6
minute read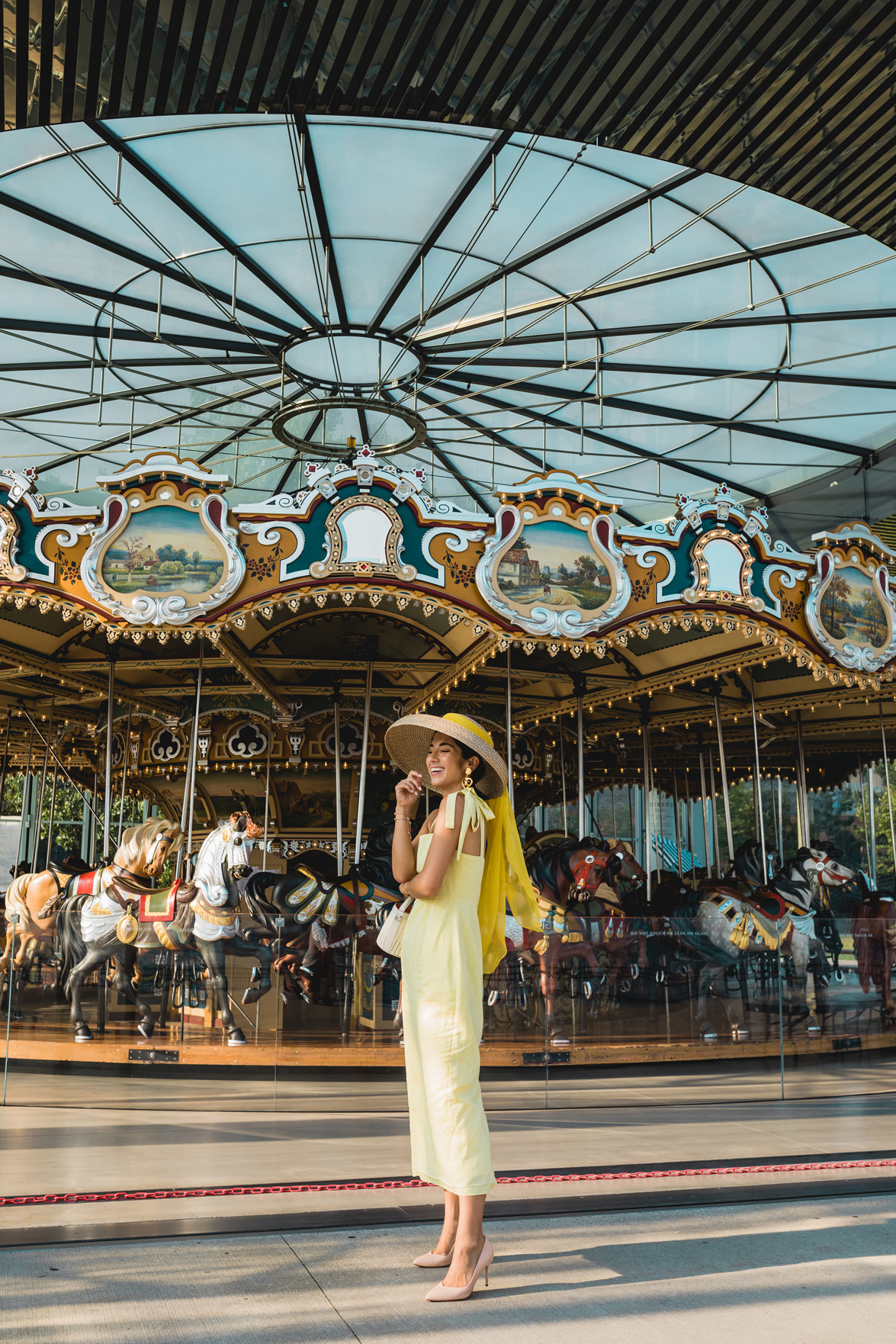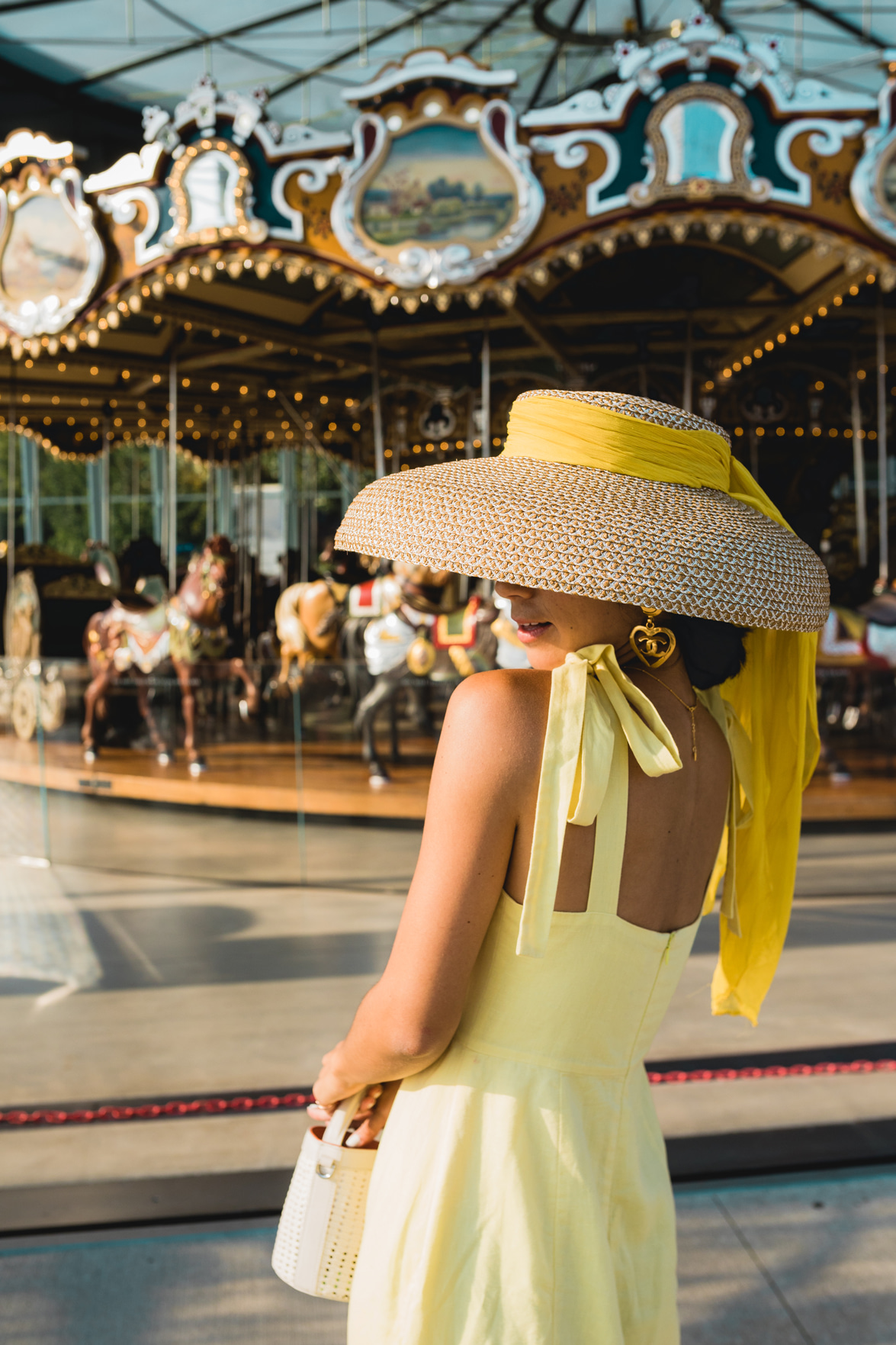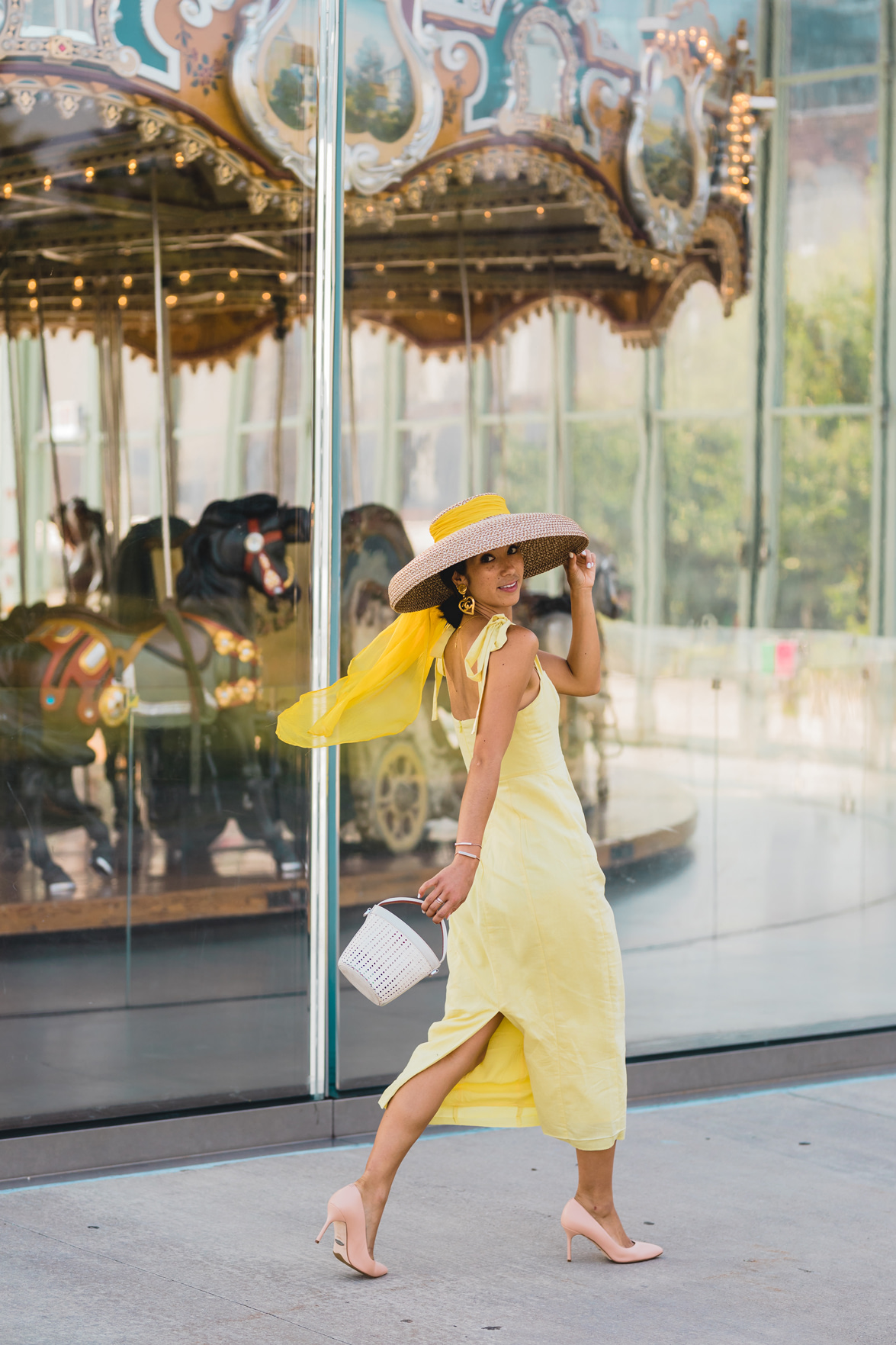 Dear Gen Z,
I know we have our differences. You don't remember a time before there was internet literally in your pocket. I mean, you have never had to live without the internet which is pretty crazy! Gen Z has their own way of navigating media nowadays, take for instance... Tik Tok, they have dominated that field, you can even get started now and see how you too can also be the Kings and Queens of Tik Tok without having to put in the grind. You can connect with any friend or family member at the touch of a button and you've never known otherwise. The gen z population has pushed forward the need for social media and has even created a demand for sites like Tokupgrade.com so that you can connect with even more people. And I know how important generations like millennials and gen z are for businesses and the world of marketing, as you'll find that out when you blog as much as I do. Even companies like Salesforce understand this too, which is nice to be recognised as a generation.
I remember dialing up to AOL and having my parents yell at me to get off the main landline. Your idea of a viral video game involves catching Pokeman virtually on your phone around the city, while I spent hours in my bedroom playing Oregon Trail on our home computer, doing my best to ward off dysentery from affecting my whole party. And some of you scratch your head when I make references to John Hughes' 80s movies, like Pretty in Pink and Ferris Bueller's Day Off, but that's because neither of those films star Timothée Chalamet (which, at the risk of this sounding really creepy, I get it -- he's adorable). And you now what? I'm perfectly fine with our differences. And here's why.
You're on to something with the yellow. And I want in. Let's talk.
As any self-respecting, social media savvy, millennial identifying girl would do, I really TRIED to get on board with millennial pink. Truly. I did. Take a look through my closet. I own far too many shades of it. Rose. Dusty pink. Cotton candy. Fuchsia. Salmon. Eraser. Wes Anderson pink, for god sake! And don't get me started on all the beauty products that now litter my bathroom. At this point, the rise of Glossier is a bit like the chicken or the egg for me. Which came first, millennial pink or Glossier? (For the record, I love Glossier products so this slightly sarcastic tone I'm taking here isn't meant to imply I think they were looking for a cheap rise to the top. They make amazing stuff. Side rant over.)
All of this is to say, YES, I do like pink. But do I LOVE it enough to see it literally pink-wash my entire Instagram feed? I think the folks over at Man Repeller described Instagram scrolling these days best when they likened it to "taking a stroll through the inside of a mouth. Pink walls, pink books, pink lights, pink coats. Pink pink pink pink pink."
PINK.
Of course, don't get me wrong. I love the idea that a color so akin to stereotypes of femininity and all things girly could shed it's baggage and become the go-to color of female empowerment. I mean, yours truly rocked a pink pussy cap at the Women's March in January after the election, for goodness sake! So I get it. But I'm ready for a change -- one that isn't going to dominate my feed 24/7. Furthermore, I'm ready to remember what life was like before the millennial pink colored glasses got thrown on us all. Surely, our eyes will adjust, right?
Cue GEN Z YELLOW.
I know what you're thinking. Yellow. The color of Big Bird. The color of caution signs. The color of lemons and rubber ducks. The color of Homer Simpson's skin. It's the color of Belle's golden gown in Beauty and the Beast and Andi Anderson's slinky slip dress in How to Lose a Guy in 10 Days. But it's also the color of Spongebob Square Pants. In Germany, the color yellow represents envy (much like green does for us). And in dreams it can mean anything from happiness and harmony to cowardice and sickness. Then, of course, there's the high likelihood that someone has told you, at least once in your life, that you shouldn't wear yellow 'because it just doesn't look good with your skin tone', and it's really no wonder to me that yellow has a big identity crisis on its hards. It's divisive to say the least. You either hate it or you love it.
And that is exactly why I love it.
Where millennial pink came crashing in, with a marketing strategy that basically brainwashed us all into wearing it IMMEDIATELY taking a few notes from Wild, Wild Country's Rajneeshees and their beloved maroon color scheme, Gen Z Yellow is going for the subtle rogue route. She doesn't care to build a cult of followers. Wear her. Or don't. She couldn't care less. She knows her power to get noticed. But she doesn't abuse it. She's classic. She's loud. She's pretty. She's enchanting. She's sexy. She's hard to take your eyes off of. But that doesn't mean she wants you to plan your entire Instagram feed around a color scheme that involves her. In fact, I think she'd resent that. Saying that, she would probably recommend you save any stories she posts through a site alike to storiesig so you can get an idea of the content she posts meaning you can post something similar. This way, you'll hopefully be able to reach the audience that she does!
You see, where millennial pink veered into Mean Girl territory (because, on Wednesdays, that's what we wear, DUH), I think Gen Z yellow will be the breath of fresh air we need, mainly because if you're feeling bold enough for yellow, you're also bold enough for (GASP) other colors as well. Gen Z Yellow. I dig you. You're a team player. We need more folks like you.
Sincerely,
A former Millennial Pink identifying girl, hopeful Gen Z Yellow adoptee
PS: If you're still reading this, thanks for indulging me! I've rounded up my favorite yellow pieces below -- everything from the bold accessory to full-on YELLOW moments. Happy yellow shopping!
PPS: If you're still reading this Gen Z, which I hope you are, please, for the love of all that is good and goldenly yellow in this world, watch Ferris Bueller's Day Off this week. It will teach you more about life in an hour and a half than all those podcasts you have downloaded combined.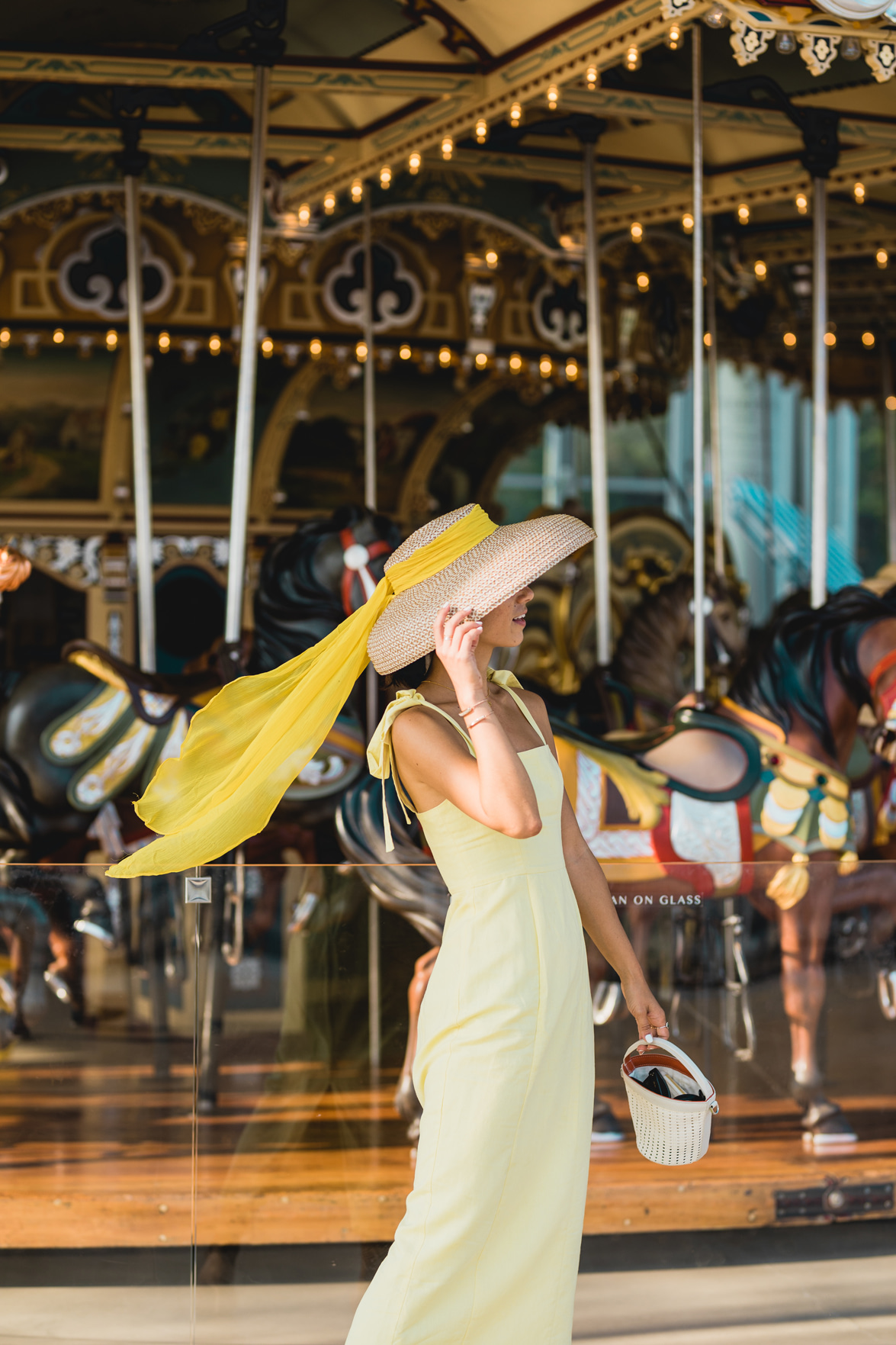 OUTFIT DETAILS: Capulet dress (Borrowed from my friend Olivia, but it's sold out now! Love this similar style here.) // Hat: Eric Javits (borrowed) // Sarah Flint heels // Cafune bag // Chanel earrings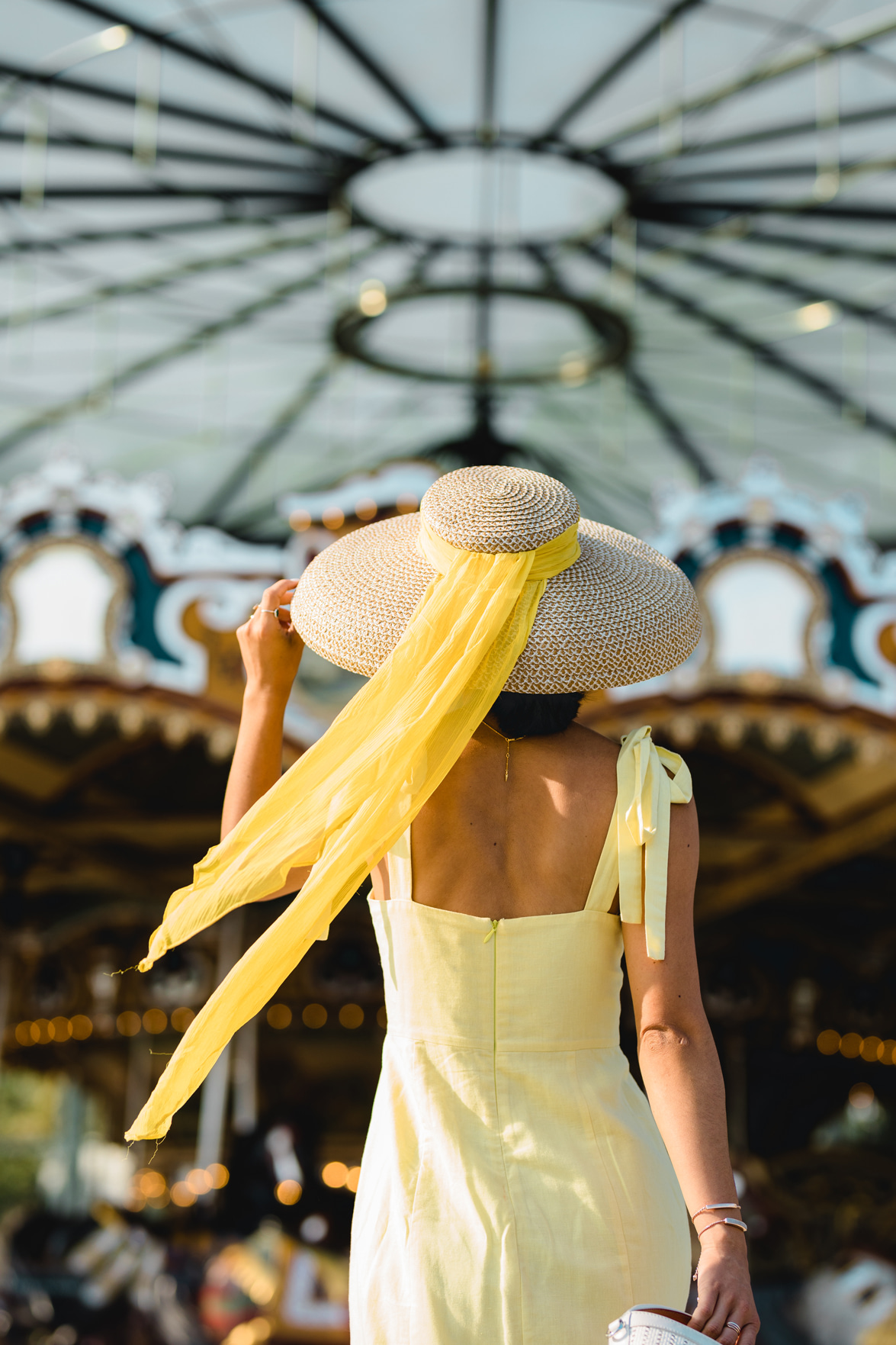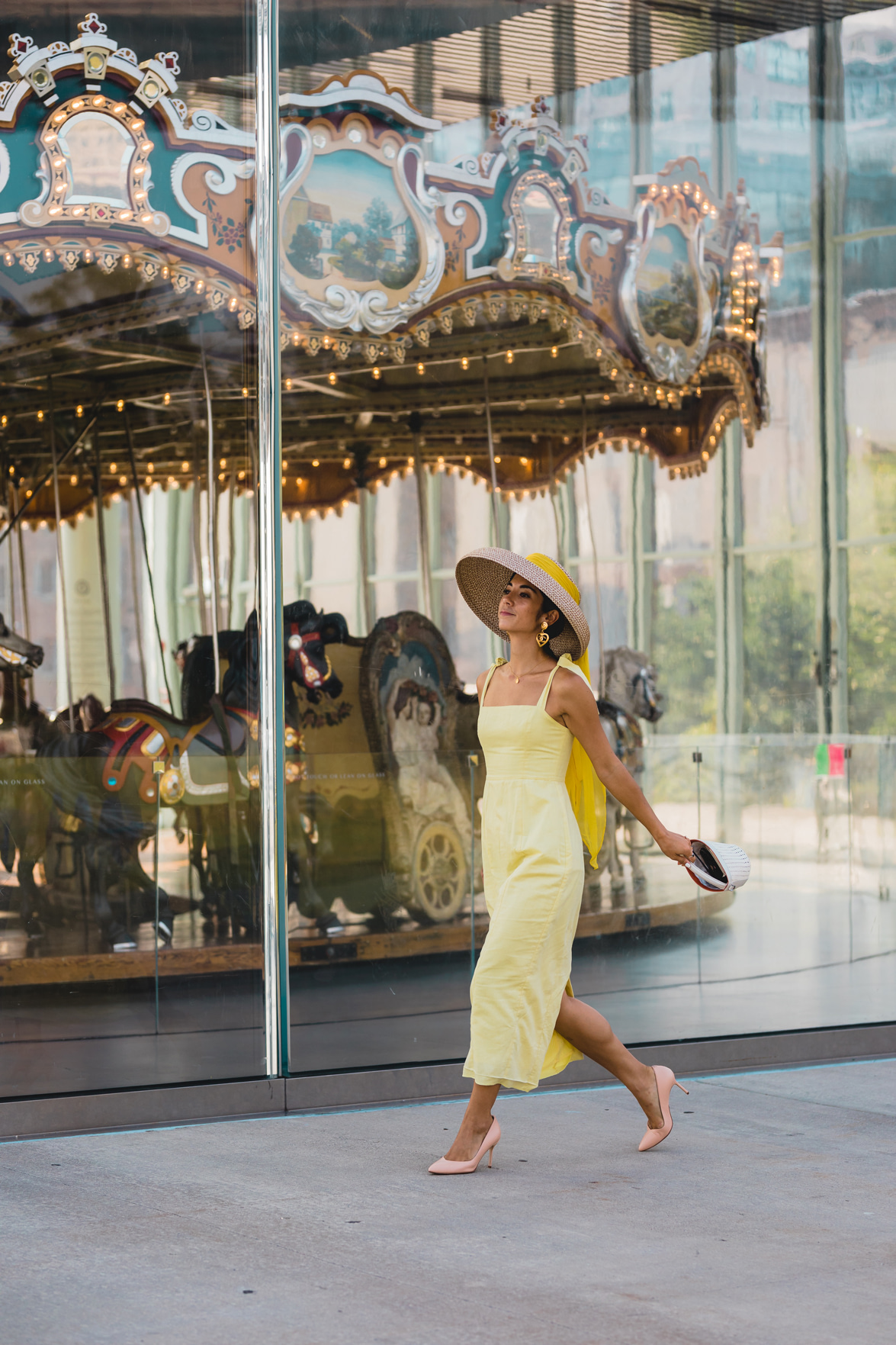 The POP of Yellow: Accessories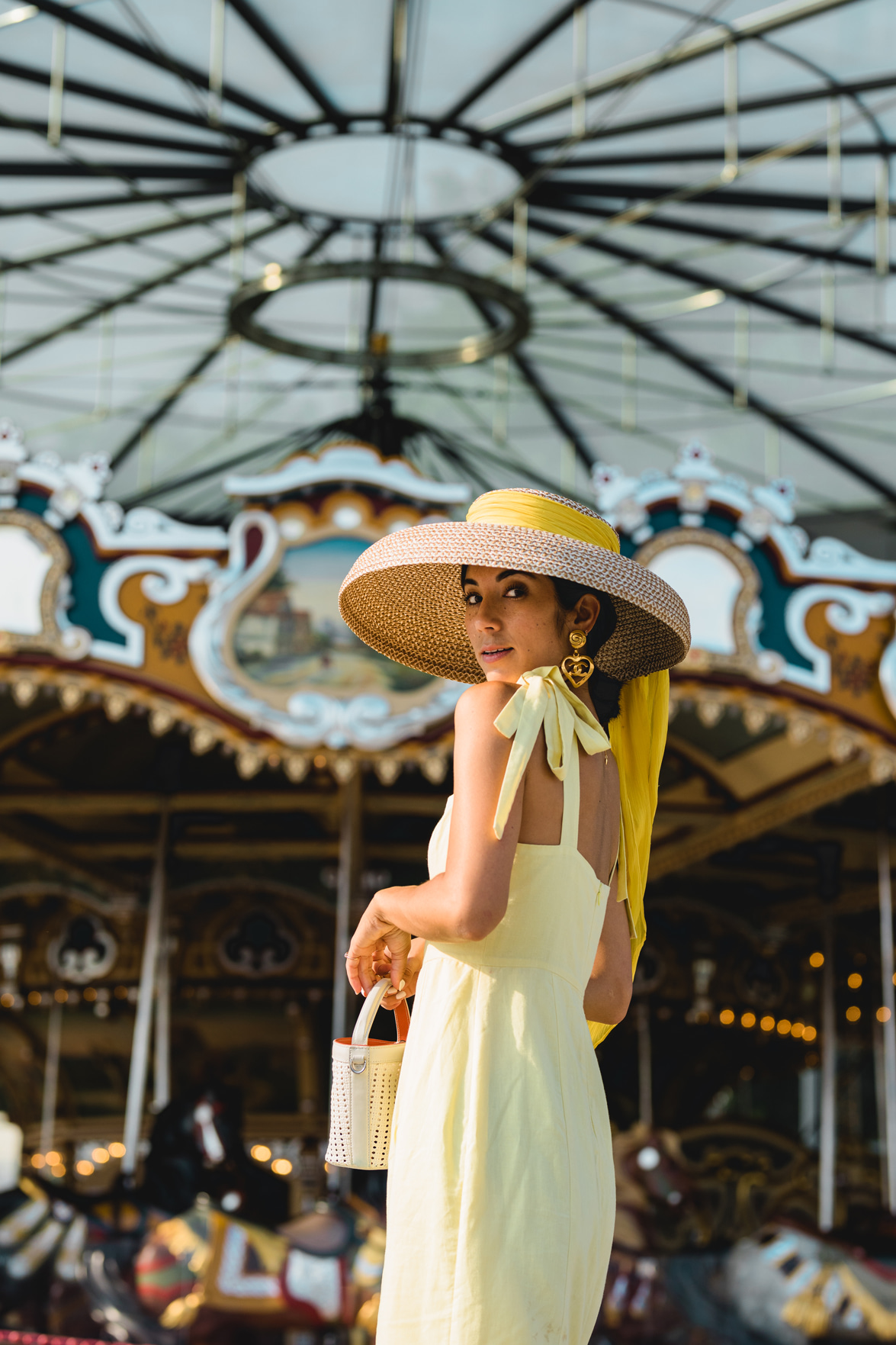 Baby Steps: Yellow Prints

Not So Mellow Yellow