3
minute read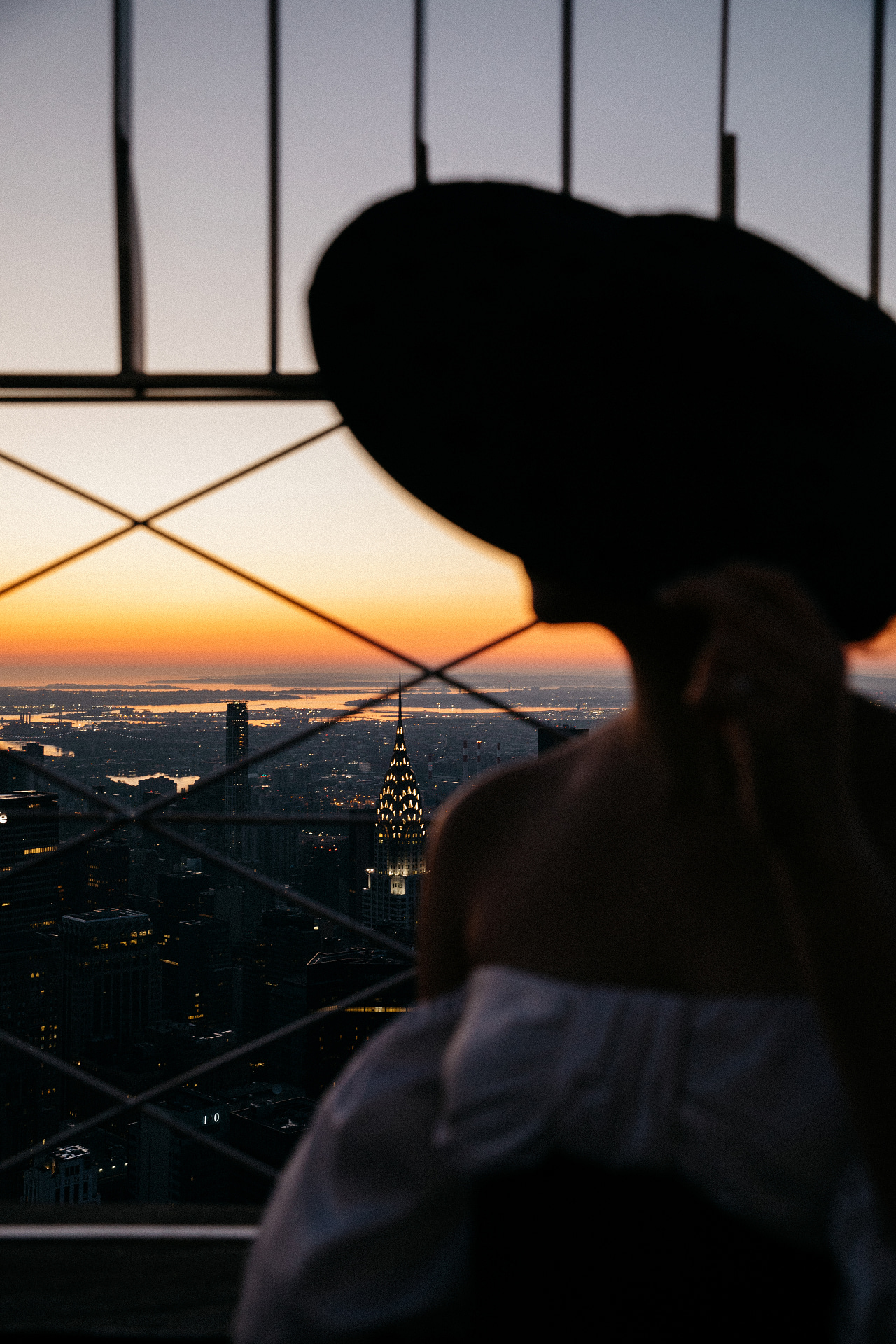 The scene: Nickie Ferrante (Cary Grant) and Terry McKay (Deborah Kerr) sneak away out of sight from other passengers as their cruise ship prepares to dock in Manhattan. After a whirlwind secret romance, they are now facing the reality their trip must come to an end and they must face their respective realities apart from each other. Terry has prepared a letter for Nickie. Nickie begins to read from it.
Nickie: You have a date my beloved — July the first at 5 o'clock. But you don't say where?
Terry: Well, you name the place and I'll obey.
Nickie: I don't know, I can't think. How about the top of the Empire State Building?
Terry: Oh yes, that's perfect! It's the nearest thing to heaven we have in New York.
Nickie: 102nd floor and don't forget to take the elevator.
Terry: Oh, no, I won't. Darling, if things don't work out —
Nickie: Don't talk like that. I'm not listening.
Terry: Just in case one of us —
Nickie: We'll both be there! Hold the thought.
Terry: Hold the thought.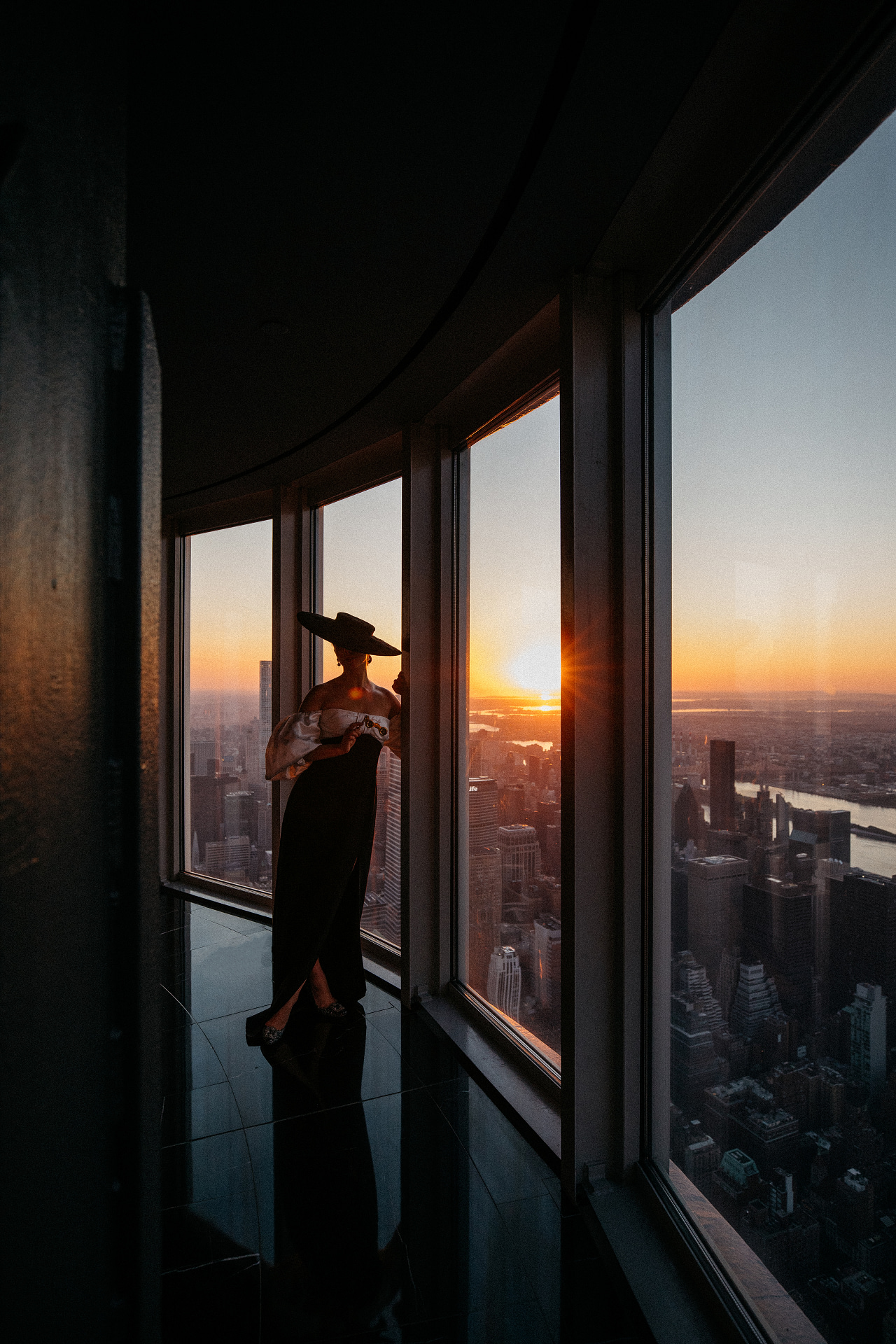 I've always loved that scene from An Affair to Remember (1957) but couldn't help but wonder why they never clarified the time precisely. I mean, of course 5 in the afternoon makes far more practical sense, but 5 in the morning — well that's just breathtaking! Thankfully for you and I, the Empire State Building does offer a Summer Sunrise ticket, where just like Nickie and Terry, you can rendezvous with a former lover (or just enjoy the view with a friend).
In case you're looking for other spots to catch the sunrise here in the city, keep reading below for some of my favorite vantage points.
Where to catch the best sunrise in NYC
Are there any spots I left out?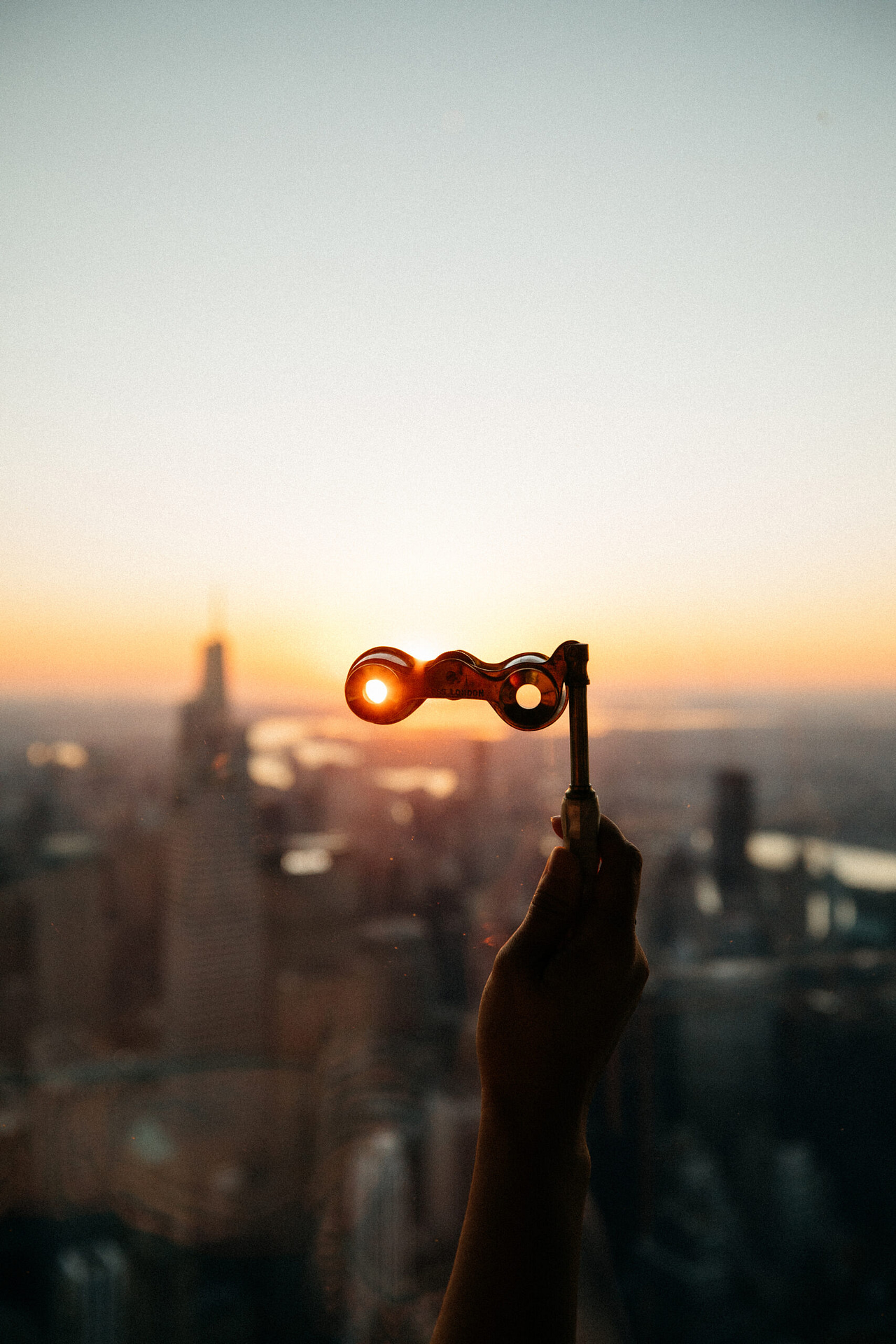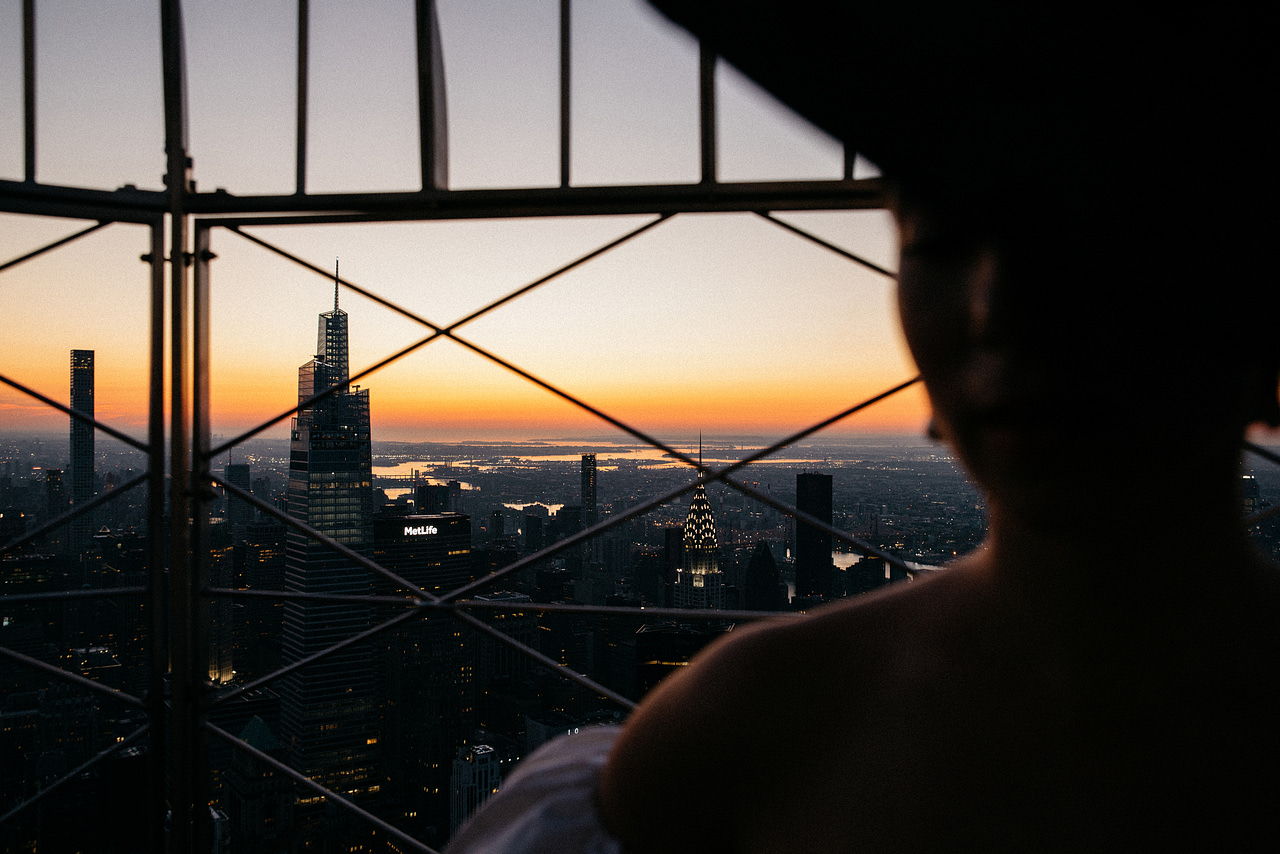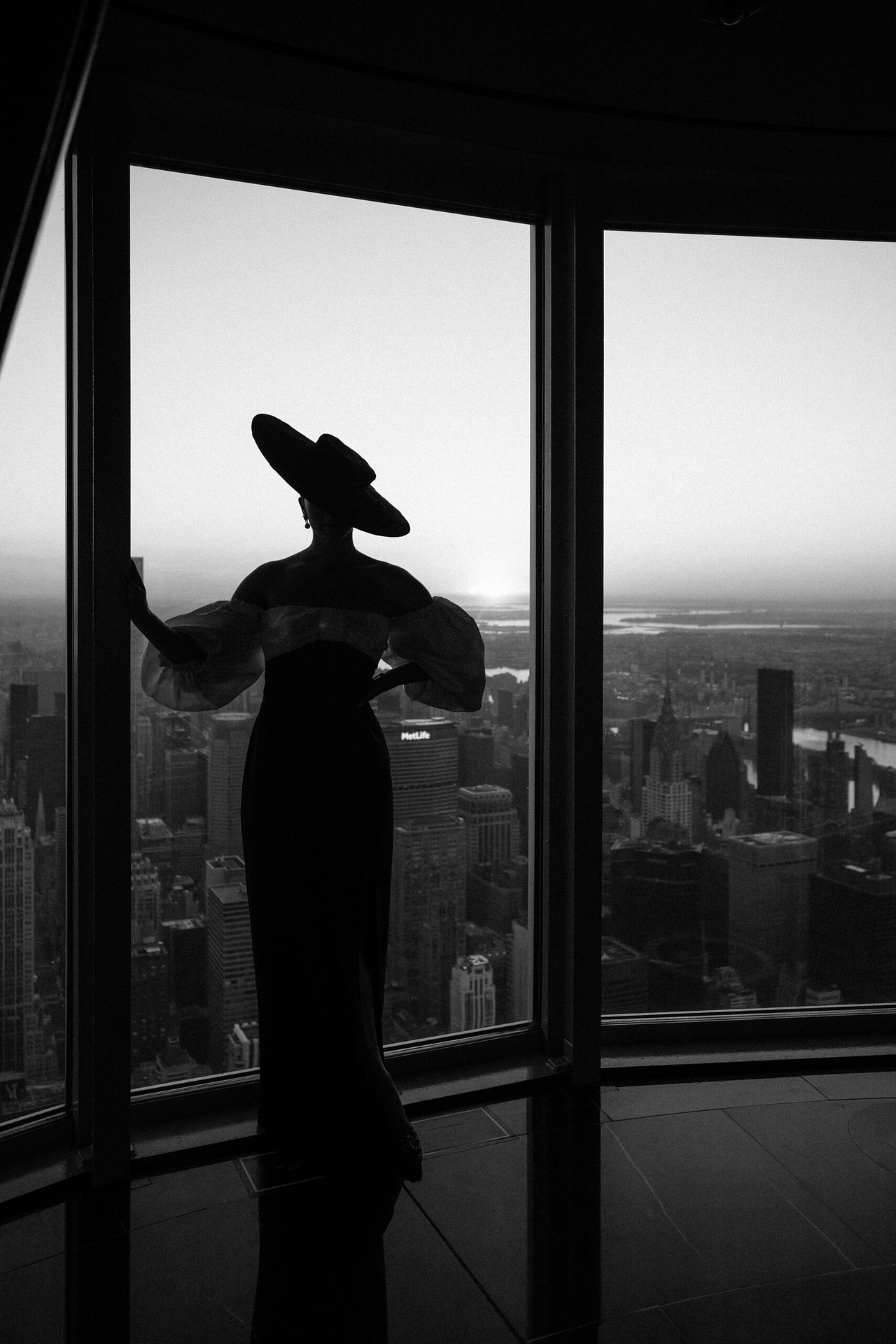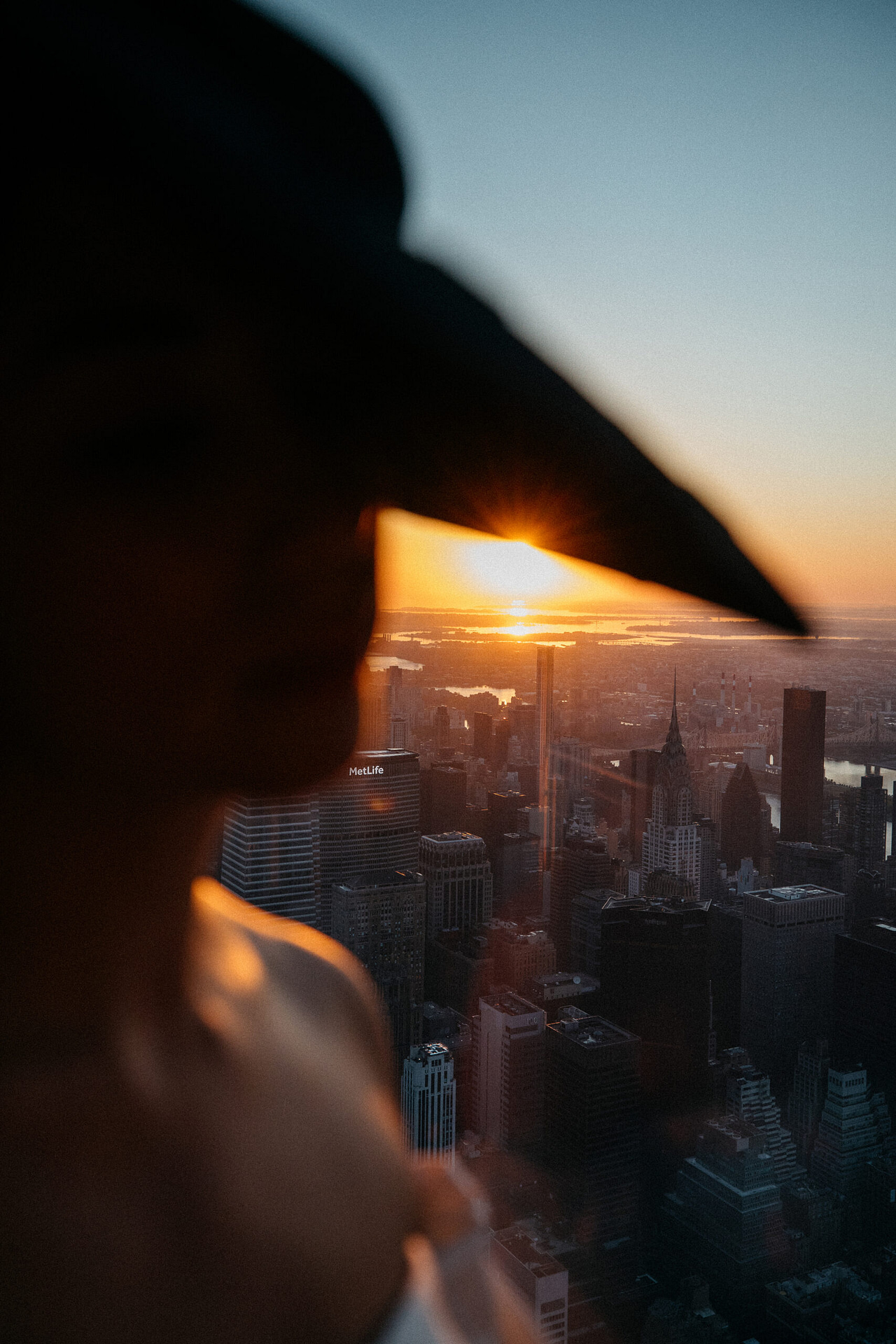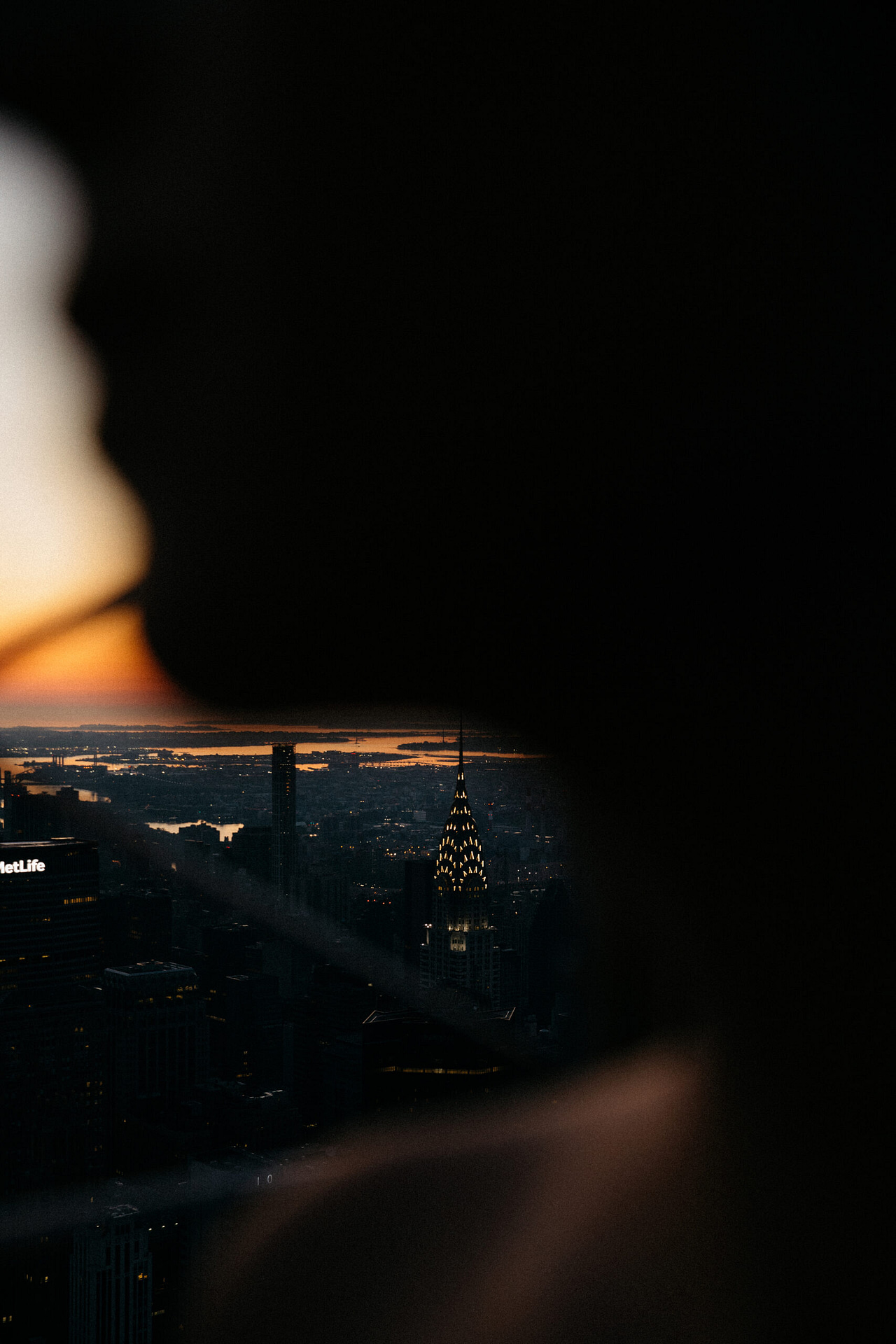 Rasario dress via Nova Octo (borrowed) // Manolo Blahnik heels (gifted) // Vintage Chanel earrings (similar style here) // Erdem hat // Vintage opera binoculars // Photographed on location at the Empire State Observatory decks at sunrise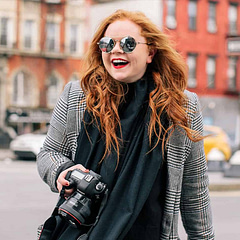 Photography
Allie Provost