4
minute read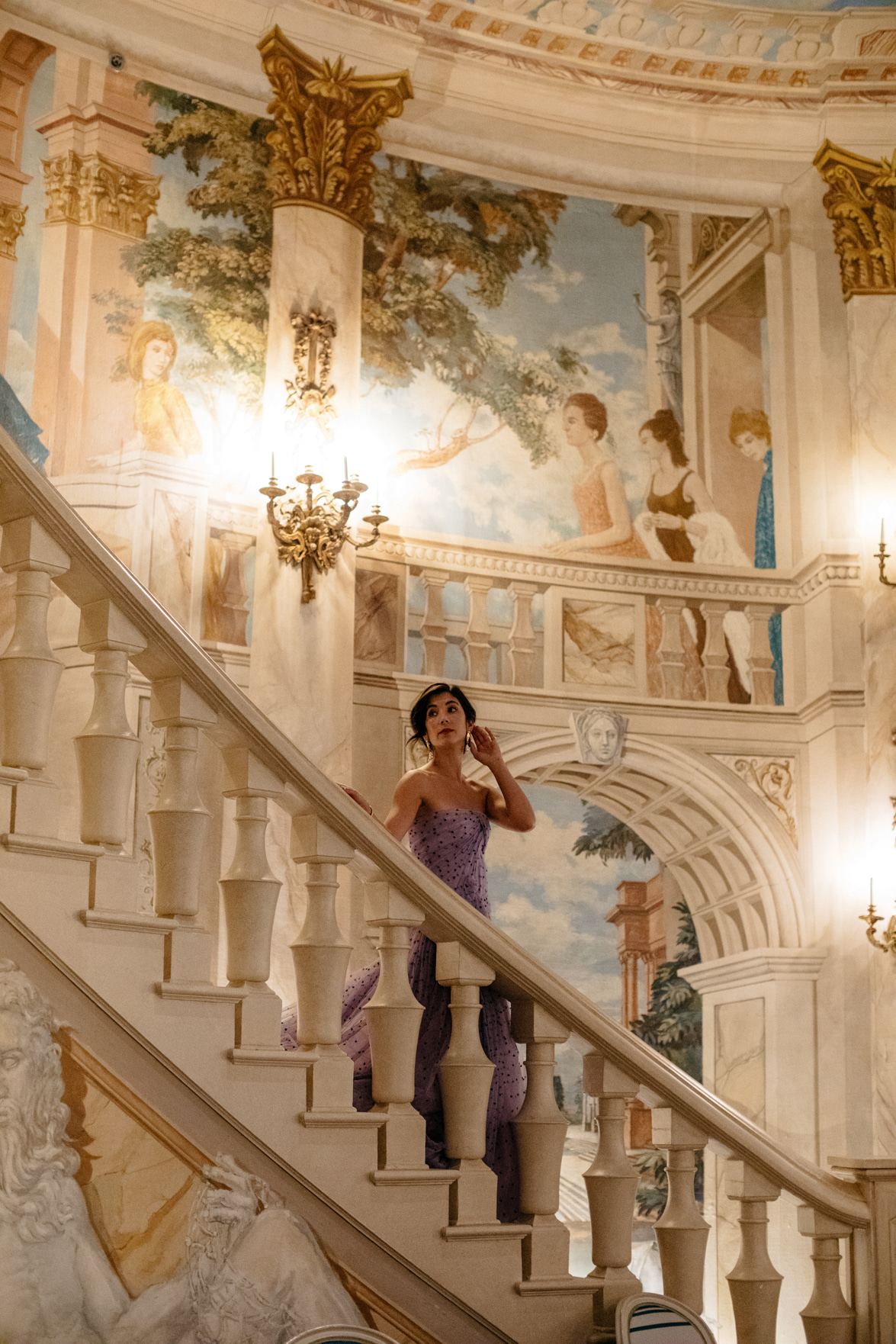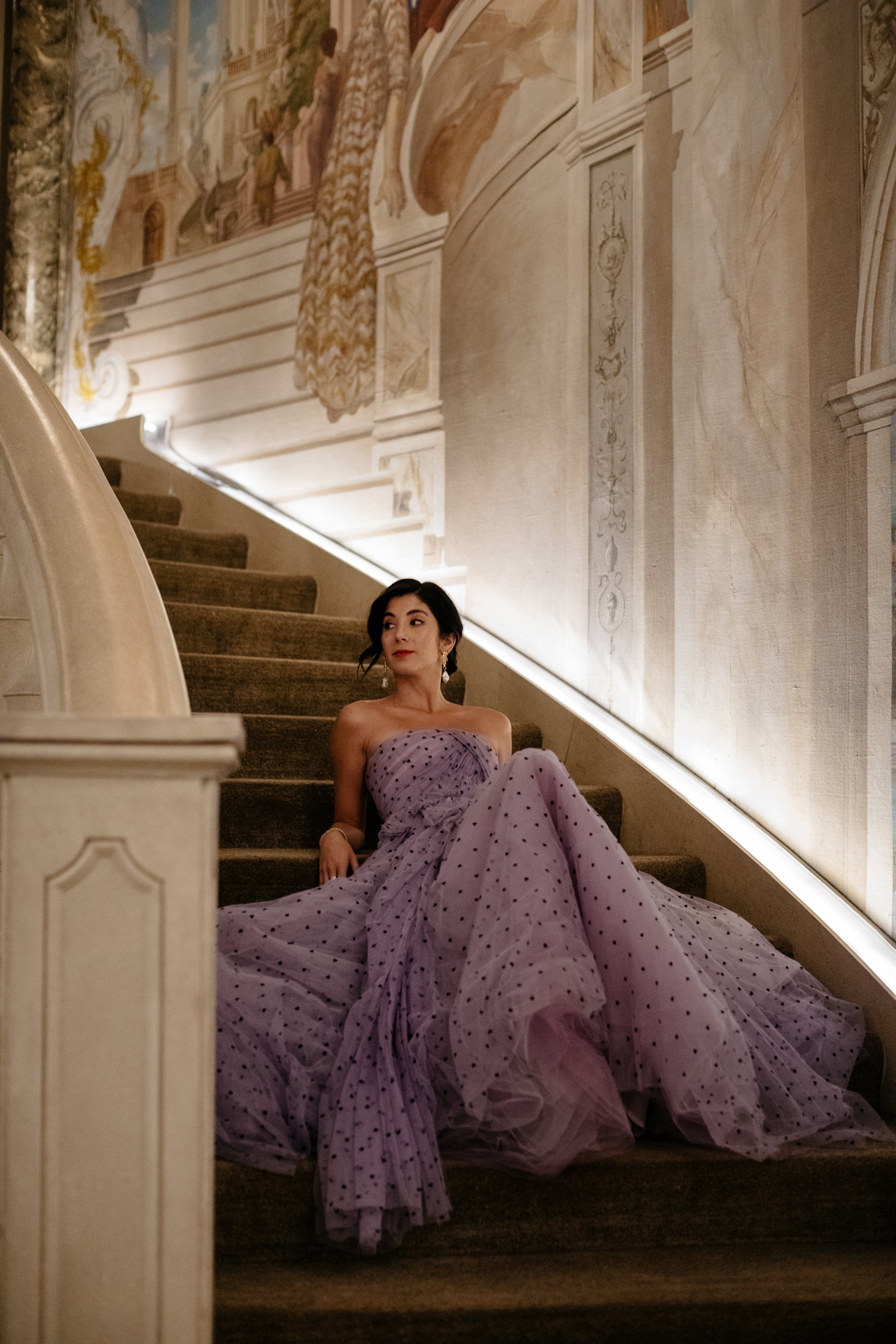 When it comes to places to stay in New York City, there's no shortage of amazing hotels.
It seems every time I turn around, there's a new property opening up or there's a recent renovation that's just completed. Of course, while yours truly lives in New York, I still treat the city like a tourist, exploring new neighborhoods and areas whenever I can. So while today's list is by no means comprehensive -- trust me, there are plenty more hotels I'm dying to stay at or take a tour of -- these are some of my go-to recommendations when readers come to visit, namely for the following reasons: 1. the property is rich with history and 2. their ambiance is hard to replicate.
If you're traveling to New York anytime soon, I'd love to know if you're staying at one of these hotels! Added bonus? Most nightly rates are lower in the winter, if that's any extra incentive to travel to New York anytime soon!
The Plaza: Requires no introduction -- is quite possibly the most quintessentially New York hotel in New York. Even if you don't snag a room here, I'd highly recommend having tea here, perhaps before catching a movie at the Paris Theater nearby.
Pierre Hotel: Another Upper East Side gem, the Pierre Hotel opened in 1930 and has attracted a slew of celebrity clientele and residents, including the likes of Jackie O, Elizabeth Taylor and Yves Saint Laurent.
The Ludlow: Just like it's Lower East Side address, The Ludlow is the epitome of cool. Eclectic lobby with vintage Turkish rugs, worn leather couches and modern art -- an adjoining restaurant, The Dirty French, that makes you blush at the very mention of its name. It's all your bohemian New York City dreams all wrapped up into one downtown spot.
The Beekman Hotel: Built in 1883, the Temple Court Building and Annex in the Financial District was an upscale residential building before it was eventually converted to a hotel in 2016, best known for its atrium that rises all 9 stories, leading up to a large skylight. The bar and lobby downstairs is the perfect spot to sit and work during the day and the French restaurant next door, Augustine, is a great date night spot.
Williamsburg Hotel: Truth be told, I fell in love with the Williamsburg Hotel when I saw their room bathrooms -- covered in teal tile with gold accents everywhere. Depending on the room, you might even luck with out a tub situated next to a floor to ceiling corner window overlooking Manhattan. If you're looking for a reasonably priced place to stay in Brooklyn, I highly recommend this spot!
The Carlyle: Opened in 1930, this is another New York institution that really requires no introduction, especially after getting the nickname "The New York White House" as JFK maintained a private residence on the 34th floor for the last 10 years of his life. Walking in at The Carlyle is like stepping back in time, to a bygone era of New York glamour. Even if you don't end up staying here, make sure you visit Cafe Carlyle and Bemelman's.
Gramercy Park Hotel: I stayed at the Gramercy Park Hotel on my first big girl trip (without family that is) to New York and was immediately struck by how overwhelmingly sexy this property felt. And I mean that in the best, least sexual way possible, if that makes any sense? Think deep red velvet drapes, a blazing fireplace, a swinging speakeasy bar for live bands. Of course, once I learned that Humphrey Bogart had gotten married on the rooftop terrace, well, I was done for. Would be perfect for a romantic getaway trip!
The High Line Hotel: Built in 1895 as a dormitory for a seminary that still operates nearby, The High Line is one of my favorite hotels to shoot at, namely because of all the meticulous attention to detail throughout the common areas and hotel rooms -- Victorian and Edwardian era antiques, rewired rotary dial telephones from the 1920s, vintage typewriters and Tiffany lamps. Also, another fun fact -- ever wonder where the term "Big Apple" comes from? It's rumored to have originated from this property, where there used to be apple orchards.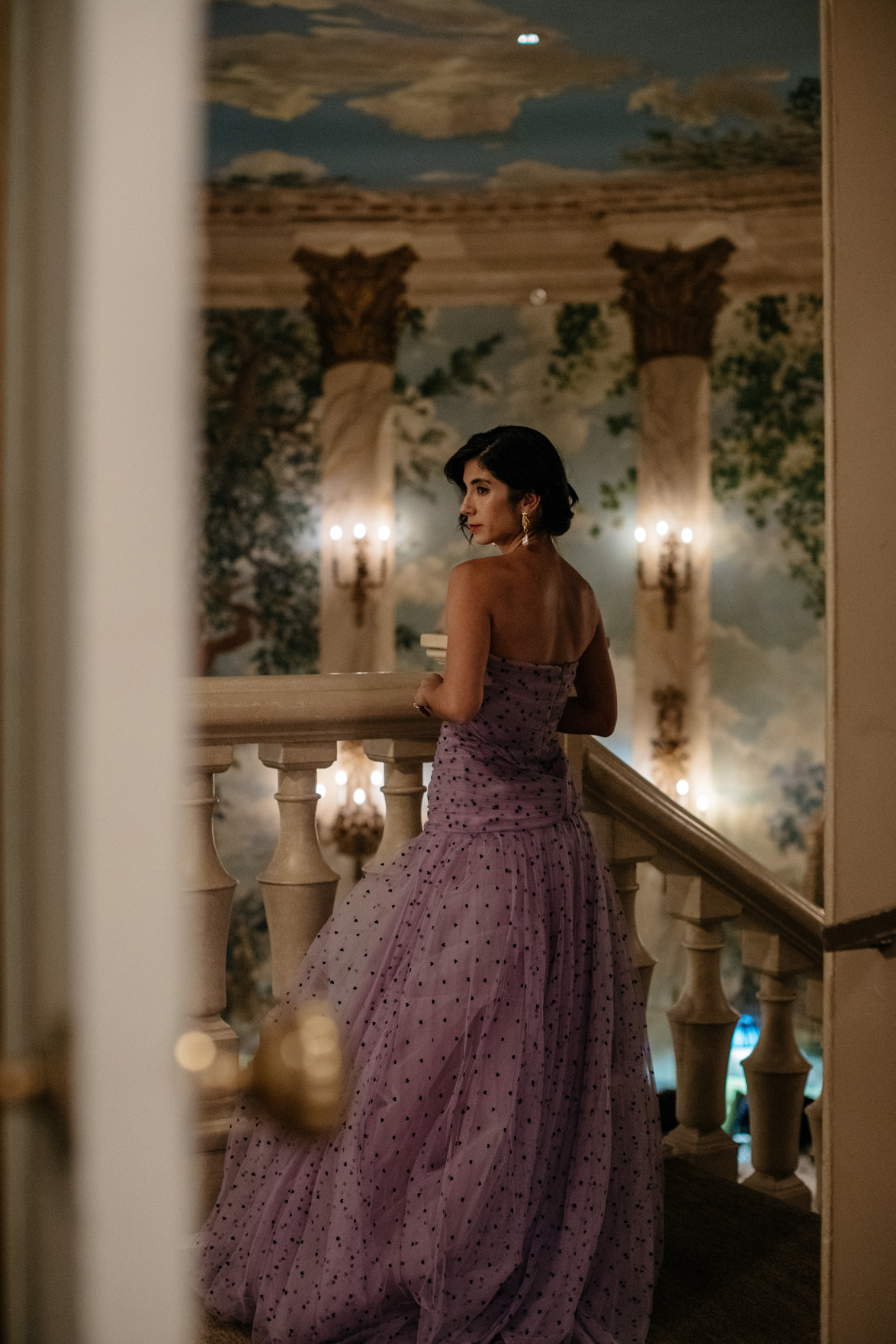 OUTFIT DETAILS: Carolina Herrera gown (borrowed, but on sale here!)