2
minute read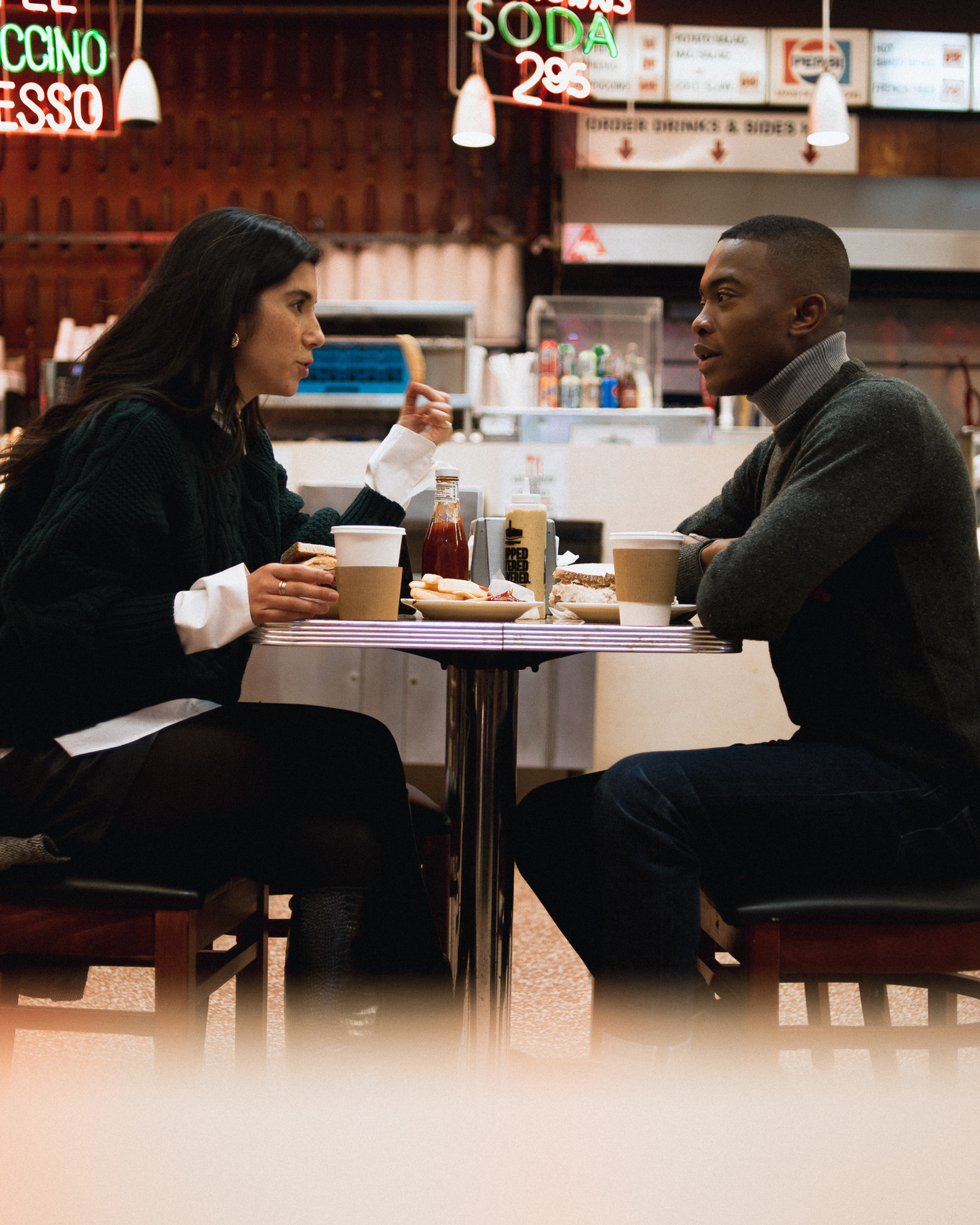 OUTFIT DETAILS: Ba&sh sweater (rented, similar style here) // Misha Nonoo Husband shirt // Sezane skirt (gifted, similar style here) // Freda Salvador boots (gifted, similar style here) 
[row][half]
[/half][half]
"I'll have what she's having!"
Like many of you I'm sure, I've watched a lot of movies this year — mainly a lot of my go-to favorites that I've watched and rewatched countless times because they never fail to make me smile. A comforting constant during a year that felt terribly uncertain. And chief among that list, again like many of you perhaps, were Nora Ephron gems, including the likes of You've Got Mail and Sleepless in Seattle. Naturally, as the quote above gives away, When Harry Met Sally has to be one of my all-time favorites of Ephron's lengthy resume, mainly because it's equal parts many things. It's about friendship. It's about love. It's about heartbreak. It's about strong female leads. It's about realizing what or who you're looking for might be right in front of you. It's about telling people how you really feel about them. And yes, it's also about faking a really great orgasm in Katz's Deli.
But my favorite aspect of it? It's a beautiful love letter to New York. There's a tangible rose-colored glasses effect that I think Ephron was able to bring to life when telling stories in her beloved city and it really shows in WHMS. You can't help but fall in love at every street corner. Rewatching this movie, especially during a pandemic, was like being able to see parts of my city come back to life — like saying hello to an old friend who you haven't seen in a while.
[/half][/row]
Admittedly, Igee Okafor and Grant Legan and I had a lot of ideas for movies to recreate together this year, but 2020 had other plans for us. For all of us, really. And yet, I'm still really happy we could end the year with this movie in particular. Our version of a love letter to New York City and the brilliant, funny, beautiful, crazy and sometimes delightfully neurotic people that call her home.
Now tell me, will you have what she's having?