4
minute read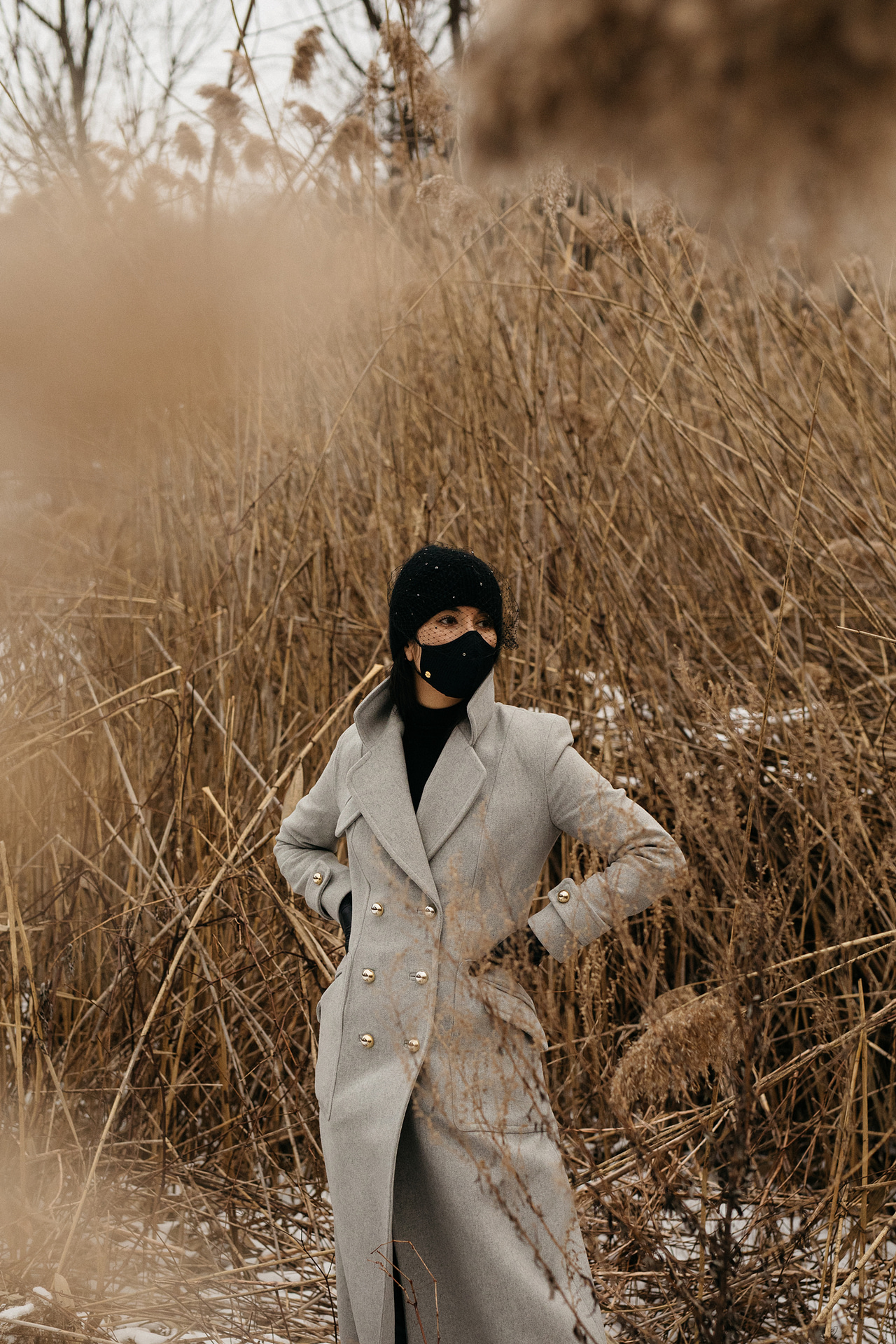 OUTFIT DETAILS: Zimmerman coat (old, similar style here) // Jennifer Behr beanie (gifted) // Angelilli mask (gifted)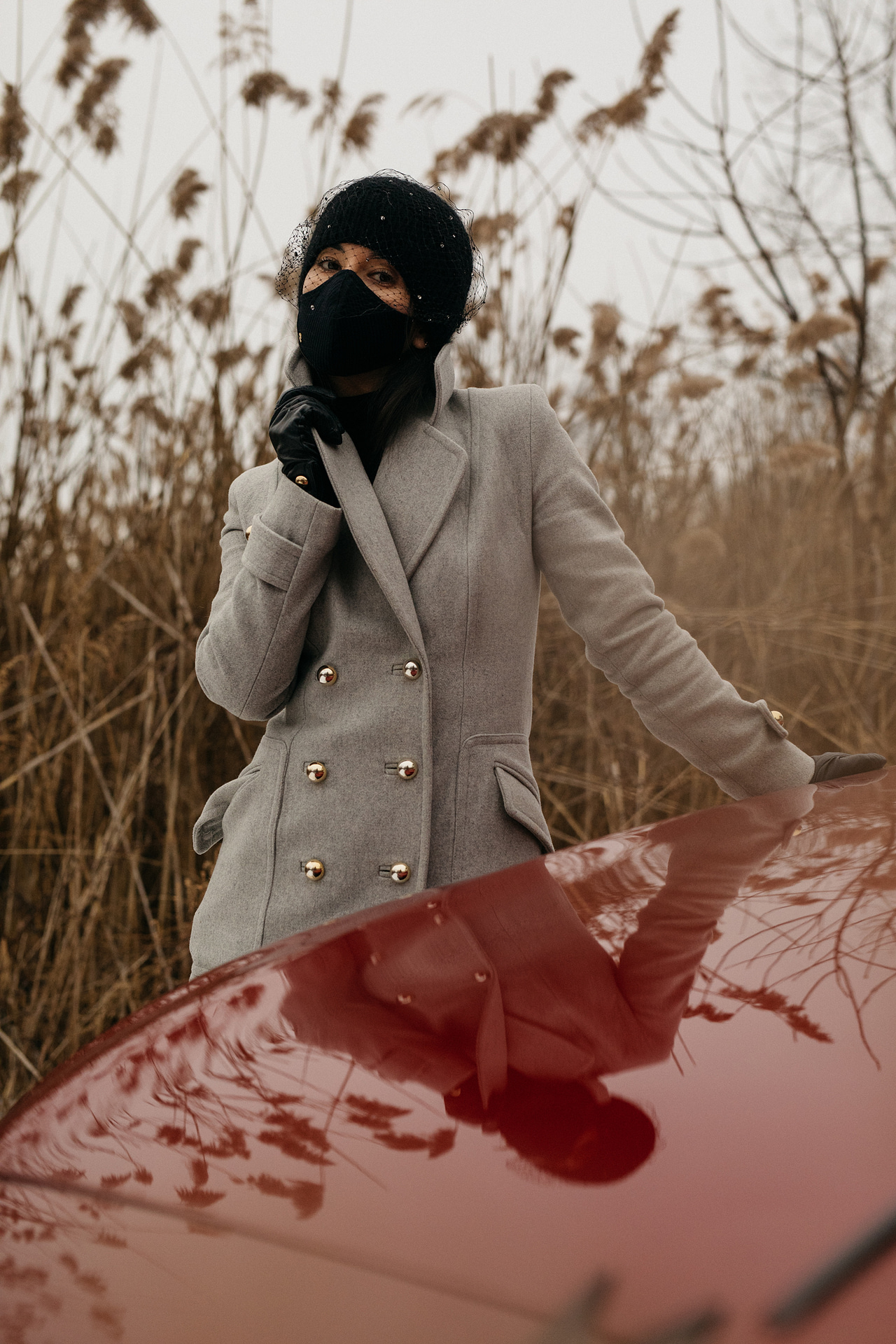 Lately, I've been seeing a certain post float around the internet.
An amalgamation of specific things -- ranging from the very big to the seemingly trivial details -- that we're all looking forward to, once this pandemic ends. I first read Emily of Cupcakes and Cashmere's post and then my good friend Grace's post here, and overall, I love the concept. A way of honoring the things we can't fully enjoy at the moment, things that perhaps we wouldn't have thought twice about missing, and yet, here I am, yearning for a Friday date night at the movie theater.
But as I was reading, it did make me think -- when will all of this resume? Will it ever resume fully in the way we remember? I don't mean to be necessarily gloomy about this, but I think there's a lot about our lives, before the pandemic hit, that will be catapulted into a tailspin initially once this ends. Perhaps for good. Or at least for several years. A few things crossing my mind lately: Will we ever resume office environments? Will we ever fully leave masks behind? Will we finally start to listen to science earlier and sooner and faster (ahem, global warming)? All I know is that first subway ride when this is all behind us will feel so incredibly strange? Lovely? Familiar? Oddly nostalgic?
I still wanted to share my list of things -- big and small -- that I'm looking forward to whenever this over, with the following underscored caveat: I realize there are many things that may not resume for a long time for many of us, if they ever do. I don't say that to be dramatic, but more so pragmatically optimistic -- my unlikely MO this past year.
That first hug my mom and dad give me when I see them
I haven't seen either of my parents for over a year now -- the last time being Christmas of 2019. And while I talk to them both often via phone calls and text, it's been hard worrying about them from afar and not being able to see them, to hug them, to know they're taking care of themselves. I know a lot of you are in a similar boat -- and are likely looking forward to that first initial hug, too. Likely followed by a deep sigh of relief.
Sitting on the Spanish Steps
There's a lot I miss about traveling in general. I love planning outfits. I love planning the itinerary. Hell, I even kind of miss that long and arduous drive out to JFK, through traffic and all. And, of course, there's the thrill of exploring a new to me city that I've longed for so desperately this year. But if I had to pick one spot in particular that I'm craving right now -- it would be a warm early September afternoon in Rome, gelato in hand and no plans for the day other than to stroll around the sprawling city, after I sit for a moment, surrounded by buzzing crowds of tourists and locals alike at the Spanish Steps. I can already hear the mix of all the different languages around me -- Italian, English, French, Russian, Mandarin....and I'll just happily be a face in the crowd.
Corner booth at Village Vanguard on a Friday night
Slipping into a black cocktail dress, standing in a line that I will likely curse under my breath but secretly love just the same and tuck away into that beloved corner booth at the Village Vanguard next to the stage, just as the band starts to play their opening notes. It'll be crowded and cramped, as I squeeze Ty's hand just to say "I love you, and I love this."
Dancing at a concert
Speaking of live music, does anyone else miss dancing?! Like in a crowded venue in shoes that likely hurt your feet, but you keep going because, damn, they just started playing Robyn's "Dancing On My Own" and you can't NOT dance to that?! I also just miss concerts in general -- I think our last one before the pandemic hit was actually seeing Christine and the Queens perform at the Guggenheim for their gala pre-party.
Reading at the New York Public Library Rose Room
This time last year, I remember making regular dates with Grant to work from the Rose Reading Room at the New York Public Library and I desperately miss those excursions. As someone who consistently works from home, I always look for ways to shake up my work environment, especially if that means getting to look up at the ceiling of the most beautiful library in town.
The first Broadway show
If I recall correctly, the last Broadway show I saw was on Valentine's Day last year with Ty to see The Girl from the North Country, featuring the music of Bob Dylan, reimagined. While this day might be far off, I can't wait to be able to sit in a theater with my love by my side, as the lights dim and the curtain pulls back. I already have a long list of plays and musicals I want to see.
Now tell me, what things did you take for granted/what things are you looking forward to once this is all over?