< 1
minute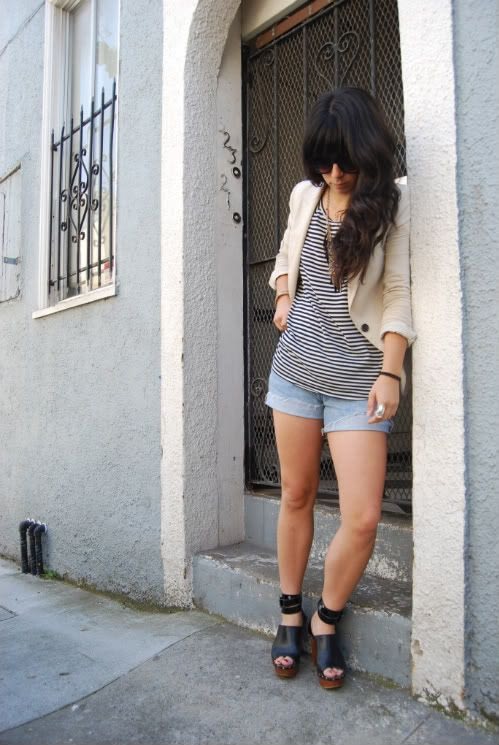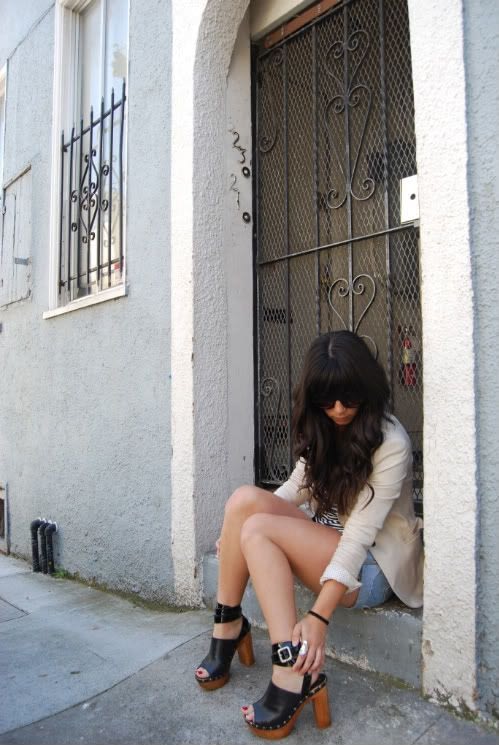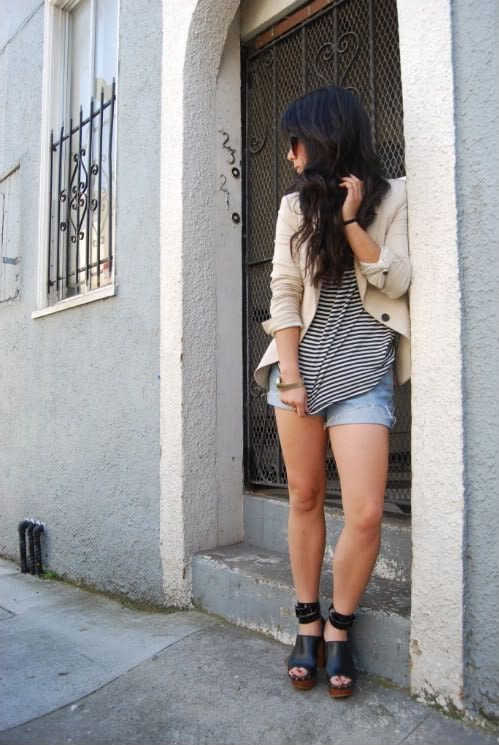 There's something about Wes Anderson movies that put me in a good mood, ready to walk around the city with my iPod blasting The Kinks and Rolling Stones.
Not to mention, every little detail of Fantastic Mr. Fox was cussing amazing.
Happy Saturday, everyone! Go out and enjoy that sunshine!
Blazer: Tan blazer, Zara
Shirt: Black and white striped t-shirt, Urban Outfitters
Shorts: Vintage Levi cutoffs
Shoes: Stampede open toe Jeffrey Campbell clogs, courtesy of Shopbop
Shopbop is a lovely sponsor of This Time Tomorrow.