3
minute read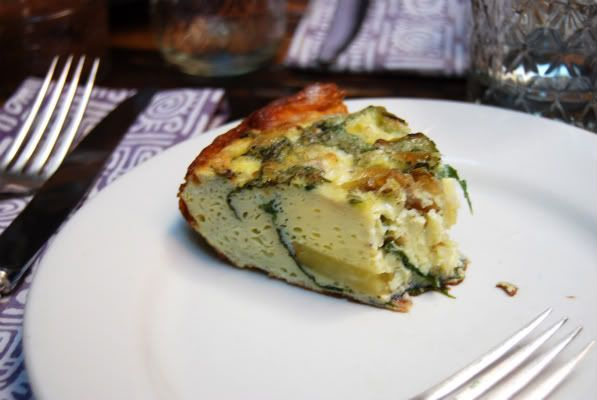 Awesome quiche breakfast at Eat Records. I get hungry just by looking at this photo.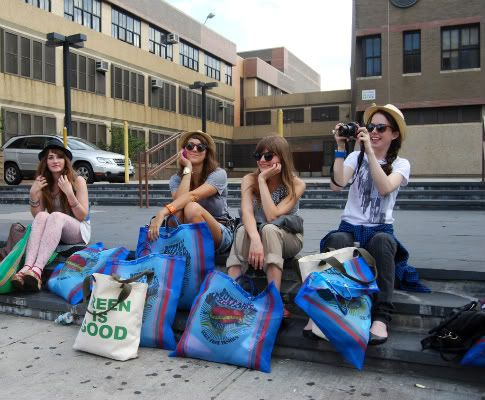 The aftermath of a day of Brooklyn thrift shopping.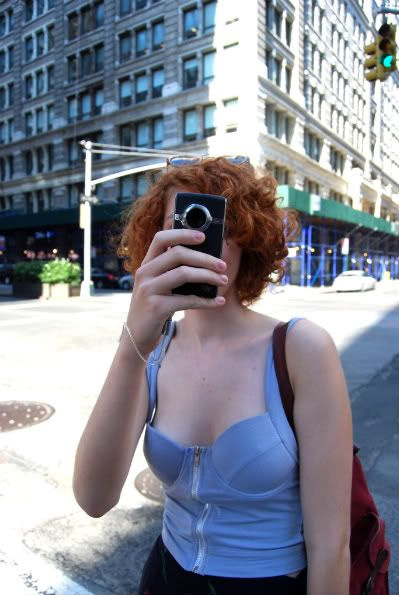 This is what most of our faces looked like 95 percent of the time. Claire of Faboo, (and one of my awesome roomies!) represented the Flip video camera well.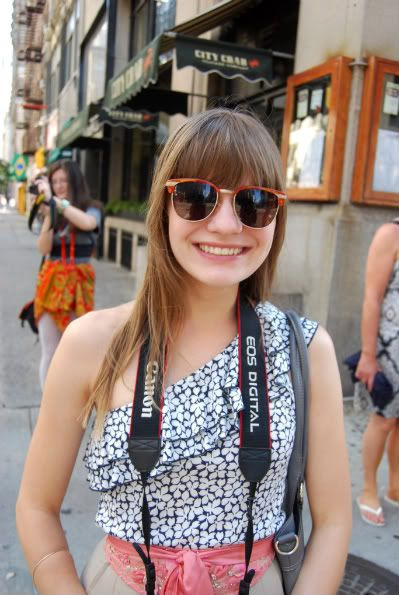 Katy of Kansas Couture, one of the other awesome roomies, is all smiles.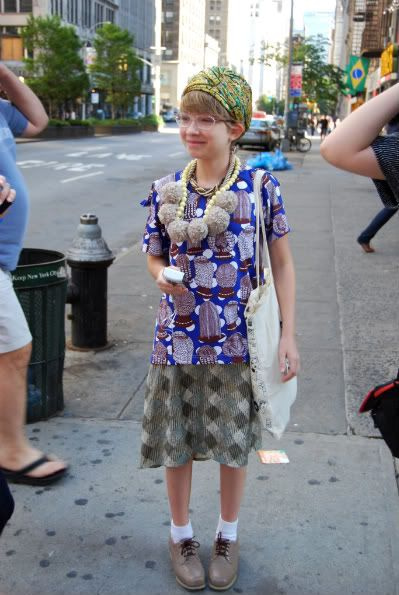 Yep, that's her! Tavi of Style Rookie slowed down the group a bit with people stopping and recognizing her on the street. Tavi, you're a Style Pro, now, dontcha think?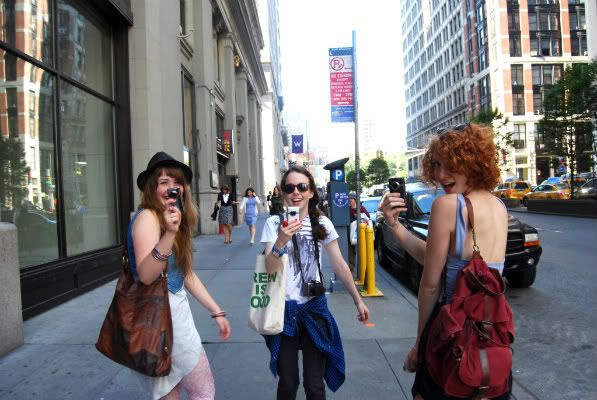 Amy of Flying a Kite, Sara of Style Magnet and Claire of Faboo about to walk into signs and parked cars.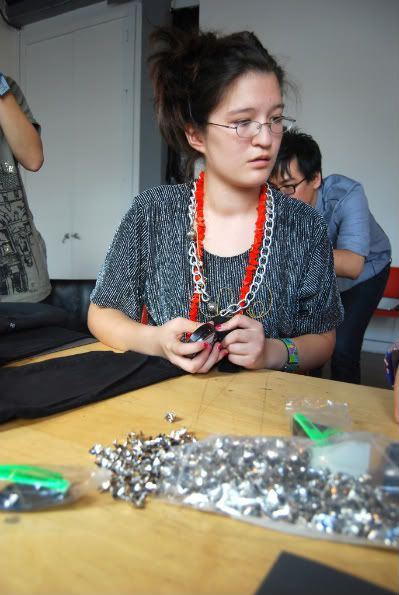 Arabelle of Fashion Pirates is about to get crafty for our DIY jeans project.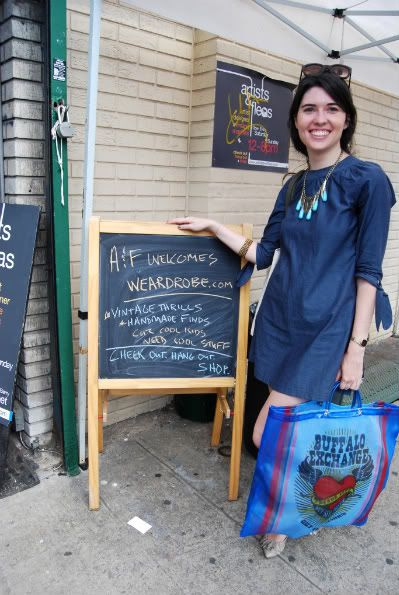 Who is Artists and Fleas welcoming? Oh, right. WEARDROBE. Damn. Straight. Noel of The Owls Are Not What They Seem plays Vanna White for me. Thanks Noel!
Pssttt...I totally dig these girls. Completely. Awesome. Christine of My Style Pill, Katy of Kansas Couture, and Jessica of What I Wore. (Photo from What I Wore)
Well, that's it. I officially do not want to go home. It's Monday, the conference is over and I still have to pinch myself sometimes to make sure that I just spent the most awesome weekend with 20 of the most interesting, stylish, witty and intelligent girls around. And one guy (yes, you Rich!)
(Pinch)
Yep, I think it's real, folks.
Just to recap though, DAY TWO consisted of lots of Brooklyn thrift shopping, starting out first with a lovely brunch at Eat Records, hosted by the equally lovely girls of Fred Flare. For those of you who haven't checked out Fred Flare, please do. Not only was I completely enamored with their cute clothes and quirky gifts, the girls in the shop were incredibly helpful and excited we were there. A huge thanks to both Fred Flare and Eat Records!
Next, we continued on to yet another Beacon's Closet (where I picked up a fun little skirt/dress number, stay tuned) Buffalo Exchange and Artists and Fleas. Translation: Shopped. Until. We. Dropped.
We wrapped up the day with a studding extravaganza as part of our DIY workshop, courtesy of PacSun and their line of jeans. Again, stay tuned for my bad-ass pair.
Lastly, we ate a highly anticipated delicious meal at Fat Hippo with guests Gabby and Feliss from the Gilt Groupe. The conversation, drinks and company couldn't have been better before turning out for a night of wine and cheesecake back up at the penthouse Weardrobe HQ.
Glamorous, much?
I think so.
Just a little.
For more photos and probably embarrassing videos, check here.
Recap of day three to follow soon.