7
minute read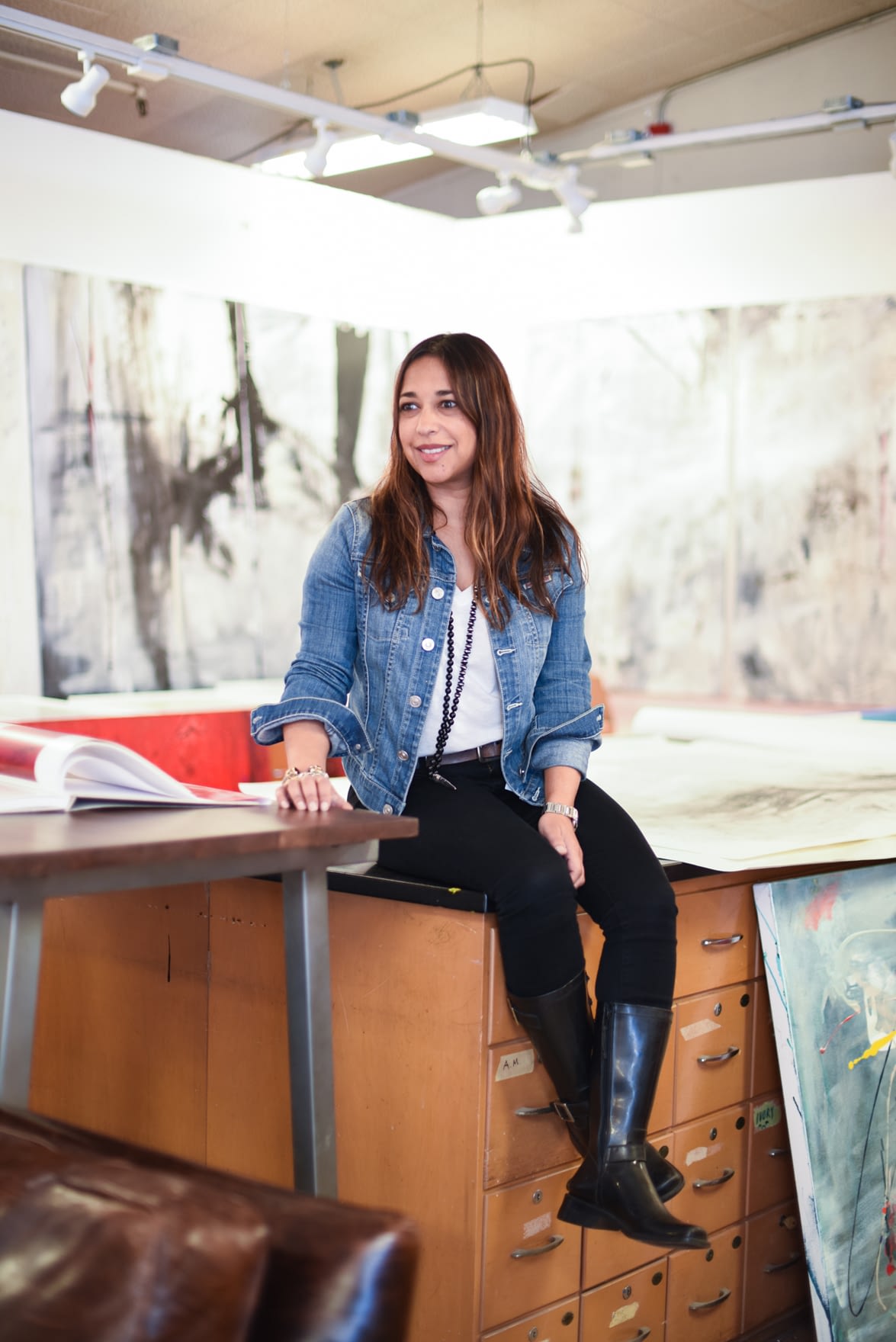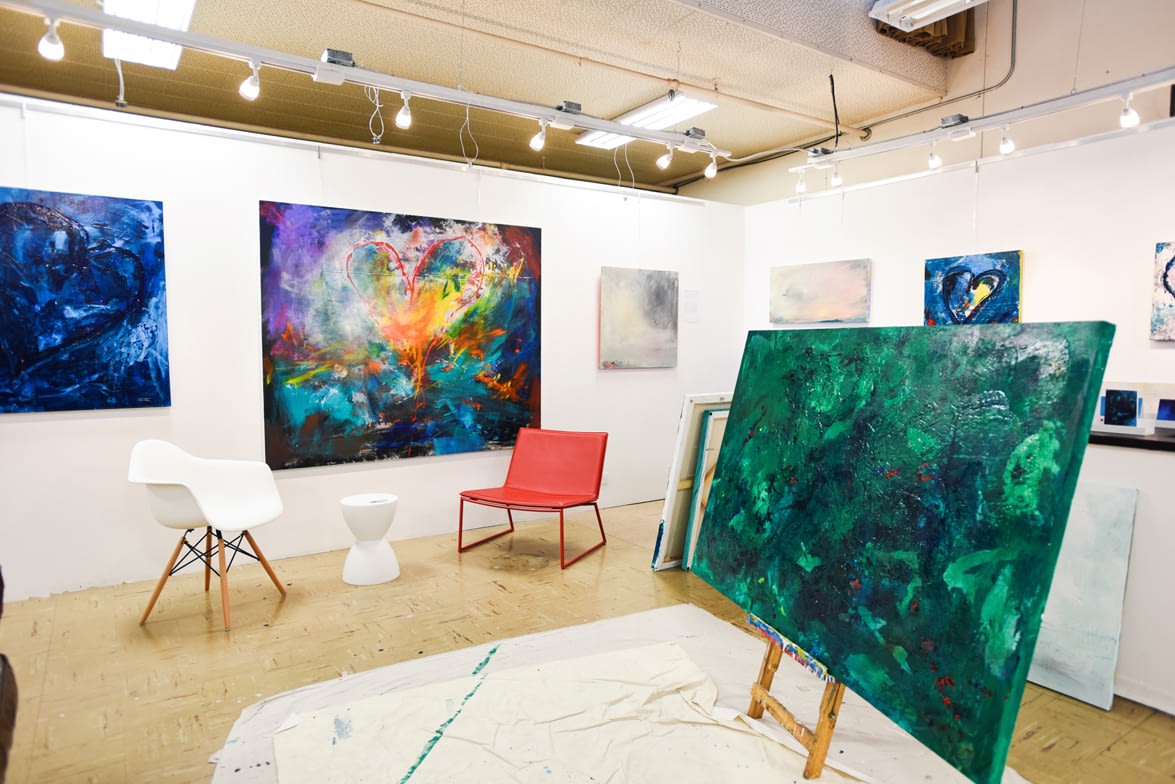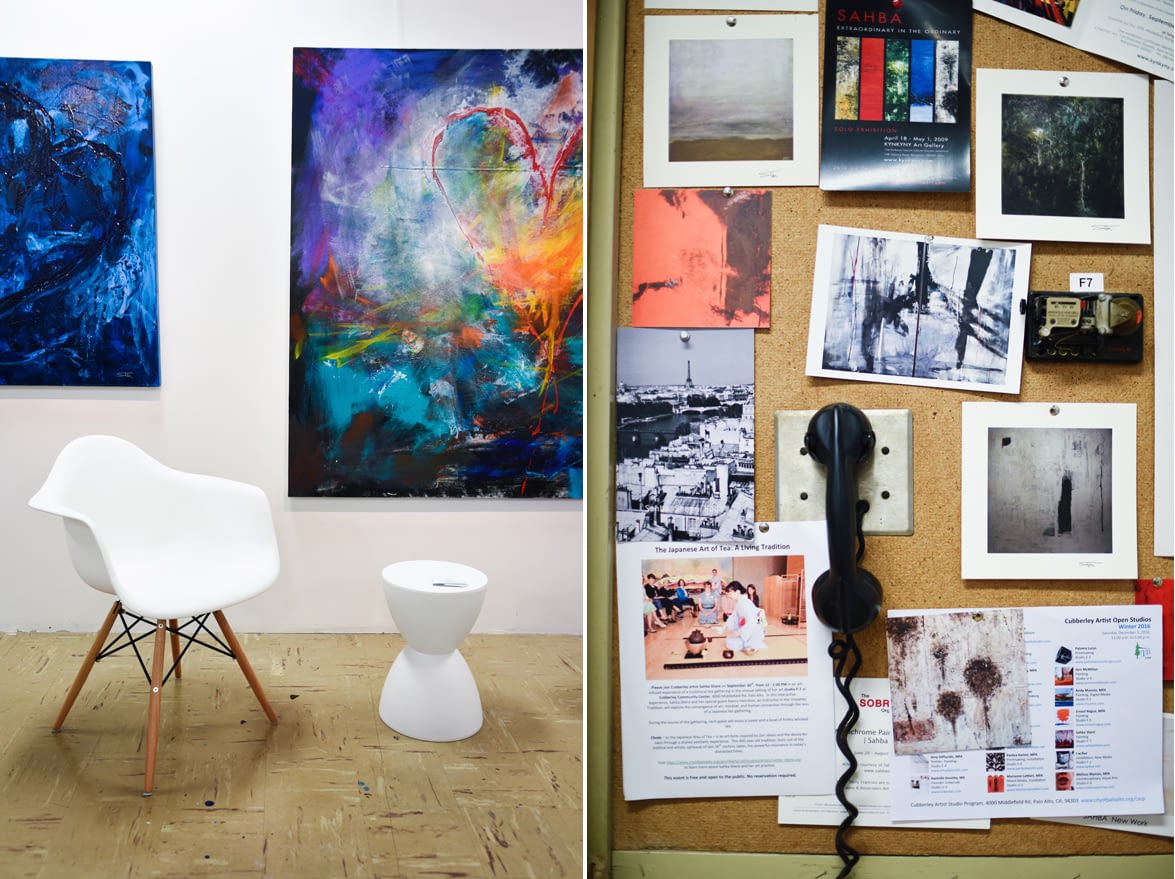 I think one of my favorite aspects of doing what I do for a living, that being this site, is the amount of amazingly talented, creative forces of nature it puts in my path on a daily basis. Moreover is the fact how many of those talents happen to be women.
Women creating, doing, making, crafting, pushing forward, resisting and persisting. And it would be a downright shame not to share them with you here, so they can hopefully inspire you, as much as they've inspired me. With that said, I'm so excited to kick off the first of this little Woman Crush Wednesday series with none other than my good friend, Sahba Shere, a San Francisco-based artist, whose paintings incorporate some of the most incredibly vivid, dream-like colors. To boot though, she's active in different female empowerment groups/organizations, including her own salon series that helps to promote women and their achievements across different industries. I was introduced to her through my good friend Heather and have since worked with her on a commissioned piece (which now hangs in my apartment!), and I've loved getting to know her as a fellow creative and female entrepreneur.
And I do hope you'll enjoy getting to know her as well!
I'm always intrigued by the stories of how artists "stumble" upon their craft. How would you say you stumbled across painting? What was the catalyst?
I grew up surrounded by art. My mother is a poet, painter and musician. As I was literally born into art it was the most natural thing for me. I embody, breathe art in my everyday life. It was no accident that brought me here!
As one fellow travel enthusiast to another, I love how your work is greatly inspired by the places you've visited in the world. What have been some of the most transformative trips and how do they eventually influence what you create in the studio?
I've been very fortunate to be traveling all my life. Growing up, my parents took us somewhere around the world every year. Travel is in my blood. I love seeing the world , especially the places more challenging to get to. It's difficult to pick which place was the most transformative as so many places have excited and intrigued me. I loved living in Paris for several years which gave me the opportunity to explore all of Europe and parts of Africa. Living in Bangalore, India gave me the same gift of visiting so many exciting places all over Asia. One place that blew my mind was Siem Reap, Cambodia. Seeing Angkor Wat was deeply moving. I felt I was discovering not just new lands and people but something within myself. These feelings carry through into my studio and canvas. The unfolding of experiences, feelings, discoveries, emotions translate onto my canvas.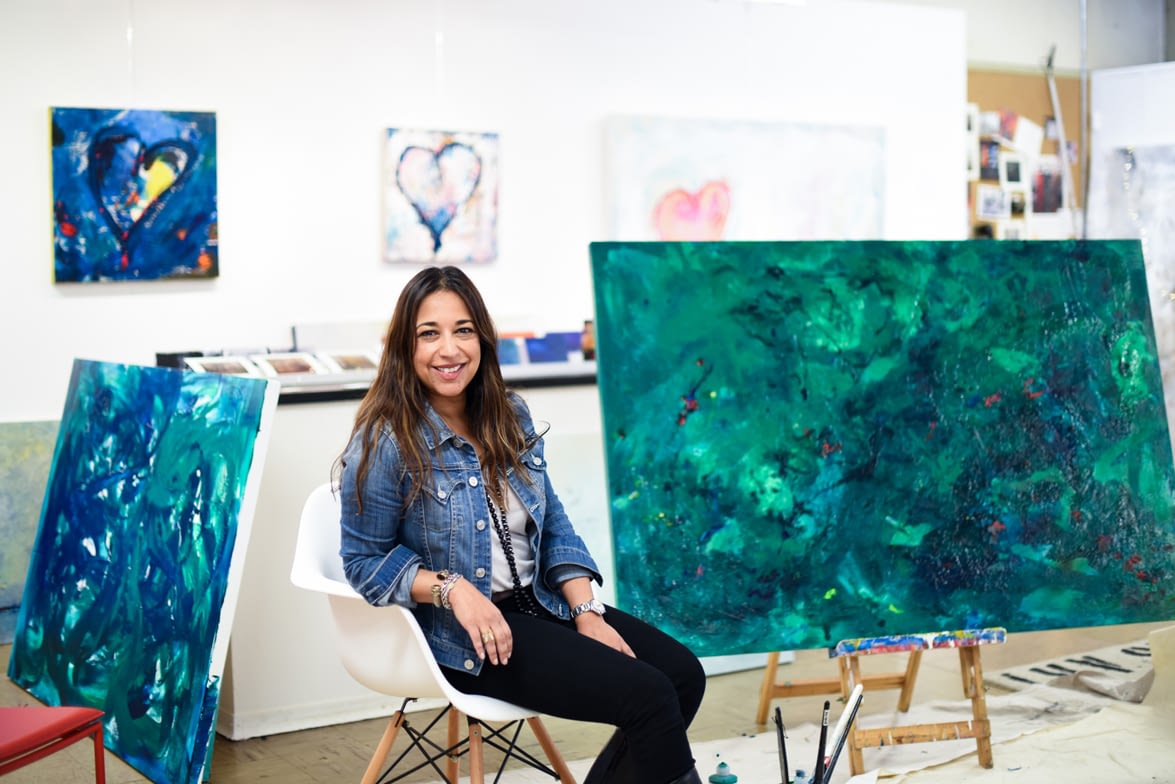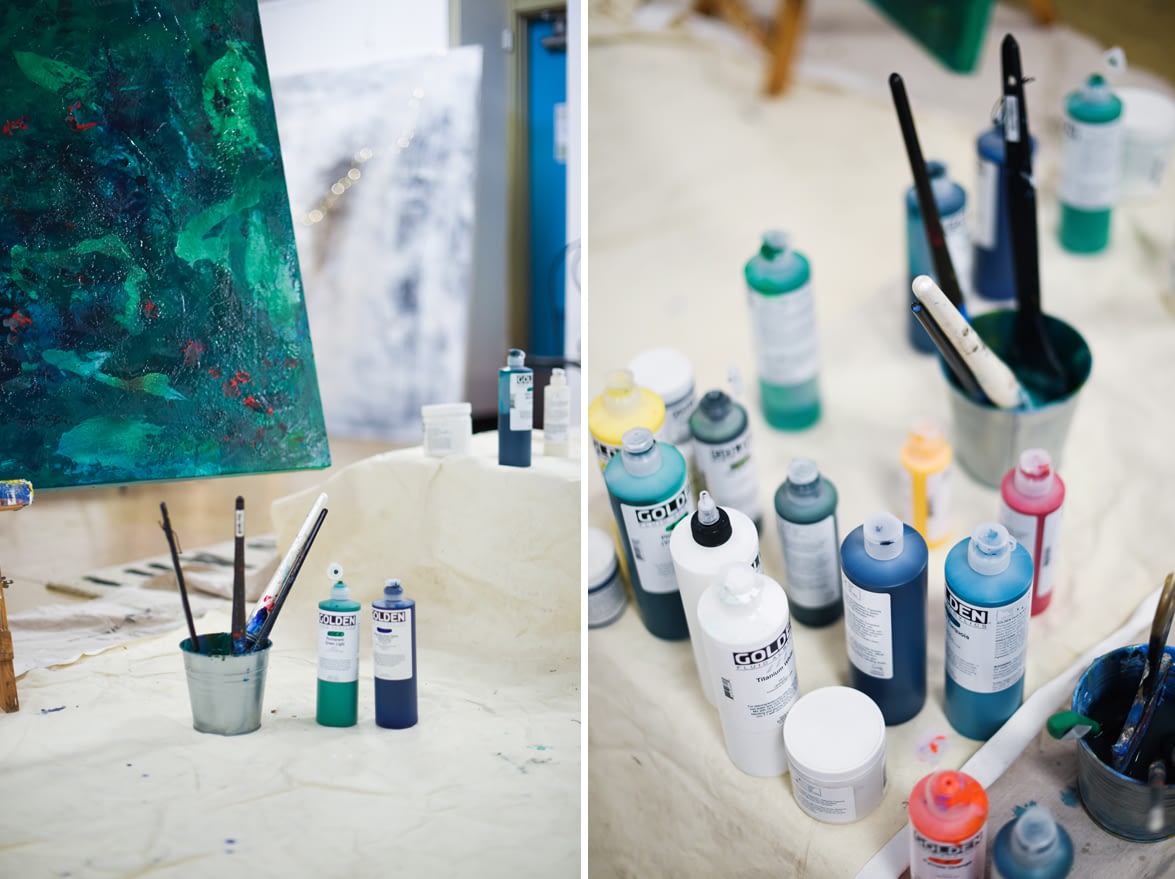 I'd love to visit India myself one day, too! Aside from travel, what are other sources of inspiration for your work?
Music has always been a strong force and inspiration. Growing up my parents used a company to hire out a violin to allow me to practice, this day in age you can do the same if you were to rent here or somewhere similar. So from a young age I played the violin, keyboards and experimented with the Sitar. The rhythms, melodies play out a visual composition in my work. Love isn't a strong enough word about how I feel about music. It's all I can do to try to capture the "soul" of the music I'm hearing and present it visually. Nature and meditation are also huge inspirations of mine. I practice yoga and meditation daily. Lately I've been practicing on the beaches of Laguna.
Your work incorporates some of the most incredible colors and textures that really evoke a mood -- I'm curious what your creative process is like to capture that? What does the full arc of a painting look like, from start to finish?
There is no doubt that color and texture form the moods of my paintings. As in life, there is a base -- a foundation -- the roots are formed -as happens in the early stages of my paintings. I use mixed mediums to create grit, peaks and valleys to develop an earthiness before the layers of colors flow in. Sometimes the base is creamy, velvety smooth when I'm creating my meditative bodies of work. The sensory effects of colors are quite profound...reacting to the nature around me and my state of mind the colors emerge: The greens and blues of calming nature, the warm, passionate colors of red, pink and orange.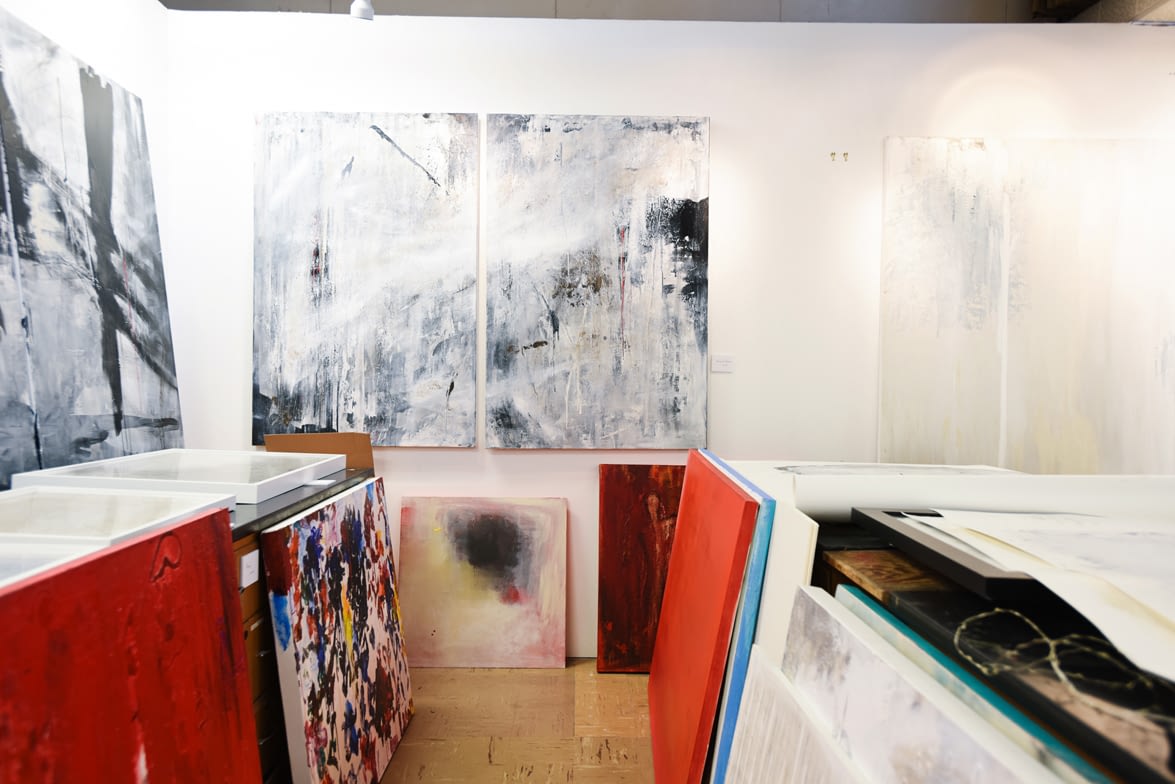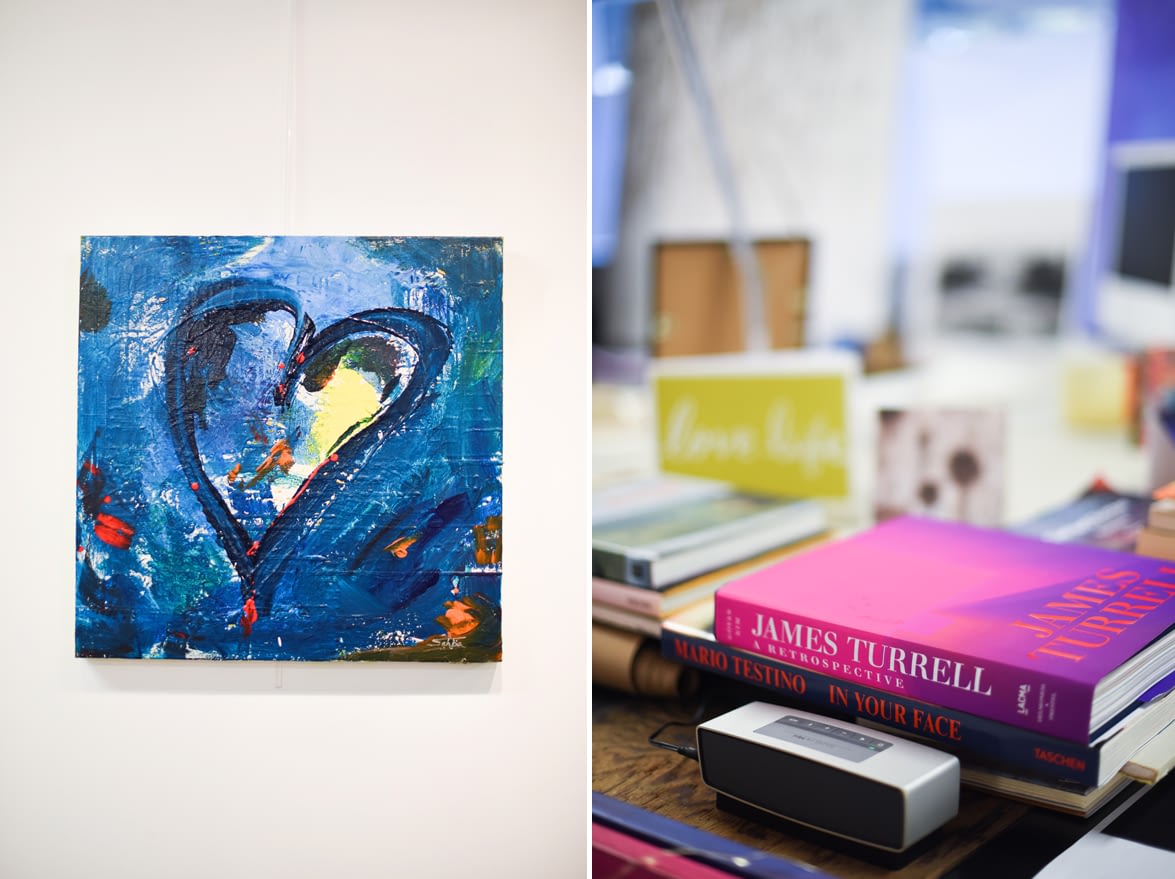 What do you typically listen to while you're in the studio?
I listen to a variety of music from classical, soul, folk-rock and world music. Both the melodies and lyrics play into my work.
I've personally been obsessed with your work since my good friend Heather showed me her "Love is Blue" piece of yours. I've never officially commissioned a piece of work from an artist (you're my first!) and I loved the process. Can you describe how you typically go about creating something from scratch for a client?
First, thank you so much for your appreciation of my work! I'll always remember beautiful, vivacious Heather visiting my art studio and falling in love with the velvety "Love is Blue" painting! It brings me joy to have my collectors and new clients connect so deeply to my work. Creating for me, is the deepest way I can connect to people - through their heart. I loved working on your painting...the lush tropical greens took me back to Bali, Sri Lanka and India. I'm heading to Costa Rica in May and can't wait to see the lush green world there! I have collectors and clients like you who commission me from time to time. Sometimes they fall in love with a piece or a theme and desire a different size. They decide on the size, color, theme and give me the artistic freedom to create something similar they like in my other work.
As a creative entrepreneur, what are some of your biggest challenges? And the sweetest rewards?
Last year I was invited to speak at the UBS Women's 2016 Leadership Conference. I was asked the same question regarding my biggest challenge as an artist and entrepreneur. I much prefer to be creating my art rather than the business side of matters so I have to be careful how I divide my time! Running your own business is challenging as it is but I love challenges so it ends up working for me. Sweetest reward is that I love what I do for a living. It is incredibly fulfilling to be able to practice art every day and to connect with creatives and art lovers. As you know, I host Salons at my studio, bringing interesting people together to share, present and discuss their latest endeavors - may it be tech, art or for social good.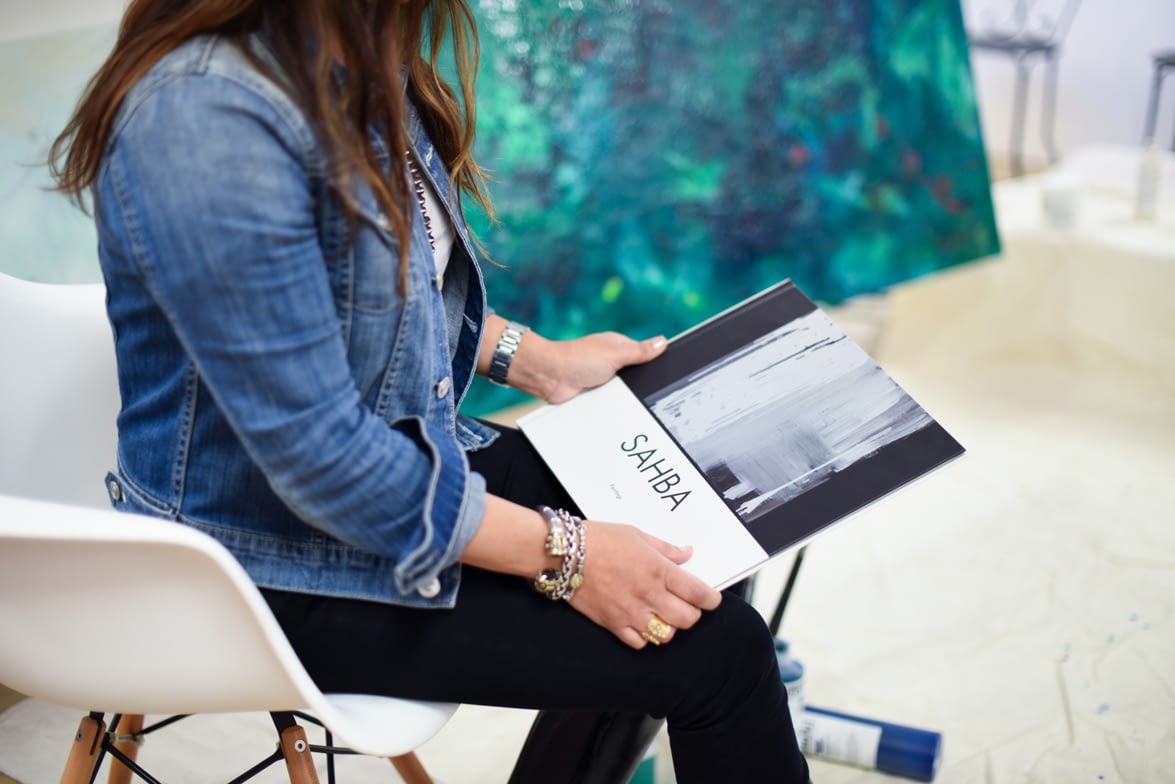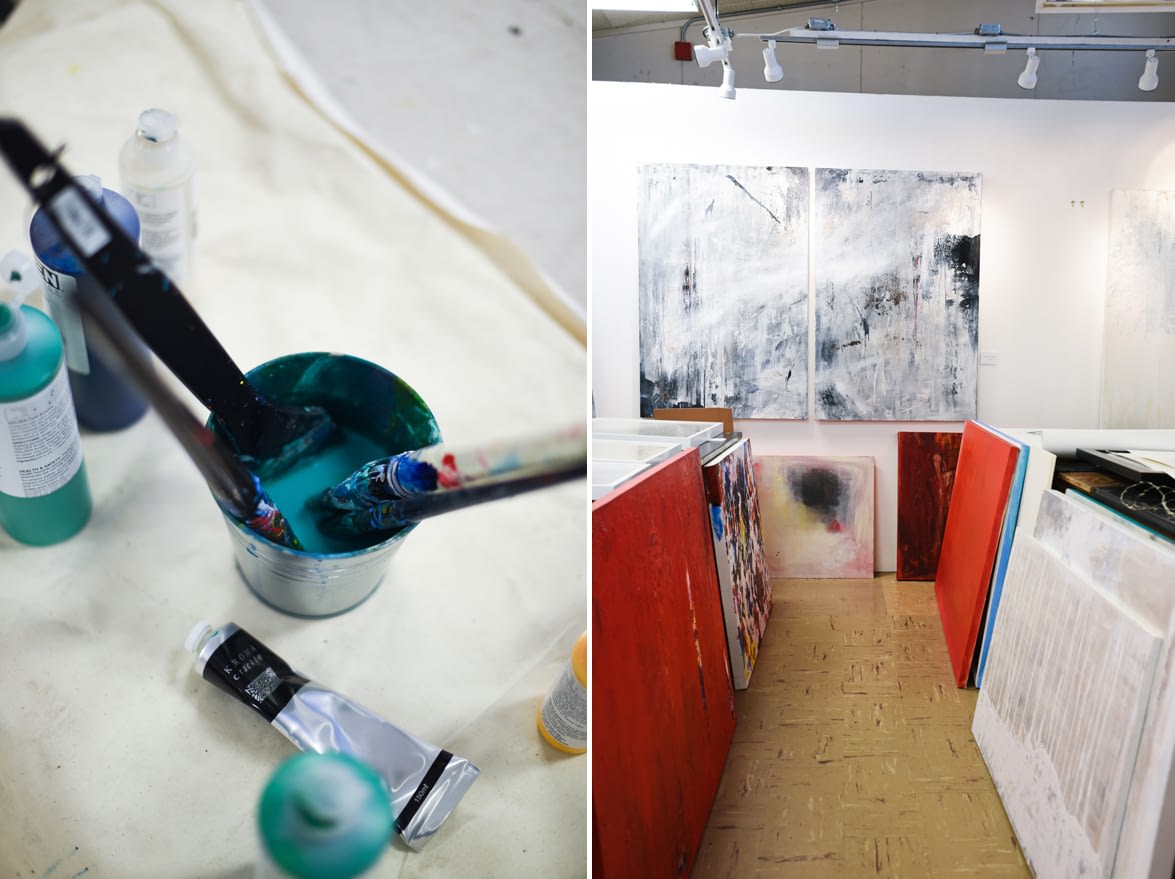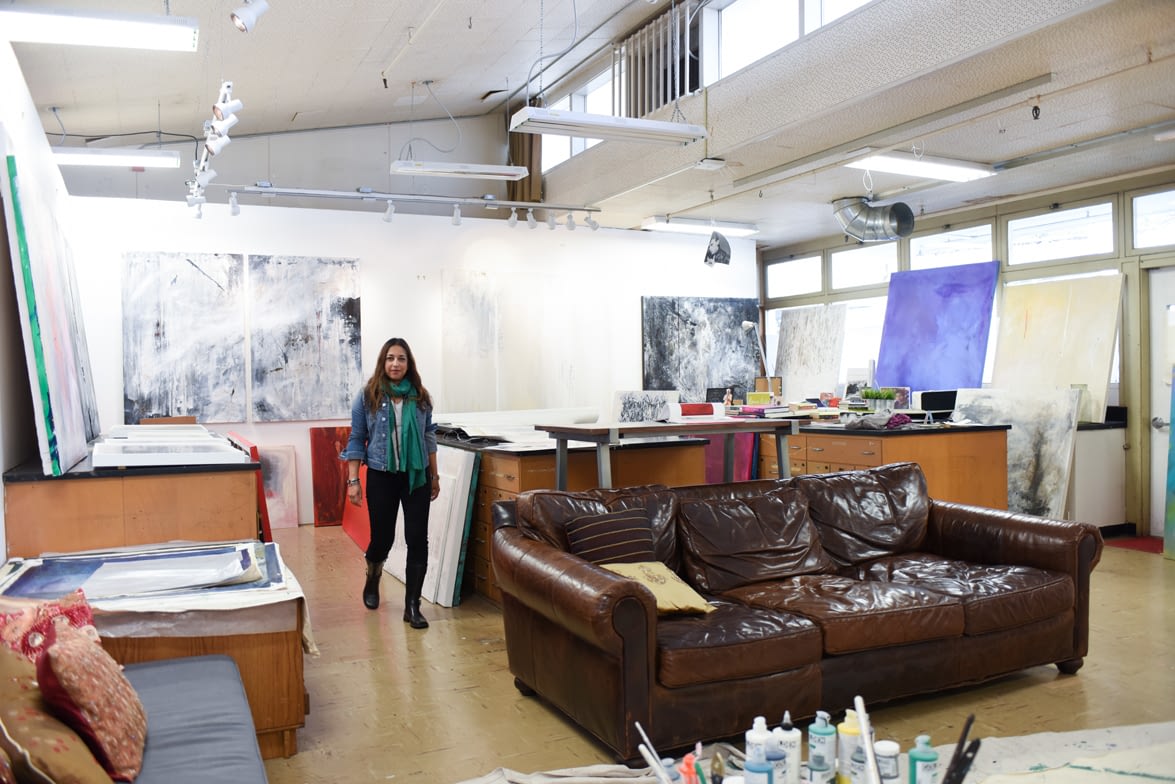 I love the concept of your open forum salons and especially timely given our current political climate! That said, what do you think is art's role in achieving change/awareness?
I am a strong social/political activist. Through my art and salons I try to stay active to promote social good - especially now. A couple of initiatives I'm involved with is The Circle of Women, whose mission is to provide access to education for girls without it around the world. I'm also active with Lava Mae, a San Francisco-based non-profit bringing humanity, innovation and collaboration to the way services are provided -- restoring dignity to people experiencing homelessness.
On a related note, I personally love how your passion projects of choice relate back to female empowerment. Can you share a bit more about what initiatives you're involved in?
It took me quite a long time to develop confidence and a voice and now that I have it, I've never felt stronger. Too many women around the world don't realize they have a voice. My salon series is a result of this empowerment. I try to feature amazing women at my salons who either have astonishing lives and careers yet they may have not received the same attention as their male counterparts.
I think what I love most about your work (and it's hard to narrow it down, trust me) is how vivid your colors are. I want to dive into them! If you had to choose a color that embodied "Sahba" what color would that be and why?
How difficult to choose one color! Depending on my mood I gravitate to black, white, blue and red. Black and white embodies the peace, tranquility and power. People who know me well know that I'm all for passion, love, heat and energy, so that's the red in me! And Blue...Ok, if I had to pick just one it's blue. The infinite. The world is blue. The oceans dissolve into the sky. Sometimes the blues of the skies and seas are so dreamy that I can get lost.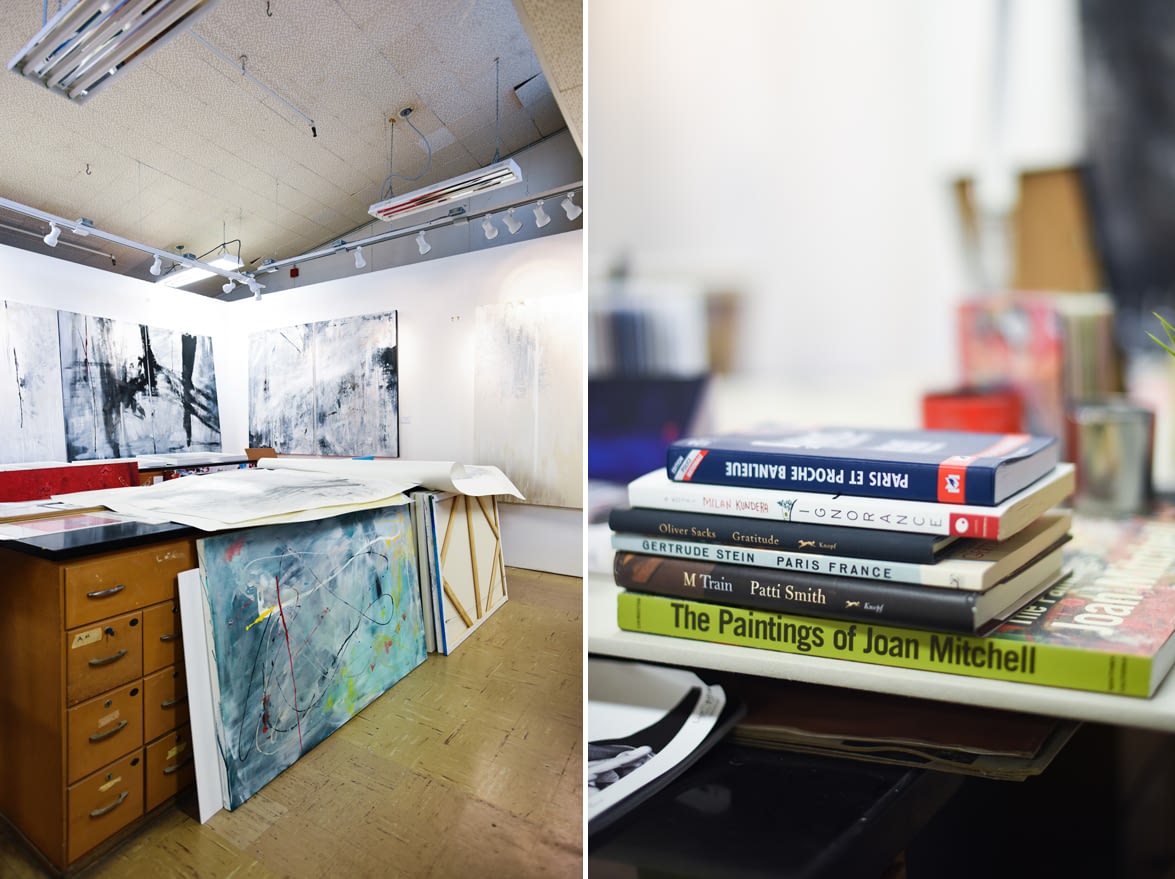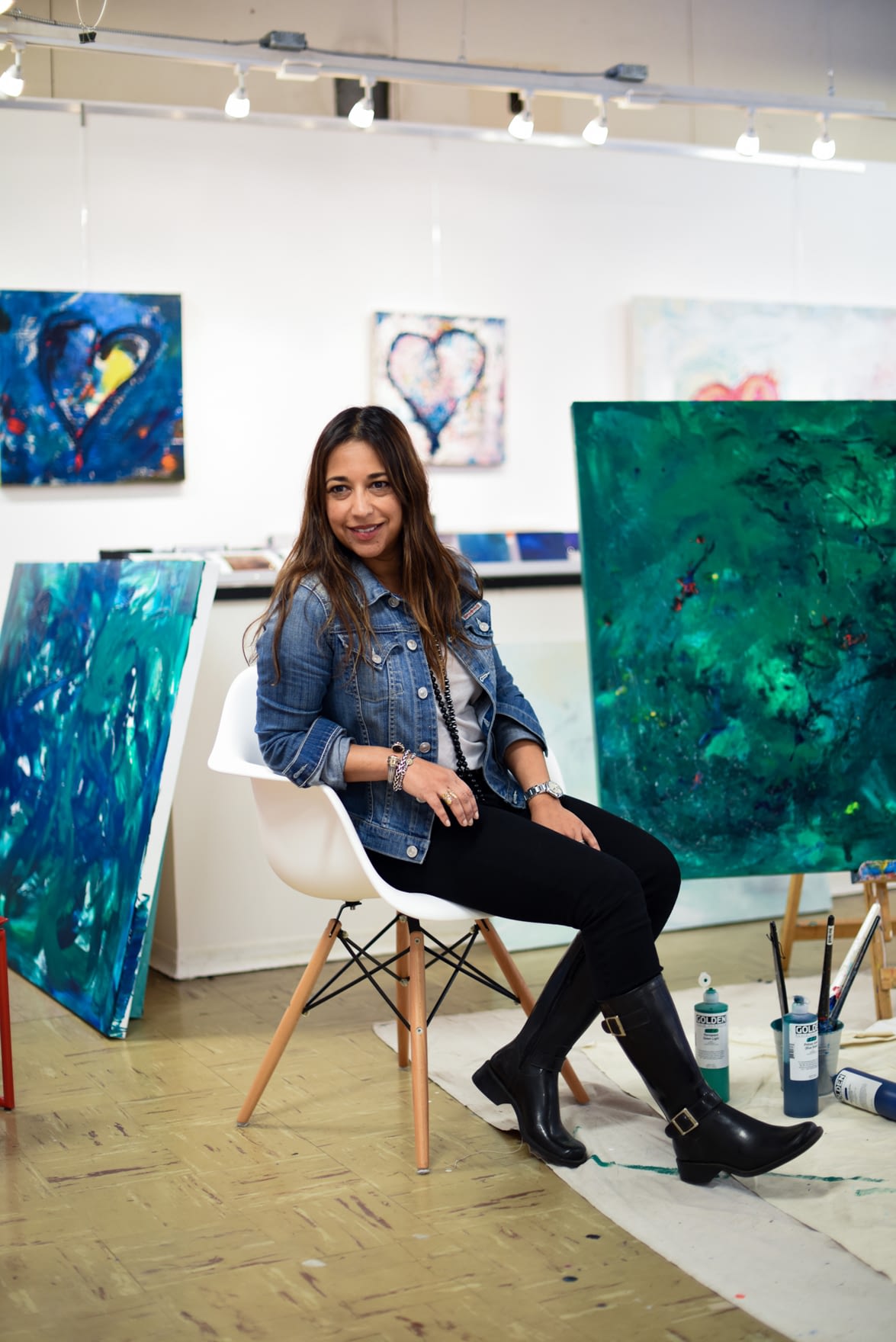 Huge thanks to Sahba for inviting us into her beautiful work studio!