8
minute read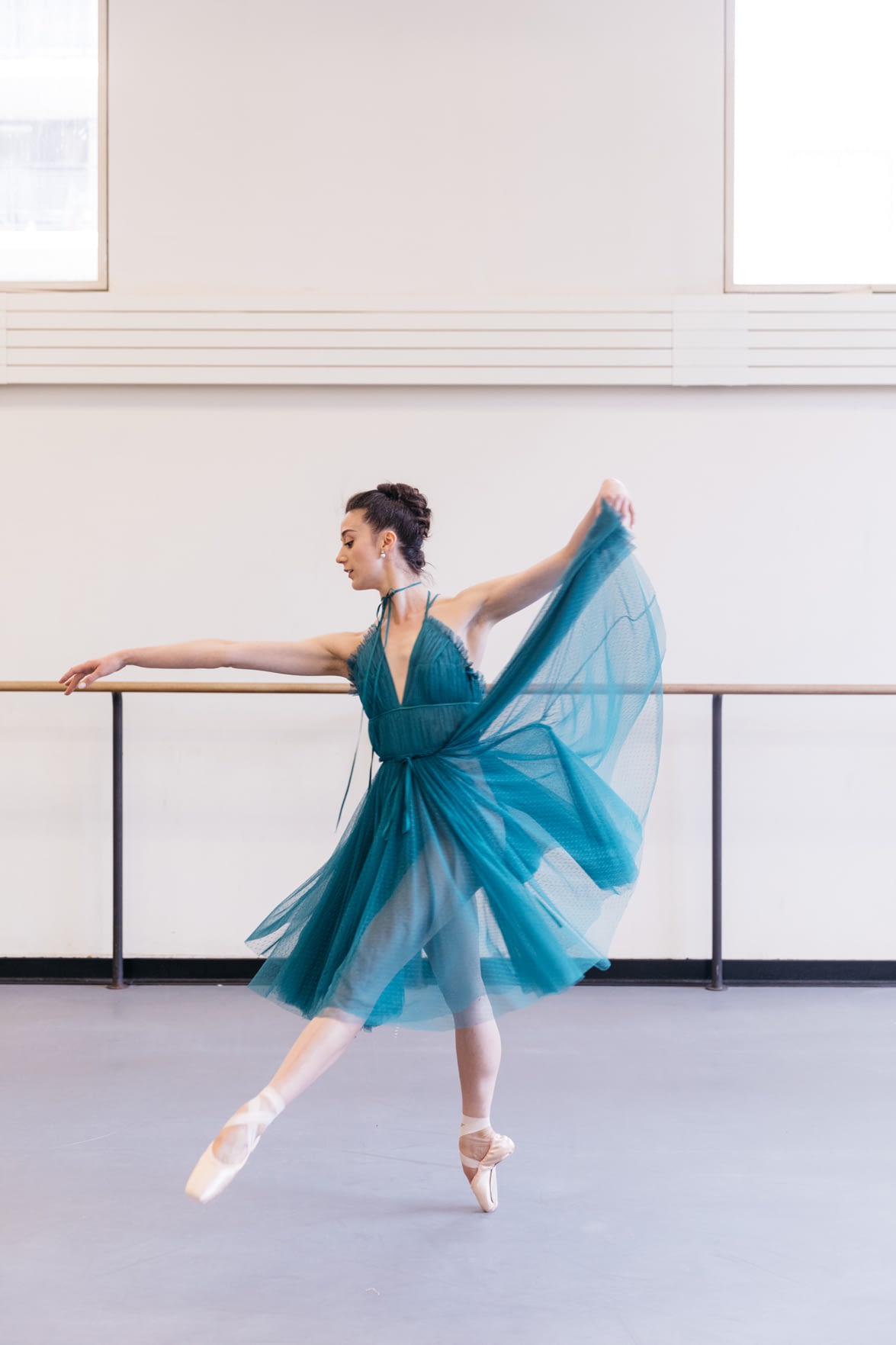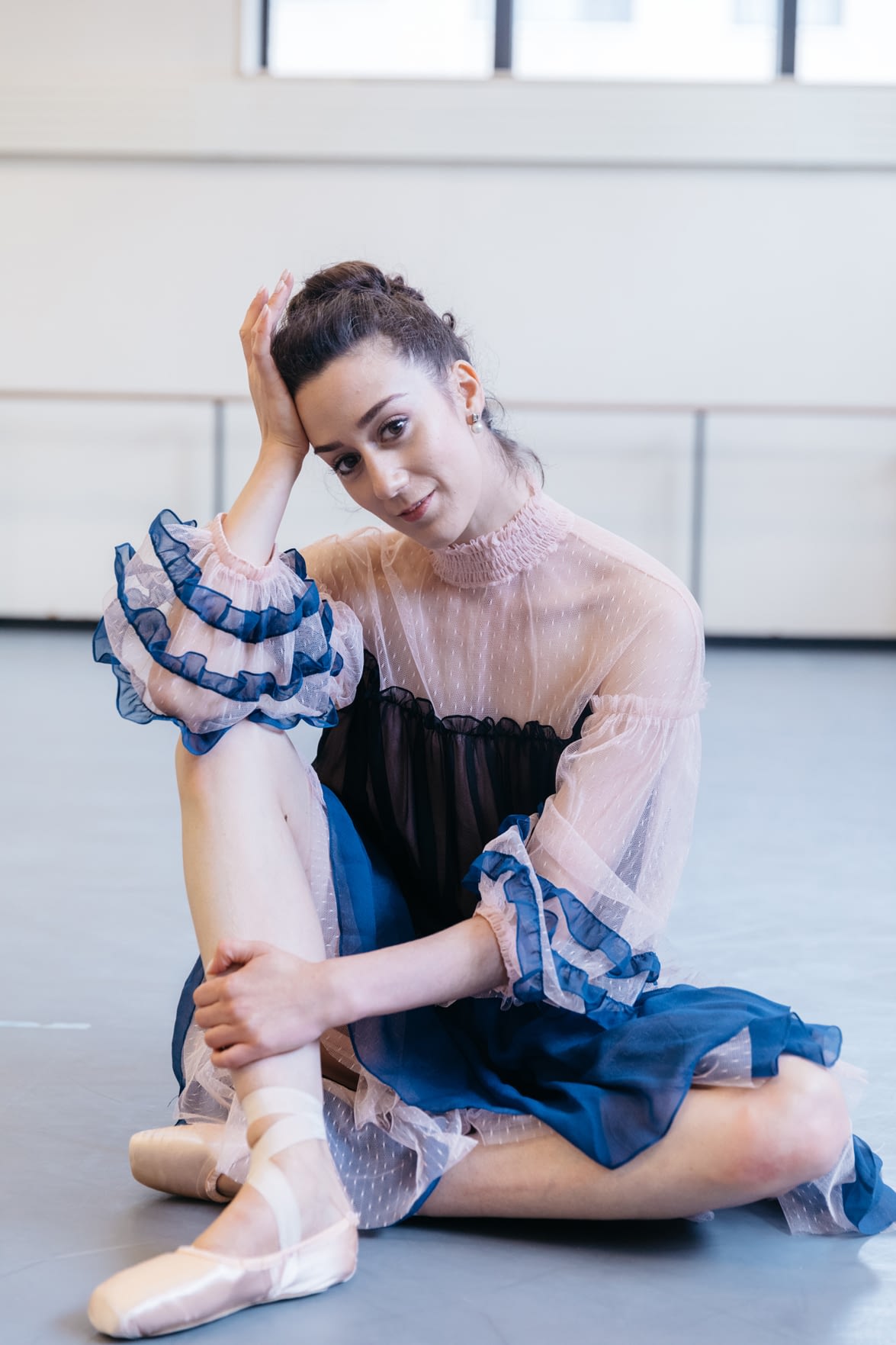 I met Mary Sell, a dancer for the New York City Ballet, earlier this summer online of all places. She had sent me a message via Instagram, pointing out that we lived only a few blocks from each other (she's since moved -- Mary, come back to the West Village!) and since then, I've become somewhat fascinated with her life. OK, not just somewhat. Downright in awe of it. There's something about the ballerina living in New York City that feels so cinematic -- evoking everything from The Red Shoes (OK, I know this is set in London, but same idea) to Center Stage (yep, guilty as charged -- I loved this movie) so I was excited when she was keen to be a part of my Woman Crush Wednesday series. Mainly, because I was excited to share her with you guys and also, I was equally excited to style her in some of Sachin + Babi's latest runway dresses.
Keep reading to find out more about Mary and why she's our leading lady of the moment!
Full disclosure, I took ballet lessons for about two weeks when I was 7, until I realized I wasn't very graceful and was better off on a soccer field. And while that decision was the best for me, I've always admired (OK, and a bit jealous of!) dancers and dedicated ones at that. Tell us about your love affair with ballet: How it started, how it's grown, and where you see it taking you.
I, too started off with both soccer and ballet when I was about 4 years old in Wilton Connecticut! I had so much energy and needed multiple outlets. Eventually I started showing up to my soccer games with my pink tights underneath my shorts and my parents got my not so subtle hint about my love for ballet. When I was 10 years old my parents brought me to audition for the School of American Ballet, the official school of New York City Ballet. I was accepted and trained there for the next 9 years. My parents would drive me into the city everyday after school for ballet classes, I still don't know how they did it! I have always been drawn to the athleticism of ballet, the artistry and musicality came a little later in my teens. I'm a natural jumper and turner so I just wanted to fly around the room. The balance and graceful part did not come as easily. By the time I was 12 I knew I wanted to do this as my profession and I was determined to dance for New York City Ballet. I decided then and there that failure was not an option. I still sometimes can't believe I made my dream a reality! Now as a professional I find that the music is the most important part of dancing, it inspires me and informs my approach to the choreography. I hope that I will always continue to grow in my musicality and artistry even as my body slows down. I know I won't be able to stay at this intense level of ballet forever but I don't think I will ever stop dancing.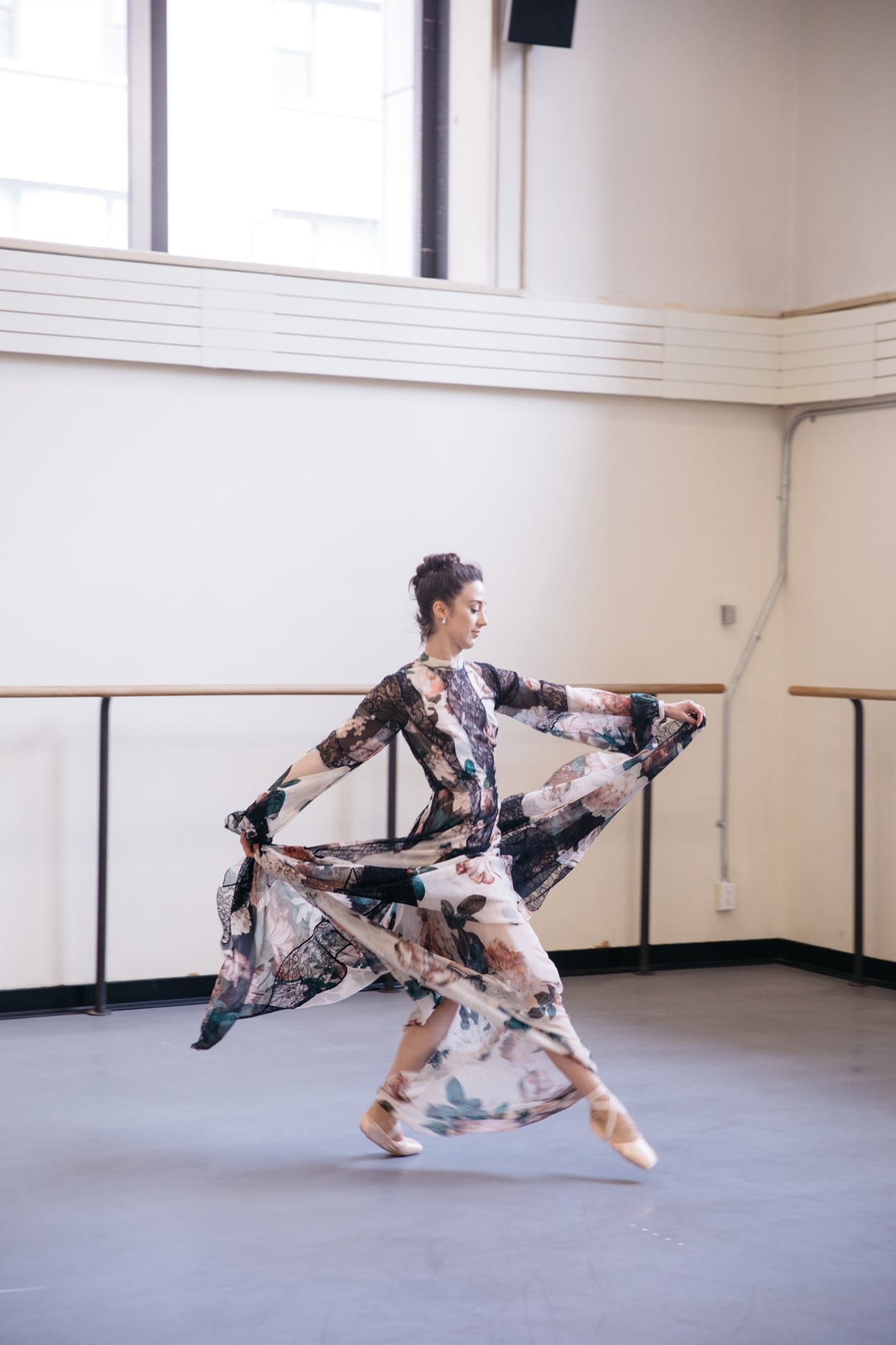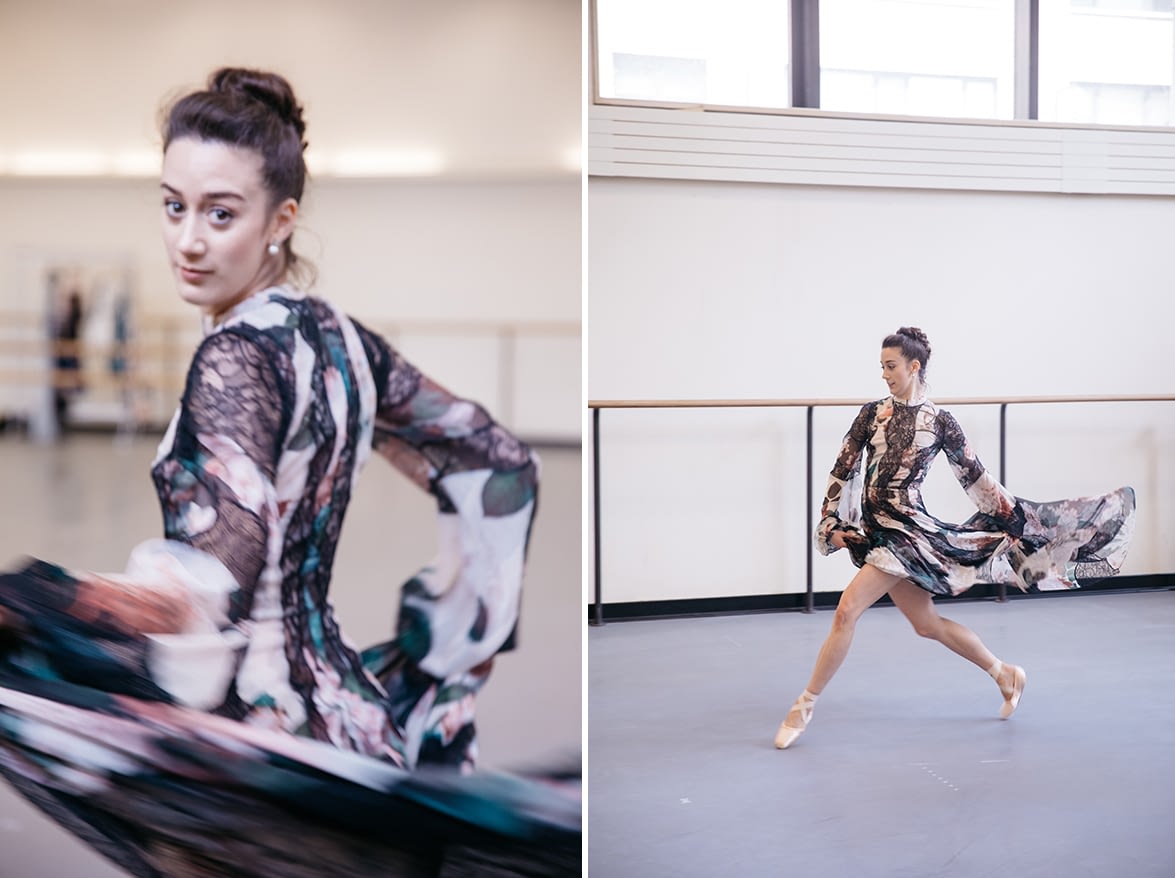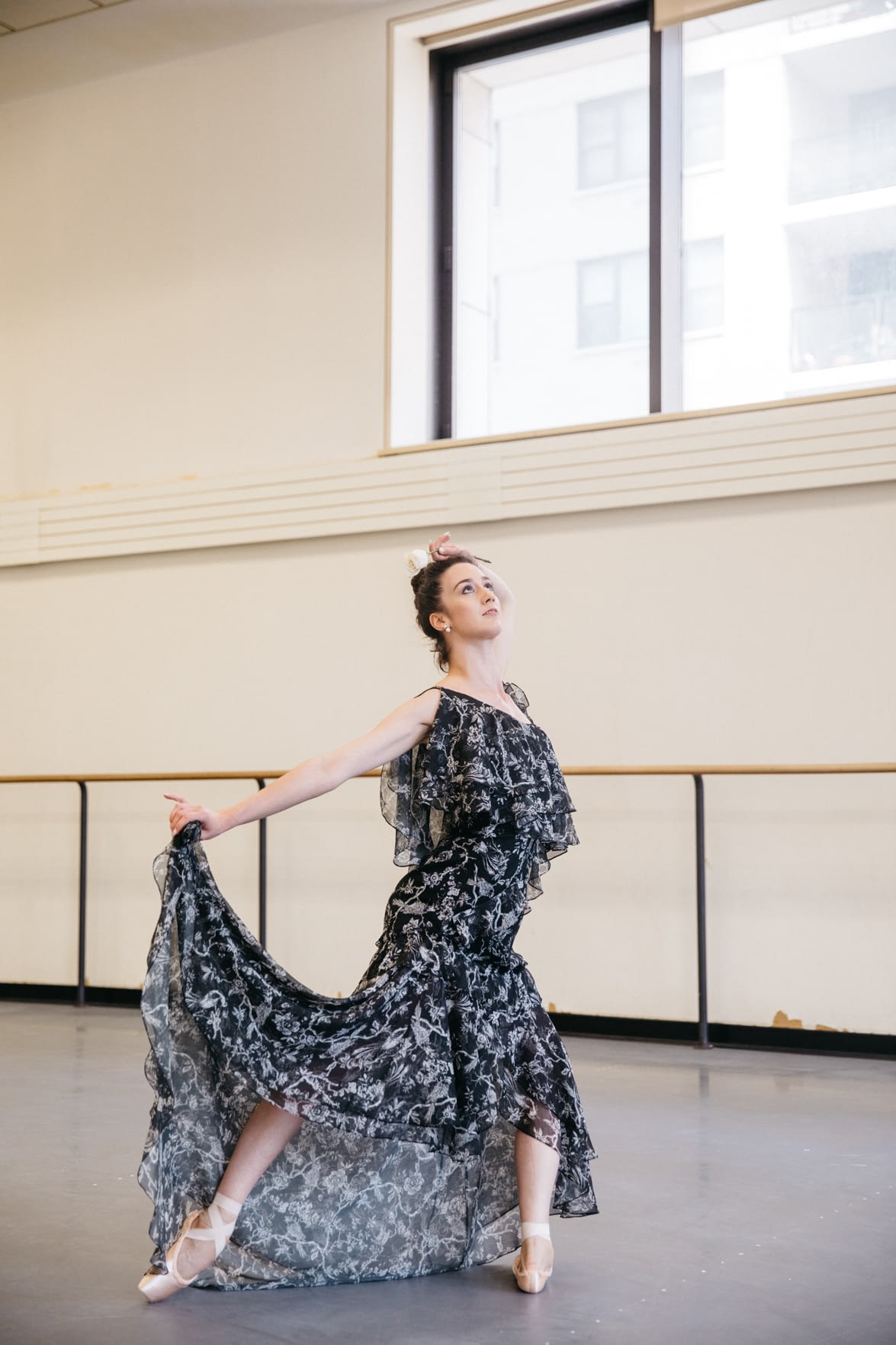 What is your earliest dance memory?
I remember my creative movement class when I was 4 years old. We would sit in our straddle splits and bend our knees and flex our feet to make "mountains and trees" then straighten our knees and point our feet. I have pictures of myself concentrating so hard to make my feet point more than anyone else. I was competitive even then.
Tell us about your career highlight so far?
My dream role was the Dewdrop fairy in the Waltz of Flowers in The Nutcracker. I fell in love with this role in my variations class at SAB (School of American Ballet). I had seen it danced so many times and was completely drawn to the delicate but explosive qualities this role requires. I think this role embodies everything I love, jumping, turning, speed, femininity, power and lightness. In December 2009 I made my debut in this role and it is by far one of the best moments of my career! Another major highlight just happened this season in a brand new ballet by my fellow dancer and choreographer Lauren Lovette. This is the first time I originated a principal role in a world premier! I was inspired to write a poem about this ballet and Lauren actually put my poem in the program and named the ballet after the last line. From the very beginning stages of the creation up through the performances was a dream come true!
OUTFIT DETAILS (in order of appearance): Sachin + Babi teal tulle dress // Sachin + Babi baby blue ruffled gown // Sachin + Babi pink/black/blue long sleeve dress // Sachin + Babi long sleeve floral gown // Sachin + Babi dark floral sleeveless gown // Sachin + Babi cream floral gown // Sachin + Babi bodysuit + white ball gown skirt // Sachin + Babi lace gown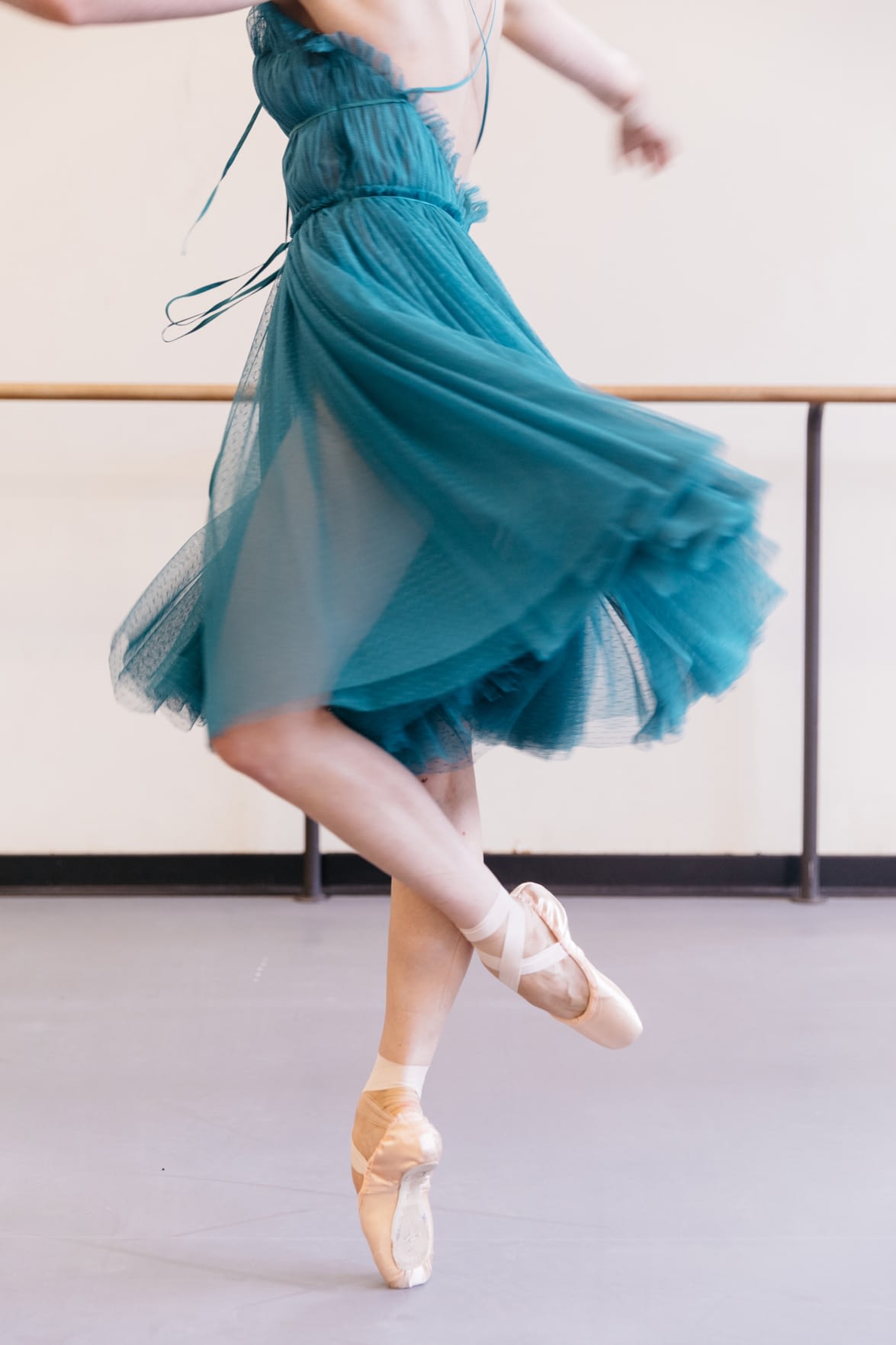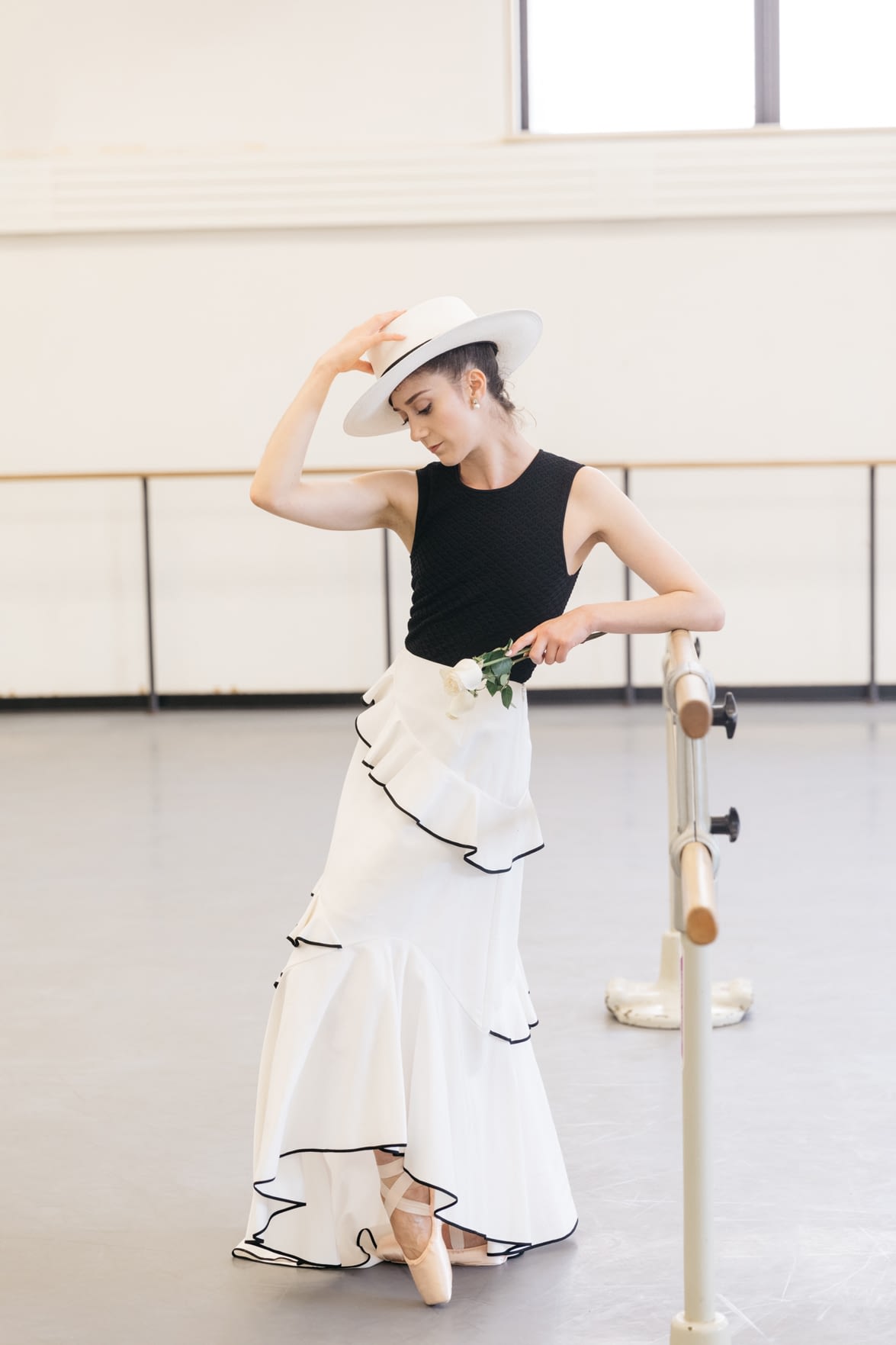 What's your dream role?
I of course have a whole list of dream roles but if I have to pick one it would be a ballet called Duo Concertant, choreographed by NYCB's founder George Balanchine. It is just a man and a woman, a piano and a violin on stage. There is no set and just a leotard and tights for costumes but it have everything, romance, energy and drama. There is no plot but there are 1000 possible stories. The ending will have anyone at the edge of their seat holding their breath.
What are you currently working on? What's up next for the season?
We do so many ballets every season that most ballets only get rehearsed one week before! I am really looking forward to dancing one of my favorites called Square Dance choreographed by Balanchine.
What does dance mean to you?
Dance is the physical expression of music. This might sound a little crazy but dance isn't something I choose to do, it's something I have to do. It's something my soul needs to do to express myself.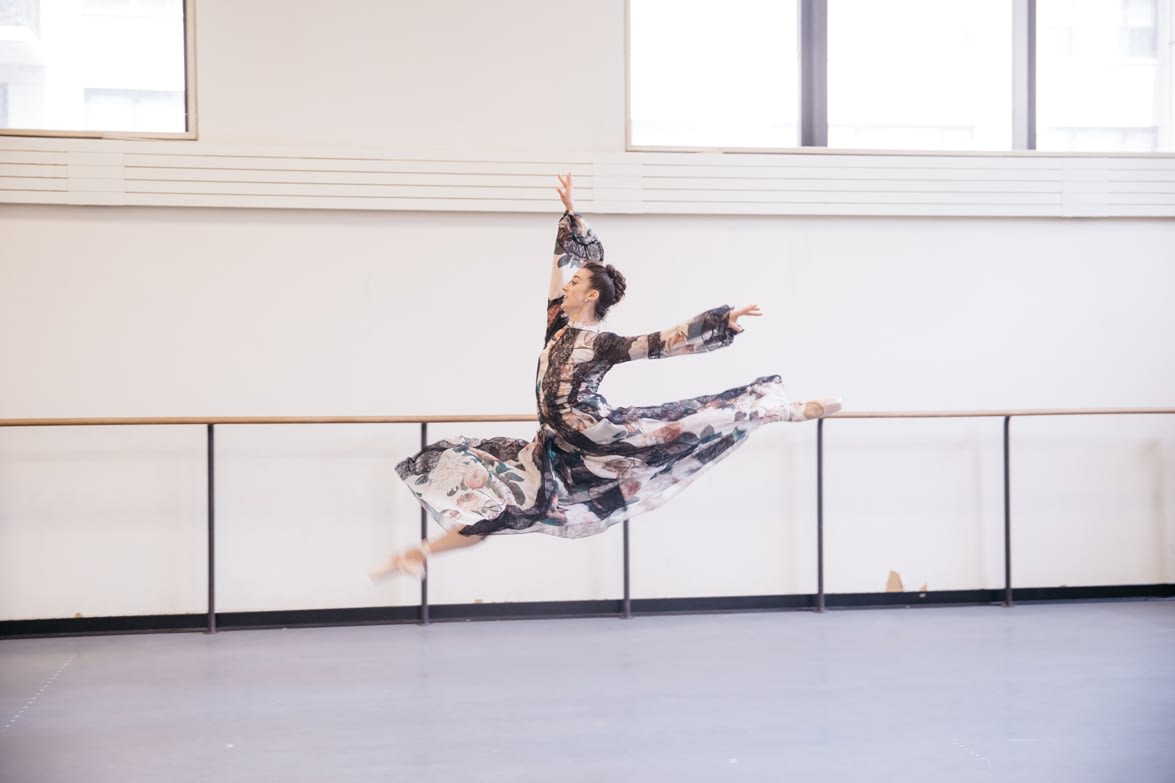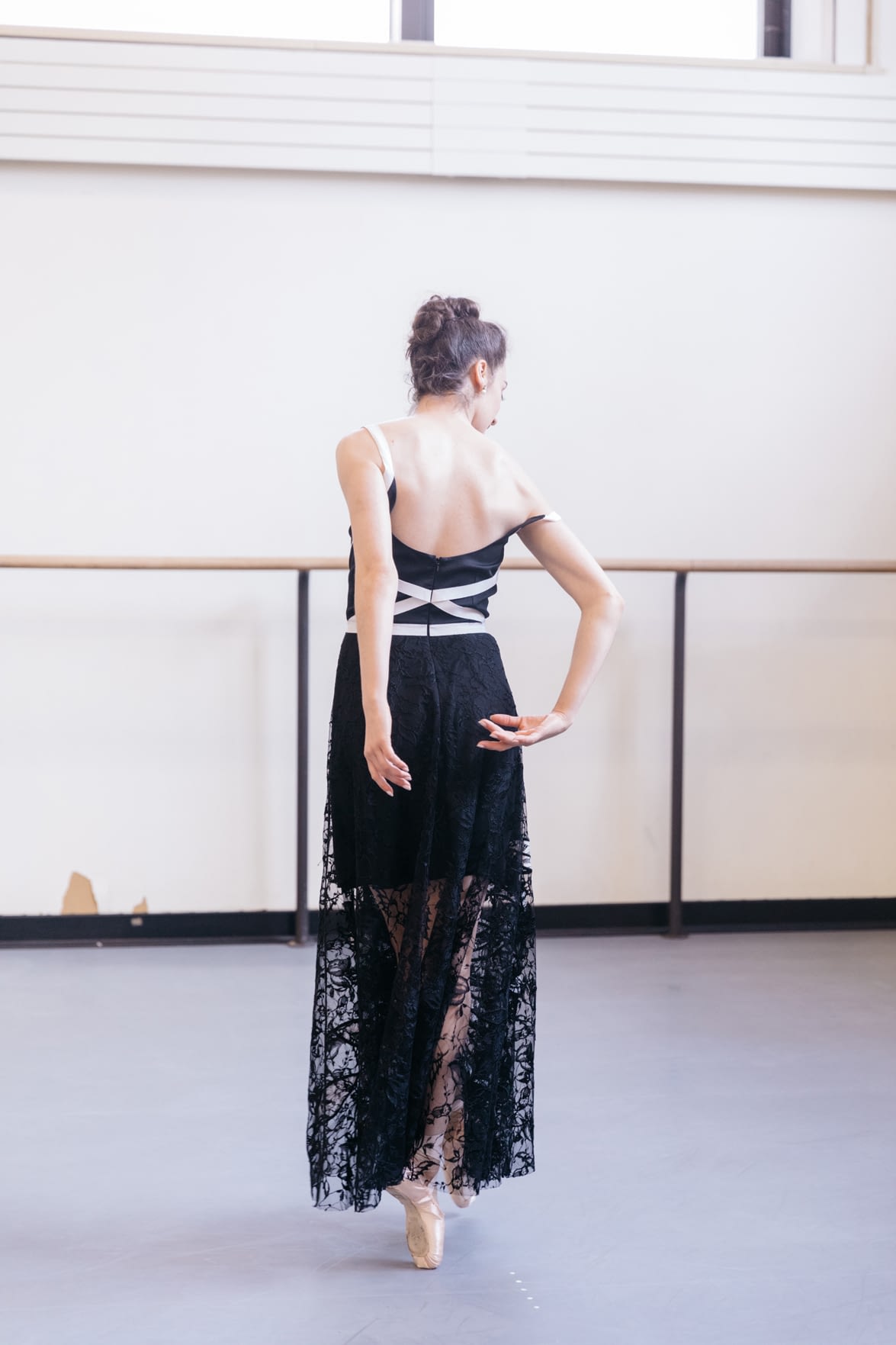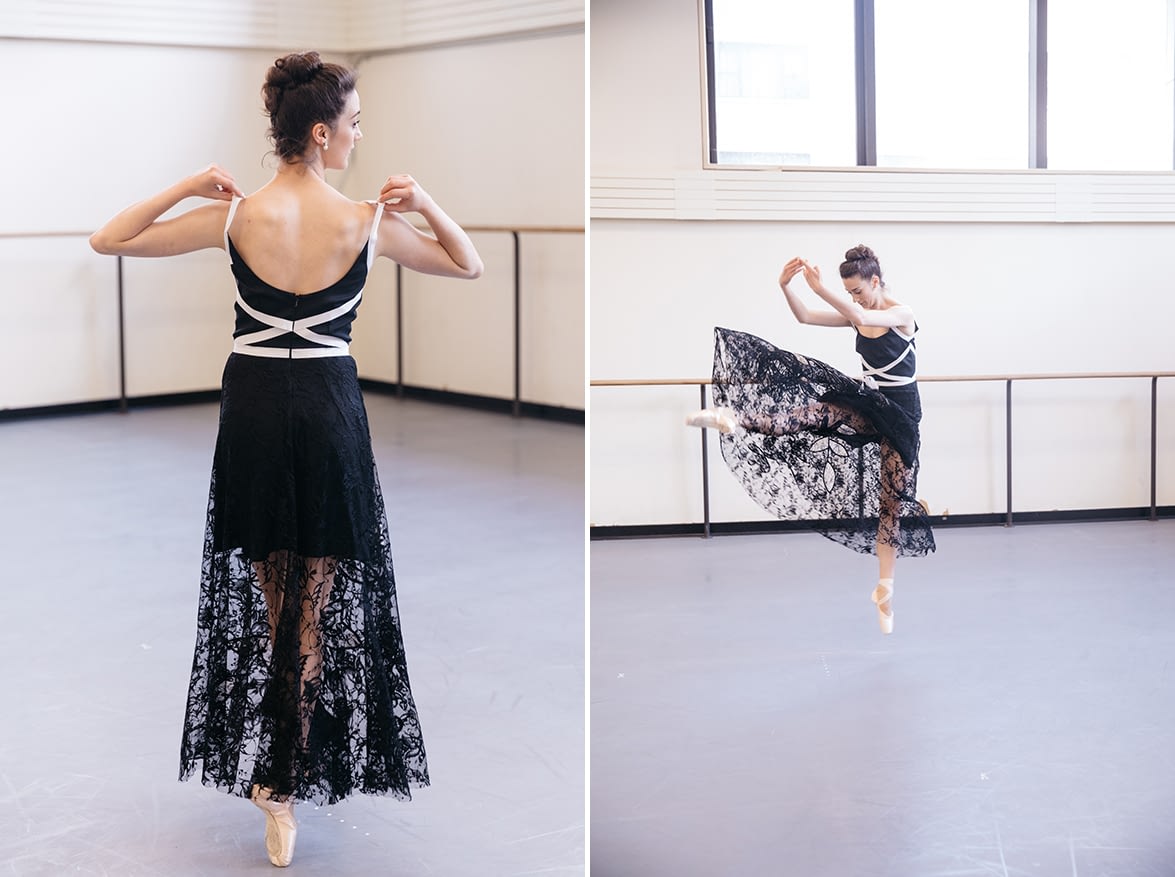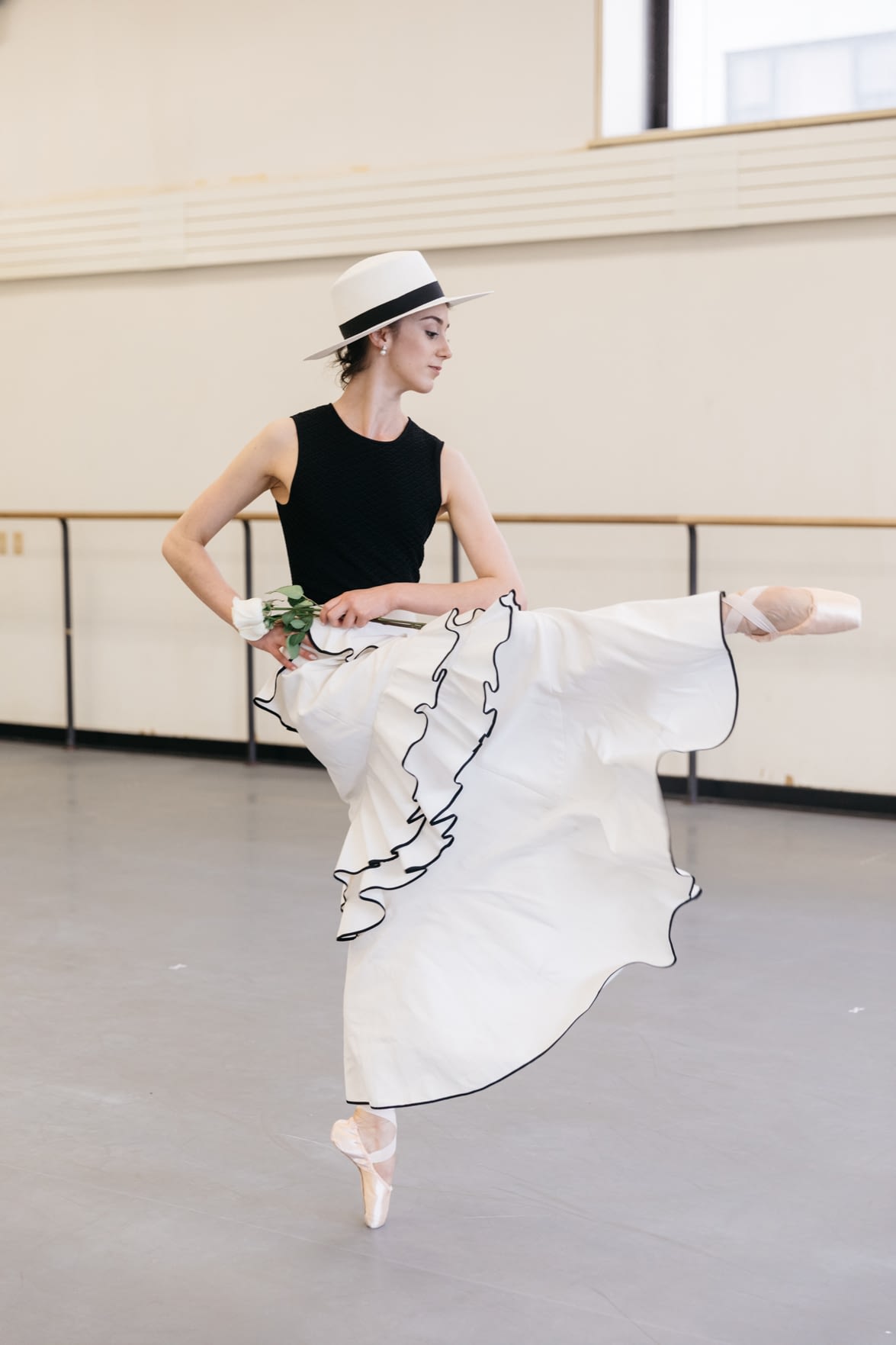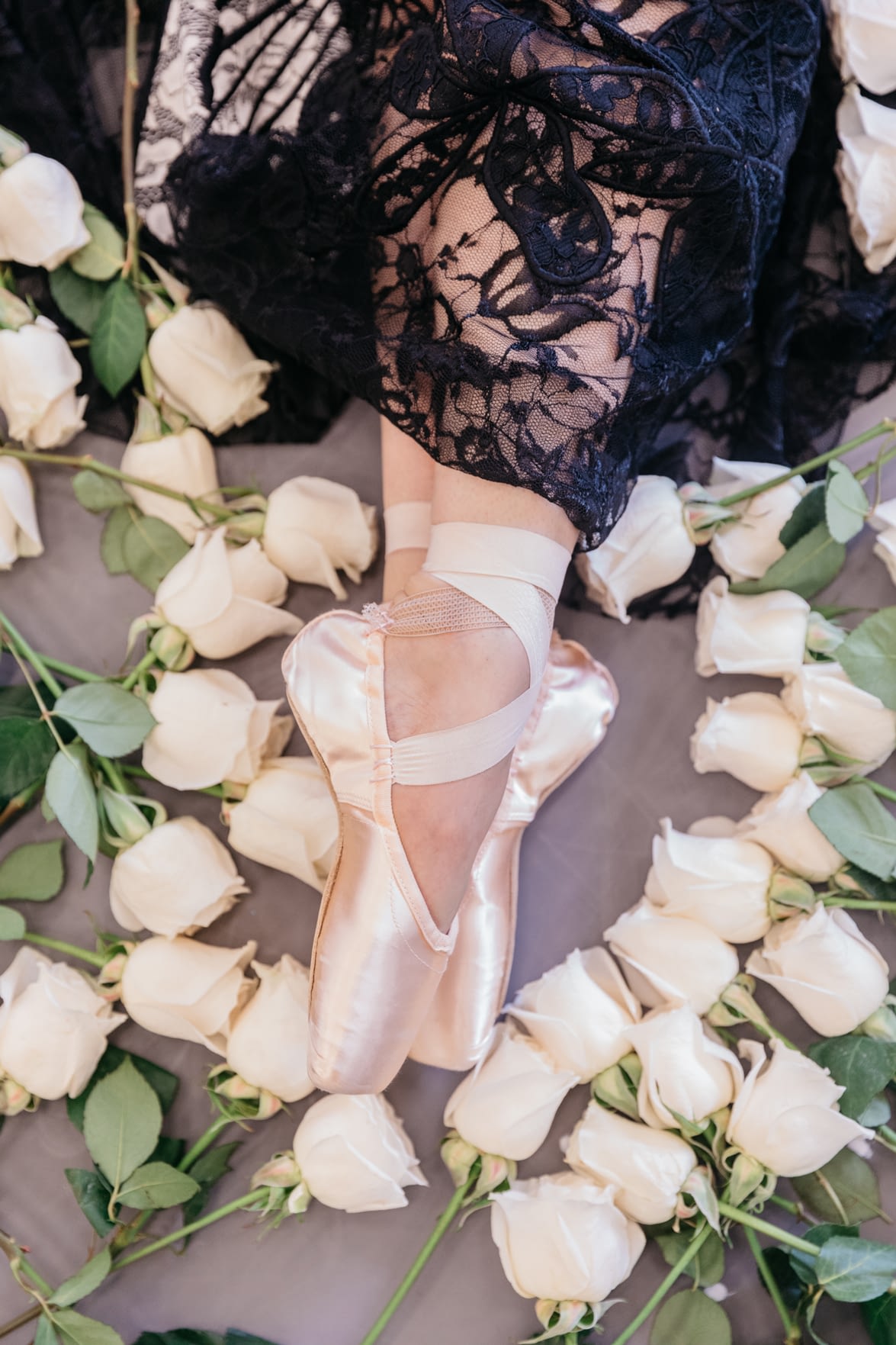 To be a great dancer, you must …
Work harder than you think you are capable of doing every day.
Tell us about a typical day for you -- how it starts, the hours of practice etc., and how you finish out the day?
I take a full company warmup class every morning from 10:30-11:30 then go to rehearsals from 11:30-2:30. I then get a 1 hour break for lunch before going back to more rehearsals from 3:30-5:30 or even 6. I can rehearse up to 6 or 7 different ballets in a day. After my rehearsals I have 2 hours to rest, grab a coffee and snack and do my makeup and hair and re warm up for the performance at 7:30 or 8! I do this 6 days a week, it consumes most of my life but I can't imagine doing anything else!
Who would you love to dance alongside with someday?
I wish I could have danced with Fred Astaire. Today I actually get to dance with all the people I admire. It sounds sappy but I feel so lucky to dance with the people I admire most every day!
Who are some of your dance idols/inspirations?
The dancers who inspired me most were Suzanne Farrell and Darci Kistler. I actually shared the stage with Darci for a little more than 5 years before she retired.
In another life, what would you be doing?
In another life I would be performing in some capacity. I can't imagine not being on stage!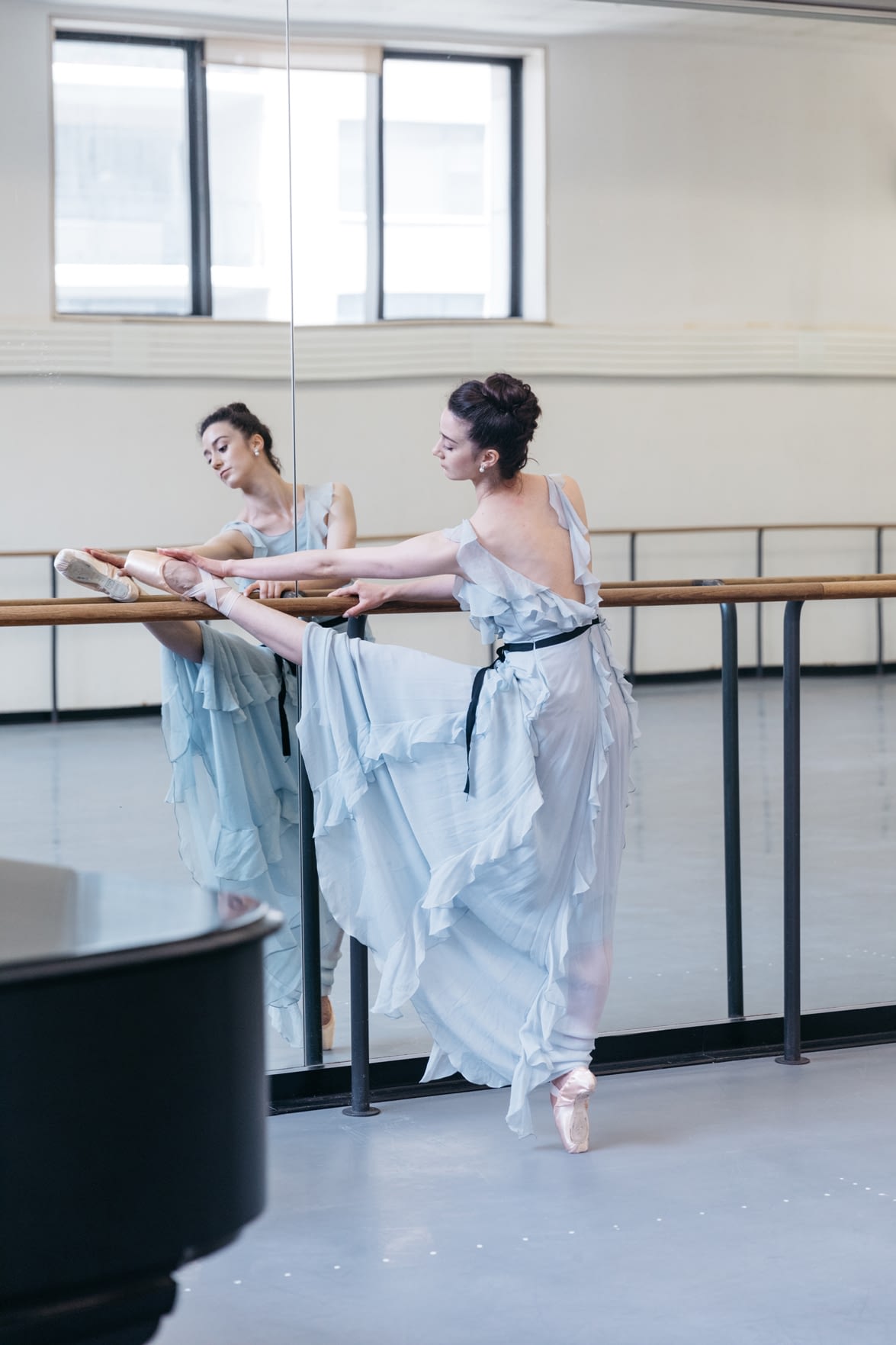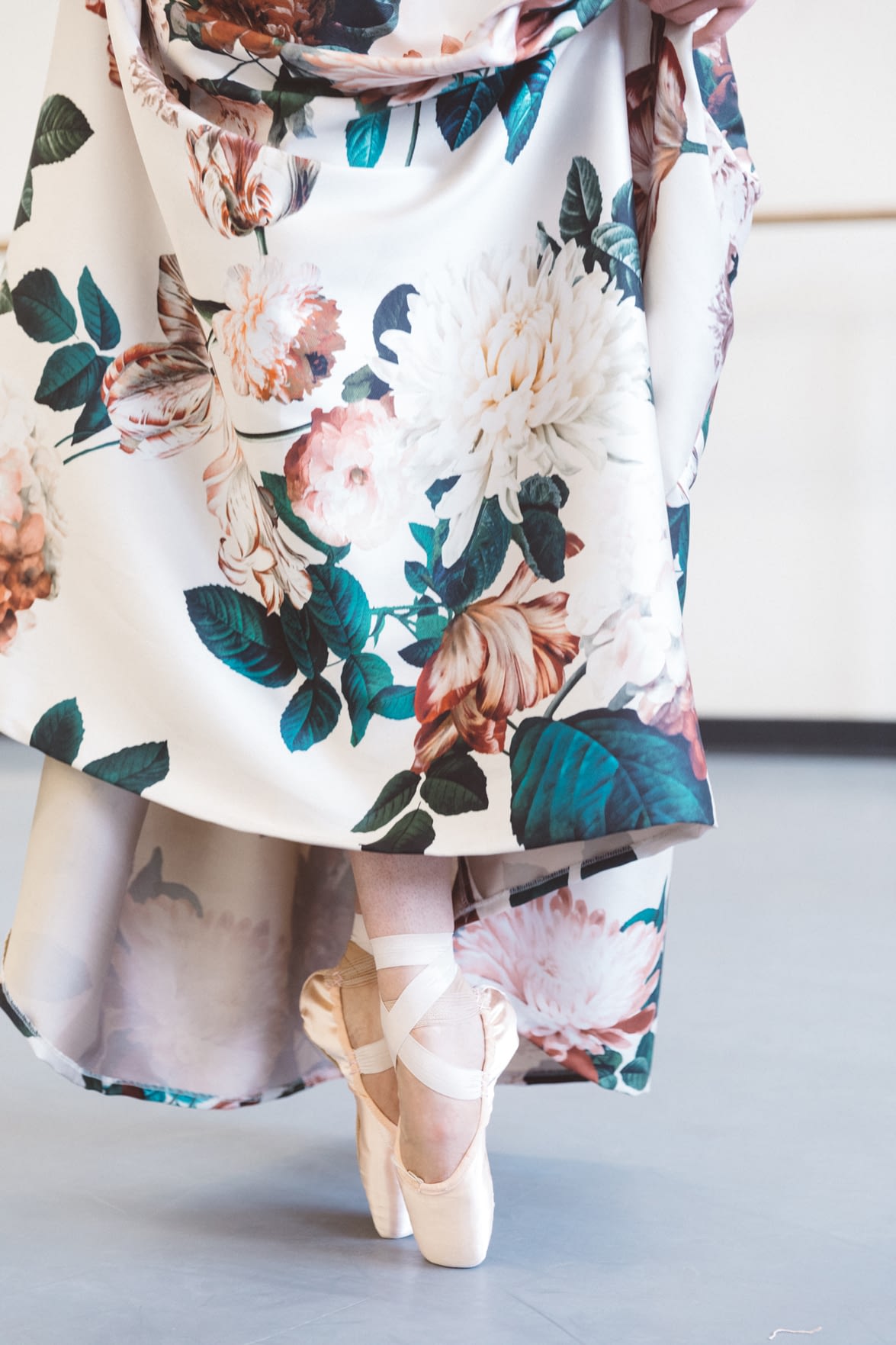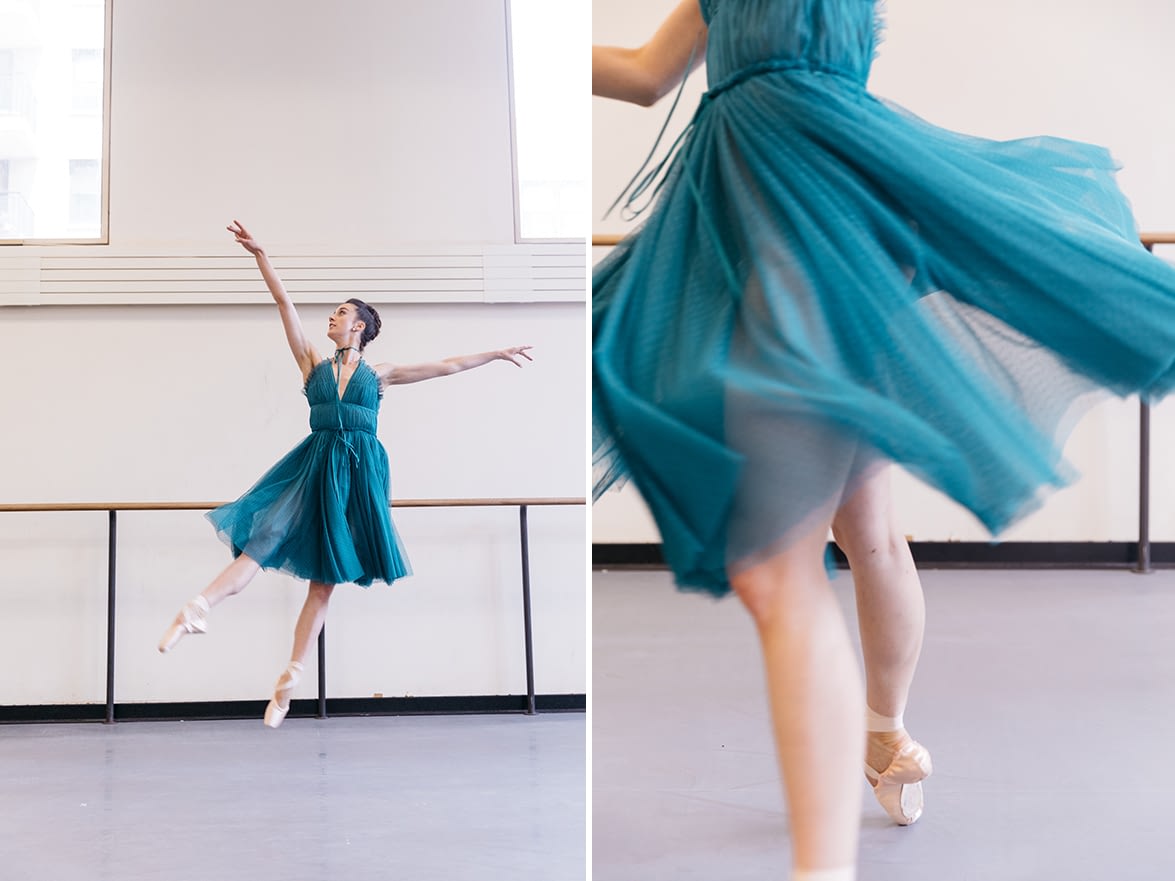 Finish these sentences...
The last song I listened to while commuting this morning… Harvest Moon by Neil Young one of my all time favorites But before performances it's always anything by Cher!
My biggest dance-related pet peeve … people who dance off the beat of the music
Nutcracker or Swan Lake? Both
I'd love the chance to work with … Unrealistically: George Balanchine and Realistically: Justin Peck and Lauren Lovette again! They are both incredible humans and choreographers with so much to say and give!
I'm happiest when … I'm onstage alone
The most surreal place I've danced … The Opera Garnier in Paris.
Right now, if you emptied the contents of my bag, you'd find … My phone, at least 3 lipsticks, keys, credit cards, Id's, metro card, sunglasses, glasses, mints, oil blotting sheets, floss, perfume, hairpins, a pen, gum, headphones, phone charger, needle and thread, the latest copy of The New Yorker. I'm now starting to realize why my bag is so heavy!
These days, you'll usually find me wearing … A silk button by Equipment and black or blue jeans, ankle boots and my favorite authentic vintage cowboy jacket from Arizona given to me by my amazing aunt. It has the perfect fringe and beading, you've never seen anything like it in the city!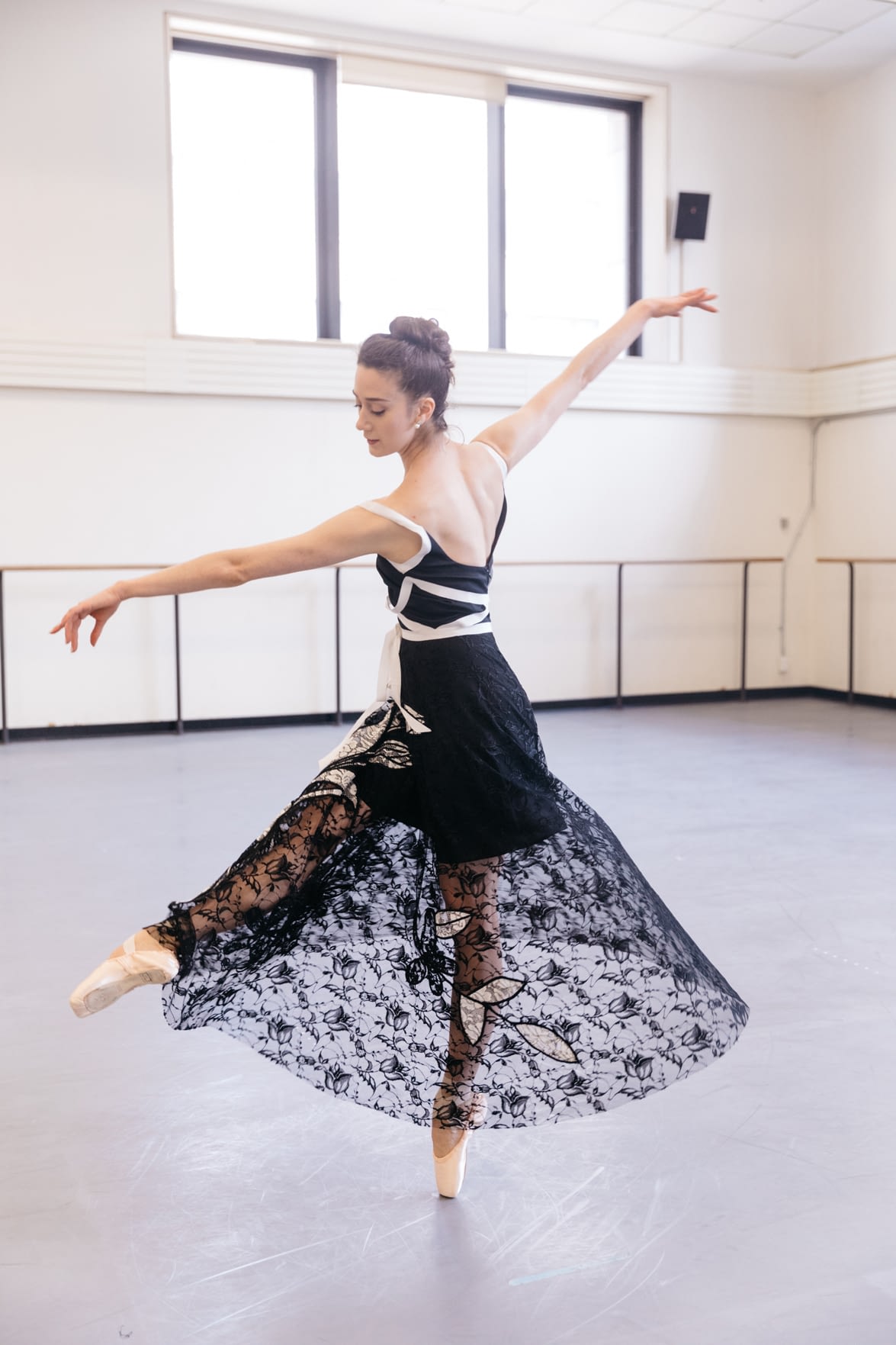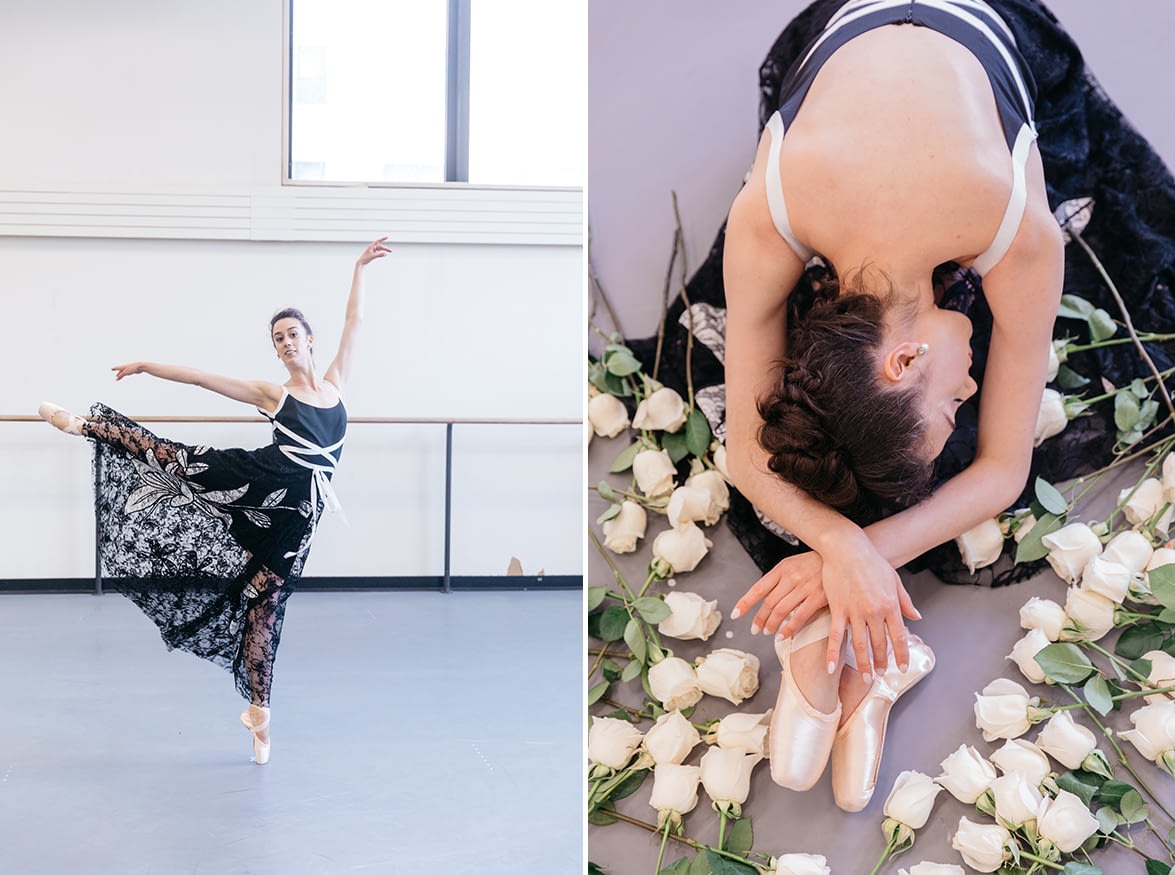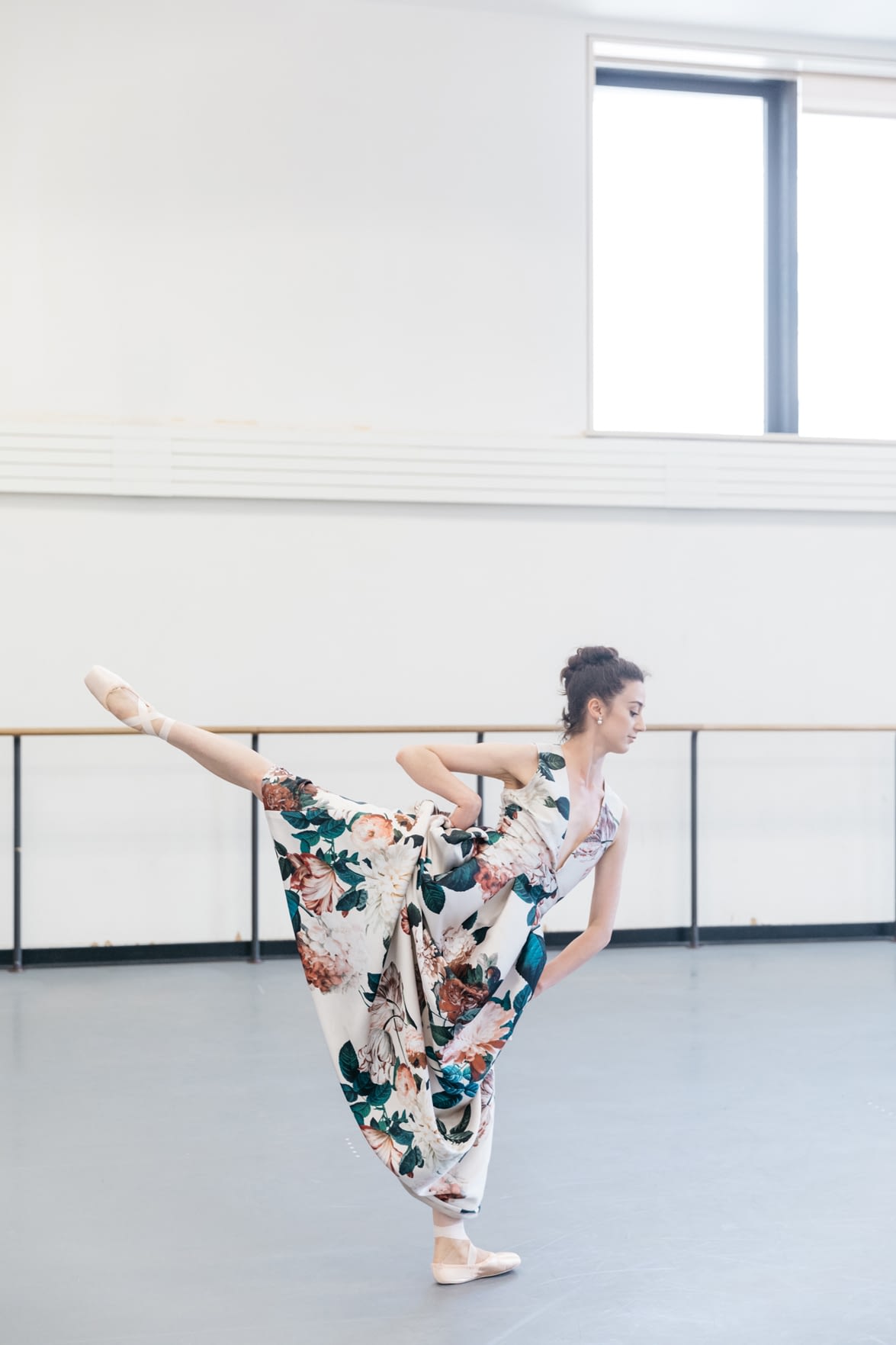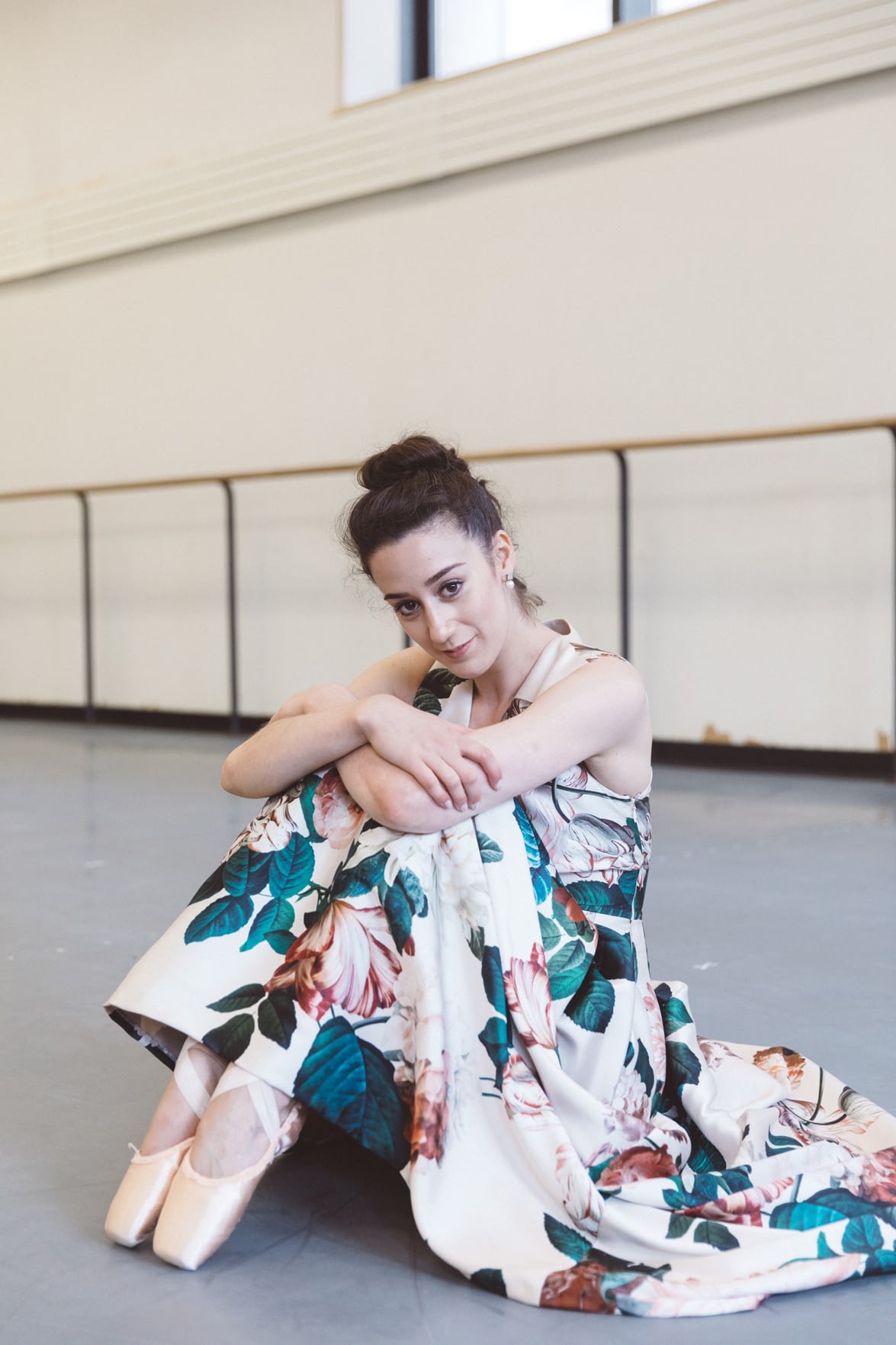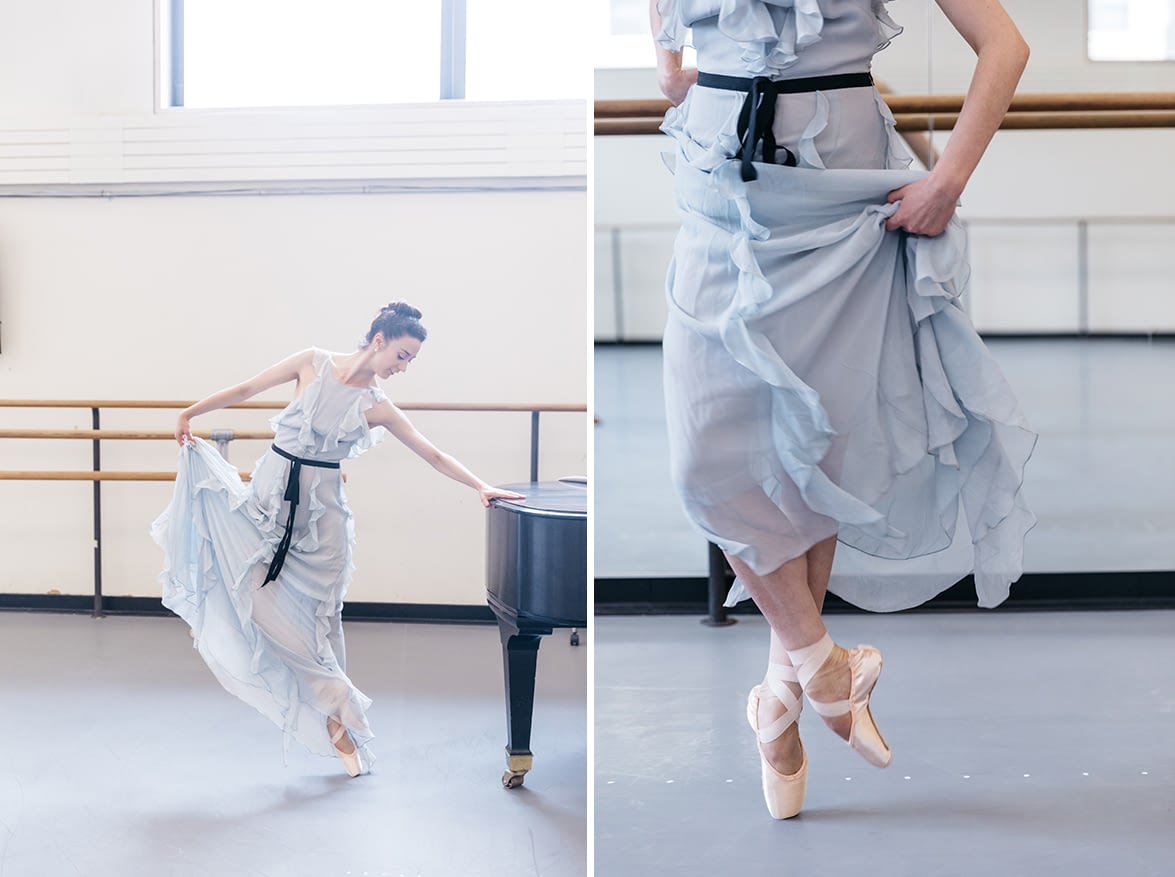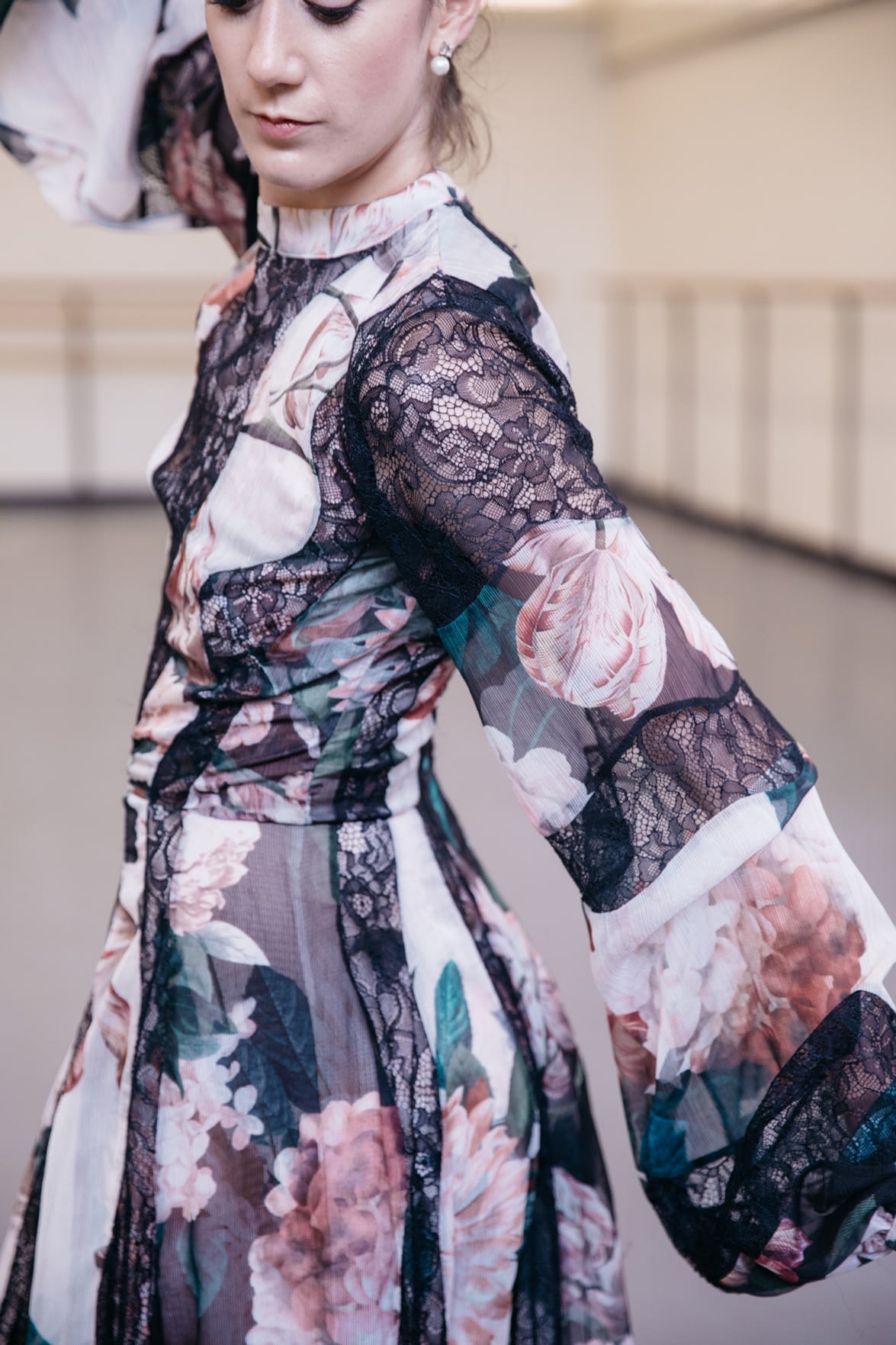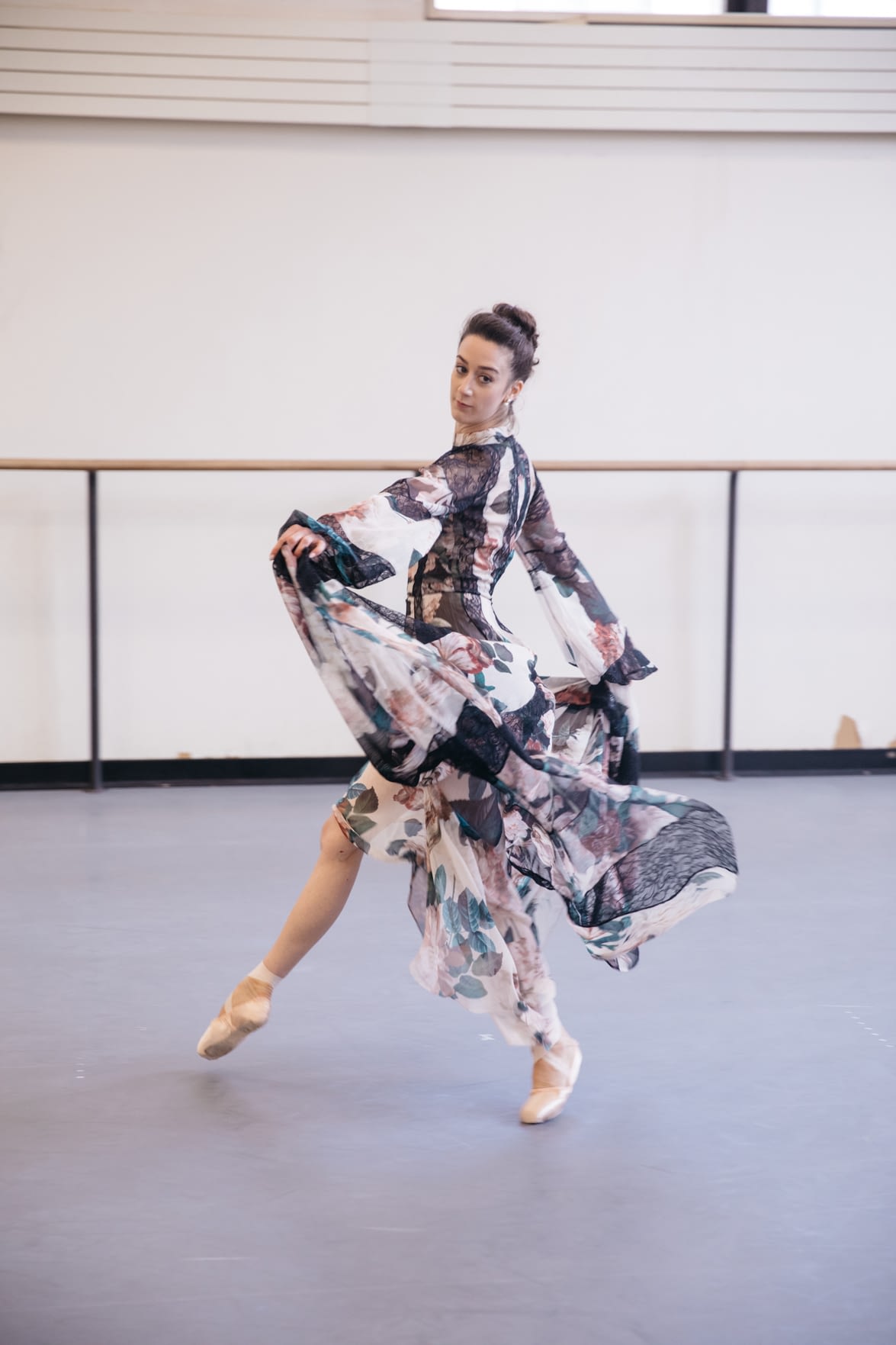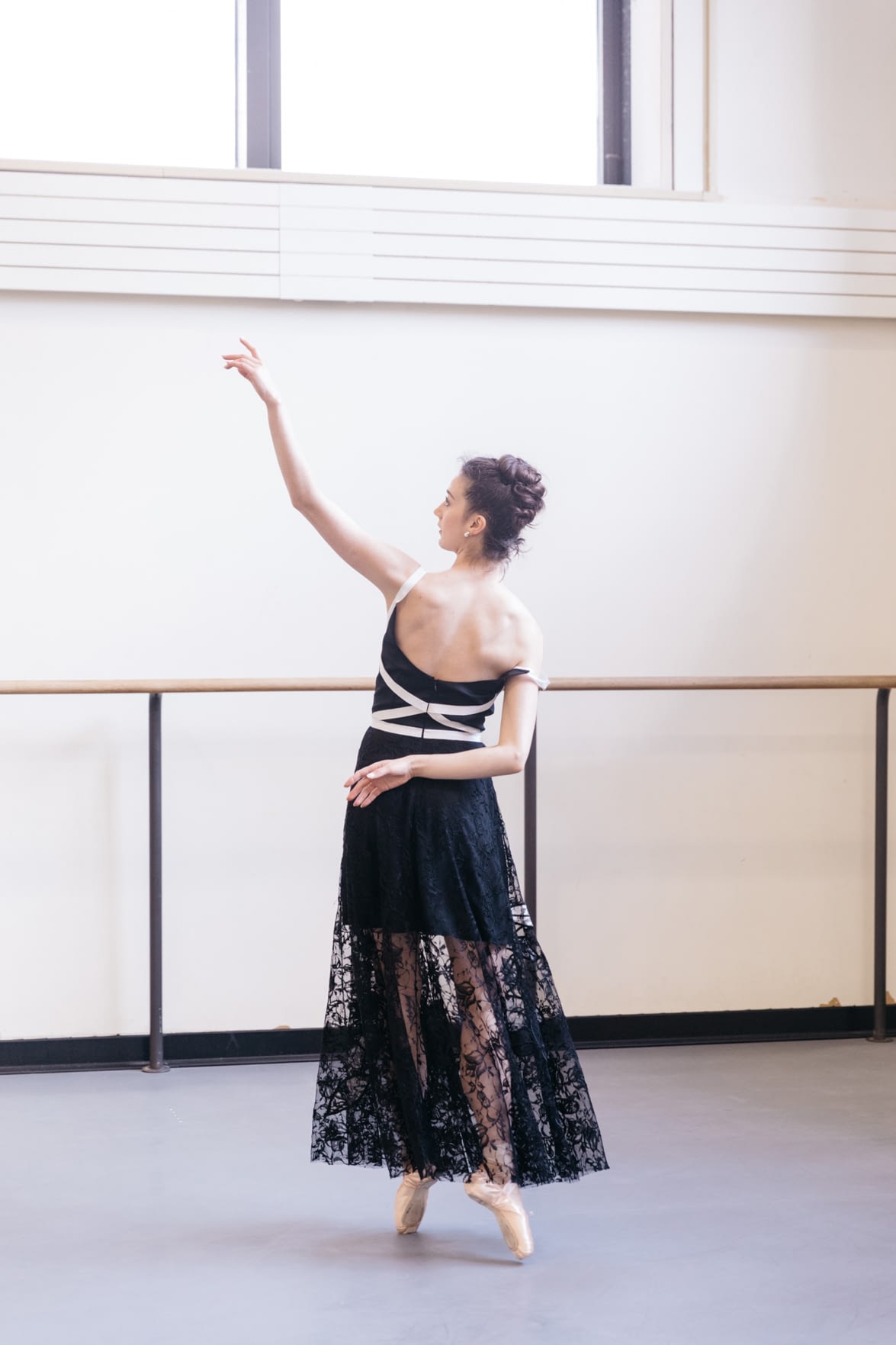 What is it about your job that you think people would be surprised to learn?
I think people would be surprised if they saw the way we walk when we get out of bed in the morning. Some days I can barely put weight on my feet and my back won't straighten but somehow I'm flying six feet in the air and moving at the speed of light up on my toes by the performance that night! Another really shocking fact that is specific to NYCB is that we do so many ballets every season that most ballets only get 3 rehearsals before they are performed.
Where do you see yourself this time tomorrow? 5 years from now? How about 21 years from now?
This time tomorrow, I will be in rehearsal! In 5 years, I see myself still in rehearsal but maybe for a bigger role. In 21 years, I see myself still performing but maybe as an actress. The stage is my happy place and I don't see myself leaving it any time soon!