10
minute read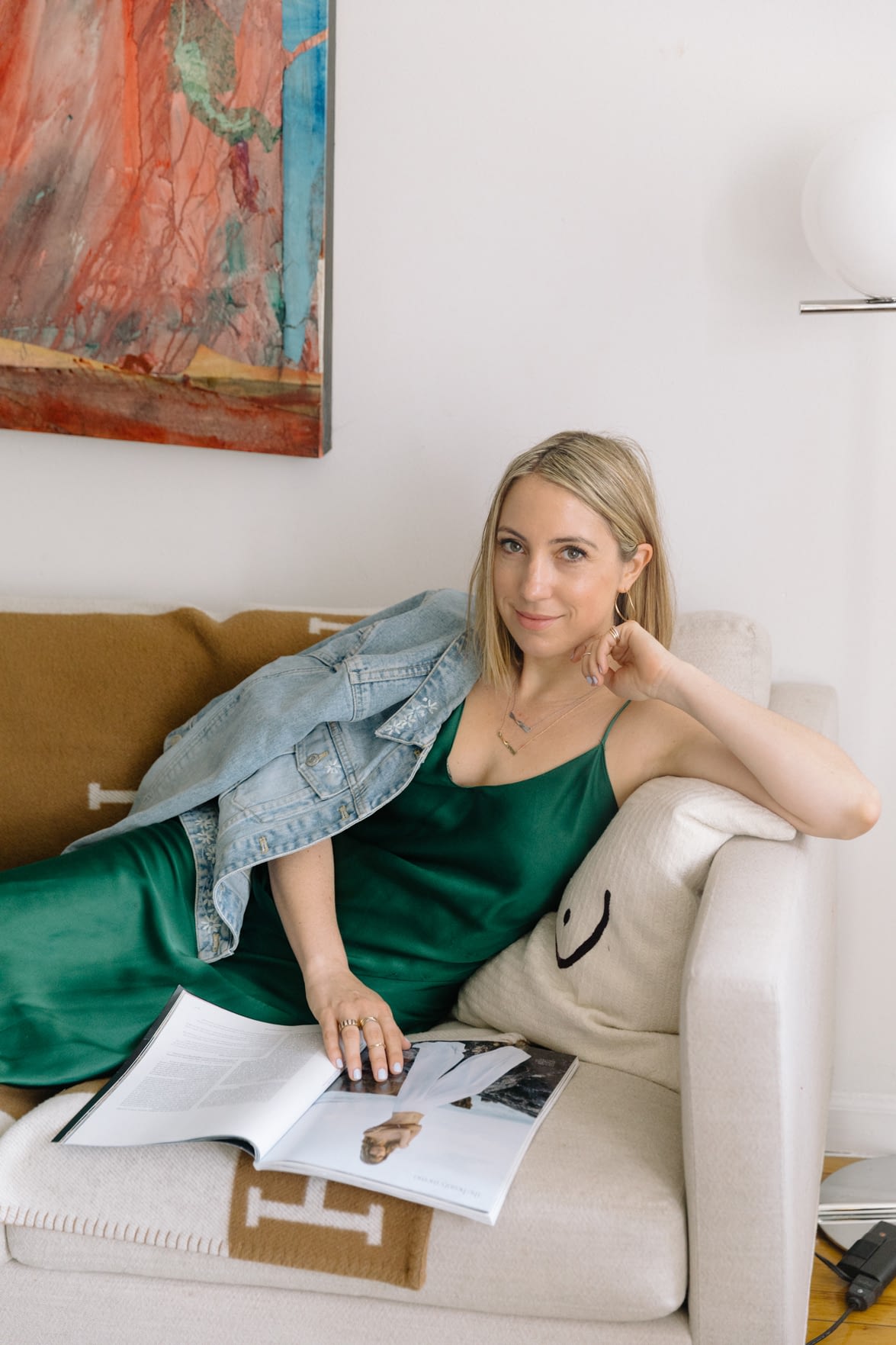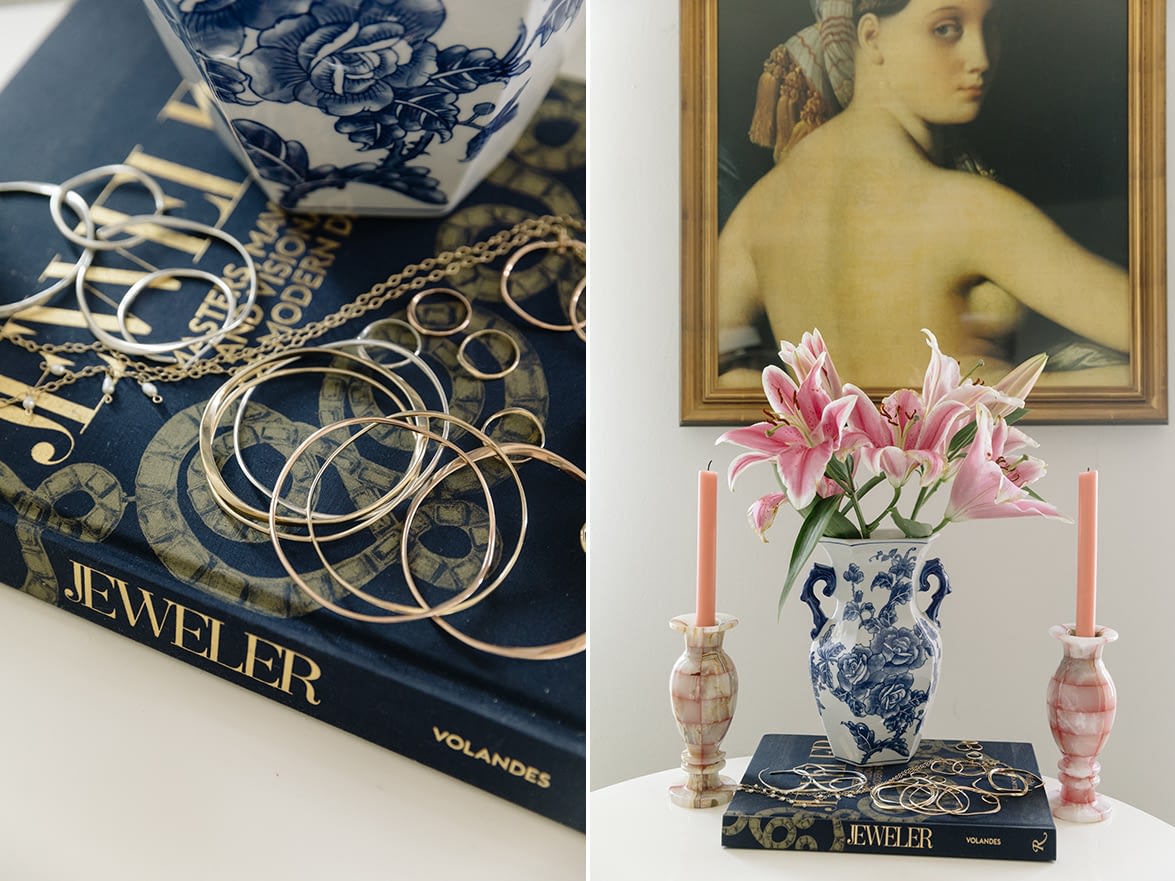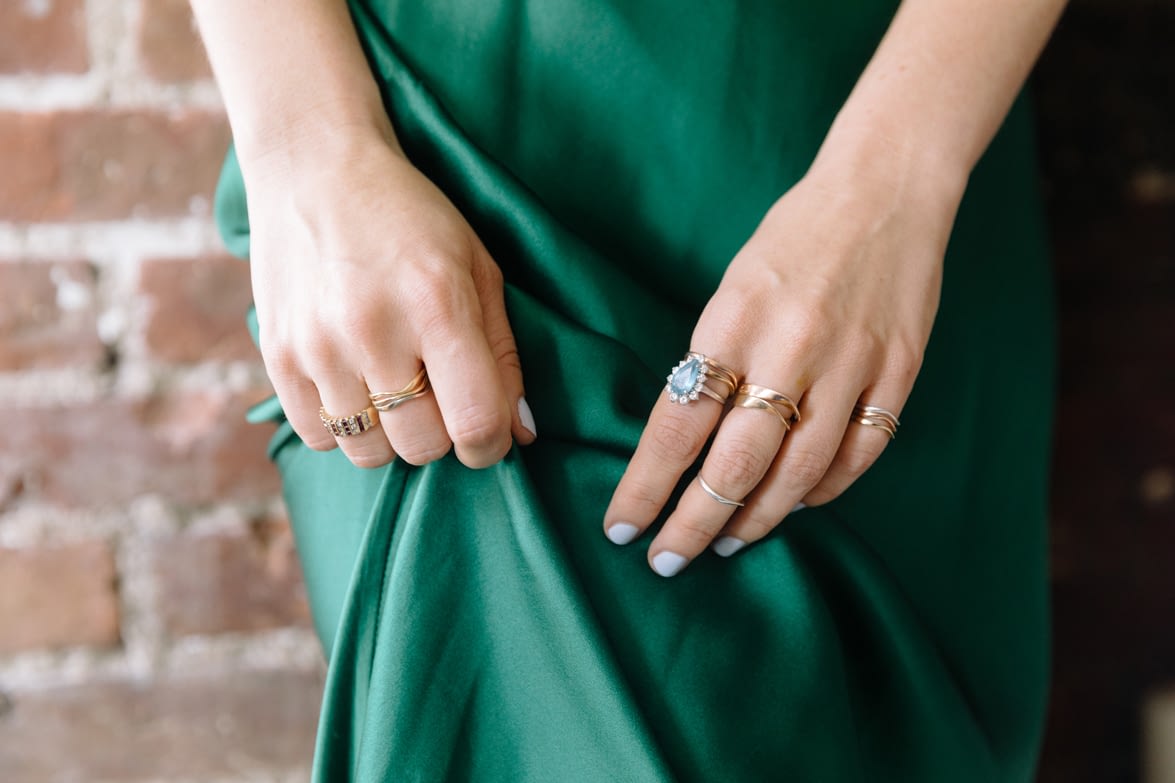 If you've been a reader of This Time Tomorrow for a while now, you've undoubtedly seen my good friend Heather pop up numerous times. She's been a lot of things in my life the past handful of years since meeting her back in San Francisco -- fellow Googler, travel companion, confidant, therapist, business partner (we once started a styling service for tech folks!), fellow wine aficionado, but mainly, my best friend. So you can imagine my pride when she launched her long awaited fine jewelry line, Show Road earlier this year, after years of dreaming and talking about it.
Like me just a few years ago, she's balancing two full-time gigs these days, working on brand development at Google during the day and Show Road at night -- with very little downtime in between, making her a poster child for the ultimate woman crush: an unstoppable force to be reckoned with. Keep reading to hear more about her mother (her muse for many of her pieces), how a chance encounter opened several doors in the fine jewelry space and what items she'd like to steal, right now.
We've been friends for hmmm...for forever now. And I think for the entire duration of our friendship, jewelry has always been one of your trademarks. Can you tell me how that love originated and how it's developed over the years?
I love all jewelry -- whether it's laval jewelry, gold jewelry, statement pieces, or minimalistic jewelry! I inherited my love of jewelry from my mother. Getting dressed was an art form and jewelry was her favorite part. I spied on her while she got ready so I saw her study it, curate it, and style it every single day. I understood at a very young age that a woman's jewelry is sacred. Every time I was rewarded as a child, it was with a piece of jewelry. I have this enviable collection of studs that are really fashionable now, but were actually little treats from her when I was a toddler. When I was a teenager, we went to Beverly Hills every week so she could get her rings cleaned at Tiffany's and I browsed the cases, memorizing the detail of every piece. I've had jewelry design ideas for my entire life and would point at pieces and tell her how I would change them.
It wasn't until she died when I was 20 that I began to actually make jewelry. It was my way to still connect with her. I started making pieces by hand using gold filled wire and semi-precious stones that, to my surprise, would sell out at local boutiques. As I got older, I longed to bring my designs to life through a fine jewelry line. I wanted to make jewelry I knew could last forever because my mother's jewelry collection is so special to me. Fast forward to May this year, Show Road launched and the designs that have lingered in my mind for years are finally real.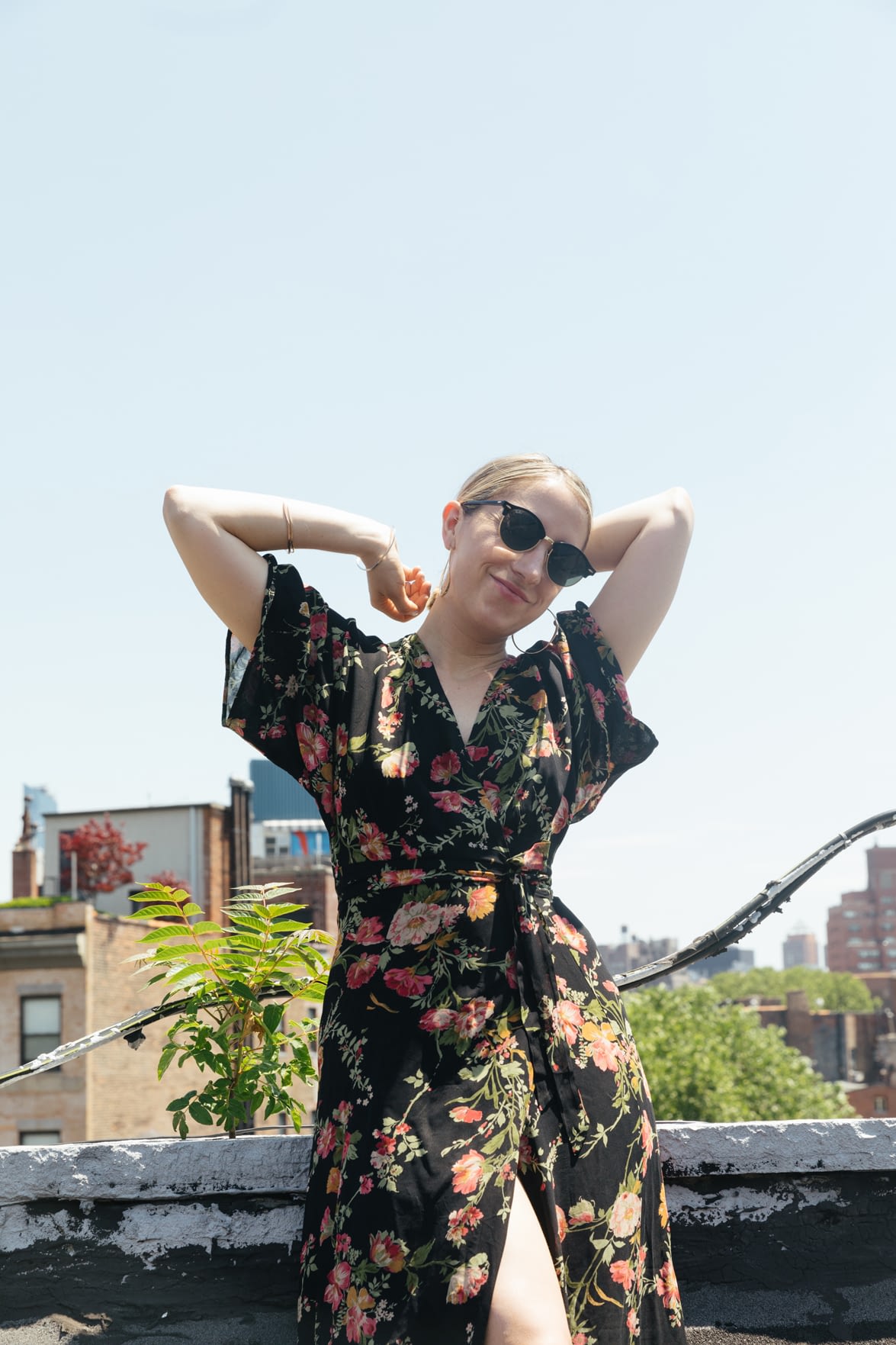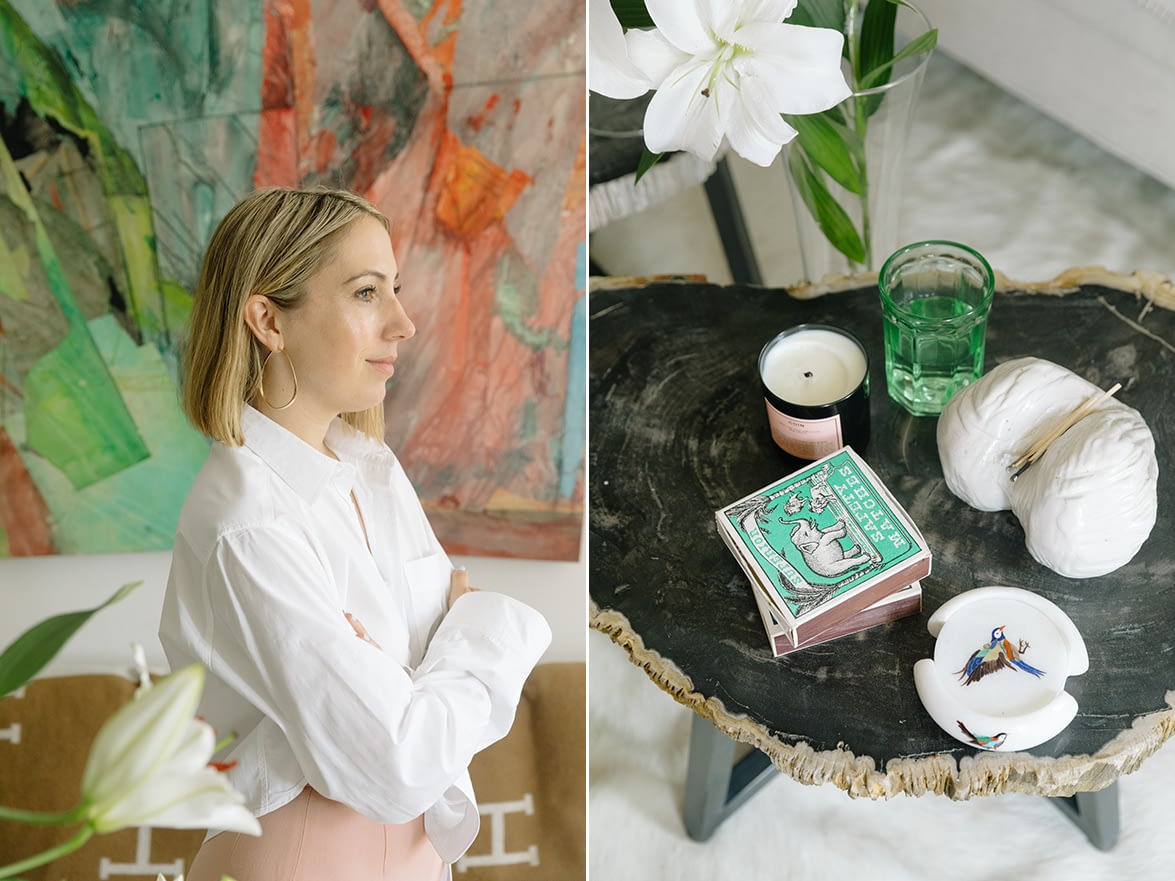 We love the connection this brings with your mom. Tell us about her. What was she like? What piece from Show Road would she be wearing non-stop?
She was the kind of woman who had a gravitational pull. You know those editorials of women dressed in over the top designer outfits doing basic things like getting gas and groceries? That was my mother in real life. She did not care what other people thought of her. She was a real estate broker, an interior designer, an illustrator, a certified gemologist, a SAG accredited actress (fun fact: she was an extra in Romy & Michelle's High School Reunion), and was even about to complete her degree in psychology from UCLA. She was complex, an unexpected combination of creativity, depth, with a big, often inappropriate sense of humor. She was fiery and emotional. I chose the name Show Road for the line because "let's get this show on the road" were her dying words. It was the only possible conclusion for a woman who spent her entire life saying and doing exactly what she wanted. Show Road is the story of a woman who designs her own life as she did, and as I do now.
I inherited quite a few pairs of hoops from her so I think her favorite would be the Grand Hoops. They're bold with an air of elegance, like her.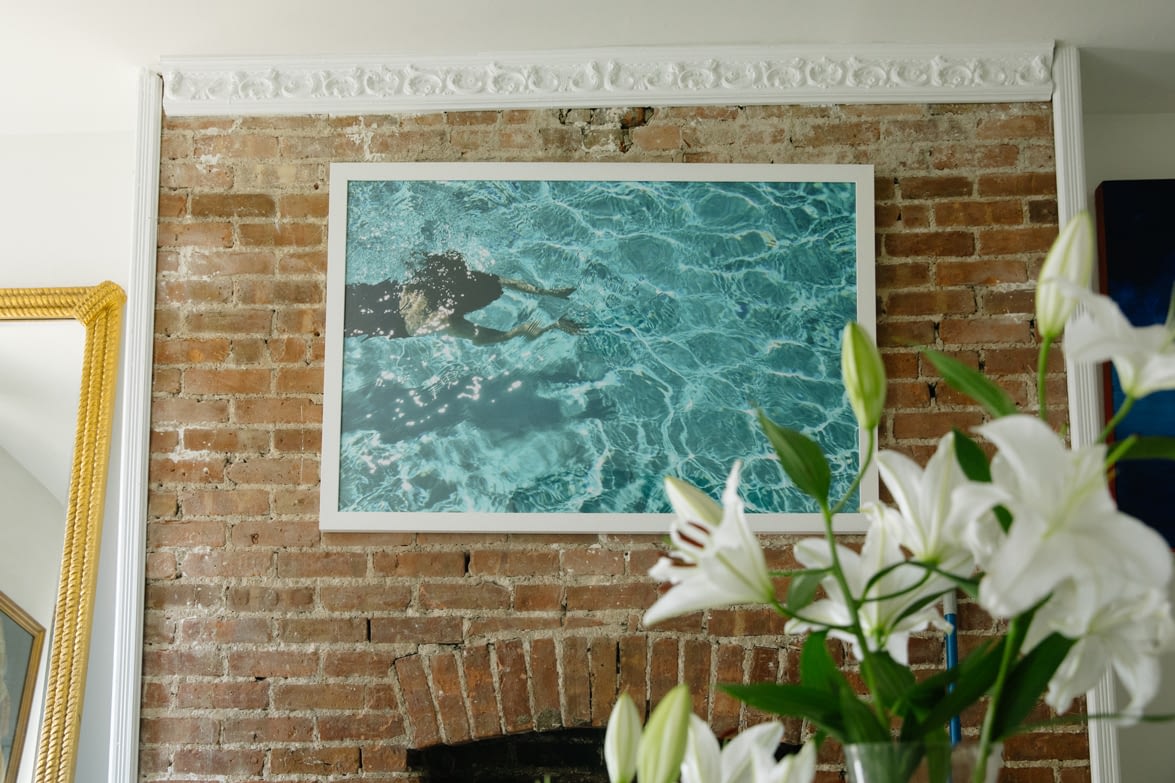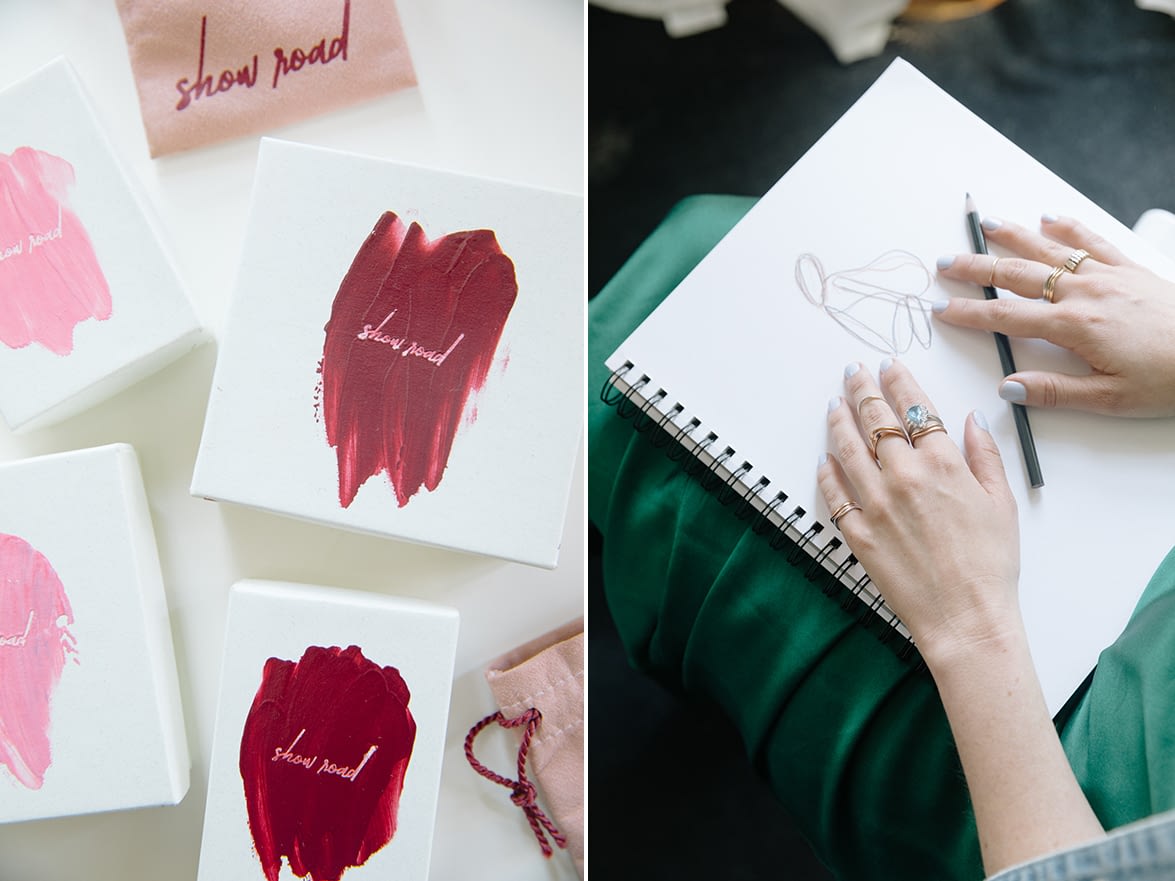 What's the road (pun intended) been like leading up to Show Road? What were you up to before this?
It's been a winding one (pun also intended). I work full time at Google as a Brand Strategist, so I I have people who manage Show Road during the day while I work on it mornings/nights/weekends. It took me about 7 years to get to this point having no prior experience or connections in the fine jewelry industry. At that time, I had started a blog (RIP Heather in a Candy Shop) originally intended to document the launch of my fashion jewelry line on Etsy while also working full time. I eventually pivoted my blog to overall fashion and lifestyle because after a few years, my jewelry ideas were really in the fine jewelry category and not something I could create with my own hands anymore.
I started looking into school for metalsmithing so I could create my ideas when I came across an article in Daily Candy on Jessica Winzelberg. She had recently left her corporate job for metalsmithing school to pursue her dream of creating a fine jewelry line. I emailed Jessica to see if she would meet with me to share her experience and answer a few interview questions for my blog. She met with me for over an hour and you can actually see the 2010 interview here. I haven't thought about this in 7 years, but having to answer this question right now, looking back at what I wrote, I get teary eyed because I'm reminded how long it has truly taken me to get here. "I don't know any jewelry designers so I have no one to give me advice or talk to about it" I wrote. Isn't that a little heartbreaking? 2010-2016 me was trying really hard to figure this out.
Alas, based on my conversation with Jessica, I decided that going to school wasn't my path and instead I needed to look for experienced jewelers to manufacture my pieces. I tried to find manufacturing in San Francisco, but it's not really a hub for it. Most people were unhelpful at best. I did eventually find somewhere willing to make it, but they also made things like doorknobs, so it just wasn't the level of expertise I envisioned. I met with someone with connections to manufacturing in China, but I wanted to stay close to production and ensure good working conditions. I found manufacturing in LA as they have a great jewelry district, but it was too difficult to manage production from San Francisco with my full time job. The jewelry industry is quite old school and business is largely done in person so good luck getting responses via email.
When I moved to New York two years ago, I was with you, Krystal, walking down the street in the West Village when you ran into an old co-worker so while you caught up, I started chatting with his wife. She happened to be jewlery designer Jillian Abboud. Even though it was a chance encounter that lasted maybe 15 minutes, she offered to meet with me and teach me the ropes of New York's fine jewelry district. Soon, I had my production process established. Jillian connected me to a female CAD designer who brought my ideas to life using the latest technology, then I reached out to a female San Francisco acquaintance who had done graphic design for companies like Bare Minerals and One Kings Lane to design my logo and website, and I had tons of support from you and the rest of my girlfriends to get me through this process. I felt like I had assembled this badass female army who was going to help me make this happen. One year after meeting Jillian, almost to the day, I introduced Show Road to the world, finally. I just needed one person to really help me and now I work with the same people who make the fine jewelry for designers you see in Neiman Marcus and Bergdorf Goodman.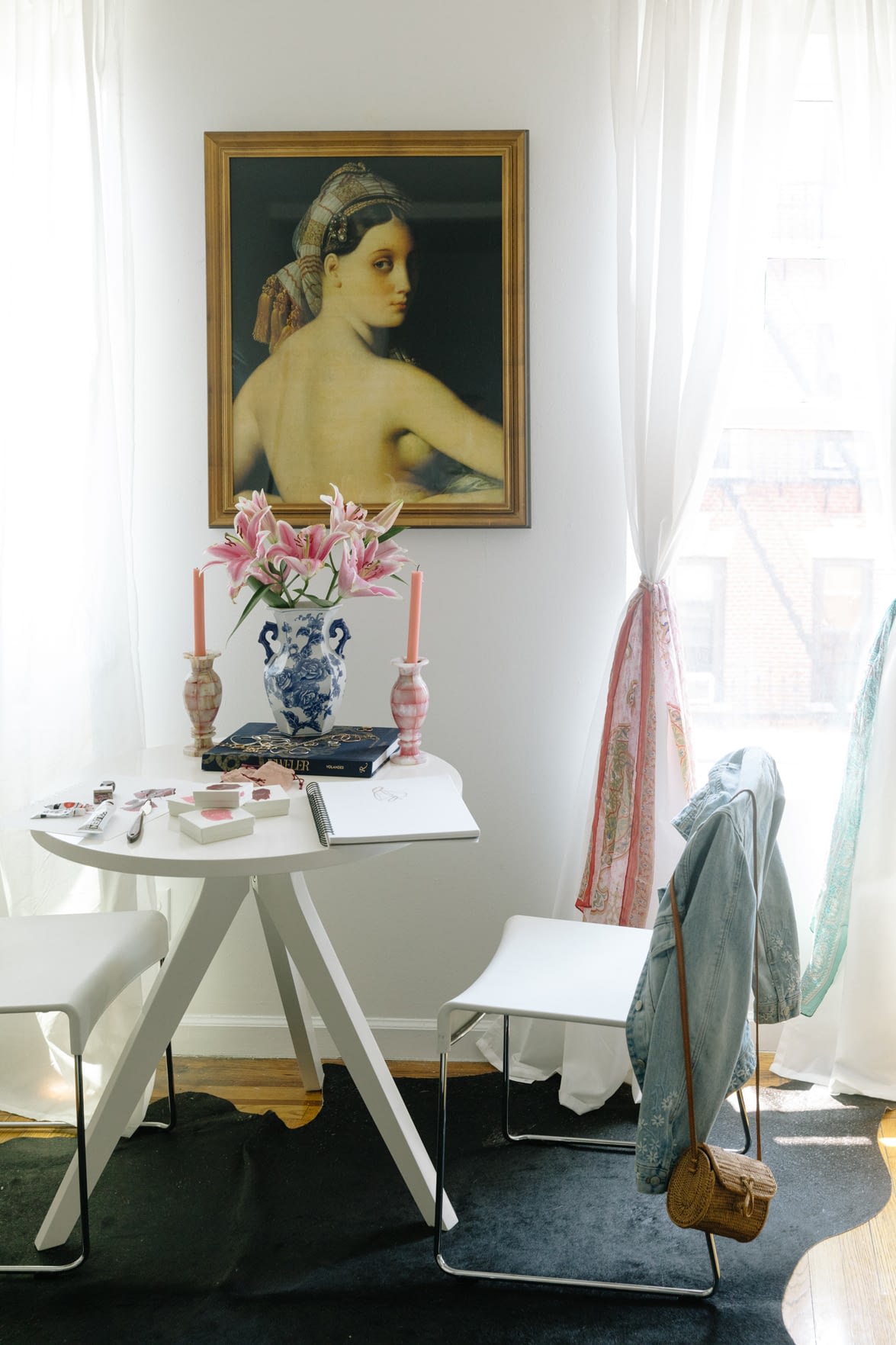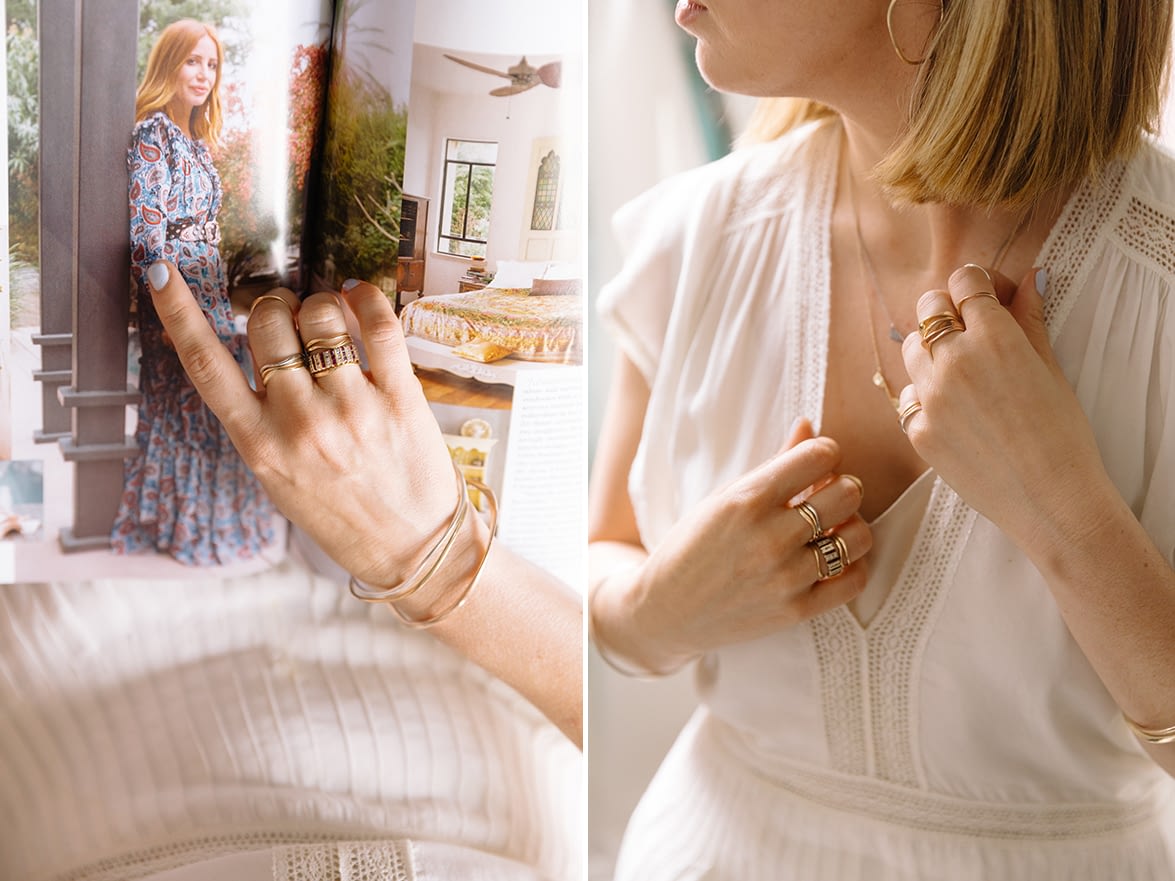 Balancing two careers is something we know about! What's been the biggest challenge in entering the fine jewelry space, especially while working another full time job?

The biggest challenge is managing the mundane realities of running a business. After a long, intense day at my corporate job, nothing takes the edge off like figuring out how to calculate and pay the correct state sales tax for Show Road. When you're the sole owner of a new business you really need to be involved in all of the details. It's not just about designing, which is my favorite part incidentally.
Tell us about the Show Road woman. What's on her mind right now? What's she wearing? What is she reading? And where is she headed on a Saturday night? (Sorry, we just really want to know!)
Well, it's the beginning of the fall season so she definitely has fashion on the brain though she does not fall victim to fleeting trends. Her style on the street and at home are an important means of self expression. She wouldn't mind adding a pair of Anine Bing boots, a Jacquemus blouse, dresses from Attico & Realisation Par, a Ganni coat, or a striped pair of La Ligne pants to her arsenal. You know, for example.
She reads books that expand her thinking. She might be reading "The Subtle Art of Not Giving A Fuck." She reads the news, voices her opinions, and supports causes that are important to her.
Every Saturday night would be different because she likes to keep it interesting, but perhaps jazz or the theater followed by dinner at one of the restaurants on her "list to try." It would include red wine and dessert. She worked out earlier that day after all. She's planning her next trip. Luckily, I know a lot of Show Road women as they comprise my interesting, intellectual, and fun friend group.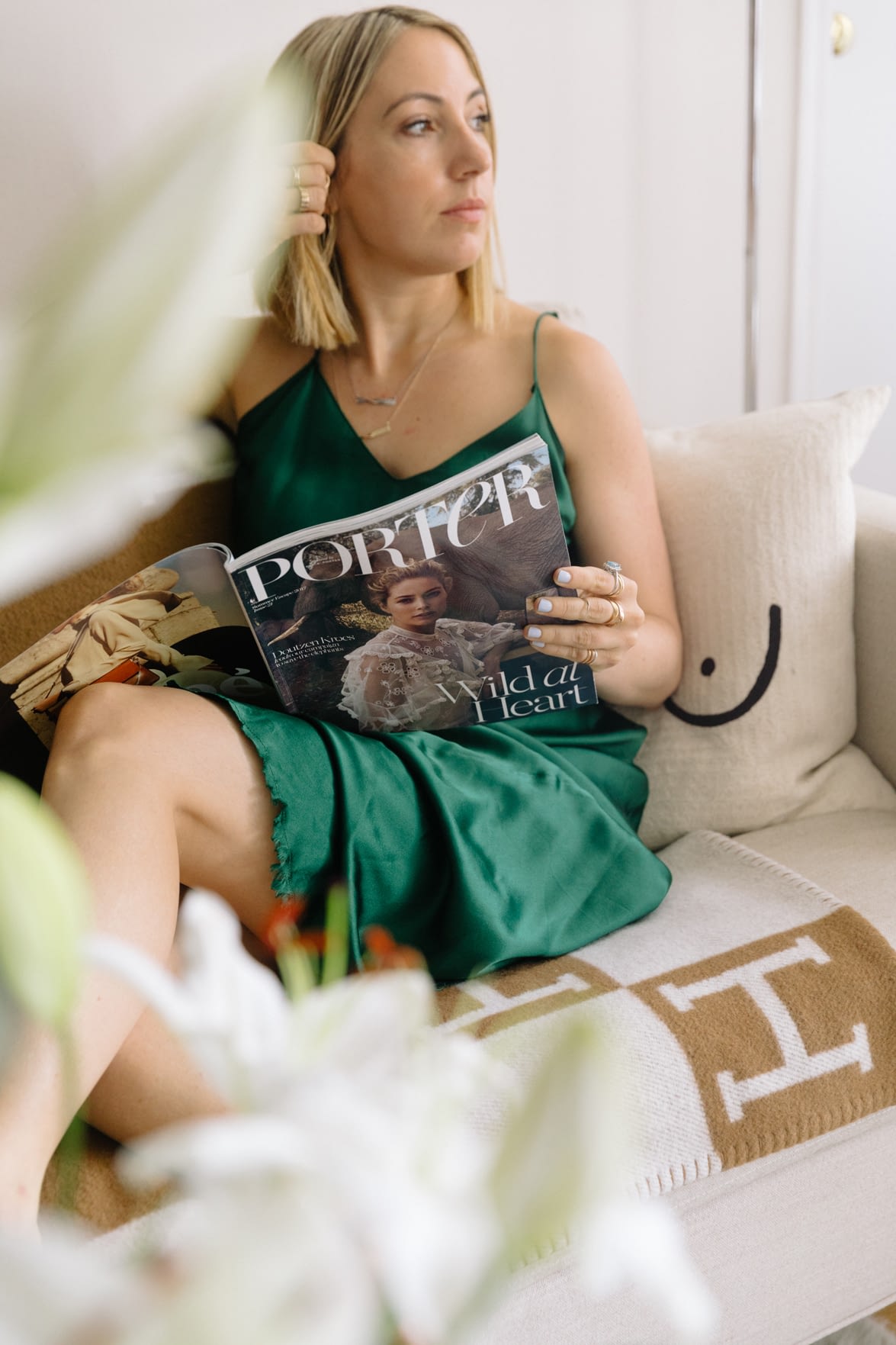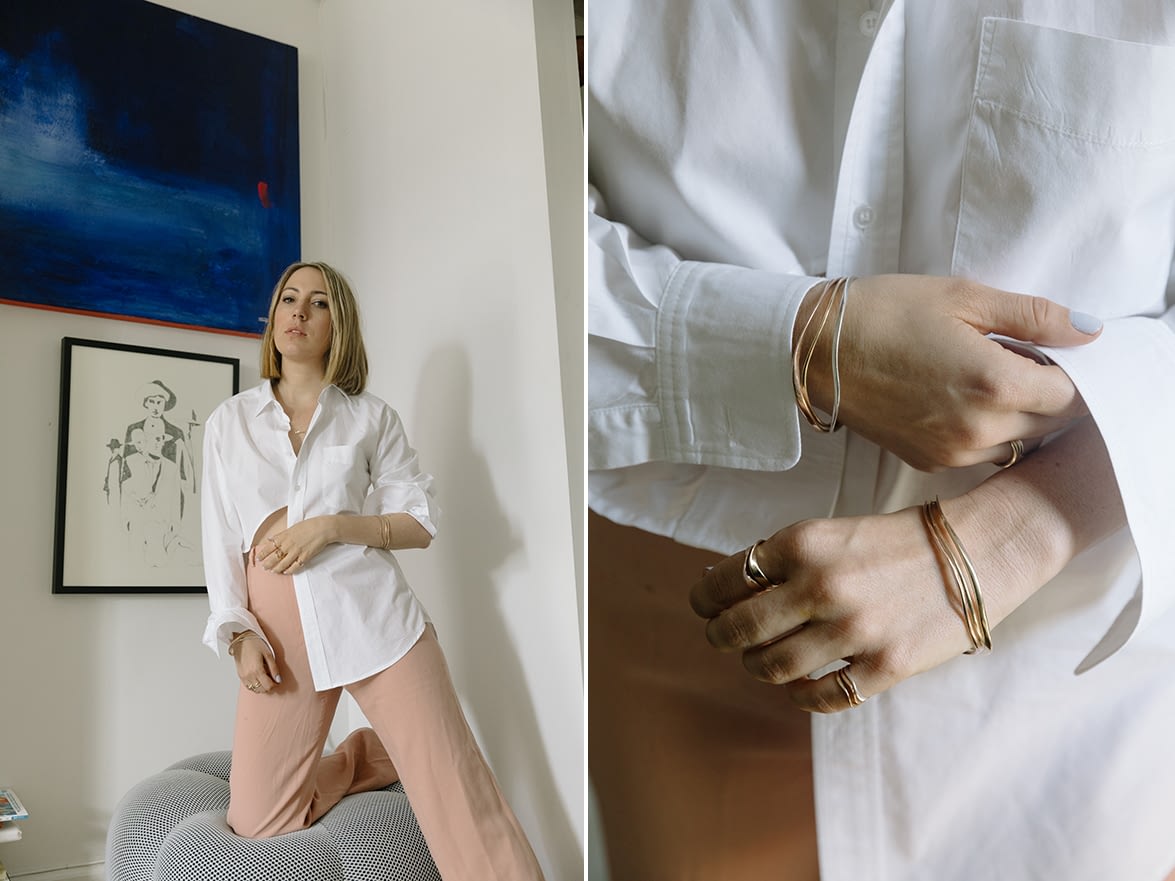 As you know, we're obsessed with your Grand Hoop earrings (they rarely leave our lobes!) -- what was the catalyst/inspiration for the move collection?
I wanted to create a collection that captured a woman's sense of movement through life. My mother was always evolving. There's something curious about feminine energy that keeps us moving forward. After I completed the samples for the Move collection, in a serendipitous turn of events, I found myself on a date with a concert pianist, who told me that my designs were technically a Mobius strip. It's a mathematical curiosity containing a half twist that creates one continuous plane vs a normal ring, which would have two planes. Bach's arguably most genius piece of work, Crab Canon, is written as a Mobius strip, it's the same string of music played forwards and then backwards- that's why my date recognized the shape. It's often associated with infinity, which was amazing to learn since my intent was to capture continuous forward movement. In that way, the collection is really about where dream meets reality.
What's your personal philosophy when it comes to jewelry?
Invest in quality pieces by designers you believe in.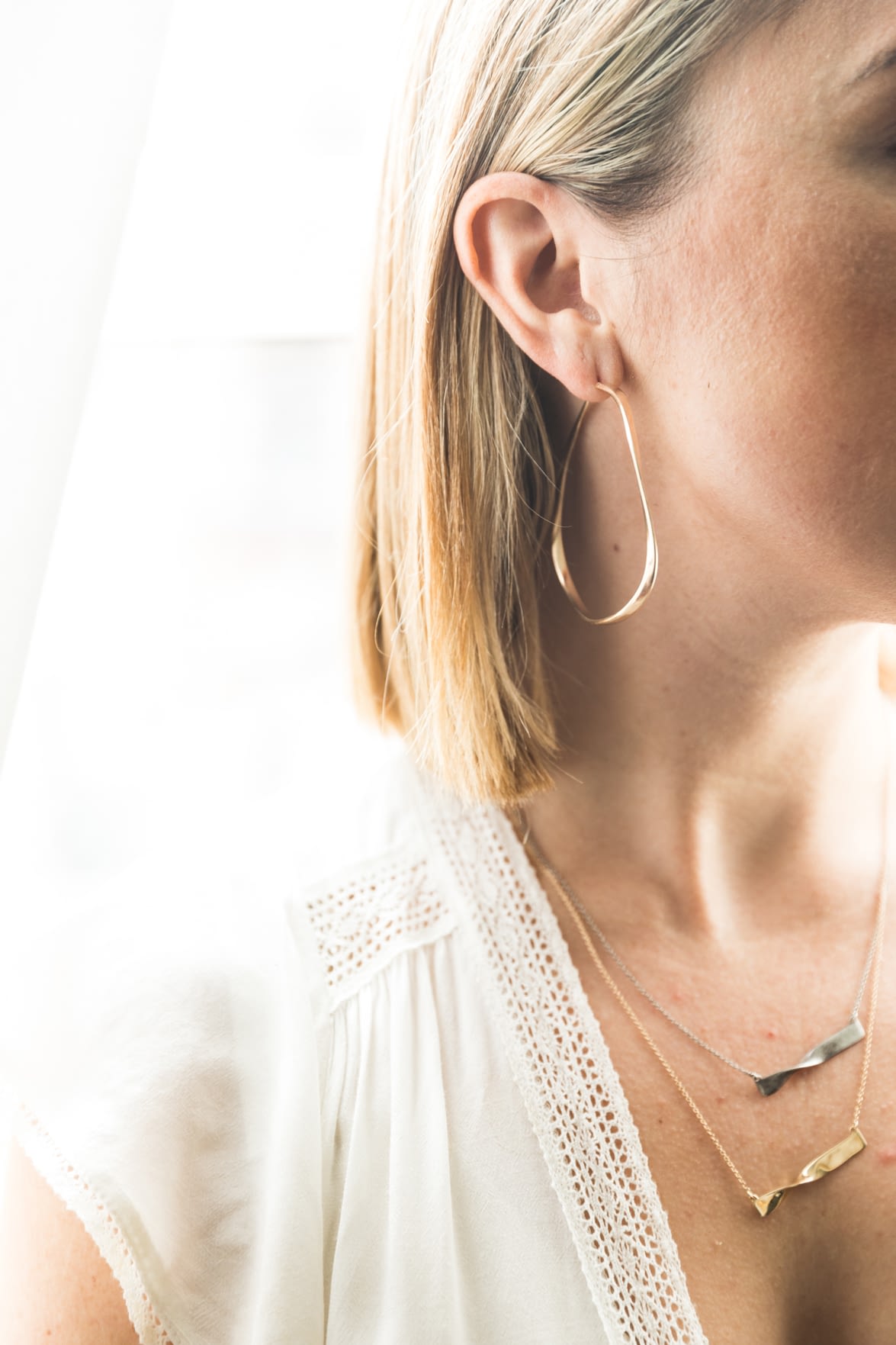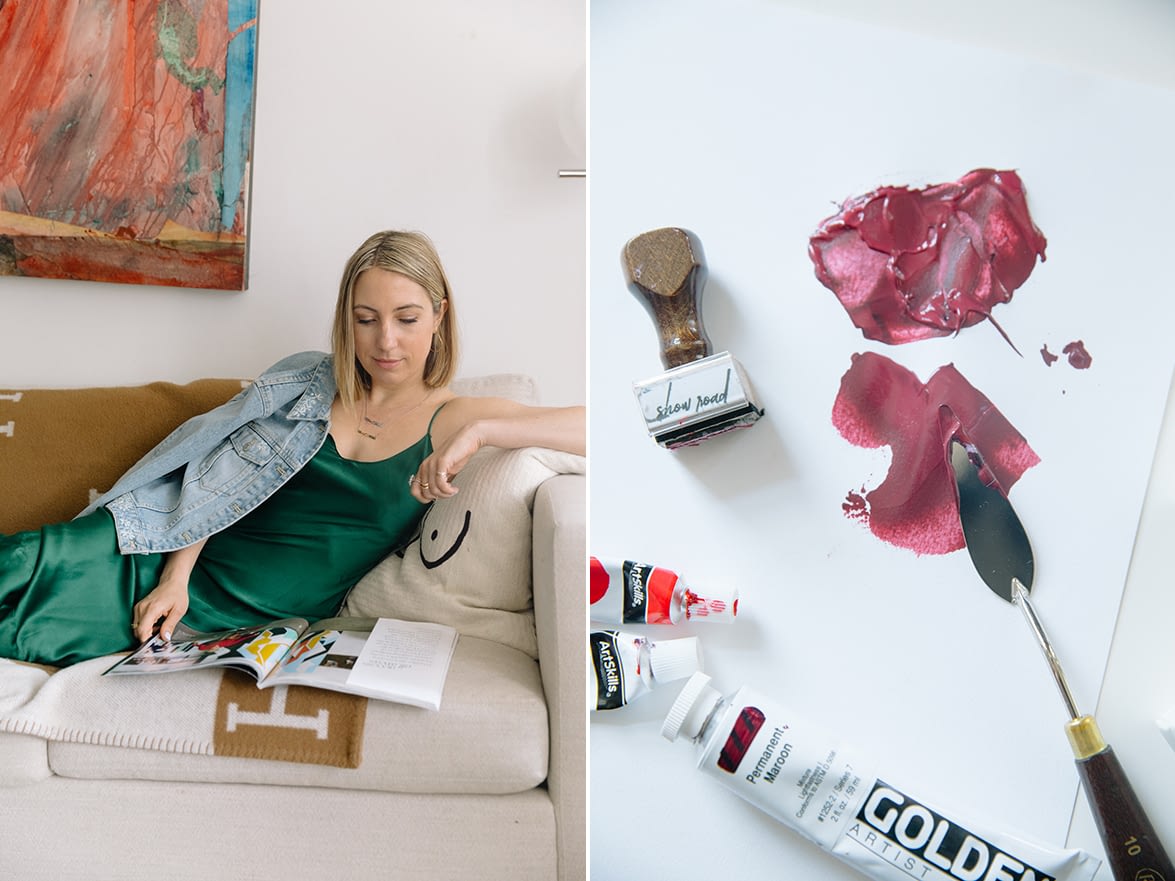 Lightning round!
New York or Paris?
Well, this is just a mean question! You know I love French men and French fashion...and that I'm at least 20% French according to 23 and me.
Right now I'm obsessed with...
Polka dots.
This morning I woke up and ....
Went to brunch at Butcher's Daughter followed by a latte at the Elk that I drank with my friend while sitting on a bench in one of my favorite secret gardens (St. Luke's on Hudson).
Every woman should own...
A trio of my Move rings.
Last text I sent ...
Was to you, confirming I bought tickets to join you in seeing Olivia Wilde on Broadway in 1984.
My style icons are...
Cate Blanchett, Amal Clooney, Lee Radziwell, Bianca Jagger, Maja Wyh, Alicia Vikander, Jennifer Connelly, Grace Kelly, Elizabeth Taylor, Princess Diana, Lauren Bacall, Jeanne Damas
A favorite daydream of mine ...
Seeing all of the Show Road collections I have in my mind created and ready to be purchased in my online shop. I probably have close to 20 collections in mind so it will be a while, but very soon there will be stripes and diamonds!
I'd love to steal ...
Your Jonathan Adler marble coffee table, the rug you got in Turkey, your Chanel black cap toe slingbacks, your Realisation Par polka dot dress in XS because I got the S and I think it's slightly too big, your tan and muscle tone.
The piece of jewelry that never leaves my body is...
An art deco diamond ring that has been in my family for many generations, a trio of my Move rings, and at least one of my twisted bar necklaces.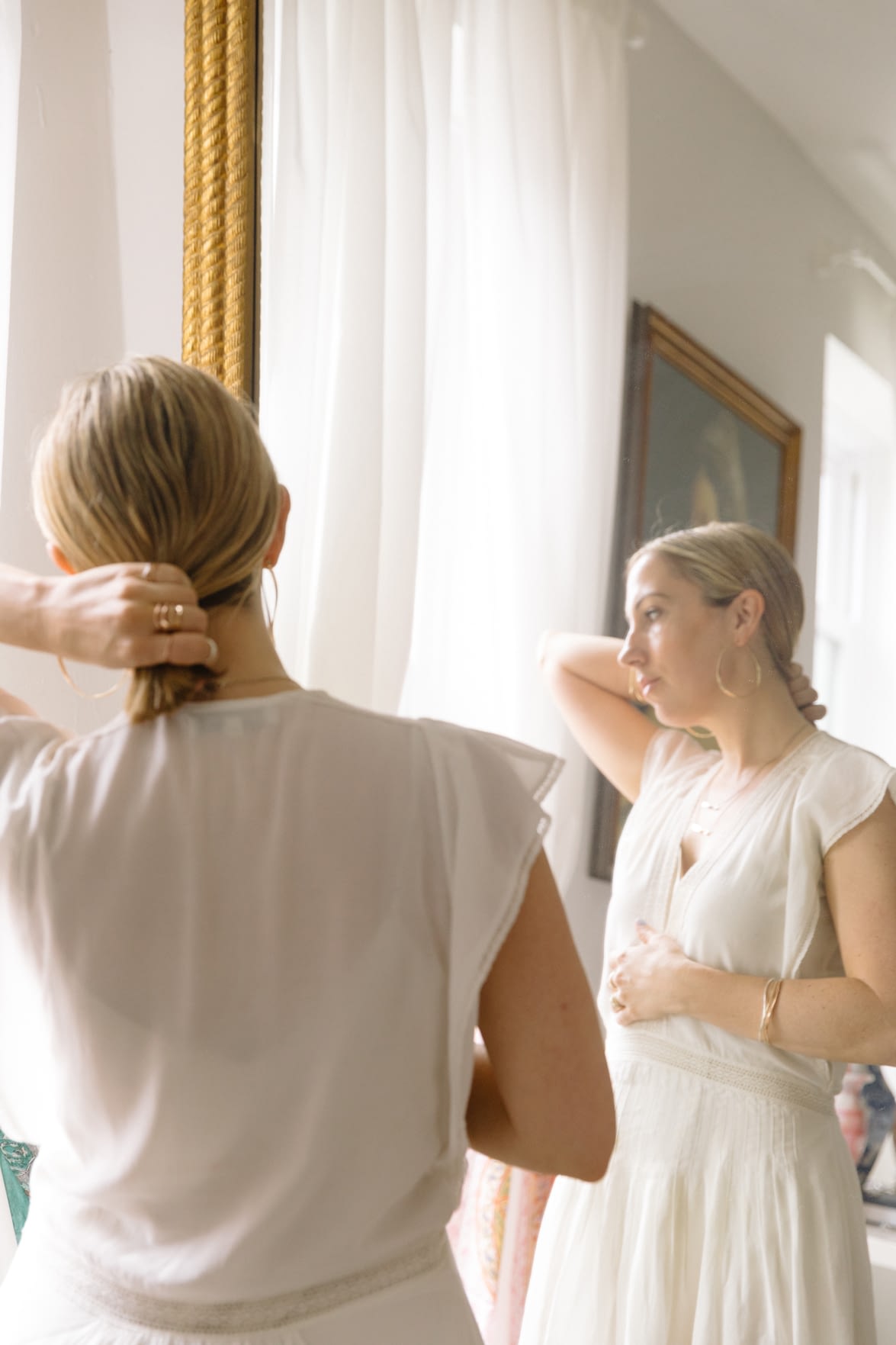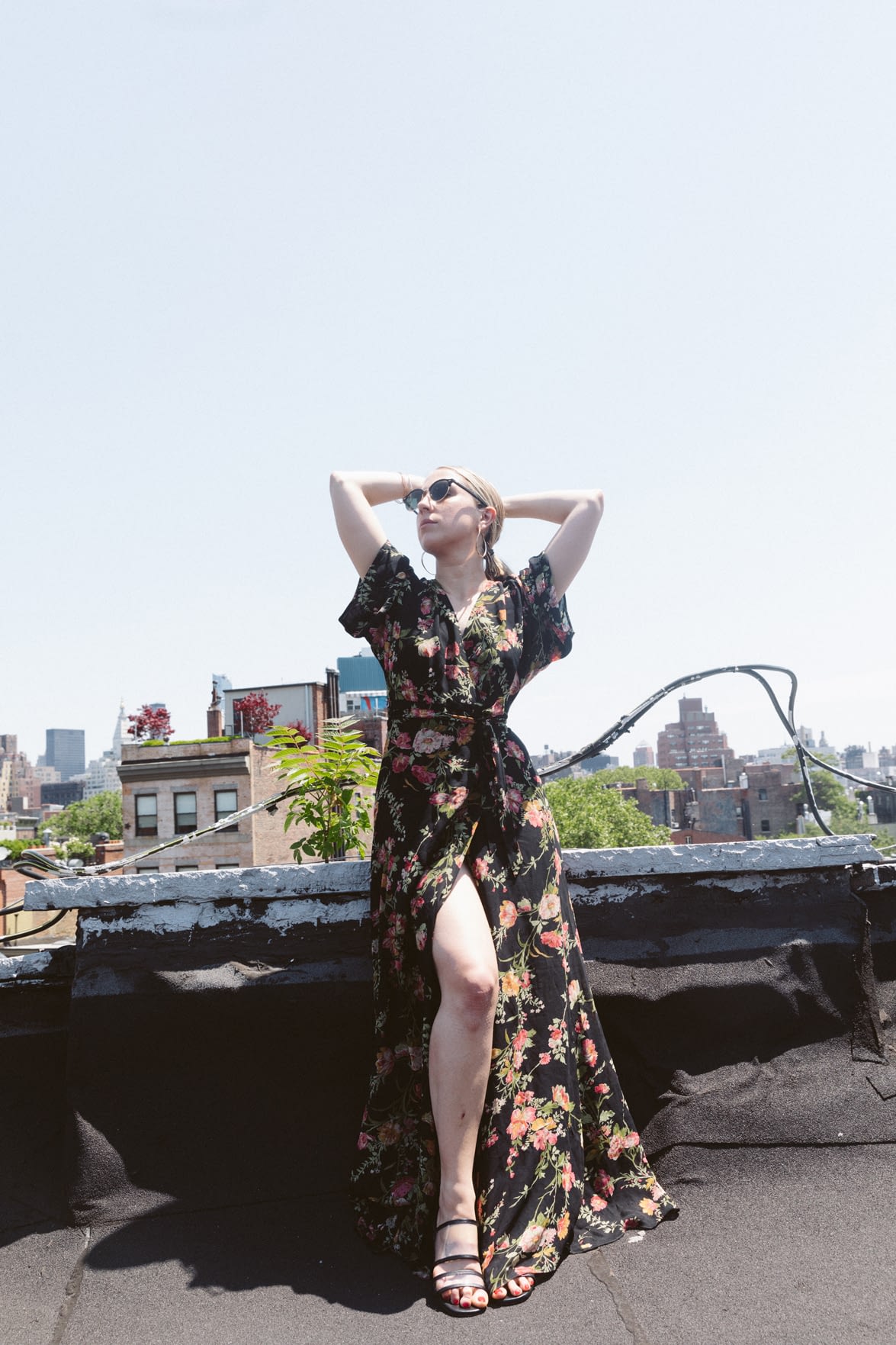 Any advice you'd like to give to someone entering the fine jewelry space?
Don't give up. Make small incremental progress and commit to doing it forever. Seriously, I will do this forever so the universe is going to have to give in and make it successful eventually. Make sure you have saved enough money or have funding, gold ain't cheap.
Where do you see yourself and Show Road this time tomorrow? How about 5 years from now? 21 years from now?
This Time Tomorrow I expect to see a few new orders in my inbox as a result of this article 😉
Five years from now I'd love for Show Road to be a known fine jewelry brand that you come to when you want something elegant and wearable, but with an artful point of view. Jewelry that's typically considered wearable art can feel like you're attaching a complete painted canvas to your body whereas I'd like you to think of Show Road as the paint.
21 years from now I just hope I'm still alive.