2
minute read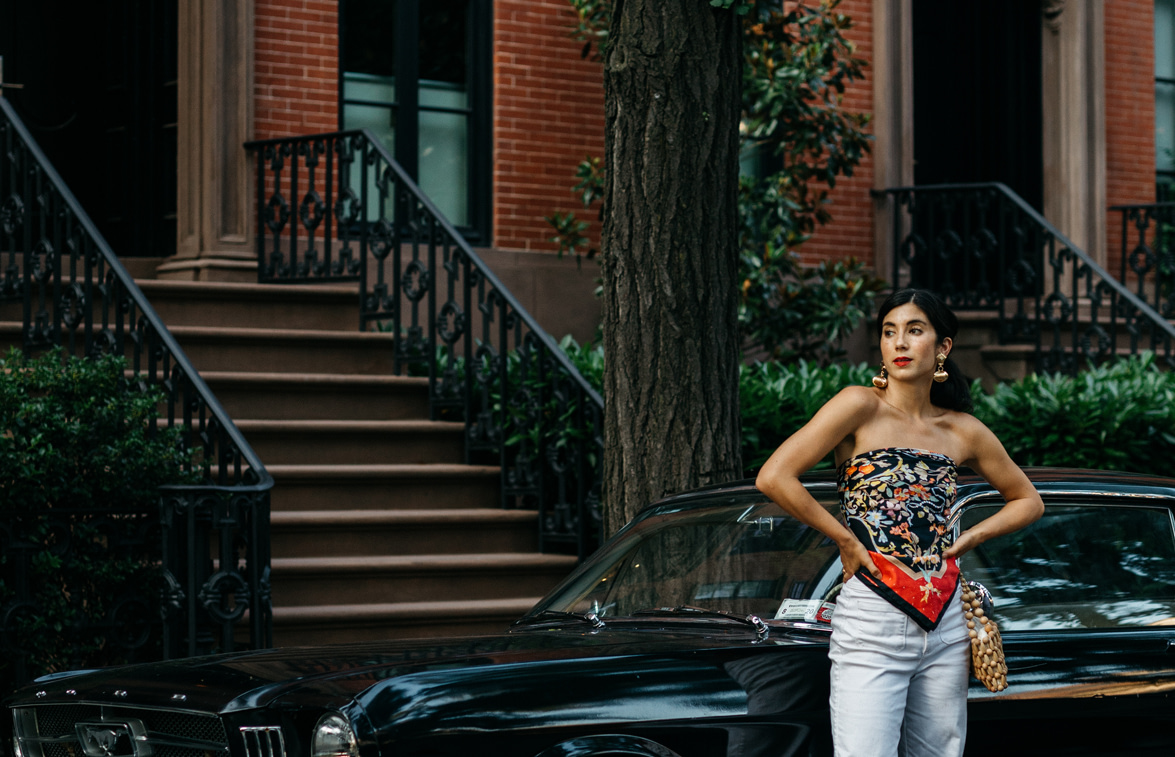 OUTFIT DETAILS: Vintage Hermes scarf (similar style here) // Talbots jeans (gifted, similar style here) // Sarah Flint heels (gifted) // Cult Gaia bag // Audrey Leighton Vintage earrings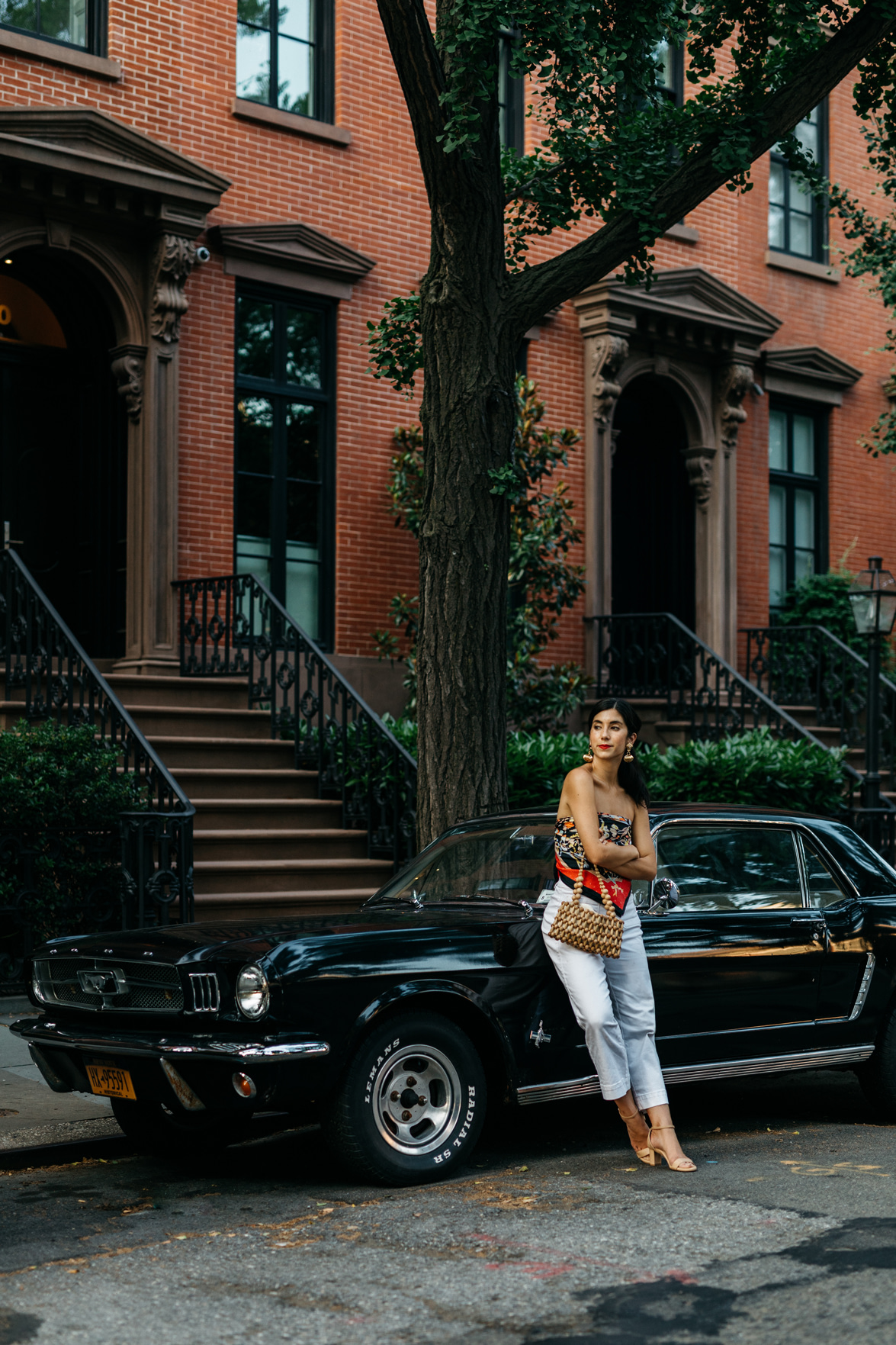 I've long been told I'm an old soul and a lot of that probably has to do with my mom.
My love of classic movies and vintage fashion editorials is largely thanks to her and my affinity for antique stores always reminds me of summer excursions browsing shelves of old books and delicate silver tea sets in one of her many curiosity shop haunts around town. I loved imagining all the life those pieces had seen — the stories and history that they carried with them — and how their curation alone was a continuation of a new chapter; a new narrative to be infused into someone else's life.
Shopping for vintage and second hand clothing has always carried a similar sentimentality for me for a lot of the same reasons. I'm endlessly curious about the women who wore these pieces before me. What were they like? Were they fearless? Were they graceful? Would I be friends with them today? Did they wear this item on a fabulous far off trip? Or perhaps they wore it for an important meeting? Maybe they had a chance kismet encounter while wearing this item? And while I'll never be able to pinpoint the exact storyline, I take comfort in daydreaming about the possibilities of that story — that somehow through the circumstances of this second-hand item now being in my life, my chapter joins theirs in a way, for some future old soul to wonder about at 4pm on an ordinary Thursday, just as I have done.
Now tell me, am I alone in this? Do you ever wonder this about the vintage pieces you bring into your life?
As for the outfit you see here, I'm wearing a vintage Hermes scarf that I picked up from The Real Real as a top. Hands down, my latest styling hack that feels just so easy AND chic.
Photos by me