3
minute read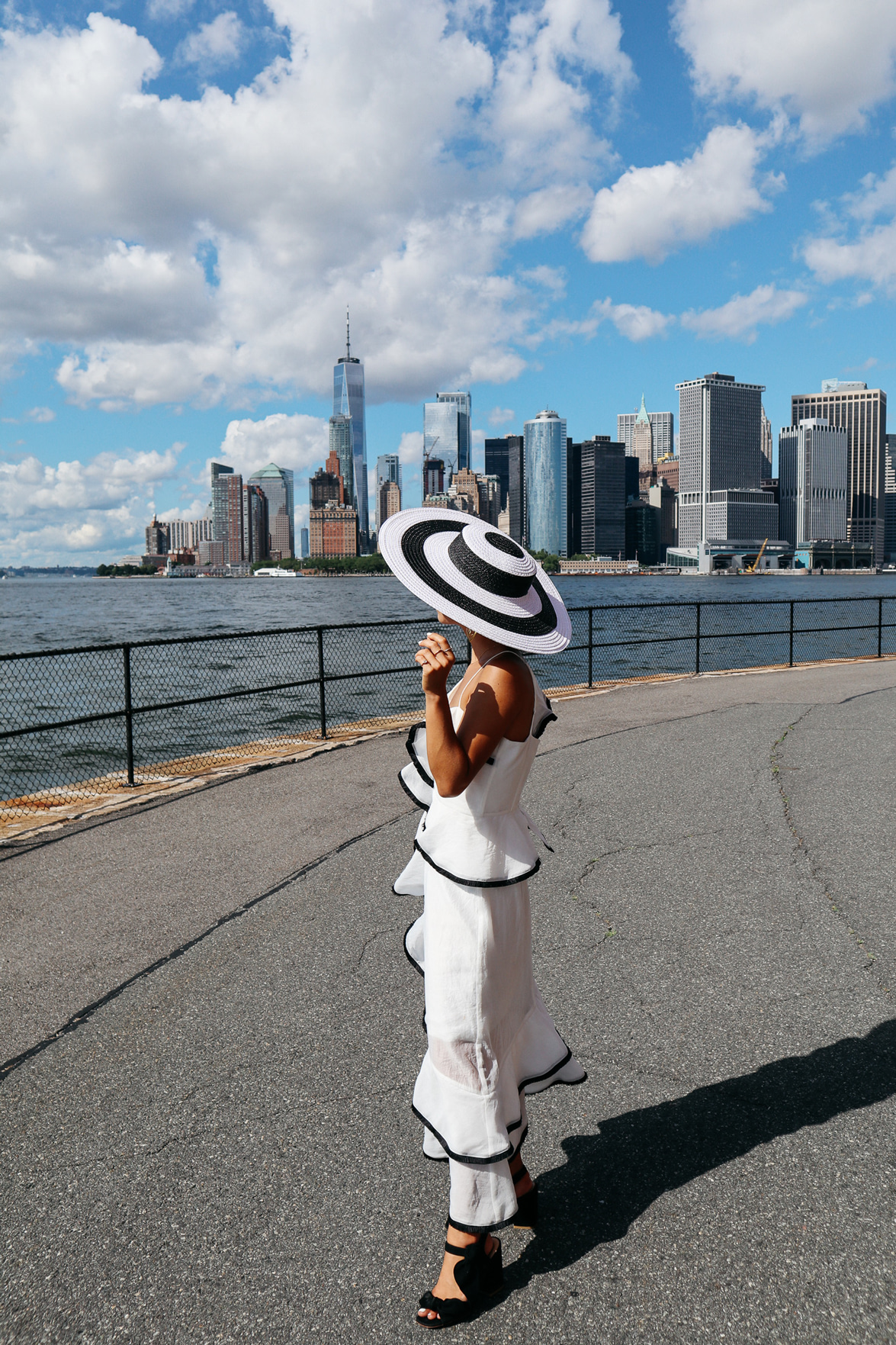 "Come on, Dover! Move your bloomin' arse!"
There are two leading ladies who always come to mind when polo or a day at the races is involved: Vivienne Ward of Pretty Woman and Eliza Doolittle of My Fair Lady. And as someone who grew up where the fanciest event involving horses that came to town was in fact, the rodeo, I always admired, and perhaps in a lot of ways, identified with these women. They were seemingly outsiders in the eyes of those around them, but they embraced their individuality, their quirks -- they were unapologetically themselves. Even if that meant a few side glances and gasps, along the way.
This past weekend, as you may have caught on Instagram, I hopped over to the Victory Cup polo match out at Governor's Island, with my friend, Olivia. Let's just say, it was the perfect mix of wearing the most beautiful, fanciful hats by Eric Javits (on loan for the day!), and sipping rosé while we watched amazing athletes ride horses up and down the field. Of course, perhaps in true Vivienne and Eliza fashion, Olivia and decided to swing by the food trucks and load up on some fried coconut shrimp rice bowls -- because, hey, we were starving and it smelled so good.
Since I've been getting an influx of wedding guest and black tie attire questions, I figured I would do another round up, perfect for the final summer months ahead. Don't worry -- there are plenty of hat options below, my only request is that you put your own Vivienne and Eliza spin on things and have fun with it all! 🙂 Keep scrolling below to shop!
Do you have any black tie events coming up? What are you wearing?
OUTFIT DETAILS ON OLIVIA: Capulet dress (sold out, but similar style here) // Eric Javits hat (borrowed) // Staud bag // OUTFIT DETAILS ON KRYSTAL: Keepsake the Label dress // Bill Blass heels // Eric Javits hat // Zara bag // Chanel earrings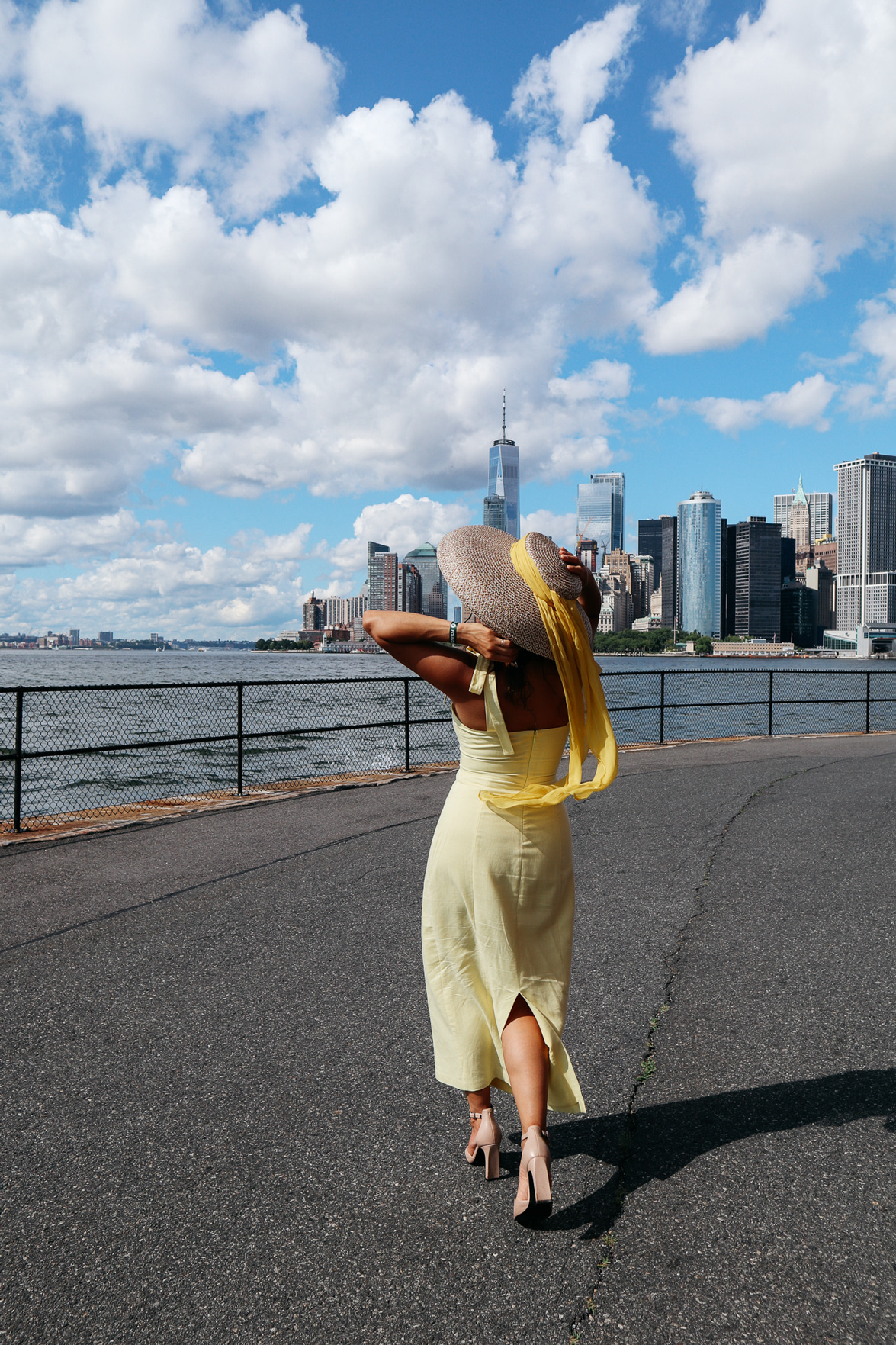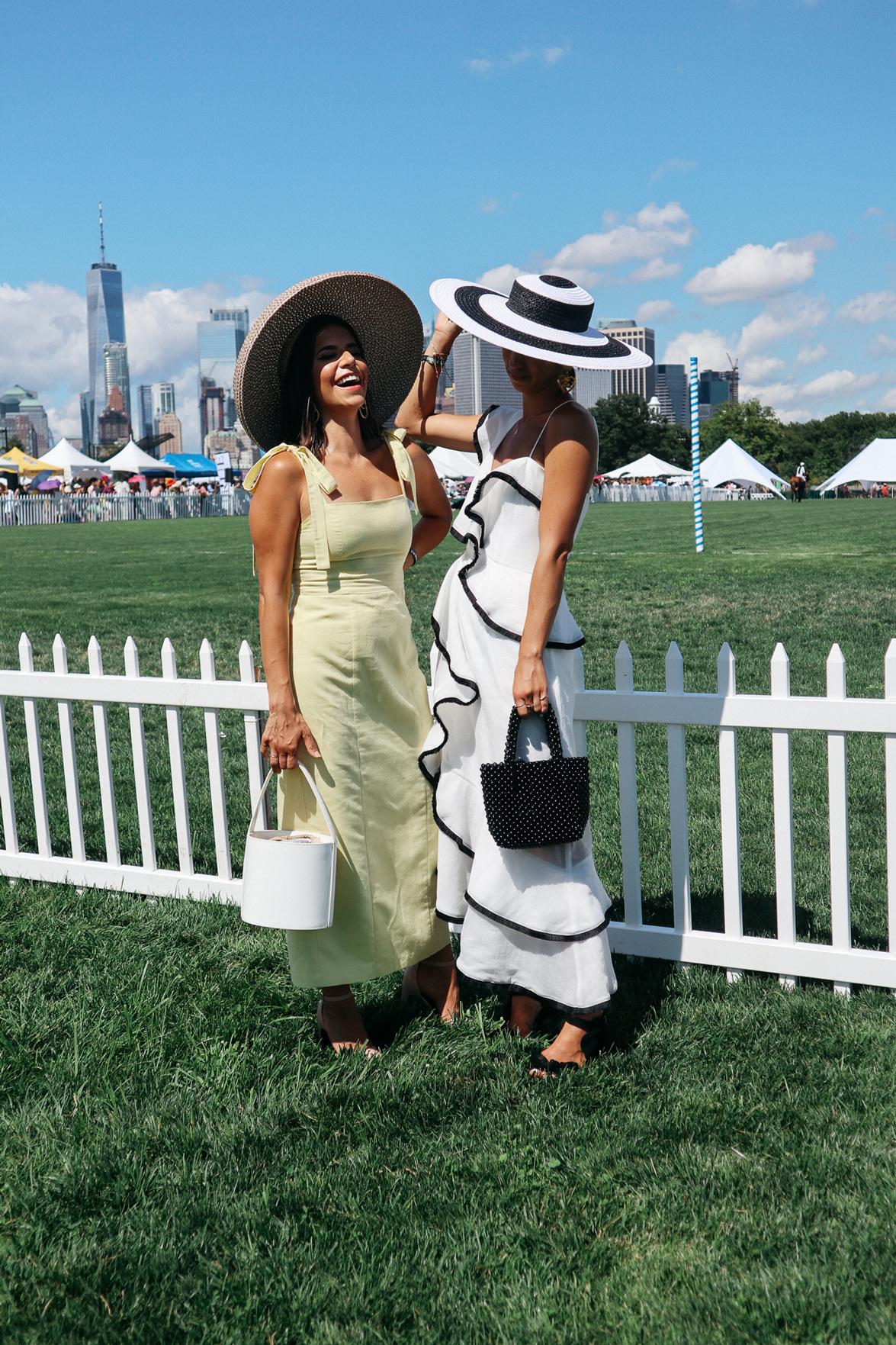 Top it off
Best dressed guest