3
minute read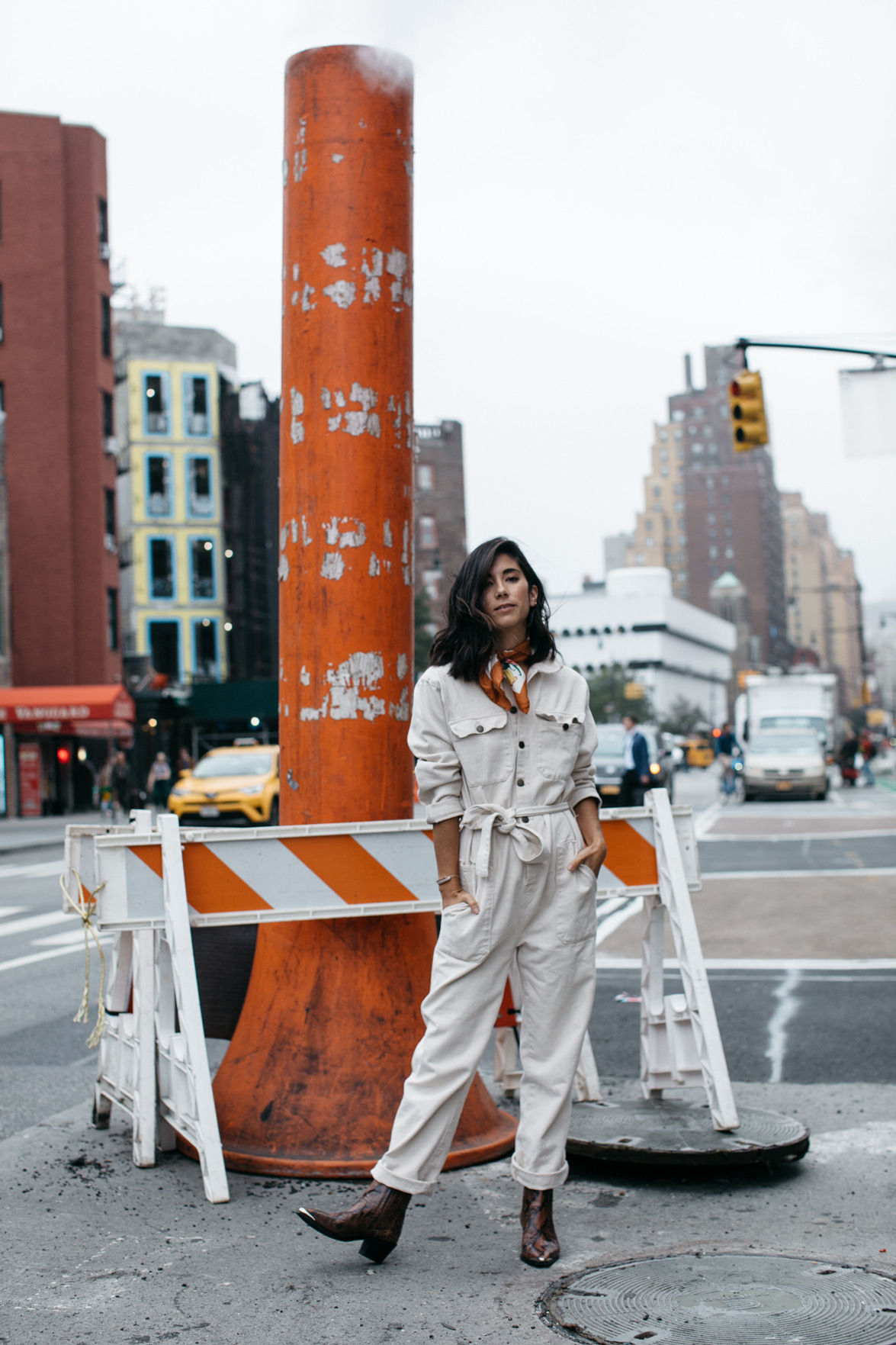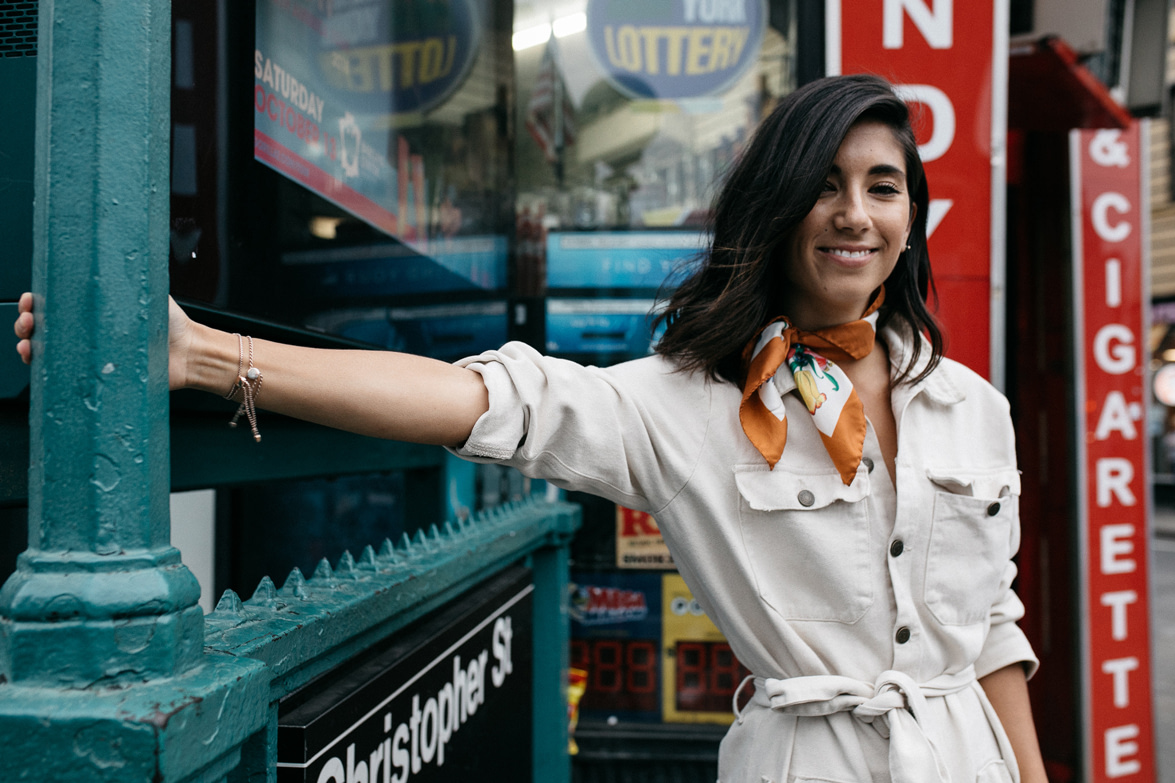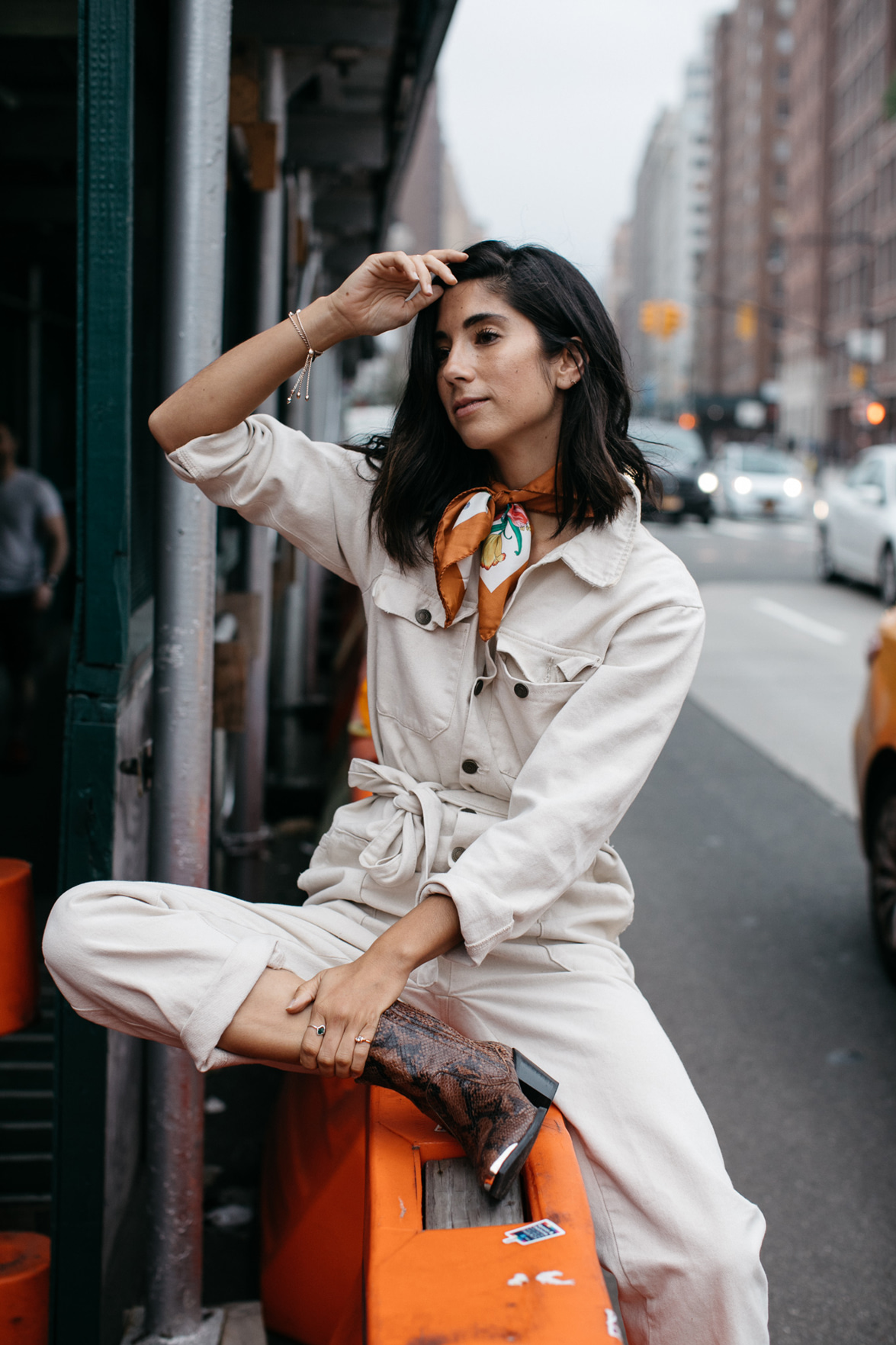 Amelia Earhart called. She wants her jumpsuit back.
Truth be told, every time I wear this denim utility jumpsuit by American Vintage, I'm reminded of someone different. First, it was Amelia Earhart. Next, it was a Ghostbuster. And now, I'm tempted to say I should be working on Greased Lightening during auto class at Rydell High.
Don't get me wrong, I'm perfectly happy with all of the above. In fact, I mentioned this in Monday's post about my favorite Paris Fashion Week outfits, but I searched high and low when I got to Paris a few weeks ago for a chic, denim utility suit like this one. Fast forward a week later and I saw them popping up everywhere in street style galleries. As someone who just couldn't quite get behind the comfy dad sneaker trend (I love it on everyone else, just not for me!), this is one comfortable trend I can get behind. So many pockets. Slouchy, yet perfectly cinched at the waist. And amazing with whatever snakeskin ankle boots you may have tucked away for fall.
I'm also looking forward to styling this suit much differently over the next few weeks. I can already picture it with a turtleneck layered underneath with heels for date night or perhaps with a wide leather belt instead of the tie one here and western boots, with the pant legs tucked in, for a concert.
How about you guys? Are you digging denim utility suits for fall? If so, I rounded up a bunch of my favorites down below! I like to think Amelia would approve of them all.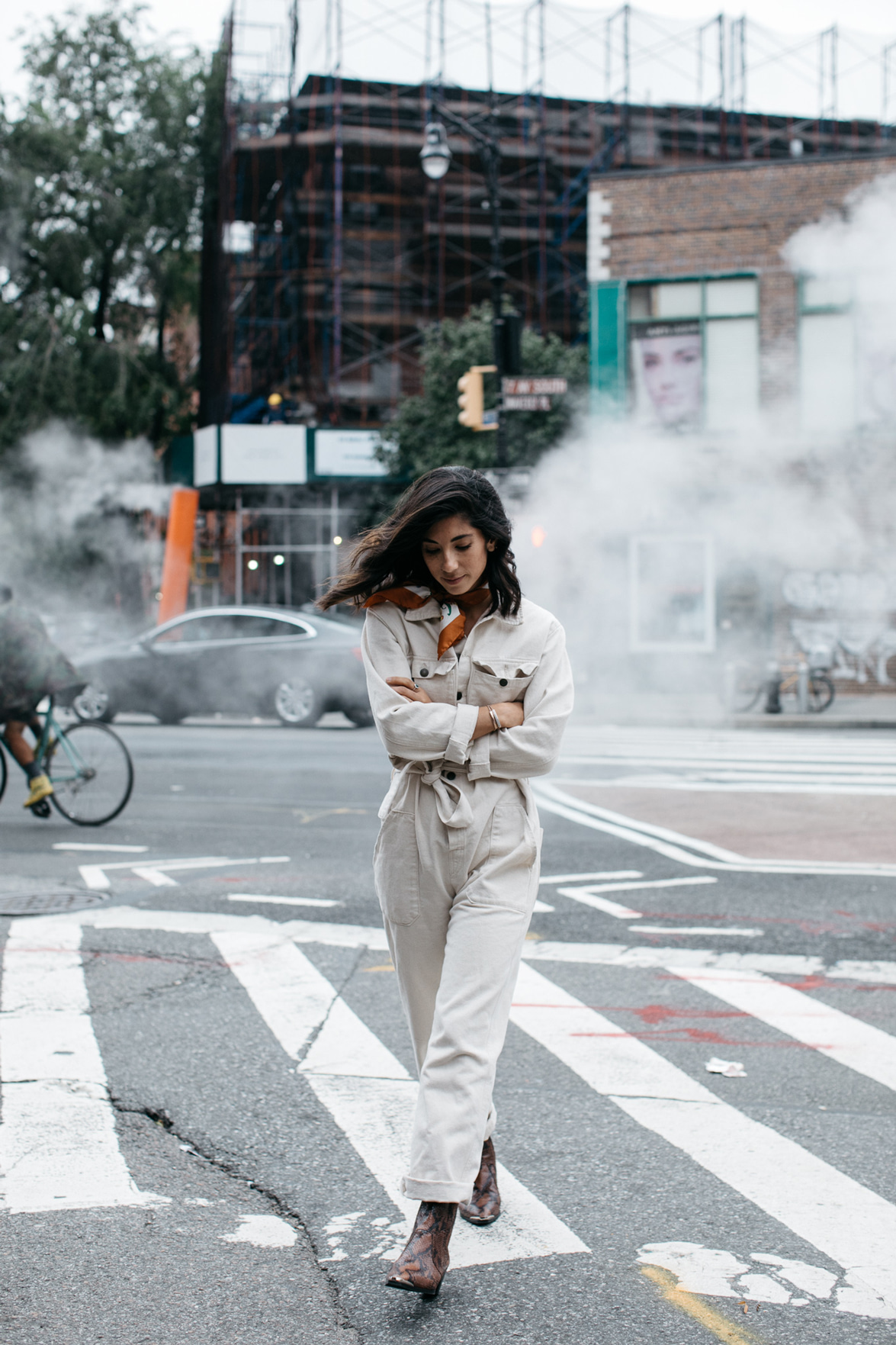 OUTFIT DETAILS: American Vintage denim jumpsuit // Flattered X Rebecca Laurey boots // Silk scarf from Lake Como