4
minute read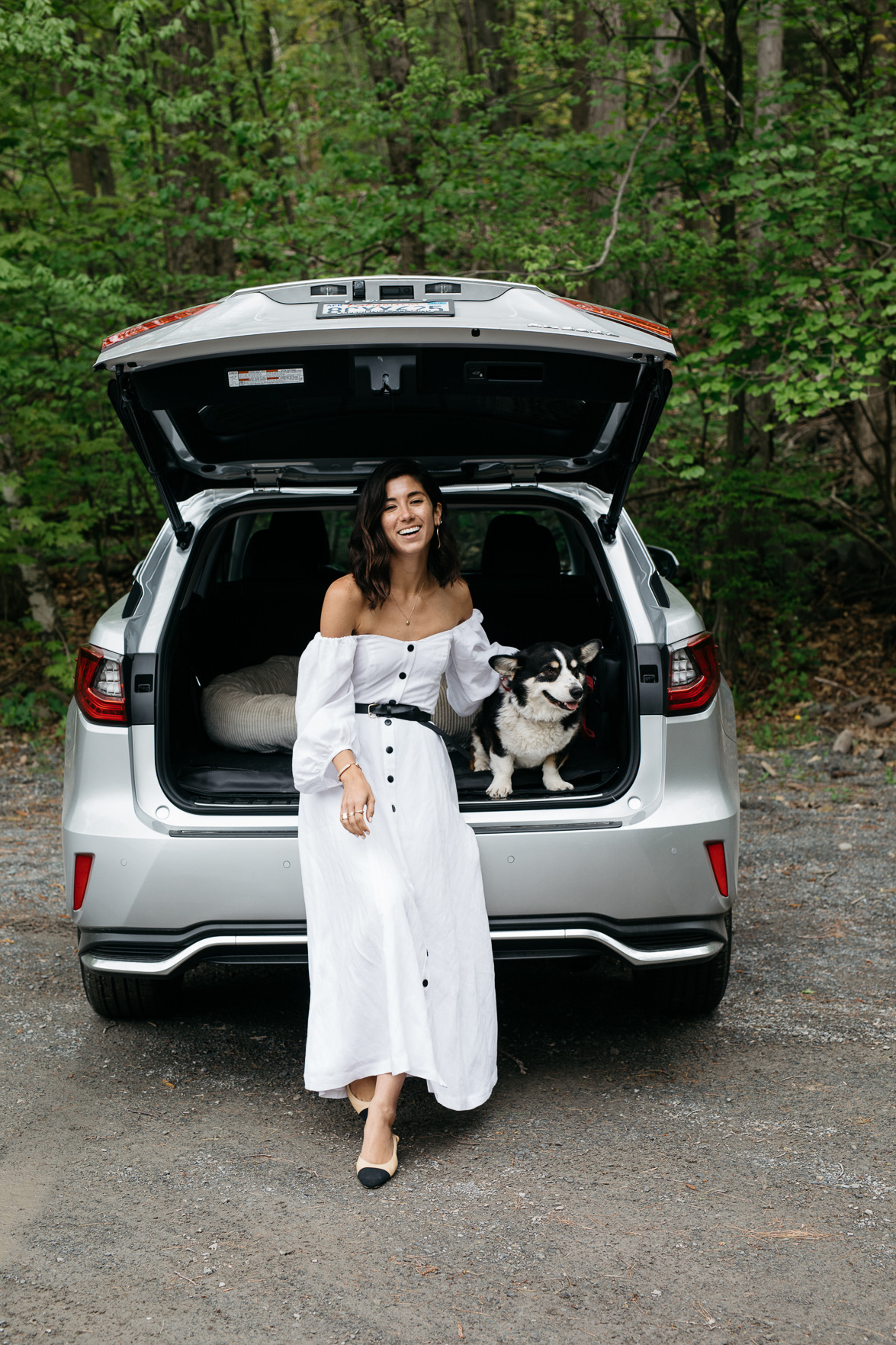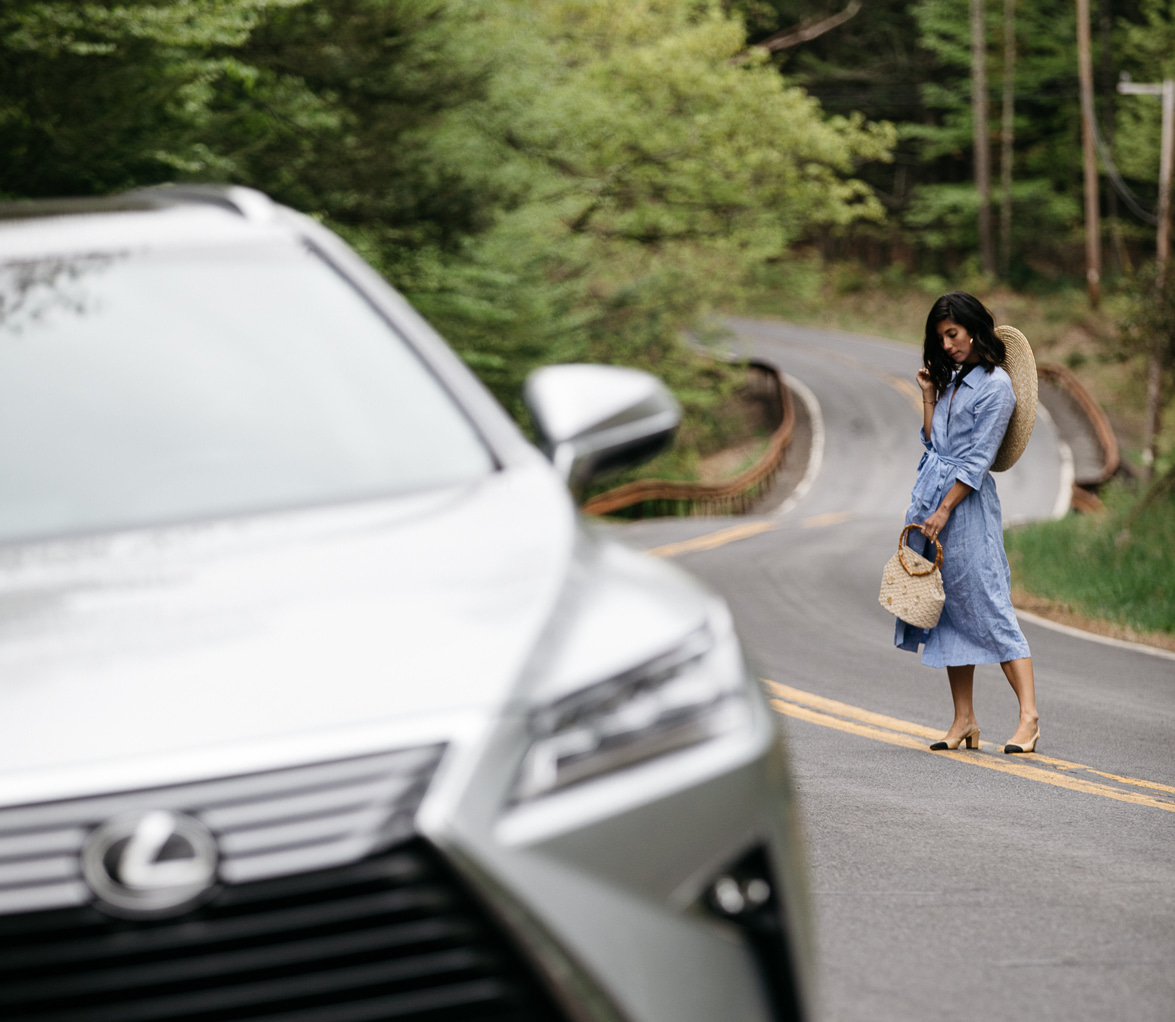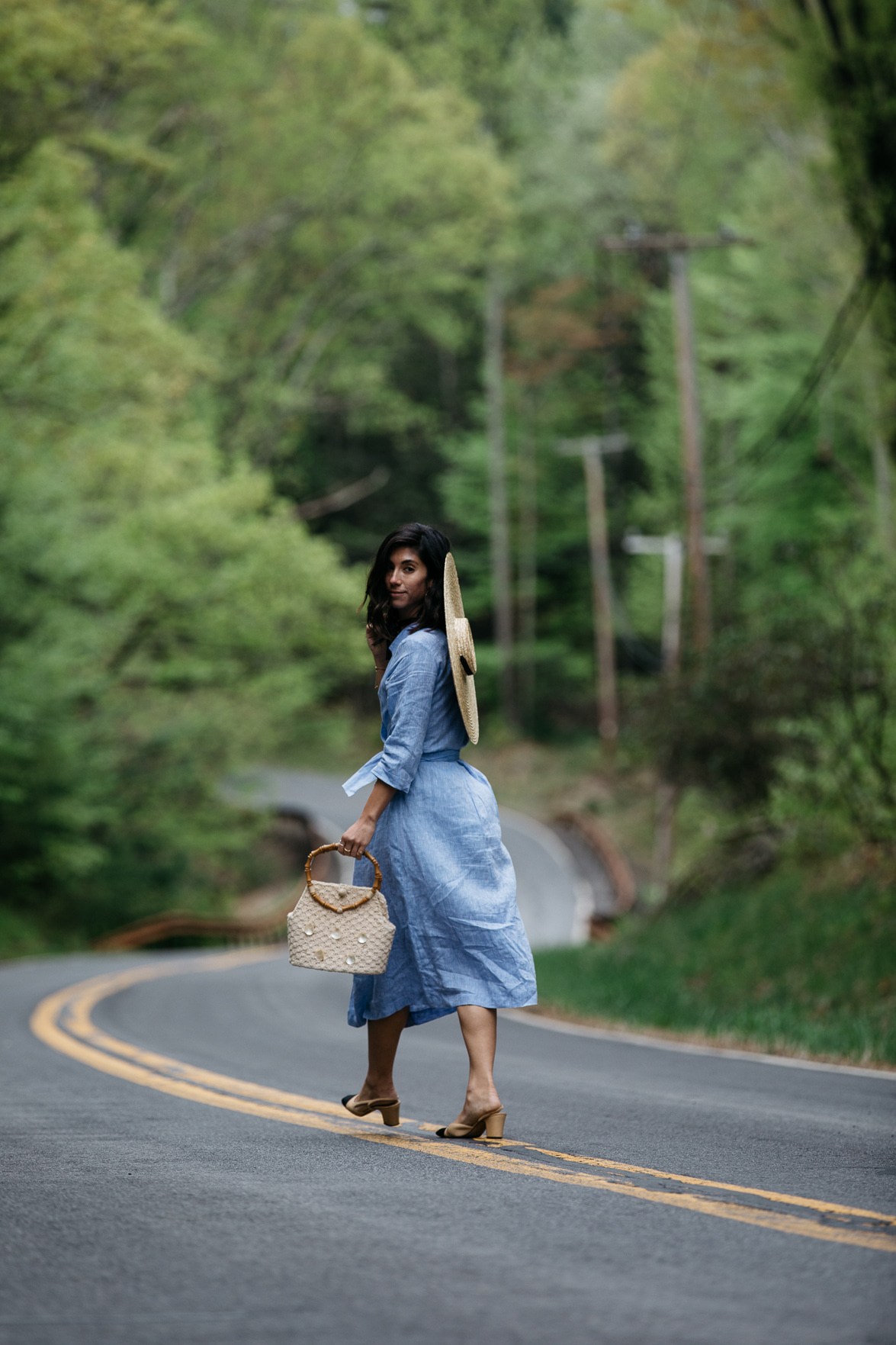 Like many of you perhaps, I've been binge watching Sex and the City this past weekend, in honor of their 20th anniversary last week.
It's amazing to me, that over two decades later, a show can still hold so much weight, so much relevance and so many good one-liners that never fail to make me laugh. Not to mention, the outfit inspiration almost always leaves me digging through my closet because "I swear I have something similar and I never thought to wear it that way!" while my boyfriend is usually sitting there scratching his head thinking, "Whats is on Carrie's head right now?"
Usually, my go-to seasons rotate between 4 and 5. I love season 4 because it's when Carrie and Aidan get serious (despite his turquoise jewelry obsession, he was always my favorite) and season 5 is when she cut her hair short (the inspiration for many of my hair cuts) and publishes her book. This past weekend, we started with season 4, mainly because I was dying to watch episode 9, where Aidan invites Carrie out to his "rustic upstate cabin" in Suffern, New York. I'll spare you all the highlight details aside from Carrie bakes a pie (!!!) and Samantha has sex with a cute farmer neighbor in overalls (surprise, surprise) and instead move on to my point that being: unlike Carrie's initial reluctance, I love heading upstate, and will usually find any and all excuses to do so.
So, naturally, when my friends over at Lexus asked me if I had anywhere I was itching to road trip to soon, I jumped at the chance to test drive one of their RXL SUVs out to Woodstock with my guy and Elvis in the backseat a few weekends ago. If you like what you see in this post then you can Find Lexus lease at Rodo or buy directly from them, whatever suits you best! A lot of people I know own Lexus's so I know how reliable they are, the car was perfect on this road trip. The first 30 minutes on a Friday evening around rush hour traffic are always the worst (with bumper to bumper traffic trying to head to the Lincoln Tunnel), but after that, it was smooth sailing as we headed upstate for fresh air, open roads and roadside diner food (my guilty pleasure!).
We stayed at the most adorable AirBnB about five minutes outside Woodstock proper but spent most of the time driving around the back country roads connecting each rustic farm town to the next and stopping when we saw a "For Sale" or "For Rent" sign -- not that we're necessarily in the market right now, but it never hurts to scope it out, right? For our own "fashionably rustic upstate cabin" someday, hopefully with less squirrels roaming inside the house than Aidan's cabin.
After all, to quote Carrie here, "City girls are just country girls, with cuter outfits."
Huge thanks to the Lexus team for giving us the excuse to head upstate -- it was just the recharge we needed! Are you guys road tripping anytime soon? Would love to know where!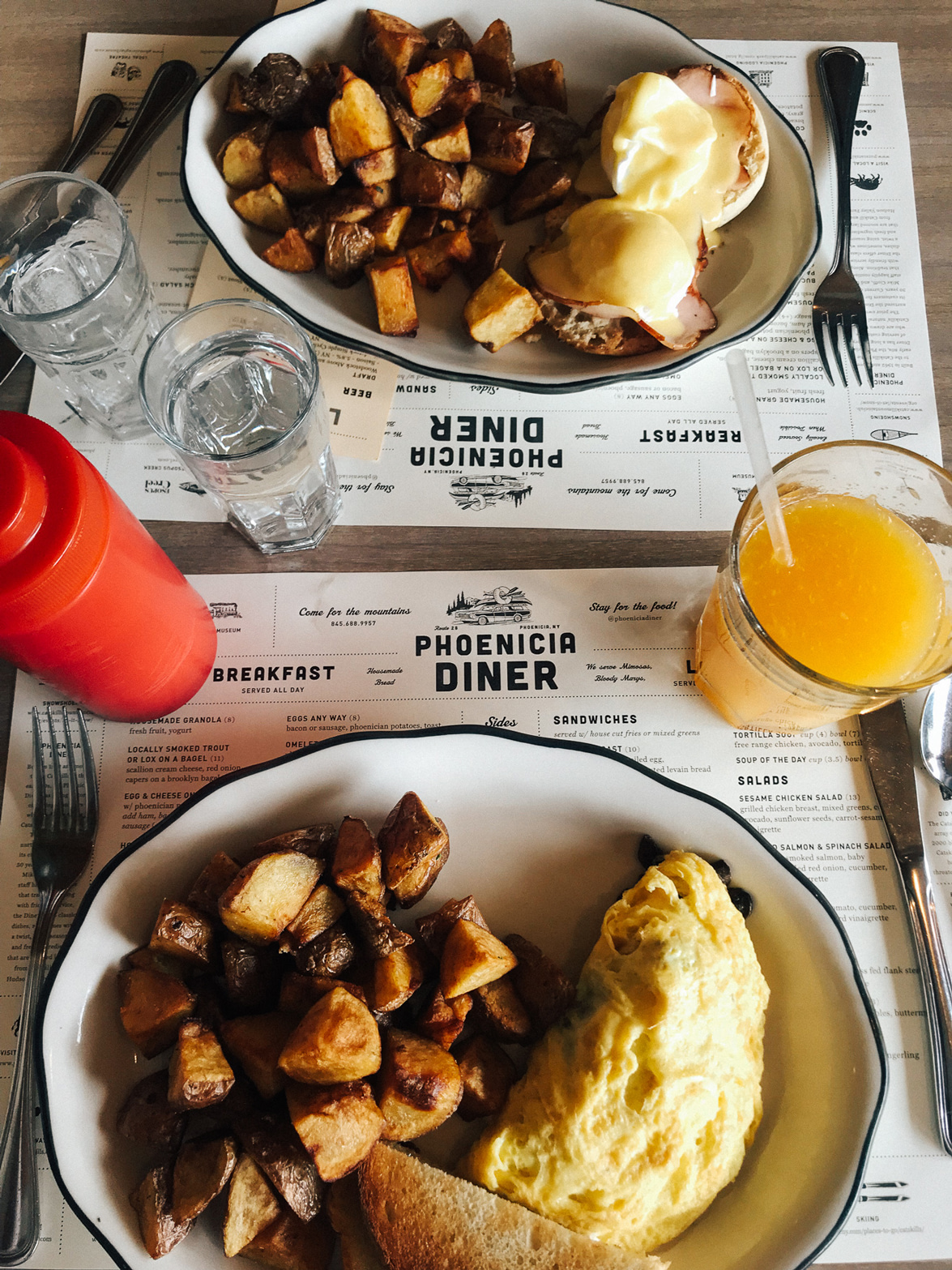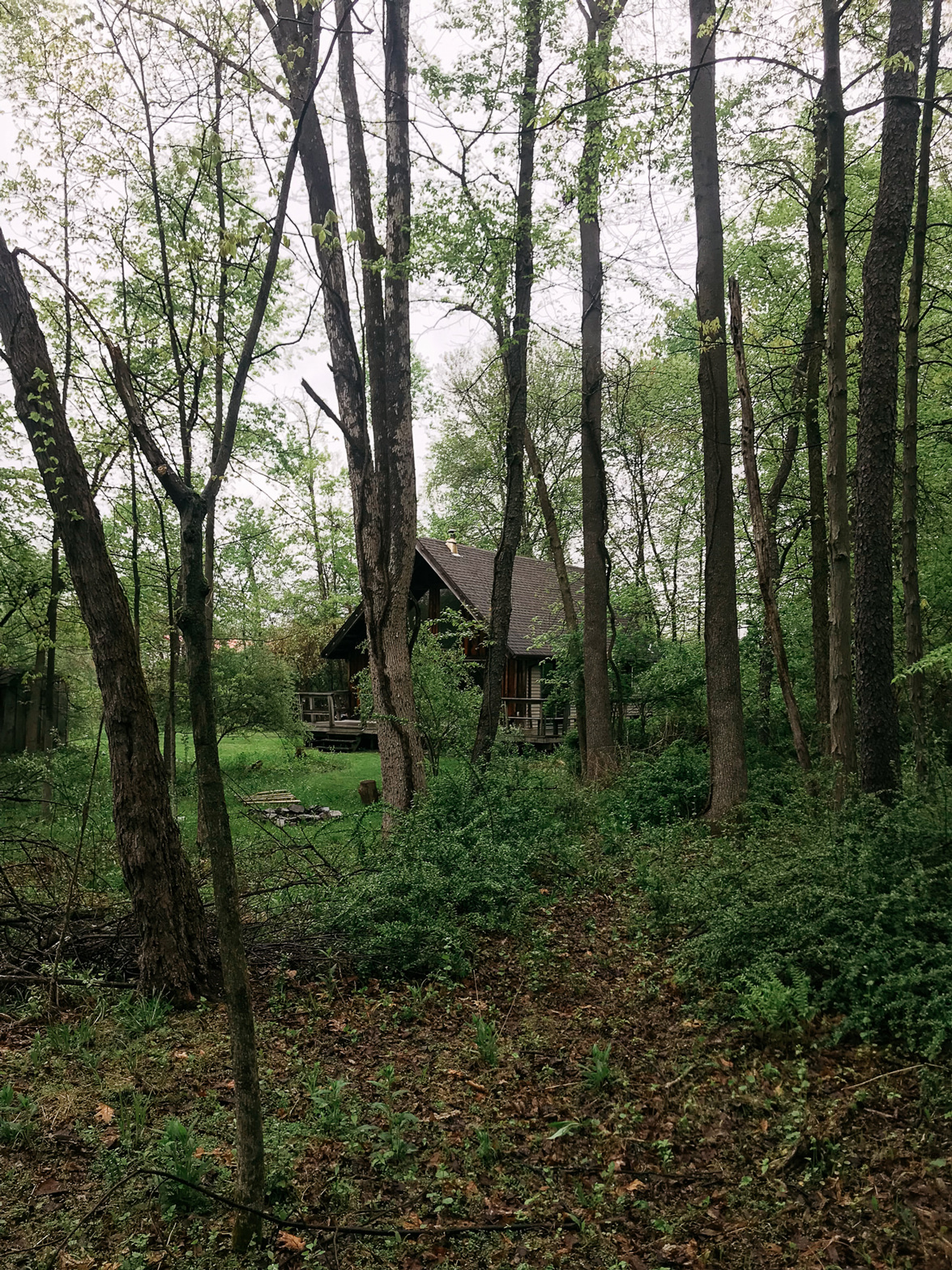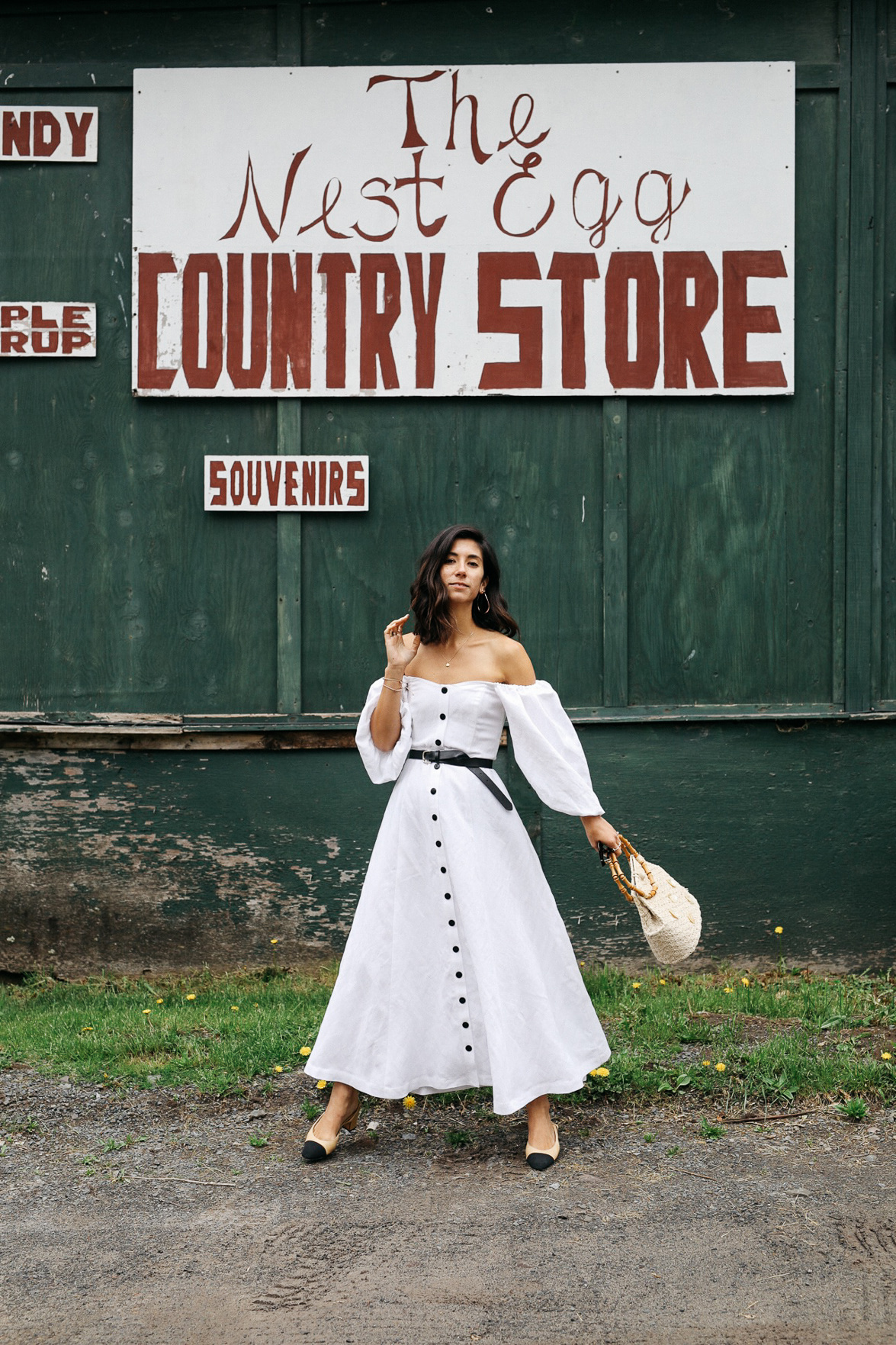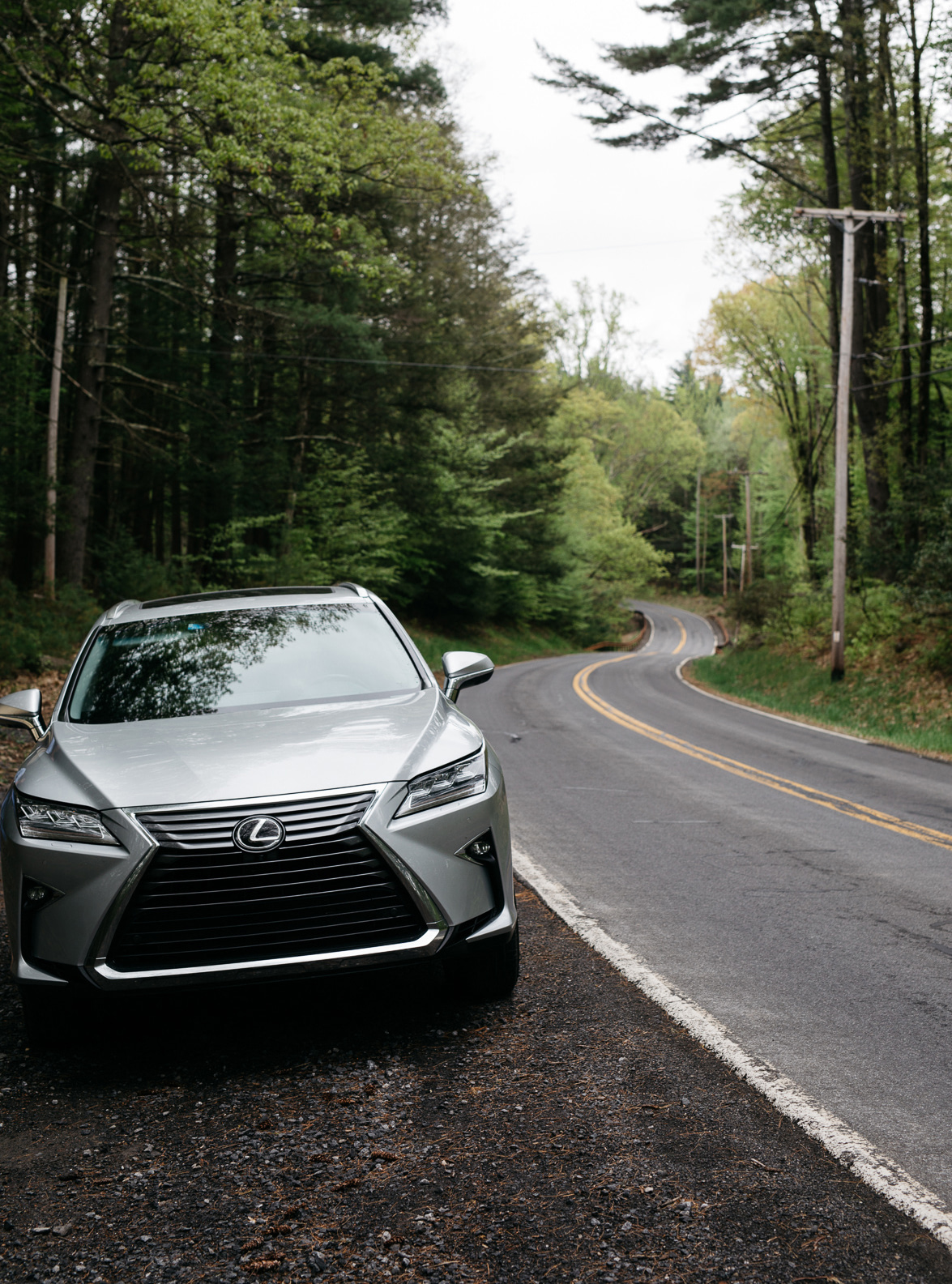 OUTFIT DETAILS: Mara Hoffman dress // Zara dress (similar style here) // Brooks Brothers dress // Borrowed rain coat (from our AirBnB host!) // Hunter wellies // Chanel mules // Jacquemus hat (dying for this one!) // Vintage bag (love this current one though!)