4
minute read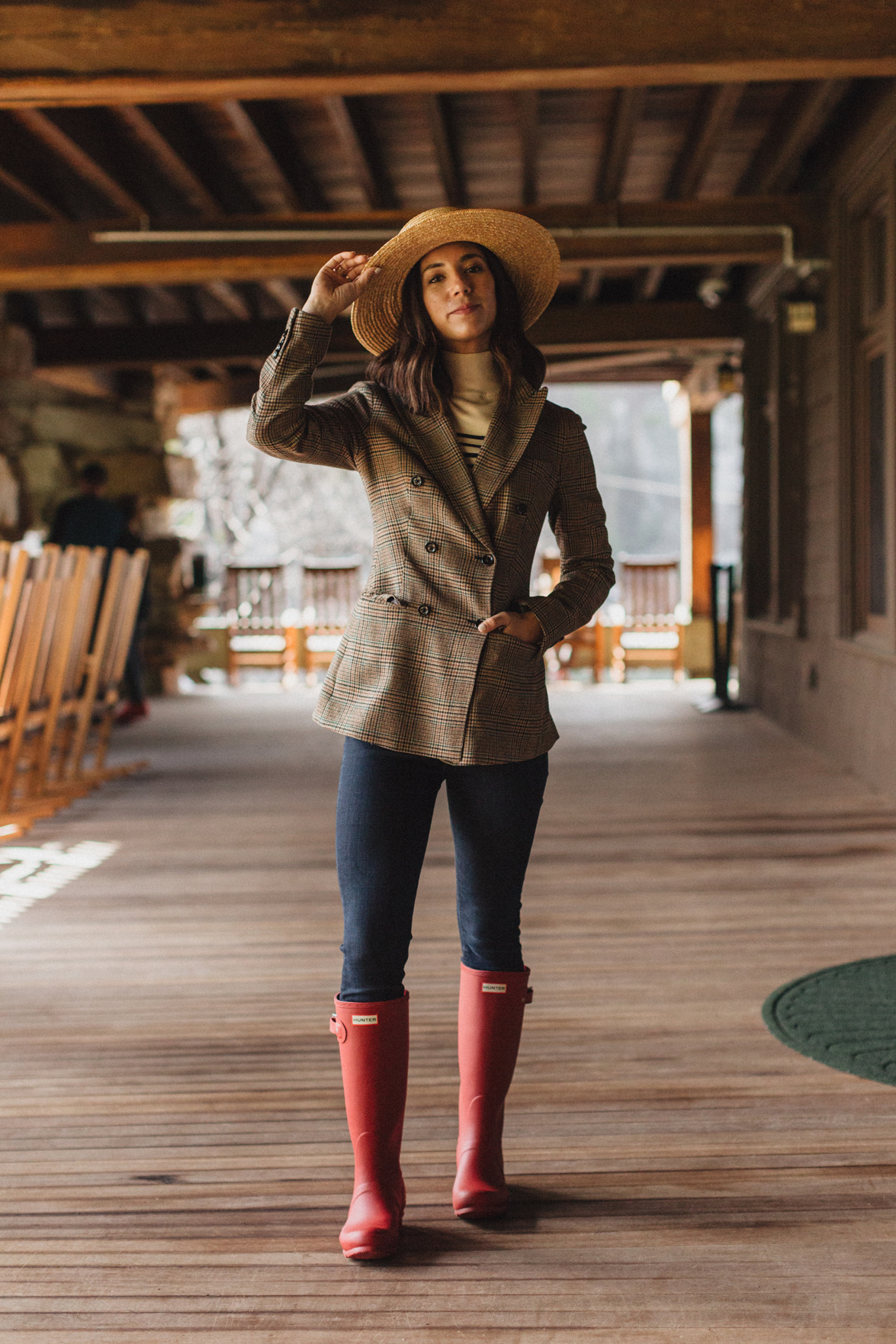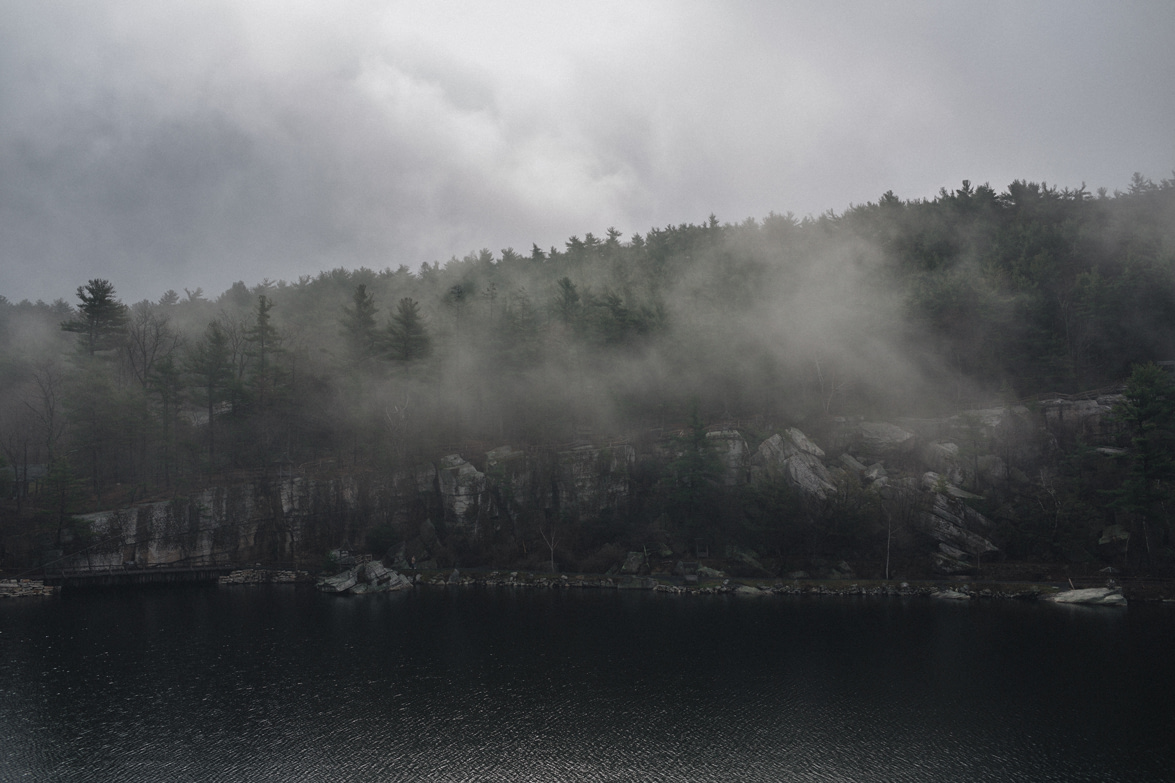 Is there anything better than a road trip?
After moving east, I didn't realize how much I would end up missing road trips in general. While I was growing up in Reno and then later living in San Francisco, I was so used to being able to hop into a car and just drive, on a whim -- up to the mountains, or down along the coast, or just in any direction really to clear my head and get some fresh air breezing through my hair. It was really liberating knowing that in a moment's notice I could be miles away, in a different climate and different surroundings.
Of course, the ease to which you can truly "get away for the weekend" is a bit different here in New York. Most folks like to consider themselves snowbirds during the winter, flocking to the likes of Miami or perhaps New Orleans for a few sunny days. Me personally? I think I miss being amongst the mountains really -- I blame my proximity to the Sierra Nevadas while I was growing up for this. There's something about the crispness of the air, as the fog slowly unveils the world around you. It's equal parts calming as it is eerie -- a combination that is SO up my alley.
Naturally, when Hunter Boots invited Nora and I to join them for an upstate getaway weekend at Mohonk Mountain House, I couldn't RSVP fast enough. The impending rainy weather both here in the city and upstate seemed like too fitting of a time to spend the weekend exploring in their outdoor ready gear, cute rain boots and all. Of course, one peek at Mohonk Mountain House sealed the deal for me, especially once I learned that Stephen King used to frequent the hotel with his family years ago, leaving many to wonder how much of a role the property played in the inspiration behind The Shining. Literally, as we were walking around the grounds, Nora and I were half expecting to see the twins down one of the long hallways. If you're into horror movies like me or just love escaping to the mountains (also like me), I cannot recommend this hotel enough -- stunning and eerie -- again, totally up my alley.
As for the packing notes, let's just say I was doing my best to channel a young Queen Elizabeth, perhaps on one of her infamous hunting weekend trips to the countryside. Polished and respectable -- but still functional. I like to think all I'm missing is a pack of corigs by my side. Also, be sure to hop over to the rest of the weekend crew's blogs -- Olivia, Alyssa, Erica and Antonio.
Huge thanks to the Hunter team for having us this past weekend -- we had such a blast! Hope you enjoy my photo diary here -- and, do tell, are you going anywhere soon for a little weekend getaway? Would love to know where!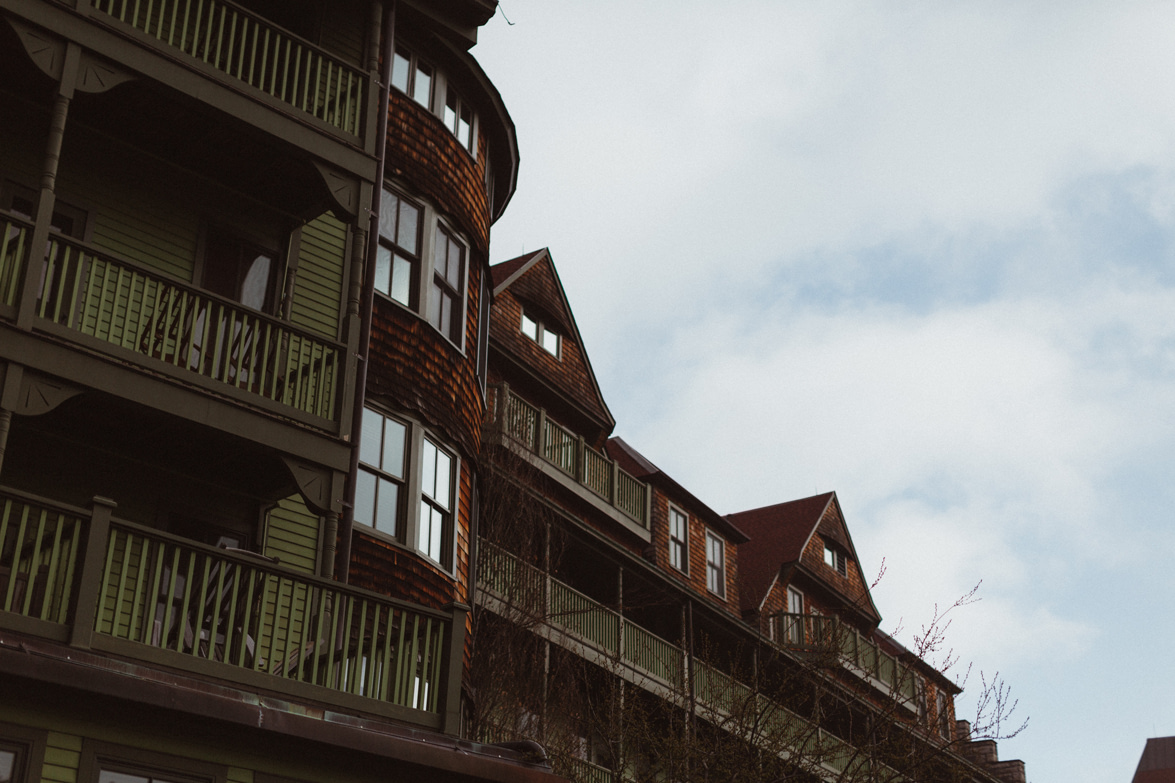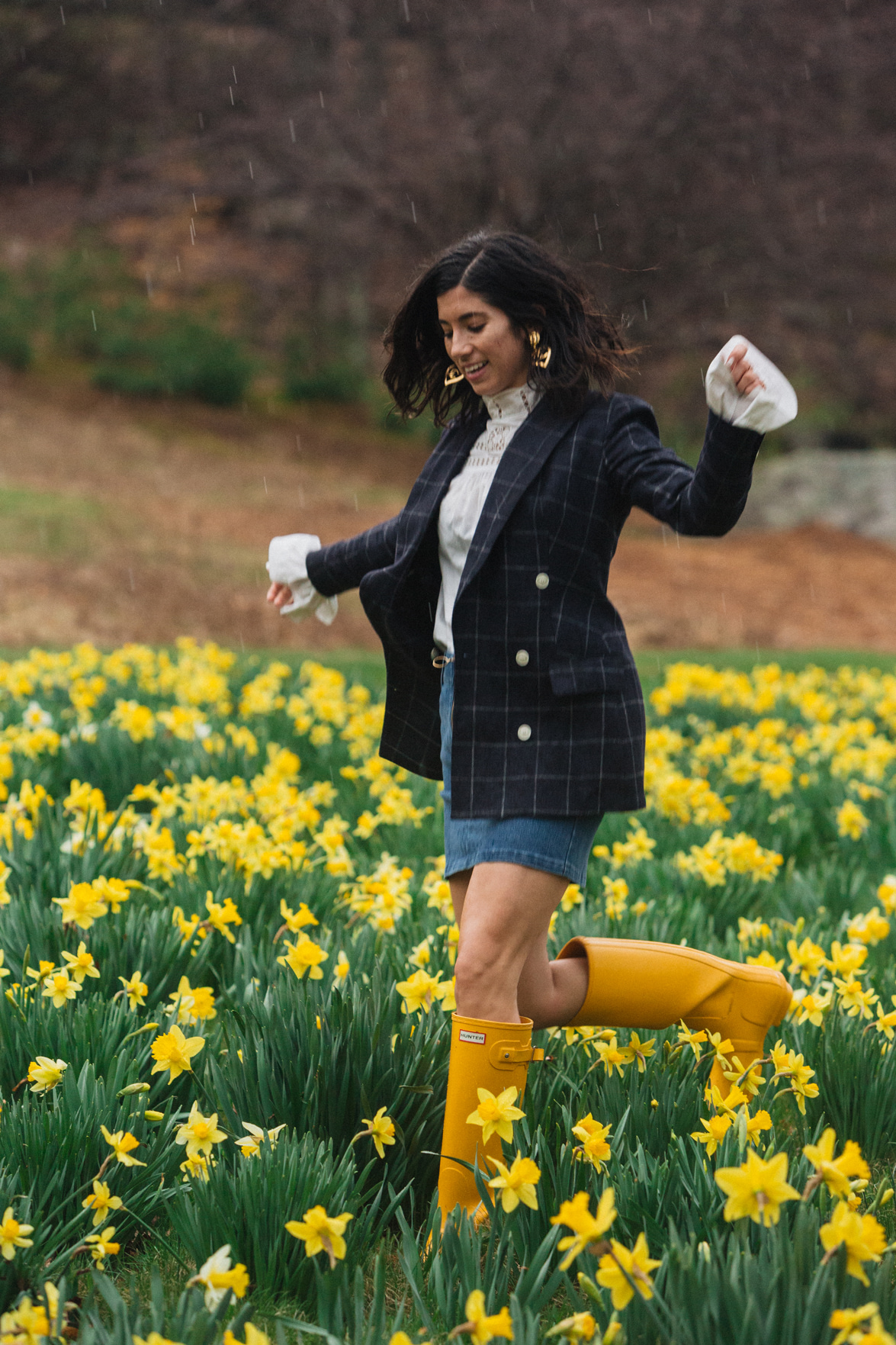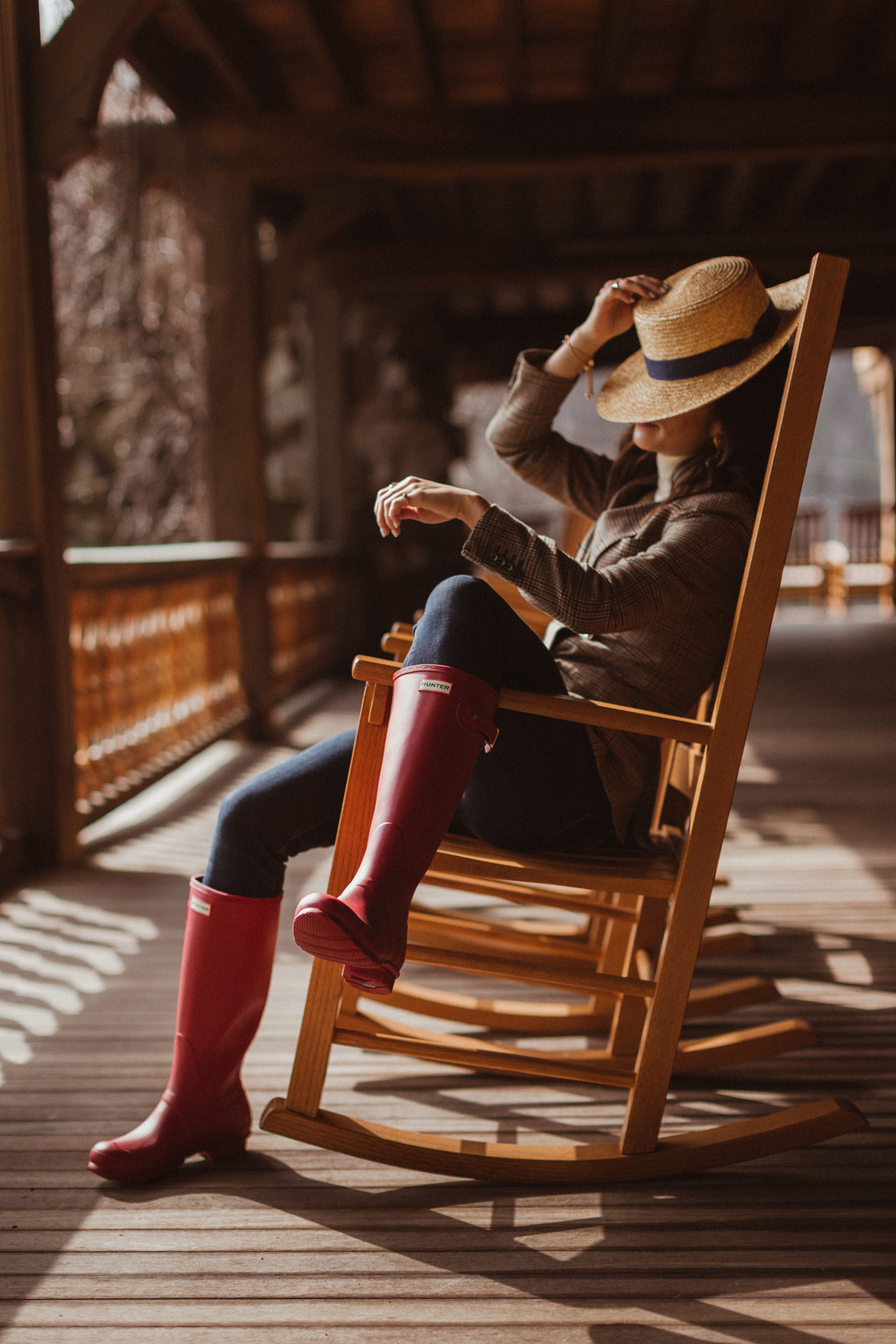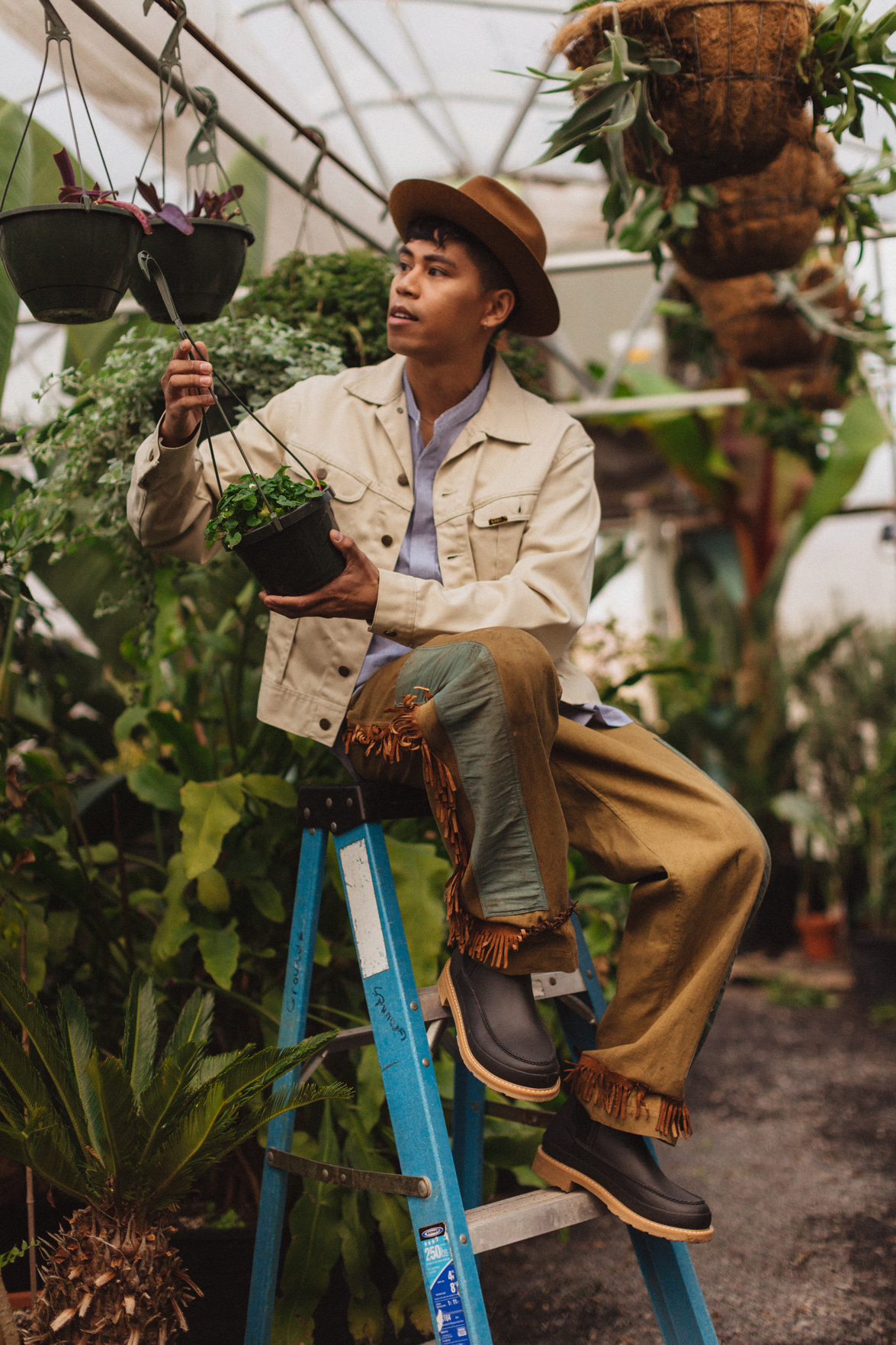 OUTFIT DETAILS: SuiStudio blazer (from last season, but check out their spring arrivals here) // La Ligne sweater // L'Agence jeans // Marine Layer hat // Hunter boots // SuiStudio blazer // Free People shirt // Finders Keepers skirt // Hunter boots