< 1
minute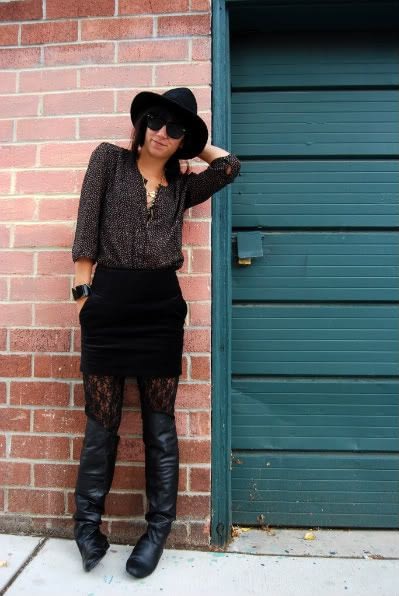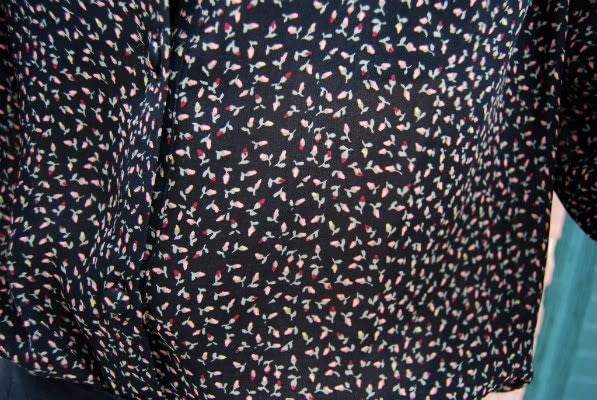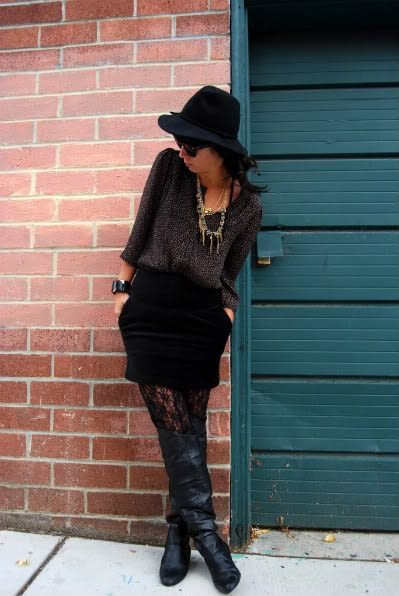 This past weekend was just what I needed. San Francisco. Shopping. Eating out. Spending time with the boyfriend. And finally getting to see the Flaming Lips at the Treasure Island Music Festival.
I think my sanity has finally decided to crawl back to me. That and about four other bags worth of loot that will be making its world debut on here. More on that later, though.
So what did you guys do this weekend?
Shirt: Floral print blouse, Urban Outfitters
Skirt: Velvet mini, H&M
Tights: Black lace tights, Target
Boots: Black leather over-the-knee boots, Chinese Laundry
Hat: Black panama hat, vintage