3
minute read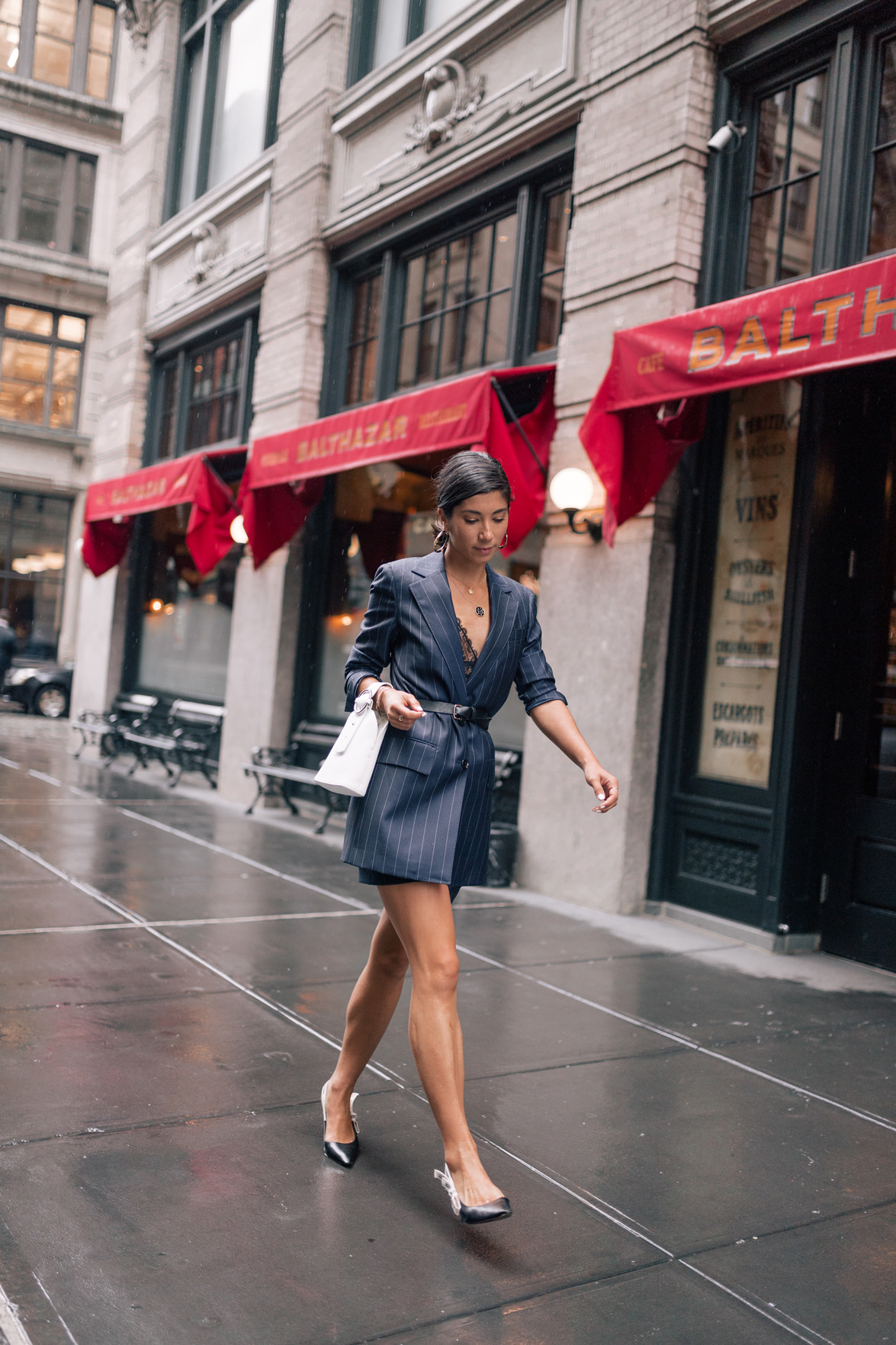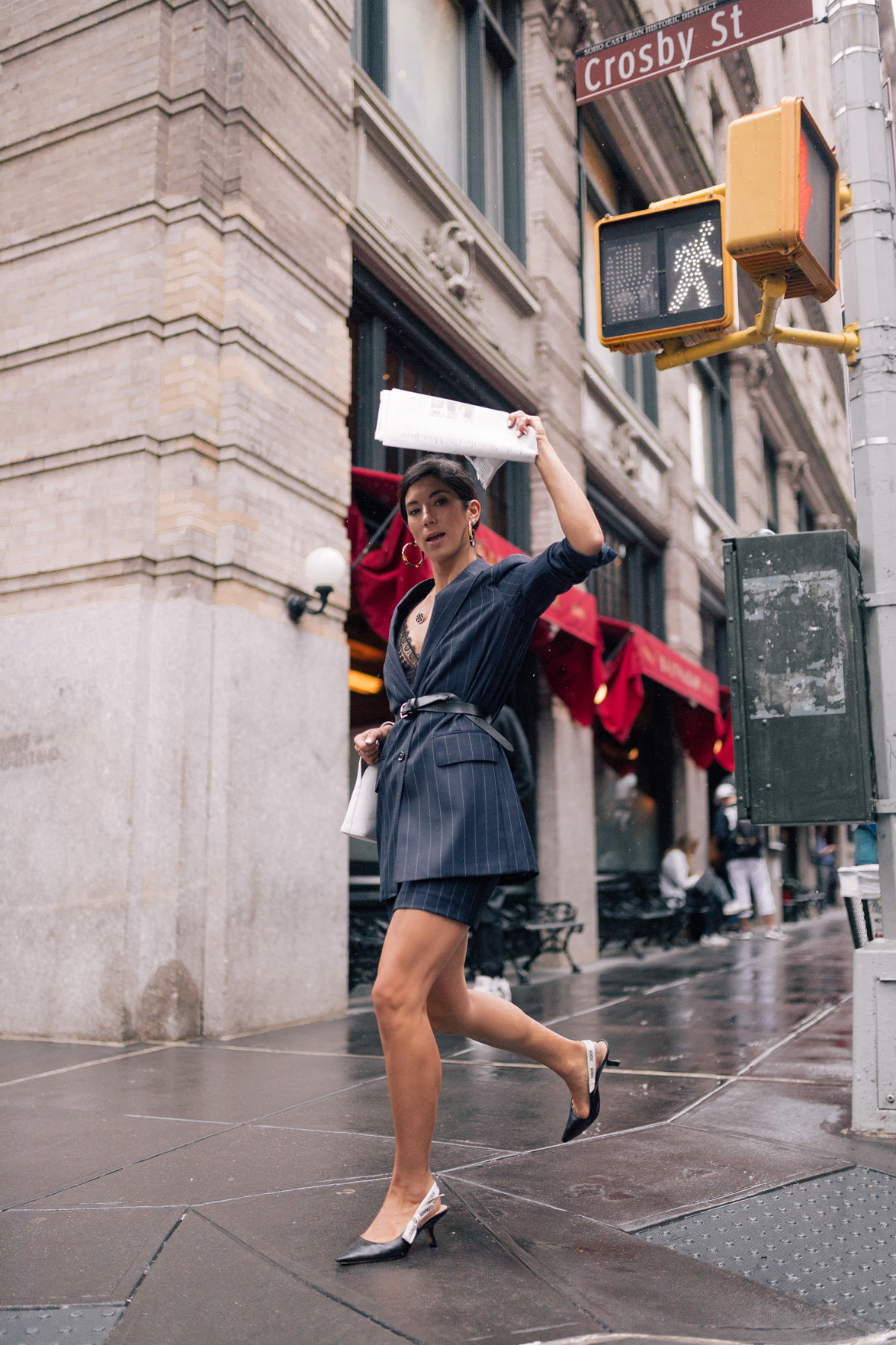 What's your favorite Carrie Bradshaw outfit?
Of course, there's almost too many good ones to count, but does anyone else remember this outfit?
It's quite possibly one of my favorites of hers. If you recall, it's the episode where she heads into Vogue for her first meeting with her editor, only to end up drunk  off one too many dirty martinis and shopping through the Vogue fashion closet at the end of the day. A classic little pinstripe suit with a nod to her vintage magpie ways in the form of a Victorian collar pin. It was polished. It was chic. It was a beautiful spin on a pinstripe business suit -- feminine, strong and unique. And I've been searching high and low for something similar ever since!
Thankfully, we're seeing a resurgence of amazing suits these days -- pants, shorts and the skirt variety. And while I've never worked in too formal of an environment that necessitated a suit, I think every woman should have a few on rotation for those days when you need to pack a little extra PUNCH for that meeting, presentation or yes, getting drunk in the Vogue fashion closet.
While this particular beauty isn't a dress like Carrie's, I happen to love these separates just as much, especially with the skirt worn just high enough to make it look like a blazer dress. You all could probably guess, I've been on the hunt for a good blazer dress since seeing the Duchess of Sussex in hers for a performance of Hamilton, and while the hunt continues for that number, this Sui Studio combo is a winning favorite of mine. I belted the blazer to give my overall silhouette some shape and opted for a more daring, peek-a-boo bralette situation -- of course, this combo isn't necessarily safe for work, so I would save this for more of a date night occasion.
I've rounded up my favorite suit sets of the moment down below! Are you guys into power suits?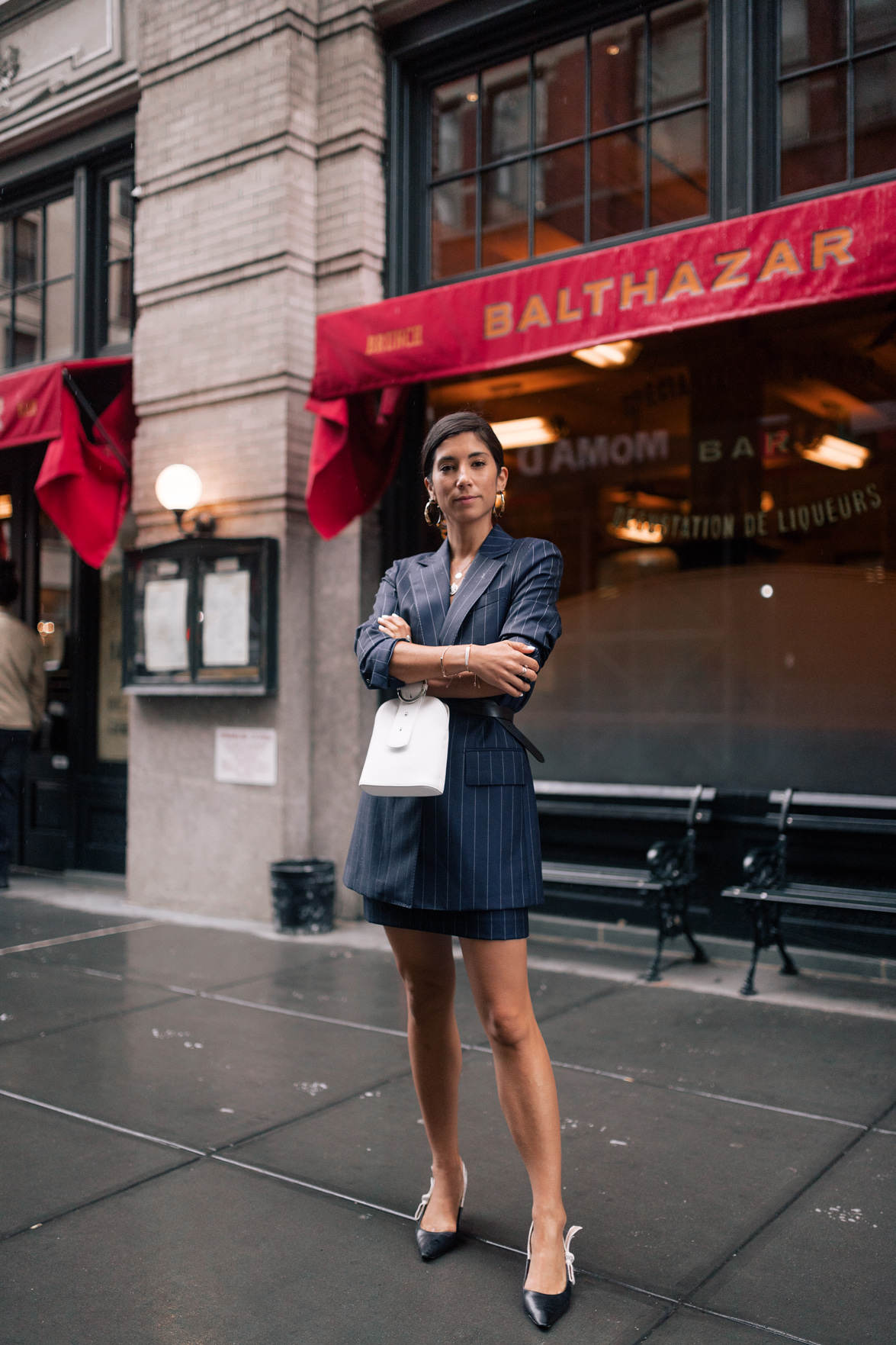 OUTFIT DETAILS: SuiStudio suit (gifted) // & Other Stories bralette // Dior heels // Parisa Wang bag (gifted) // Gas Bijoux hoops // Showroad necklace