3
minute read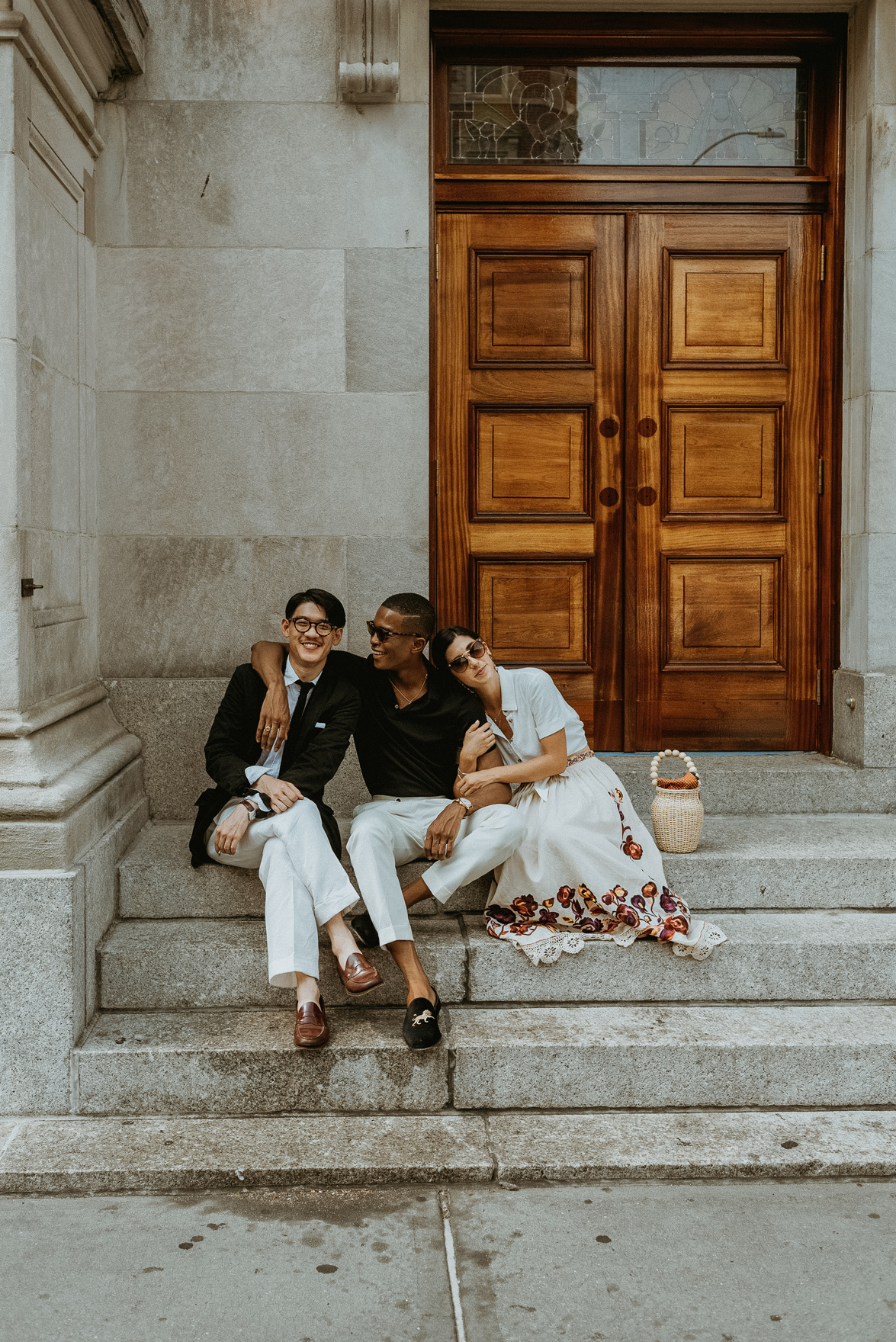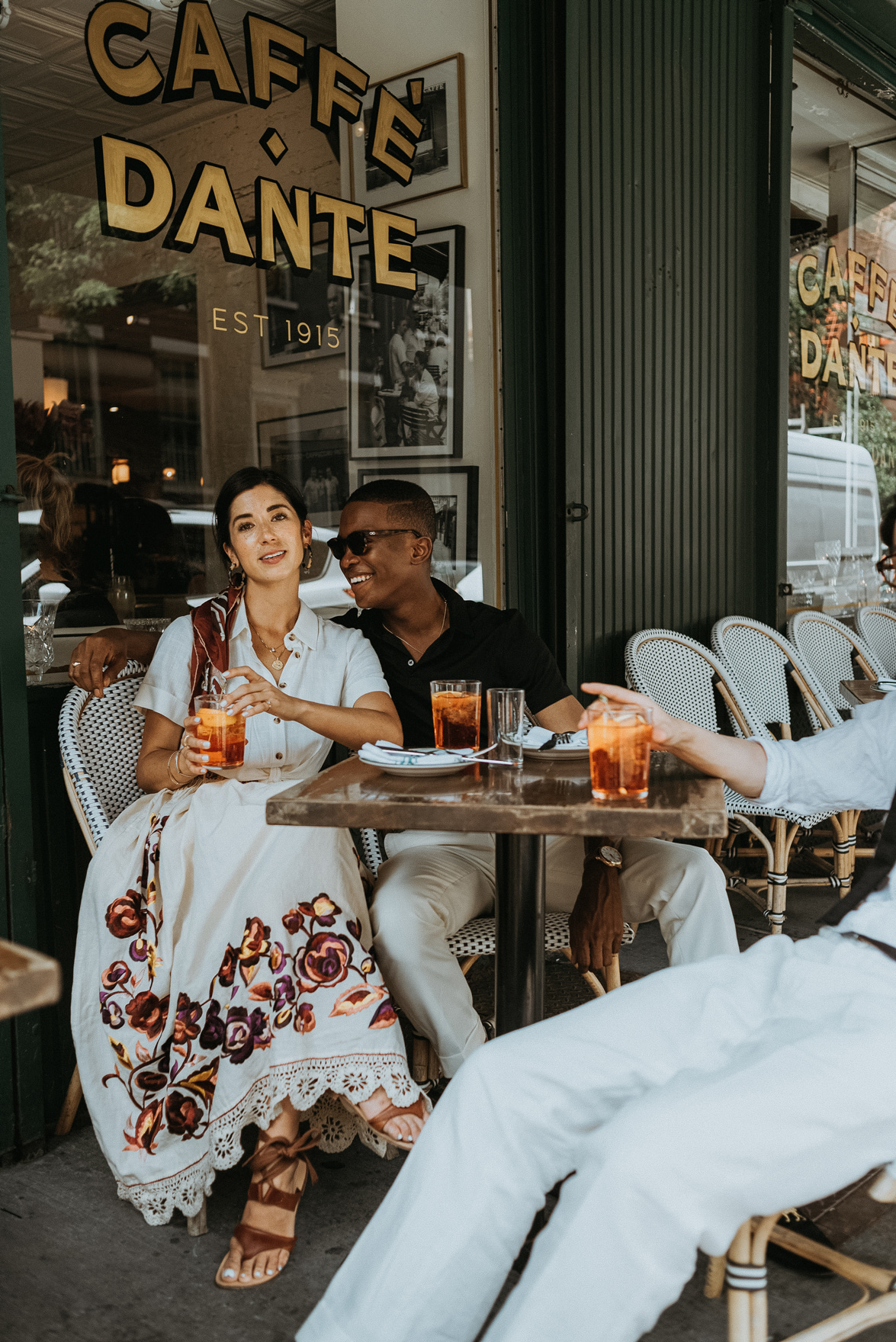 Ciao, ragazzi!
Welcome back to our Talented Mr. Ripley series (you can see part 1 here). For our second installment, we wanted to recreate some of the trio's escapades through Rome and Venice, embracing the long mid-afternoon cocktail breaks that turn into aimless wandering and jovial mischief, before a night of dinner and dancing, once the heat of the day dissipates.
It's hard to describe, but don't you just love who you become on vacation? When your cares and responsibilities are limited to where and when you might wander to that day? There's a distinct moment, whenever I'm embarking on a trip, when I can feel some of my worries shed off of me, like a second skin sloughing off, and I'm able to be fully present in the beauty, history and awe that surrounds me in a new place. I think we can all agree it's not often we allow ourselves to do that these days and it's something I'm really trying to push myself to do more of, as often as I can.
I leave next week for Ischia and Puglia in Italy and I'm beyond excited to tap into my best vacation self. In the meantime, I've rounded up this week's Friday Favorites (a day late, so sorry!). Hope you're all enjoying a relaxing weekend!
ONE // Eight female black writers and thinkers on Toni Morrison's death
And of course, my favorite excerpt goes to Michelle Obama: "We belong, she showed us, not just in paperback books but in textbooks, not just in a publishing house but in the White House."
TWO // Is it possible to stop a mass shooting before it happens?
This woman, whose name you'll never see reported, is the top-secret investigator scouring some of the internet's most violent online hate groups to seek out those who might be looking to plan attacks. Until we have common sense gun control laws in this country, her work is extremely important.
While we're on the subject, I just wanted to share Everytown's website again -- they've been doing a lot of amazing work this past year to end gun violence and make our communities safer. You can donate directly on their website linked above.
FOUR // Chinae's response to the Soulcycle / Equinox debacle 
Perhaps the most tactful and graceful response I've seen thus far to this whole episode. She's a class act.
Absolutely love Dana's No Shop August commitment -- and will likely follow suit for September after we get back from Italy.
SIX // 26 women on their worst career mistakes
Nothing takes the cake like the woman who cut her own toe off. OUCH!
SEVEN // Eye Swoon's guides to Ischia and Puglia 
BRB, bookmarking all of Athena's recommendations for Italy next week!
EIGHT // Halley Bailey responds to the #NotMyAriel backlash
She's another class act -- talk about responding to hate and negativity with love and grace.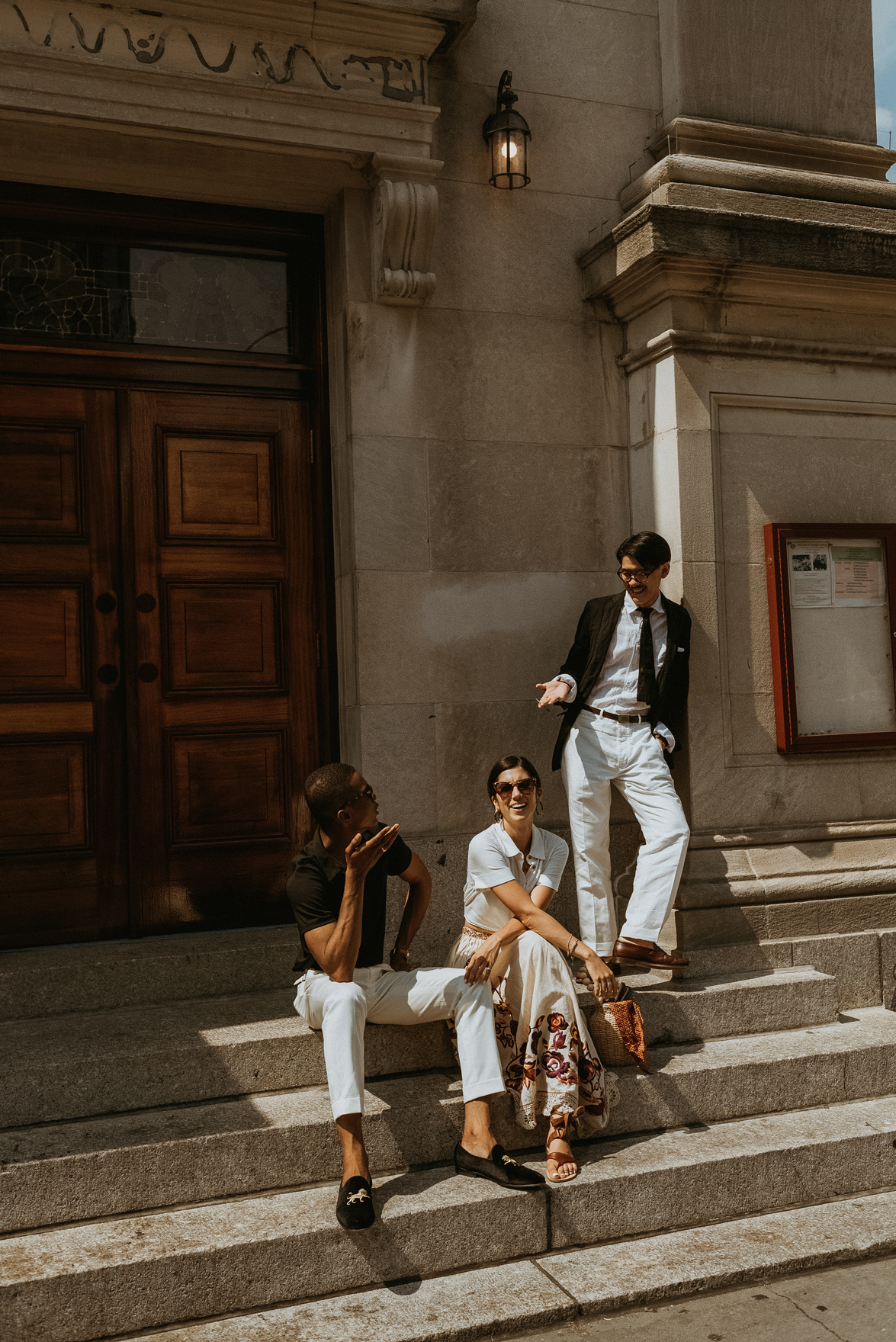 OUTFIT DETAILS: Frank & Eileen shirt (gifted) // Ulla Johnson skirt -- on sale! // Sarah Flint sandals (gifted -- you can still snag $50 off your first order with the code KRYSTAL50 at checkout!) // Vintage YSL sunglasses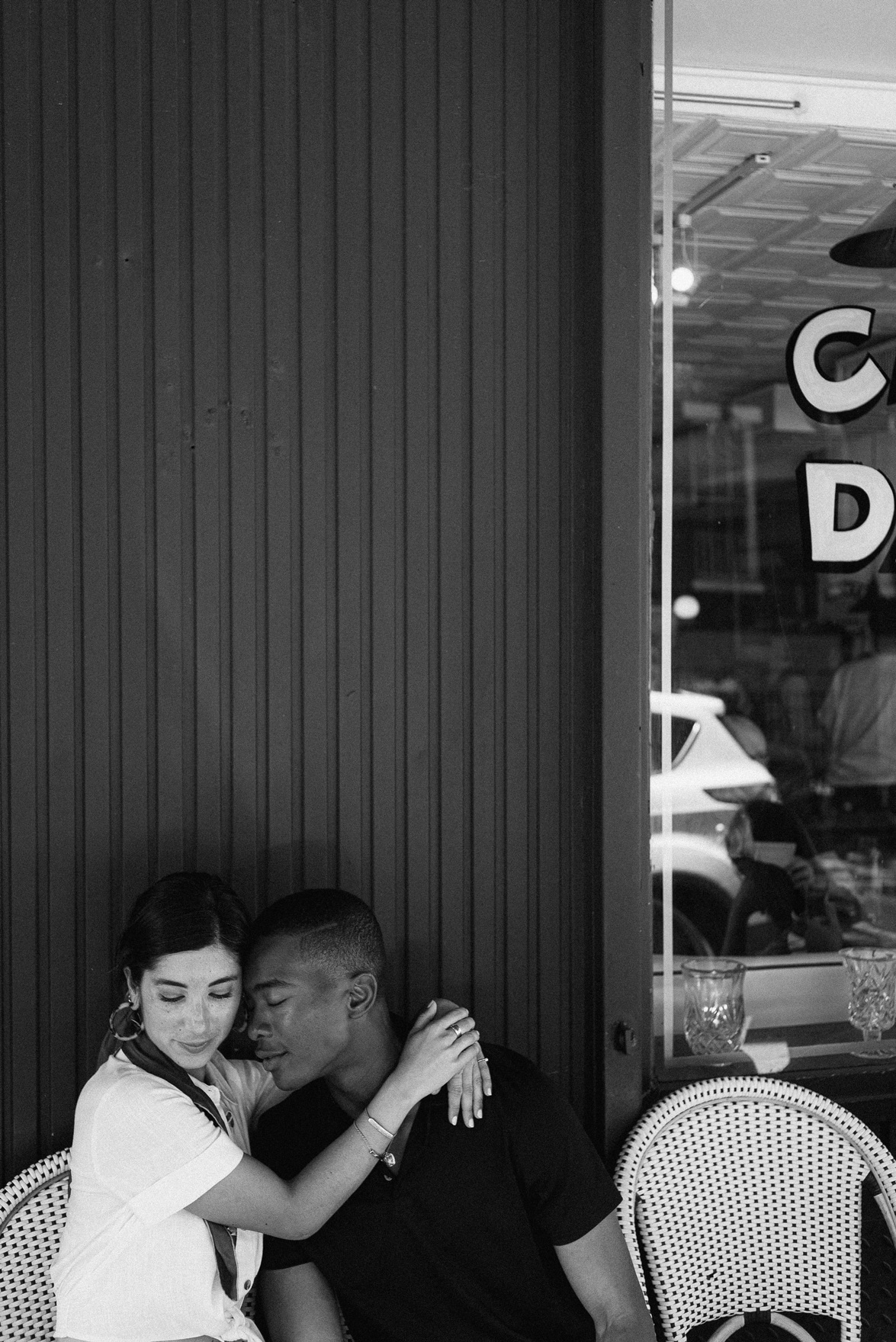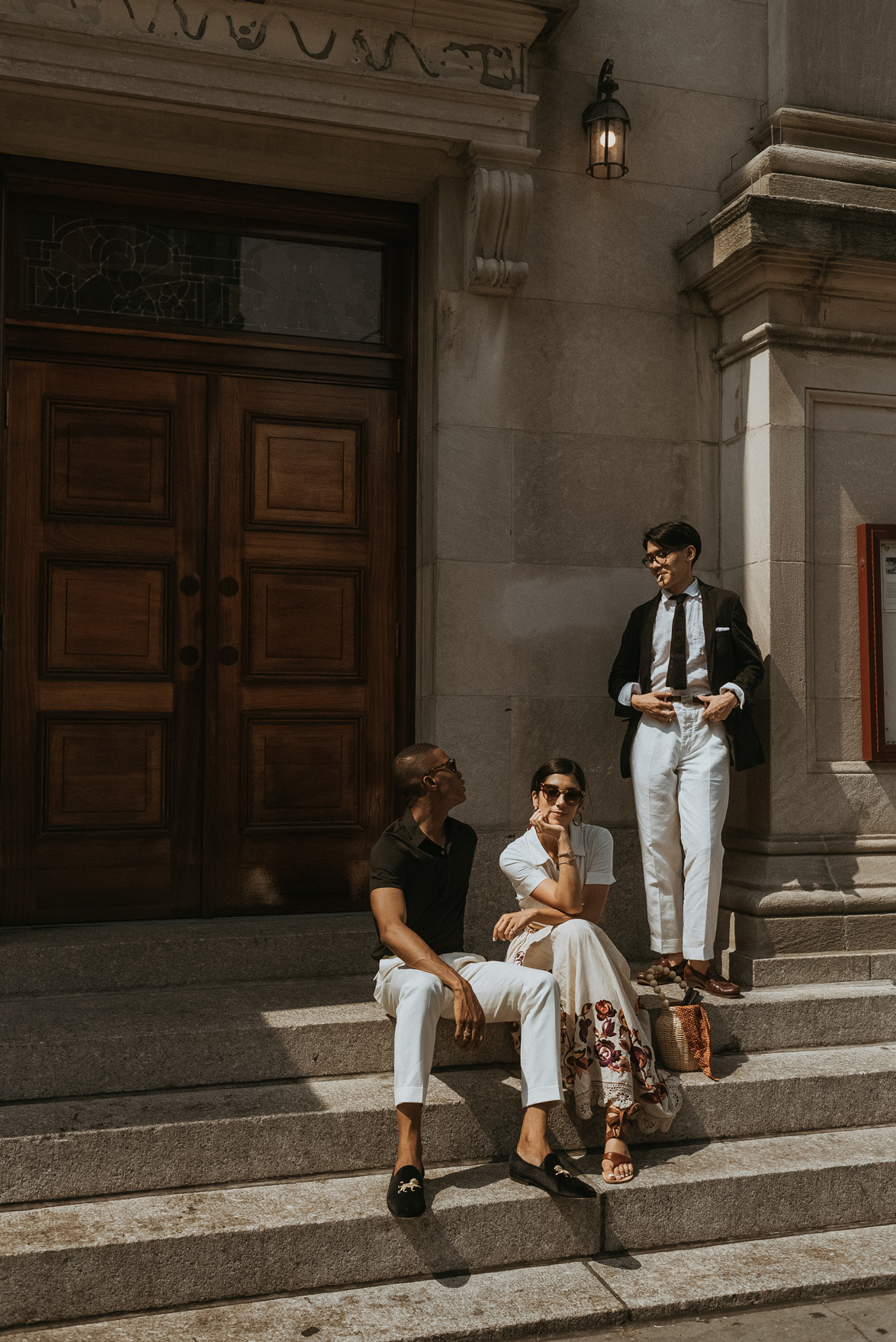 Photos by Grant Legan // Featuring Igee Okafor and Raymond Chu