4
minute read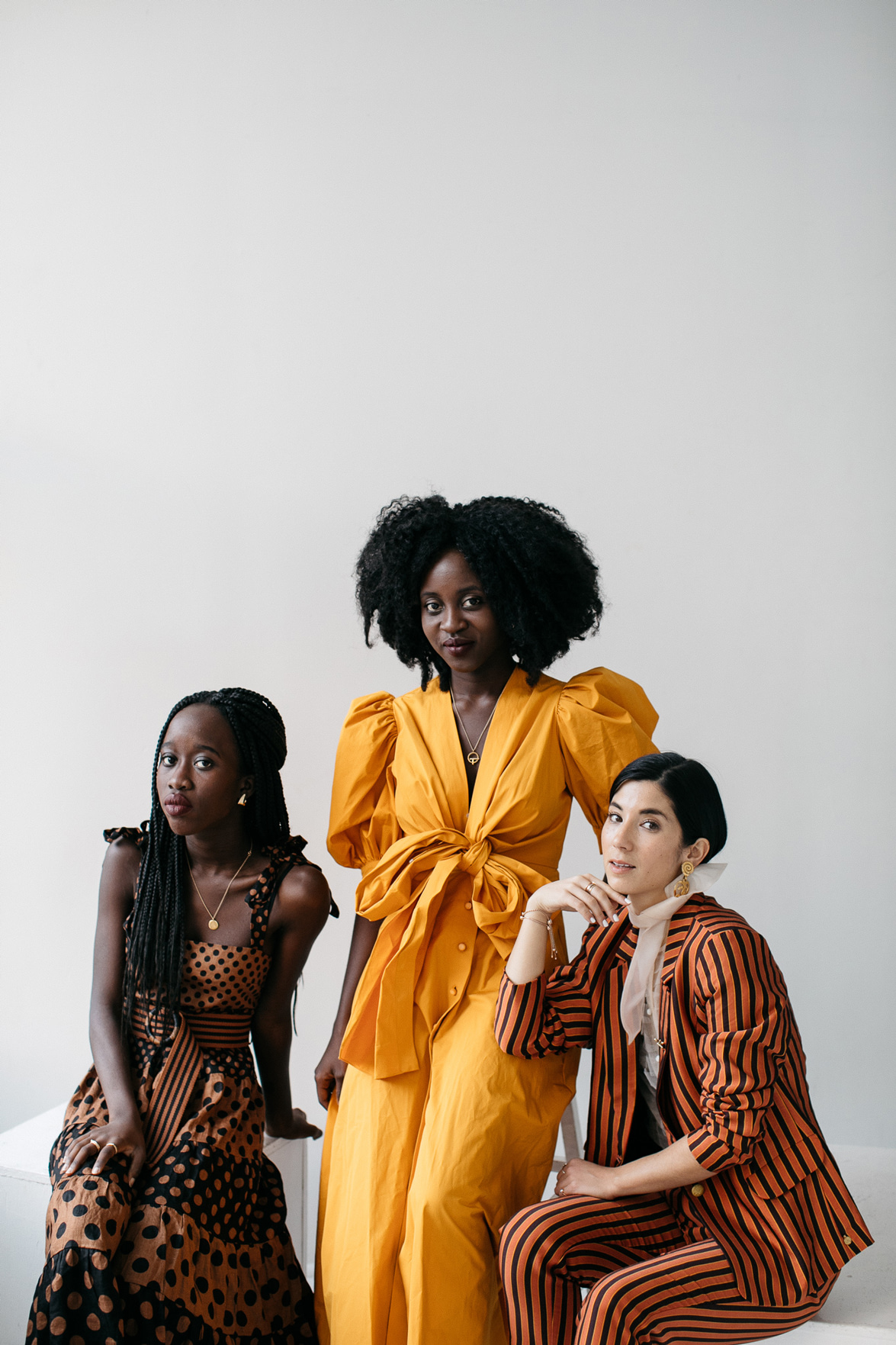 Have you ever just wanted your friends to style you?
I do all the time. Takes a lot of the guess work out of getting dressed for starters and they always pick out something for you that you'd never pick out for yourself. It's an excuse to play dress up with someone else pushing you out of your comfort zones. And given that we're in the thick of winter where it's easy to fall victim to a style rut every now and then, Shelcy, Christy and I decided it was time to give it a shot.
If you're unfamiliar with Shelcy and Christy of NYCxClothes & Friends, I'm here to fix that! I met this dynamic sister duo about a year ago, likely at a Shopbop event, and I've loved their feminine meets tomboy look ever since -- think classic prep school blazers with ruffled blouses, relaxed jeans and a pair of shoes that usually leave you asking, "Tell me the name of that designer again!" as you frantically make a note of it on your iPhone. They're effortlessly classic, a blend of dressed up and dressed down, with some of the coolest and newest accessories around and I'm really excited to introduce them to you all today!
As you can tell, they picked a classic suit moment for me -- with their signature feminine flair -- a ruffled, pussy bow blouse. Some of my longtime readers may recall I wore A LOT of printed suits back in the day when I worked at Google, so it felt like a fitting homecoming to be back in one, styled by these ladies. I love the fun pinstripe and unusually warm tones of it -- so refreshing in winter, right?
To complement, I decided to pick two full skirt, midi dresses (my weakness!) that would round out our color story here of marigolds, rusts and coppers. Given that I have a soft spot for drama, I couldn't resist the full peasant sleeves of this Silvia Tcherassi dress or the funky polka dots of this Zimmermann frock -- plus, I think both would look killer with a pair of boots (snakeskin perhaps?) and a turtleneck layered underneath, making them winter appropriate in no time .
We've chatted here about borrowing clothes from friends before -- something I highly recommend and love doing myself since I'm on a bit of spending freeze myself -- but to take it one step further, perhaps try something different with your friends this time around. Ask them to style you, as they would style themselves and see what comes of it! Something tells me you might just dig it.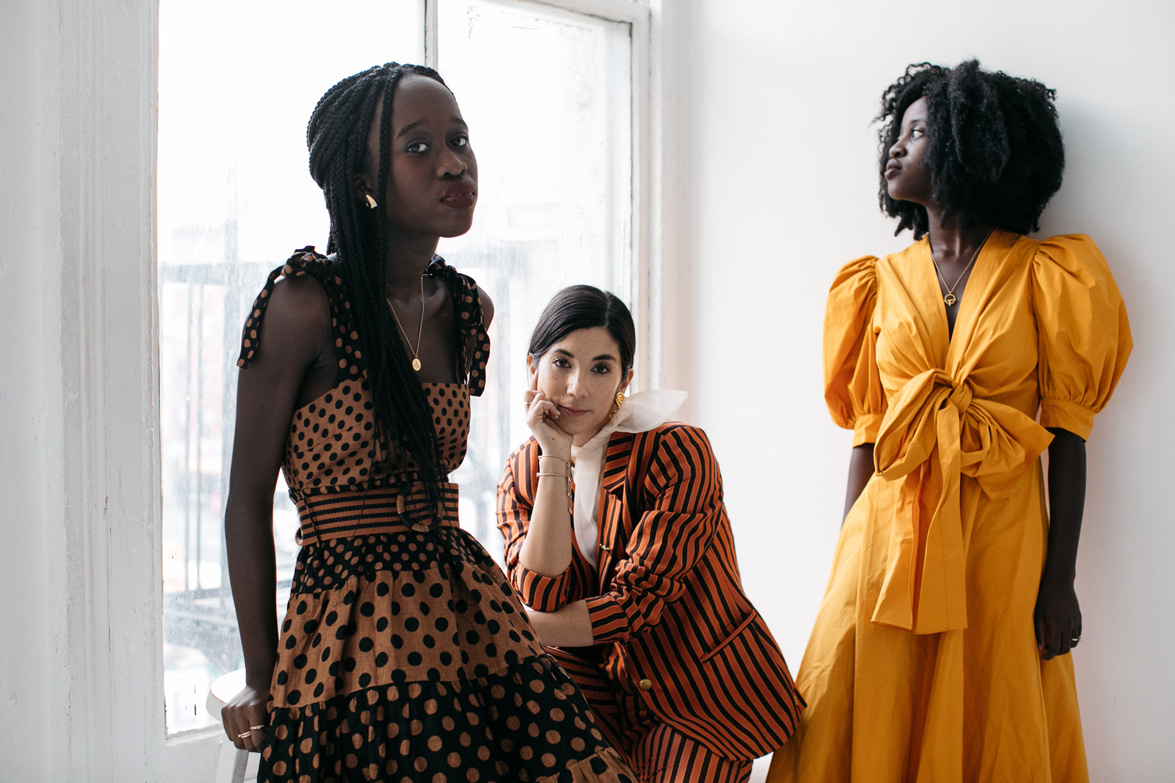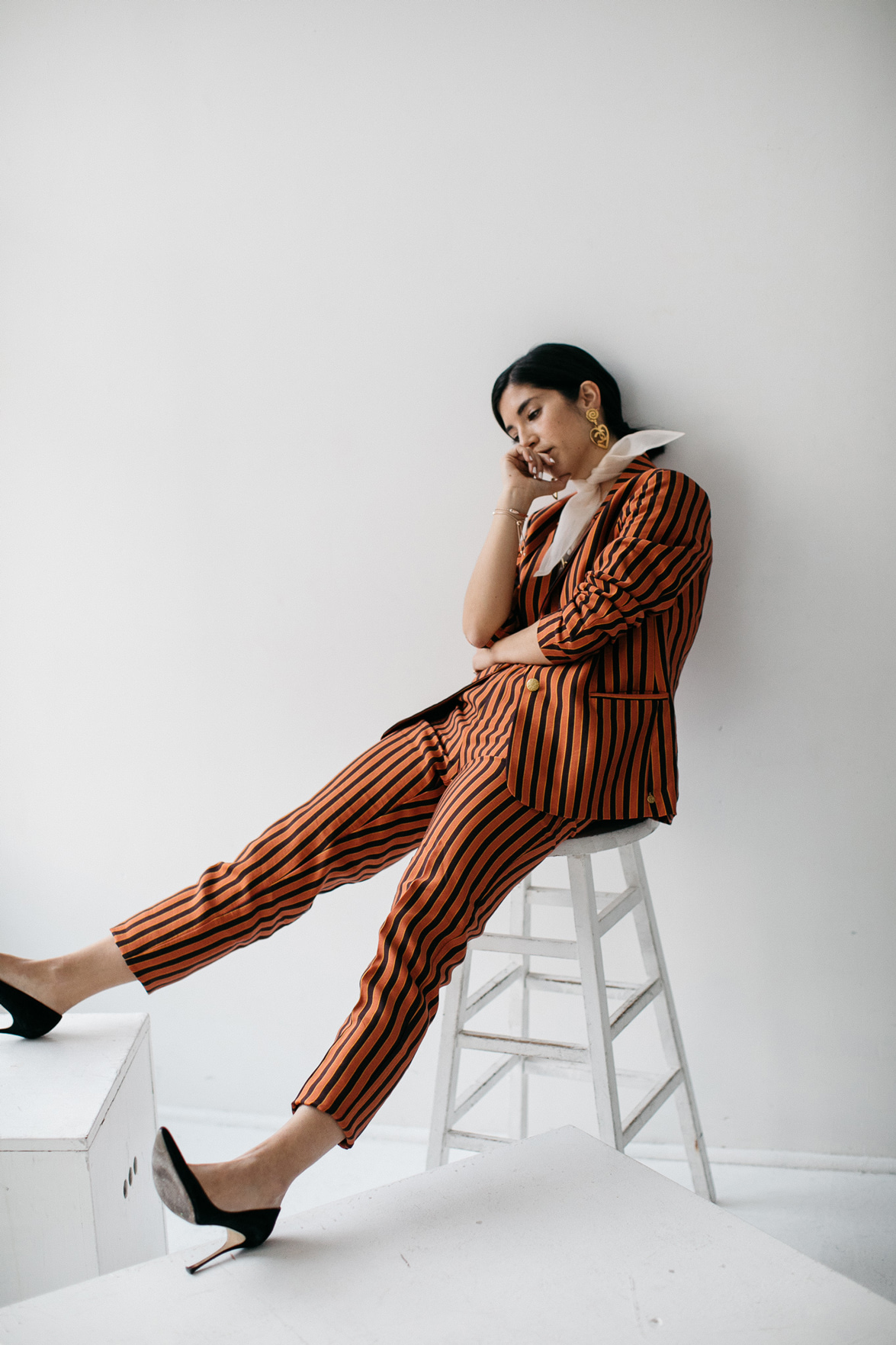 OUTFIT DETAILS: ON KRYSTAL -- Scotch & Soda blazer and pants via Shopbop // Julianna Bass top via Shopbop // Sergio Rossi heels (may need to replace this pair soon for these guys) // Chanel earrings // ON SHELCY & CHRISTY -- Silvia Tcherassi yellow dress via Shobop // Zimmermann polka dot dress via Shopbop (sold out, similar style here)