2
minute read
OUTFIT DETAILS: Tibi skirt // Vintage hat (similar style here) // Vintage Chanel earrings // Sarah Flint heels (gifted) // Irving Penn book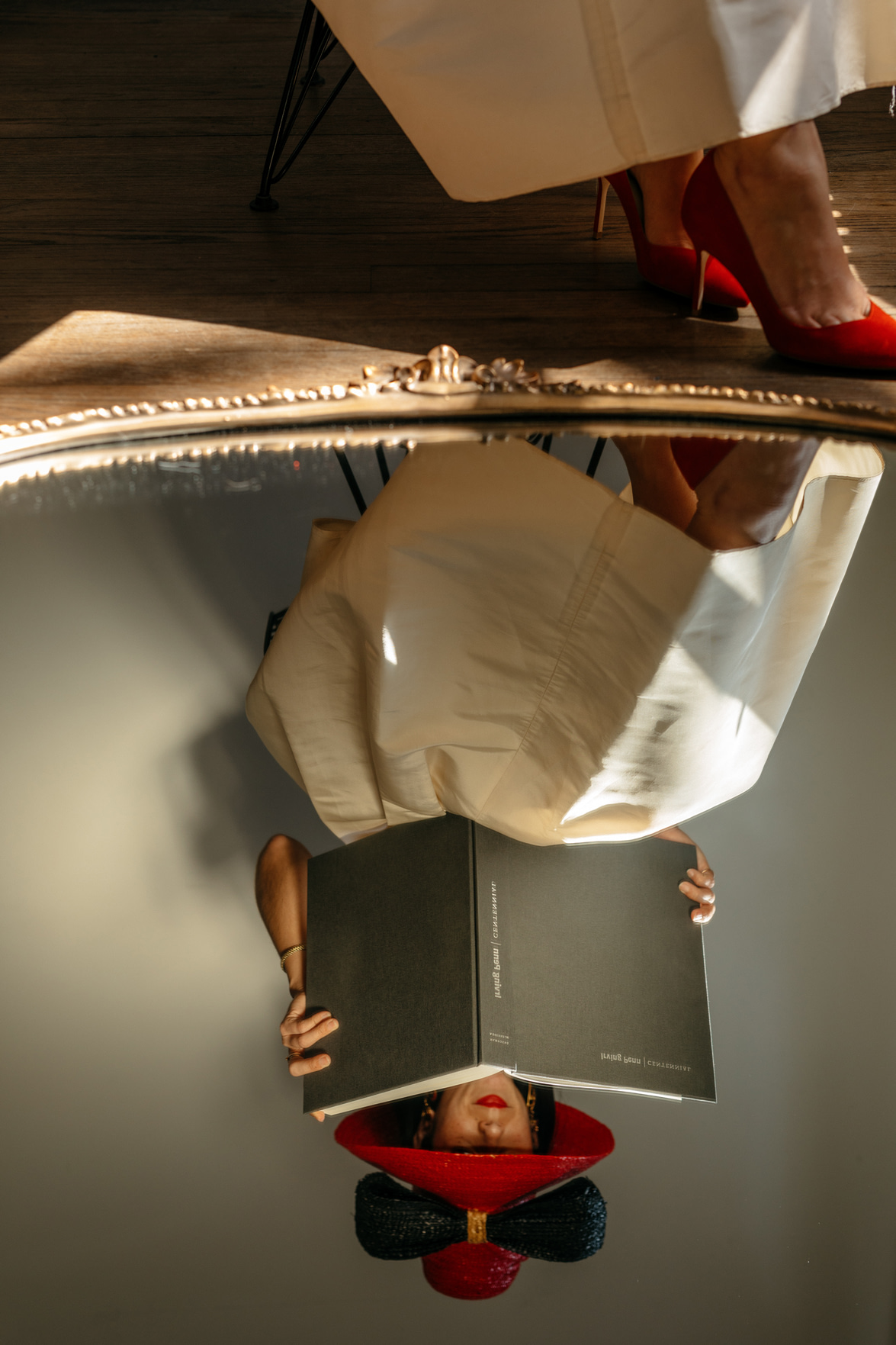 Oh, Dorothy — what we all wouldn't give for a pair of ruby red slippers right now.
Three simple taps to wake us from a bewildering and at times, upside down dream. The other day, during our daily walk with Elvis, Ty and I headed over to the Hudson River and talked about what our new normal might look like. "Normal" is such a relative word, isn't it? Especially when so many "what ifs" still loom in the air. What if there's a second wave? What if the economy doesn't rebound like they hope? What if reopening phases begin too soon in certain areas of the country? What if we can't see our parents this year? What if our jobs don't hold up? What if, what if, what if...oh what if we could just close our eyes, tap our heels, and suddenly wake up from this dream...this nightmare?
And then, for some reason, I thought about Dorothy's ruby red slippers. If you recall at the very end of The Wizard of Oz, Glinda the Good Witch tells Dorothy about the magical powers of her slippers and how they can transport her back home if she wishes it so. As a young girl, I remember feeling frustrated with Glinda — "how could she have Dorothy go through all that danger if she had the magic shoes on the entire time?" As my parents assured me then, and as I'm assuring myself now — Dorothy had something to learn, every step of the way. Simply put, the only way back home was to go through it.
So, as I sat there the other day with Ty and Elvis, watching the sunset cast a warm yellow glow across a sea of emerald-tinted windows, I thought to myself...perhaps we do, too. Like Dorothy, maybe we have something to learn here. The real question is, do we have the heart, the courage and the intelligence to face those lessons, head on? I can only hope we do.
How are you defining what our new normal might look like? Would love to hear your thoughts!
Photos by me