4
minute read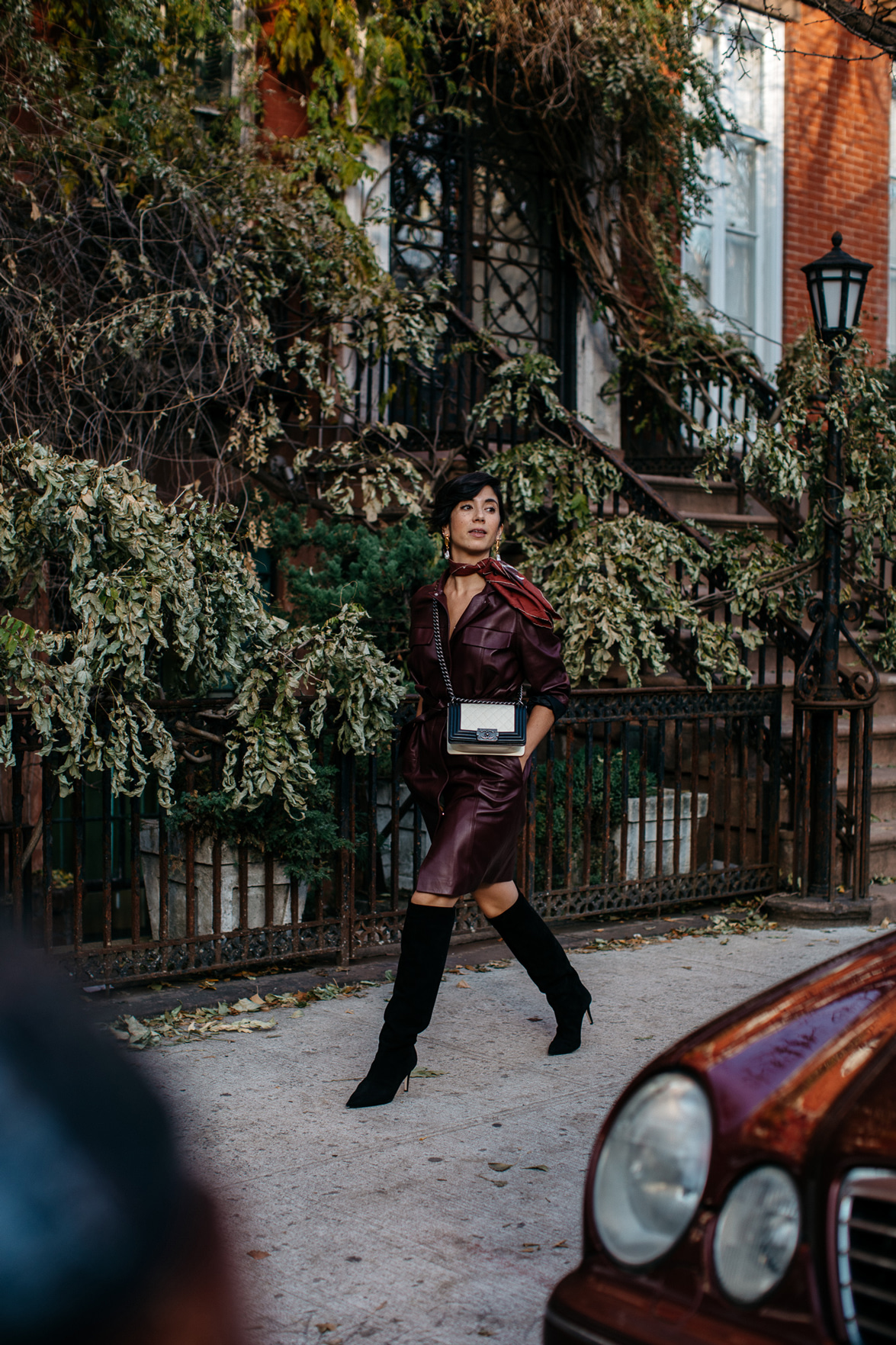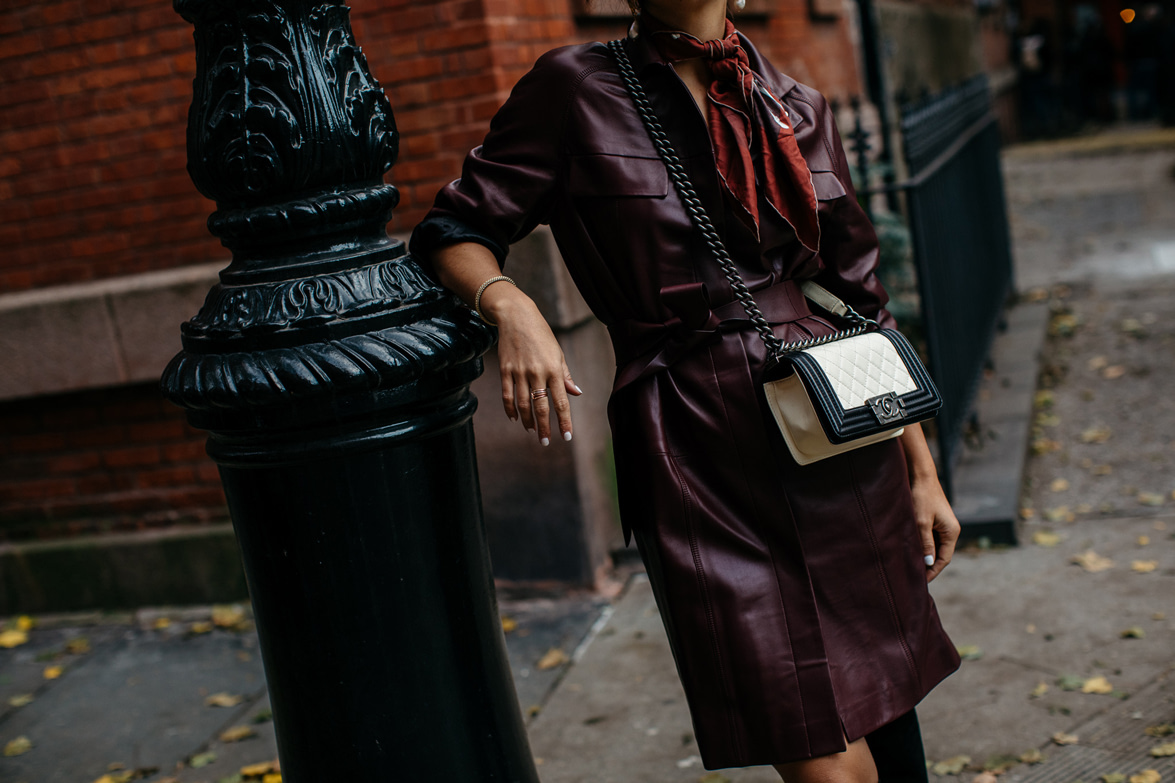 [row][half]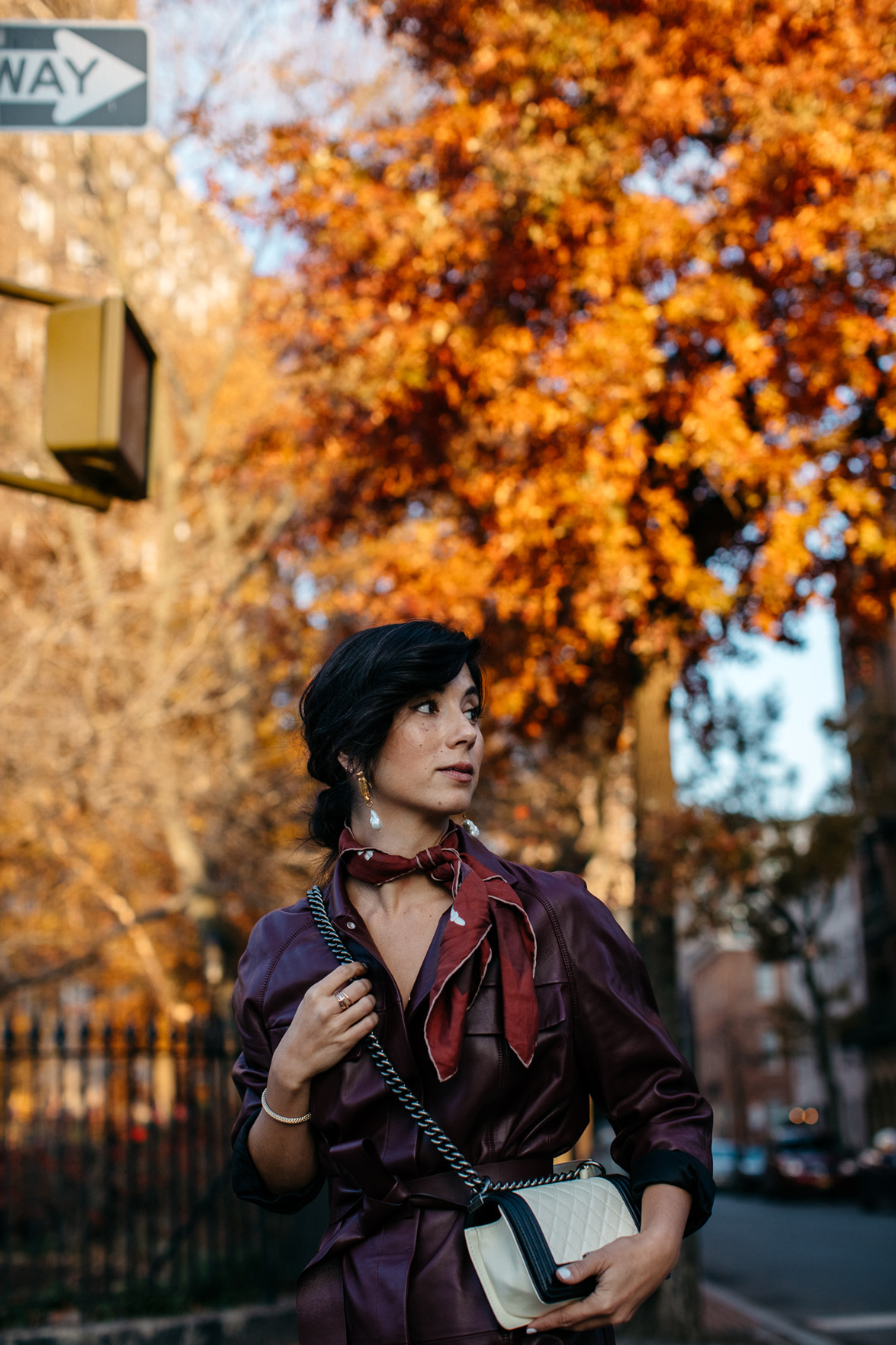 [/half][half]
Move over LBD -- there's a new sheriff in town. The LLD.
What's an LLD, you ask? Oh, it's the little leather dress. Perfect for a lot of your fall and winter occasions really because, unlike it's LBD counterpart, it doubles as many things, making it an amazing cost-per-wear investment piece. Wear it solo with boots and you've got a great cocktail party outfit. Wear it layered with a turtleneck and it's perfect for the office. Wear it with jeans, open, with a cami and it blows your regular leather jacket out of the water. Wear it, well, with anything -- and you get the picture. It's makes for a chic cornerstone of your wardrobe arsenal -- and given how leather breaks in nicely over time, it'll look just as beautiful in the years to come.
Thankfully, leather separates are making a big splash this season -- leather cropped trousers, leather dresses, leather trench coats, leather tops -- you name it, in both the real and faux variety. The more, the merrier! This particular dress is by Maison Ullens -- a new favorite contemporary ready to wear line out of Belgium, who coincidentally just launched their e-commerce -- but I've also rounded up a few of my other favorite leather pieces below, at different price points, with outfit suggestions for each.
Are you guys styling more leather this season? Would love to know how you're rocking the look!
[/half][/row]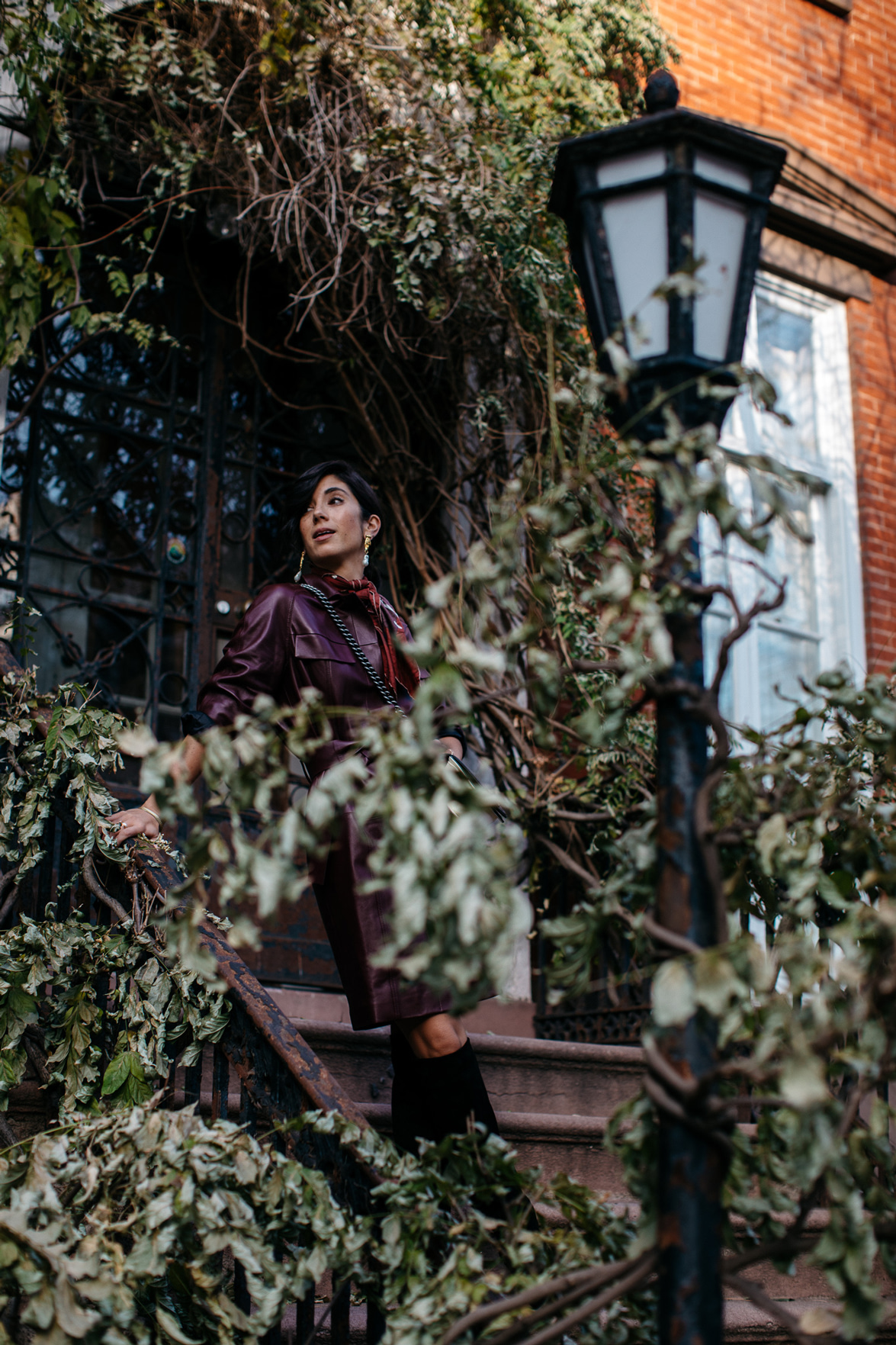 OUTFIT DETAILS: Maison Ullens leather dress (borrowed) // Tamara Mellon boots (gifted) // Chanel bag // Longchamp scarf (gifted) // Alighieri earrings (gifted) 
[prodl brand="Maison Ullens" product="Nappa leather dress" description="This little number is certainly an investment -- but you can rest assured, the quality is top notch. True nappa leather in the richest merlot wine color I've seen in a while -- will break in so beautifully over the years. I'm looking forward to wearing it with jeans and a turtleneck for a bit more dressed down sort of look." link="https://us.maisonullens.com/products/nappa-leather-dress-with-belt-grenat"]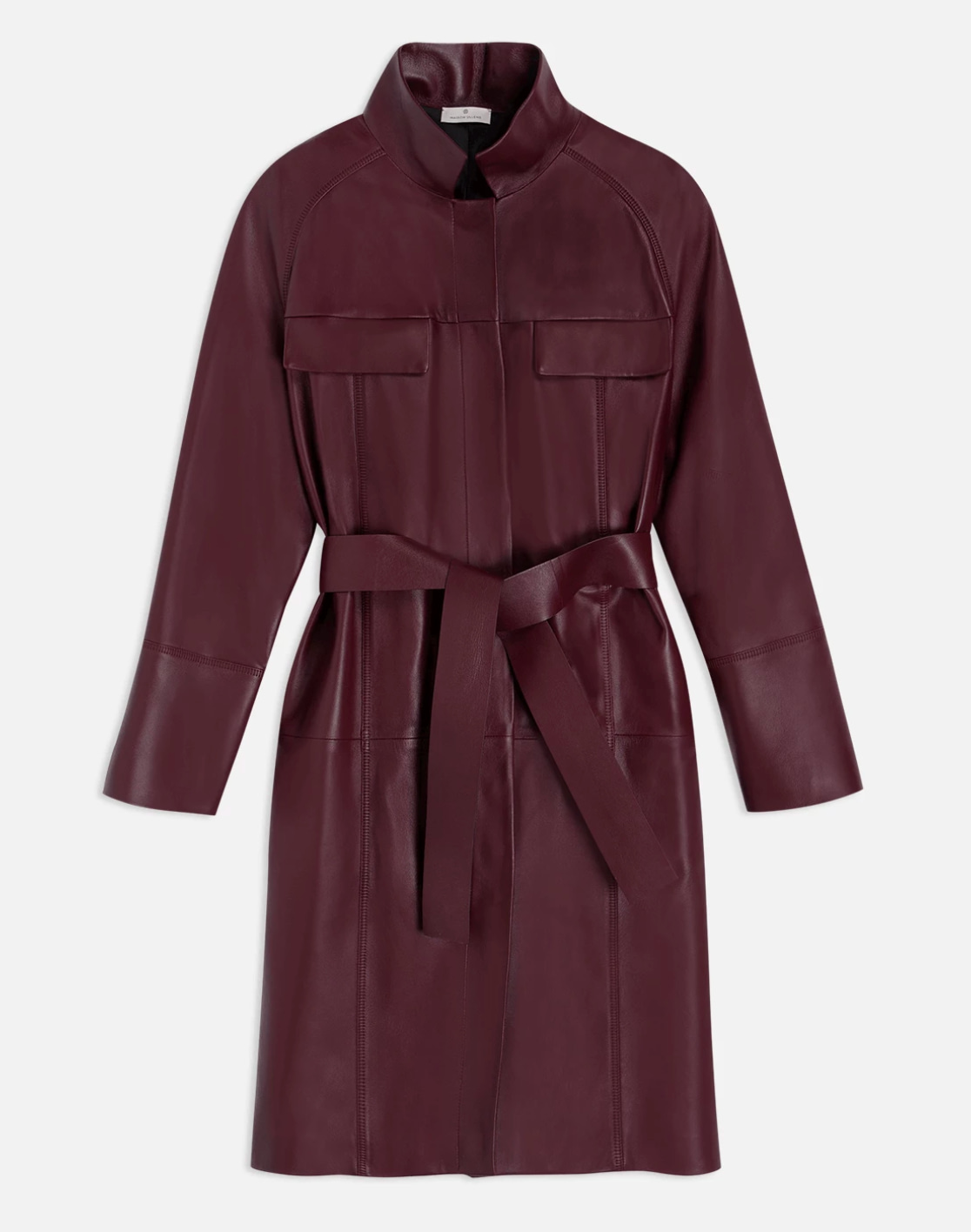 [/prodl]
[prodr brand="Nanushka" product="Faux leather shirt dress" description="Nanushka is quickly becoming another seasonal favorite of mine -- their pieces always feel of the moment, with a certain timelessness to them as well (the ideal blend in my book). I love the cognac color of this dress, and of course, the midi length is right up my alley." link="https://shopstyle.it/l/baTez"]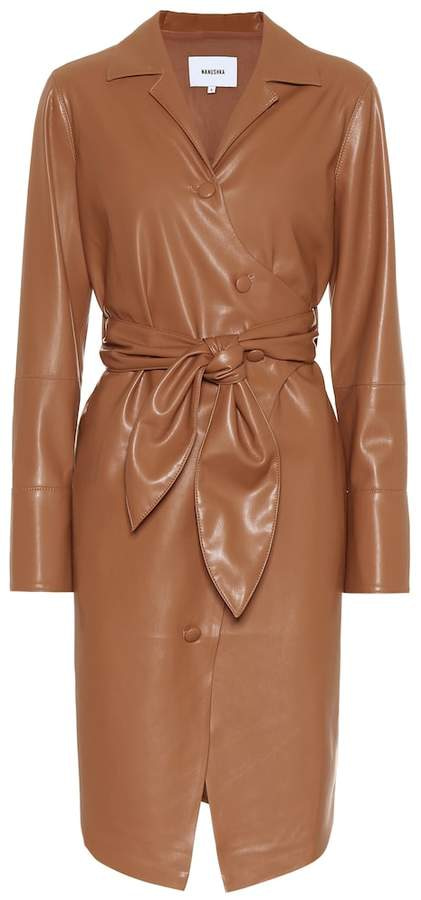 [/prodr]
[row][half]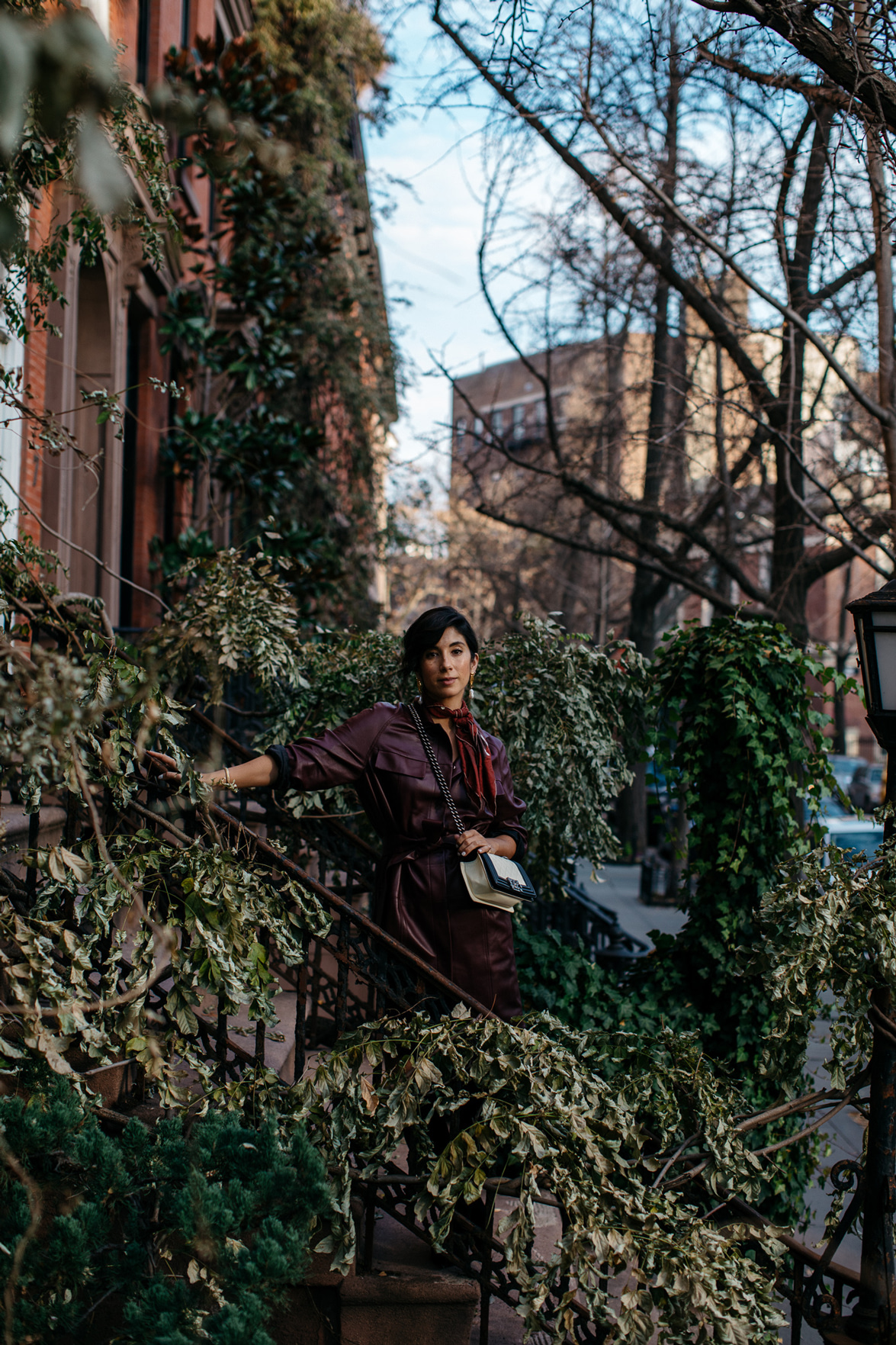 [/half][half]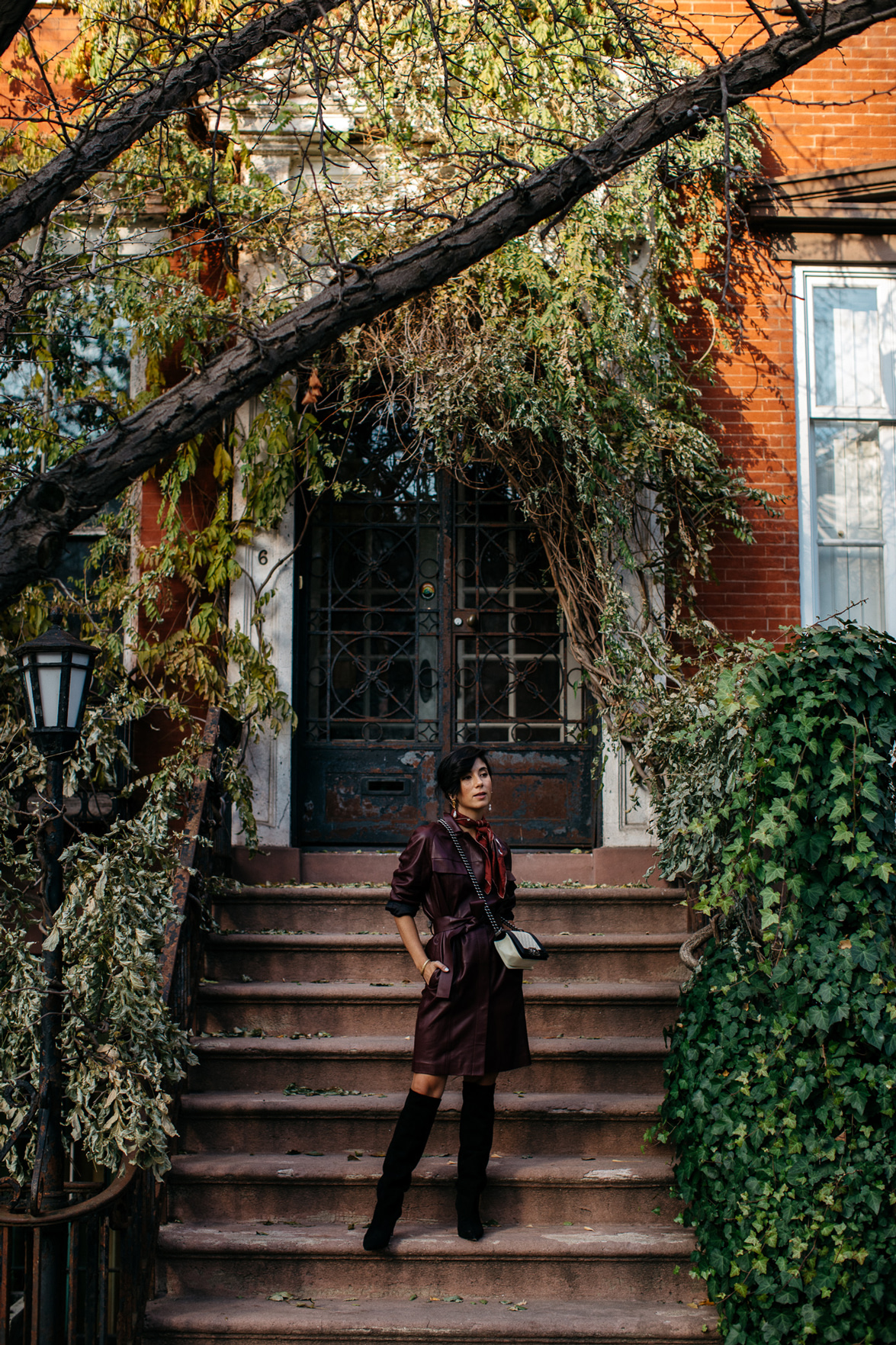 [/half][/row]
[prodl brand="Alexis" product="Faux leather pants" description="I've been searching high and low for the right pair of cropped black leather (or faux leather) pants and I think this pair by Alexis fits the bill nicely. Would pair beautifully with a cropped knit sweater and heels, aka my new winter uniform." link="https://shopstyle.it/l/baTeJ"]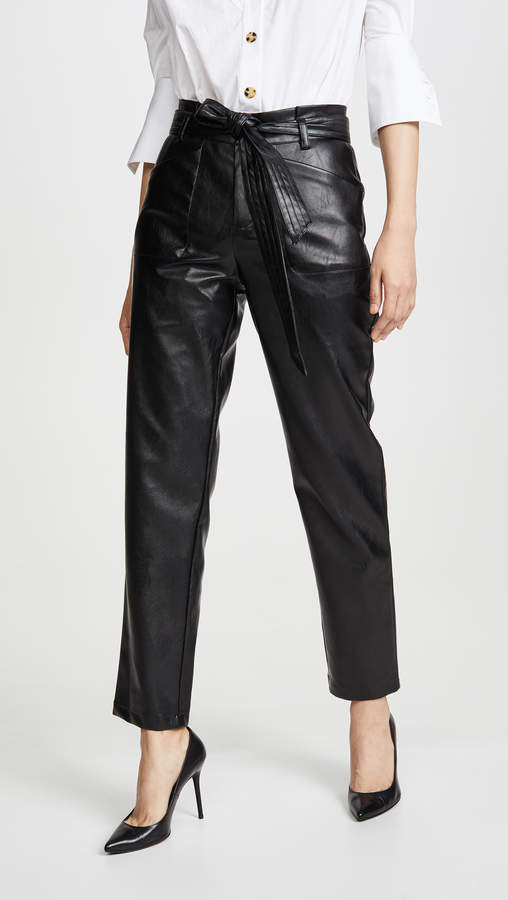 [/prodl]
[prodr brand="Amanda Uprichard" product="Cropped faux leather pants" description="Another great price point for faux leather pants -- plus I love how this pair is a bit more tapered at the ankle, which would make it easier to tuck into boots if you were feeling daring!" link="https://shopstyle.it/l/baTfN"]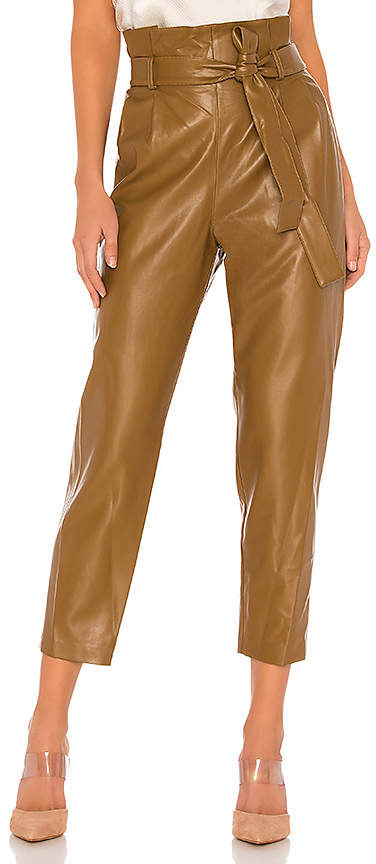 [/prodr]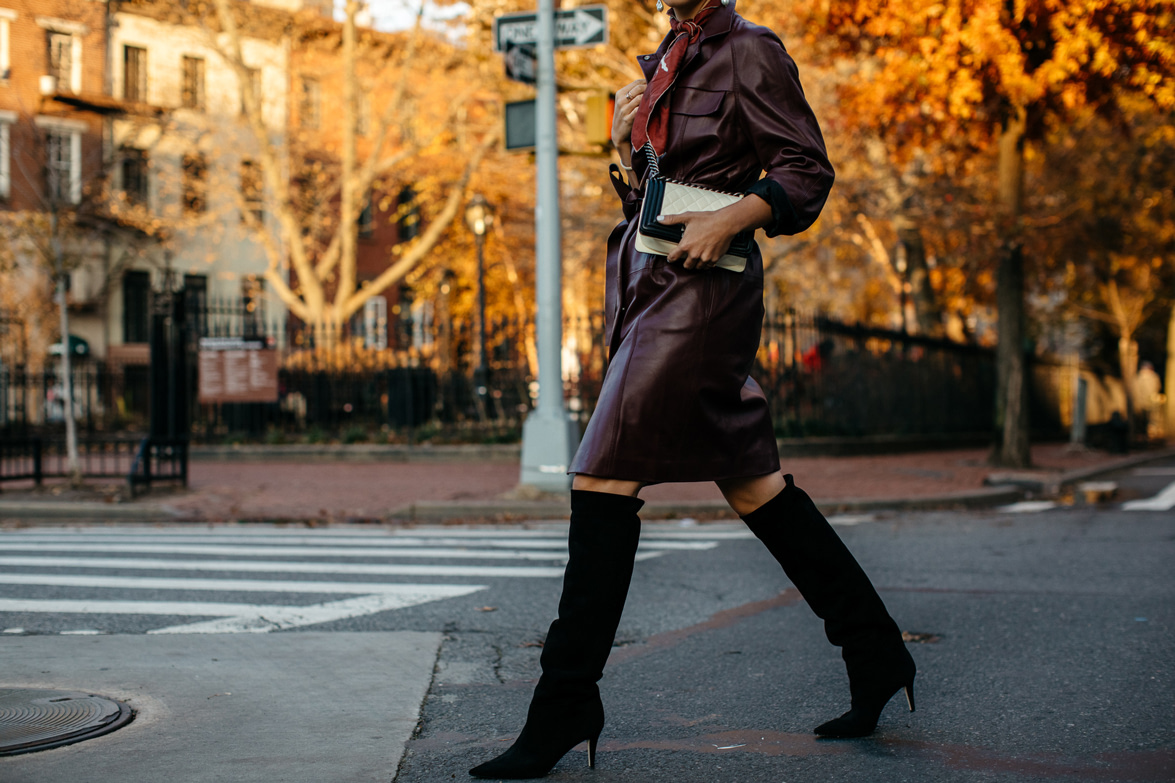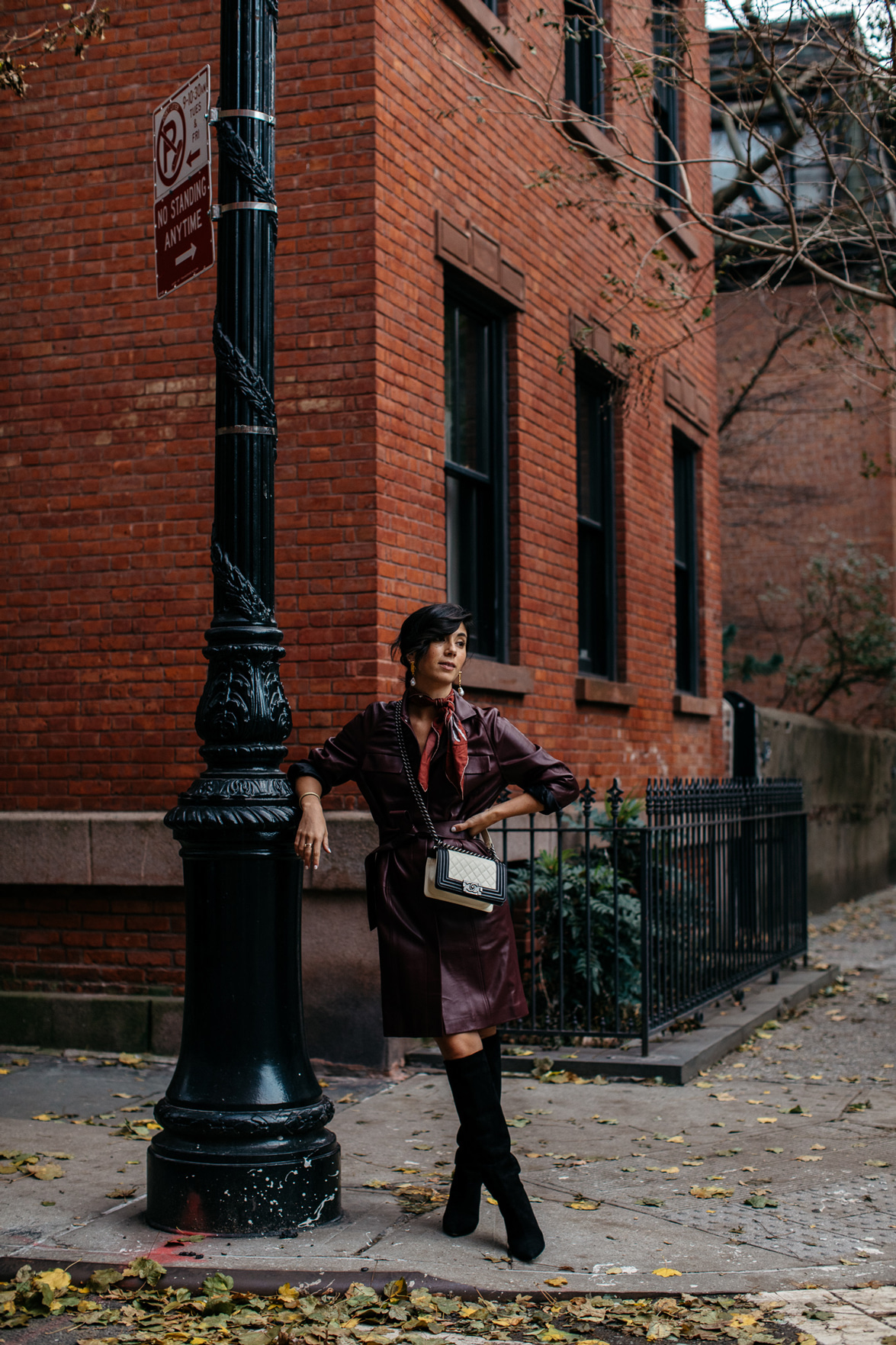 [prodl brand="Theory" product="Leather trench coat" description="Another wine colored piece, which just so happens to be on sale! A classic trench silhouette here -- in a rich leather -- you'll want to wear this number with silky dresses and jeans alike." link="https://shopstyle.it/l/baTgC"]
[/prodl]
[prodr brand="Stand Studio" product="Eliora leather trench coat" description="Matrix but make it fashion, right? Another leather trench beauty that happens to be on sale -- and with a double breasted front like that, how can you say no?" link="https://shopstyle.it/l/baTgG"]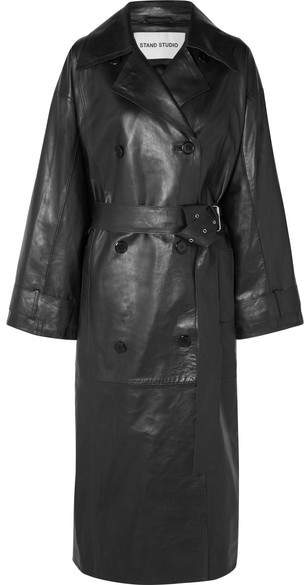 [/prodr]
[row][half]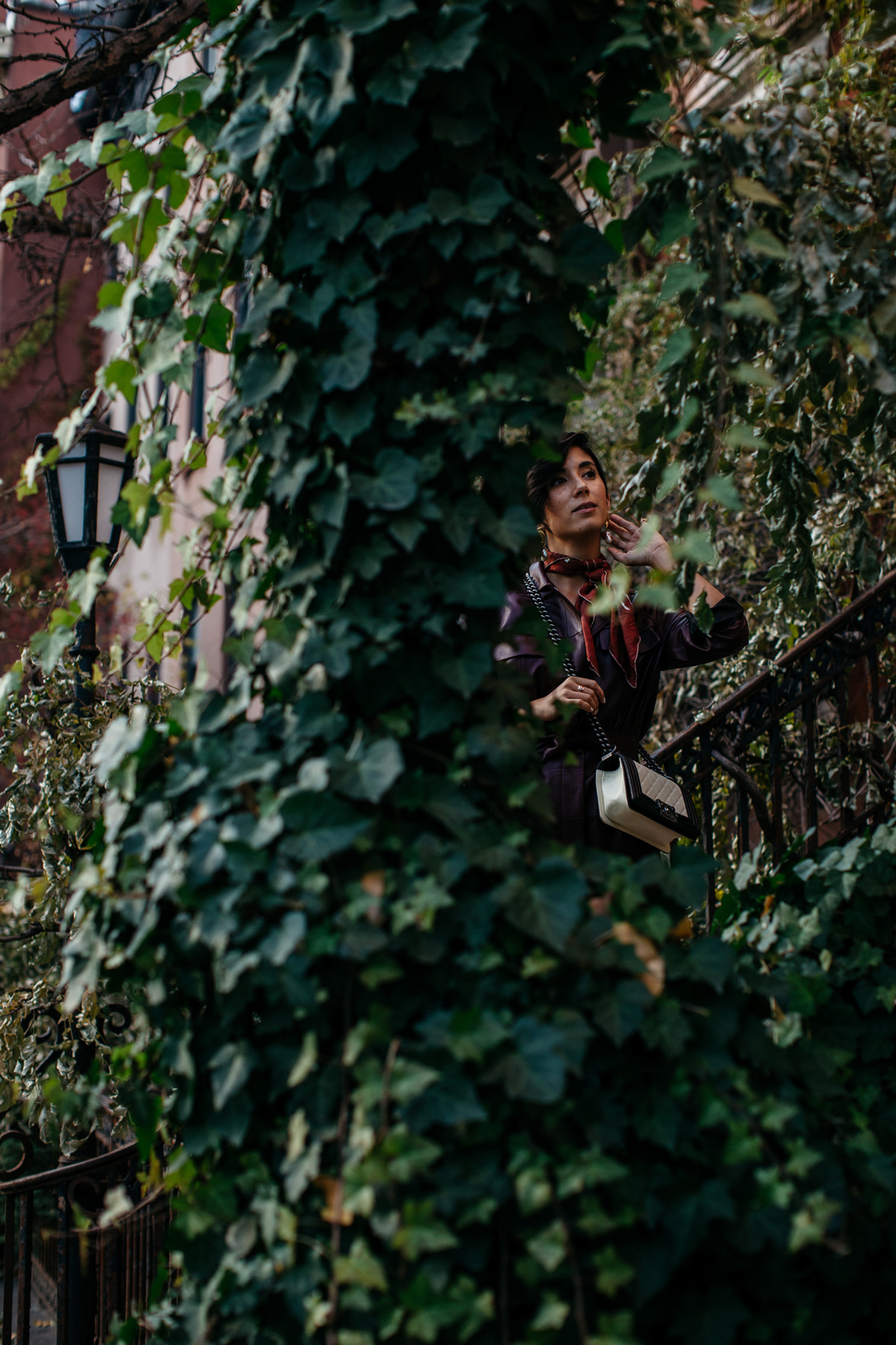 [/half][half]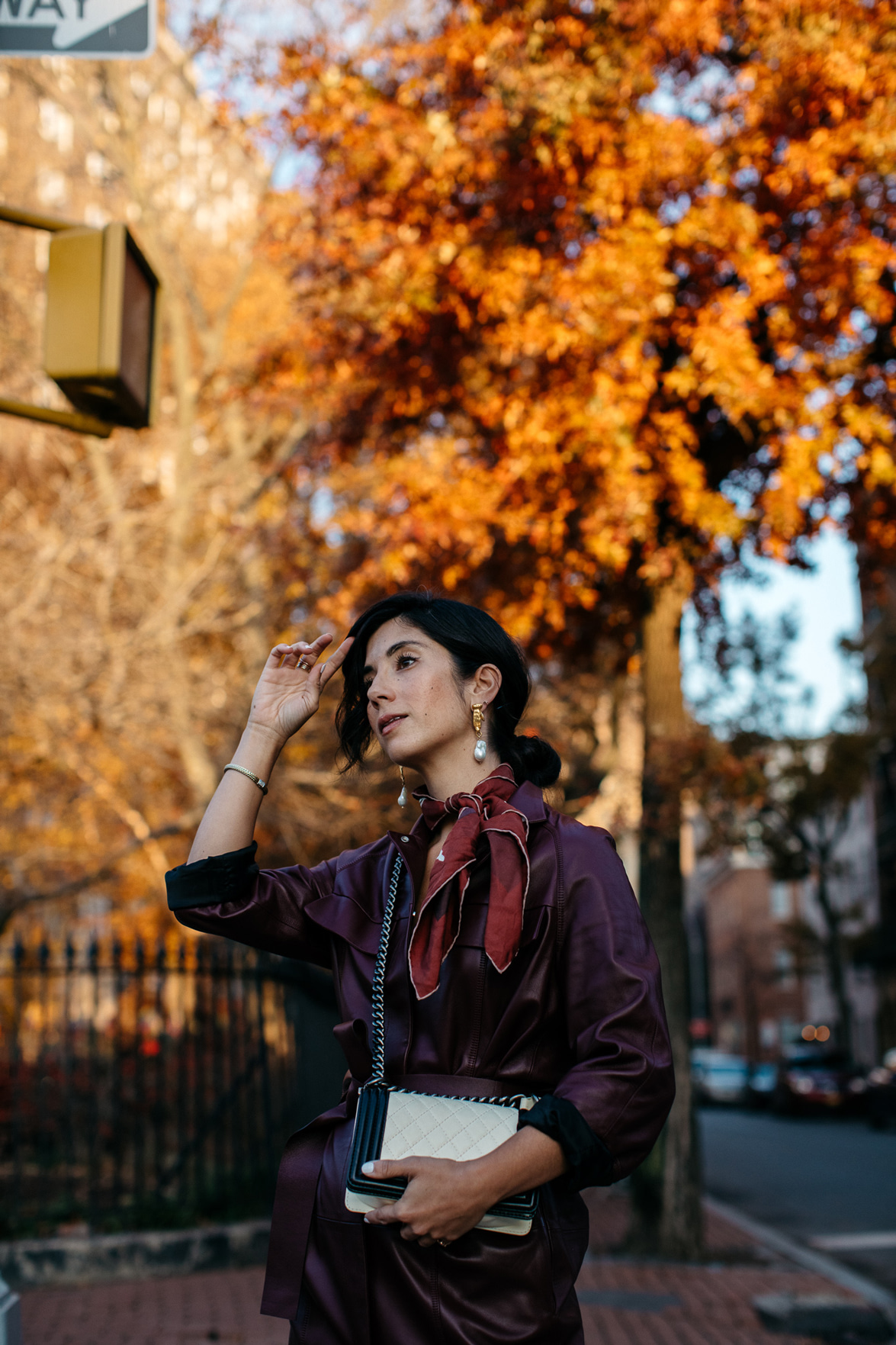 [/half][/row]