4
minute read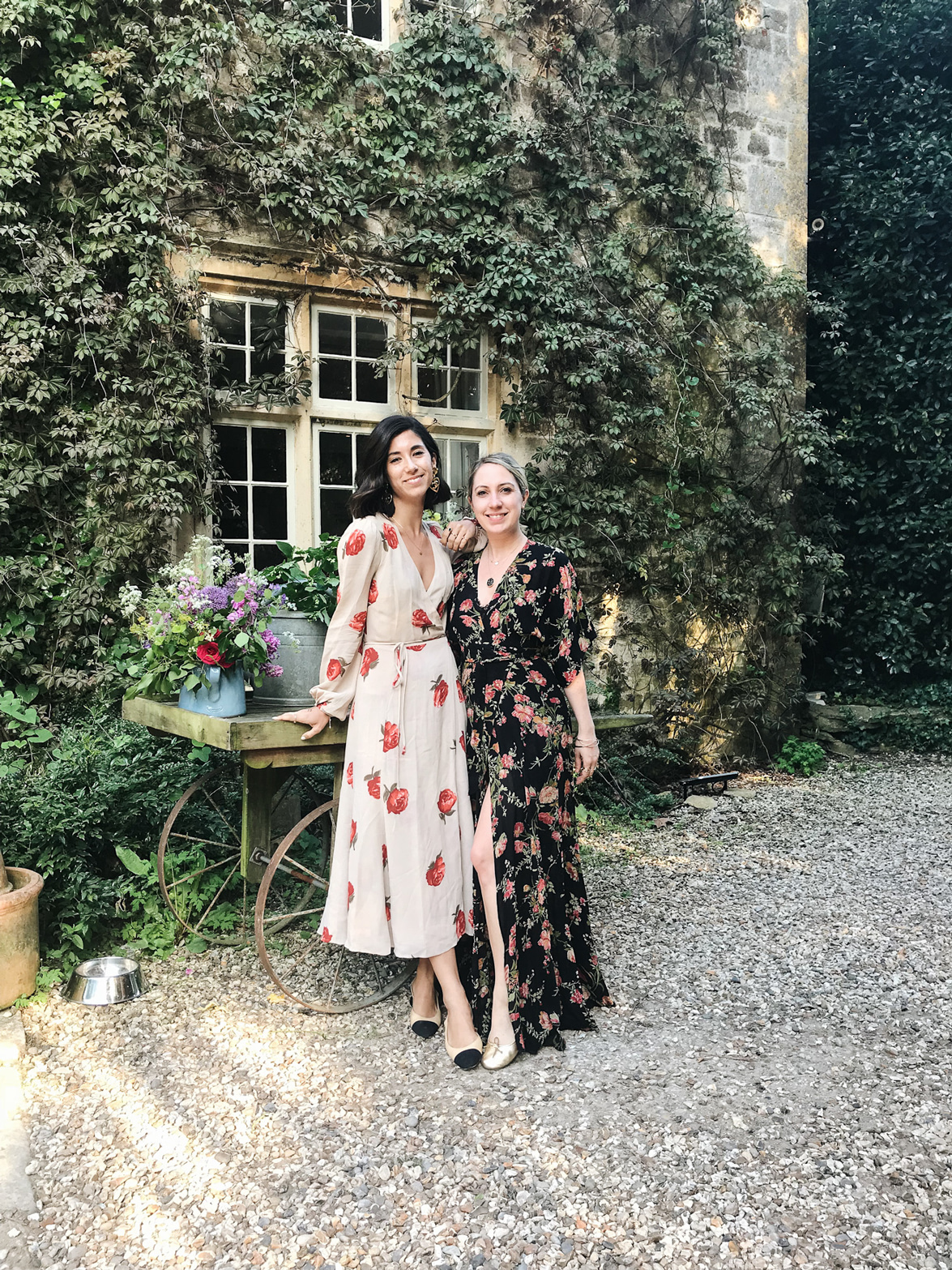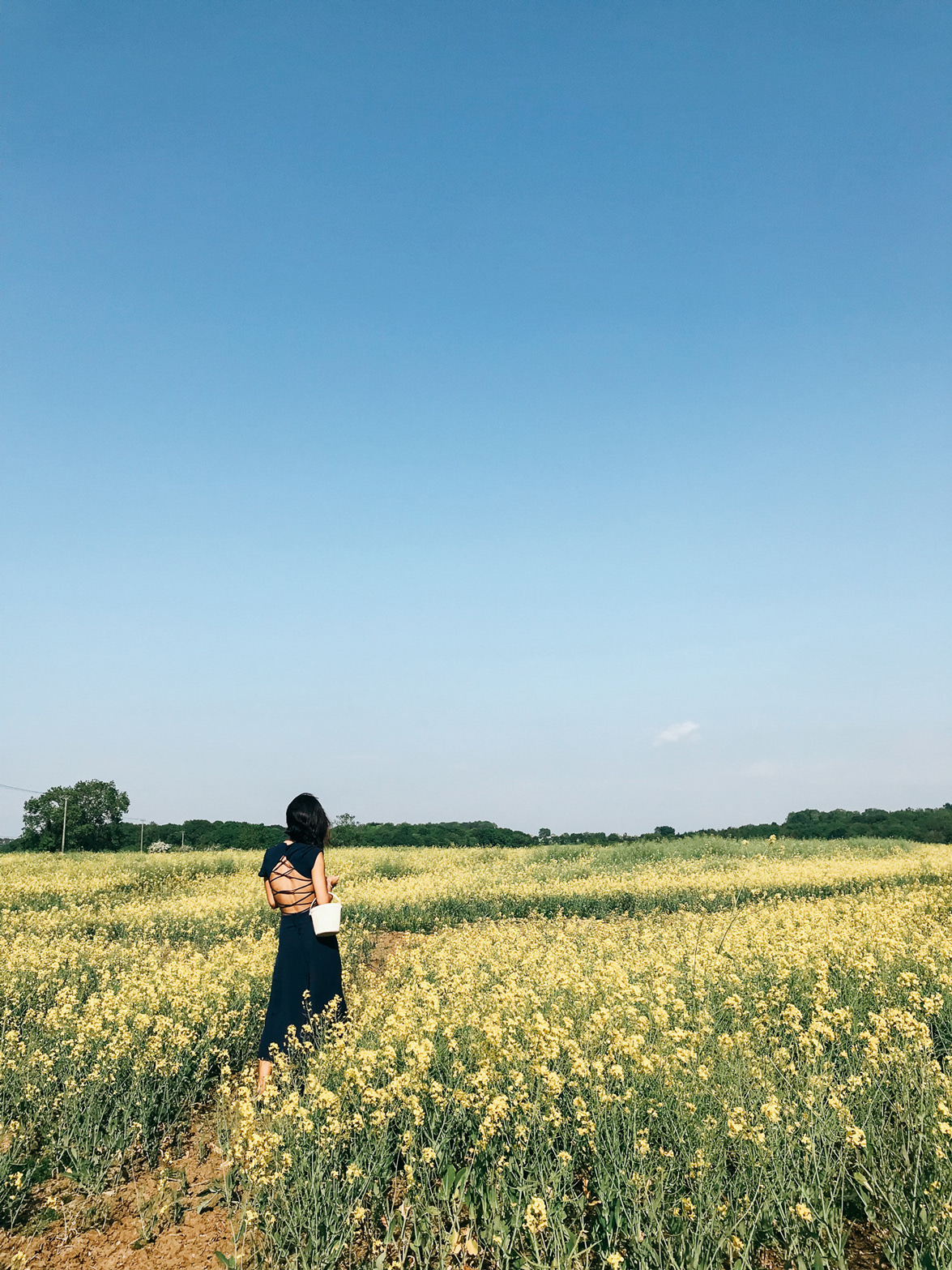 There are two types of city people.
Those who relish in escaping the city every once and while for fresh air, open space and seeing some stars at night. And those who don't. Having grown up a in pretty outdoorsy kind of town, I'm no stranger to camping and hiking, as I spent most of my childhood skiing and trekking around Lake Tahoe. Once I headed west to San Francisco and eventually east to New York, I suspected there would be this shift in me, that I wouldn't need to head out of the city limits to "stretch my legs" as I had already gotten that out of my system years ago.
But of course, the longer I find myself staying in cities, the more I get anxious to hop out of town, away from crowds and away from buildings. When I was living in San Francisco, it could be as easy a short drive over to the Marin Headlands for a day hike. Now that I'm in New York, I fully understand why folks flock to the Hamptons or to upstate New York. It gives new meaning and balance to city living, if I can leave it for a while and realize that I can see shooting stars not far outside city limits.
Naturally, when Heather and I were planning my most recent trip to visit her in London, she was rather curious herself about the English countryside -- a comparative weekend escape destination for weary-Londoners looking for a pause button, and of course, I was dying to stay in a proper cottage myself.  We had our sights set on the Cotswolds, and yes, if it sounds familiar, it's probably because you may have watched The Holiday with Cameron Diaz and Kate Winslet a few times like me. We deliberately bookended my London stay with a jaunt out to The Barnsley House and Village Pub, before we were to fly out for Lisbon, a lovely figurative sigh, before hopping out of town again.
So how does the English countryside shape up? It's just as lovely as you would imagine -- and even more so. The stone cottages, the wisteria growing everywhere, the winding back country roads perfect for riding your bike down and don't get me started on the gardens! As I mentioned, we stayed at The Barnsley House and Village Pub, technically two different bed and breakfasts, but under the same ownership. We booked our stay at The Village Pub but spent most of our time over at The Barnsley House -- they have an incredible restaurant, a beautiful spa and the most intricate garden grounds you'll ever see, designed by Rosemary Verey -- a renown garden designer who had worked for the likes of Prince Charles and Elton John to name a few.
We only spent a few days here but it was just the respite we were both looking for -- a relaxing recharge button, leaving us ready to head back into the city.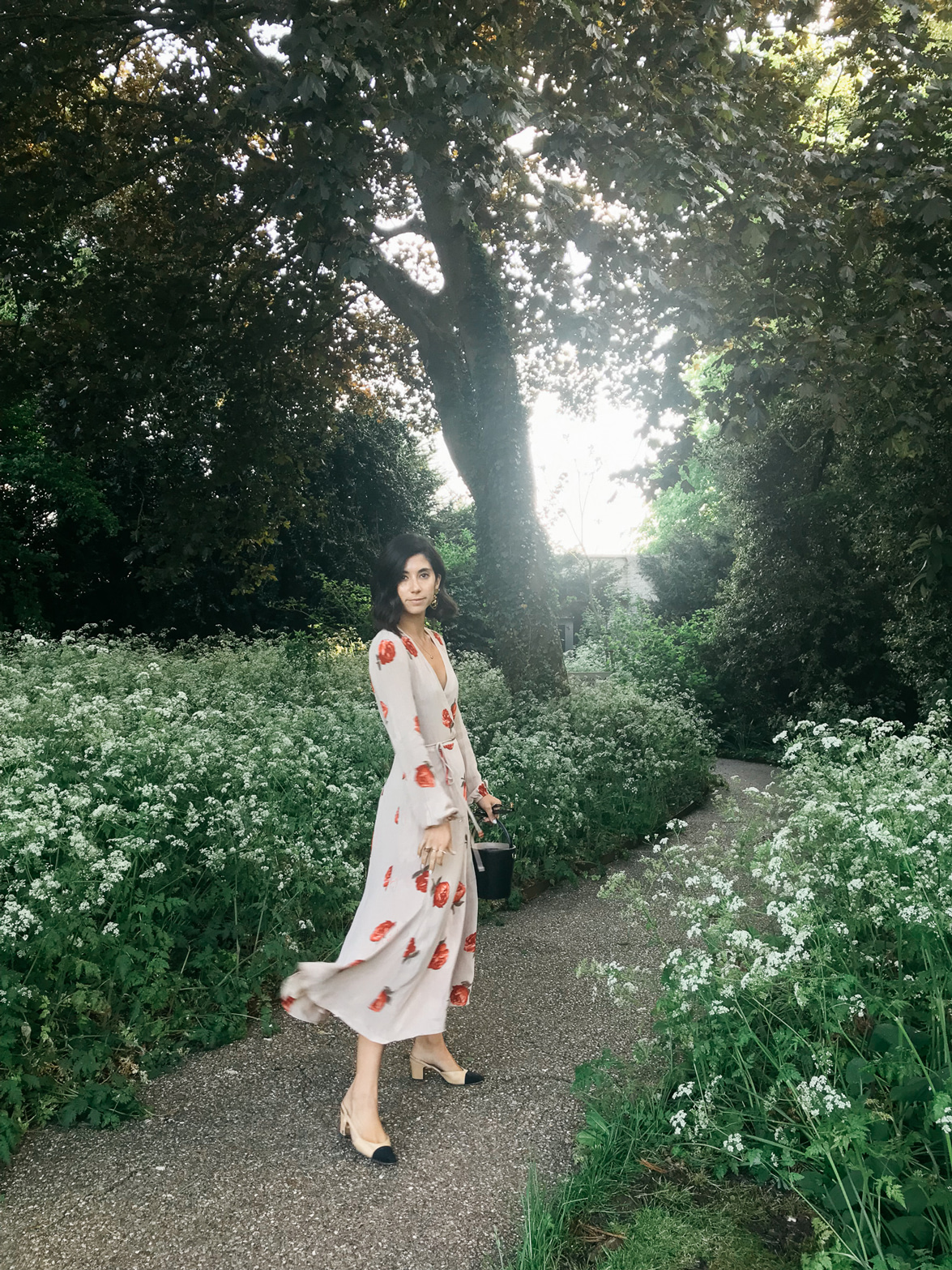 OUTFIT DETAILS: Mara Hoffman dress // Reformation dress // Chanel mules // Showroad jewelry