3
minute read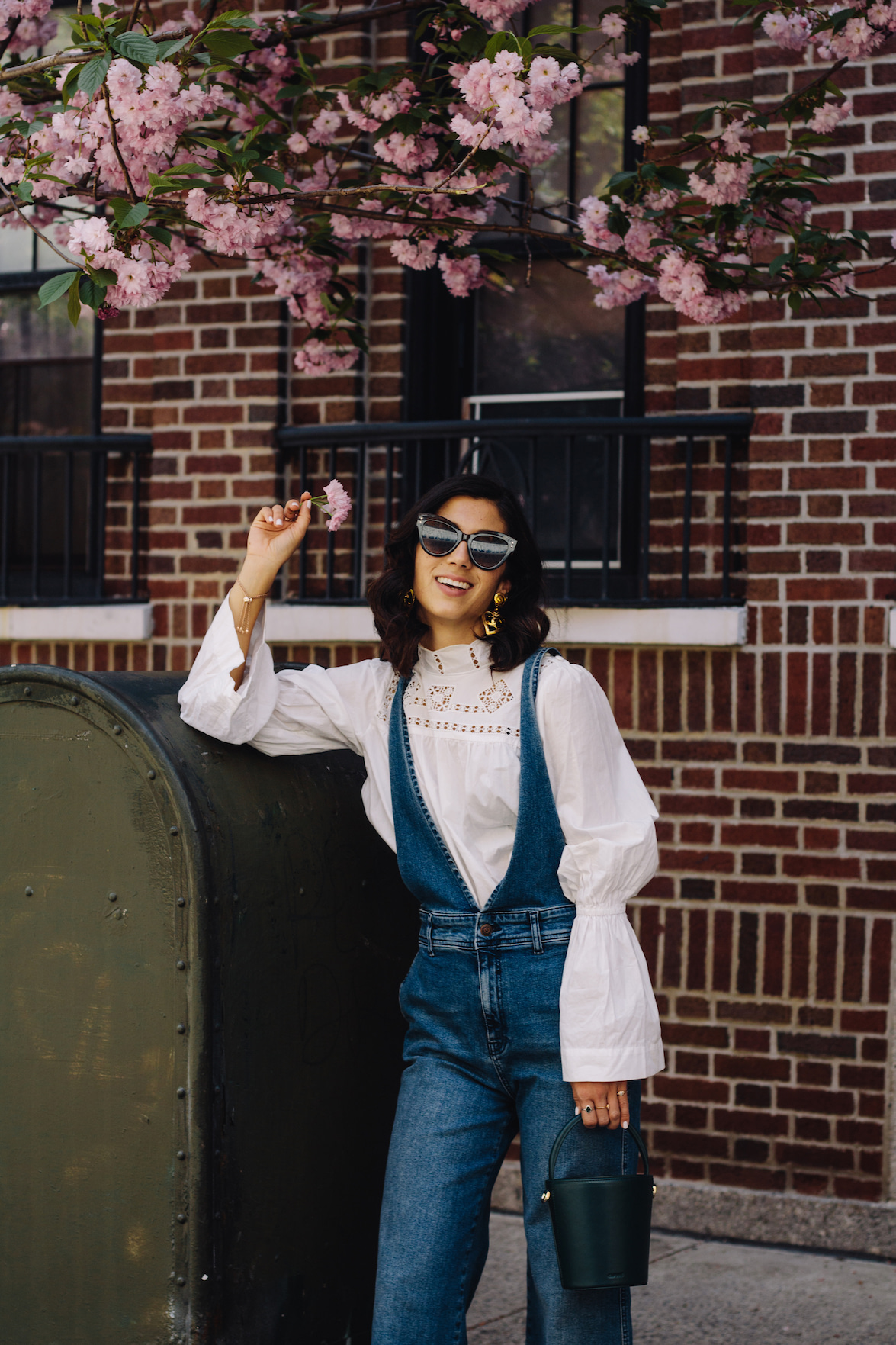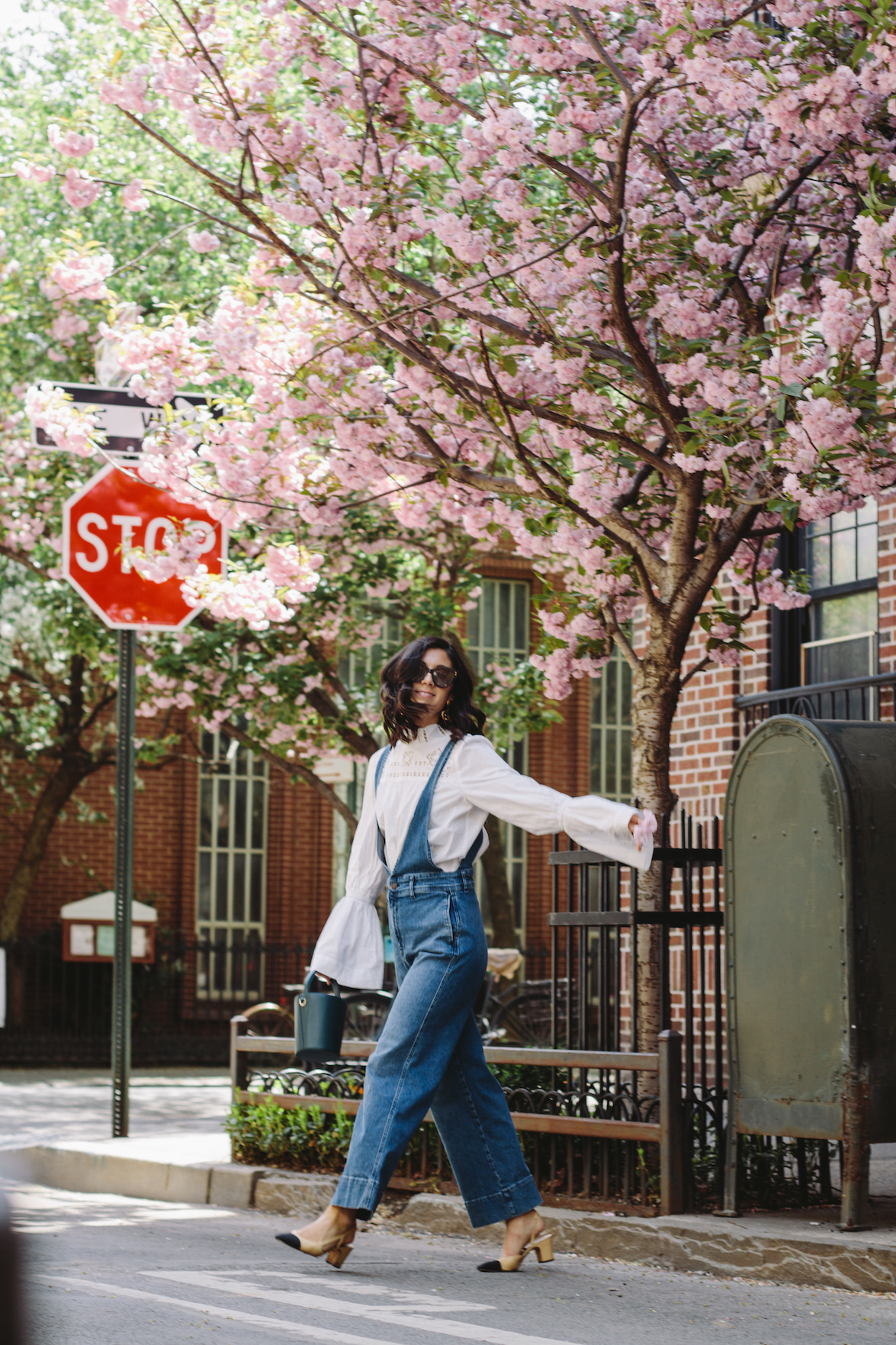 [row][half]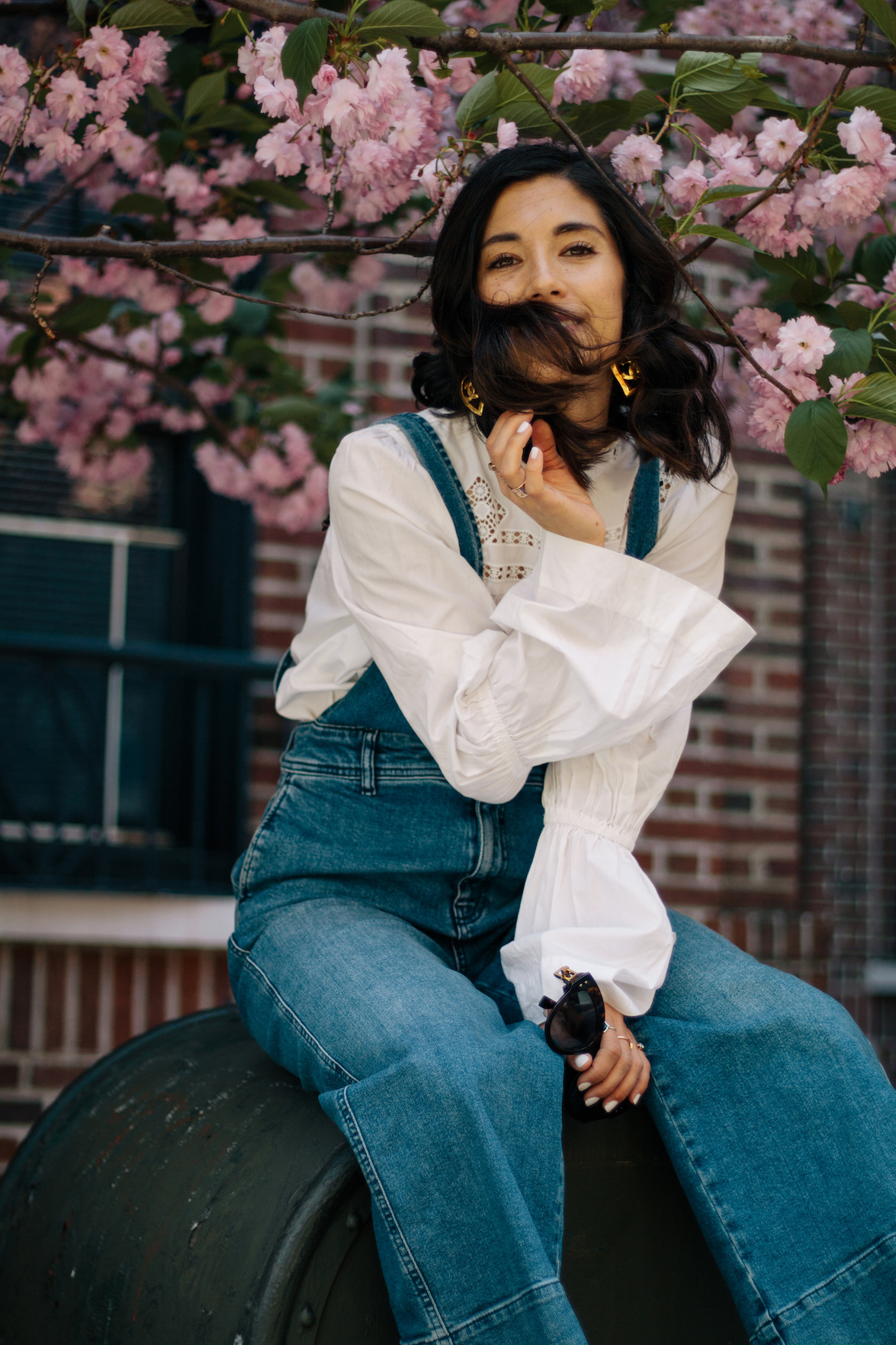 [/half][half]
The one that got away.
That's what I like to call this outfit. I picked up it last summer right before my guy and I left for Rhode Island for the Newport Folk Festival. I remember seeing both this shirt and the overalls in the window at Free People and thinking, THAT's the kind of music festival outfit I want.
So I waltzed in the store (OK, I actually just walked briskly), tried on said items and walked out with a new outfit in tow. Talk about effective window merchandising. That whole weekend up in Newport, I meant to snap proper photos of this outfit but I suppose we just were having too much fun running from stage to stage to be bothered. Those are the best kinds of weekends, am I right?
Now, almost a year later, I realized I still had never properly photographed this outfit (even though it's a casual day favorite!). Best part? Both of these items are still currently available. As someone who loves her overalls, but doesn't share that affinity here on the blog often, I have to say, this pair is my favorite. Slightly cropped and flared, they hug in the right spots (through the hips slightly) and I love the low bib in the front (so you can show off a feminine boho top underneath).
Oddly enough, we're planning on heading back to the Newport Folk Festival this year, so I may have to pack up this same outfit for round 2. If you're currently eyeing the festival circuit yourself, I've rounded up my favorite overalls down below -- lots of different styles to choose from, so there's a bit of everything for everyone!
[/half][/row]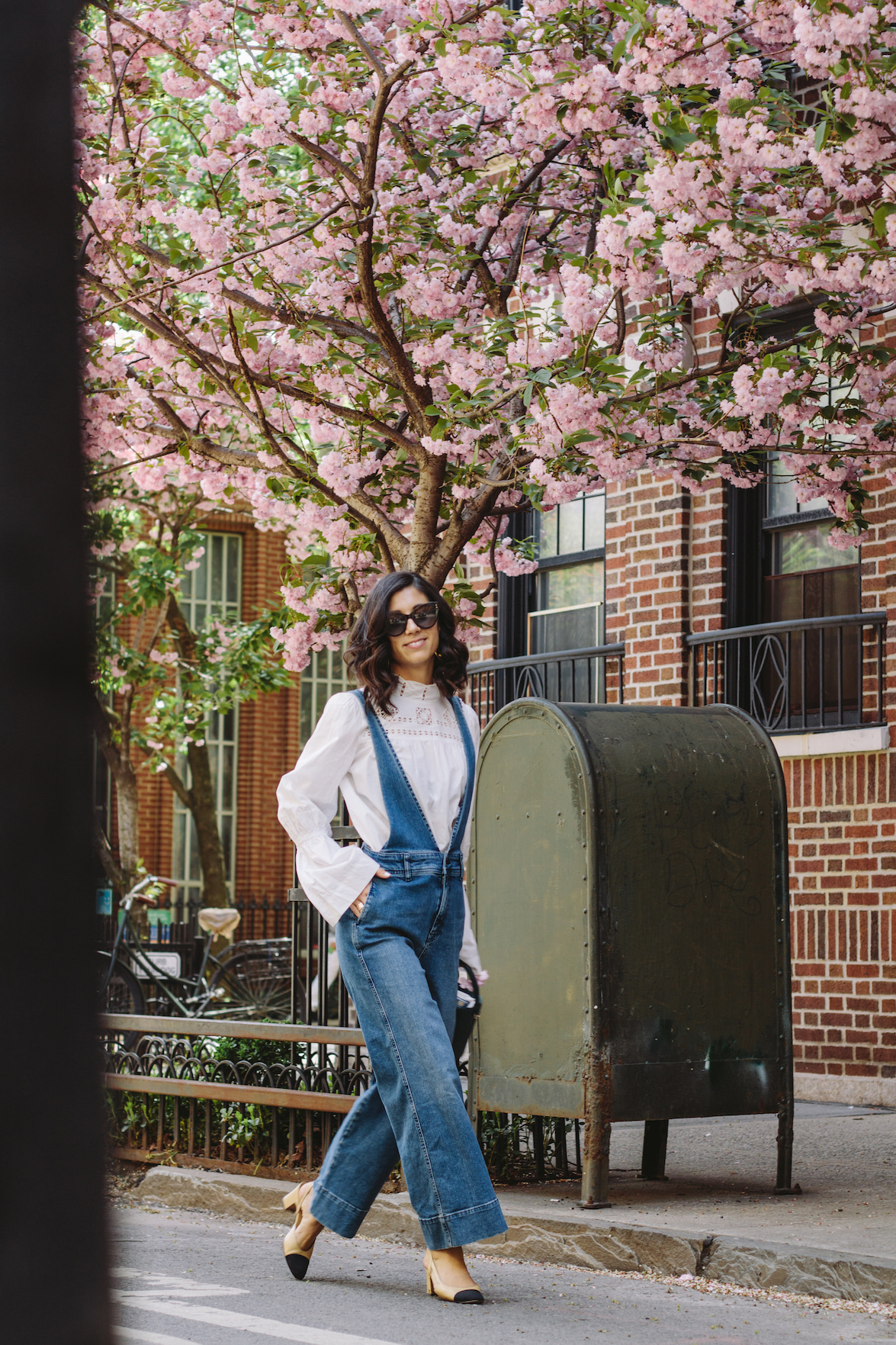 OUTFIT DETAILS: Free People overalls // Free People blouse // Chanel heels (similar style here) // Cafune bag // Vintage Chanel earrings
[row][half]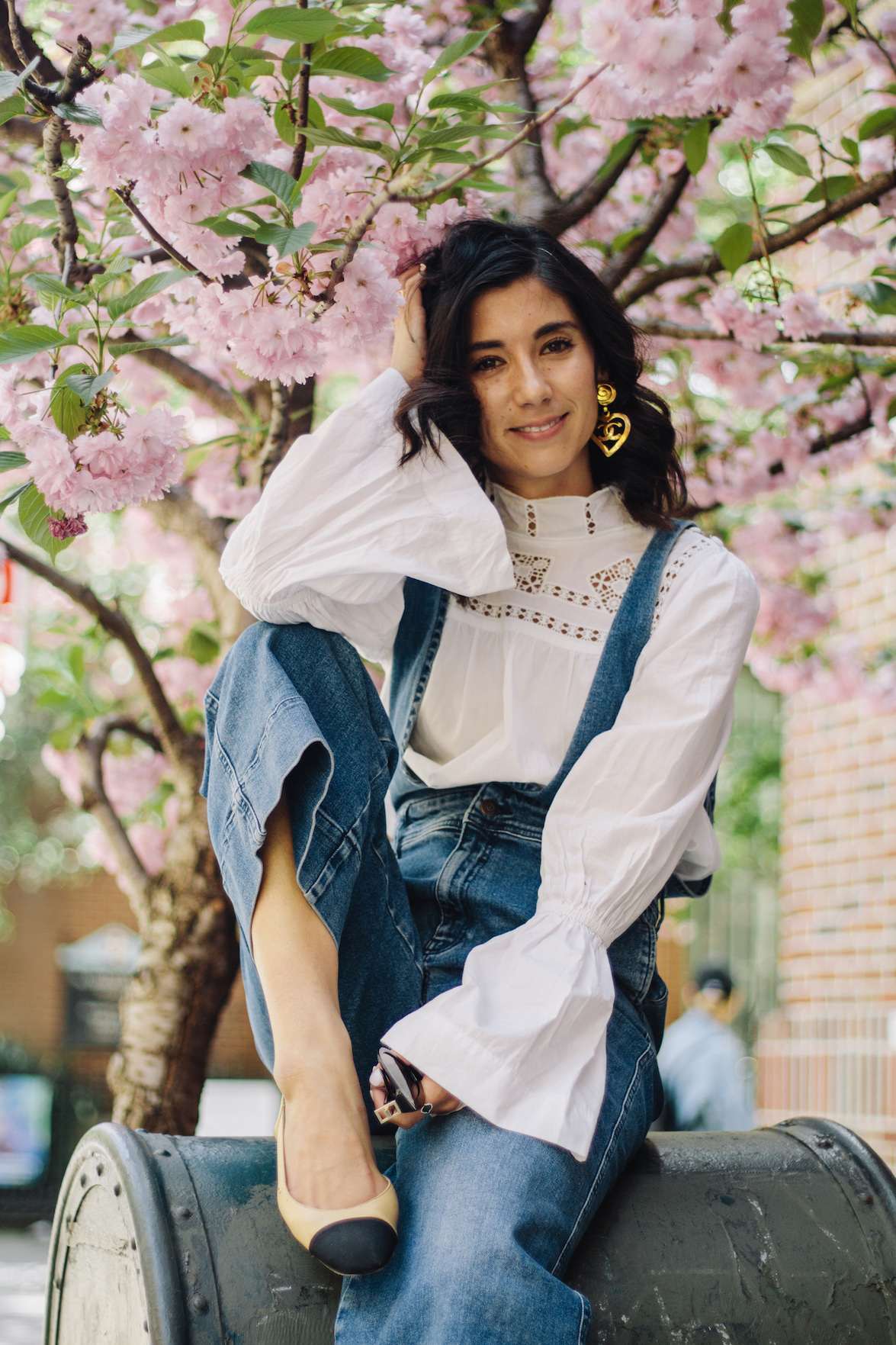 [/half][half]
[/half][/row]