5
minute read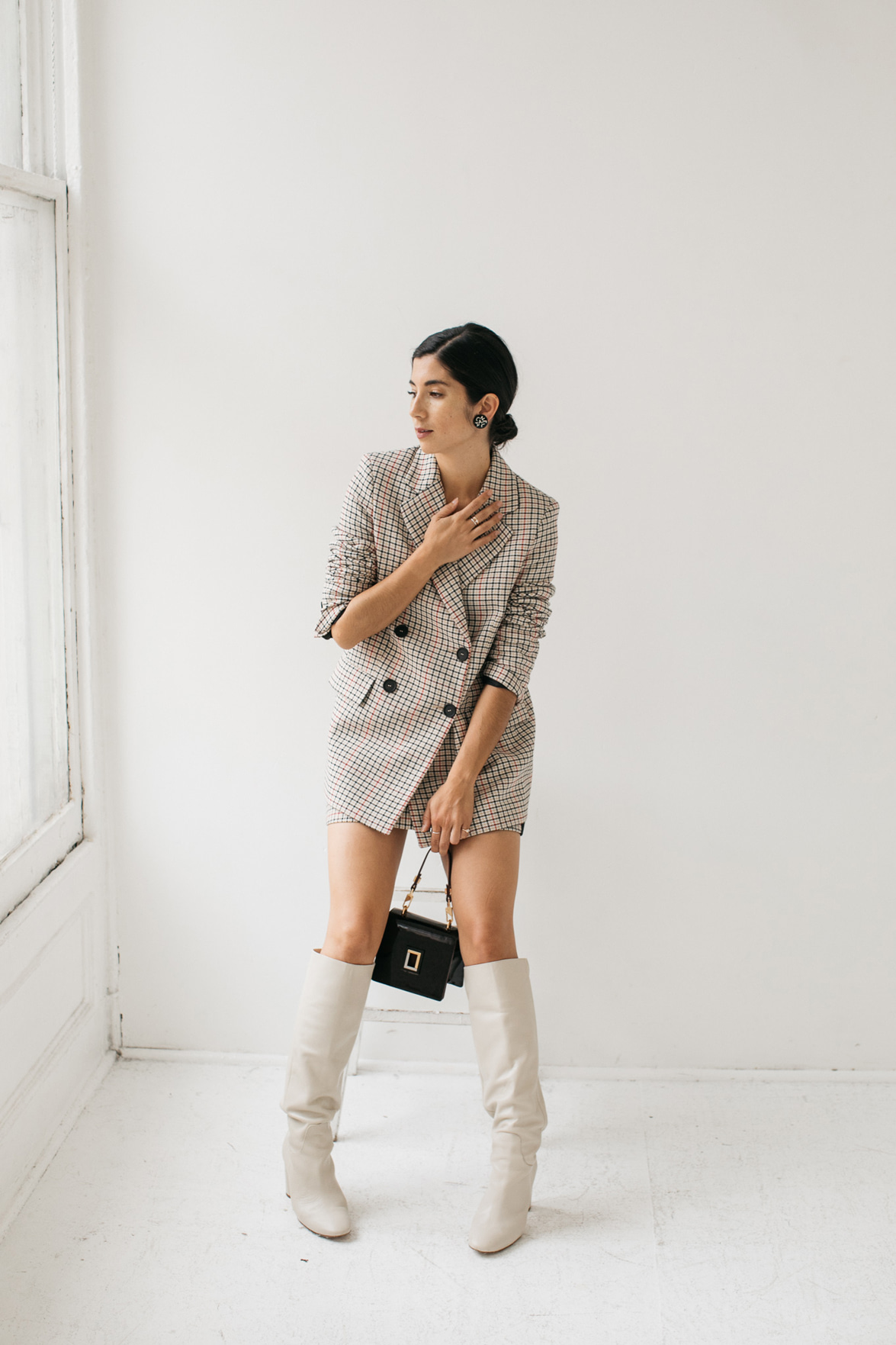 [row][half]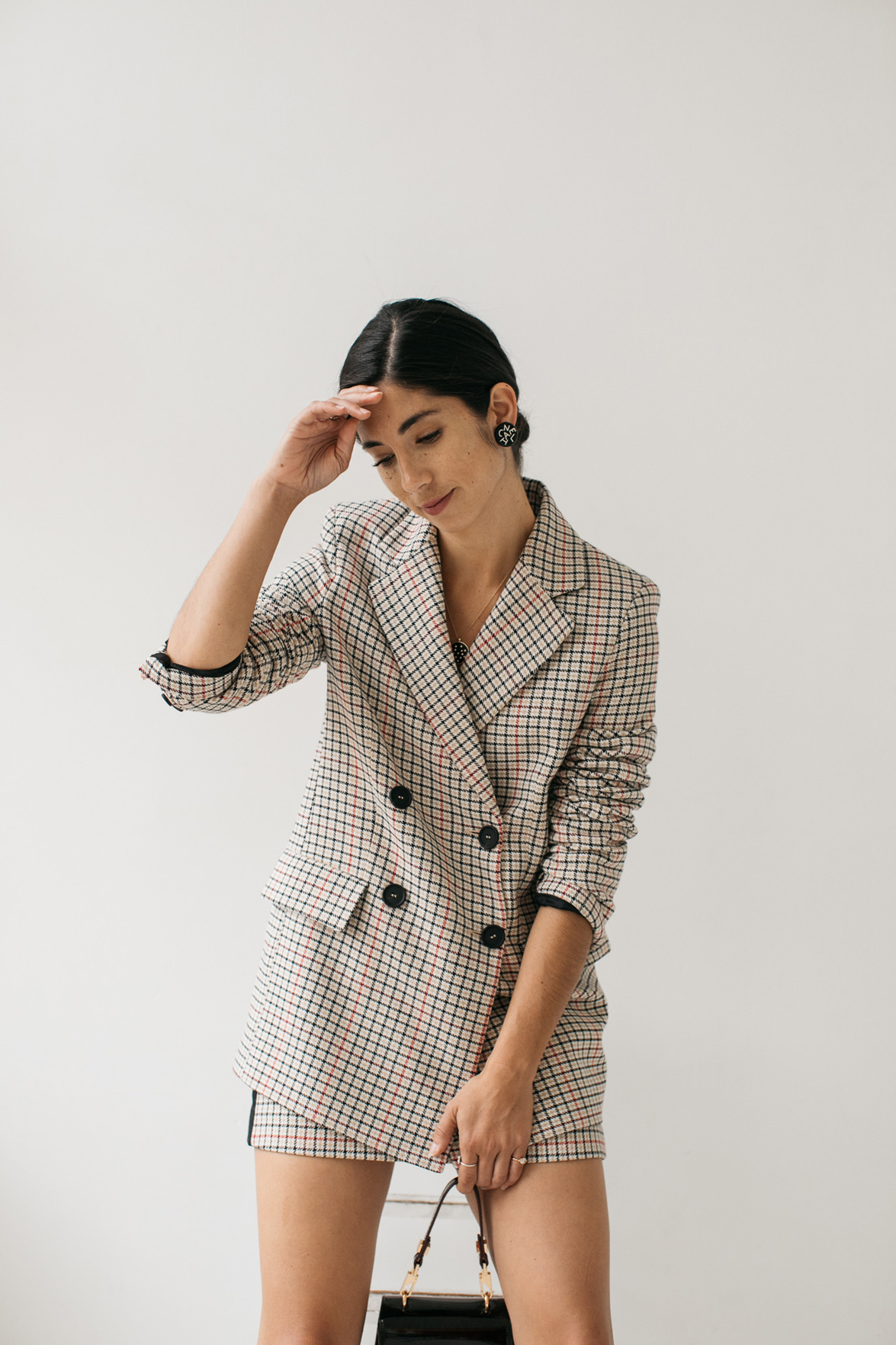 [/half][half]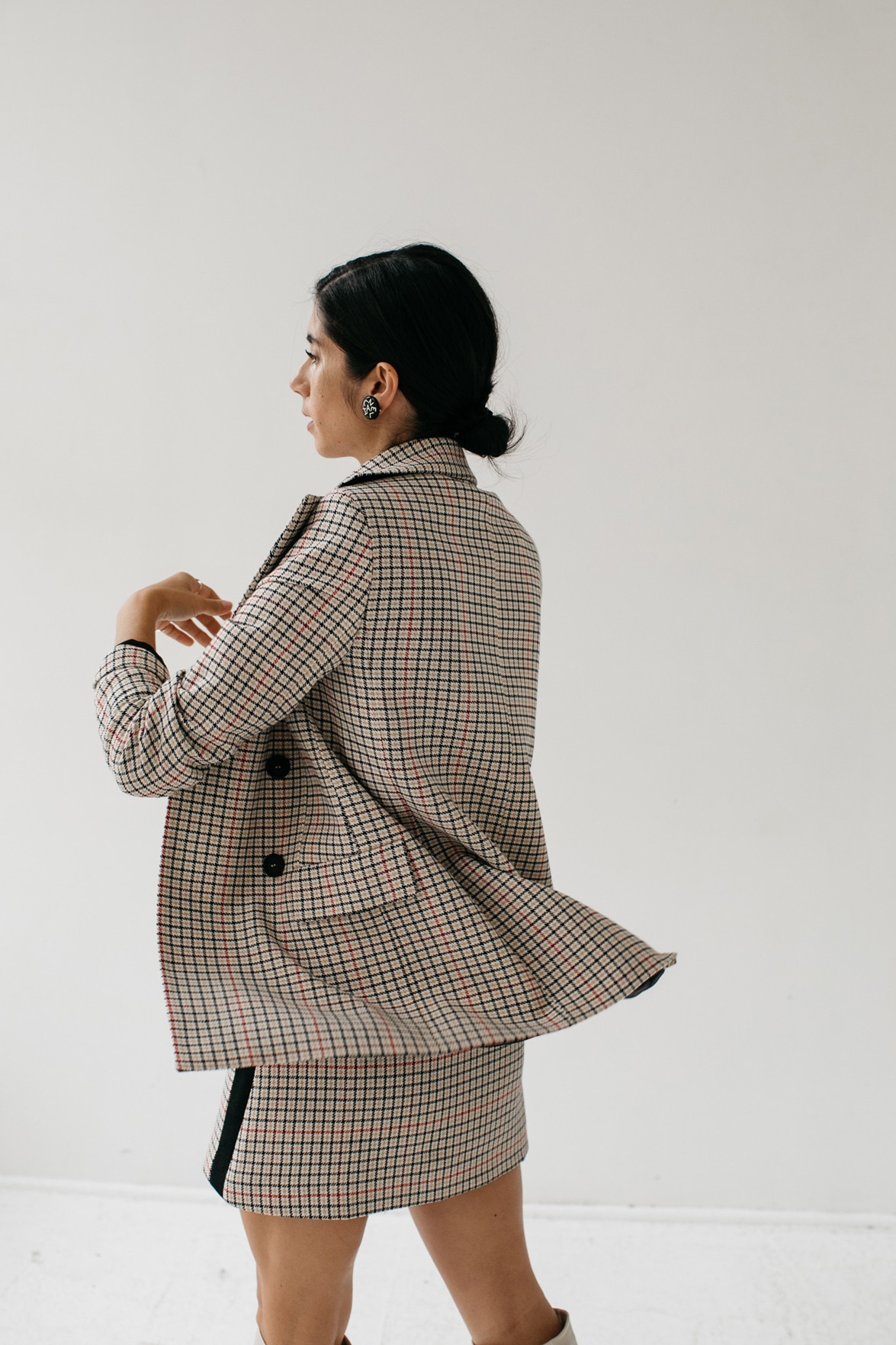 [/half][/row]
[row][half]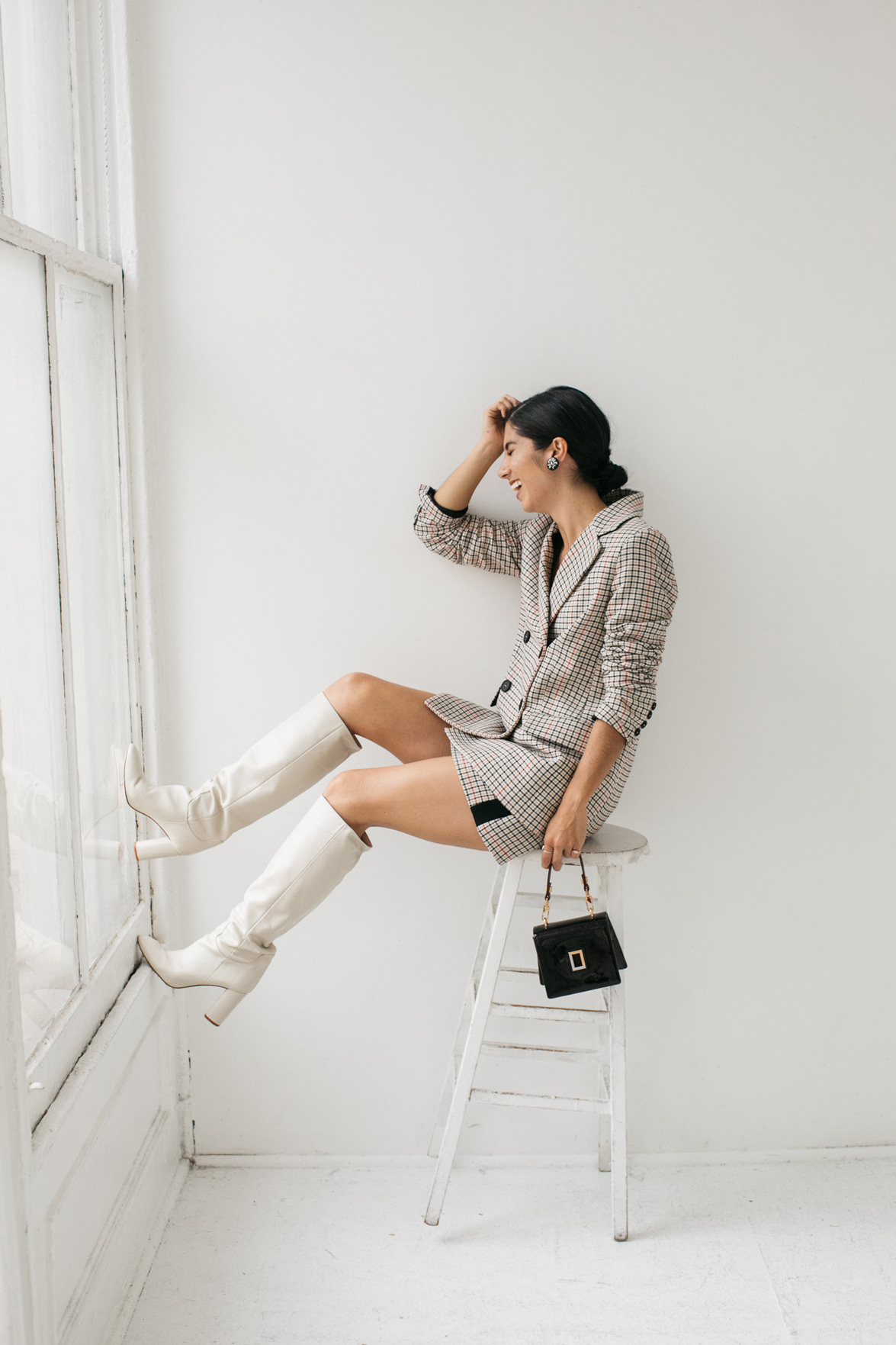 [/half][half]
Boots? For fall? Groundbreaking...
I know what you're thinking and it would be a fair thought: another fashion blogger sharing their favorite boots of the season, because, GASP, there's a crispness in the air, pumpkin spice lattes are out in full force and you cannot stop watching Hocus Pocus: FALL IS UPON US. Throw on the boots, ladies!
But to be even more fair, this season in particular has a VERY strong boot game, more so than past seasons, with lots of distinct trends popping up both from runways and from street style stars. And as much as I love investing in a great pair of boots (with the proper care, they last season over season), I also love dabbling in trends for a fraction of the cost, and with far less wallet commitment.
Case in point: these Zara beauties were part of a recent black out shopping spree. What do I mean by black out shopping spree? Well, I'm glad you asked. It's basically a temporary lapse in memory in which you open let's say a marketing email or a social post from Zara (or Mango or & Other Stories etc.), spot an item you've been searching for and for the next 10 minutes and 17 seconds, you somehow fill up your cart with things you didn't even realize you needed. It's related in nature to the Target Run effect, in which you head into Target for 1 thing and leave with 35 knick knacks, but I digress.
Thankfully, I didn't regret these boots once they arrived -- they're the perfect off white, slightly slouchy pair, with a comfortable chunky heel that I don't need to be overly precious about -- and trust me, there's nothing worse than wearing boots around New York that you need to be "dainty" with.
So ladies, keep scrolling -- lots of boots ahead, both the splurge versions and the save versions. Choose wisely.
[/half][/row]
OUTFIT DETAILS: Maje blazer and skirt // Zara boots // Luana bag // Chanel earrings
[prodl brand="SPLURGE: Fendi" product="Cowboy boots" description="So, I've come VERY close numerous times to pulling the trigger on some Fendi western-inspired cowboy boots, especially in a slick, modern patent leather like this pair. The wedge heel is bonus points in my book and I love the subtle python material. That said, I think I'll personally stick to the save version here." link="http://shopstyle.it/l/Tuhk"]

[/prodl]
[prodr brand="SAVE: Laredo" product="Cowboy boots" description="When I was in Paris, I almost bought a pair of vintage cowboy boots in a great emerald color. I ultimately passed, but I'm still on the hunt. Personally, I don't think this trend will have huge staying power over the years to come, so I would prefer to pick up a great vintage or budget friendly pair like this one for a more funky look." link="http://shopstyle.it/l/TufX"]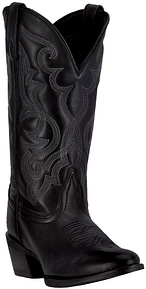 [/prodr]
[row][half]
[/half][half]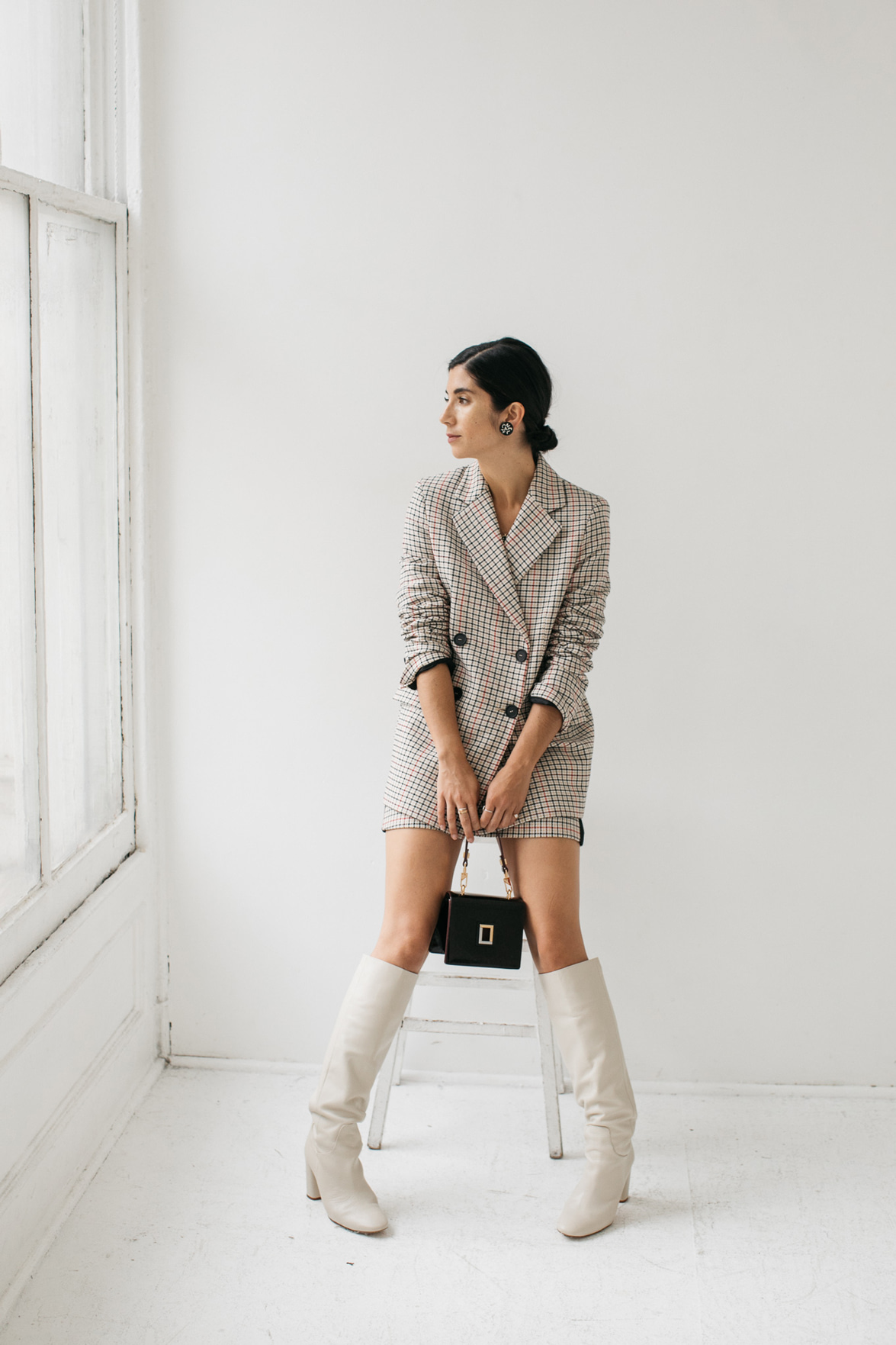 [/half][/row]
[prodl brand="SPLURGE: Rochas" product="Snakeskin boots" description="We've been chatting about snakeskin quite a bit this week and for good reason: It's everywhere right now, right up there with leopard prints. This Rochas pair is stunning and made quite a few cameos during PFW. I'm not entirely sure I'm in LOVE with the glitter heel (doesn't it feel slightly distracting?) so I'll personally stick to a more budget friendly version for now. If a more classic, investment pair comes along, perhaps I'll change my tune." link="http://shopstyle.it/l/Tujy"]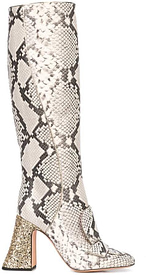 [/prodl]
[prodr brand="SAVE: Mango" product="Snakeskin boots" description="This pair hits all the right notes for me: neutral tones, good heel height and under $200. Yes, pleasssssssse. Sssseeee what I did there?" link="http://shopstyle.it/l/TujM"]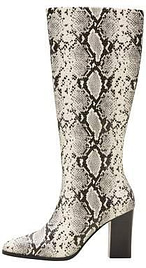 [/prodr]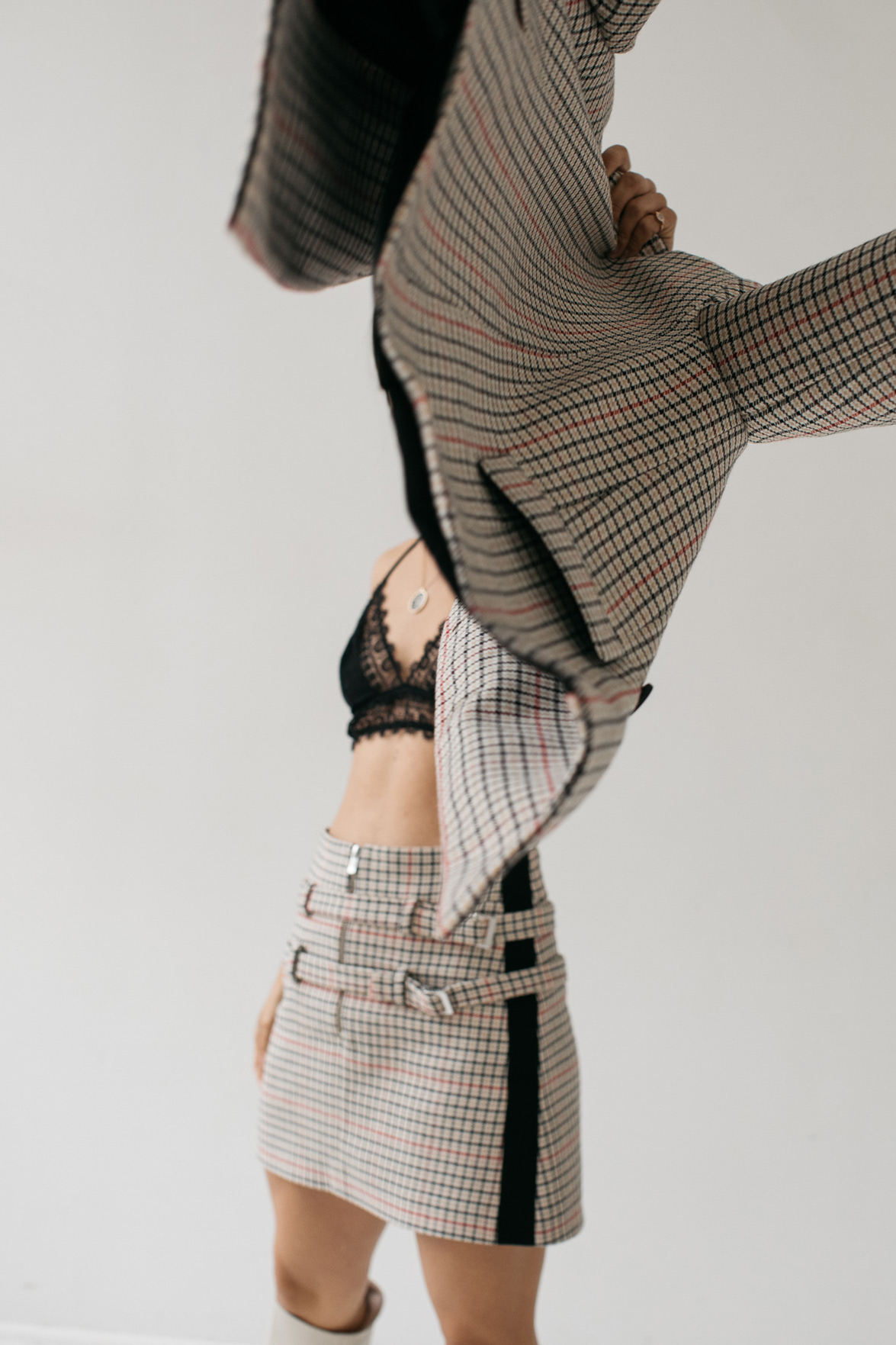 [prodl brand="SPLURGE: Amina Muaddi" product="Slouchy white over the knee boots" description="I don't know about you guys, but I'm so happy to see slouchier, wider calf boots coming out this season. Definitely more comfortable and, as someone with more muscular calves, I no longer have to enlist the help of my boyfriend to get my boots off after a long day. As for this pair, I'm still pretty tempted. I love how this particular pair hits considerbly higher than my under $200 version from Zara. I may have to visit the pair in real life at Barney's to see how I like the color in person. Generally speaking, I don't think you can ever go wrong with a slouchy pair of black and white boots. You'll have them for seasons to come." link="http://shopstyle.it/l/TujY"]

[/prodl]
[prodr brand="SAVE: Marc Fisher" product="Slouchy white over the knee boots" description="In the meantime, I'll keep rocking my Zara pair -- and this Marc Fisher pair is currently on sale for a similar price point. Not quite as slouchy as I would prefer but still pretty comfortable." link="http://shopstyle.it/l/Tunj"]

[/prodr]