4
minute read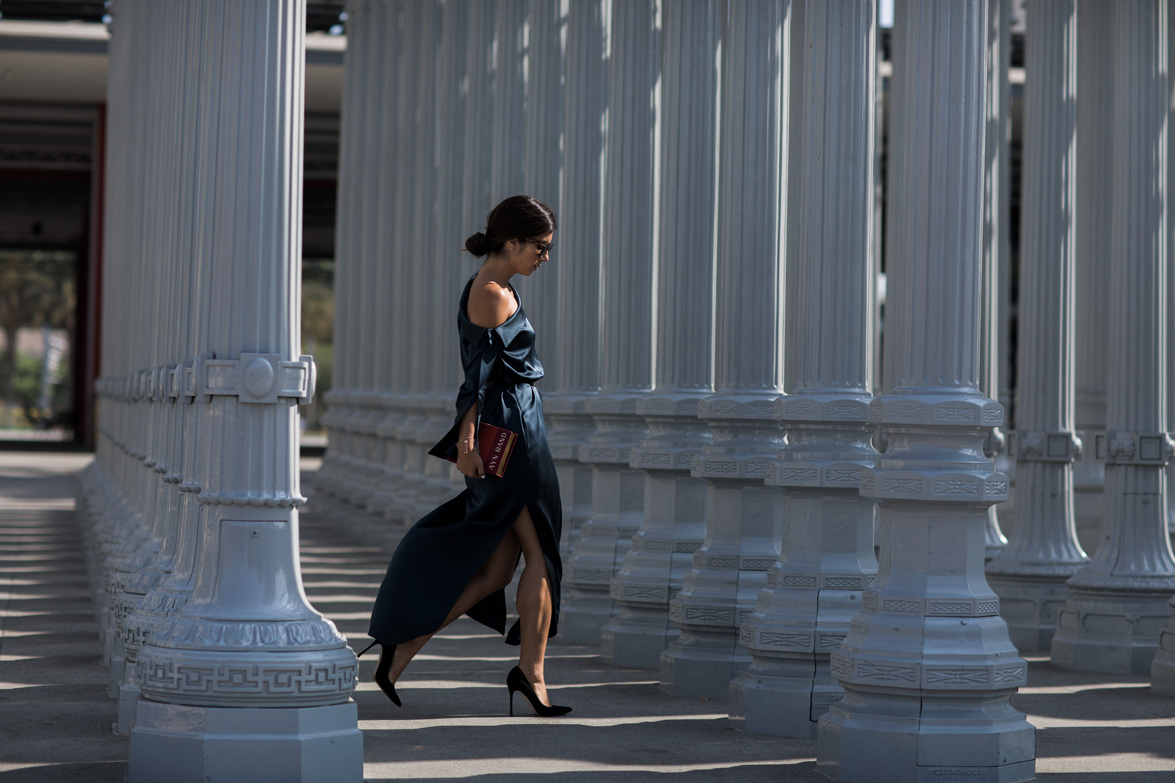 [row][half]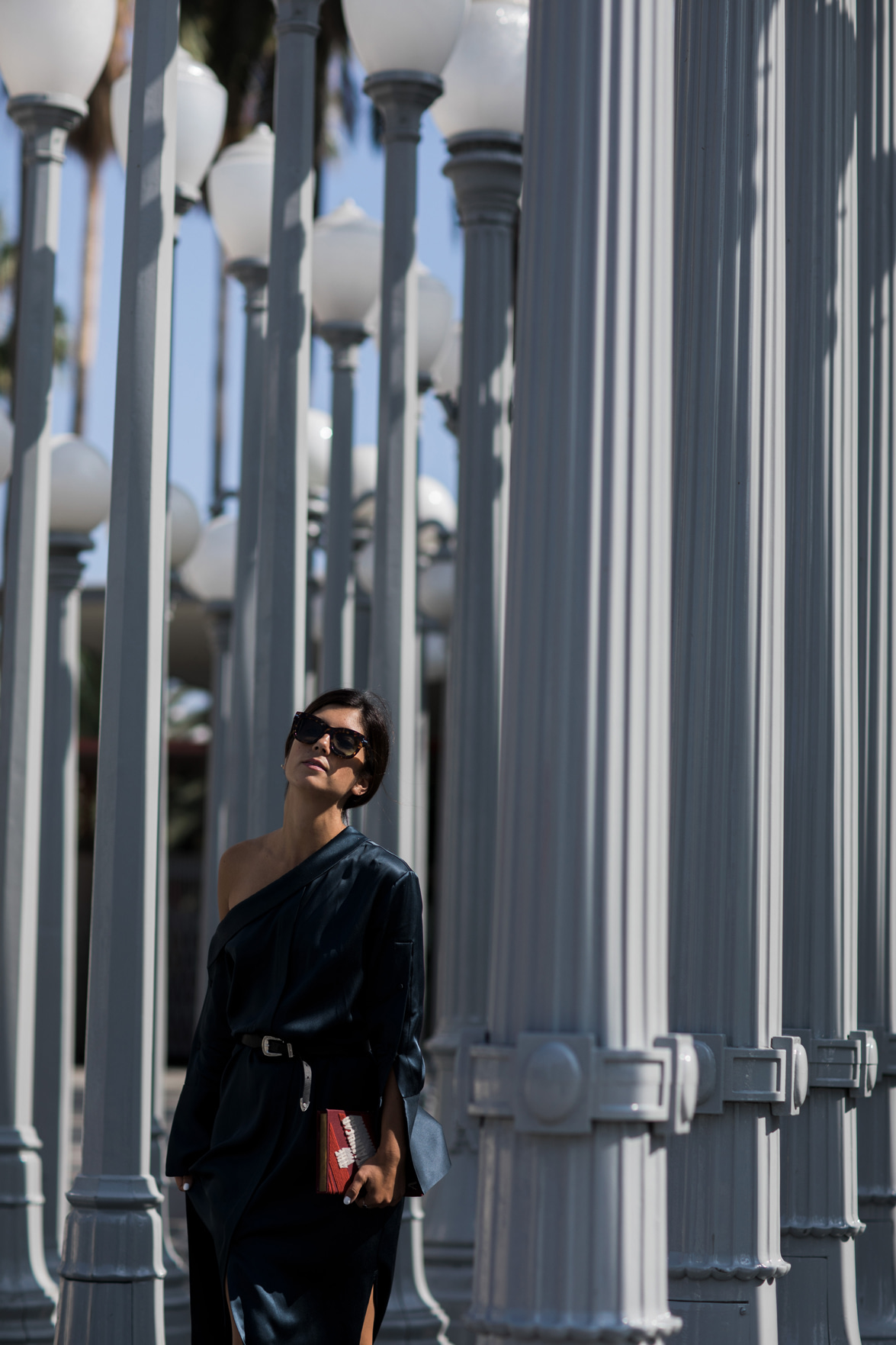 [/half][half]
'Tis the season for invites, am I right? 
Invites to birthday parties with elaborate themes (they get crazier in the warmer months, no?), invites to weddings, invites to graduations, invites to events where we didn't get an invite at all (UM, HELLO MEGHAN MARKLE, I'M STILL WAITING FOR MY WEDDING INVITATION, AHEM!). And while I'm by no means bitter about the last point here, it does exercise your ability to read that attire line carefully. In my opinion, there's nothing quite as intimidating as the infamous "black tie suggested". Are we talking gowns? Are we talking tea-length? Are we talking, "move over ladies, I'm ascending the steps of the Met Ball!"?
It's a slippery slope. One that I get a lot of questions about, especially as we head into wedding season. At this point, I've done my fair bit of trial and error over the years and since I'm actually getting ready for a black tie event tomorrow evening (heading to the New York Philharmonic Gala with a friend), I wanted to share some of my tips for whatever social engagements you may have on the calendar in the coming months.
1. Ask ahead: Whenever possible, your host will never fault you for asking questions. Ask questions about how formal they see the event being. Ask questions about the venue, time of day, what activities are lined up, etc. Try to paint a picture of what your day will be like at the event -- it'll give you a better, more informed starting point when shopping for an outfit.
2. Coordinate with a few friends/folks you know who are attending: Hands down, I ALWAYS try to coordinate with a few other friends/acquaintances who I know are also attending, so I can gauge exactly what they're wearing. Once you have a few friends weighed in, you have a better idea of what the collective group might be wearing, so you'll feel more comfortable no matter what.
3. Rent the Runway ASAP! Full disclosure: I often borrow pieces when I'm attending events, either from showrooms or PR houses -- a major perk of this job. But on many occasion, I've rented dress as well via Rent the Runway and I love how easy and relatively commitment-free the whole process is. They let you order two sizes in each dress choice, to ensure the proper fit and returning is super easy (all pre-paid labels). My favorite feature is that they allow customers to upload photos of themselves in each dress, which I think gives a better idea of how certain pieces look on a real woman (and not a 5'8" model).
[/half][/row]
4. Look up the venue: I love researching the venue before hand, so I can get a good idea of what the grounds look like, what the interiors look like, how formal or not formal the setting might be, etc. It helps me plan not only my outfit, but also where I might want to snap photos once I arrive! Two birds, one stone.
5. Shoe attire tends to get overlooked, do your research ahead of time! Sometimes, I think the dress becomes too much of the focal hunt and the shoe becomes an after thought. Give proper time to finding the right shoe for whatever event you're heading to, making sure to be mindful of scenarios with grass, sand, lots of stairs or dancing! Also, there's no shame in bringing an extra pair of lower, more comfortable shoes as the evening progresses -- I usually bring an extra bag (that might look like a wedding gift bag) to be checked in at coat check. If I need it later on in the night, I'll just pop over to the bathroom for a quick shoe change!
6. For public, ticketed events, look up images from previous years. This is particularly important for public galas, opening night performances and charity events, where there's likely a wealth of photos online of attendees at previous years. Getty and BFA are great sources here, especially for New York based events.
7. When in doubt, err on the side of more formal. One last thought here: I've always believed it's better to be too dressed up than not enough, so if you're torn, err on the more formal side of the spectrum. No one will fault you for looking like a million dollars and it makes for great dinner conversation if you can poke fun at yourself.
[row][half]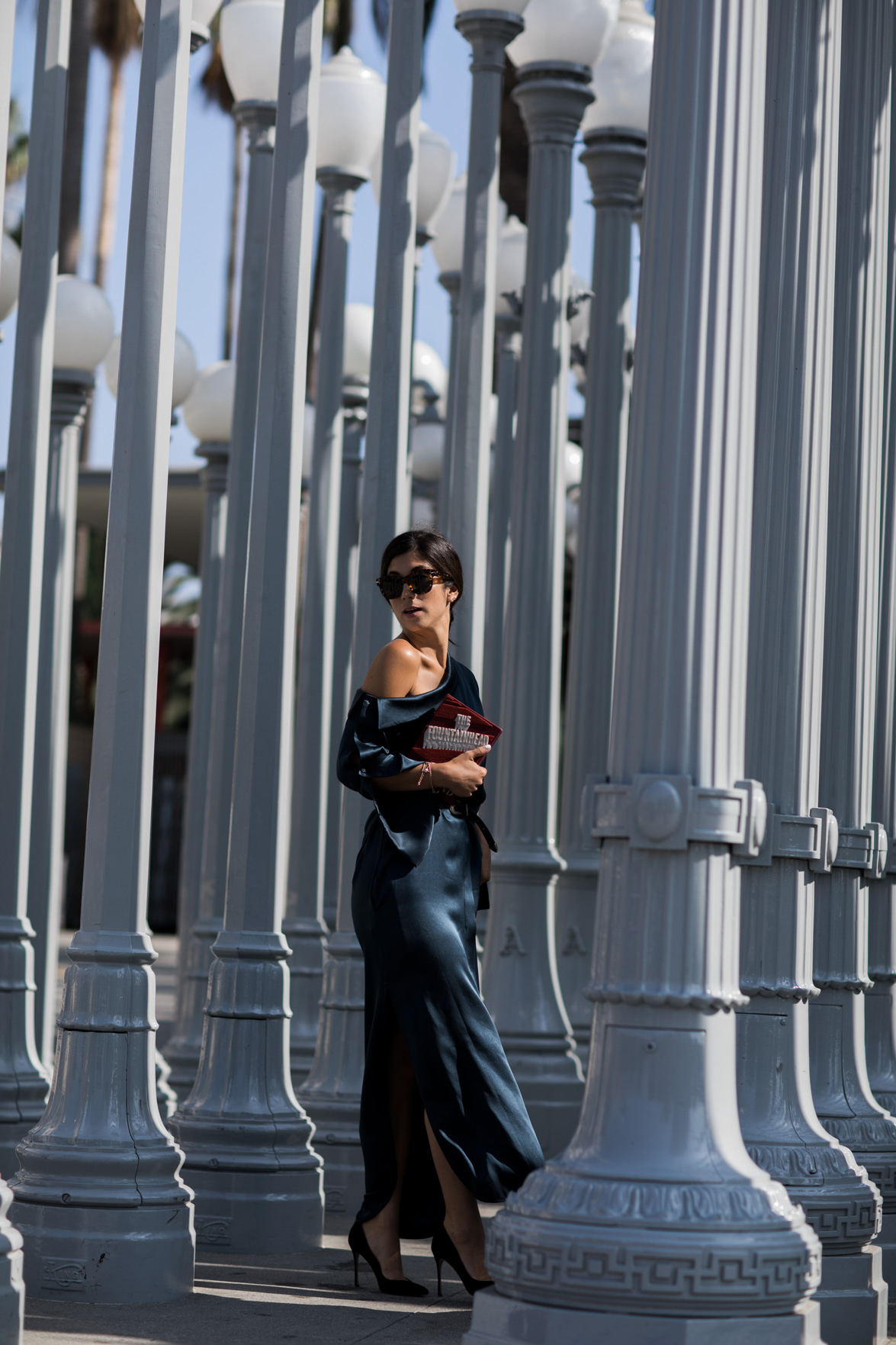 [/half][half]
[/half][/row]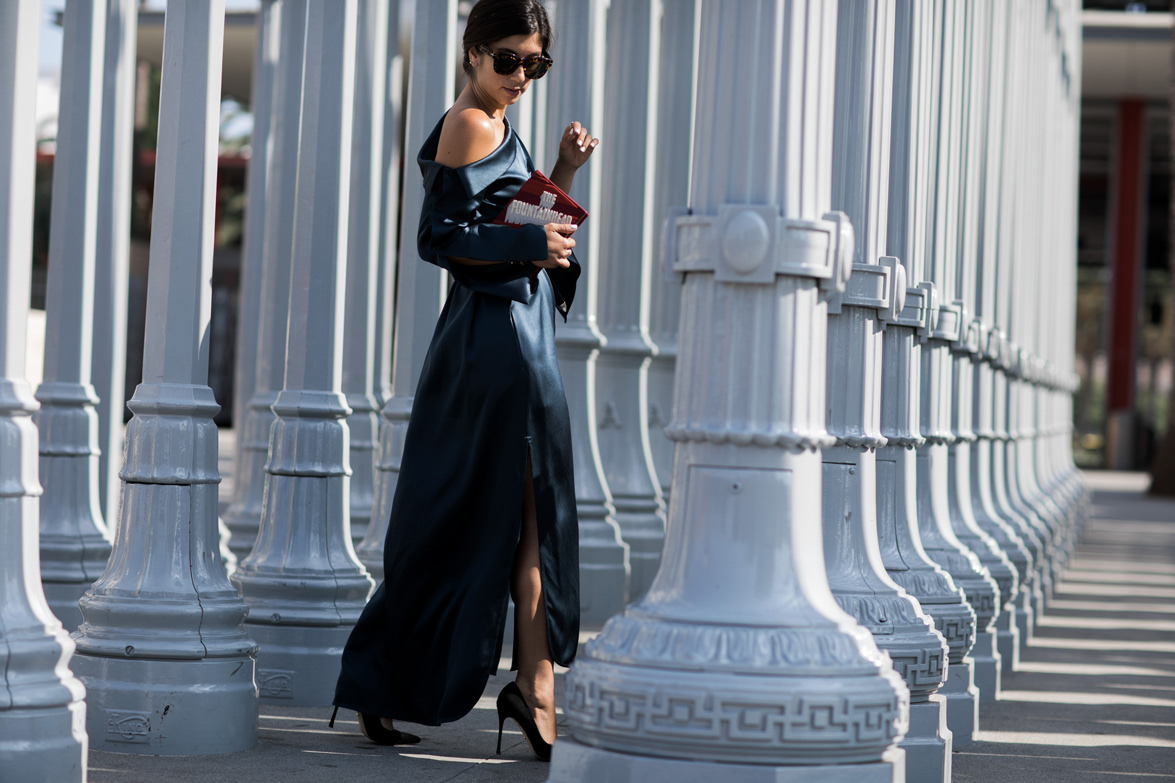 OUTFIT DETAILS: Hellessy dress (borrowed, from last season, but LOVE this version here) // Sergio Rossi heels // Olympia Le-Tan clutch