4
minute read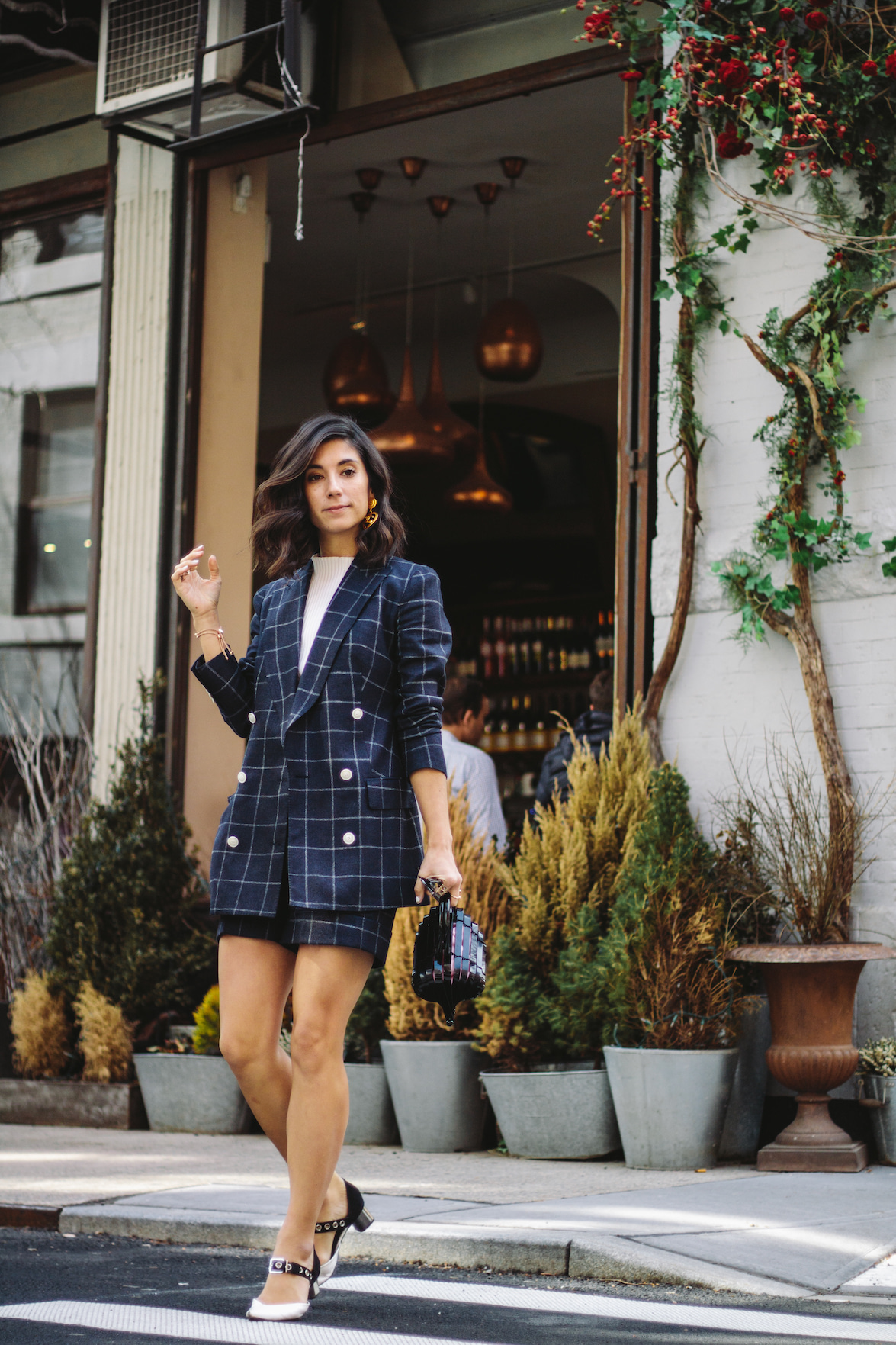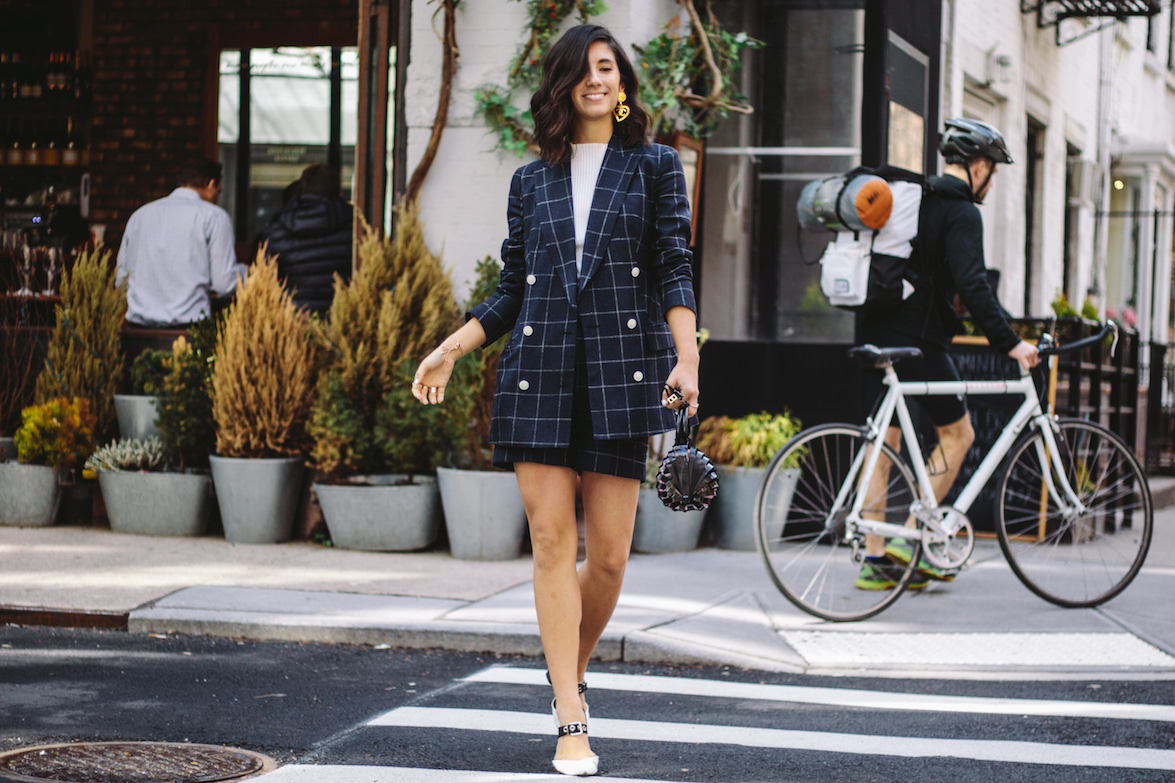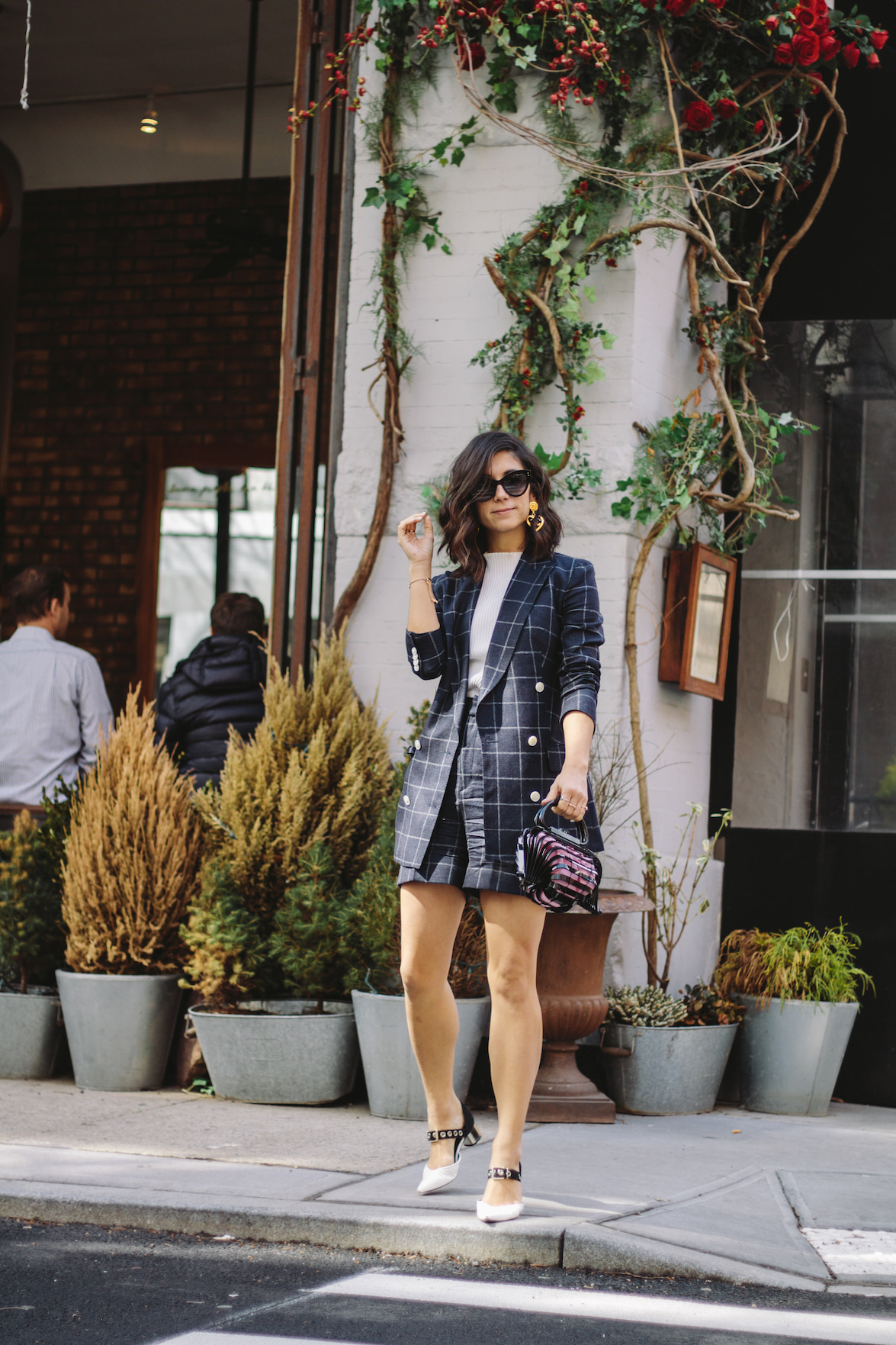 By now, you all probably know I have somewhat of an obsession with Meghan Markle.
Well, perhaps better put, I have an obsession with the Royal family -- and pretty much any British drama (historical and fictional alike), for that matter. But Markle, well I just love her style, her grace and the fact that she's American, which makes her our princess just as much as the UK's, am I right?
Lately, I've been inspired by a lot of the sharp suiting she's been spotted in, including a particular short suit which admittedly, is from a few years ago, making it a bit trickier to track down a current version. Cue Suistudio. You guys have seen me wear quite a few of their coats to death this fall and winter, not to mention this Bianca Jagger moment I had in this crisp white, tuxedo suit back in November. So it was only natural I swing by to scope out their spring and summer suiting options, as we all patiently await for warmer temps here on the east coast.
Now, I know what you're thinking. Suiting seems like more of a fall/winter styling option than it does spring -- but let me assure you, the fabrics and colors at Suistudio right now are on point for plenty of spring occasions -- including, dare I say it, but perhaps a chic wedding guest option? Think lots of crisp linens, pastels in light blue and lavender and lightweight trench coats that will have you whistling Meghan Markle's tune before long. All of it tailored so incredibly well for a woman's body, while maintaining a bit of the "borrowed from the boys" flair.
I've rounded up my favorites from Suistudio below, including this particular set I'm wearing here. And while I have you all still, I wanted to mention, I've finally launched my Poshmark closet and will be adding lots of items over the coming weeks! This has been a long time coming so it feels so good to finally get this up and running!
Are you guys on Poshmark? Leave me your closet links below -- would love to connect!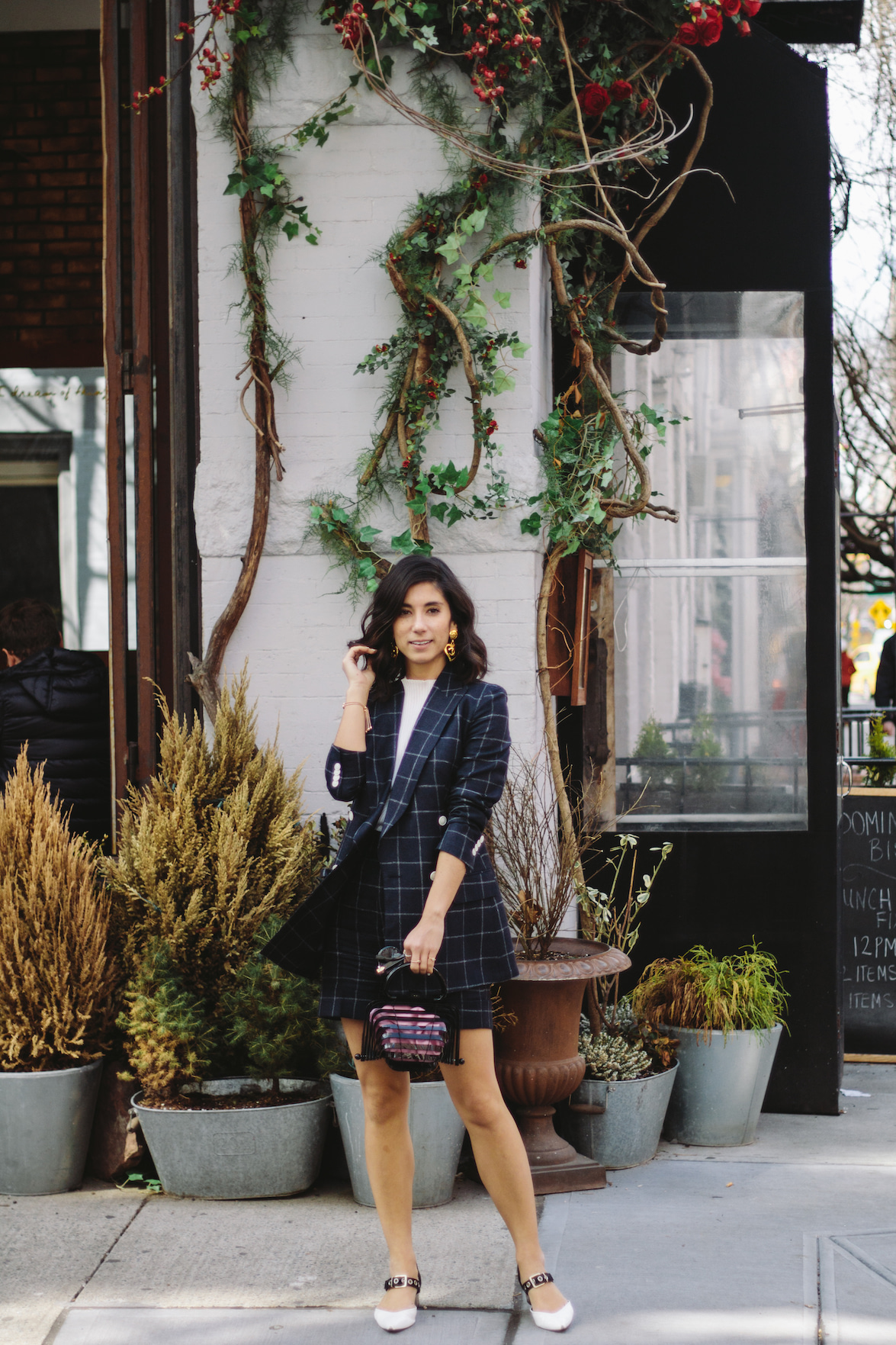 OUTFIT DETAILS: Suistudio short suit (gifted) // Cult Gaia bag // Self Portrait heels // Vintage Chanel earrings
[prodl brand="Suistudio" product="Joss navy checked suit" description="Boarding school uniform meets The Heathers. What's not to love about this little preppy yet cool suit? The oversized window pane pattern feels quite fresh and it's light enough to be perfect for an evening summer event with strappy heels. Love the contrast white buttons as well!" link="https://us.suistudio.com/en_US/l_suits/joss-navy-checked-suit/LPC0305-S.html?cgid=L_Suits&from=home"]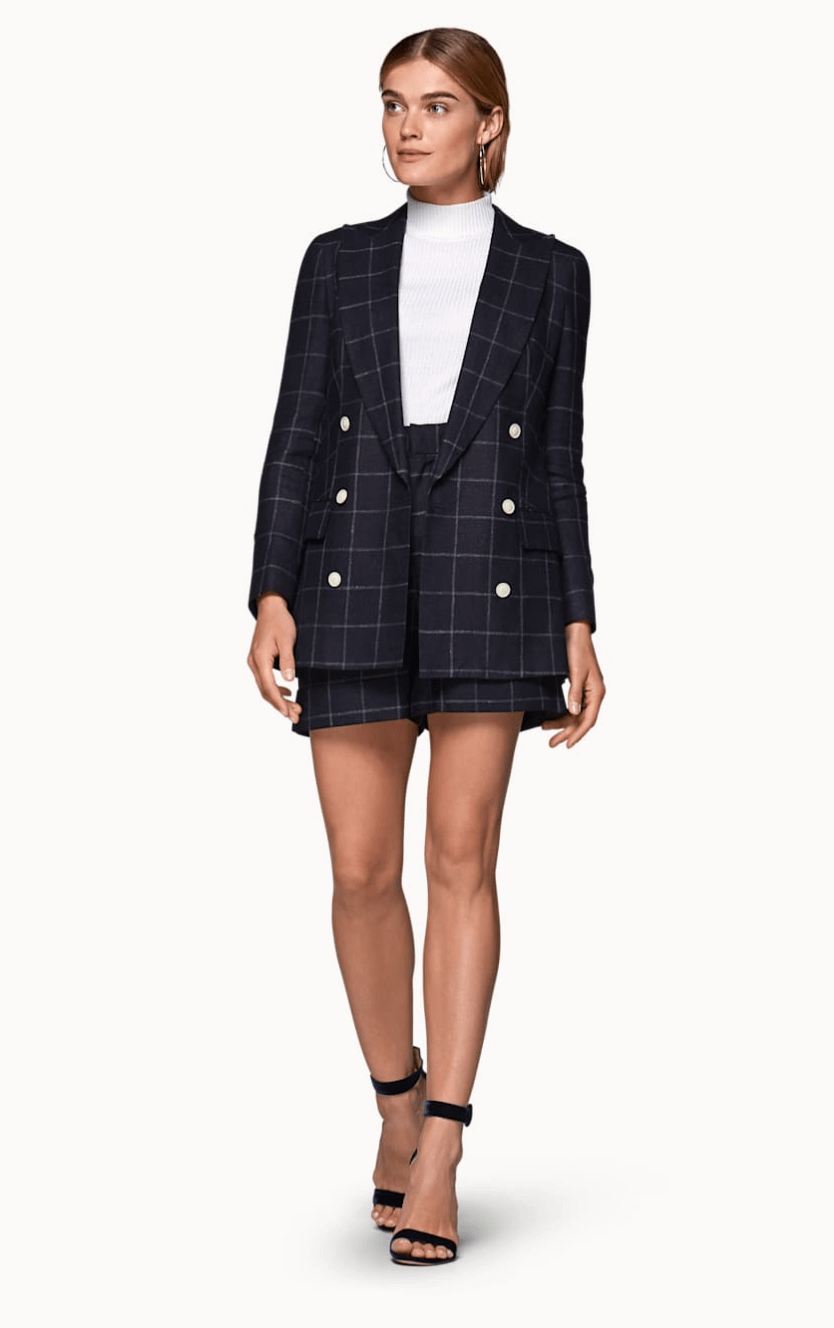 [/prodl]
[prodr brand="Suistudio" product="Joss blue checked suit" description="I initially tried on this short suit as it was the most reminiscent of Meghan's little short suit. I ultimately went with the navy as I think I'll wear it much more as separates, but that doesn't mean I didn't love this blue plaid number. Plus, I just love how it looks with white boots as the model has it styled here." link="https://us.suistudio.com/en_US/l_suits/joss-blue-checked-suit/LPC0304-S.html?cgid=L_Suits&from=home"]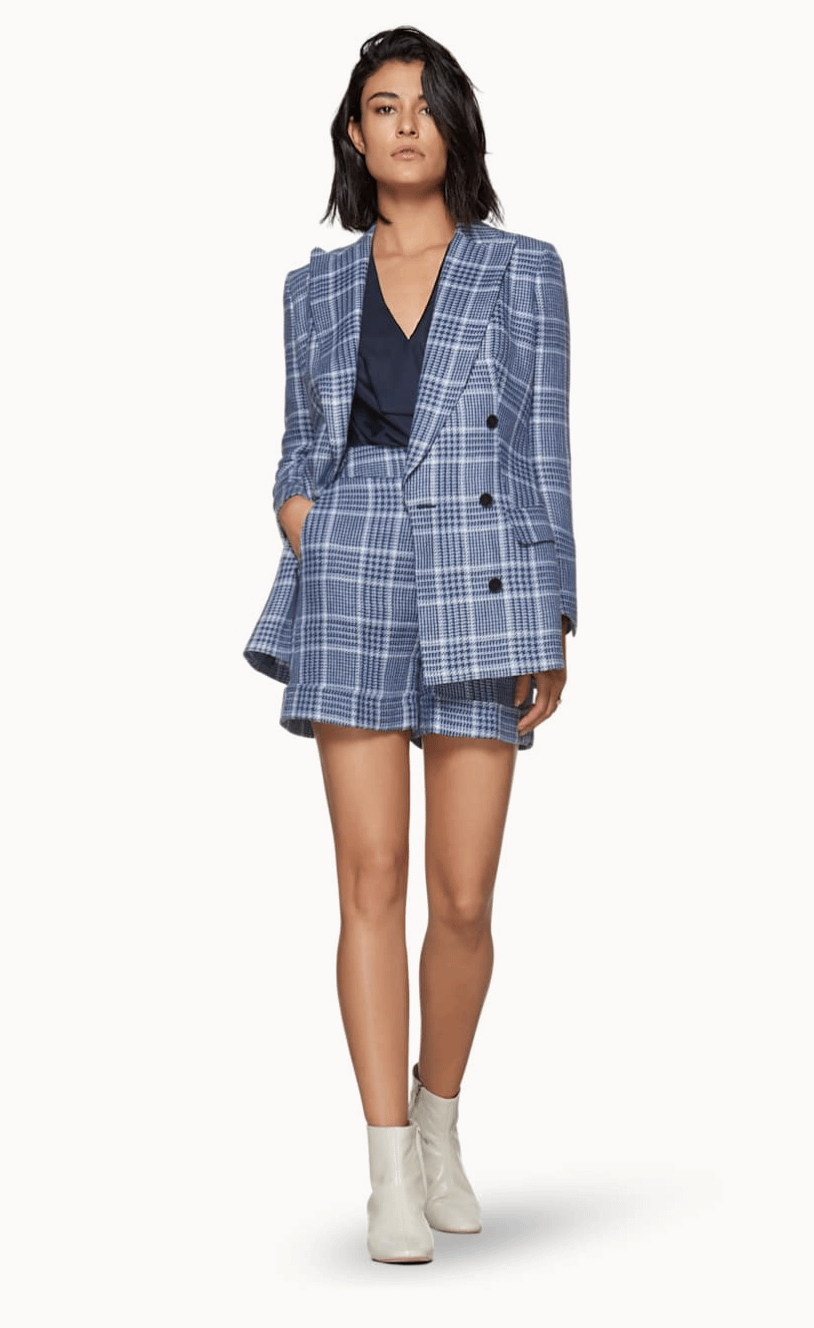 [/prodr]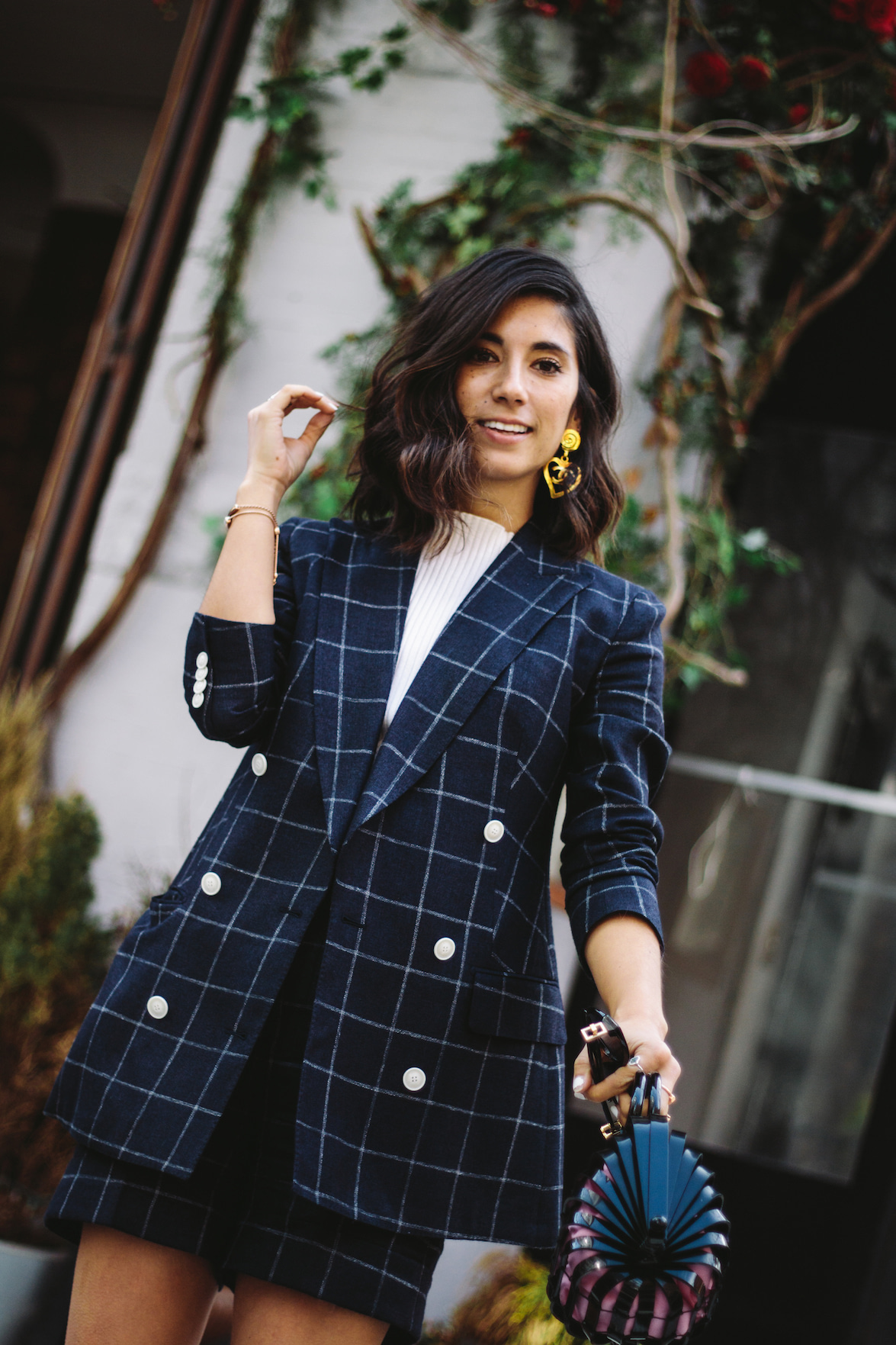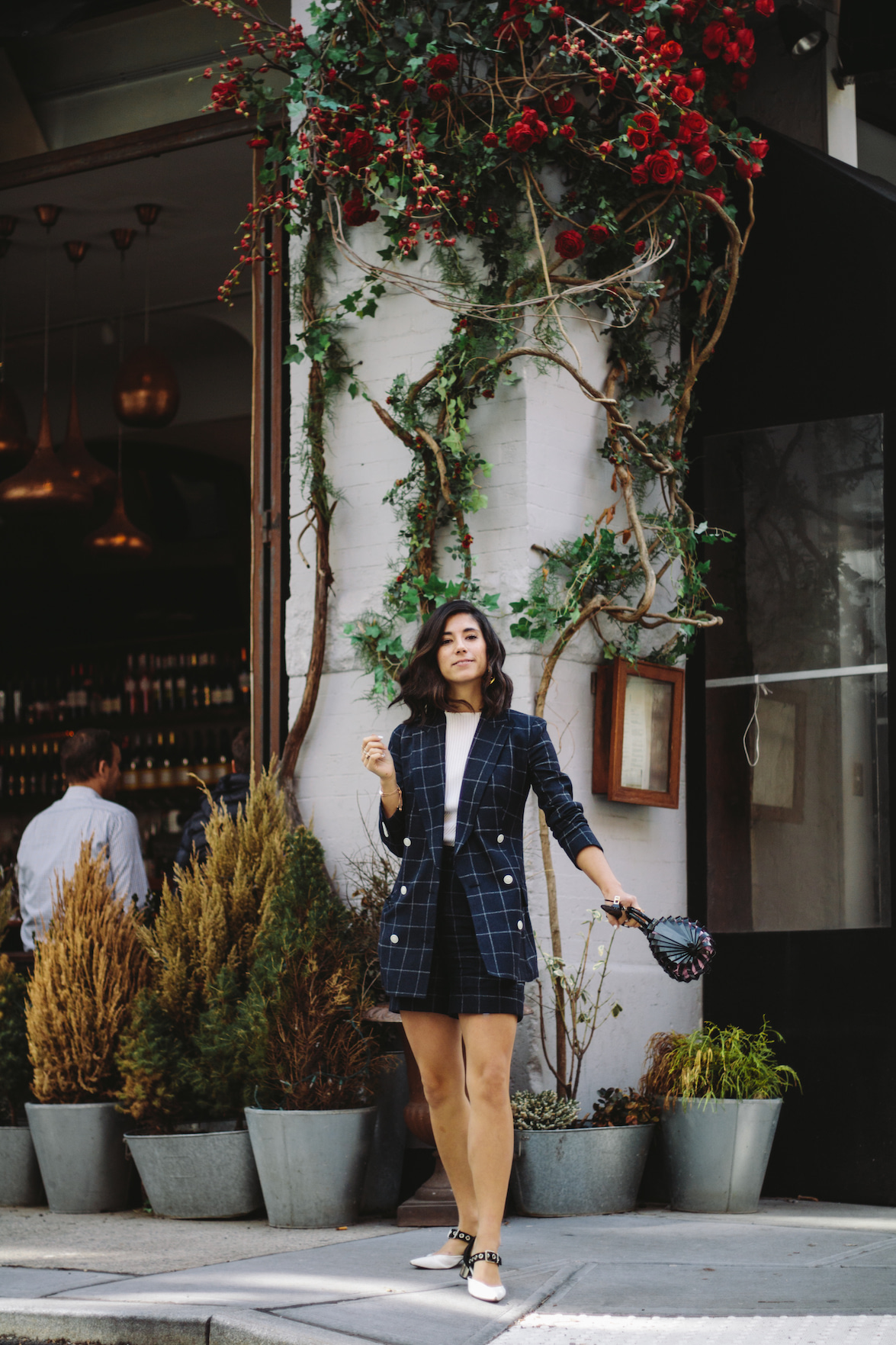 [prodl brand="Suistudio" product="Joss lavender suit" description="And here comes Pantone's color of the year, in full force! While I'm not much of a purple person in terms of my closet color range, I do love the idea of lavender. It's softer, more romantic perhaps and would, in my opinion, make the perfect wedding guest attire. Just think -- showing up at Meghan and Harry's wedding with this set and a fabulous fascinator. The queen wouldn't know what to think!" link="https://us.suistudio.com/en_US/l_suits/joss-lavender-suit/LPC0328-S.html?cgid=L_Suits&from=home"]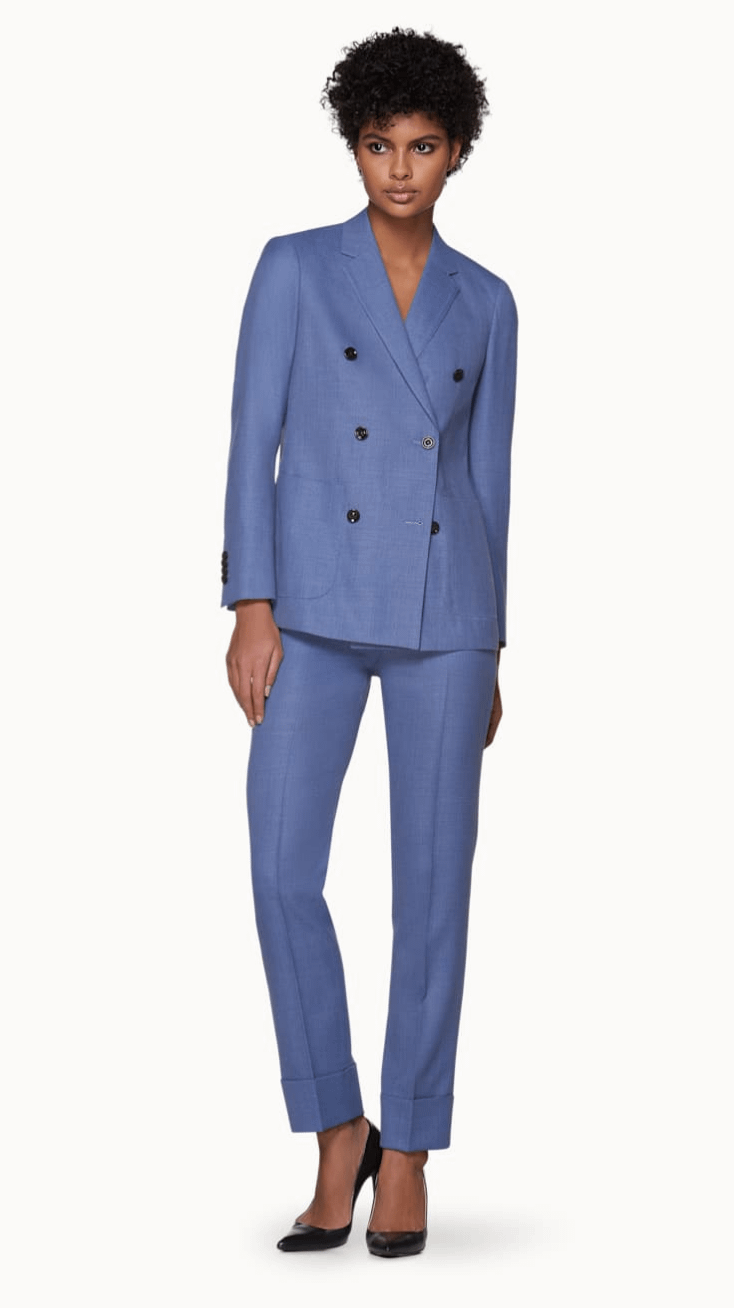 [/prodl]
[prodr brand="Suistudio" product="Tory off white striped suit" description="For the ultimate boss look that transitions just as nicely to after boardroom drinks. The thin pinstriping is just so chic and I love the length of the blazer, making it an easy pairing with jeans when you want to dress the look down." link="https://us.suistudio.com/en_US/l_suits/tory-off-white-striped-suit/LPC0318-S.html?cgid=L_Suits&from=home"]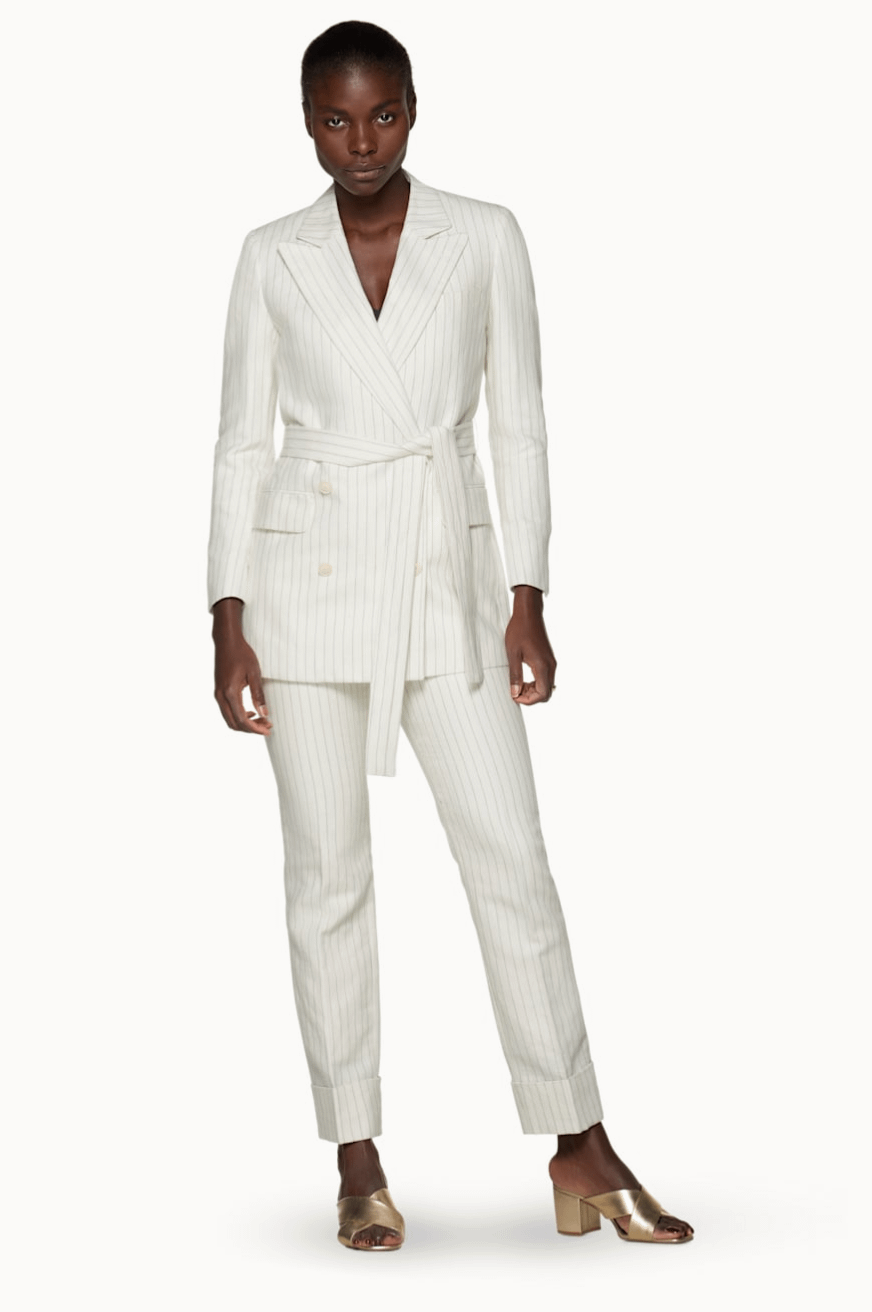 [/prodr]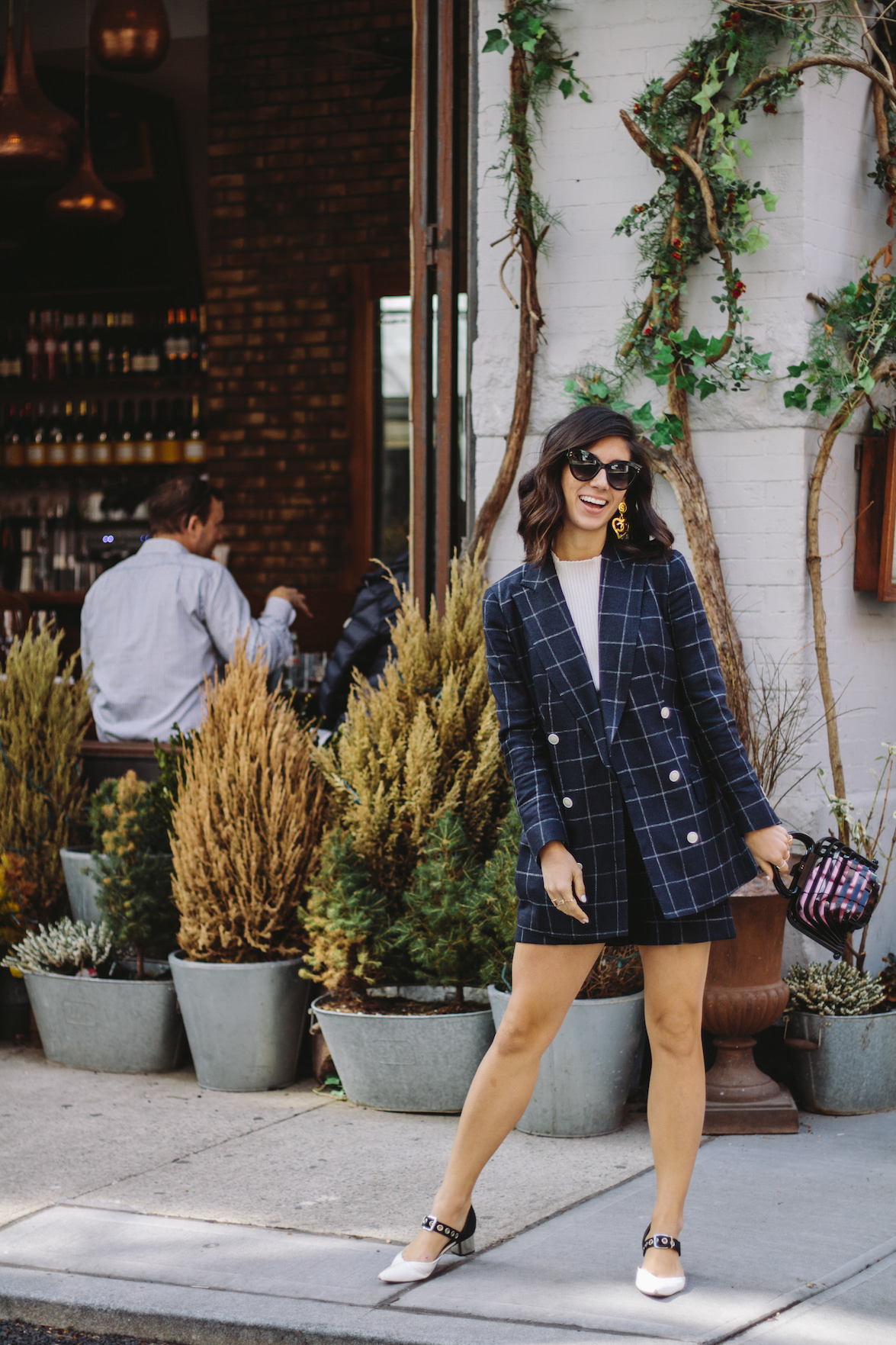 [prodl brand="Suistudio" product="Off white jumpsuit" description="I also picked up this jumpsuit while I was in the store last week and I'm SO excited to wear it once it warms up here in New York. The tortoise shell buttons are what sold me initially but once I put it on and realized that my long torso worked with the cut of this, I knew I had to have it. Wouldn't it just be perfect for strolling around Italy later this summer? Ciao, bella!" link="https://us.suistudio.com/en_US/l_jumpsuits/off-white--jumpsuit/LJS0032.html?q=jumpsuit"]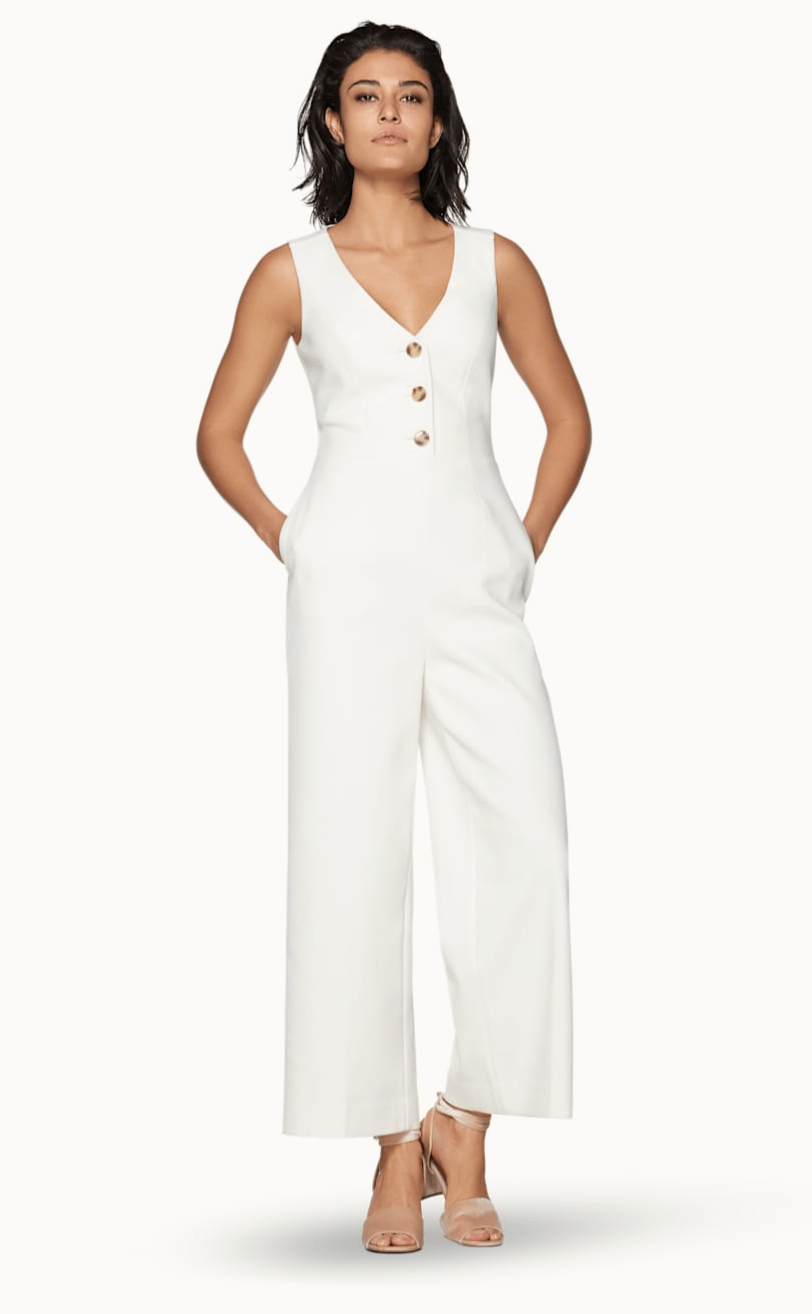 [/prodl]
[prodr brand="Suitstudio" product="Navy striped jumpsuit" description="OK, so this is the business-friendly option to the above jumpsuit but I think it can be easily dressed up or down, depending on the occasion. The navy is just so classic (I could see Meghan wearing this, couldn't you?) and the low-slung front pockets had me at hello. Plus! That label detail? Yes, please!" link="https://us.suistudio.com/en_US/l_jumpsuits/navy-striped-jumpsuit/LJS0018.html?q=jumpsuit"]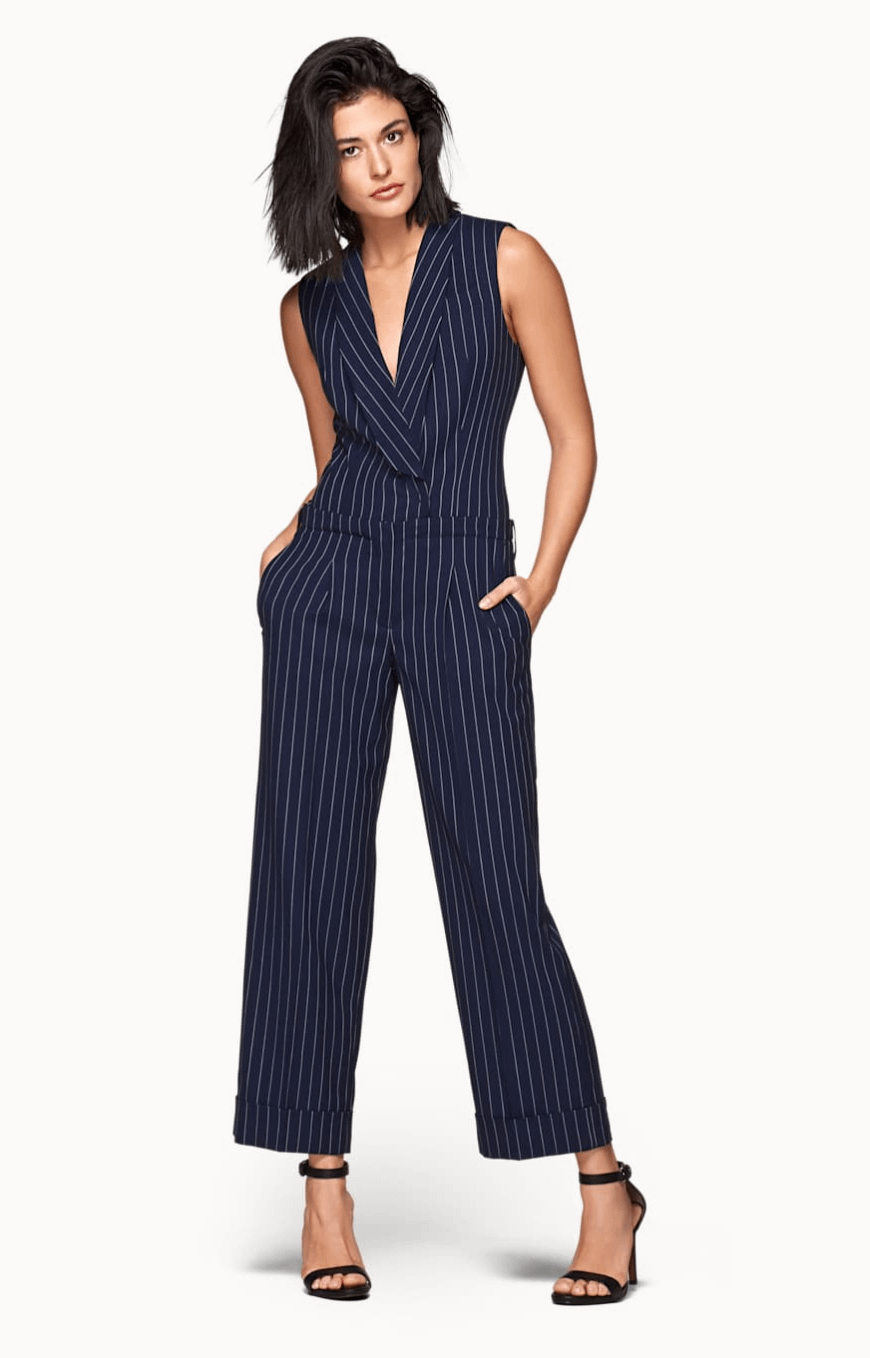 [/prodr]