3
minute read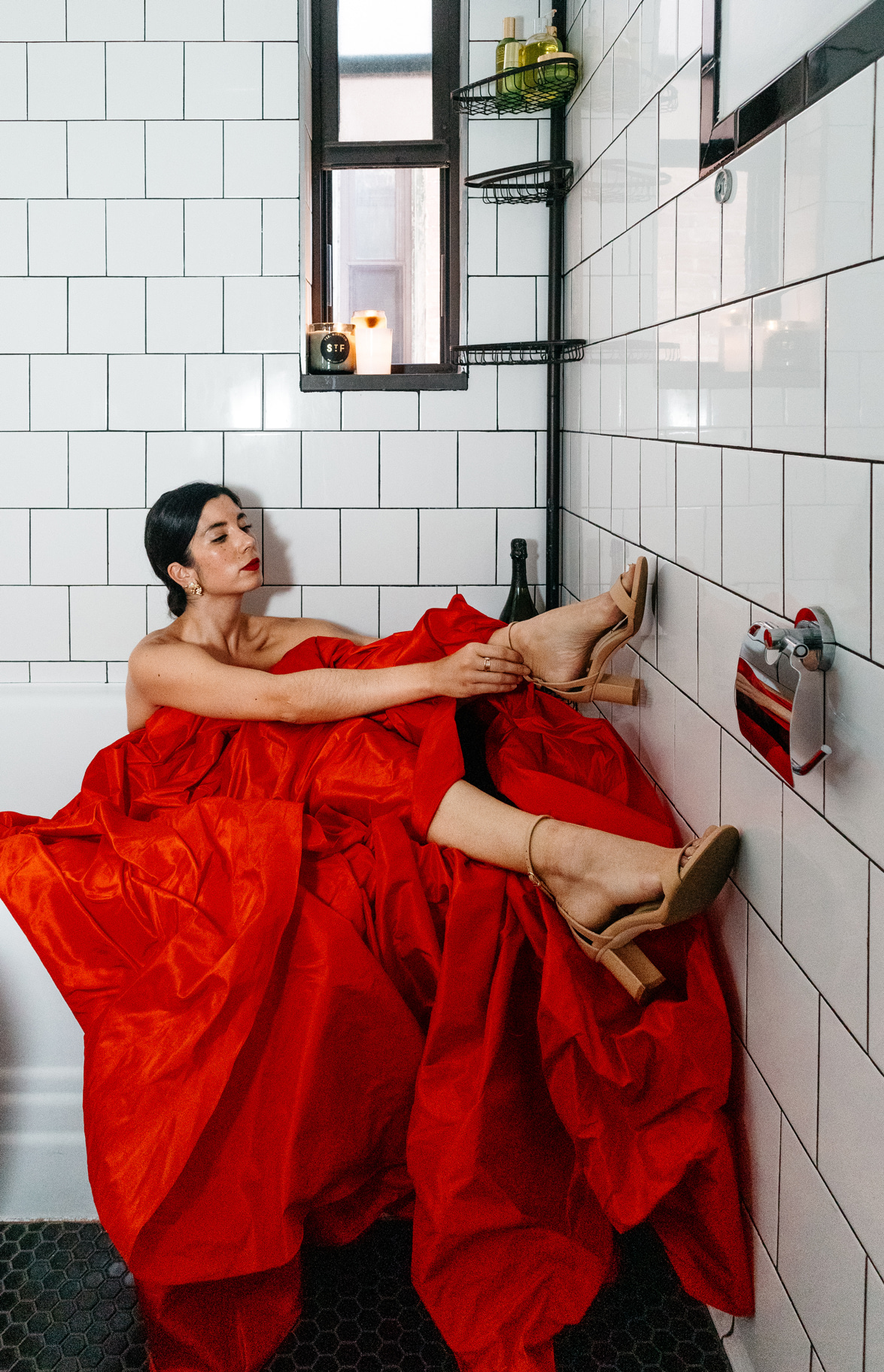 [row][half]
[/half][half]
They say there are two types of women in the world. Shoe gals. And bag gals.
I suppose it goes without saying at this point. I've always been a shoe gal. They're the easiest investment for an outfit that instantly elevates everything and unlike their bag counterparts, they make you walk into a room differently. Head a bit higher. Shoulders back. And if you happen to find that magical unicorn brand, one that promises style and comfort, well, they can make you feel pretty darn invincible.
Enter Sarah Flint. Longtime followers know my love for Sarah Flint shoes runs deep. I've partnered with her several times in the past and have purchased my fair share of pairs with my own money, usually similar styles in various colors. (Hey, if the shoe fits, buy it in every color, right?). So today, I'm excited to be continuing our partnership for a longer term ambassador program throughout the year -- showcasing different ways to style her core pieces (I have many of them!) and announcing new style launches as they come out.
And with new launches in mind, I'm so happy to share her latest creation -- the Perfect Block Sandal, which comes either with a 2.5 inch heel (like the nude pair here in these photos) or a lower, more casual 1 inch (truth be told, this one is next on my list). Not a stranger to her Perfect Pumps, the Perfect Block Sandal passes the comfort test beautifully. Crafted with a wider toe box (perfect for me, since I have wider feet!), a shapely insole for better arch support (so comfy!), extra footbed padding for breathability and an inset block heel to avoid bulkiness -- simply put, this pair was made for fuss-free summer dresses and events.
Understandably, a lot of us are still homebound at the moment (which admittedly, doesn't stop me from wearing my favorite heels around the house, but I digress), just know that the moment this is all safely behind us, this is your go-to pair for summer weddings, BBQs and lawn parties. And if you're in the market, be sure to use the code SF-KRYSTAL50 for $50 off your order!
Now, if you'll excuse me, I need to snag this pair in all of the other available colors...
[/half][/row]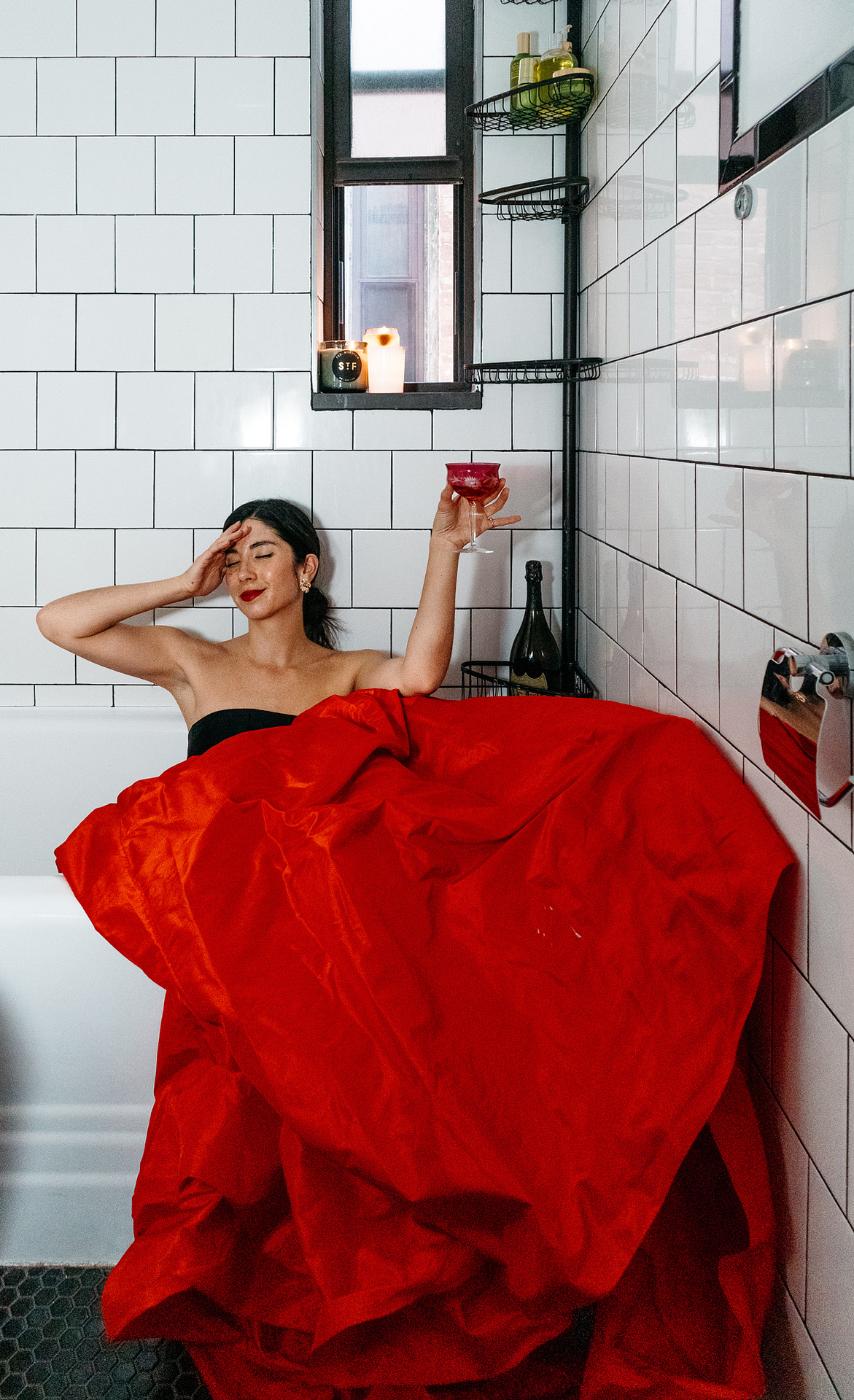 OUTFIT DETAILS: Carolina Herrera ball gown skirt (sample sale find, but similar style here) // Sachin + Babi dress worn underneath (gifted last year, similar style here) // Sarah Flint heels (gifted for this campaign) // Dior earrings via The RealReal (similar style here)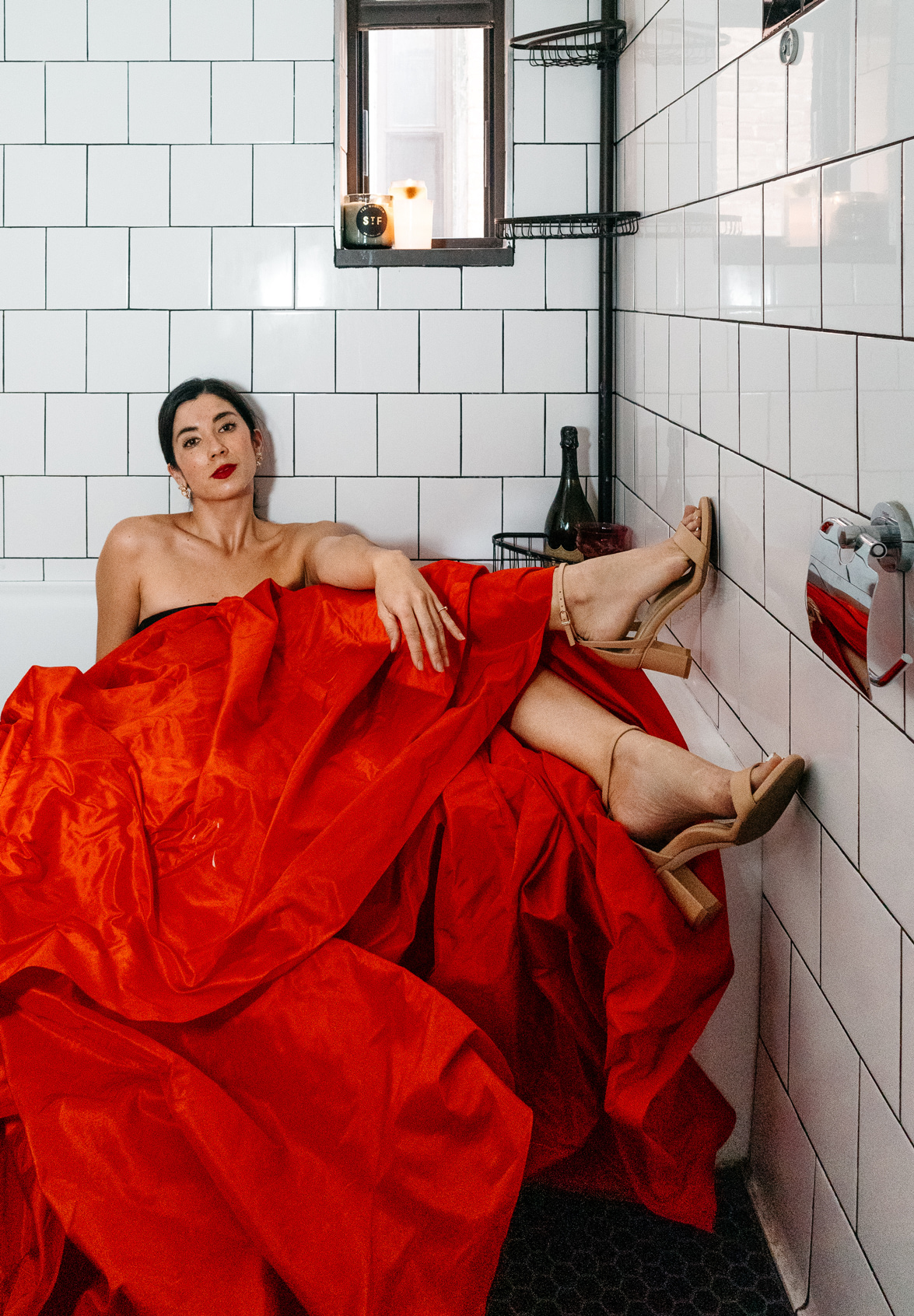 Photos by me
This post was in collaboration with Sarah Flint. As always, all opinions and styling are my own. Thank you for supporting all This Time Tomorrow collaborations!