3
minute read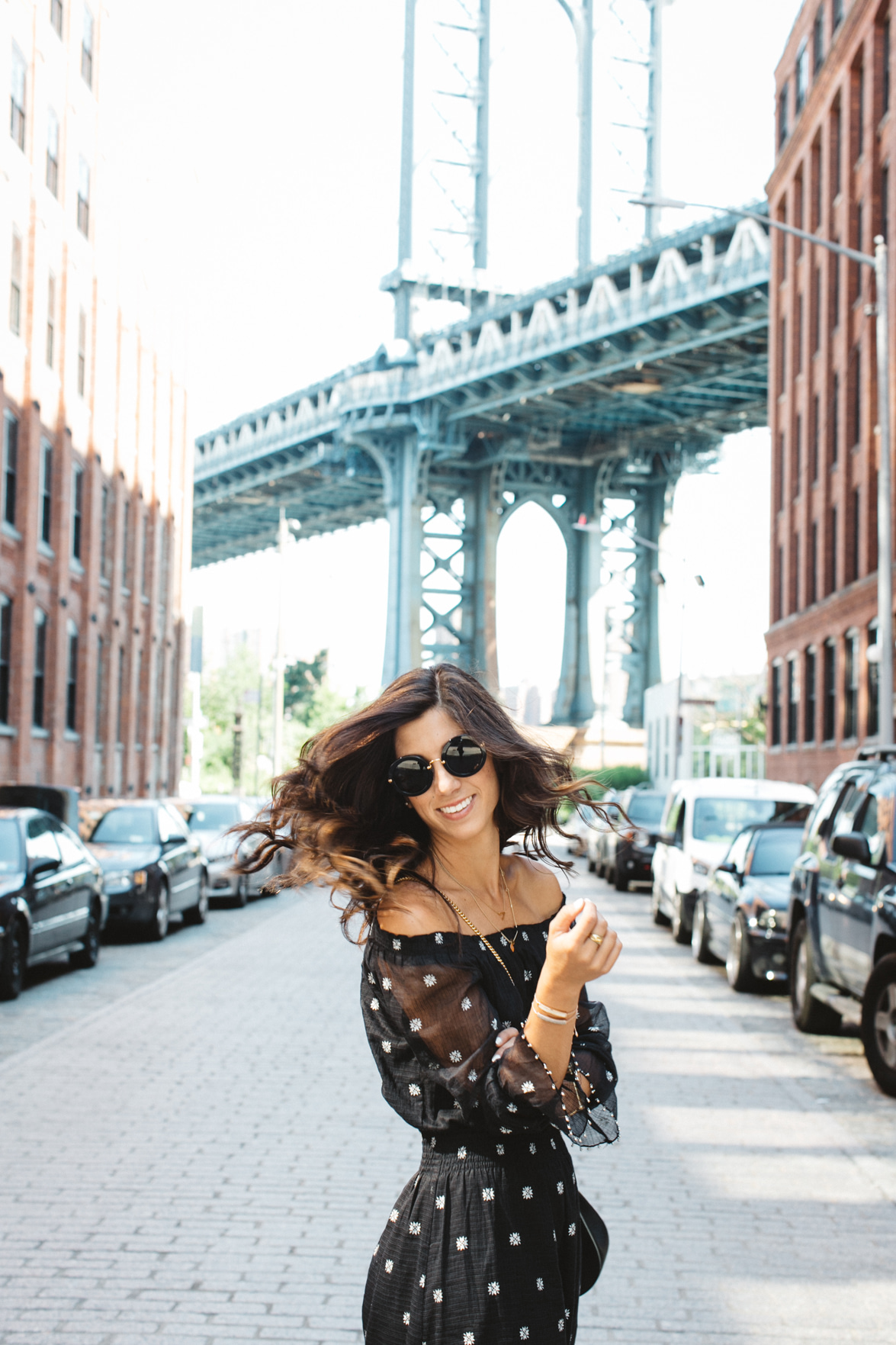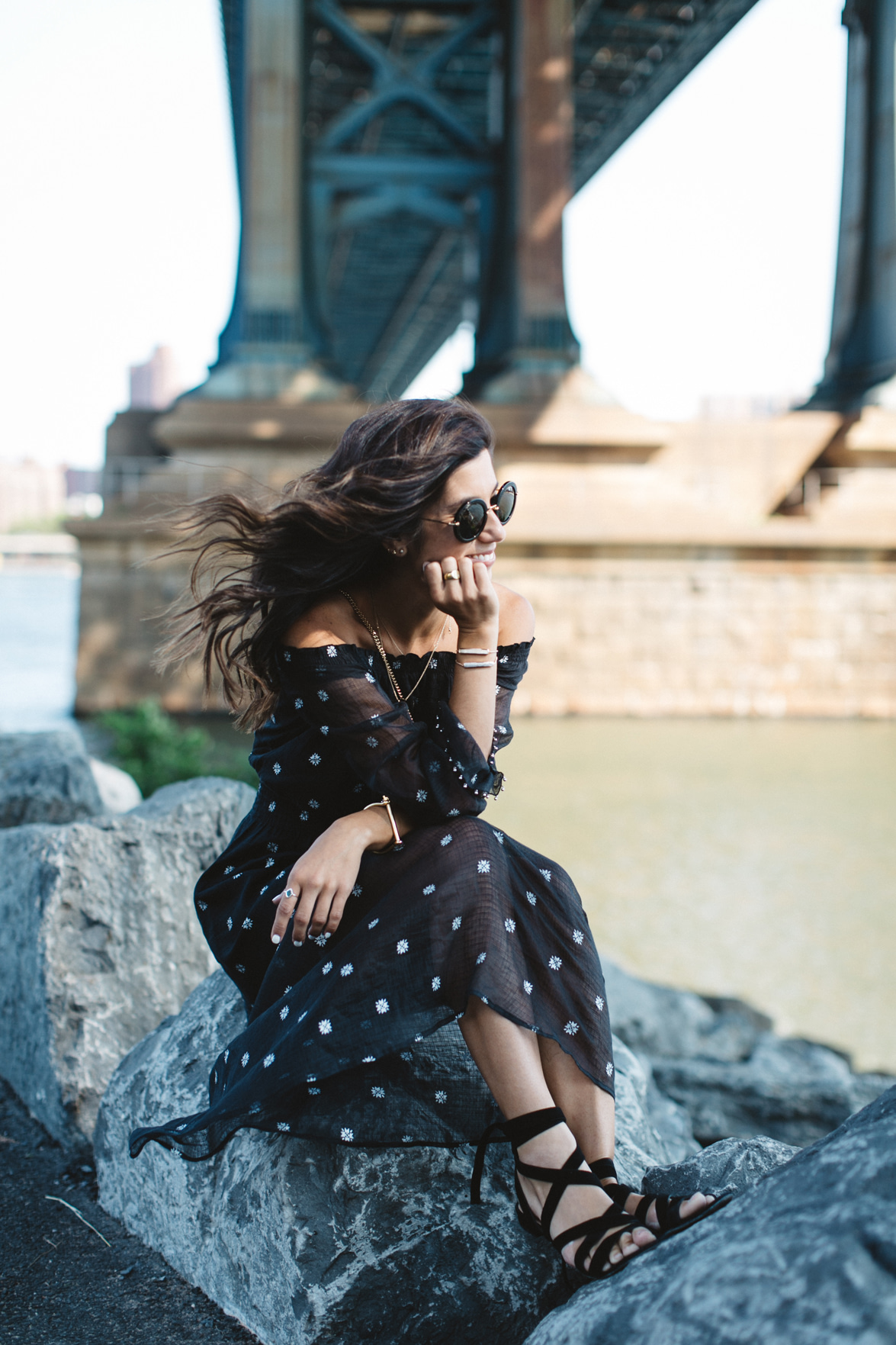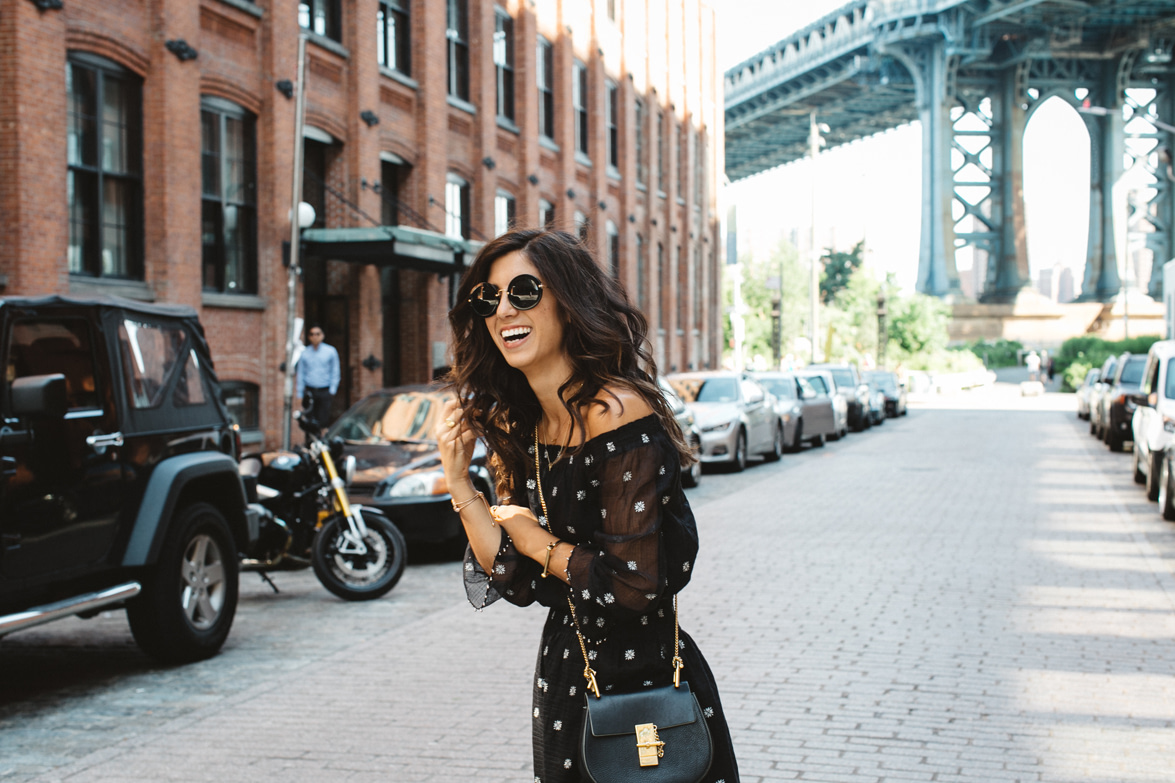 If you've been following This Time Tomorrow for even a part of this year (or the past 7 years), you know I love sunglasses. I'm rarely without them, which is something I often get teased for. And I'm OK with it. I've never really seen sunglasses as just an extension of summer accessories, purely worn when it's quote sunny end quote outside. They're a mainstay in all my outfits -- and I will literally turn around and head back home if I've somehow forgotten them for the day. What's more -- I love how instantly iconic they can suddenly make a look. Think of Audrey Hepburn in Breakfast at Tiffany's, staring longingly into the jewelry case windows with her oversized cat eye sunnies. Or John Belushi's and Dan Akroyd's black Ray-Ban wayfarers in Blues Brothers. And, of course, you can't see a medium blonde short bob paired with oversized sunglasses, without thinking of Ms. Wintour herself.
In a way, I like to think sunglasses are a mini form of armor -- they hide your perhaps most expressive part of your face, that being your eyes, and allow you to view the world from what feels like your own situation room. You can sit back, observe and plan your next move, calmly and cooly.
As for this new pair that I'm recently really into? I've been meaning to try out a pair of circular frames for ages now, as I love how they evoke that certain John Lennon vibe, and this pair by Miu Miu that I scooped up from Sunglass Hut is hitting all the right notes for me. Gold detailing. The black framing. The thin body. I have a feeling I'll be wearing these all summer long with breezy sundresses at concert festivals and picnics in Sheep's Meadow.
What sunglasses are you into at the moment?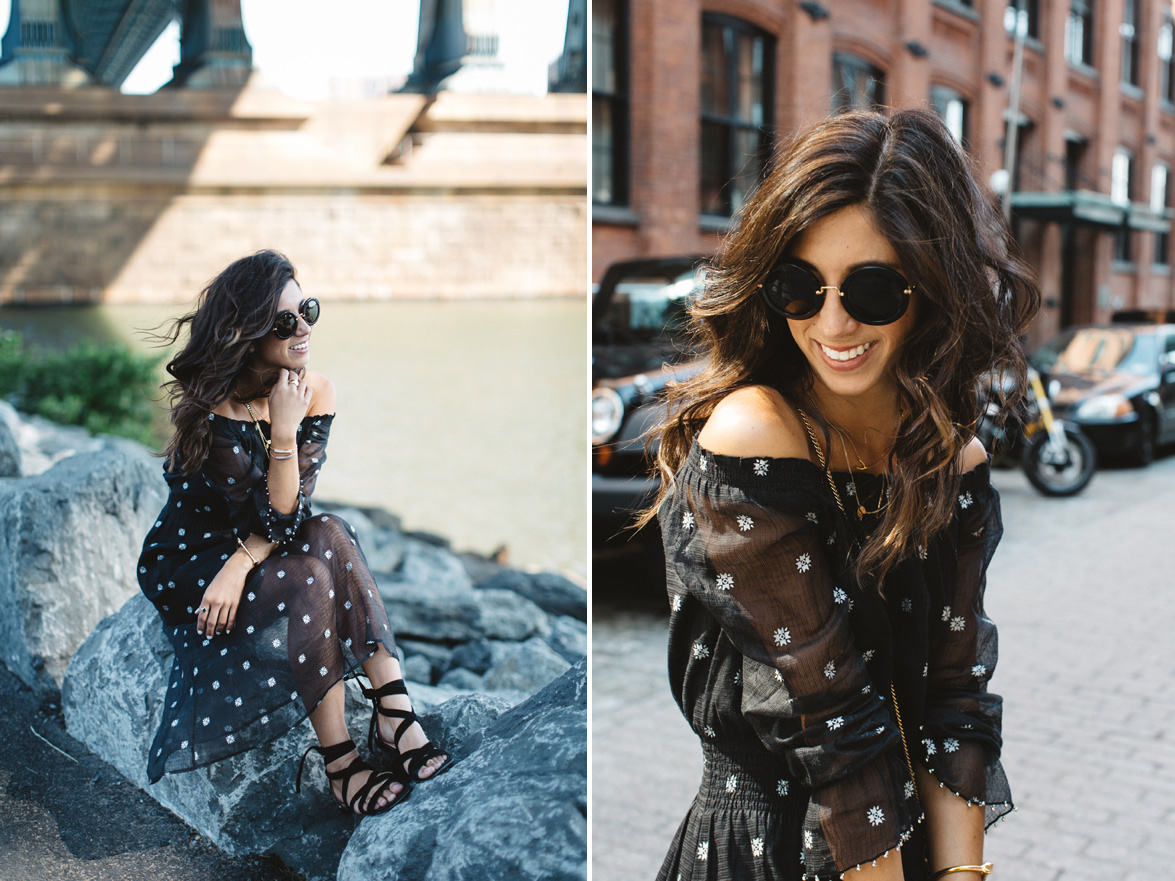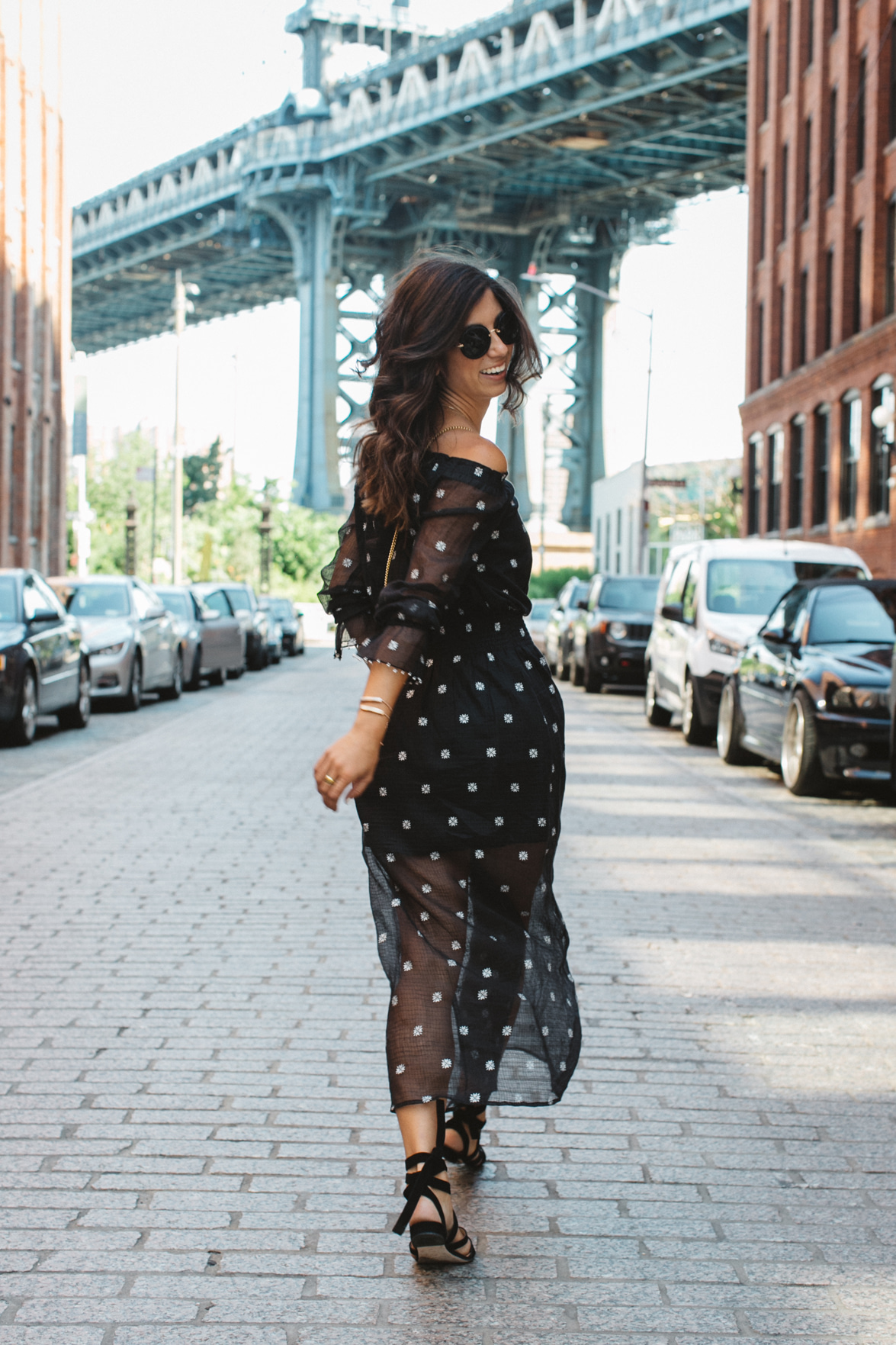 OUTFIT DETAILS: St. Roche dress (similar style here) // M.Gemi sandals (similar style here) // Miu Miu sunglasses from Sunglass Hut // Chloe "Drew" bag // Monica Vinader bracelets // Miansai bracelet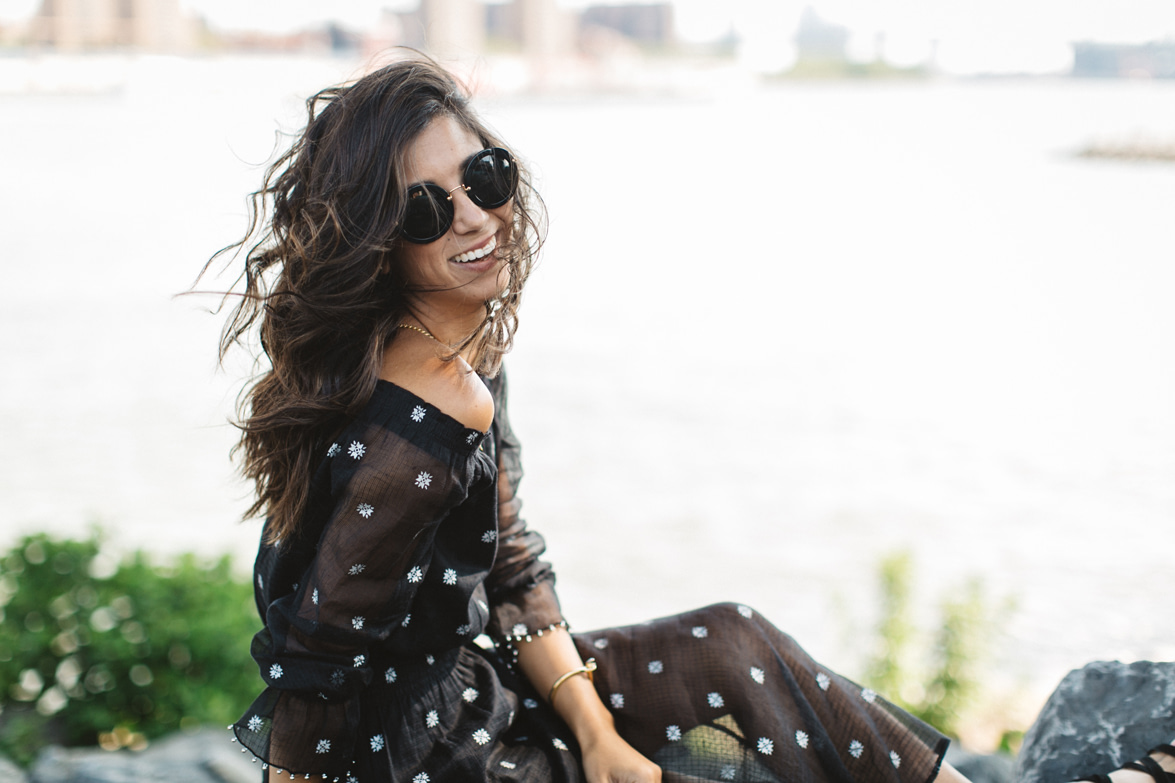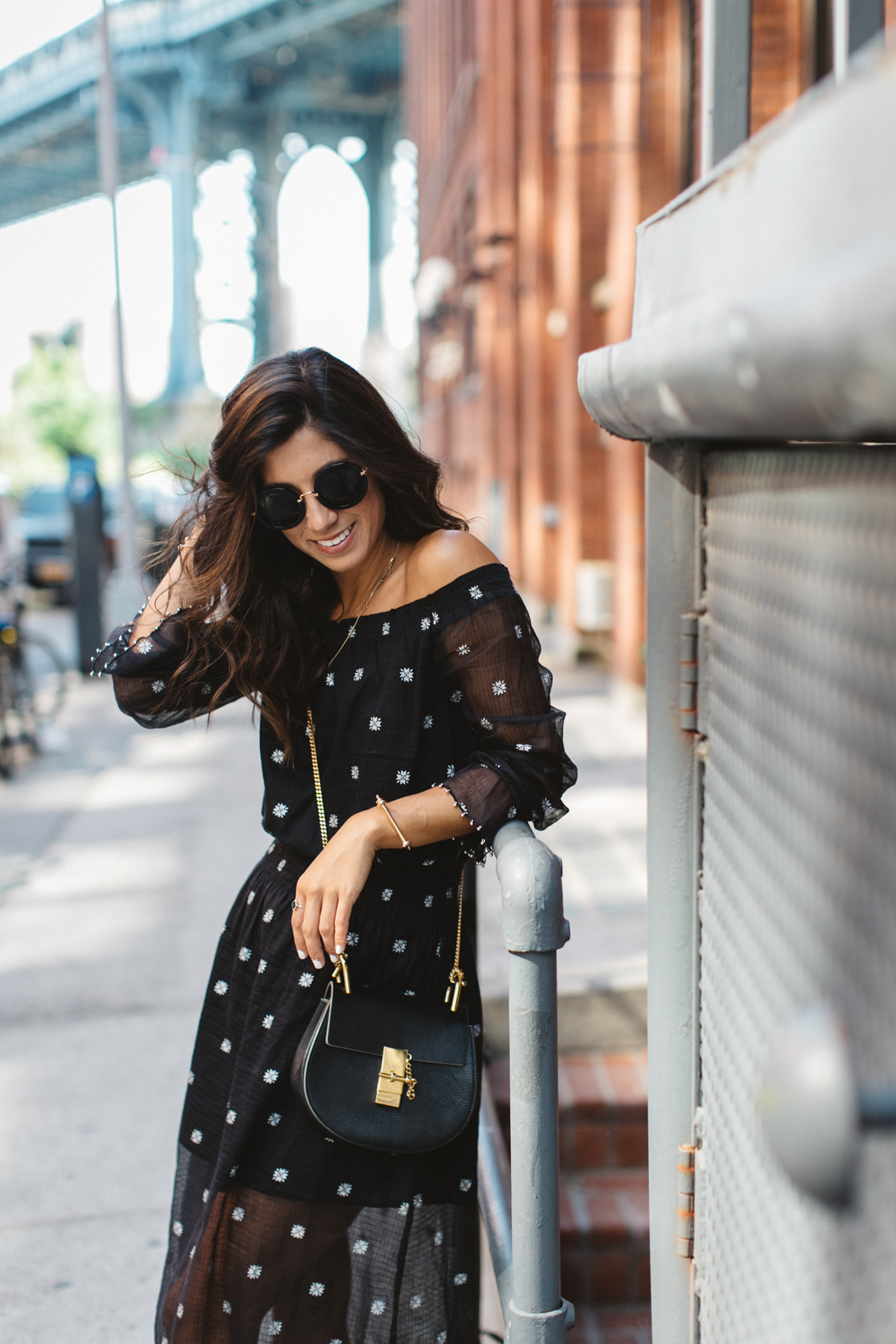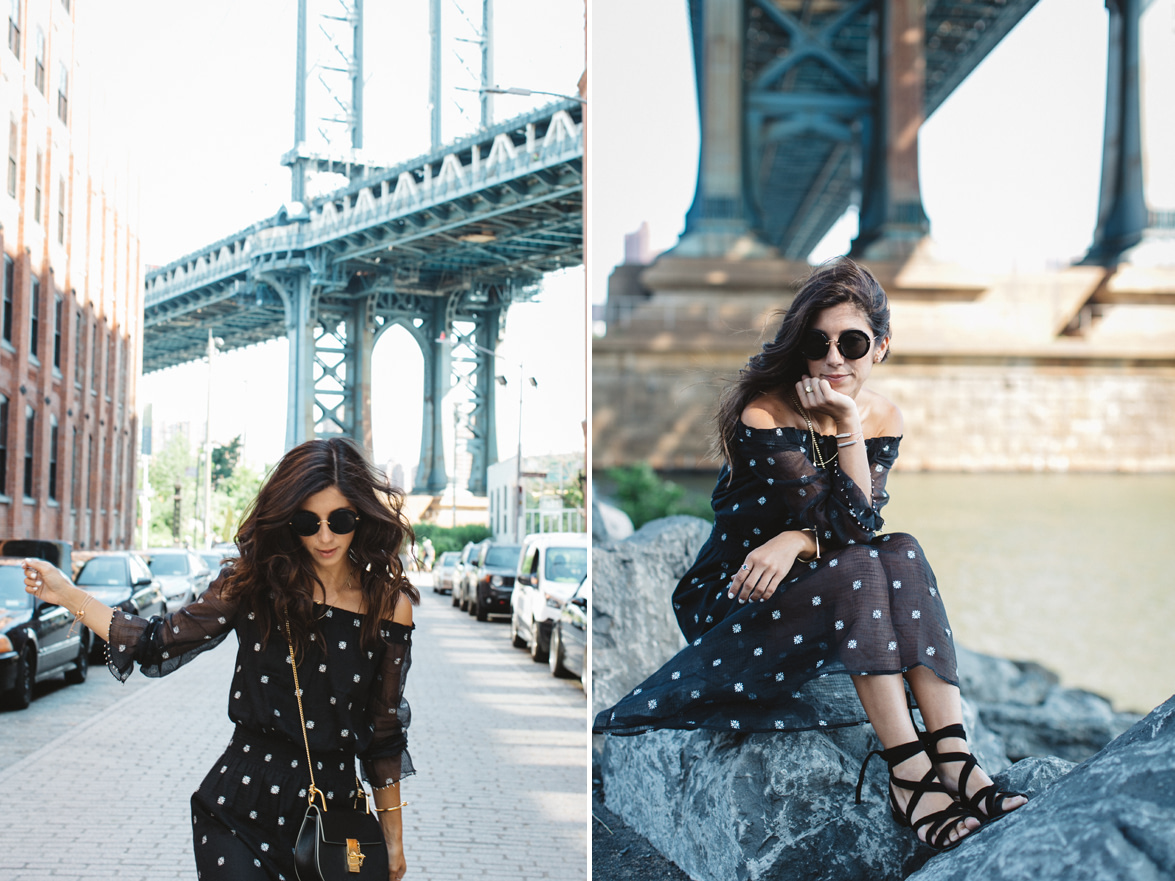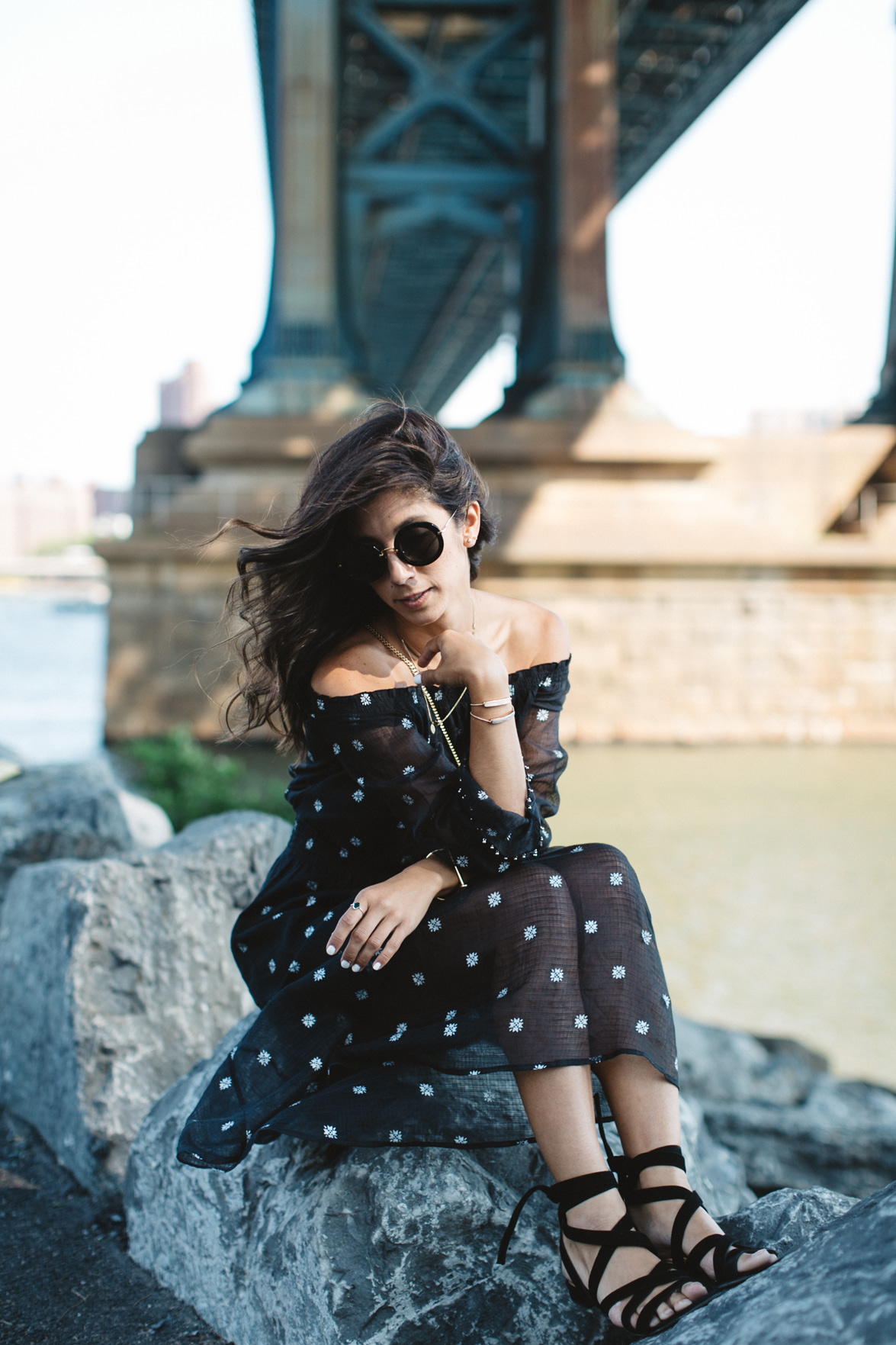 This post was in collaboration with Sunglass Hut. As always, all opinions and styling are my own. Thank you for supporting all This Time Tomorrow collaborations!