4
minute read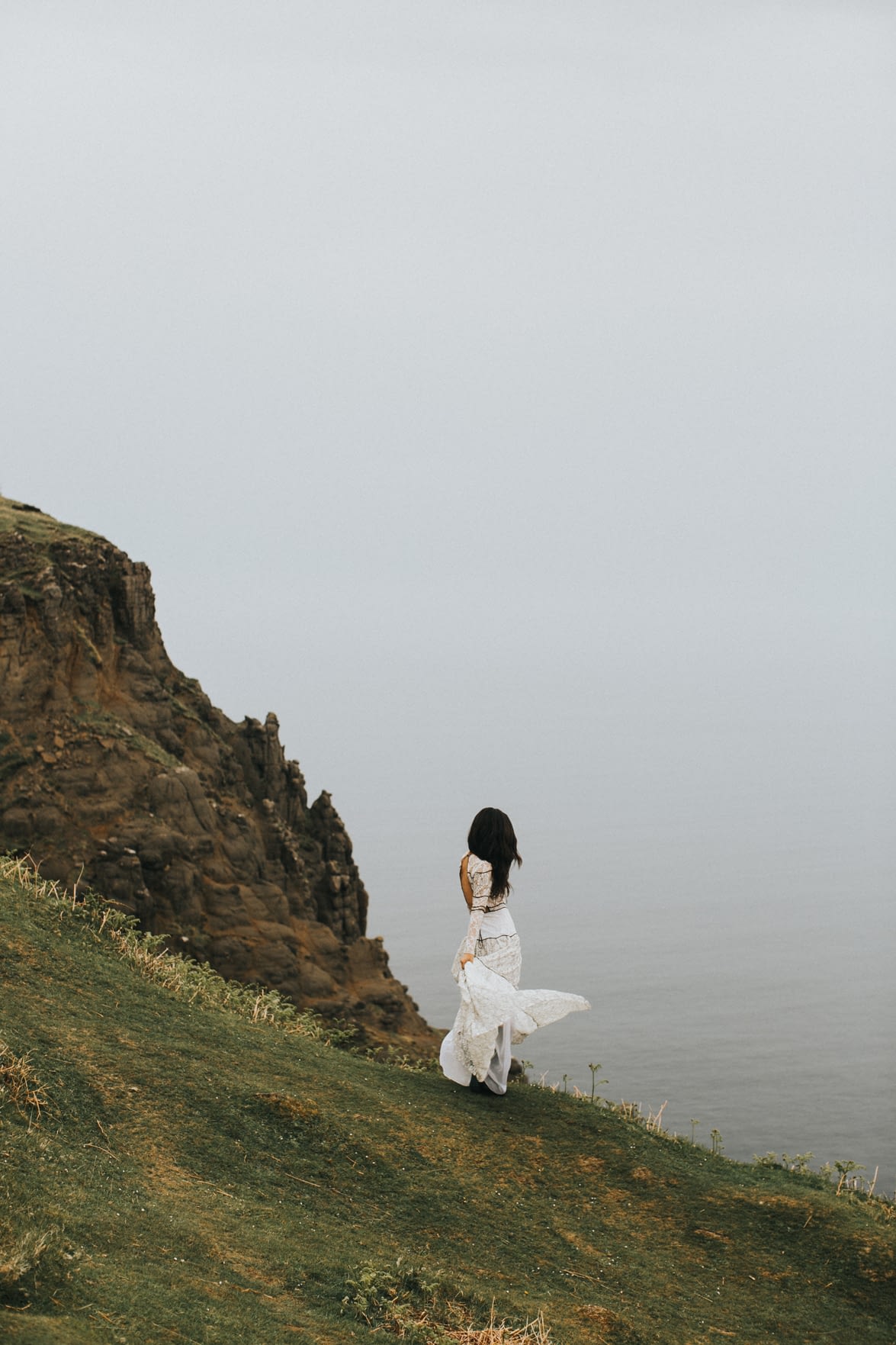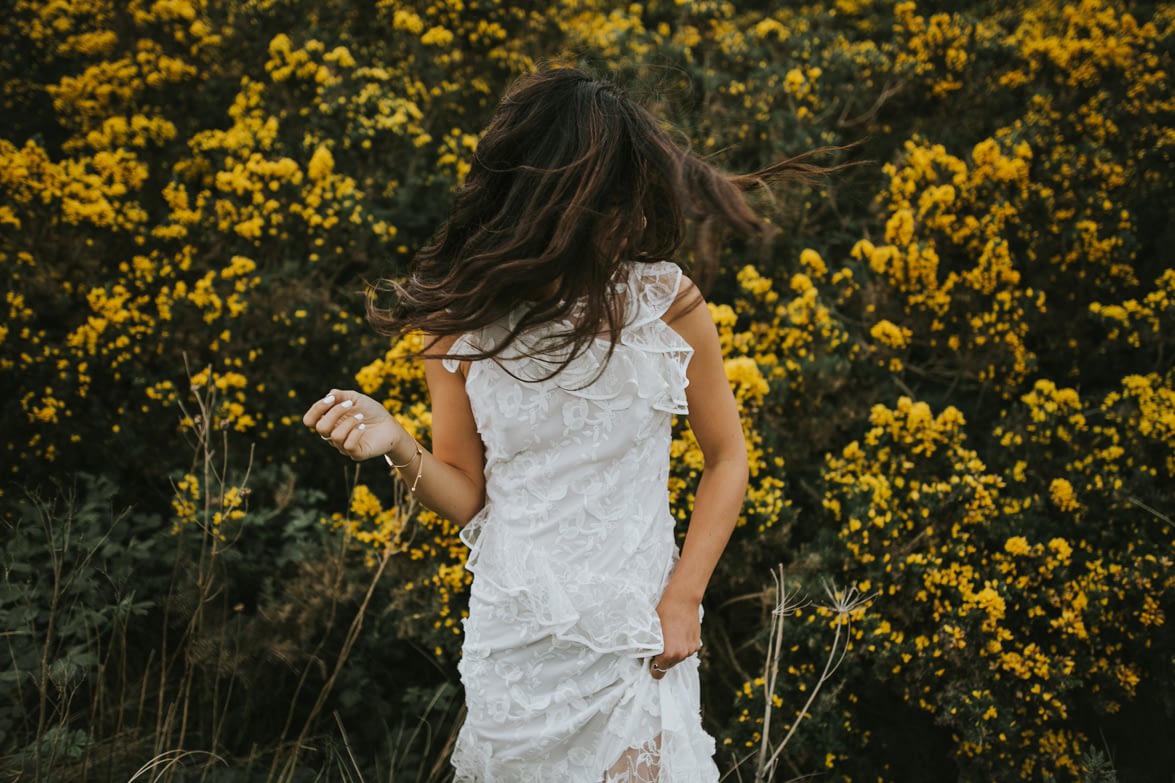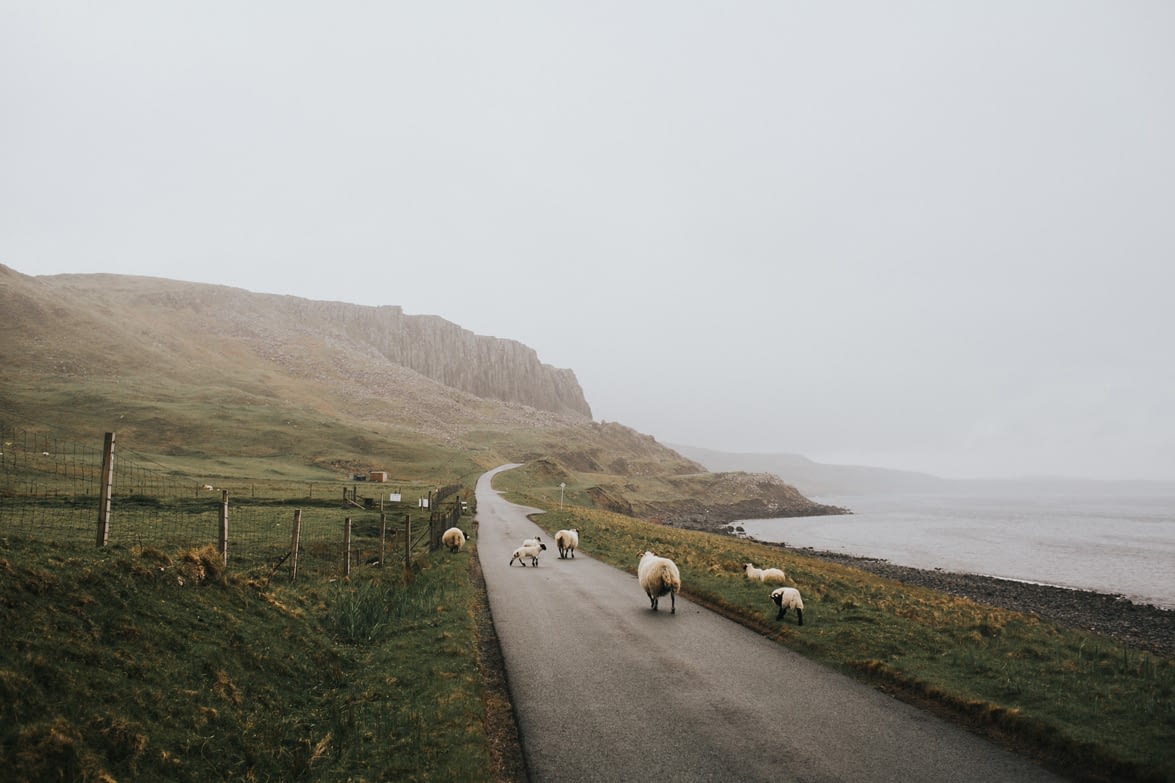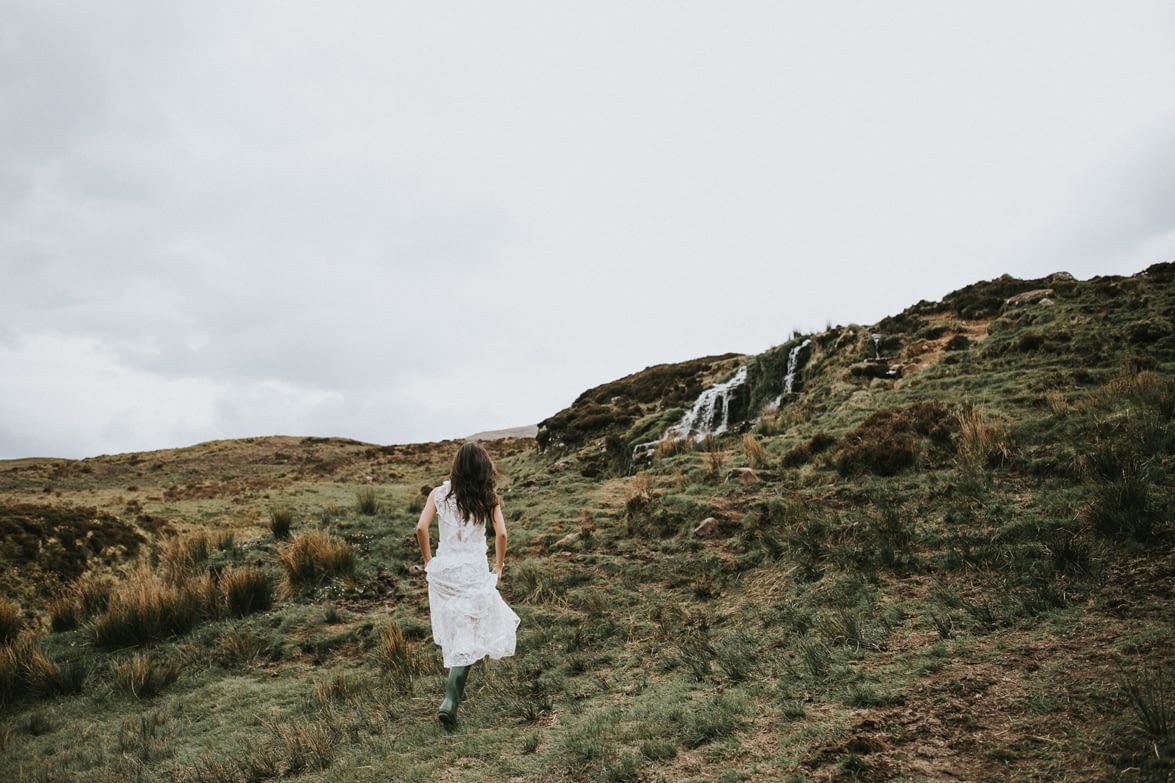 And the Scotland Diaries continue, this time all the way up to the Isle of Skye, the largest and most northern island of the major islands of the Inner Hebrides of Scotland. Of course, after our trek through the sweeping Highlands, we were anxious to see what beauty awaited us up north -- promises of mountains, dramatic seaside cliffs and picturesque fishing villages dancing in our head all the while, as we continued up the winding road before hopping on a ferry that would ultimately drop us off on shore.
The entire day, it had threatened to rain on us. And by threaten, I mean the sky kept turning a deeper and deeper gray, with the smell of rain just on the tip of our noses, as if the sky would open up at any moment and start to cry. We managed to escape any rain drops for a good portion of the day, until we stopped off for our first shoot location on the Isle, the massive mound of marigold yellow flowers you see here. I quickly changed in the backseat of our Mercedes, excited at the prospect of capturing this yellow we had spied sprinkling the green scenery every once and a while. (Side note: if anyone knows the name of this flower, please do share!) White gown and all, Alisha and I crossed the highway carefully (looking right first, of course!), I took my spot, fixing my hair just so, until...drip, drip, drip....a light drizzle started. Naturally, wearing a white dress in the rain (a white dress you've borrowed no less), standing with a photographer who's holding a very expensive piece of equipment in her hands, you start to panic a little in a sudden downpour. And, well, you freeze. Do you run back to the car? Do you hold out for a moment in hopes it stops? Do you start to imagine how much her lens costs, in the event you need to replace it?
I ran through these scenarios, contemplating each, until Alisha (in true Alisha fashion) laughed and quickly put a plastic rain bag designed to protect cameras from these crazy situations over her Canon and kept snapping. If it wasn't going to stop her, it wasn't going to stop me! I could feel my hair getting drenched, with my makeup undoubtedly running down my face and yet, I didn't care. Something about this felt fitting for a photo homage to Scotland. Raw and wild and unruly. And I honestly, wouldn't have it any other way. (Especially the last photo in this series, in the red dress!)
These again, are some of my favorite shoots to date -- I hope you enjoy them! And in case you're just joining my Scotland Diaries now, you can catch Part 1 here and Part 2 here.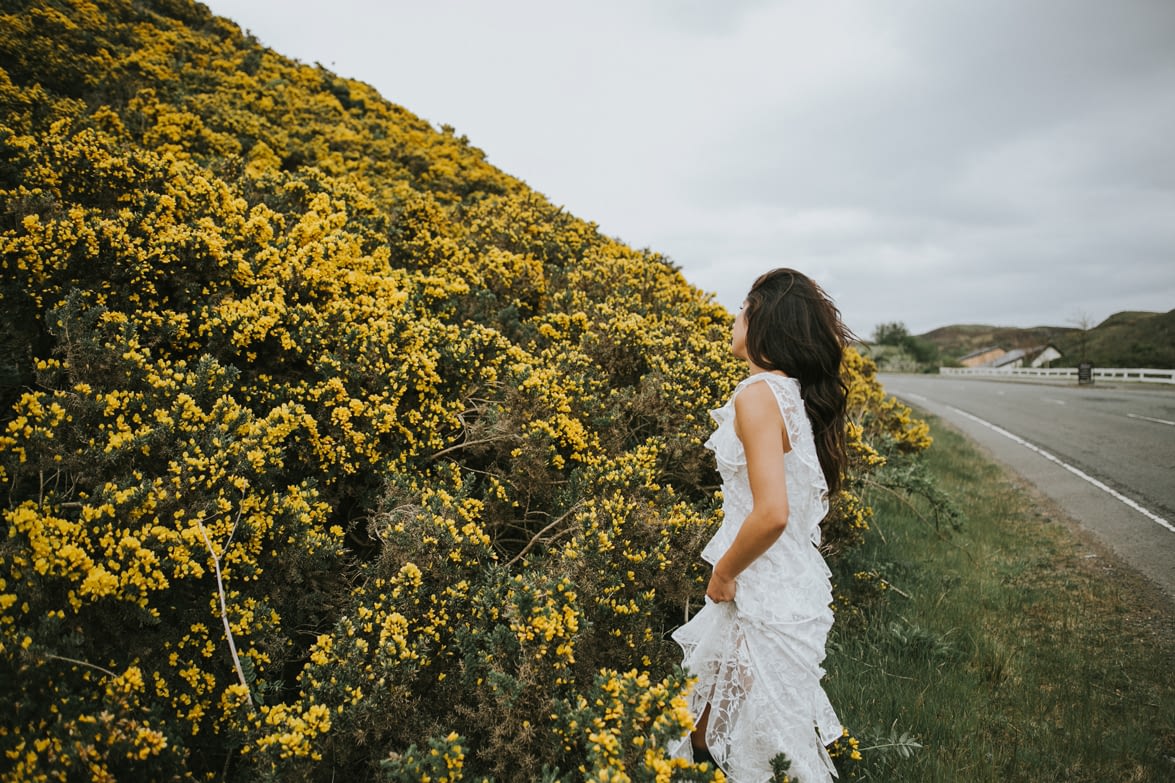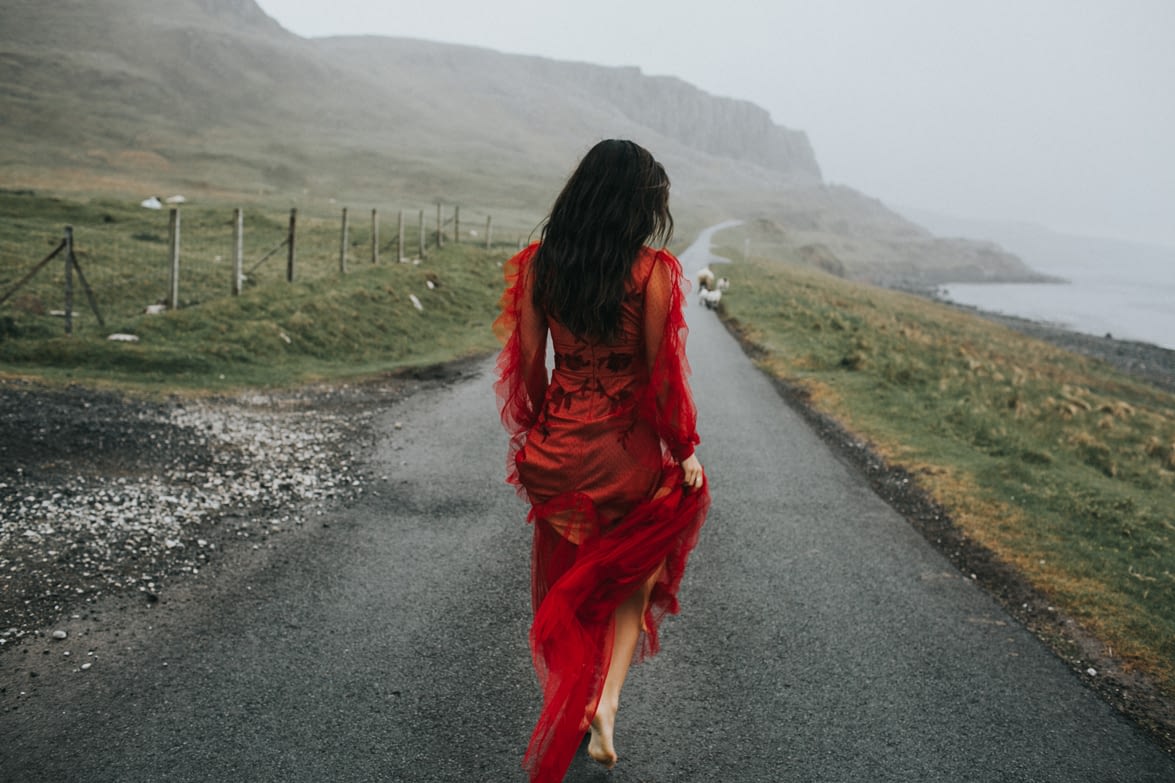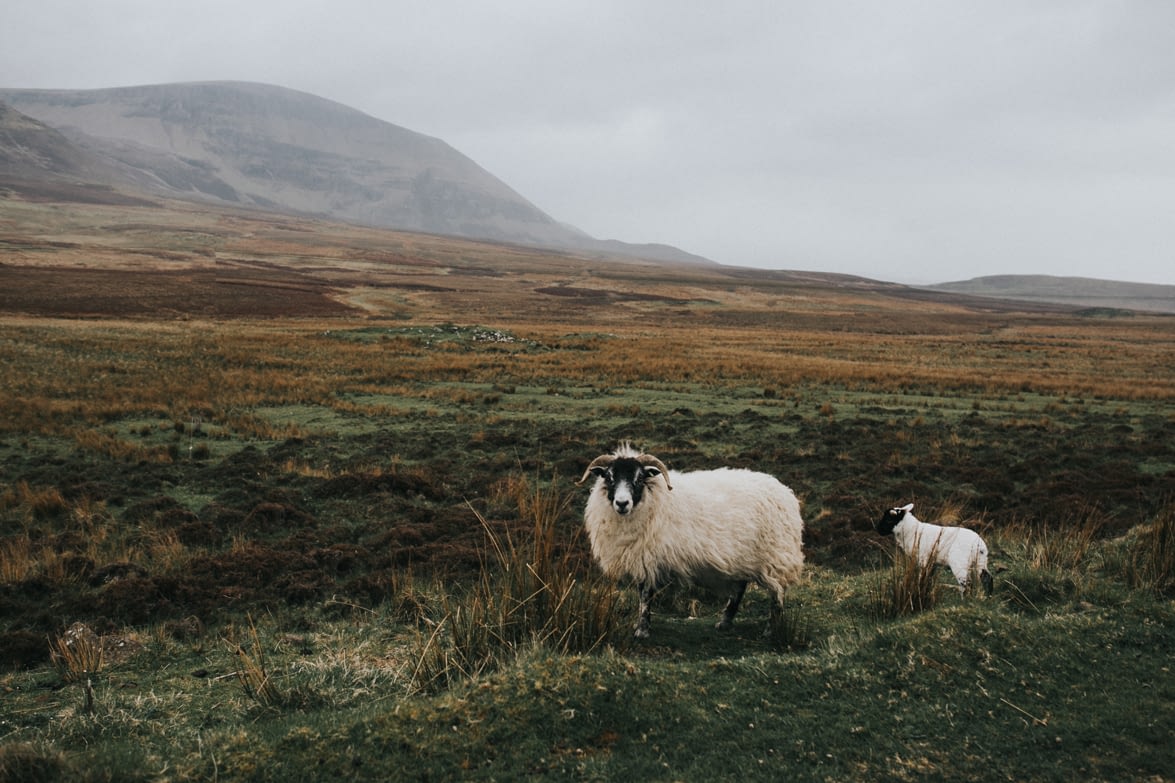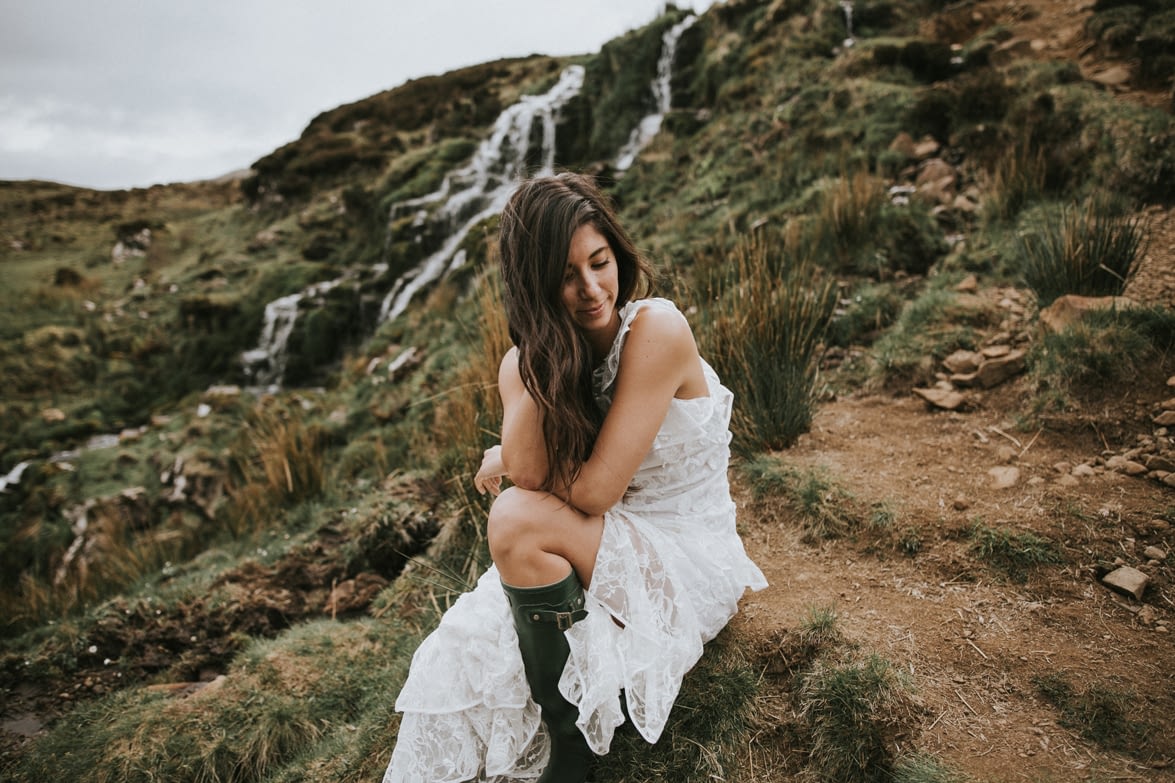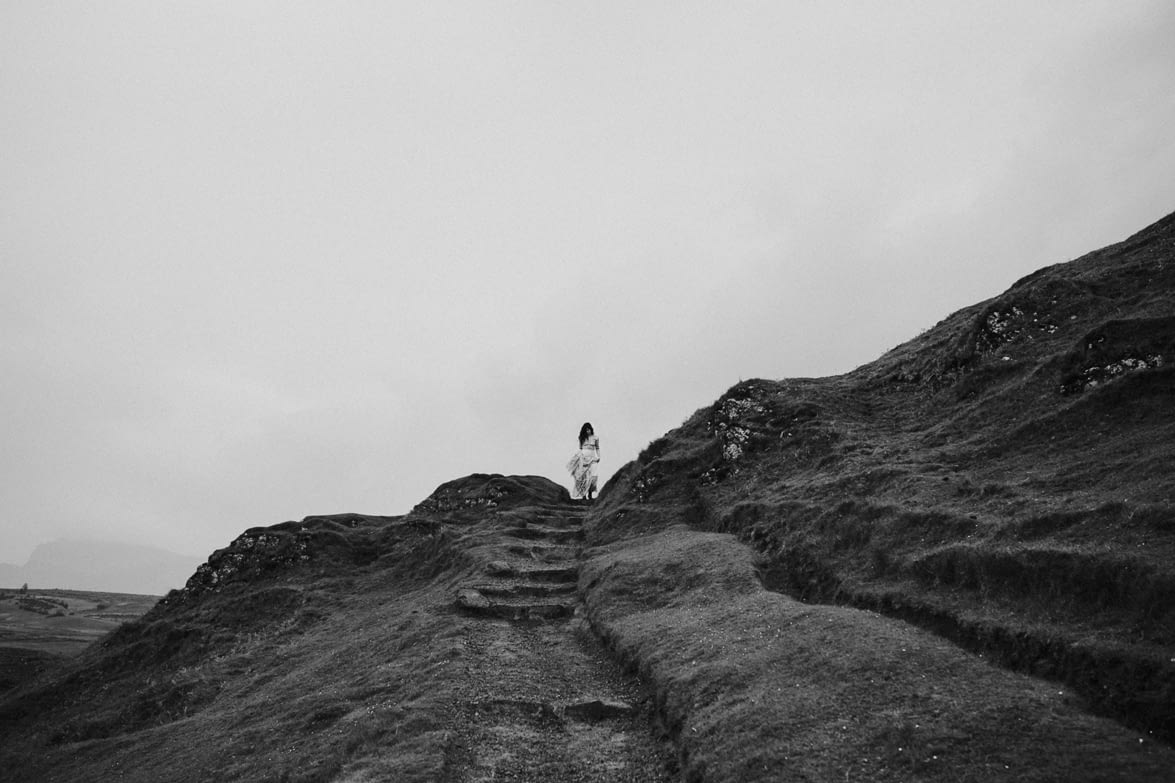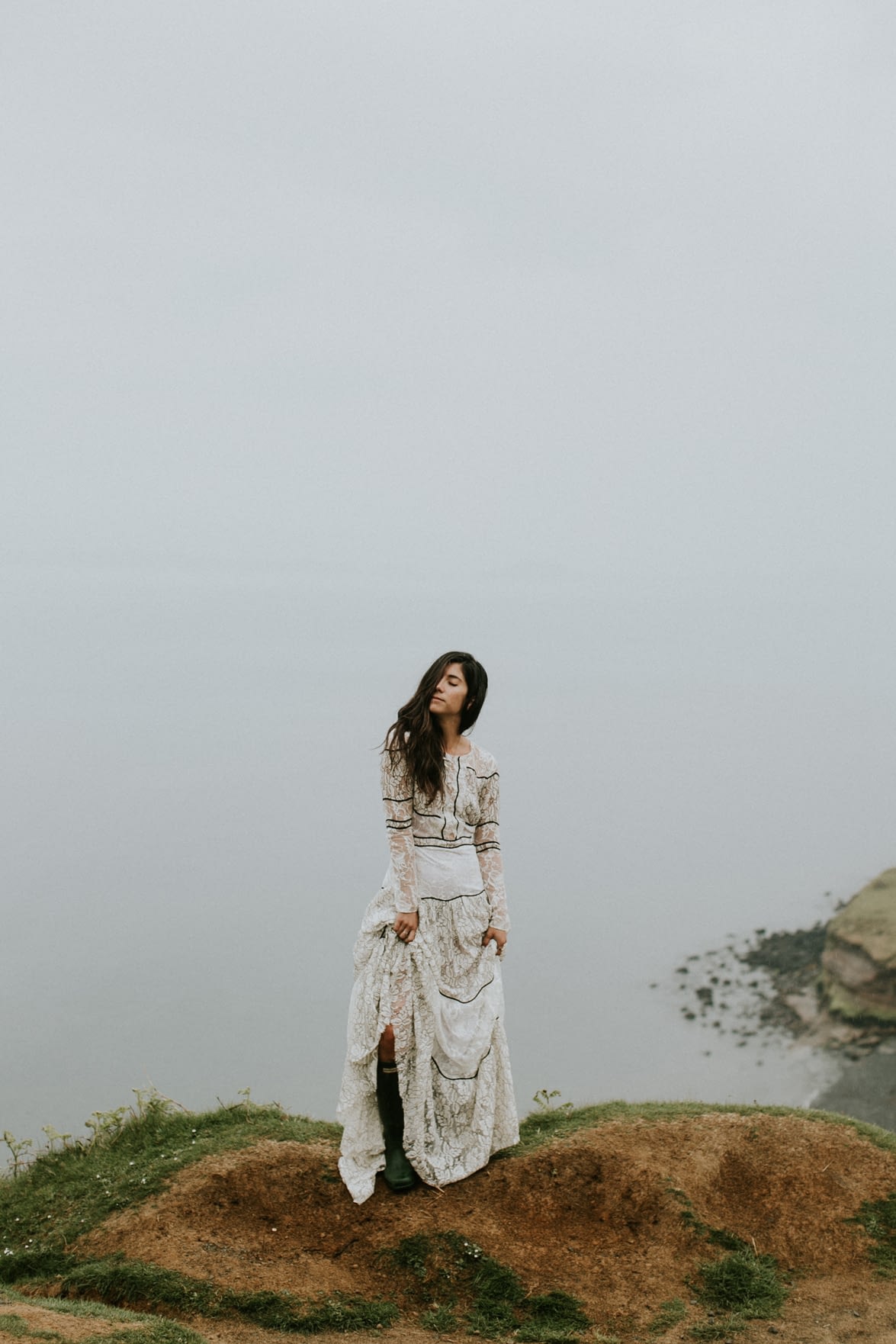 OUTFIT DETAILS: Sachin + Babi white long sleeve gown (now on sale!) // Sachin + Babi white short sleeve gown (now on sale!) // Sachin + Babi red gown (not available yet, but here's another favorite!) // Hunter boots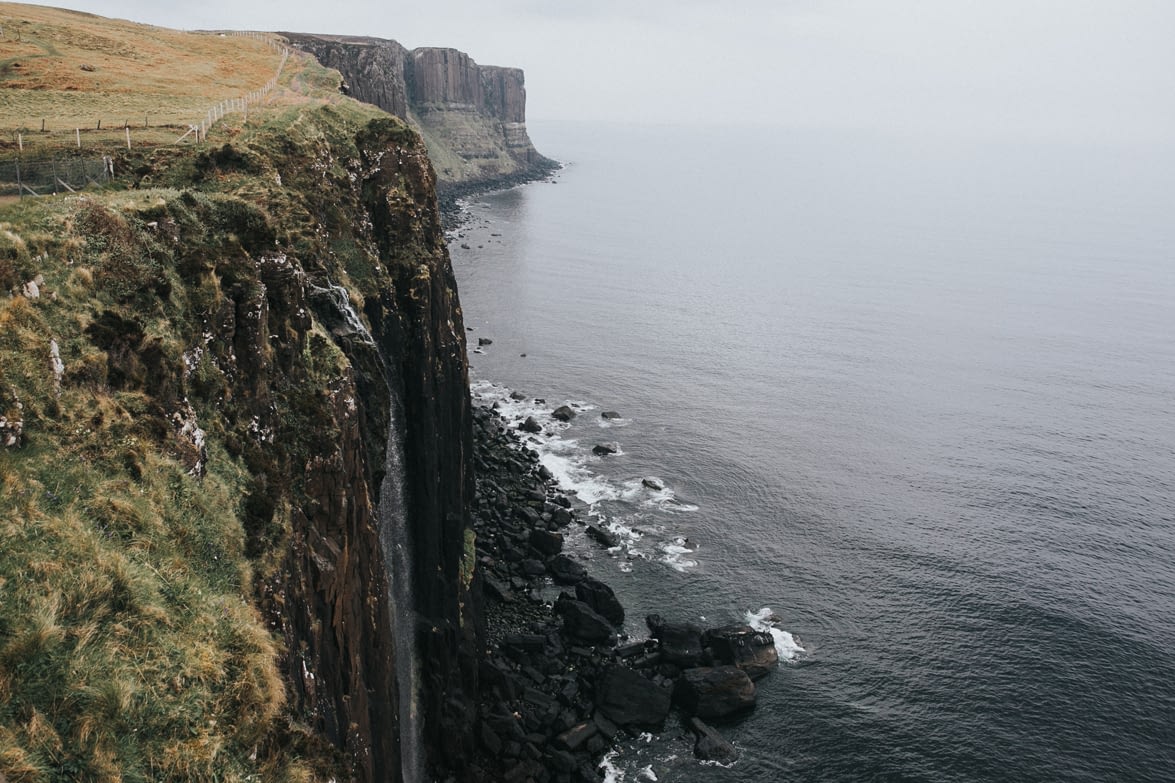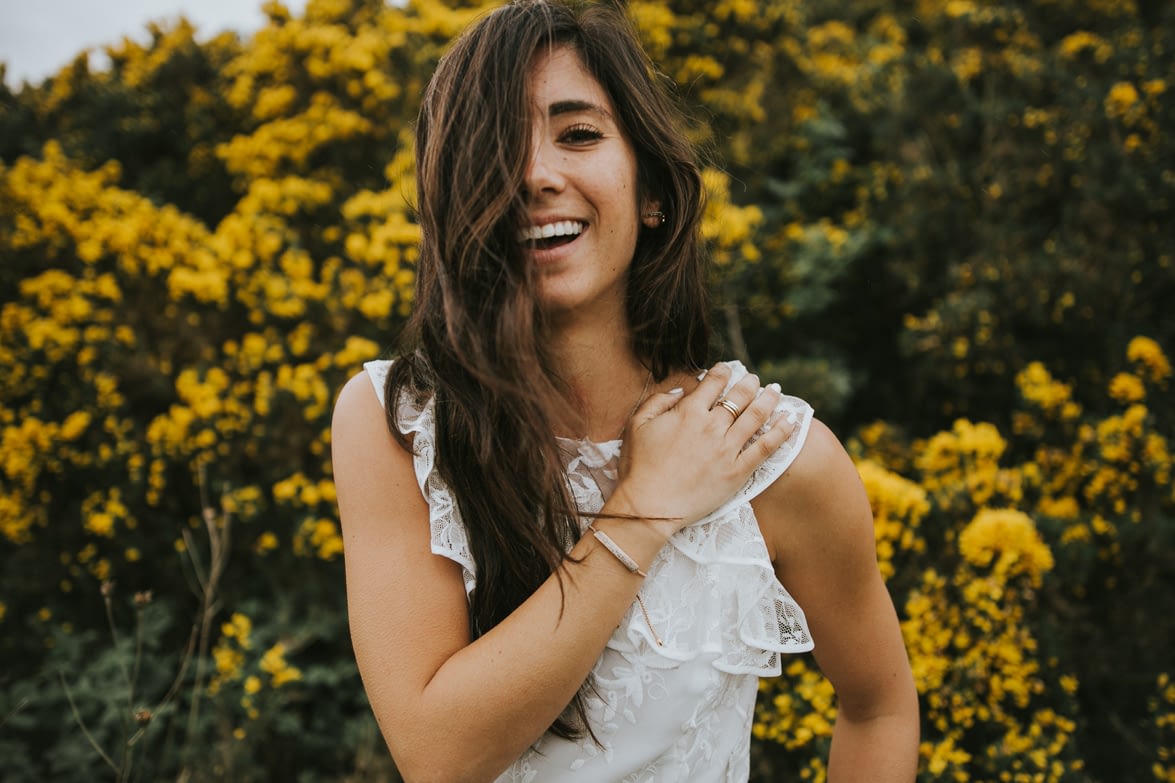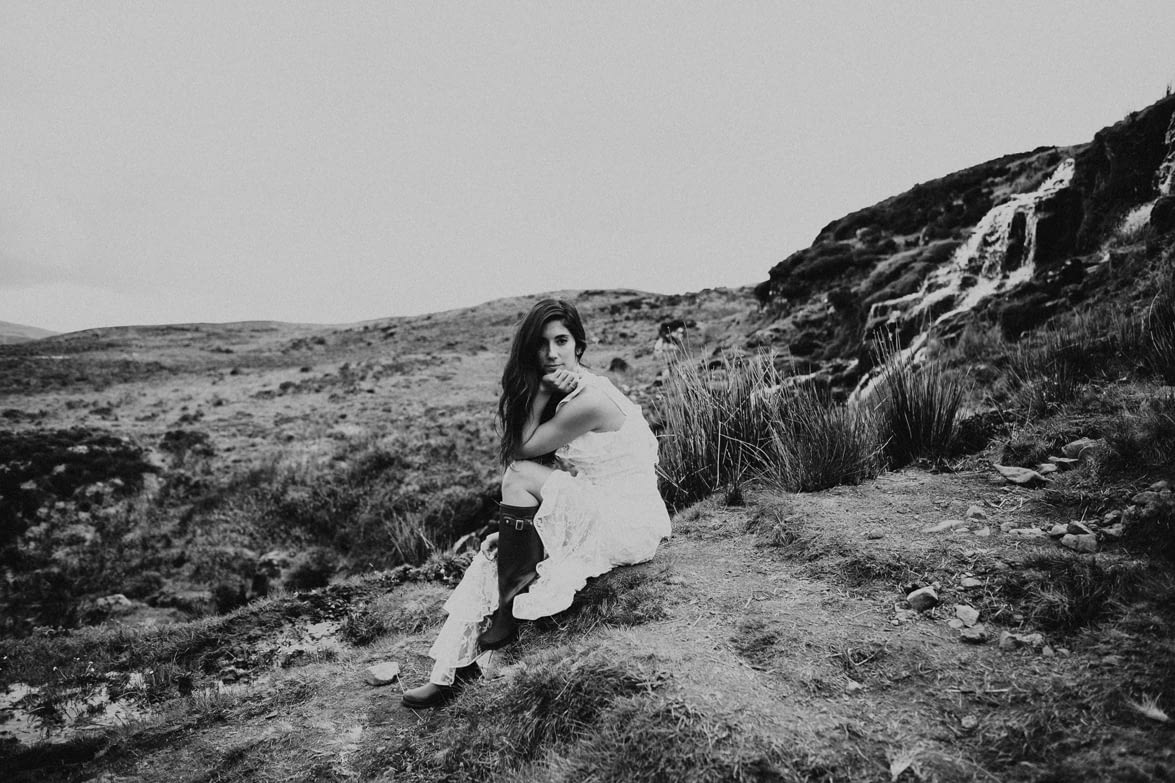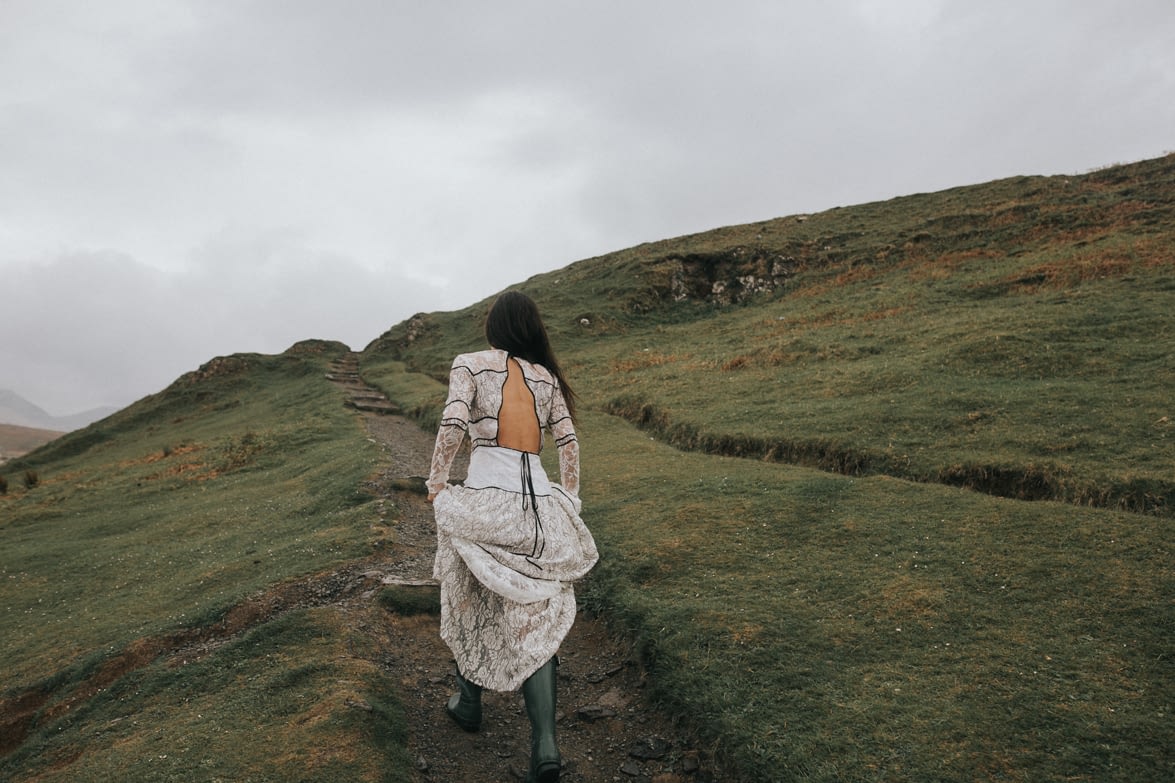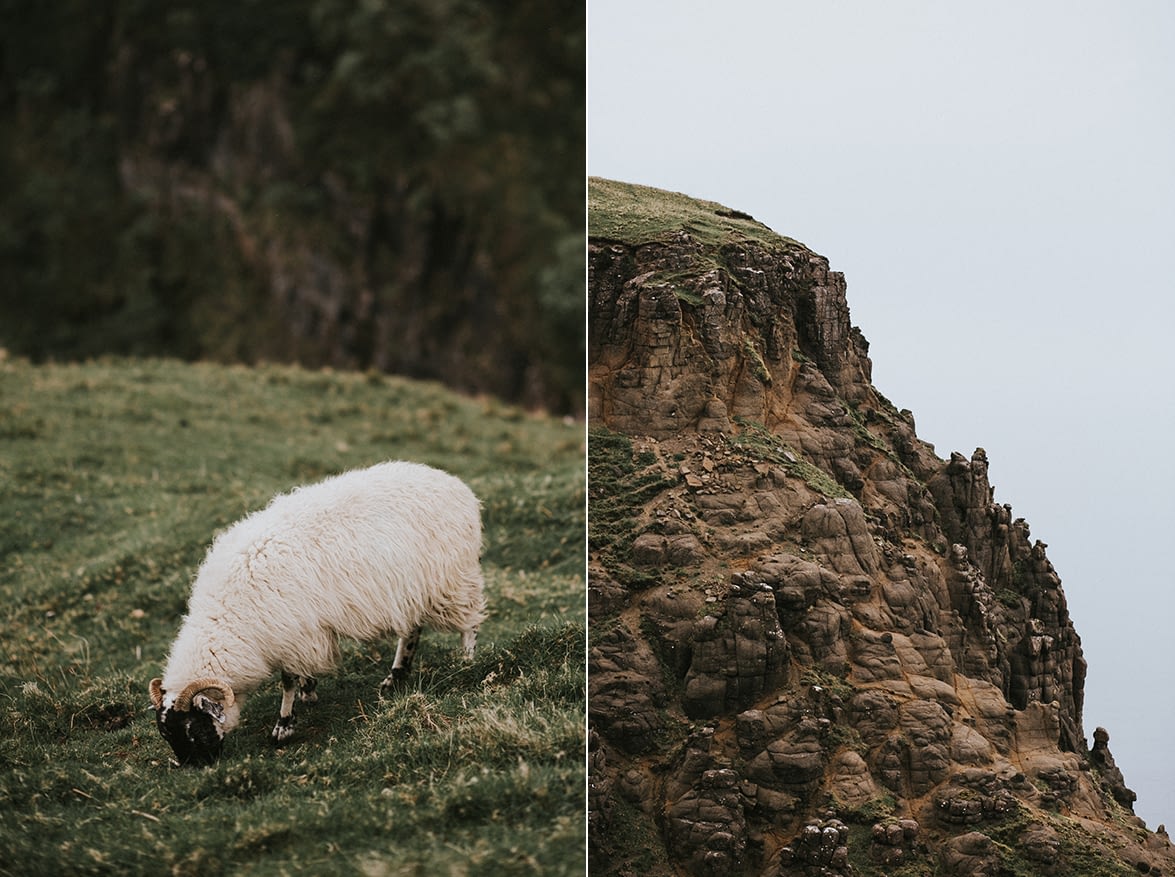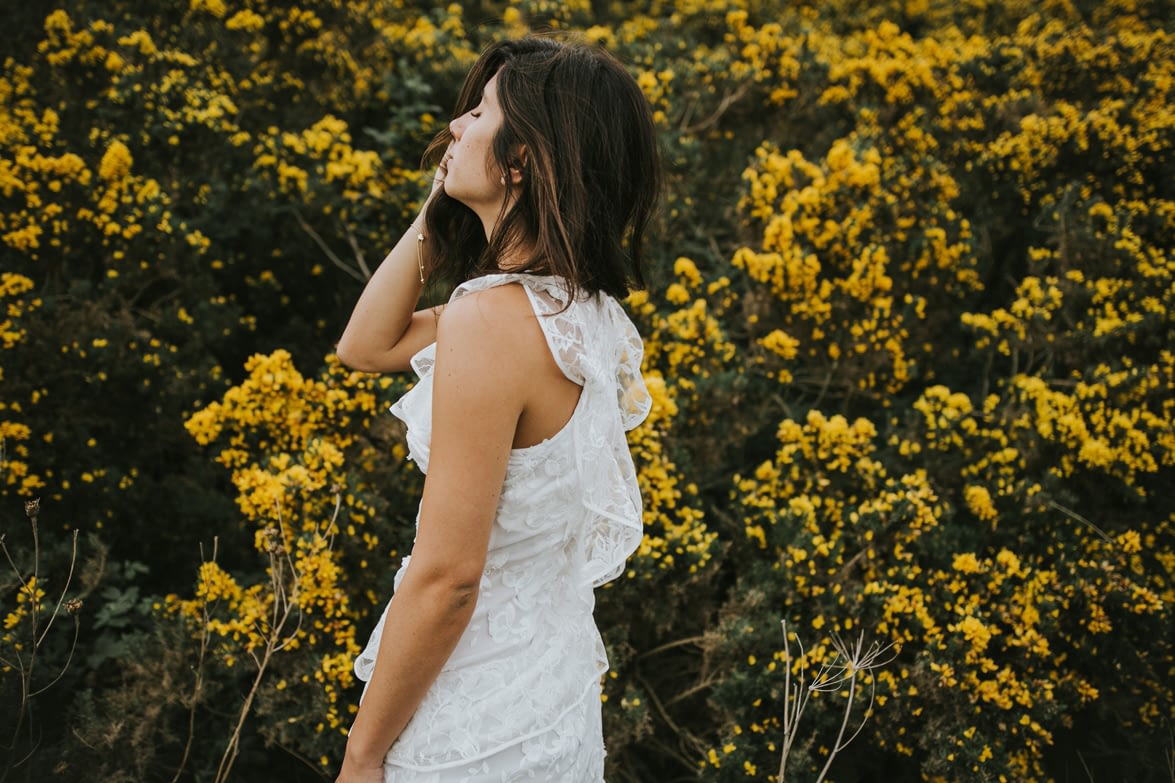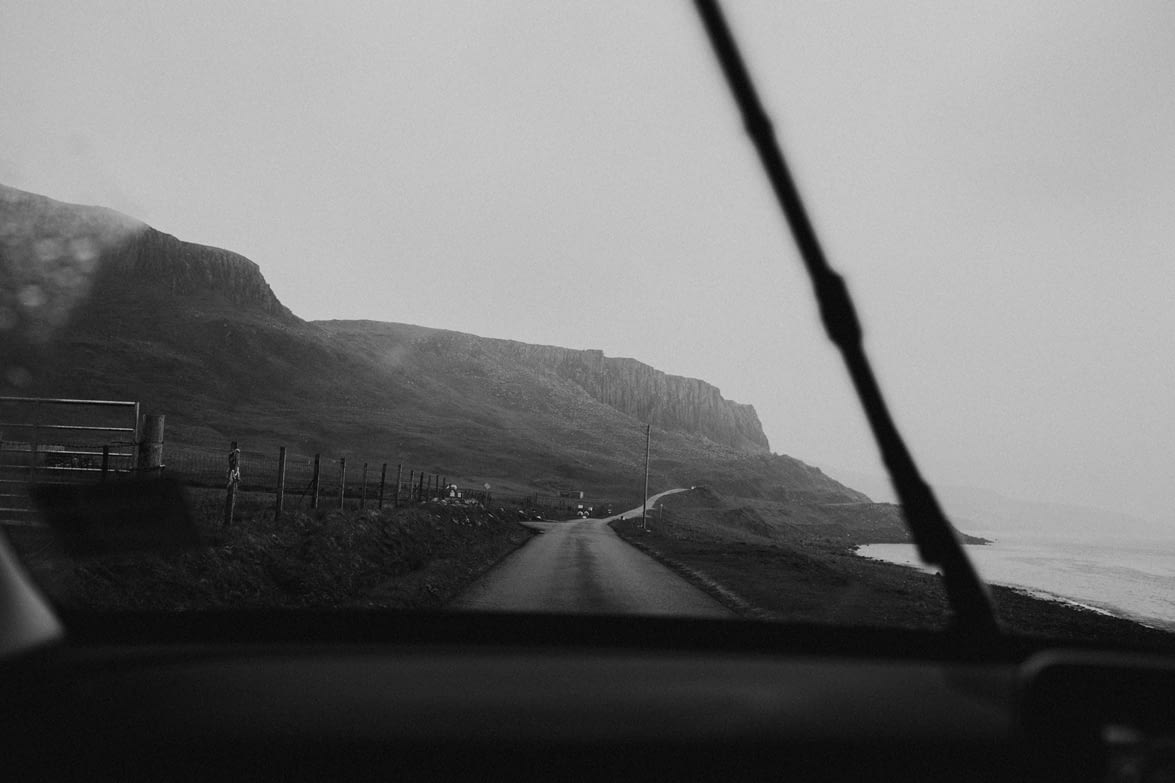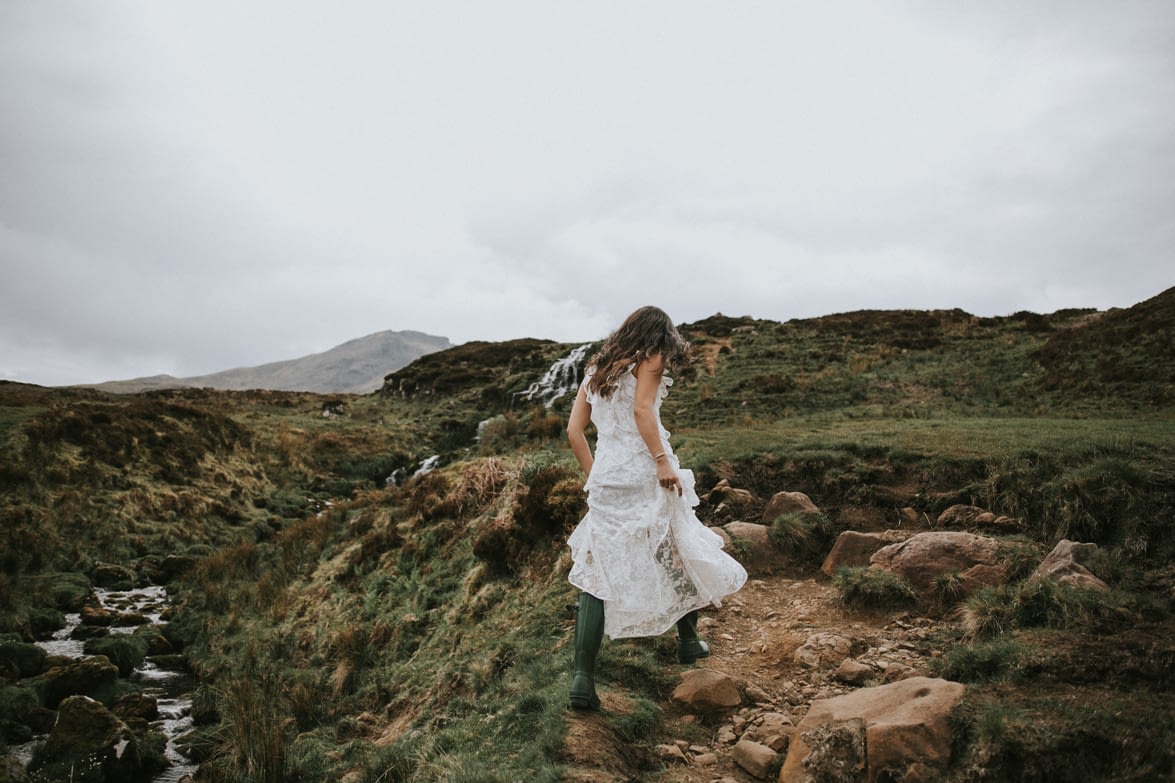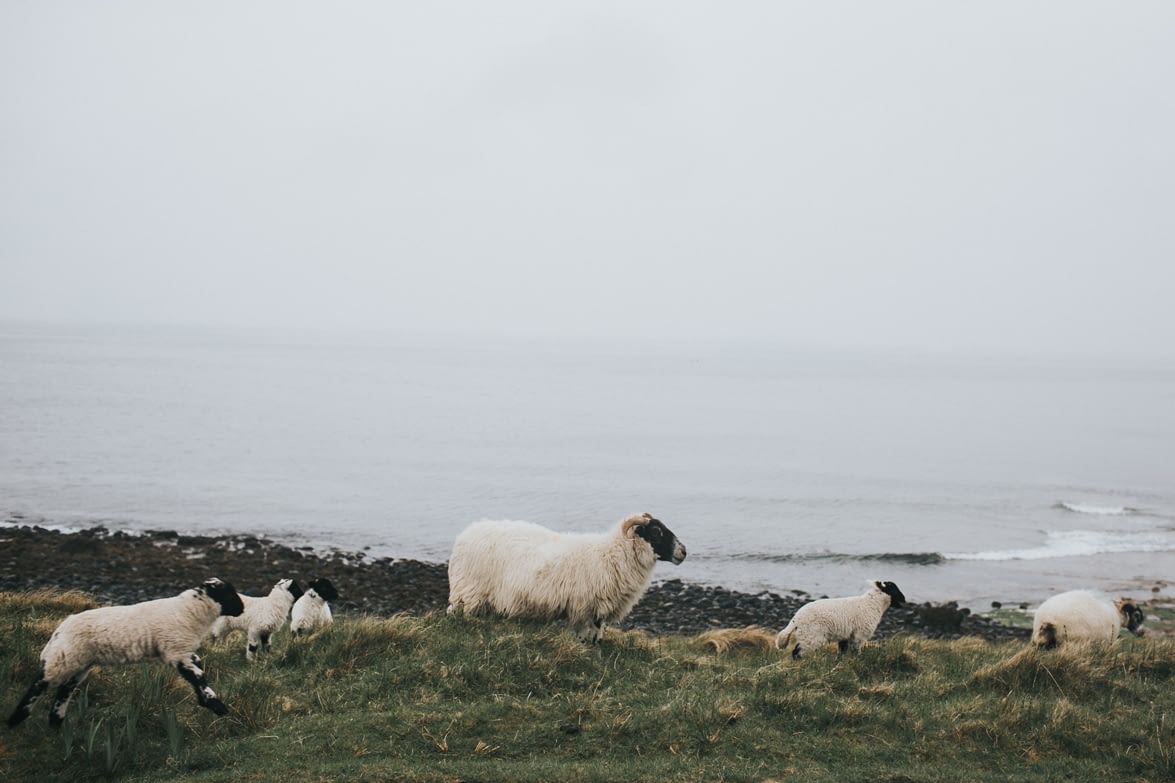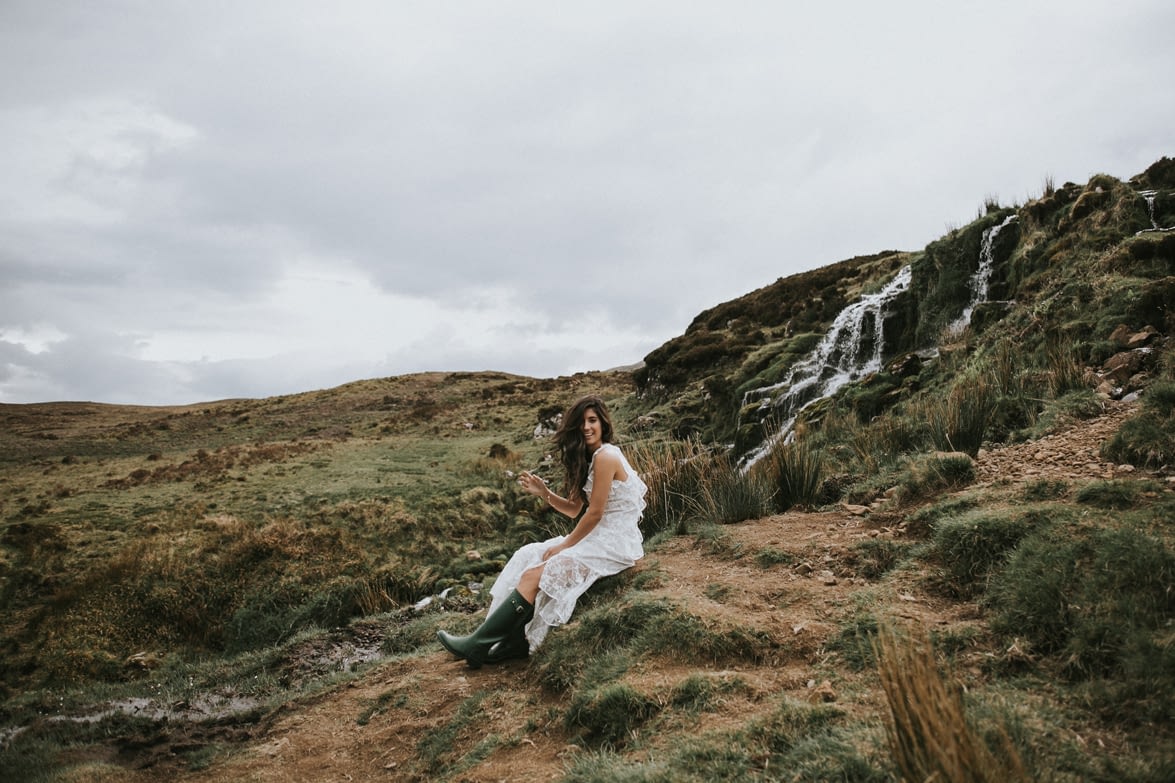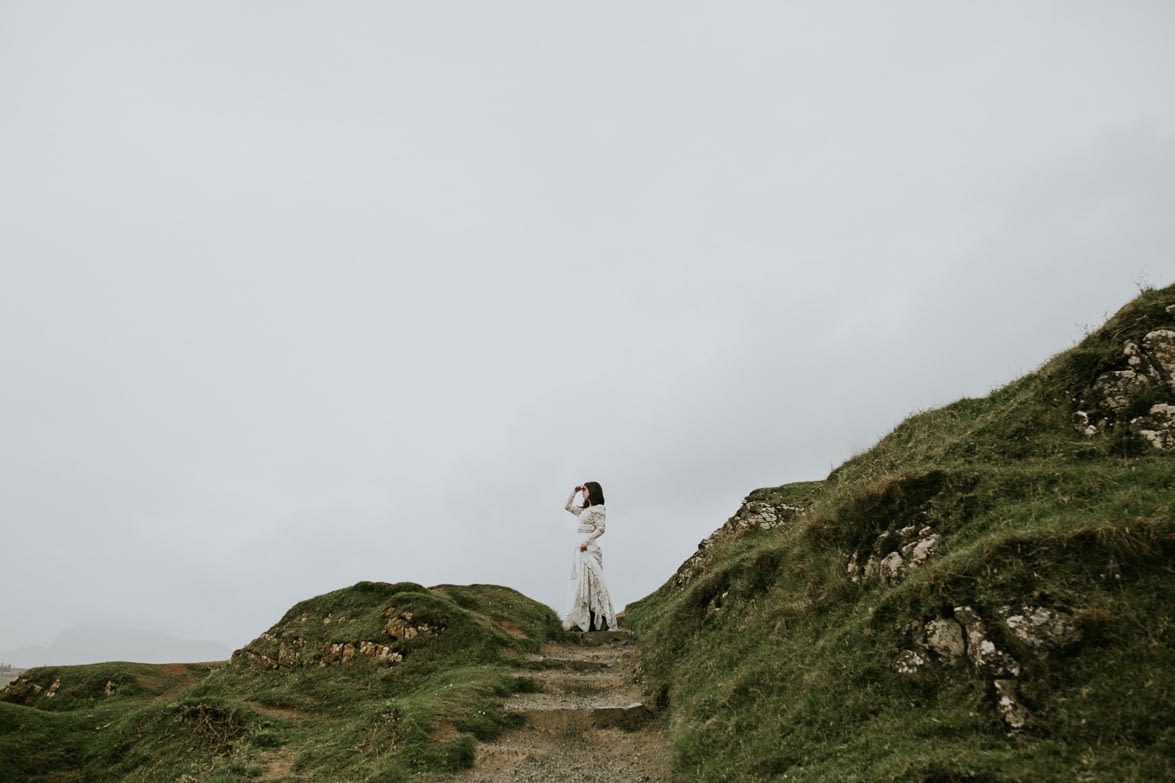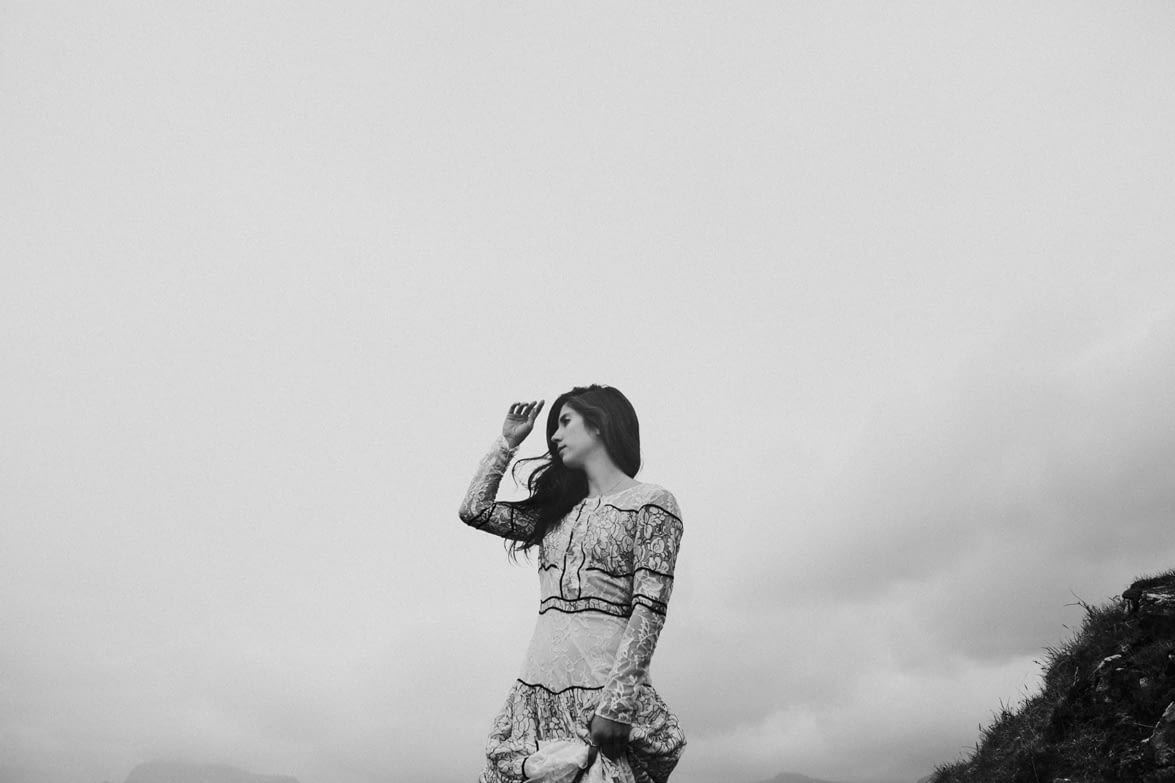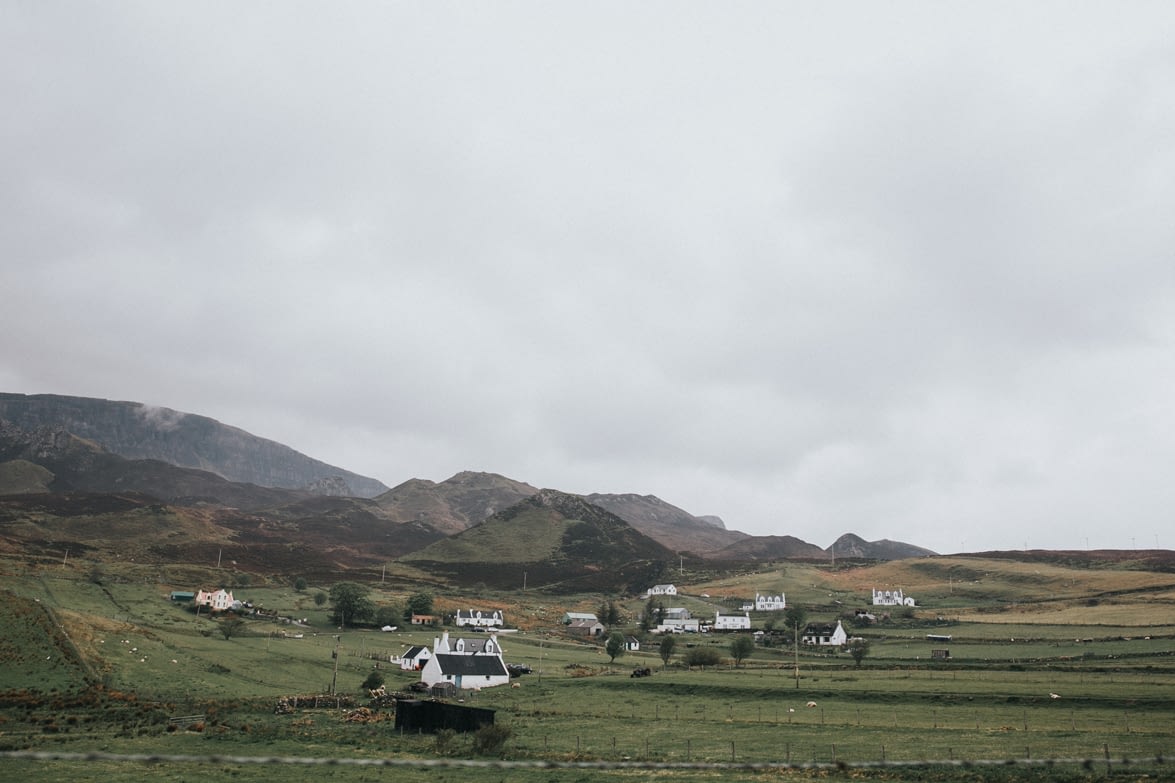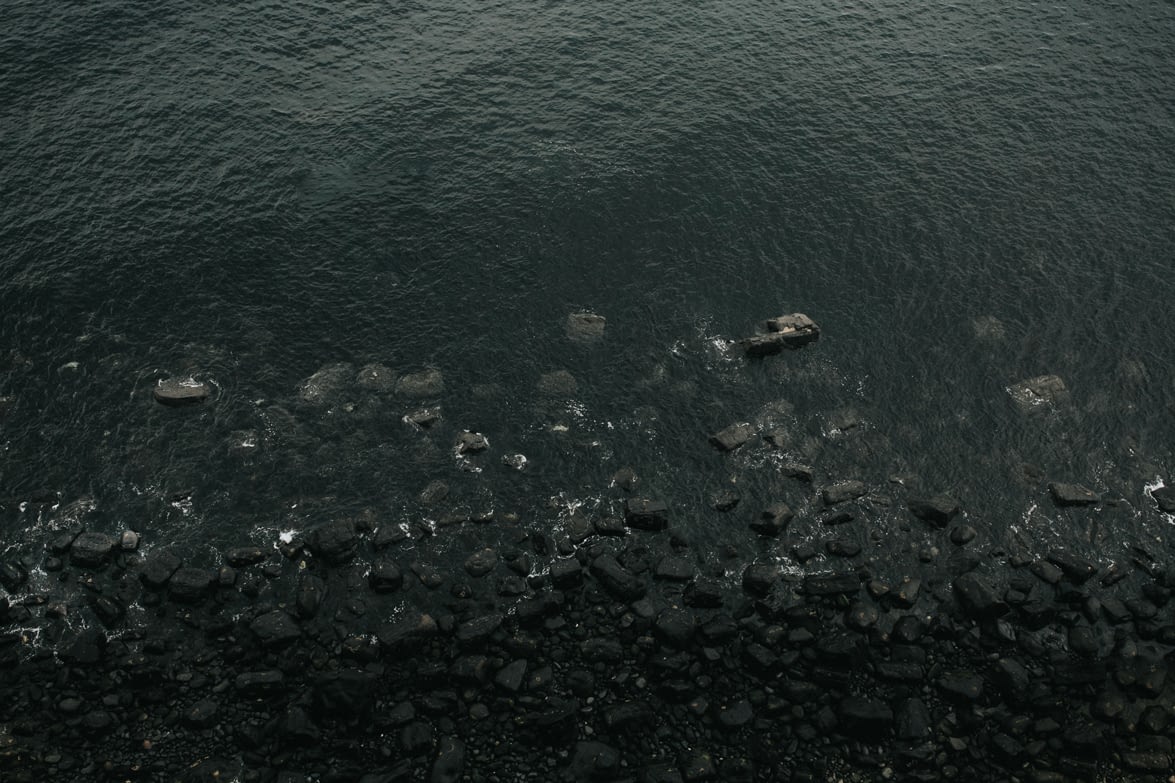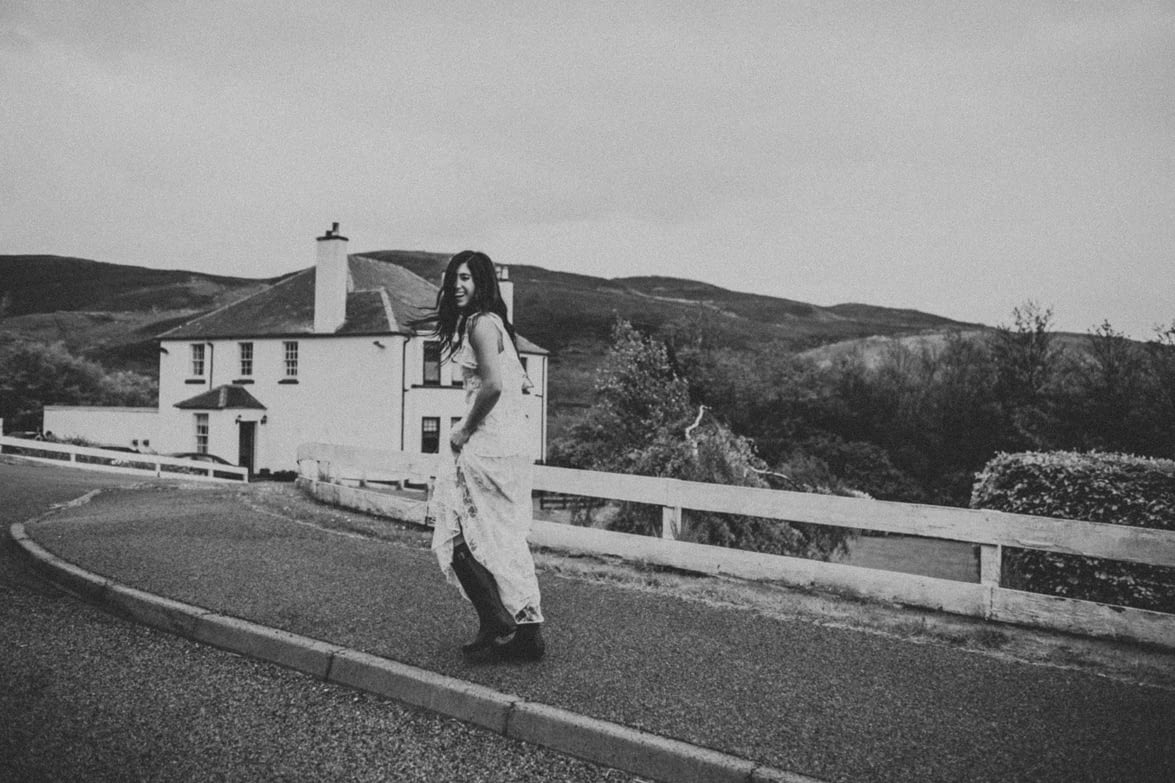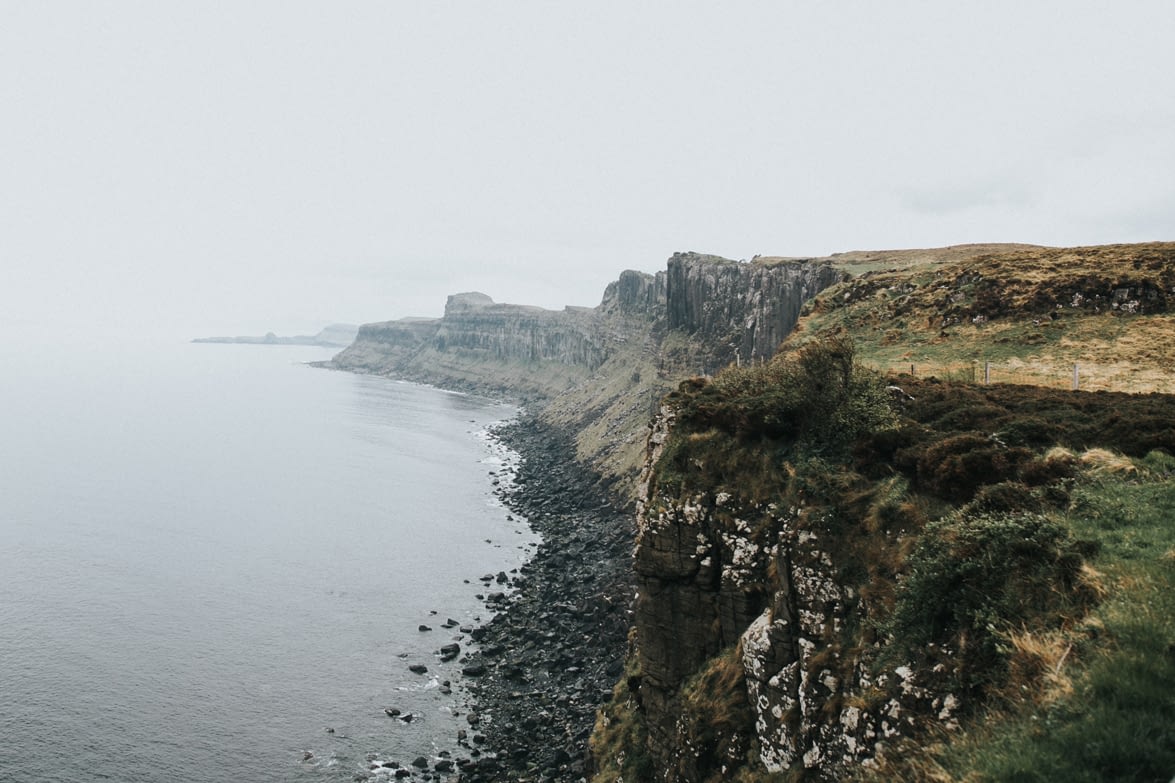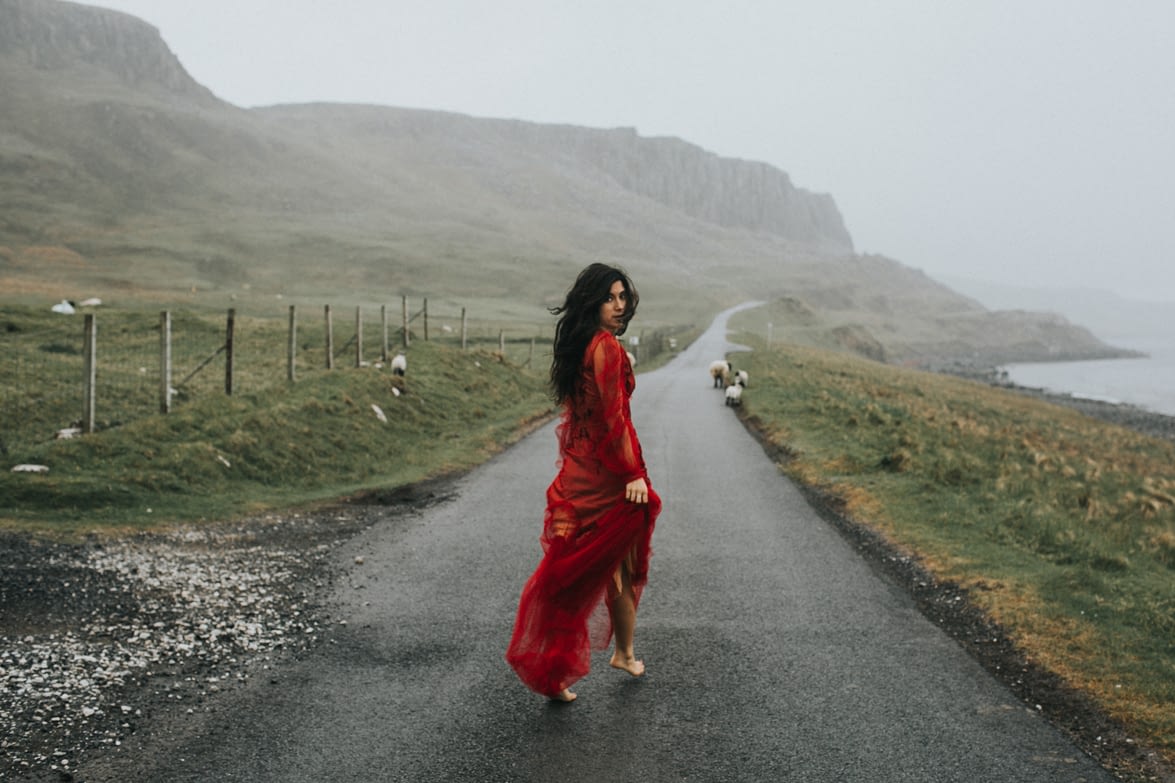 Huge thanks to the Visit Scotland Tourism Board for inviting us on such a lovely trip! More from Scotland coming this week!