3
minute read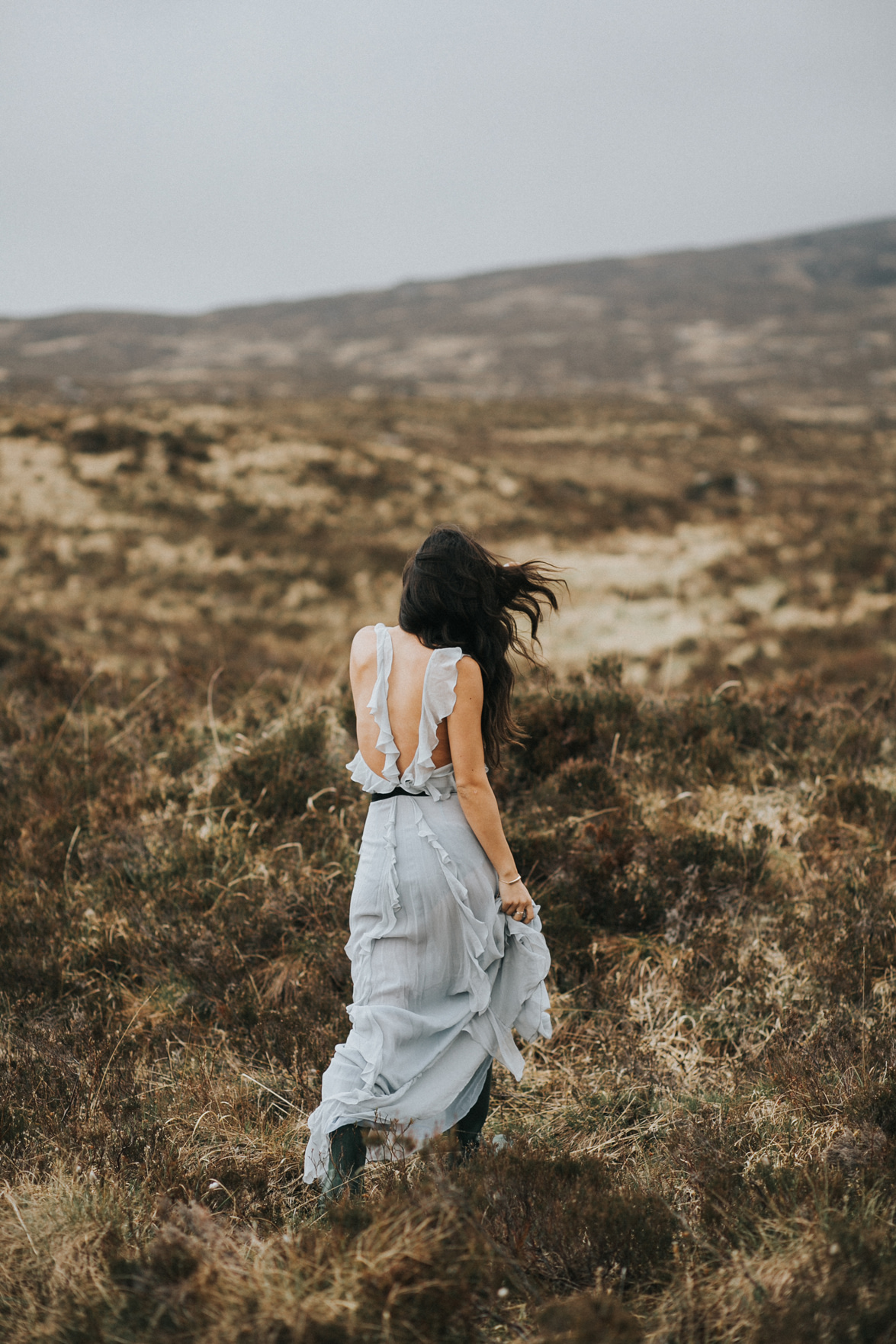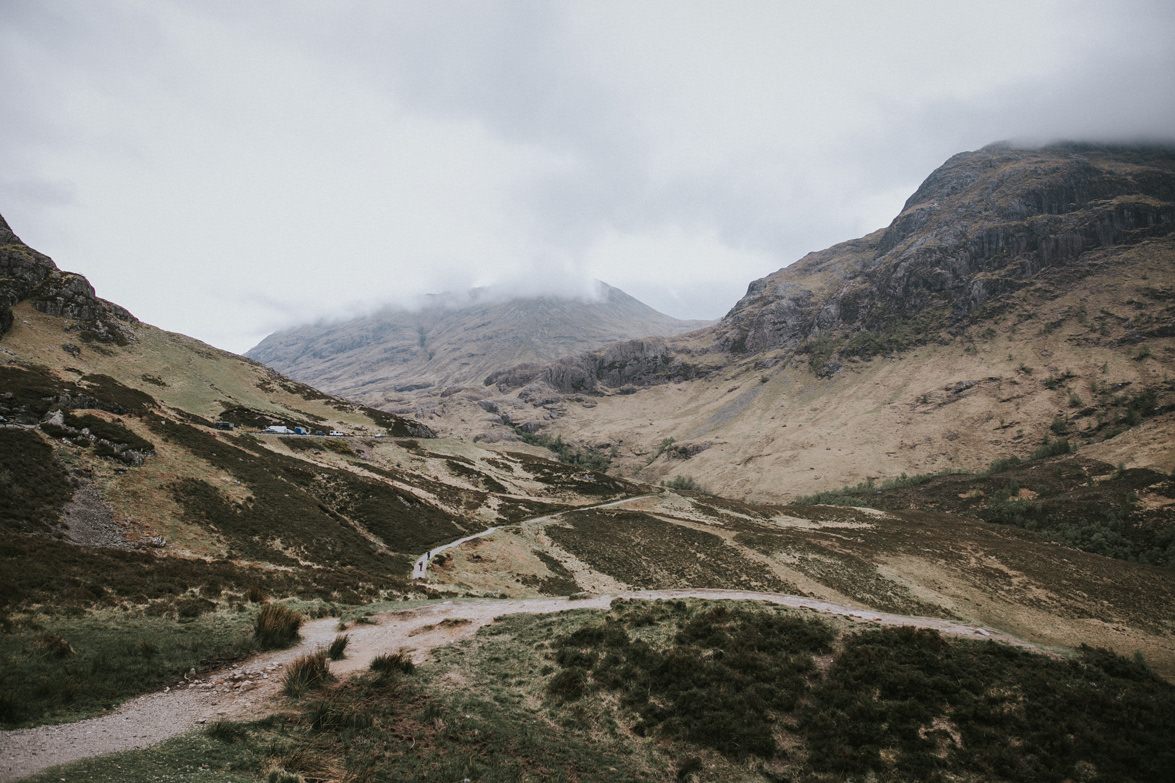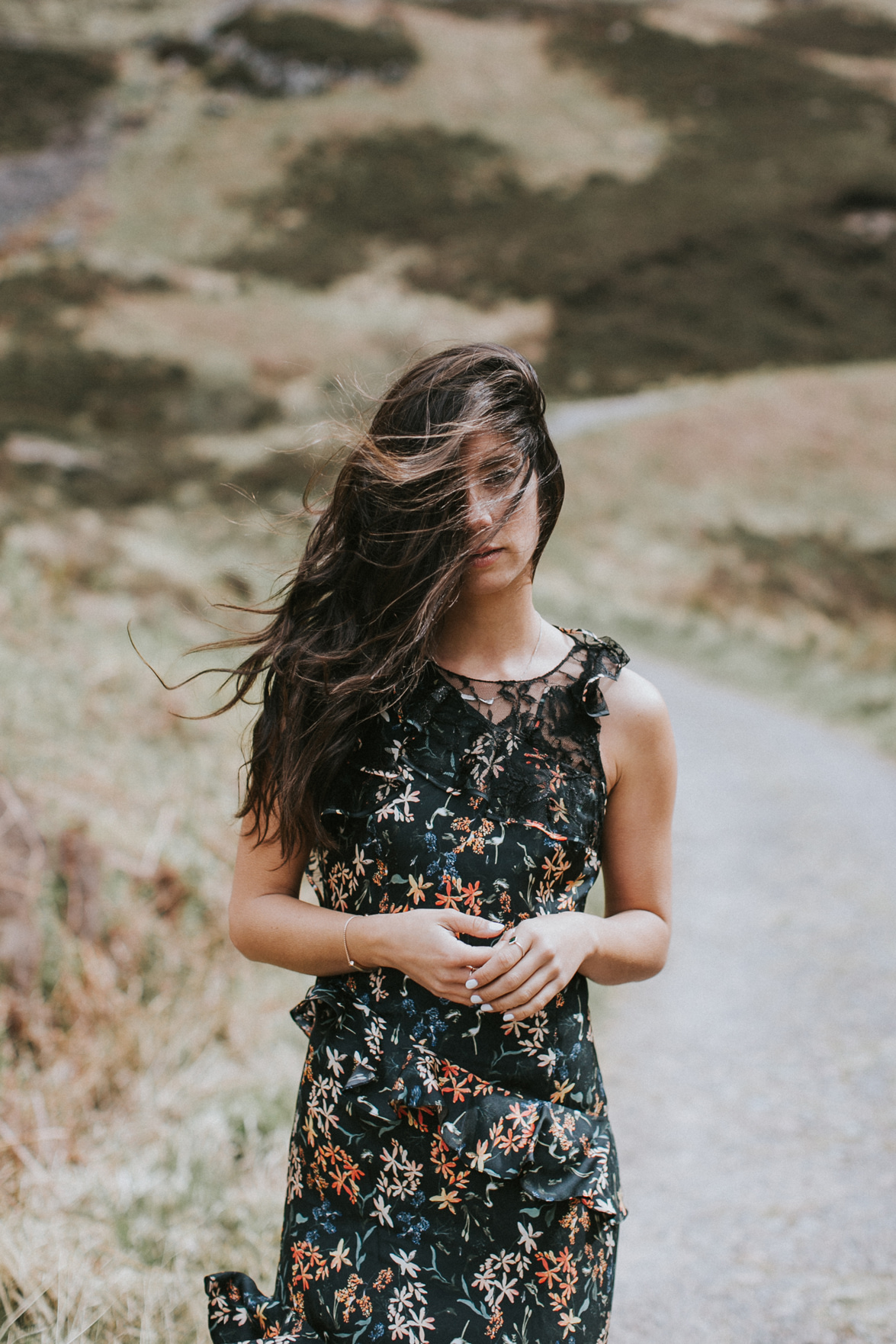 "There's no place on earth with more old superstitions and magic mixed into its daily life than the Scottish Highlands." ~ Diana Gabaldon
As Alisha and I were prepping for our jaunt over to Scotland, we both were giddy at the idea of just driving through parts of the country. Isn't that funny? It's exciting to travel so far, via planes or ships or helicopters or trains, but at the end of the day, I think the way to truly experience an area, is to drive through it. Back roads. Empty roads. Detours. Wrong turns that turn into the right turn. Spotting those tucked away vista points that, if you're not paying close enough attention, could easily be passed over.
On our way up to the Isle of Skye through the Scottish Highlands (a must if you're visiting Scotland), we knew we wanted to leave super early to allow for as much aimless wandering as possible. It's roughly a 6 hour drive, if you're heading straight through, so we packed up the car in Edinburgh extremely early, with plenty of gorgeousness thanks to Sachin + Babi and one killer playlist that I made before the trip. I've included our playlist below and I have to say, I think it struck all the perfect notes, fitting for a Scottish road trip: melancholy, brooding with just the right amount of romantic mysticism. As for the photos, I think these are some of my absolute favorites to date. I hope you enjoy! And get swept away a little.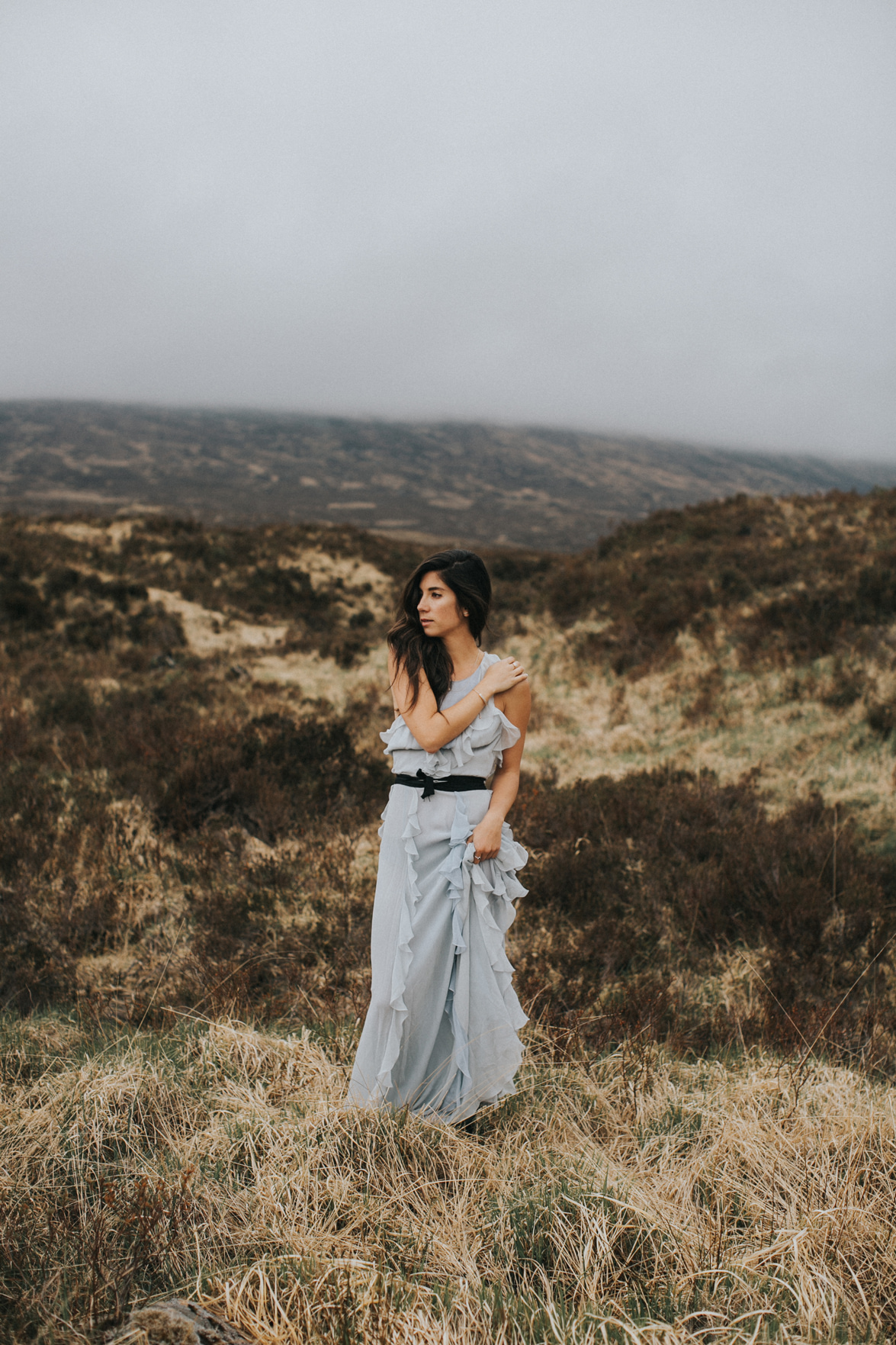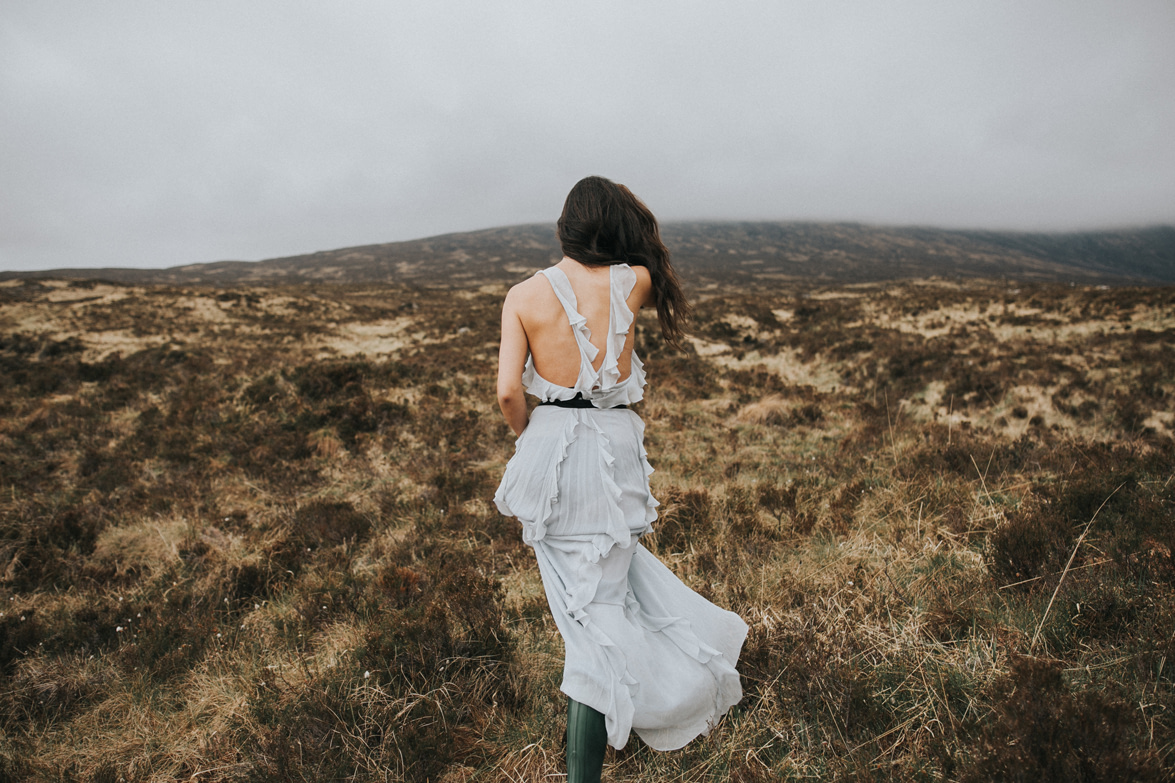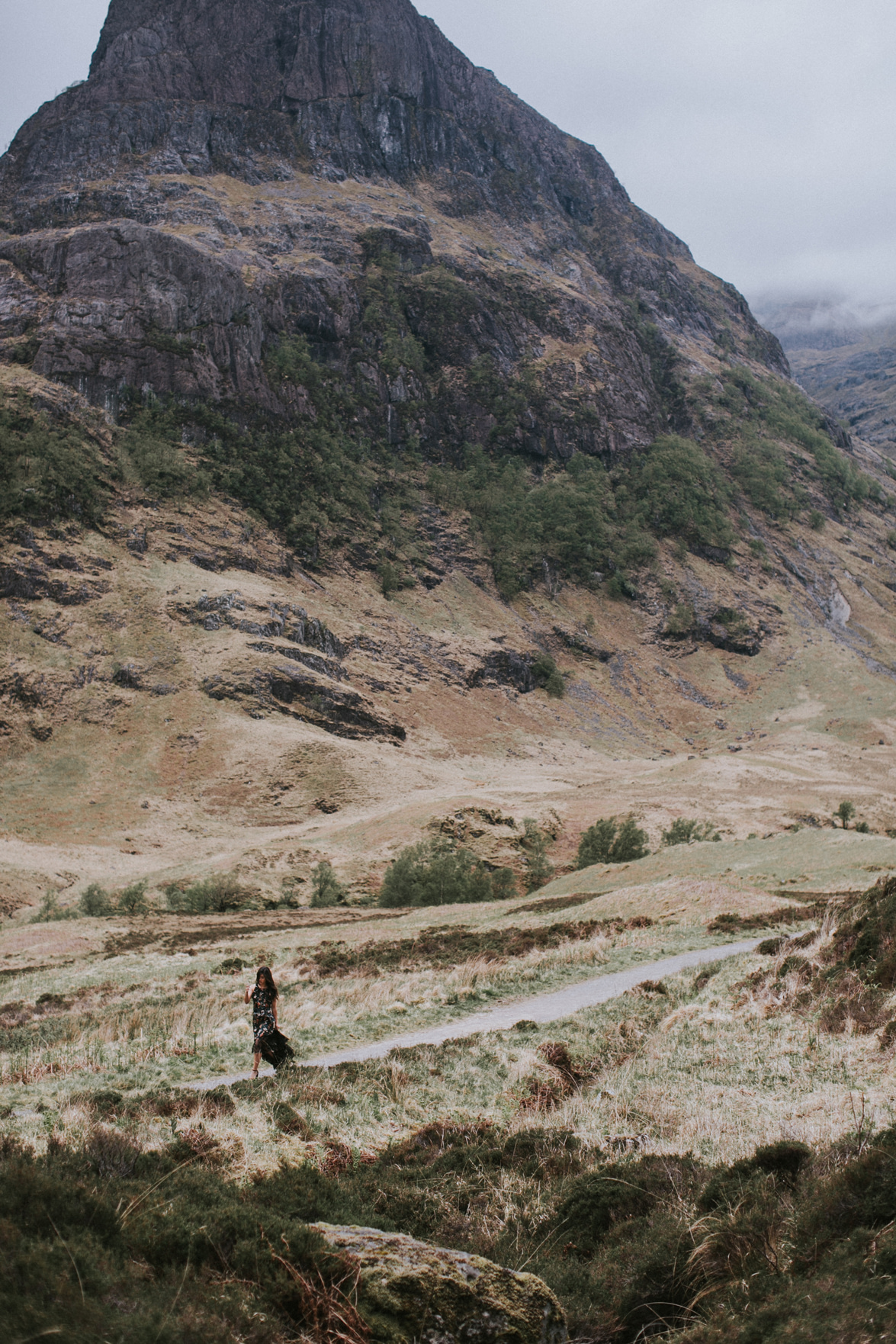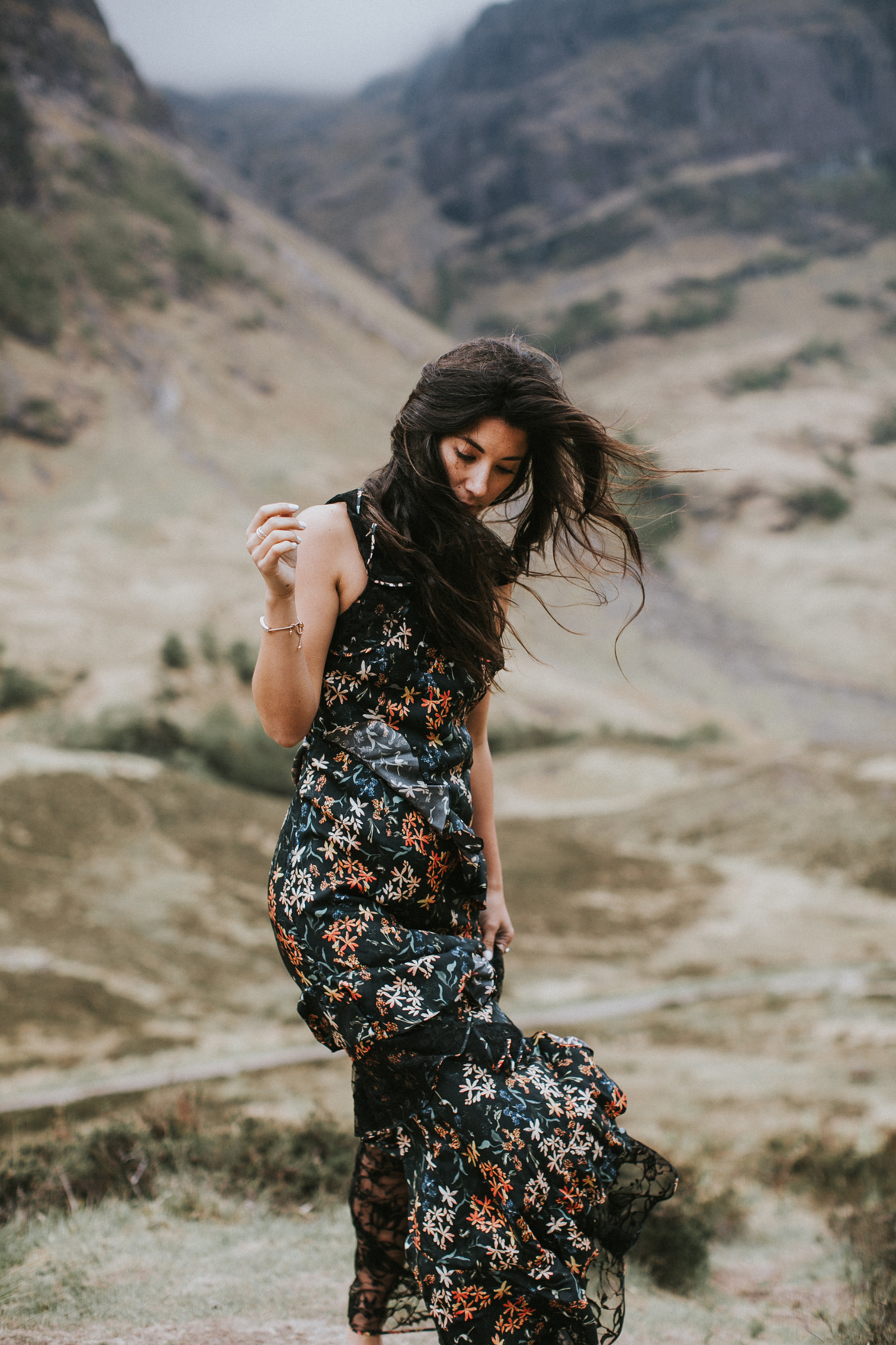 OUTFIT DETAILS: Sachin + Babi ruffled blue gown (on sale now!) // Sachin + Babi floral gown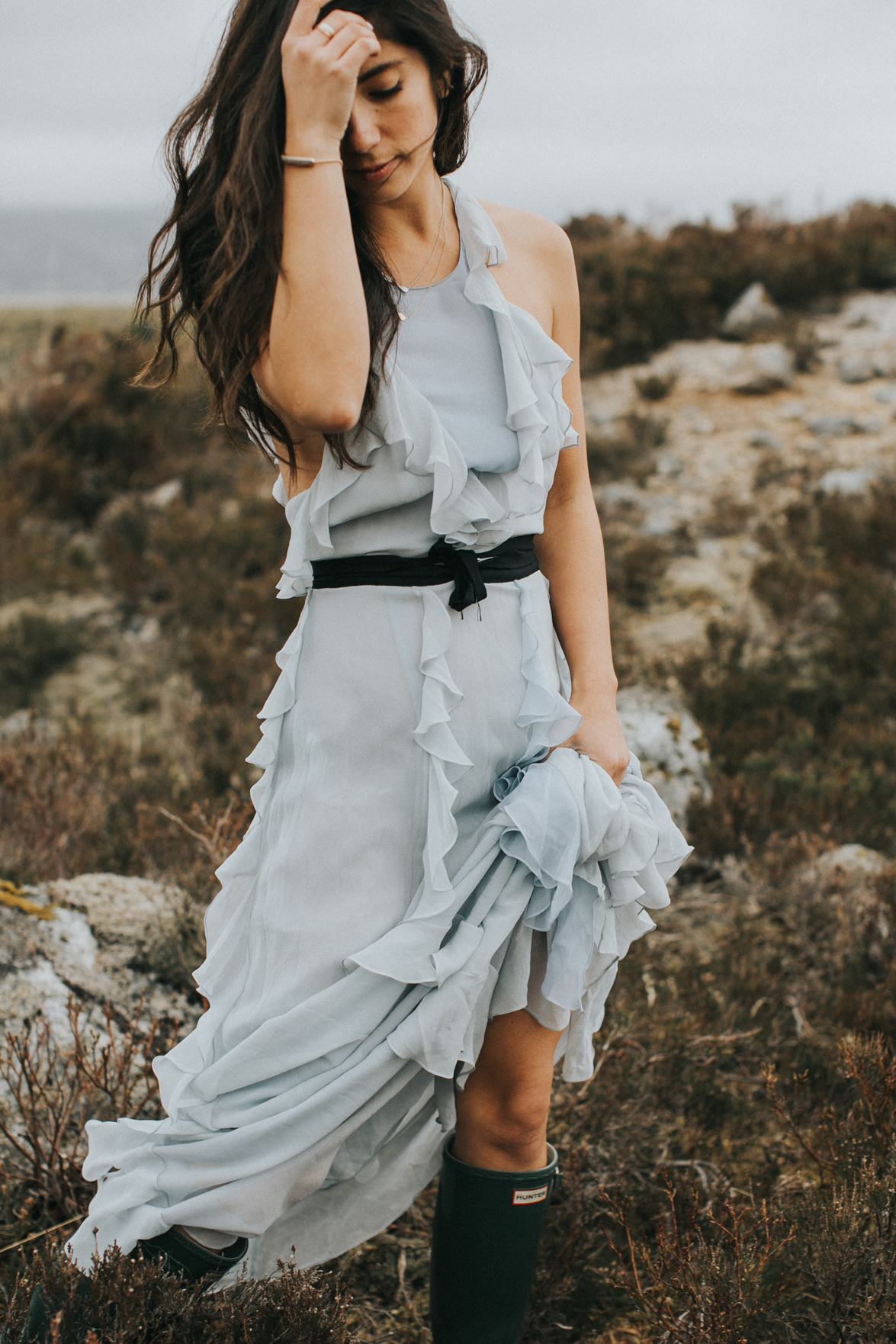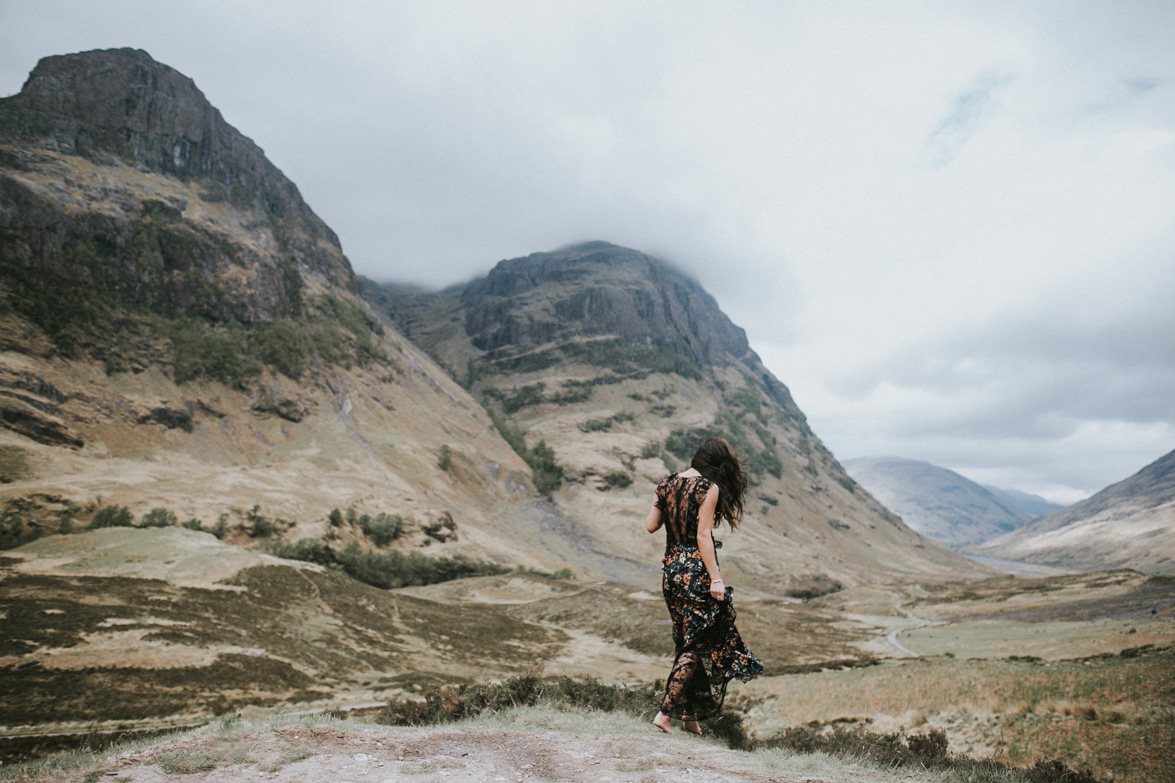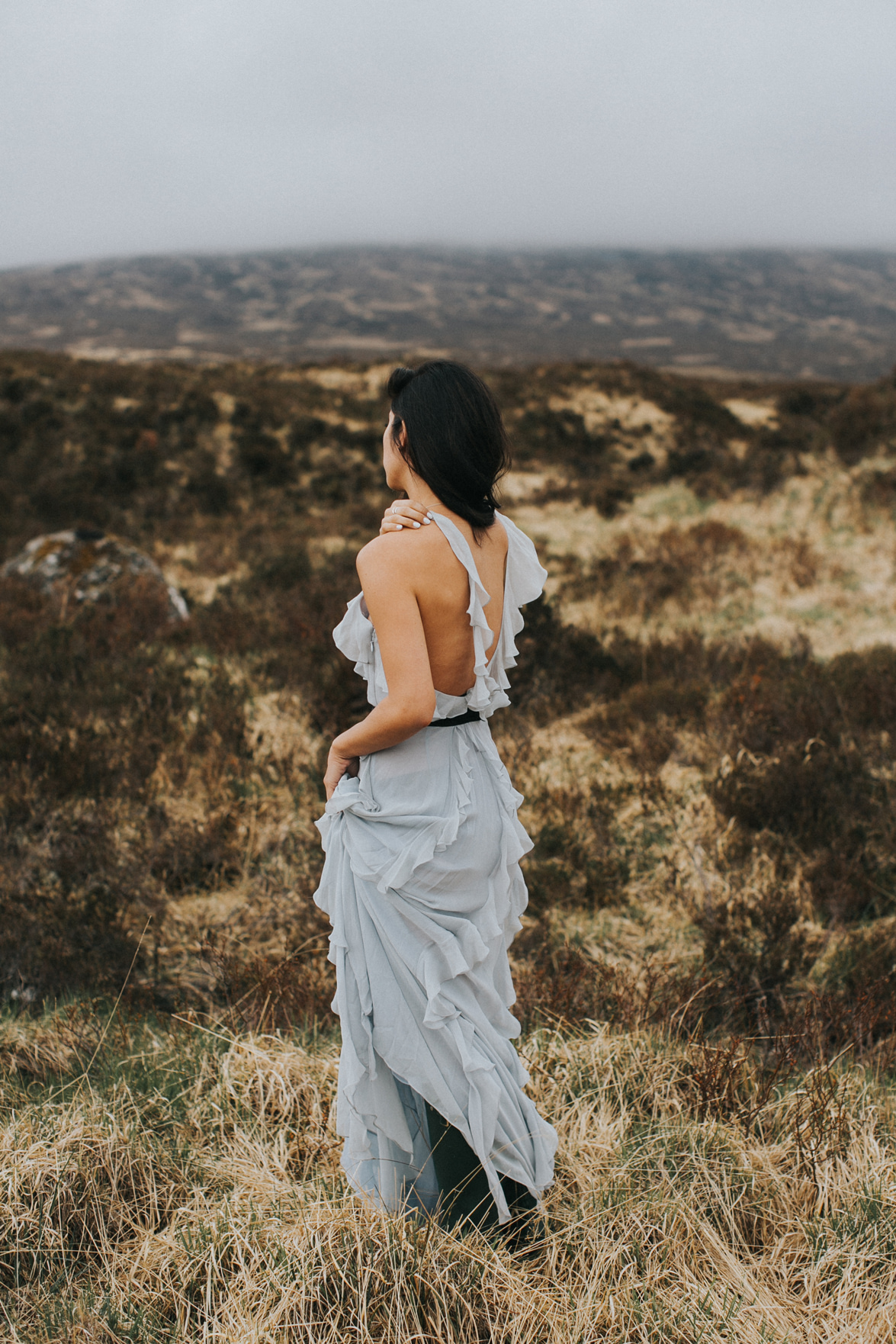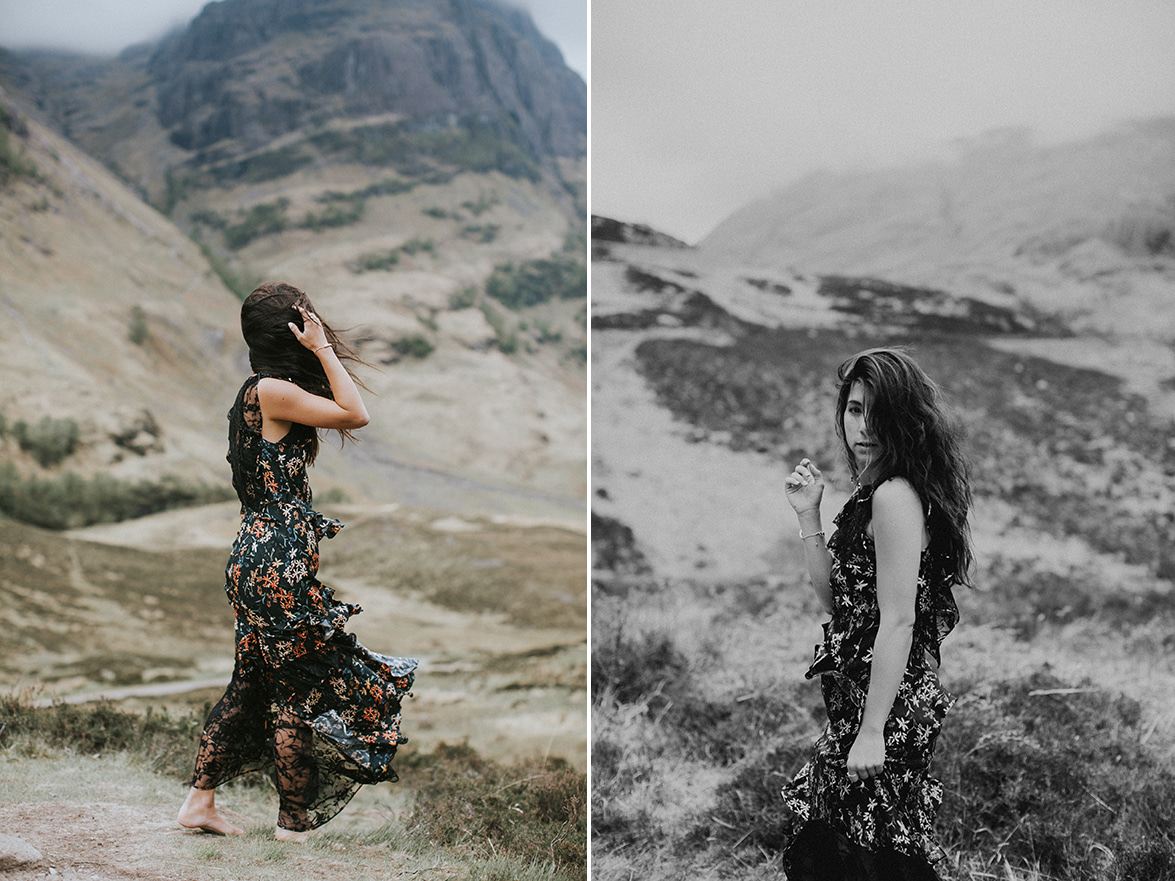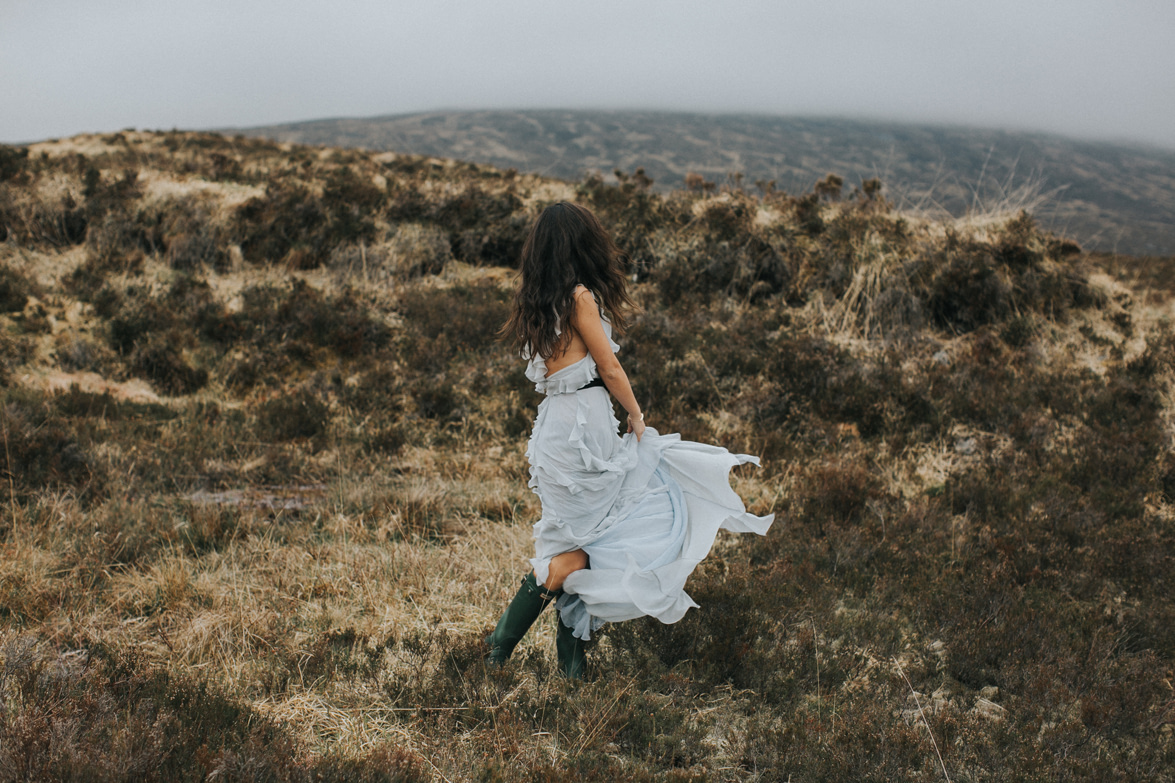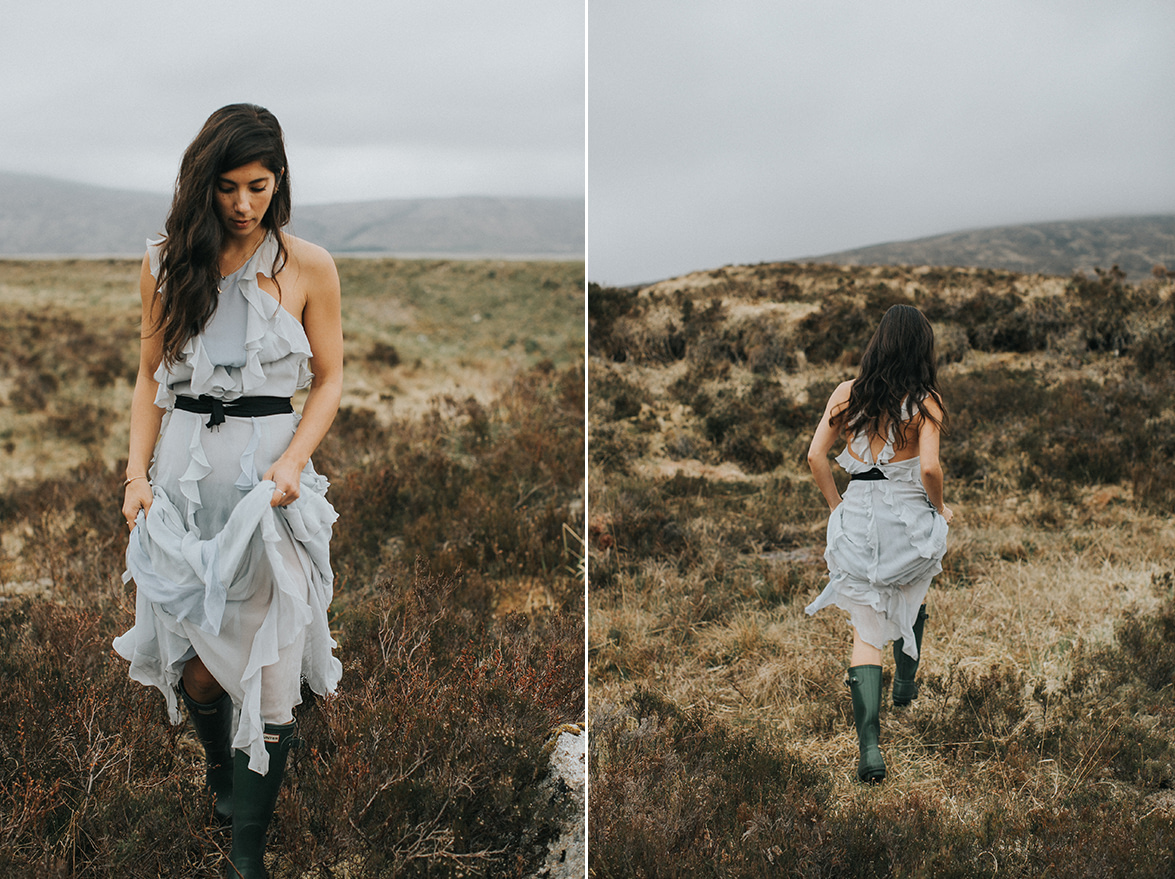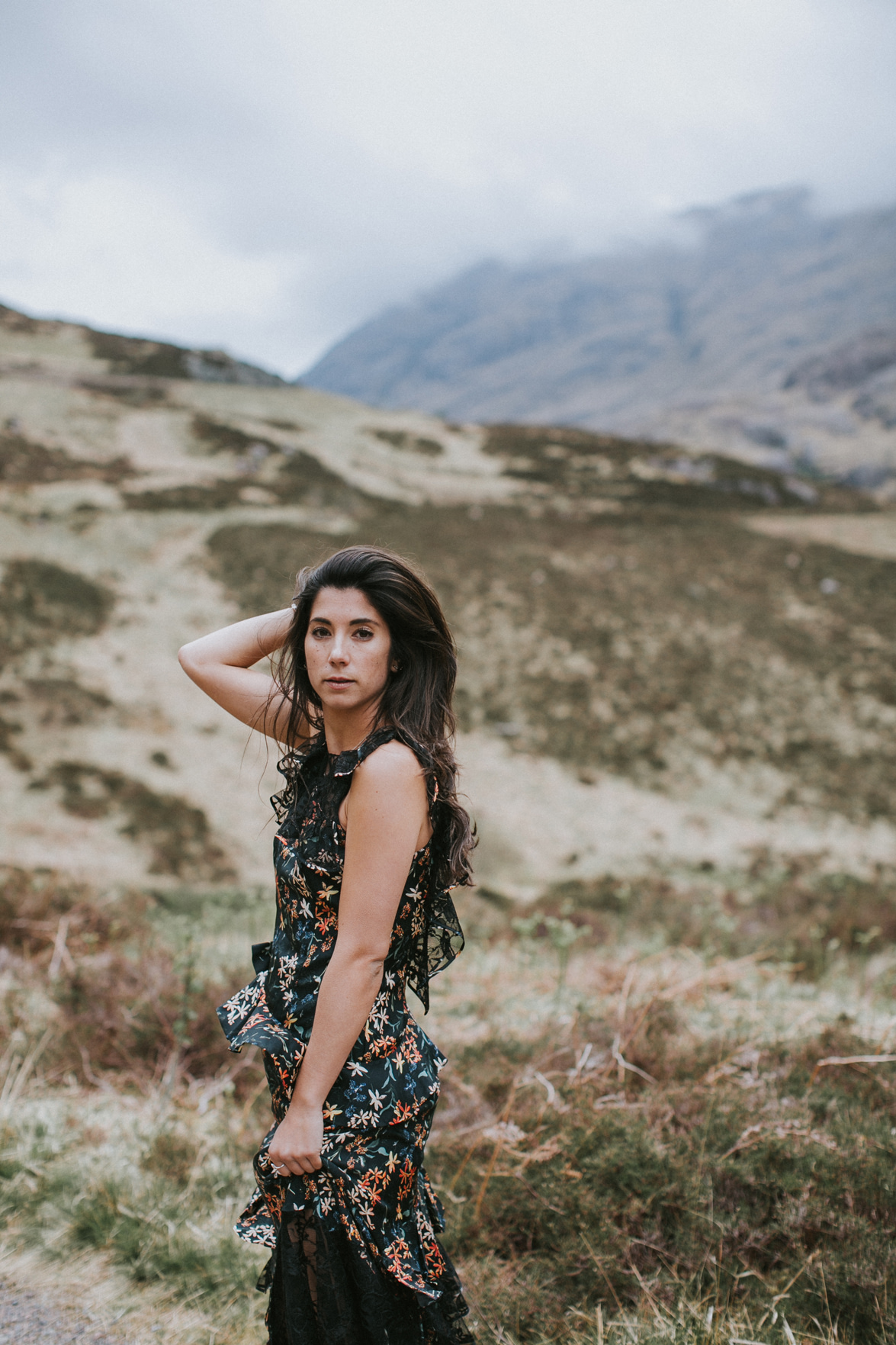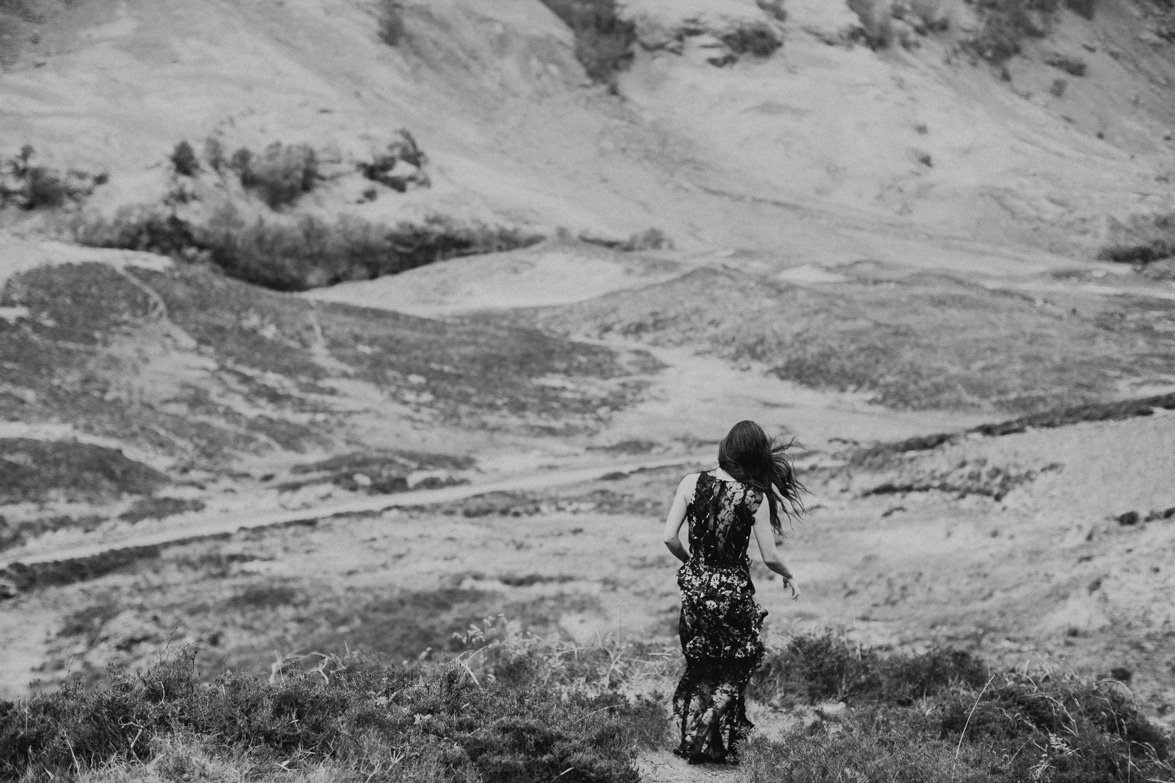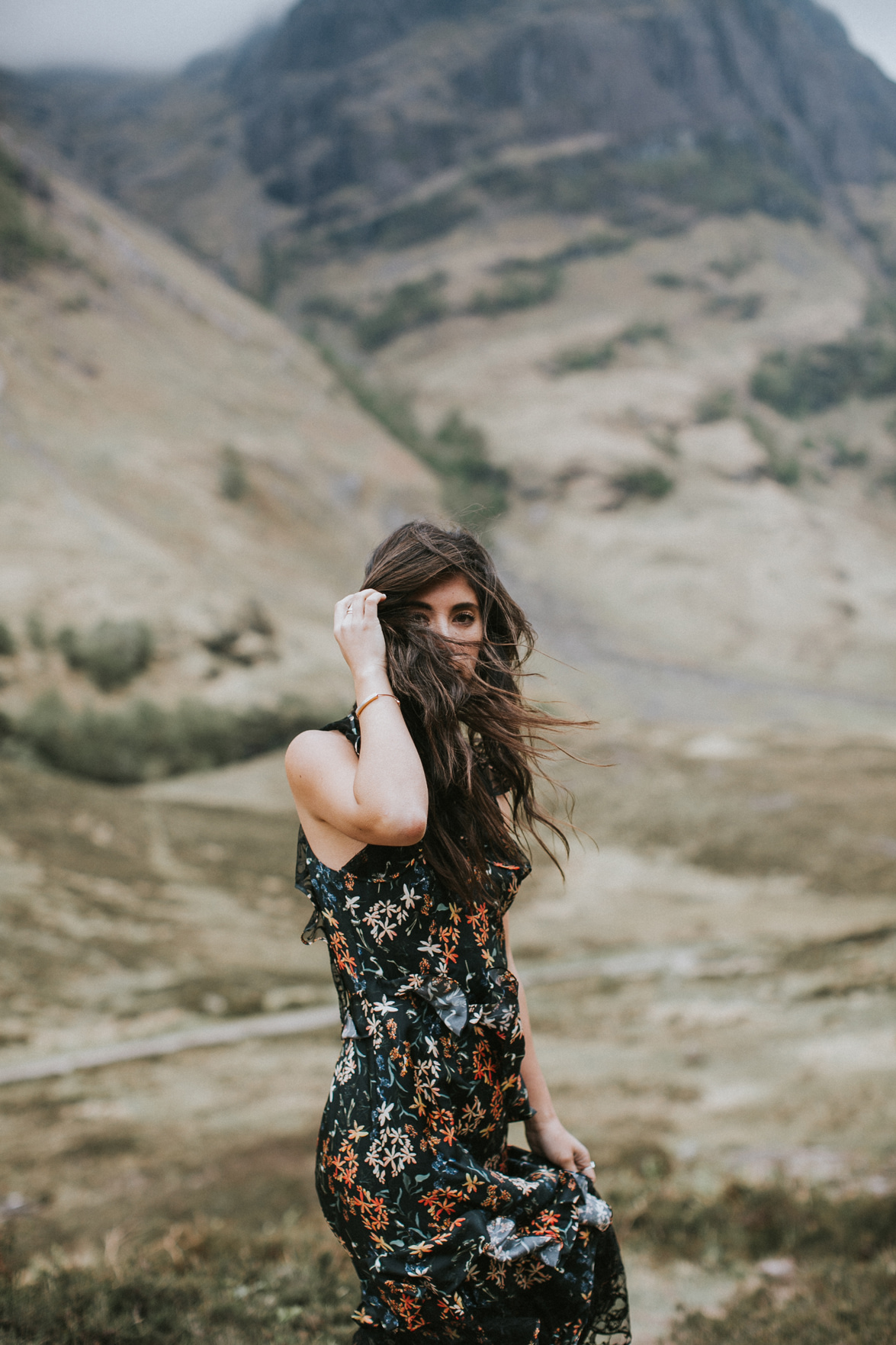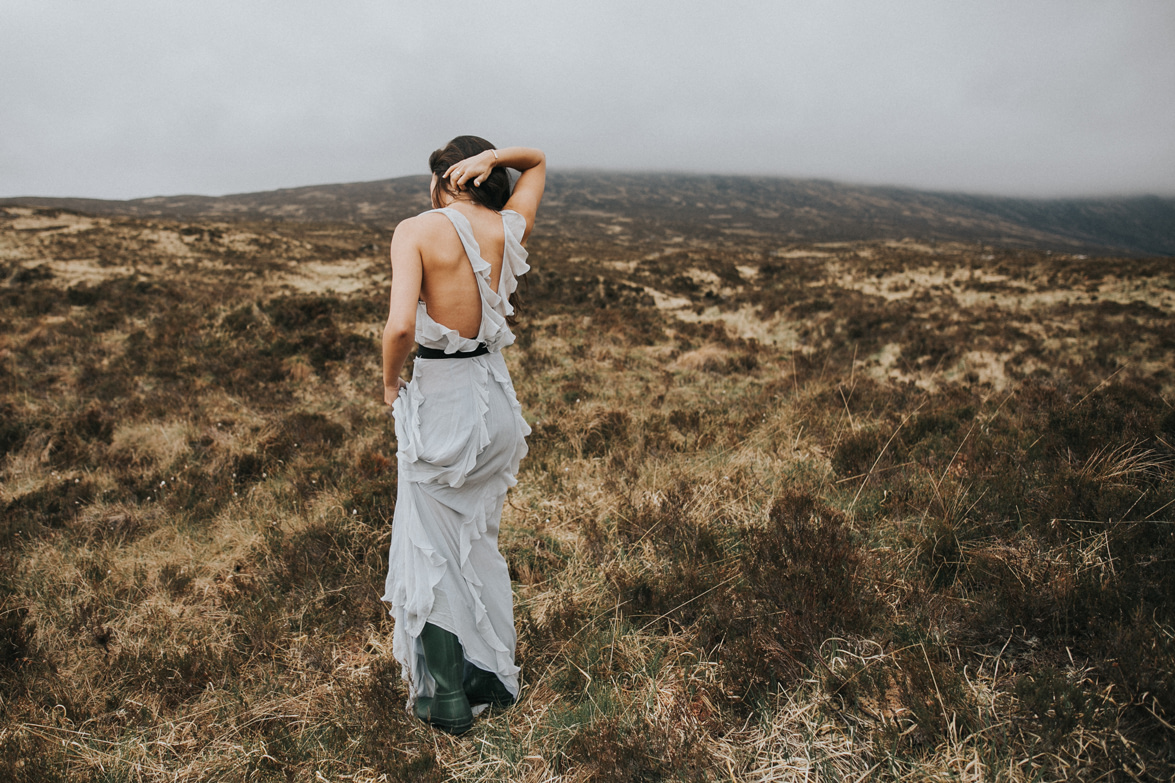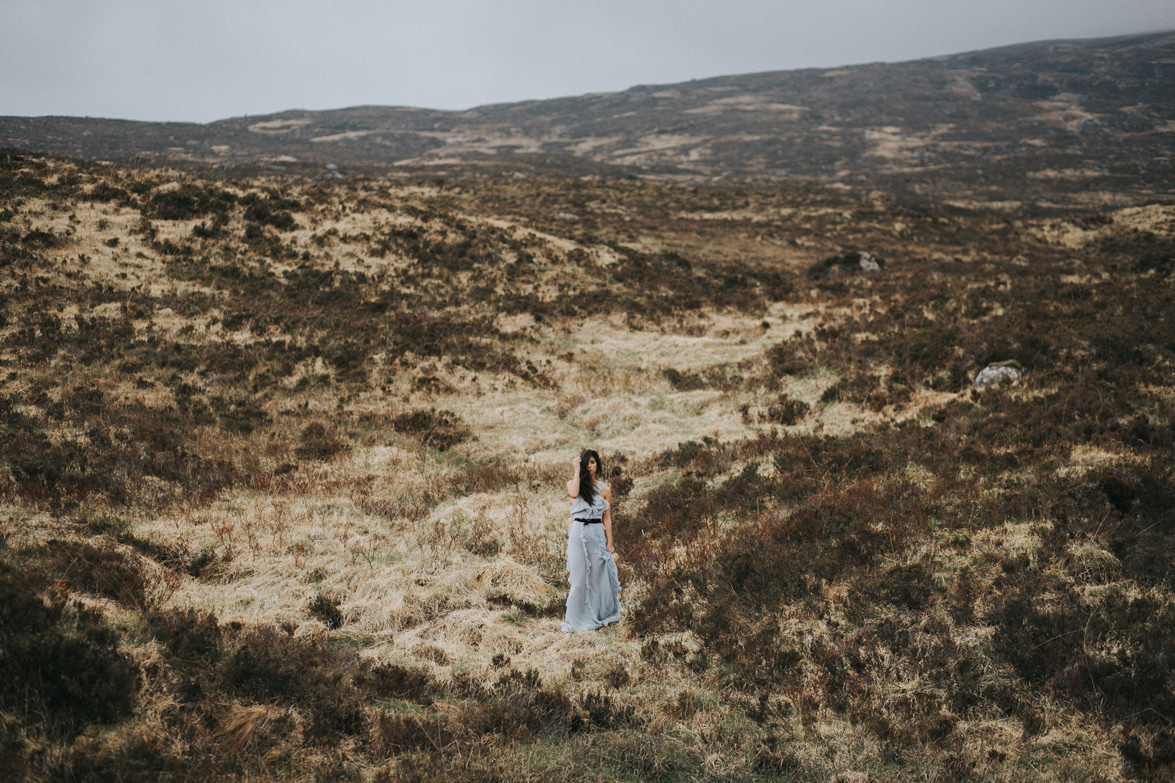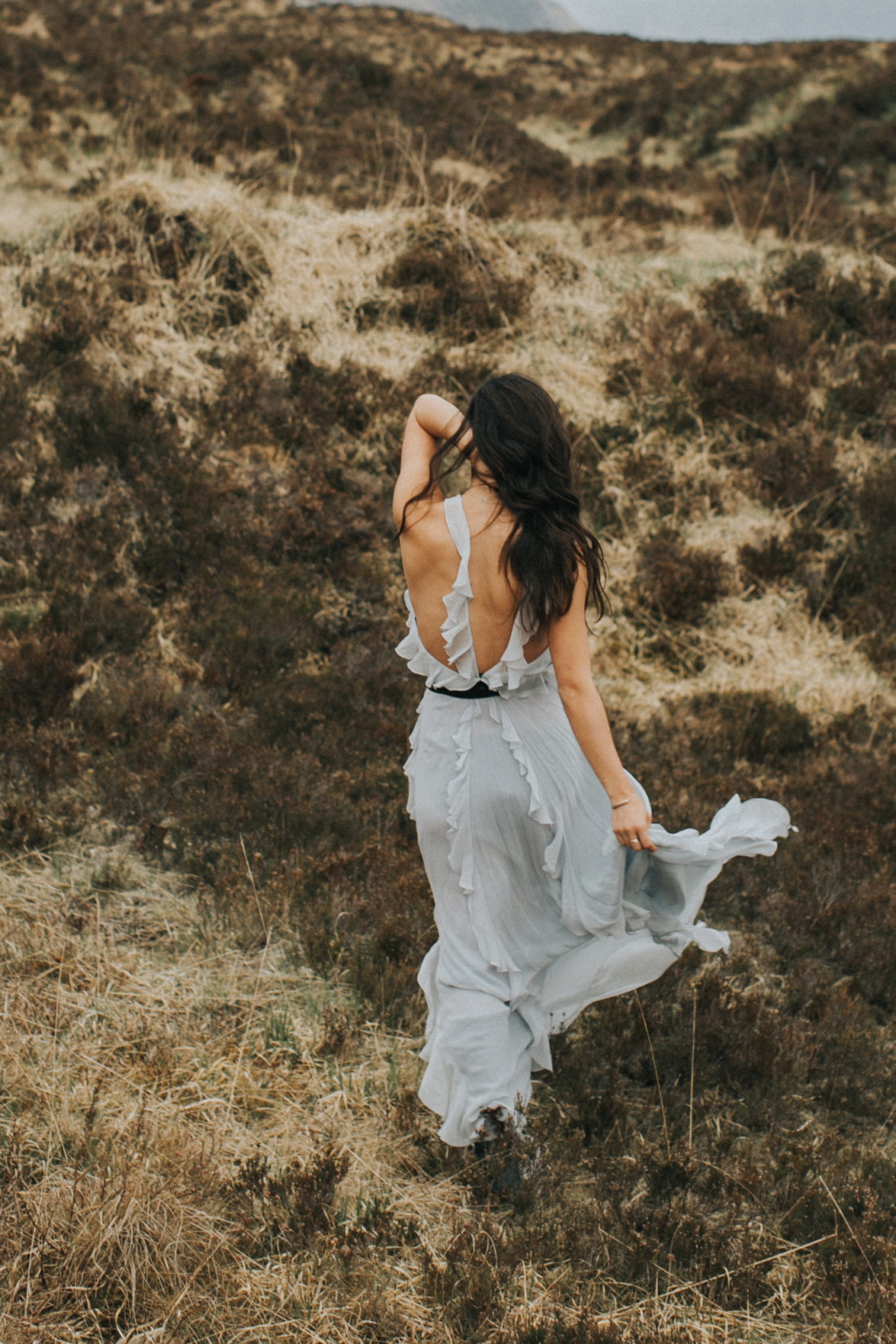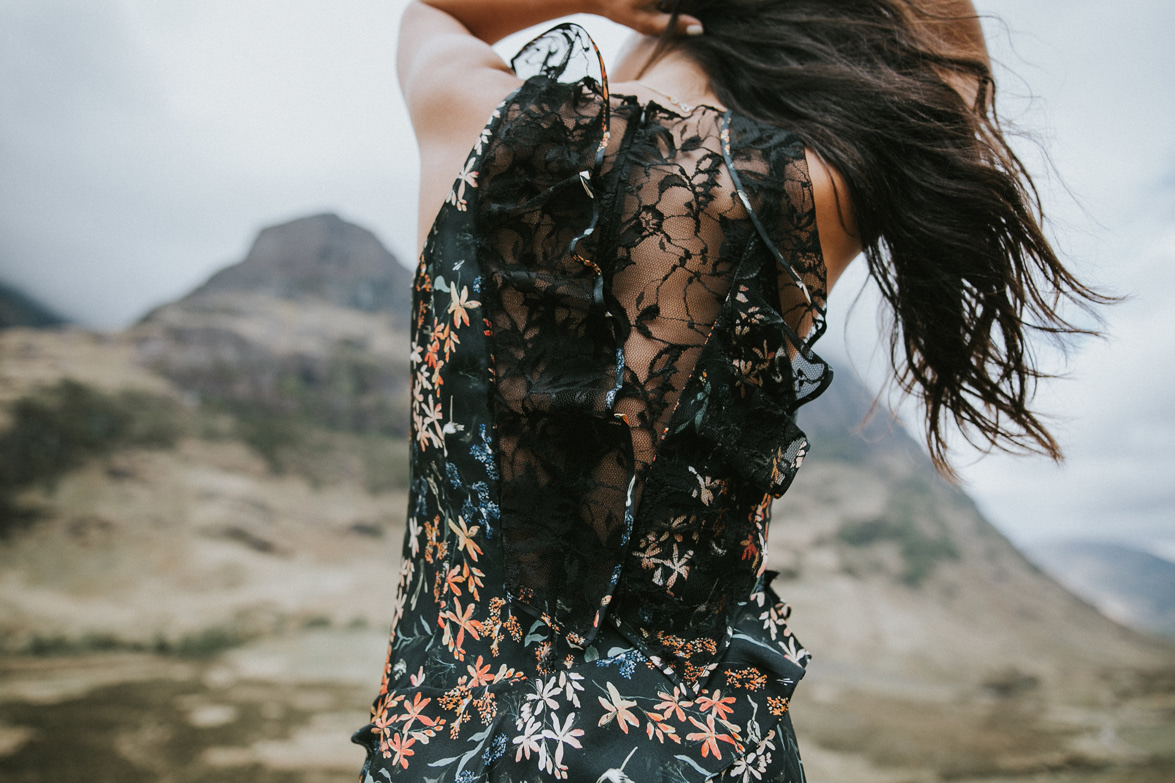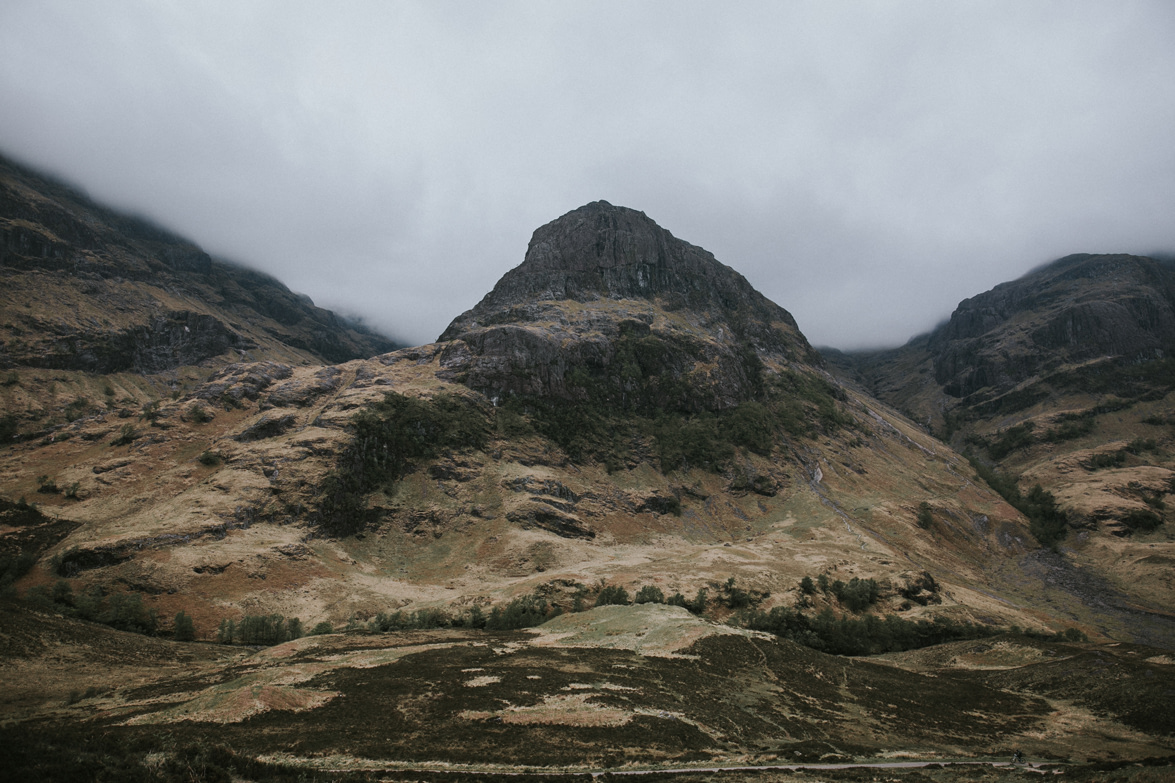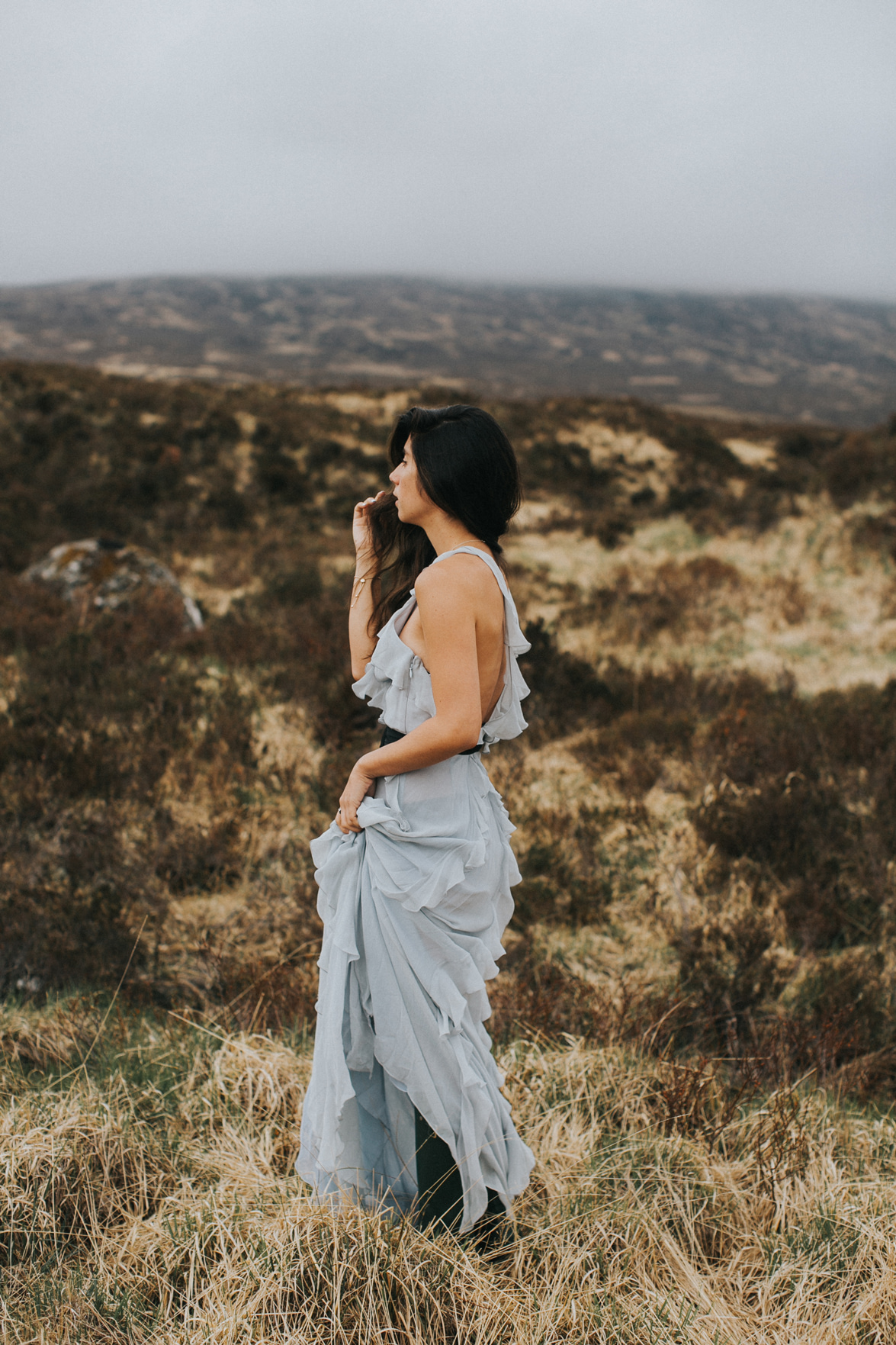 Huge thanks to the Visit Scotland Tourism Board for inviting us on such a lovely trip! More from Scotland coming this week!