9
minute read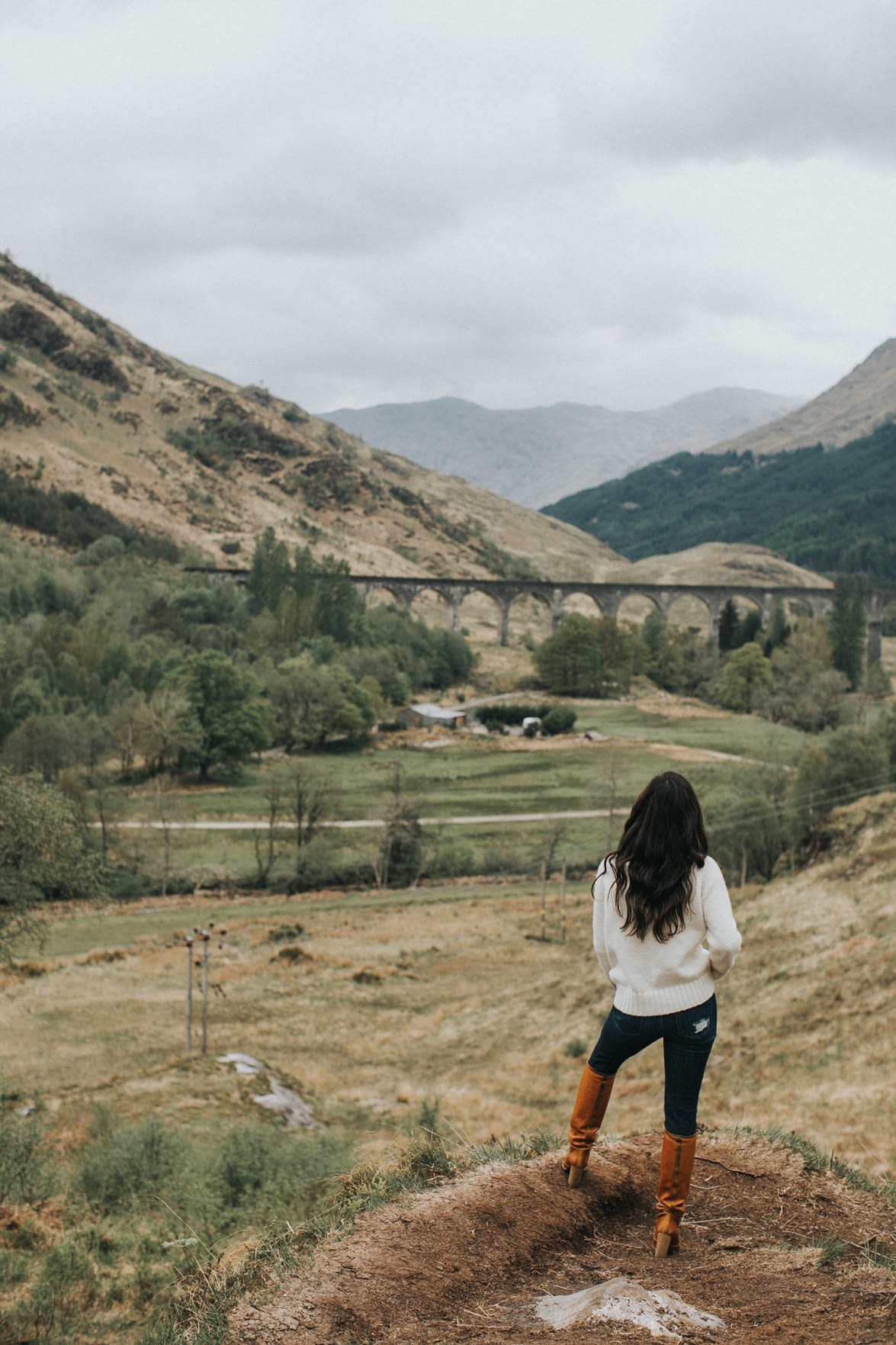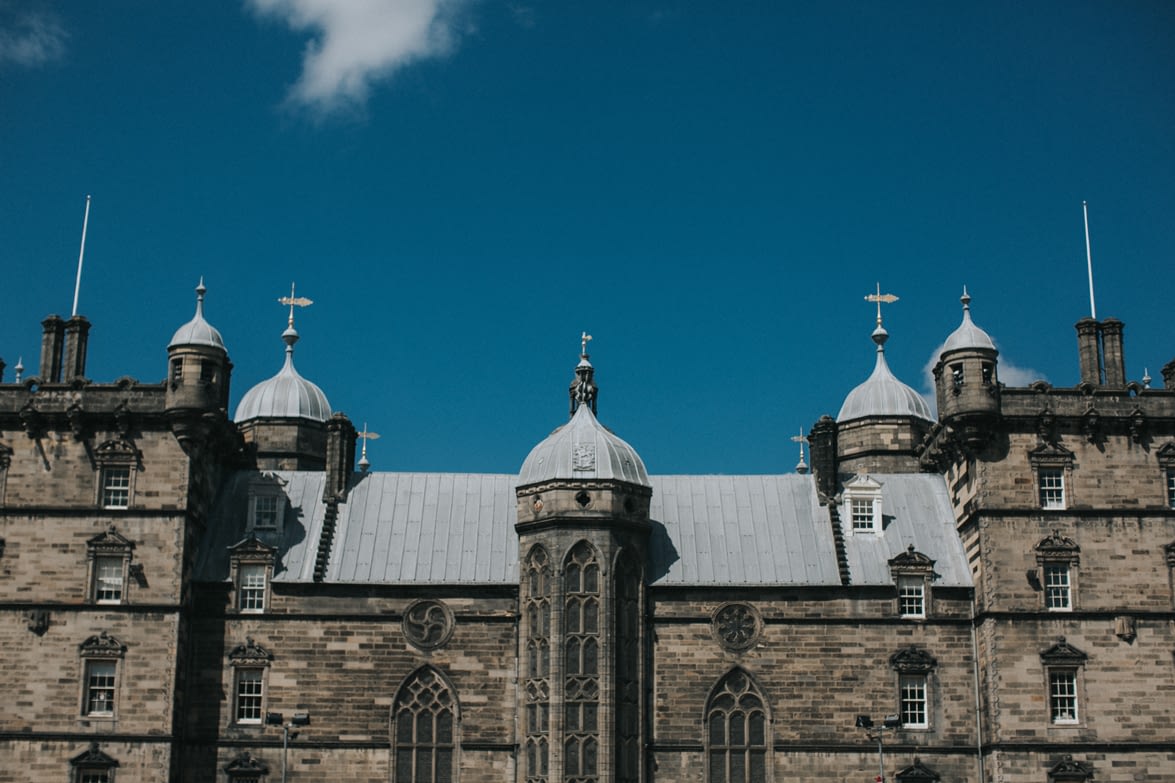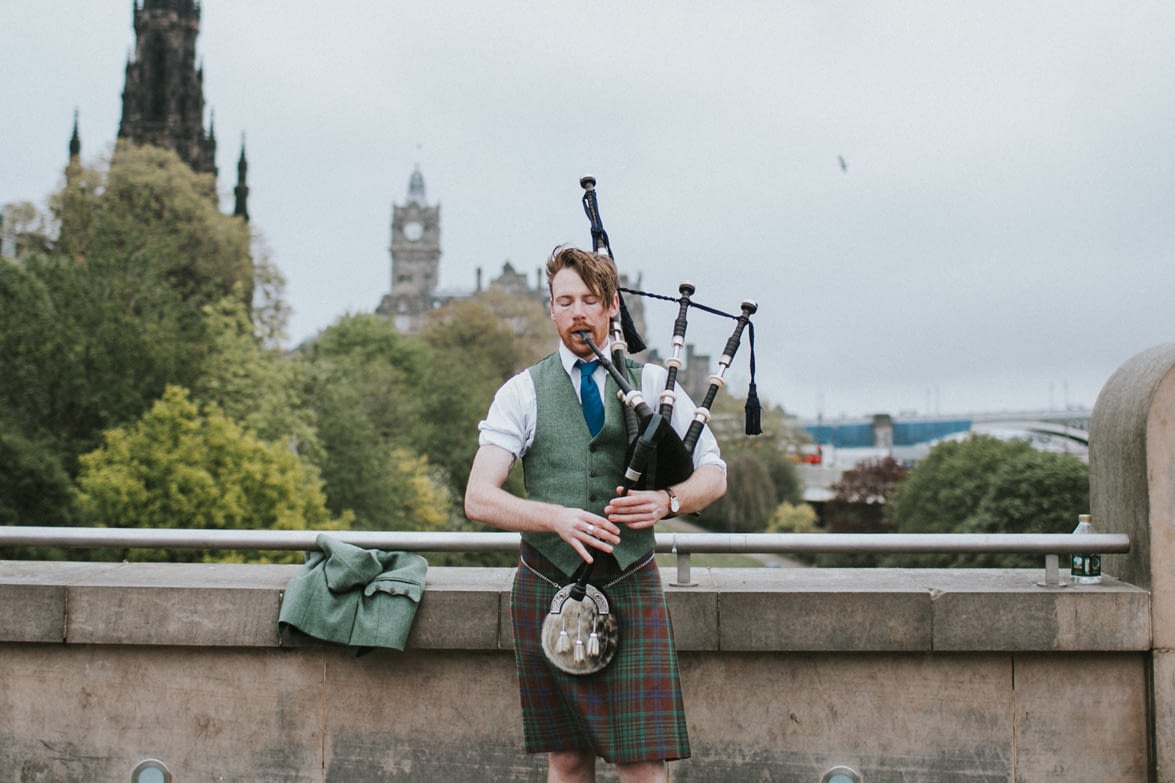 An excerpt from Harry Potter and the Philosopher's Stone by none other than J.K. Rowling:
"He tapped the wall three times with the point of his umbrella.
The brick he had touched quivered – it wriggled – in the middle, a small hole appeared – it grew wider and wider – a second later they were facing an archway large enough even for Hagrid, an archway on to a cobbled street which twisted and turned out of sight.
'Welcome,' said Hagrid, 'to Diagon Alley.'
He grinned at Harry's amazement. They stepped through the archway. Harry looked quickly over his shoulder and saw the archway shrink instantly back into solid wall."
Confession: I thought of this exact scene with my beloved Harry as he first discovers Diagon Alley many times while wandering around Edinburgh. And for good reason, too -- one that I think we can all relate to. That feeling of stumbling upon a place and seeing it with new eyes. Eyes that are ready to see and marvel and twinkle from the promise of magic around every possible corner. Eyes that are ready to take in the believable and the unbelievable, and embrace both. Eyes that don't want to miss a single detail.
Of course, it certainly doesn't hurt that J.K. Rowling was inspired by many particular spots in Edinburgh itself (as she wrote much of the series right there in town!) and you can definitely feel it while you're walking around. The stores. The winding streets. The lonely castle up on the hill. The brilliantly regal-looking school that's just missing a Quidditch field.
As someone who grew up devouring Harry Potter books, I felt like I was walking around in a dreamy daze most of the time -- half-wishing for a bit of magic to pop up, because that's the only way I can think to describe Scotland. Simply put: It's magic. One part folk lore. One part fairy tale. One part epic, sweeping adventure. And Alisha and I certainly hit the ground running once we arrived. While our trip wasn't quite long enough (it never is, is it?), I have so many photos to share with you this week! Up first, I have this mini guide to Edinburgh, our first stop along the way.
HOPPING OVER THE POND:
First things first, when it came time to sort out our flight situations, I was excited to partner with WOW Airlines as I had been hearing a lot about them lately. They're an Icelandic-based airline, with many of their flight itineraries (like the one we booked), stopping over in Reykjavik. Our original hope was to spend a day or two in Iceland before continuing on to Edinburgh, but alas, we had to trim our trip by a few days (darn, adult responsibilities!). This is where a private jet like Jettly would have come in handy too if WOW hadn't been available for us. If you get the chance, I highly recommend you set up a similar route, with a few days to spare in Iceland. The flight over was quick and easy, extremely reasonably priced and it's the perfect way to pack two trips into one essentially! Huge thanks are in order to the folks over at WOW Airlines for having Alisha and I on board!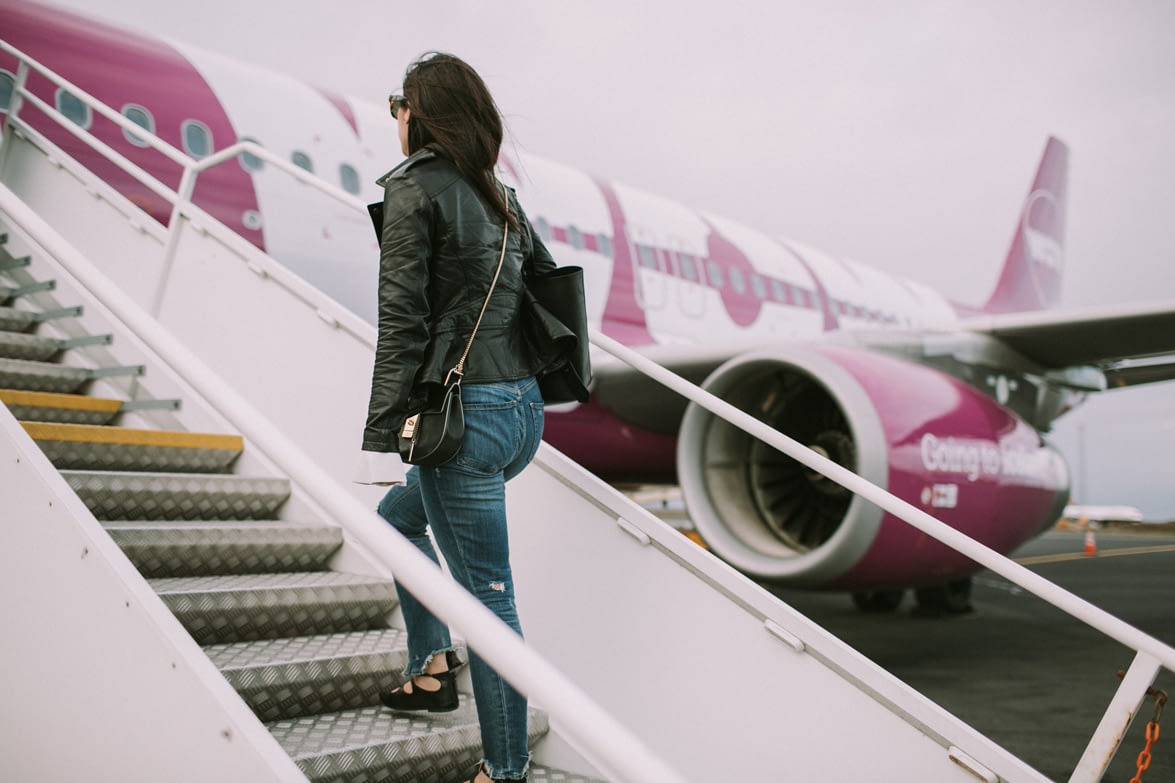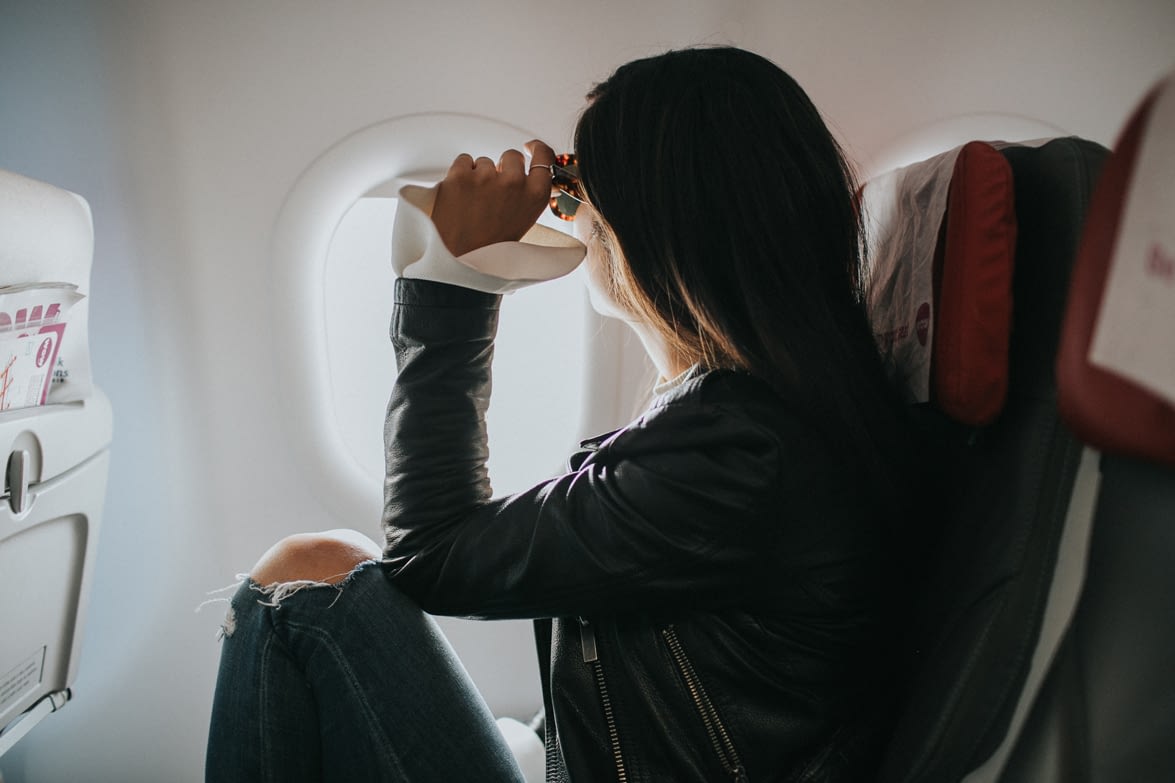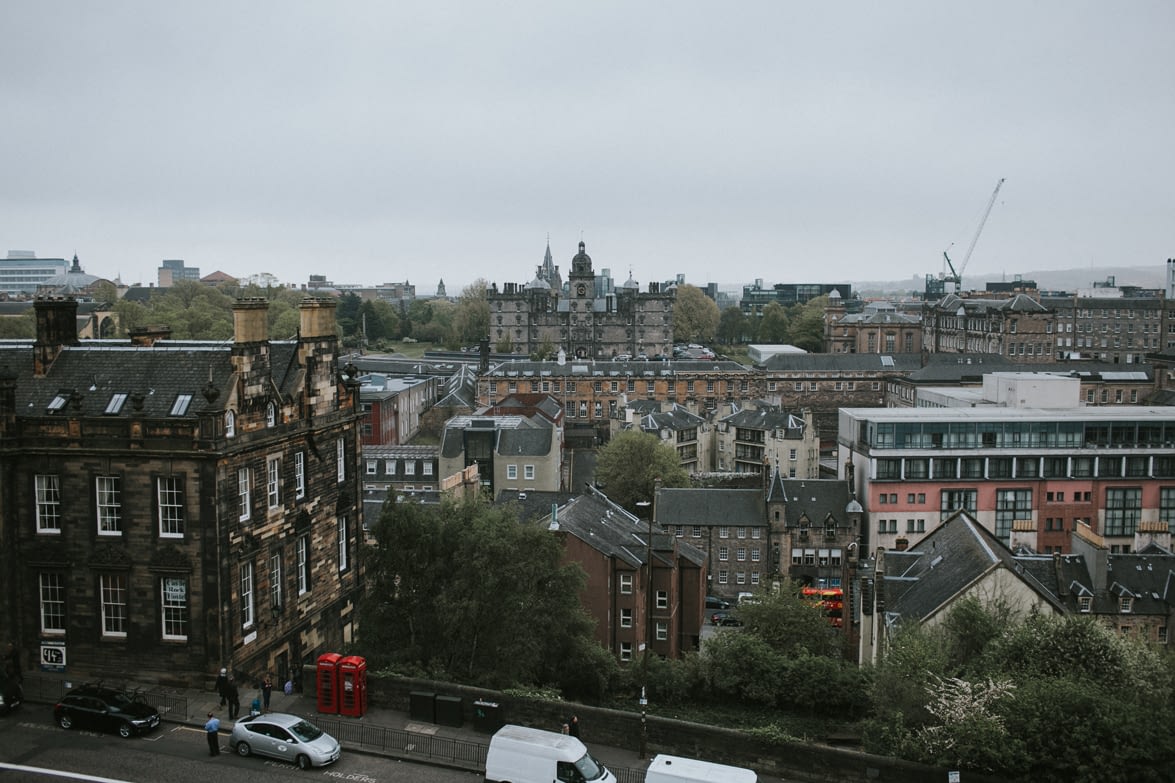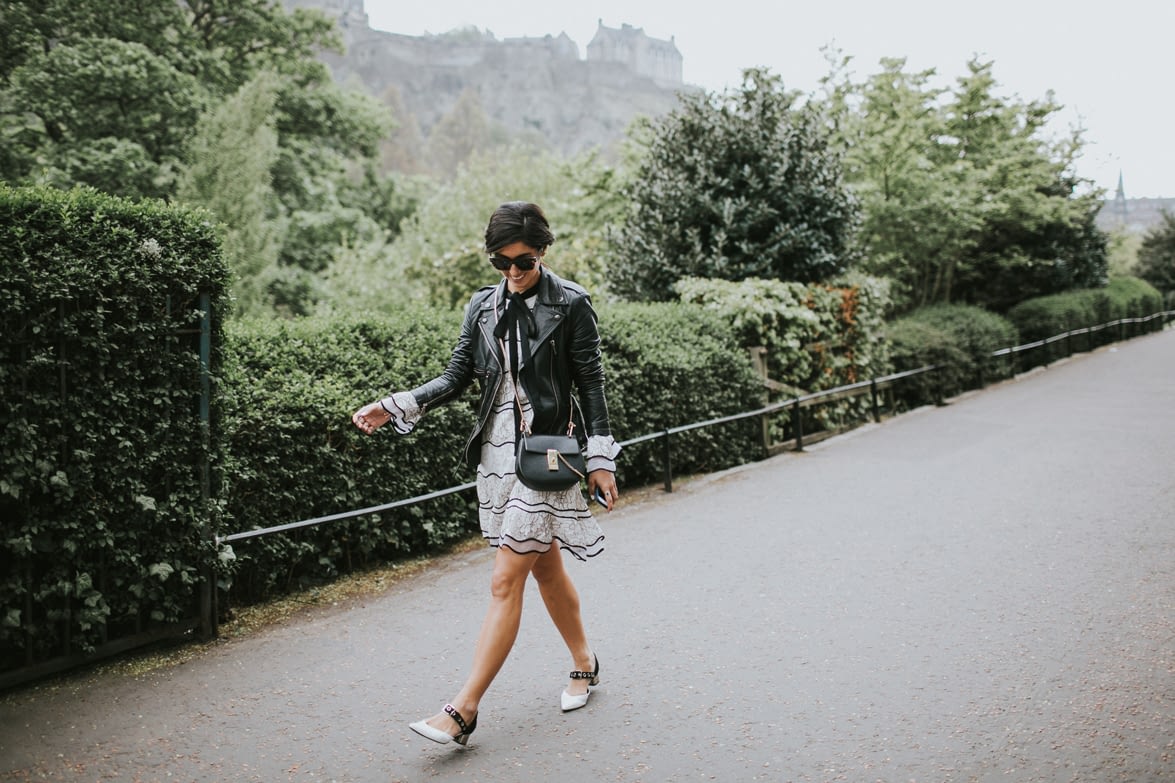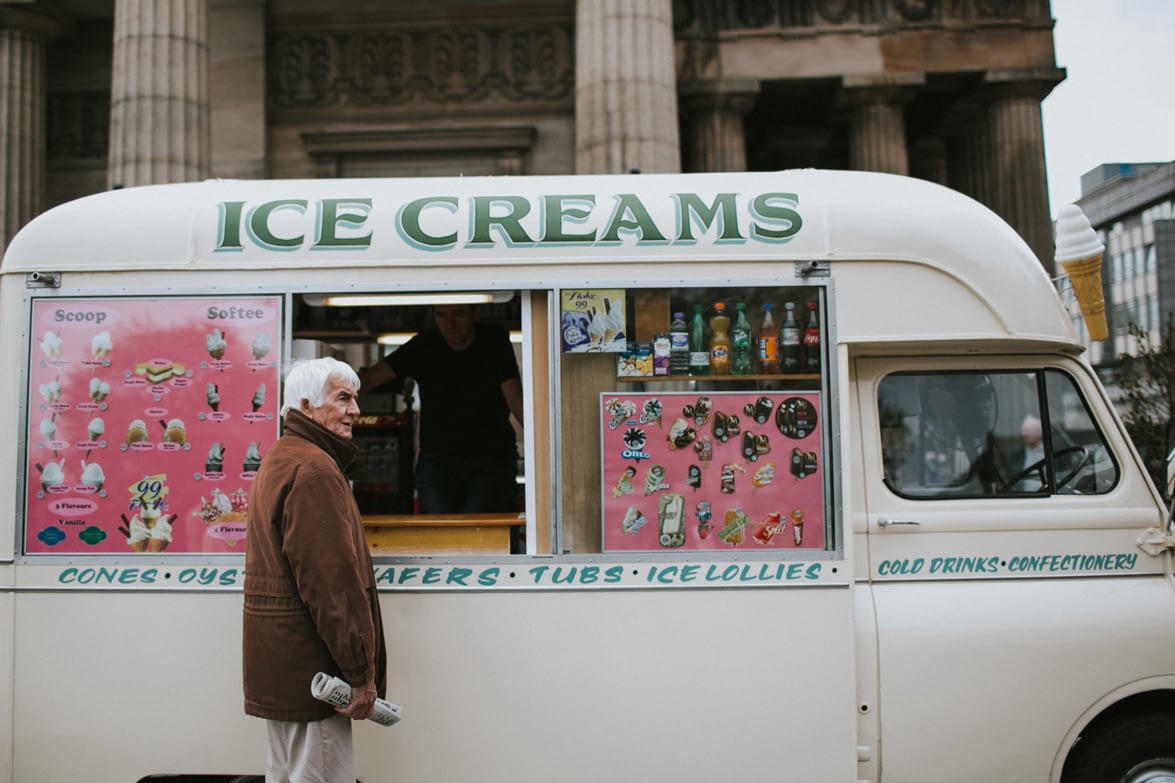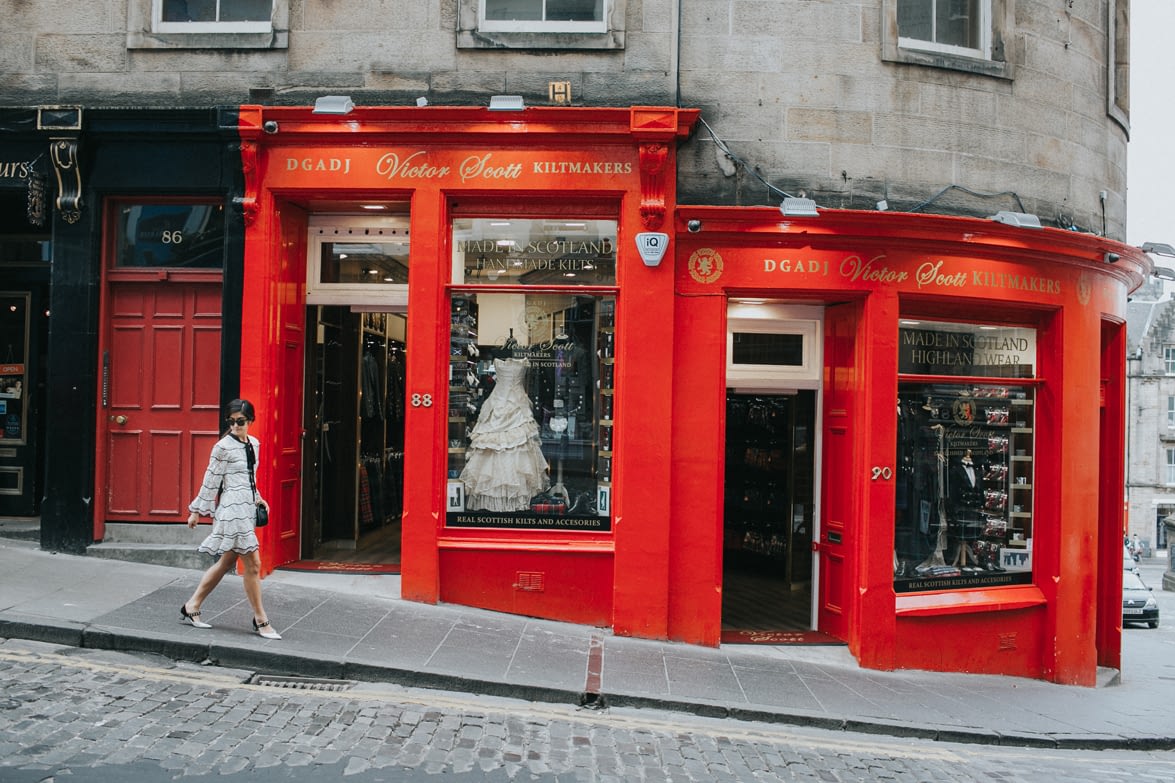 WHAT TO SEE AND DO:
Alisha and I really only had one full day in Edinburgh and man, we certainly packed in everything we could! We were going to stay in the InterContinental Edinburgh since it looked amazing, but as I mentioned before, we, unfortunately, had to cut our trip short. We still had a great time though! Here's a rundown of what we saw. The biggest takeaway here is to walk as much as you can! Old Edinburgh is really so charming and you hear bagpipes on pretty much every corner.
Edinburgh Castle: You know you're in a really old town when all roads wind up toward the castle, which is very much the case here in Edinburgh. The Edinburgh Castle is beyond stunning, situated on a hill, overlooking the city (it's a breathtaking view!). If you're a sucker for history, castles and backstabbing kings and queens, then make your way up here. The architecture and view won't disappoint.
National Museum of Scotland: If you can, dedicate a few hours to get lost here and check out the Scottish History and Archeology collection. It's an evergreen exhibit and houses everything from Neolithic carvings to Mary, Queen of Scots' jewelry!
Royal Mile: I'm a sucker for beautiful architecture so when we started walking along the Royal Mile on our way up to the castle, I was delighted at every turn. It's essentially a succession of streets that comprise much of Old Town Edinburgh -- and it's exactly like stepping back in time. Cobblestones as far as they eye can see, curious shops tucked away and hidden gardens just beyond your reach.
Covet and Thistle Street: Covet is the perfect example of a boutique that I love discovering while traveling -- chock full of new-to-me jewelry and accessory designers, that make it hard to walk away with just ONE item. If you venture out here, the shopping on Thistle Street is top-notch.
Greyfriar's Kirkyard: A beautiful heritage graveyard (yes, I find graveyards beautiful), and the resting place of many prominent Scottish historical figures. Also, yes, it's the exact graveyard that inspired Tom Riddle's graveyard, so much so, that there is actually a grave for a real life aristocrat Thomas Riddel Esq. Die-hard Harry Potter fans apparently come on Halloween to pay homage (and some even duel over He-Who-Must-Not-Be-Named's grave).
George Heriot's School: You guessed it. Another Harry Potter spot. Sorry, not sorry! But once you start approaching this school, Harry Potter fan or not, it's hard not to get the chills (or in my case, it's hard NOT to hear the Harry Potter theme song in your head). The school is a spitting image of Hogwarts -- turreted towers, spiral staircases and Rowling even mimicked the four house model off of Heriot's current set up. This begs the question: do they also have a Sorting Hat?!
Victoria Street: Situated on the Royal Mile, you NEED to visit Victoria Street. Why? Because this is Diagon Alley my friends. The street itself is curved and it winds a bit -- all cobblestone, and riddled with little bookstores, curiosity shops and yes, even a tricks and jokes store (Weasley's Wizard Wheezes, anyone?). I basically had to keep pinching myself -- I was beyond giddy and probably embarrassed Alisha by how much I really wanted to find Ollivanders Wand Shop.
Glenfinnan Viaduct: Technically, this isn't in Edinburgh -- it's about a 4 hour drive away from the city center and it's the first photo you see in this post here. Look familiar? Yep, I'm obsessed. It's the iconic bridge that the Hogwarts Express always crosses en route to the school. Again, you can cue the theme song in my head now...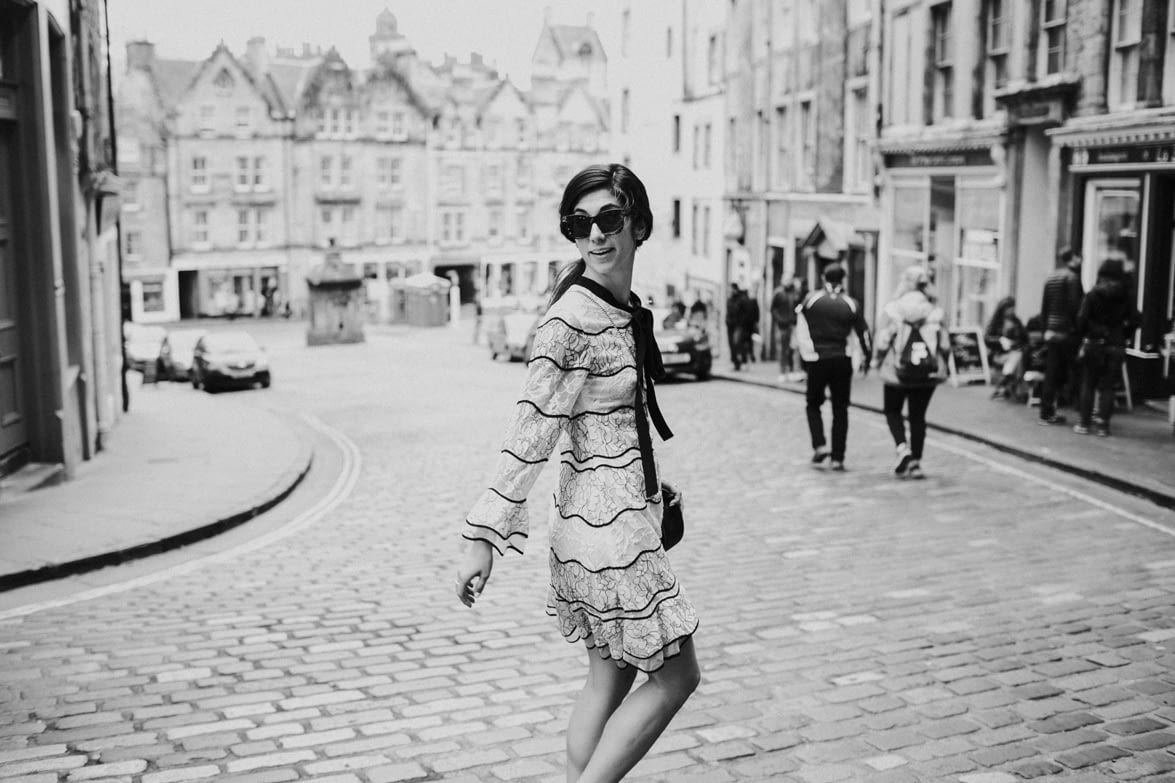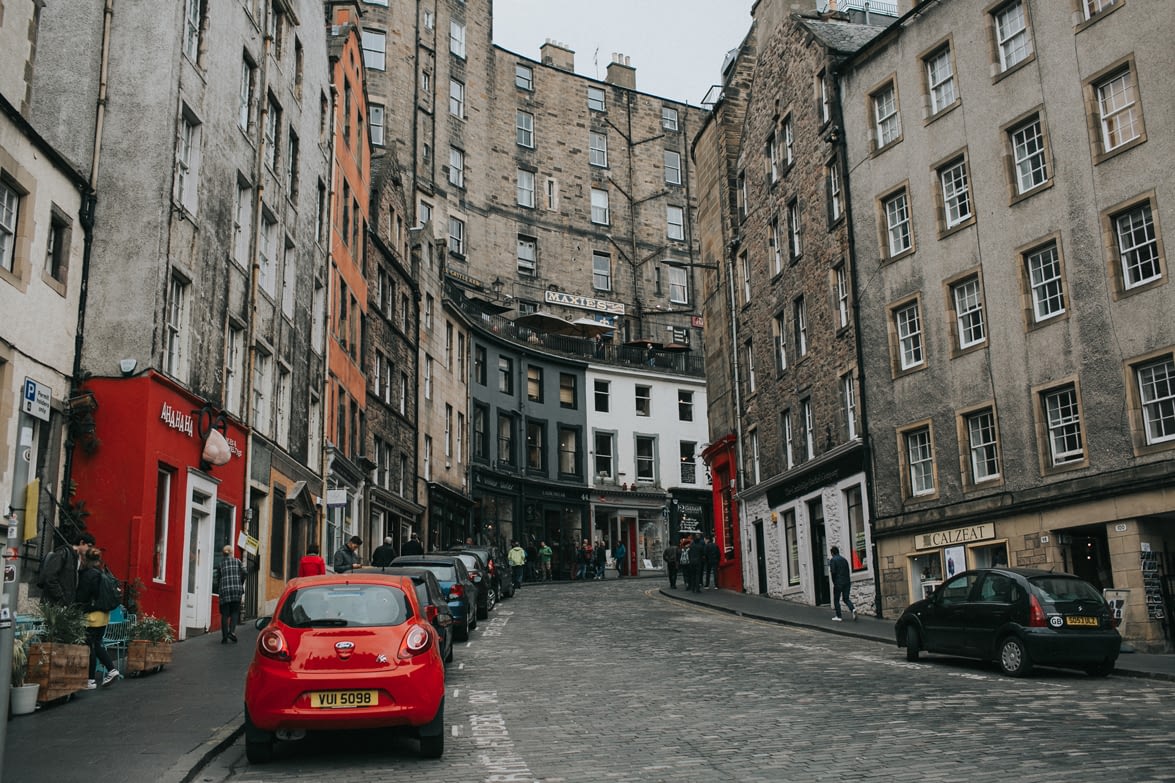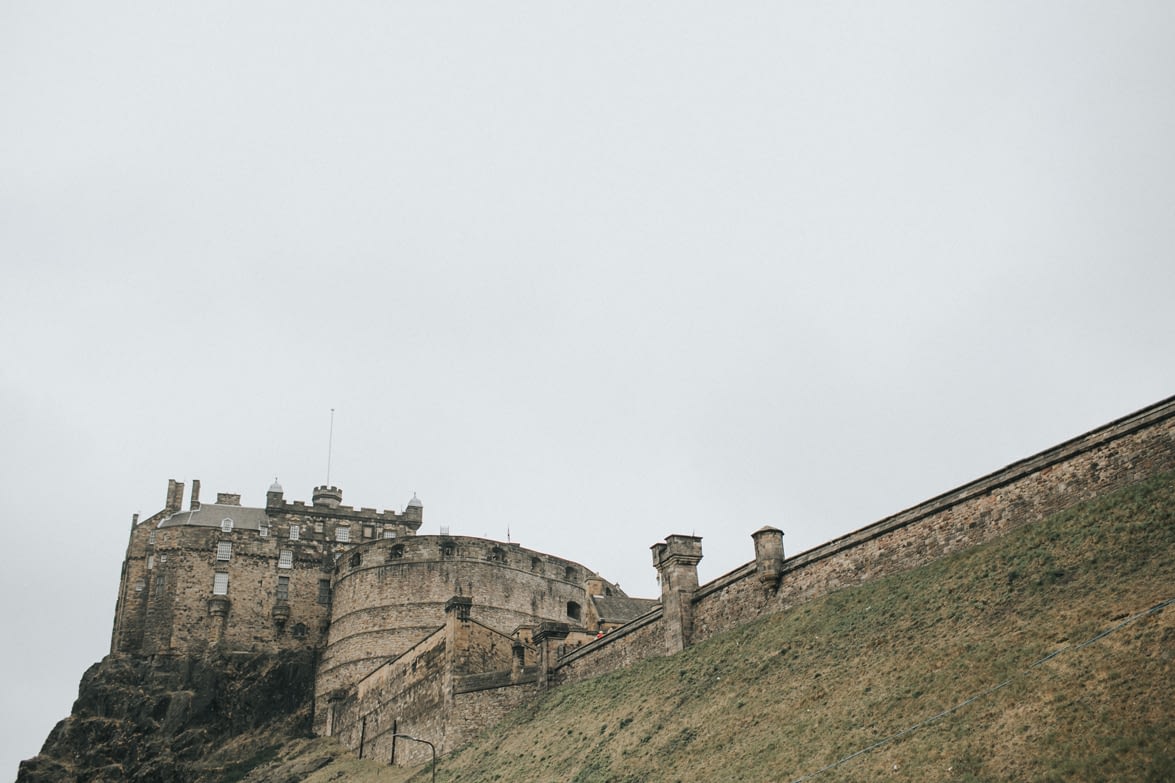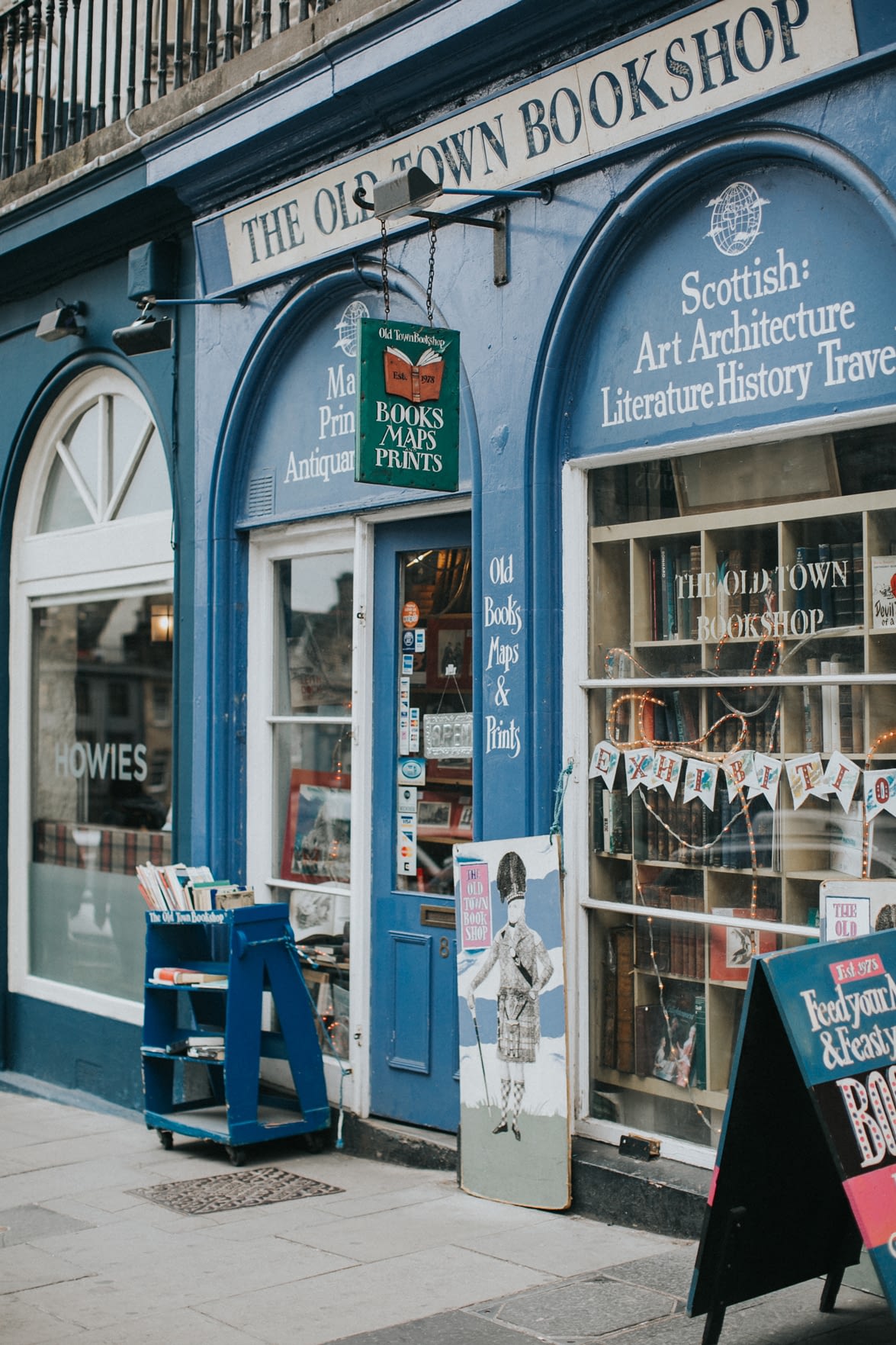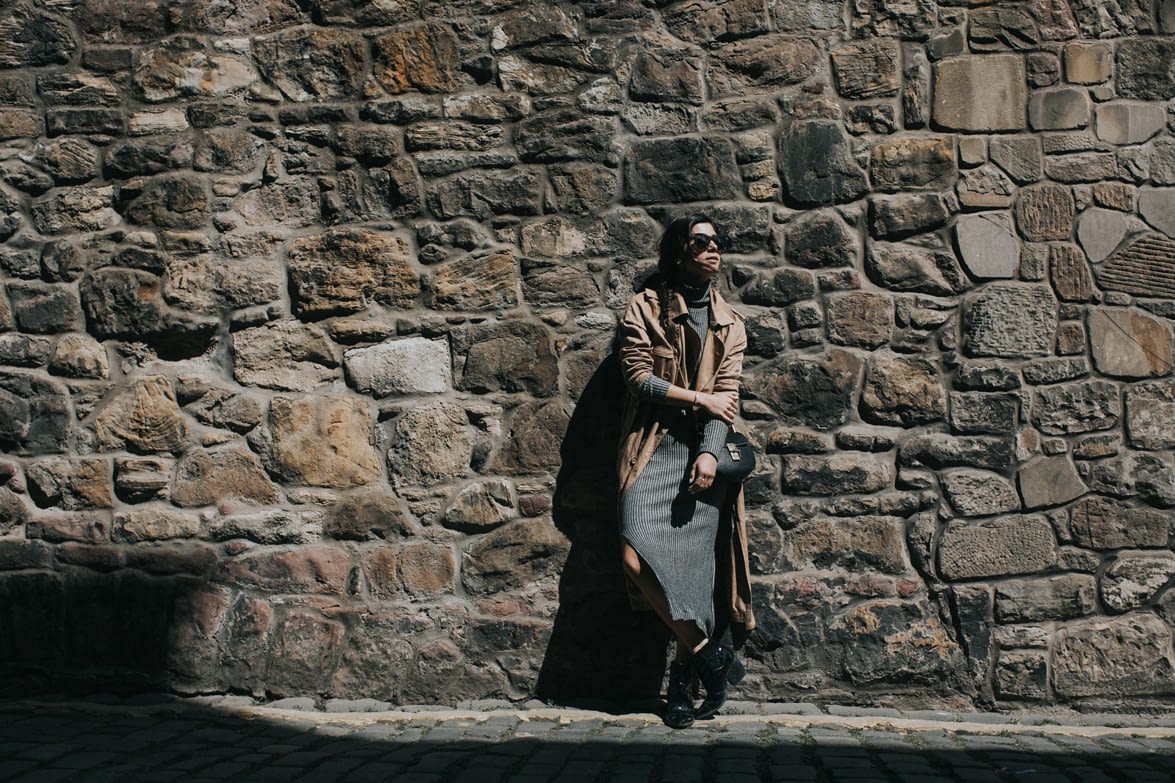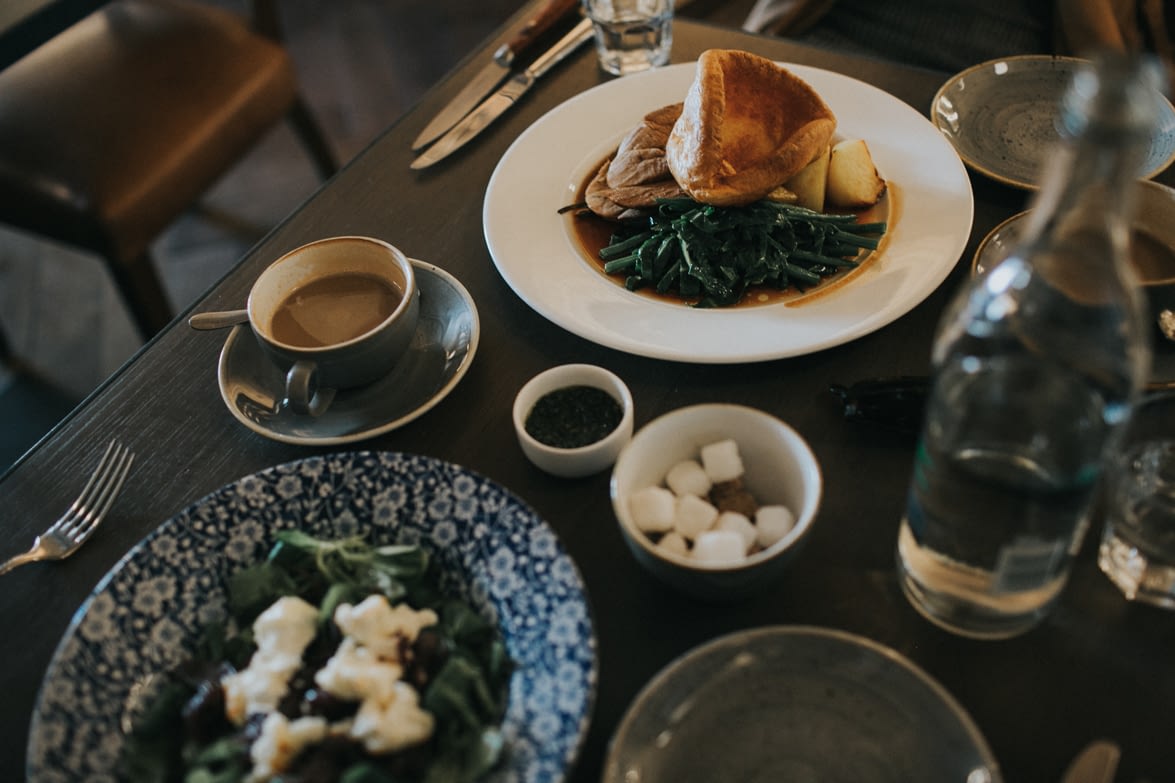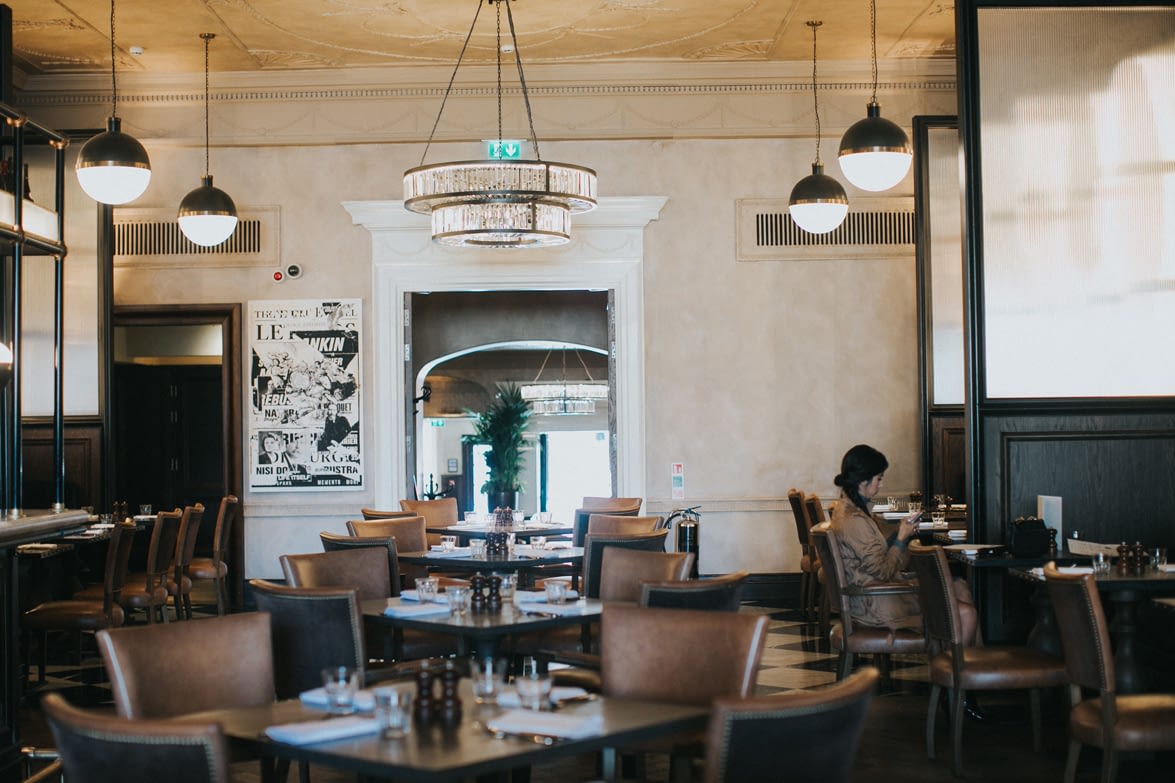 WHERE TO EAT AND DRINK:
Cannonball: For our first day in town, we popped in here for lunch and a much needed glass of whisky (when in Rome, or in this case, Scotland, right?). I'm a big whisky gal and an even bigger fan of whisky bars. They always manage to evoke that amazing feeling of walking into someone's intimate library, where there just happens to be a crackling fireplace and an oversized broken in leather chair with your name on it. Cannonball has all those things and more. Be sure to pop in if you can! It's conveniently located right at the base of the final hill trek to the castle.
The Printing Press Bar & Kitchen: So good, we went here twice! First for dinner and then on Sunday, for none other than a Sunday Roast. I've never experienced a full Sunday Roast before but had heard tons about it from my friends who grew up or lived in London at some point and I gotta say -- I love the concept! It's like a mini Thanksgiving meal that you indulge in every Sunday with friends and family. What''s not to love? And Printing Press? Well, it's located in the Principal, so you can imagine it hit all the amazing design details we had already come to love about the hotel. Let's just say, if I lived here in town, I would beg my guy to take me here for many a date night.
The Elephant House and Spoon: Confession time again.We didn't get to stop into either cafe (the lines were too long and we were on a tight time schedule), but as you've probably already guessed, both served as refuge to a former penniless J.K. Rowling when she was writing the series. It's a fun, quick visit, if you're a nerd like me and perhaps looking to absorb some of Rowling's creative energy.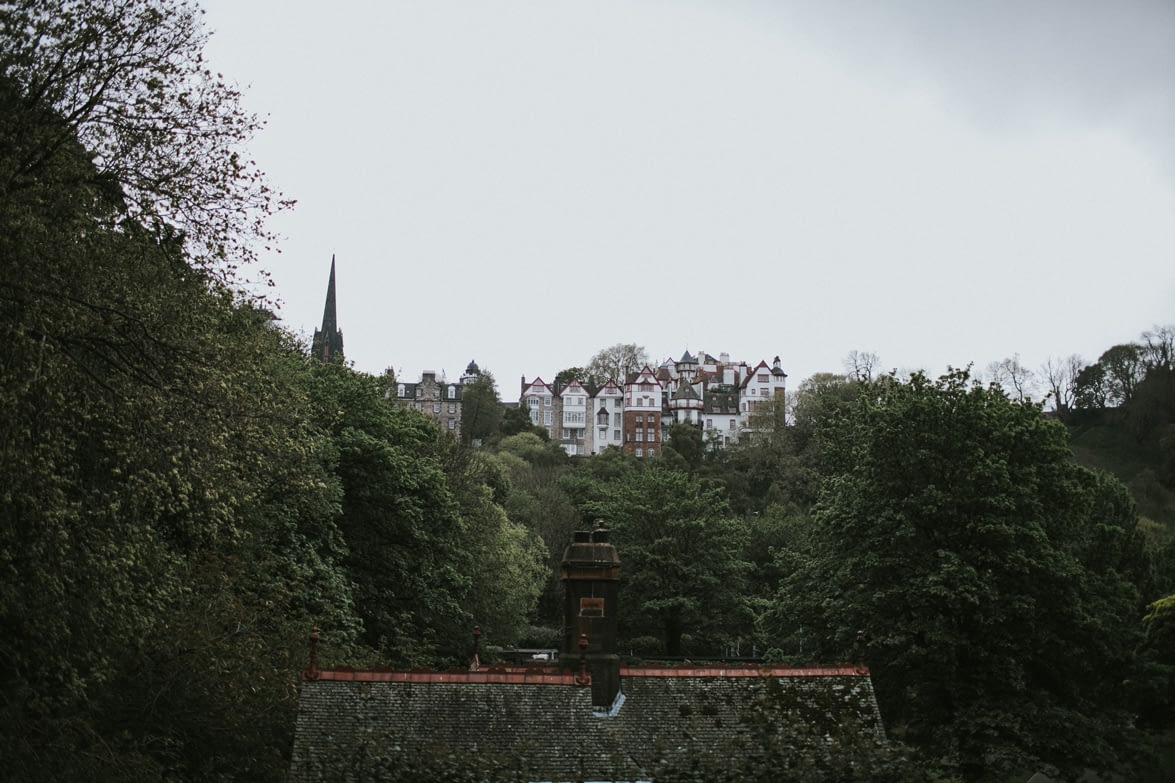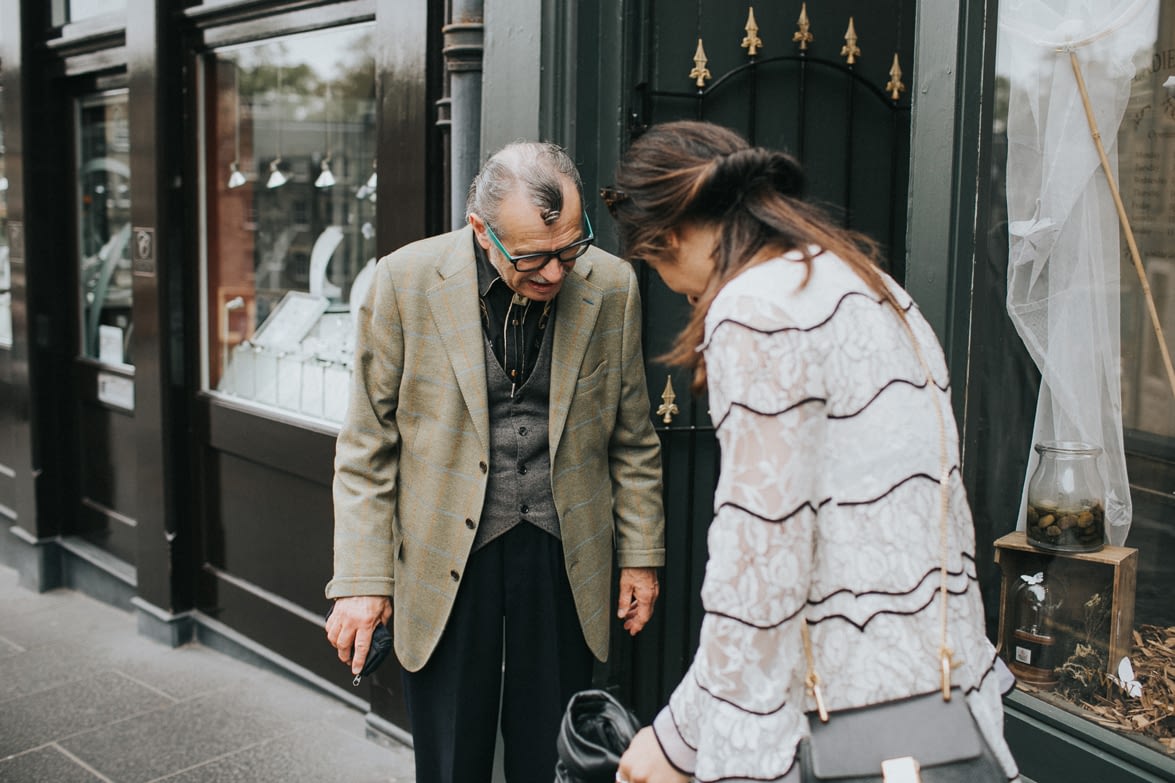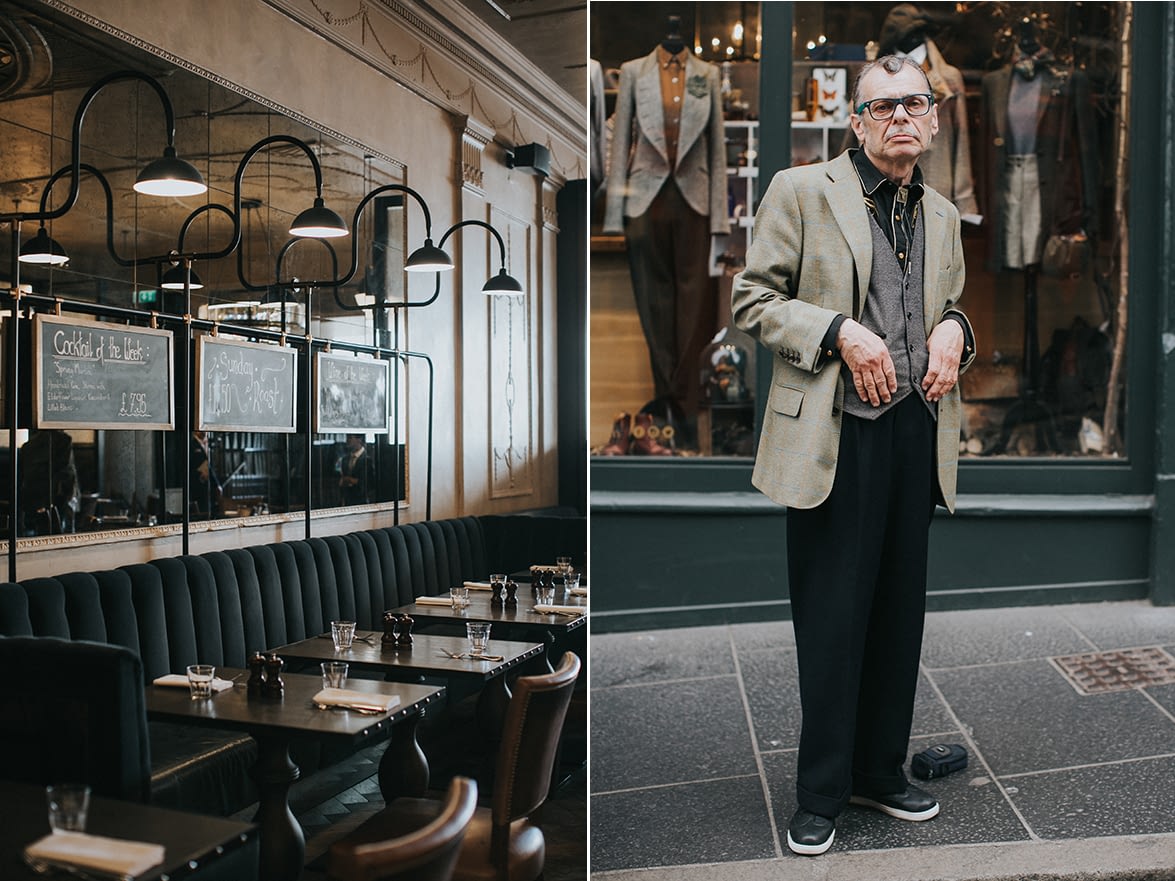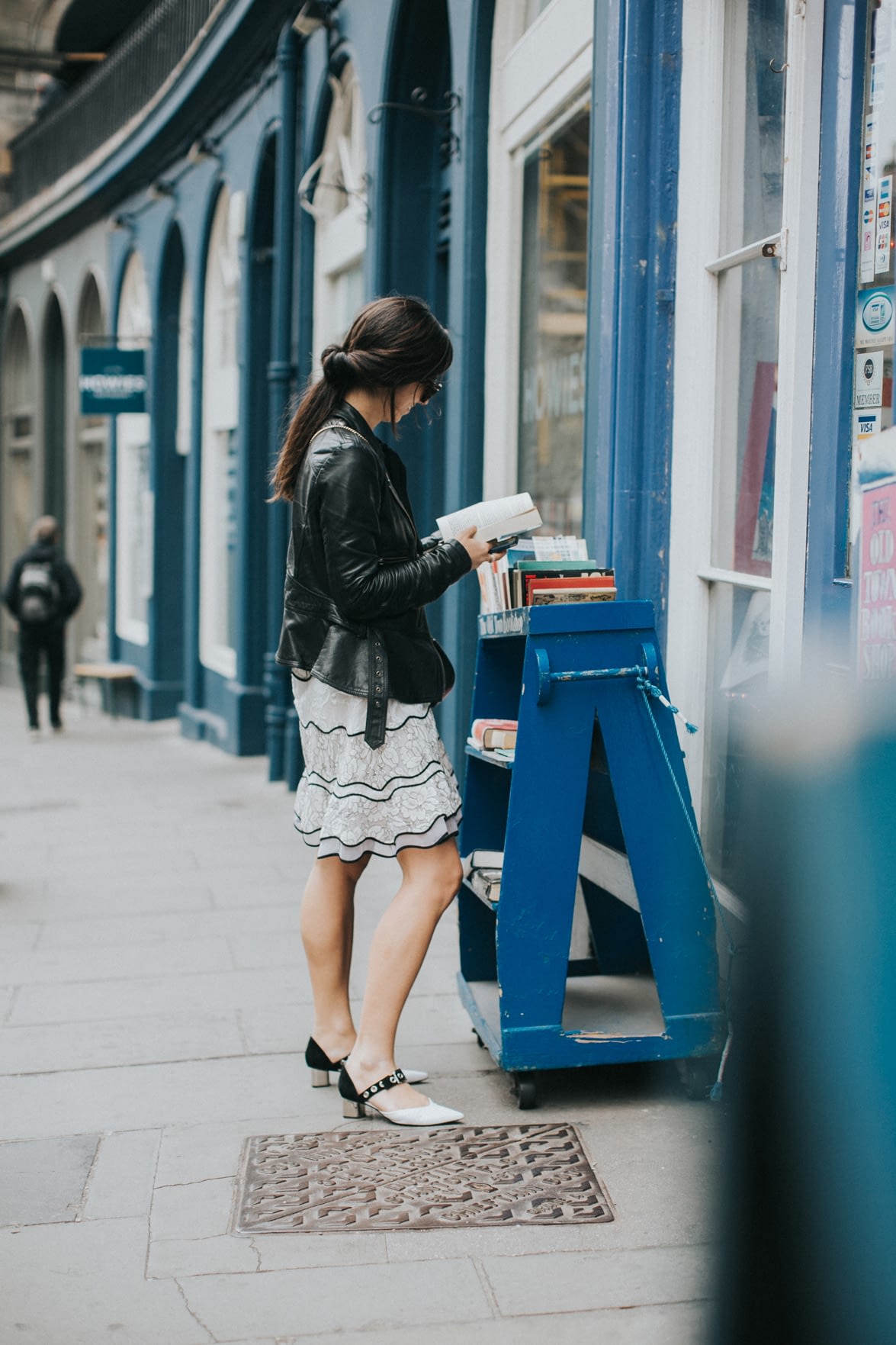 OUTFIT DETAILS: St.Roche sweater (from last season, but similar style on sale here) // Frame jeans // Isabel Marant boots (old, but similar style on sale here) // Alexander McQueen leather jacket // Sachin + Babi dress (now on sale!) // Self Portrait heels // Celine sunglasses // Chloe bag // Who What Wear trench // French Connection sweater dress // Aldo ankle boots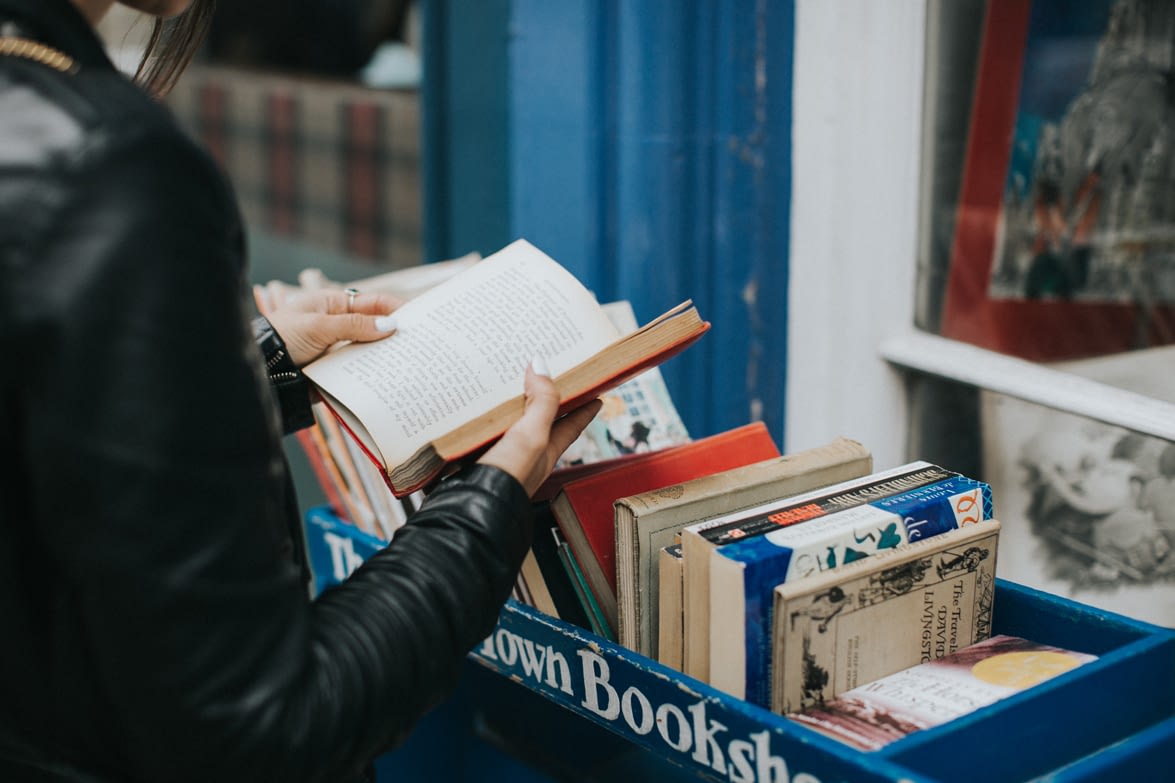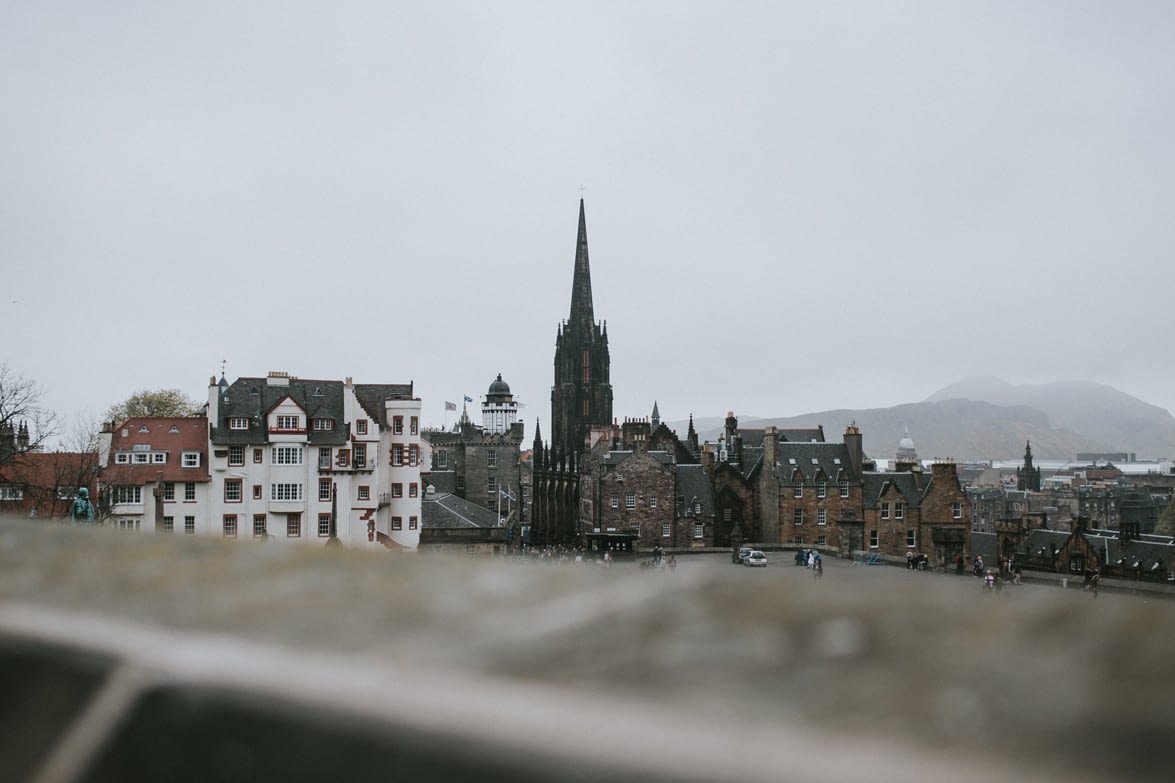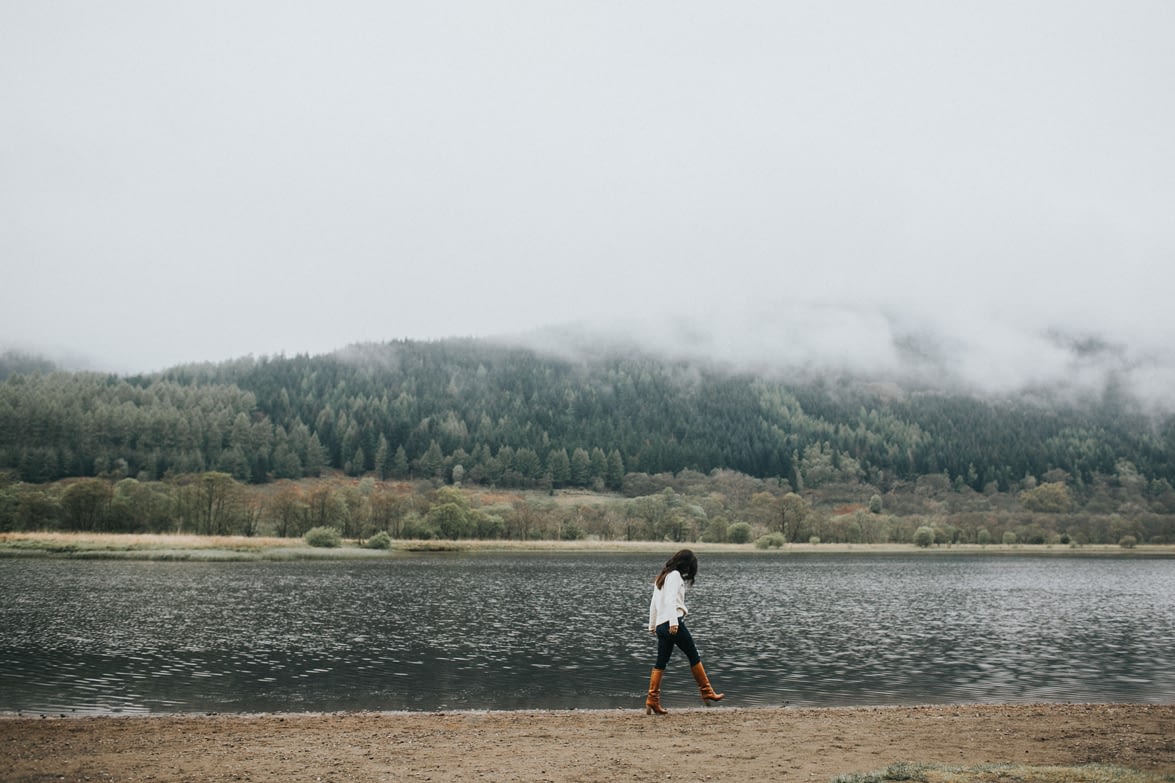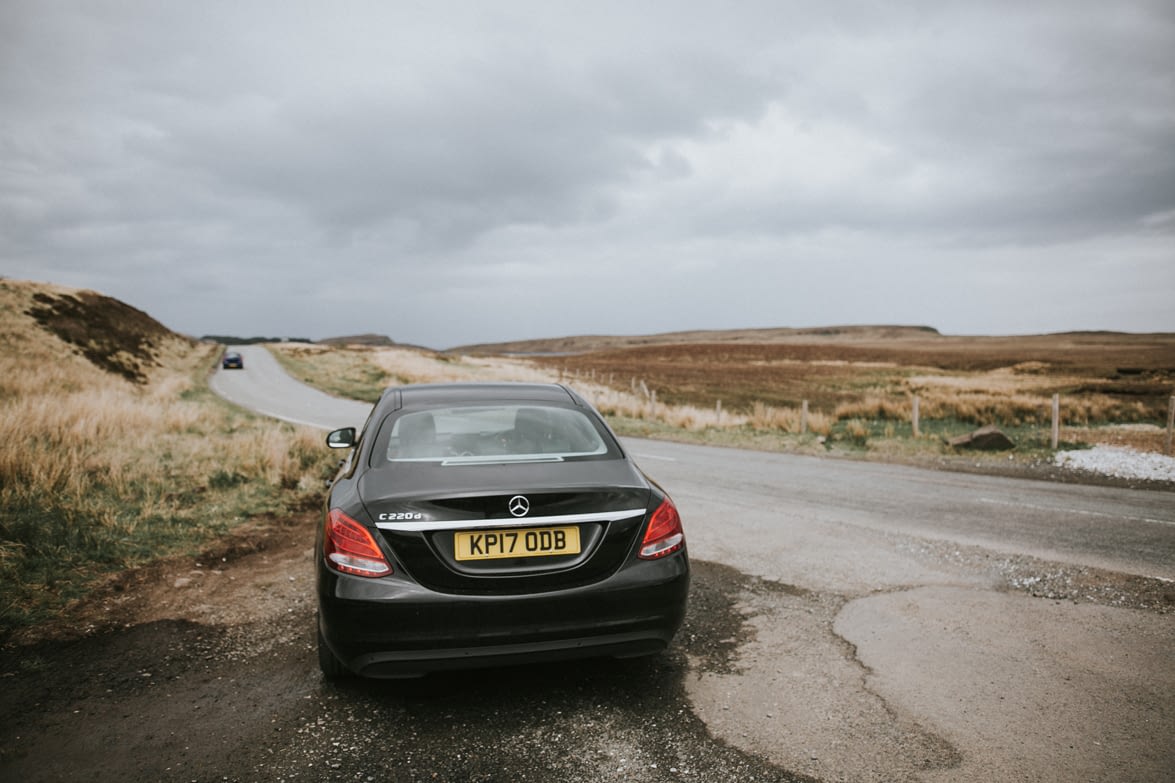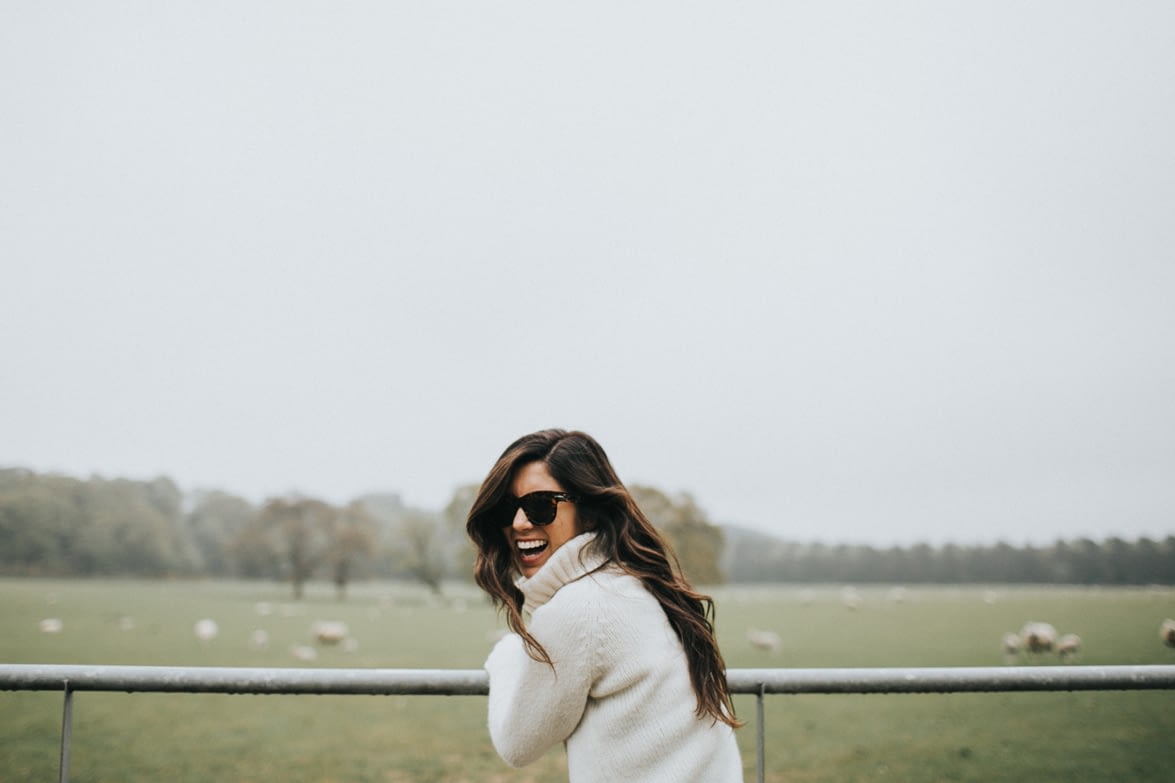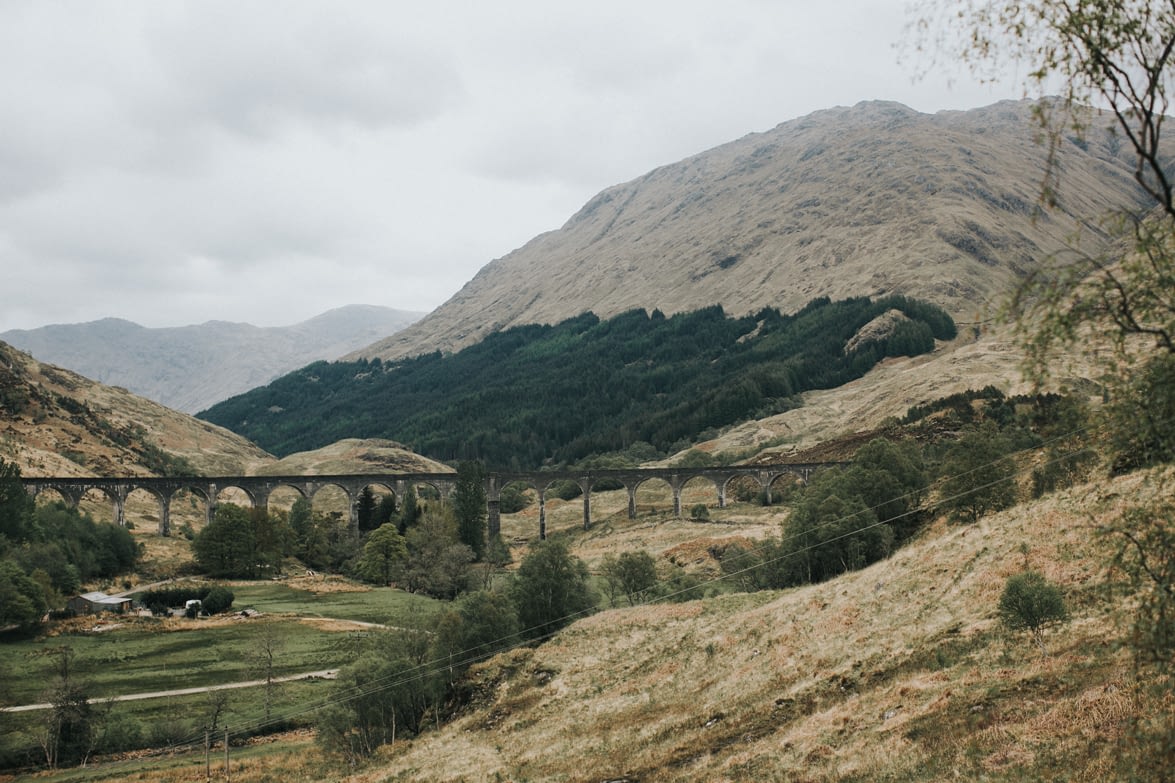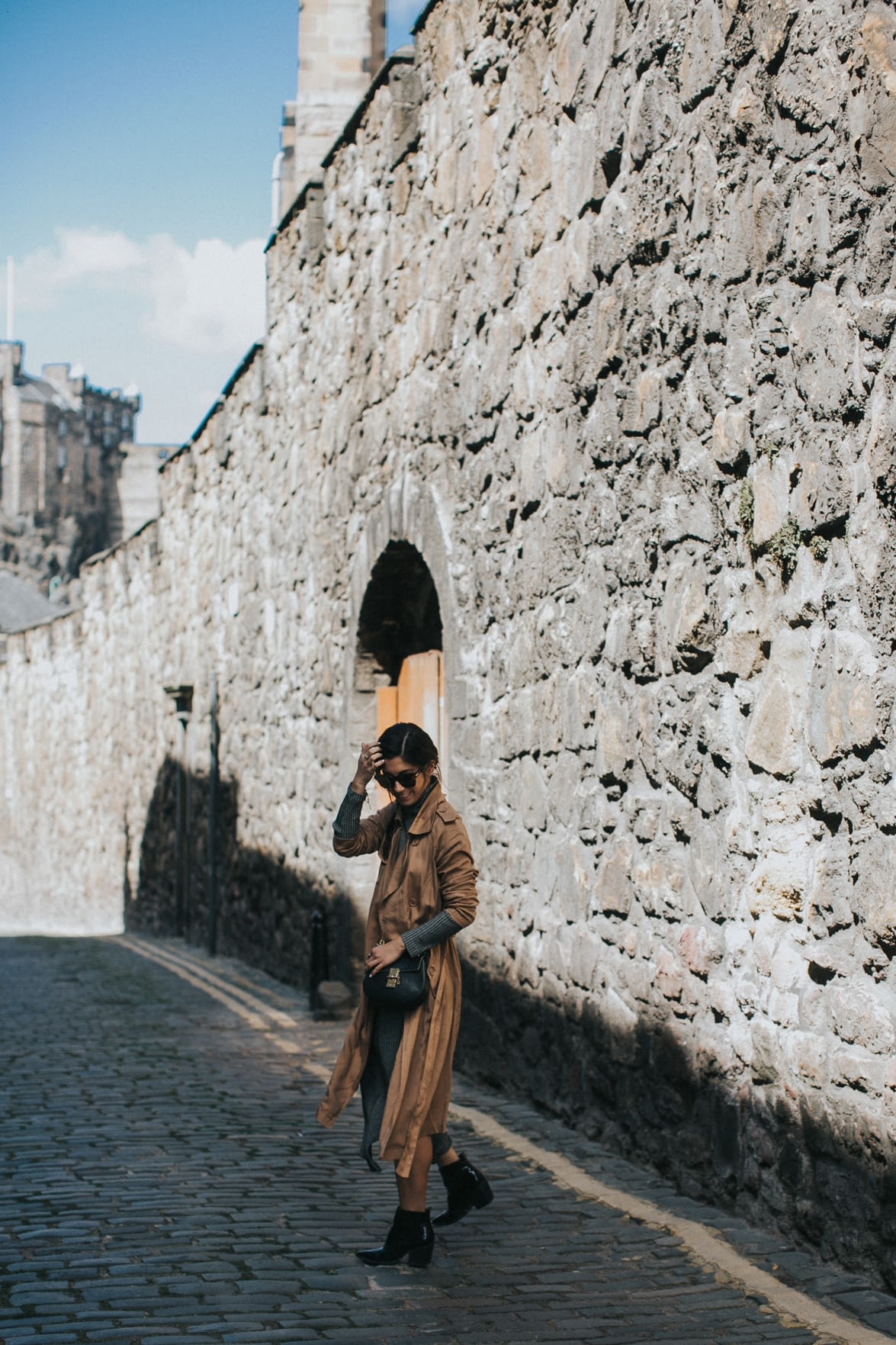 WHERE TO STAY:
The Principal Edinburgh: For our few nights in town, we got cozy at The Principal, situated right on George Street (a major thoroughfare) and a stone's throw from great restaurants and Old Town itself. Rich with history and riddled with all the Scottish decor accents you could ask for, including oak, marble, leather, tartan, plaid and numerous parlors full of brooding Scottish landscape paintings -- Alisha and I immediately fell in love. It's the perfect balance of history and luxury -- a sweet spot in my opinion! Plus, you're greeted by some kilt-sporting men at the front desk, which is always a win, win in my book!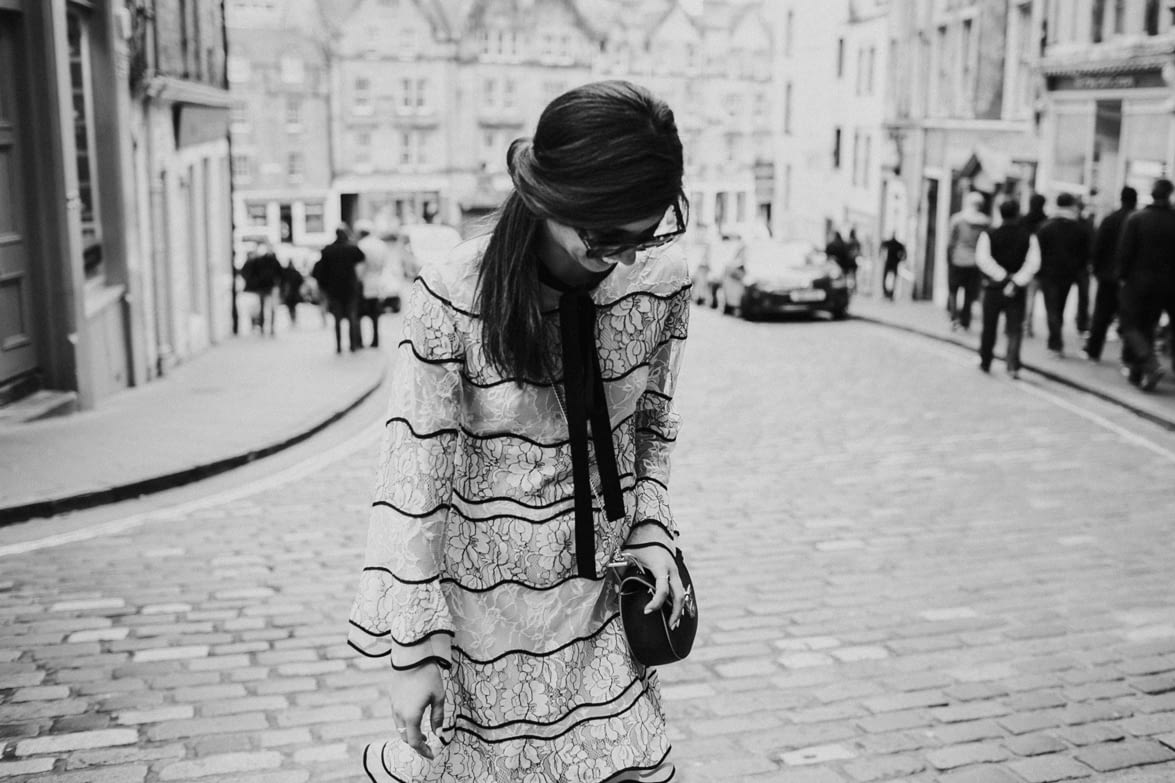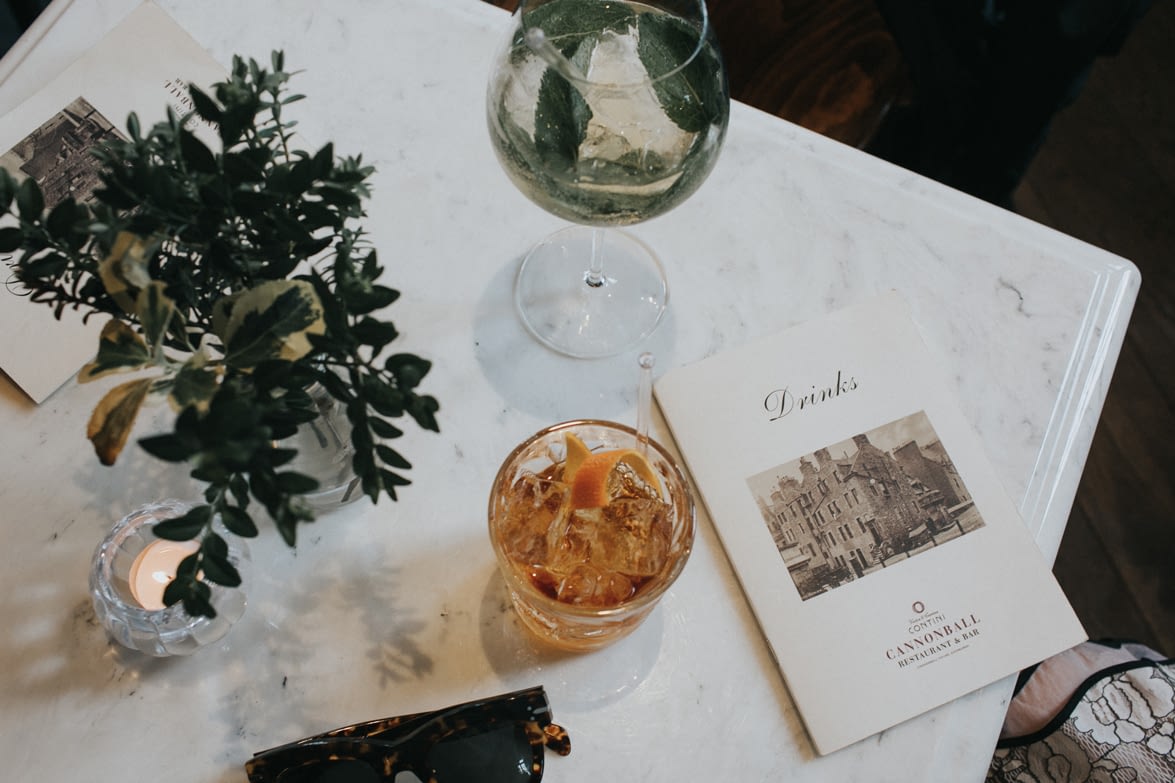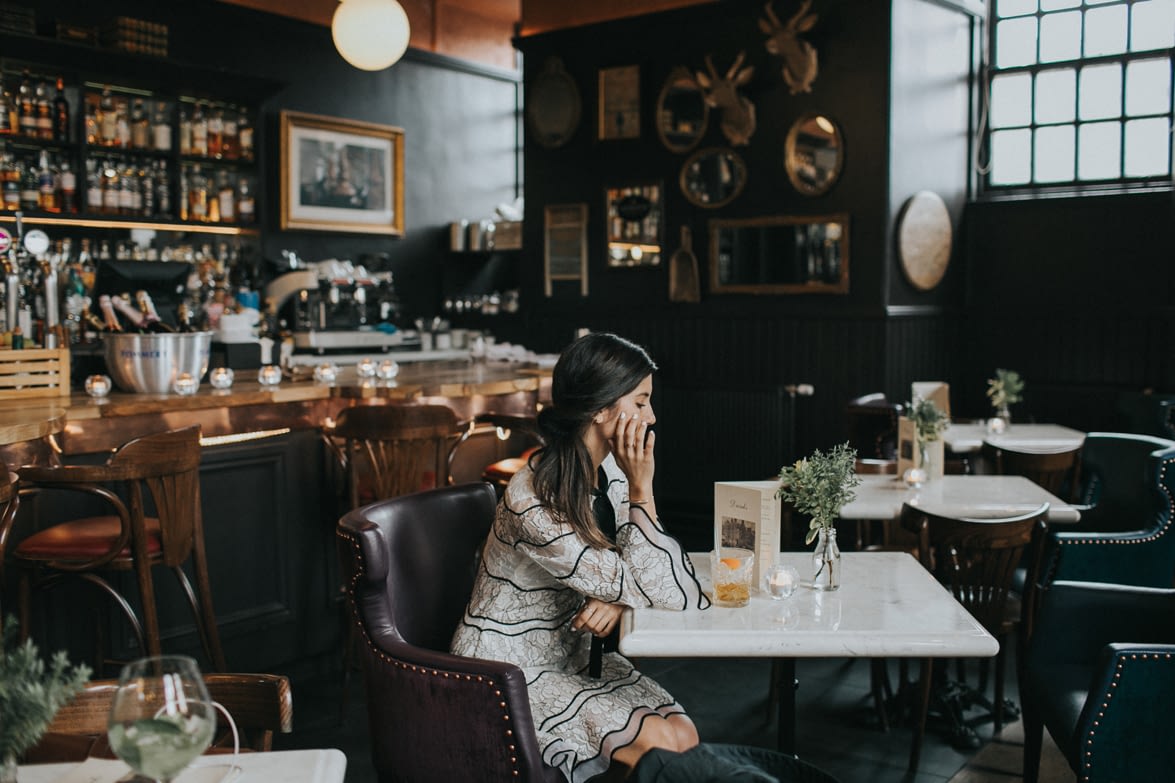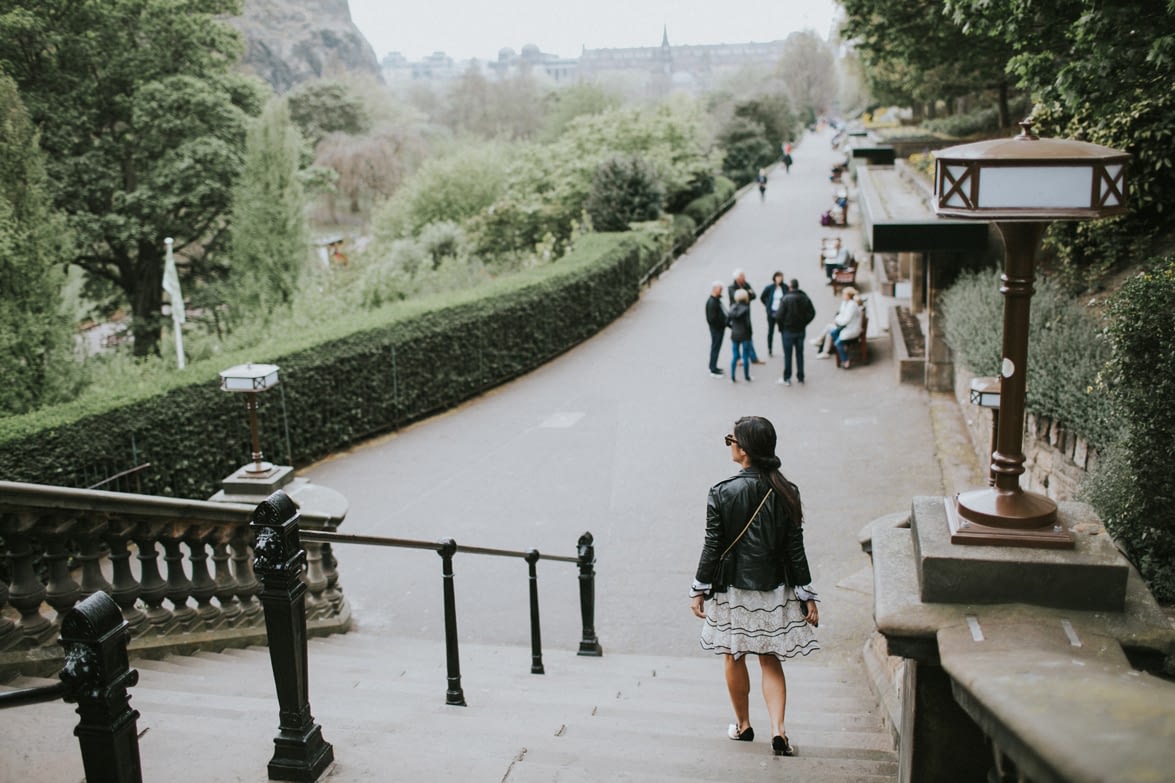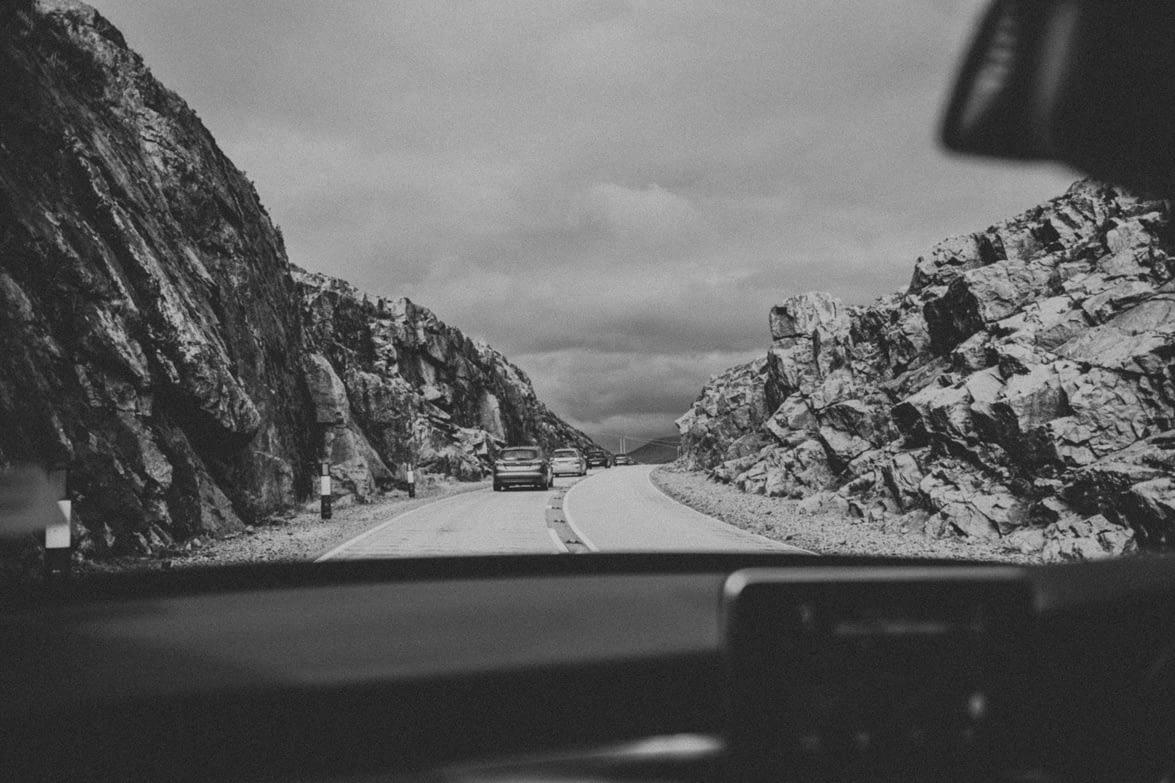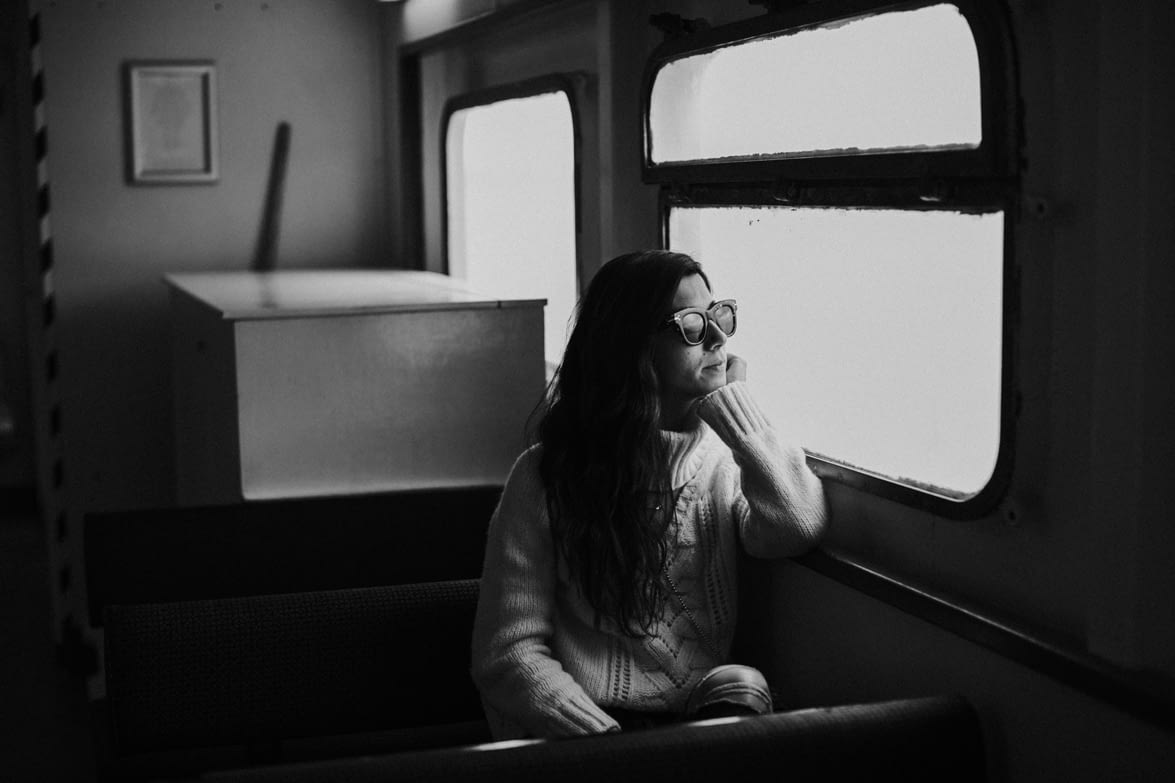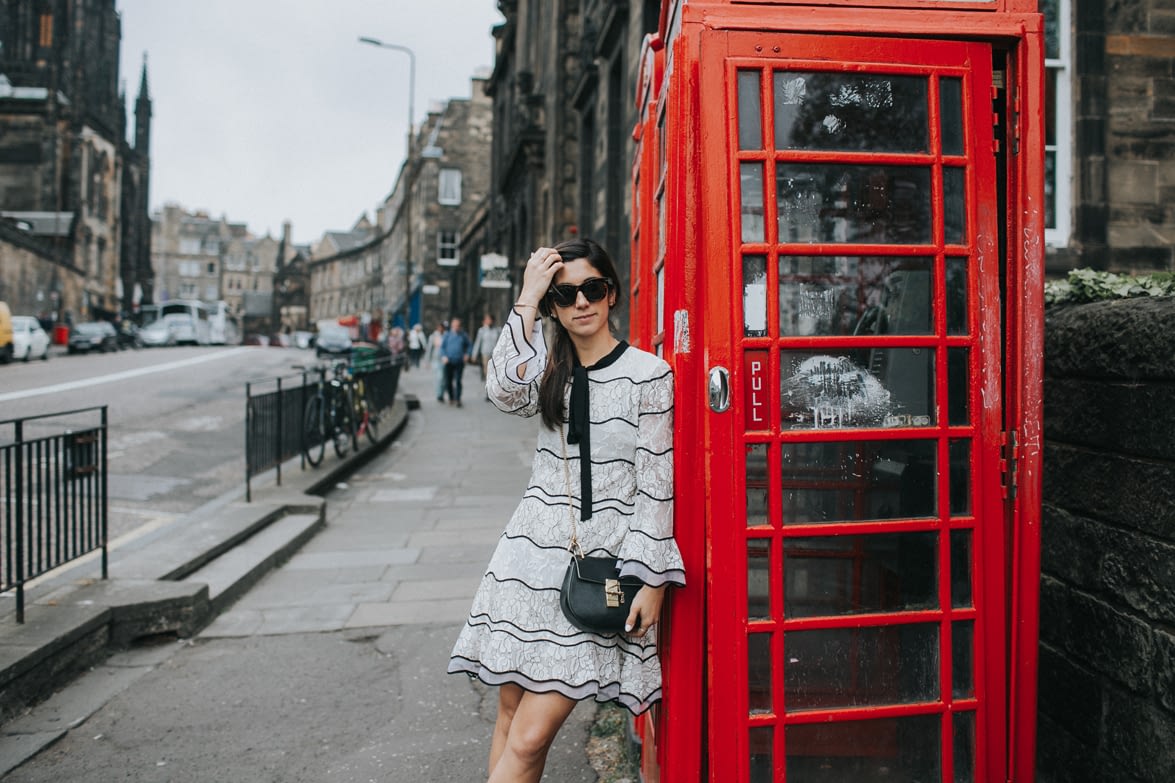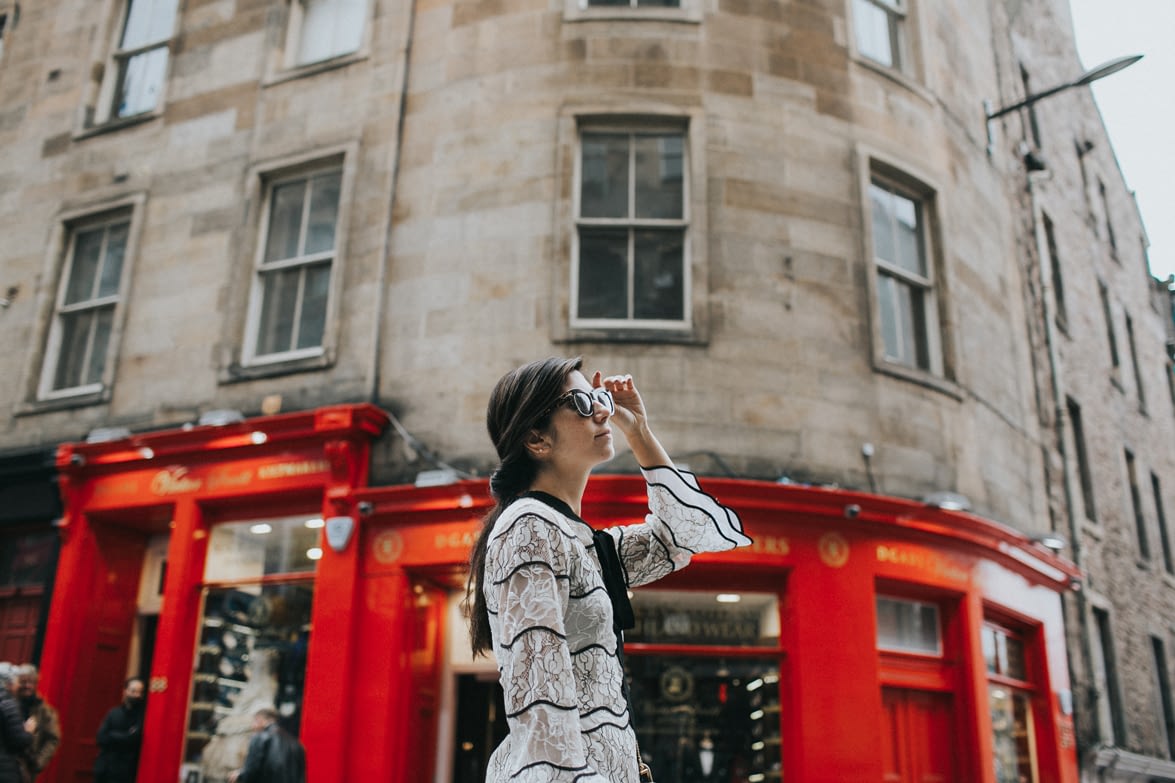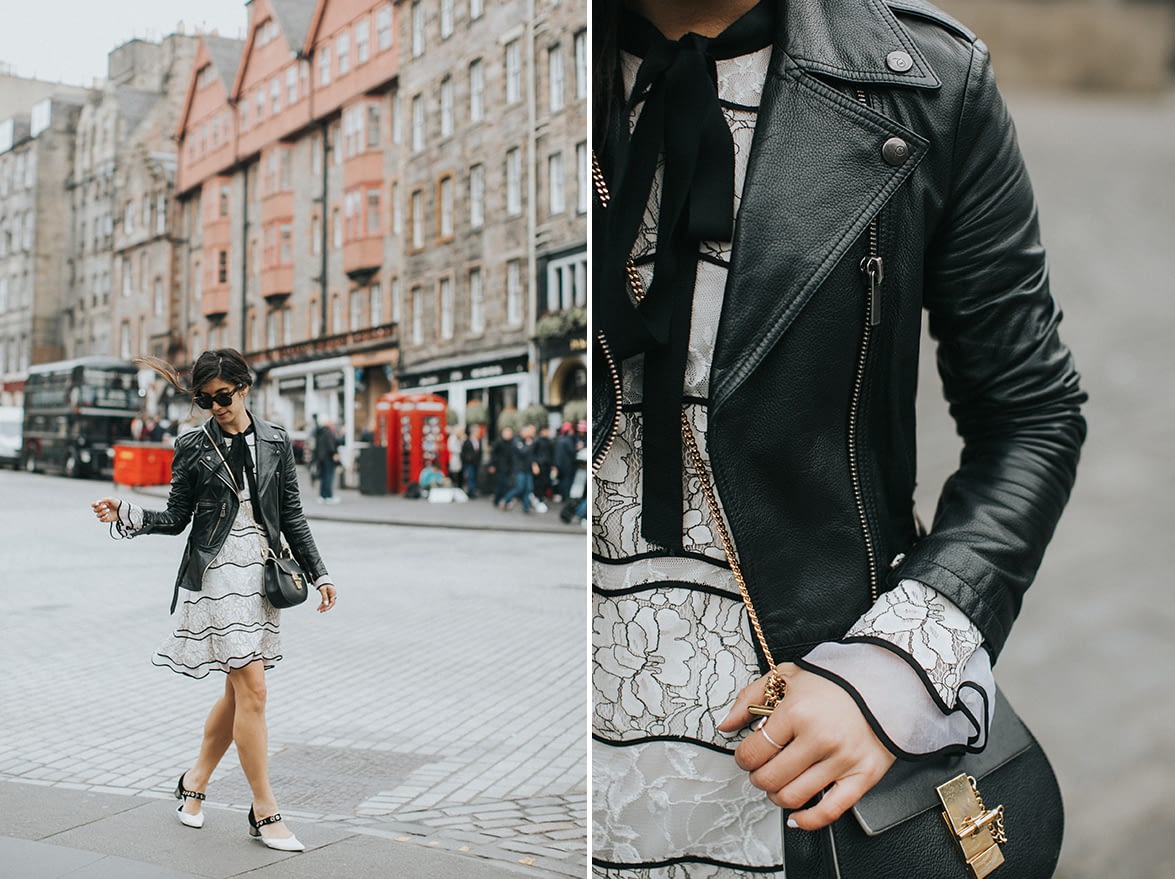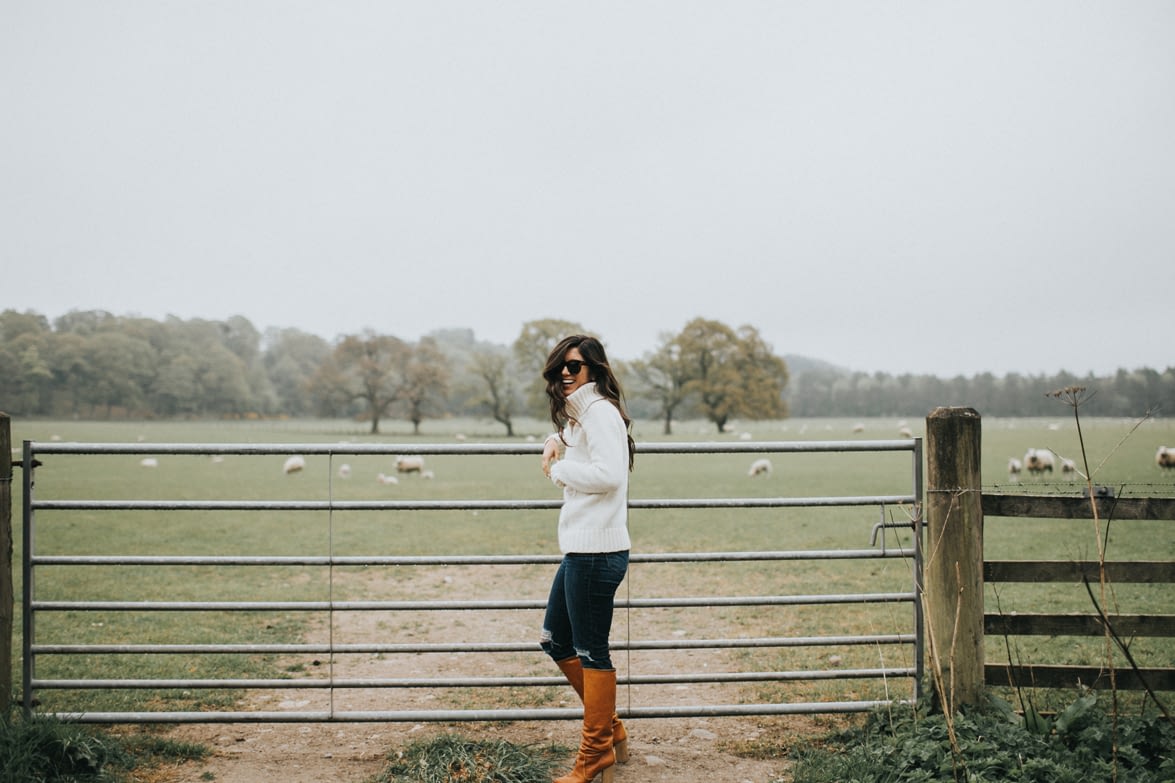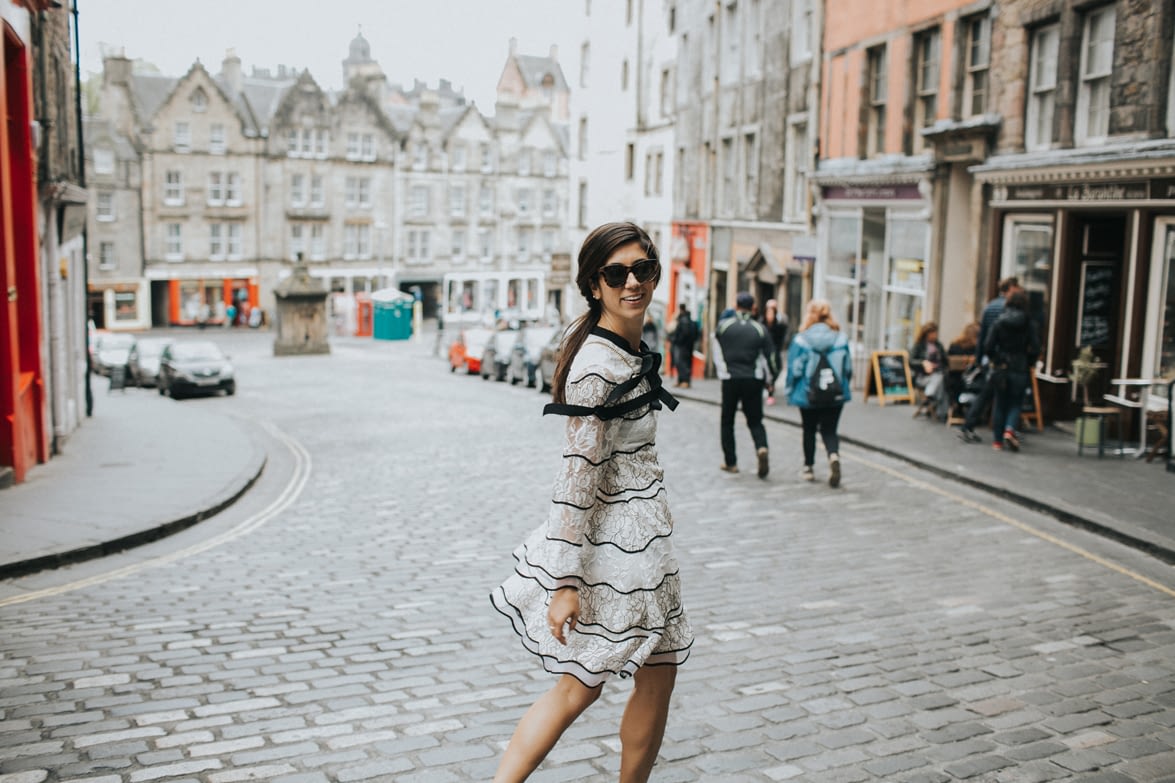 Huge thanks to the Visit Scotland tourism board for inviting us on such a lovely trip! Stay tuned for more Scotland posts this week!