5
minute read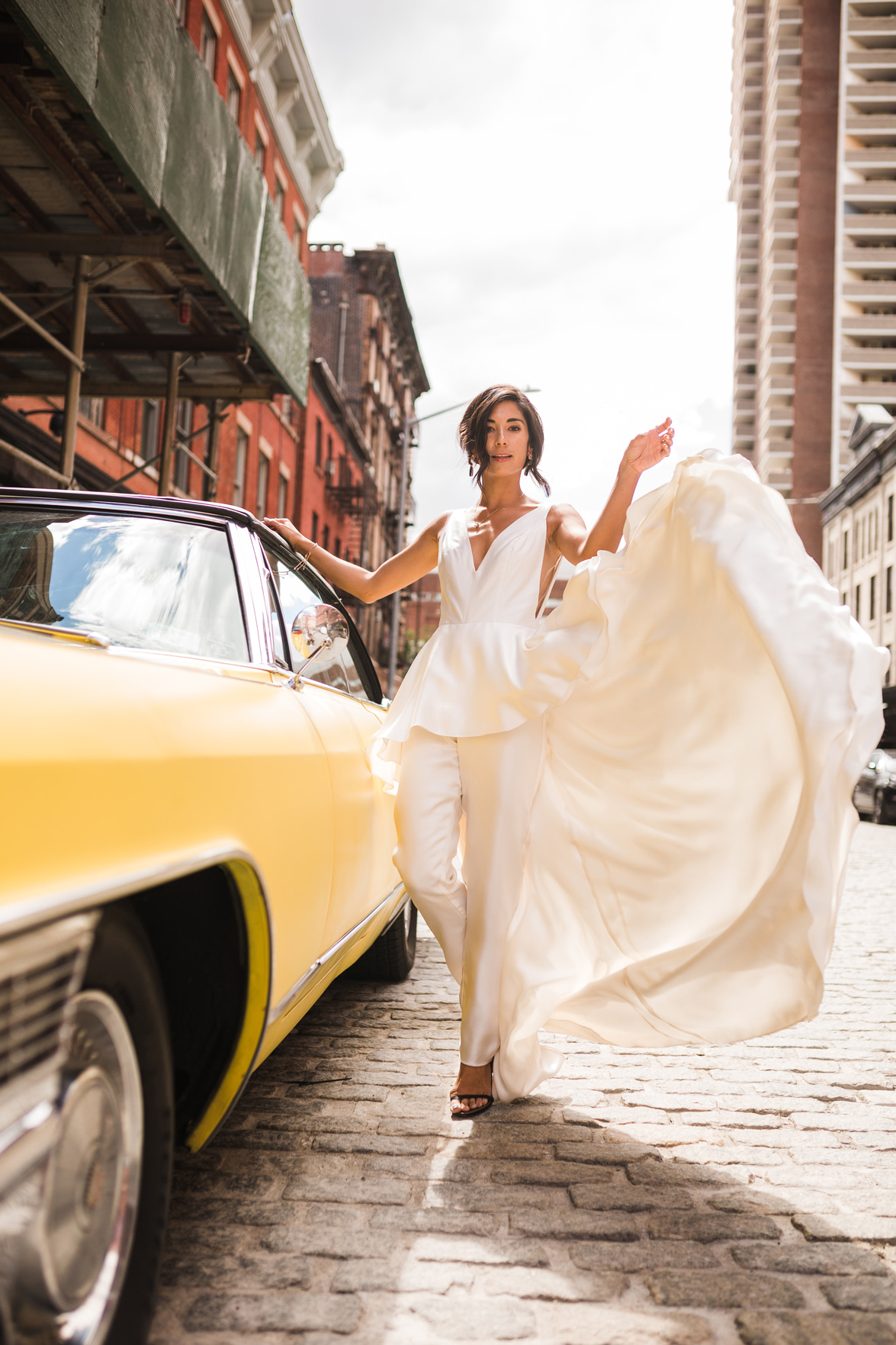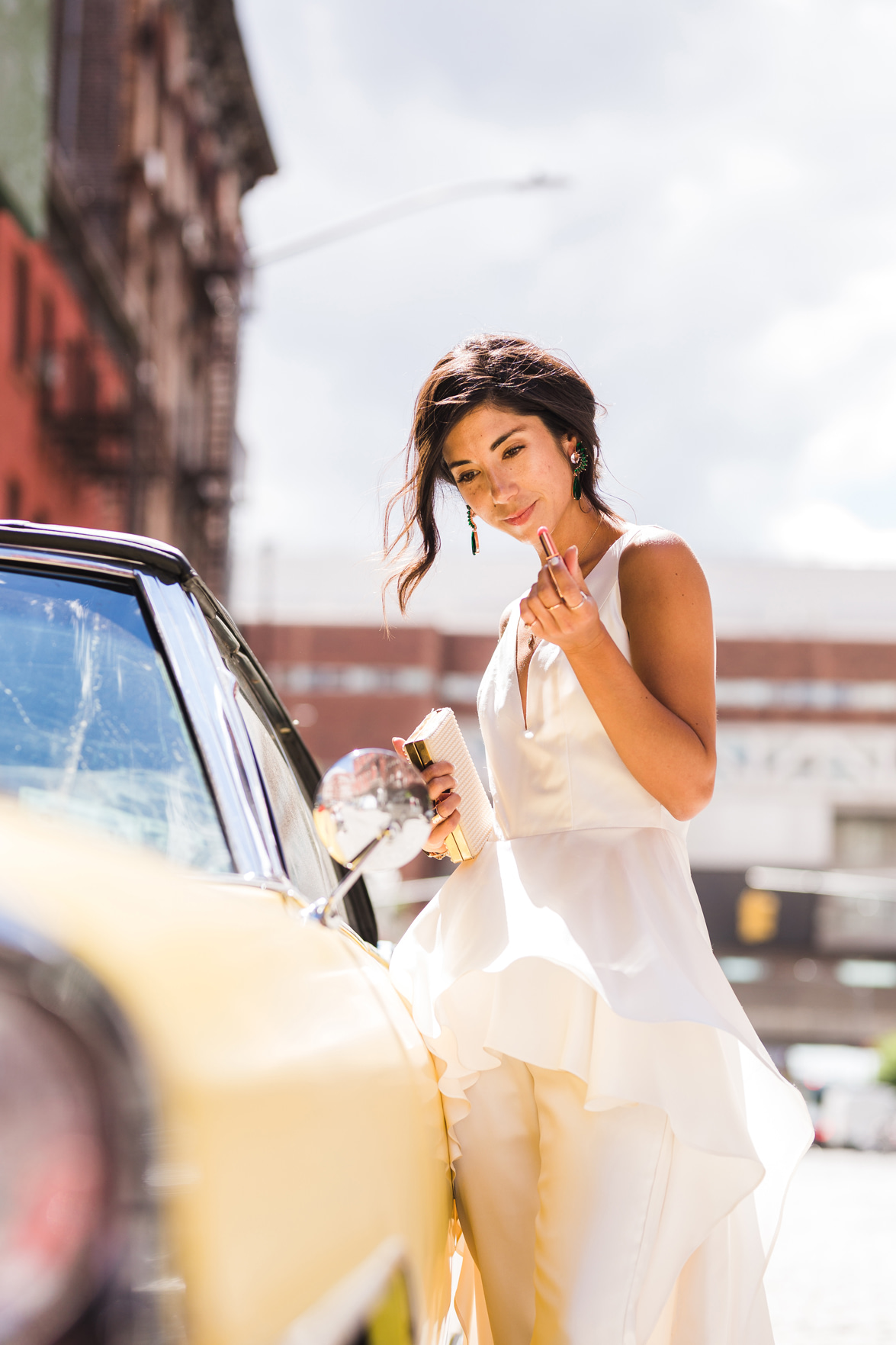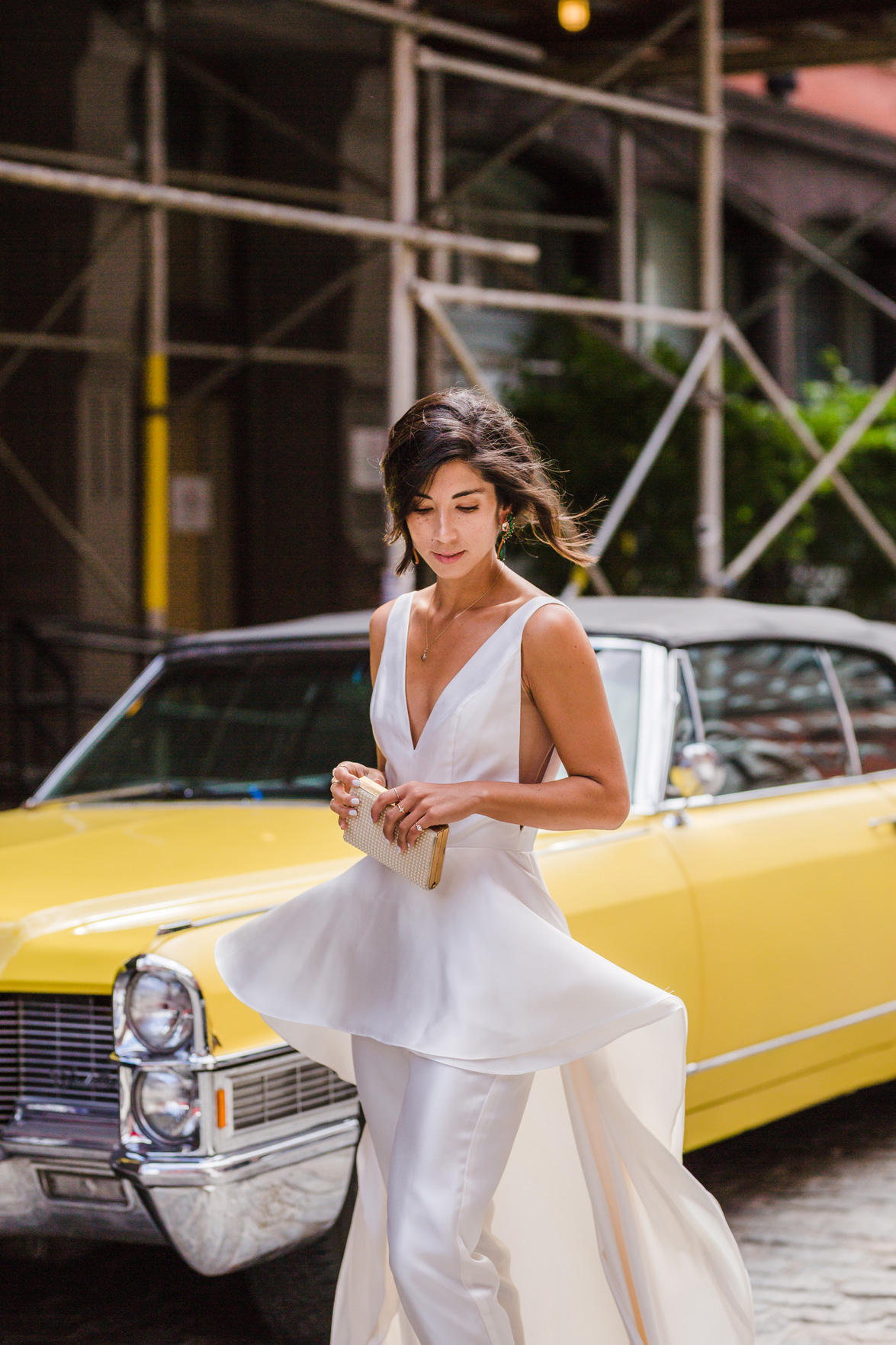 Calling all my brides to be. Calling all my almost brides to be. Calling all my girls who really couldn't care less about waltzing down an aisle anytime soon, but just love really beautiful white dresses. (I'm the latter!)
Yep, I'm calling ALL OF YOU. Because, my good friend and bridal designer, Sarah Seven (who you may remember from this Royal Wedding homage post), has done it again. This time, with a collection of white dresses, jumpsuits and separates perfect for any part of the bridal celebration you may find yourself needing a "chic as shit" (her words, not mine, but I certainly don't disagree!) ensemble to wear. Cue the Before collection. And, of course, as someone who isn't planning a wedding anytime soon (nor do I really want to ever), I happen to love this collection of hers that much more, because each piece stands well on its own regardless if you're planning on exchanging vows in it or exchanging phone numbers with a cute guy at the bar in it.
I mentioned this in my previous post, but I love working with Sarah for a long list of reasons. And while the fact she always has champagne on hand and is usually blasting gangster rap in her studio definitely make her a kindred spirit, I particularly love how well she designs for a woman's body. I've worn a number of her ready to wear pieces in the past (remember this Funny Face post from last summer?) and cannot get enough of the cuts, silhouettes and lengths that she comes up with. As someone who loves midi dresses and a good open back detail, Sarah has my number.
What was a standout for me this time around though as I was picking pieces to style for this shoot, was how drawn to her jumpsuits I was. I usually shy away from jumpsuits as my torso is long and the proportions usually end up being a little off on me, but the second I saw the Hello High Low jumpsuit (the first jumpsuit in this photos series), I couldn't resist the drama of it! A silk jumpsuit with a deep V front, mesh panels on the side and a TRAIN MOMENT? Where do I sign?
Naturally, this is where the retro 1960s Cadillac comes in and well, the rest is history.
If you're planning any special occasions this summer (wedding or not!), I highly recommend you check out Sarah Seven's Before collection. And tell her Krystal sent you.
Not convinced you can wear these outside the wedding circuit? I rounded up my favorites below, with examples of how to style and where to wear them. Keep scrolling!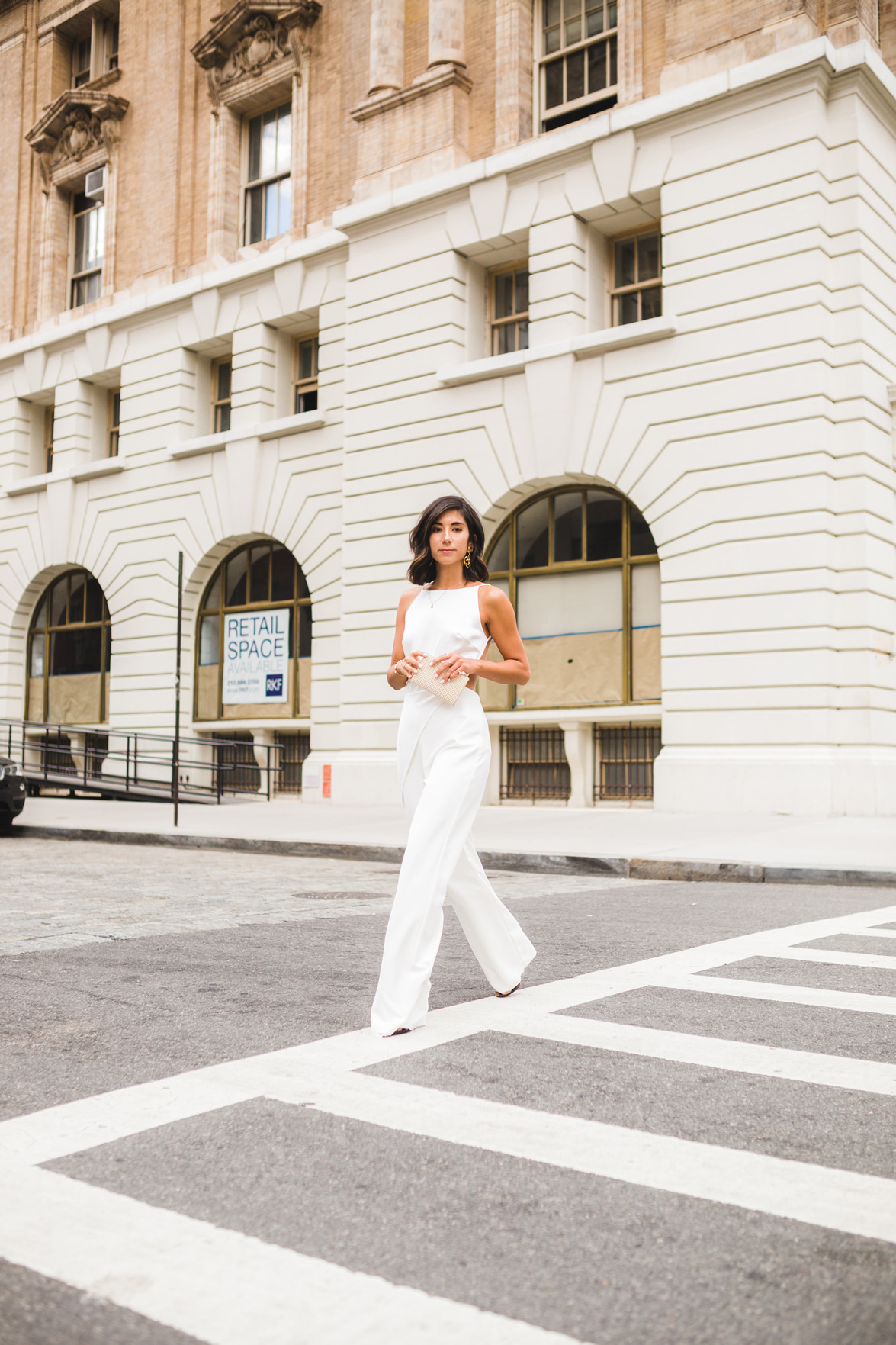 OUTFIT DETAILS: Hello High Low jumpsuit // Simple Ready dress // Cross Over jumpsuit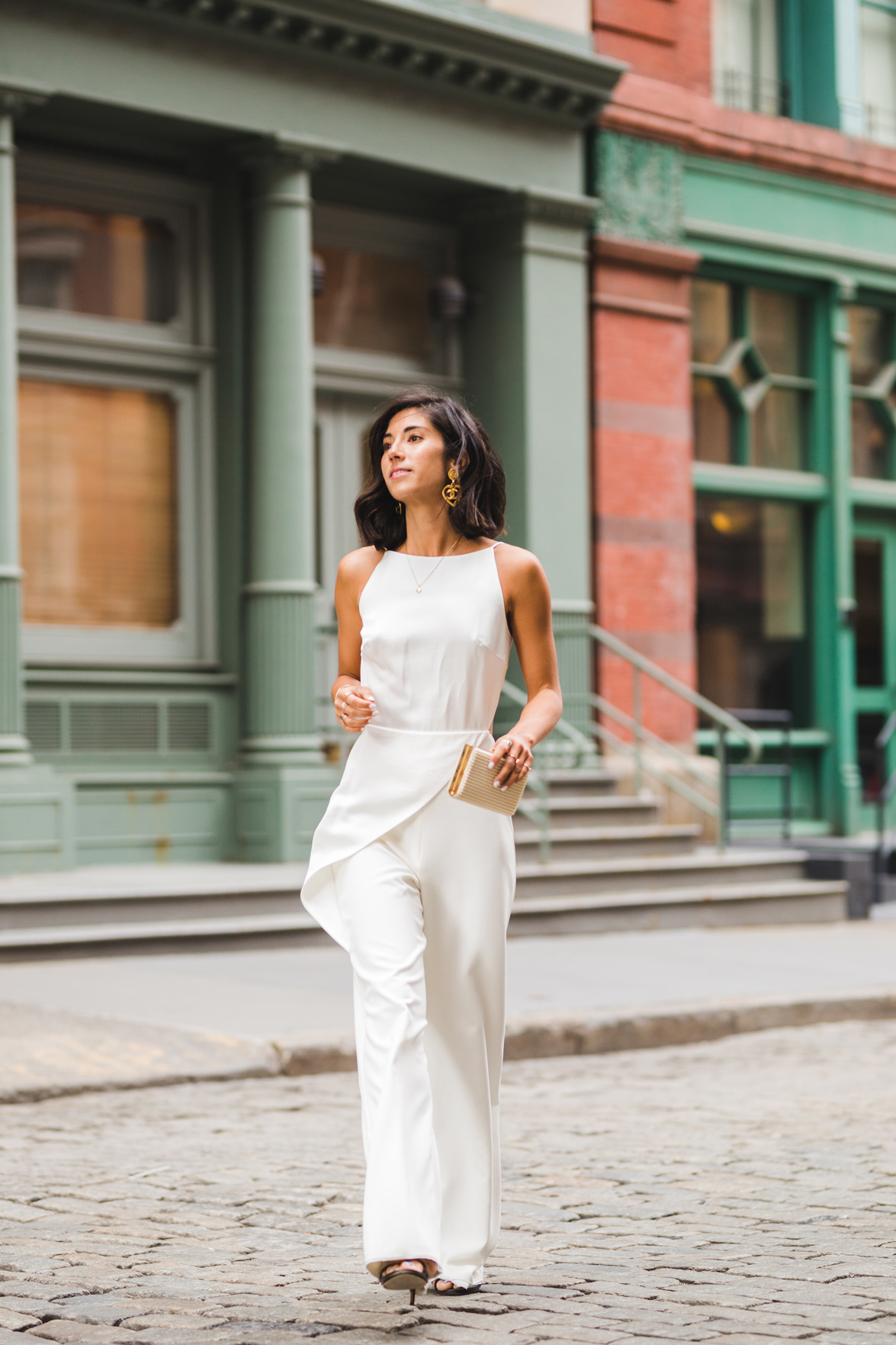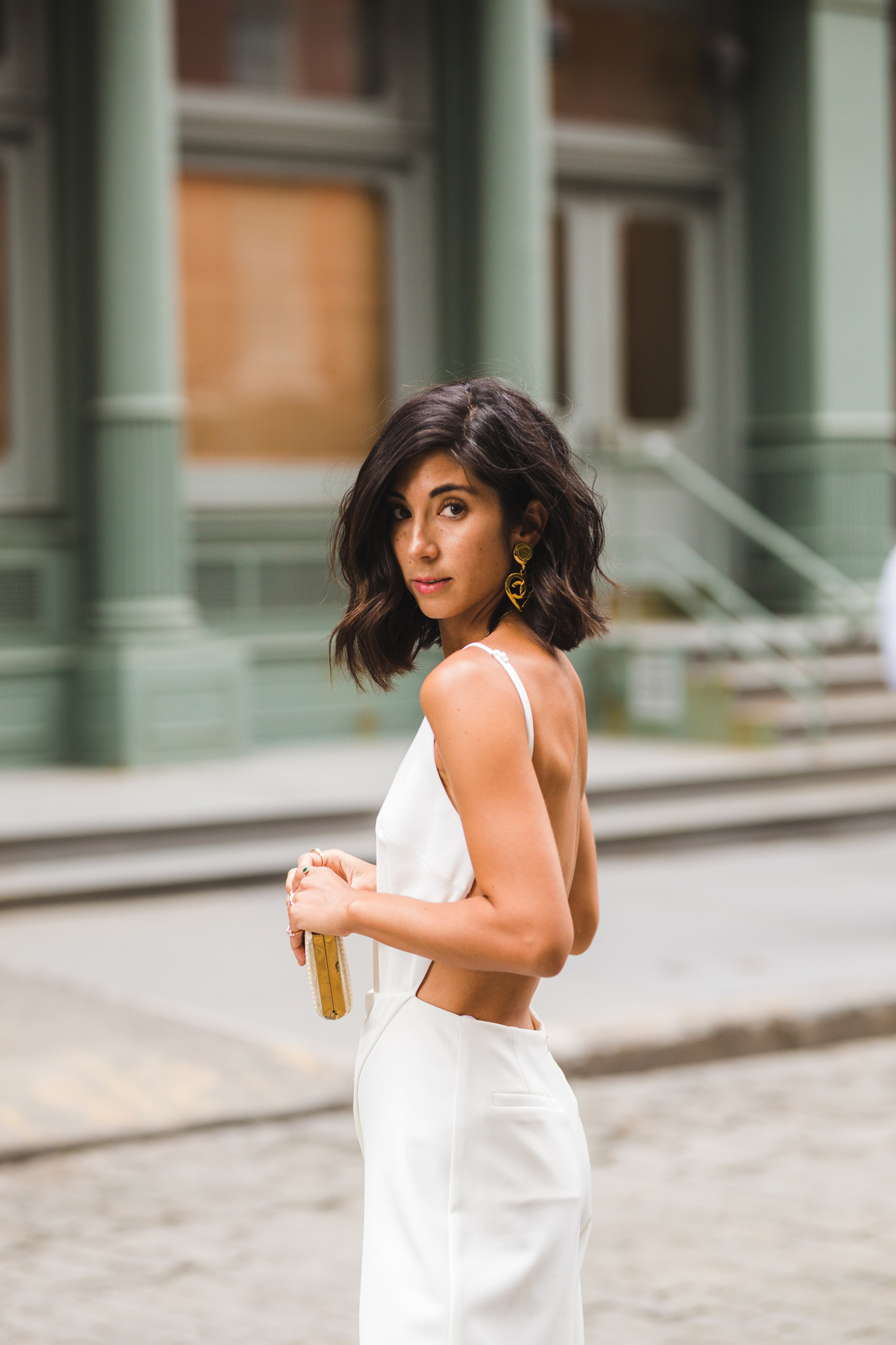 [prodl brand="Sarah Seven Before" product="Hello High Low Jumpsuit" description="This little number is hardly for the faint of heart. But that doesn't mean it can't be versatile. While I can see this particular jumpsuit making the PERFECT rehearsal dinner ensemble, I also think it would be a stunning black tie option (and so refreshing in a sea of black gowns!). I threw on some emerald earrings to add a pop of color and to keep the whole look from feeling too fussy. A perfectly undone ponytail, with a few whisps hanging out felt like I was making Meghan proud. Speaking of, can't you see the Duchess of Sussex wearing this? I can." link="https://www.shopsarahseven.com/before/hello-high-low-jumpsuit"]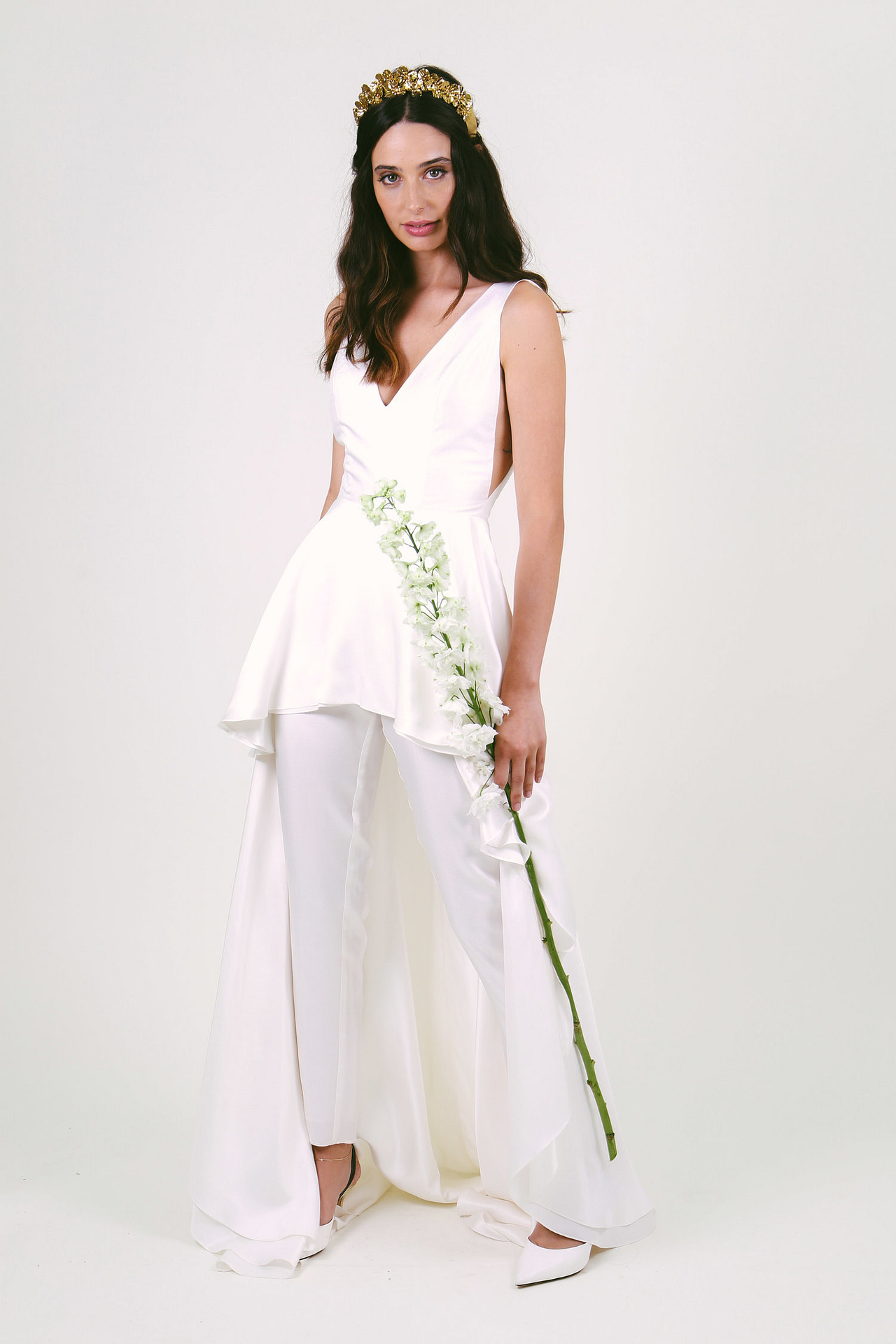 [/prodl]
[prodr brand="Sarah Seven Before" product="Cross Over Jumpsuit" description="The item description on Sarah Seven's collection page has this one liner when it comes to this jumpsuit: business in the front, sorry grandma in the back. This particular suit, despite its low back appeal, I think could also work really well for a chic daytime, office option. Simply layer a blouse of your choosing underneath, bonus points for contrasting and fun colors. A nice wide belt might breakup all the white quite nicely, too." link="https://www.shopsarahseven.com/before/cross-over-jumpsuit"]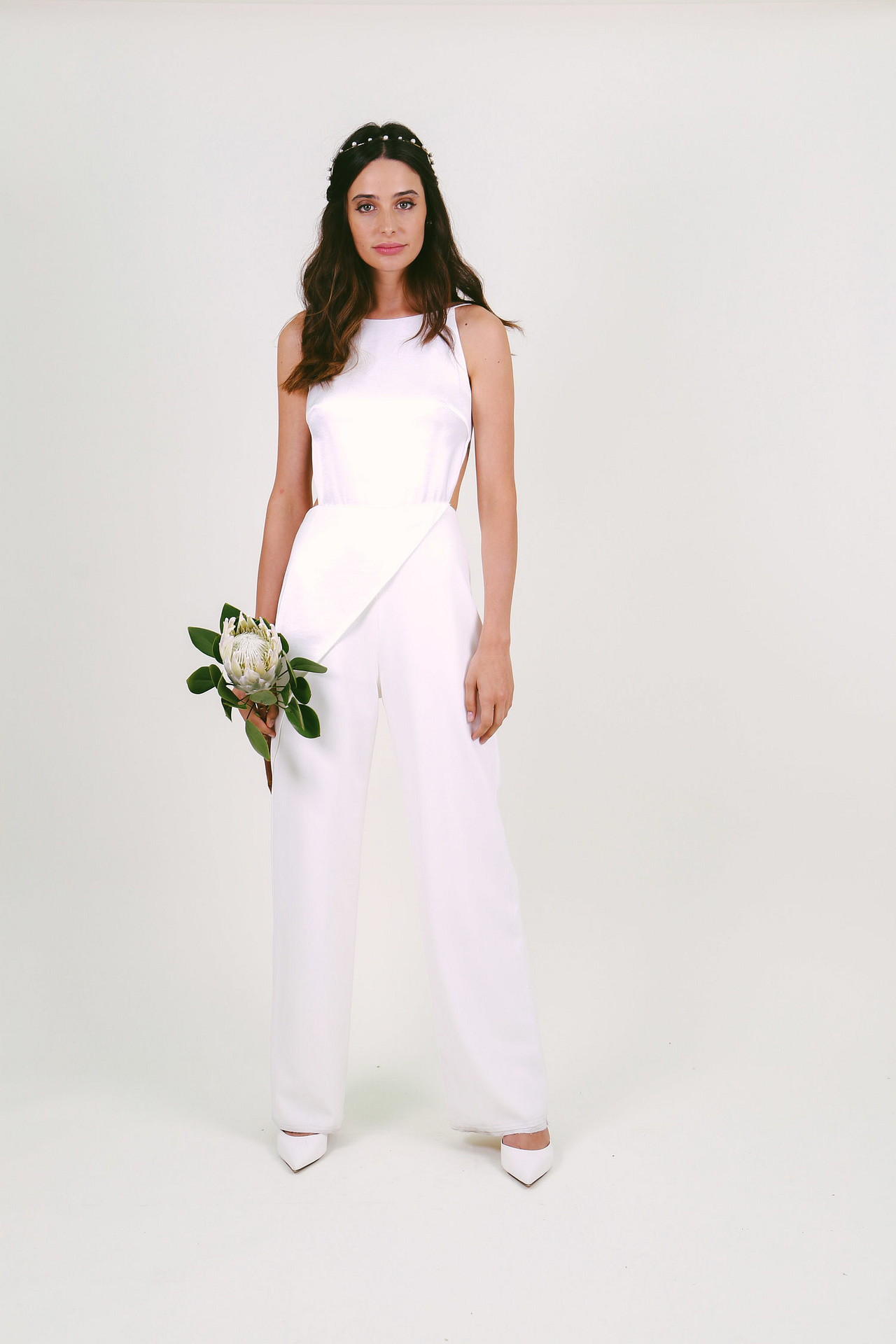 [/prodr]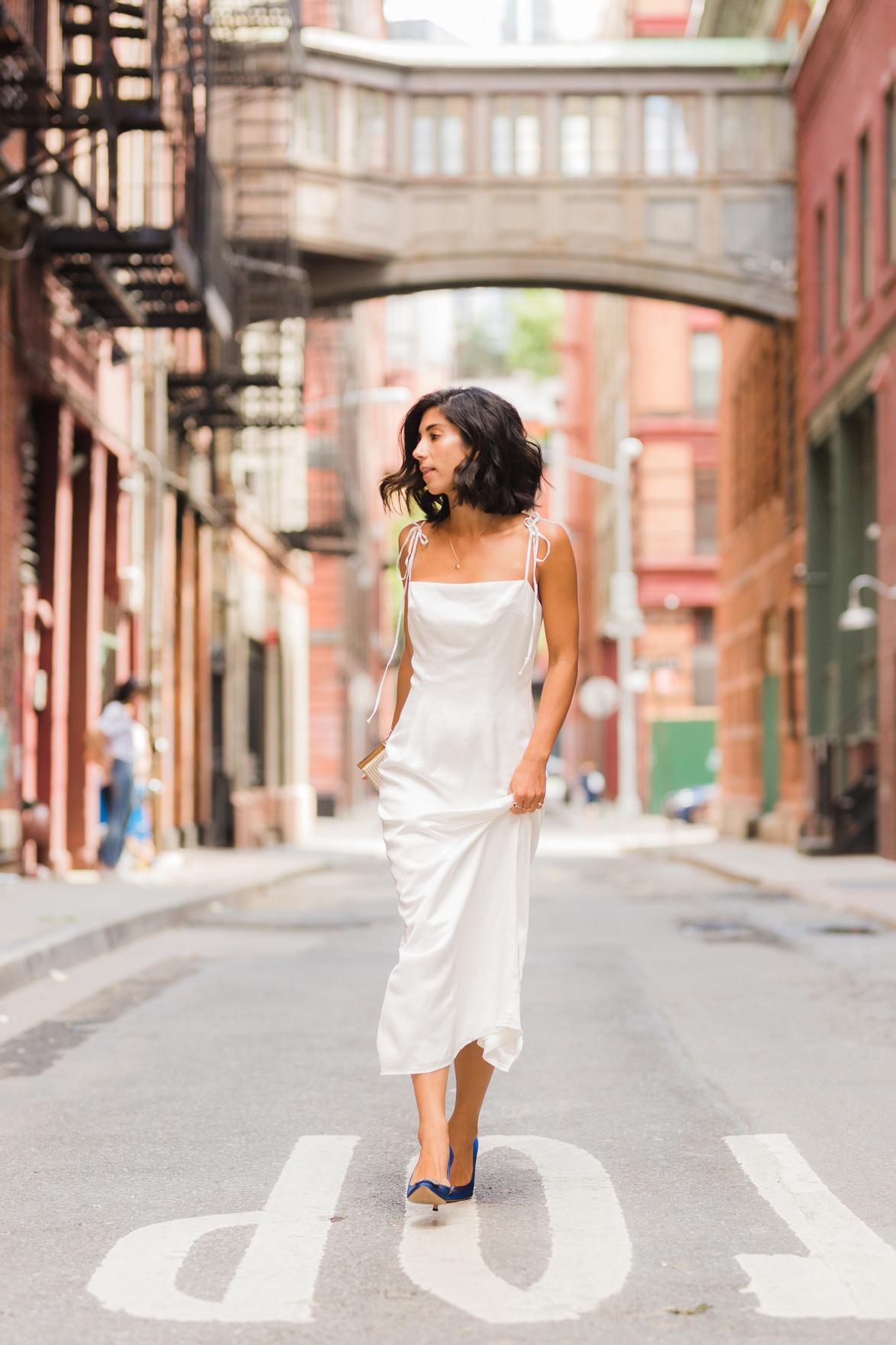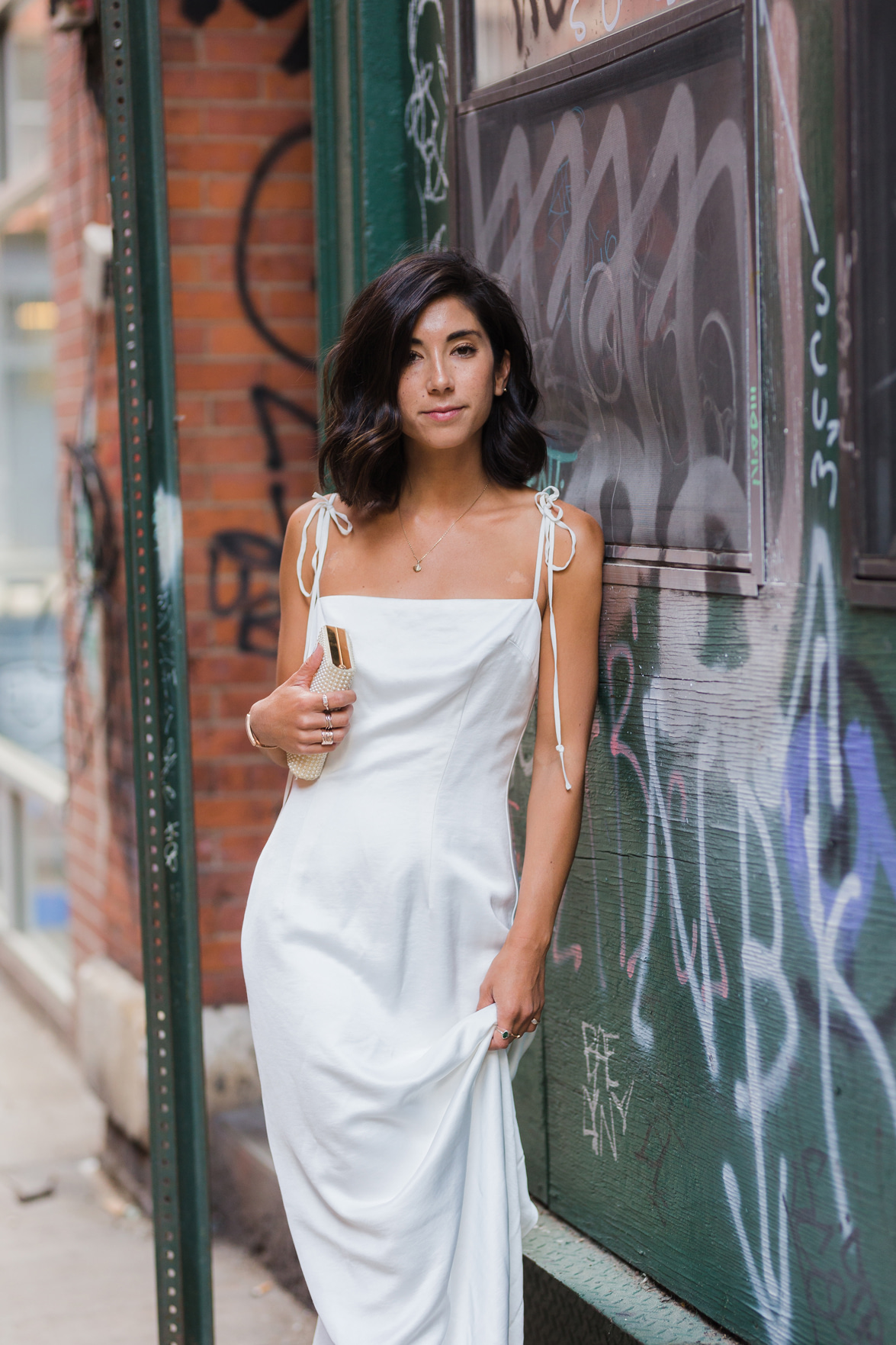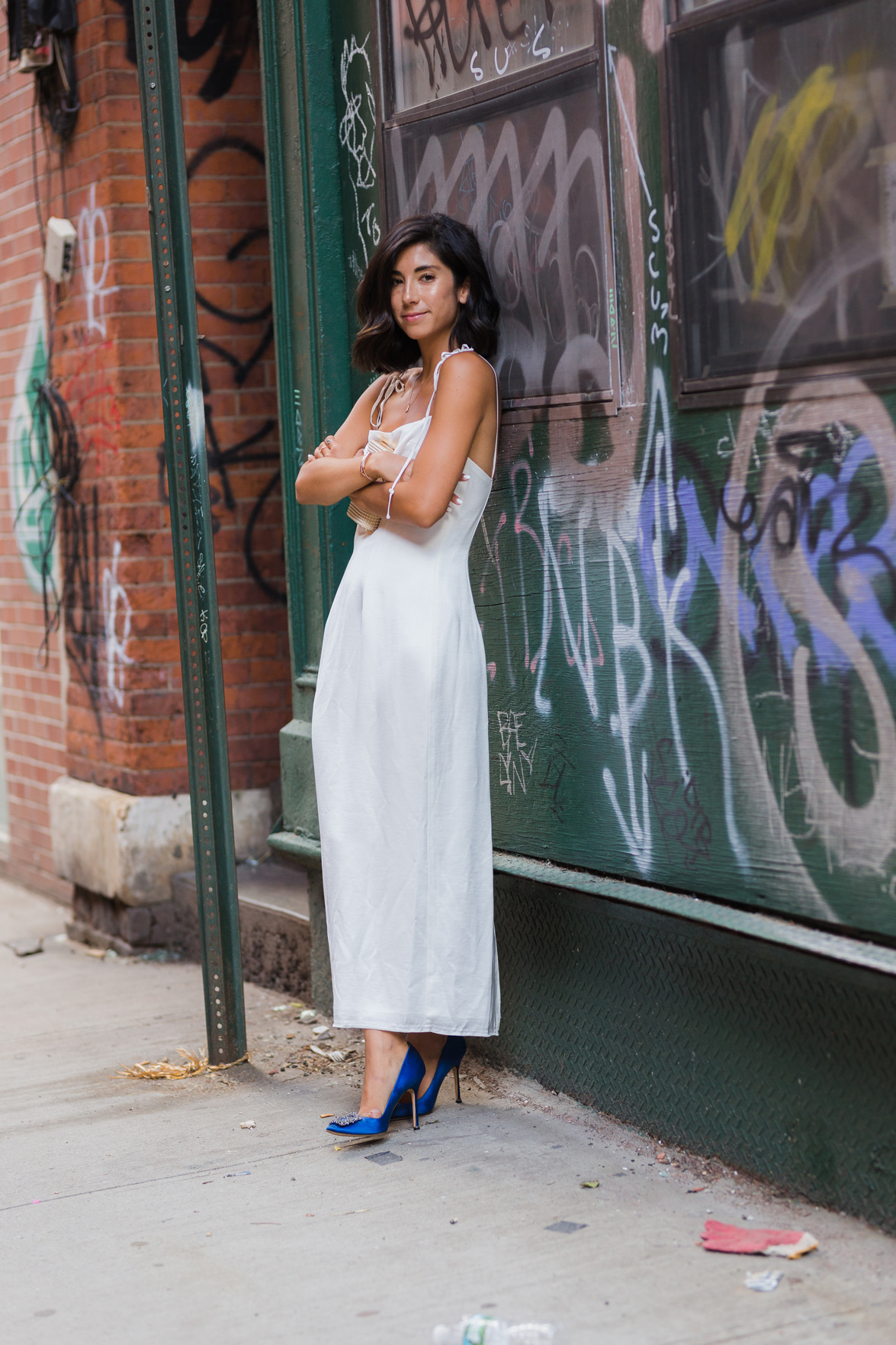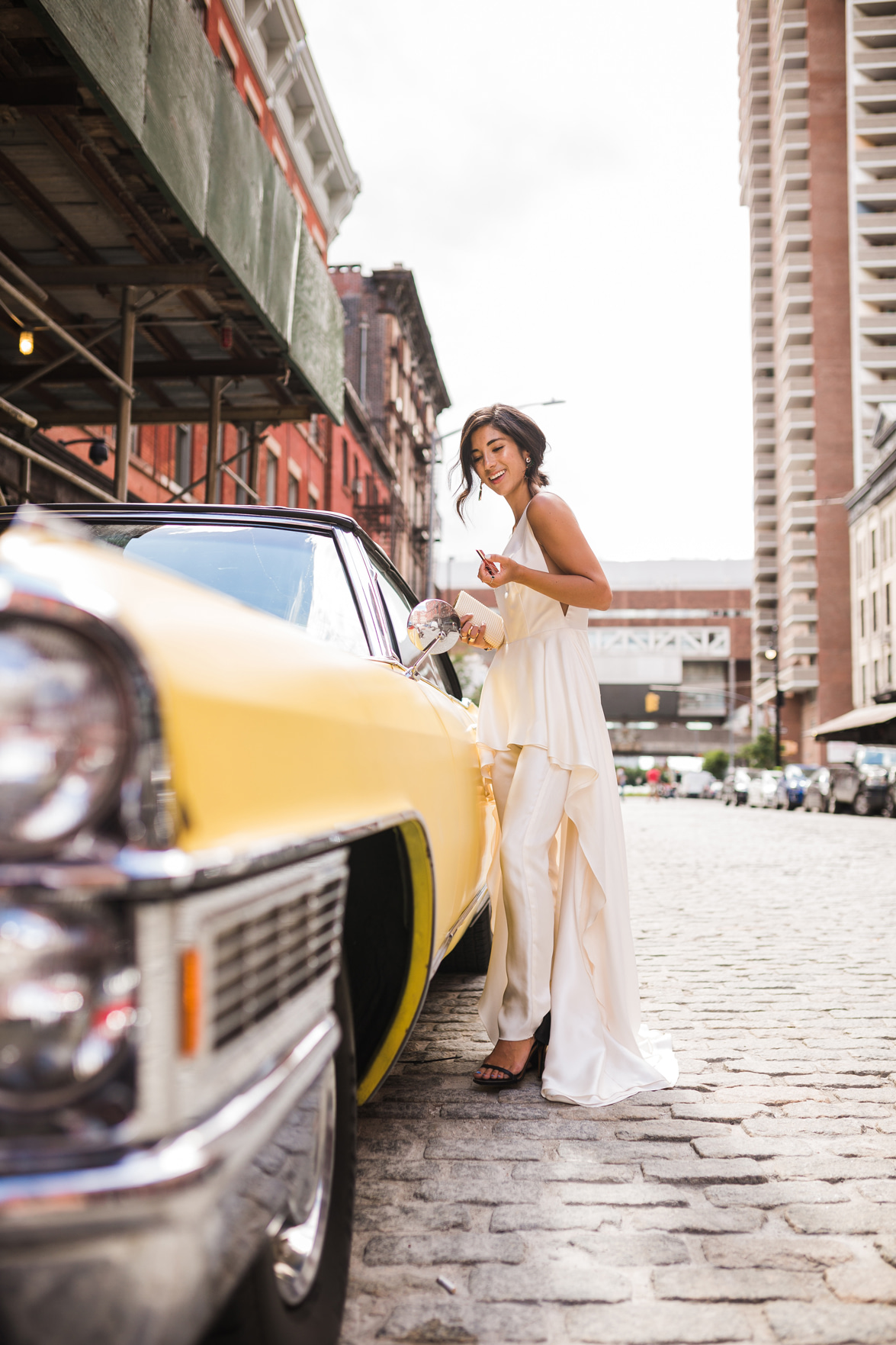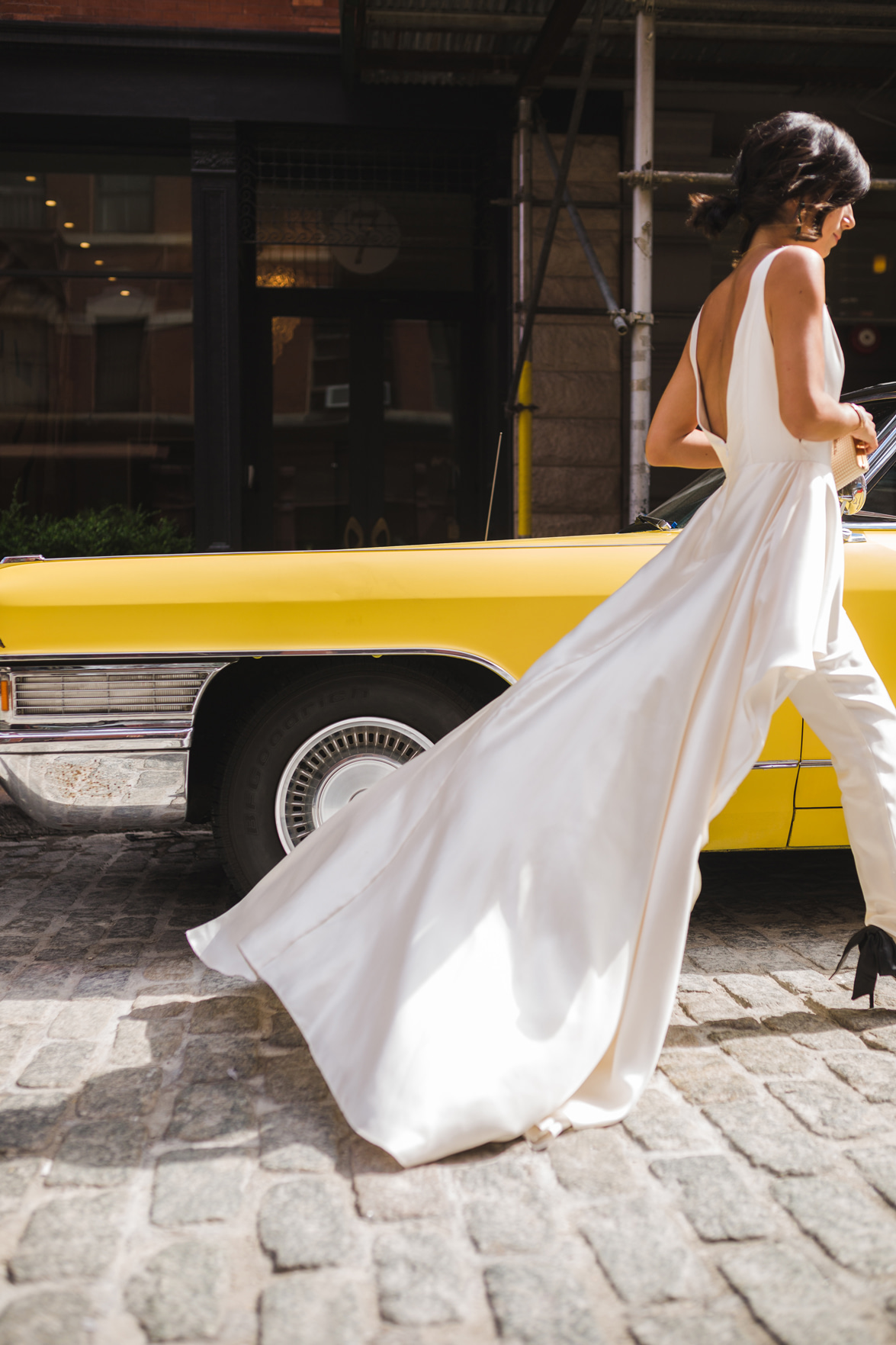 [prodl brand="Sarah Seven Before" product="Simple Ready Dress" description="Clean, elegant, slip dress that I like to think the 90s' version of Gwyneth would approve of -- what's not to love? Plus, the tie strap details are so darling. This dress makes for the perfect bridal shower option but could work just as well for date nights -- pair with a strappy nude heel and a fun, beaded bag and you're ready to head out the door!" link="https://www.shopsarahseven.com/before/simple-ready-dress"]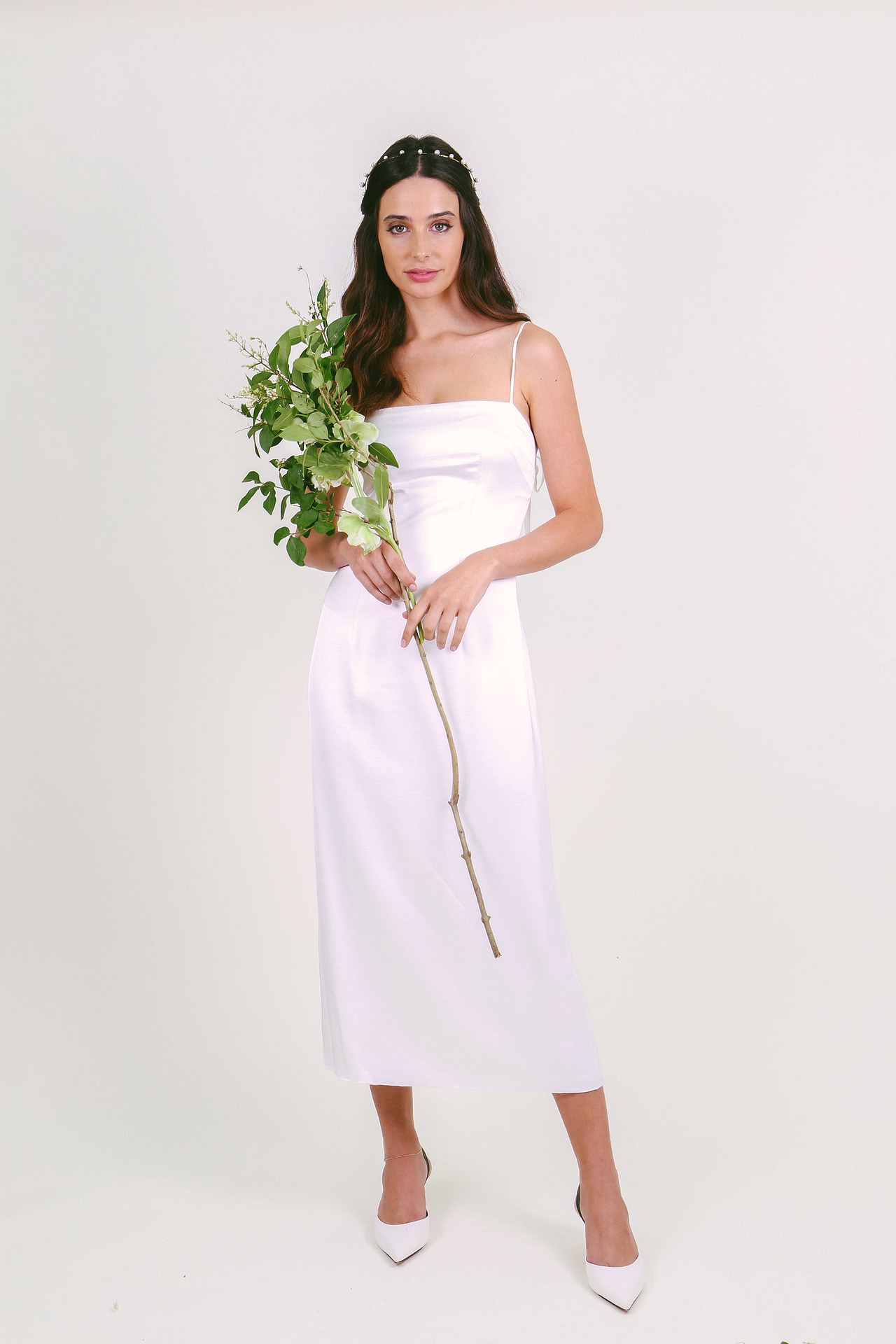 [/prodl]
[prodr brand="Sarah Seven Before" product="Ready Dress in Sequin" description="Double trouble! If you thought this dress was amazing in the clean white silk, then feast your eyes on the sequin counterpart. You guys know I need to scoop this guy up ASAP. I love how vintage it feels and could easily pair with low chunky heels and a leather jacket for a more downtown cool look." link="https://www.shopsarahseven.com/before/ready-dress-in-sequin"]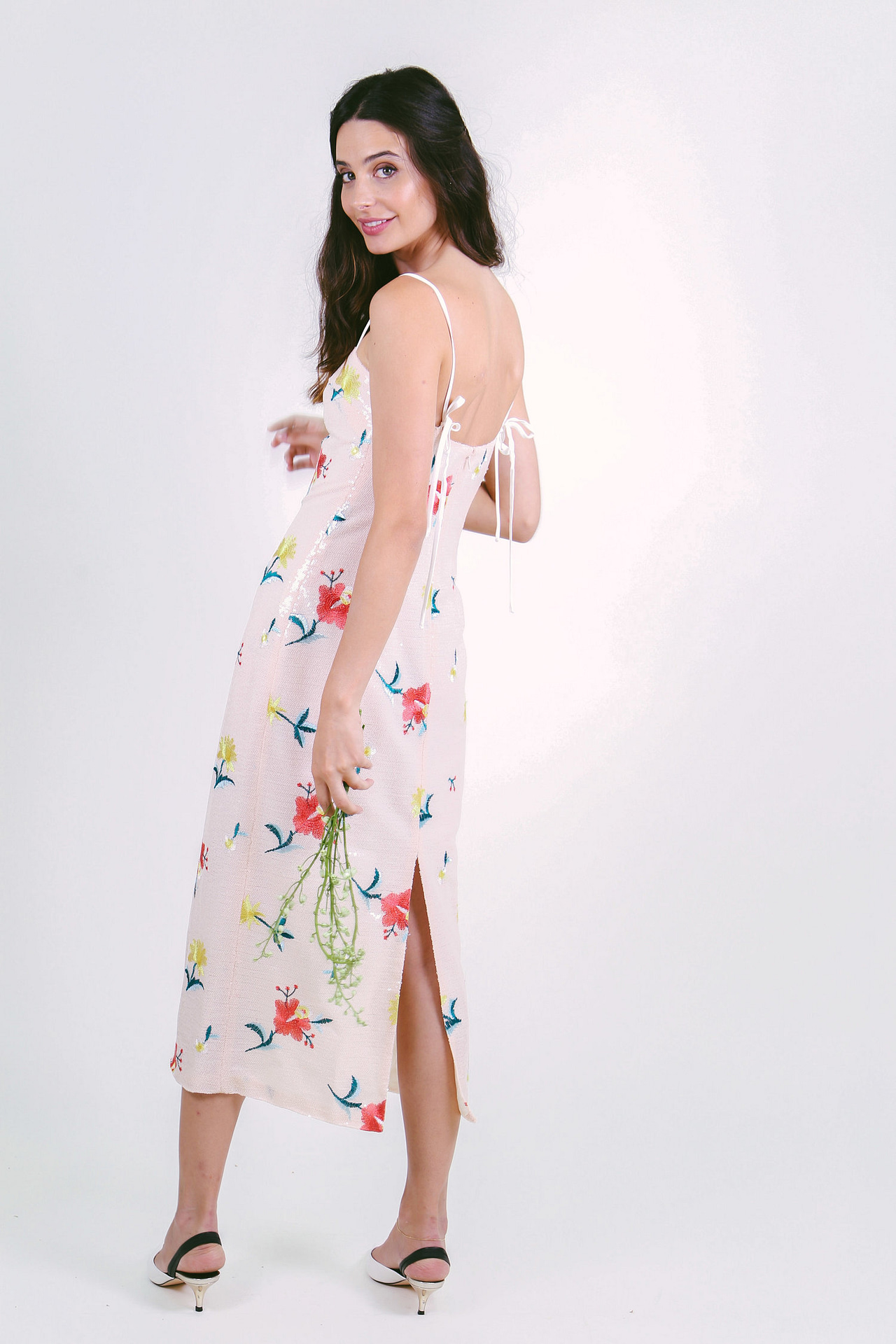 [/prodr]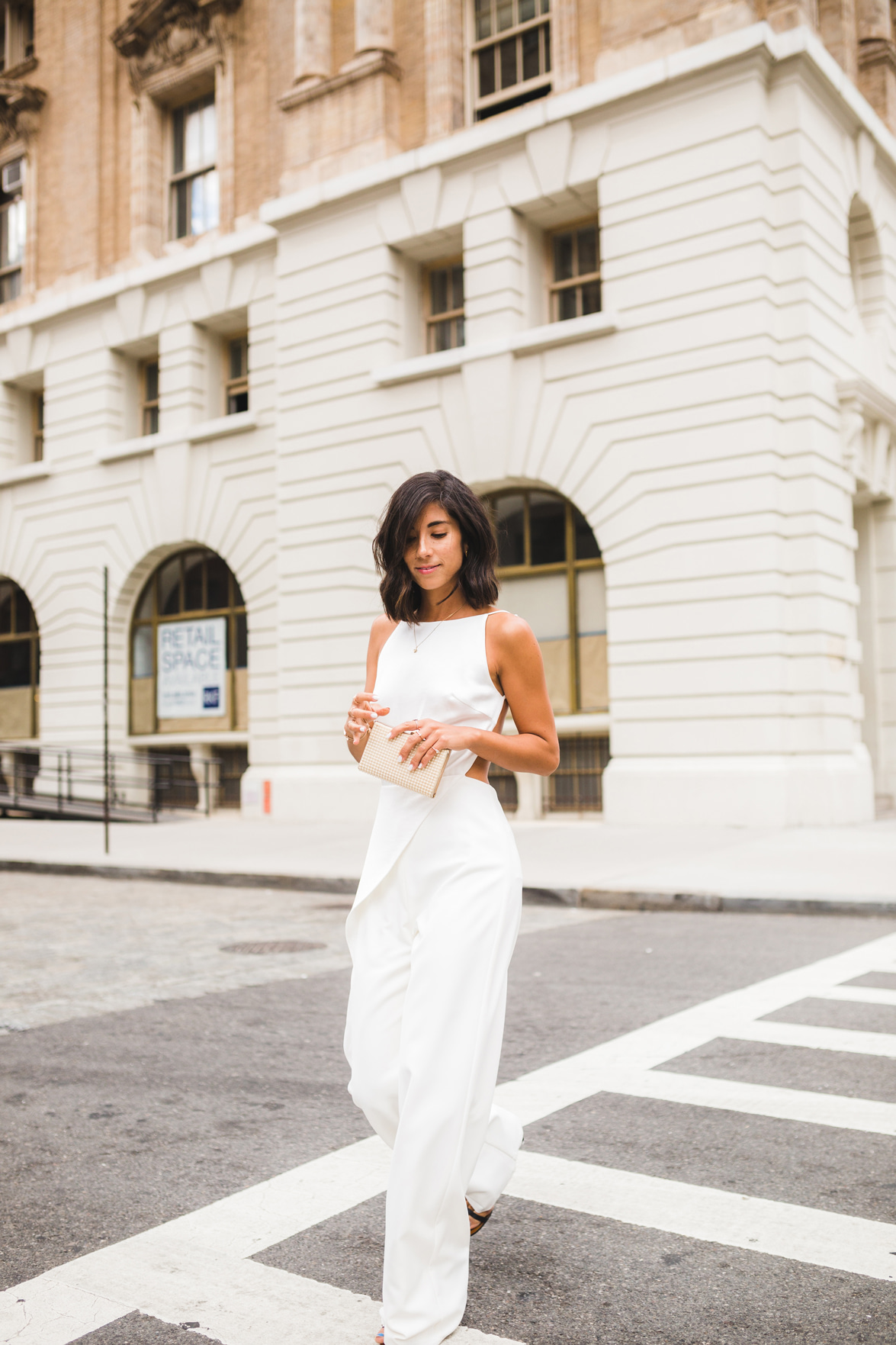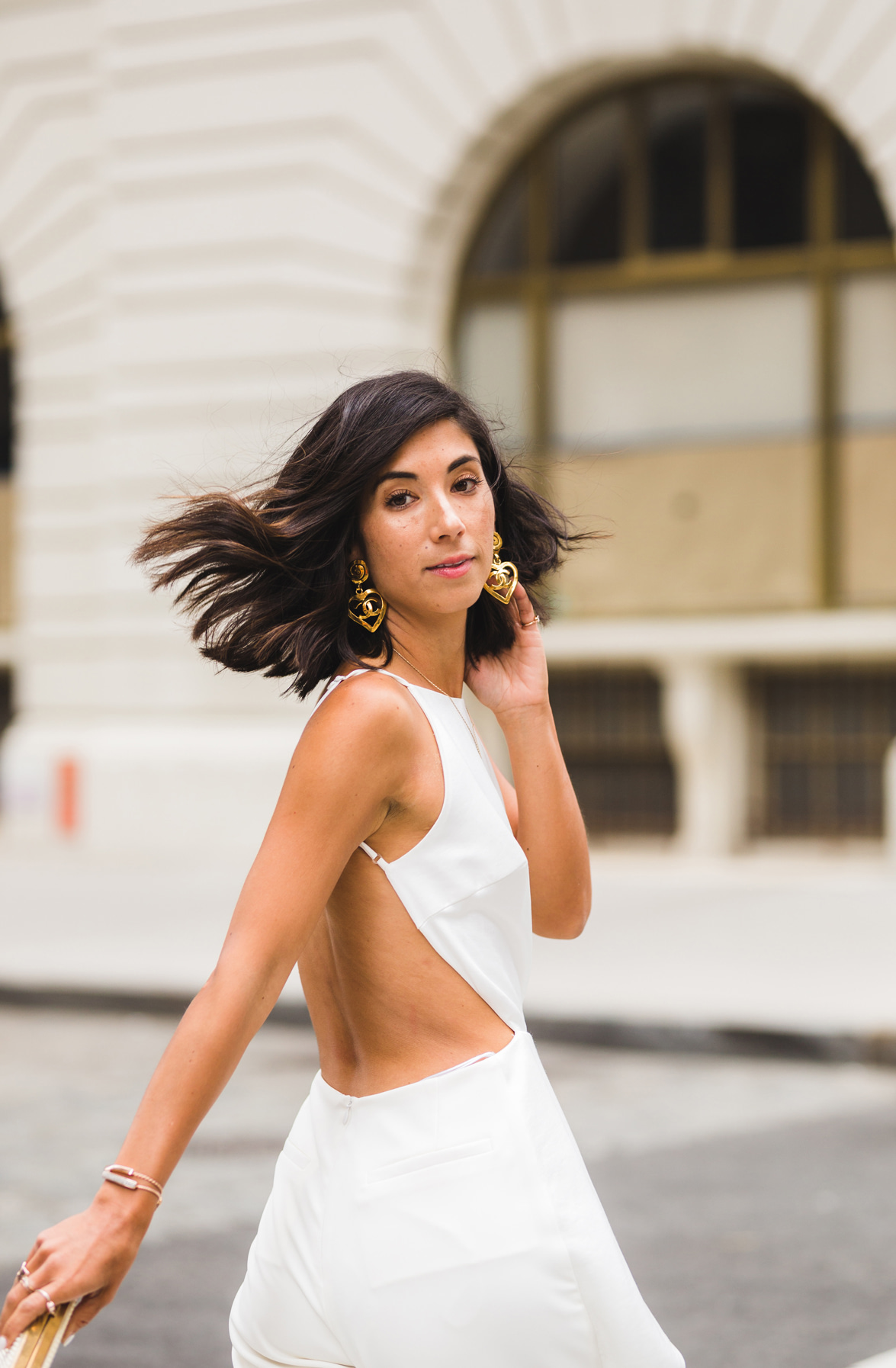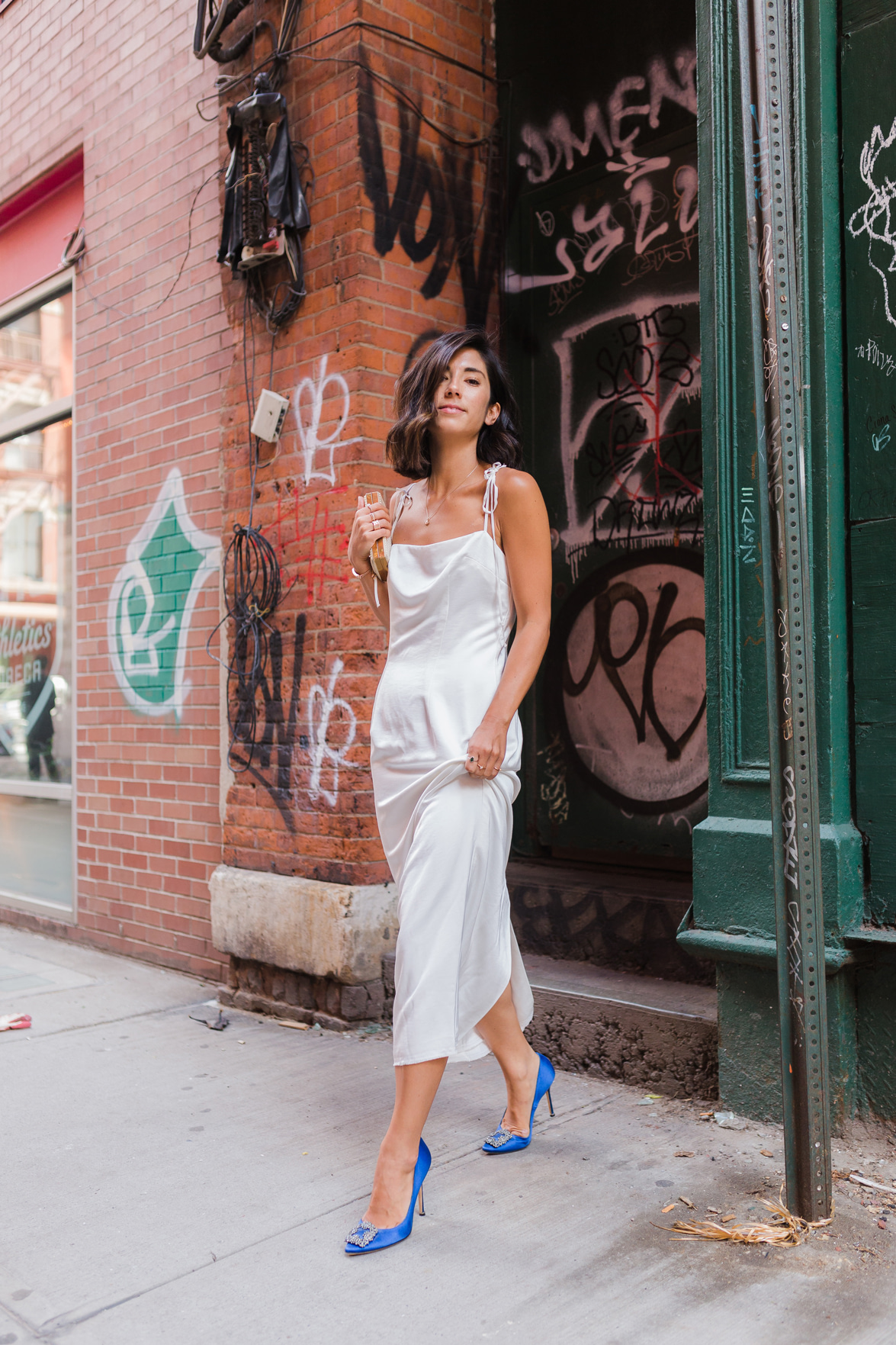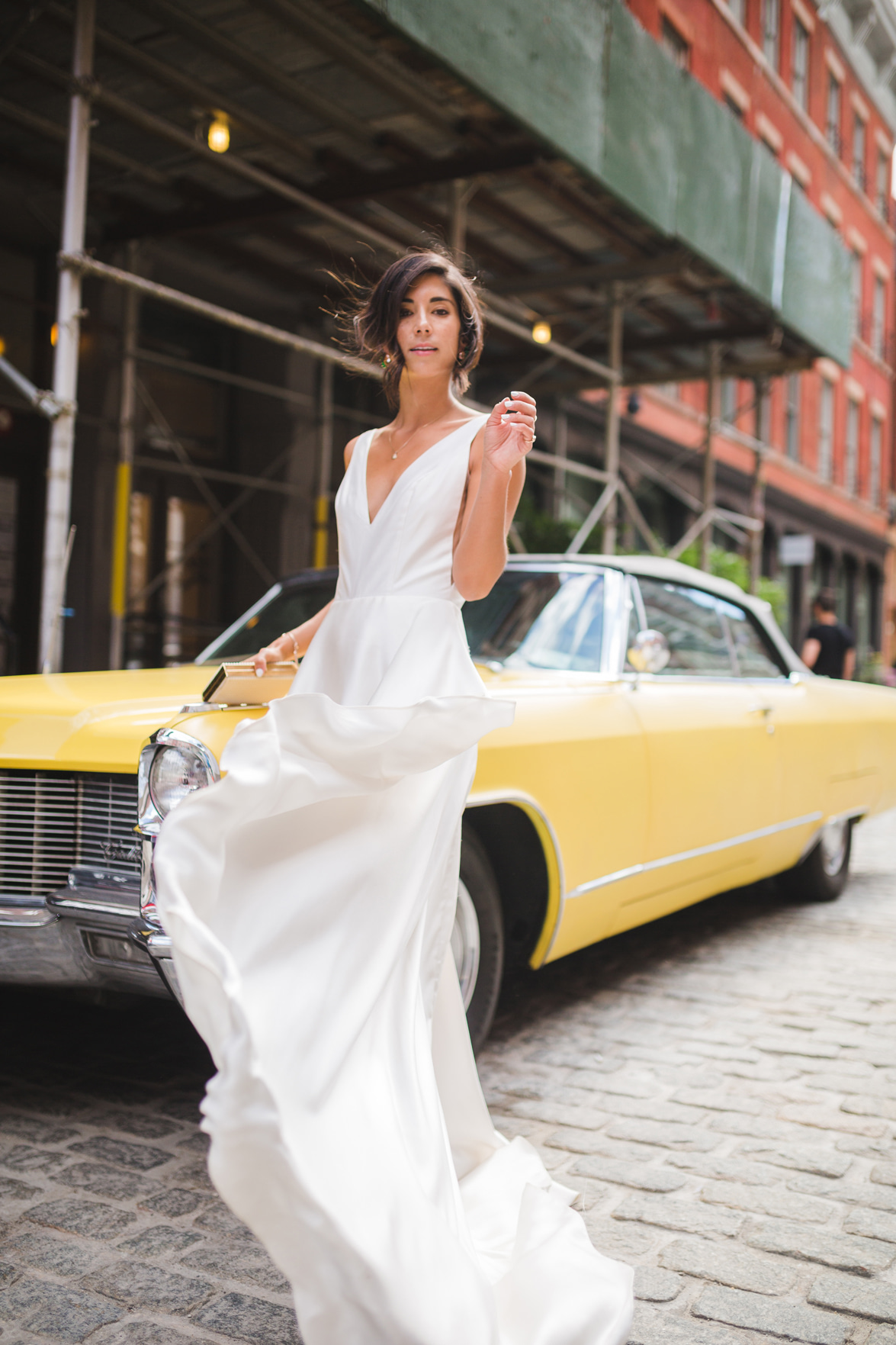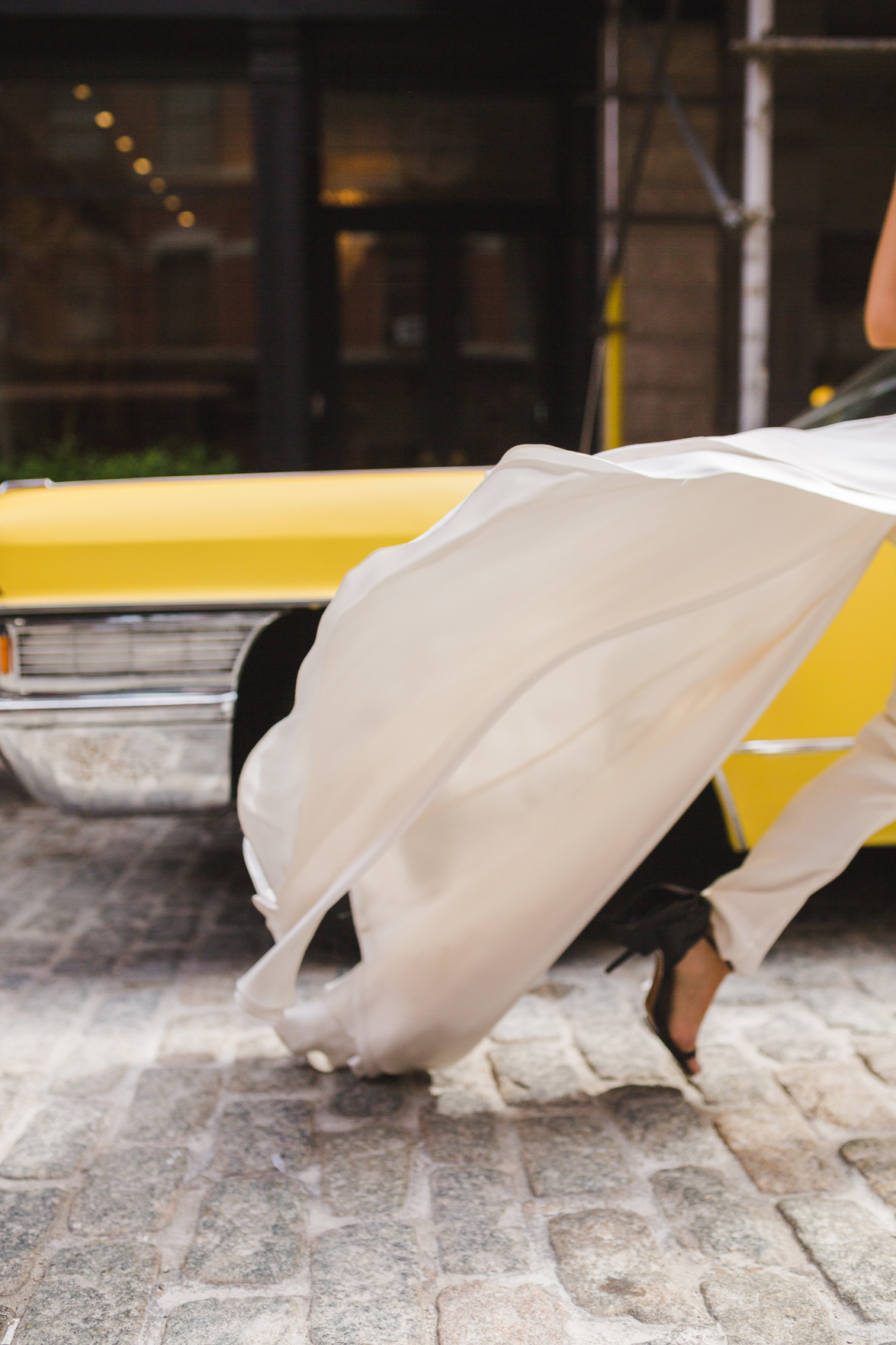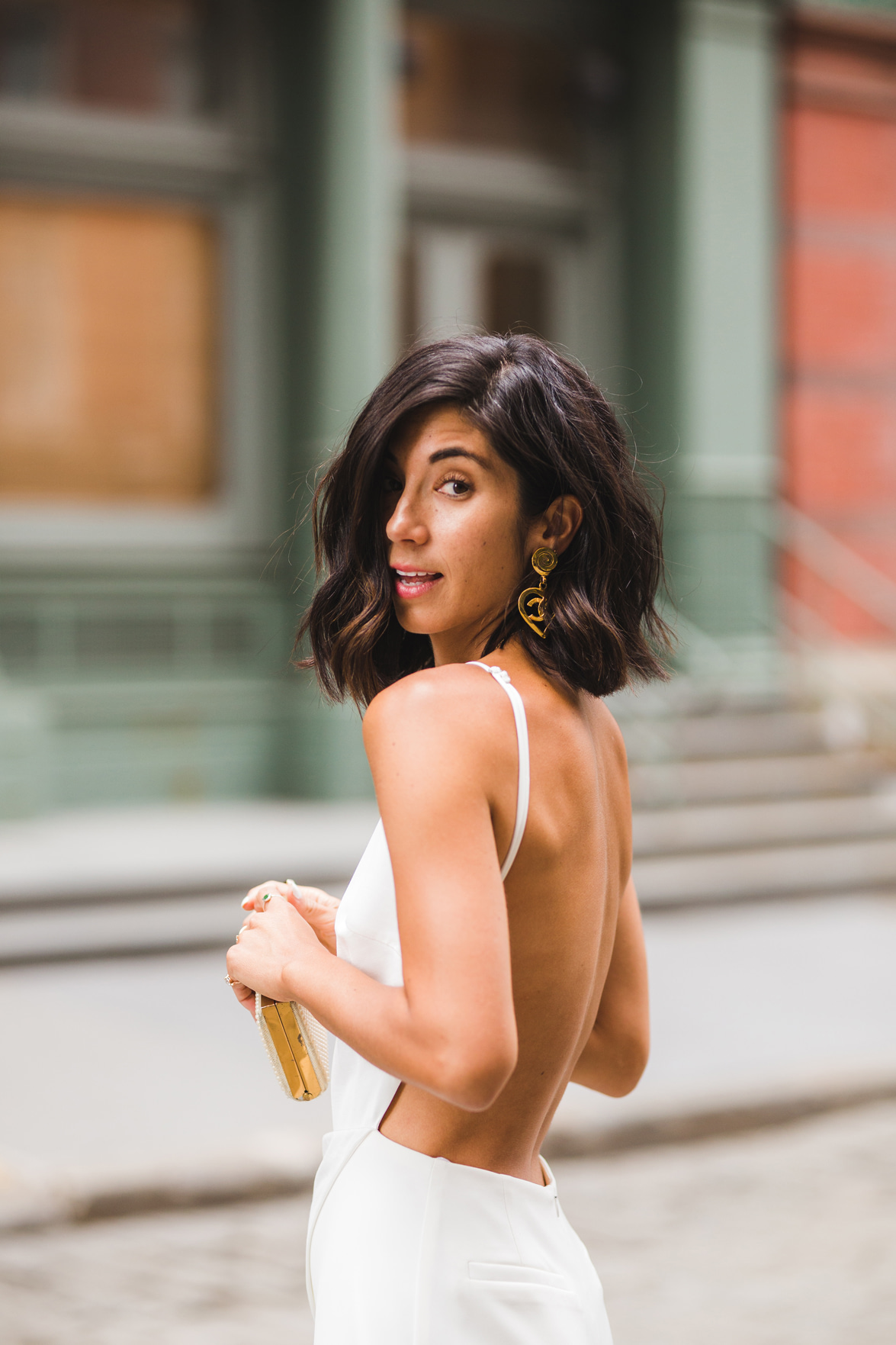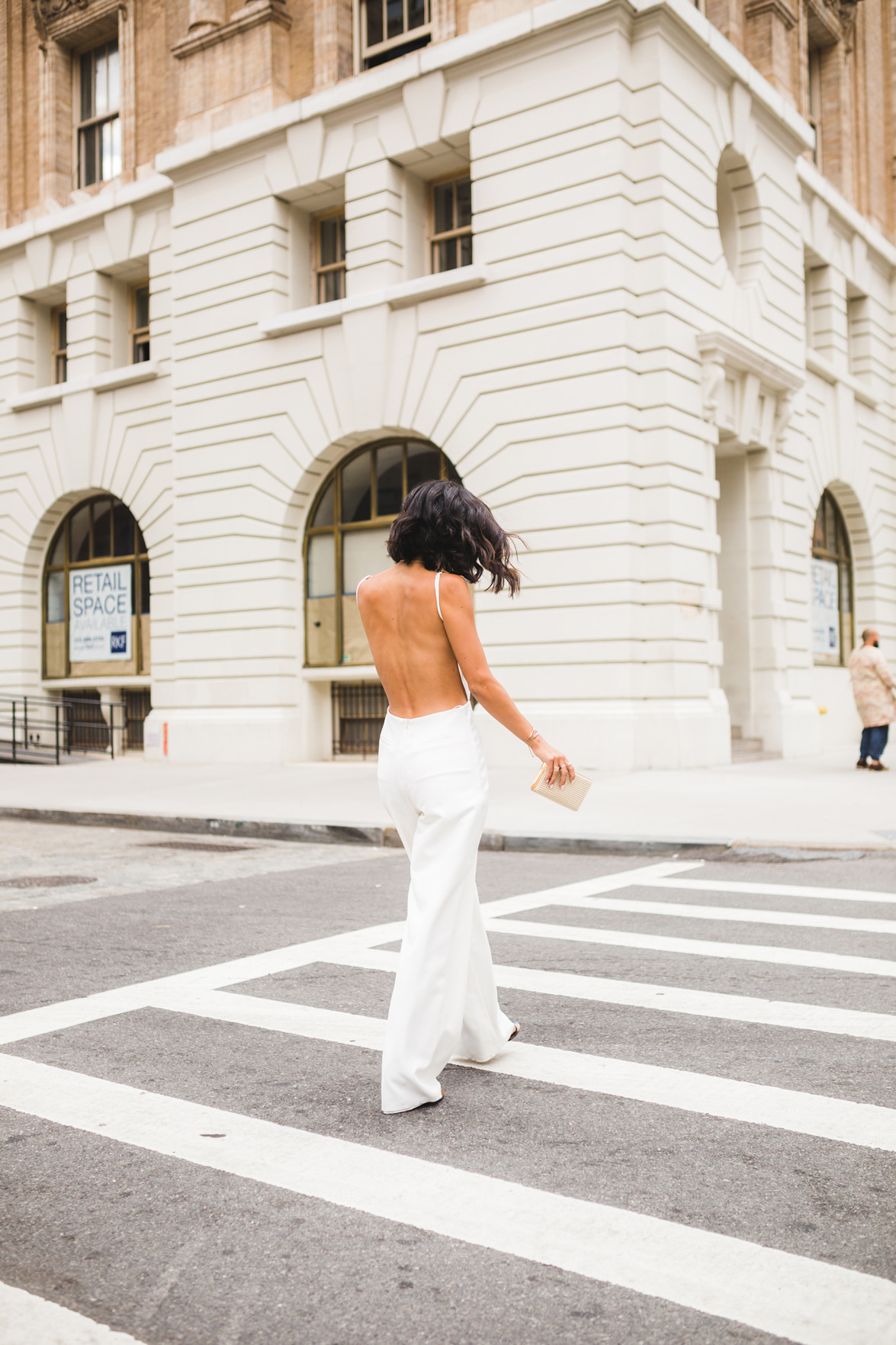 This post was in collaboration with Sarah Seven. As always, all opinions and styling are my own. Thank you for supporting all This Time Tomorrow collaborations!