4
minute read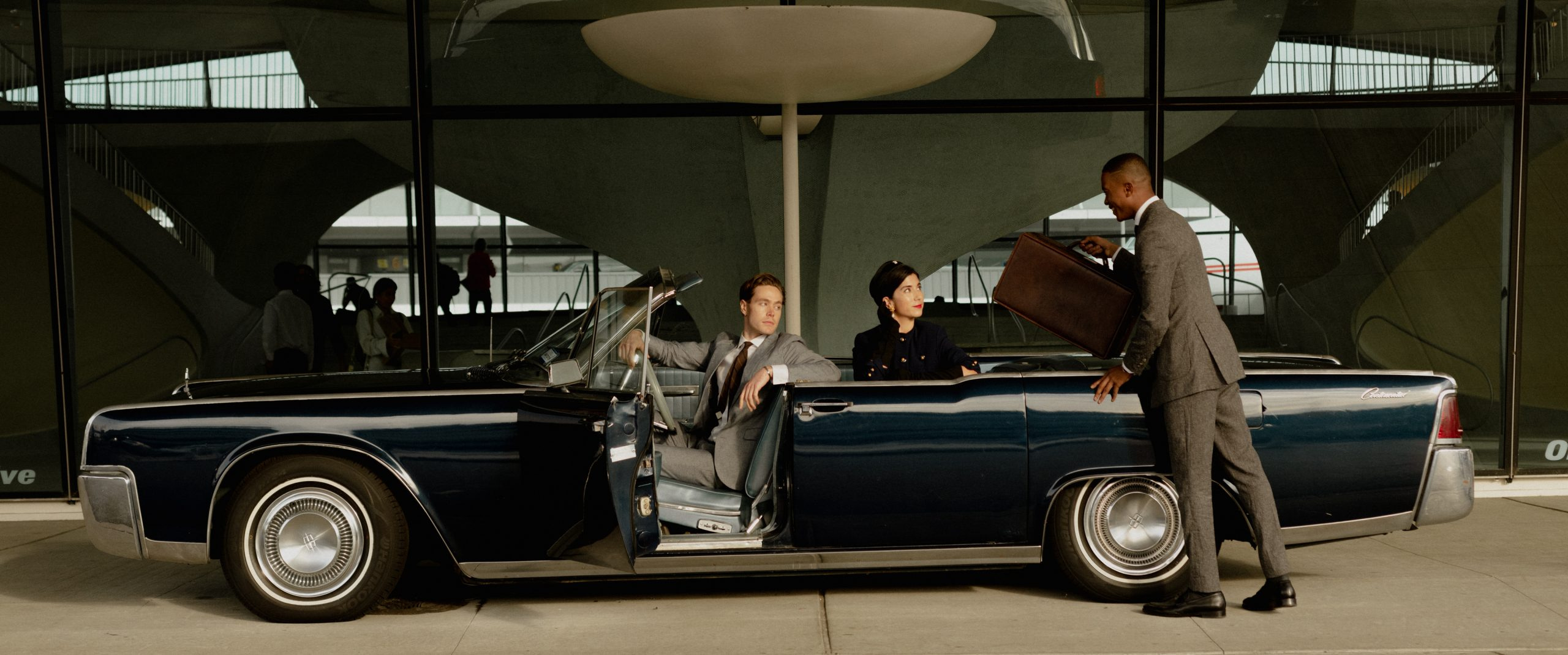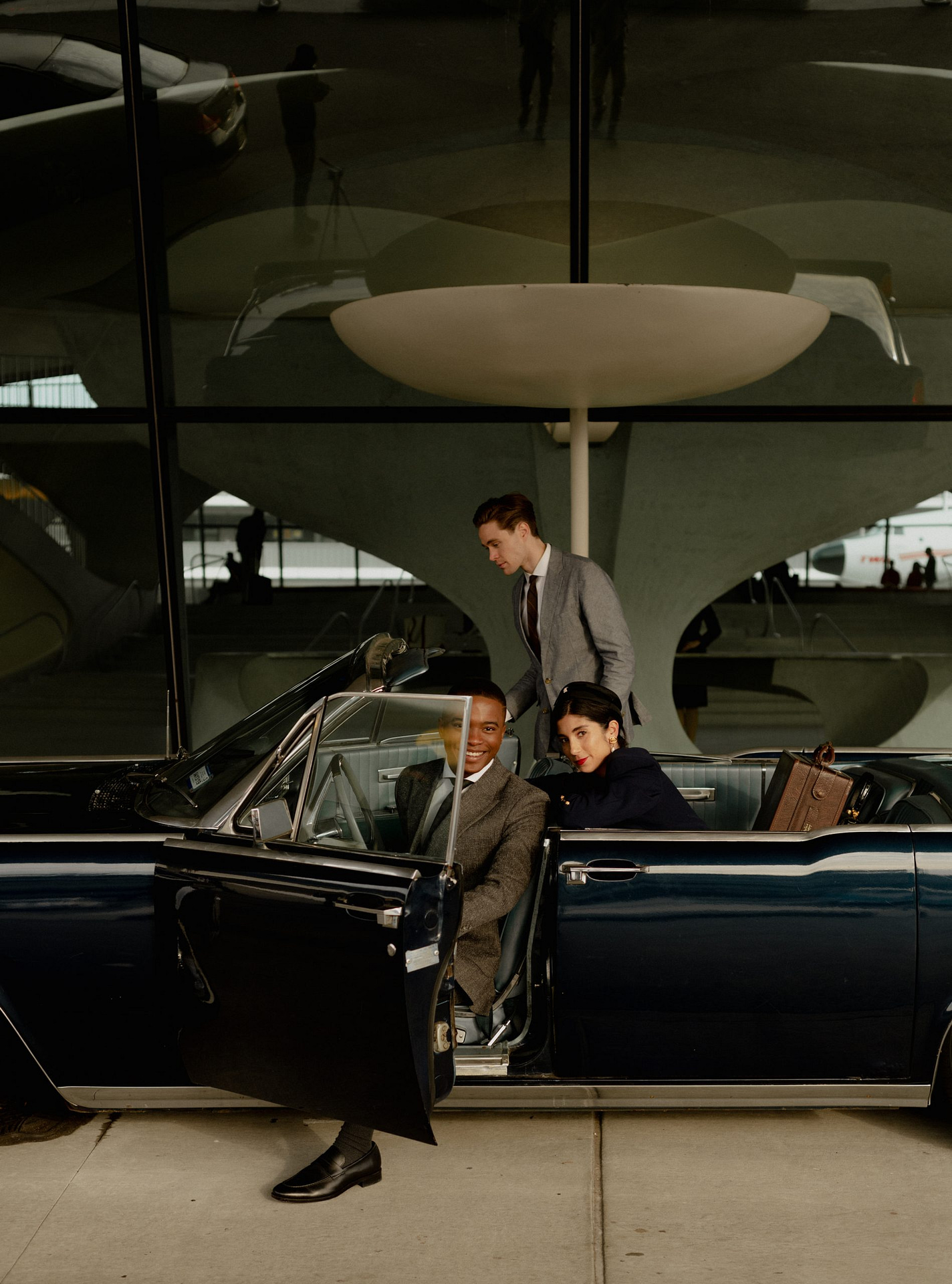 "I have learned how to live, how to be IN the world and OF the world, and not just to stand aside and watch. And I will never, never again run away from life. Or from love, either." ~ Sabrina Fairchild, played by Audrey Hepburn, Sabrina (1954)
When Igee and I started this recreation series of ours earlier this year, Sabrina was always at the top of my list. In fact, it ties with Funny Face as one of my favorite Audrey Hepburn films -- where Breakfast at Tiffany's remains a distant third or fourth. Don't get me wrong, Holly Golightly is certainly charming, but I suppose I always identified with Sabrina the most. A quiet, reserved girl who often finds herself on the outside looking in, until eventually forcing herself out of her shell (with a good push from her father, of course).
In a way, I suppose I always likened her pilgrimage to Paris similar to my journey to New York. An exercise in finding oneself, apart from everything you hold near and dear, and yes, perhaps in part, running away from a broken heart. Of course, the love triangle that ensues in the film is undeniably romantic but I think it's more so her invention of herself, for herself, that gets me every time I watch it.
Part of me likes to think, that if Audrey were alive today, she'd rewrite some of the endings for her leading ladies, starting first with Sabrina. The 1954 version would have us to believe her and Linus (played by Humphrey Bogart) sail off to Paris together, happily in each other's arms. But the 2020 version? I'm not so certain. Perhaps she doesn't meet Linus on the boat after all. Perhaps she takes herself back to Paris alone. Perhaps she becomes a notable American chef in the French restaurant world. Perhaps both David and Linus dine at her restaurant. Perhaps they're all friends in the end, happy for each other's successes. While I sigh at the thought of a happy ending to a love story, I'd much rather applaud the happy ending of characters truly finding themselves, with or without a notable love interest. Maybe Audrey would agree.
Are there any movies you'd like to rewrite the ending of? Or perhaps recast entirely? Do spill!
As for this particular scene, we wanted to recreate the iconic train station scene, where David finally opens his eyes to the wonder that is Sabrina when she returns home from Paris. Similarly, Linus begins to notice as well, and the love triangle is set!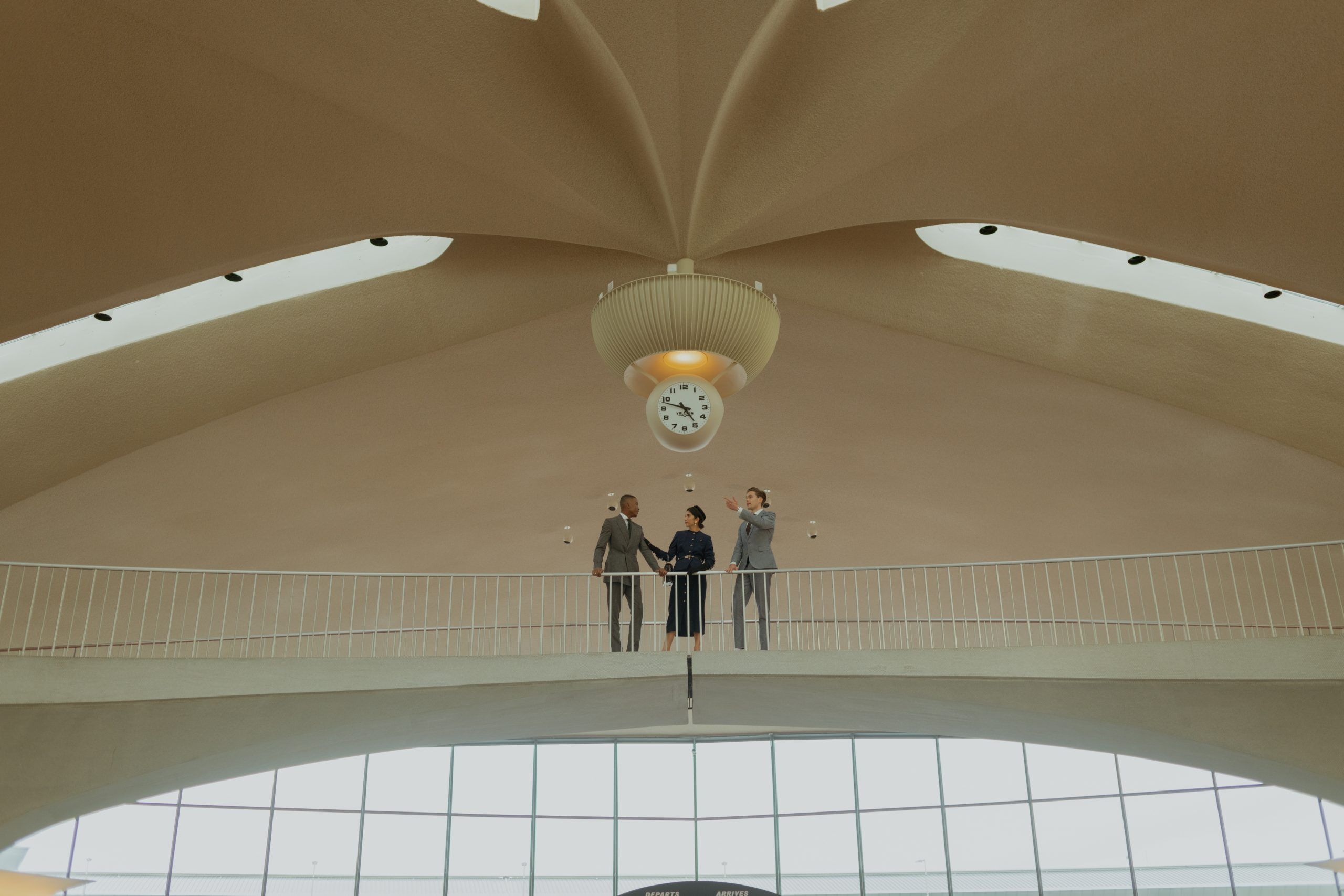 OUTFIT DETAILS: Vintage Chanel suit (borrowed from Designer Revival) // Chanel slingbacks // Vintage pillbox hat (similar style here) // Vintage top handle bag (similar style here) // Vintage Chanel earrings // Vintage gloves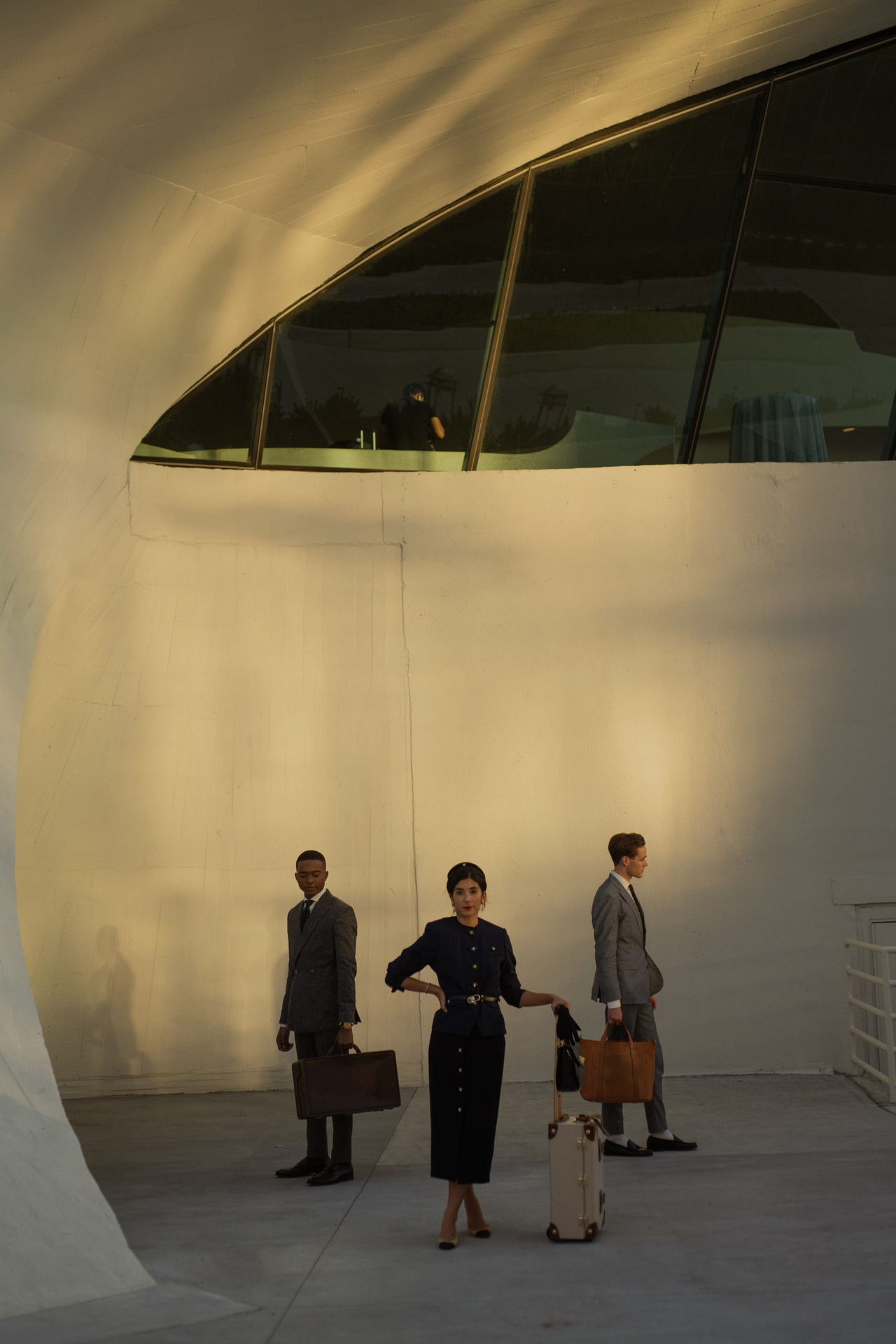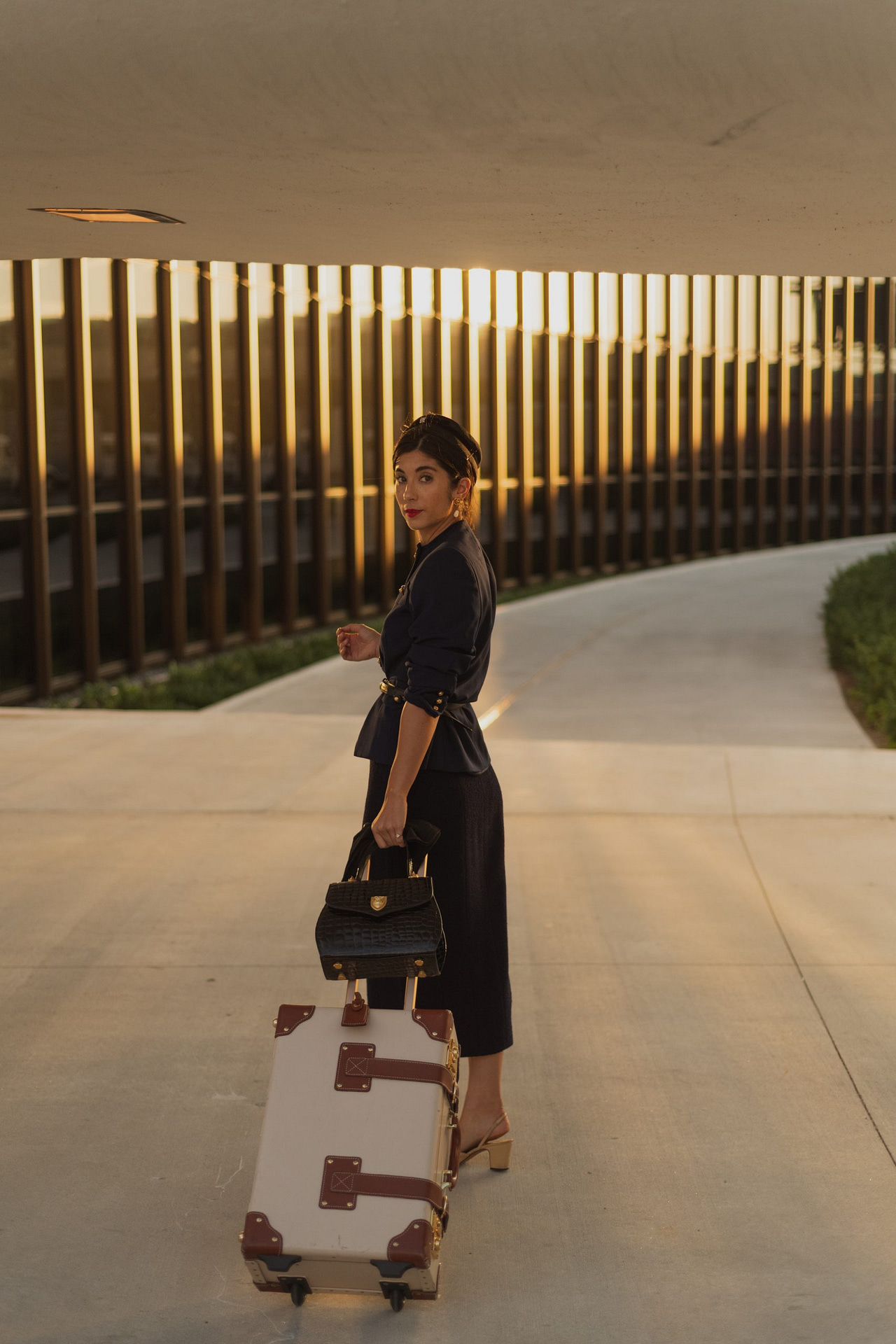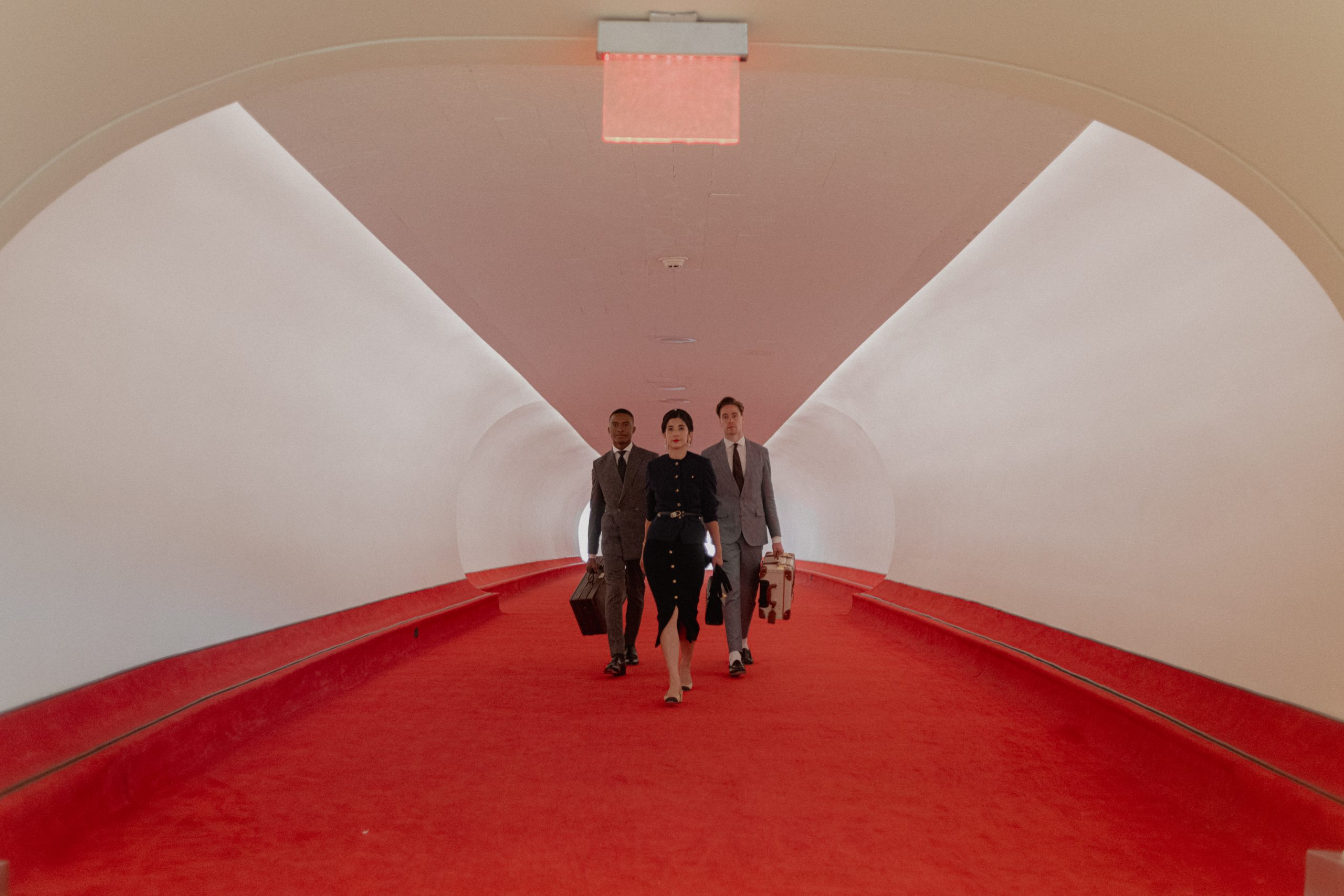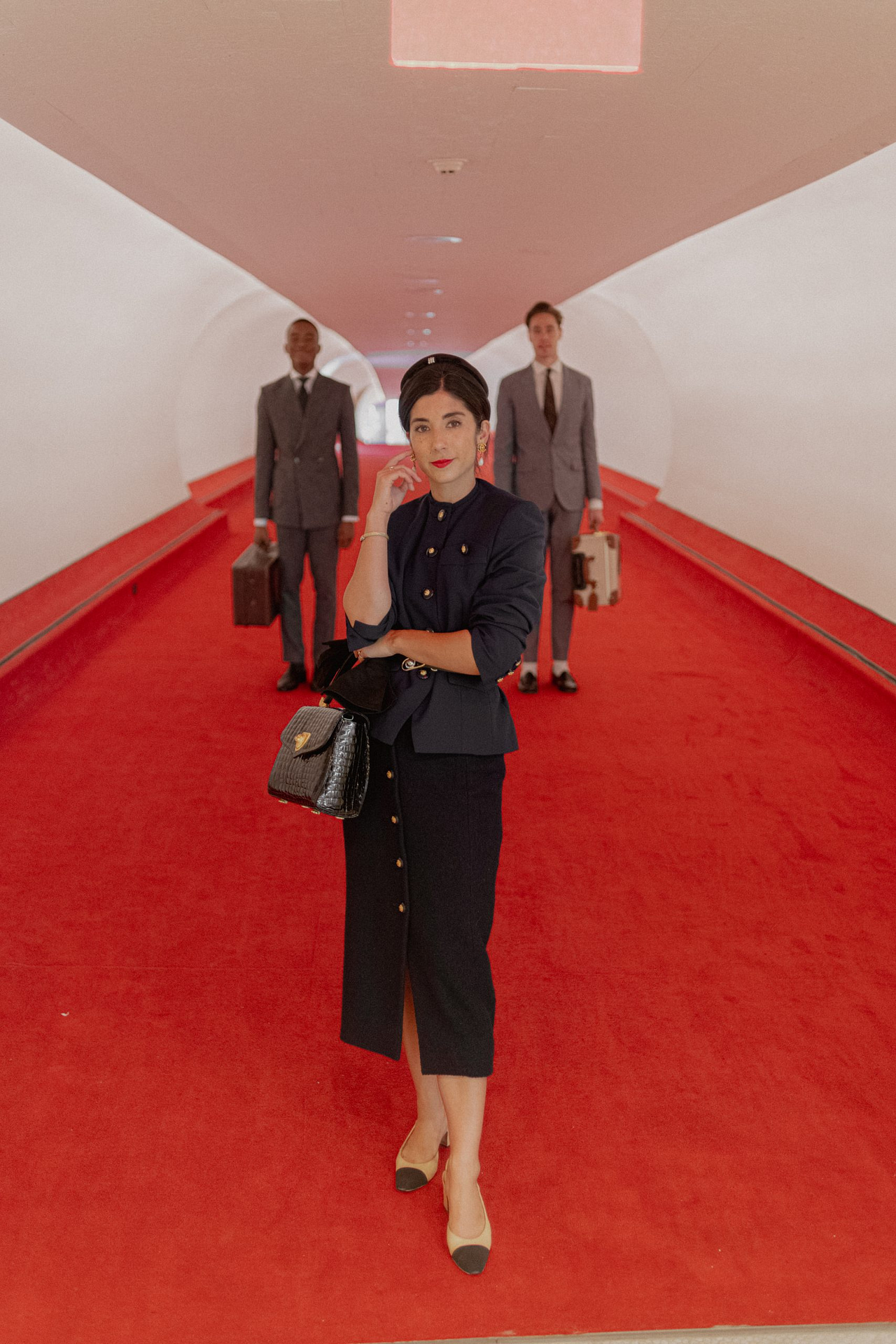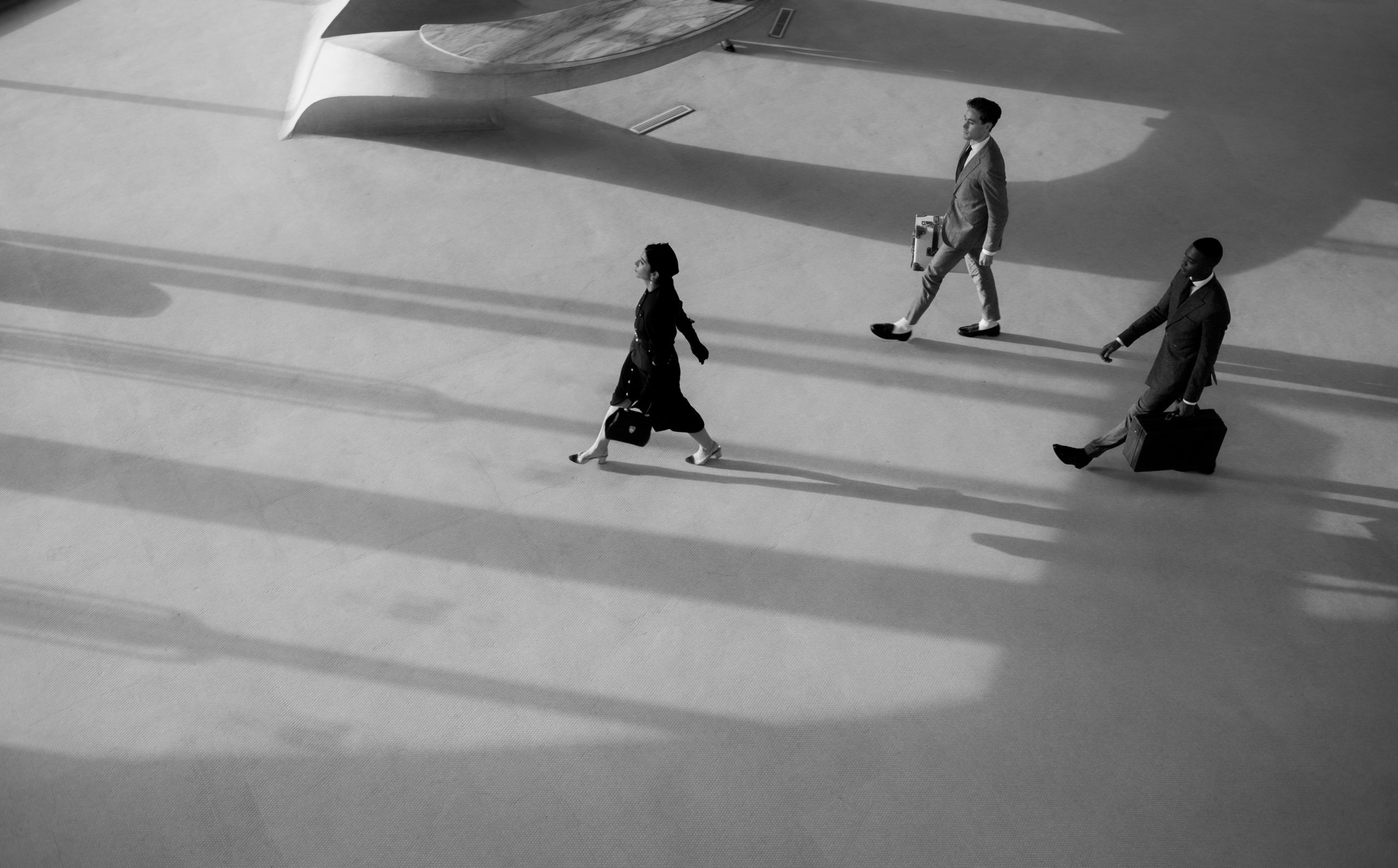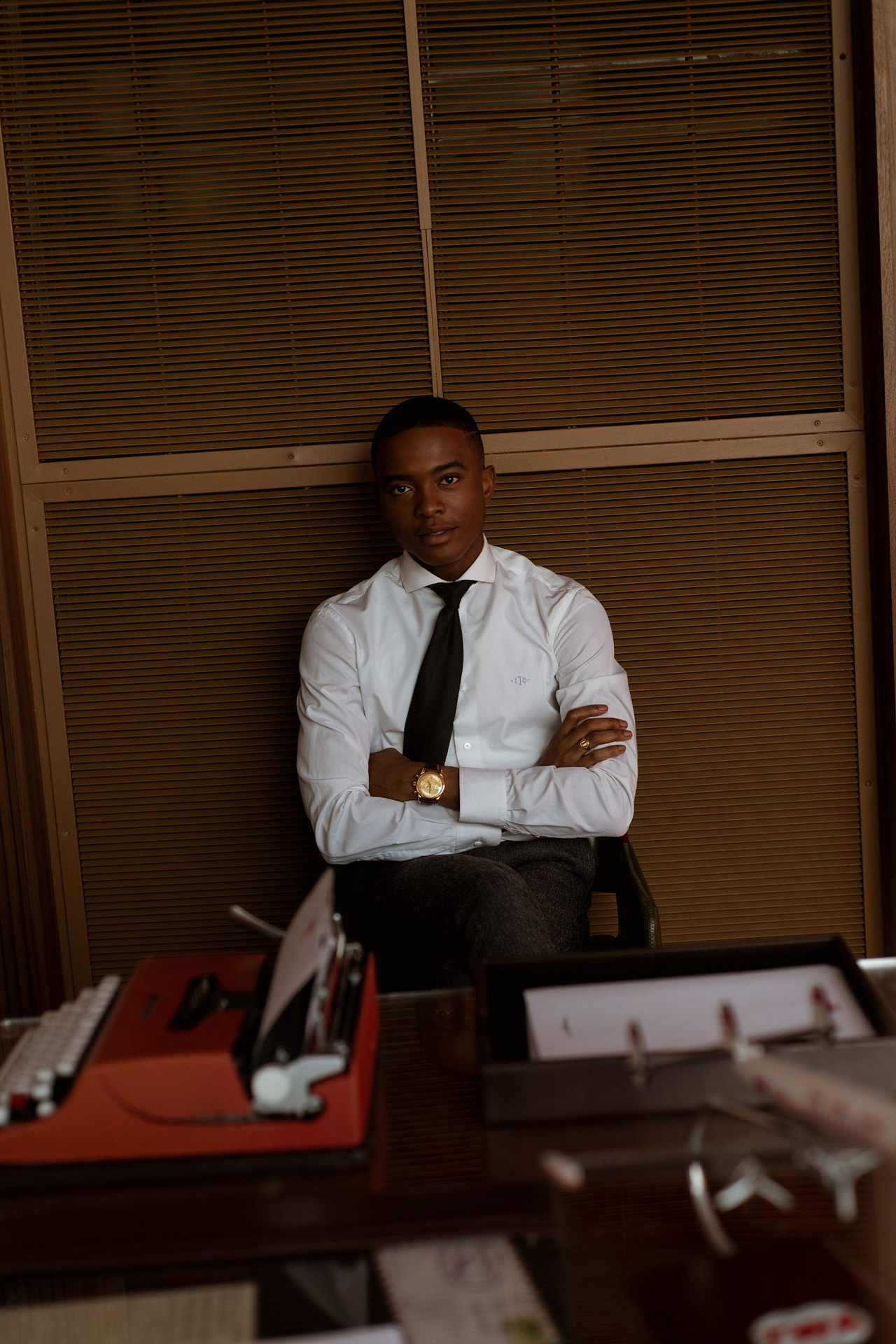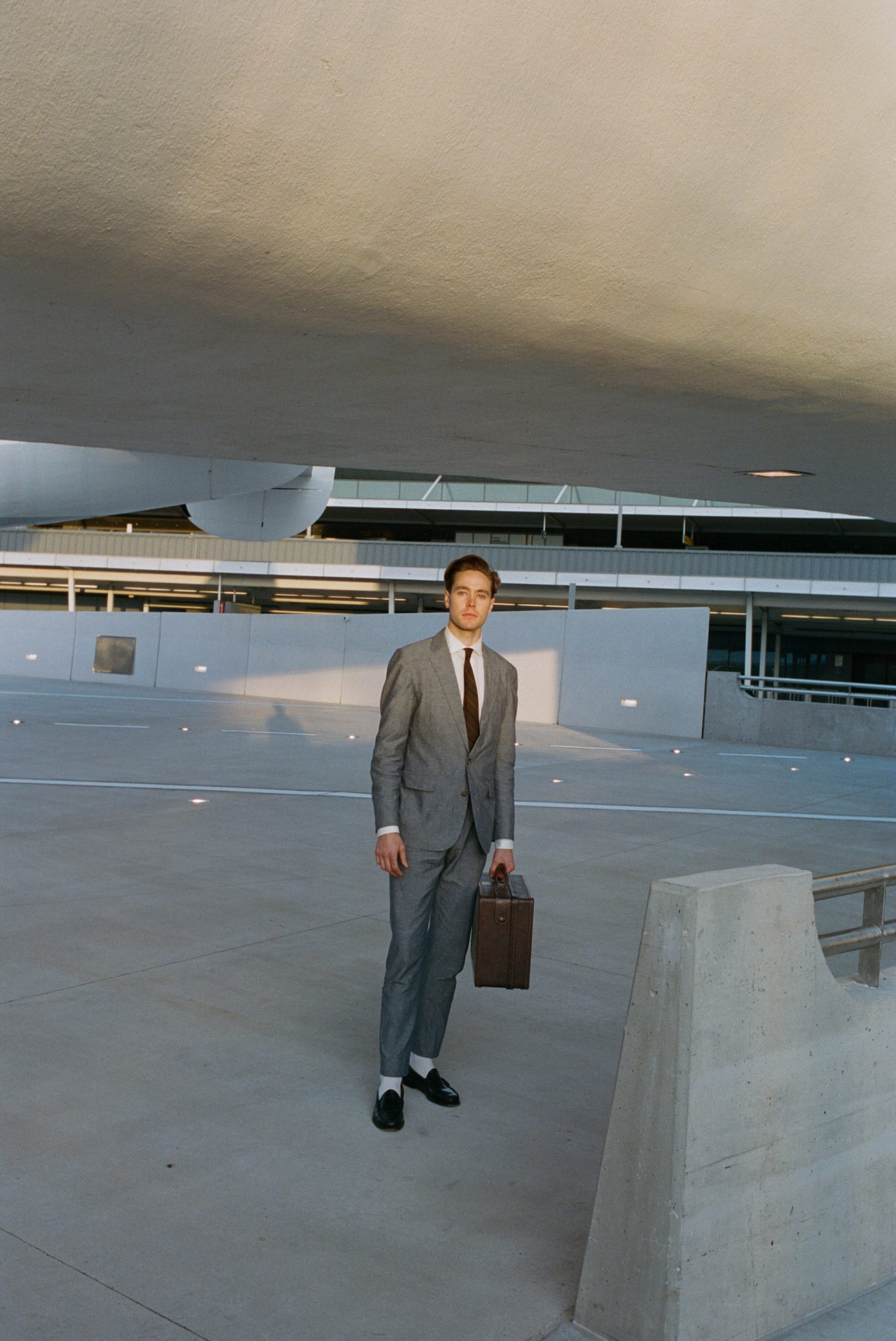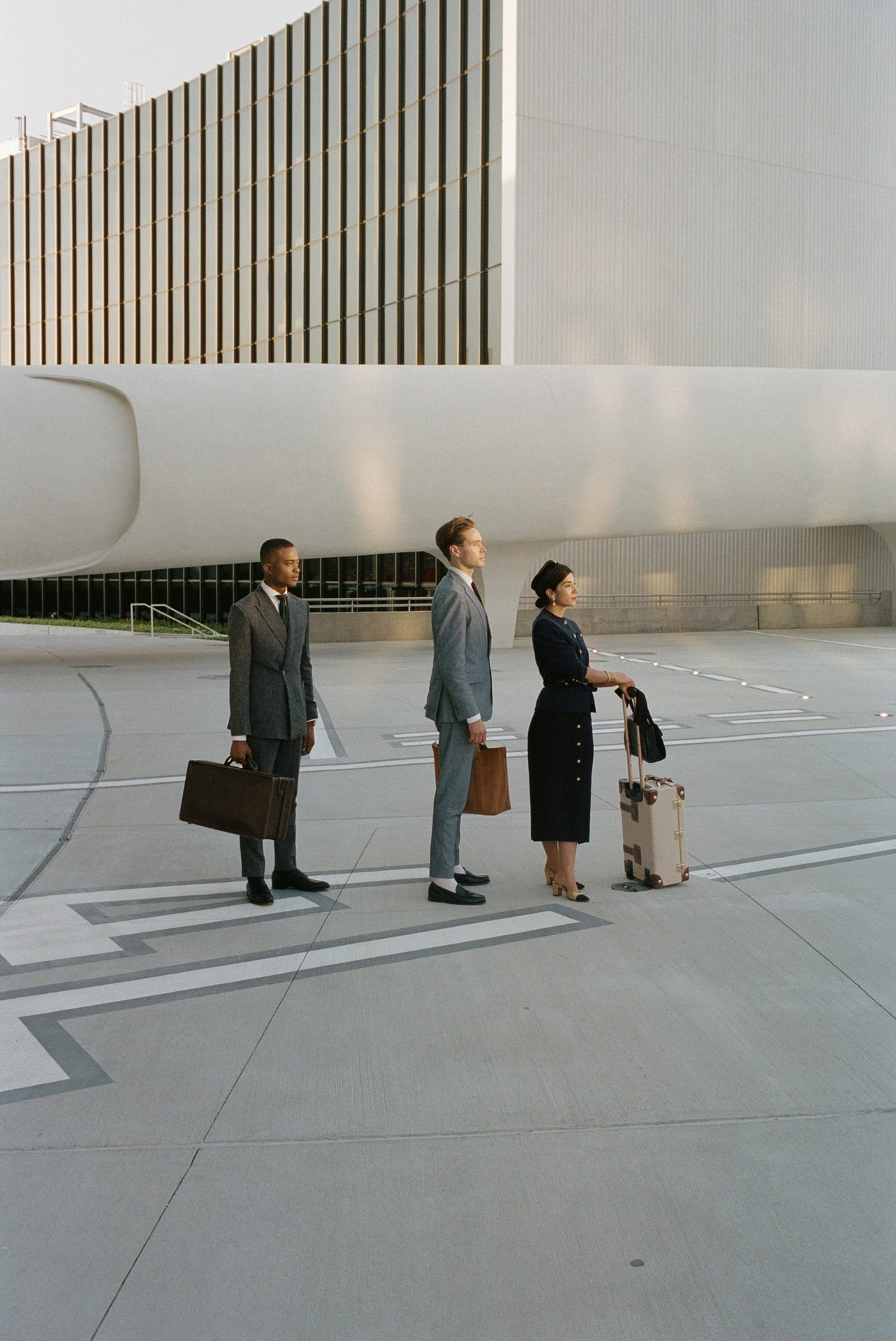 Photos by Grant Legan, featuring Igee Okafor as Linus Larrabee and Drew Jessup as David Larrabee