3
minute read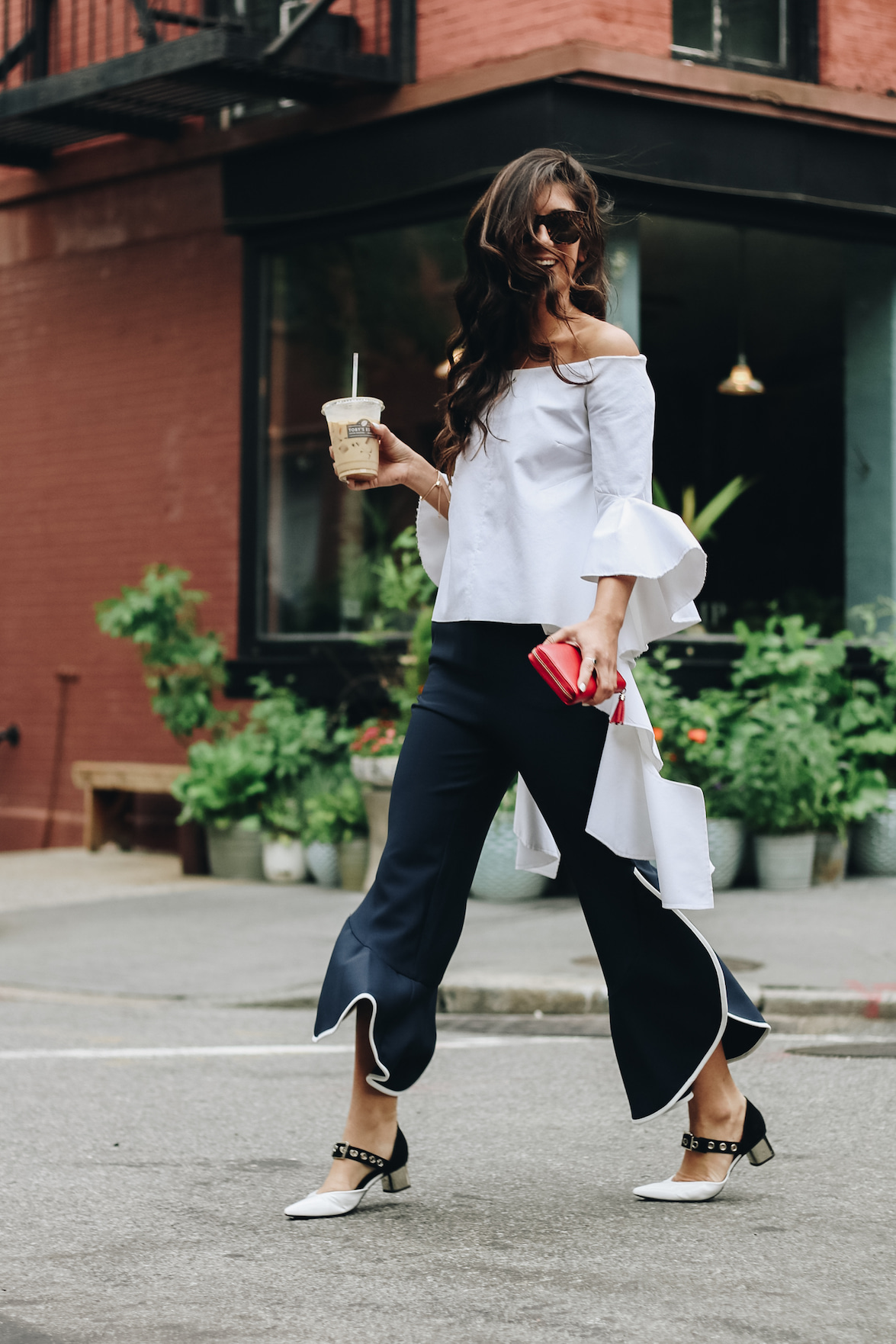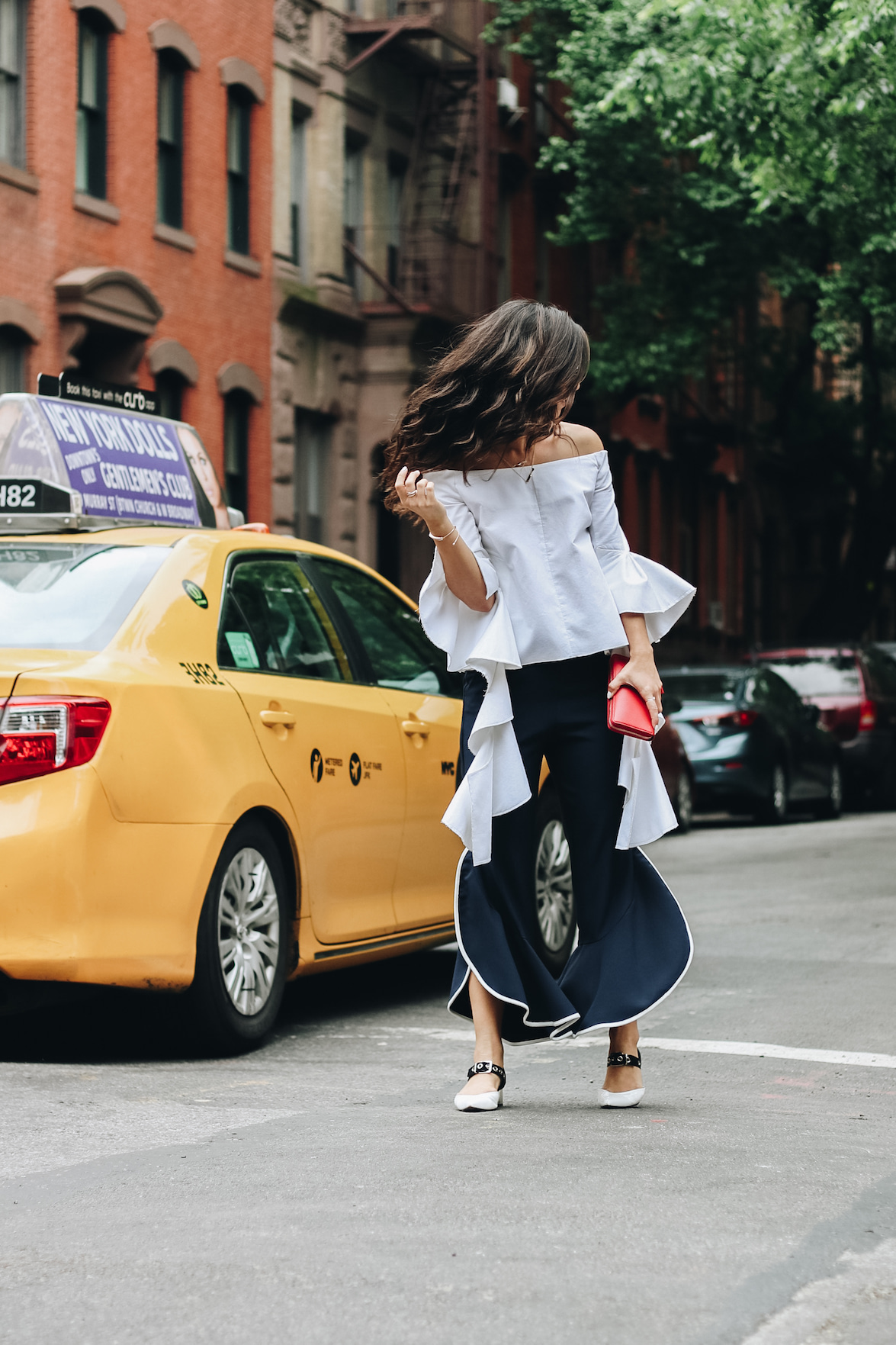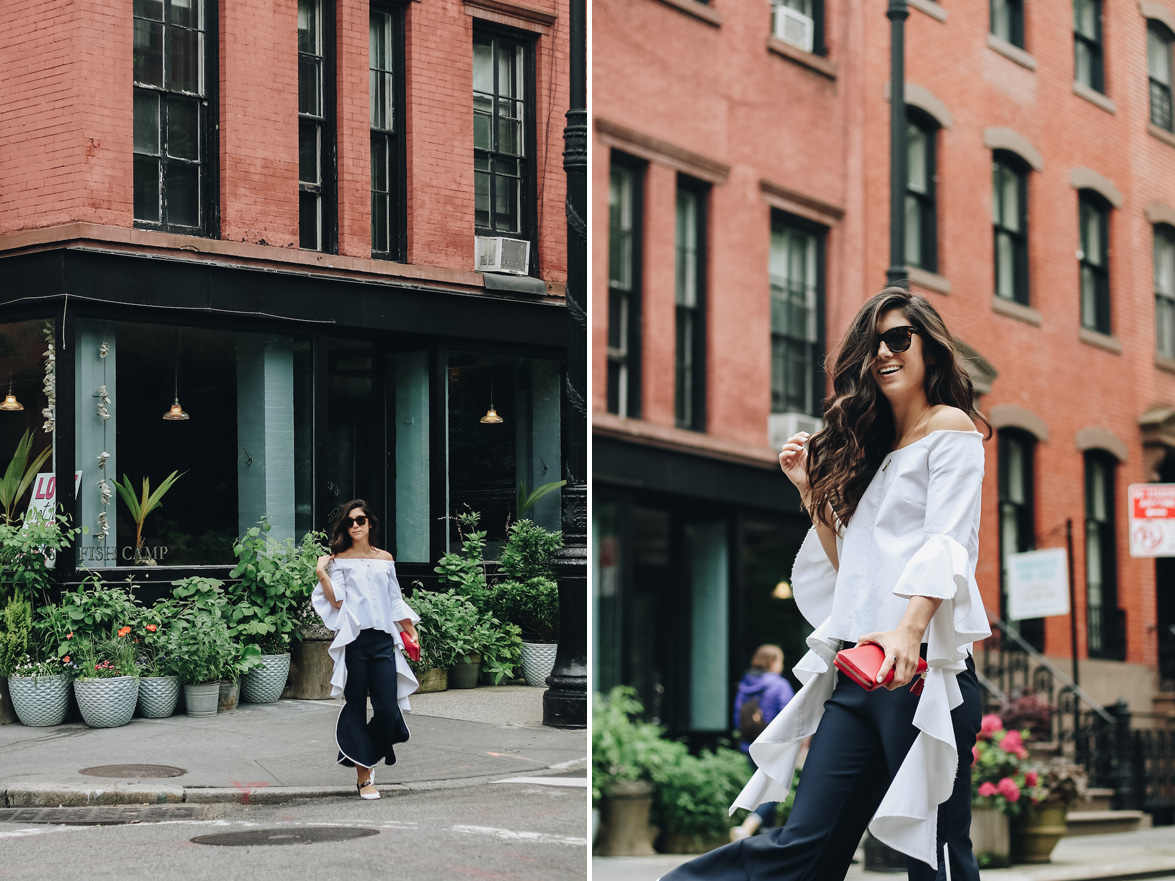 A few weeks back, I was contemplating this pair of jeans from Intermix. I went into the Meatpacking store several times to try them on. Pulled off a few salsa moves while wearing them. And even started surveying customers as to whether or not I should buy them. (Survey said: YES!) And yet, still, I couldn't bring myself to buy them. Something about the price tag combined with the fact I just wasn't sure I would wear them enough to justify that amount of money, held me back.
So I waited.
And waited.
Until eventually, on one of those random afternoons when you wander into Zara thinking, "I'll just take a look -- no harm in that!", I found these pants. Granted, they're not denim and they're not as ruffled or as cropped as the original pair, but you know what? I kind of love them. And they were only $60! $60! Paired with this Ellery top, who's to say they didn't cost WAY more?
Now THAT deserves some salsa moves.
I've rounded up my favorite ruffled pieces of the moment -- pants and tops -- down below!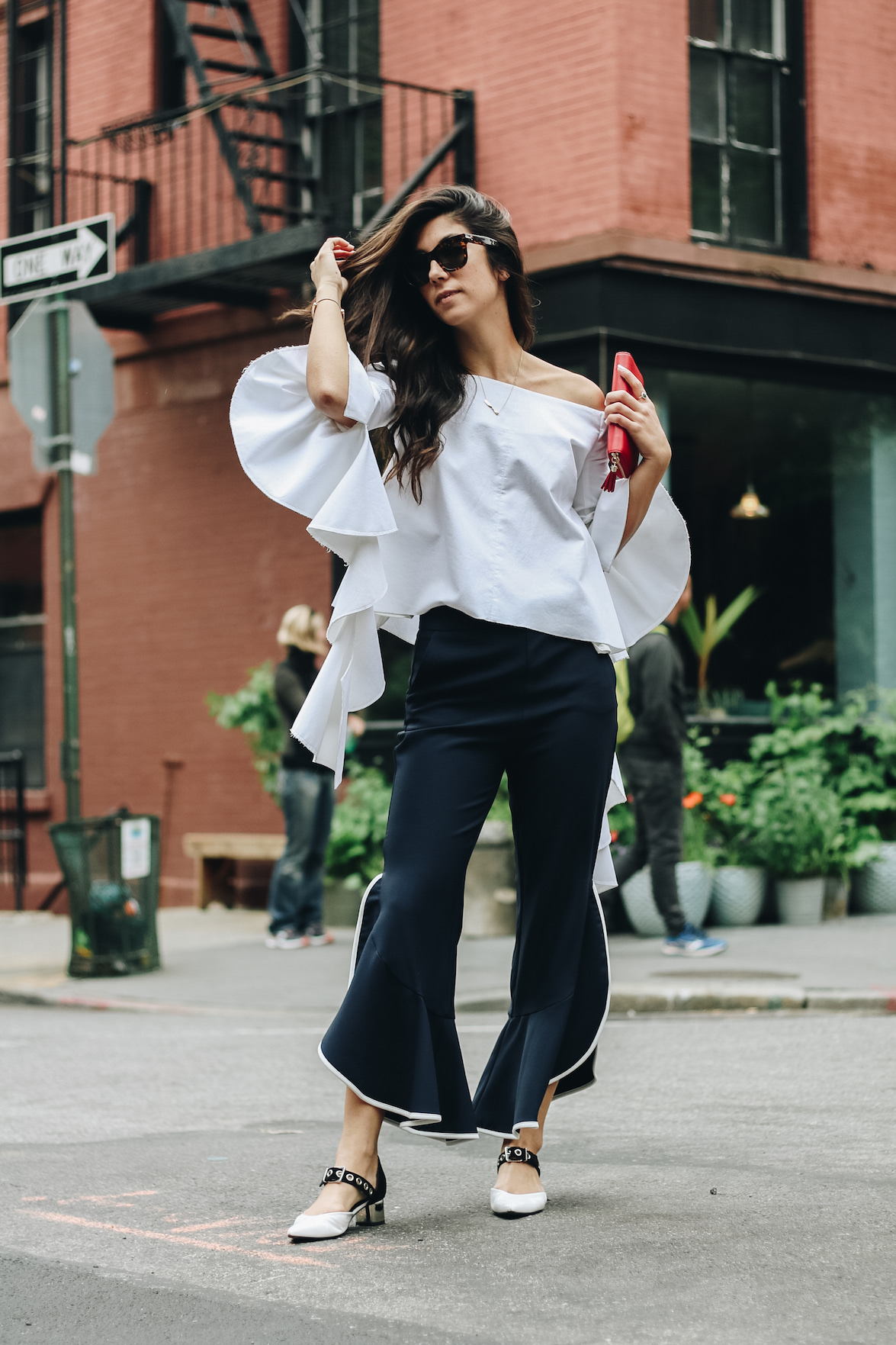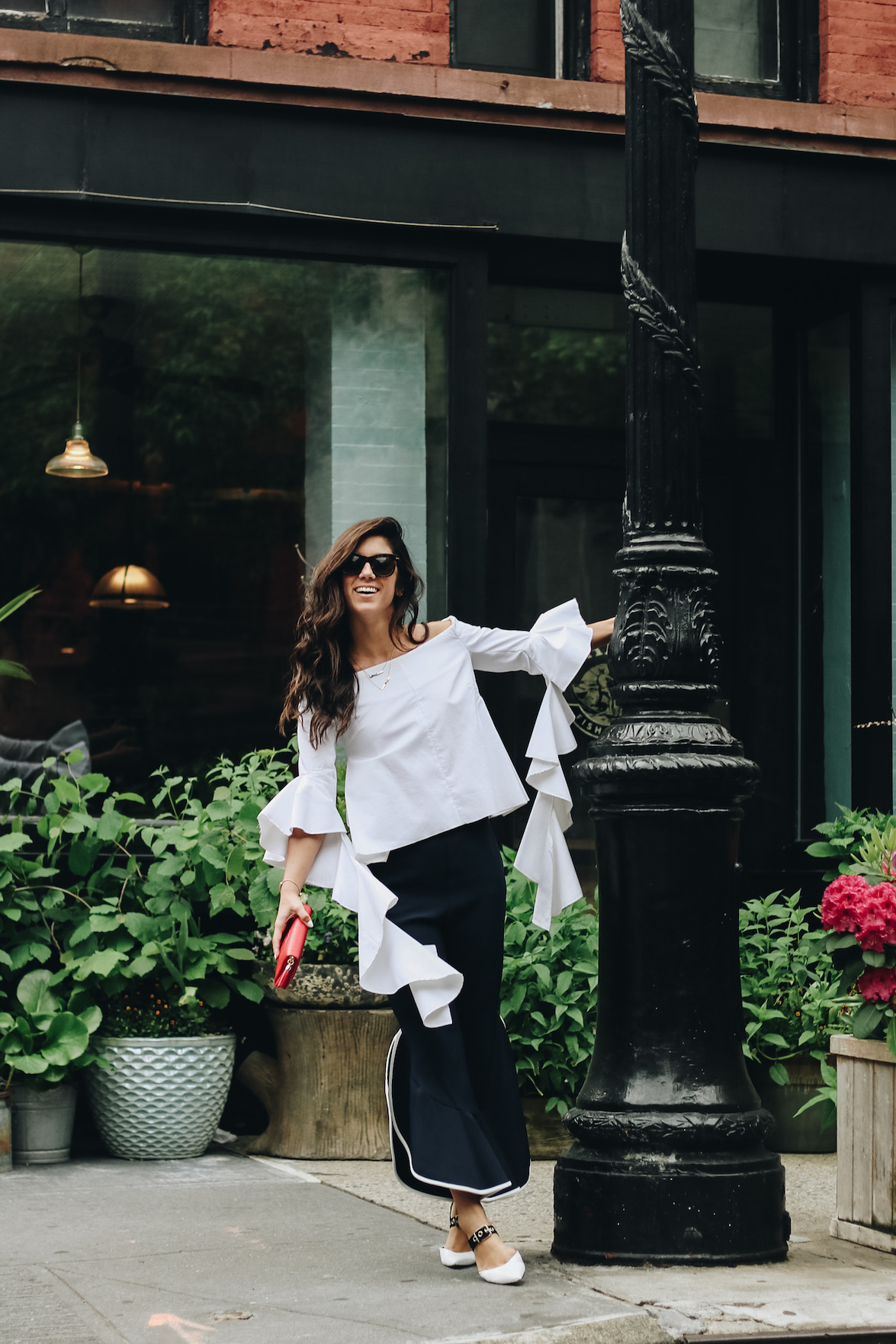 OUTFIT DETAILS: Ellery top // Zara pants (similar style here) // Self-Portrait heels // Gucci wallet // Celine sunglasses // Show Road necklaces