3
minute read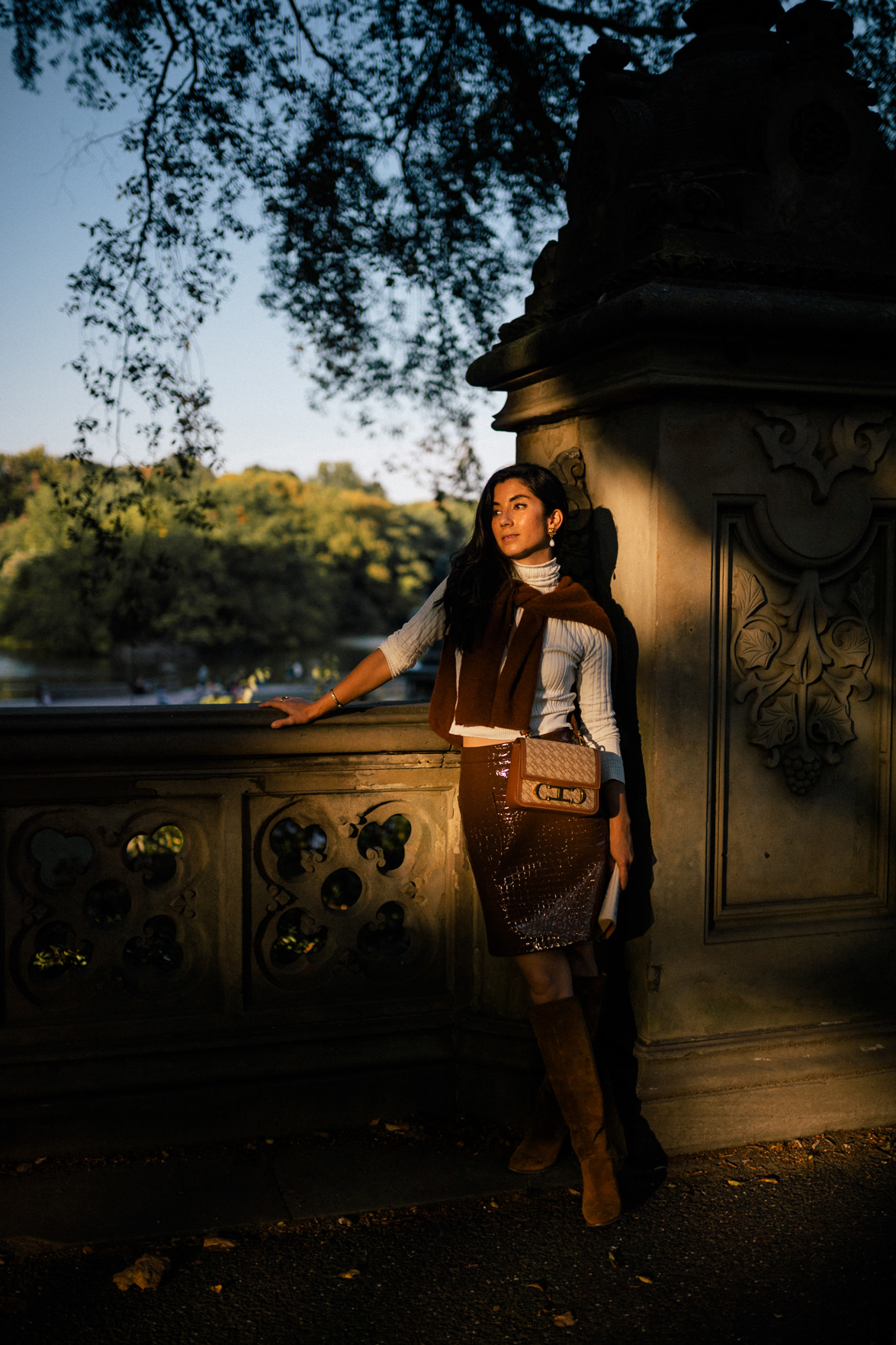 OUTFIT DETAILS: Zara turtleneck (from a few years ago, similar style here) // Atlantic Pacific X Halogen for Nordstrom skirt (gifted, launches later this month, similar style here) // Sezane boots (from last year, gifted, similar style here) // Carolina Herrera bag (gifted) // Sezane cardigan (gifted, similar style here)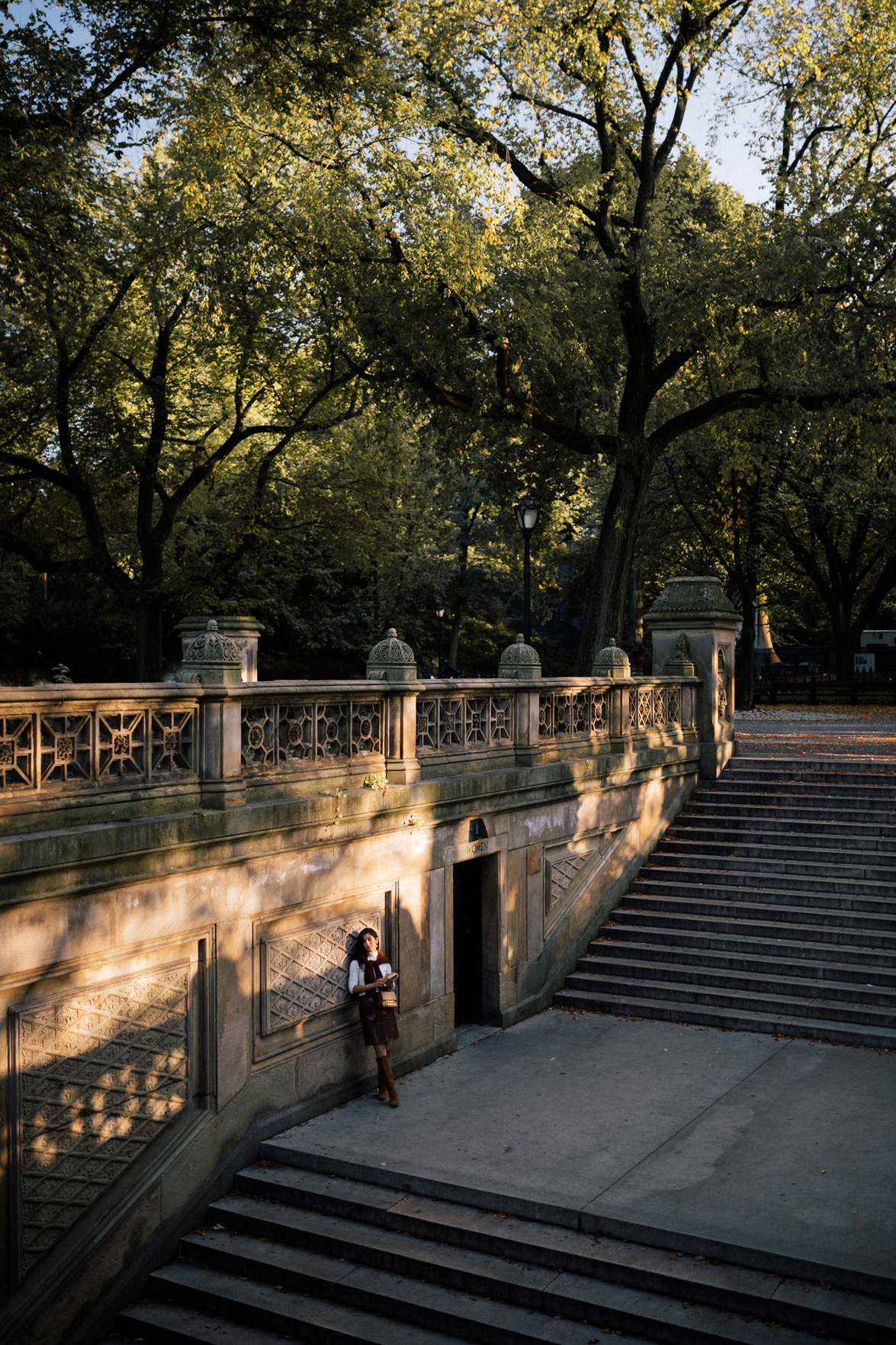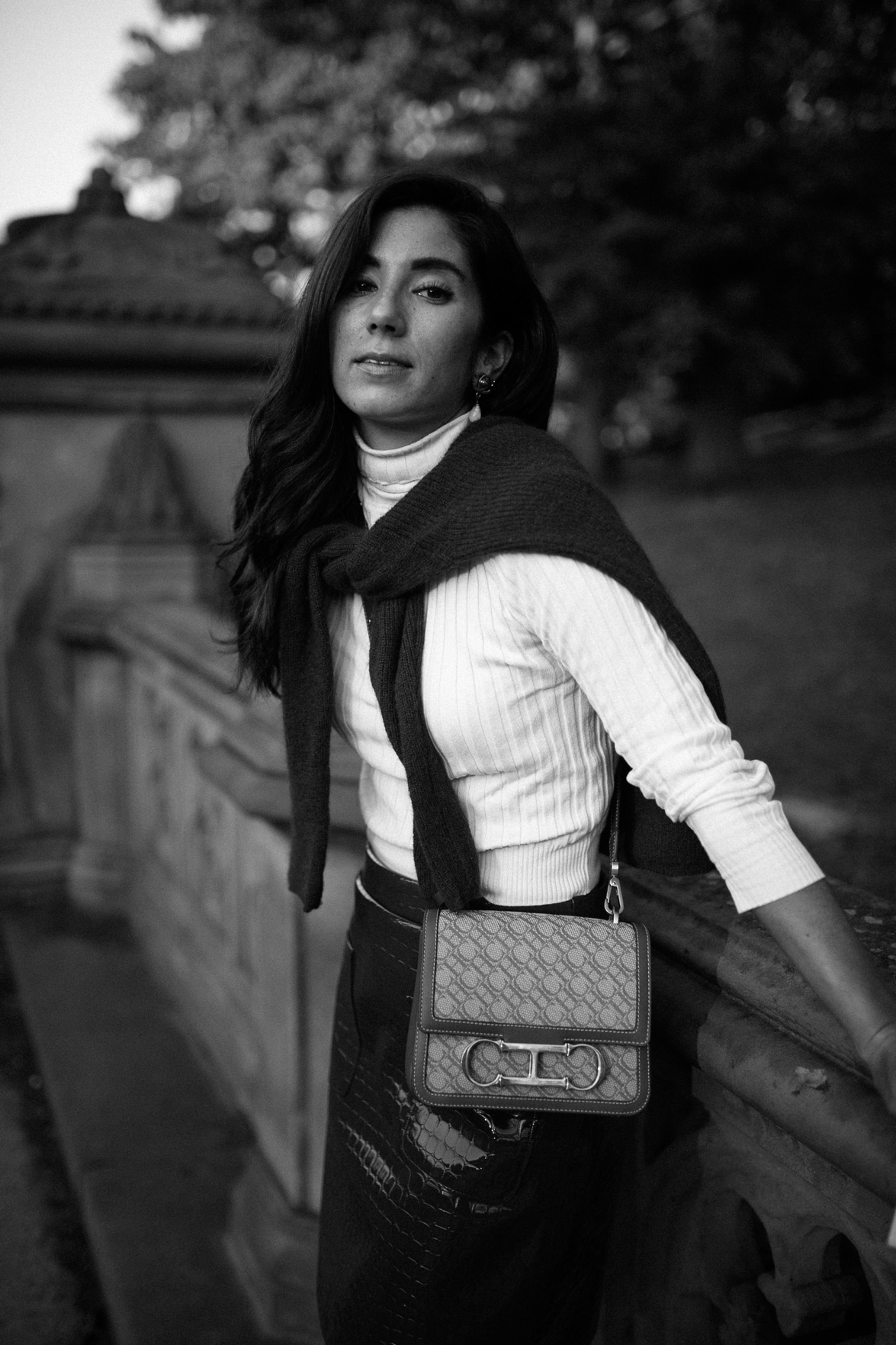 New York is full of park benches.
In fact, there's 9,000 in Central Park alone — and I like to think of each one as an extension of our already too small apartments. They're the front row seat to witness the city unfold, a spot to rest tired feet from walking too many blocks, a refuge for the last few chapters of a really, delicious book when you don't want to take the subway home, not just yet. It's funny, but something so seemingly ordinary like a public park bench can actually be quite personal for a New Yorker. (I still pass the bench where I had an amazing first kiss with my boyfriend and without fail, it always makes me smile when I see it.)
Simply put, park benches are the talisman of New York memories — past, present and future — and when they have a dedication plaque on them? Oh, they're magical! Yours truly has spent many weekend afternoons wandering and reading different plaque dedications — it's usually how I determine where I'll ultimately sit, waiting for the right one to tug at my heartstrings. Each one makes me more and more curious about a story I'll truthfully never know, like a sliver of a chapter of someone else's life. Over the years, I've read many favorites, in different parks around the city, but a recent highlight was finding a bench dedicated to John Lennon from Yoko Ono herself, in which she included the following quote from her late husband:
"Everything will be okay in the end. If it's not okay, it's not the end."
Her sign off was a simple "See you whenever. - yoko ono".
Sometimes when I'm feeling a bit down or defeated, I'll end up at that bench, for a much needed reminder. And I'll sit, with no other intention than to watch the city go by.
And in case you're in need of a playlist, the next time you're out wandering a park, perhaps reading bench dedications, I've created a wistful playlist for you. One that hopefully encourages you to stay out a bit later, sit a while longer with your thoughts and watch the world go by.