5
minute read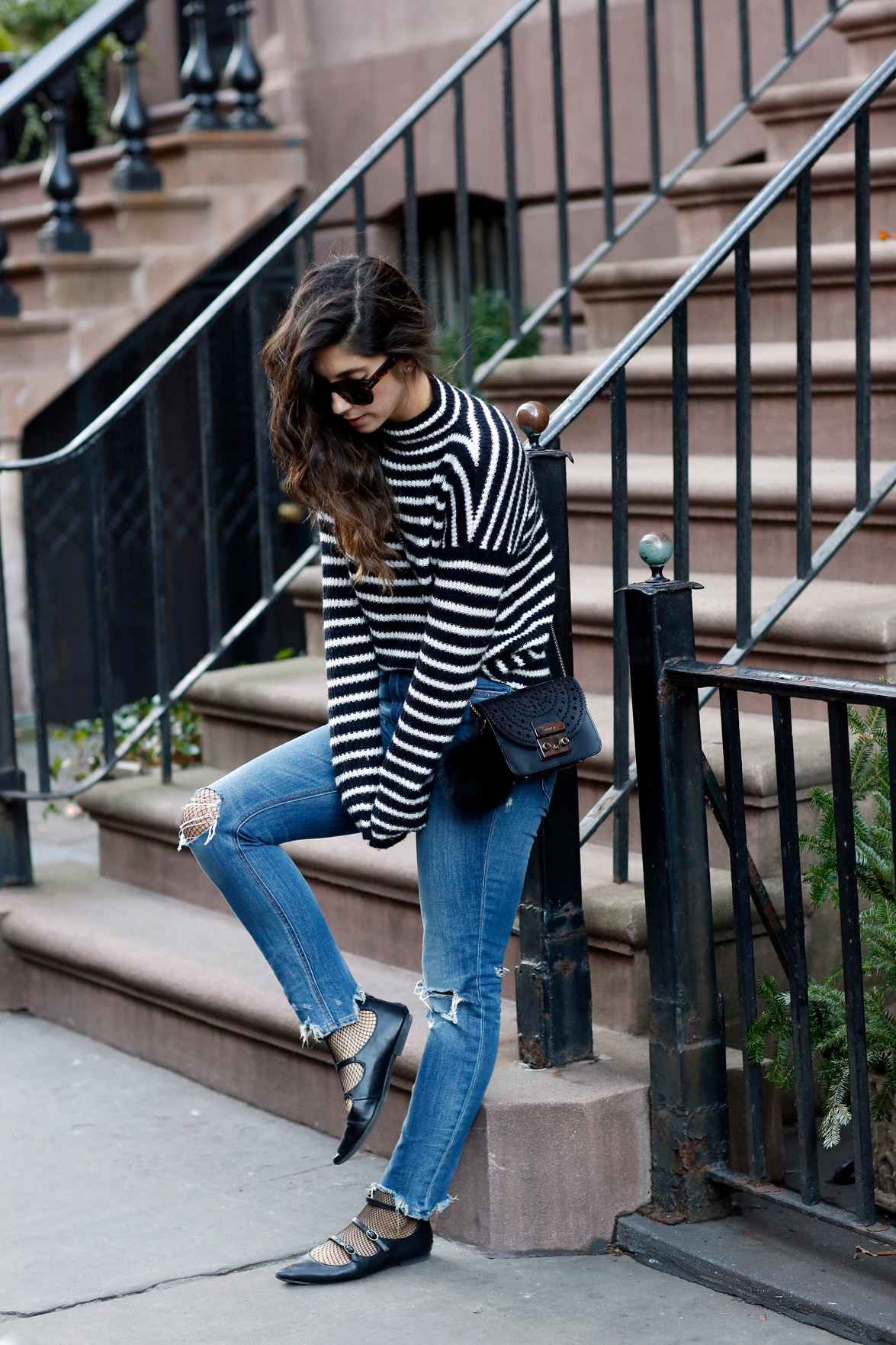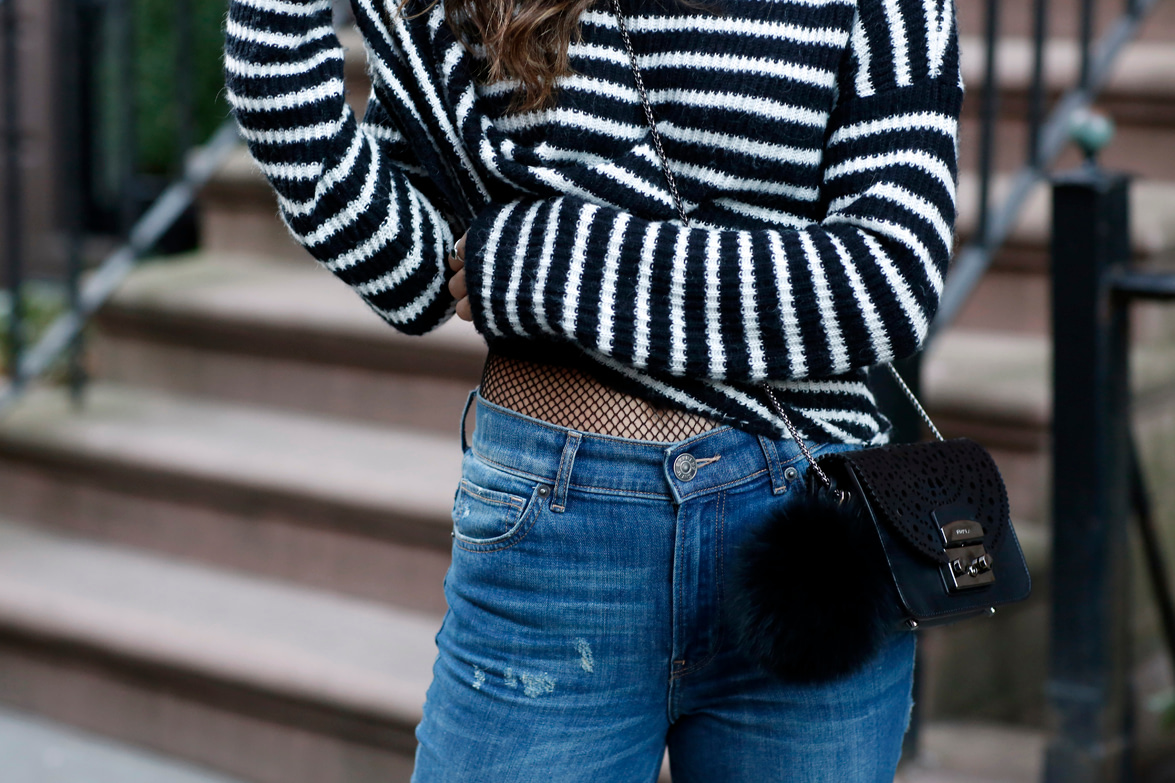 I'm a notorious list maker. In fact, if you went through my childhood bedroom, you'd find most of my diaries, while they contained the occasional "Dear Diary, Today I kissed a boy..." entry or two, by and large, they were made up of lists. Lists of things I had to do for the day. Lists for homework tasks and the order I would do them in. Lists of movies I wanted to go see with my friends. And yes, lists of boys I wanted to kiss (I mean, we have to make this somewhat Judy Blume-esque, don't we?).
Naturally, as you might have guessed, this habit has stuck with me throughout the years, filling more than my fair share of Moleskin notebooks, until, of course, a lot of my lists started transferring over to this little space online. And for better or for worse, it's kept me (somewhat) accountable -- and, it should be said, it's kept me motivated to work toward my goals. Now that I'm past the new and shiny first year of my 30s (eep, I'll be 31 in February!), I've teamed up with Express to take a good long look at the year ahead and see how I can best set myself up so the next decade is my best yet. In no particular order, here are a few of my goals/mantras/ways I want to kick ass in 2017. And yes, this includes being bold enough to wear fishnet stockings under my distressed jeans. Luckily, the striped sweater tones everything back down -- because 2017 is all about balance people!
Be deliberate with my time: They say your 20s are for learning the hard lessons. And boy, did I learn some of them the hardest way possible. My most common mistake? Pouring too much time, energy and my heart into someone or something that just wasn't good for my anymore. Of course, it's always hard to see it that way in the moment, but I know as I got further and further in my 20s, I could sense when something or someone was wasting my time -- I just refused to acknowledge it, coming up with a whole slew of excuses as to why I should see only the good in the situation. As a result, my heart has been broken, bruised and just plain disappointed -- like every other human being on this earth. But this time around, for this decade, I want to be painfully aware of the things that are not only good and amazing for me, but force myself to cut my losses when things are toxic or just not meant to stay in my life.
Learn a new skill and master it: When I look back on my 3o before 30 list, I have to shake my head a bit. What was I thinking? I gave myself at least 15 different new skills/projects/things to learn and not only was it not realistic, it overwhelmed the heck out of me -- to the point, it was hard to just start one. This year, I'm biting off what I can chew. And being happy about it. So for this year? I'll be taking a few courses in computer programming.
Delegate more: This year brought a lot of amazing highs for me -- my first full year venturing into being my own boss. The sense of accomplishment of running my own business is something that will never cease to amaze me -- but it's also pushed me to limits that I didn't realize I had. And breaking points I didn't know I had. And my downfall each time was just not asking for help when I know I needed it, for fear of losing control of something or not feeling "like I had it all balance." The truth is, no one ever has it "all balanced" -- but that's why you surround yourself with people who can help you strike it as best as possible. This year, I'm ready to take on board a part-time editorial assistant. I'll flush out a full job description later in a longer post, but for now, let's say 10-15 hours per week, must have a creative eye, must be be based in NYC and must love to tell stories. Oh, and yes, it's paid. Let's chat.
Trust my gut: I'm beyond guilty of doubting myself -- and once I jumped head on into this freelance life, each day is a struggle with the inner-self doubt in my head. It's one of those dispositions that's hard to shake, but I'm trying to understand where it's rooted so I can better eradicate it and listen to what my gut is actually telling me. Think someone is really not that into you? Chances are, they're not. Think a risk at work will pay off? Only one way to find out.
Doing one random act of kindness each day: It sounds lofty and it sounds kind of exhausting, but I promise it's not. Sometimes, it can be as simple as going out of your way to smile and say hello to someone on the street. Or perhaps buy coffee for the person behind you in line. Or paying a random compliment to someone because the moment strikes you. I can't tell you how many times someone has literally "saved" my day because of a seemingly insignificant smile or kind word.
What are some of your resolutions for the year ahead? Would love to hear!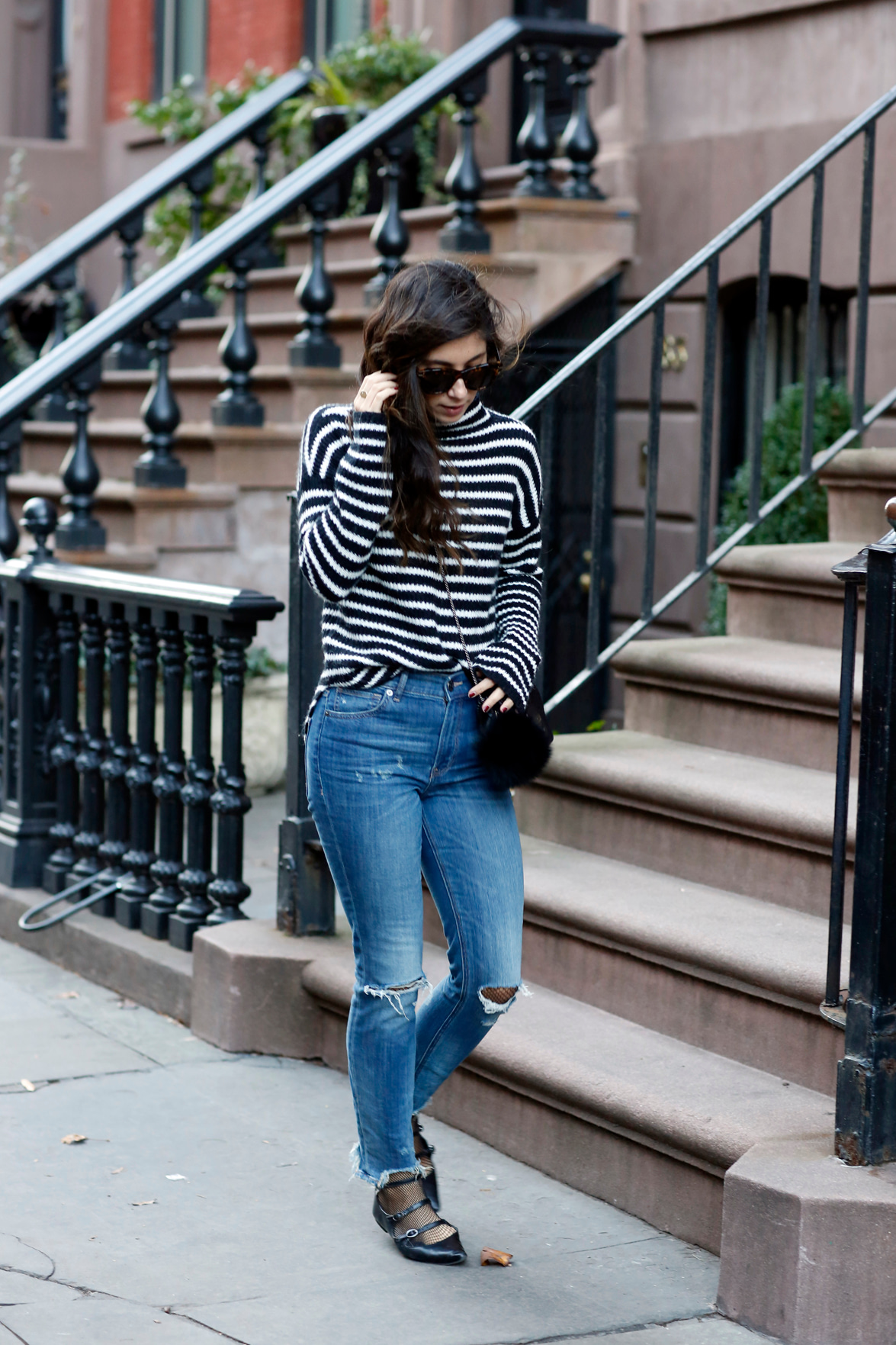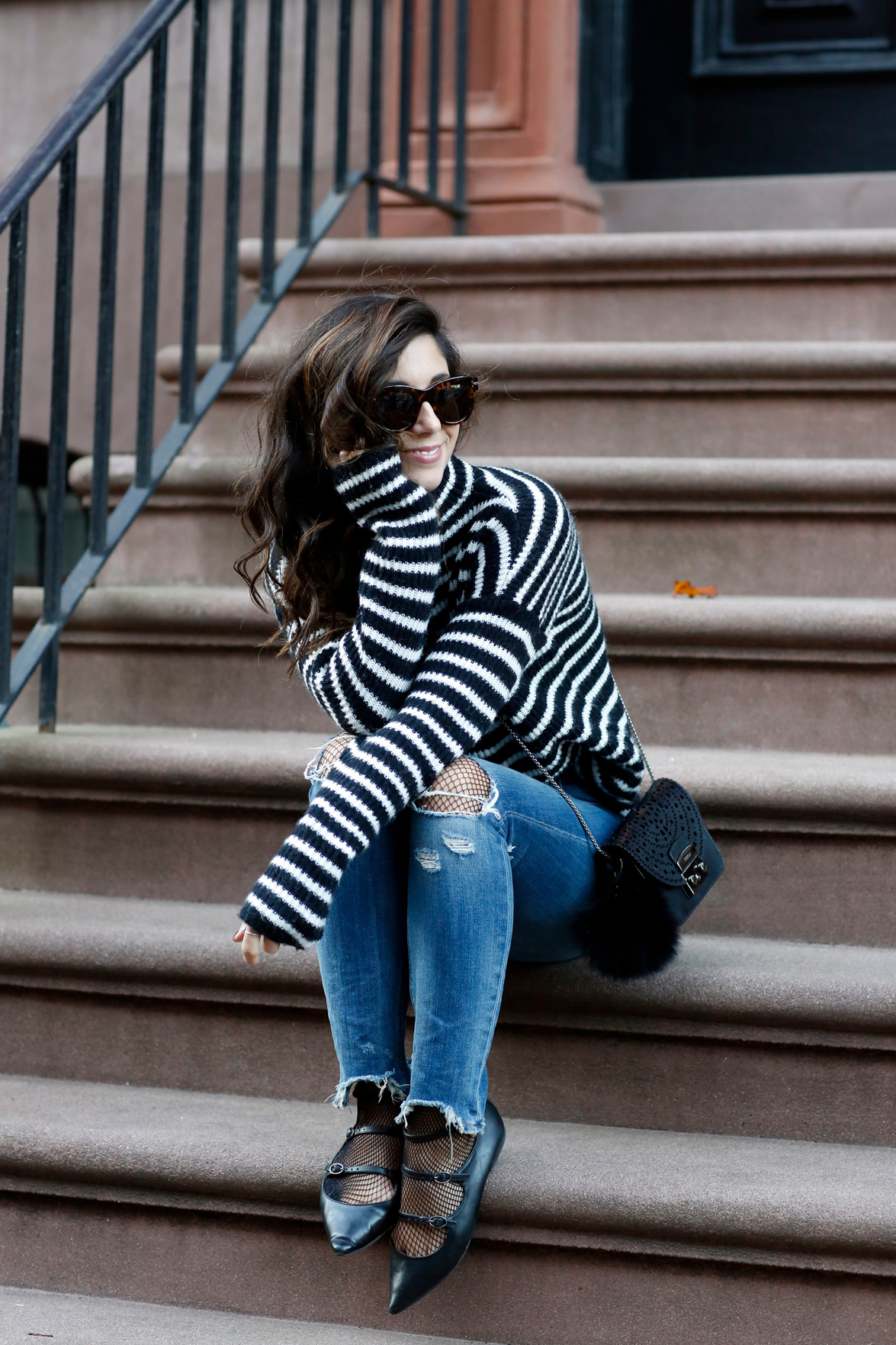 OUTFIT DETAILS: Express sweater // Express jeans // Express fishnet tights // Express flats // Furla bag // Celine sunglasses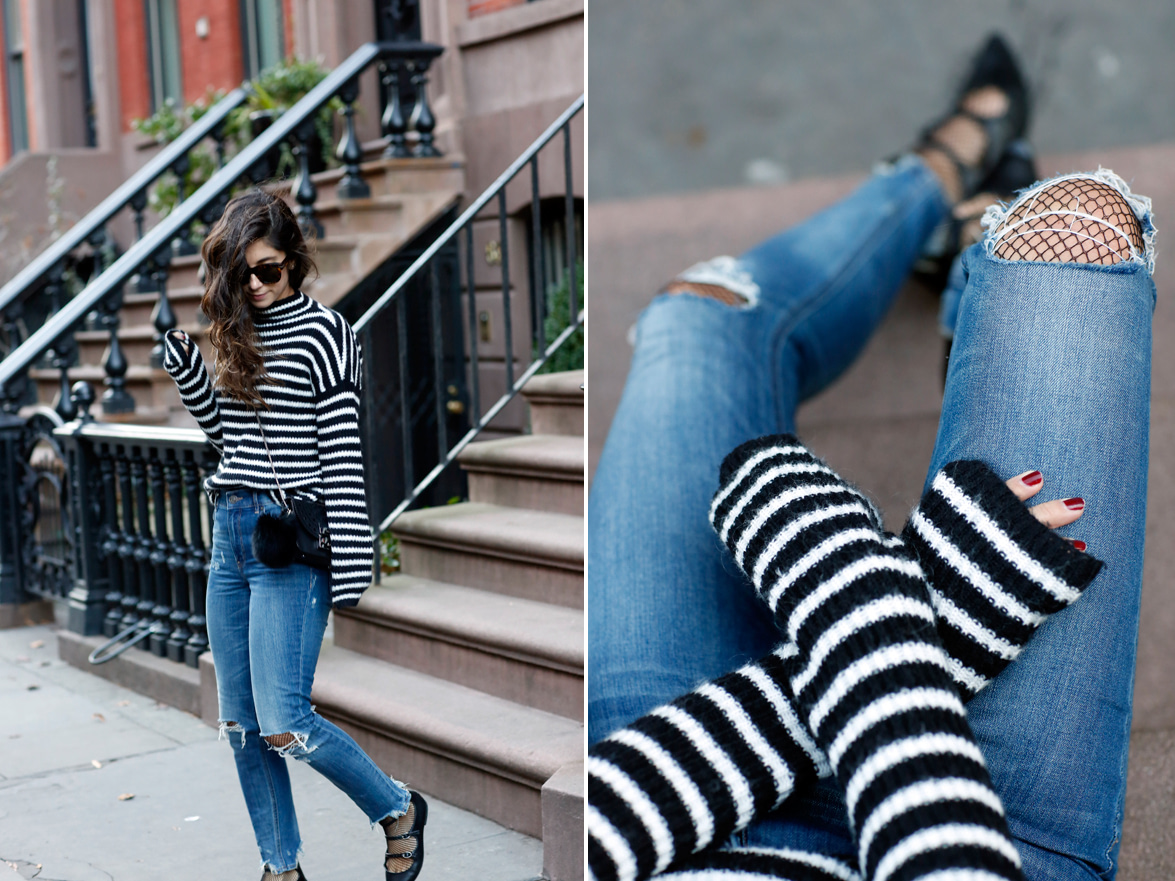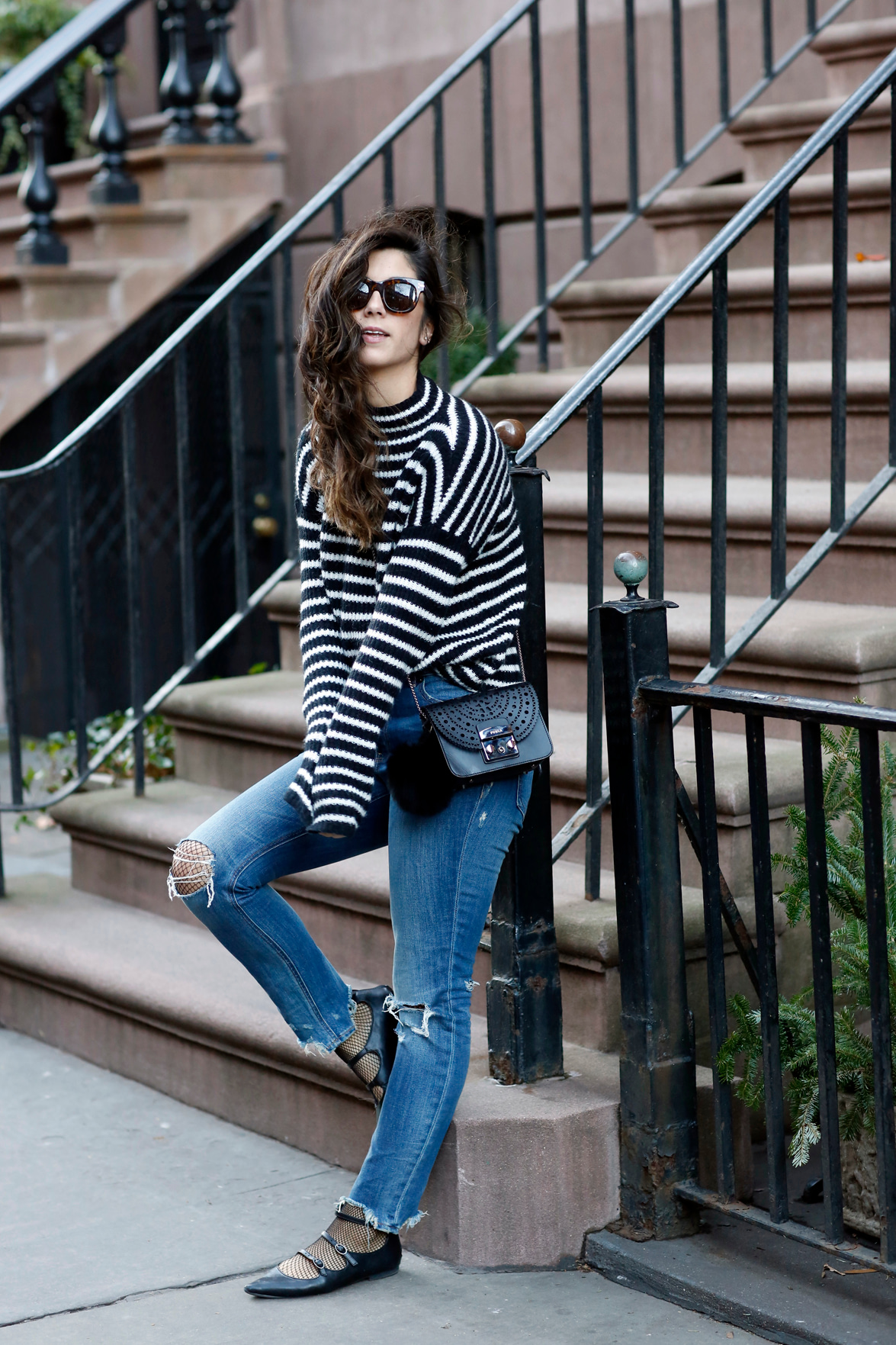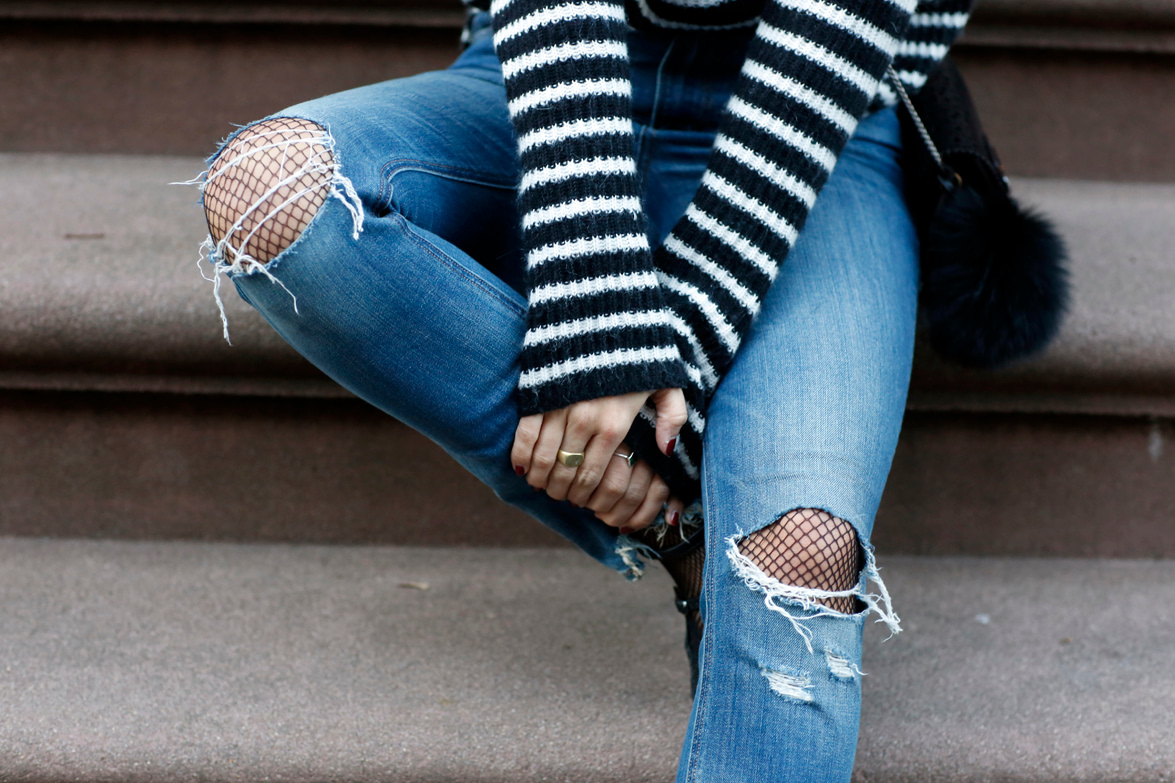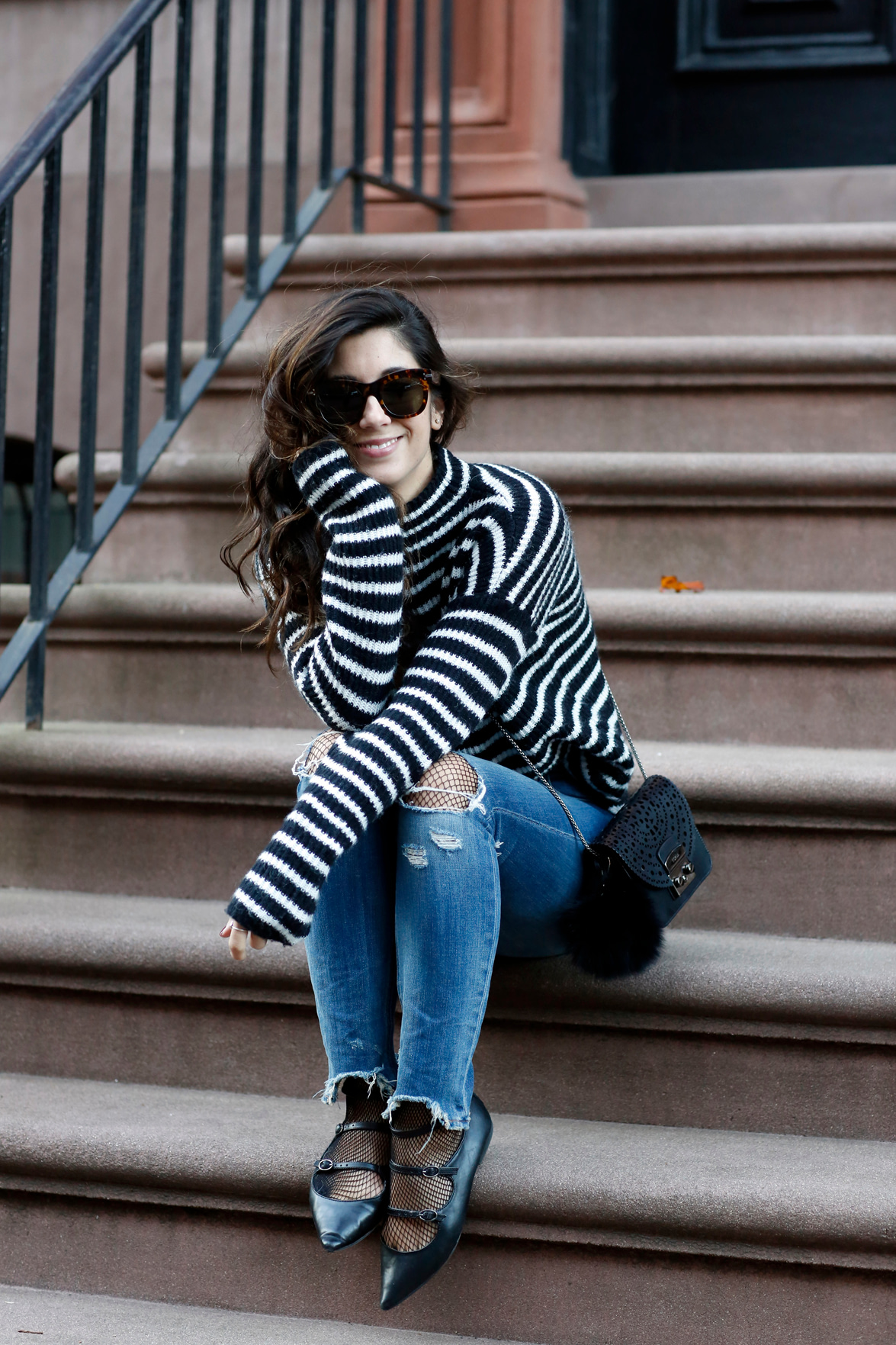 This post was in collaboration with Express. As always, all opinions and styling are my own. Thank you for supporting all This Time Tomorrow collaborations!