3
minute read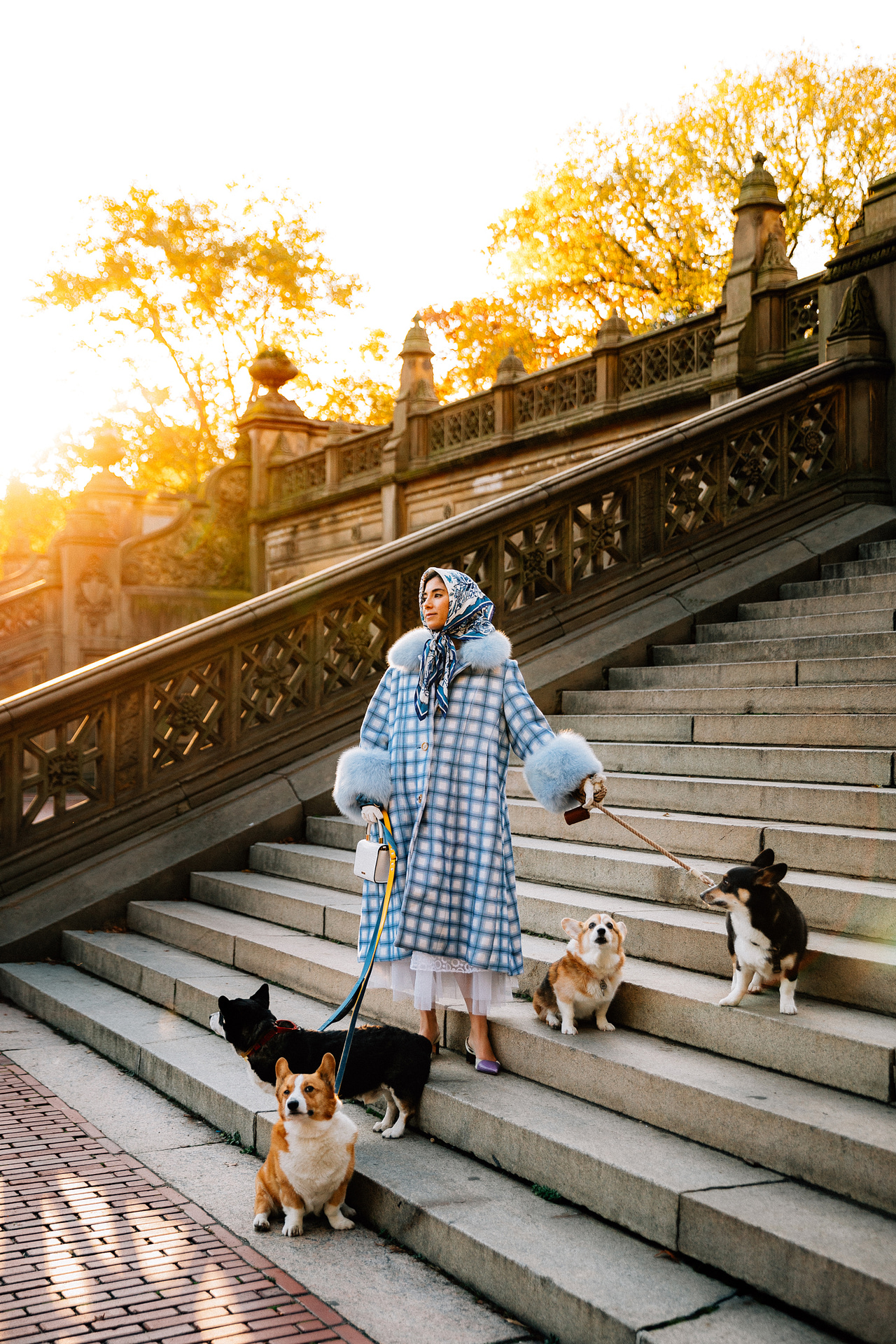 OUTFIT DETAILS: Saks Potts coat borrowed from Allie Provost (from last year, similar faux fur style here) // Atlantic-Pacific X Halogen dress (from this summer, similar style here) // Sarah Flint scarf (gifted) // Aldo bag (gifted last year, similar style here) // Vintage gloves (love this pair!) // Manolo Blahnik heels (similar pair on sale!)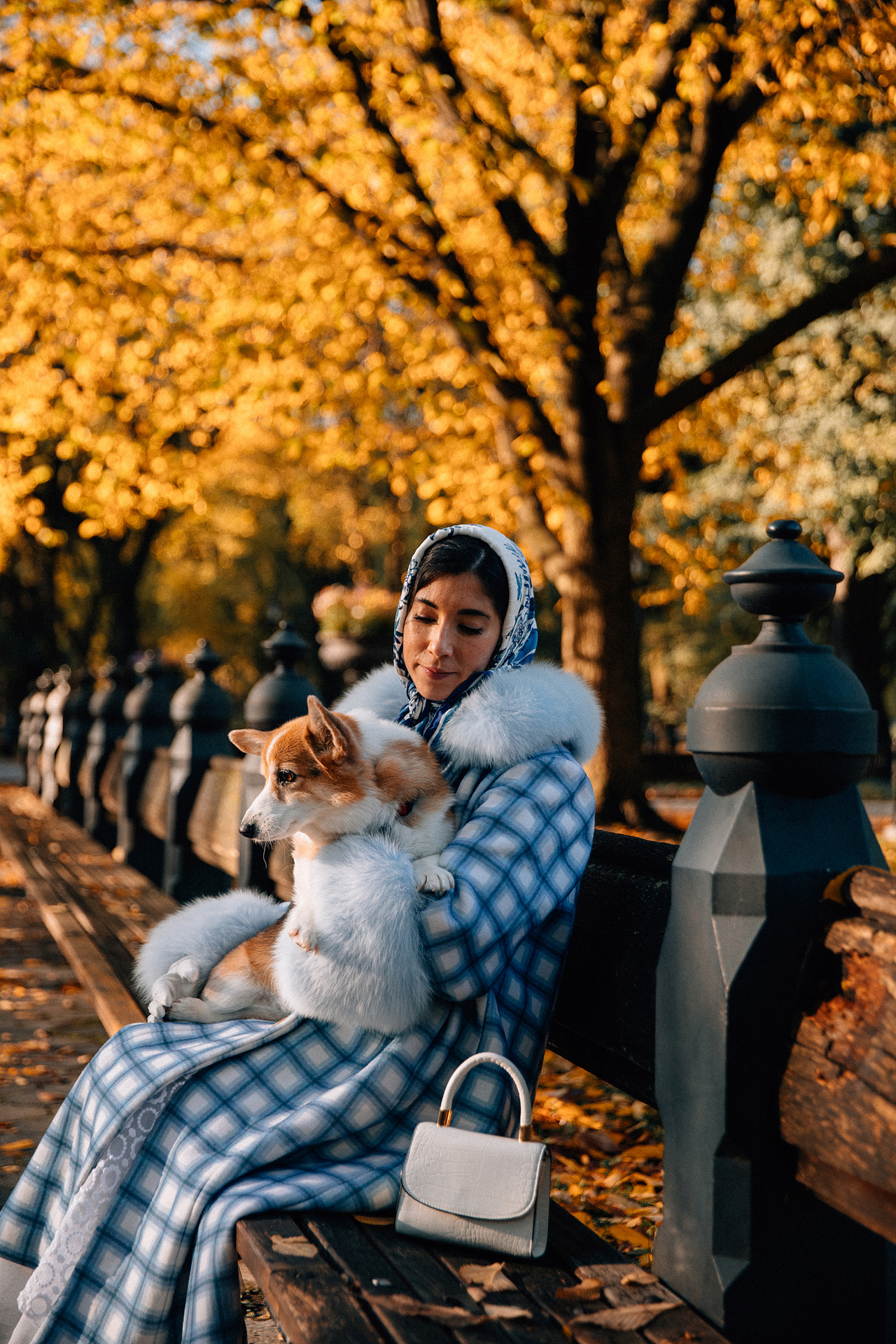 "Let us not take ourselves too seriously. None of us has a monopoly on wisdom." ~ Queen Elizabeth II
Just wanted to share a quick post today, featuring some of my favorite photos ever taken in the history of this blog. It's been a longtime dream of mine to dress up as the ultimate Corgi Queen herself, Queen Elizabeth II, for Halloween and while I was a bit late to the game this year, I decided I (and maybe you all?) could use a good laugh. So I met a few new Internet friends -- Yoshi, Pablo and Duke -- in Central Park on Halloween Day and thanks to a little bribing and a lot of butt sniffing (them, not me), we documented the occasion, much to the delight of a few fellow park dwellers that early morning.
On a more serious note, I know this week is going to be anxiety-ridden for us all. Perhaps it already is for you -- and realistically speaking, we may not know the final outcome for days or weeks past tomorrow's Election Day. I don't know about you but that fact alone spikes my blood pressure a few points -- so I highly encourage you all to get a solid routine of self-care in place this week. Reflect, meditate, exercise, read, whatever that looks like for you. Make sure you're getting all the water your body needs, plenty of sleep and after you've voted tomorrow, regardless of what the final outcome is, let's not forget there is plenty of work and good to be done outside of the polls. It doesn't end at Election Day.
Or as Winston Churchill might have said, "Keep calm and carry on. And don't forget to vote!"
(I may have added that last part, but I'm sure Churchill would undoubtedly approve of my ad-lib.)