19
minute read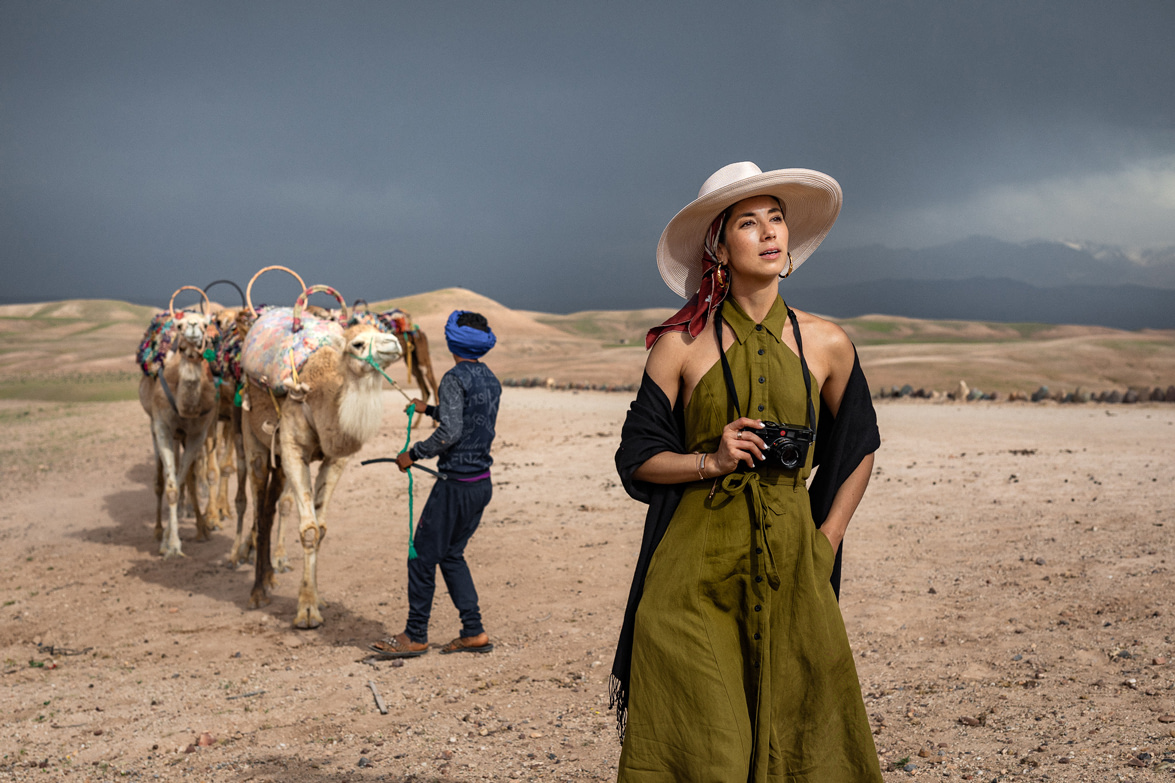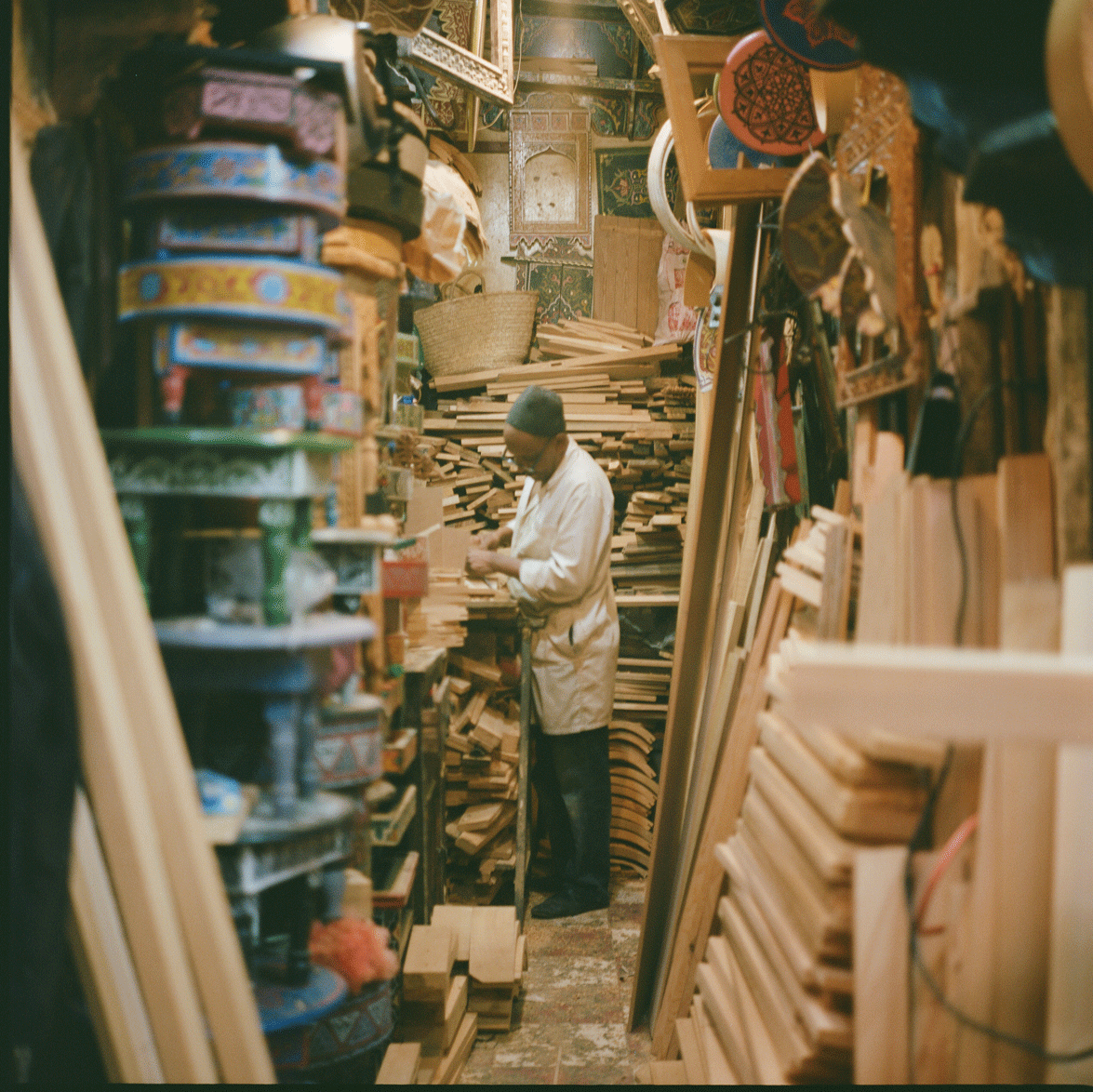 Marrakech. Marrakech. Marrakech.
For years now, the idea of Marrakech has seemed like a dream to me, something from an old, old fairytale perhaps -- the mere uttering of it's name sounding more like an enchantment or a spell, than a place on an atlas. So when the prospect of visiting became an all too real reality, I was quite literally in shock, not quite sure how to come to terms with the idea of exploring a part of the world that until recently, didn't feel within grasp.
And fortunately enough for my daydream, from the moment we set foot in in Morocco, I couldn't help but feel as if we were walking around in an actual dream. The heat of the afternoon desert sun wrapping itself around us, as the energy of the marketplace consumed all our other senses -- the sound of vendors speaking a smooth cocktail of French and Arabic, the smell of mint tea brewing just inside a riad courtyard around the next corner, the brisk breeze as a daredevil motorist whisks past you on their motorbike, the call to prayer humming in the distance -- to simply walk around within the medina walls of Marrakech is an intoxicating dance that truly keeps you on your toes at every intricate narrow alleyway turn and it was one that I desperately didn't want to end.
If you happen to be planning your own trip to this part of the world, I'm happy to report: the spell is in fact, quite real, and for weeks afterward, you'll feel its effects -- more like a daze, really. For this particular trip, we only spent time in Marrakech, but something tells me I'll be returning to Morocco again and again throughout my life -- perhaps you'll feel the same? Here's a run down of everything we did, including some helpful planning and packing information.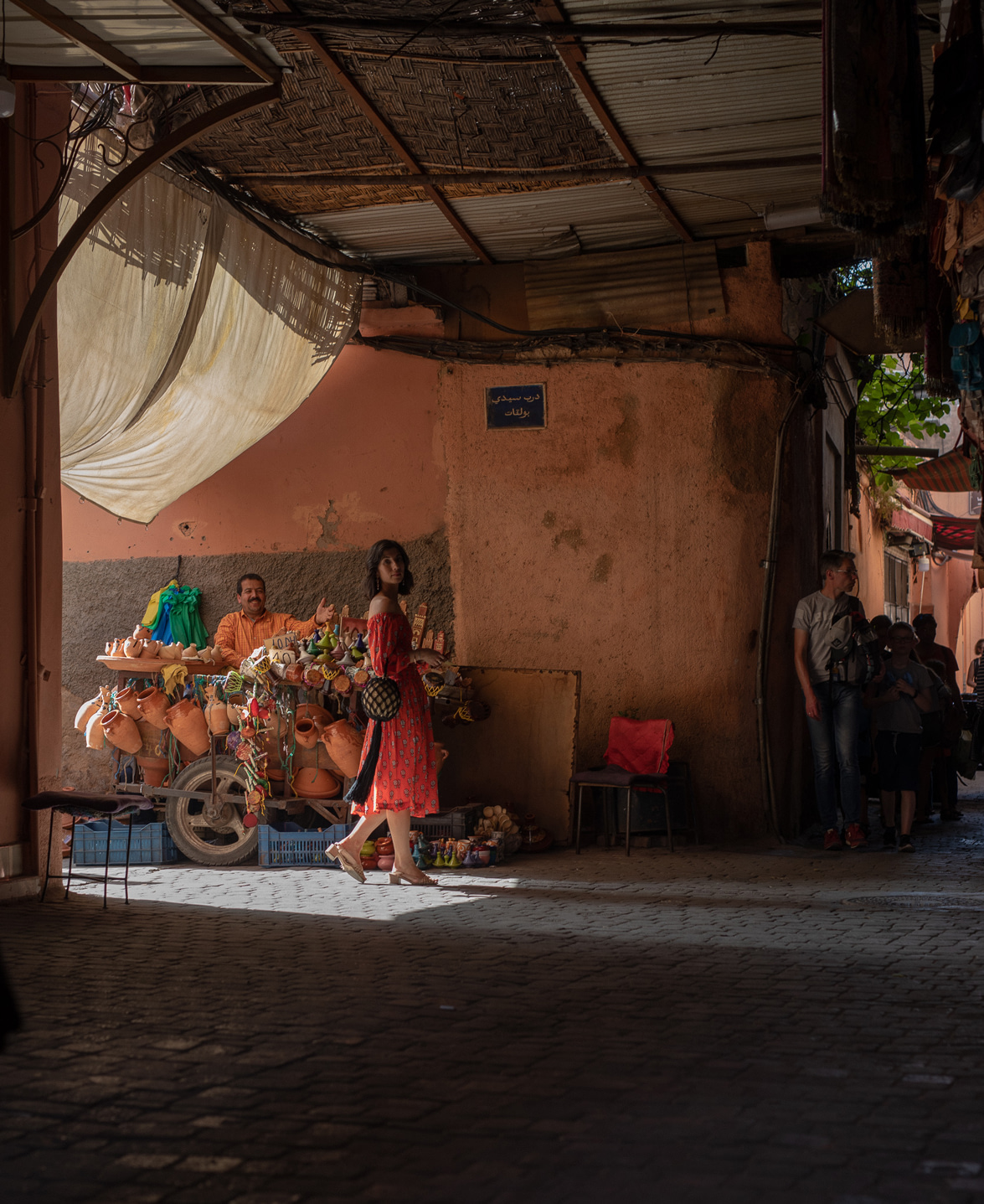 ALL OUTFIT DETAILS WILL BE LINKED BELOW AT END OF POST.
Housekeeping: What to know before you go
Packing and what to wear: This was probably one of the most asked questions from you guys regarding Marrakech, a close second being safety, which we will get to next. In terms of outfits though, I didn't really modify or change my approach from my usual outfit routine. You all know me, I love a good midi or maxi dress/skirt and I rarely wear anything too fitted or revealing, which I think really worked in my favor for this trip. I did make a point to bring a lot of silk wrap scarves and shawls, which I brought with me during the day to cover my shoulders when I felt it was needed -- highly recommend doing this. Please note, this isn't to say you can't wear anything short or fitted -- I saw plenty of tourists wearing the usual summer attire (shorts, tank tops, mini skirts etc.) -- and I feel like a lot of the locals are very used to it at this point. But I will underscore I personally felt the most comfortable and the most respectful when I dressed with local culture in mind -- while it is a major metropolitan tourist destination, it's still a relatively conservative Muslim city -- most women are fully covered, either with a hijab or a full burqa (the veil that covers their face as well, except for the eyes).
Safety: Moving on to safety, I just want to start with my short answer first: we felt extremely safe in Marrakech. That said, we did stay in more upscale riads/hotels  so I can't necessarily speak to all of Marrakech. As with any major city you travel to (New York included!) there will always be areas that are likely less safe than others, so I recommend doing a bit of neighborhood research when booking your hotel to make sure you're in a safe, highly-rated and reviewed area. In general, it's a very bustling city -- especially when you're in the Medina and the souk alleyways -- and lots of people will be trying to sell you something pretty much at every turn. I don't mean to paint this in a negative light, it's just something to be mindful of -- I recommend avoiding eye contact, saying no thank you firmly and walking away with purpose as this usually deters them from giving you their pitch for too long. Once you tune out the buzzing of it, it does take on an other worldly charm.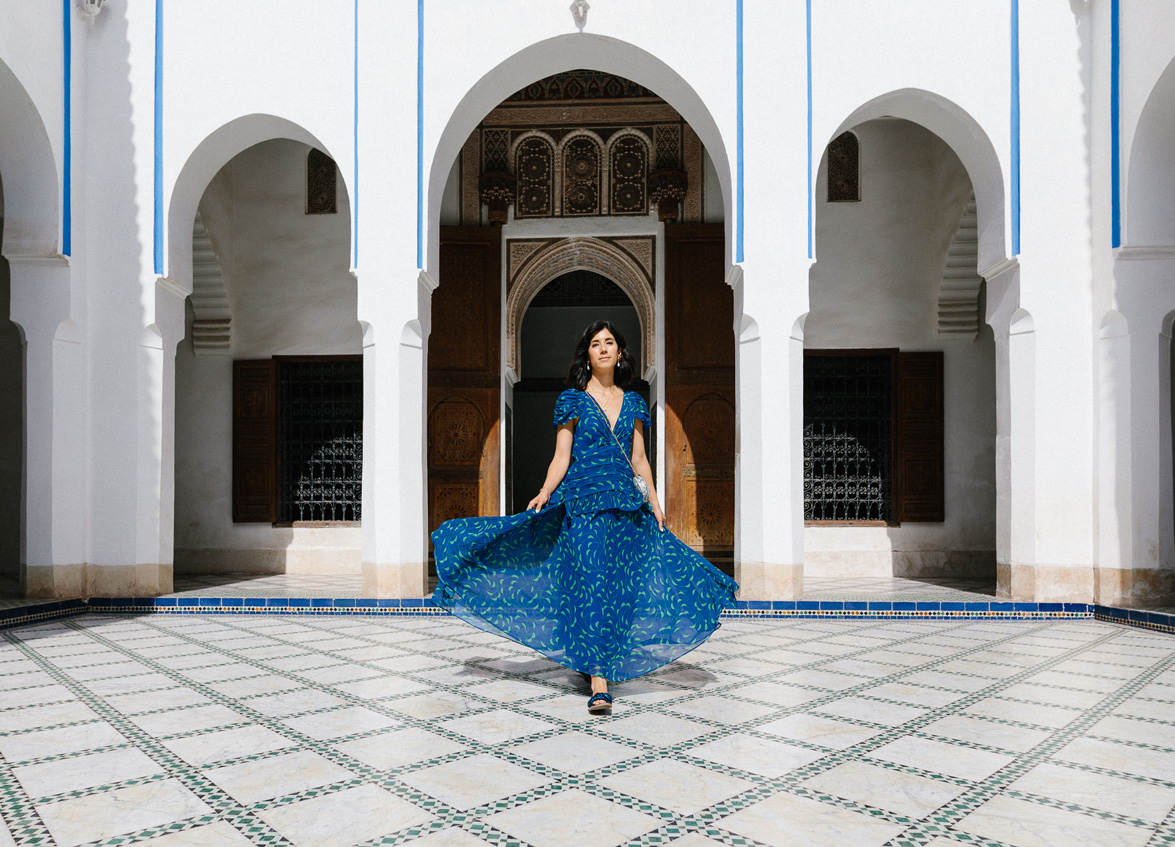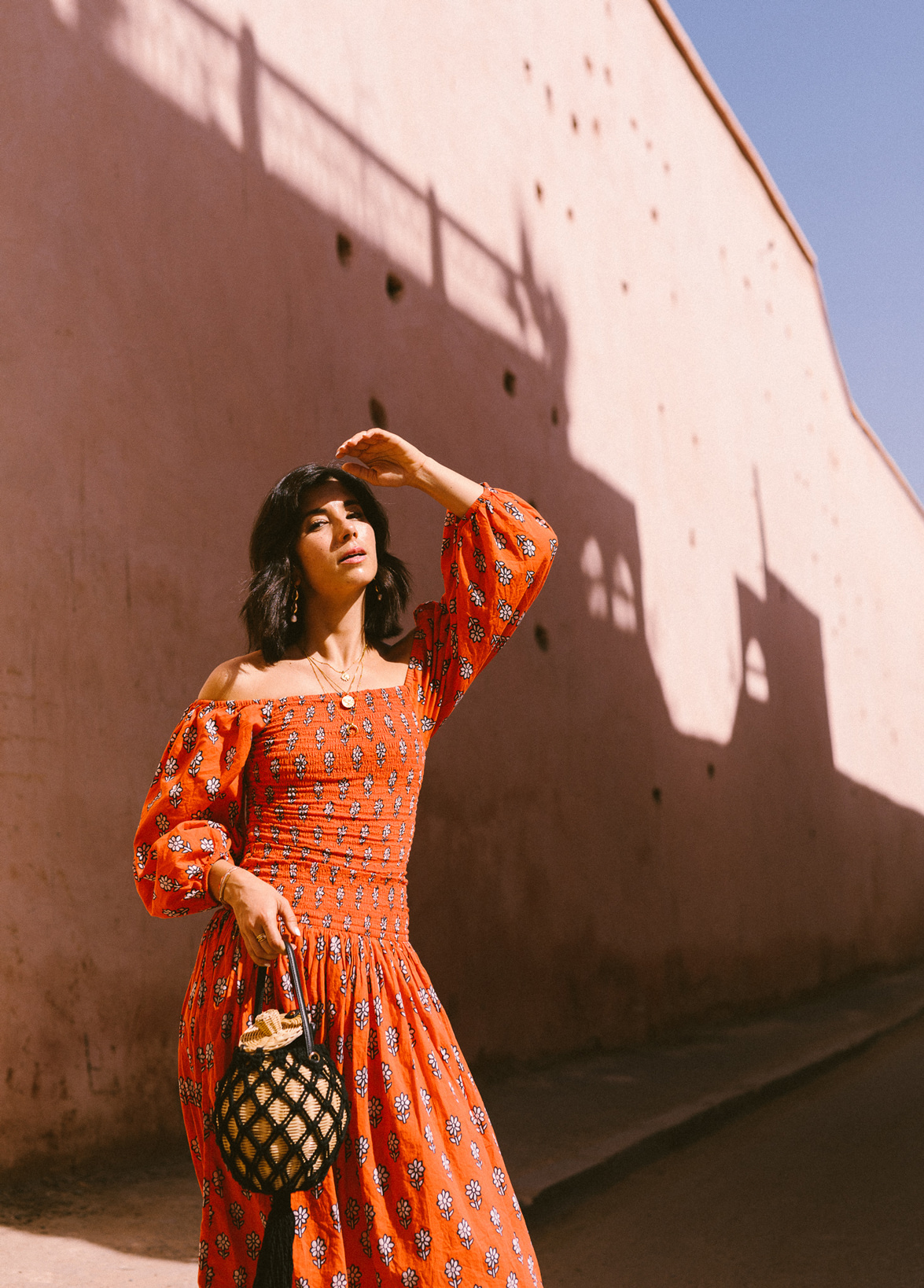 Time of year: We had 6 full days in Marrakech at the end of April, beginning of May and I will say, we had some pretty warm days (around high 80s, low 90s) with very dry heat -- it is a desert after all. As someone who grew up in the desert, I'm used to this, but I highly encourage you all to make sure you're hydrated throughout the day as the sun can really zap you quickly if you're not careful. (That reminds me, I have advice regarding the local water, but we will get to that in a minute). In general, best times of year to visit Marrakech are considered to be March through May and again in September through November as the temperatures are much more mild and temperate. You'll also want to research as to when Ramadan, a month-long Muslim fasting period, will be occurring that year, as it's timed with the lunar calendar. While the city is still operating during this time, many shops and restaurants may be closed during Ramadan and it's not uncommon for eating or drinking in public to be prohibited in a lot of the major cities, Marrakech included.
Flights: Unfortunately, there are no direct flights from the greater New York area to Marrakech. You can, however, fly direct to Casablanca and connect there or there are a number of major flights between New York and Paris, London and Madrid, all of which have easy connections to Marrakech. We flew British Airways to Heathrow on the way there and via Iberia Airlines through Madrid on the way back (probably won't fly Iberia again, but that's another story for another day). I recommend booking flights early -- it was hard to find deals.
Vaccinations: Whenever I travel to a new country and especially a new continent, I'll look up what the CDC recommends as far as vaccinations go. While traveling to Marrakech doesn't REQUIRE any of the ones we got, it was highly recommended. About a week before we left, we got shots for measles (since there's currently a huge outbreak in Brooklyn right now), Typhoid and Hepatitis A (mainly for water and food diseases).
Bring Moroccan dirham: Most, if not all, restaurants and a lot of vendors, accept major credit cards, but I always believe in carrying extra local cash just in case. It came in handy for tipping, smaller purchases and cab rides (which most don't accept cards). A quick and easy way to convert the currency? Simply drop the last digit from Moroccan dirham and you roughly have the amount in US dollars. So 300 Moroccan dirham = $30 US dollars.
Planning: As you might have spied on Instagram while we were there, I was working with the new boutique travel planning site Pause, using a lot of their vetted recommendations to curate our itinerary while there. I've already shared a lot of my tips as to how we curate our trip itineraries here in this post, but let it suffice to say, Pause is a new secret weapon in my arsenal -- such unique local recommendations, from restaurants to points of interest, with great tips on how to prepare for the trip itself.
Water: We were advised not to drink any of the tap water in Marrakech -- and to even go as far as not brushing our teeth with the water either. Always ask for bottled water at restaurants and hotels, unless your hotel offers filtered/purified water (El Fenn and La Sultana both did), in which case, you're golden. Of course, you're fine with the tea since the water has been boiled.
Language: As you probably already guessed, the main languages spoken are Arabic and French, but English is very common throughout Marrakech. Of course, I always recommend brushing up on a few key phrases -- in this case, in both Arabic and French -- to show that you're at least trying to communicate.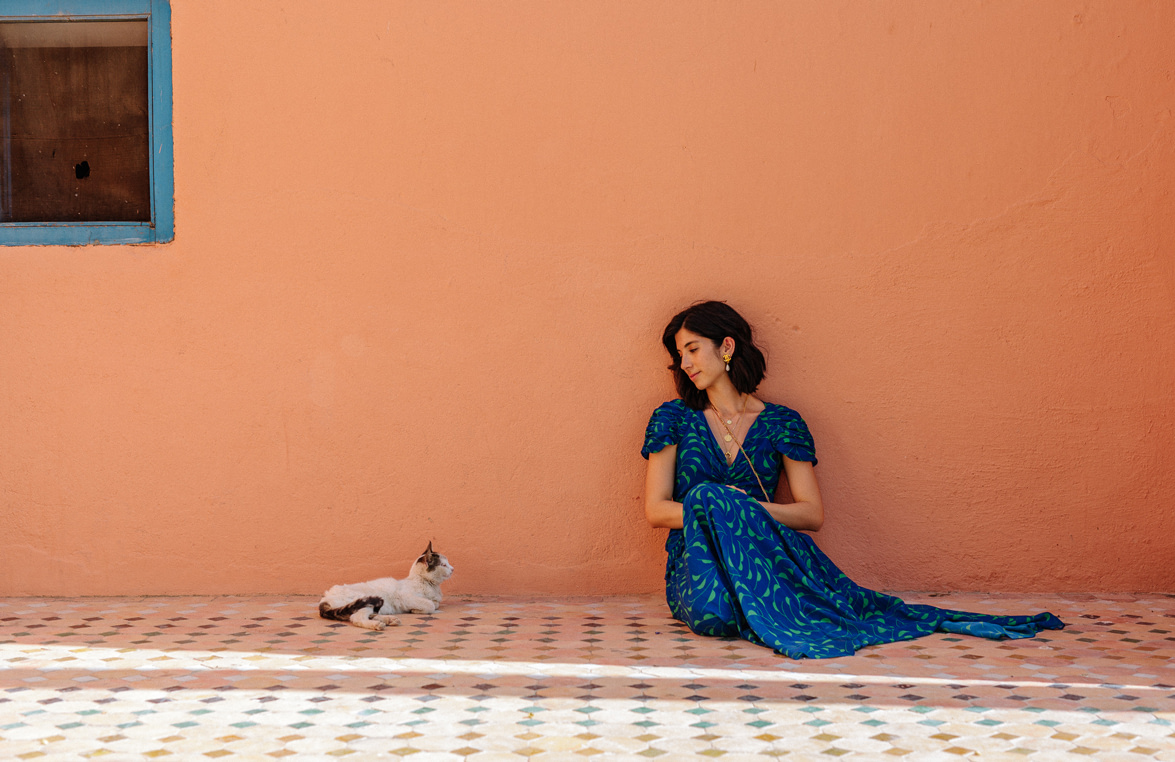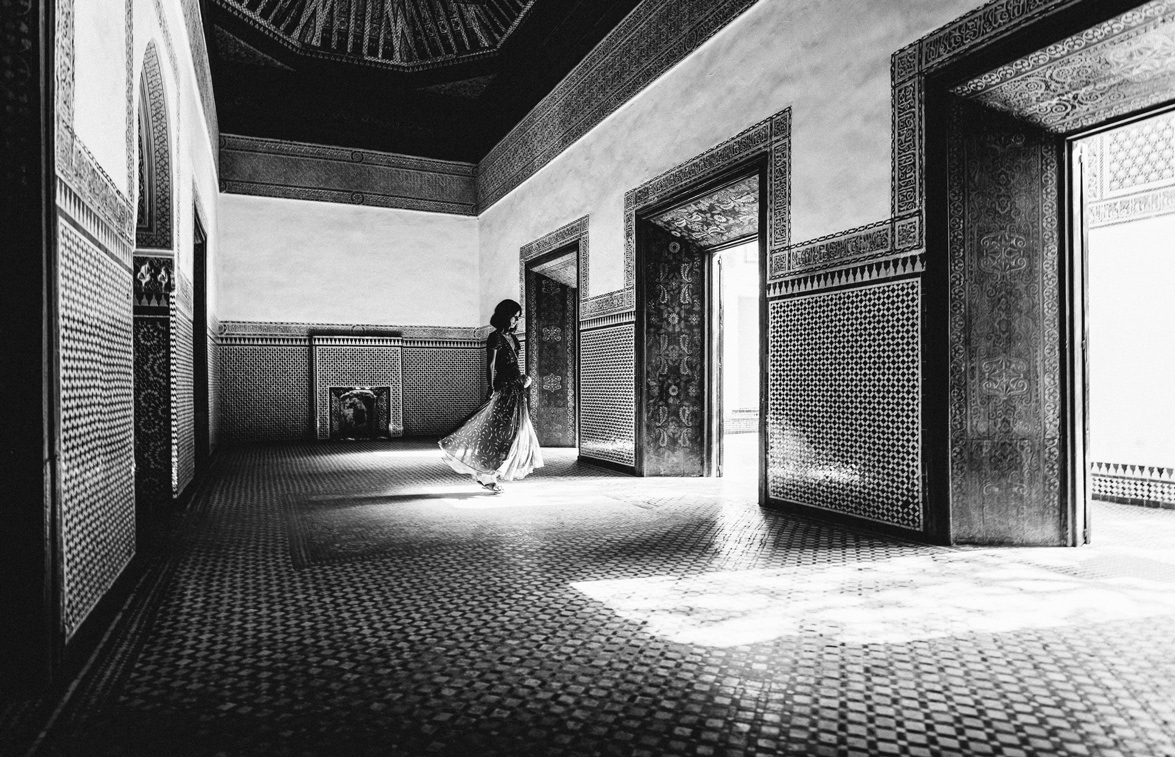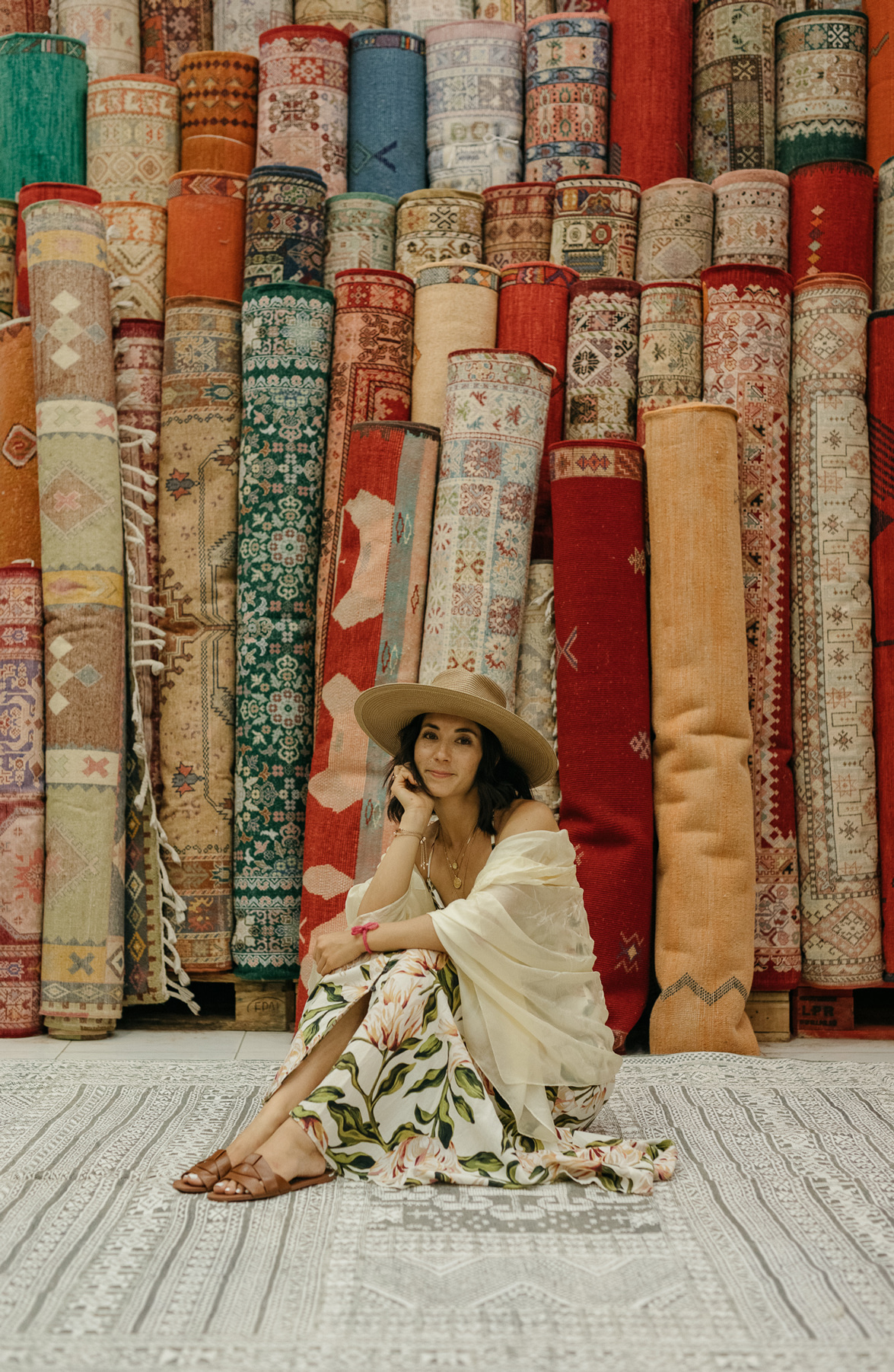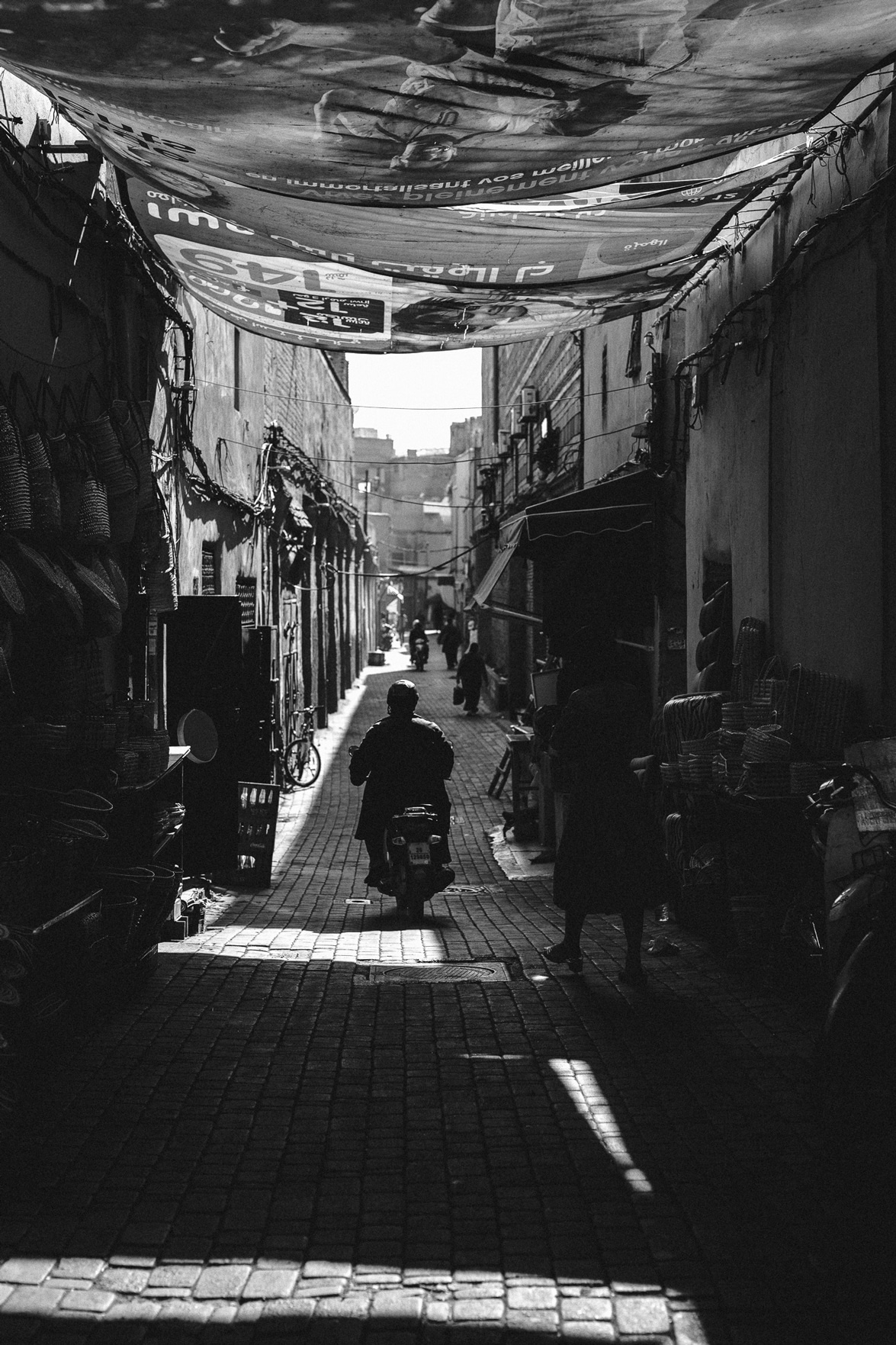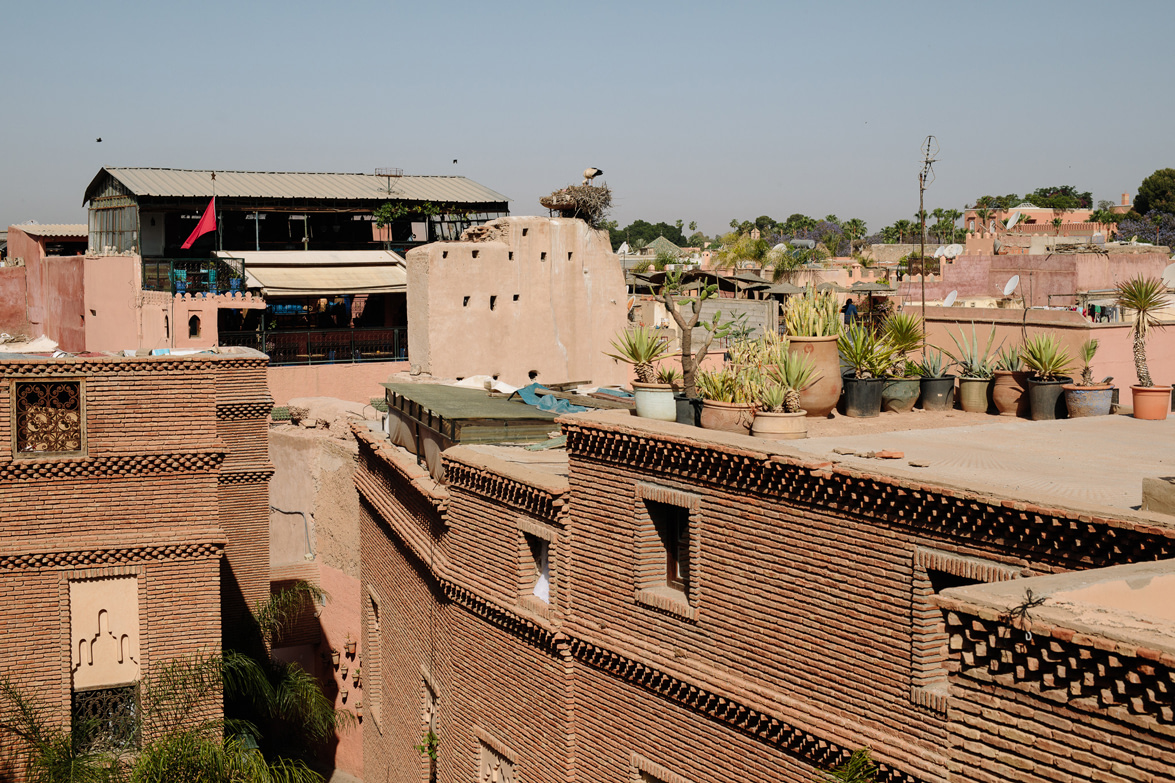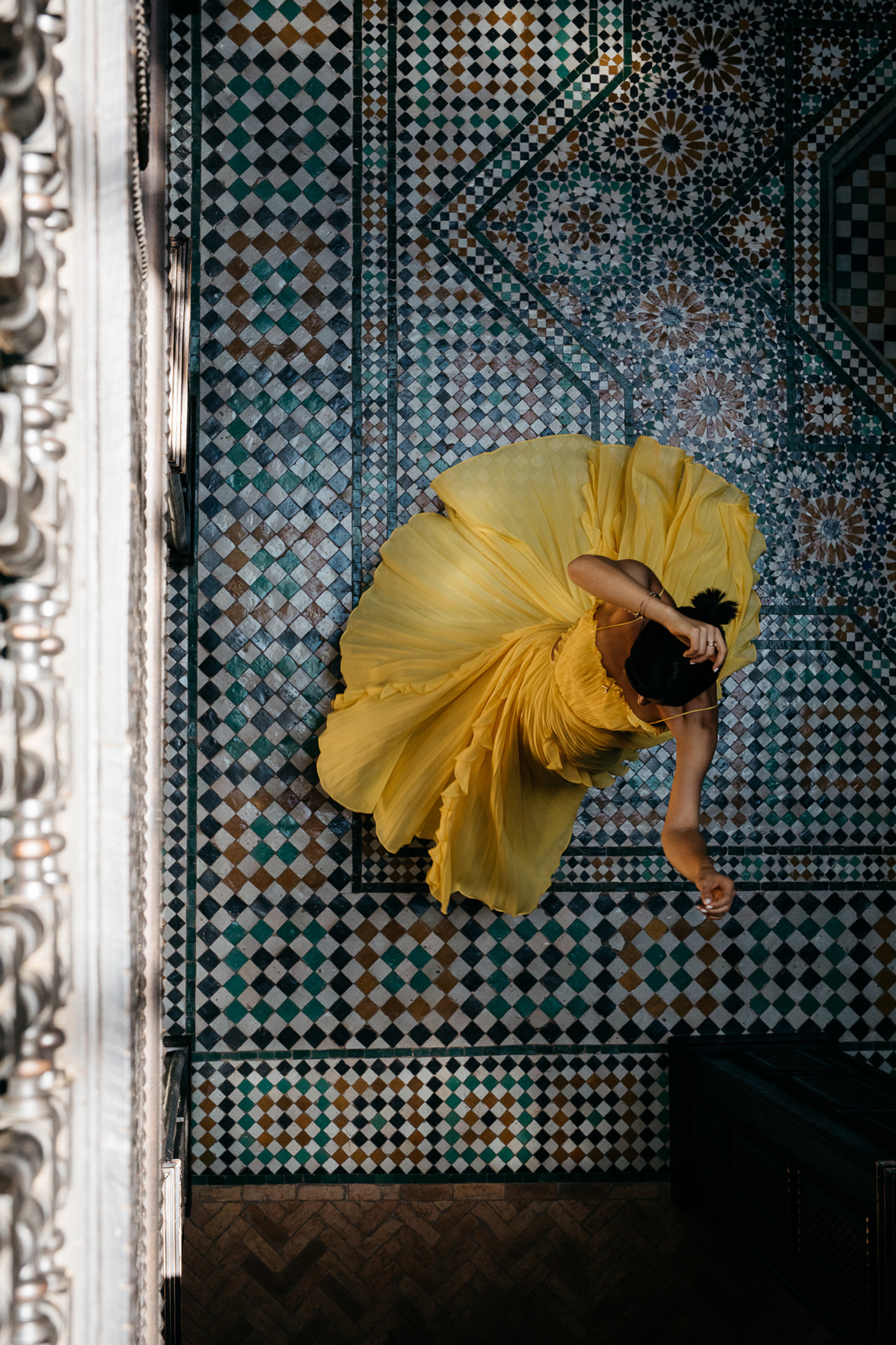 Riad Sweet Riad: Where to stay
La Sultana: We were quite fortunate to partner with La Sultana for at least one night during our stay -- would 100% have stayed longer if they had availability! I've included quite a few photos of La Sultana here in this post but let's just state the obvious: it's an absolutely stunning property. What I loved about it (and what I loved about both of our hotels really) was just how intimate they felt. Neither property had a vast amount of rooms (tip: you need to book your accommodations pretty early, because the good riads fill up quickly!), making them feel like a charming boutique hotel with the bells and whistles of a resort. The interior decor is insane -- each wing of the riad representing a different house, with a different theme, no two rooms look the same -- expect a lot of beautiful tile work, Berber antiques and the most Instagram-ready pool courtyard you've ever seen. We stayed here our first night in town and the staff was SO amazing -- such a great note to start the trip on. Our room wasn't ready for a few hours but they whisked our luggage away and got us straight into the spa for a massage, which was so needed after those flights!
El Fenn: And just when I didn't think I would find another beautiful hotel like La Sultana, El Fenn came into my life. If we had to assign New York hotel personalities here, I'd compare La Sultana to that of The Plaza and El Fenn to The Ludlow -- both beautiful properties for different reasons. La Sultana touts a lot of history and heritage, whereas El Fenn felt like it's cool, millennial cousin, with more modern art and a Western flair. We spent more nights at El Fenn because of availability and it'll probably go down as one of my favorite places to stay ever. Owned and designed by Richard Branson's sister, Vanessa Branson, you can tell the place has been curated with an artful eye -- unique color combinations for checkerboard flooring, colorful accent walls and a perfectly placed hammock between two orange trees in one of the courtyards -- in other words, a photographer's dream. Again, the staff really outdid themselves here and we particularly loved the front desk manager Balaid -- we relied on him a lot for recommendations, making reservations and just general advice for getting around. He was the sweetest. If you happen to stay here, please tell him hello for me! For reference, we rented one of their medium rooms and it was the perfect size! Found via Pause.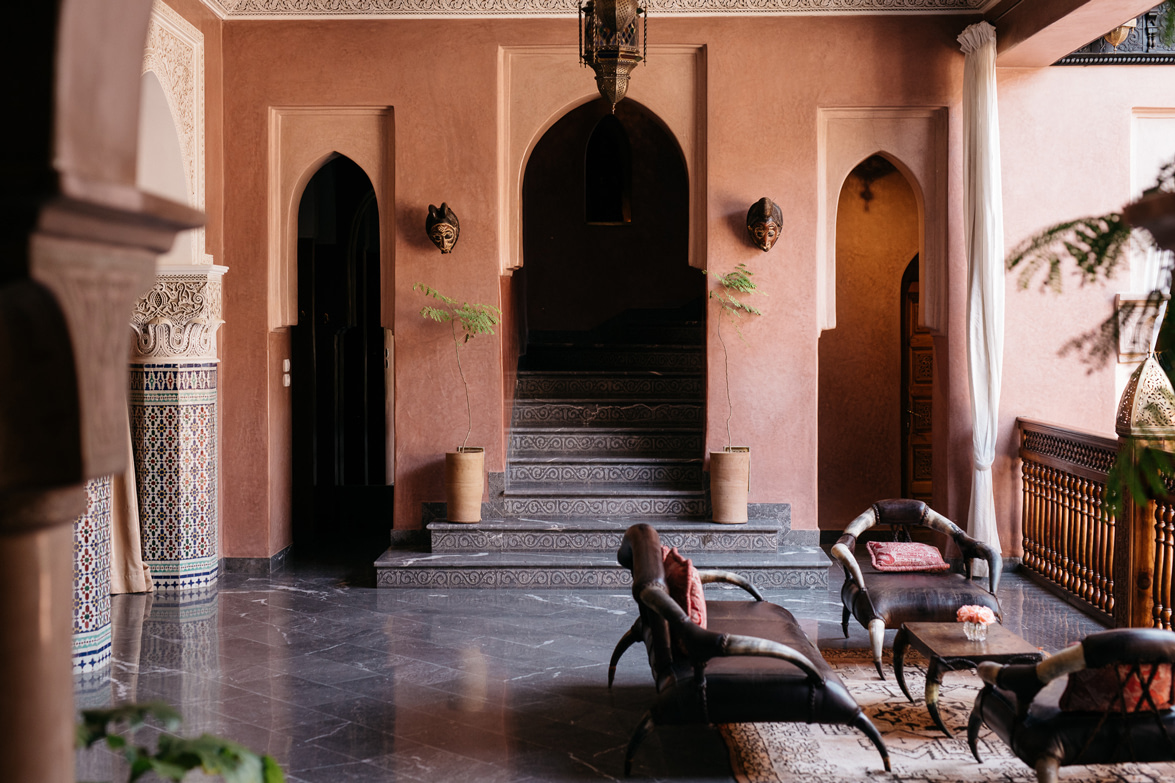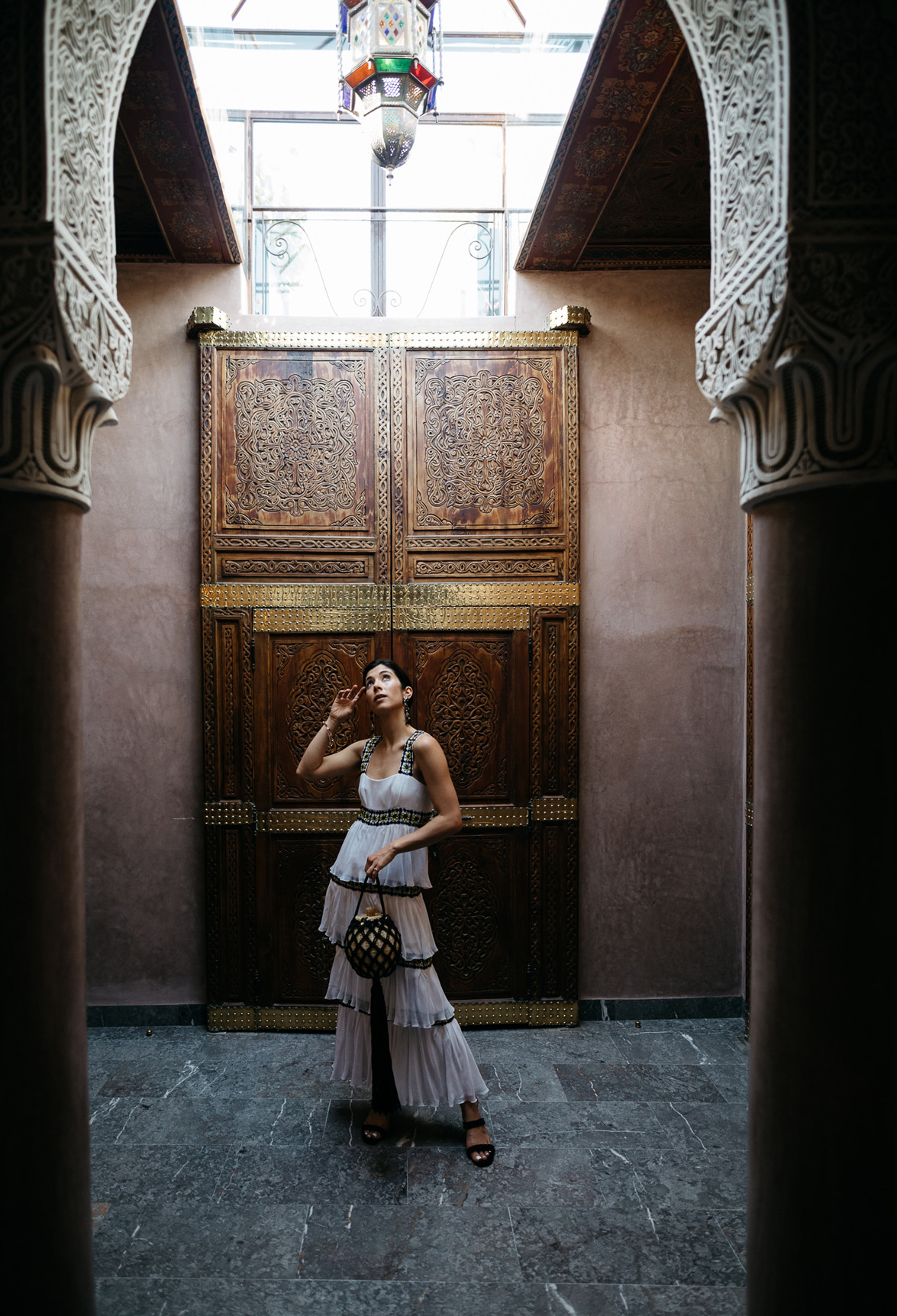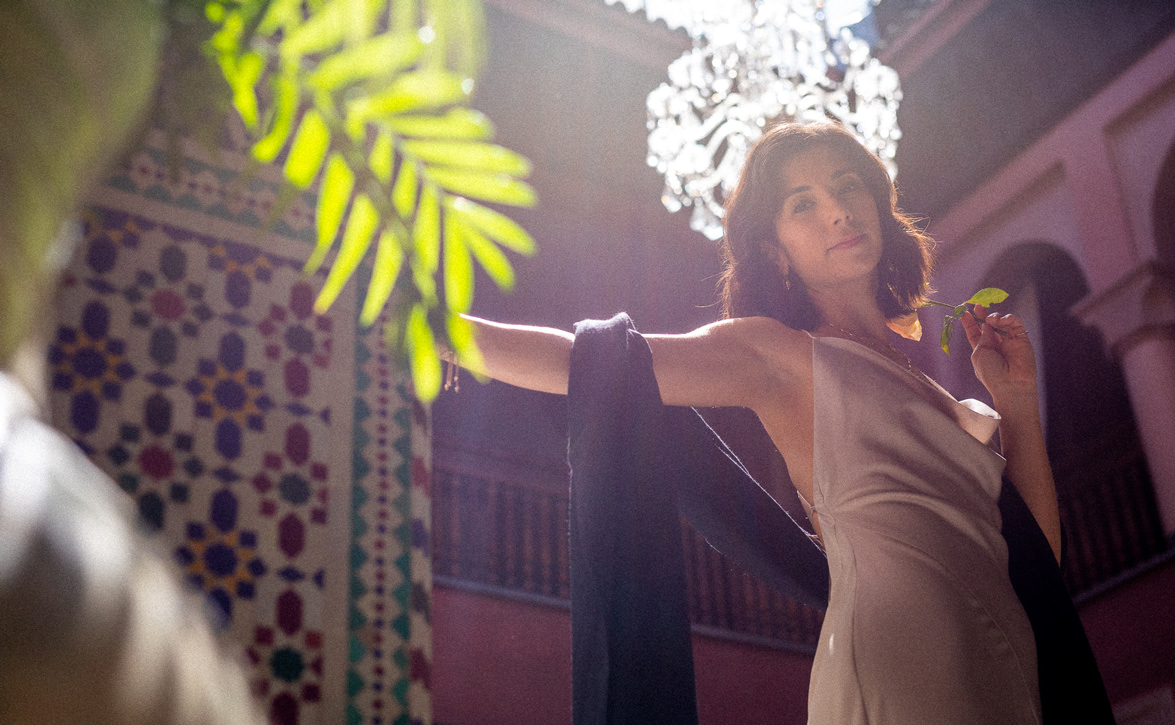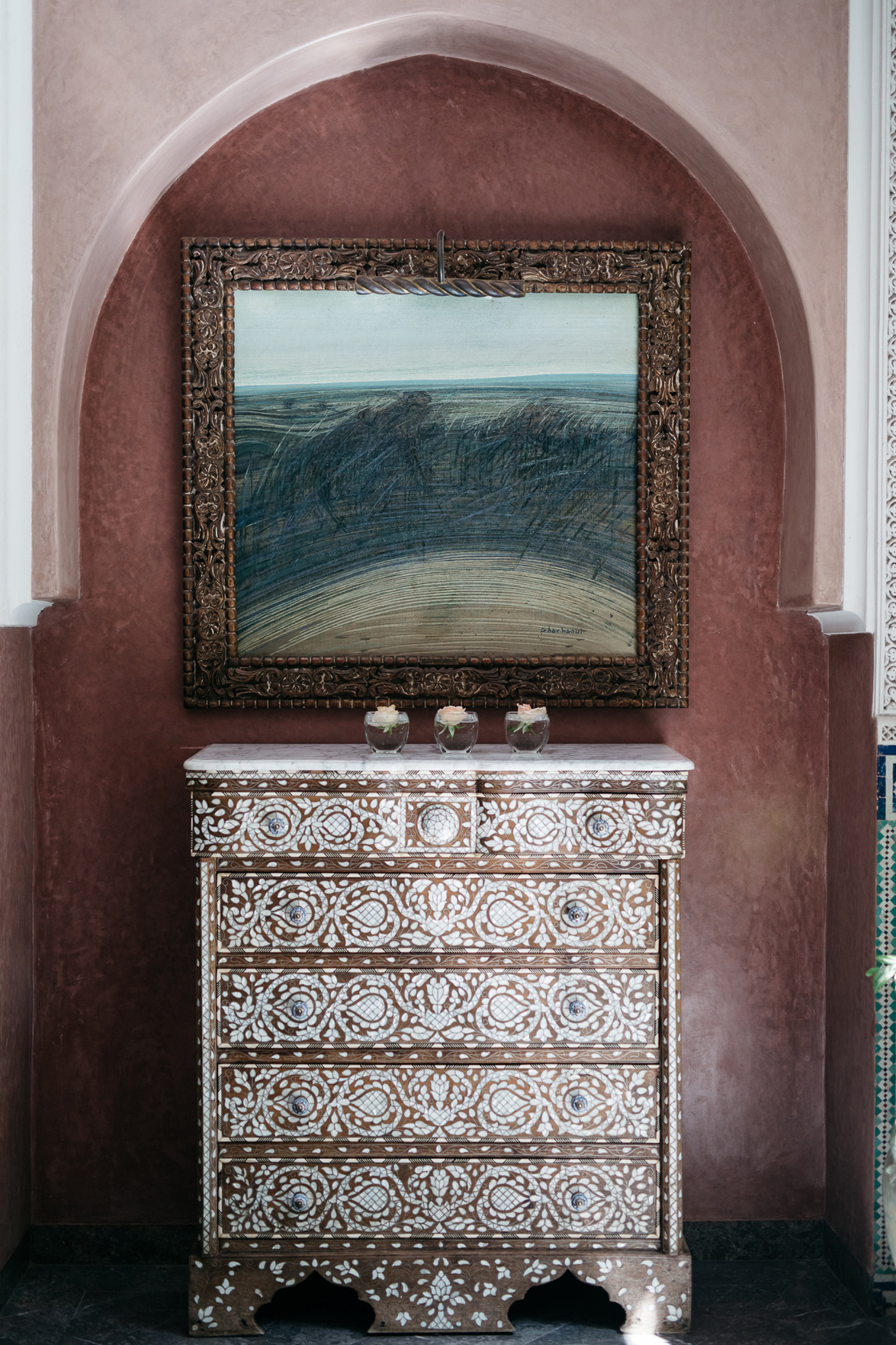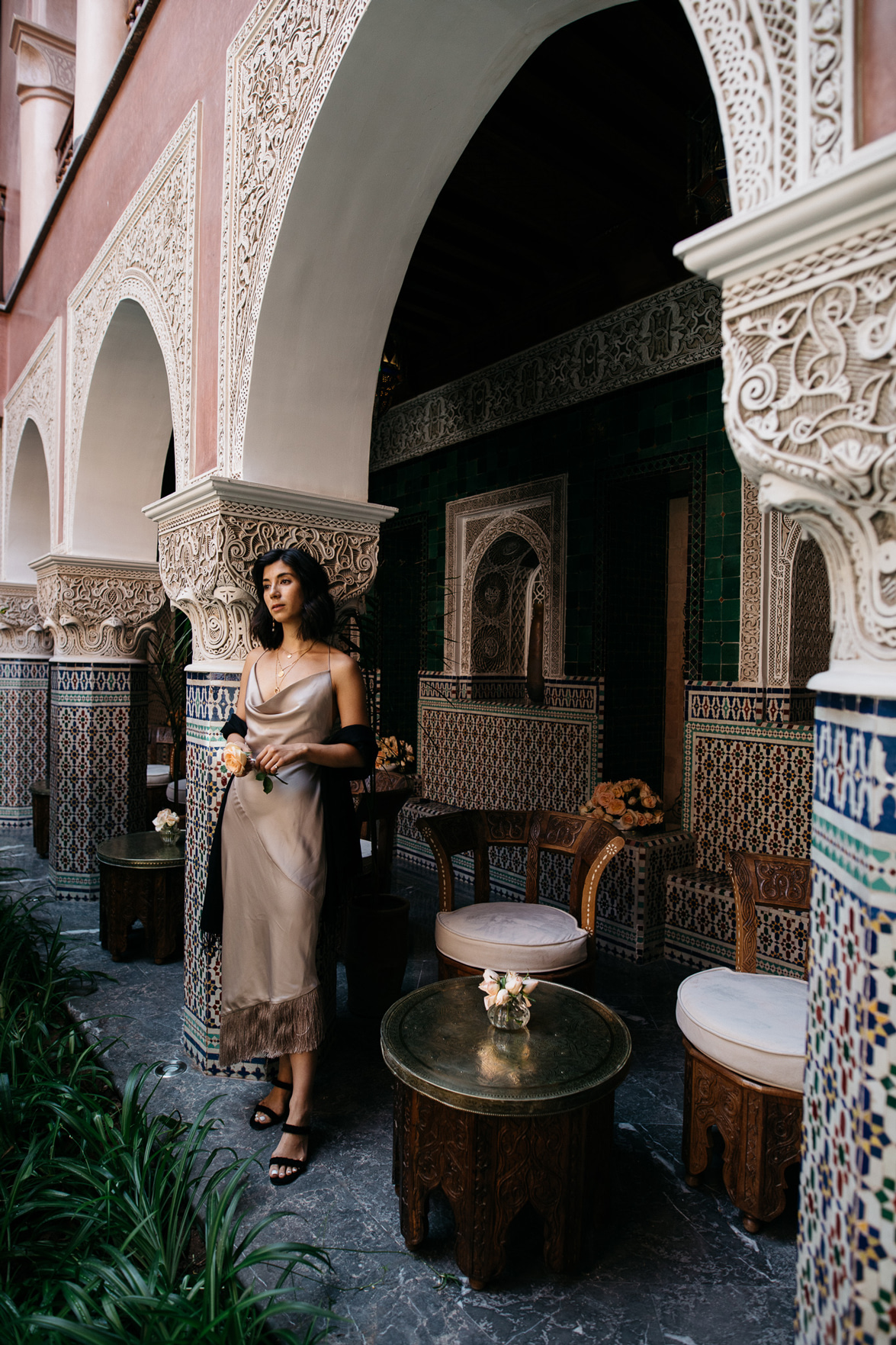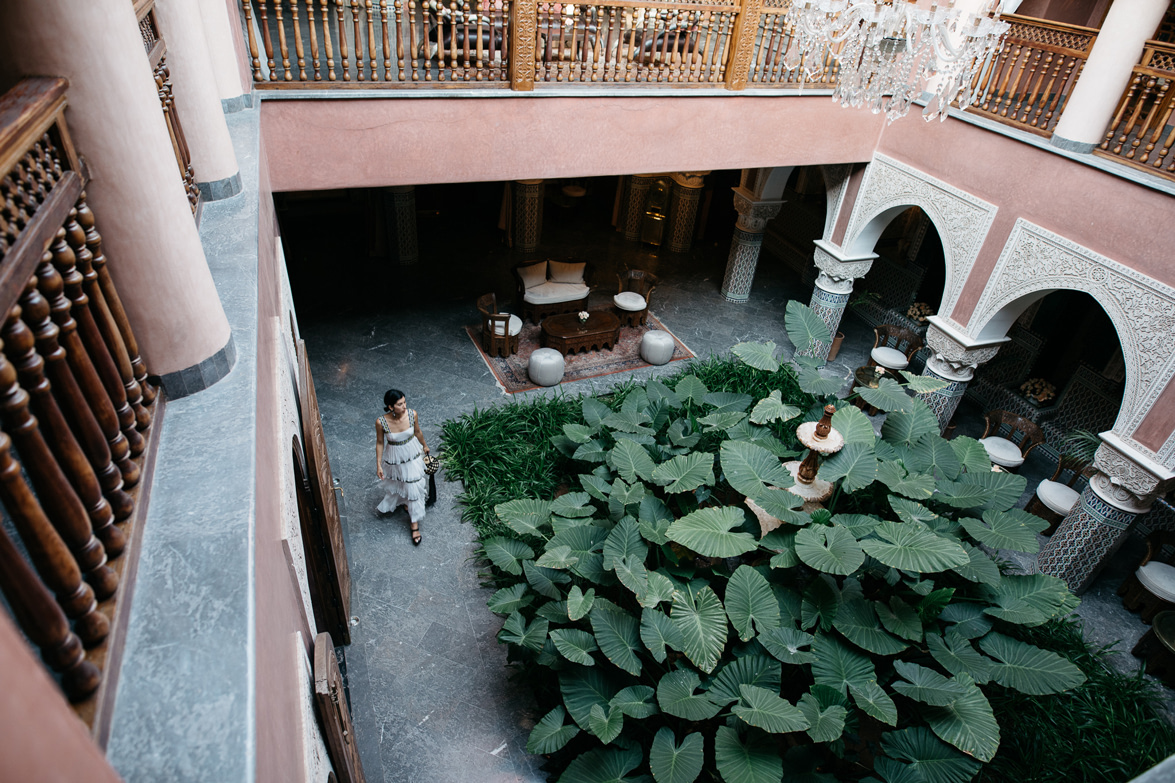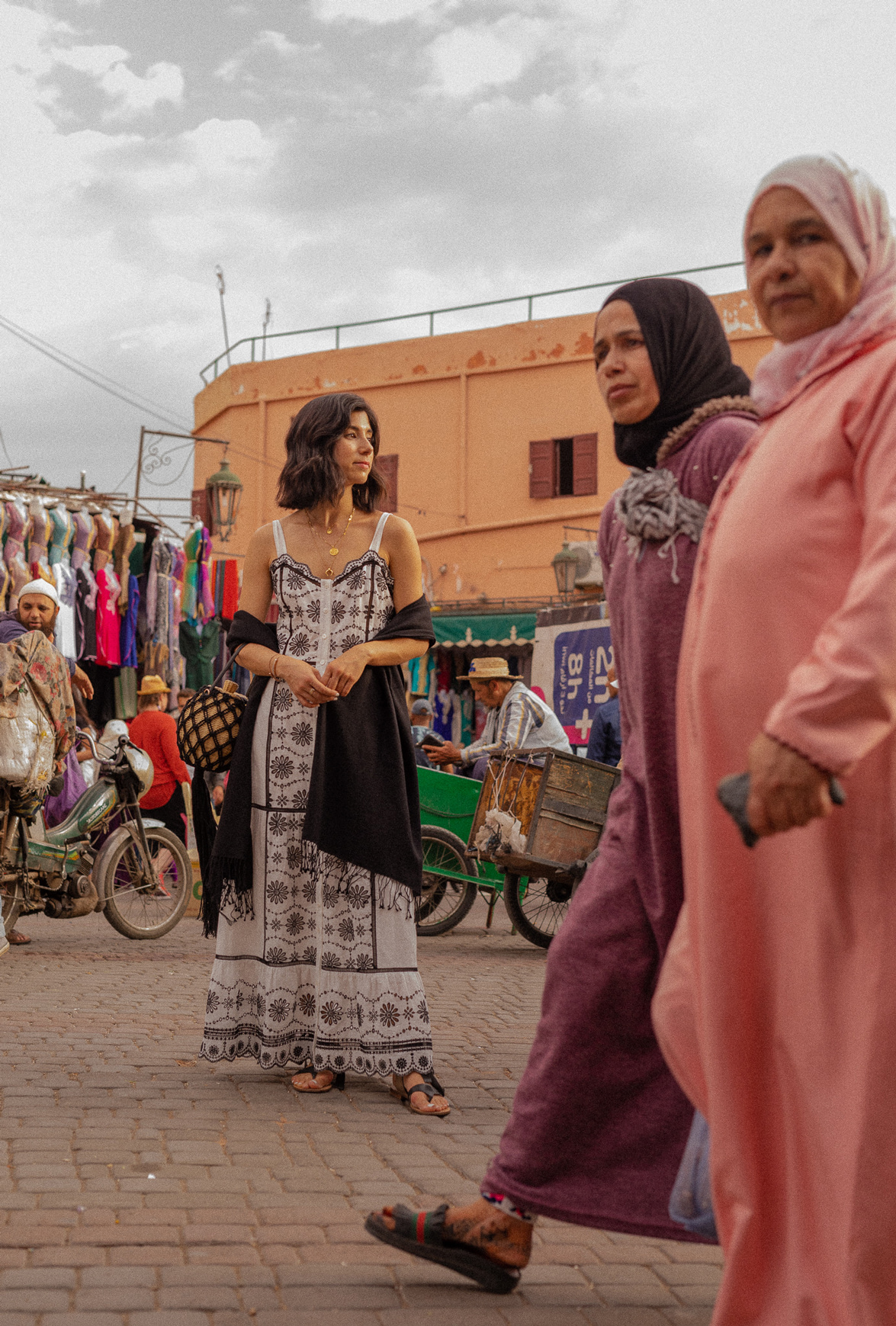 Plus 61: This lunch spot was recommended by our friend at El Fenn Balaid when he knew we were heading to the YSL Museum and Le Jardin Majorelle for the morning. Funny enough, it's an Aussie place (which my boyfriend suspected due to the country code for Australia being 61) and it was perfect after a day of roaming around the gardens in the heat. We got a bunch of plates to share included the salt fish croquettes, roast sirloin sandwich and a salmon tartare dish.
Comptoir Darna: Whew! This was a wild spot! We headed outside the Medina walls for this dinner and it was quite fittingly, situated next to other club-like businesses -- lots of music and bustling tourists, mainly men. Rumor has it, David Beckham had a birthday dinner here and it certainly doesn't disappoint when it comes to a show! During your dinner service, usually after 9pm, belly dancers  will join diners for a little late evening entertainment. Lively and fun, with a definite club atmosphere -- their mojitos were dangerously good.
Afternoon tea: You'll notice pretty much everywhere you go, whether you're checking into your hotel or shopping for a rug, someone will always offer you mint tea. I absolutely adored the ritual of it too -- their tea sets for one are beautiful -- stainless steel or silver brass -- with the most darling decorated glasses to boot and generally, a lot of servers might try a really fancy pour, holding the kettle high above your glass for a long, albeit precarious pour. Such a warm act of hospitality that I definitely miss!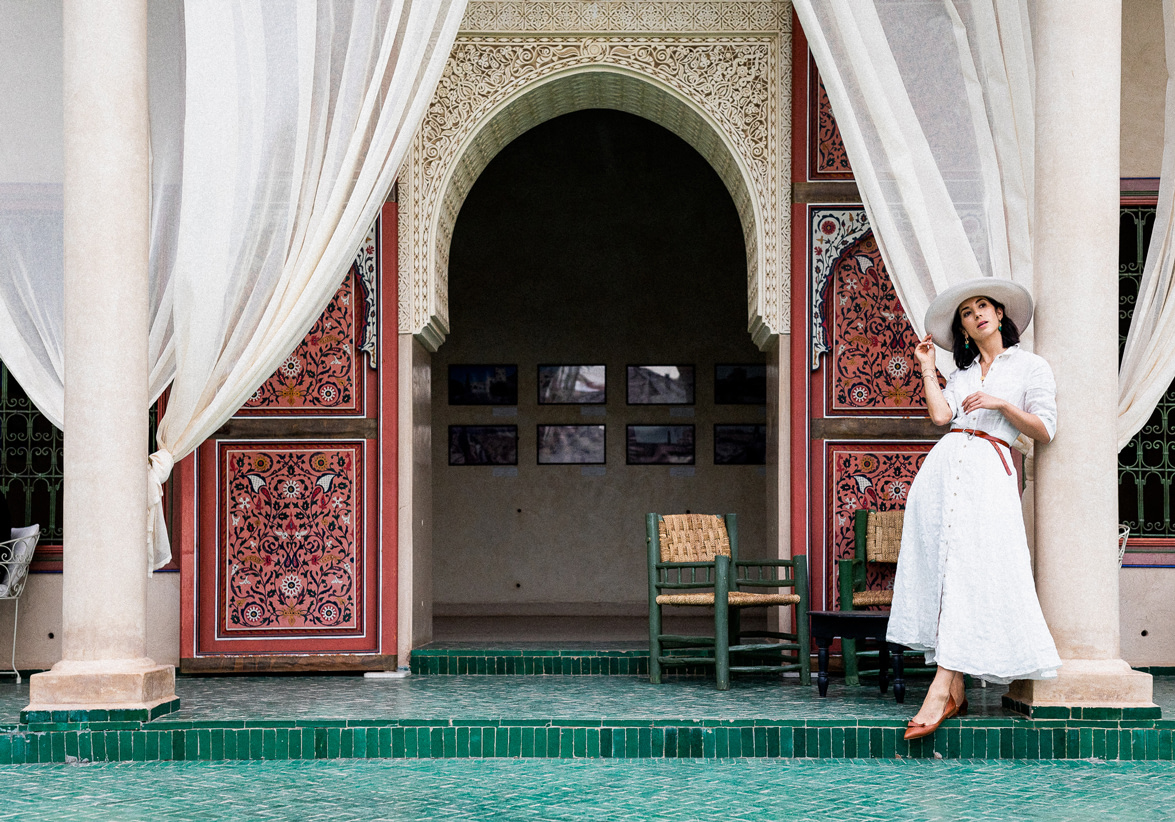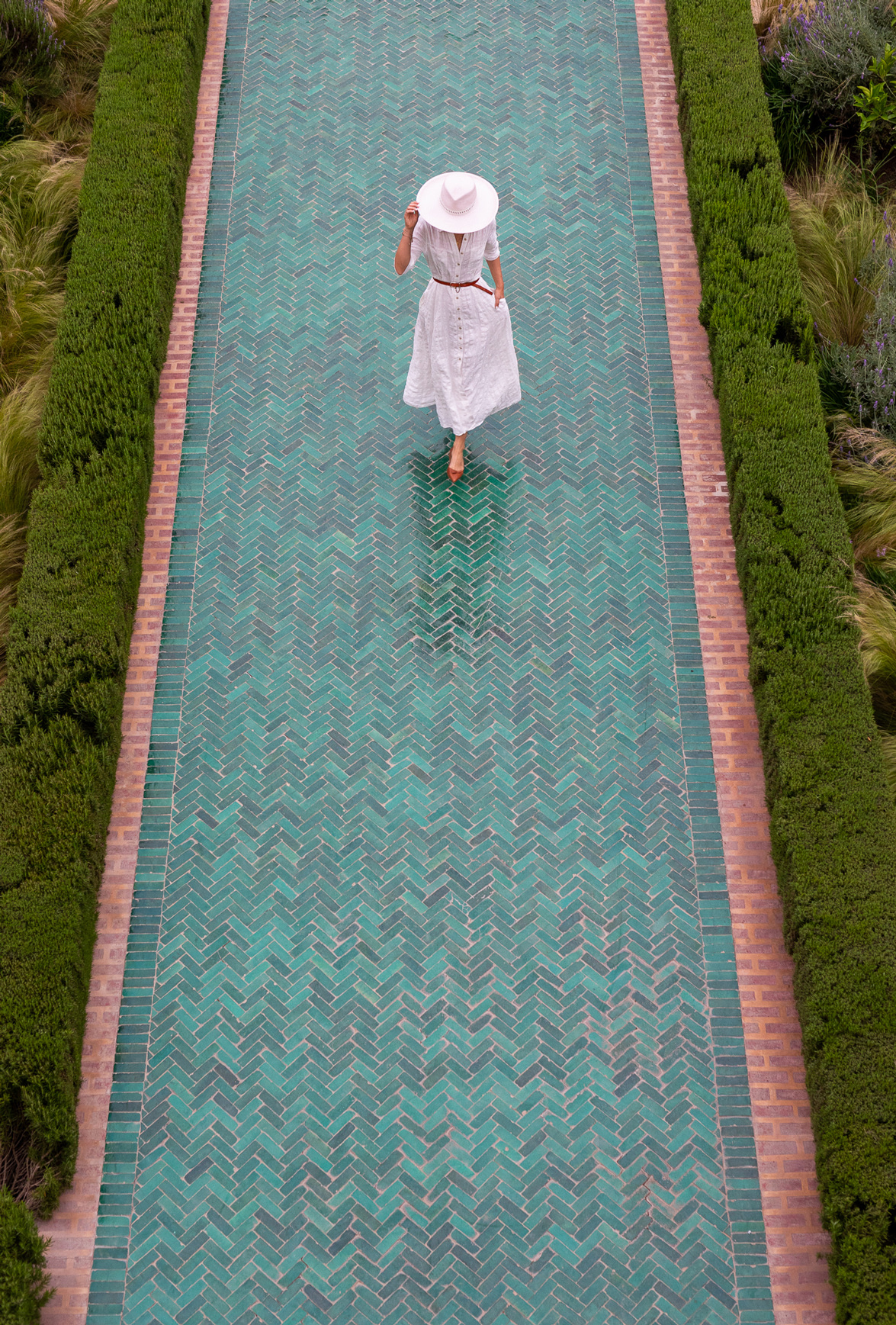 What to do and see:
Le Jardin Secret: When I shared this spot on Insta Stories, you all lost your minds. And for good reason, too! As most beautiful buildings in Marrakech go, this was formerly a palace to numerous sultans and well-to-do men (including one that was suspected of being murdered with poisoned tea -- gasp!), and it's now a public garden. The main courtyard is divided with a beautiful green tile walking path, with cacti and lavender alike surrounding it -- perfect spot to spend the late afternoon hours. They also have a cafe here if you wanted to sit and enjoy a quick bite.
House of Photography Musuem: We discovered this spot thanks to our amazing guide (more on her later -- she was INCREDIBLE though), because once she saw how much we loved taking photos, she made a quick detour in the souk so we could swing by. They house a beautiful archive of photographs (spanning 1870-1960) capturing quintessential Moroccan life all over the country. There was one photo in particular of an arched doorway in Tangier at golden hour that really struck a chord with me -- Ty later surprised me with a print of it. Very excited to get it framed and hung in our apartment.
Hammam: No visit to Morocco would be complete without a visit to the hammam. I experienced my first hammam treatment in Istanbul right outside the Hagia Sophia and loved how meditative it was -- that is, once you get used to the idea of being completely naked in front of the hammam attendant (you get over it quickly). We booked treatments at the spa at El Fenn on our last full day before camping and left town feeling squeaky clean and refreshed.
Le Jardin Majorelle: This was, hands down, one of my highlights of the trip -- the personal home and garden of Yves Saint Laurent, designed by artist Jacques Majorelle, who happened to patent the very shade of blue most of the property buildings are painted. It's only about 2.5 acres but breathtaking -- just be warned, it gets very crowded, with a lot of folks vying for the same "Instagram" spots (yours truly was guilty of this), so make sure you reserve enough time to visit and photograph the place. Tip: Our guide instructed us to stand in line for the YSL museum tickets first (not the garden), as a museum ticket will get you immediate entrance to the garden (you'll bypass a very long line). Trust me, do this. You'll save so much time.
YSL museum: Wow. Such an incredible collection of the designer's archive -- even my boyfriend, who doesn't necessarily identify as a fashion aficionado found the exhibit to be fascinating. Please note: no photos are allowed inside the museum, whatsoever.
Jemaa el-Fnaa: This is the main market square in the Medina -- you'll notice a lot of the souk alleyways lead back to this plaza. It's a frenzy of people during the day but it really comes to life at night, once things cool down -- think snake charmers, musicians, dancers, henna tattoo artists and monkeys galore -- it's a lot to take in but I highly recommend visiting in the evening if you can. We joked that it felt like the perfect spot for a James Bond opening scene chase -- crowded and bustling.
Palais Bahia: This was once the home of a former sultan, who built much of his estate to house his concubine -- one of the main courtyards is surrounded by beautifully tiled rooms, one for each woman. I could have stayed here all day and soaked in the cool, dampness of the tile work. Such a beautiful palace. Also, you'll notice a lot of cats around Marrakech but especially at a place like Bahia -- I loved spotting them as they sauntered around, as if they owned the joint. So cute.
Scarabeo Camp: We headed out to the desert for our final night in Marrakech and it was every bit magic as I was hoping it would be. You've undoubtedly seen many Instagram photos of Scarbeo Camp and for good reason -- it's a stunning gem, out in the Moroccan desert, but only about a 45 minute drive outside the city walls. I wish we could have stayed here for one extra night but alas, it wasn't in the cards. We made the most of our time though and rode camels at sunset (instead of a desert sunset though we were greeted with a thunderstorm which made for the most foreboding sky ever) and snapped photos later in the evening on a nearby mountaintop -- saving those photos for a future post, but rest assured, Ty nailed it. The camp itself is set up in true glamping style -- spacious tents with full framed beds, beautiful decor and your own private patio to look out at the Atlas Mountains. One thing to note: the scarabs -- the namesake of the camp -- are abundant and not afraid of humans. They're harmless though and didn't seem to be interested in joining our tent and after a while, when you spot them, they were just endearing.
Where to shop:
Palais Saadiens: Once our guide learned that I was keen on buying a few rugs during our trip, she took us immediately to Palais Saadiens. It should be noted, there are A LOT of rug shops in Marrakech, but not all of them are created equal. Palais Saadiens is the real deal though. Frequented by El Fenn and many other boutique riads in town as well as interior designers for New York hotels, their inventory is top notch, well made and well sourced. Also, apparently Shailene Woodley had been there the day before to buy a bunch of new rugs for her apartments. I'm happy to report, we scooped up two rugs from them (will be sharing soon!) and the owner was incredibly kind, even offering an additional discount after we had negotiated him down further.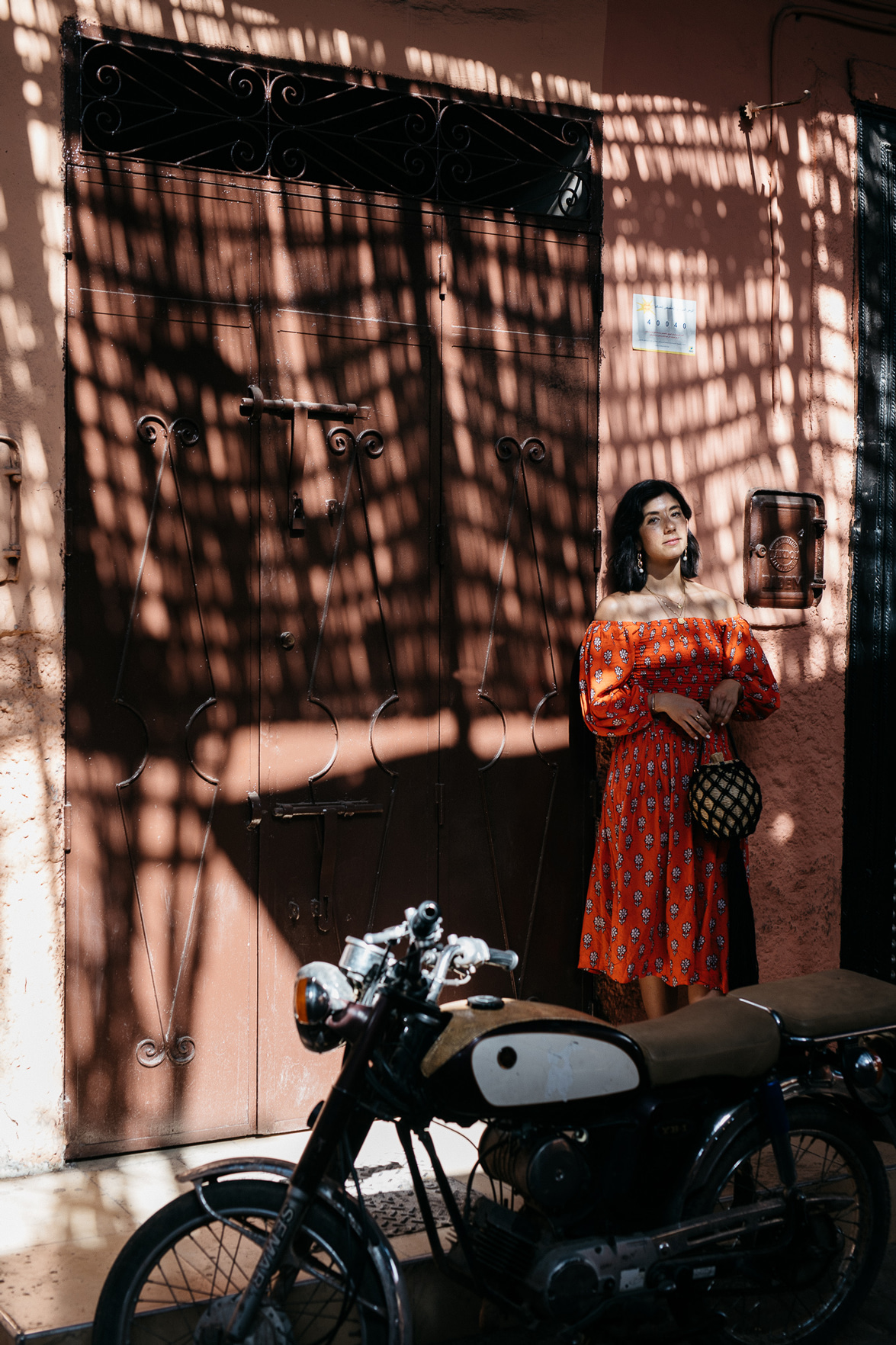 La Menara Shop: So in all honesty, there are also a TON of lighting/lamp shops in the souk, again, some better than others. We randomly stumbled upon La Menara Shop while escaping a sudden downpour and the shop attendants were SO NICE when we asked if it would be OK to photograph their stall. I scooped up a small brass cut out lamp -- perfect for a candle -- and absolutely love how whenever I light it, I'm reminded of their kindness. It's next to impossible to tell you exactly where in the souk they're located (there are no street names), but I've linked their Instagram handle here in case you want to reach out directly.
El Fenn and La Sultana: Both riads have amazing on property boutiques -- they are quite expensive though in comparison though to some of the prices you'll see elsewhere at the souk.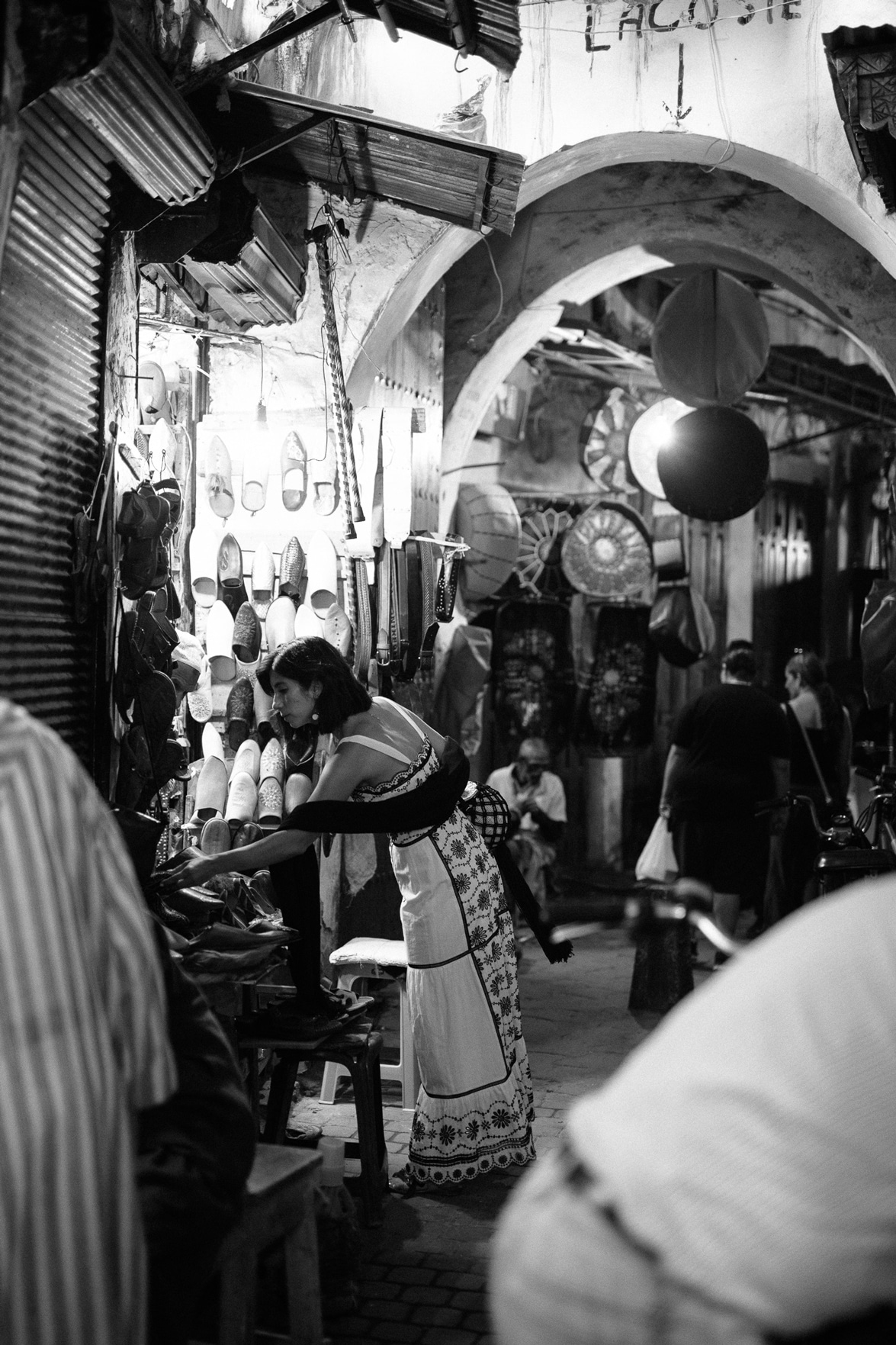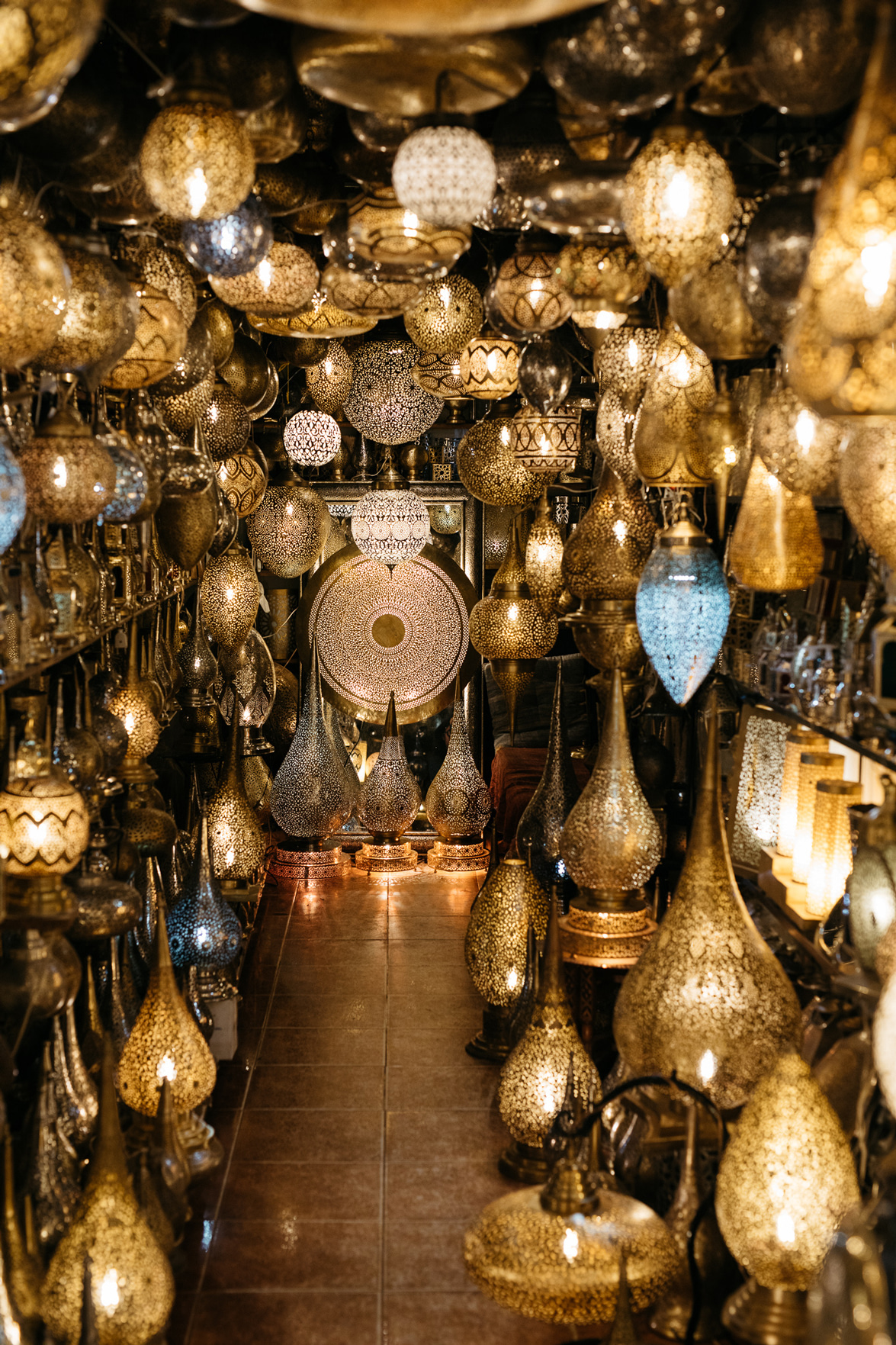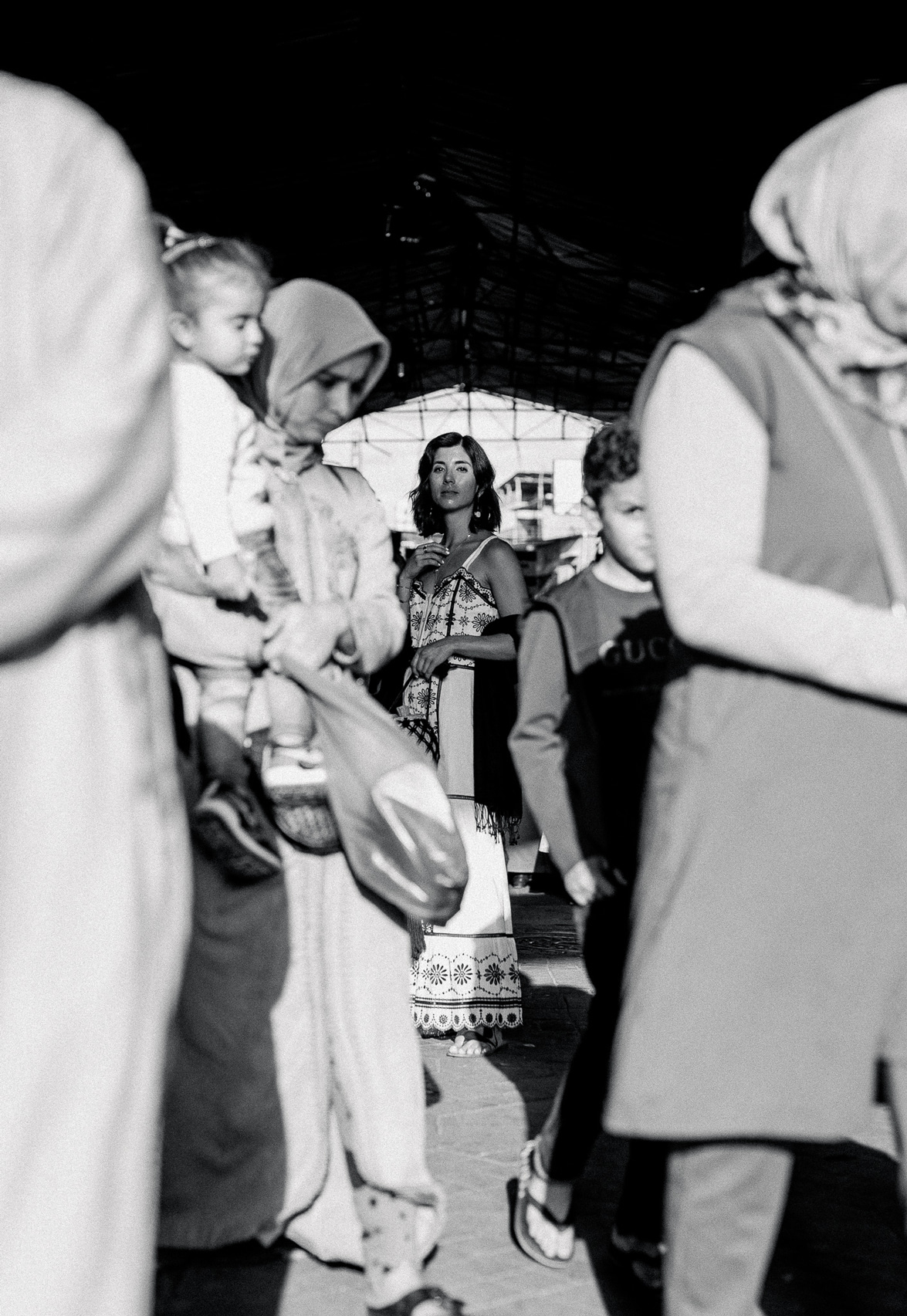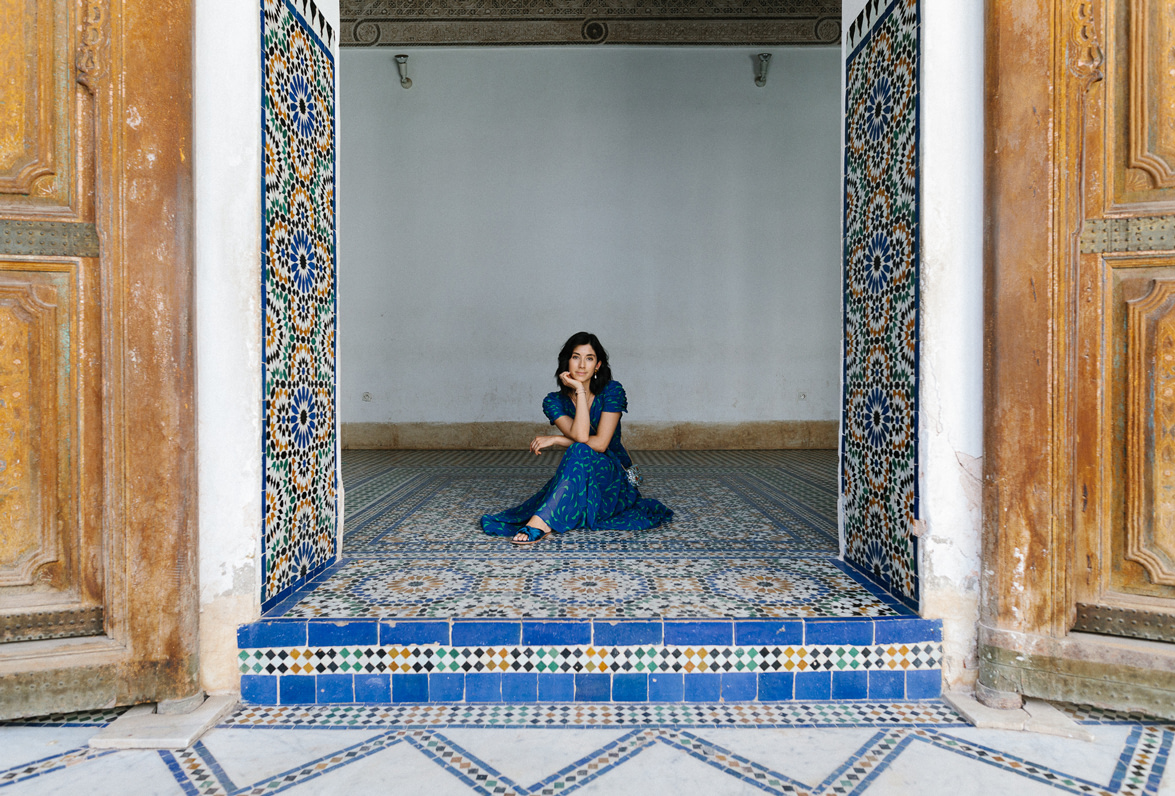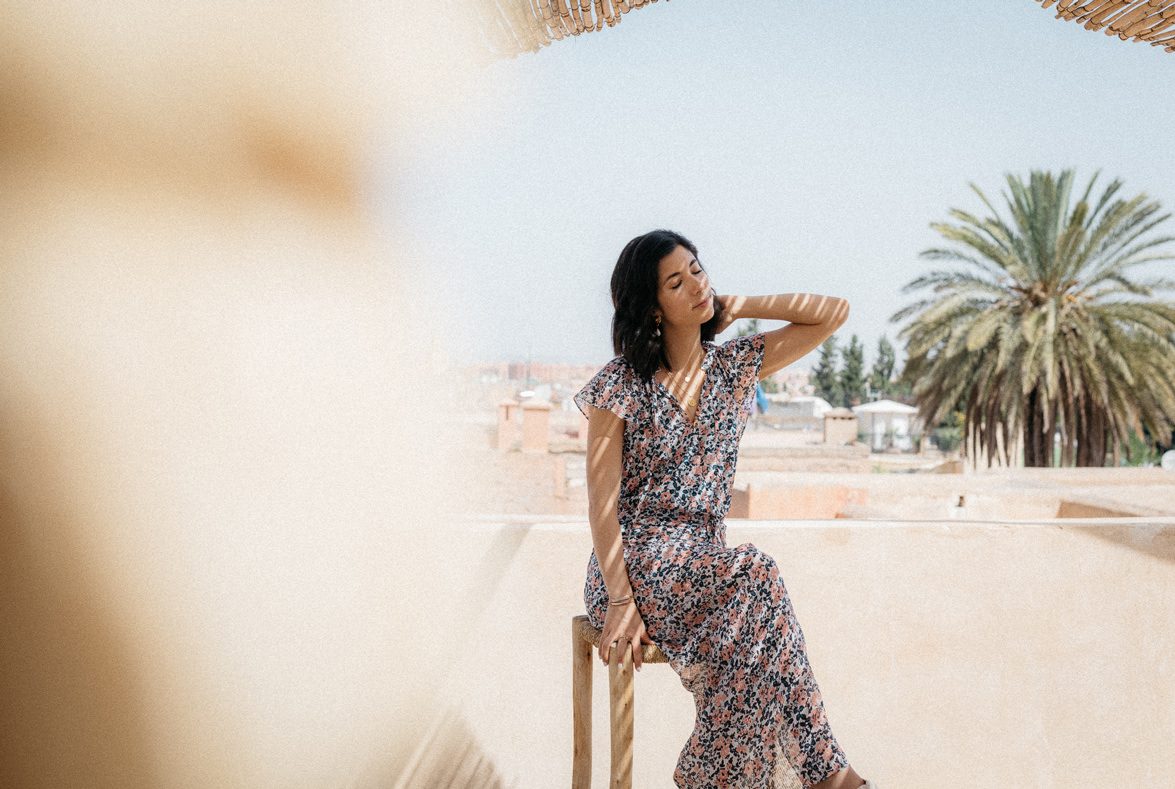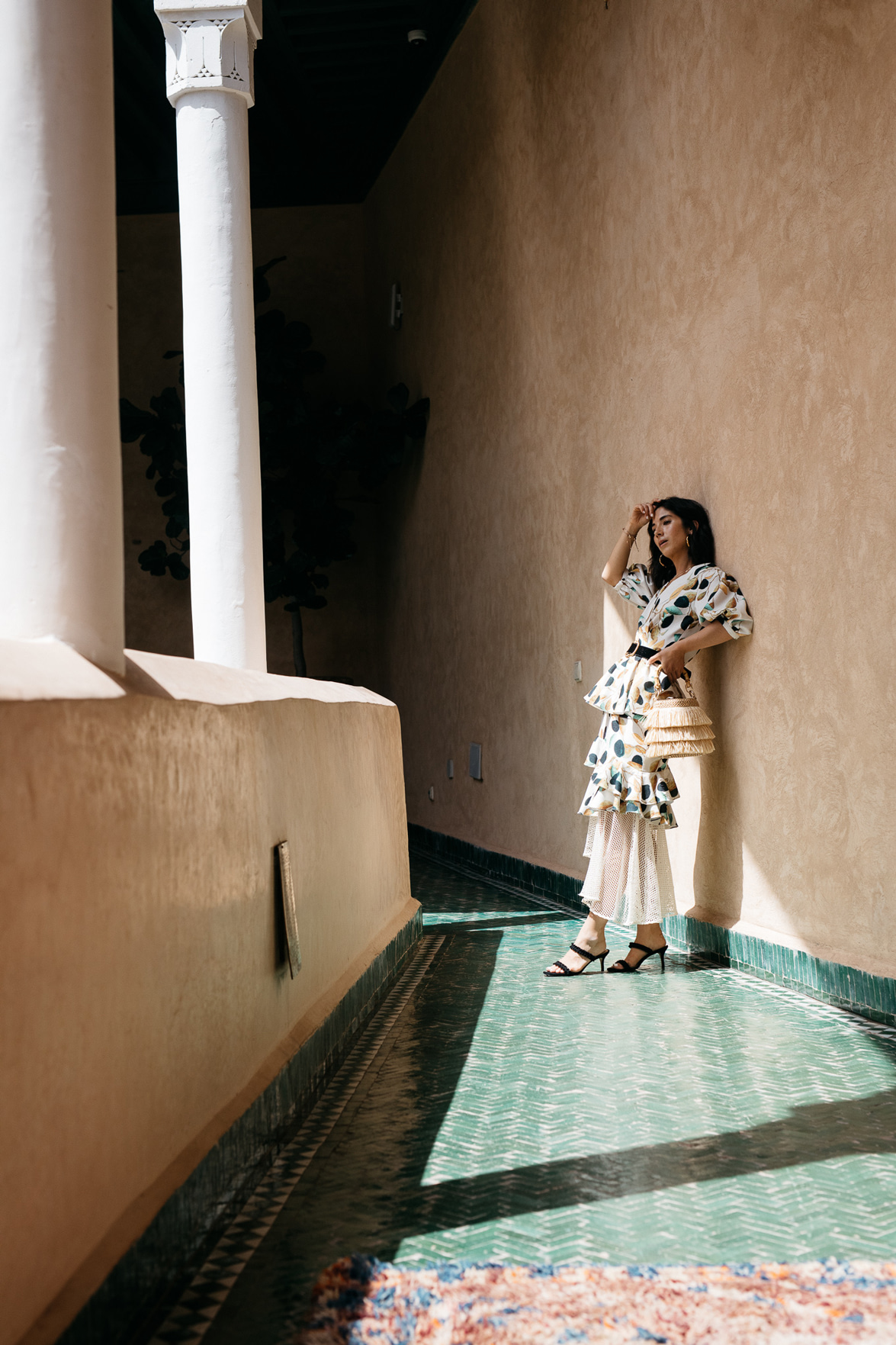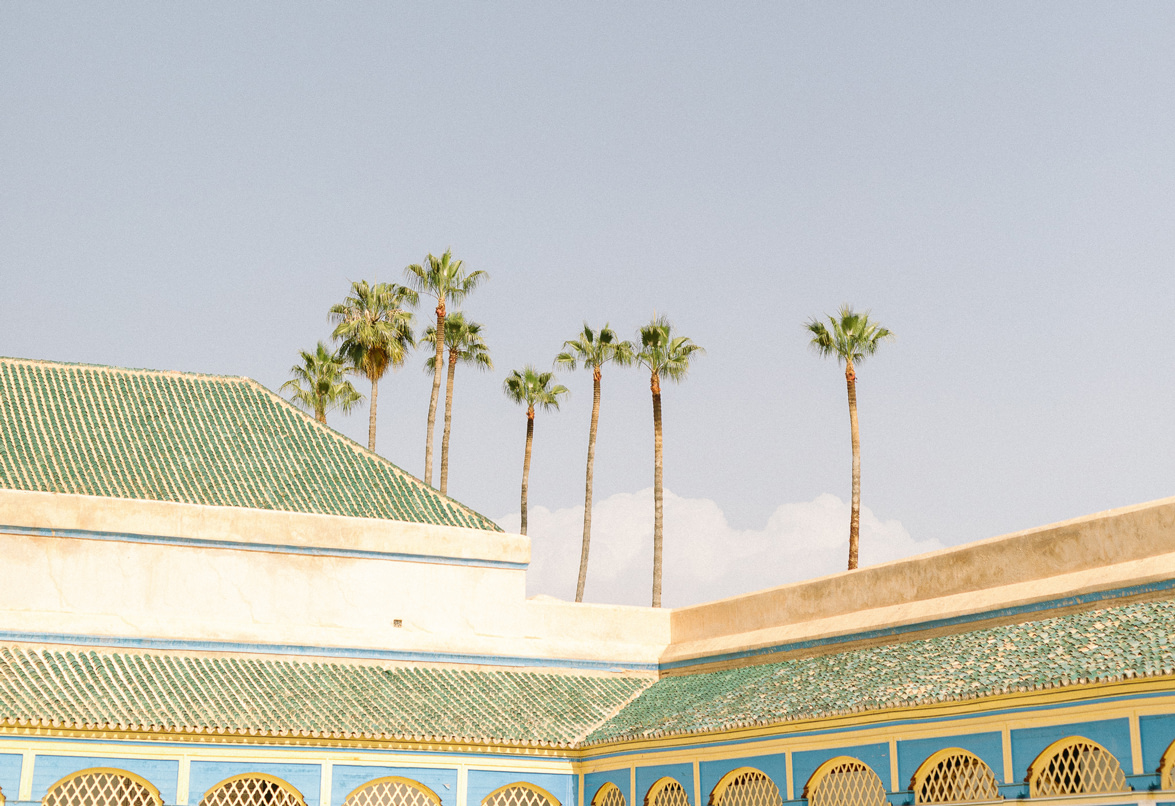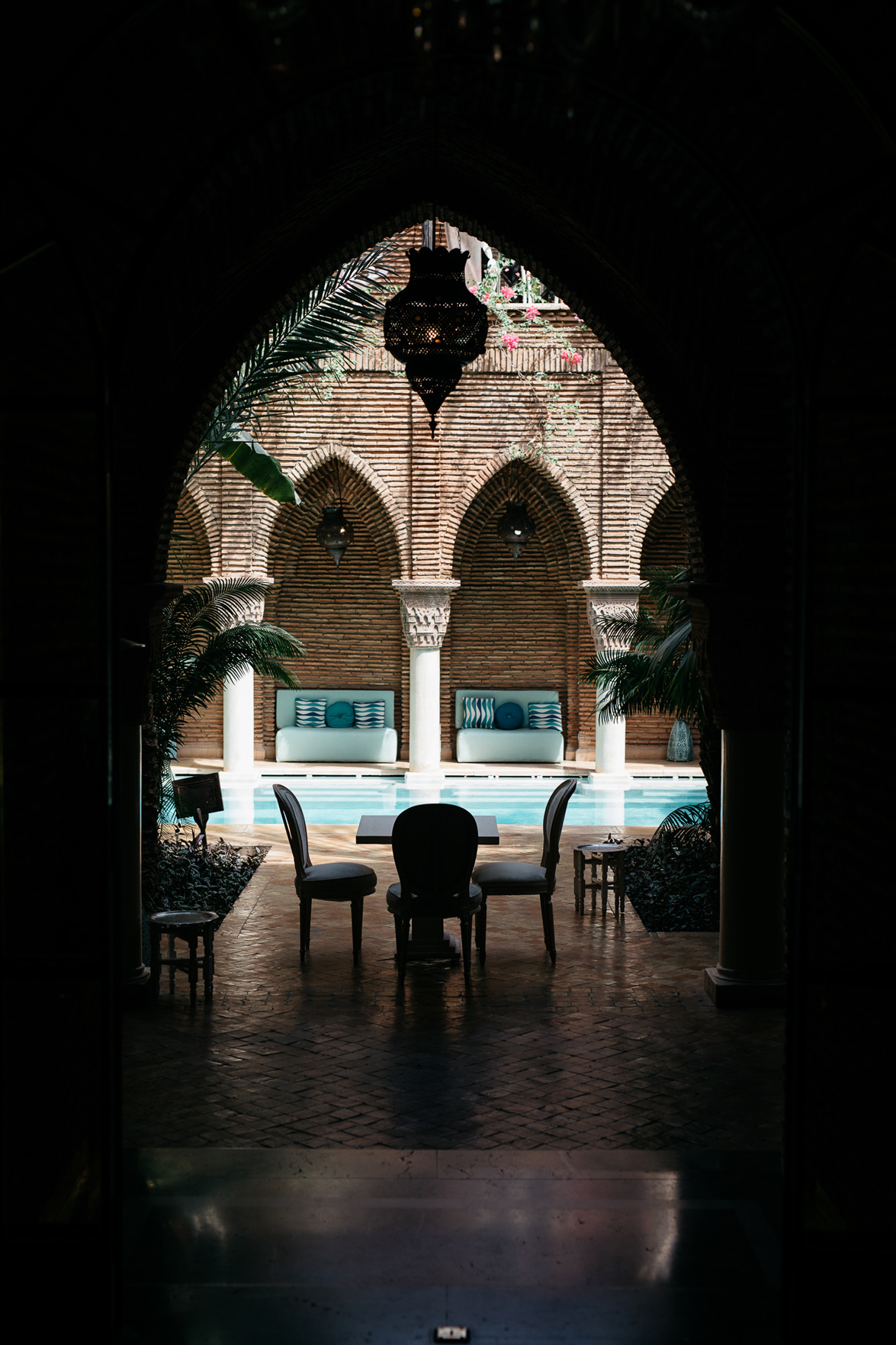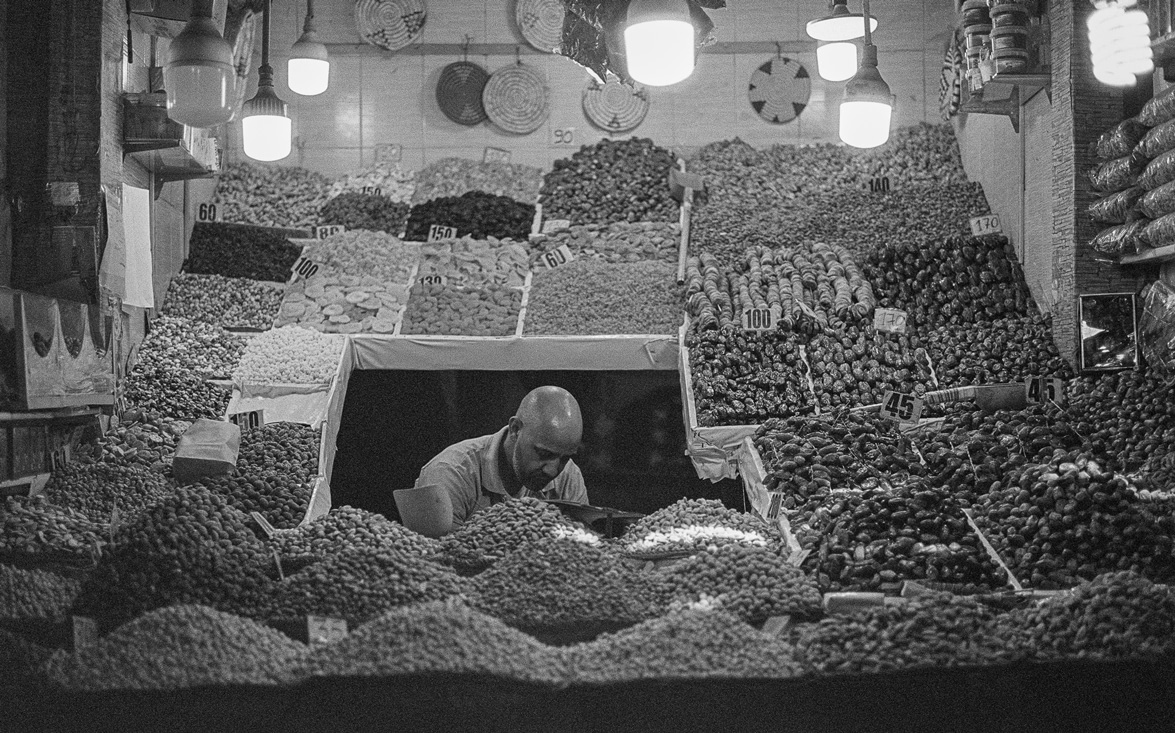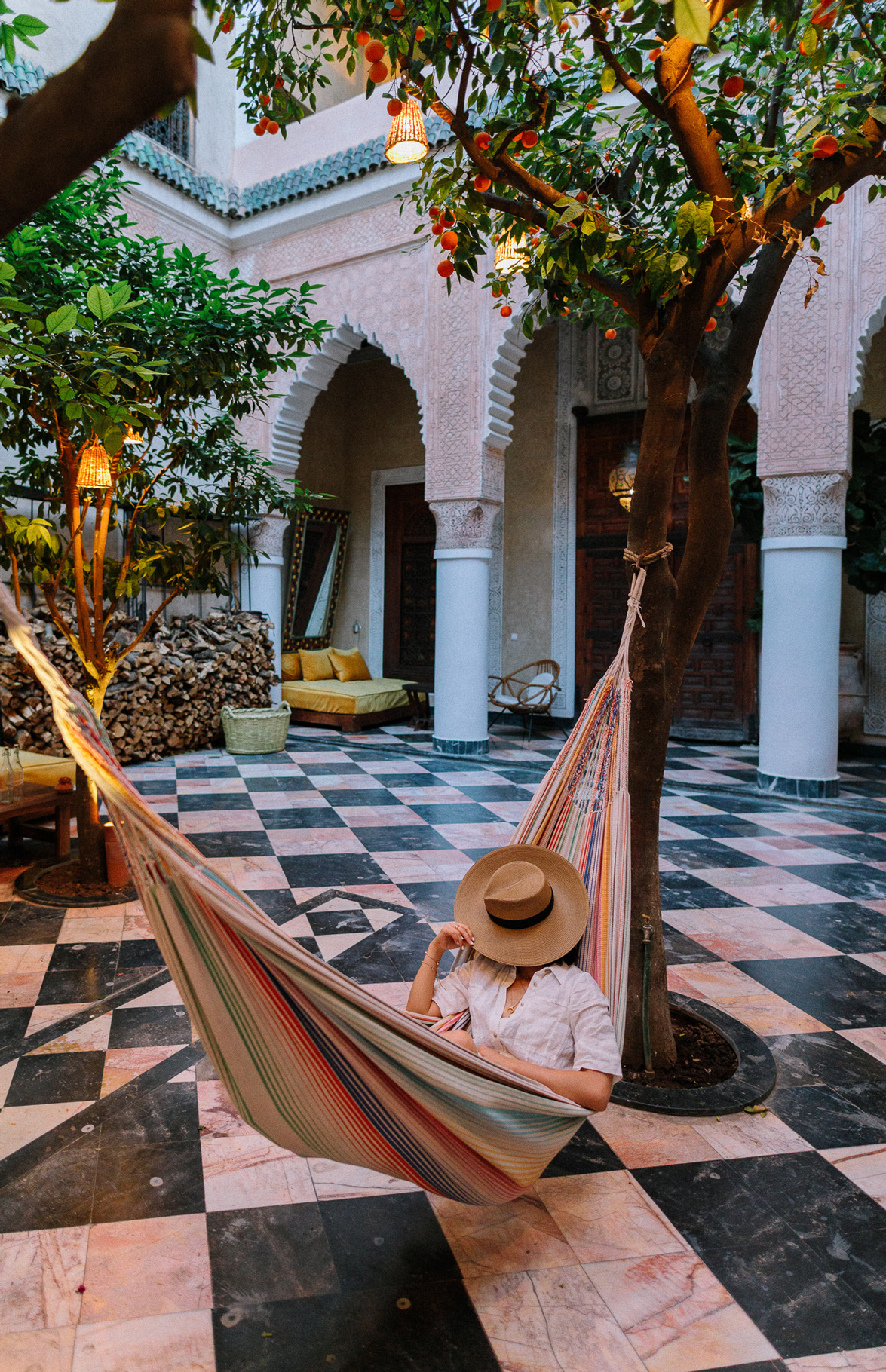 Oh, and one last thing:
Guide: As I mentioned earlier, we had the most incredible guide. Her name is Hanane Chouquir (you can find her on Instagram here) and we walked around the Medina with her for about 3-4 hours one morning for about 300 Moroccan dirham + tip (equivalent to $30+!). This was such a great decision for us, especially when navigating the souk -- she knew exactly what vendors were reputable, who were not and she handled all our bartering when we wanted to purchase something. I also loved chatting with her while walking around -- I picked her brain about Arabic, culture and what it's really like living in Marrakech. She was so insightful -- a lovely open book! If you're visiting soon, I found it to be incredibly worthwhile having a guide for at least one morning to get your bearings around town.
Turtles: A random but fun note -- you'll likely notice a few vendors selling turtles. Sounds kinda odd, right? We asked our guide about this and she explained turtles are a symbol of good health and a long life and are common household pets in Morroco. In fact, El Fenn had a few resident turtles who roamed around the main floor, so be careful when you're walking around -- there just might be a turtle underfoot!
Walking around: Be extremely mindful when exploring the souk -- the alleyways are narrow, winding and definitely crowded, not just with foot traffic, but also motorbikes and scooters as well as donkey-drawn carts. Be sure to listen for the sporadic beeps and shouts-- usually means a scooter is right behind  you!
Gratuity: Gratuity isn't as much of an institution in Morocco as it is in the United States. Some Moroccans will leave a small tip (i.e. closer to 5-10% as opposed to 20%) on meals, sometimes they'll skip it, sometimes it's included in your bill depending on the establishment. I wish I had a more definitive answer here but we just erred on the side of a small tip each time.
Bartering: When in Morocco, be sure to barter! Or at least, try to! Most vendors are eager for you to buy something and are open to negotiating a price with you. My friend Grace recommended offering 60% off their asking price and settle for half. If you're looking for a bigger, higher ticket item, like a rug, I think it was extremely helpful having a guide to be your translator.
Taxis: Most cabs do not accept credit cards -- they don't even carry the card reader machine like New York cabs, so be prepared to provide cash for your rides. Also, it should be noted, cab drivers will sometimes try to charge you WAY more for a ride than it's worth and there isn't a rate meter in the car, so fares aren't really set anyway. We heeded my friend Heidi's advice in her blog post here which was to tell a cab driver before hopping in their car that you were willing to pay X amount for the ride to wherever you were going. And then negotiate from there, settling on a price before hopping in. That way, there are no surprises when you arrive.
A note about photography: While a lot of folks, tourists and non-tourists alike, were taking photos everywhere, I would say it's worthwhile being extremely mindful of who is the in background and foreground of your shots. A lot of locals do not like being in photographs and will make it visibly obvious to you, covering their face or ducking out of the way. I would recommend approaching each photo opp carefully and mindfully, making sure to read the facial expressions of any subjects who might be visible in your shot. Also, be sure not to take photos in front the mosques -- it's frowned upon.
And there you have it! Everything we got up to while in Marrakech! Have you been to Morocco before? What did you think?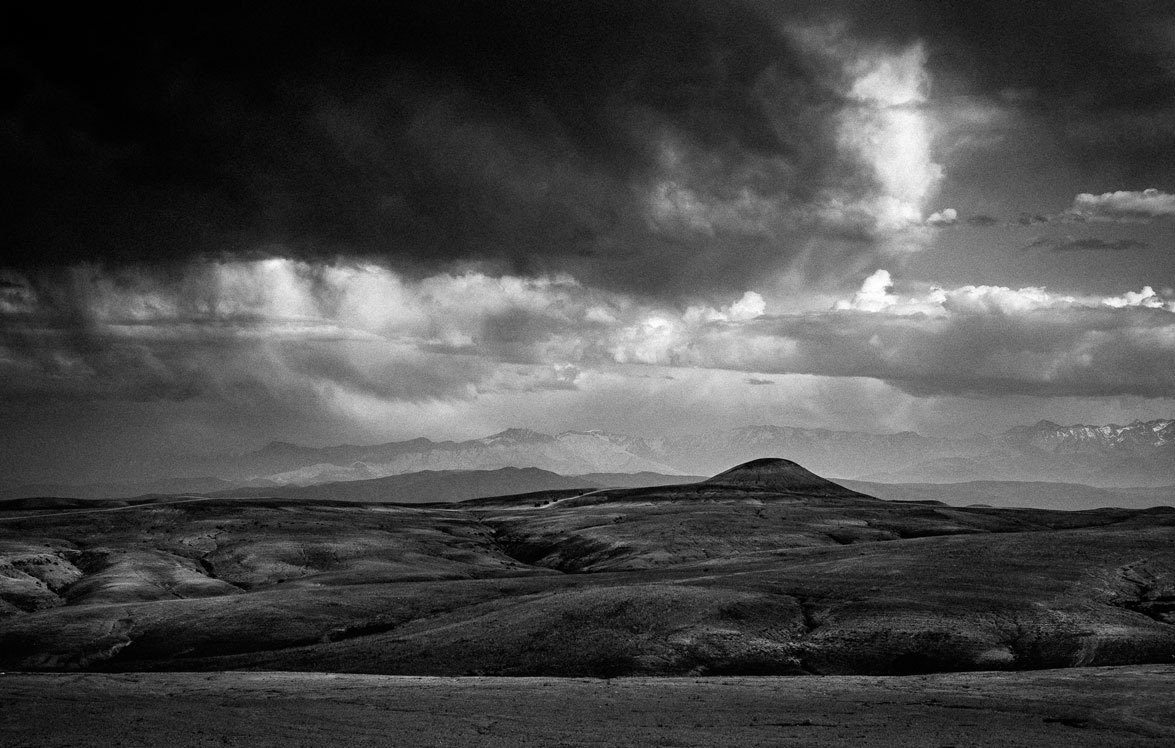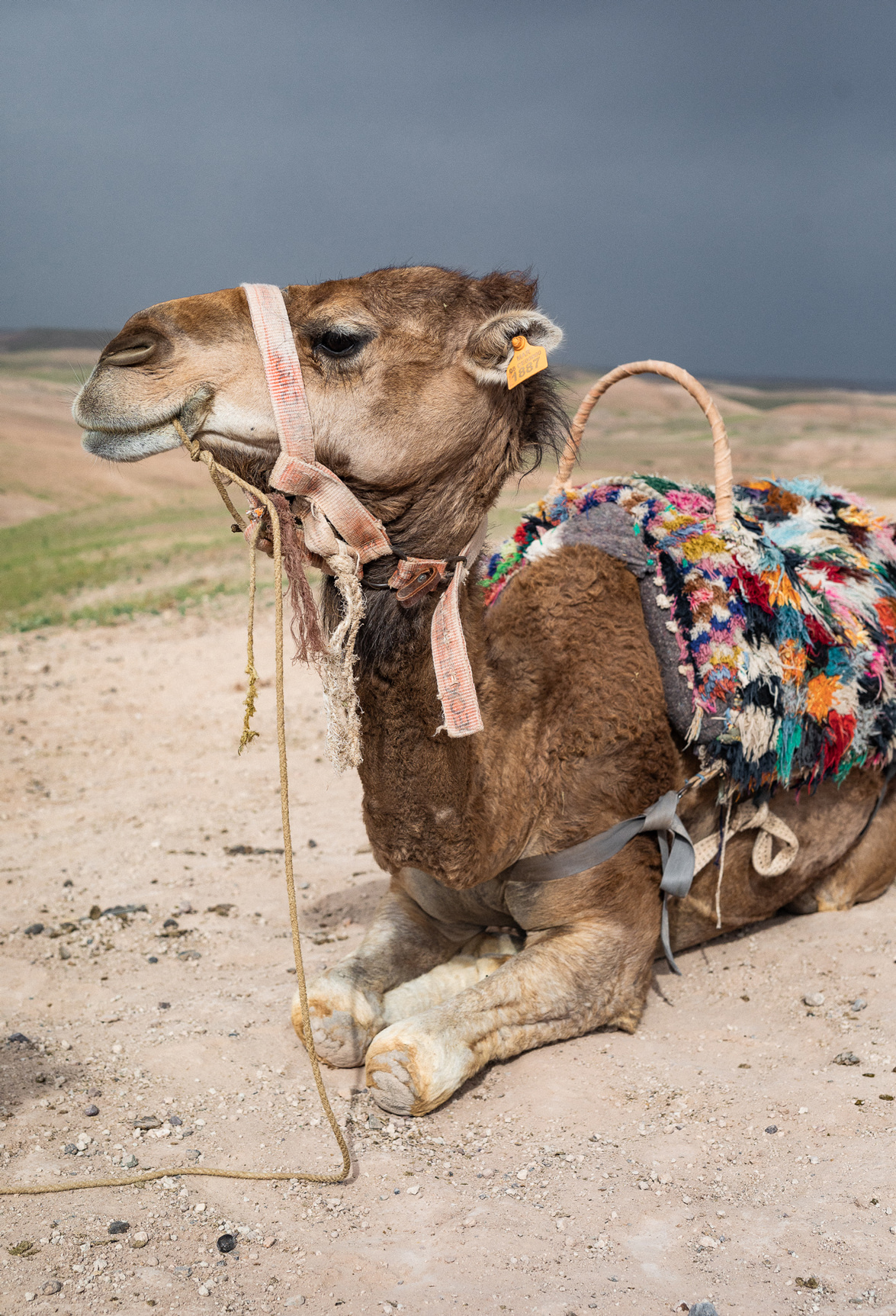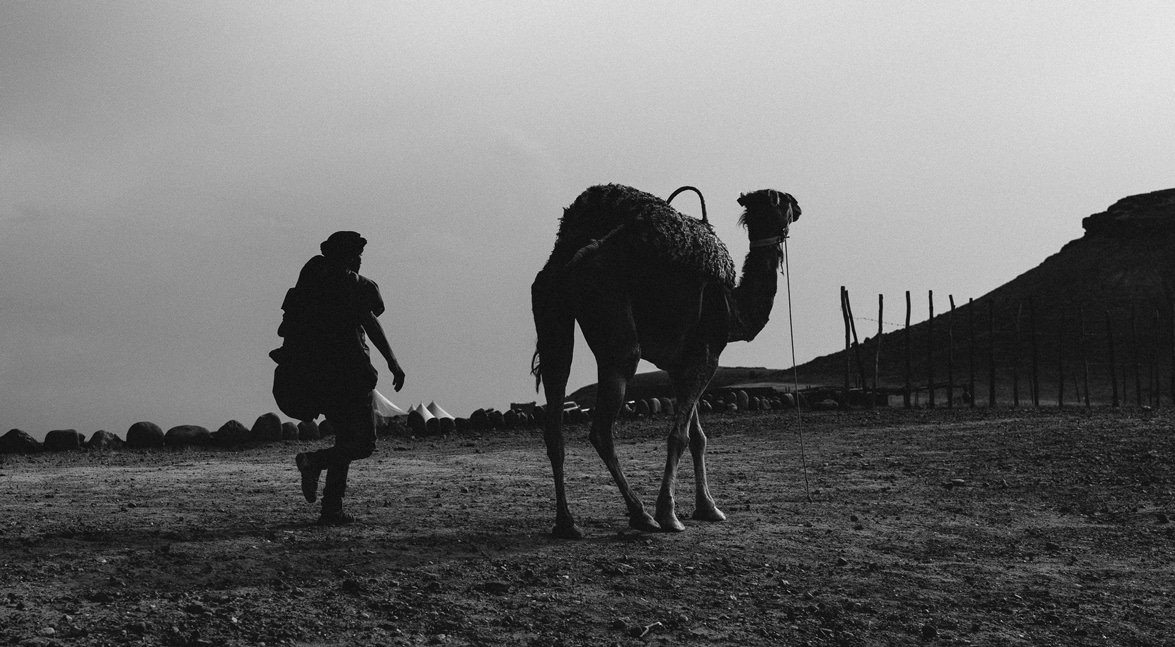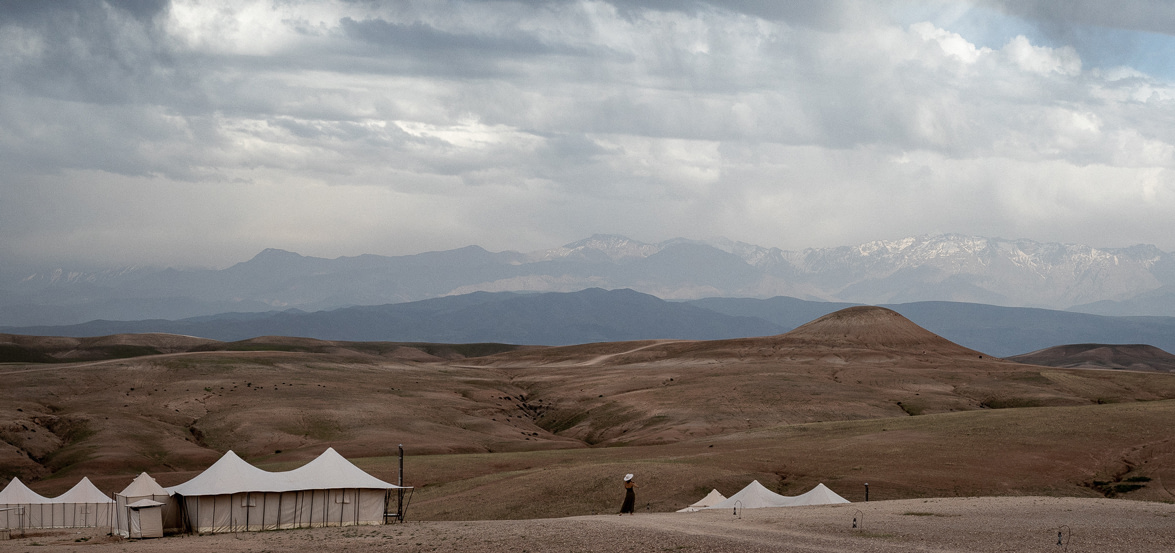 LOOK ONE: Mara Hoffman dress (rented) // Eric Javits hat (borrowed) // Sarah Flint sandals LOOK TWO: Rhode Resort dress (rented) // Ulla Johnson bag // Mint & Rose sandals LOOK THREE: Mara Hoffman dress (rented) // Eric Javits hat (borrowed) // Zara sandals (old) // Vintage belt LOOK FOUR: Self Portrait dress (rented) // Zara sandals (old) LOOK FIVE: Mara Hoffman dress (rented) // Eric Javits hat (borrowed) // Vintage silk scarf LOOK SIX: Amur gown (rented) LOOK SEVEN: Carolina Herrera gown (borrowed) // Lele Sadoughi earrings (rented) LOOK EIGHT: Mestiza dress (borrowed) LOOK NINE: Veronica Beard dress (borrowed) // Vintage black shawl LOOK TEN: PatBo gown (borrowed) LOOK ELEVEN: PatBo skirt and top set (borrowed) // Eric Javits bag (borrowed) // Ann Taylor heels (gifted)
Special thank you to the team at La Sultana for hosting us one evening and to Pause for sponsoring our trip! As always, all thoughts and opinions are my own.