5
minute read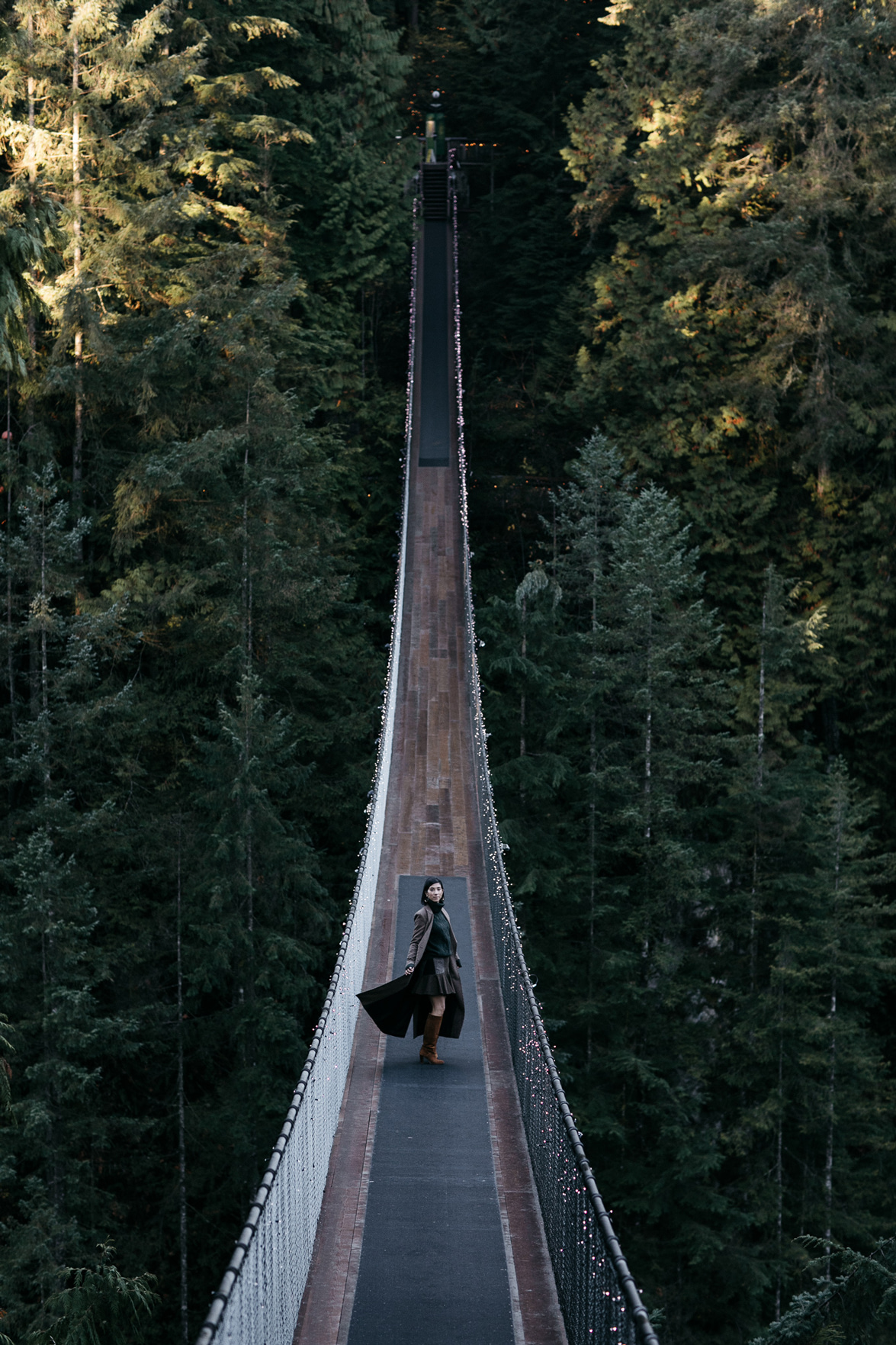 Let's rewind back to November, shall we?
Right before we found ourselves in the thick of Thanksgiving and the holiday hustle, I hopped west (northwest to be specific) to spend a few days in Vancouver with the Fairmont Pacific Rim team. Having been a longtime fan of the San Francisco Fairmont and having loved all my previous visits to Vancouver, I couldn't wait for a little downtime vacation before the holidays kicked into high gear.
Flying into Vancouver is always a treat for me -- there's something about passing over those mountain ranges as you approach, the Pacific Northwest glittering below you, that literally takes your breath away. As someone who grew up surrounded by mountains for most of her life, there's something really calming about this. It's like I know, once I land, the air will have a certain crispness to it that city air just seems to lack. It instantly clears my mind.
For those of you who have never been to Vancouver, I like to compare it to San Francisco, if that's a helpful reference point. Amazing city (but not overwhelmingly large), lots of culture, very active population (with an affinity for Patagonia and Lululemon) and extremely close to nature -- and it's a lot of the reasons why I miss living on the West Coast in general. The ease to which you can go hiking up in the mountains or walking along a beach to attending a symphony performance in the evening is something I took for granted and may in fact be the reason I eventually move back West someday, but that's a story for another day.
As for the Fairmont Pacific Rim, I cannot say enough amazing things about this property. From the minute we checked in and walked through the lobby (which feels like the most amazingly chic living room with multiple fireplaces, a jazz quartet playing on a side stage and the most impeccably dressed crowd I've ever seen just hanging out for the afternoon at a hotel) to the sad moment I had to pack up my bags and leave my harbor-facing suite, every last detail was perfect. And the older I get, the more I realize, I love it when details are perfect at hotels.
For our stay, were were partaking in the Fall for Gold package, available through April 30th, which guarantees you a room facing the North Shore Mountains (these were so special to wake up to each morning!), exclusive access to the Fairmont Gold Lounge and a personal concierge team, all at 15% off. If any of you caught my Insta Stories during this trip, you know my suite was pretty incredible -- my own balcony, two bathrooms (because, you know, 1 isn't enough), a living room, his and hers sinks, a BATHTUB (I always squeal when the bathtub is good at a hotel, and this one was a winner!) and the most incredible sweeping views of the sea planes landing and taking off over the water, with Stanley Park just off in the distance.
In short, I didn't want to leave.
Highlights of our trip (in case you're looking to explore the area soon!) include:
The most incredible Omakase sushi longboard at RawBar in the Lobby Lounge. It took 4 servers to carry this tray of sushi out. They were not kidding around.
We then proceeded to see Jason Momoa across the room in the Lobby Lounge (See, I told you the lobby was the place to be!)
A trip out to the Capilano Suspension Bridge Park, which they opened for us about an hour prior to park hours starting for the day. This is the only way we managed to snag photos sans crowds on the bridge, but I do recommend showing up early! Far less folks at that time.
A seaplane tour with the folks at Harbour Air to see Vancouver from up above!
A long bike ride through Stanley Park on one of the Fairmont Pacific Rim's electric pedal assist bikes.
A multiple course meal at The Botanist, where we ate and drank our way through the entire tasting menu. I loved the ethos of their menu -- all local produce, sustainably sourced seafood and organic agriculture methods from backyard suppliers. Plus, their lead bartender just happens to be ranked 11th in the world. Not. Too. Shabby.
Attended a full fashion show put on by the Fairmont and CAFA teams, showcasing 5 Canadian designers (including Victoria Hayes, who I wrote about last week!).
Hopped around Gastown at night -- because it's just so charming with all their string lights!
While our trip was short, it was just the perfect reset I was looking for before the holidays hit! Have you guys been to Vancouver before? Would love to hear about your stay.
This post was in collaboration with the Fairmont Pacific Rim Hotel. As always, all opinions and styling are my own. Thank you for supporting all This Time Tomorrow collaborations!