6
minute read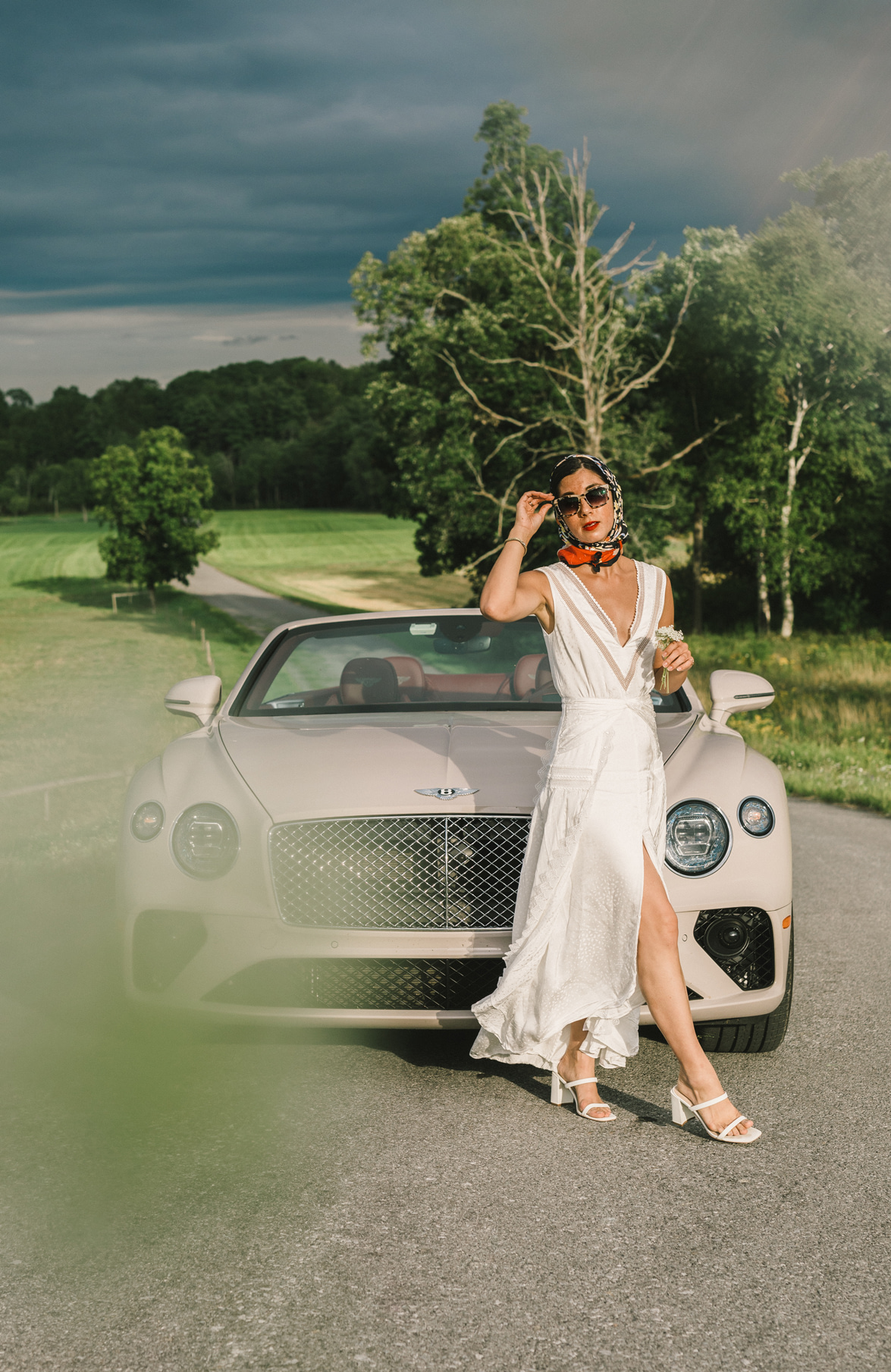 OUTFIT DETAILS: Ulla Johnson dress (rented via Rent the Runway) // Parasol bought in Rome // Vintage Hermes scarf // Cynthia Rowley sunglasses (gifted) // Self Portrait dress (rented via Rent the Runway) // Aldo heels (gifted)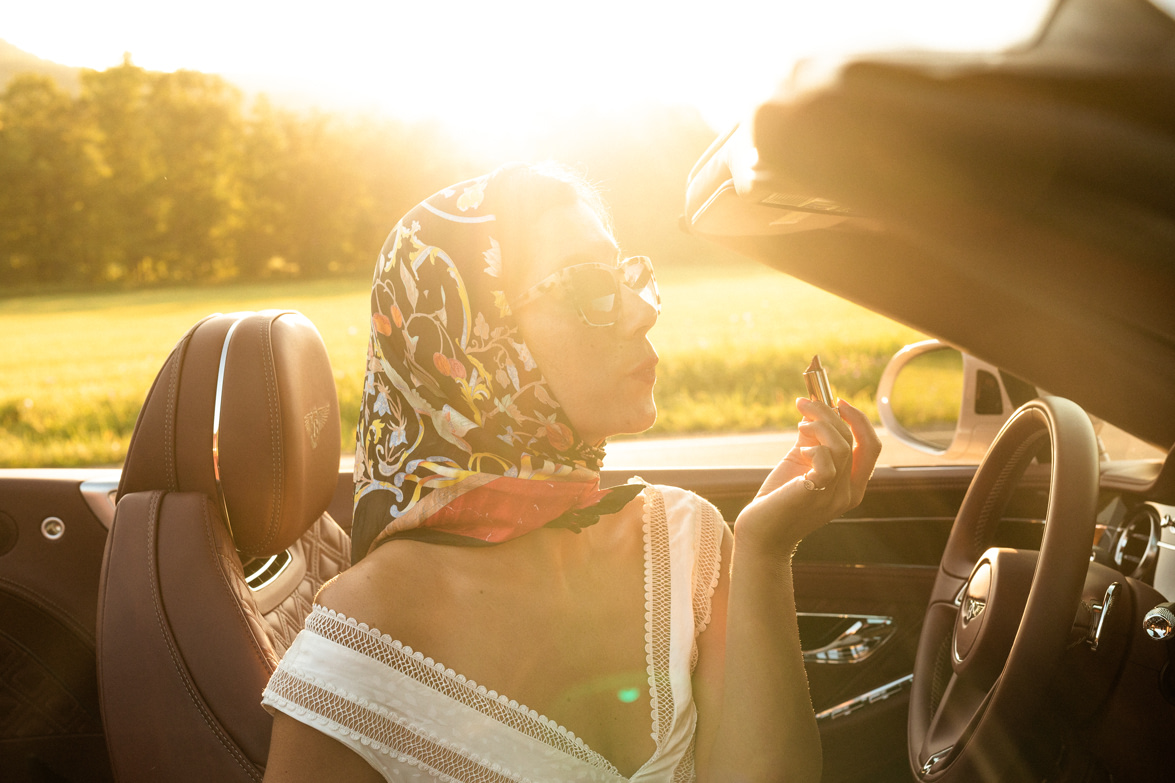 [row][half]
[/half][half]
We're going to the Catksills!
Like Midge in this infamous episode from season 2 where the family heads upstate to stay at the idyllic Steiner Resort, I too, was beyond excited to leave Manhattan behind for a few days last weekend. And with Ty's 40th birthday ringing in last Thursday, we felt the timing couldn't be more perfect for a mini escape -- just him, me and Elvis.
As I mentioned at the start of our trip on Instagram, I made a deliberate choice to NOT check in on social media while we were away. My hope was that it would allow me to be more present in the moment and truly disconnect. I wasn't disappointed. We spent the better part of 5 days away from the city driving around beautiful countryside roads, stopping at small diners to eat and reading in hammocks, with our phones handy for the occasional photo or video, but the WiFi blissfully out of range. As such, I didn't take a crazy amount of photos for this trip, aside from the one self portrait above and these photos we just had to capture at a particularly beautiful golden hour. I did, however, manage to take lots of notes for your next potential upstate getaway -- including some of our favorite routes to drive at sunset.
Of course, would love to know -- what are some of your favorite hidden gems in upstate New York? Any spots I missed here?
Where to stay:
Woodhouse Lodge: Our lodging decision was made extremely easy after seeing Shelcy and Christy of @nycxclothes and their photos from a recent weekend at the oh-so-adorable Woodhouse Lodge. Built in 1962, this little rustic oasis has gone under recent renovations, making it a painfully chic shaker meets mid century modern dream! With only 10 rooms, it's fairly intimate so I would recommend booking far in advance to make sure you can snag a room -- we just happened to luck out at the last minute when they had a buy out cancellation. It's located in the town of Greenville, making it a roughly 2.5 hour drive from the city, surrounded by lush forested land, country roads and the town center of Greenville right down the way, it's a little slice of idyllic mountain relaxation.
[/half][/row]
They also have a restaurant and bar on property, which is where we ended up indulging in late night snacks most evenings! Pro tip: get their peanut hummus -- you'll thank me later!
Where to eat and drink:
What I love most about upstate trips is that I rarely ever worry about "where we're going to eat" in the same way I might worry about New York City dining. In the city, reservations tend to be the limiting factor pretty much everywhere you go and I find I'm very preoccupied with trying the newest and best places. But upstate New York? They always have room and usually, each spot is more charming than the last. My rule of thumb for this past trip was to just stop at places that looked cute to us! Here's an assortment of restaurants and breweries that we loved during this last trip and in previous trips over the years: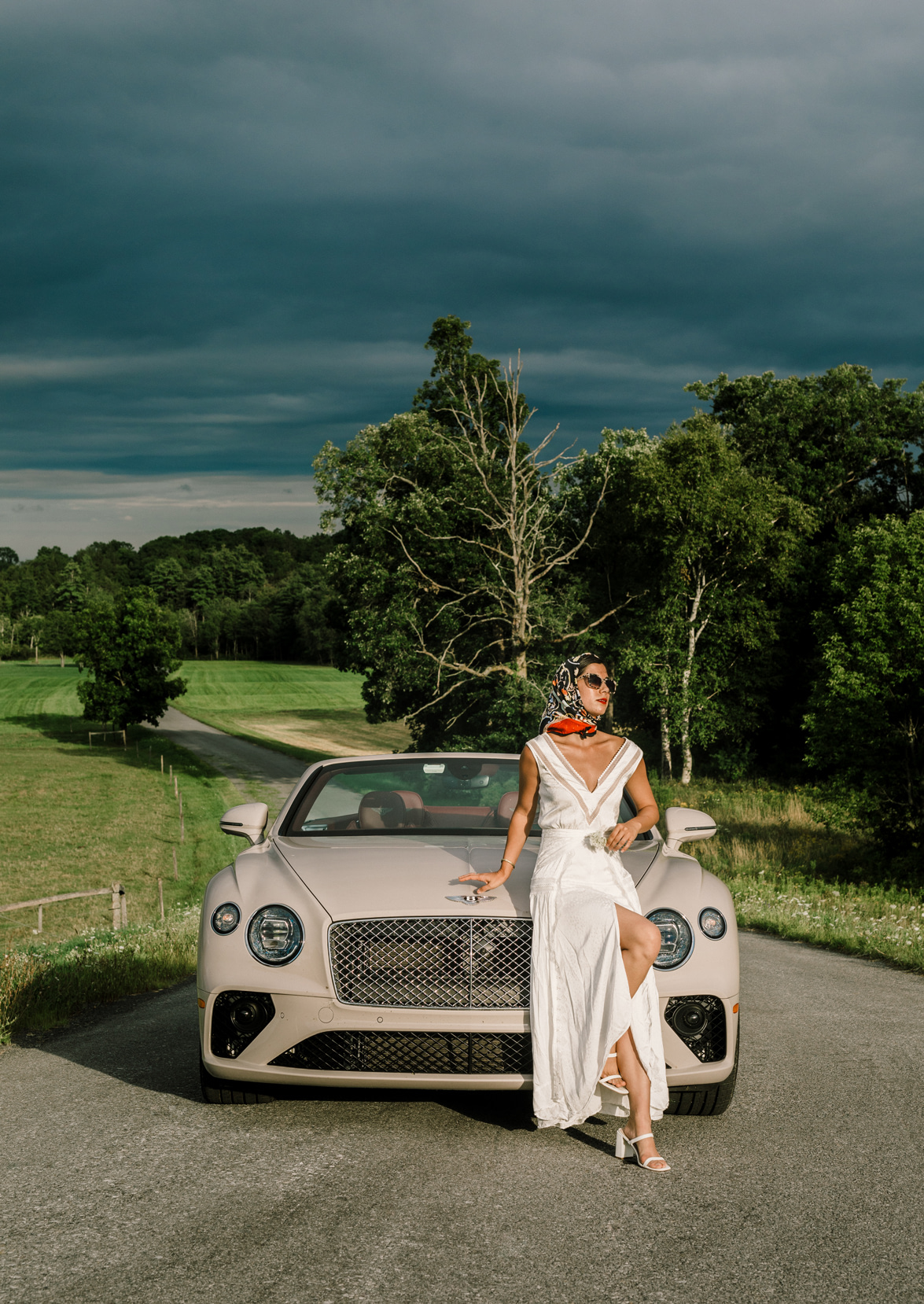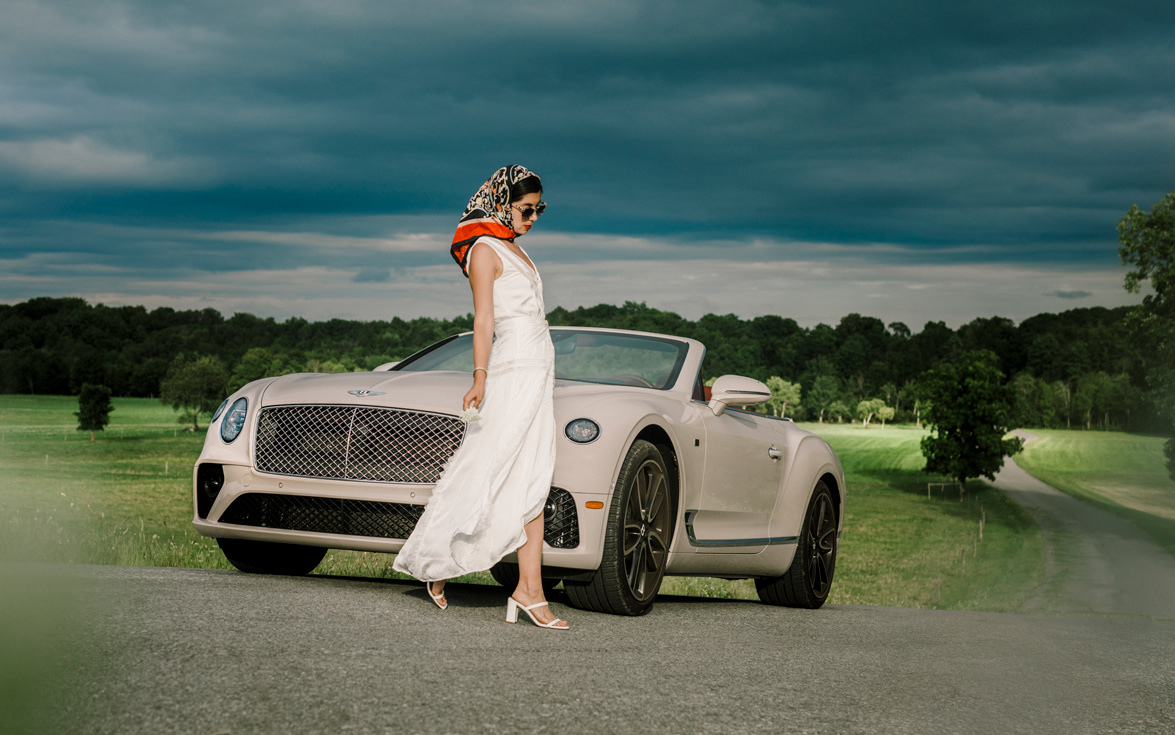 [row][half]
What to do:
My same advice for dining applies to activities -- take each day as it comes! Personally, I love a good mix of long drives down pretty roads, hiking and shopping around small towns, so we tried to strike a balance of all three for this last trip. Here are some of my favorite stops of the trip:
Story Farms stand: You'll undoubtedly pass many farm stands along your drive, but I'm really happy we decided to stop off at Story's Farm stand along NY State Route 32. We picked up some fresh blueberries and peaches, but they had just gotten a load of fresh tomatoes in, that instantly made me wish we were staying a few extra nights in a cabin with a kitchen to whip up a meal or two. They also had a large assortment of olive oils that I really should have indulged in!
Hike the Kaatterskill falls: We spent the early part of an afternoon hiking the Kaaterskill Falls and it was definitely a highlight of the trip, especially for Elvis! It's not a terribly long hike (about 2 miles max round trip) but since a lot of it climbs down initially to the bottom landing of the waterfall, be prepared for lots of narrow stairs and a rocky hillside trail, which proved a bit trickier on the way back up. Elvis was such a trooper -- dogs are allowed on leash on the trail -- just be extremely careful if you let them roam a bit off the path, as ticks are a huge concern for the area. Parking is limited at the trail head and is regulated by a park ranger -- 1 in, 1 out policy is strictly enforced, so I would recommend getting here earlier in the day to make sure you get a spot.
Howe Caverns: We didn't personally go on the Howe Caverns tour but I definitely want to for our next visit out in the area! Howe Caverns is a system of miles and miles of underground caves, thought to have been formed over 6 million years ago when the Atlantic Ocean initially covered most of eastern New York. You can take guided tours now through portions of the caves -- including a few overnight ones.
Drive in 32: Call me the queen of nostalgia, but I love a good drive-in night! This theater is right down the way from the Woodhouse Lodge and has some amazing classics on their schedule at the moment. We saw The Breakfast Club on Friday night.
[/half][half]
[/half][/row]
Shop around Hudson: Oh, I could spend hours shopping around Hudson! The cutest little town, that is arguably becoming full of ex-pat New Yorkers, but hey, I don't hate it! Make sure you stop off at Behida Dolić, Magic Hill and The Maker Hotel.
Magpie Bookshop: I mentioned my little road trip tradition of picking up a book or two at a used bookstore along the way. And Magpie Bookshop in Catskill is the perfect explanation as to why I love this habit of mine. I could have spent hours here, but instead opted to spend most of my time eyeing their collector's edition shelves where I found a 1950 printing of Walt Whitman's Leaves of Grass and a first edition printing of Hemingway's Garden of Eden.
Dia Beacon: After 5 years in New York City, it's still crazy to me I haven't made it out to Beacon yet to visit Dia and their contemporary art exhibits. We meant to save more of our time on Monday to stop by and visit, but unfortunately, we got a late start. Next time!
Mohonk Mountain House: If this property name sounds familiar, it's because I stayed here a few years ago for a press trip with Hunter boots and LOVED every minute of it! I definitely want to go back with Ty and Elvis in the fall so I'm currently planning that trip.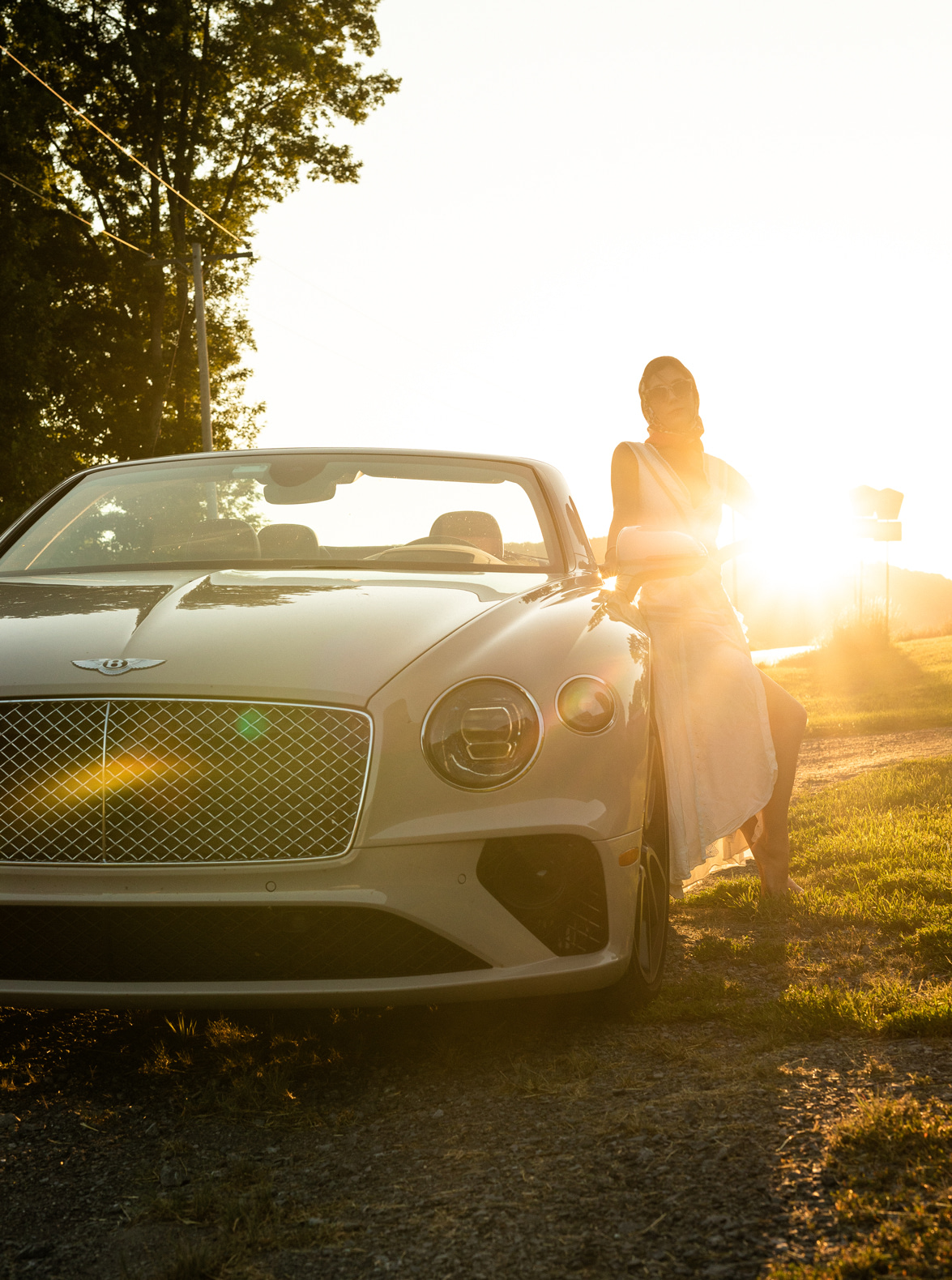 Towns to stop in:
But of course, my favorite thing to do? Just get lost in random little towns you pass along the way! Here's a handful of my favorites in the area:
Catskill
Hudson
Greenville
Woodstock
Bethel
Saugerties
Lake George
Sunset routes:
You're guaranteed a good sunset pretty much everywhere you go upstate, but these were a few of my favorite, back country routes. Far less traffic, just lots of winding little turns and beautiful vistas.
US Route 1 near Berne
New York State Route 82 near Surprise
US Route 9W near Athens
New York State Route 81 near Greenville
[row][half]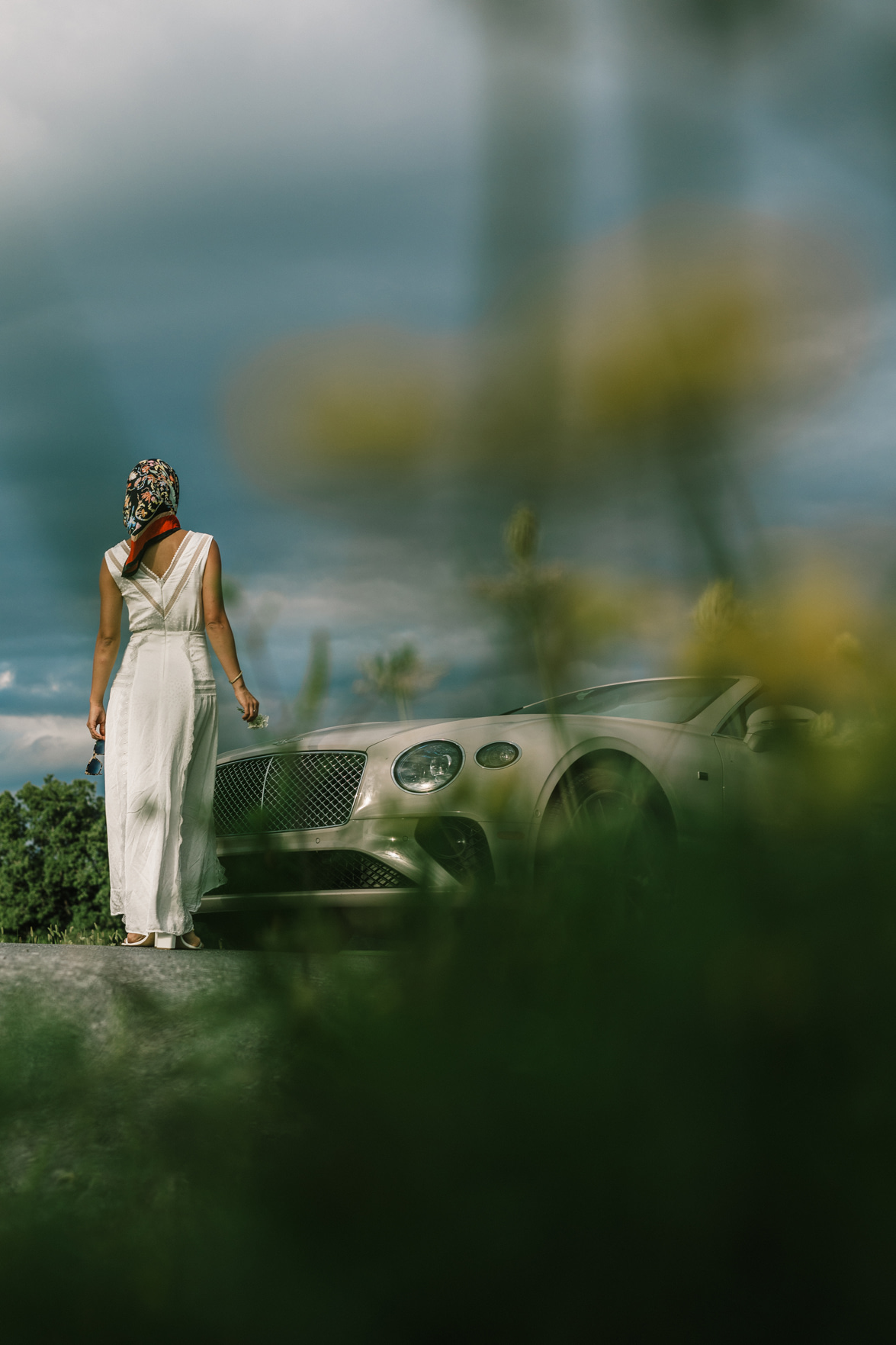 [/half][half]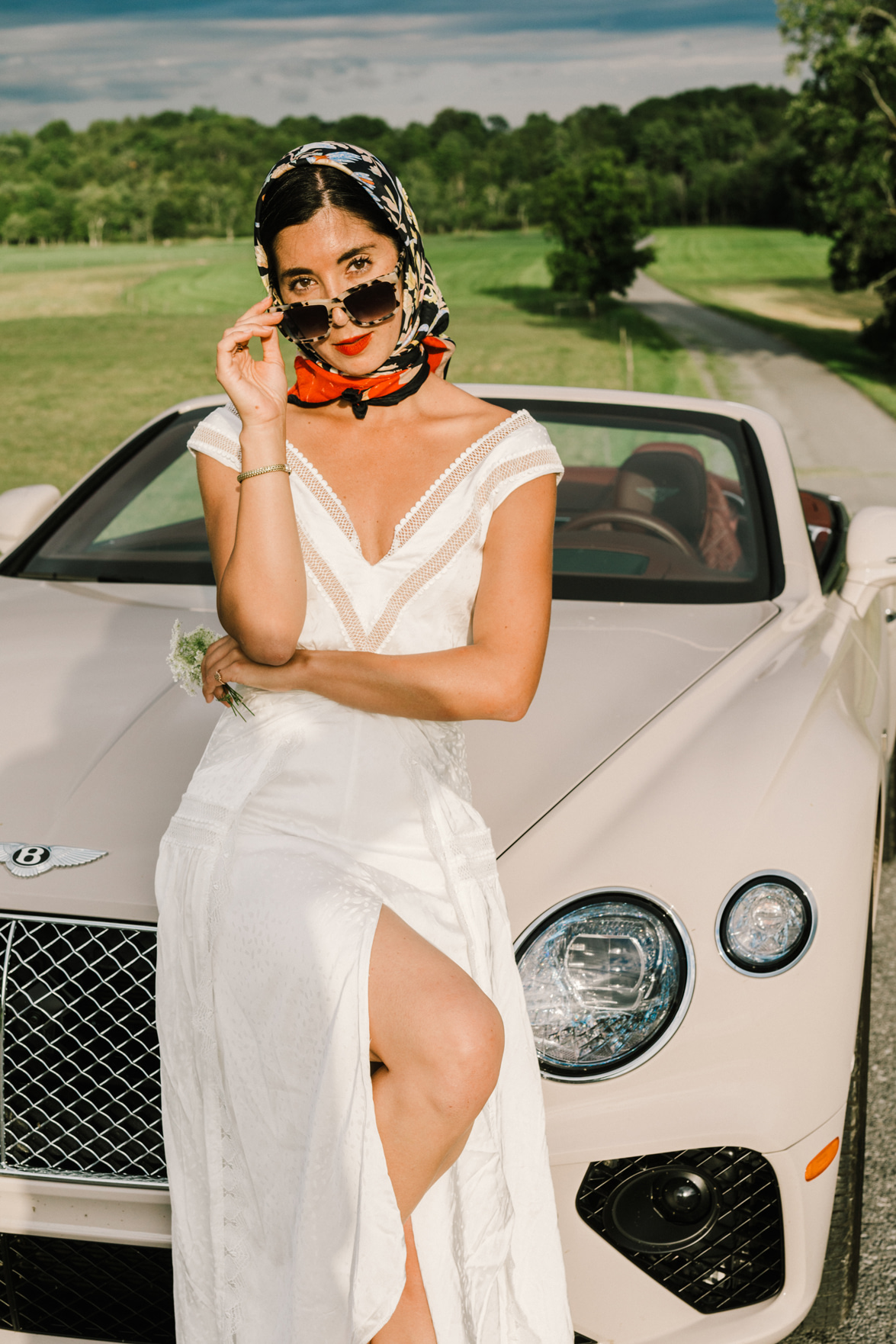 [/half][/row]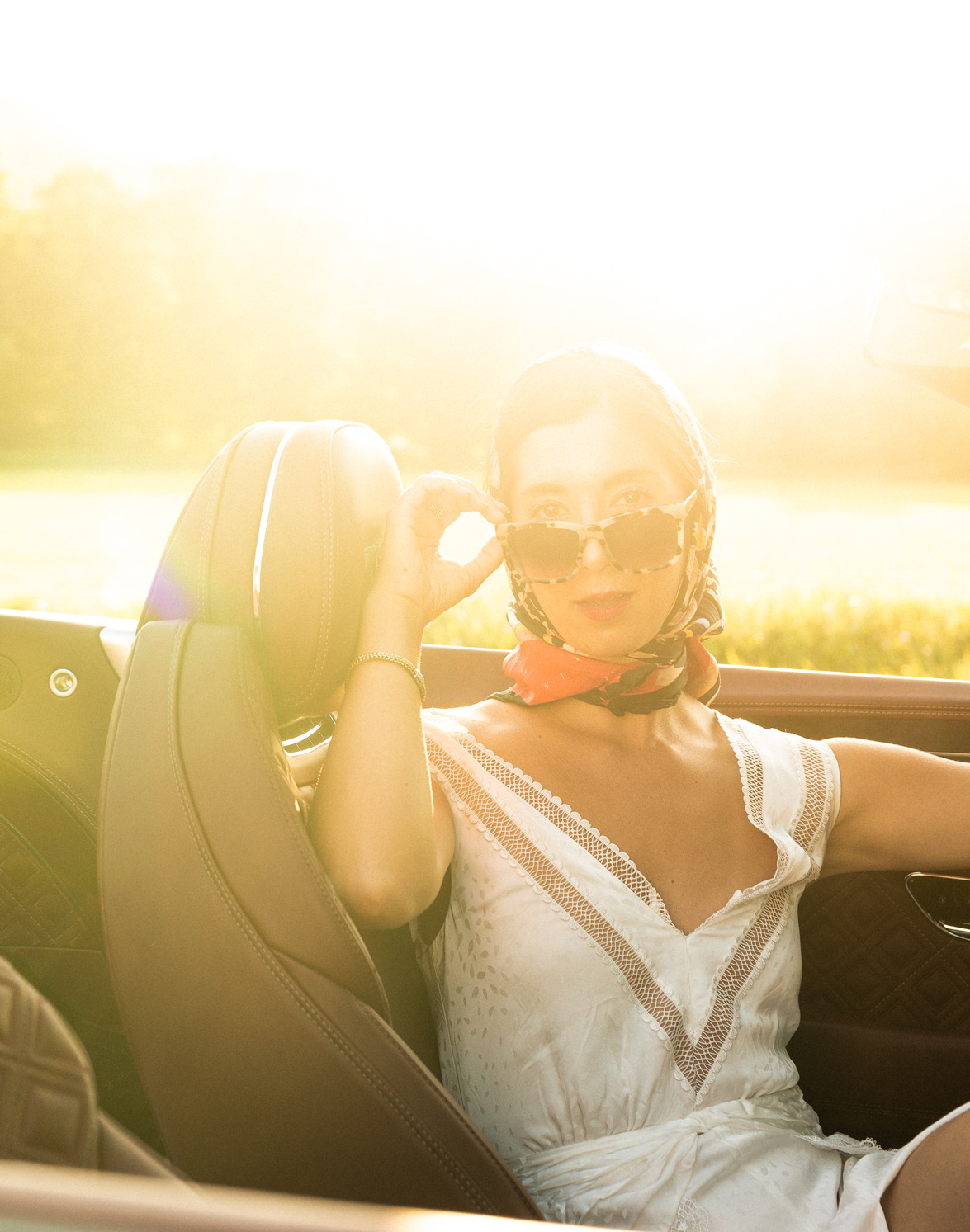 Photos by Ty Johnson // And a huge shout out to our friends at Bentley who loaned us this beautiful Continental GT Convertible for the weekend. It was the perfect getaway car.