3
minute read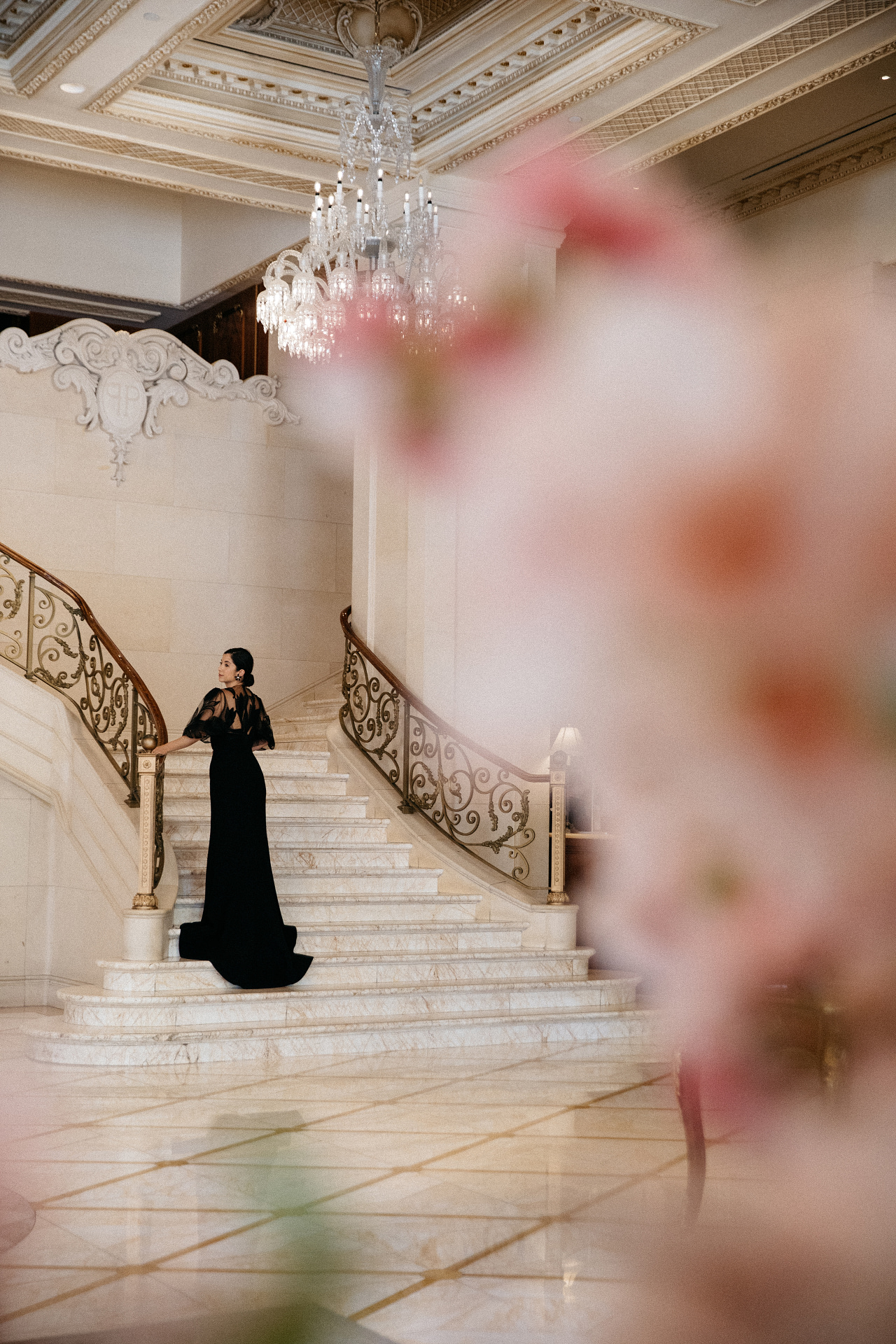 Years ago, when I first saw the Wes Anderson film Darjeeling Limited, I became enamored with the idea of beautiful luggage that tells a story. If you remember at the beginning of that movie, Adrien Brody's character chases down a train in India that's just left the station, with several of his vintage monogrammed Louis Vuitton suitcases in tow. In true Wes Anderson fashion, there's a delightfully melancholy song from the 70s playing (Kinks' 'This Time Tomorrow'), as Brody narrowly catches the train, his bags a chic pile of finely crafted, well-traveled leather beside him. The luggage isn't necessarily pivotal to the film by any means, but it makes comical appearances throughout as each character lugs their own set from stop to stop, a metaphor perhaps for their individual emotional baggage. But make no mistake, it's the most beautiful emotional baggage I've ever seen. 
Since then, I've dreamed about owning my very own set of heirloom-quality luggage, particularly a set by Steamline Luggage, a brand whose old world approach to modern travel needs just speaks directly to my heart. I can't tell you how many times I've admired older women at the airport or the train station, with their leather suitcases, perhaps a hat box or two and a beautiful scarf adorned in just the right spot. Sophisticated yet effortless, as if they somehow breezed in ready for departure, while the rest of us huffed and puffed. To me, Steamline embodies this bygone era of glamorous travel.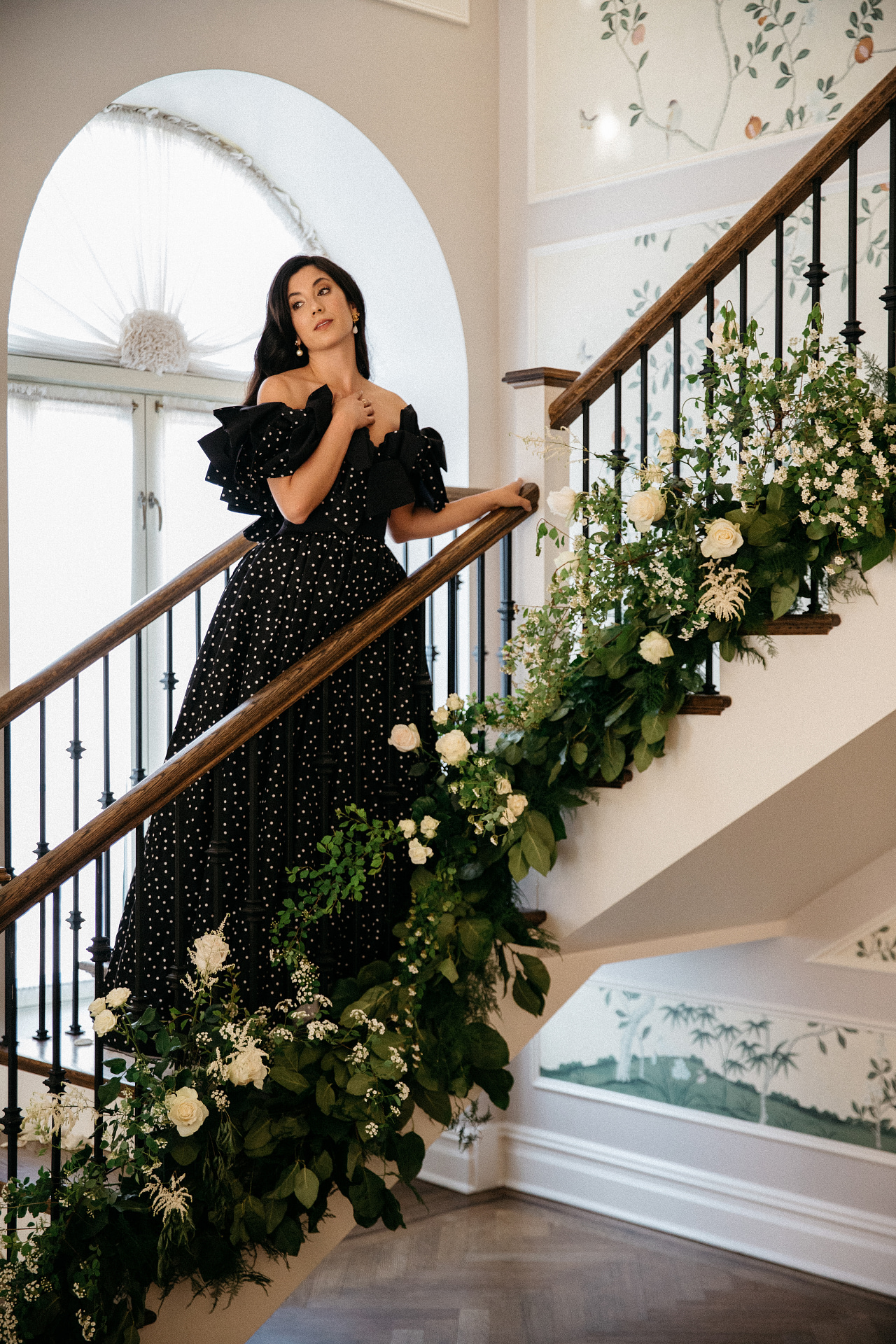 Naturally, when their team reached out to me about photographing their new linen Editor collection that launched yesterday, I had to read their email twice. Followed by an excited Google search for long train trips I could take to christen my new bags. Oh, the places I'll take these beauties — the years of adventures we have ahead! Of course, I can only hope I don't have to run after the train like my friend, Adrien. But if I do, I know exactly what song I'll be humming in my head, as I pray the kitten heels on my feet keep up. 
Until then, staying local and checking in at one of my favorite New York hotels like The Plaza, certainly doesn't disappoint either.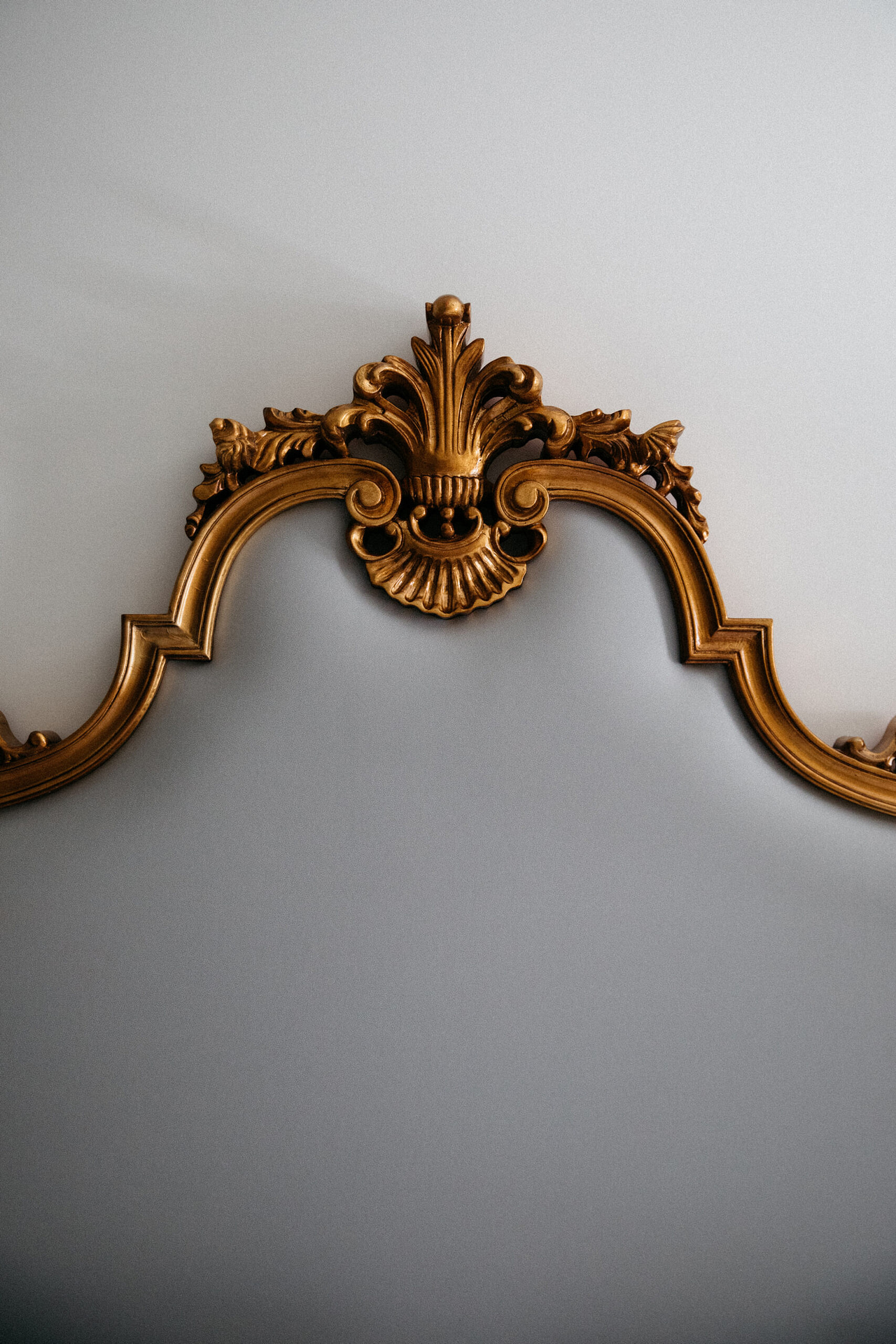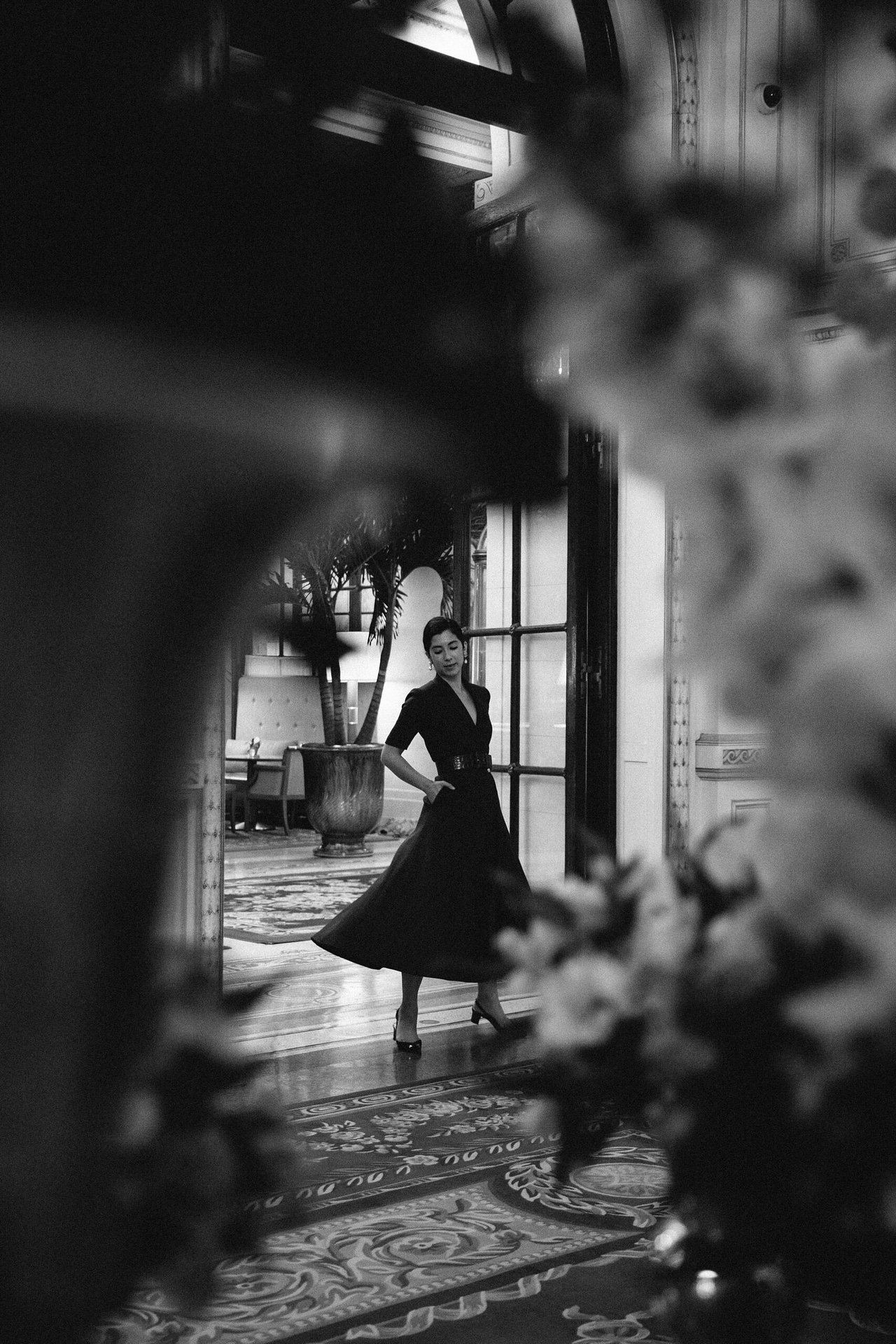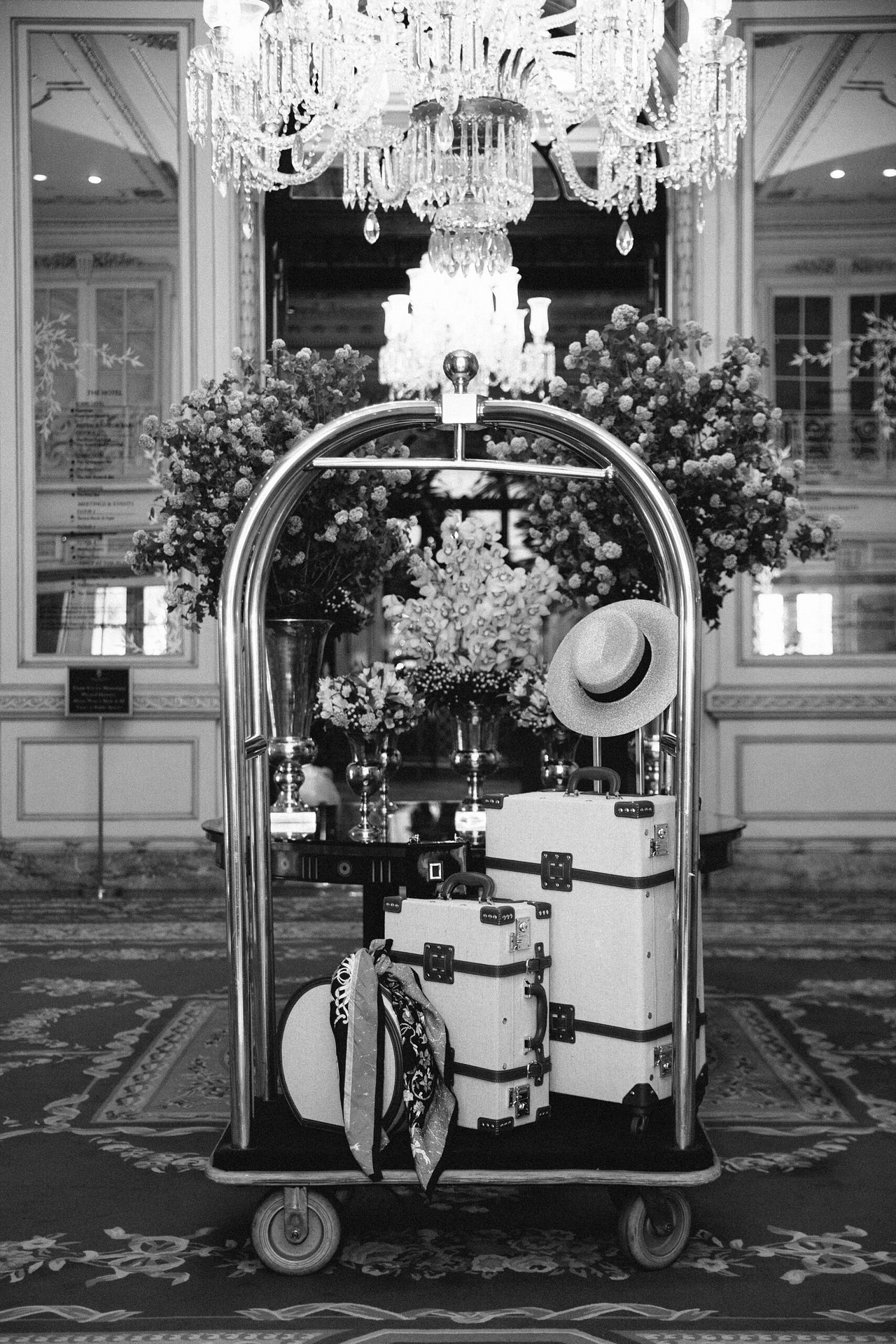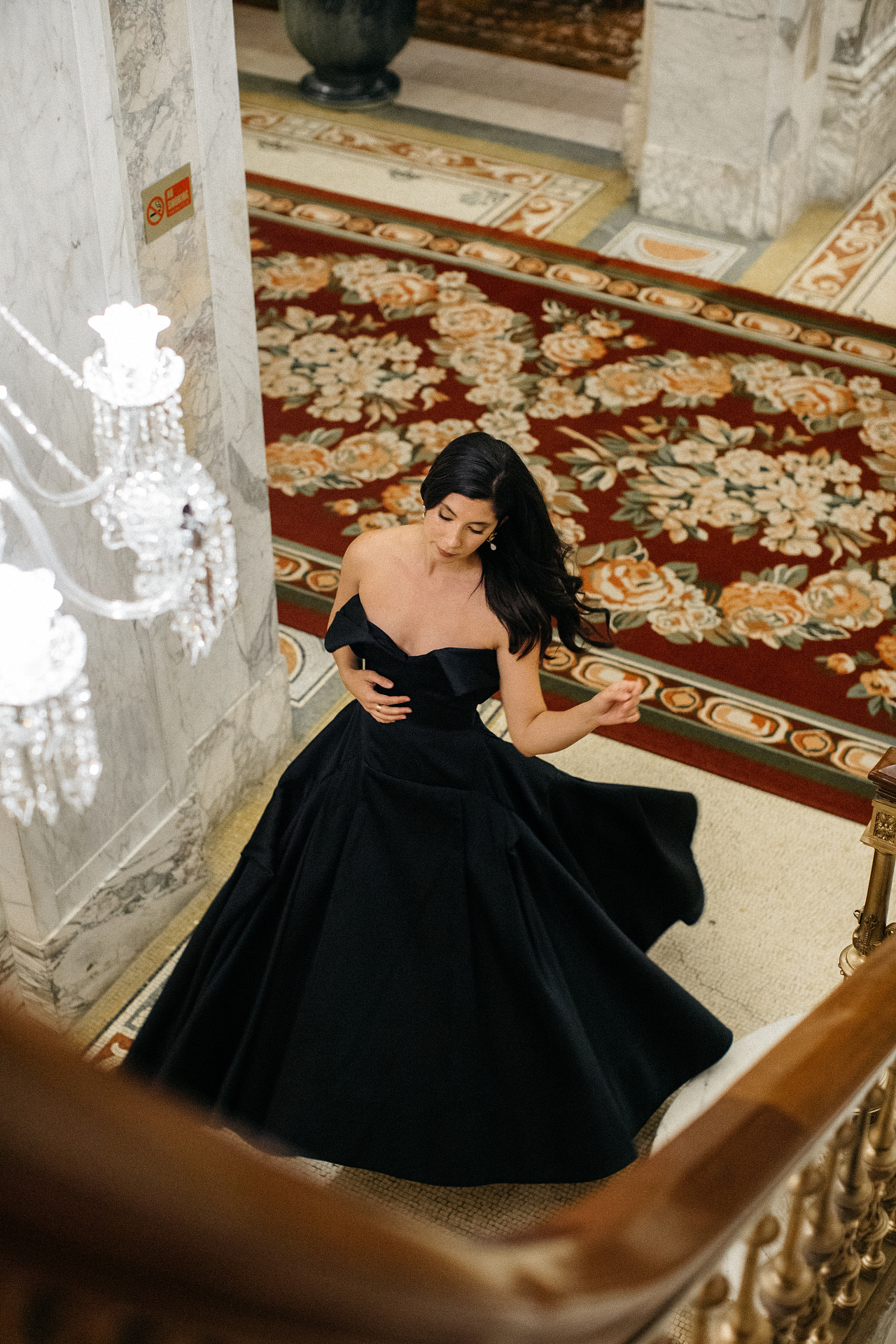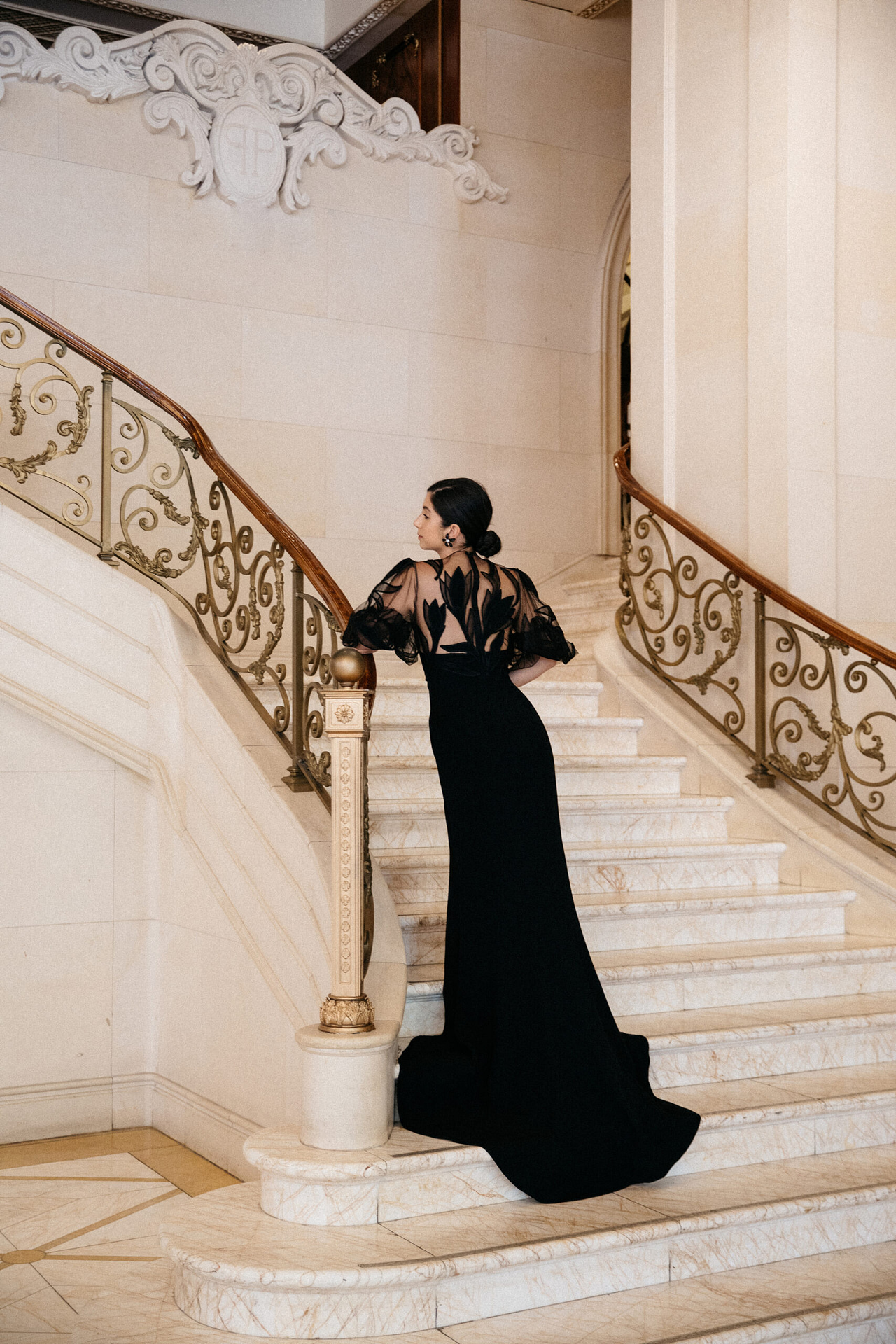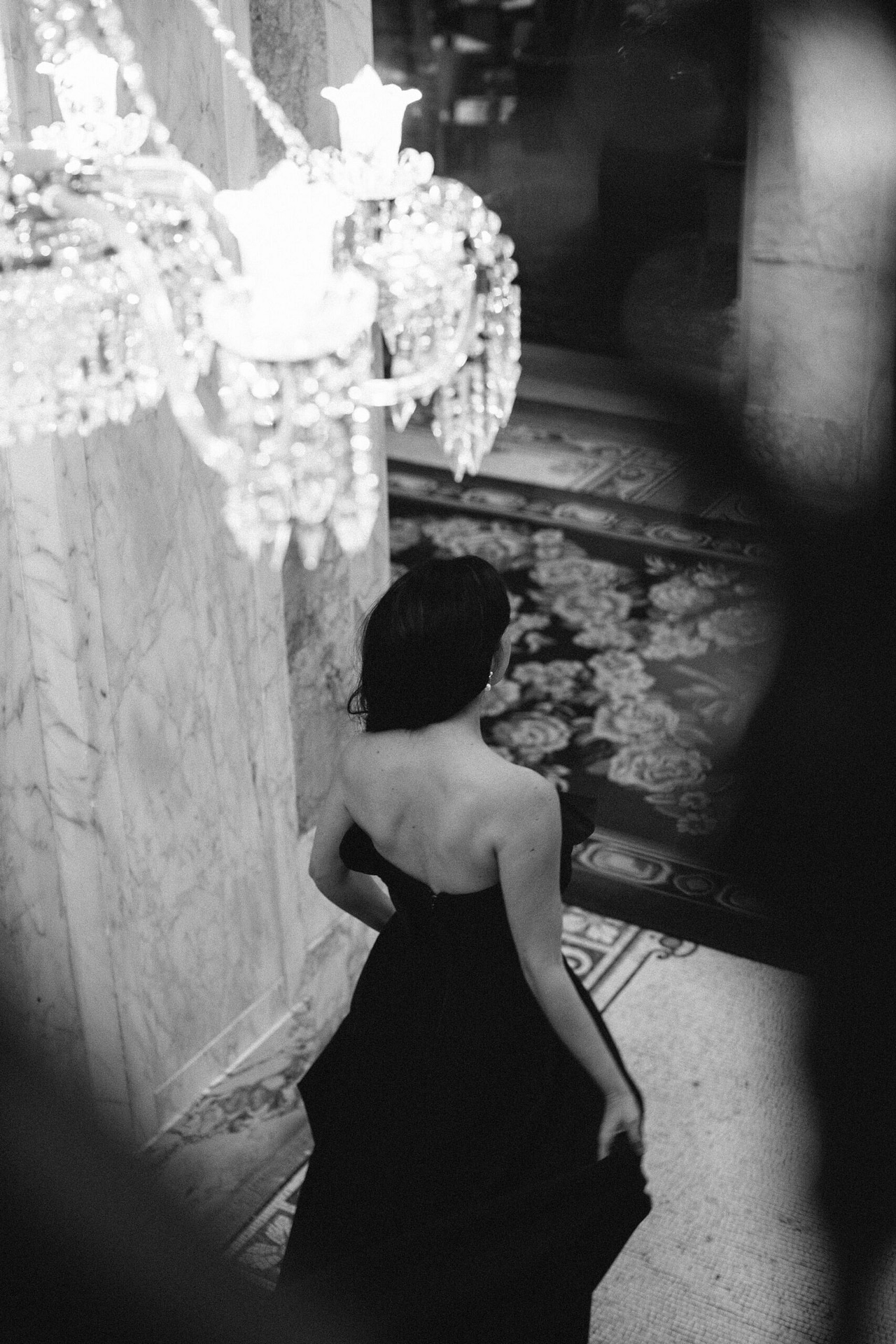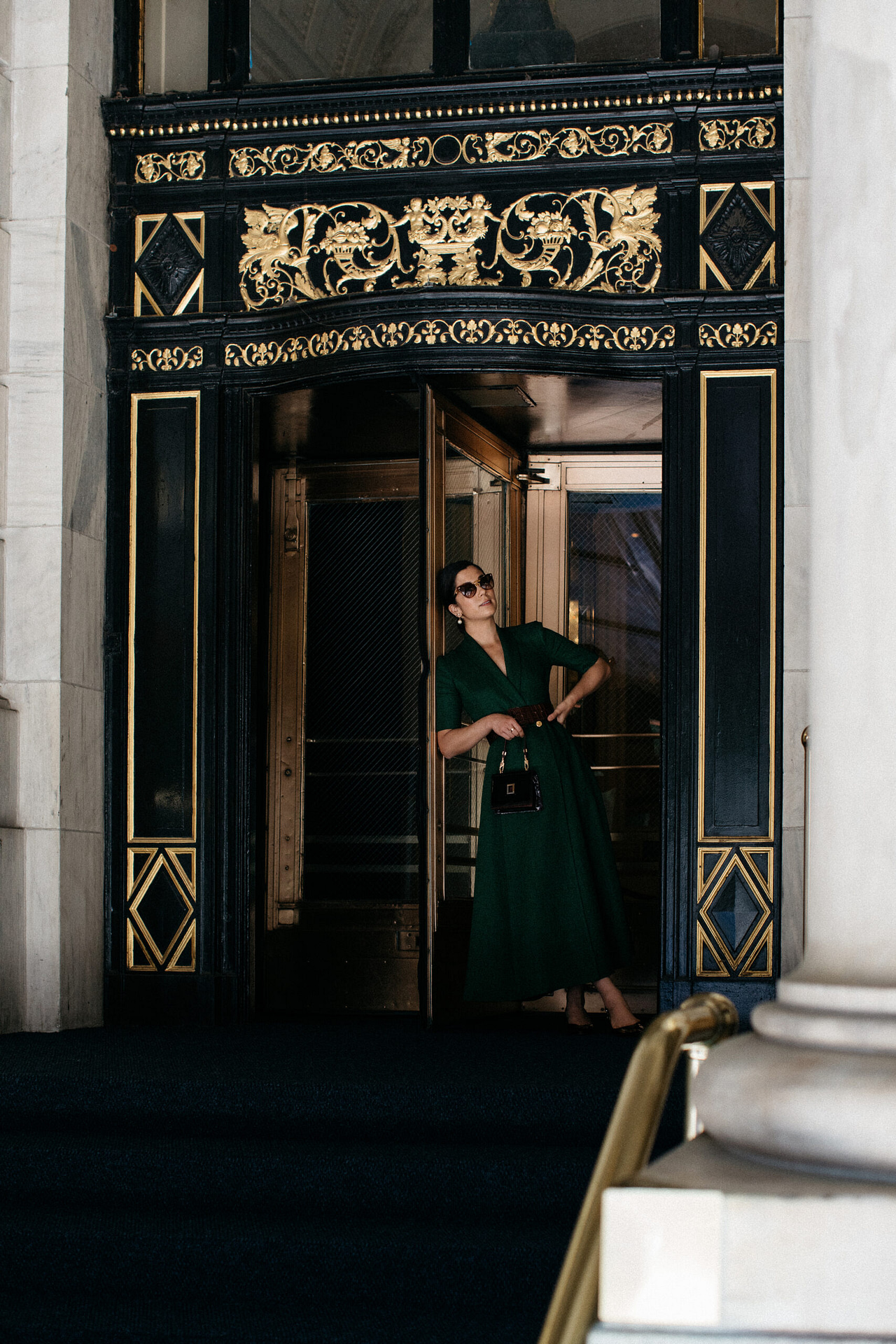 Carolina Herrera gown (borrowed) // Oscar de la Renta gown (borrowed via Nova Octo) // Brandon Maxwell dress // Maticevski dress (borrowed via Nova Octo) // Steamline Luggage (gifted)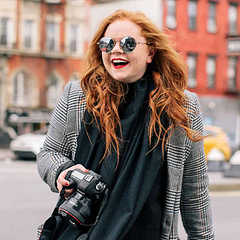 Photography
Allie Provost