8
minute read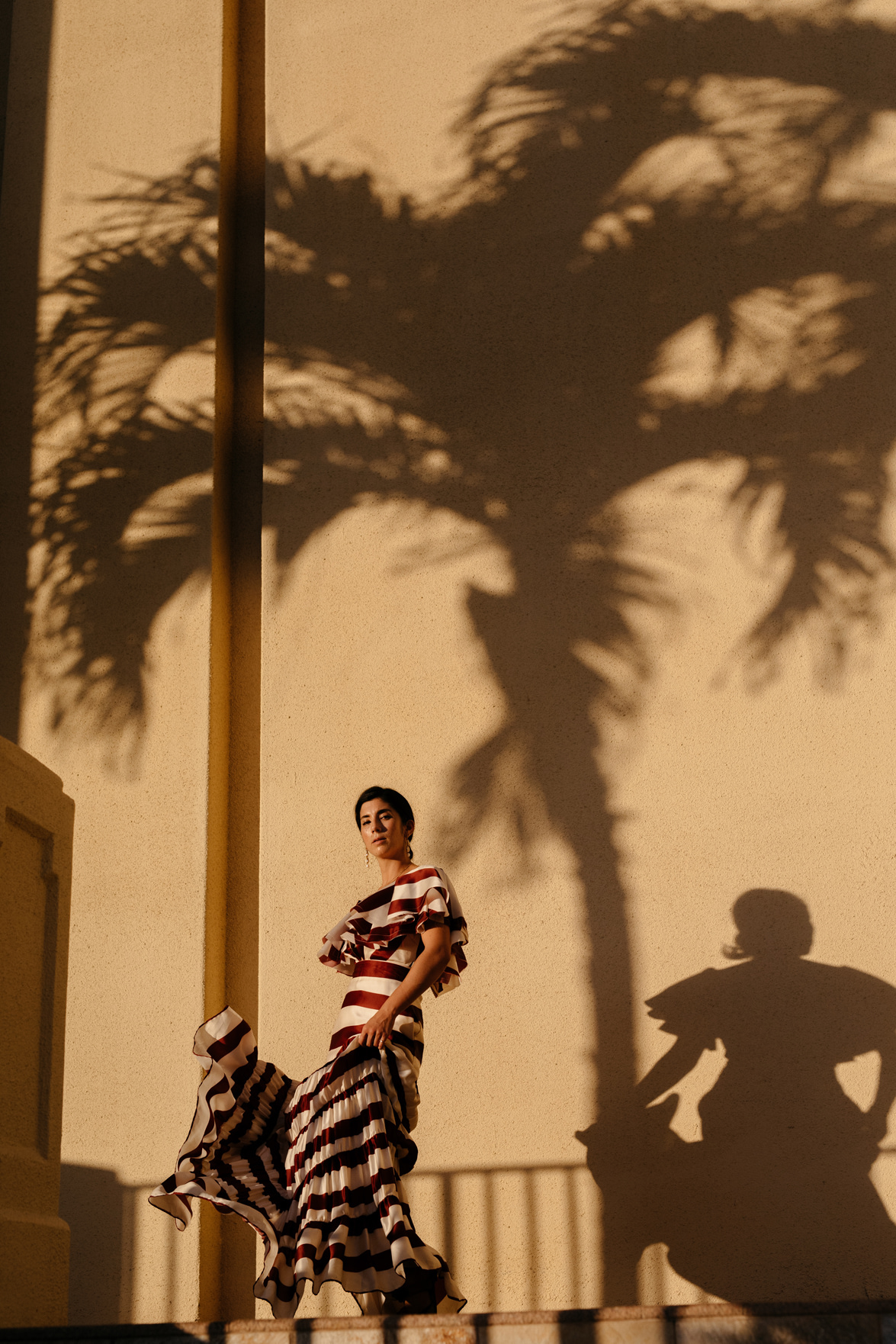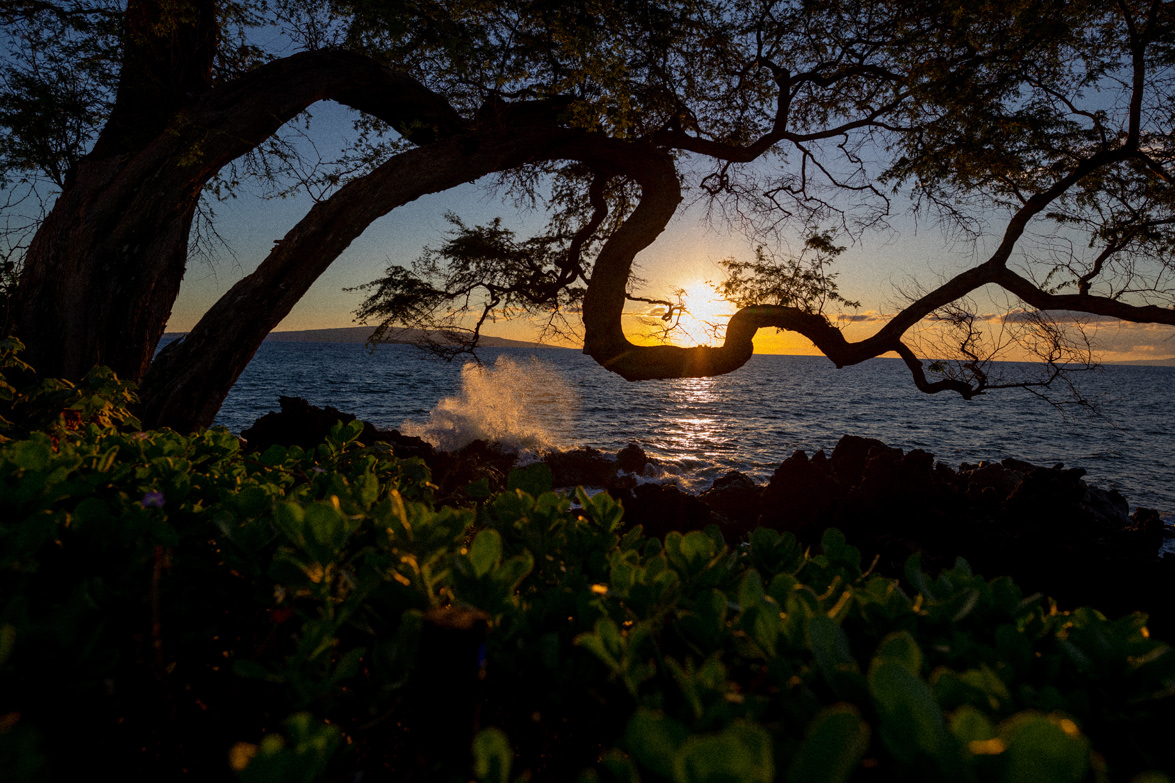 [row][half]
[/half][half]
Aloha!
While many of us, thanks to the Beach Boys, Elvis and one particular Mila Kunis movie set in Hawaii, know that the phrase "Aloha" means hello and goodbye on these sunny islands, it's original true Hawaiian meaning is much deeper. And one that I didn't know about until our most recent visit back in November. Instead of a simple greeting, it's a way of life -- known as the Aloha spirit -- whose original teaching goes like this:
"Aloha is being a part of all, and all being a part of me. When there is pain - it is my pain. When there is joy - it is also mine. I respect all that is as part of the Creator and part of me. I will not willfully harm anyone or anything. When food is needed I will take only my need and explain why it is being taken. The earth, the sky, the sea are mine to care for, to cherish and to protect. This is Hawaiian - this is Aloha!"
Perhaps I'm in an uber reflective mood right now with the new year having just commenced, but how beautiful is that? A disposition made up of empathy and compassion -- for no other reason than, whether we like it or not, we're all accountable for ourselves and each other. An unavoidable bond we might as well embrace. And it's a disposition that engulfs you the moment you land in Hawaii -- everyone ebbs and flows to island time. Laidback. Relaxed. And happy to chat and share their favorite spot to catch the sunset on the island. Which for the record: take heed of their advice. They know best.
This past visit was my second trip to these magical islands that feel much more like a country all their own, than part of the United States. If you recall, a few years ago when I was still living in San Francisco, I ventured over to Maui for a good friend's January wedding, and oddly enough, I remember visiting the Four Seasons Maui at Wailea during that trip, because a friend had booked her stay there. I vividly remember thinking at the time when walking through the lobby, "Man, I hope I can stay here someday."
And lo and behold, we've come full circle! Here's a rundown of our recent stay at the Four Seasons Maui at Wailea -- a true oasis amongst the Pacific Ocean.
Quick note: As always, all outfit details will be listed at the end of this post! 
[/half][/row]
Hopping over to Hawaii
Admittedly, our flights this time around were a bit more involved coming from the east coast (spoiler alert: there are no direct flights from the New York area to OGG in Maui). Thankfully, the wonderful folks at the Four Seasons set us up with first class on Alaska Airlines (a lovely surprise as I never request anything other than economy for press trips), which made all the difference in us arriving refreshed and ready to go. We connected through San Francisco on the way there and connected back through Seattle on the return journey, making for a total flight time of over 12 or 13 hours one way, depending on how long your layover is.
Admittedly, a trip to Hawaii requires a great deal of saving and planning, so I just did a quick Kayak flight search for our same dates in November of 2020 (November 9-13th to be exact) this year. You ready? I found a great deal of roundtrip flights on both American and United, ranging between $660 to $780 per person! With some diligent saving and PTO maneuvering, Hawaii is completely doable, whether you're planning a honeymoon, a babymoon or a damn-I'm-single-and-fabulous-moon.
As far as timing, we opted for November, to take advantage for the Four Seasons' Couples Season programming -- more on that below -- but generally speaking, Hawaii is amazing to visit year-round. Winters are mild, with holiday season (as well as middle of summer) being quite busy with peak rates. April through May and September through November are said to offer ideal weather with reasonable rates throughout the islands.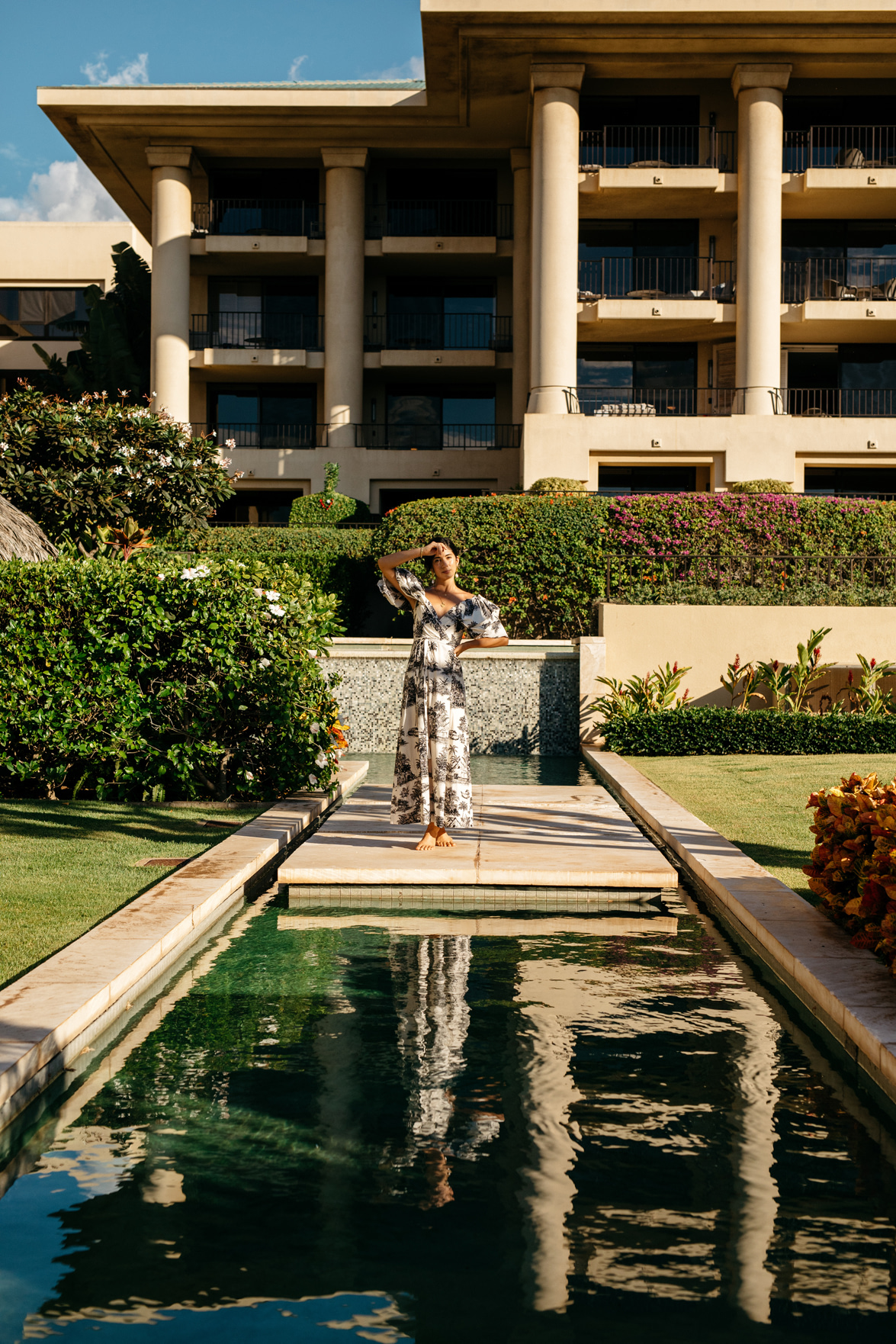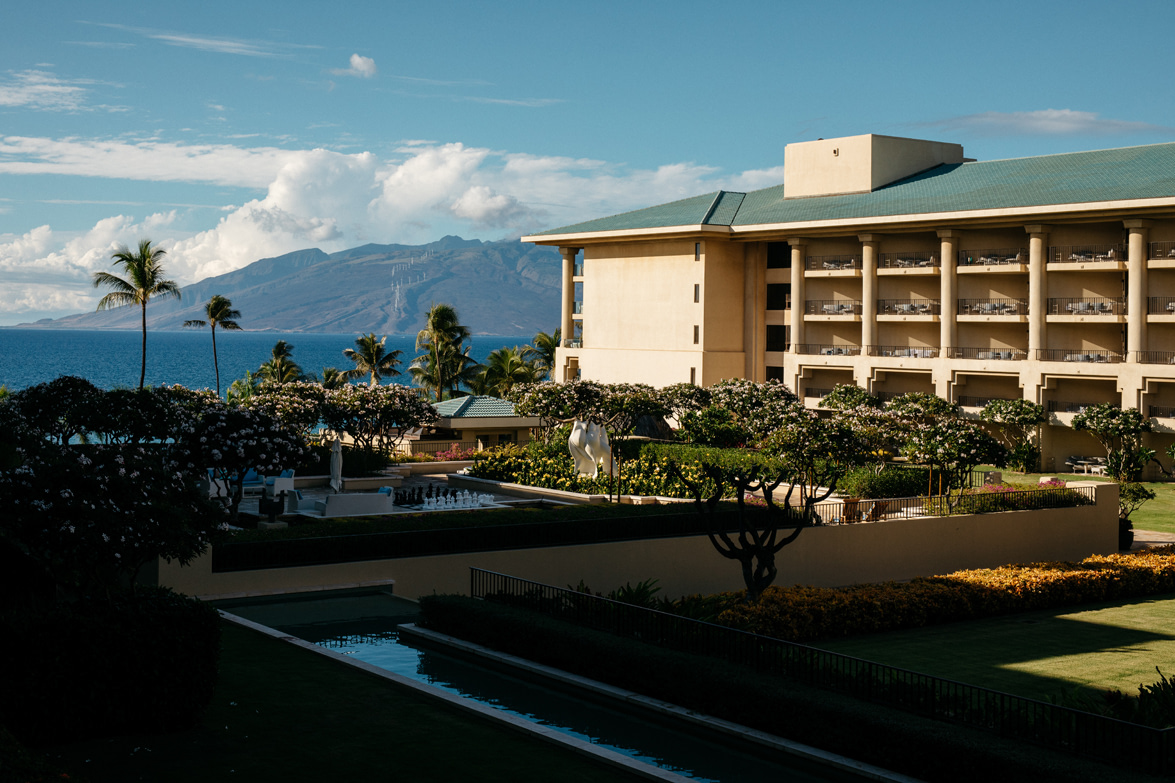 [row][half]
[/half][half]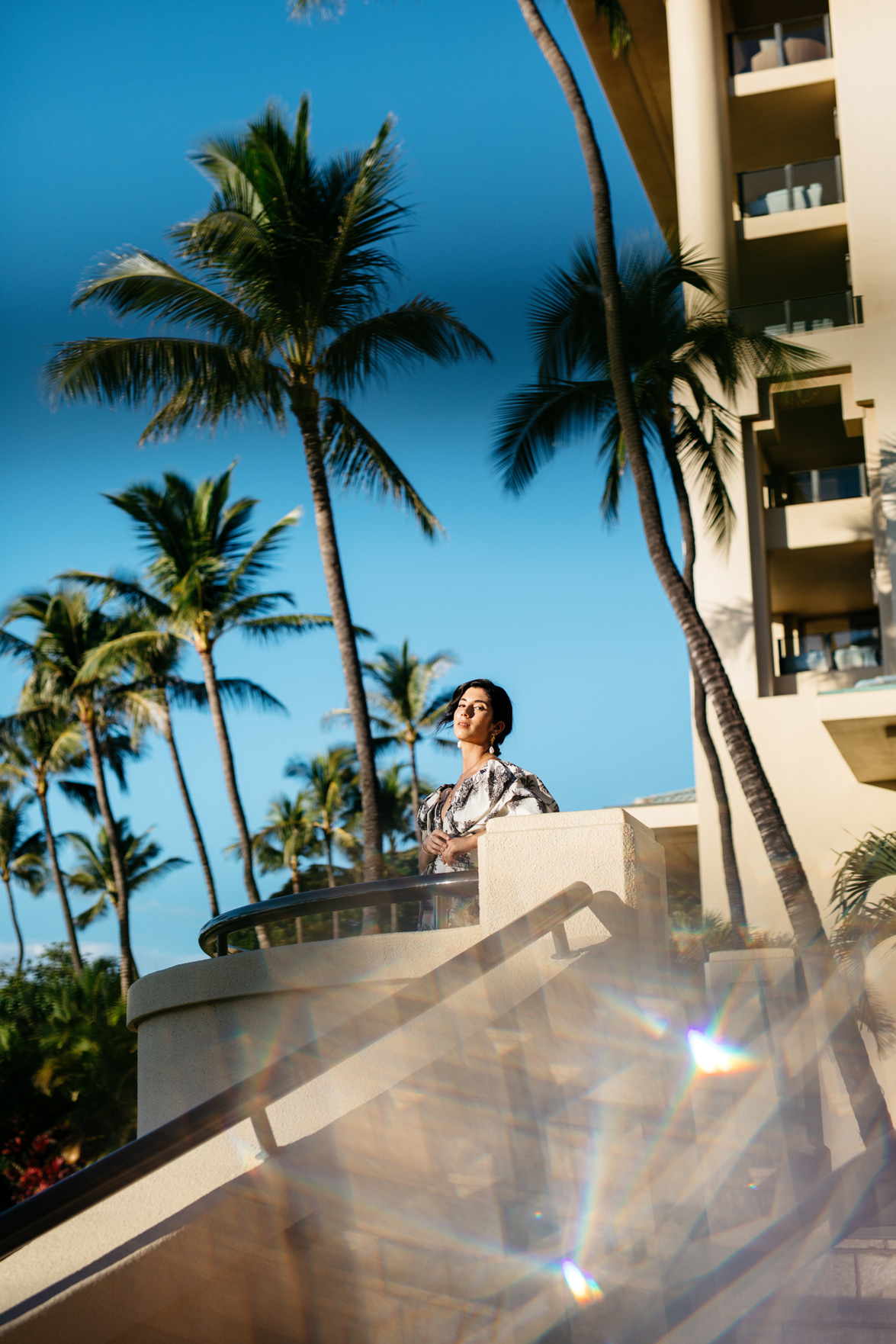 [/half][/row]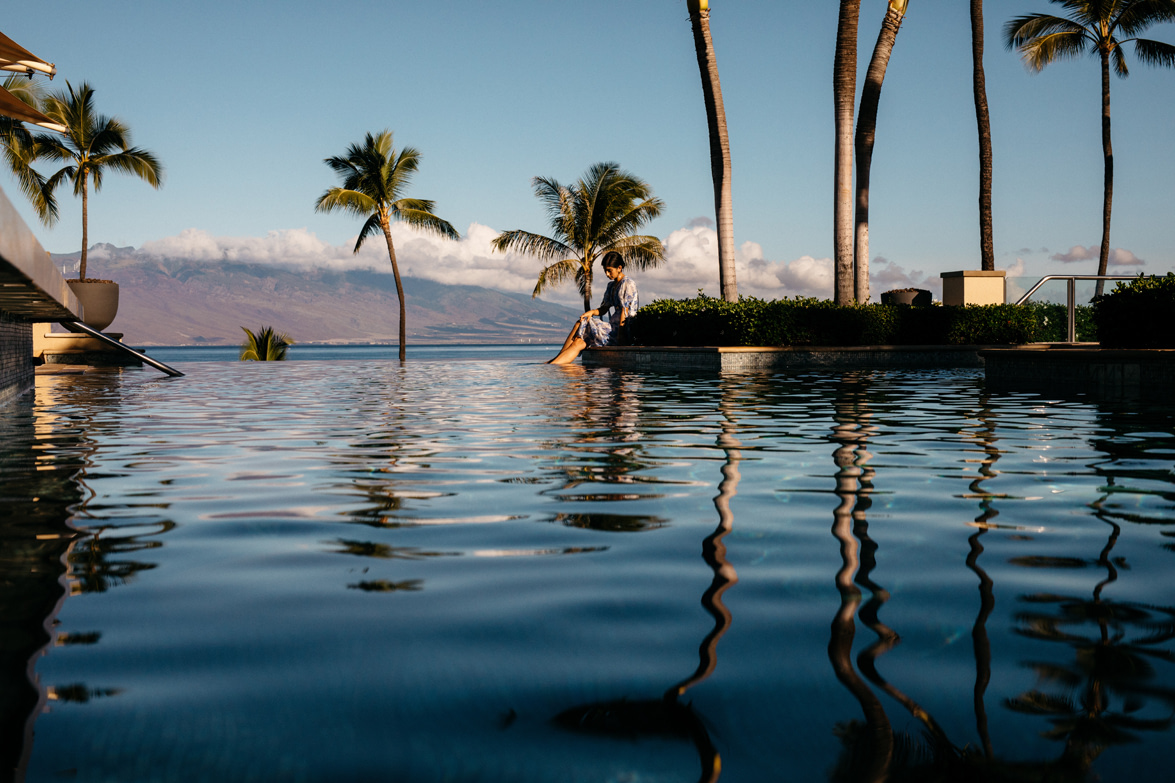 [row][half]
About the property
It probably goes without saying, but the Four Seasons Maui at Wailea is absolutely stunning. I mean, it is a Four Seasons, after all. But man, this property will be hard to top in my memory! Spanning 15 acres nestled right on a semi-private beach, it's open layout lobby instantly greets you with an expansive view of the Pacific Ocean, from almost all possible angles. Simply put, you can practically hear the ocean at all times. And it's heavenly.
Built in 1990, it's an island favorite -- practically an institution if you ask me -- and we ran into many a couple during our few days there who recalled their first visit years ago -- a ritual they maintained year after year since. Can I blame them? Certainly not.
Accommodated with 4 restaurants (including Wolgang Puck's Spago), 3 saltwater pools, (including one adults-only area that is sublime), 2 tennis courts, complimentary cabanas (with a set of new ocean view cabanas that are heavenly!) and plenty of water activities to keep you busy from sun up to sun down -- all with a no resort fee policy -- it's like the most divine summer camp getaway for adults that I've ever visited! (Of course, this isn't to say you couldn't bring the family -- we saw quite a few kids at the resort as well.)
Plus, they offer fabulous seasonal programming, like the aforementioned Couples Season...
Couples Season at the Four Seasons Maui at Wailea
Running between September 1 through November 23rd, the Four Seasons offers some amazing on-site and off-site programming as part of their Couples Season package. Room rates are considerably lower compared to their peak holiday and summer season -- making for the perfect excuse to run away with your partner or a good friend! After a quick search, I found a few of their regular guest rooms available November 9-13th at a nightly rate ranging between $700 to $820. Once you split that in half, that's extremely reasonable for luxury accommodation of this caliber. And definitely worth the splurge!
Here's a rundown of their programming. I've noted which activities we participated in below -- but you can read about each activity here.
[/half][half]
[/half][/row]
The Mobile Feast: One of my favorite dinners of the whole trip! Indulge in a multi-course meal where you actually travel to different spots around the property for each course. We met so many lovely couples this night -- most of whom visit the property pretty much every year.
Hawaiian Star Stories: We participated in this activity on our last night at the resort and it was such a fitting send off! We sat out on the beach at 9pm (once the stars really started to come out) with famed navigator Kala Baybayan Tanaka, who shared with us how her Polynesian ancestors used the stars, winds and ocean currents alone to find Hawaii. My only regret is not getting a chance to chat with Kala longer!
Photography tours: Unfortunately, we didn't arrive in time for one of these tours with professional photographer, Daniel Sullivan, but could be an awesome way to get a few epic photos together as a couple, if you're booking!
Poke and Beer: Learn how to make Hawaii's most popular appetizer -- poke -- and enjoy some local beer favorites along the way.
Lei Po' O: Local master weavers help you create a head lei all your own! I did this at a marketing dinner their team hosted in NYC and can attest to how much craft goes into this process!
Champagne and Oysters: Did someone say pop-up champagne and oyster bar at sunset? Where do I sign?
Rum 101: A rundown of everyone's favorite island spirit -- rum -- while a mixologist shows you exactly how to make 3 signature rum cocktails. Cheers!
[row][half]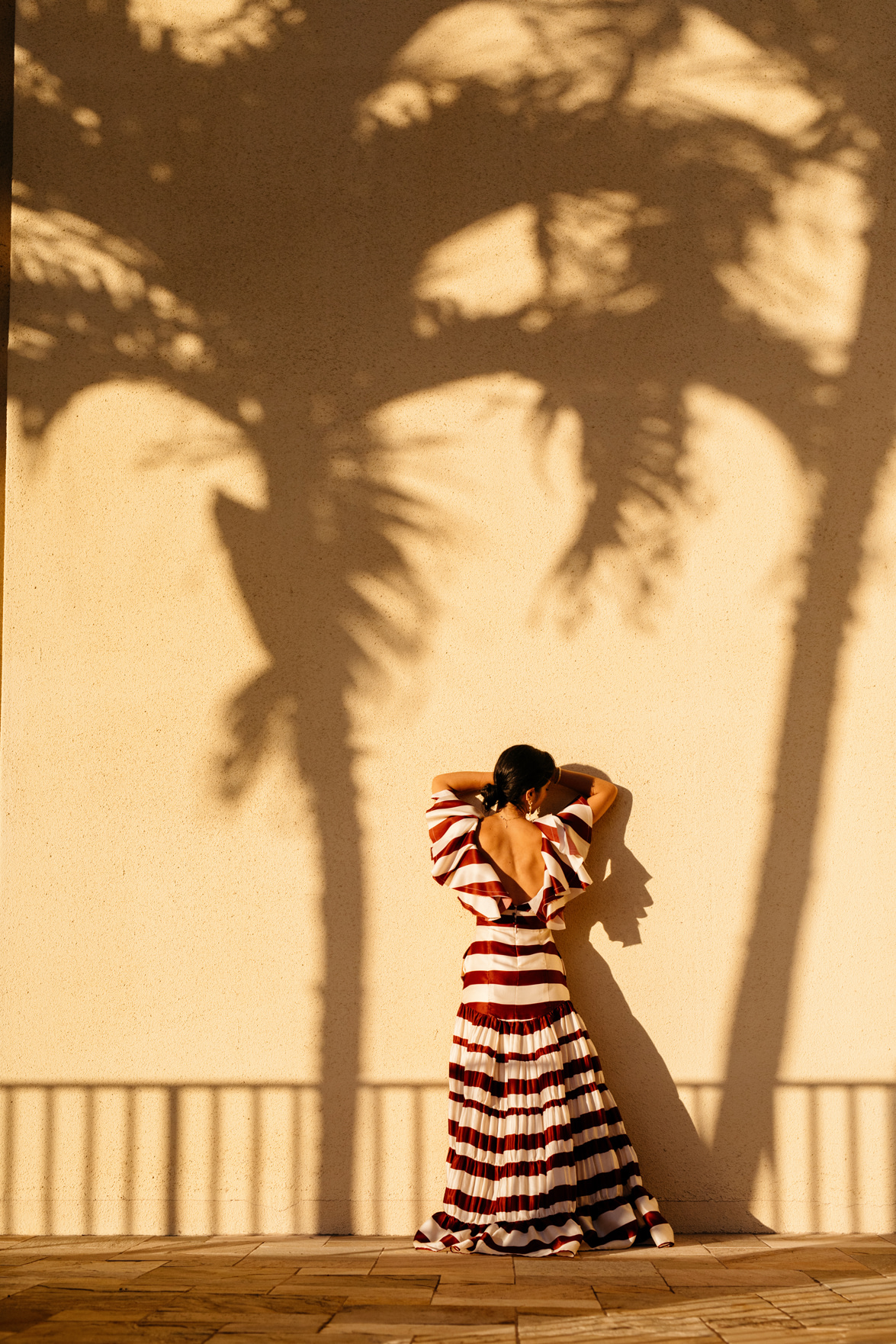 [/half][half]
[/half][/row]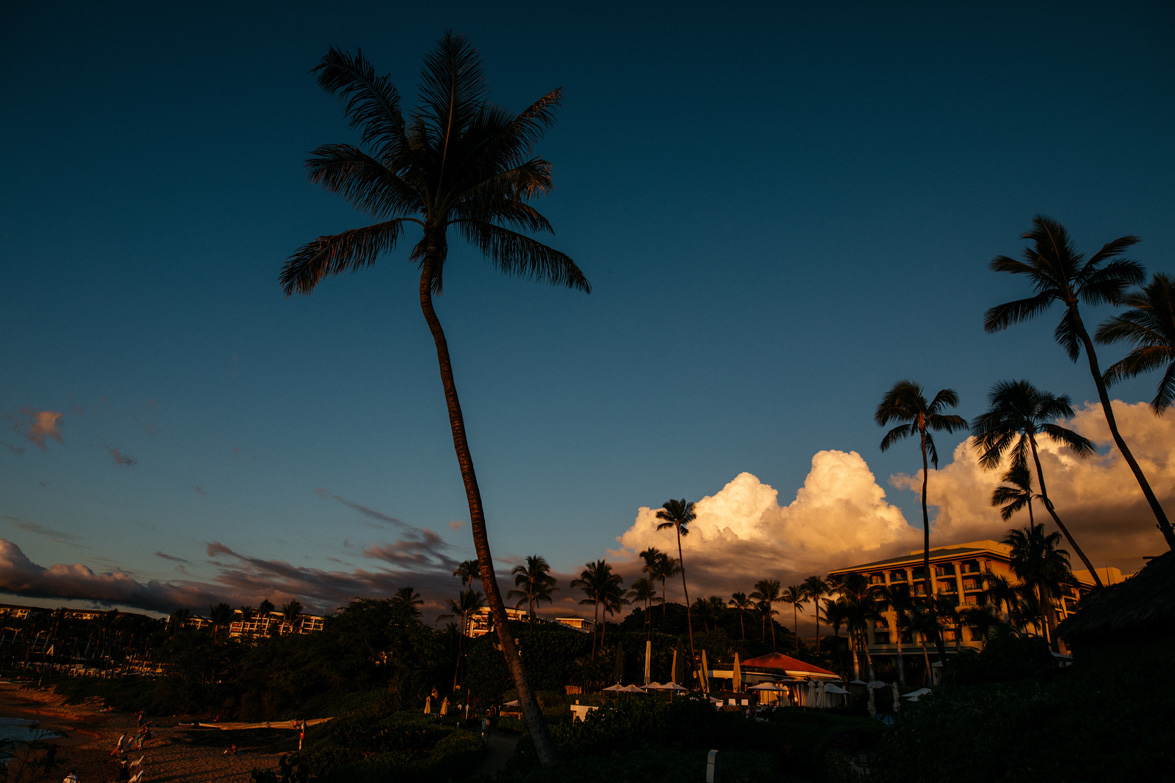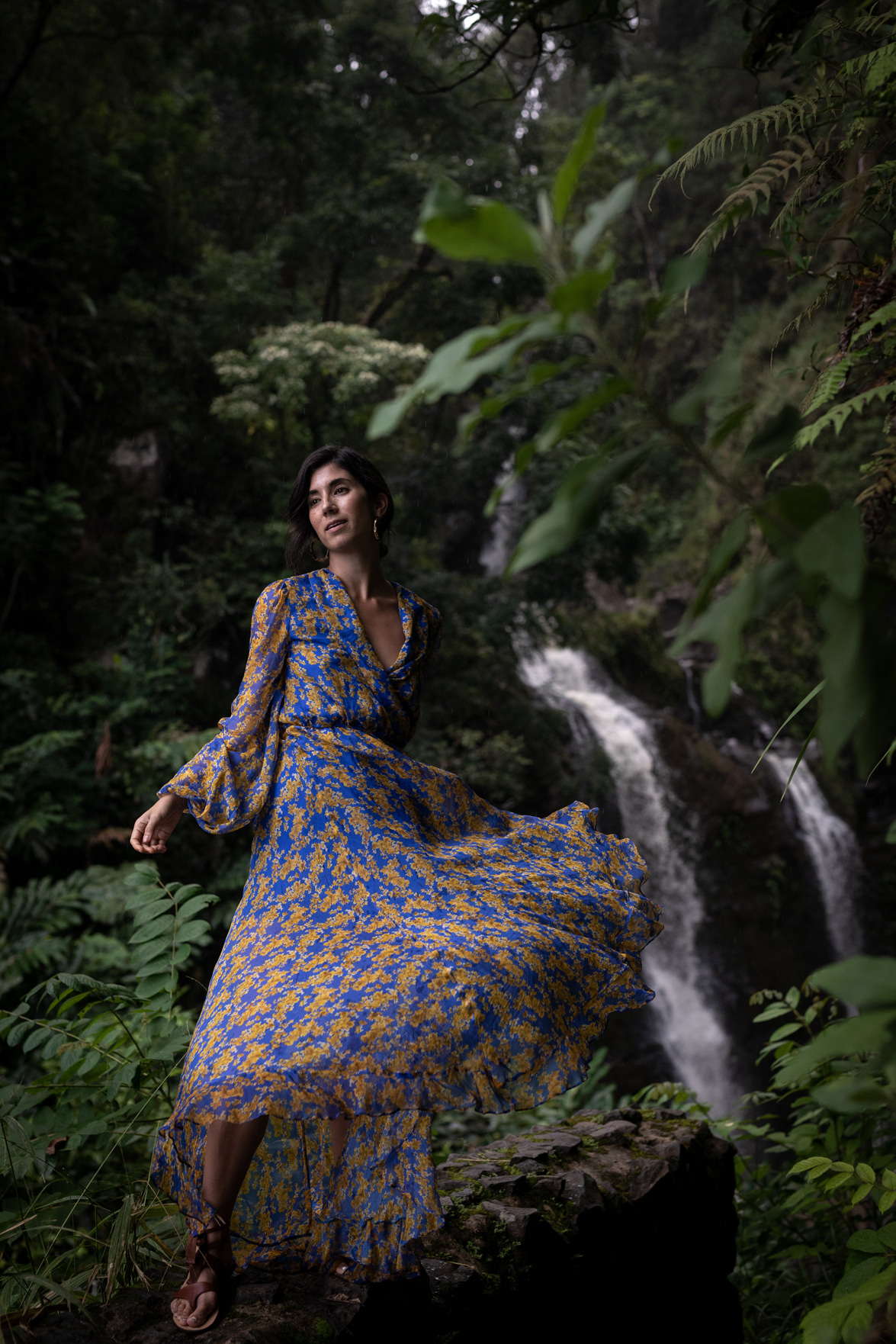 [row][half]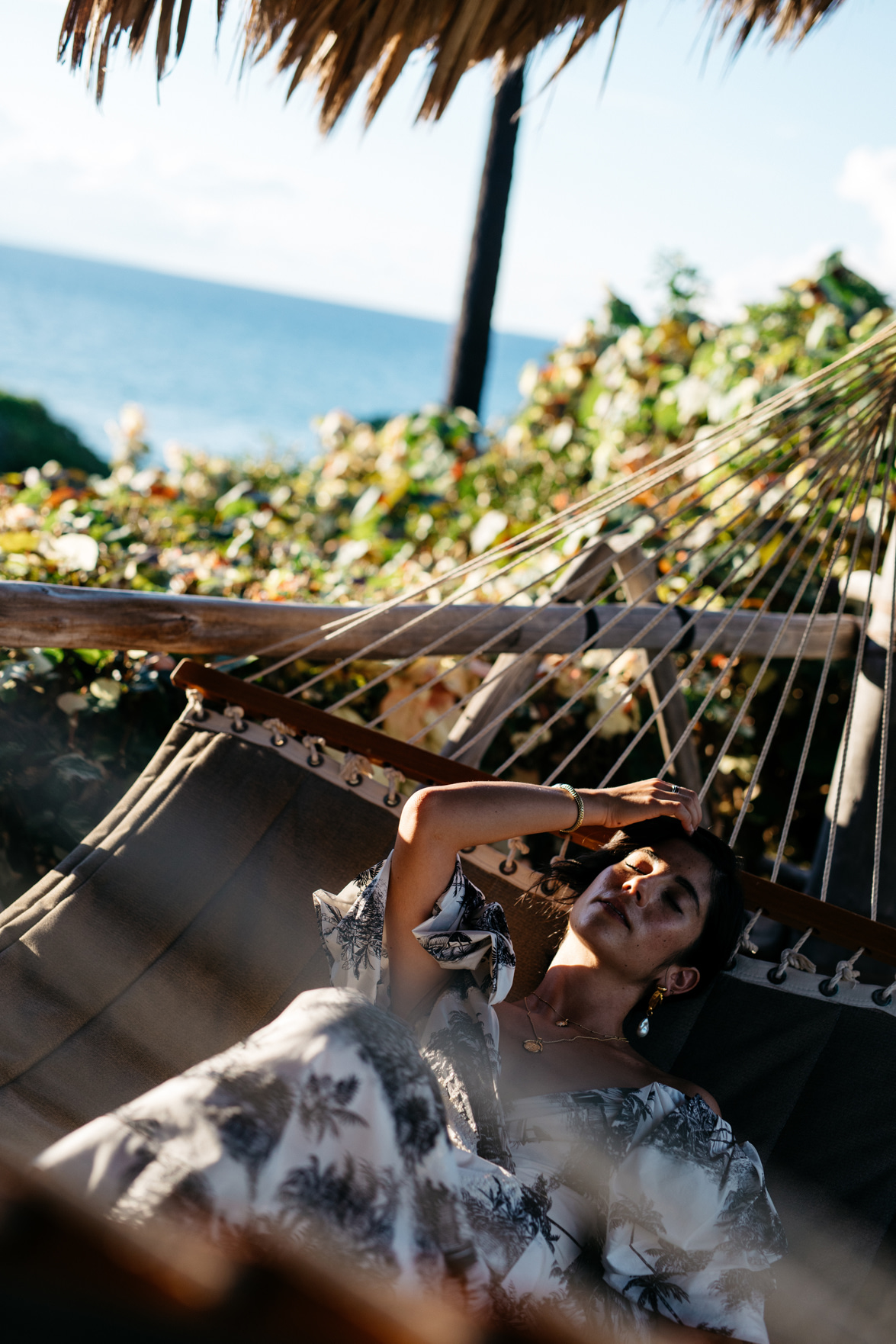 [/half][half]
Off property activities:
Of course, the beauty of a resort vacation, especially one at the Four Seasons Maui at Wailea, is that there is little to no reason to leave the property. There's plenty of activities and natural beauty to explore in the immediate area to keep you busy for days. But, of course, if you're vying to head off property, whether for adventure or for a bit of local flavor at a restaurant, the concierge team at the Four Seasons is fabulous! Not only do they personally coordinate some amazing off-property excursions (see their listings here) but they'll also look into pretty much any activity you could throw at them. Here's what we got up to:
Haleakala sunrise bike tour: Admittedly, this is the second time I've done this tour, but it was the first time as a group ride! If you get the chance, I highly recommend booking a bike tour to see Haleakala -- a massive shield volcano that forms more than 75% of the island of Maui. It's highest peak reaches 10,023 feet and it's one of the rare spots where you can actually watch the sunrise above the clouds. Allocate at least half the day for this bike ride. Most companies will do a shuttle pick up and drop off before and after the ride.
Road to Hana: We opted to rent a car for one of our days in town, splurging for a little convertible, because, when in Maui, right? While we didn't get the early start I was hoping for, we hit the road to cruise a portion of the infamous Road to Hana Highway -- a 64.4 mile stretch of highway that snakes along the jagged coastline. The road itself is extremely narrow (so the drive takes a considerable amount of time), but the views along the way are breathtaking. Think waterfalls, rainforests and ocean views for days.
Explored the little town of Paia: After we drove out as far as we could along the Hana Highway, we backtracked to the little beach town of Paia, where locals say, if you're really lucky, you might run into Maui resident Willie Nelson, on his way to play a set at Charley's Restaurant and Saloon. Unfortunately, we didn't spot Nelson (next time maybe!) but we enjoyed walking around this sleepy little beach town nonetheless.
Oh, and one last tip: No matter what you get up to, make sure you download the Four Seasons app! It's phenomenal and makes it so easy to plan, prep and contact their front desk team with any last minute questions, directions or activity inquiries!
[/half][/row]
And there you have it! Are you heading to Hawaii anytime soon? Or perhaps I've convinced you to go later this year during Couples Season? Would love to hear in the comments below!
OUTFIT DETAILS (in order of appearance): Johanna Ortiz dress (borrowed, on sale here!) // Johanna Ortiz dress (borrowed, also on sale here!) // Caroline Constas dress (rented, similar style here) // Rhode Resort dress (rented)
Huge thanks to the Four Seasons team for graciously hosting and planning such an incredible trip for us! As always, all opinions and thoughts are my own.