7
minute read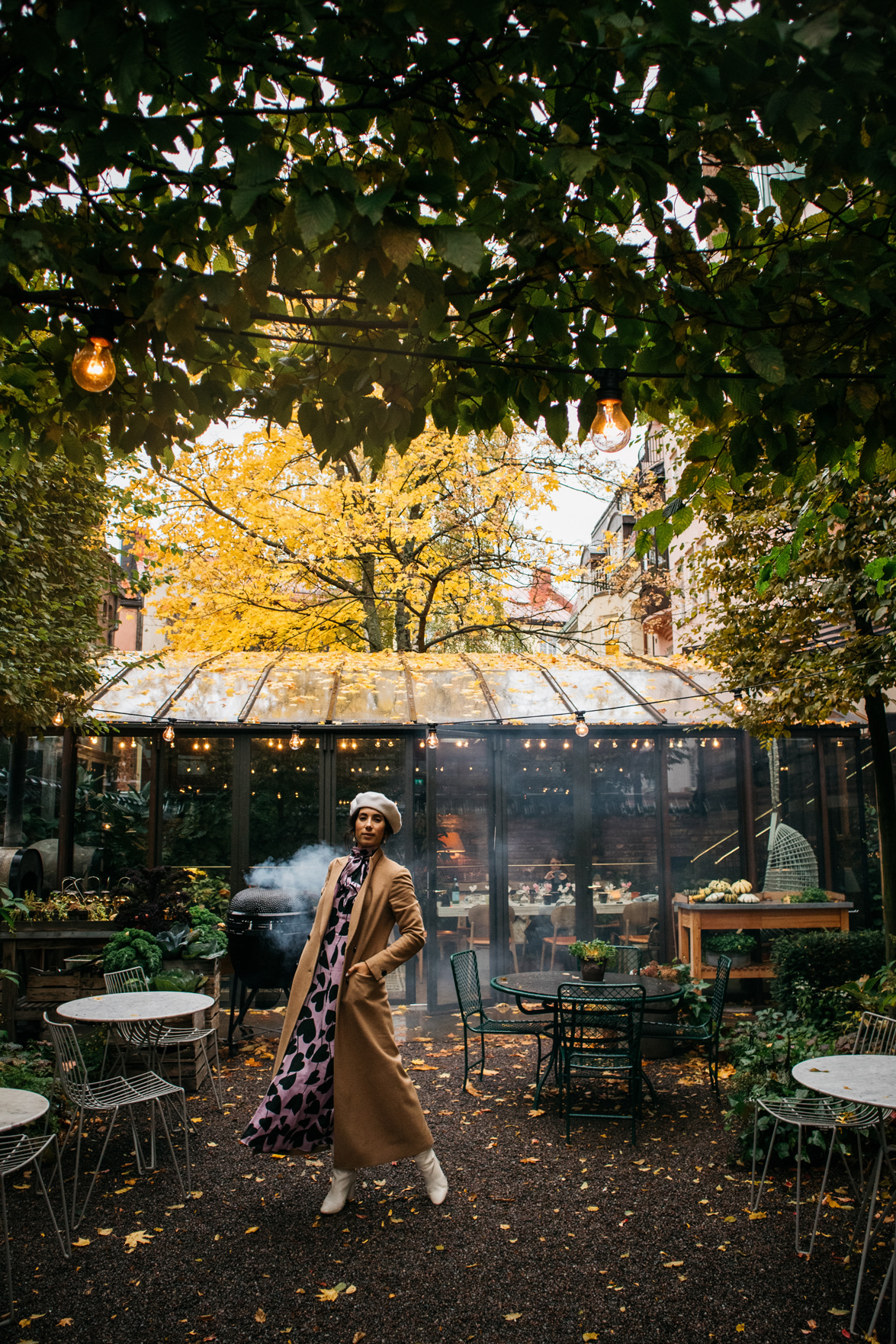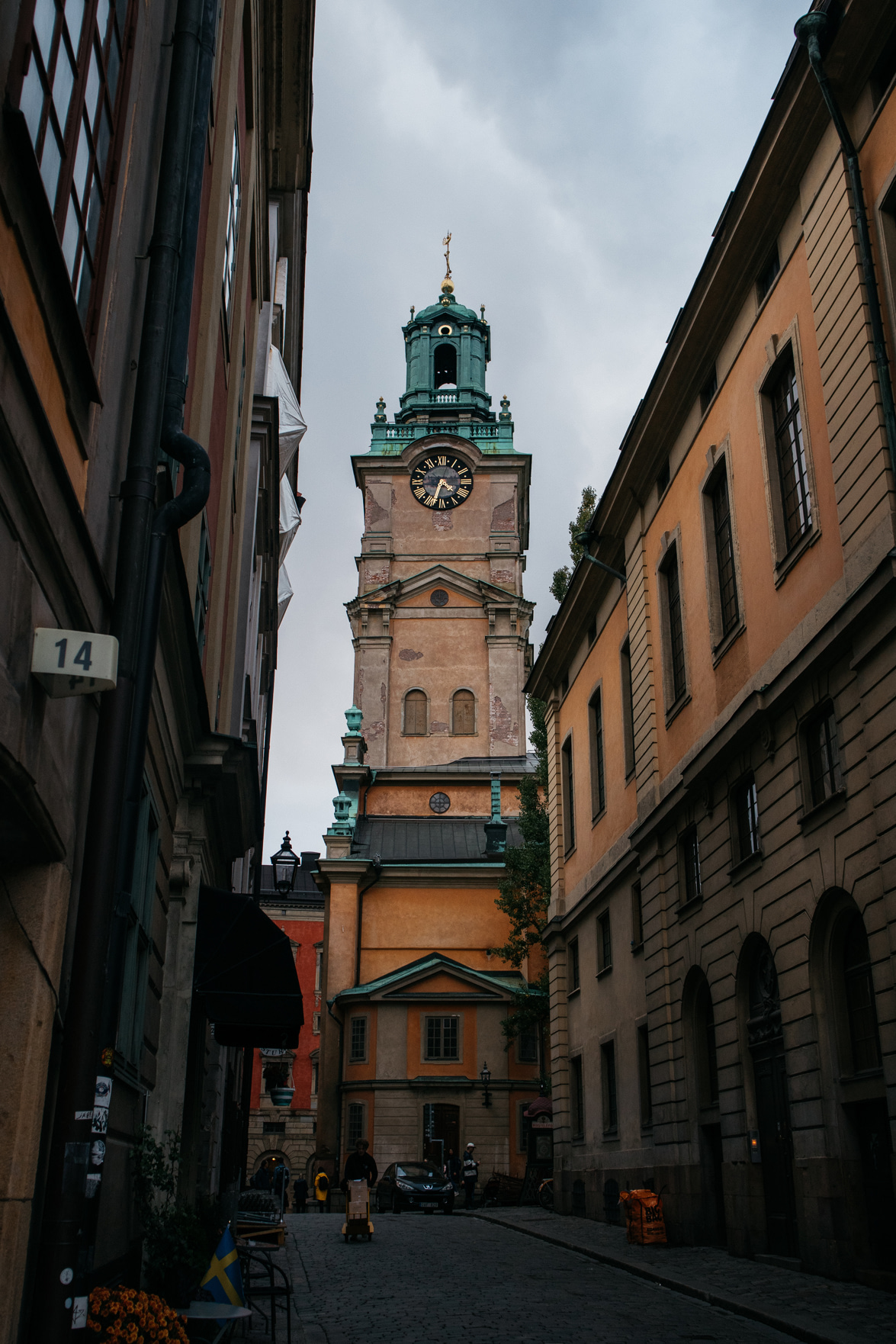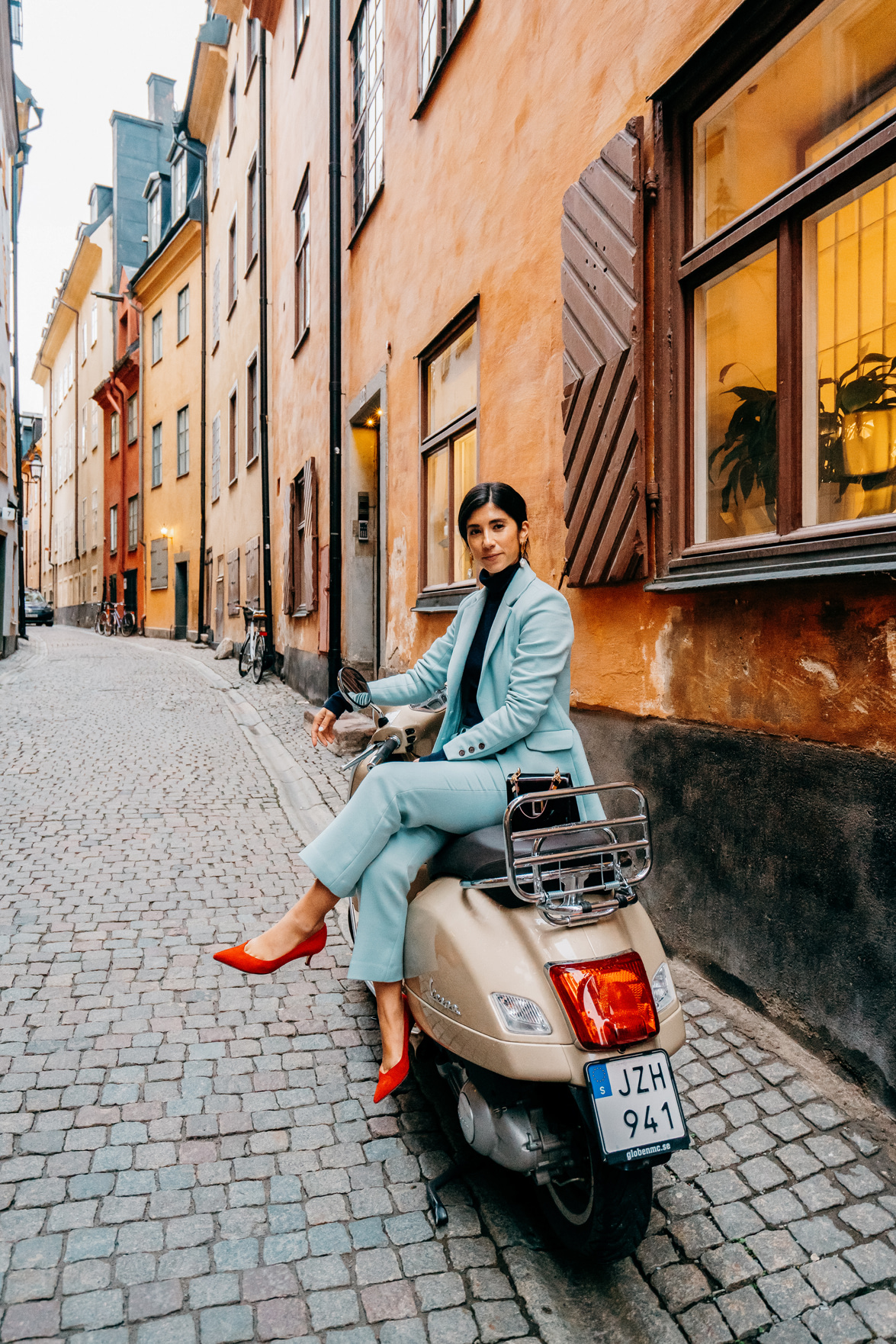 Ah, Scandinavia.
When it comes to pockets of the world that have long been on my list to visit, Scandinavia is certainly among the top three. Whether it's the fresh Nordic air, their innate connection with nature or the simple and intuitive threads that connect their design and architectural sensibilities -- I've long admired their effortlessly balanced way of life. Plus, they're pioneers of both universal health care and hygge, making it no wonder the region is consistently voted amongst the happiest countries by the United Nations each year. But that's another story, for another day.
As you might have seen on Instagram -- I recently ventured over to both Sweden and Norway a few weeks ago, with the Small Luxury Hotels and Norwegian Air teams. While the trip was short (they always are!), it was the perfect taste of Scandinavian culture and I'm already eager to return for more! For the sake of my travel guides this week, I've split the trip into two sections -- one for Sweden (Stockholm specifically) and one for Norway, to spare you from a single massive photo overload. Since so many of you DM'ed me while we were traveling through the area, I've tried to address all of your questions/concerns below -- but let it suffice to say: Stockholm is nothing short of magical. It's hard to describe, but I couldn't shake the feeling that everything was incredibly old but also incredibly modern at the same time, if that makes any sense. Keep reading to find out more...
Some housekeeping...
How to get there:
Thankfully for those in the greater New York area, it's an incredibly easy flight. For this particular trip, I worked with Norwegian Air for all of our flight travel, both cross-Atlantic and inner-Scandinavia. Being new to the brand, I was excited to try out their service and to learn more about their ethos along the way, especially since they're positioned as a "budget airline" that feels "anything but budget." I'm happy to report after multiple legs on this journey -- this sentiment rings very much true.
Their aircraft fleet is relatively new, most under 5 years old, all designed with features to help make for the most comfortable flight and to ease jetlag -- including the likes of mood lighting, bigger windows with dimming capabilities and added humidity to help fight fatigue during the flight. Plus, my favorite feature? They allow all passengers to bid on the available premium seats -- you name a price to upgrade, usually much less than the going rate and their team notifies you if you won the seat. If you don't get it, you keep your original booked seat.
When to go:
For our trip, we had roughly a week in the middle of October, which I personally think made for the perfect hygge fall-inspired weather: overcast, afternoon rain showers and a slight chill in the air. Of course, a lot of travelers opt for the height of summer to see the midnight sun (June and July) but, I have to say, I think a snow-blanketed Sweden would be stunning to see between November and March.
As I mentioned, our particular trip was spanning both Sweden and Norway, so we had roughly 2 days in each country. If I were to return again, I'd recommend spending at least 3 full days in Stockholm, before hopping to another city or nearby region -- perhaps Norway? I'll be sharing my Norway guide later this week, so stay tuned.
Visa and other logistics:
No prior visa arrangements need to be made for US citizens visiting Sweden as you're allowed up to 90 days as a tourist. I would recommend having the confirmation email from your hotel handy while going through passport control though. English is fluently spoken throughout most parts of Sweden and Scandinavia in general -- but as always, it's fun to brush up on a few phrases to practice while you're there.
Make sure to pack:
Depending on the time of year, don't forget a good layering coat and some shoes/boots that would suit for rainy weather. Most of the old town is made up of old cobblestone streets, so keep that in mind when packing heels.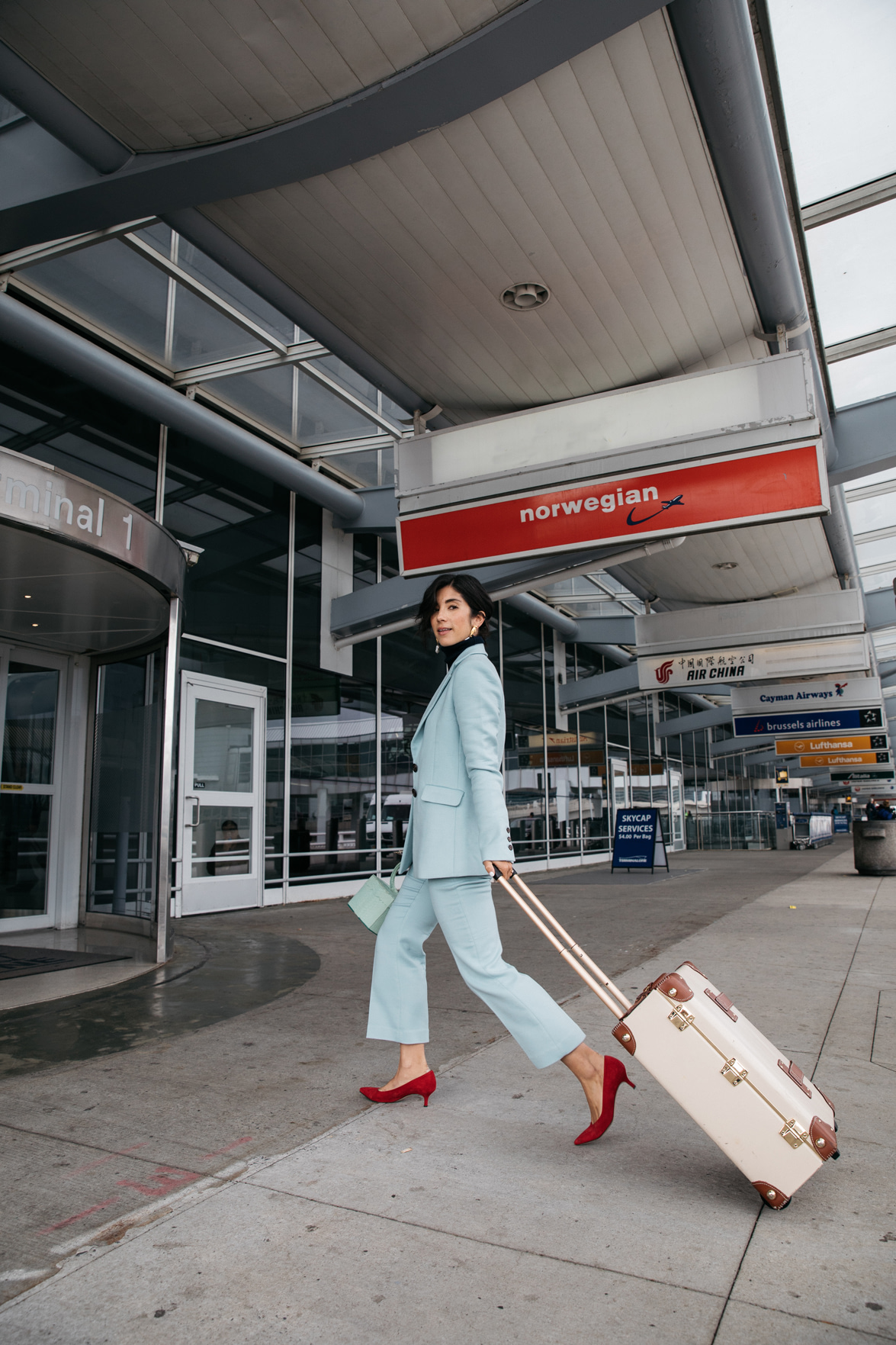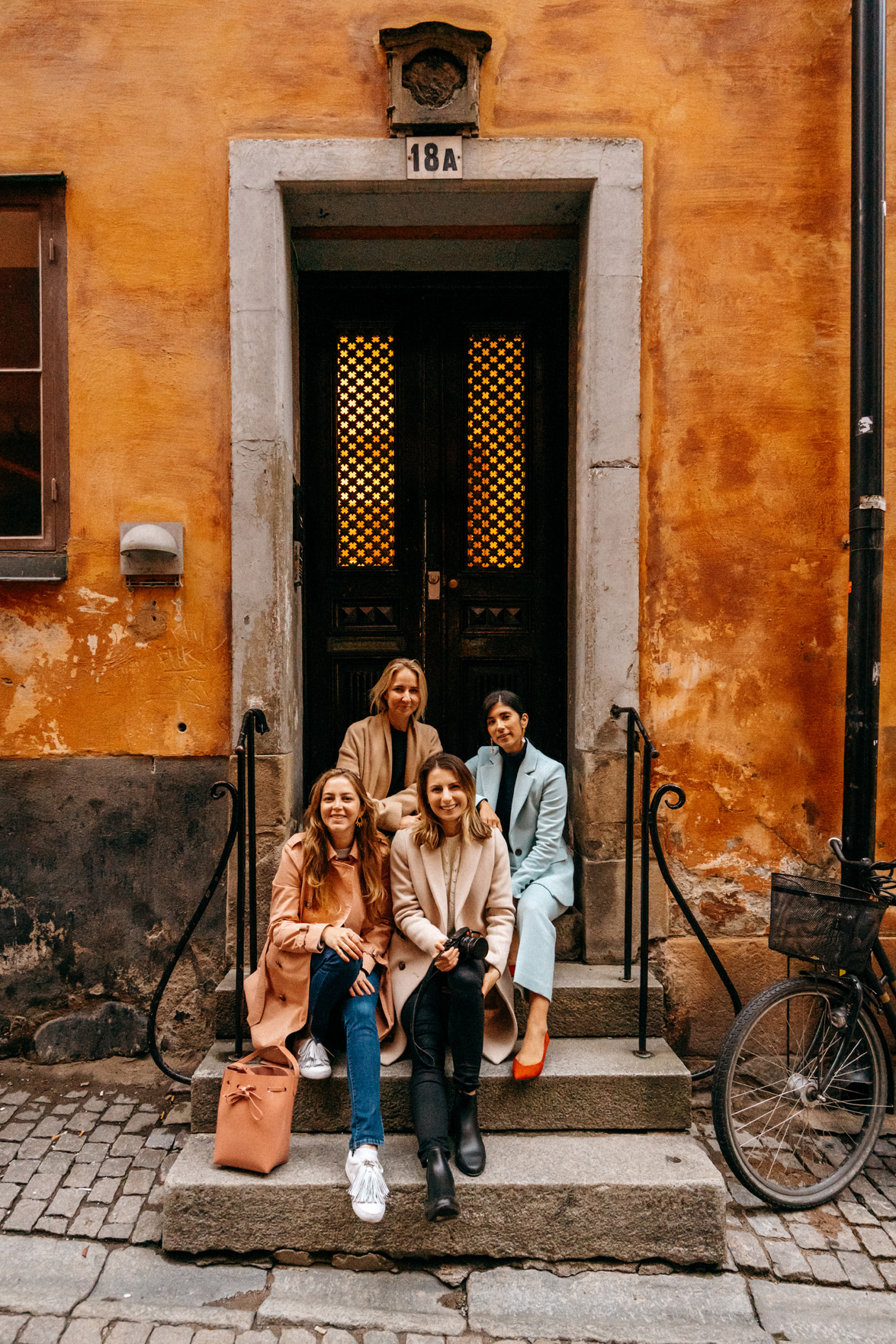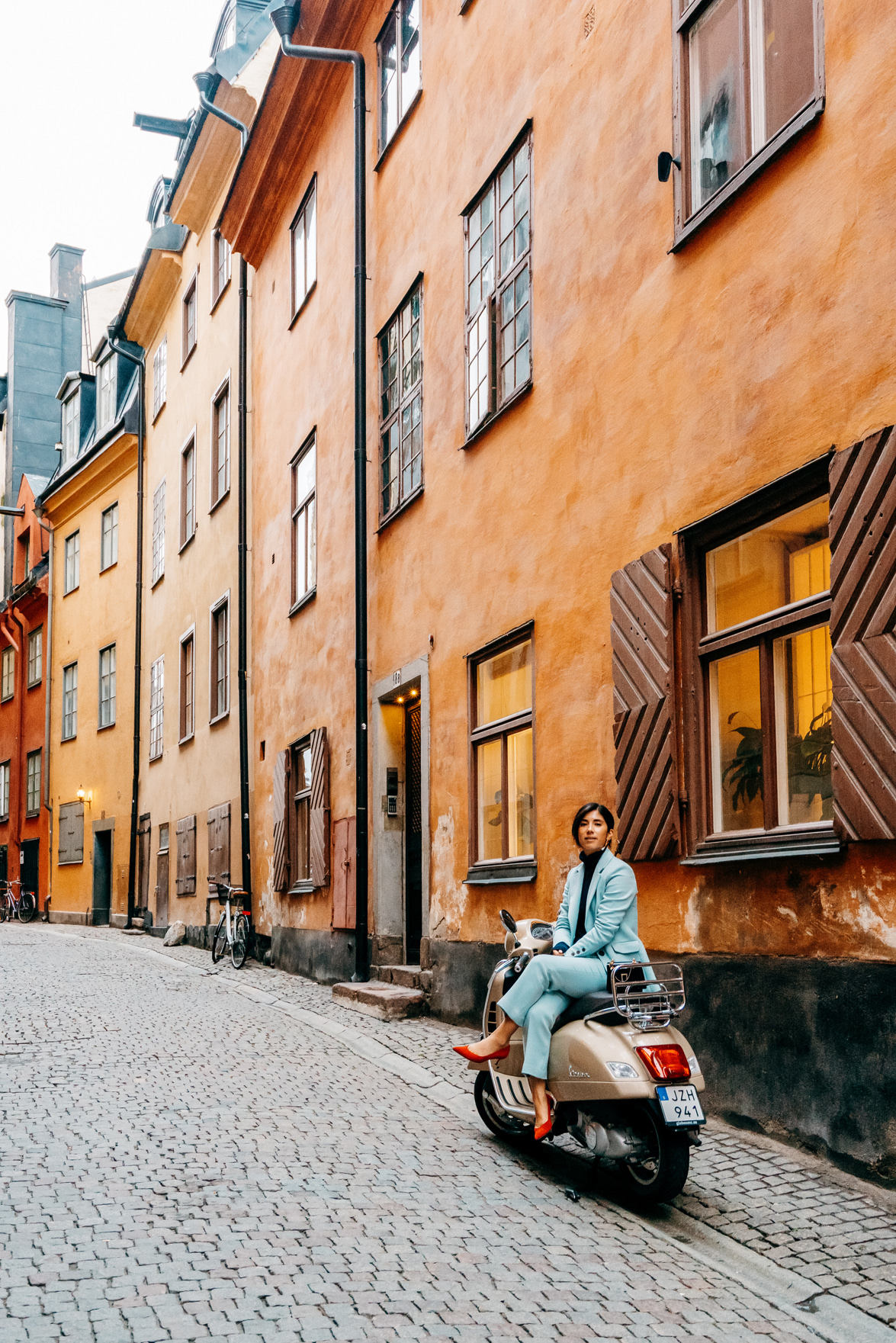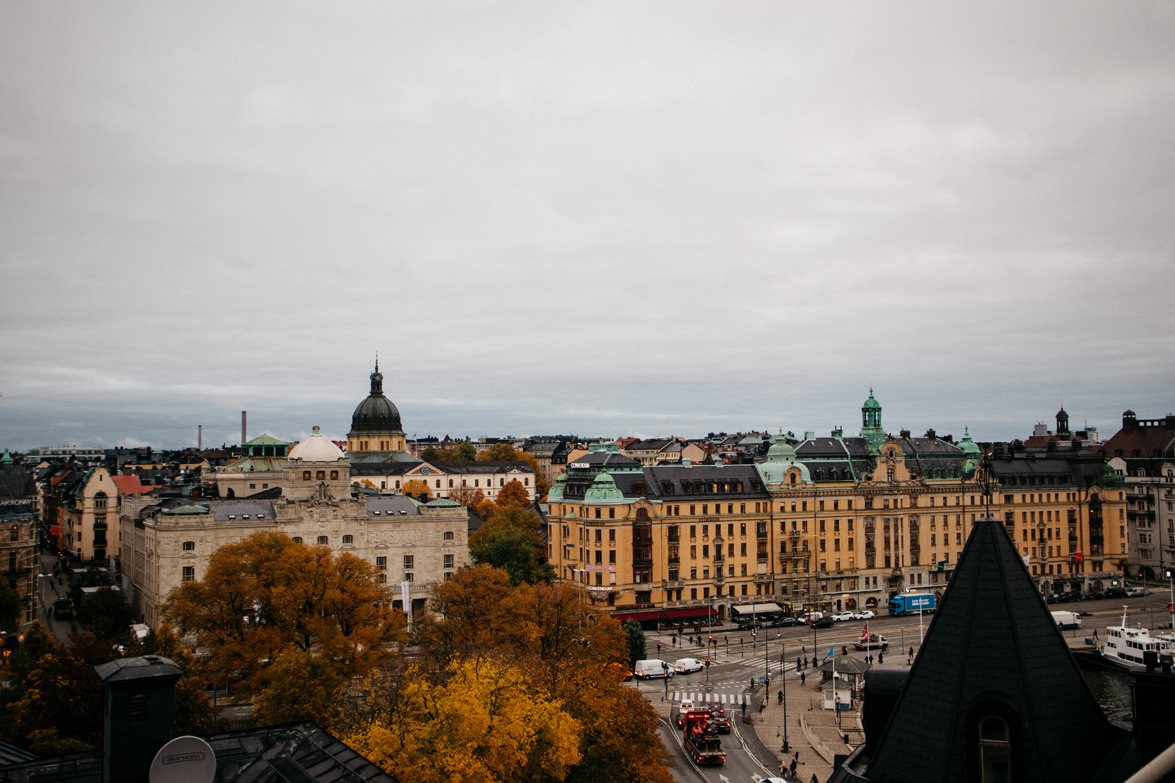 Where to stay:
For our two nights in Stockholm, we stayed at the Bank Hotel, a historic building not far from the heart of the old town center Gamla Stan and the waterfront, that once acted as a bank, where the building now gets its namesake. It's beautifully decorated and filled with one of kind art pieces (no two rooms look the same in fact) and their dining hall, where the restaurant Bonnie's sits, is breathtaking to say the least -- think black and white checkered floors, crushed velvet seats and crystal chandeliers twinkling above you -- the only thing missing perhaps would be a few Wes Anderson characters. But something tells me, it's only a matter of time before one of his movies are filmed here.
As part of the Small Luxury Hotels group, the Bank Hotel certainly meets their criteria of small, independently run boutique hotels -- charming and personable -- a hidden treasure off the beaten path. If you're planning a trip soon, whether it's in Stockholm or elsewhere, I highly encourage looking into their listings around the world -- in more than 80 countries.
What to do and see:
Explore Gamla Stan:
Since Stockholm is built on a series of islands, it's a weaving maze of canals and stunning waterfronts -- garnering it the nickname of "Venice of the North." For our first evening in town, we decided to head straight to the old town center, Gamla Stan, one of the most compact and oldest islands of the city, riddled with cobblestone streets, 17th and 18th century buildings in the most beautiful shades of terracotta and faded marigolds. All of Stockholm is charming, but Gamla Stan is the epicenter of it -- spend an afternoon roaming around in their many antique shops, traditional bistros and perhaps grab a coffee overlooking one of the many bustling squares.
This spot came highly recommended by you guys and I can completely see why -- what a stunning collection of modern fine art photography! It's the largest photography museum in the world, and my New Yorkers can rejoice -- it's officially opening it's doors in New York this winter!
Ett Hem, oh Ett Hem. I will always dream of this spot. We spent one of my favorite afternoons at Ett Hem. Part of the Small Luxury Hotels group, Ett Hem is a 12-room boutique hotel, converted from a private home. And the management of the hotel strives to make the environment feel like a true home. Think cozy corners perfect for curling up with a book, blazing fireplaces in most rooms and a country style kitchen that guests are encouraged to walk through as dinner is being prepared. You truly feel like you're visiting a friends' home while you're there. The afternoon we spent there brought us the worst weather of the trip but I didn't mind one bit -- it was perfectly cozy.
Shopping:
Of course, no trip to Stockholm would be complete without a trip to a few of my favorite Scandi designers: Ganni, Acne, Stine Goya and Rodebjer. Rumor has it, there's an Acne Outlet in Stockholm -- you can thank me later.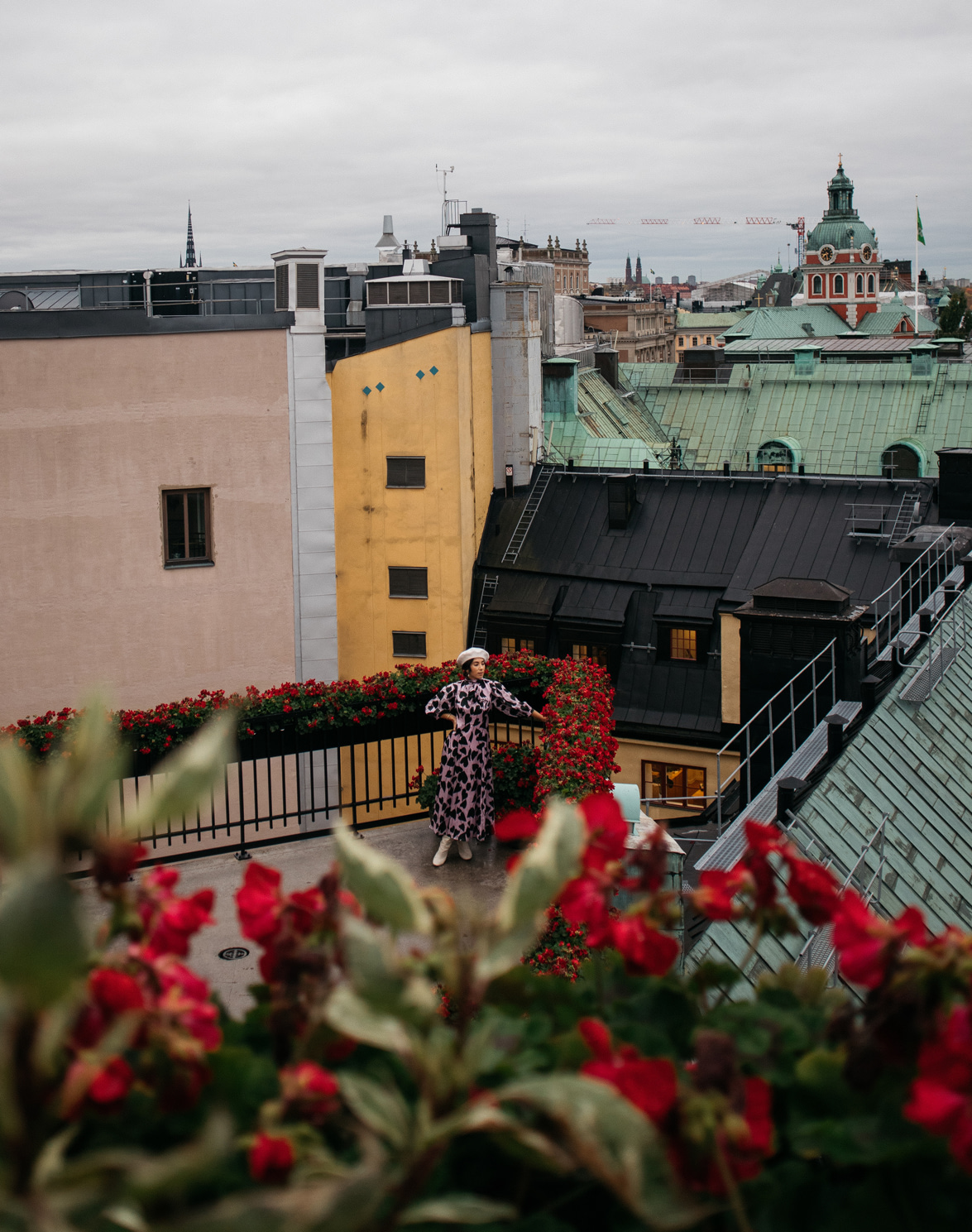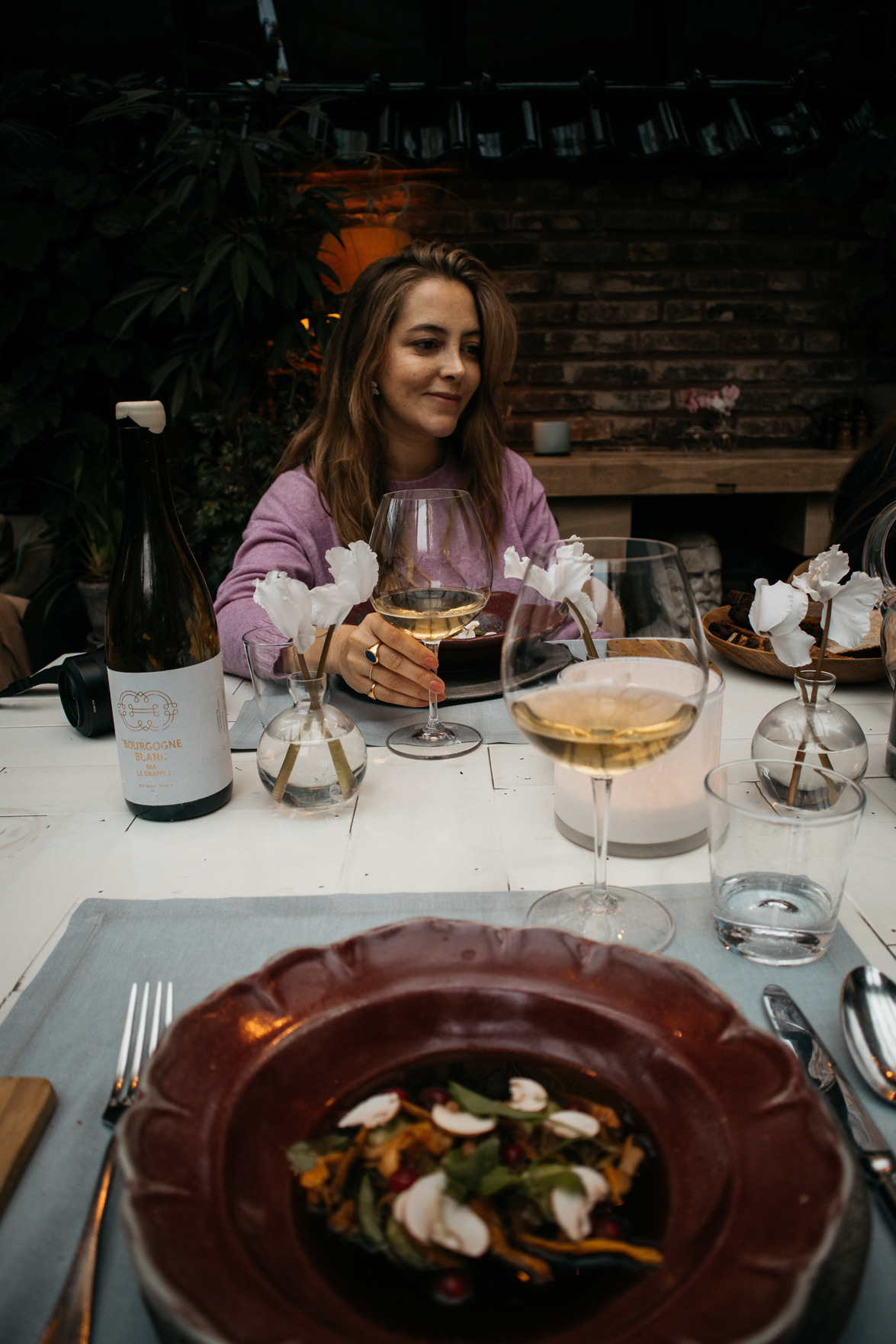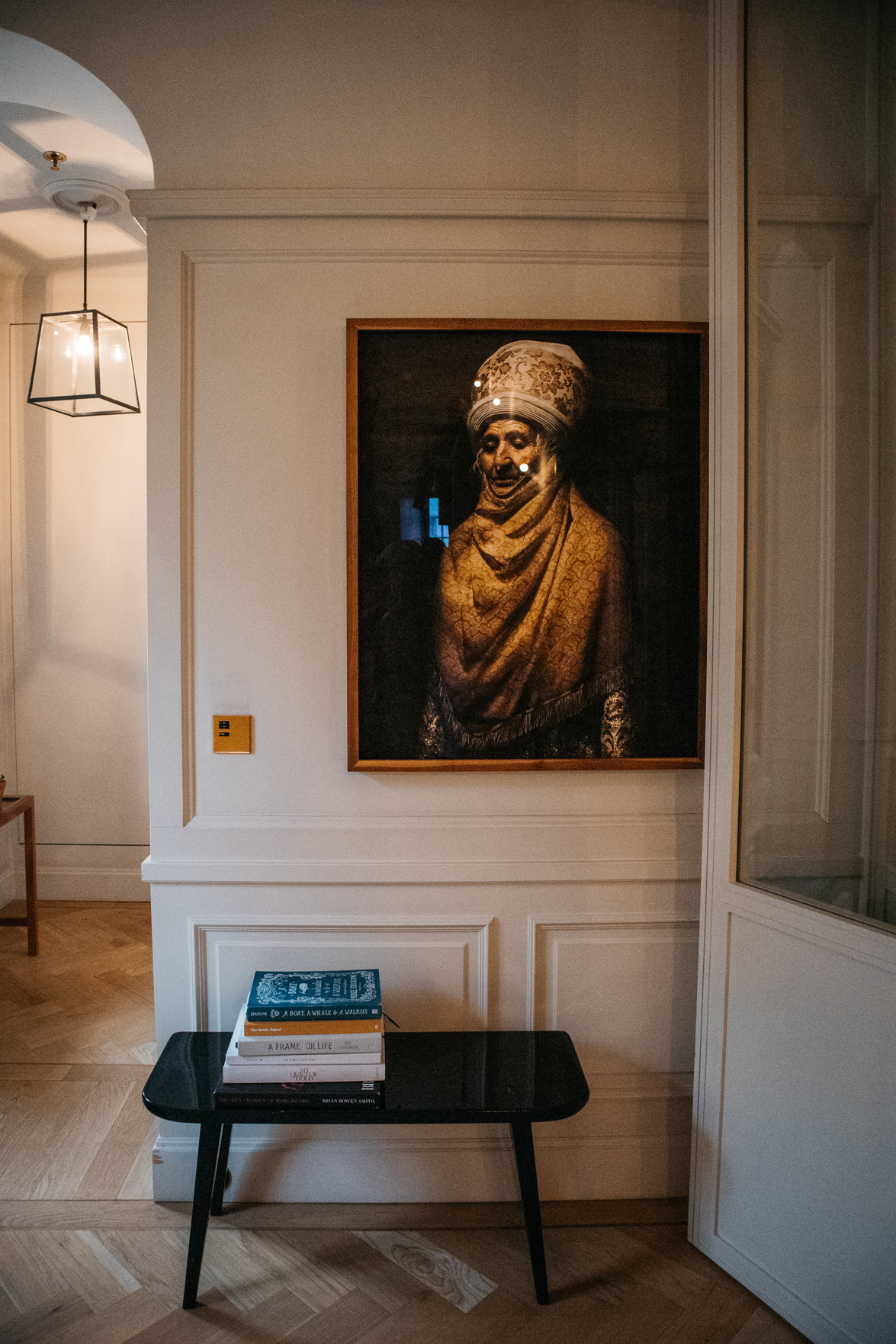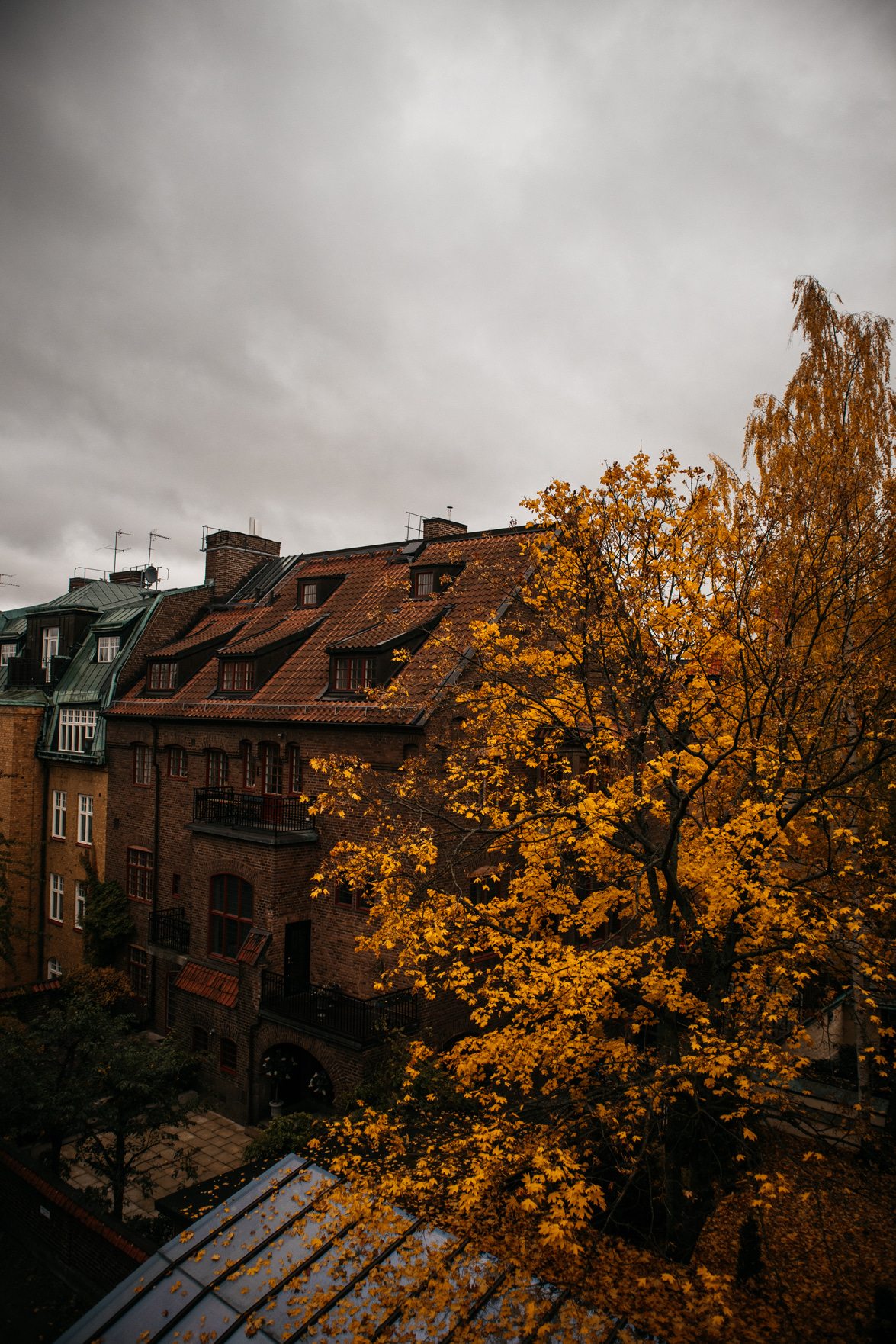 Where to eat:
Located in the Bank Hotel, Bonnie's is a stately dining hall, serving a coastal European menu. Would make for an amazing date night spot -- perhaps wear one of your more formal dresses for this dinner and if you're feeling adventurous (like I was!) order the reindeer. Now, I only hope Santa can forgive me!
If you can't snag a few nights stay at Ett Hem, I highly encourage you to get lunch or dinner here. All of the produce is local, their wine list is superb and I still can't seem to get over their butter, which they make themselves on site!
This was our first meal in town and it was a surprising treat -- a unique blend of Scandinavian cuisine and Asian flavors. Be sure to order the popcorn shrimp!
And this was our final meal in town -- another blended cuisine of Scandinavian sensibility, this time with Italian pizzazz. Of course, it doesn't hurt that the environment is beyond lively (a good nightlife/after hours spot) and our server, Rasmus, spoiled us with treats at every course. To say I haven't laughed that much during a meal in a long time would be an understatement.
And that does it for Stockholm! Have any of you been? Would love to hear your recs for the city!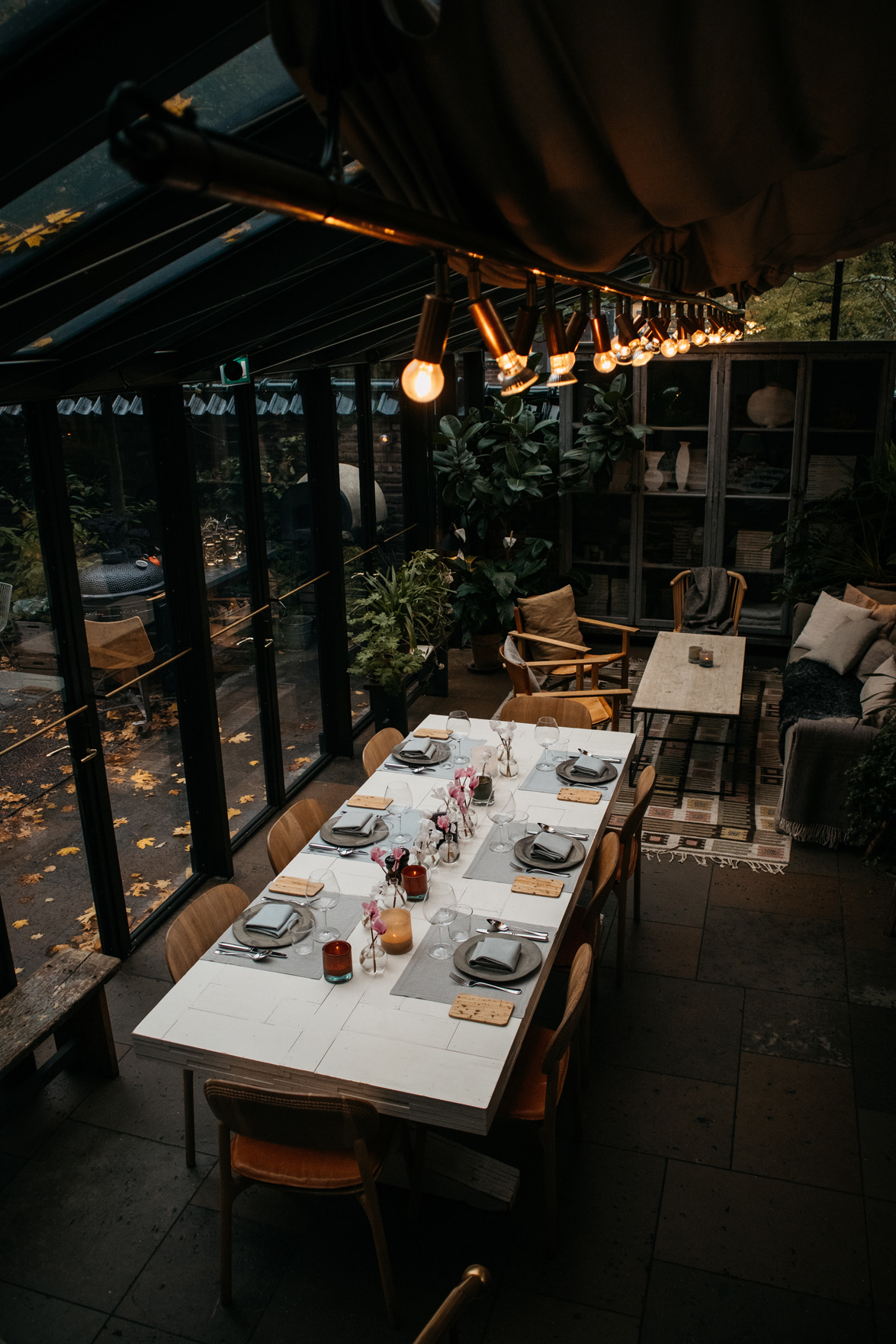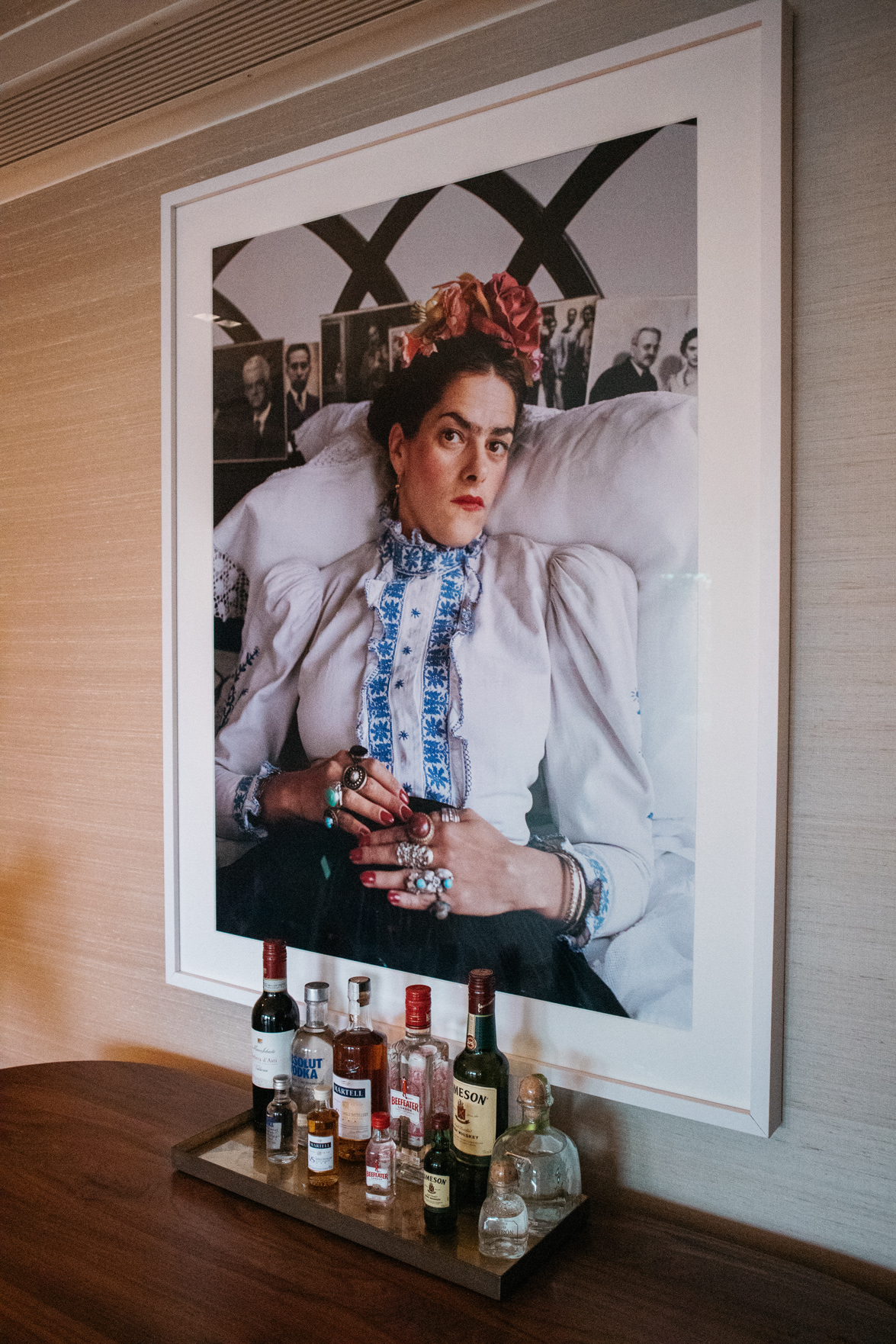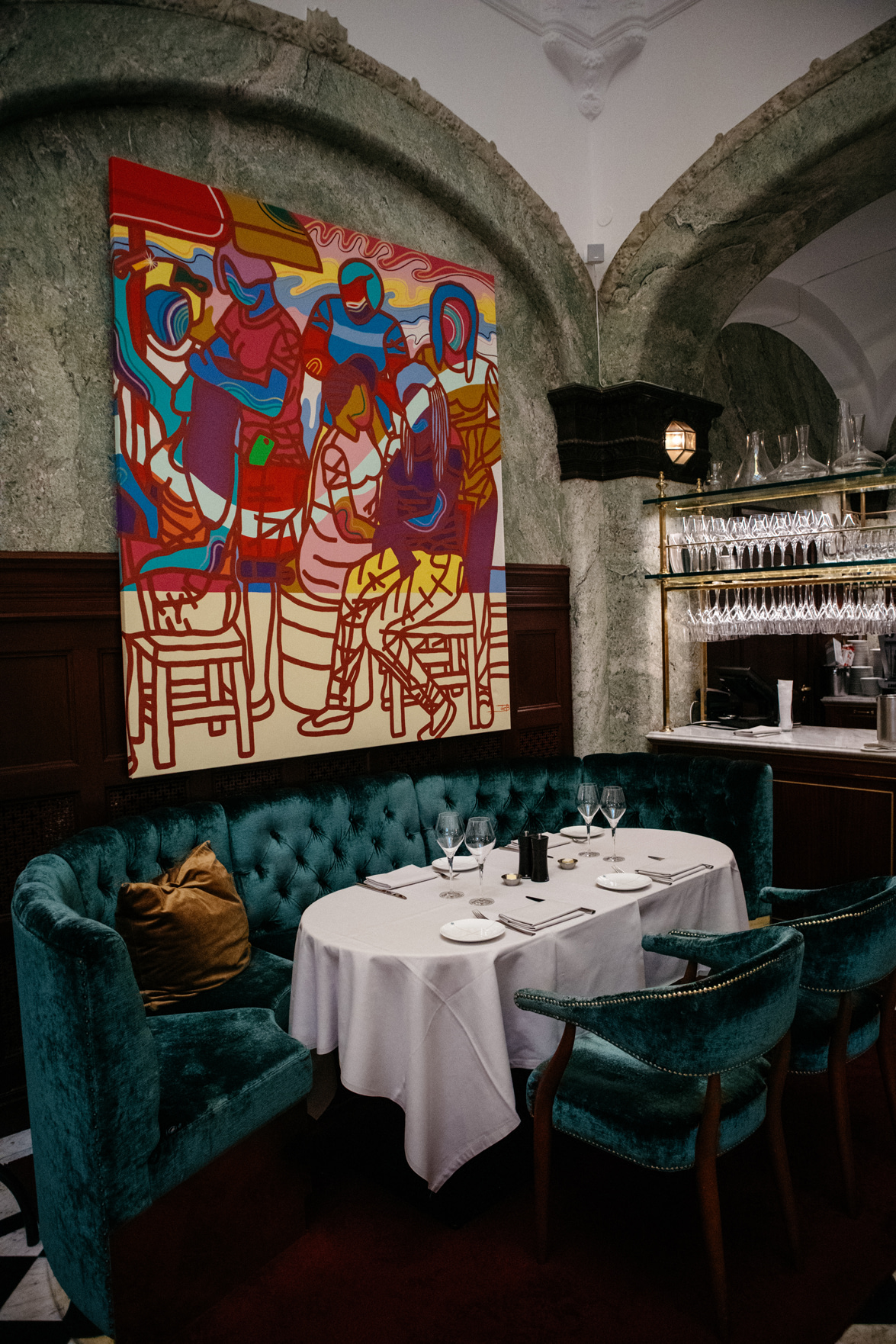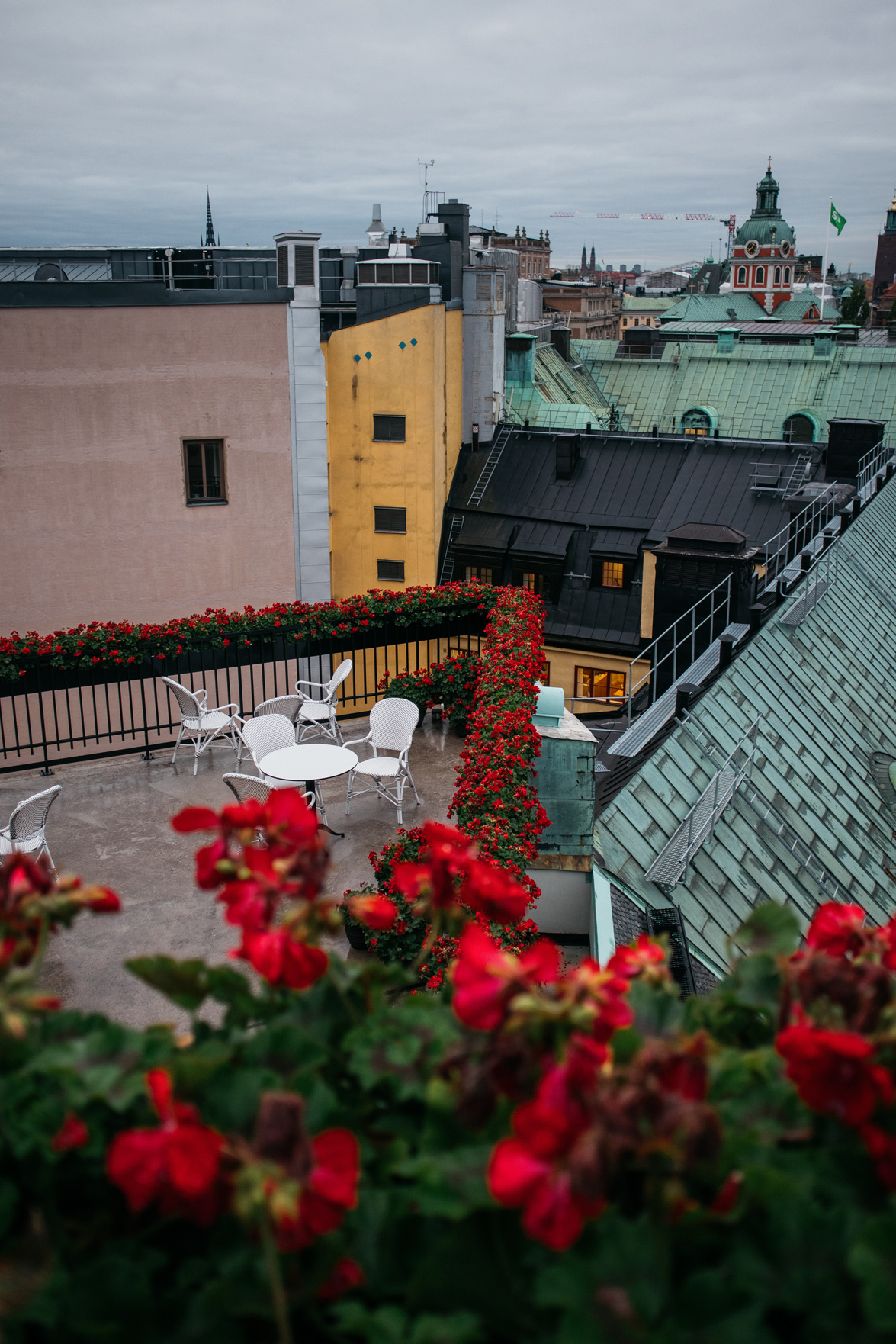 Photos of me by Carley Rudd -- the rest were taken by myself
OUTFIT DETAILS: Kate Spade dress (gifted) // Suistudio coat (gifted, similar style here) // Zara boots (old, similar style here) // Anthropologie beret // Blair Eadie X Halogen for Nordstrom suit jacket and trousers (gifted) // Boden turtleneck (gifted) // Brooks Brothers heels (gifted, similar style here) // Steamline luggage (borrowed)
Huge thanks to the Small Luxury Hotels and Norwegian Air team for inviting me on this trip! I hope to return someday very soon!