9
minute read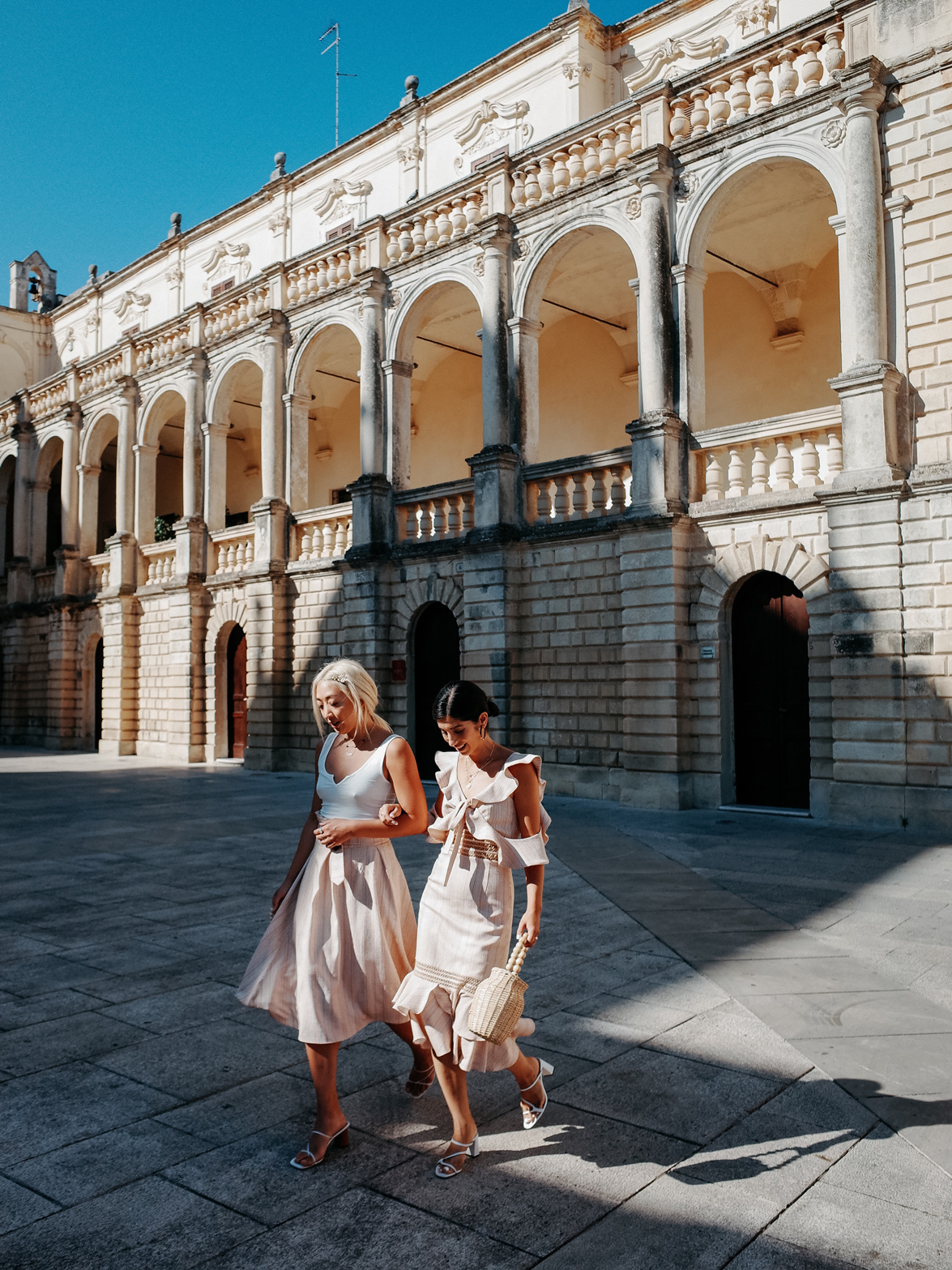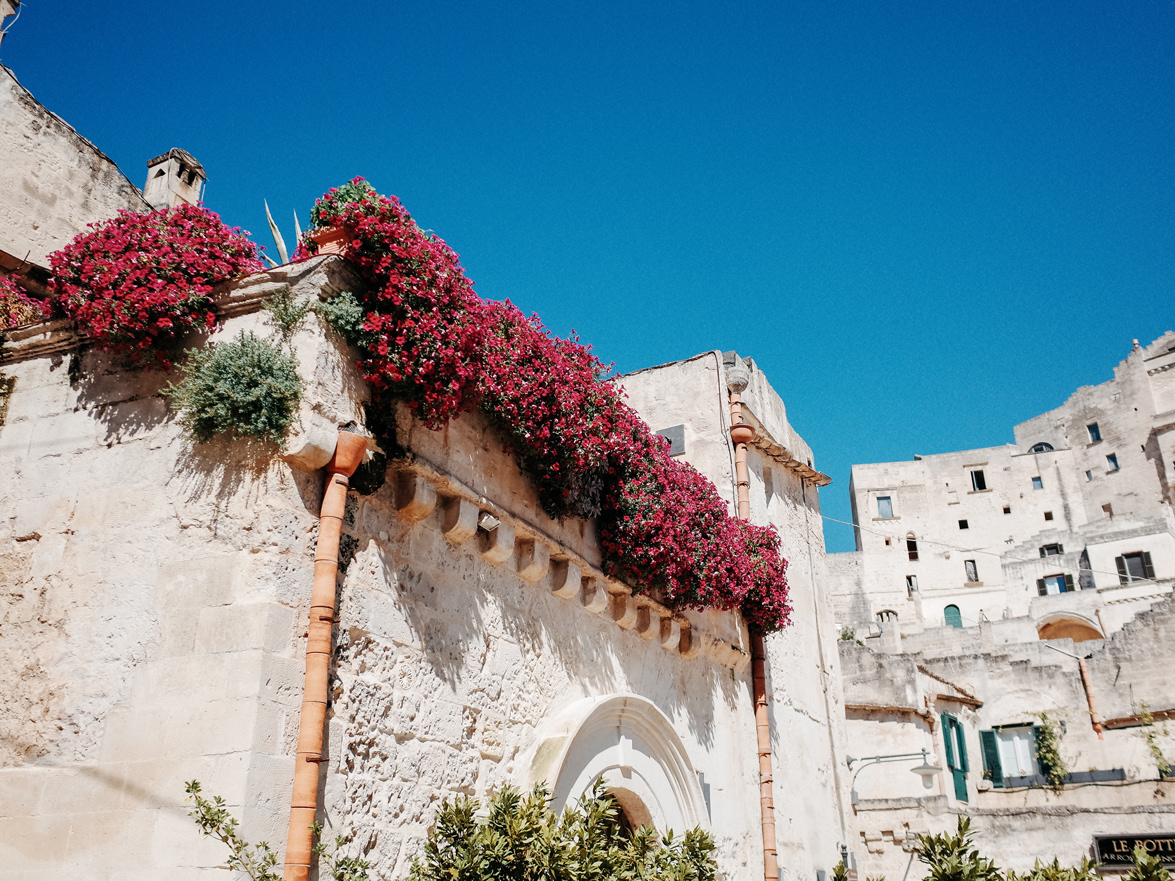 [row][half]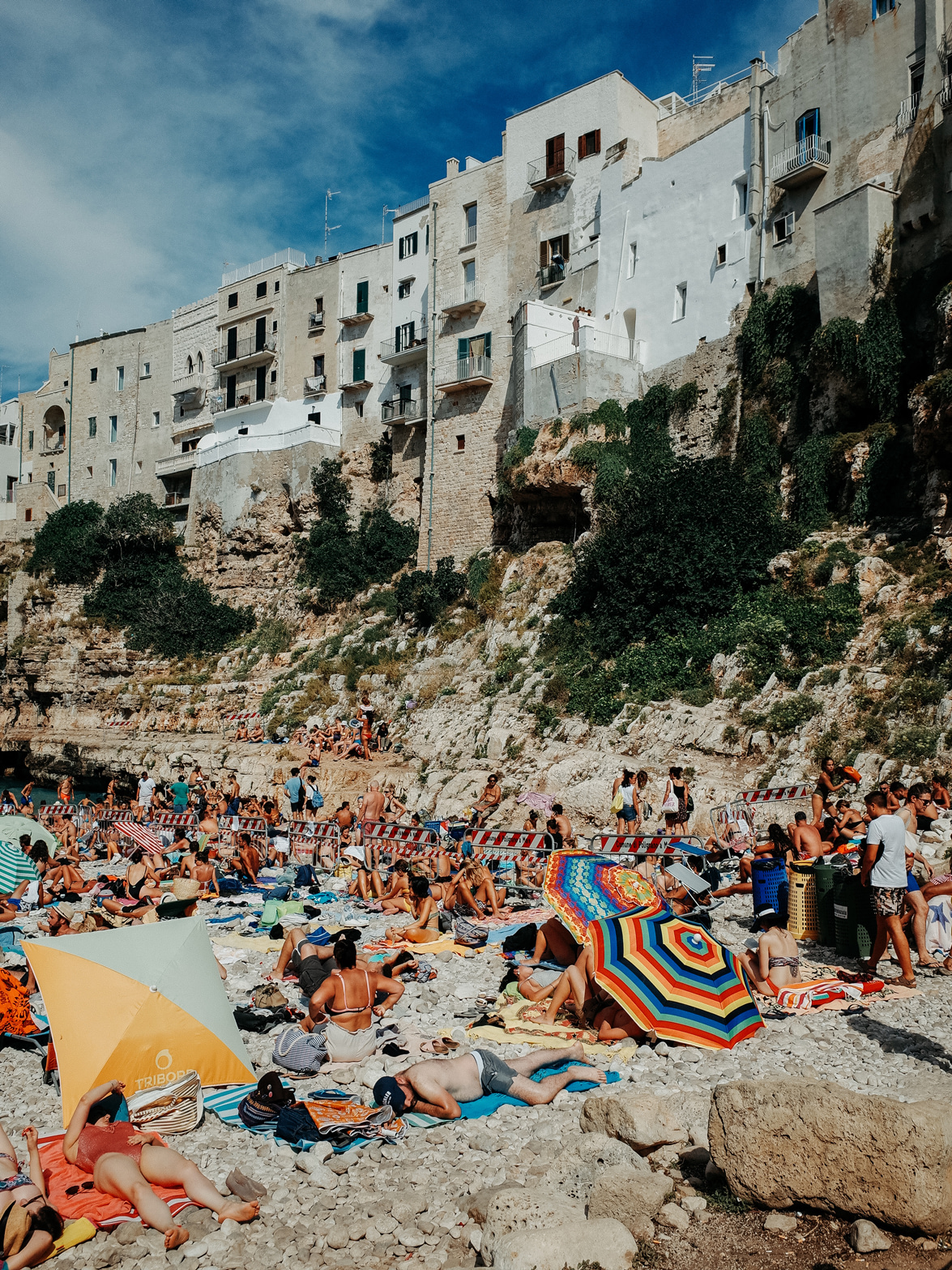 [/half][half]
[/half][/row]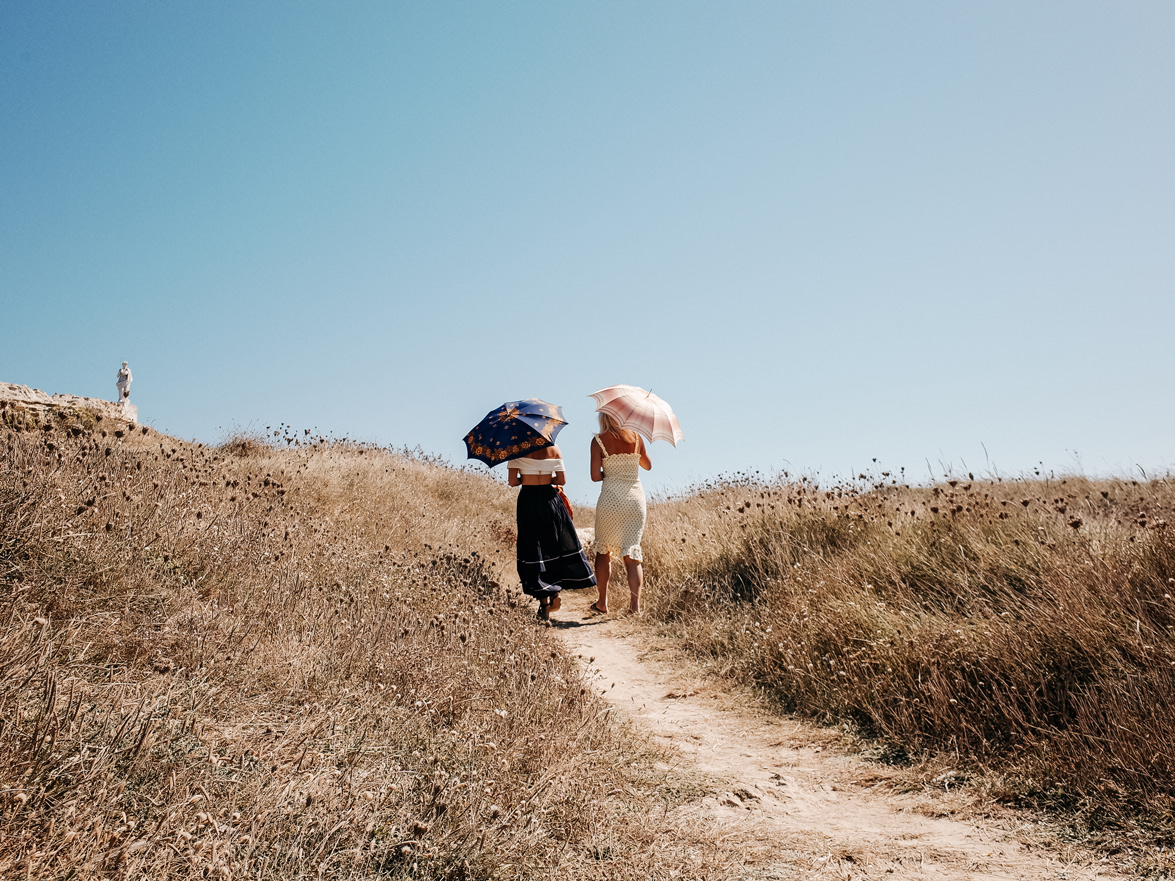 [row][half]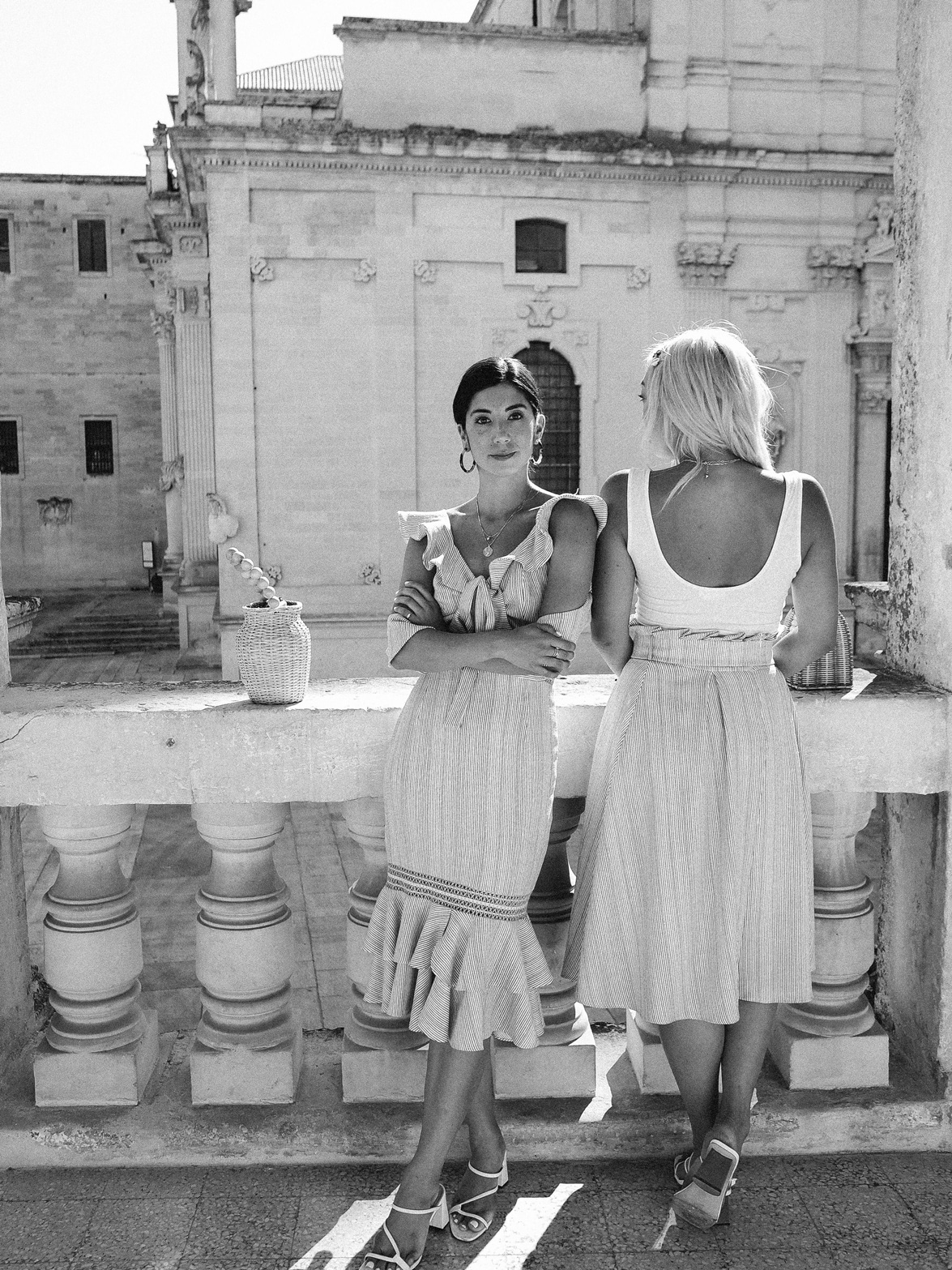 [/half][half]
It was one of those perfectly sun-drenched August afternoons.
The kind that surround you in the best way possible -- the summer heat wrapping you up in a blanket of languid ease. We stretched out on the rocky cliffside beach of Grotta della Poesia, amongst the other vacationers, shielding our eyes from the immense blue of the Adriatic Sea in front of us. Over the sound of the waves crashing below, we sat almost transfixed, slowly drifting to sleep to the ebbing chorus of Italian being spoken around us, softly smiling at each "allora" we heard in the medley of the afternoon.
Somewhere along the way, a merry band of teenagers sauntered to a rocky perch behind us and began to sing and play -- an accordion player and tambourine man in their mix -- clapping jovially, encouraging those around them to join in. Eventually, much of the beach, as if on cue, began singing and dancing to the lively beat -- the song none of us recognized, but appreciated immensely simply for how much our fellow beach dwellers seemed to relish its notes -- perhaps reminding them of a long forgotten childhood memory.
It was exactly in that moment, grinning from ear to ear singing along to words I didn't know but wish I did, that I fully realized how much of an Italophile I am. Here, on this beach, in the middle of the afternoon, a bunch of seemingly strangers could all join together in song and remain that way, almost for hours. Now, don't get me wrong, I love the French and New Yorkers as well, but I think they both prefer their cool aloofness too much to clamber along playfully like the Italians do.
Their secret? Italians don't take themselves too seriously and I love them for it.
[/half][/row]
And it's one of the main reasons I will never turn down a last minute trip to Italy -- this past trip in particular, having been the perfect kick start of creativity and relaxation that I was craving. While I've been fortunate enough to hop around a lot of the country over the years, I haven't spent much time in the southern parts -- so when Grant and Serena suggested Puglia (the heel of the boot) and later Ischia (right next to Capri), I couldn't book my plane ticket fast enough. Andiamo!
Today's post will focus solely on Puglia and our loose itinerary, should you plan your own little jaunt through the area. If you're unfamiliar with the region, like I was, let me assure you -- there's an old world charm to it that I think its more frequented and thereby more crowded sister regions, like Tuscany or even the Amalfi Coast, haven't been able to retain over the years. It's not uncommon to drive through rows and rows of olive groves to spot a small, tucked away town, seemingly untouched by modernity, frozen in time. The food is second to none and while there may be far less Michelin stars awarded in the area, it's no less mouth watering. And then there's the eclectic blend of history stamped into the architecture and dialect -- tracing back to the Greeks, Spaniards and the Normans. In short -- it's absolutely enchanting.
Perhaps I'll regret this sentence later, but I do think we'll be hearing more and more about Puglia in the summers to come. Keep scrolling to find out why.
[row][half]
[/half][half]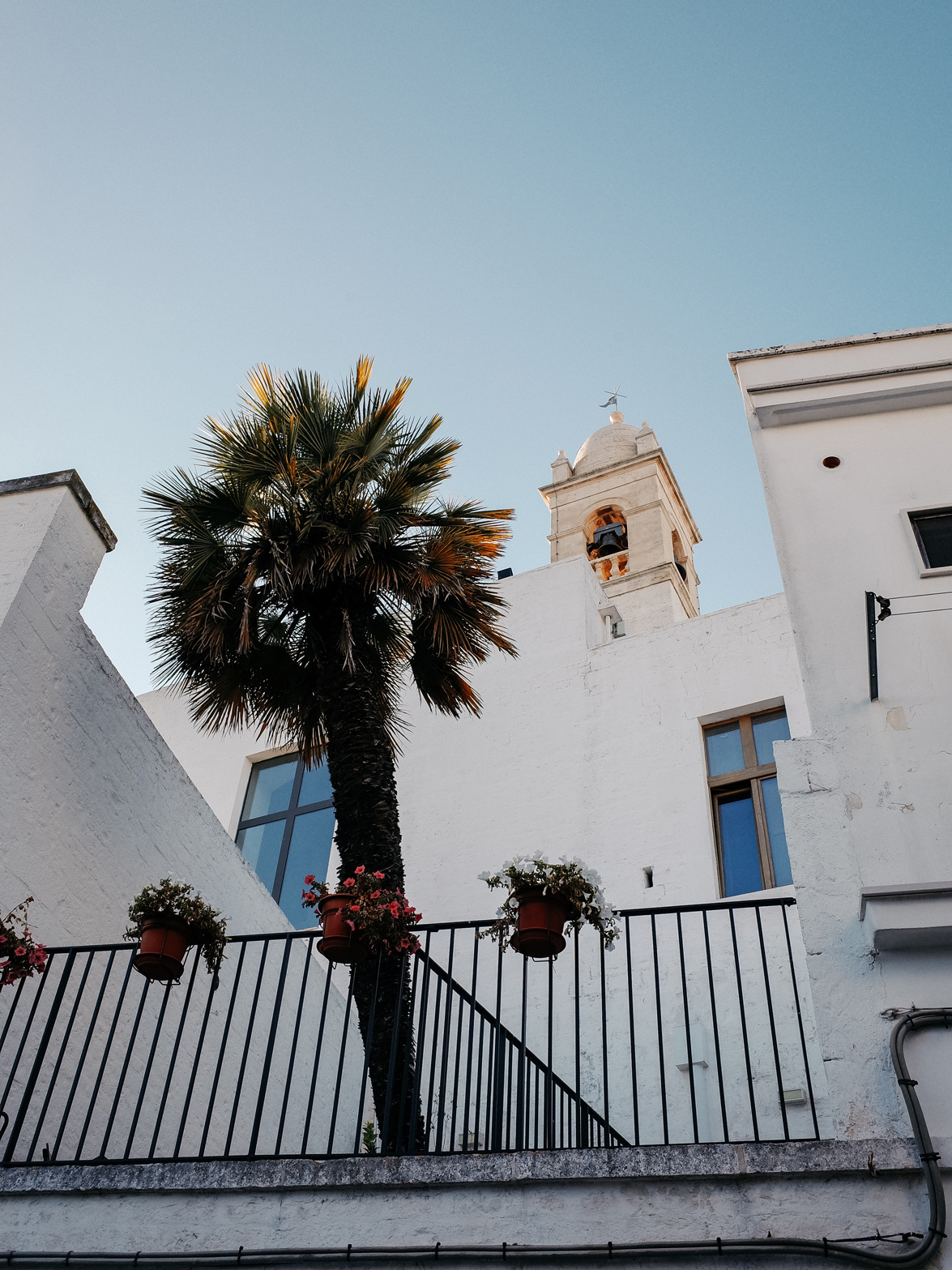 [/half][/row]
[row][half]
Getting here:
There are no direct flights from New York to the Puglia region, instead, you can connect through a number of cities throughout Europe or Italy (like London, Paris or Rome) to then head to Bari or Brindisi (the two main airports of the region). I actually ended up flying into Rome and catching a train to Lecce (about 5.5 hours) -- personally, I prefer train travel, especially through Italy, because it's just so scenic along the way.
Where to stay:
While we debated a lot of different cities to set up camp in, Grant swayed us all to Lecce, where we eventually booked this darling AirBnB, nestled in the historic city center. Our plan of attack, since we really only had 3 full days in the area, was to fully unpack and settle into one accommodation, making day trips via our trusty rental car to explore the area (very doable and great way to experience the region).
As far as Lecce goes, it's often dubbed as the "Florence of the South" -- and one look at the abundance of their Baroque architecture all around confirms it. The city center itself isn't terribly sprawling (easy to cover in a few days by foot) and is said to be close to 2,000 years old. Main points of historical interest include: Basilica di Santa Croce, Castello di Carlo V and Chiesa di Santa Chiara. We appreciated their restaurant and shopping scene -- plenty of quality, local-favorite spots to choose from as well as a number of vintage designer stores and antique shops.
It should be noted, while it was perhaps crowded in the evenings in Lecce, it was primarily all Italians on vacation. Unlike Positano, who's undoubtedly overrun with Americans, Brits and other Europeans, this felt like a true Italian holiday destination -- perfect for vacationing couples and families alike.
Just a quick heads up -- while English is spoken throughout the region, it's not as common as perhaps it is in Rome or Florence. I would recommend brushing up on a few more phrases than usual.
[/half][half]
[/half][/row]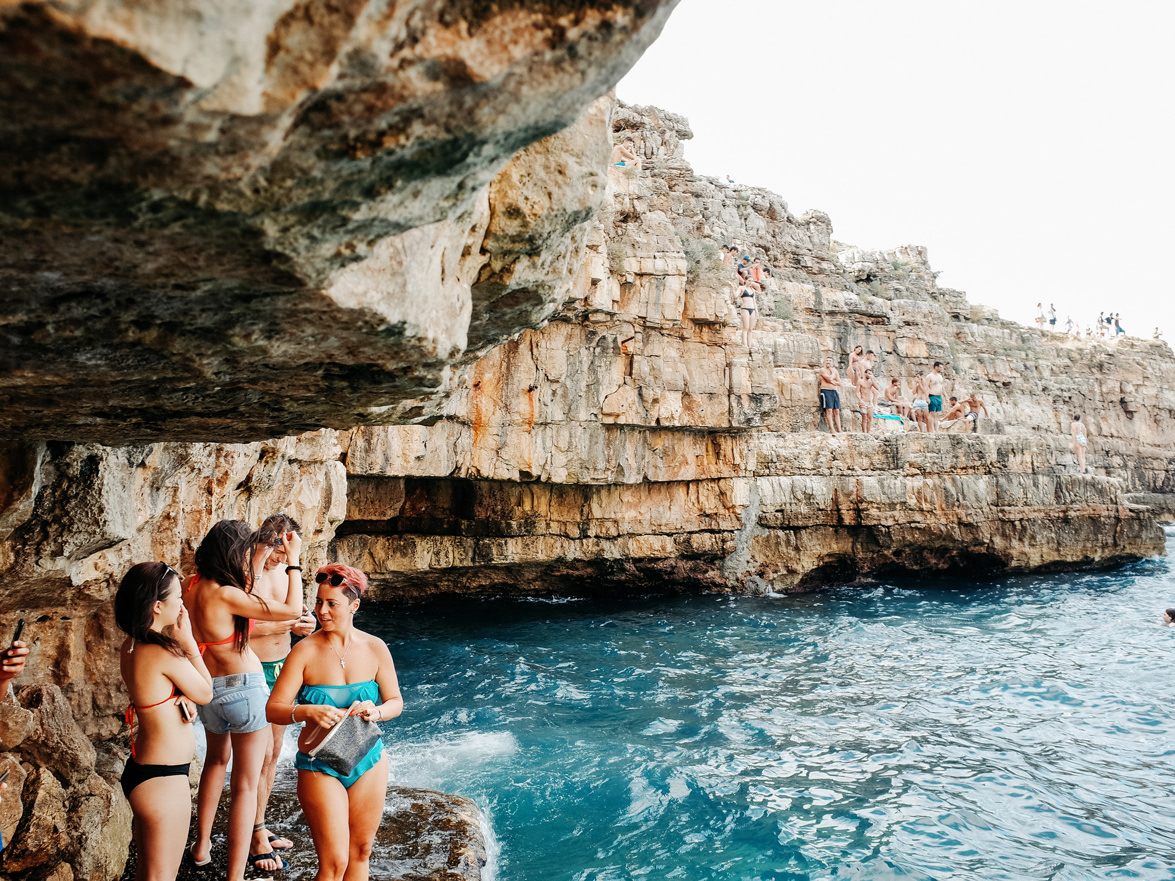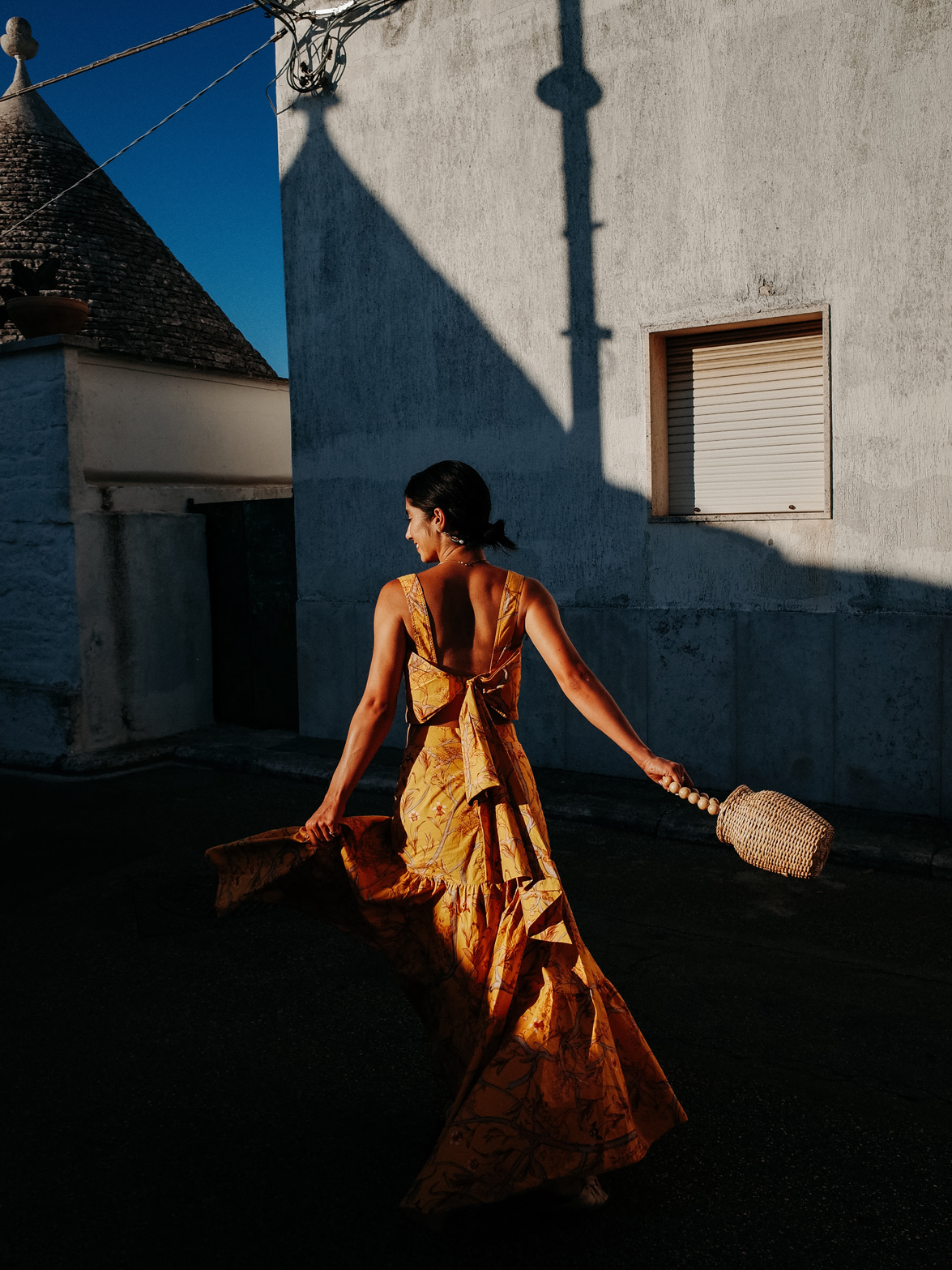 [row][half]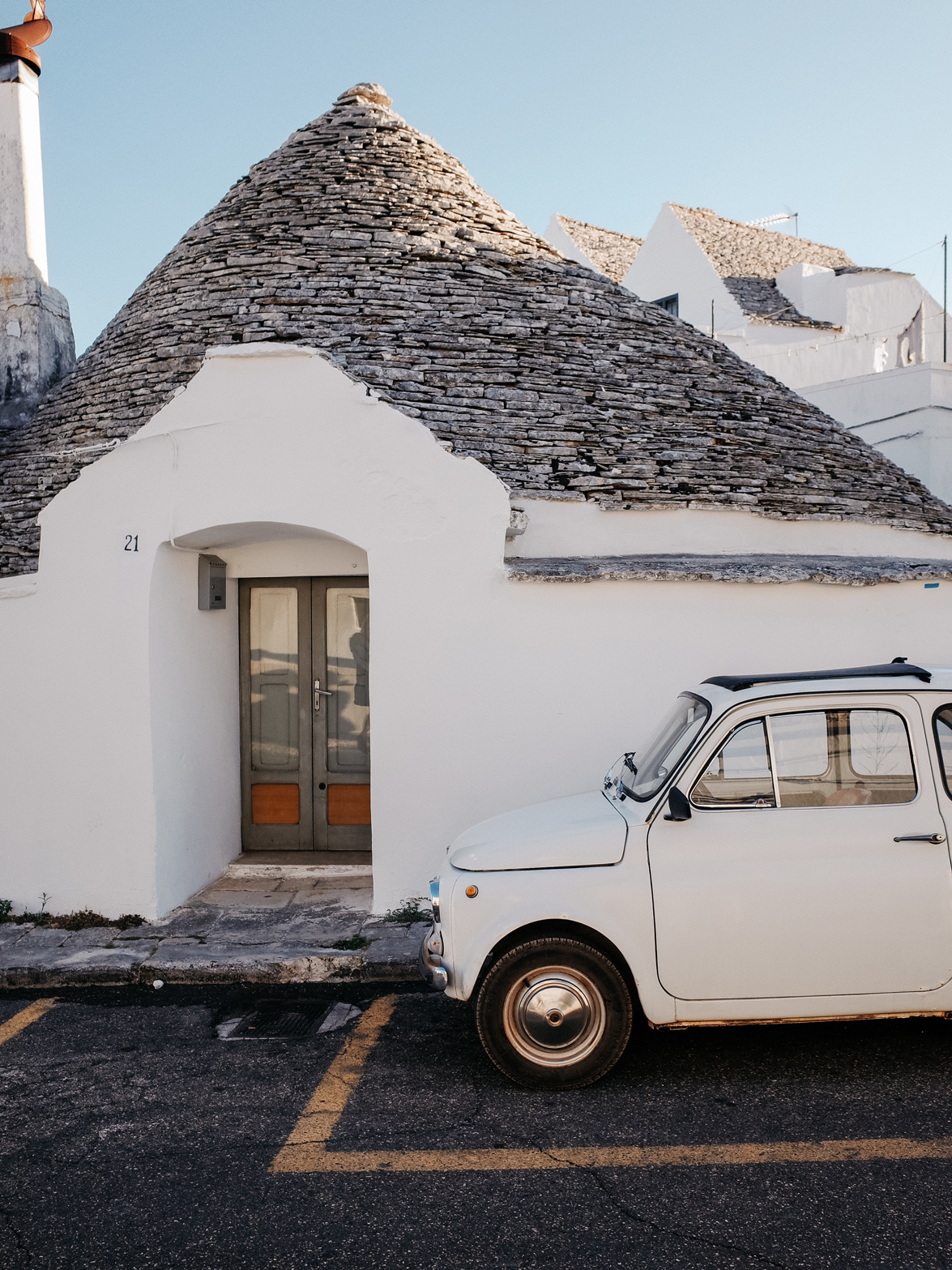 [/half][half]
How to get around:
Like I mentioned earlier, we rented a car -- a snazzy little BMW via Sixt to be exact -- and it was the perfect way to experience a true Italian road trip. If you decide to rent a car yourself, I would recommend booking in advance, especially if you don't know how to drive manual, as the automatic cars go fast amongst tourists. Also, depending on where you end up booking a hotel/lodging, parking can be quite tricky (read: narrow streets with minimal street parking), so you'll want to do a bit of upfront research there as well.
Don't miss these spots:
Lecce: Our home away from home during the trip and it made for such a lovely home base. The city is brimming with both history and a vibrant restaurant/shopping scene -- ideal if you have a group of friends with different interests. Our particular AirBnB was within the walled city center (highly recommend if you do stay here) with a rooftop terrace, which made for the perfect perch to watch the sunsets in the evening, as the church bells rang in the distance.
Grotto della Poesia: A short half hour drive from Lecce, Grotta della Poesia is actually where we spent our first full day in Italy and it's also where we encountered the accordion player and his merry band. While it's easy to call this spot a beach, don't be fooled. Like a lot of seaside "beachy" destinations in Italy, there isn't much sand in sight. Instead, folks gather along the rocky coastline shore -- sometimes cliffside -- to lay out on towels in the sun, similar to how lizards might soak up the warmth on a big flat rock. Grotta della Poesia, which means Cave of Poetry, is a 100 foot wide sinkhole at the edge of the sea and groups of people, young and old, gather around the mouths of the cliffs to jump into the water below, usually cheering each other on as they go. Definitely one of my favorite highlights from the trip!
[/half][/row]
Alberobello: What an enchanting little town! About an hour and a half drive north from Lecce, Alberobello is truly a magical place -- nestled in the hills, with acres and acres of olive groves surrounding it, you instantly feel like you've stepped back in time, especially after you spot their infamous trulli homes, which are unique to the area. These whitewashed, conical roofed buildings date all the way back to the 15th century and are largely still inhabited today. If you can, I would recommend visiting close to sunset as the pink skies against the hills of crisp white homes was just breathtaking. And definitely pick up some olive oil -- they're known for it!
Monopoli: We didn't explore much of the city center here (although I've read it's very charming) but instead we made a beeline for their main beach -- Cala Porta Vecchia. This was one of my other favorite afternoons -- the setting felt like a true Italian oceanside postcard.
Matera: One of our last stops of the Puglia road trip was as we were heading west to catch ferries and trains in Naples. As a self-proclaimed history buff, especially if there's an element of ancient mysticism about it, I'm all in. And Matera fits that bill. Situated in a small canyon carved out by the Gravina River, Matera's roots date back to prehistoric times, the city center itself, "Sassi" still home to numerous cave dwellings that actually had been largely inhabited without running water or power until the 1950s. We only had a few afternoon hours to spend here so we toured the stunning luxury hotel property Sextantio, which features 18 cave rooms, each one more calming and zen-like than the last. We enjoyed a late lunch here and I personally loved sitting in the damp coolness of the cave, wondering what those walls had seen over the years. It just sends the mind reeling, doesn't it?!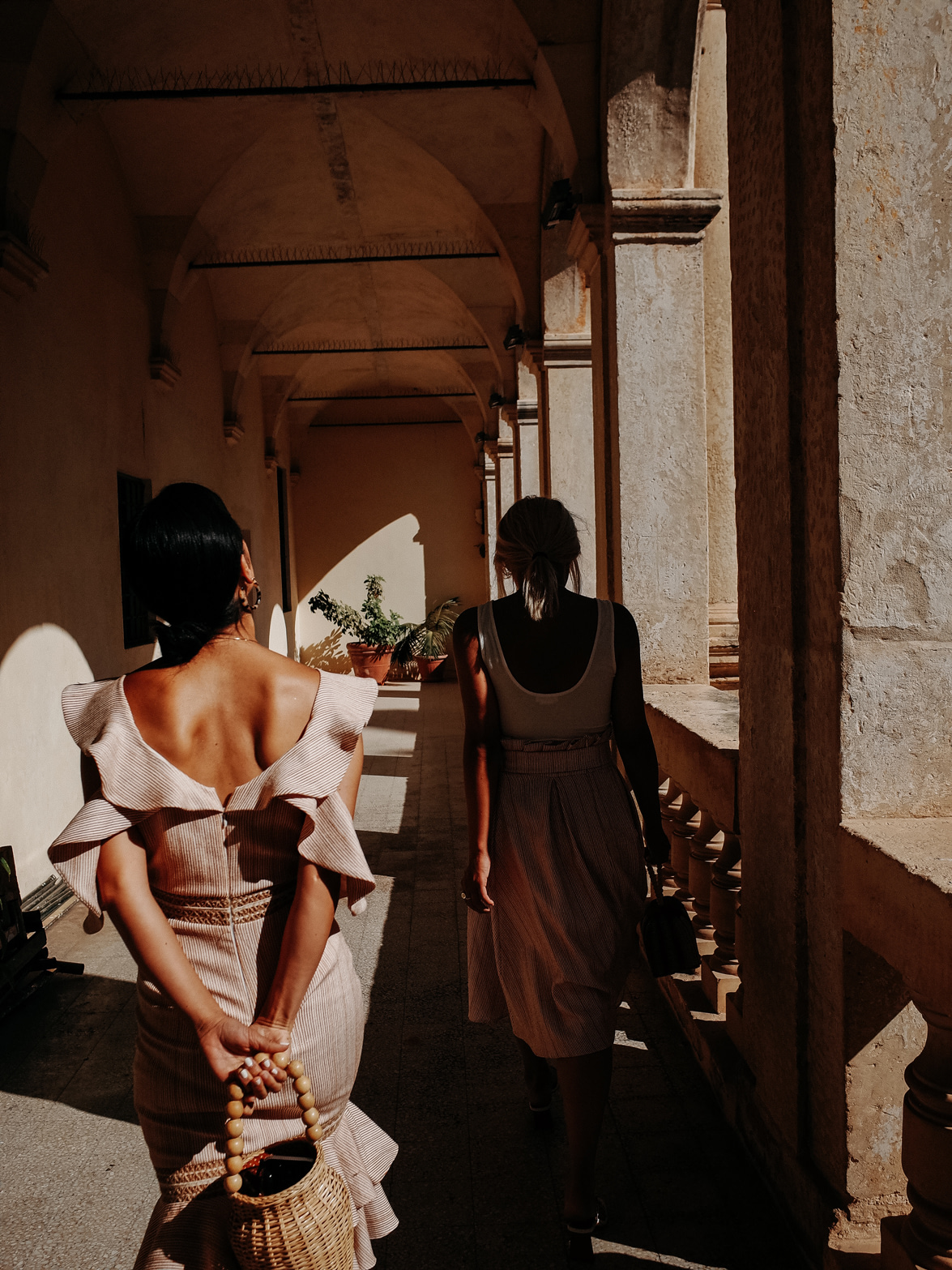 [row][half]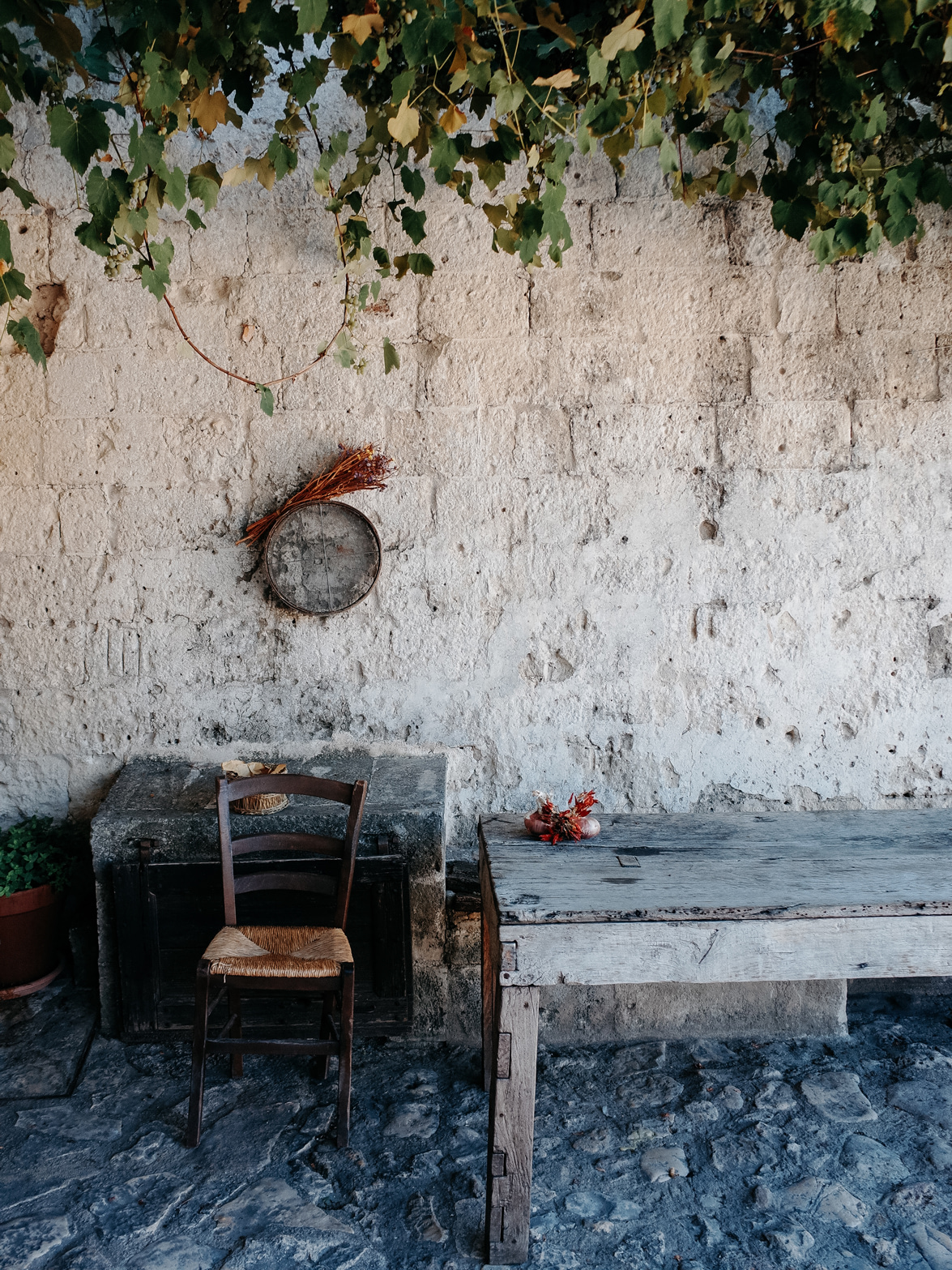 [/half][half]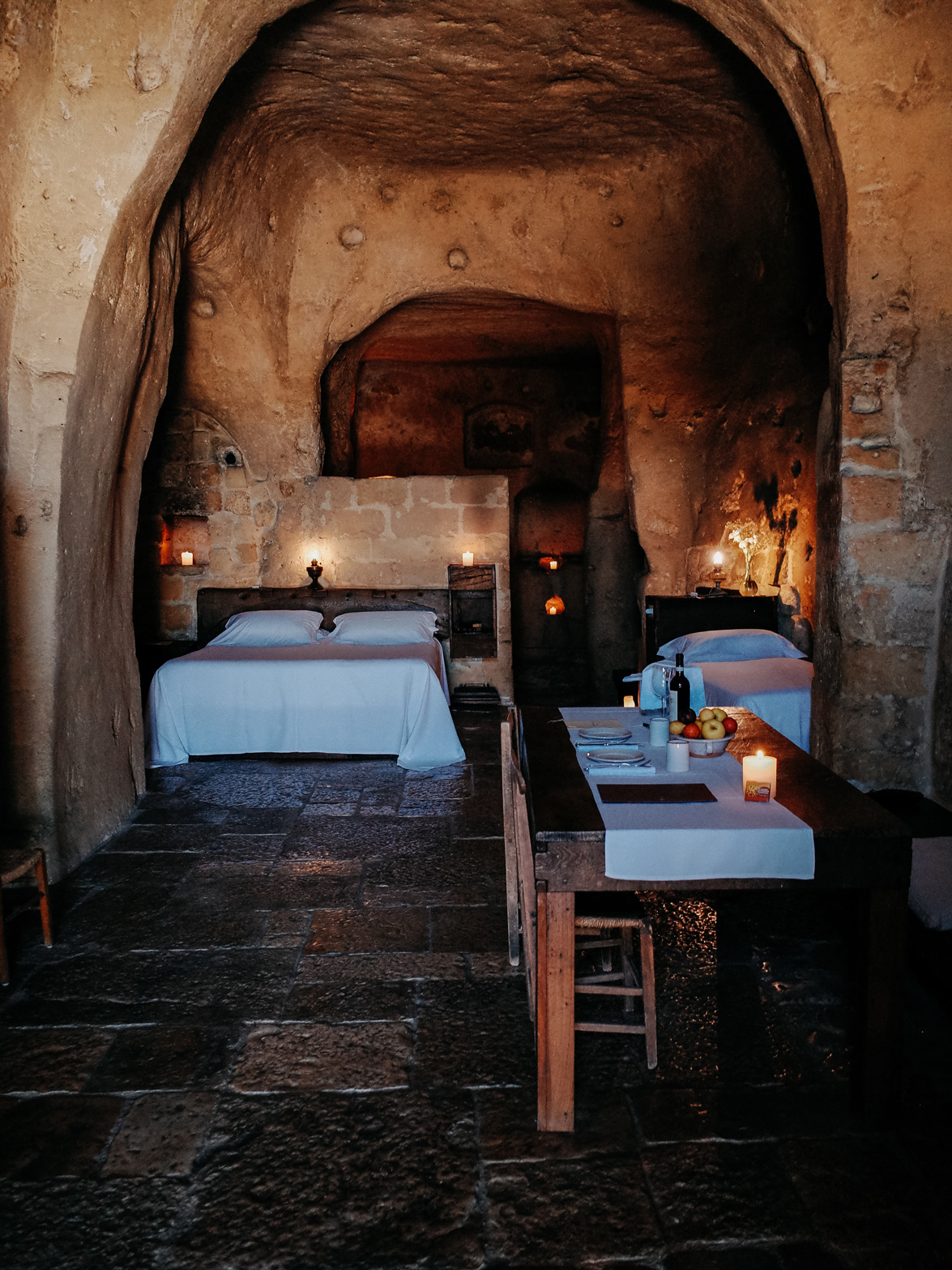 [/half][/row]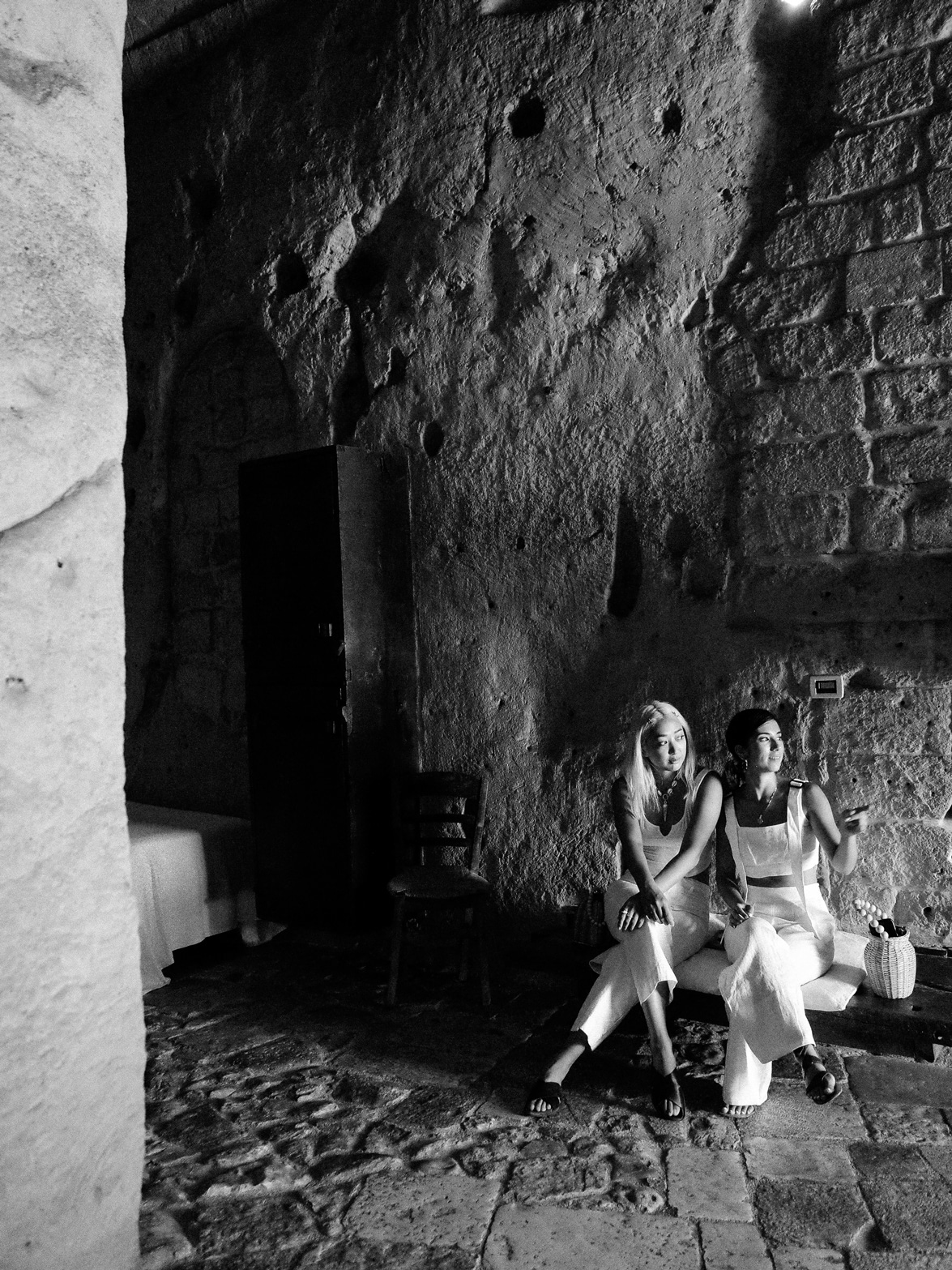 [row][half]
[/half][half]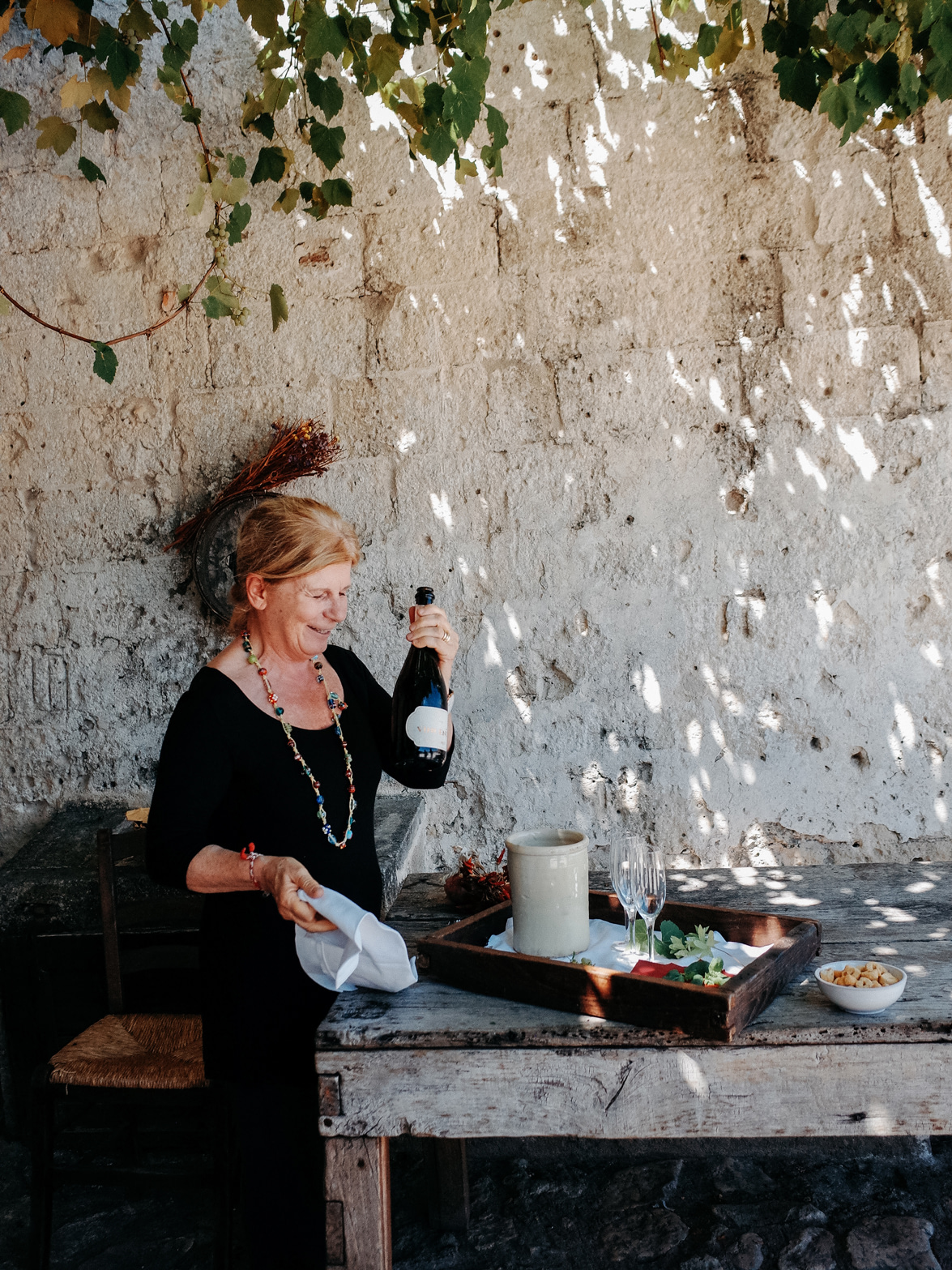 [/half][/row]
[row][half]
Some memorable meals:
And last, but certainly not least, the food! As I mentioned above, it's some of the best I've had in Italy. While the region has historically been less wealthy than some of the other areas of Italy, their resulting cuisine -- literally known as cucina povera, or food of the poor -- features some of the freshest and most simple ingredient combinations, proving that sometimes less is more. Expect lots of fresh fish more so than land animals, plenty of vegetables and incredible olive oil. Basically, my dream. Here are a few of our favorite spots along the way:
And there you have it! Have you been to the Puglia region before? Would love to hear about it! And check back tomorrow for my guide to Ischia!
[/half][half]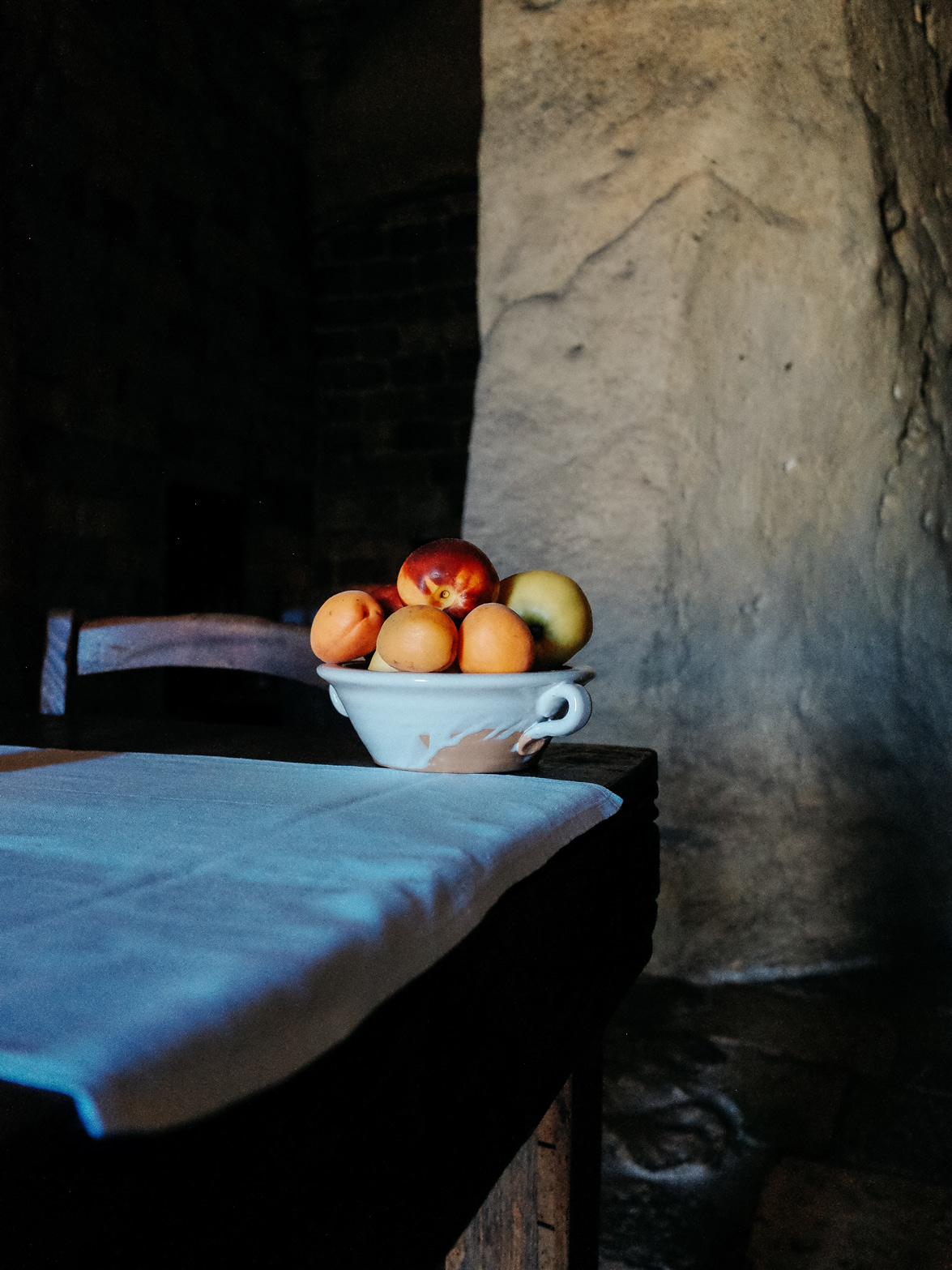 [/half][/row]
OUTFIT DETAILS: PatBo striped dress (borrowed, similar style here) // Loeffler Randal bag // Choosy white linen set (gifted) // Johanna Ortiz matching set (borrowed, but I love this matching set here and here) // Amaio skirt (borrowed) and bikini top // Vintage parasol