6
minute read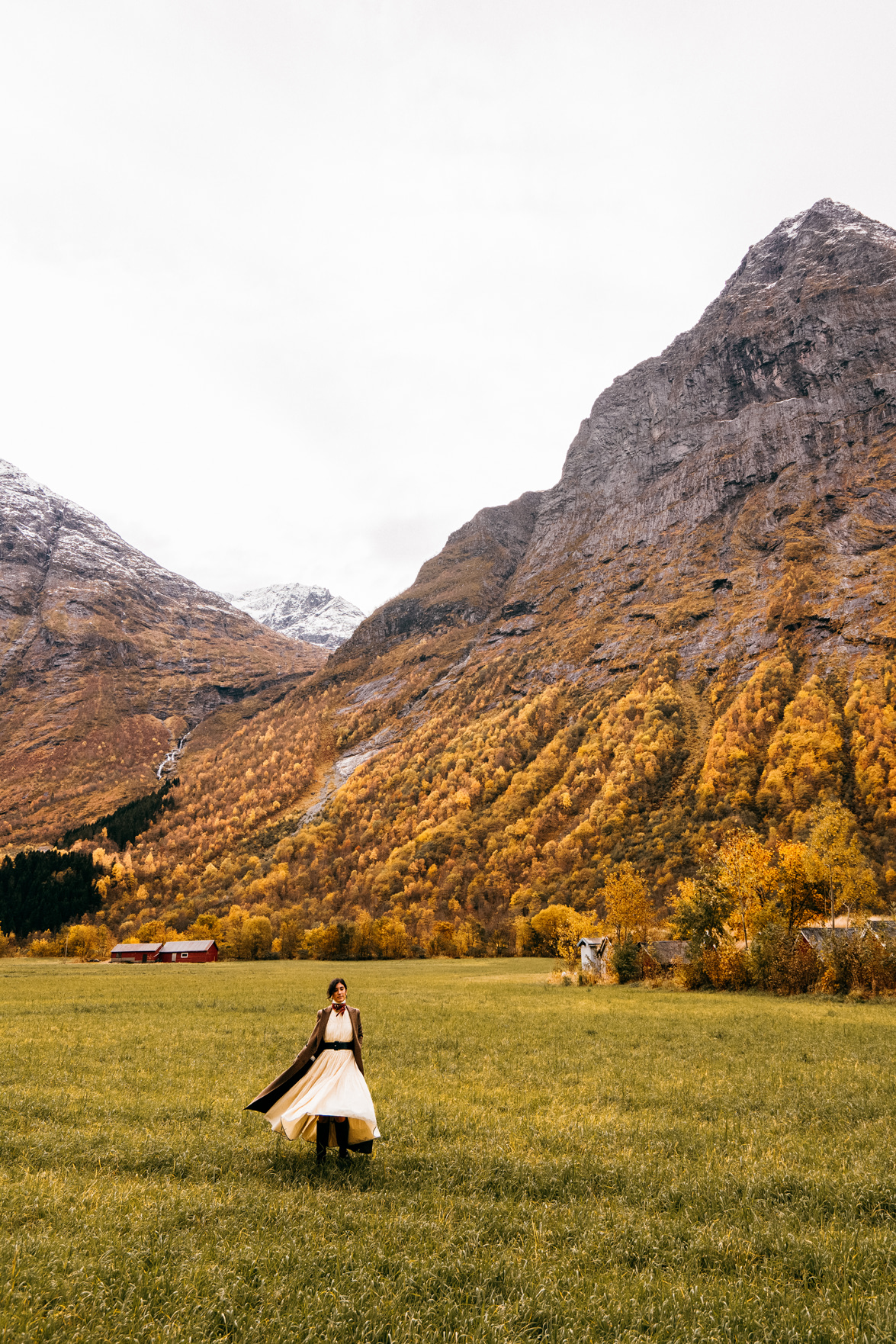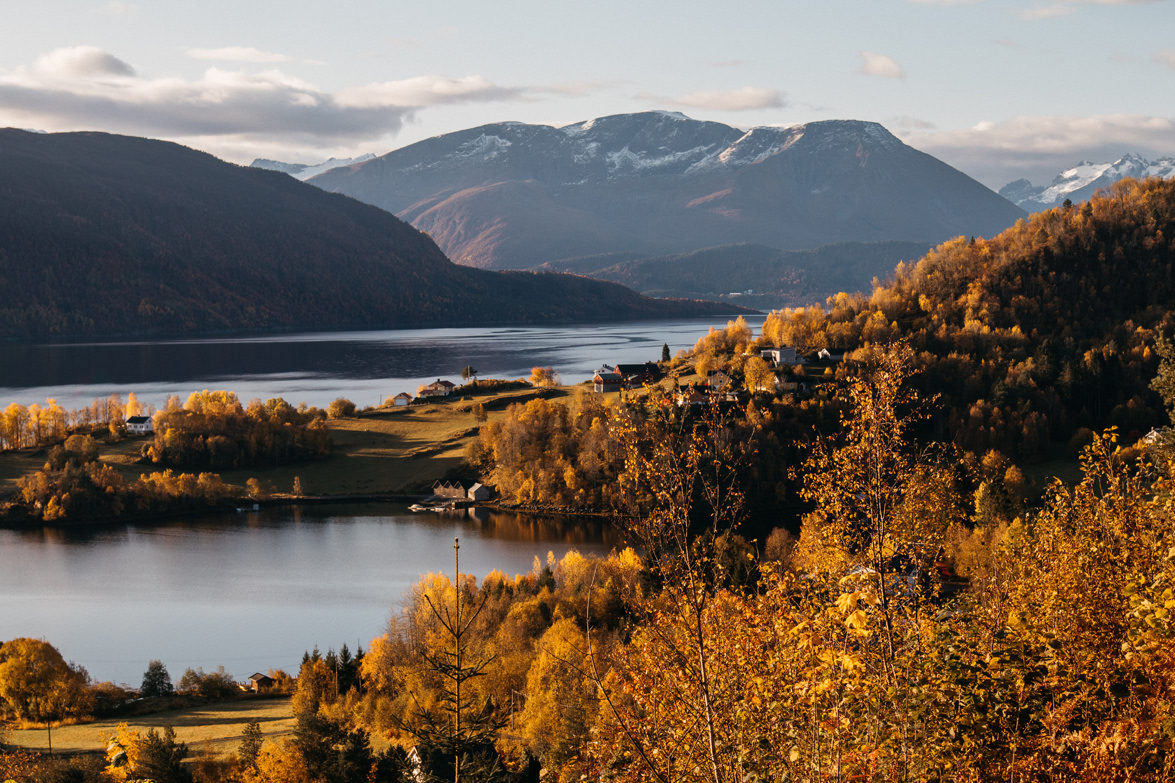 [row][half]
[/half][half]
Up next on our tour of Scandinavia? Norway!
If you're just joining this travel series, be sure to refer back to my first post regarding Stockholm, where we spent 2 days, before hopping next over to Norway. Just like Sweden, Norway has long been on my list of dream destinations to visit -- from their numerous deep coastal fjords to breathtaking mountains blanketed in thick forests -- it's no wonder Norse mythology revolves so much around fantastic creatures, gods and goddesses -- simply put, their home is appropriately stunning.
I suppose it was soon after I got hooked on the Lord of the Rings trilogy back in high school that I became obsessed with researching just how J.R.R. Tolkien created such a vivid and multi-faceted world in Middle Earth, with one of his biggest influences coming from none other than Norse mythology. Now having visited the country, albeit for far too short of a trip,  I can see just how Norway and it's natural beauty, might lend itself to the likes of storybook adventures -- with bands of heroes, ominous creatures and enchanted forests at every turn. While I'm sad to report we didn't necessarily run into any of the mythical situations above, I'd be lying a bit if I didn't daydream while we were there what it would be like to go on a quest through the fjords and over the mountains, in search of something magical and impossibly old.
I'll spare you any further nerd details here though and get right to it: like I mentioned, we spent about 2 full days on the west coast of Norway in the town of Skodje, overlooking the Sunnmøre Alps. If I were to return, I would definitely spend at least a week traveling through Norway, hopping from Oslo to some of the smaller, mountain towns. If you're someone who enjoys hiking and being outdoors, this is certainly your kind of trip.
[/half][/row]
How to get there:
We flew with Norwegian Air for this trip -- the details of which can be found in this first post. And while we flew directly into Stockholm first this time around, you can definitely look into direct Norwegian flights to Oslo from the greater New York area (Oslo is their main hub after all). From Oslo, we then took another smaller plane to hop over to Ålesund, about an hour away.
Where to stay:
For our two nights, we stayed at the Storfjord Hotel, in the town of Skodje, which is about a 45 minute drive from the Ålesund airport. Situated next to the namesake fjord and nestled quite literally amongst the forest, Storfjord is every bit magic you would hope a mountain retreat in Norway would be. The property, also part of the Small Luxury Hotel group collection, is small and intimate, set up much like log cabin cottages, with grass-covered rooftops  -- the epitome of rustic chalet chic. I personally loved the main dining hall -- which was usually lit by candlelight and the glow of the fireplace -- with high ceilings and exposed wooden beams overhead, antlers and traditional plateware displayed on the walls around you.
Of course, the rooms were every bit as comfortable as I had dreamed they would be -- warmed entry way tiles, a huge tub for soaking in, floor to ceiling windows overlooking the forest and a fireplace to cozy up to at night. What I wouldn't give to return in the winter, to really take advantage of a cozy night in!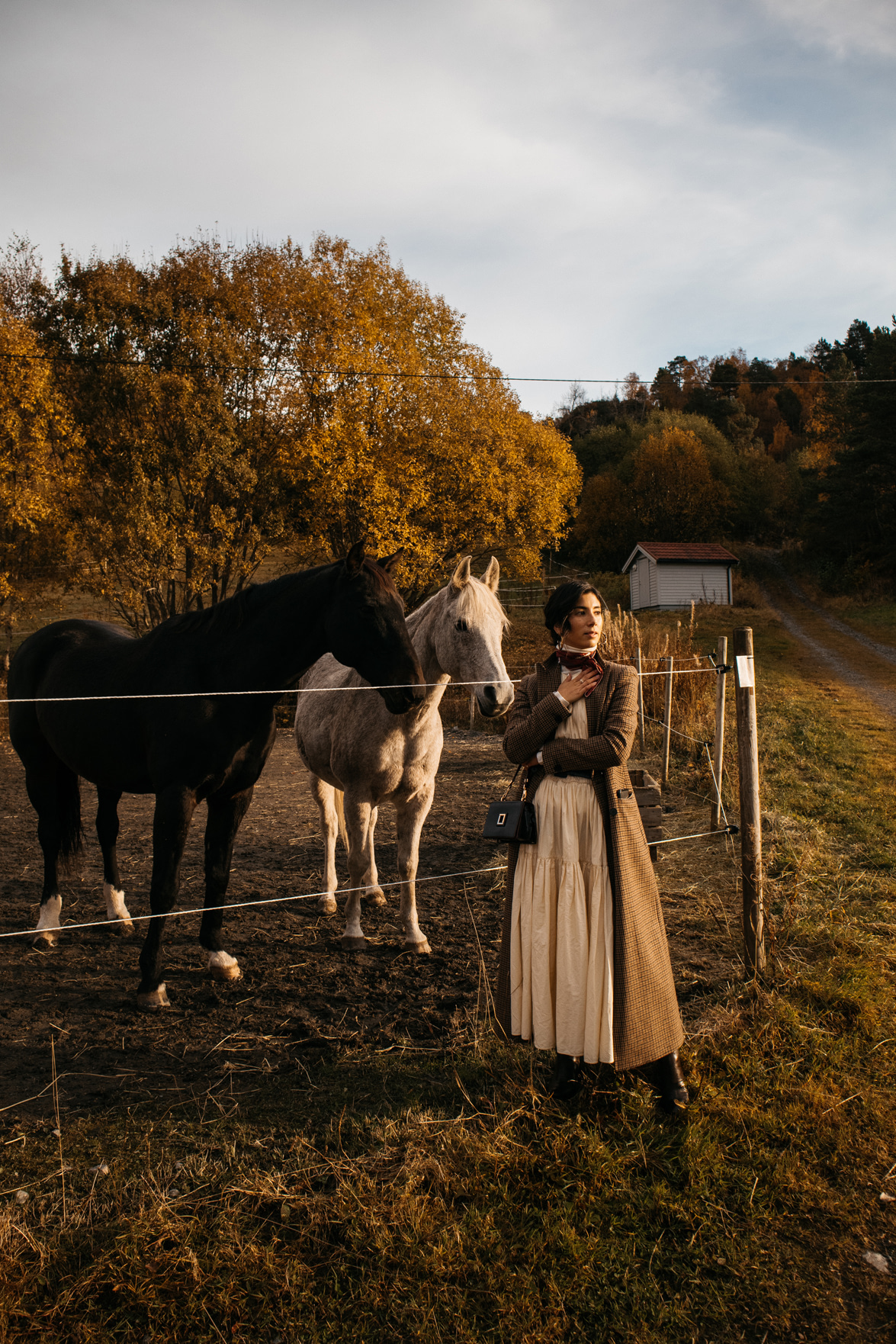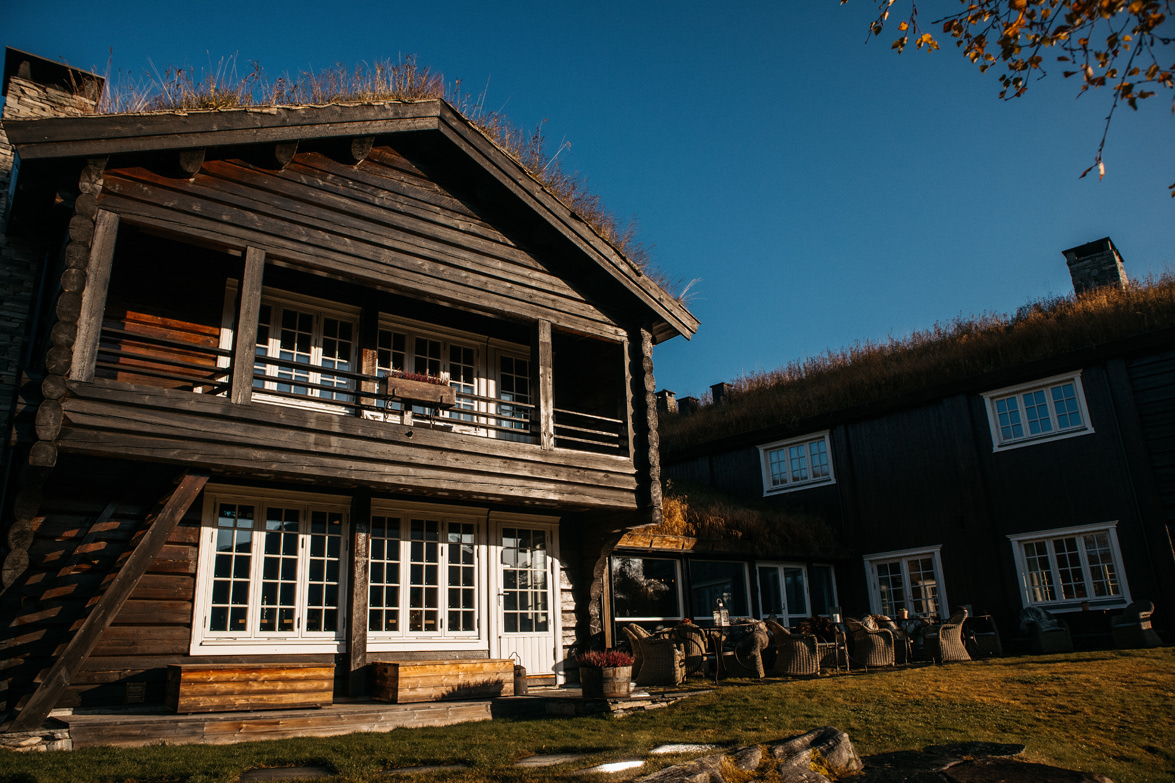 [row][half]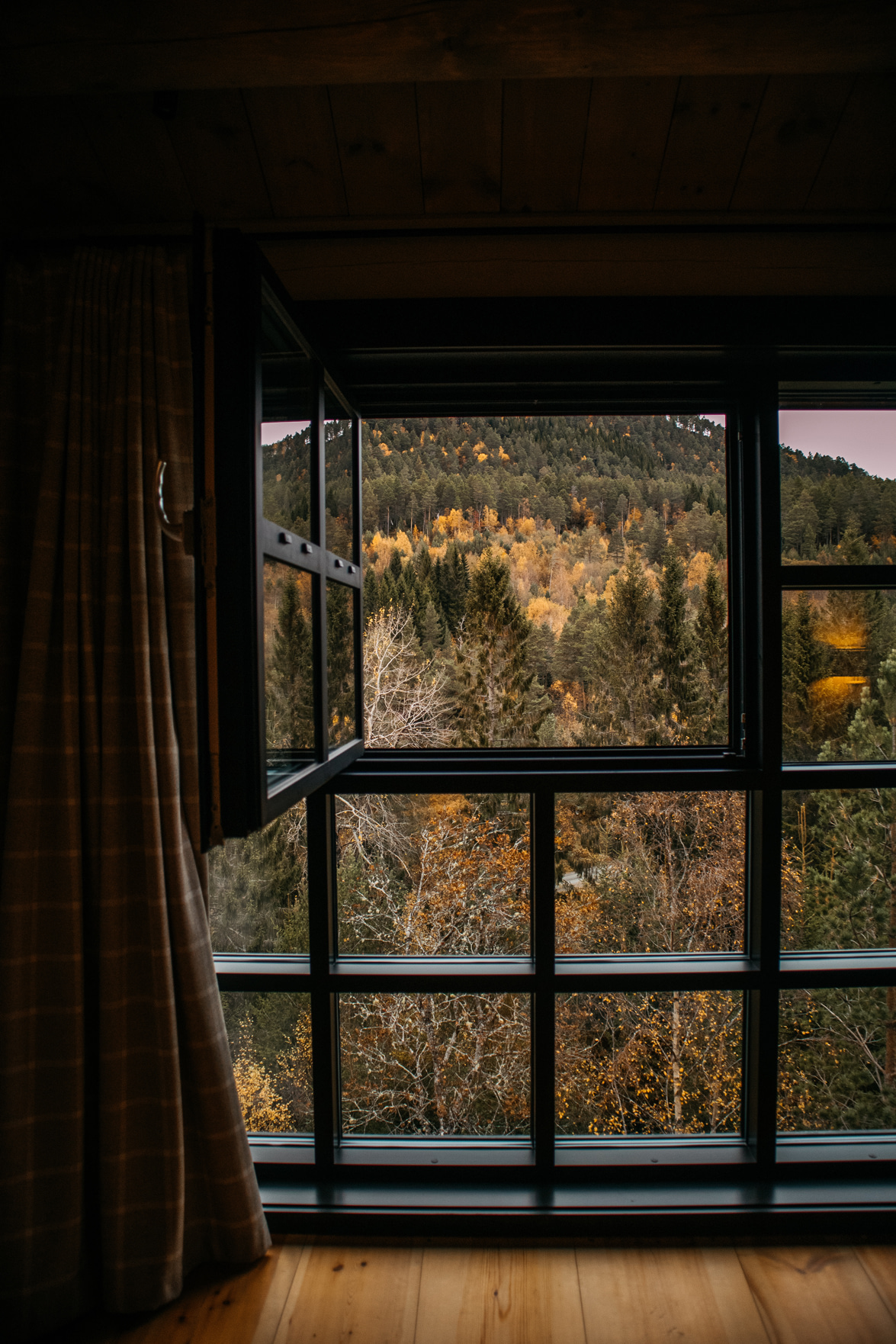 [/half][half]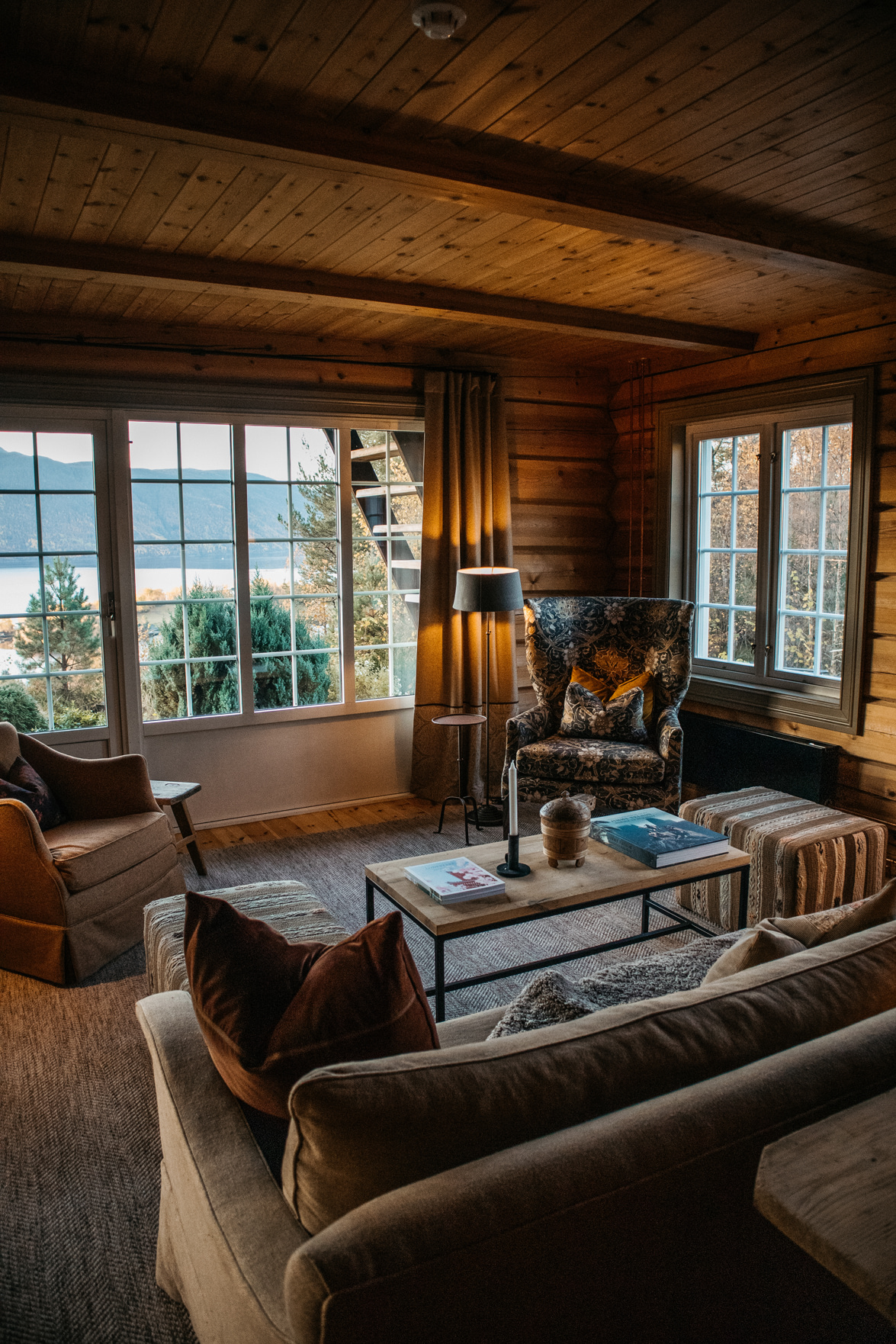 [/half][/row]
[row][half]
What to do and see:
Admittedly, we really only had 48 full hours to spend in Norway, but we certainly maximized our time while staying at Storfjord Hotel! Thankfully, there's a slew of amazing day hikes in the area -- their hotel staff is full of recommendations depending on your interests and expertise level. And of course, the fjord itself isn't to be missed -- we spent one entire day out on the water with one of the 62 Nord boats (owned and operated by the management of Storfjord Hotel), admiring the mountains, the glass-like water and the fall colors that were slowly starting to trickle in.
Those who were following along on Instagram that day, saw the amazing swing (featured in the third photo here) and the hauntingly beautiful Hotel Union in the town of Øye. Haunting is the operative word here, namely because a member of the Hotel Union staff shared with us the most beautiful and sad love story of Linda, the hotel housemaid and Phillip, a member of the German army -- whose unrequited love has now resulted in the haunting of the hotel, over 200 years later. You all know how much I love a good ghost story -- and this one certainly gave me chills while we walked around the property. It was built in 1891 and feels very much frozen in time in a lot of ways.
If you're passing through the town of Ålesund, be sure to walk around the main town center -- the colorful waterfront buildings are beyond charming. There's also an amazing vantage point of the town and water below from Aksla viewpoint.
Where to eat:
Our meals at Storfjord Hotel were among my favorites of the trip -- partially because of the idyllic setting, of course, but also because of how fresh and local everything felt. There's also something to be said about enjoying a late evening of laughter, wine and good story swapping and being able to climb into a cozy bed in front of a fireplace almost immediately afterward. Does wonders for the soul.
In Ålesund, we made a pitstop before our flights home at Apotekergata 5 for lunch. Situated right on the water, it's the perfect way to spend an afternoon in this charming Art Nouveau town.
[/half][half]
And that does it for Norway! Short and sweet, but definitely not my last visit to the area. If you're planning on traveling there soon, I cannot recommend the fall enough -- being able to look out my windows every morning as the sun came up illuminating the hills, water and golden foliage quite literally took my breath away.
Huge thanks to the Small Luxury Hotels and Norwegian Air teams for having me -- I hope to return very, very soon!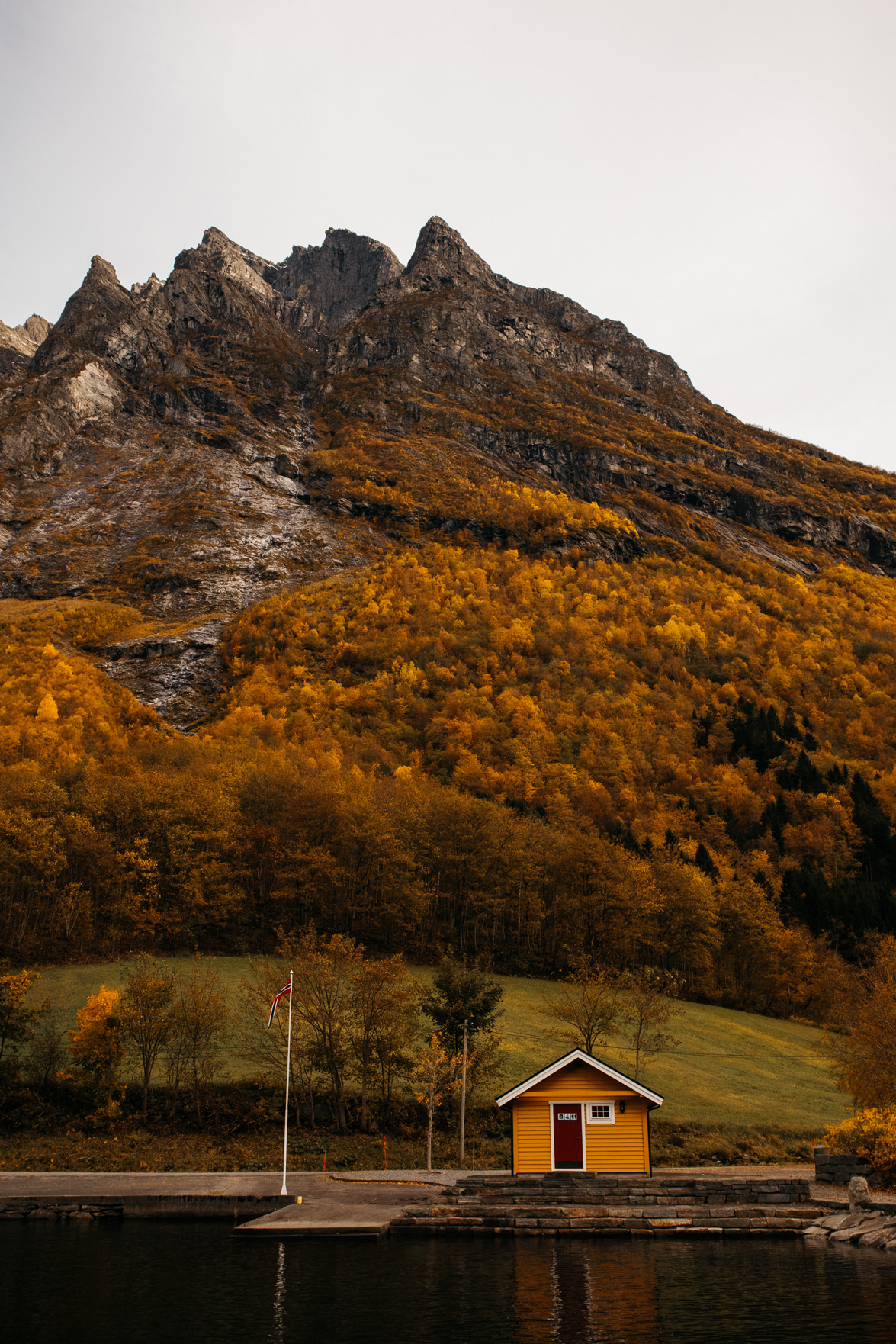 [/half][/row]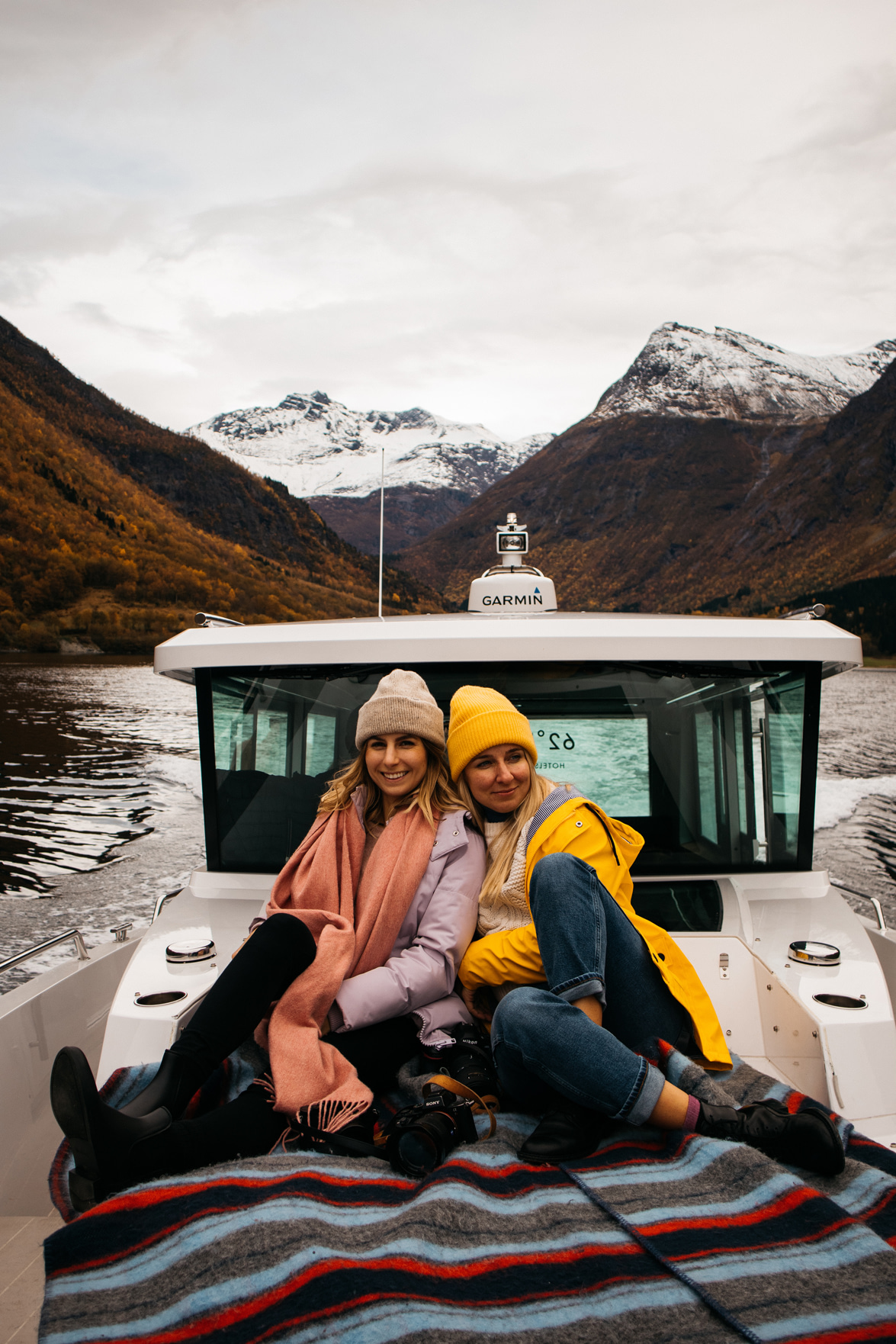 [row][half]
[/half][half]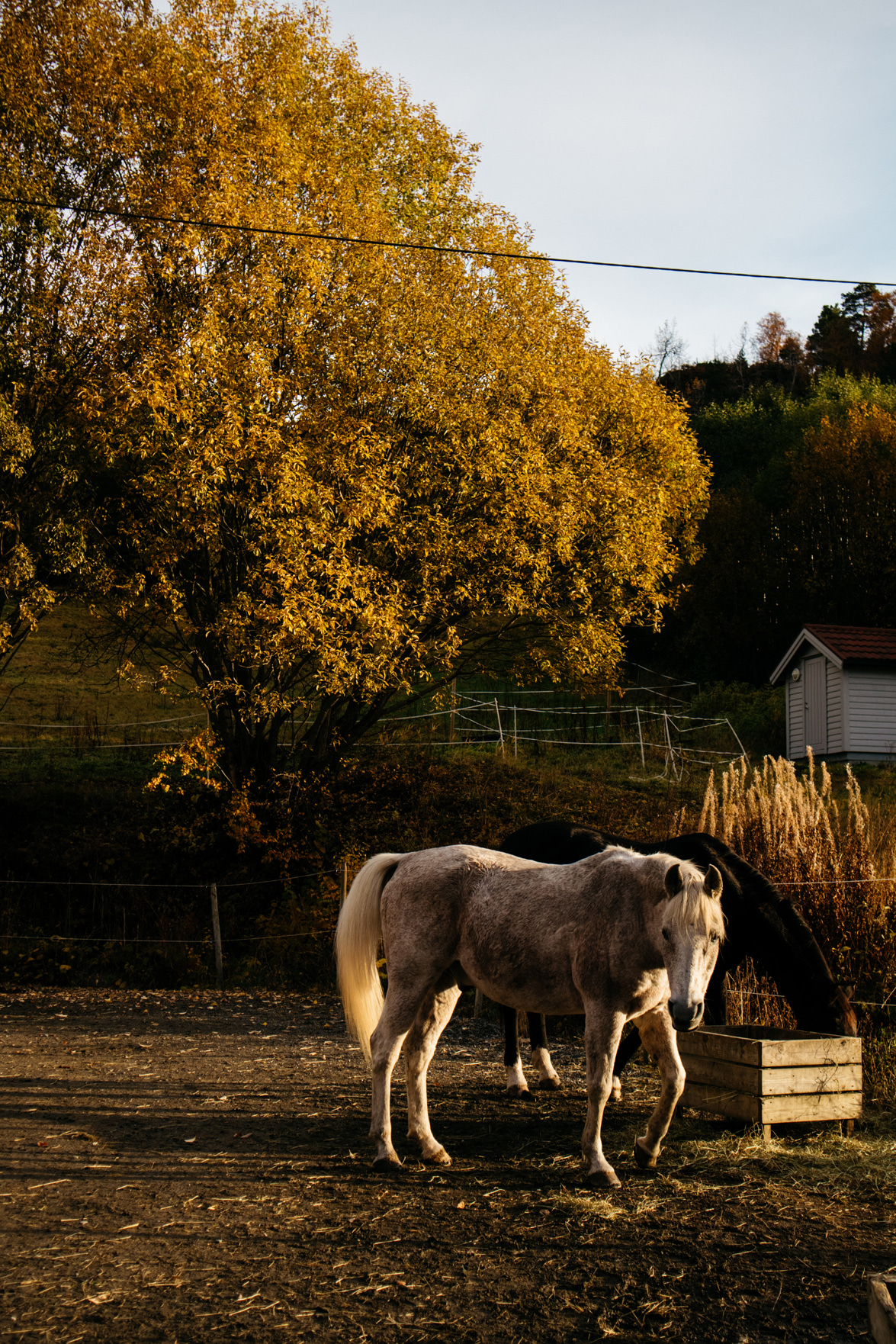 [/half][/row]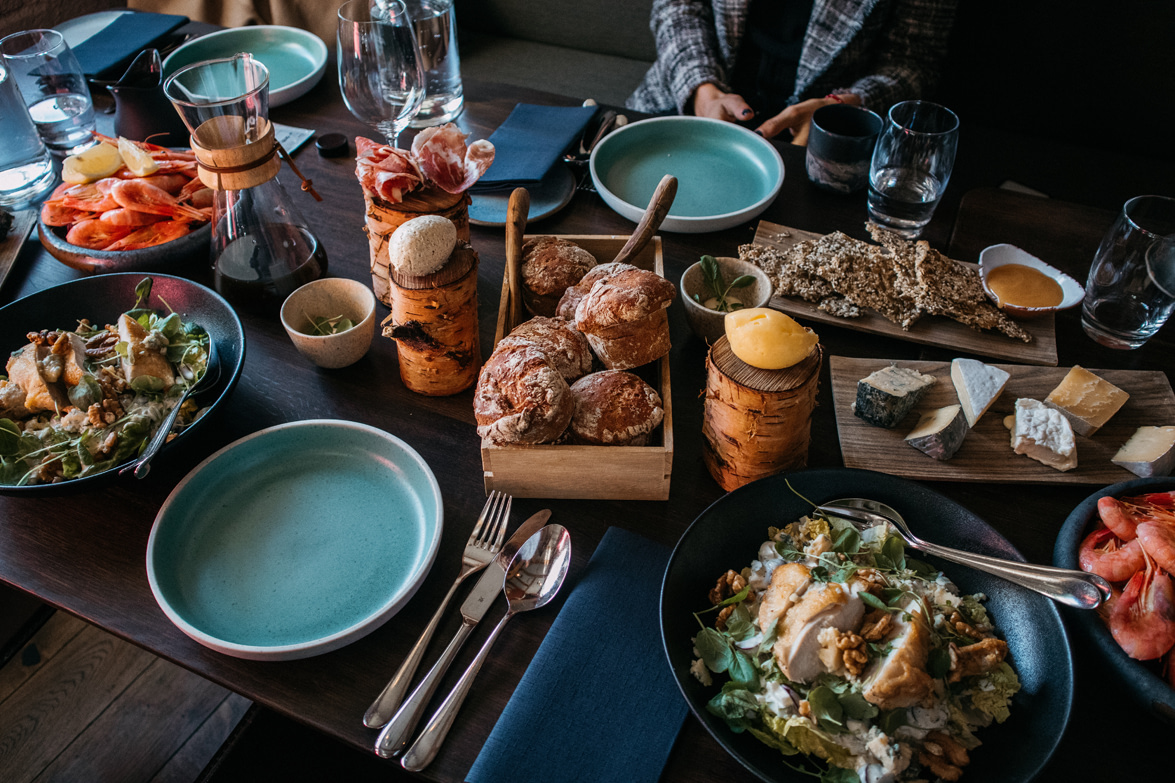 [row][half]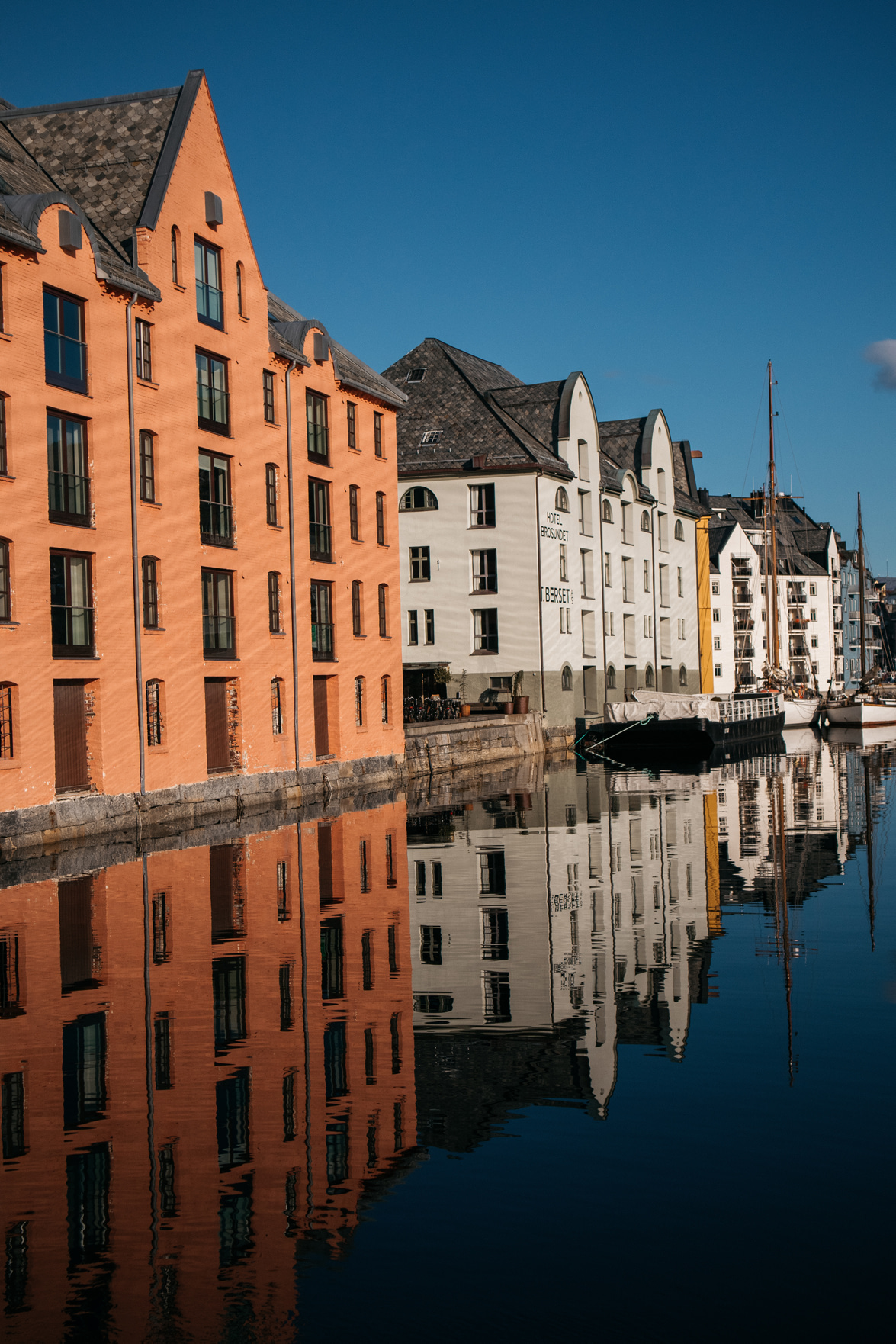 [/half][half]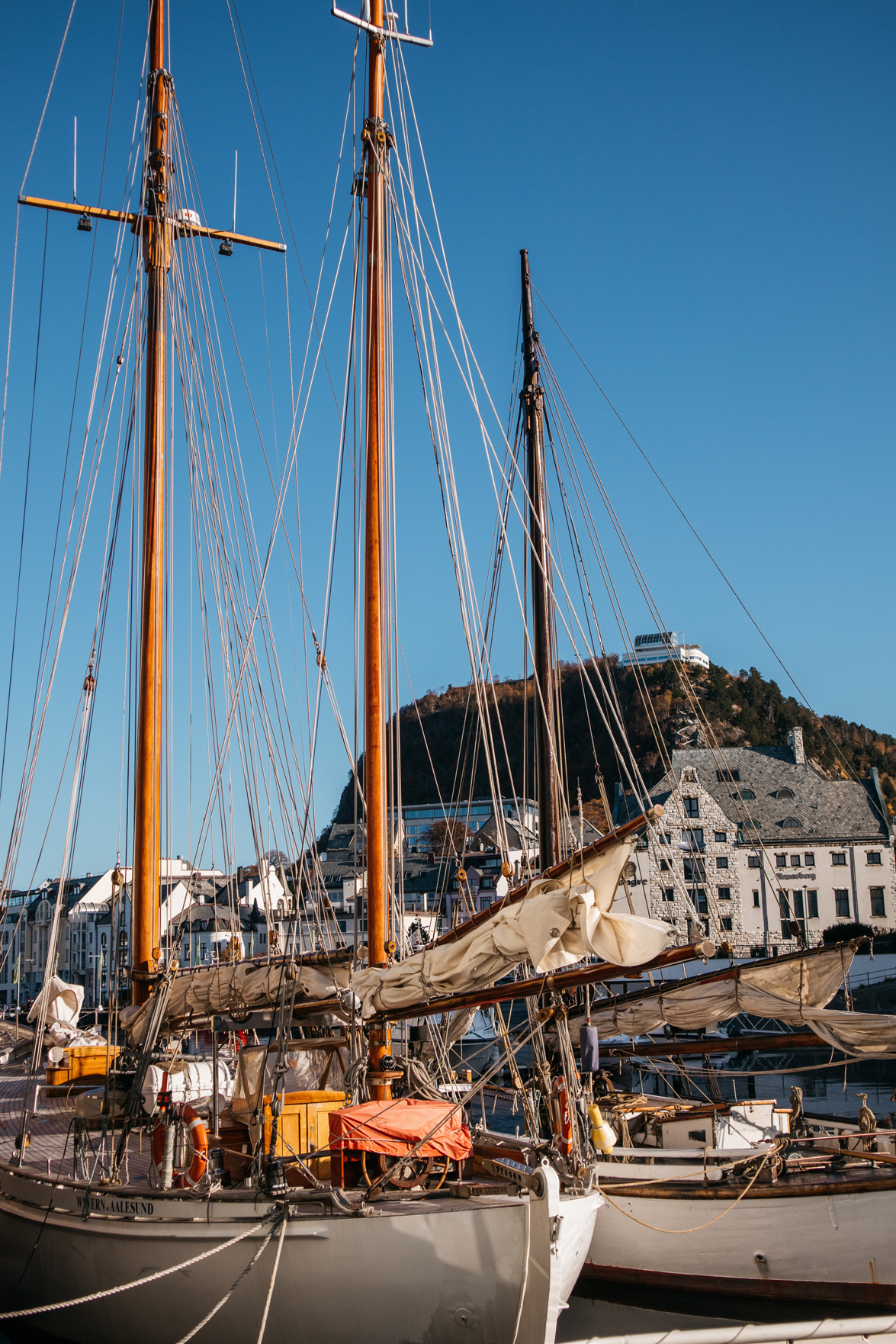 [/half][/row]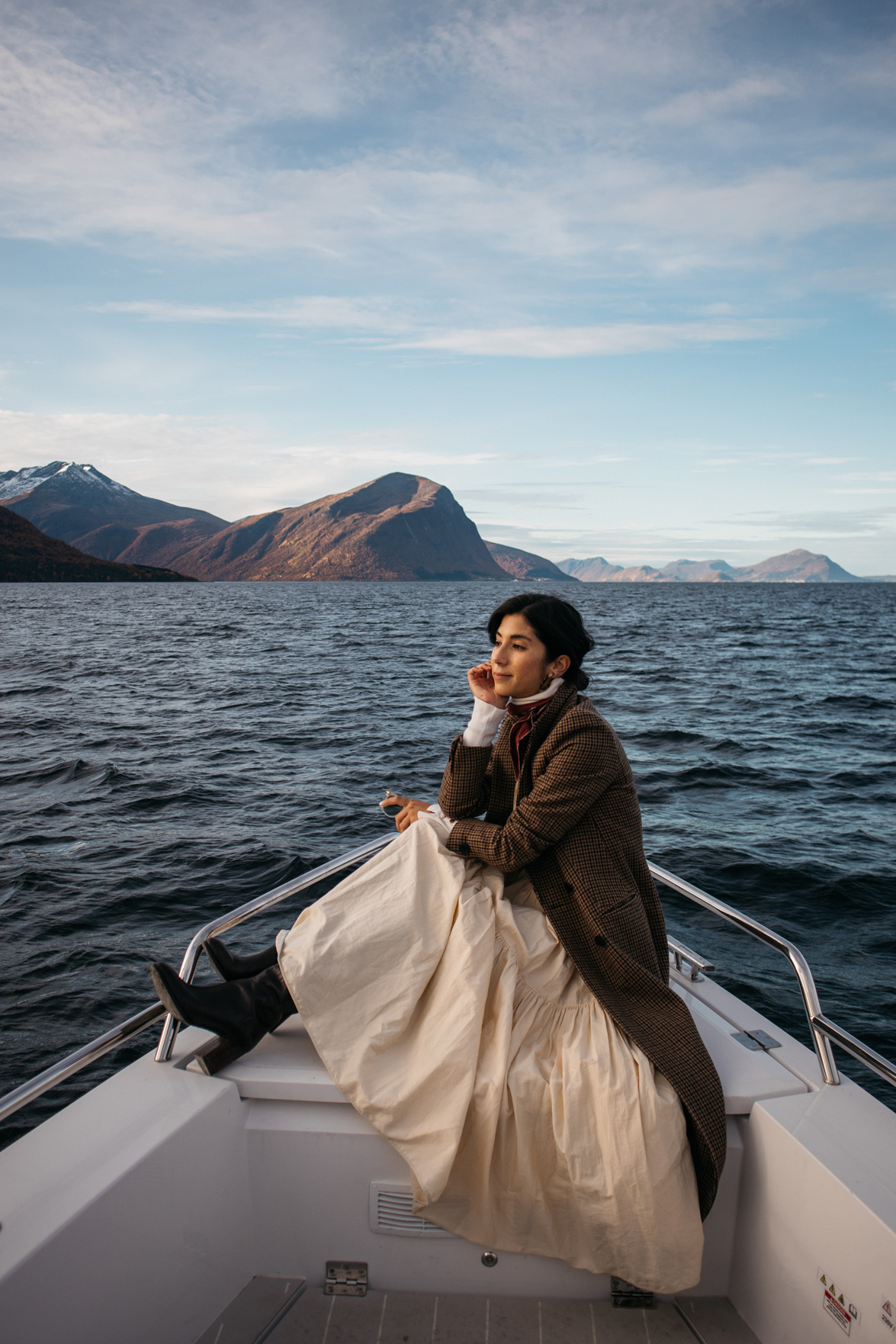 [row][half]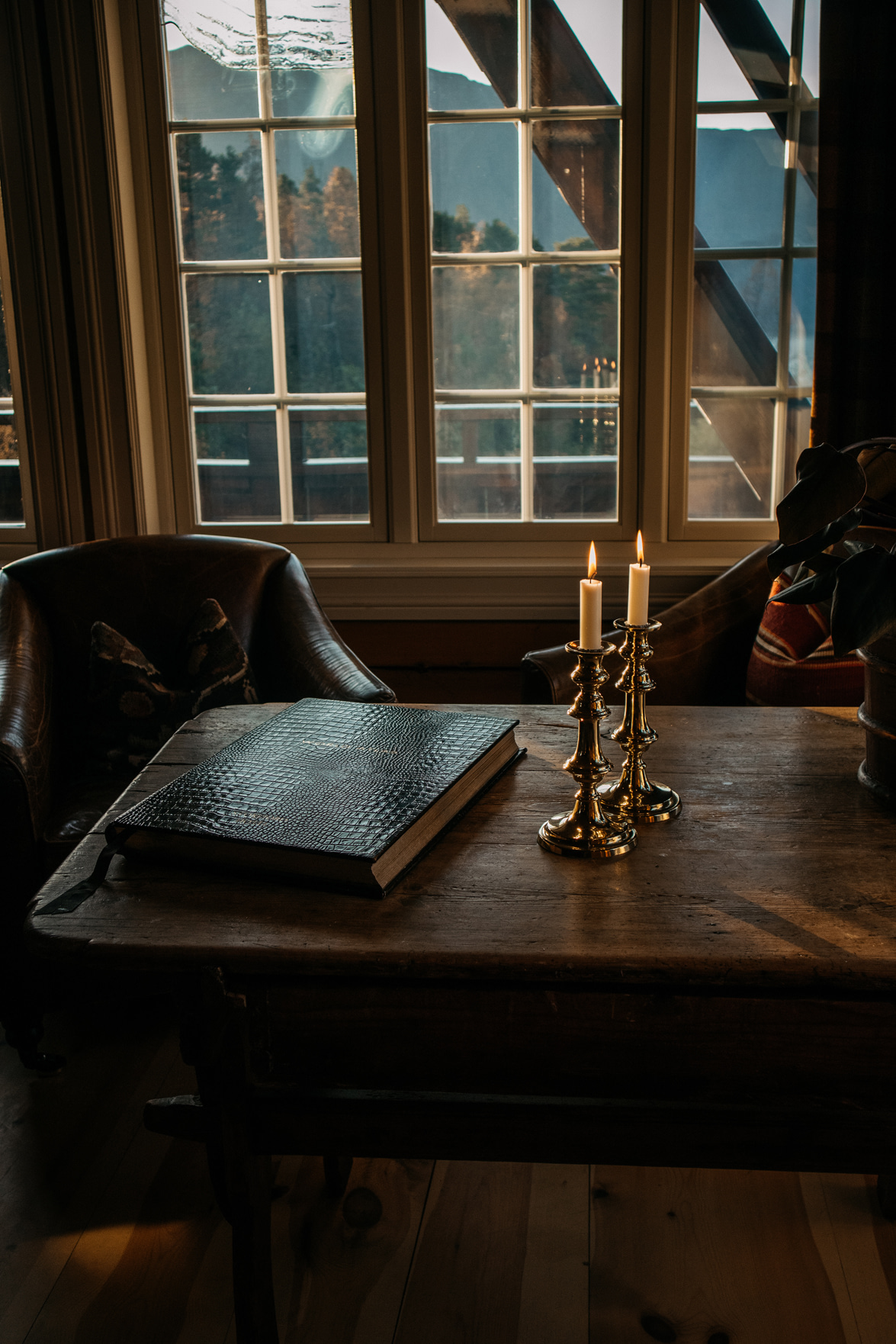 [/half][half]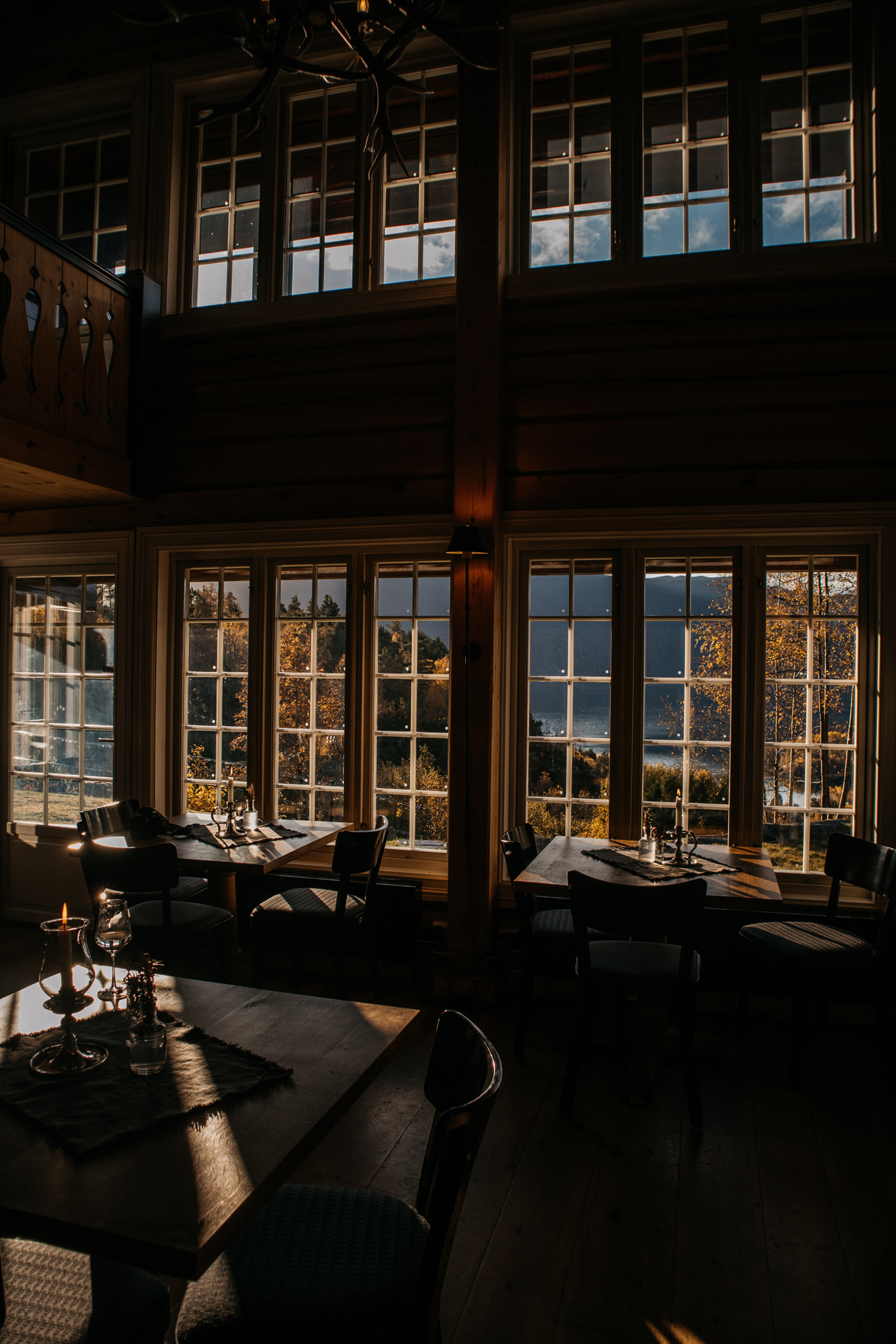 [/half][/row]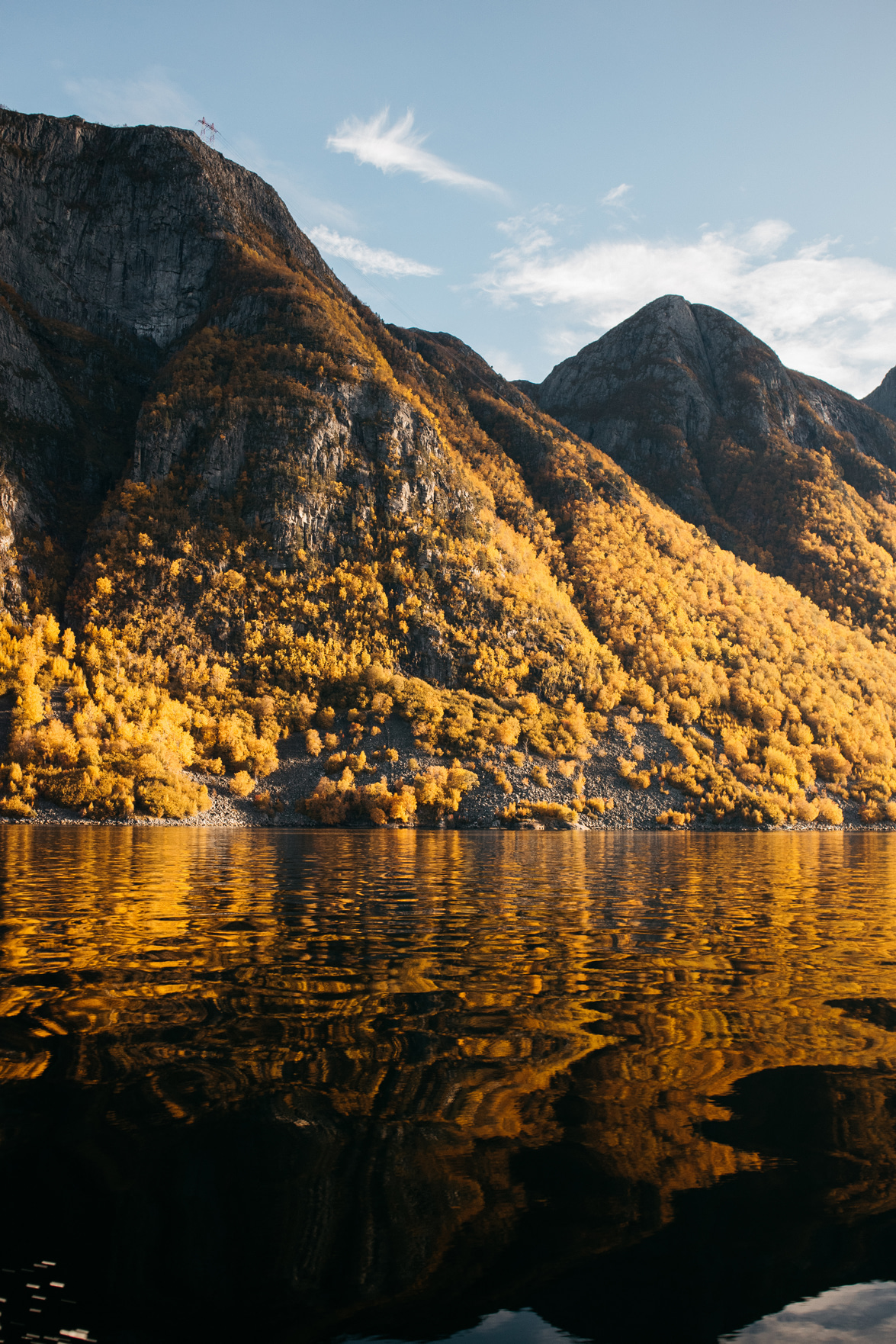 OUTFIT DETAILS: Suistudio plaid coat (gifted) // Roksanda dress (rented via RTR, available to purchase here) // Boden boots (gifted) // Zara turtleneck // Longchamp scarf (gifted)