3
minute read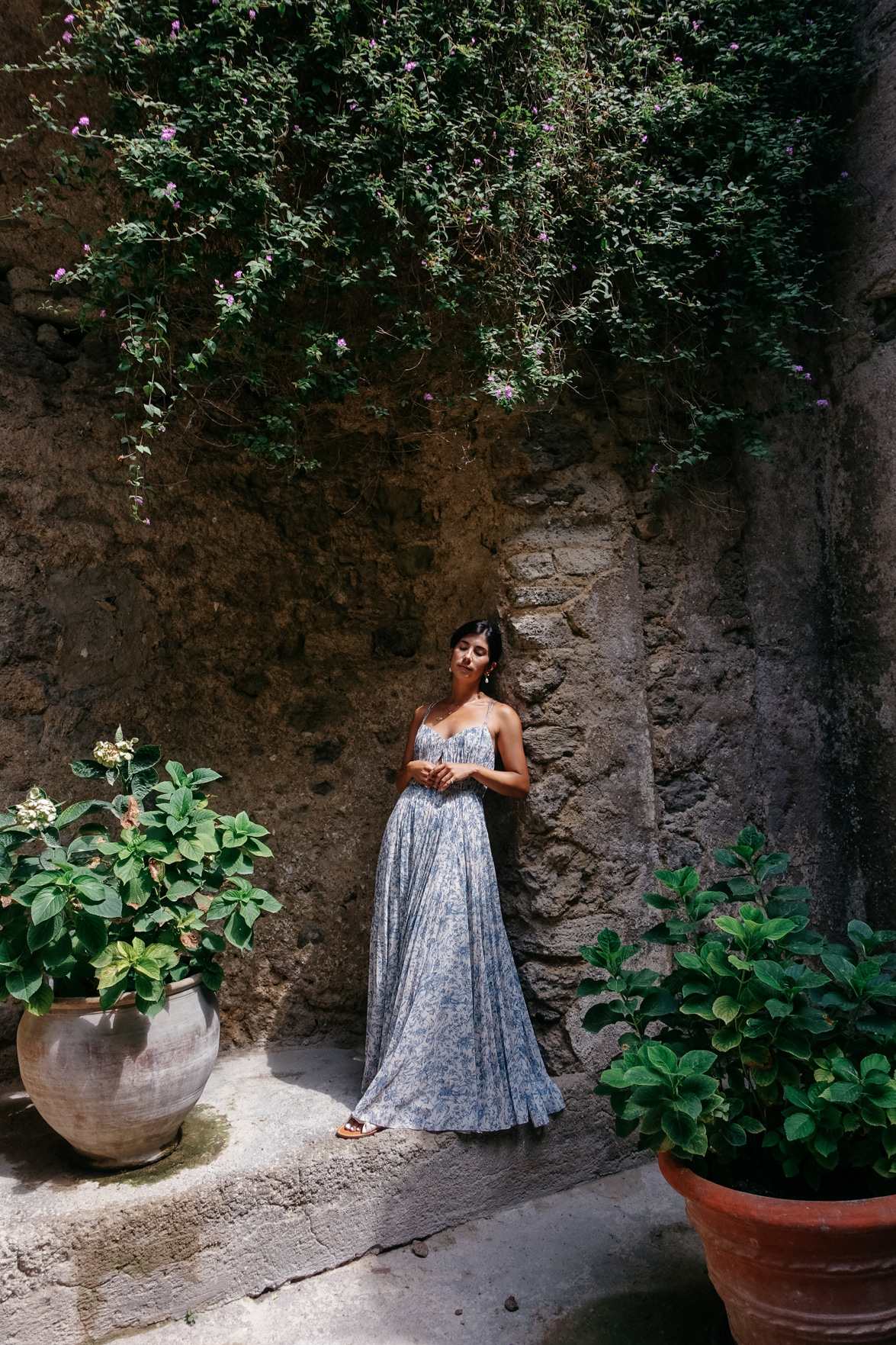 [row][half]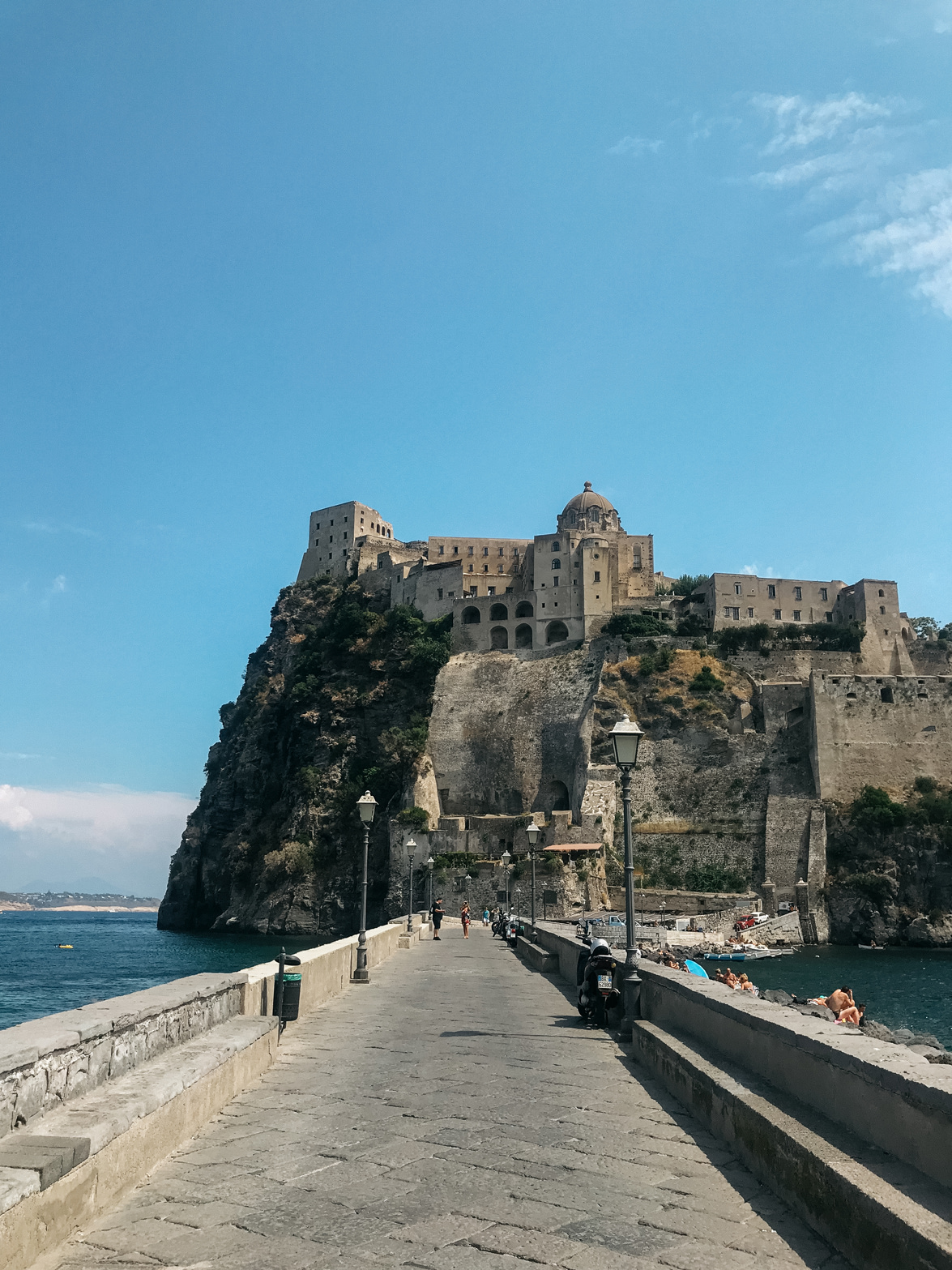 [/half][half]
[/half][/row]
[row][half]
[/half][half]
Once upon a summer...
Somehow, after the madness of last August wrapped and I returned from Italy to a somewhat busy fall in New York, I completely forgot about these photos from Ischia. (I know, I know! Bad travel blogger!) I had every intention of sharing them much earlier, with a more robust travel guide than what you'll find below today, but in the spirit of summer travel daydreaming (since none of us are really hopping on flights anytime soon), I wanted to share them anyway in hopes it transports you briefly.
Unlike it's very heavily trafficked neighbors in the Amalfi Coast region, Ischia is a sleepy little volcanic island in the Tyrrhenian Sea, a stones throw away from Capri and yes, Positano. From what I'm told, Ischia oozes the local charm that a lot of the area started to lose over the years, once tourism took over and perhaps once Instagram perpetuated the idea that there's only one balcony to have drinks at (I'm certainly guilty of contributing to that, too).
It's never easy to strike that balance, I imagine, especially considering much of the area relies heavily on a tourism-driven economy. But for now, rest assured Ischia is pleasantly frozen in time -- a true Italian's Italian getaway, complete with dramatic rocky coastlines, a medieval castle, plenty of excuses to hop on a boat for the day as well as a few standout luxury properties, including the likes of the Mezzatorre Hotel (which you simply must visit for at least the afternoon!).
We stayed at a cozy little AirBnB pretty central on the island, within the perfect walking distance to the beaches. On numerous occasions, we ordered pizza and wine only to tote it right down to a flat, sun-drenched flat rock on the ocean's edge, listening to old Italian ballads as the sun sank down. Our itinerary very much revolved around eating, drinking and one boat excursion day, which was the ideal "dolce far niente" that we were looking for -- or in English, the act of pleasantly doing nothing.
What trips are you daydreaming about these days?
[/half][/row]
[row][half]
[/half][half]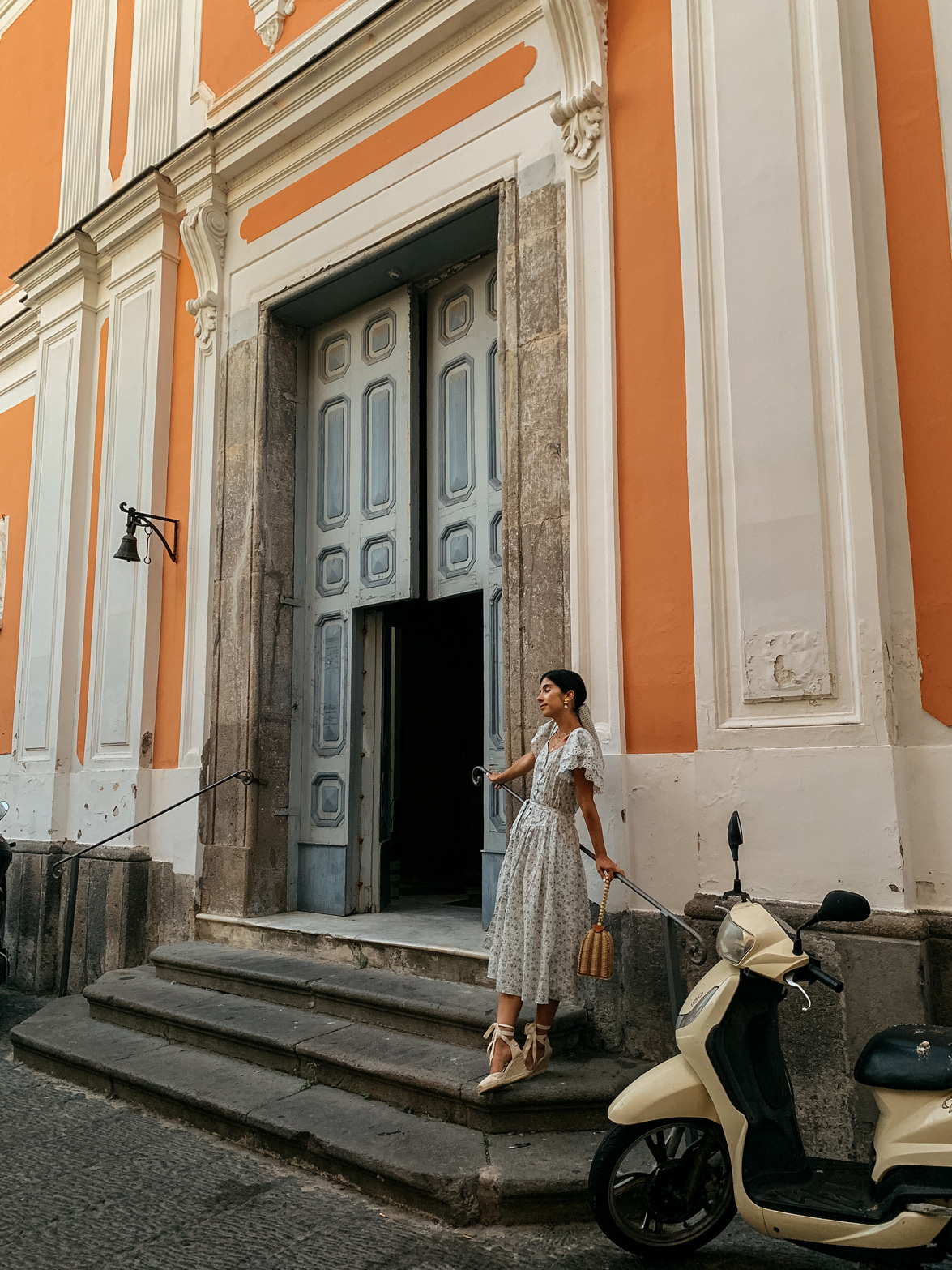 [/half][/row]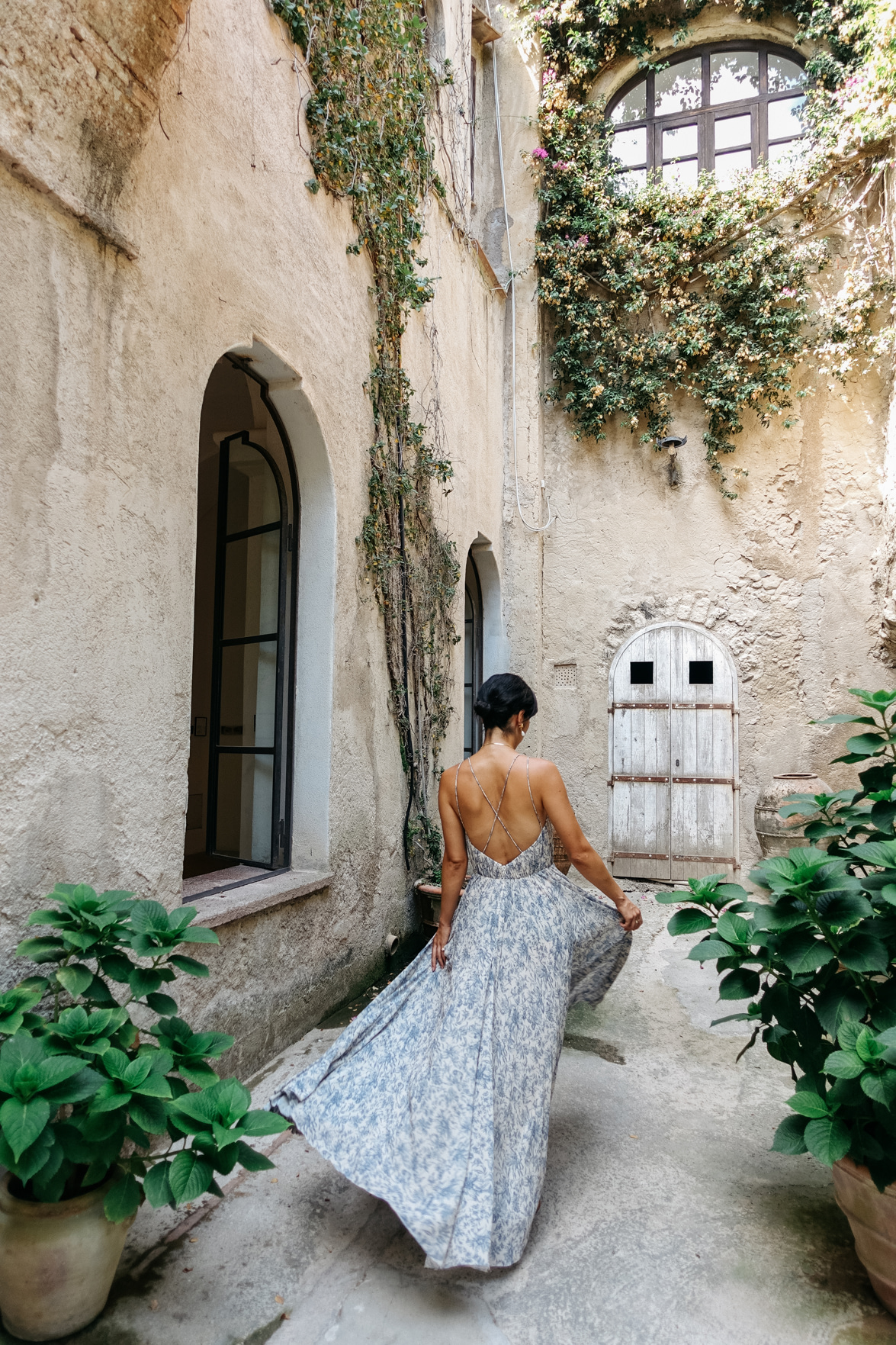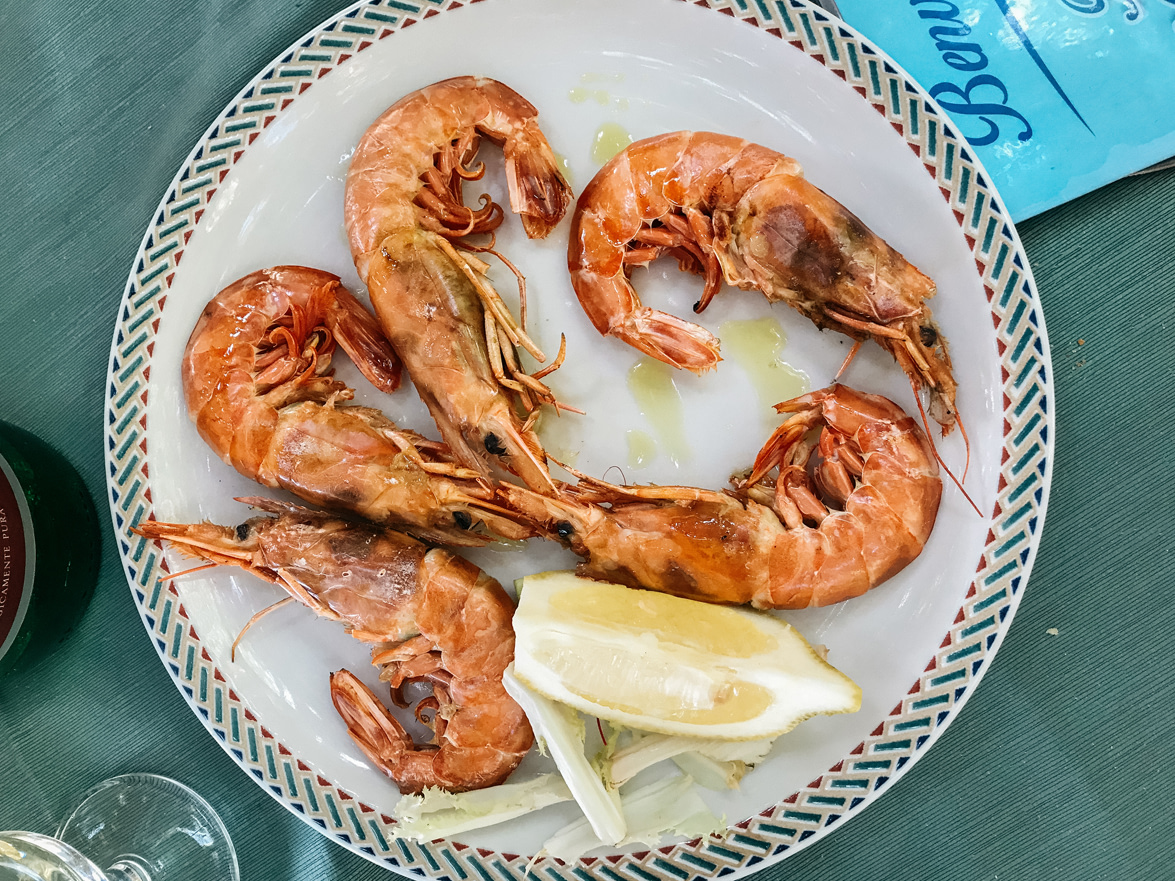 [row][half]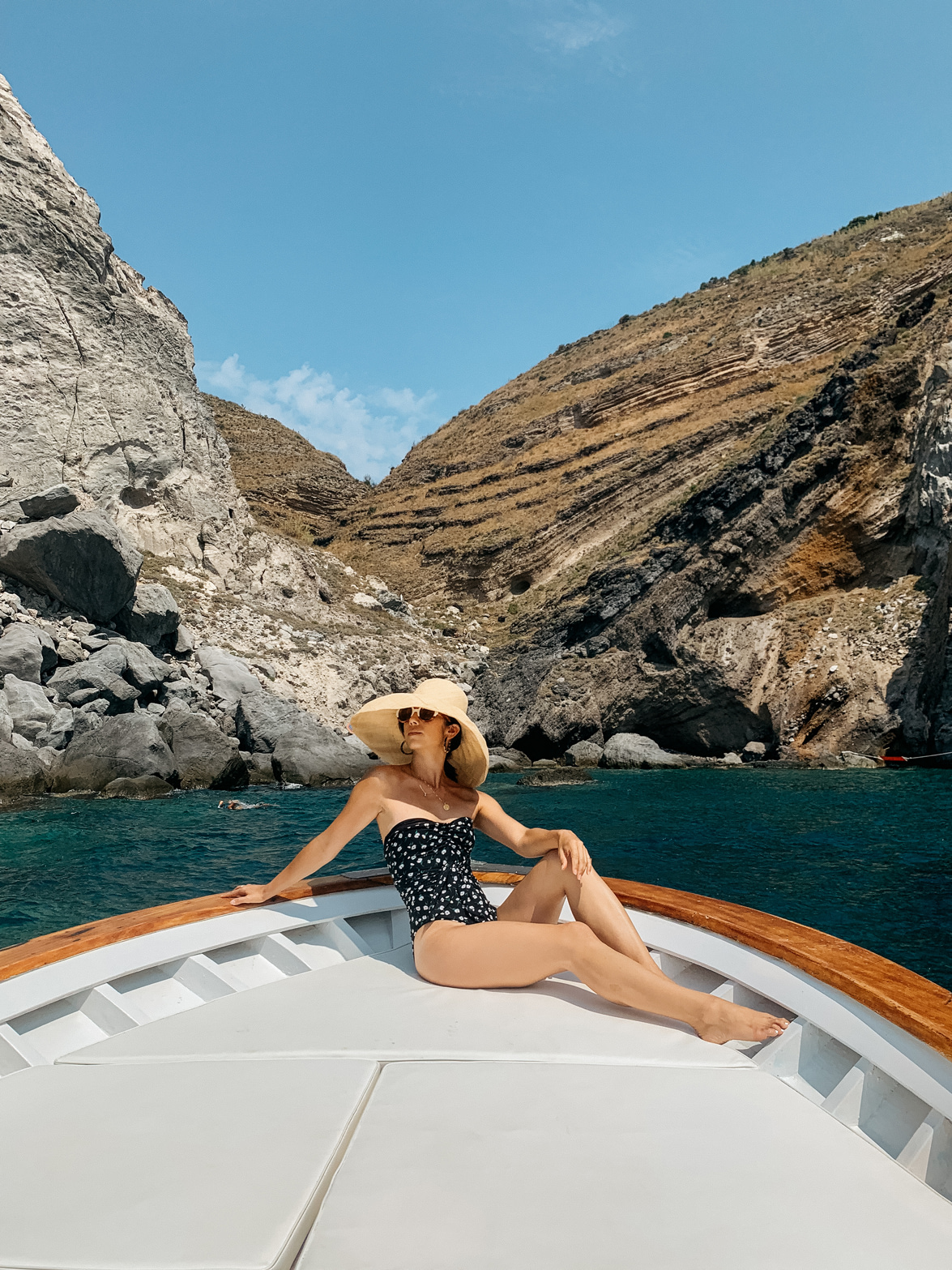 [/half][half]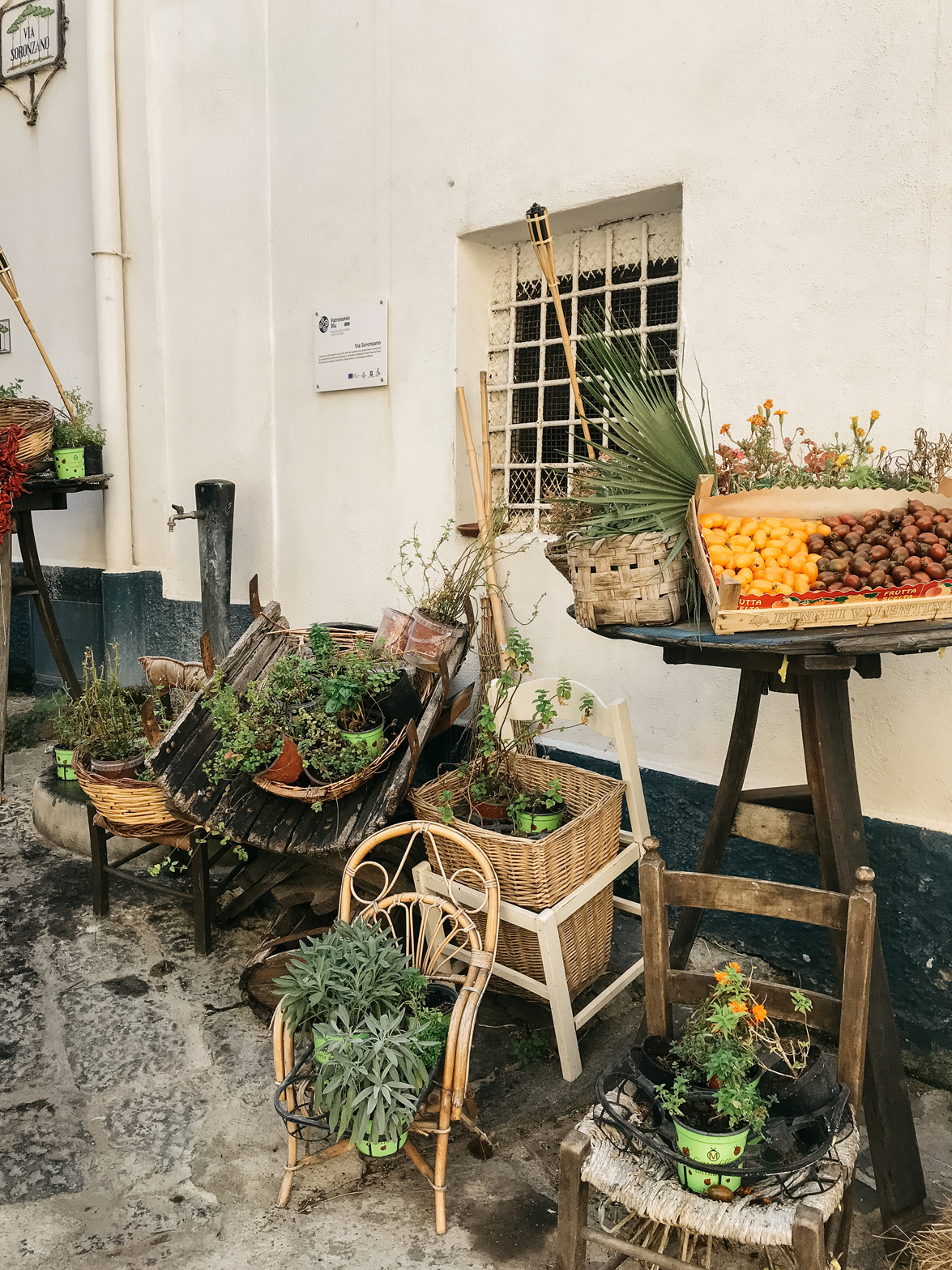 [/half][/row]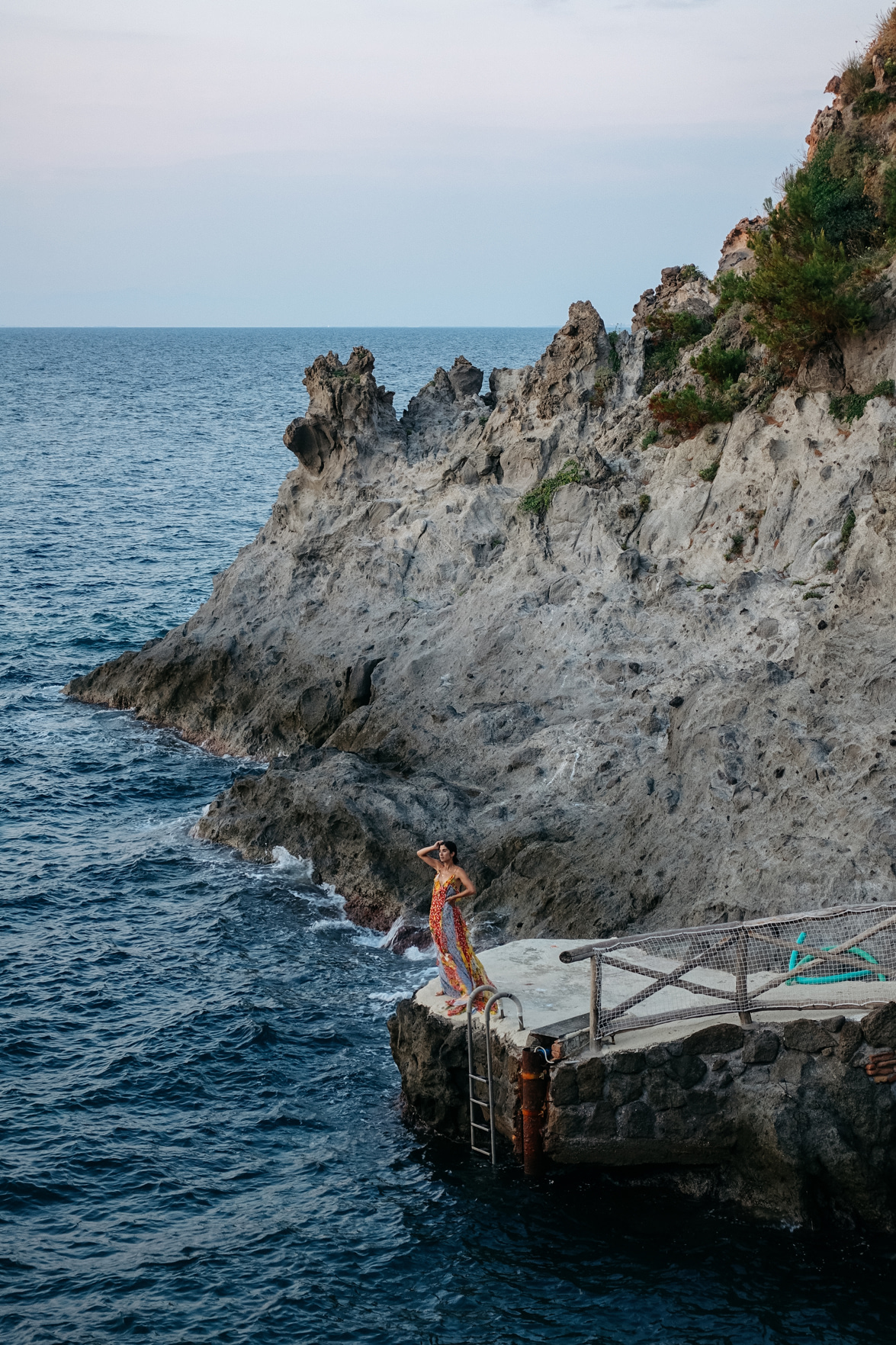 [row][half]
[/half][half]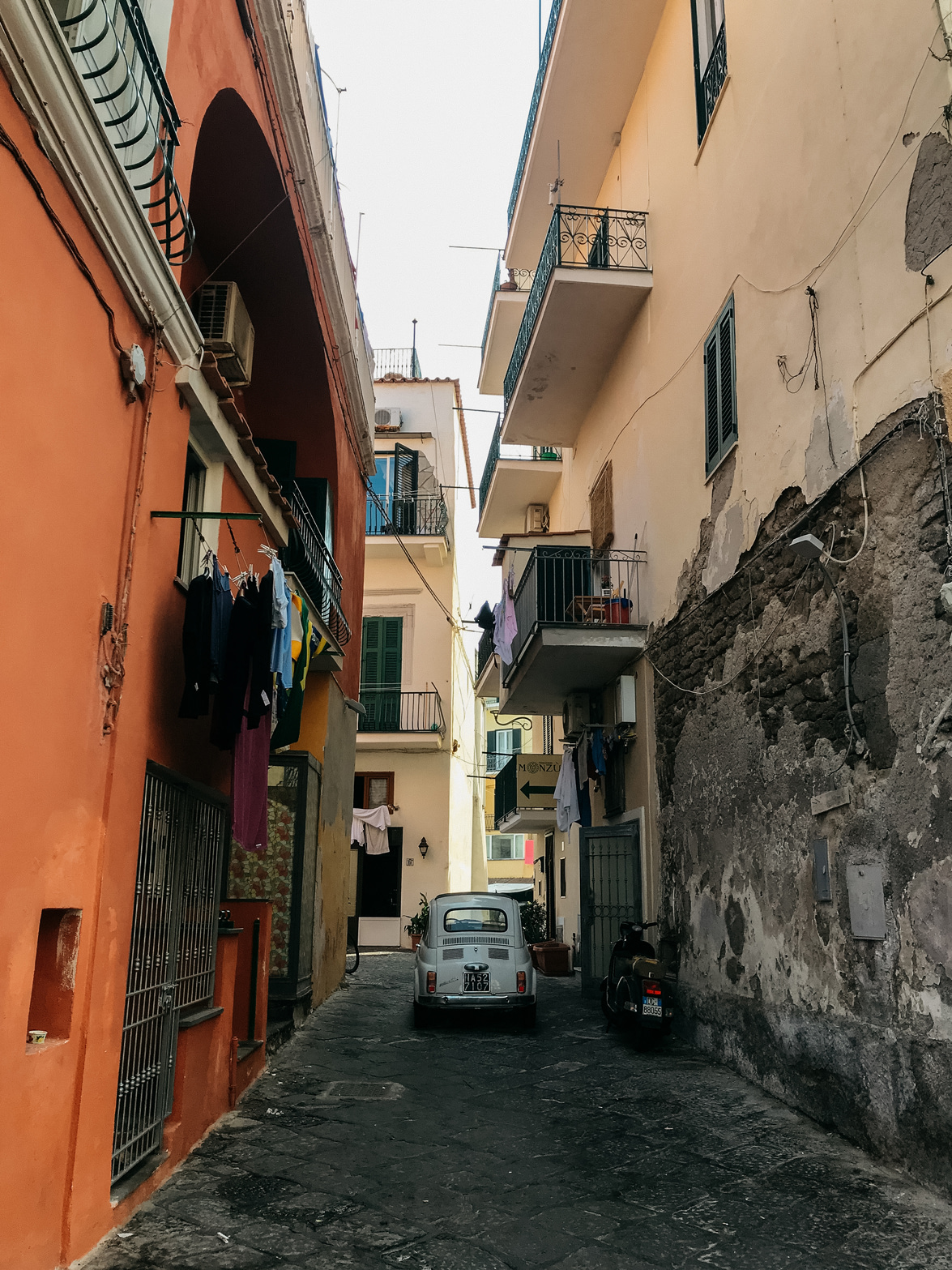 [/half][/row]
OUTFIT DETAILS (in order of appearance): Amur maxi dress (borrowed) // Amaio swimsuit and skirt set (gifted) // Italian sun hat (similar style here) // Rebecca Taylor dress (borrowed, similar style here) // Carolina Herrera gown (borrowed) // Rebecca Taylor dress (borrowed, similar style here) // Brothers & Sisters hair scarf (gifted) 
Photos by me and Serena Goh (my travel partner in crime!)