4
minute read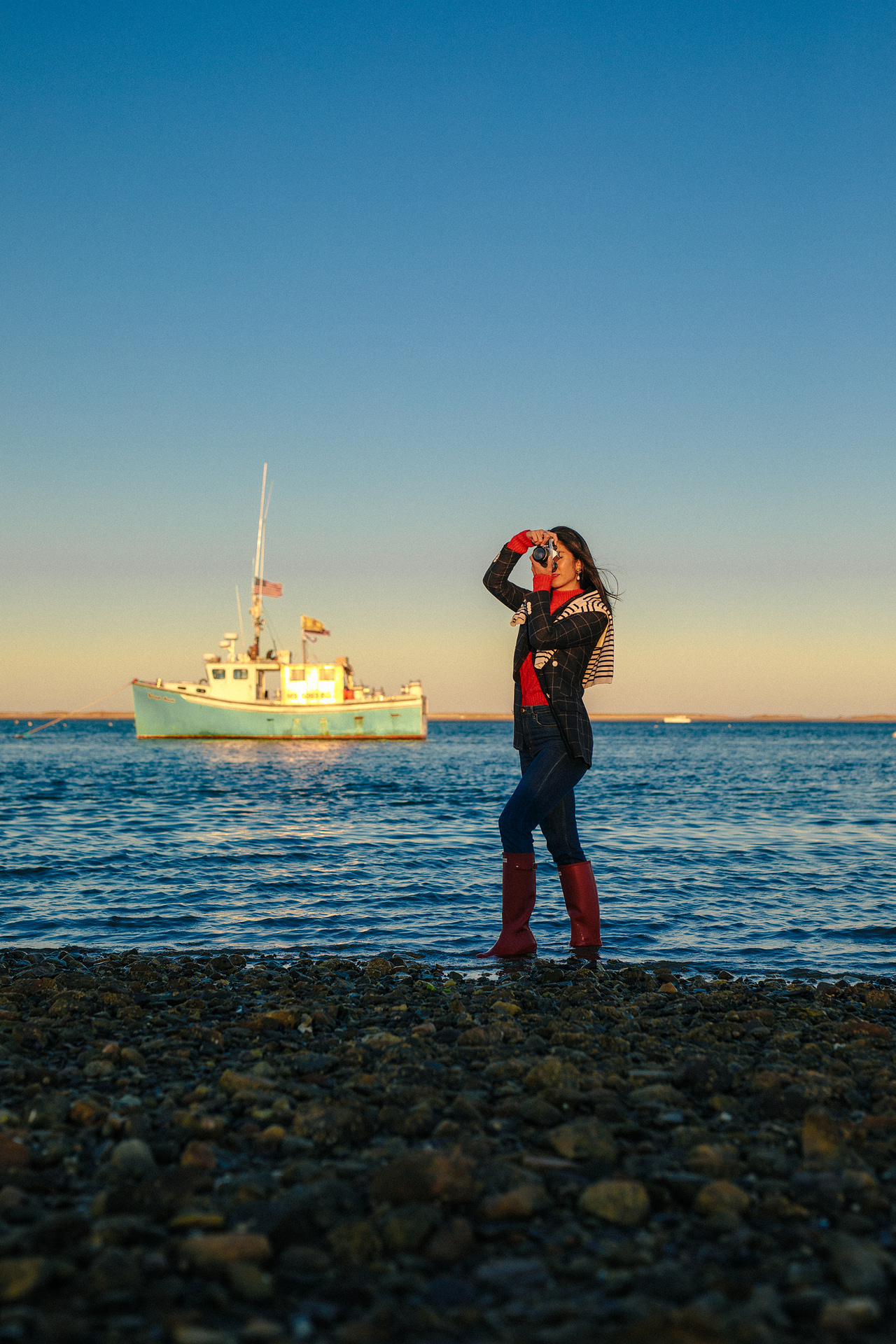 All outfit details will be at the end of this post.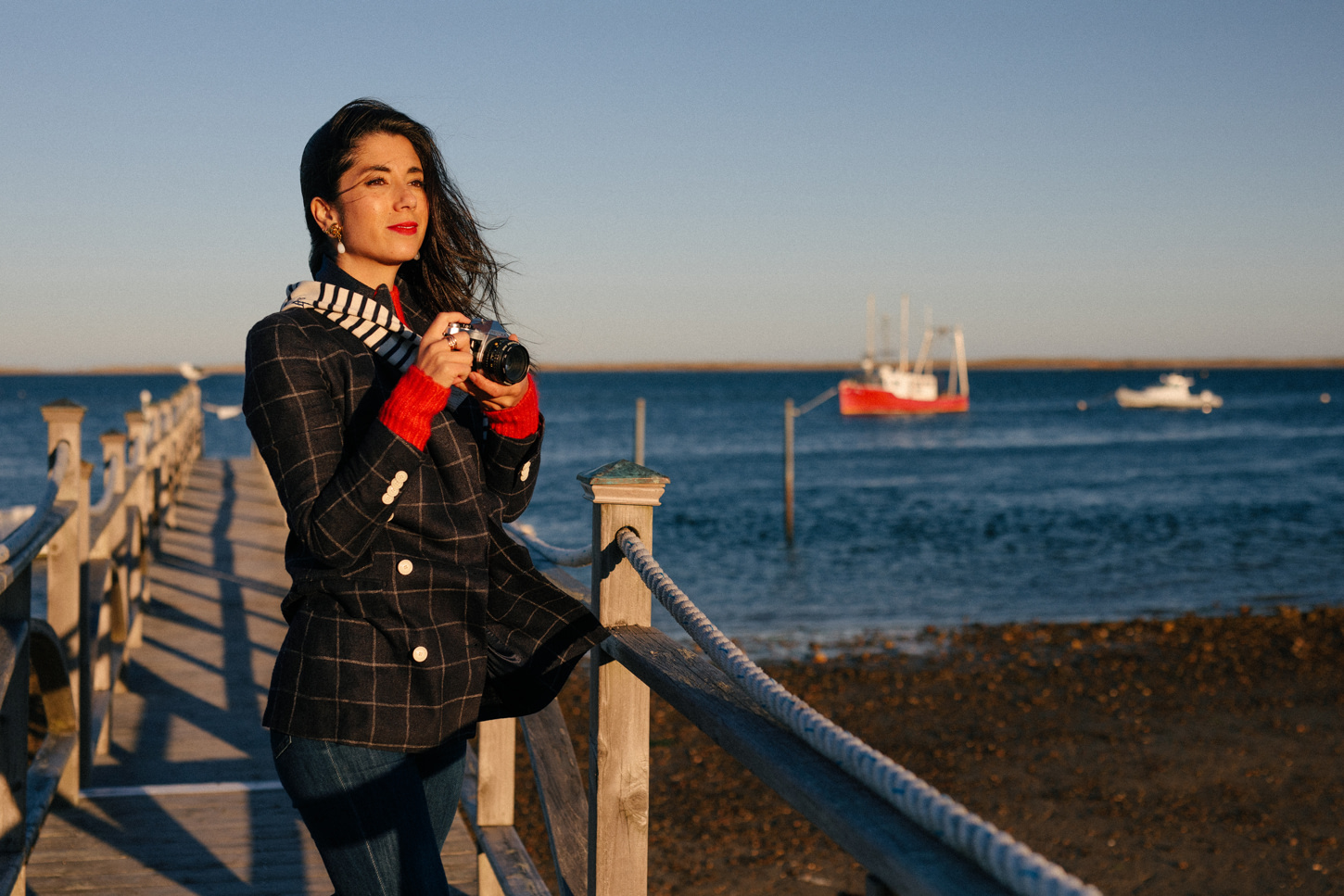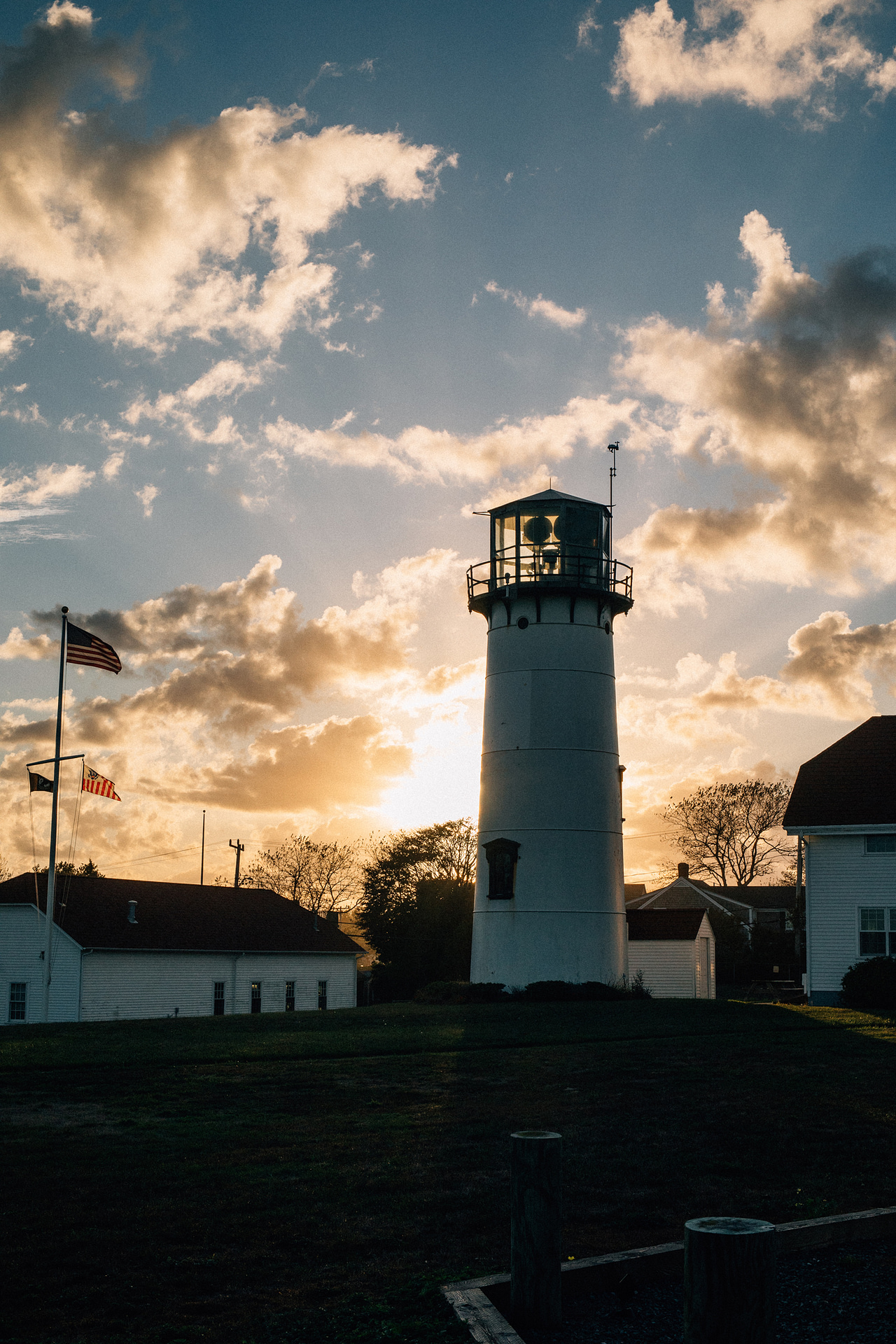 As much as I love idyllic seaside towns...
...at the height of summer — seeking refuge from the heat at the water's edge and at ice cream shops on Main Street — there's something about them in the off-season that calms me. A quiet, stillness fills the once bustling July air, as an October chill settles in and the ocean feels more brooding than inviting — perfect for long walks in the morning bundled on the beach or perhaps a brisk sail, as you daydream of the book and fireplace that awaits you back at your cottage.
Nights are spent sipping whiskey cocktails and spiced cider, slowly flushing your cheeks as you wait for the catch of the day or a hearty lobster, smothered in butter. Breezy linen dresses and strappy sandals are traded out for fishermen knits, tweeds and wellies, suitable for an evening bonfire, where you'll trade a ghost story or two. The days are inevitably shorter but that doesn't bother you much — the sunsets still blaze, this time with a distinct crispness quite unlike their summer counterparts, as if you're witnessing the final swan song notes to a year almost past.
Yes, I love a good seaside town in July. But give me that same seaside town for a long weekend under October skies and truthfully, I'll probably never leave.
If, like me, you're cooped up inside today because of inclement weather, I hope this photo diary all snapped on location at the stunningly beautiful Chatham Bars Inn in Cape Cod earlier in October, provides a bit of a visual escape for you.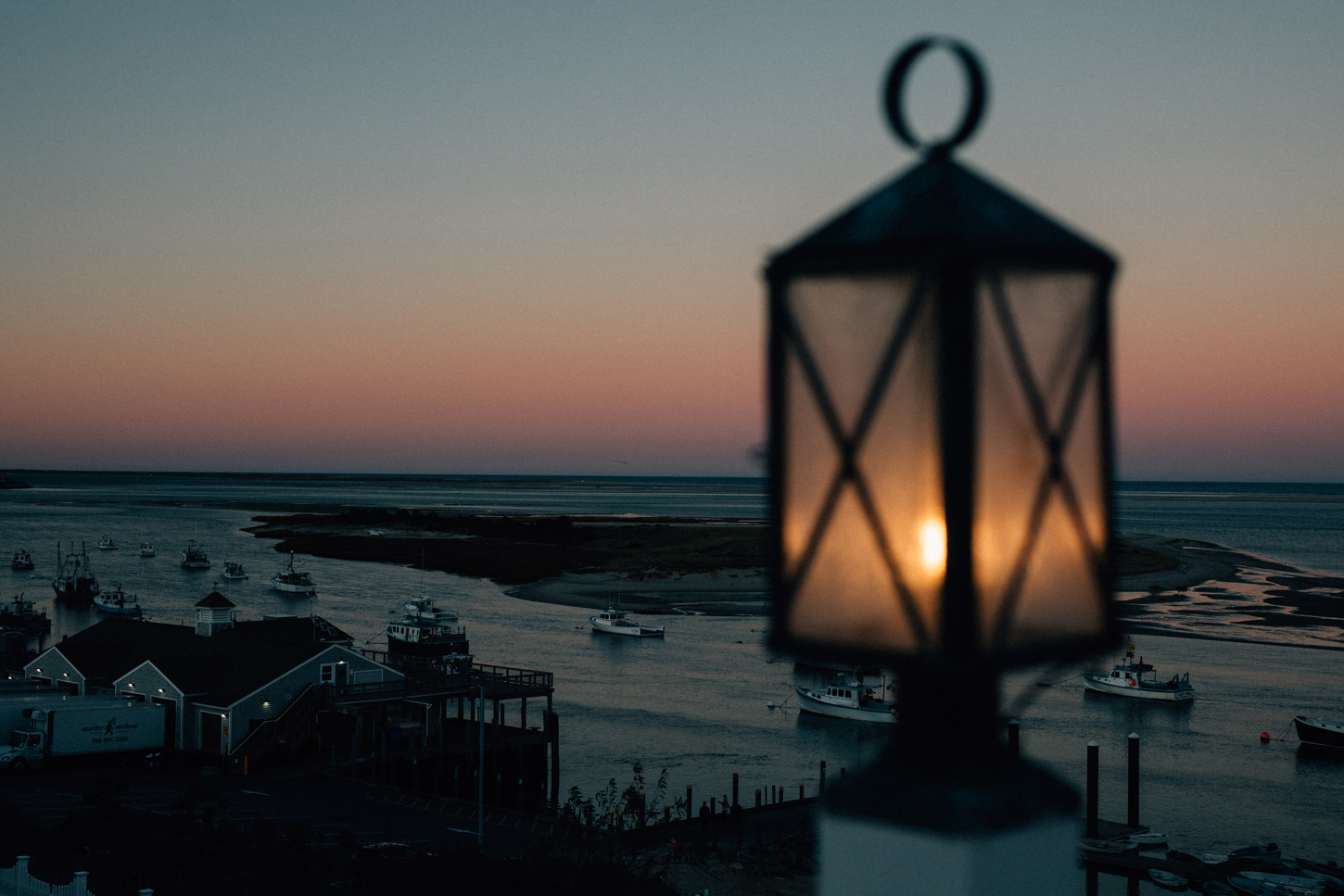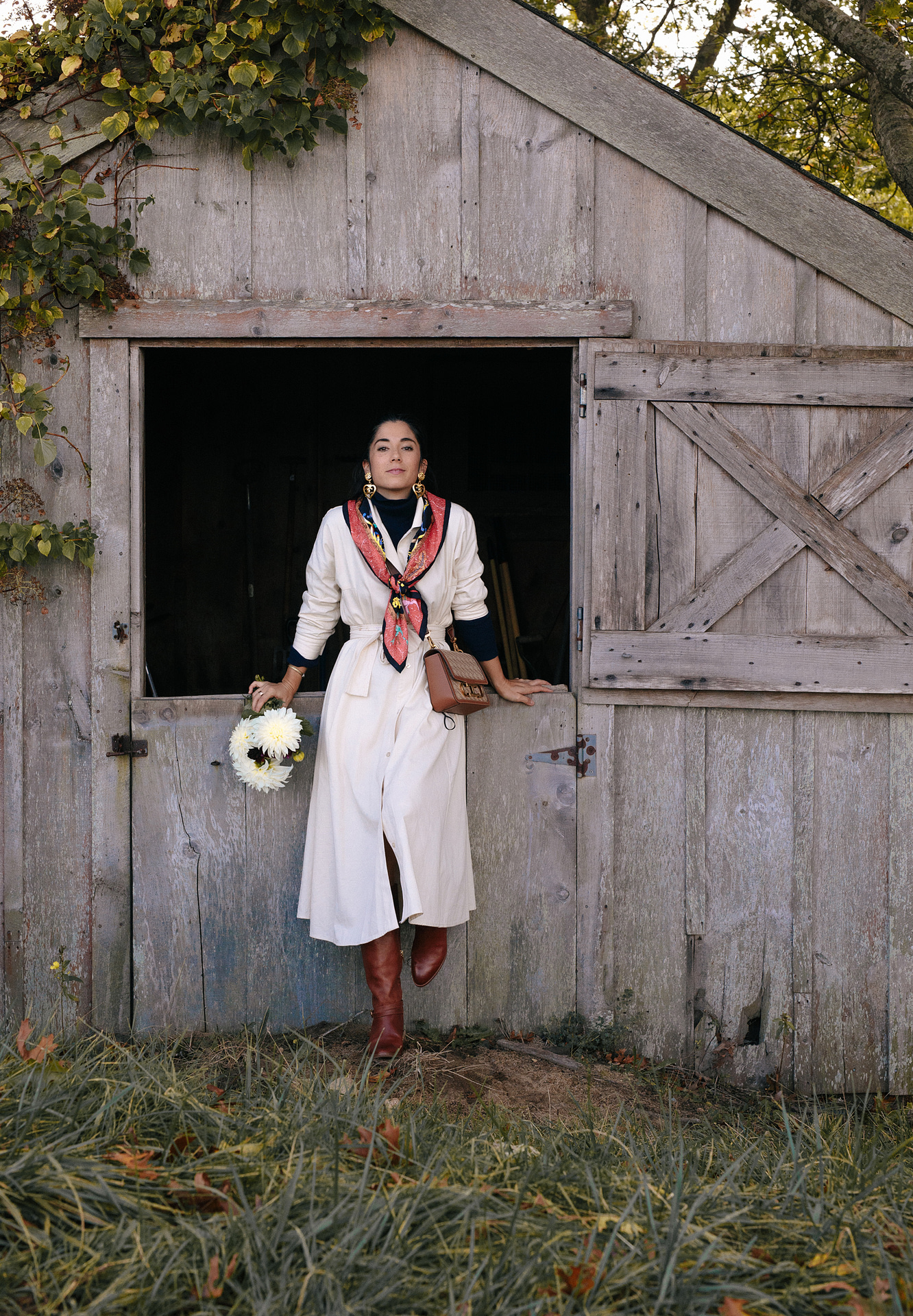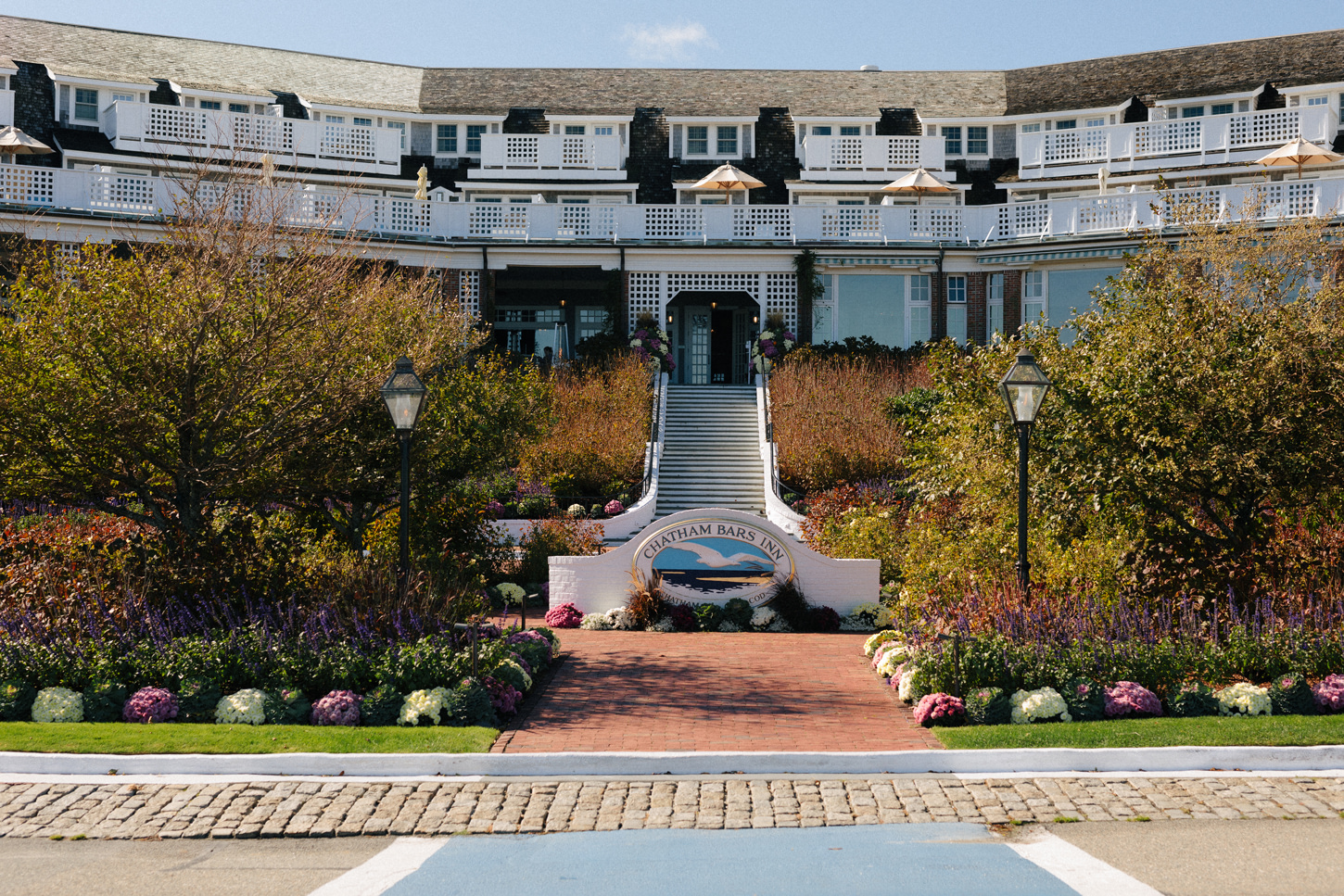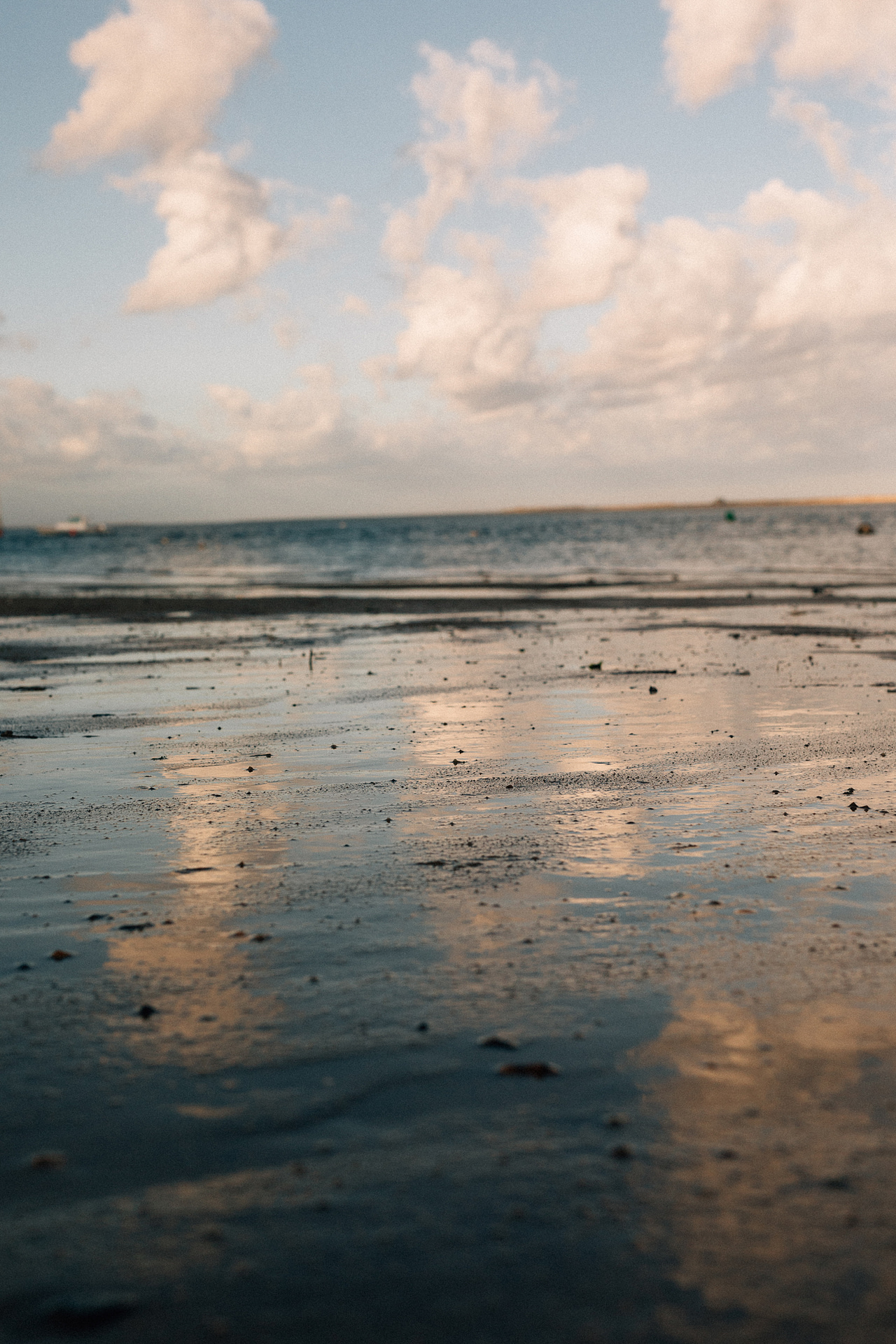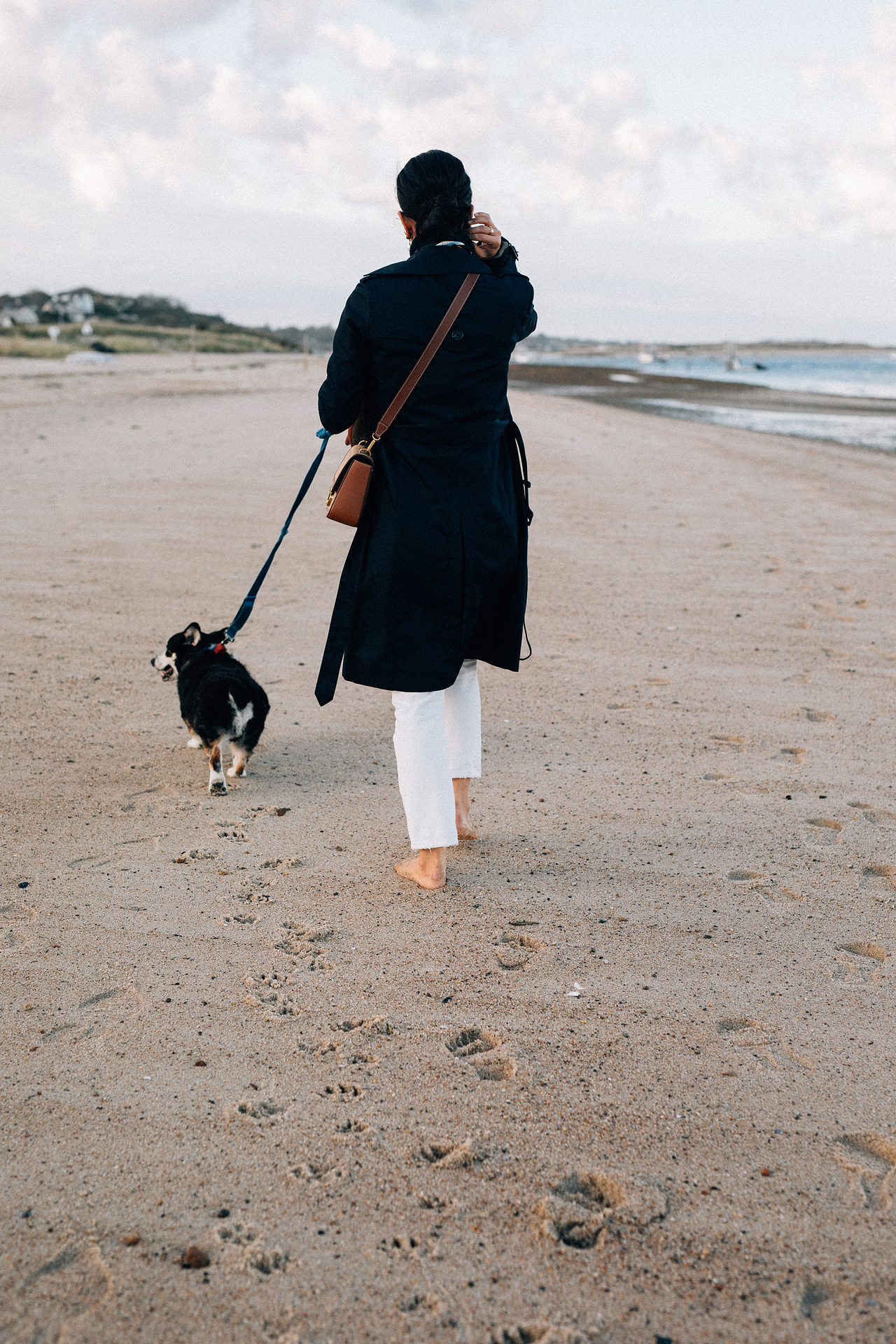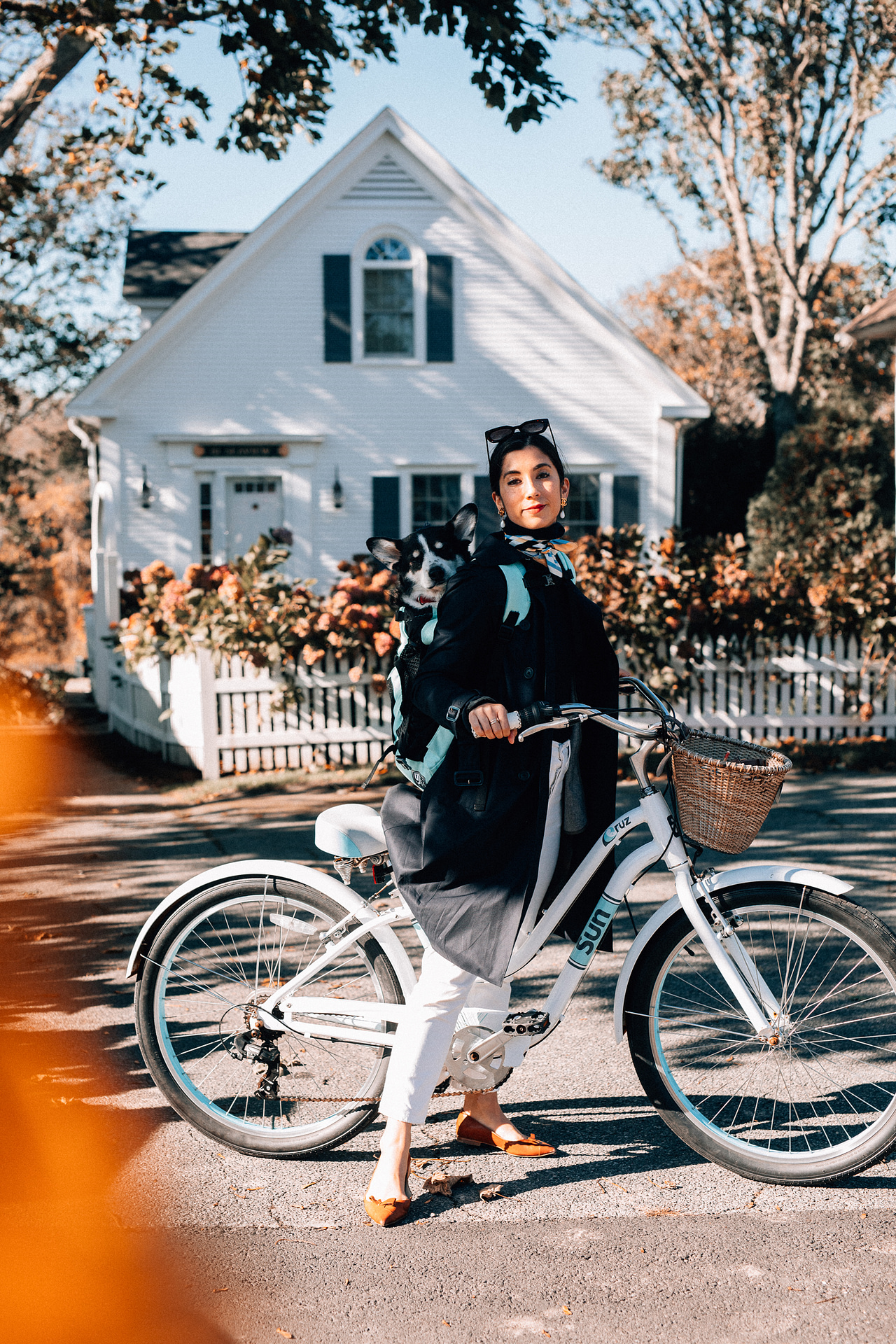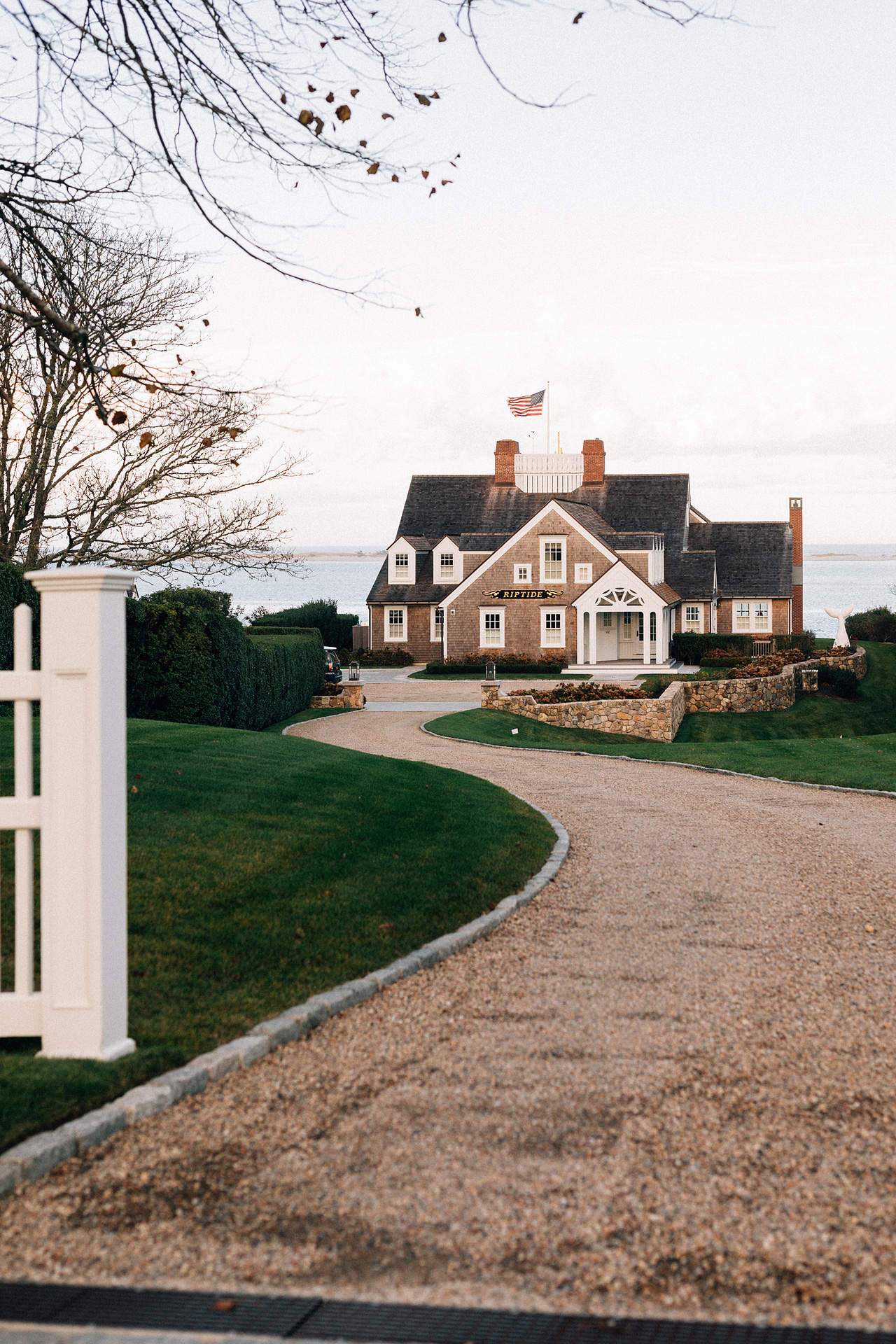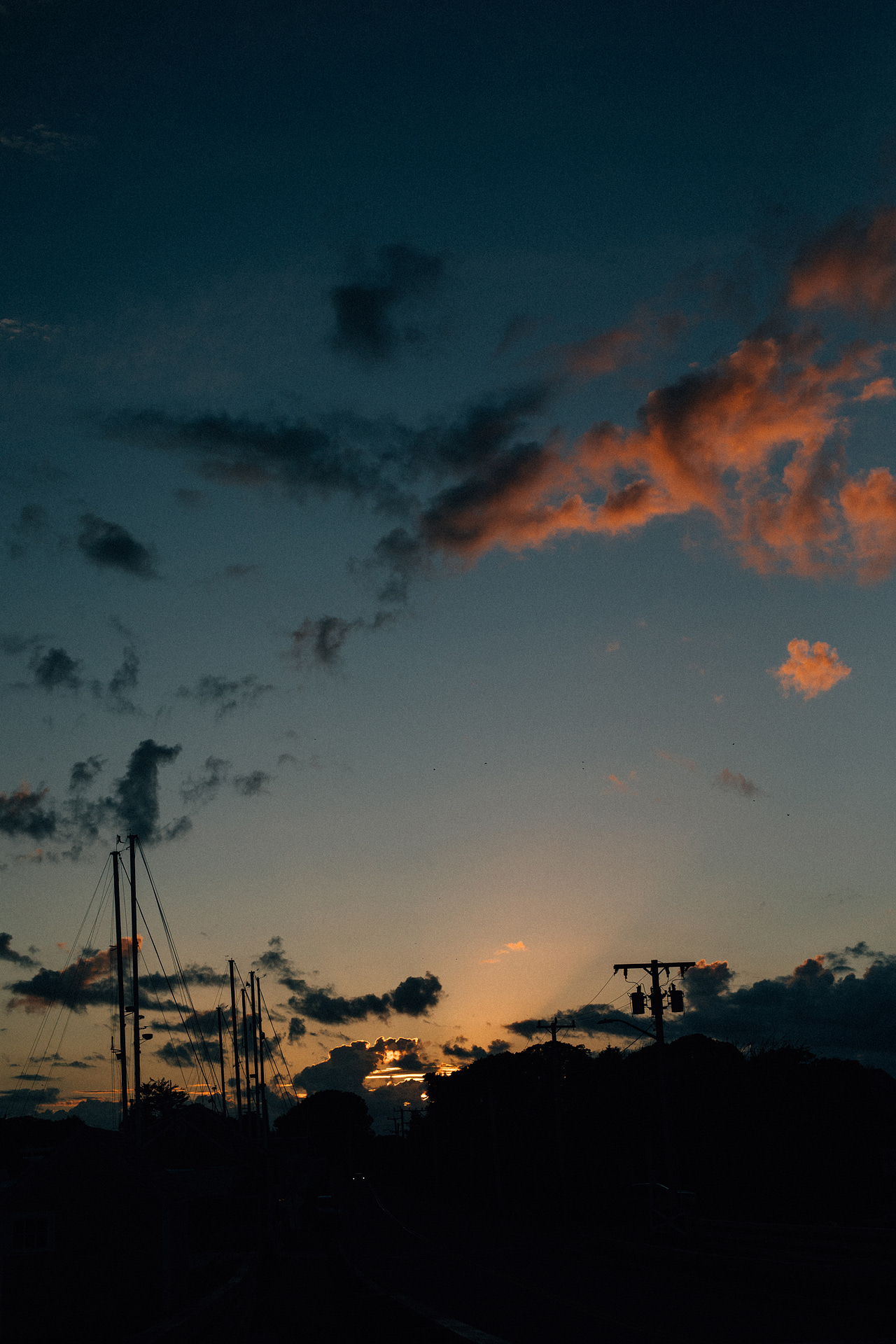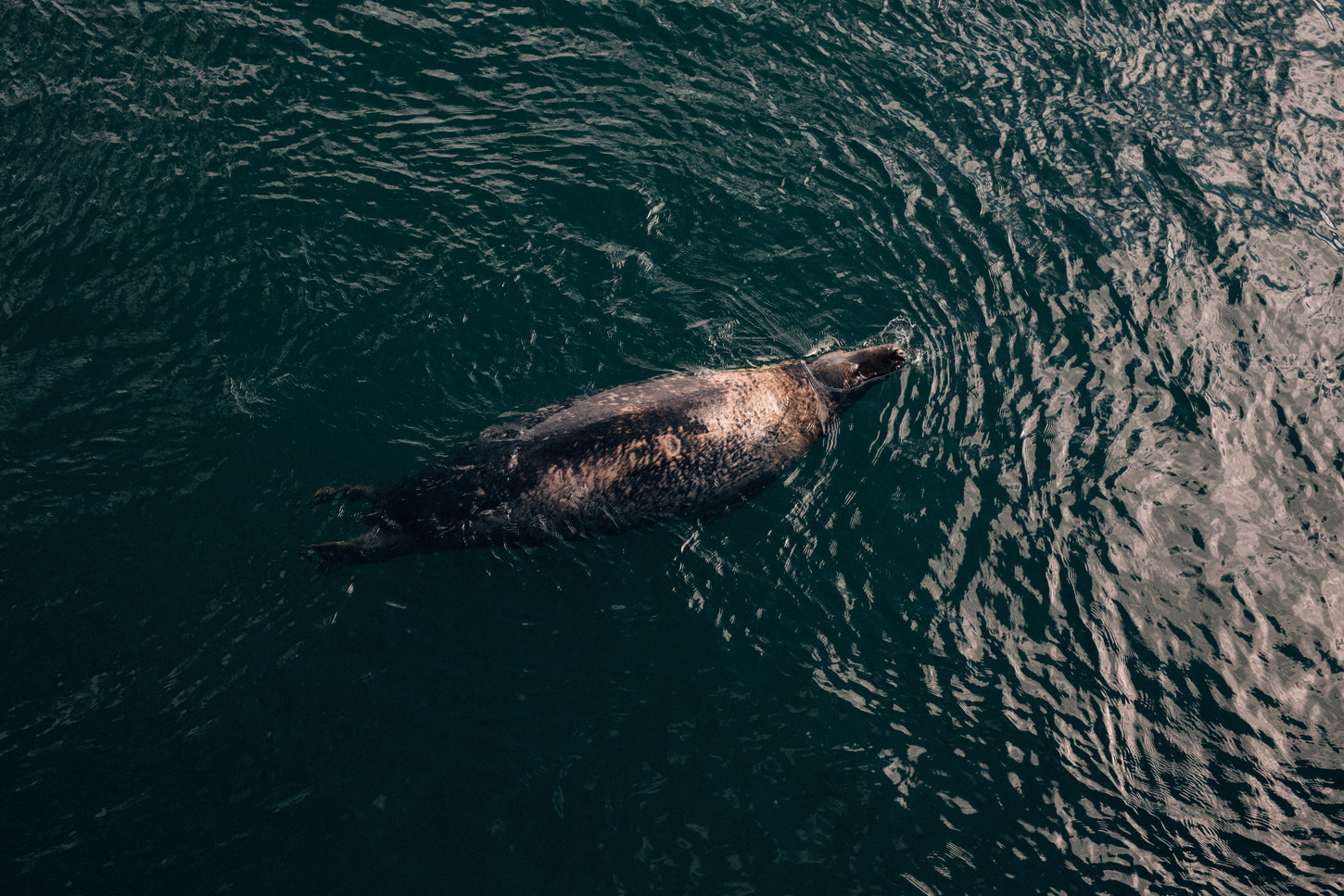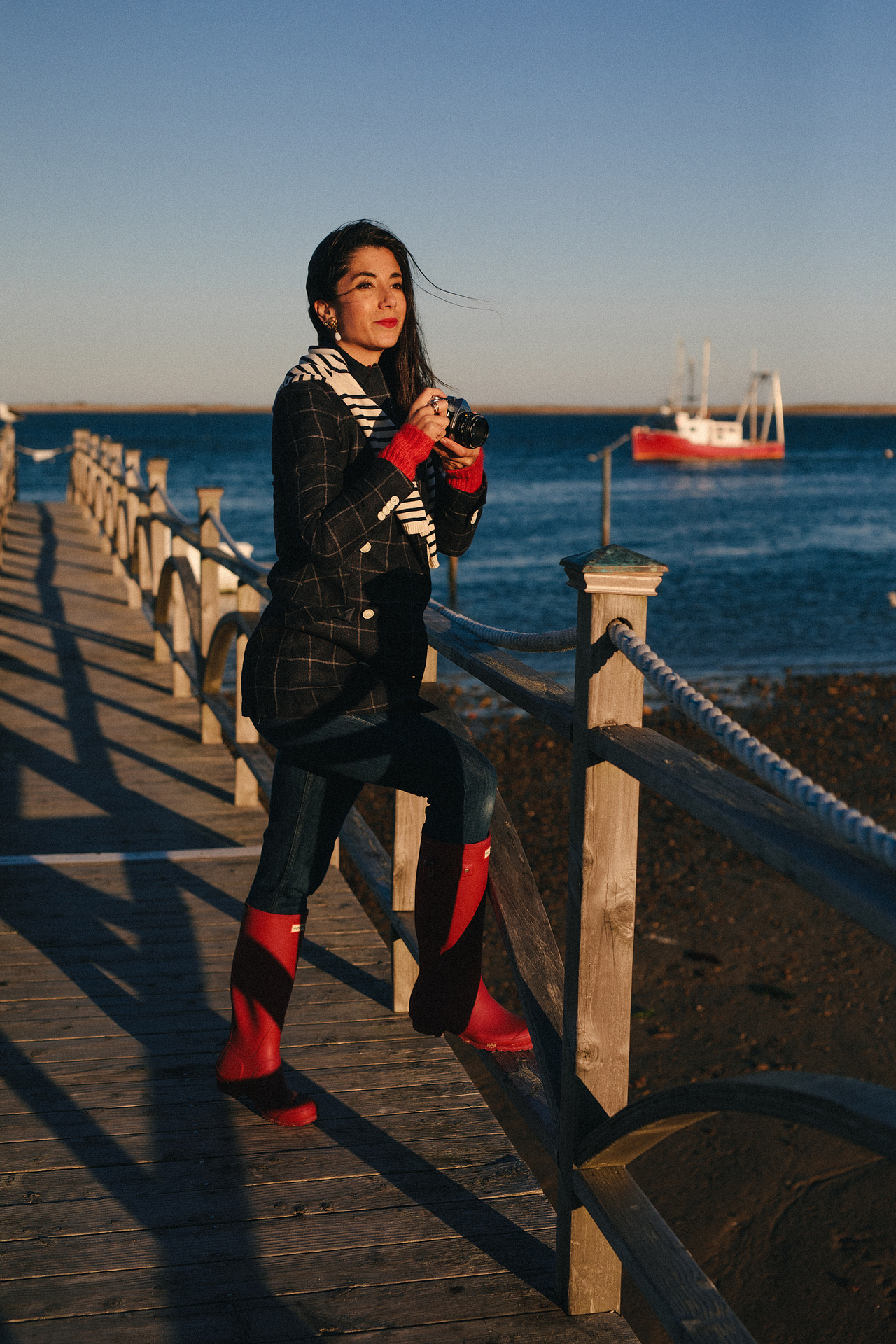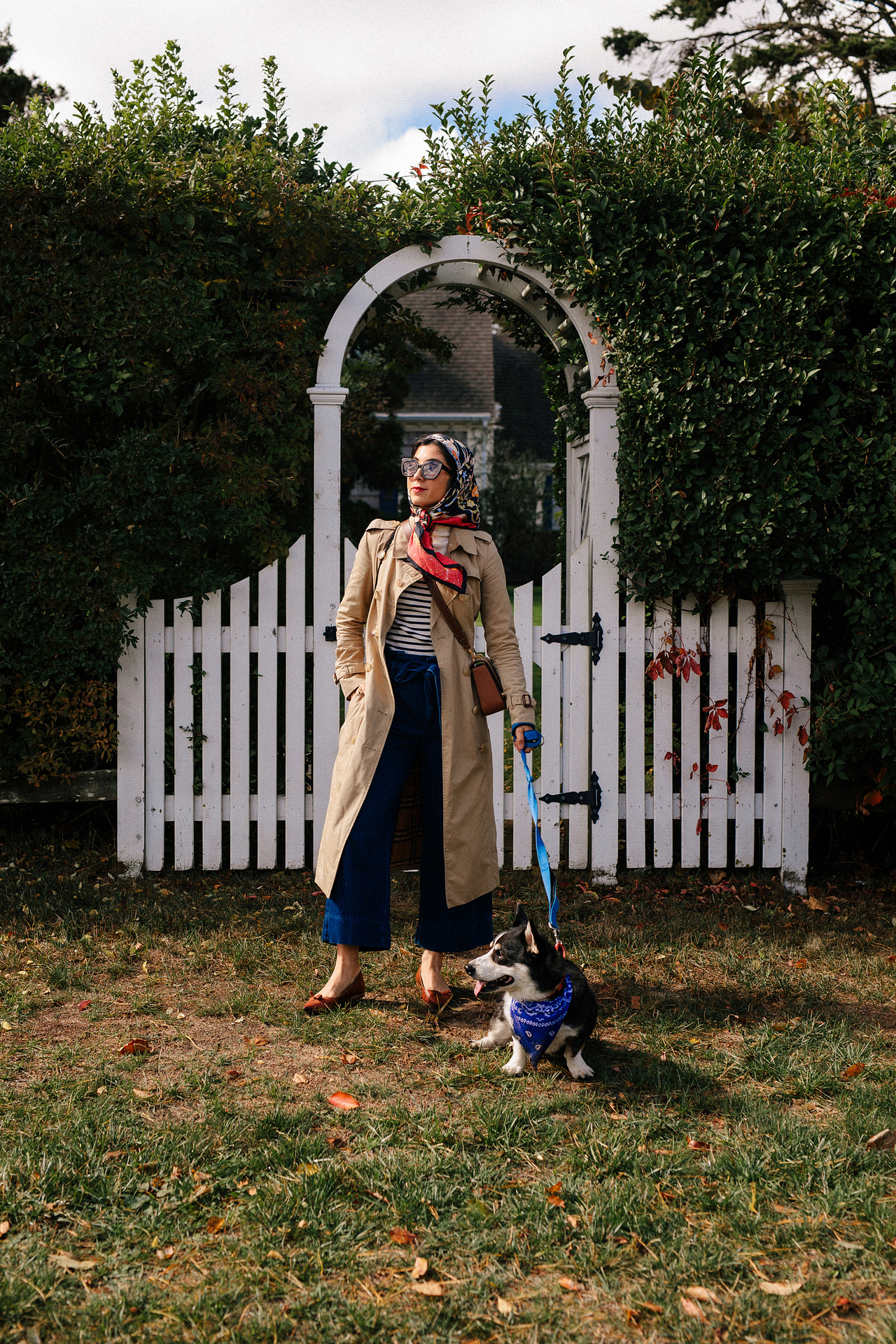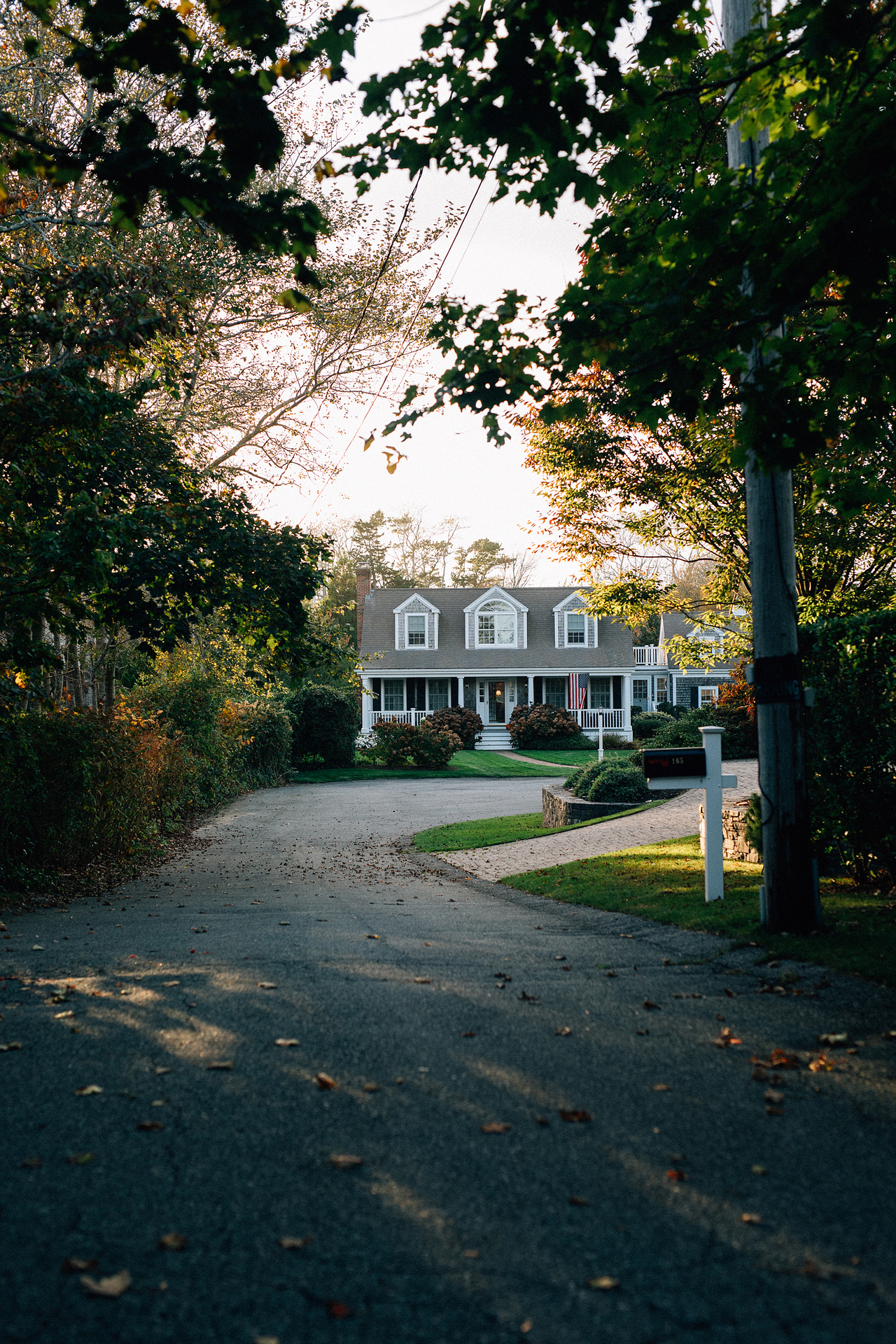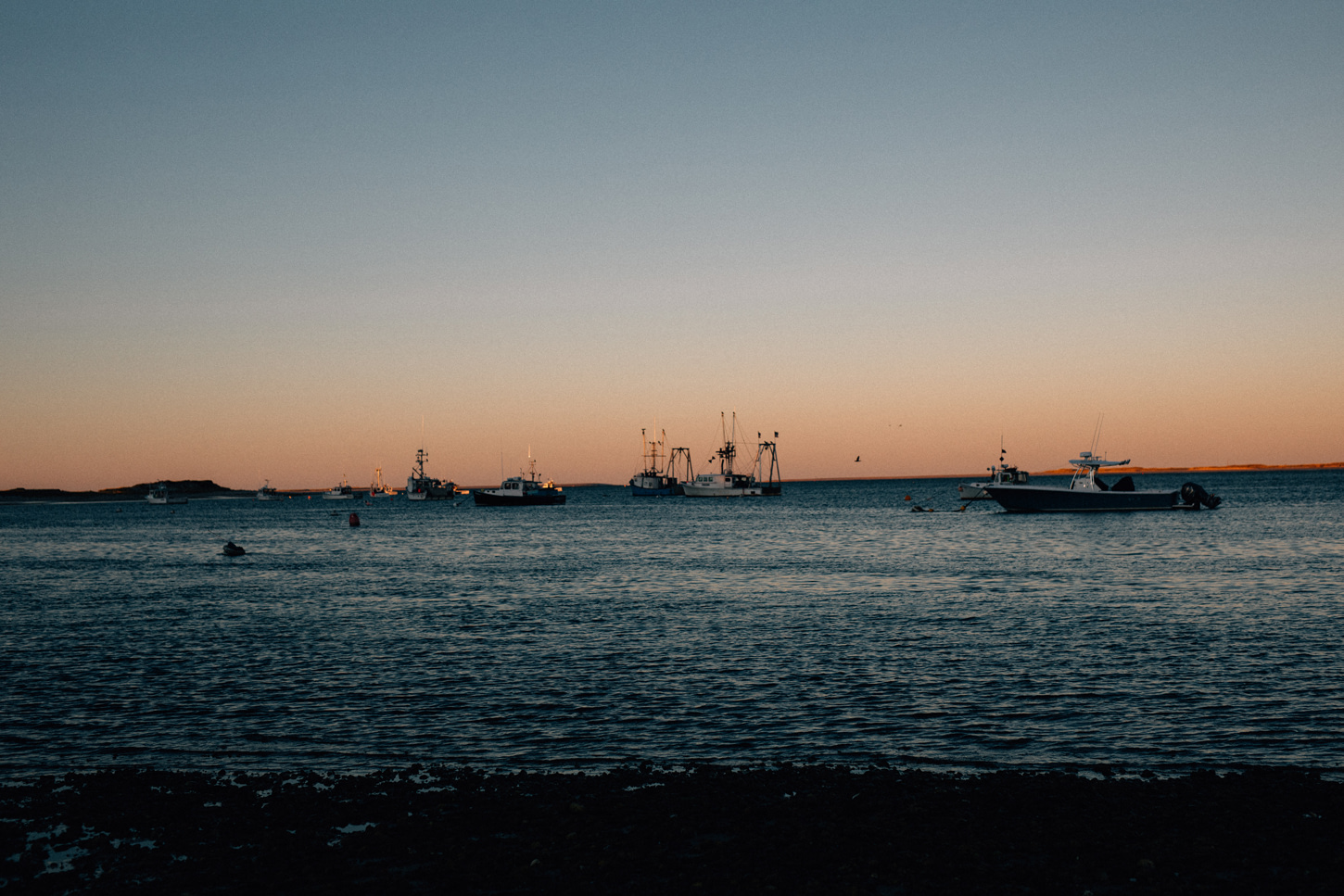 OUTFIT DETAILS (in order of appearance): Suistudio blazer (gifted) // Atlantic Pacific X Halogen sweater (gifted) // Sezane jeans (gifted, similar style here) // Hunter boots (gifted) // La Ligne striped sweater (similar style here) // Vintage Chanel earrings // Daphne Wilde housedress (gifted) // Zara turtleneck (similar style on sale here) // Sarah Flint boots (gifted) // Vintage Chanel earrings (been eyeing this pair for some time now!) // Carolina Herrera bag (gifted) // Brooks Brothers trench coat (gifted, similar style here) // Agolde jeans // Sarah Flint flats // Burberry trench coat // Hermes scarf // Boden jeans (gifted, similar style here)
A huge thank you again to the Chatham Bars Inn team for hosting us -- we had such a beautiful and restful stay!