16
minute read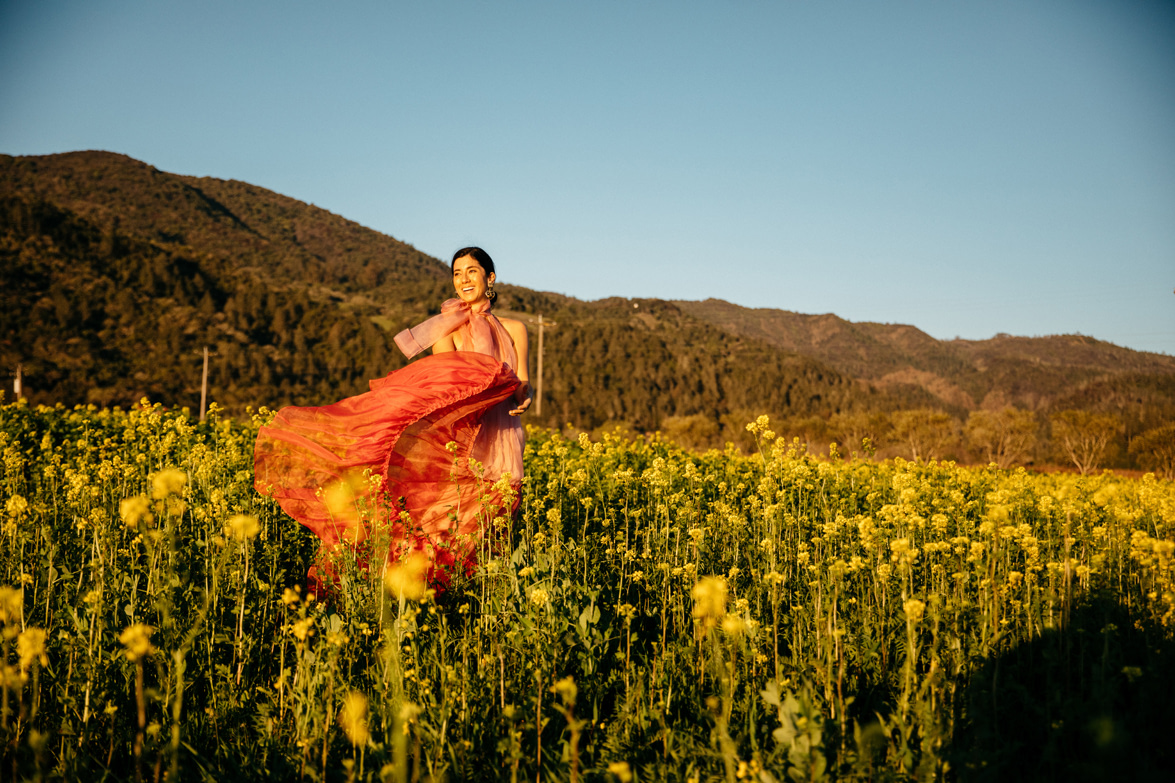 [row][half]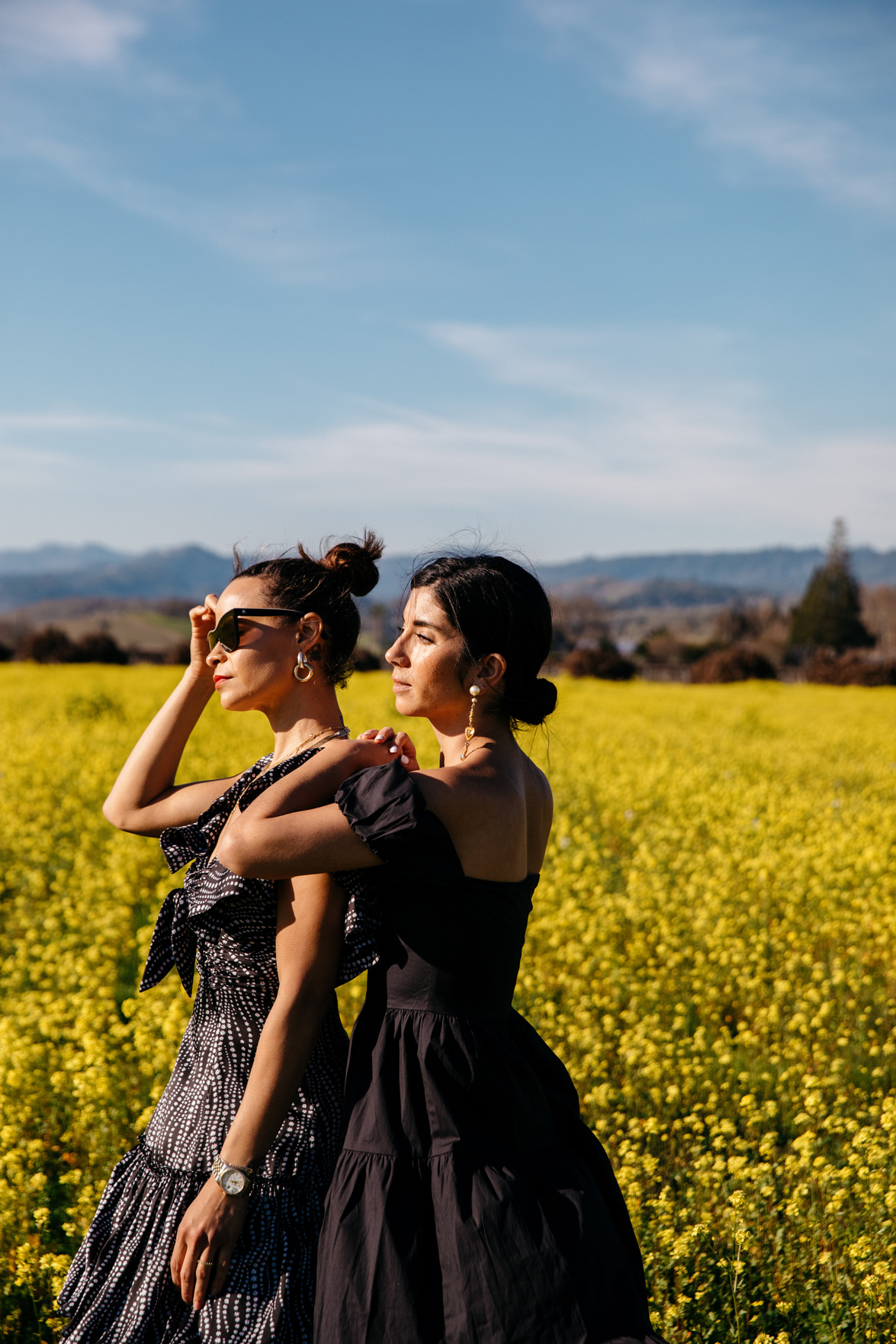 [/half][half]
California Dreaming.
California -- the land of Hollywood and Disneyland, 72 degrees and sunny days and some of the best ocean drives around featured in pretty much every car commercial known to man. Regardless of where you hail from, California is one of those few states (second perhaps to New York) that requires no introduction really -- in fact, I'm willing to bet, most of you have a "California" inspired song on deck in your mind already. Perhaps it's a Beach Boys classic like "California Girls." Or for my die hard O.C. fans, perhaps Phantom Planet's "California" track gets you rolling down the windows to sing along. And then, of course, there's an untouchable number like Tupac's "California Love" that will probably forever hold a place as the Golden State anthem.
For me personally? I suppose I've always been drawn to "California Dreamin'" by The Mamas and the Papas, a track I've loved for years, but even more so when I moved from San Francisco to New York, as I think the weight of the song really hit me then. You see, as much as I love living in NYC, I'd be lying if I didn't admit there are several winter days that pass where I long for California warmth -- a notion that I think this song captures so beautifully.
All the leaves are brown and the sky is gray
I've been for a walk on a winter's day
I'd be safe and warm if I was in L.A
California dreamin' on such a winter's day
Fortunately for me and two of my girlfriends, we had the chance just a few weeks ago to escape New York winter and spend the better part of a week driving around in the California sun with the Visit California tourism board. And while I know a lot has changed in the world between then and now, today I wanted to share a bit more about our trip, where we went and what we got up to, in hopes that it reminds you all of a few things: First, we will get through this, we just need to work together and social distance as much as possible. And second, there is so much beauty in the world, often right in our own backyards or a short plane ride away. Let's take care of each other (and the earth) so we can all enjoy it again, really soon.
[/half][/row]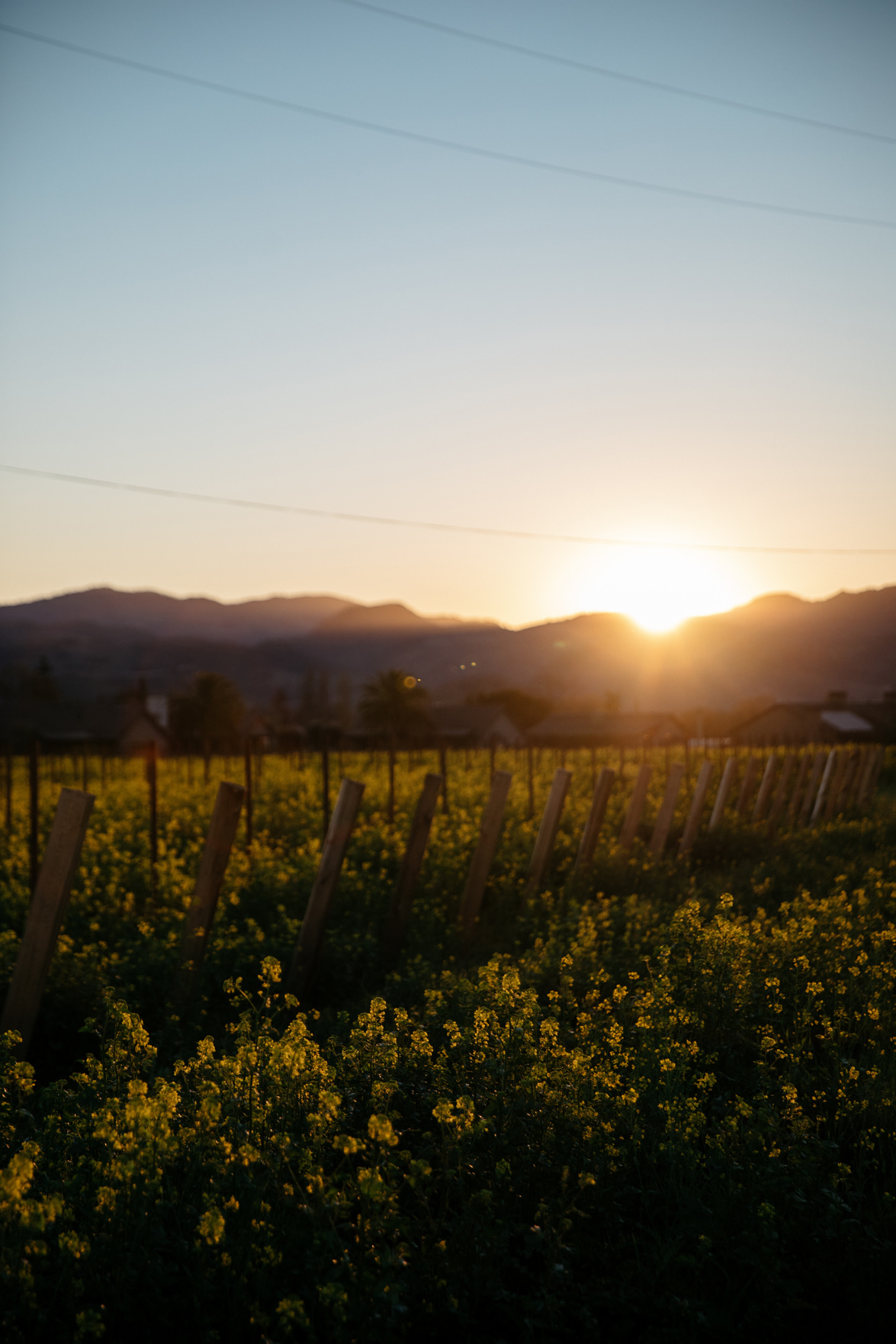 [row][half]
[/half][half]
[/half][/row]
[row][half]
Overview
Earlier this month, Sai, Allie and I joined the Visit California team for a 7 day trek through California, hopping around Napa Valley, Greater Palm Springs and Newport Beach before ending in West Hollywood. We flew direct from JFK to SFO with Delta, then United direct from SFO to Palm Springs, where we rented a car to drive to Newport and LA, before ultimately flying LAX to JFK. It was a whirlwind and really just scratched the surface of the beauty of each destination but that's all the more reason to return, am I right? I'm going to detail our moves for each stop along the way, in hopes it helps you plan a similar girls road trip through the Golden State!
Napa Valley
Ah, Napa Valley. Longtime readers know my affinity for California runs deep, after having lived in San Francisco for the better part of 5 years after college. I lived in the city, commuted out to Silicon Valley for work and trekked to Napa Valley pretty much every chance I got. When wine country is in your backyard, it would be a shame to not to take advantage, right?
As I mentioned, we flew from JFK to San Francisco, where we rented a car to make the 2 hour drive to Napa. Some might think Napa is quite close to the city, but in reality, it's a bit of a drive inland -- but a very pretty drive at that, so I encourage you all to roll the windows down here, especially as you're crossing the Golden Gate Bridge.
While I've been to Napa many times before, this was among the small handful of times I would be staying for a few nights in the area, so it certainly was an indulgent treat for me! For those unfamiliar, Napa Valley truly is a magical place. Known for its hundreds of hillside vineyards (totaling around 800 between Napa and Sonoma in fact), it's a wine lovers haven, with plenty of amazing outdoor activities (hiking, hot air balloon rides and cycling to name a few) to keep you busy as well. You'll be hard pressed to find a bad view in the area -- think rows upon rows of lush vineyards cascading down from the mountains, fields of flowers and the prettiest countryside sunsets around. Essentially, folks come for the wine but they stay for the idyllic beauty of it all.
[/half][half]
[/half][/row]
[row][half]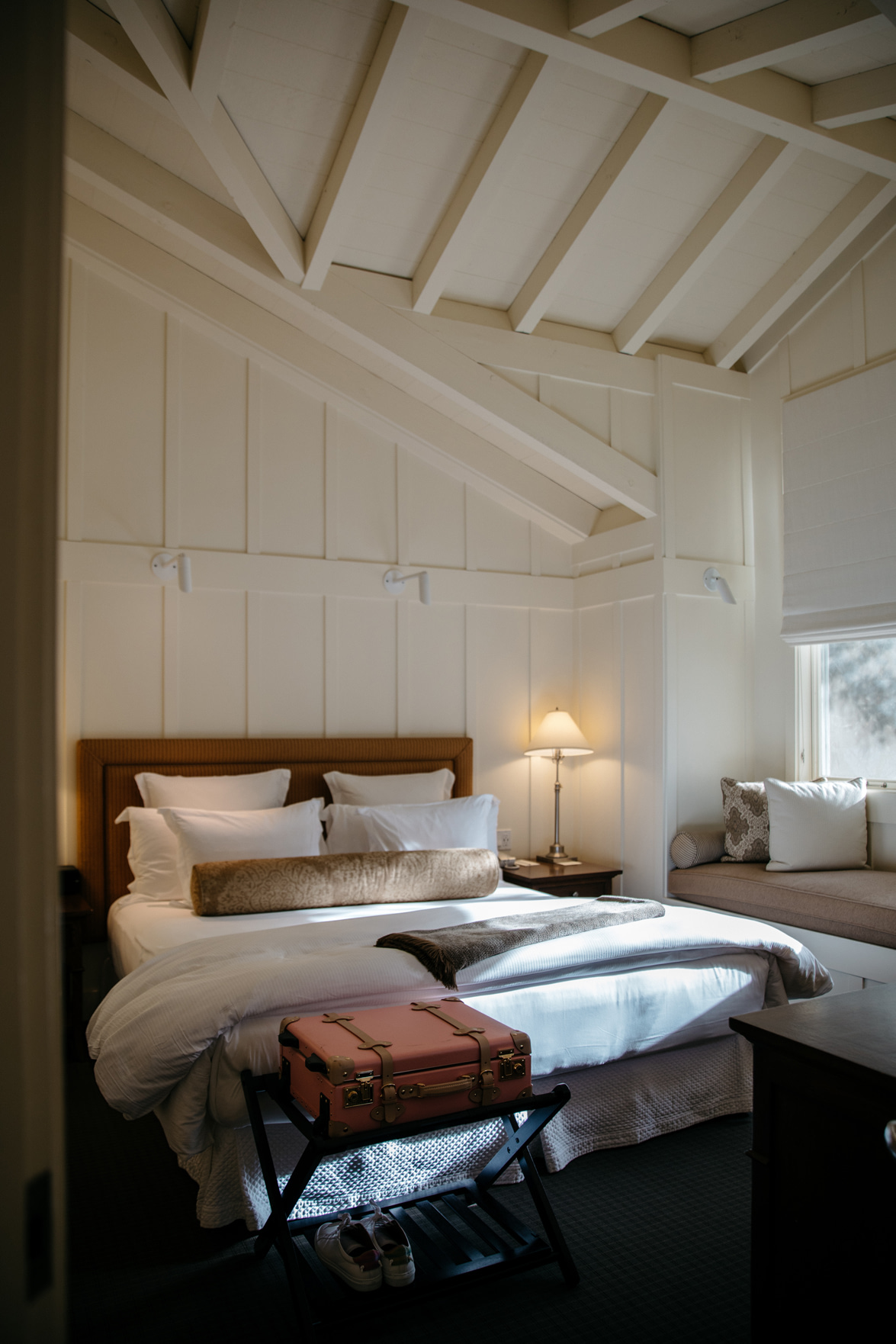 [/half][half]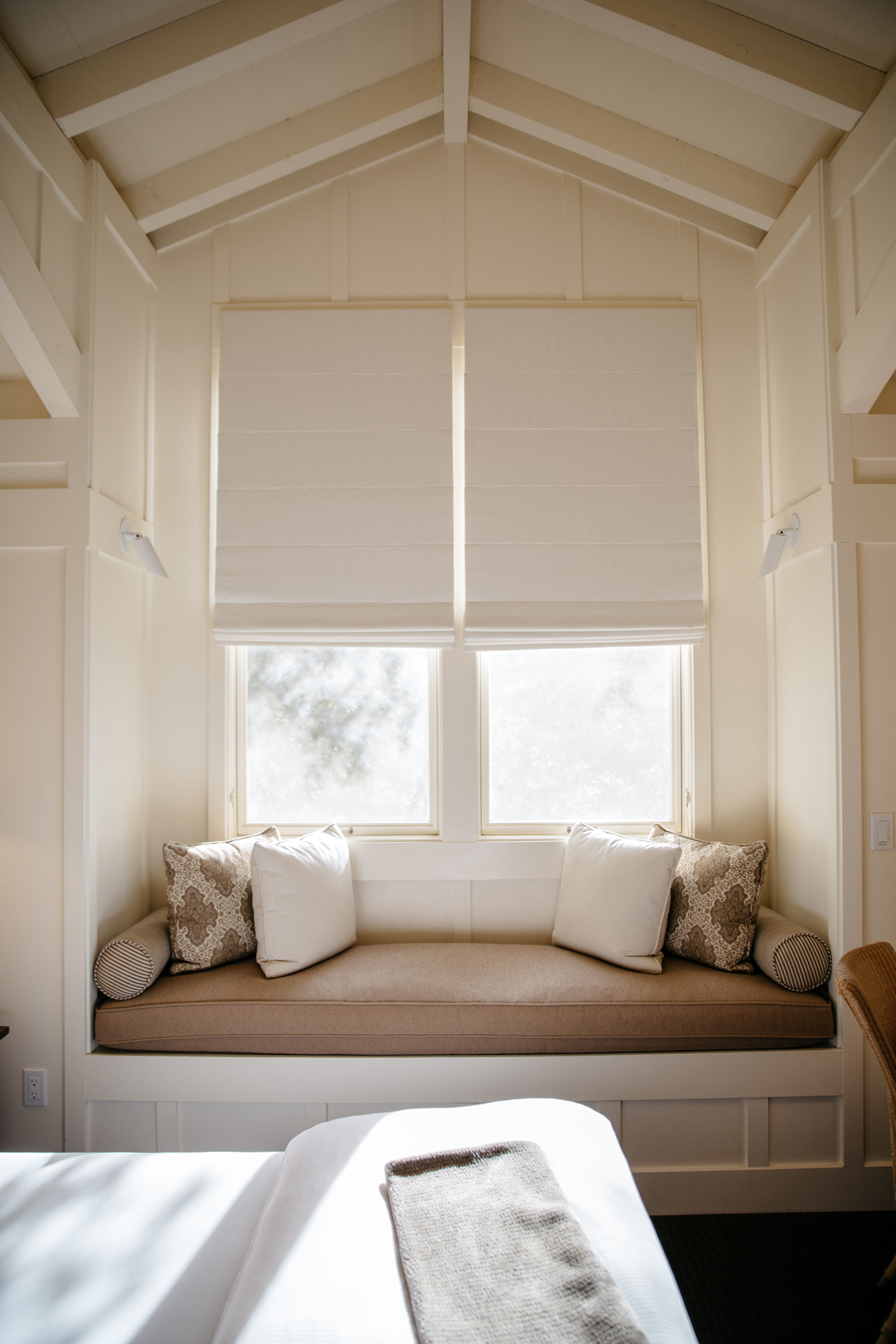 [/half][/row]
[row][half]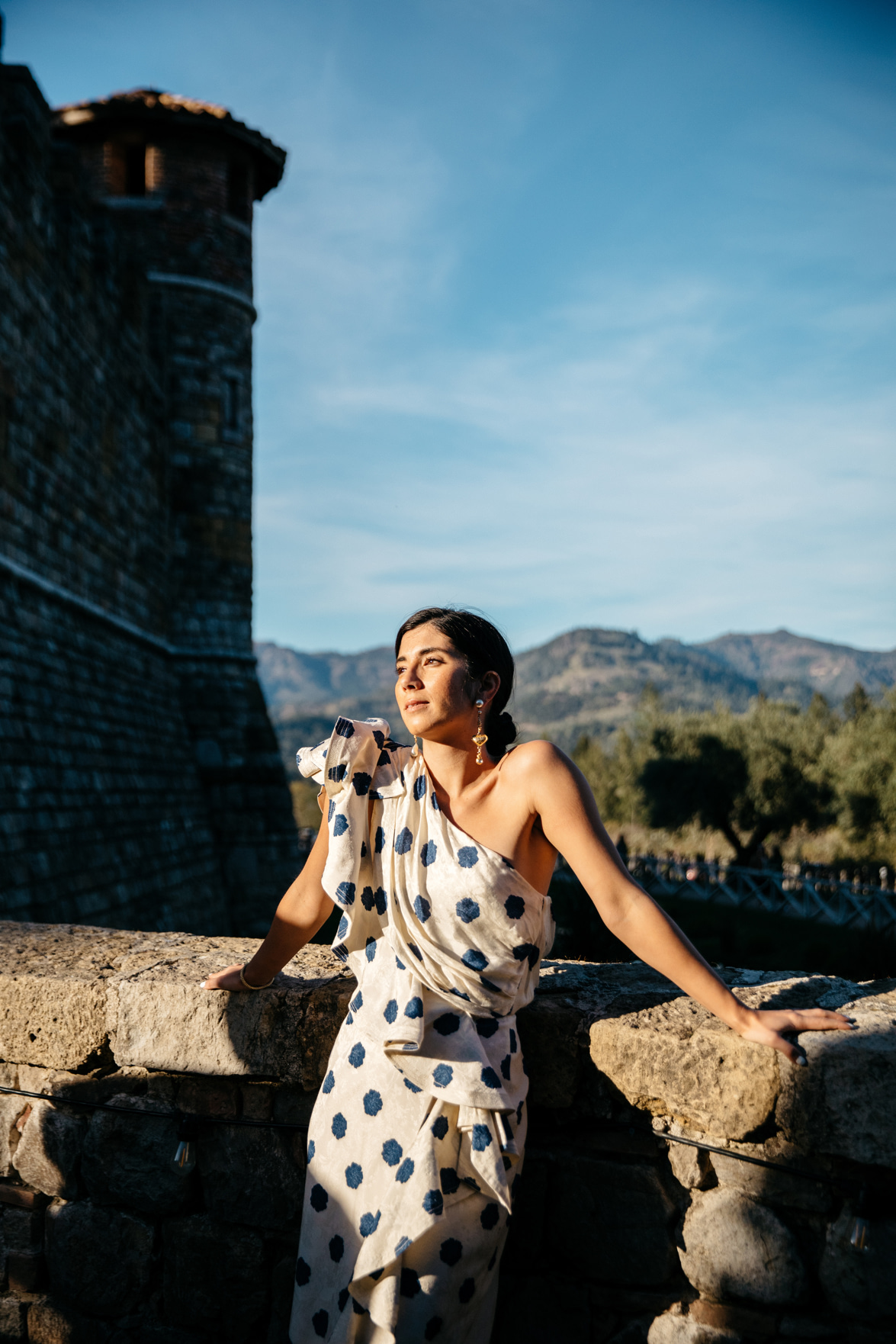 [/half][half]
Where to Stay
We stayed at Meadowood, a luxury resort in St. Helena, nestled quite literally in the forested hillside of the valley. Set up like a sprawling private estate or home with cabins and lodges scattered throughout the property, the resort is equally breathtaking as it is calming, with all the amenities you could hope for -- a Michelin Star restaurant on property, a world-class spa (highly recommend their signature massage treatment), a championship croquet lawn, 9-hole walking golf course, the list goes on. I think what I loved most though, was the fact that you could be practically anywhere on property and with a simple turn of your head, you could almost forget you were at the resort, but rather instead on a beautiful hiking trail, just you and the breeze passing through the trees overhead.
Where to Eat and Drink
St. Supéry Estate: After we checked in at Meadowood, this was actually our first stop -- a much needed golden hour wine tasting in the heart of the valley. This was my first time visiting St. Supéry, but I've heard a lot about them previously, so I was excited to finally get a taste. Known for their sauvignon blanc, cabernet sauvignon and other red Bordeaux varietals, St. Supéry offers a 100% estate grown lineup, meaning the grapes used must be grown on property or on property controlled by the winery, usually indicating a higher quality control. They also happen to be Napa Green certified (a term I learned about on this trip), meaning they take all necessary steps in reducing waste and their carbon footprint. The estate itself is sprawling and beautiful -- highly encourage a tour, if you can fit it in!
Brix: True California farm to table fare at its finest! This was our dinner spot for our first evening in town and despite our jet lag, we took full advantage of a sunset toast, a decadent cauliflower plate, a savory garlic and parmesan soup and more! I can certainly see why this spot is a local favorite.
Elizabeth Spencer: I like to think of Elizabeth Spencer like a boutique winery -- intimate but mighty, offering an array of small-production wines hailing from Napa Valley, Sonoma and Mendocino. Located in Rutherford, just a short drive from Meadowood, this winery is the perfect afternoon spot for a leisurely lunch and tasting -- highly recommend sitting out in their courtyard where you'll find an array of playful backyard games -- cornhole, jenga and the like. Plus, their staff is so incredibly sweet and knowledgeable!
[/half][/row]
Charlie Palmer: Located at the Archer Hotel in Napa proper, this American steakhouse classic doesn't disappoint. Highly recommend popping up to the rooftop of the hotel after dinner for cocktails and a lovely view!
Other favorite wineries: Just wanted to include an assortment of my favorite vineyards and wineries I've been to over the years. Scribe Winery, Domaine Carneros, Castello di Amorosa, Hall, Robert Mondavi and Inglenook.
Other favorite restaurants: Girl and the Fig, The Restaurant, The French Laundry, Ad Hoc, Oxbow Public Market.
An important tip: Since we were driving between each stop, we took turns when it came to being the designated driver. Of course, there are plenty of options if you want to book a shuttle to take you around instead (which I highly recommend, as Ubers might be a bit harder to pin down out here, especially in the evening hours).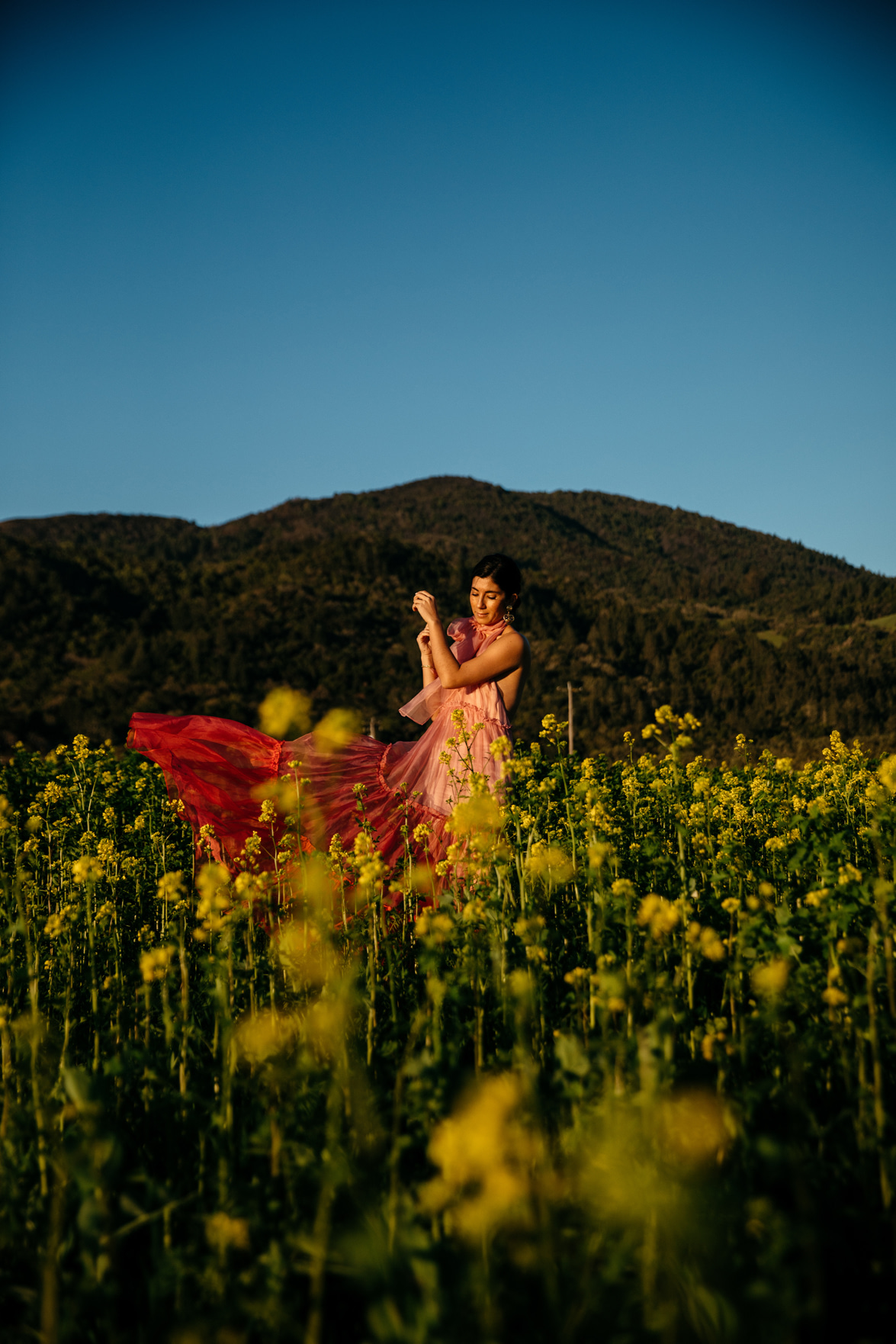 [row][half]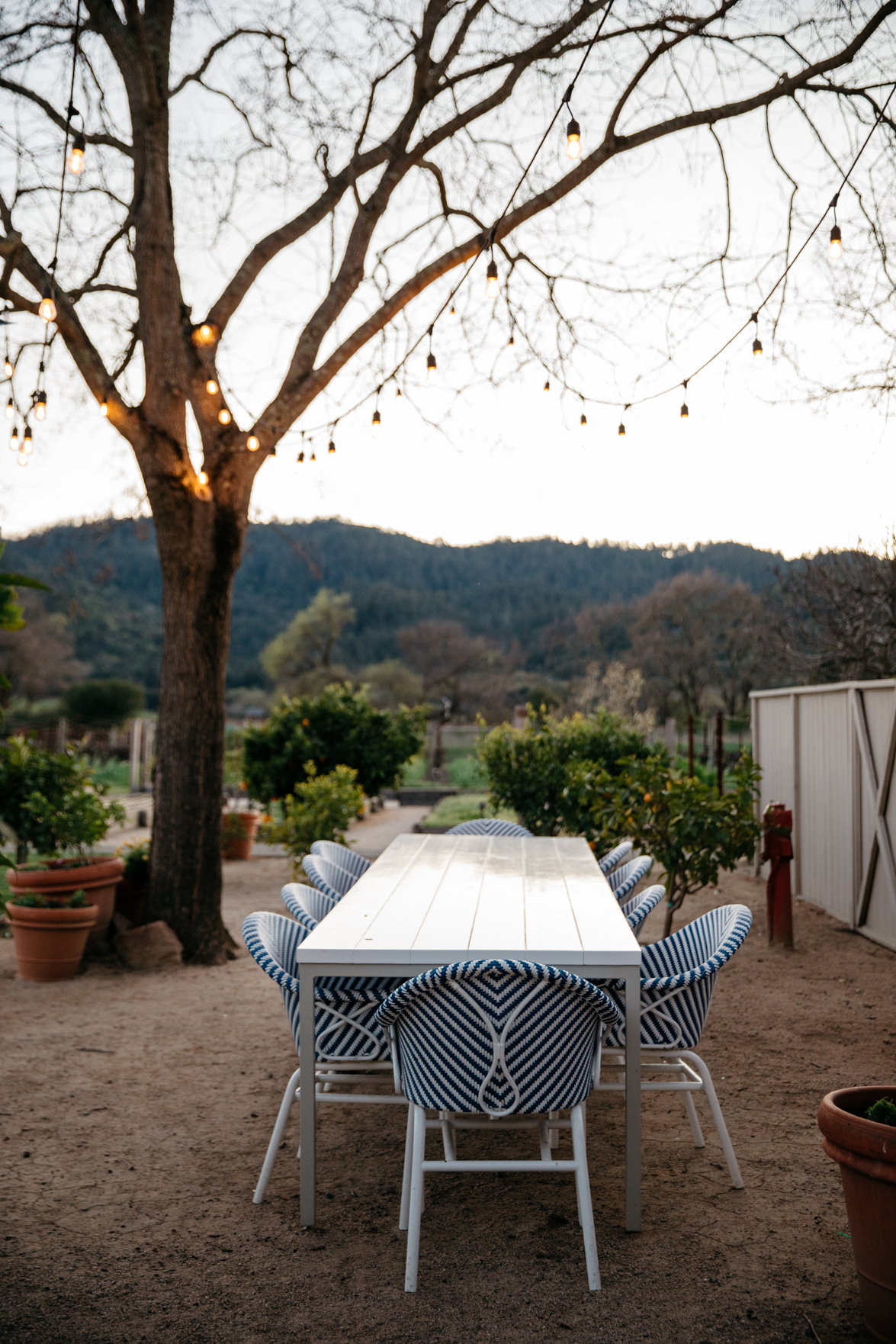 [/half][half]
[/half][/row]
[row][half]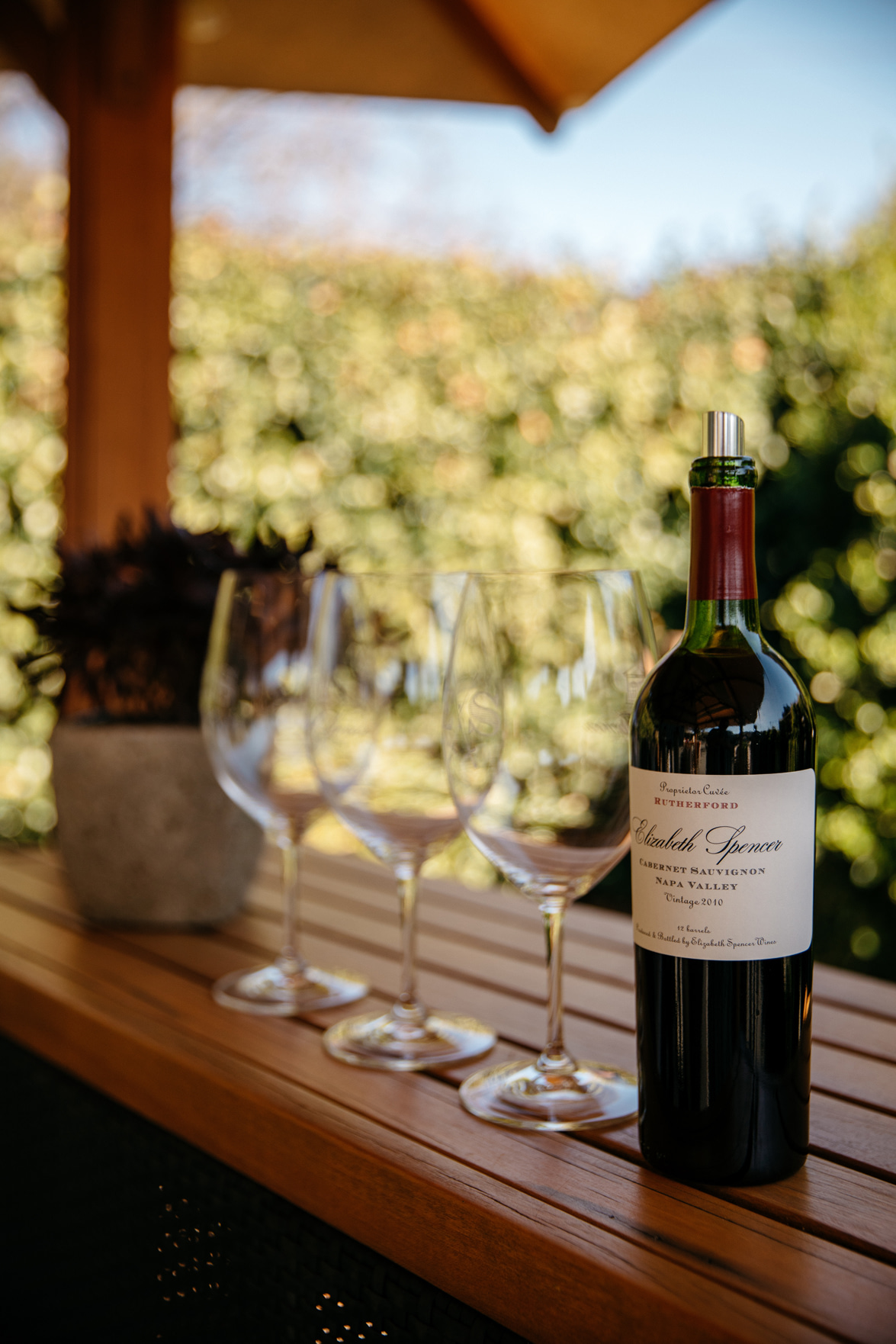 [/half][half]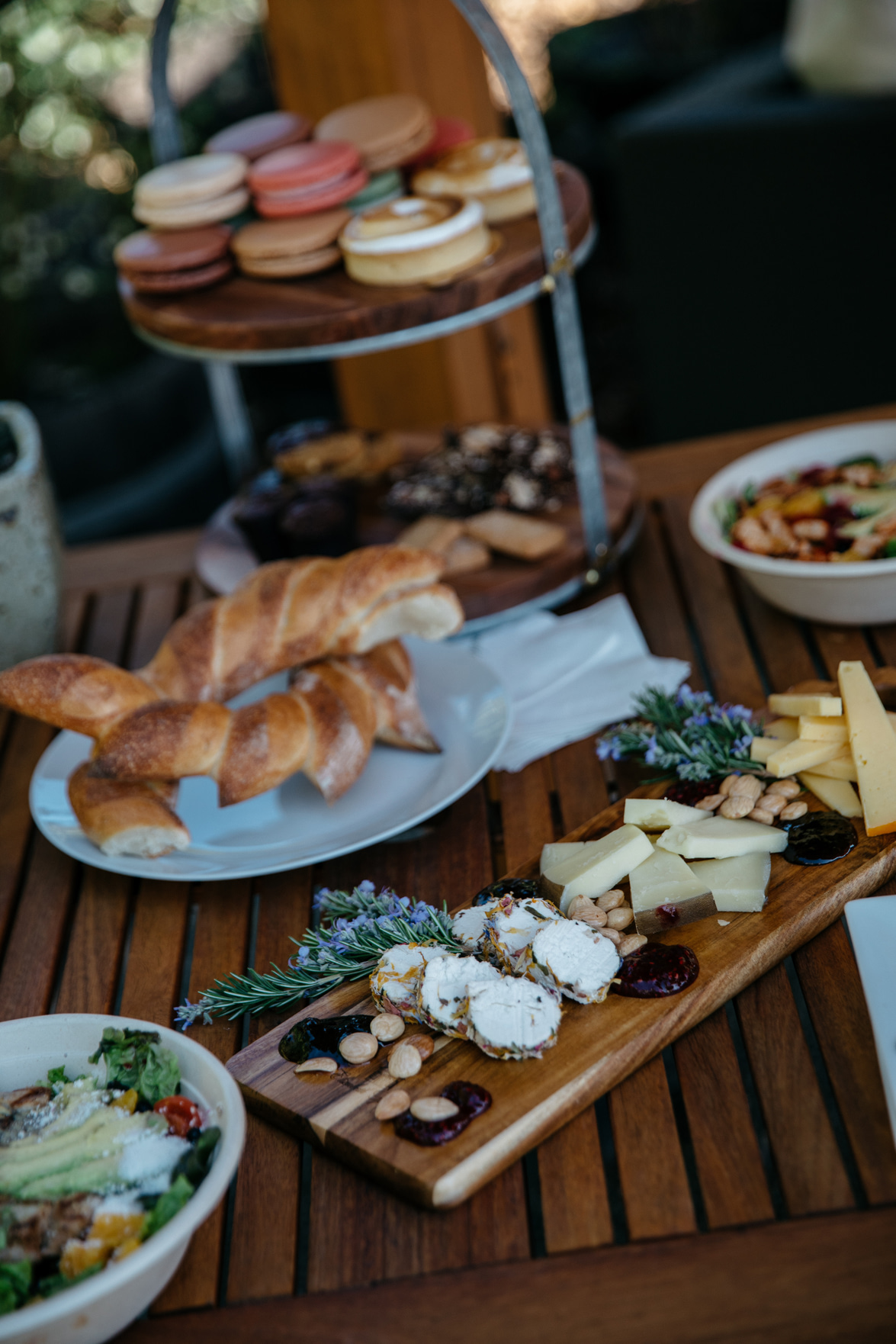 [/half][/row]
[row][half]
What to Do
Hot air balloon ride with Napa Valley Aloft: This has long been on my bucket list since I lived in California and I was SO looking forward to it! Unfortunately, due to wind concerns, they had to cancel our flight. Of course, safety is always paramount -- it just means I need to return very soon for another chance!
Meadowood Spa: Oh, what I wouldn't give to be back at this spa RIGHT now. Talk about a forest sanctuary! After a very early morning wake up call for our hot air balloon ride, which was eventually cancelled, Allie and I still took advantage of the sunrise that morning to take photos, after which, we grabbed a hearty breakfast back at Meadowood with Sai, before making a beeline to relax and unwind at the spa. Like I mentioned, Sai and I got the signature Meadowood massage treatment, which starts off with an 8 minute essential oils sauna session. It was heaven!
Other spots to visit: The Hippie Swing, Marin Headlands, the downtown Sonoma area.
[/half][half]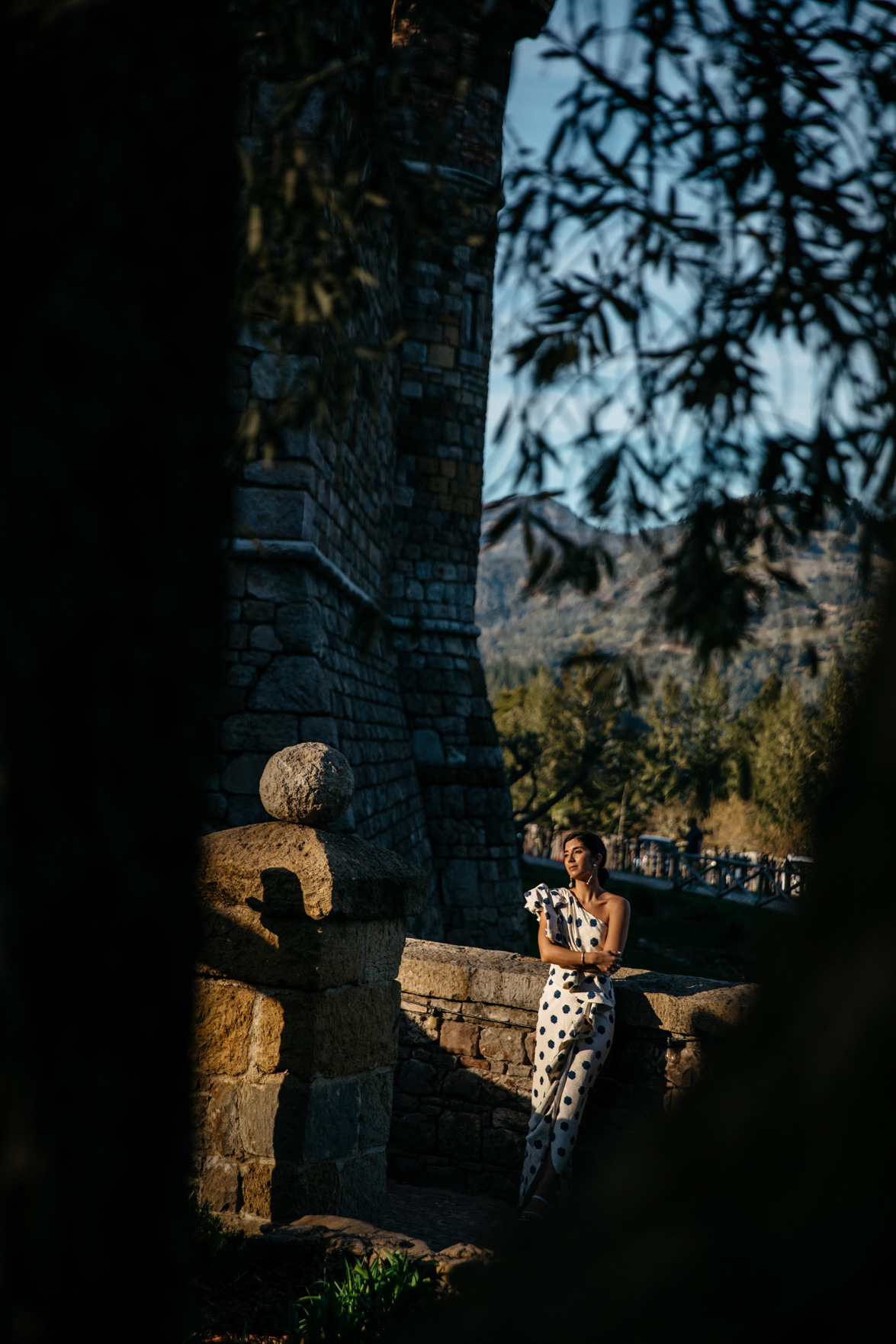 [/half][/row]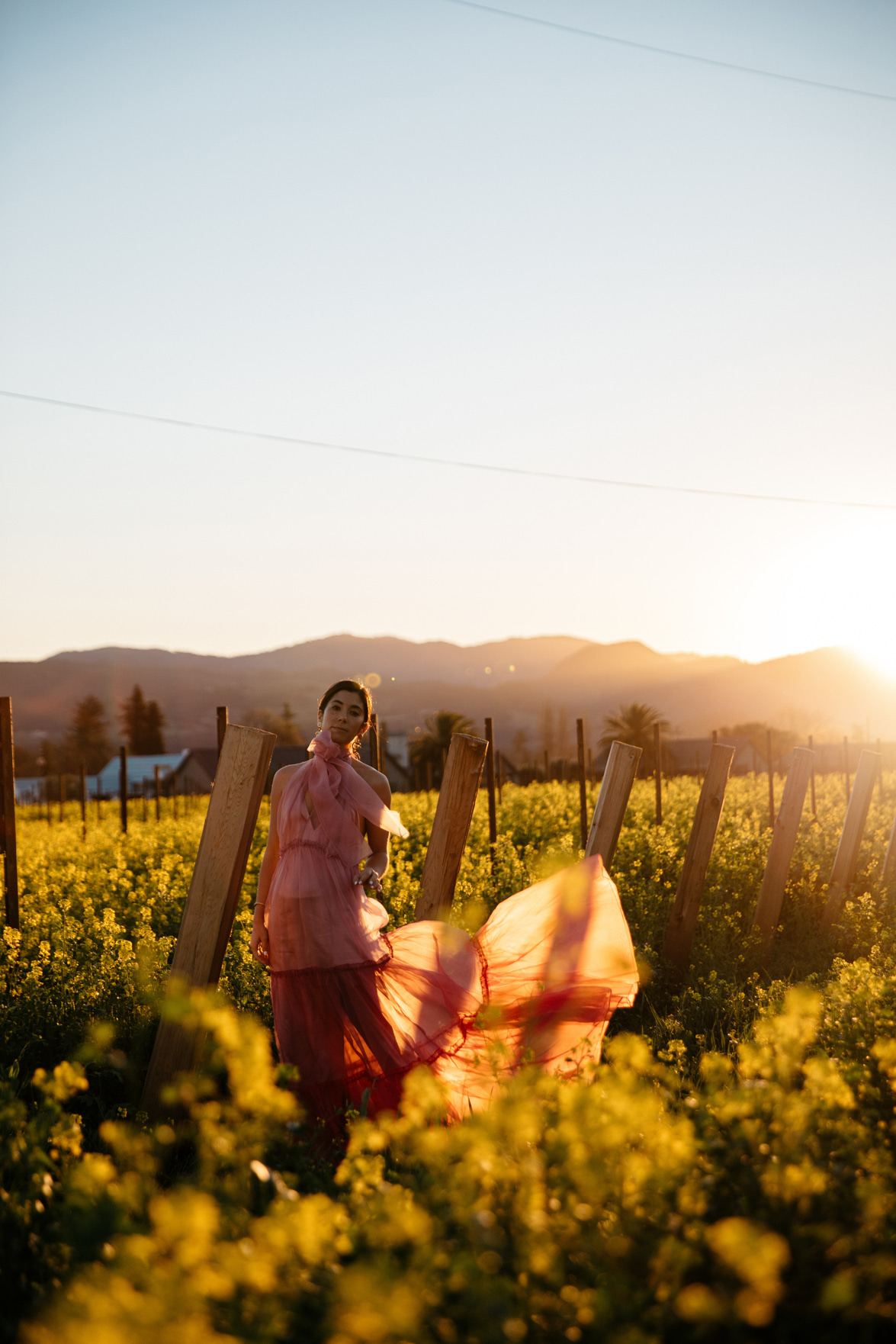 [row][half]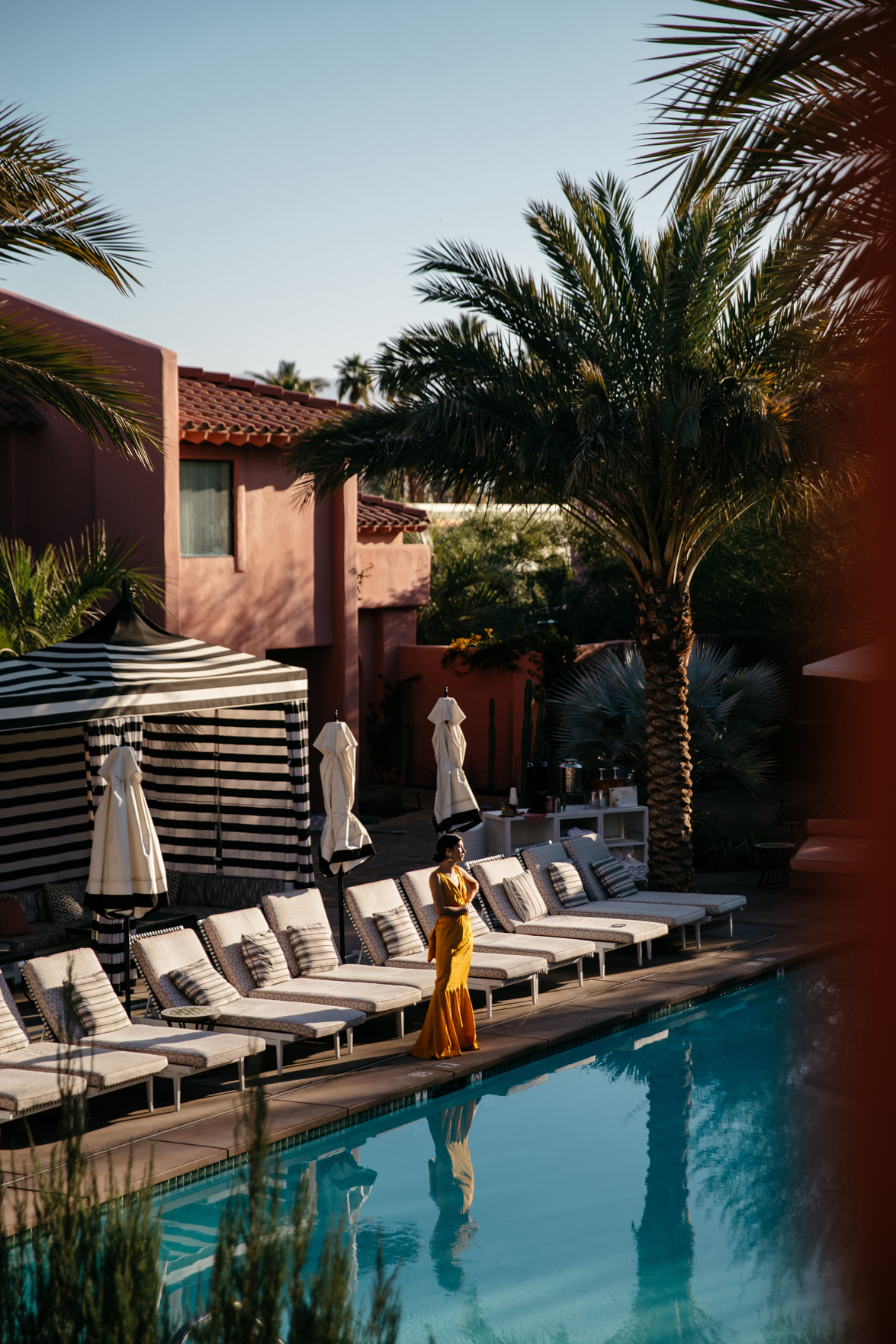 [/half][half]
Greater Palm Springs
After two days in Napa, we packed up our bags, loaded up the car and drove back to SFO to fly to Palm Springs. A thing to note about this drive -- depending on your flight time, prepare for a lot of traffic. Since we were flying out at 10am on a weekday, we knew we were going to hit morning rush hour and decided to give ourselves ample buffer time (over 3 hours to get there on time). That said, we still were cutting it close -- so if you have enough people in the car (3 or more) utilize all the carpool lanes you can, especially the one as you approach the toll booth for the Bay Bridge.
As far as the Greater Palm Springs, well, there's just too much to say about it! The area is made up of nine desert cities, with Palm Springs being the most well-known. I've been a handful of times before, again when I lived in California, and always looked forward to the desert oasis that is, with beautiful mid-century modern architecture everywhere you look, art for days and some of the best vintage/consignment shopping around. A technicolor dream through and through. Bring your best poolside lounging attire, befitting for a Slim Aarons photograph and get the Frank Sinatra on repeat.
Where to Stay
After a short hour long flight from San Francisco, we landed in Palm Springs where we picked up our rental car and made the palm tree-lined drive over to the Sands Hotel and Spa. Owned and operated by the PRG Hospitality Group, in design collaboration with renown interior designer Martyn Lawrence Bullard, the Sands is a shining example of a 1950s motel turned boutique designer hotel, a popular motif for the Greater Palm Springs area. Located in Indian Wells, it feels very much like its own little compound (a very pink one at that!) with a high wall enclosing the property from the surrounding mall area. Design elements will transport you directly to Marrakech -- think intricate tile work, Moroccan arched doorways and windows and a lobby that instantly felt like a riad I had stepped into while traveling through Morocco last year. I would stay here again in a heartbeat -- ideally for a few more nights!
[/half][/row]
[row][half]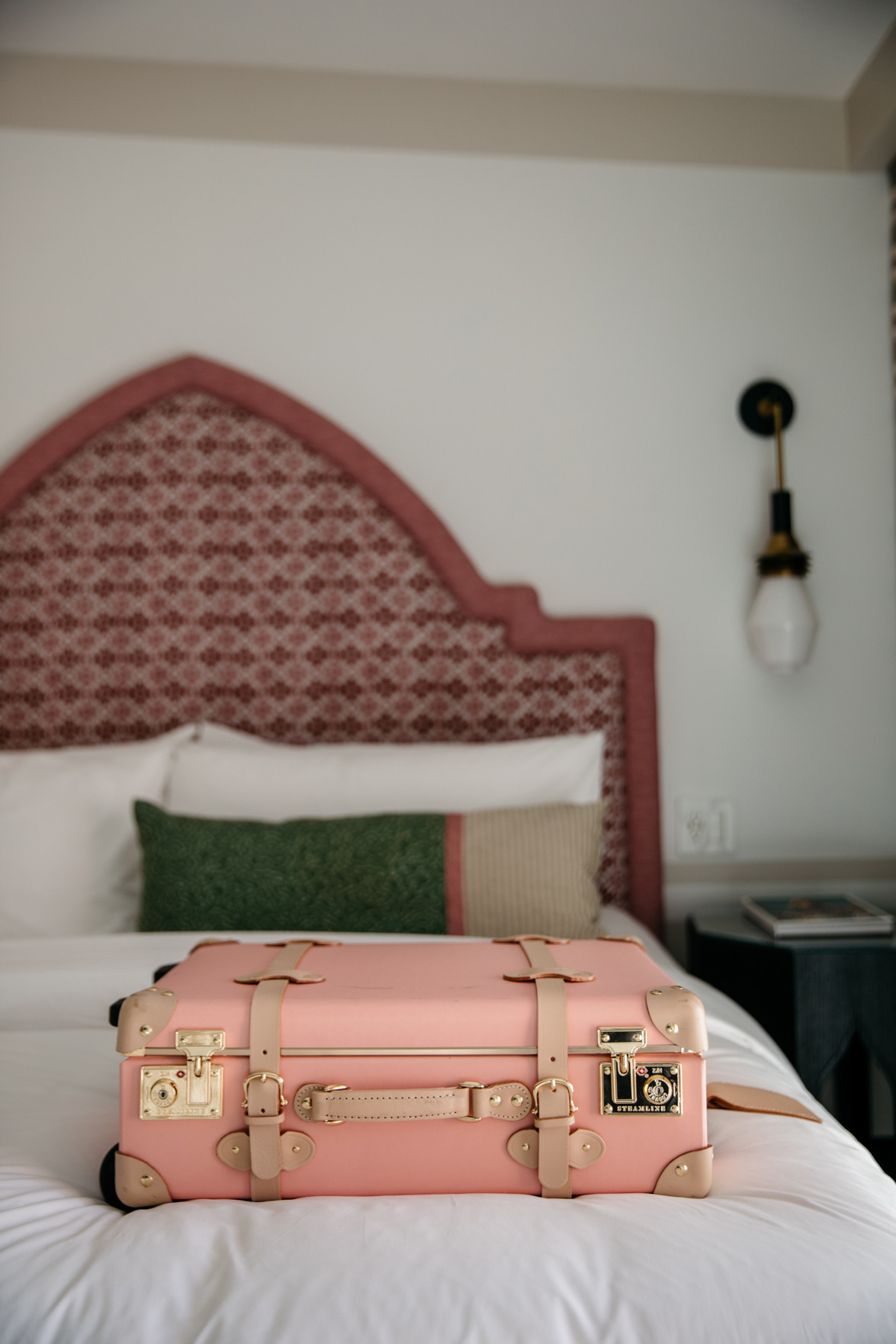 [/half][half]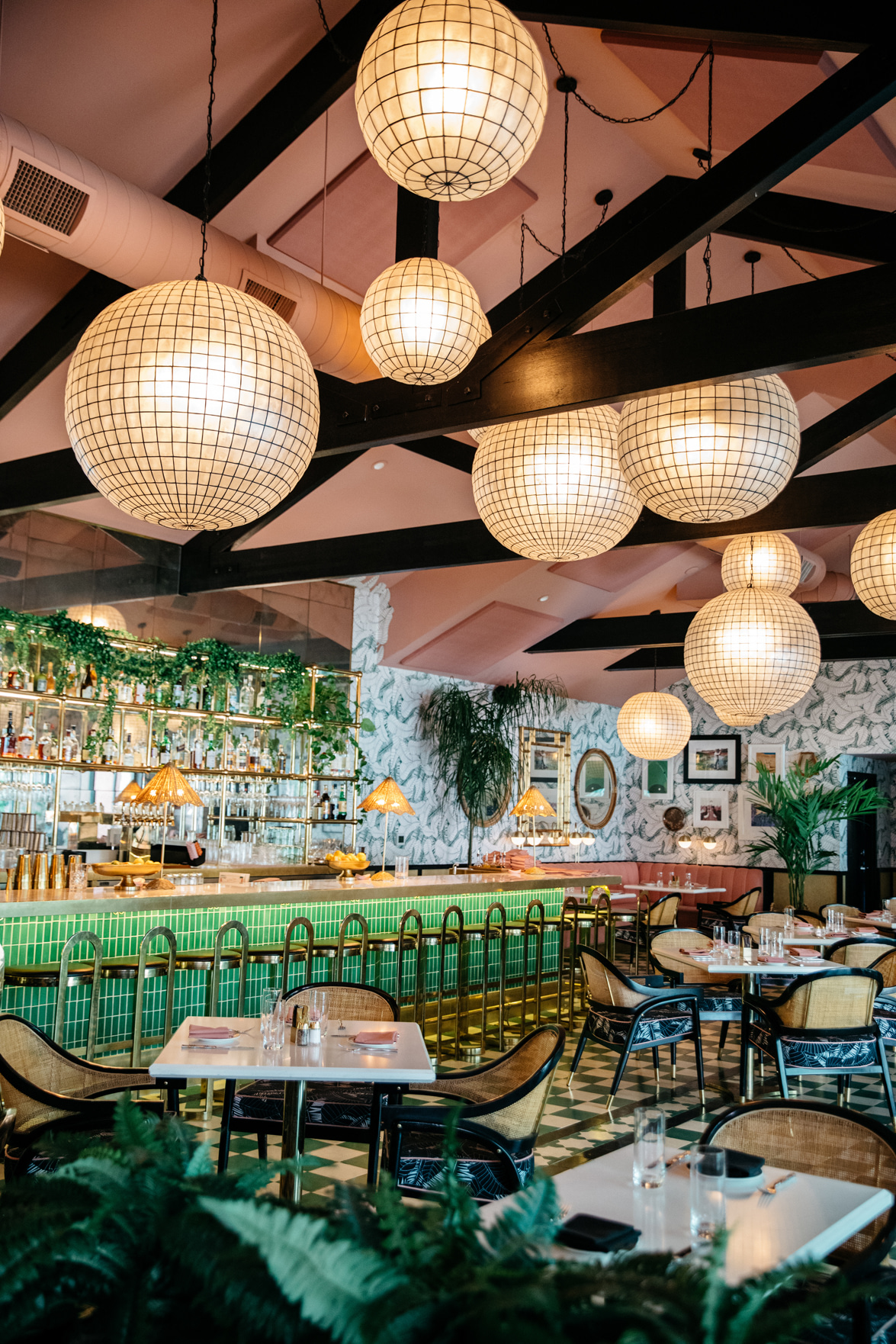 [/half][/row]
[row][half]
Where to Eat and Drink
Lulus: This was our first stop in town and what a charming little spot this is! Located on the main drag of Palm Springs proper, it's all that you would want from a modernized 1950s classic diner -- but with a wide array of indulgent and healthy menu options. Great people watching here and plenty of vintage/antique shops nearby.
The Pink Cabana: Grandmillennial goes Palm Springs! What a darling restaurant located right at the Sands -- it feels just like the living room of a very chic and eclectic grandmother. Think perfectly mismatched gallery walls, cane and wicker chairs, bamboo gold motifs, a fantastically funky palm leaf wallpaper and a green tiled bar. Every last corner is so Instagram-worthy, it hurts. Oh, and their menu is fabulous too -- I had the salmon toast for breakfast and we all split the Moroccan style pancakes (a must!).
Mikado: For our one dinner in town, we hopped over to Mikado -- a Japanese steakhouse at the J.W. Marriott -- for a bite to eat and a show (think knife-twirling teppanyaki chefs). So much fun!
What to Do
Desert Adventure Red Jeep Tours: This was one of my personal highlights from our entire trip! We trekked out with the Desert Adventures company, who as you probably guessed, picks you up in a classic, open roof off-roading Jeep for an afternoon of some amazing hiking in the Greater Palm Springs canyon areas. Our guide, Mike, who I cannot recommend enough, took us out to Metate Ranch Reserve, a private property estate where the actual San Andreas fault runs through. Mike guided us through part of the fault itself (talk about surreal!) as we enjoyed a beautiful desert sunset, learning about the geological history of the area.
Drive around town: Of course, no visit to Palm Springs is complete without a few meandering drives around town, especially through some of the beautiful neighborhoods. In fact, within a few minutes of driving down any residential street, it won't be hard to see why this area was so popular amongst Old Hollywood starlets. Being that Palm Springs is a relatively short drive from LA, it also worked out nicely given that most studios required all talent to be within 2 hours distance. Be on the lookout for bright colorful doors and vintage cars to match!
[/half][half]
[/half][/row]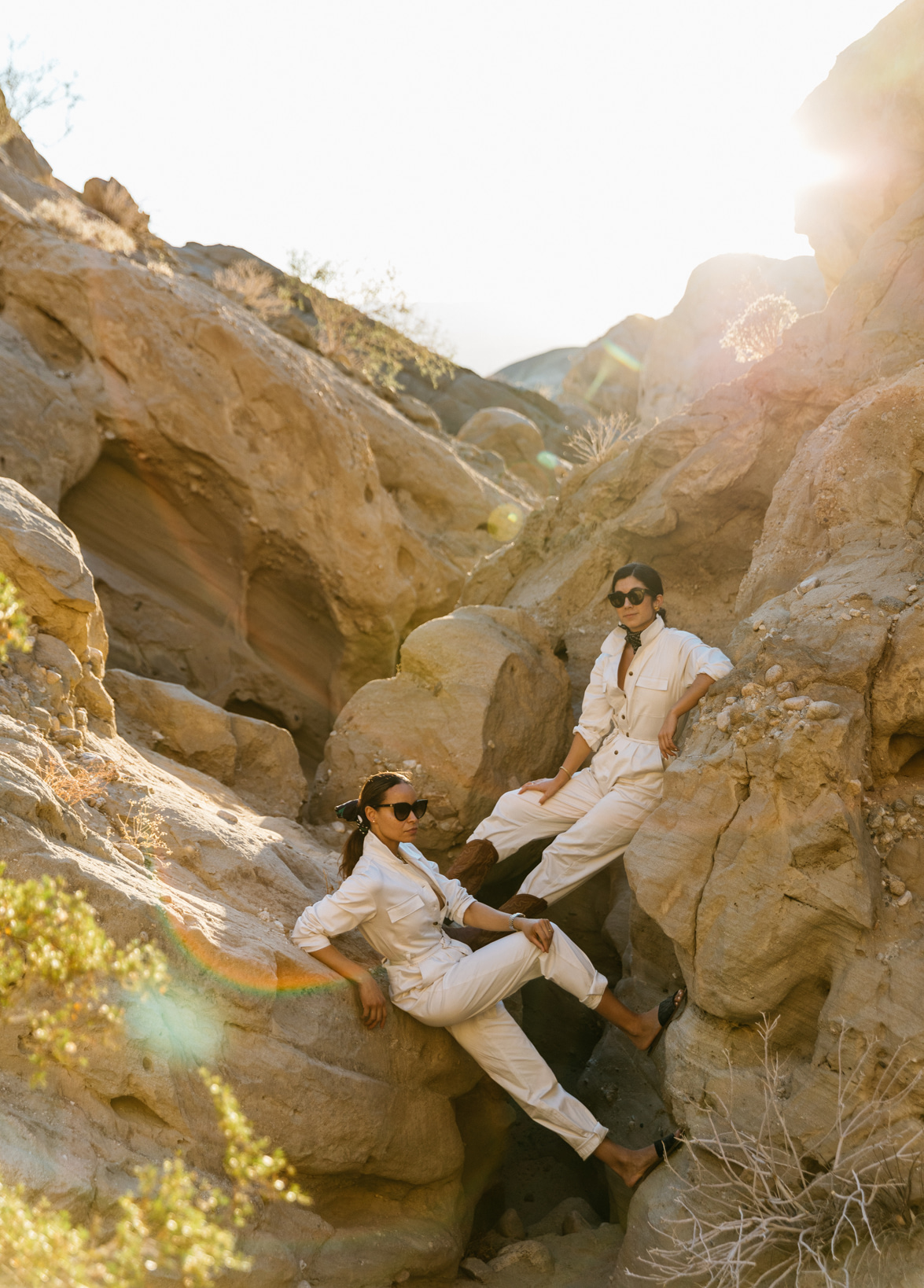 [row][half]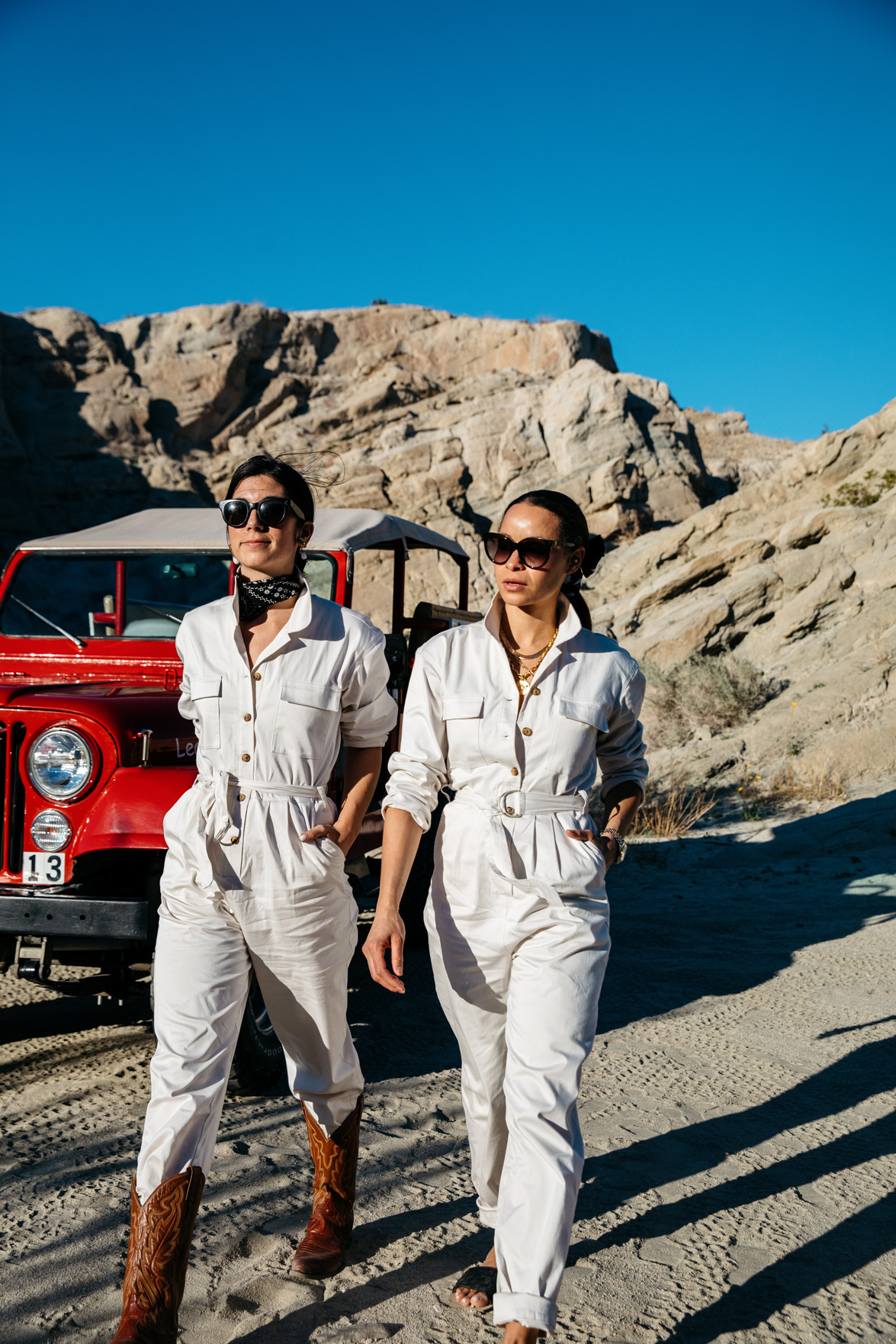 [/half][half]
[/half][/row]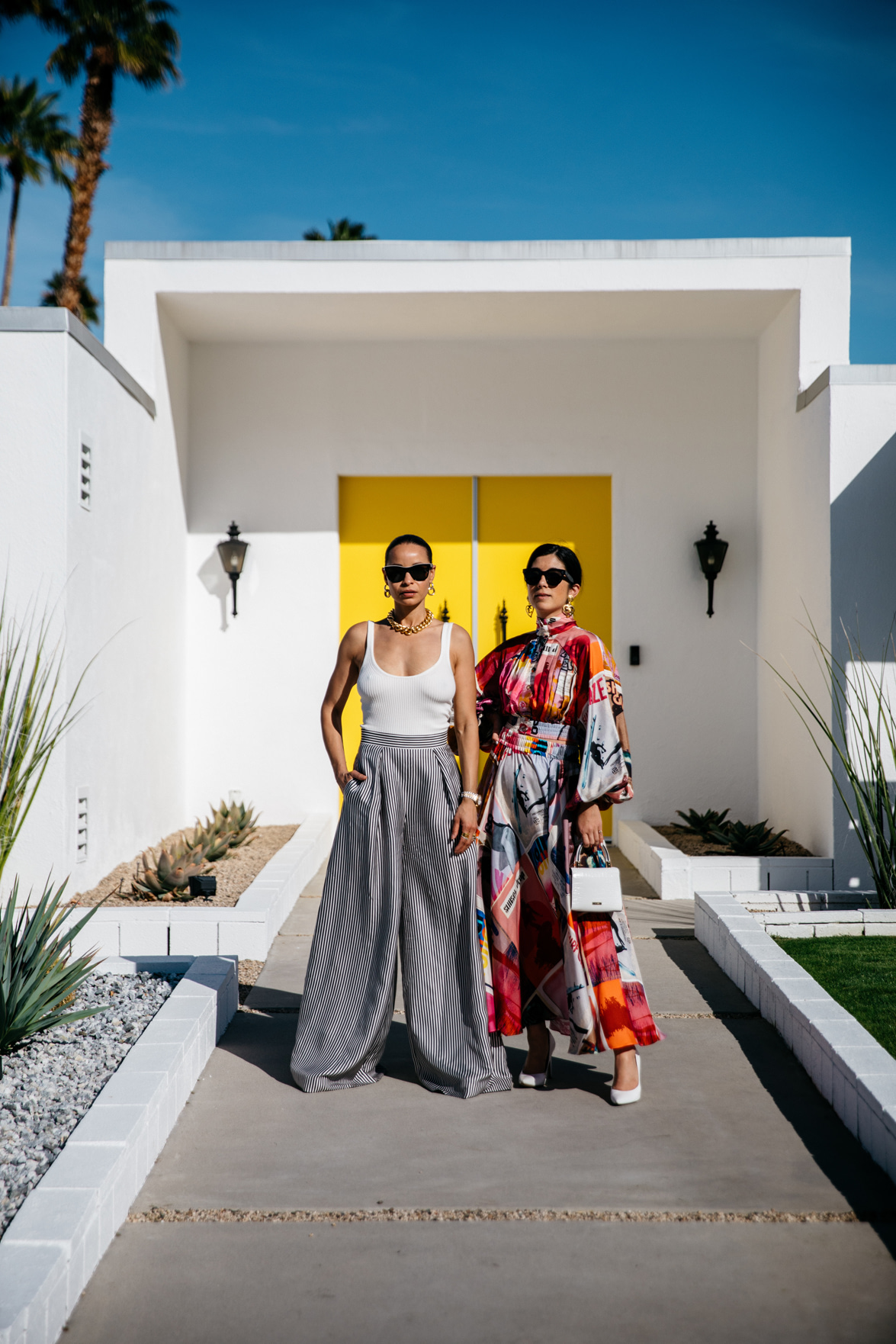 [row][half]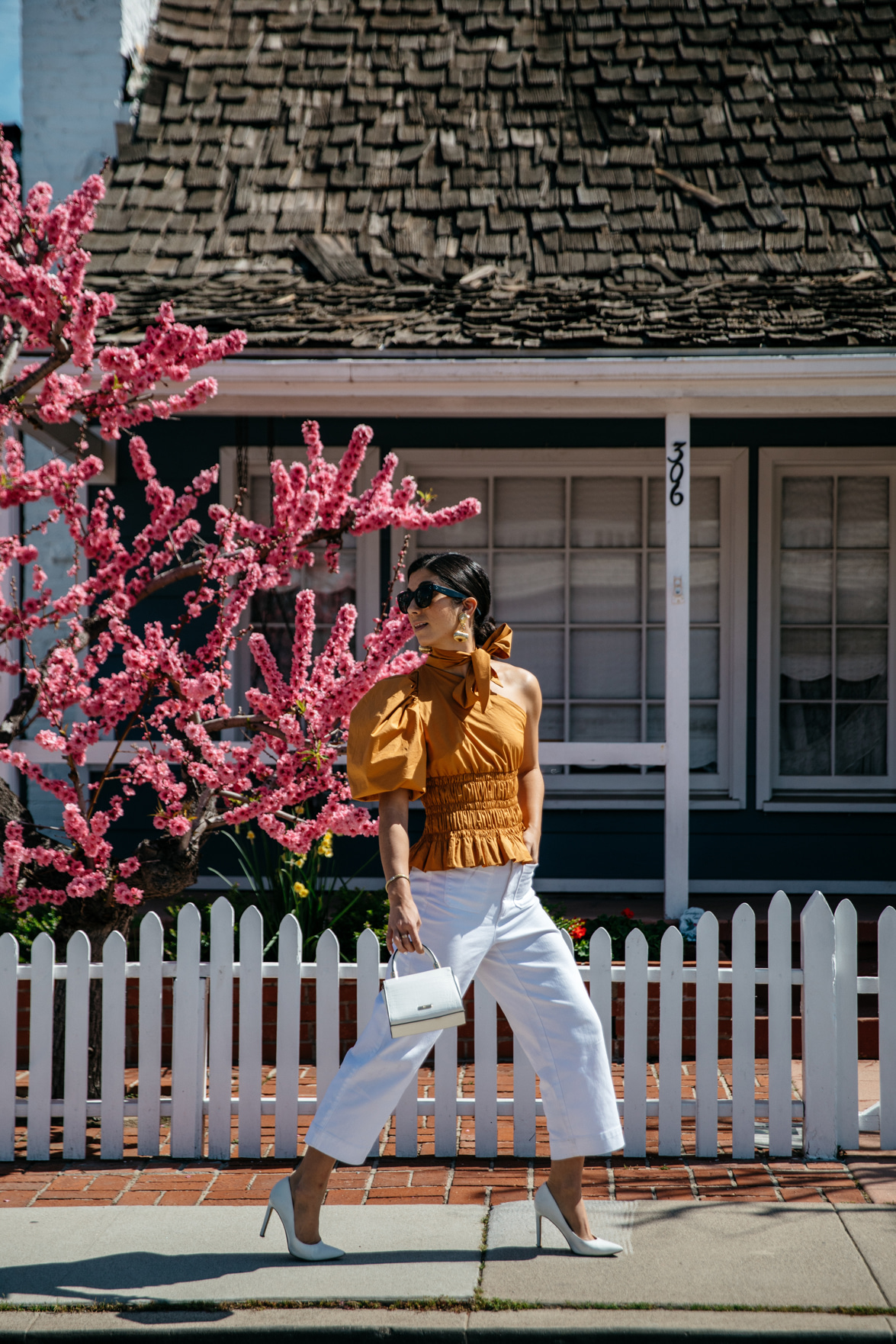 [/half][half]
Newport Beach
Next up? Newport Beach, which I was beyond excited for, given that I had never been to the area, despite numerous attempts in the past! As I mentioned above, we drove from Palm Springs to Newport (about 2 hours give or take, depending on traffic), and thoroughly enjoyed the changing landscape from desert mountains, to rolling green hills, eventually to coastal seaside vistas. There truly is nothing quite like a California road trip -- you can see SO much varying nature literally in a couple hour time span.
Newport Beach itself is a quaint seaside town in Orange County, also with a Hollywood elite history (hello Humphrey Bogart and Lauren Bacall!) that just screams charm at every turn. And yes, for my die hard O.C. fans, this is your teenage angsty mecca. Darling waterfront boardwalks, a bustling harbor that feels straight out of a Norman Rockwell painting and mom and pop shops a plenty. We stayed here for two nights but I could easily see myself returning for a relaxing romantic getaway with my guy.
Where to Stay
Our home away from home while in Newport was the Fashion Island Hotel -- arguably the largest of all the hotels we stayed at for the trip -- located a stones throw away from everything we could want -- dining, shopping and ocean views for days. For a luxury high-rise hotel, I appreciated how intimate our stay felt here and their 20th floor lounge was the perfect spot to refresh, charge and work in our downtime.
Where to Eat and Drink
Zinqué: What a charming lunch spot! Located in Lido Marina Village (where you'll find a lot of adorable boutiques!), Zinque faces the harbor and makes for the perfect pre-boat ride meal. If the name sounds familiar, it's because you've probably heard of their first location in Abbot Kinney in Venice and Melrose Avenue in West Hollywood -- where their reputation precedes them. In true California fare fashion, the menu is extremely fresh, with just the right amount of indulgence. Highly recommend the avocado toast (when in Rome, right?) and a tall iced oat milk latte!
[/half][/row]
Royal Hen: Arguably, one of our favorite meals of the trip (tied with Norah in West Hollywood), the Royal Hen is an upscale California gastropub with a distinct neighborhood atmosphere. Located on the oh-so-charming Balboa Island, Royal Hen has a bit of everything for everyone, sampling European, Mexican and Asian flavors. If you stop by, you'll undoubtedly see owner Cynthia, who is a true gem -- be sure to say hi and tell her we sent you!
Dad's Original Balboa Bar and Frozen Banana: Literally right across the street from Royal Hen -- no visit to Newport is complete without a famous frozen banana!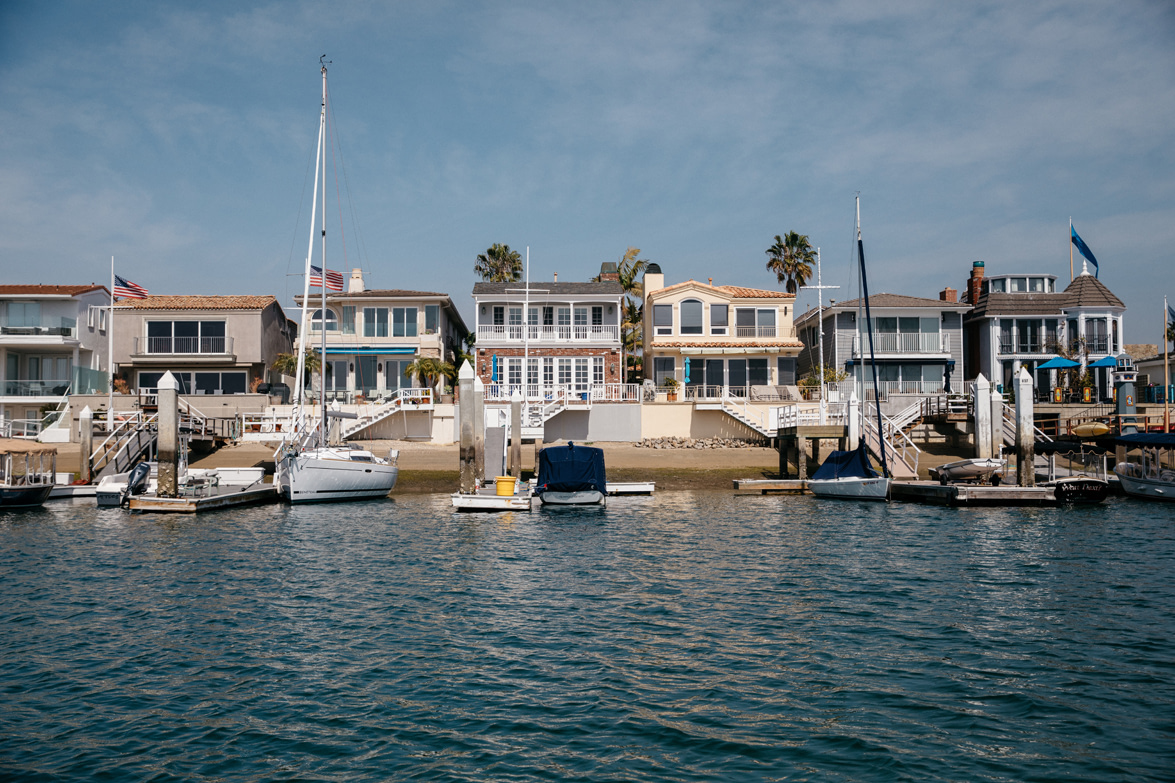 [row][half]
[/half][half]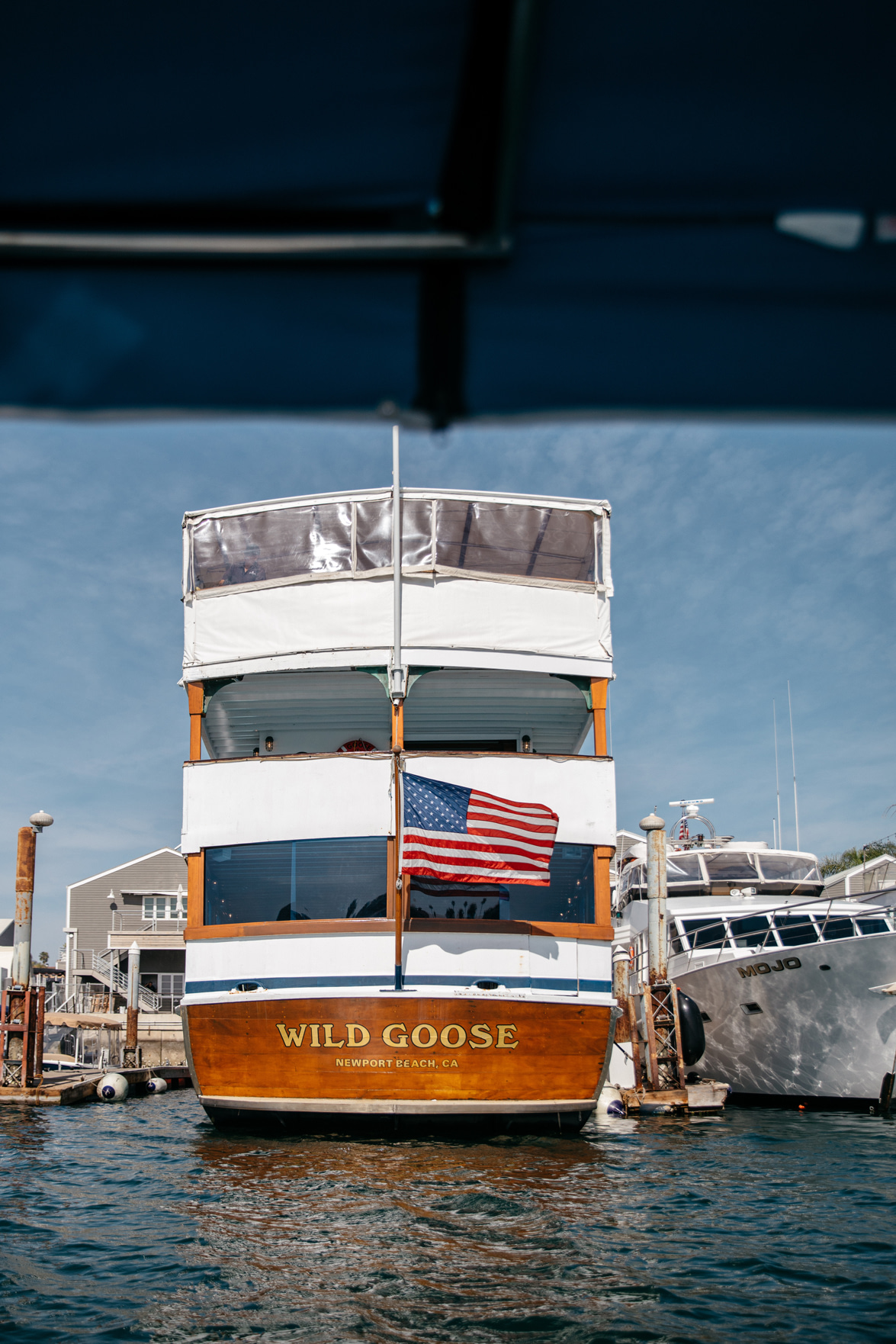 [/half][/row]
What to Do
Duffy boat tour: Our one full afternoon in Newport was spent on a small little boat (affectionately called a Duffy), taking in the calming water views and beautiful mansions along the way. The great thing about these little boats is that they're accessible to everyone -- boating license or not -- as they max out at 5 knots per hour, the speed limit for the entire harbor. Highly recommend going out for an afternoon spin -- it's the best way to really experience the waterfront beauty of the area. Plus, if you're lucky, you might see a sea lion or two along the way!
Shop: After our boat ride, we walked around the charming Lido Marina Village, which is chock-full of artisan shops, boutiques, restaurants and more, all of which truly epitomize the Newport flair for casual, comfortable yet chic. Our favorites included Alchemy Works Harbor House, Jenni Kayne and Lido Village Books.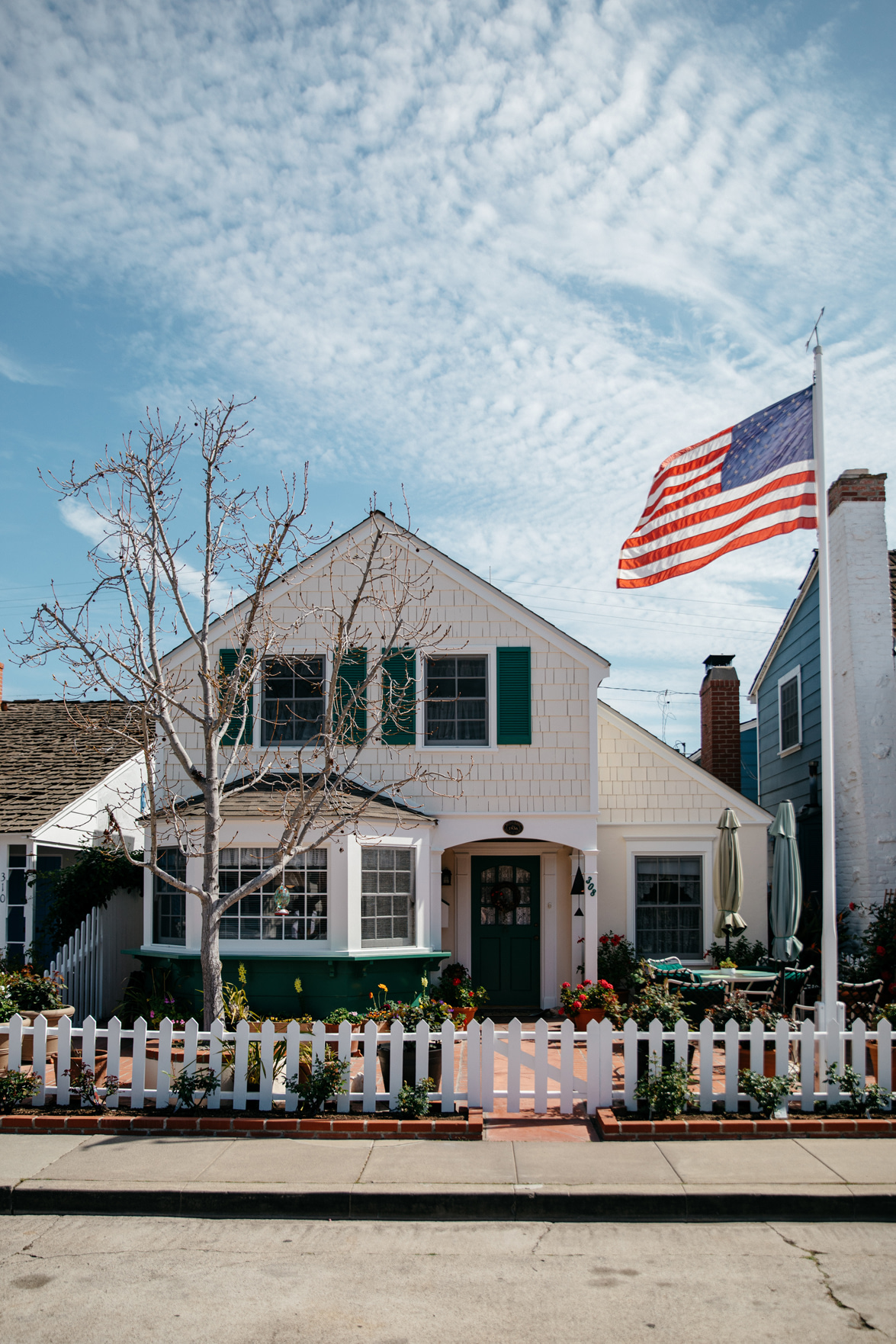 [row][half]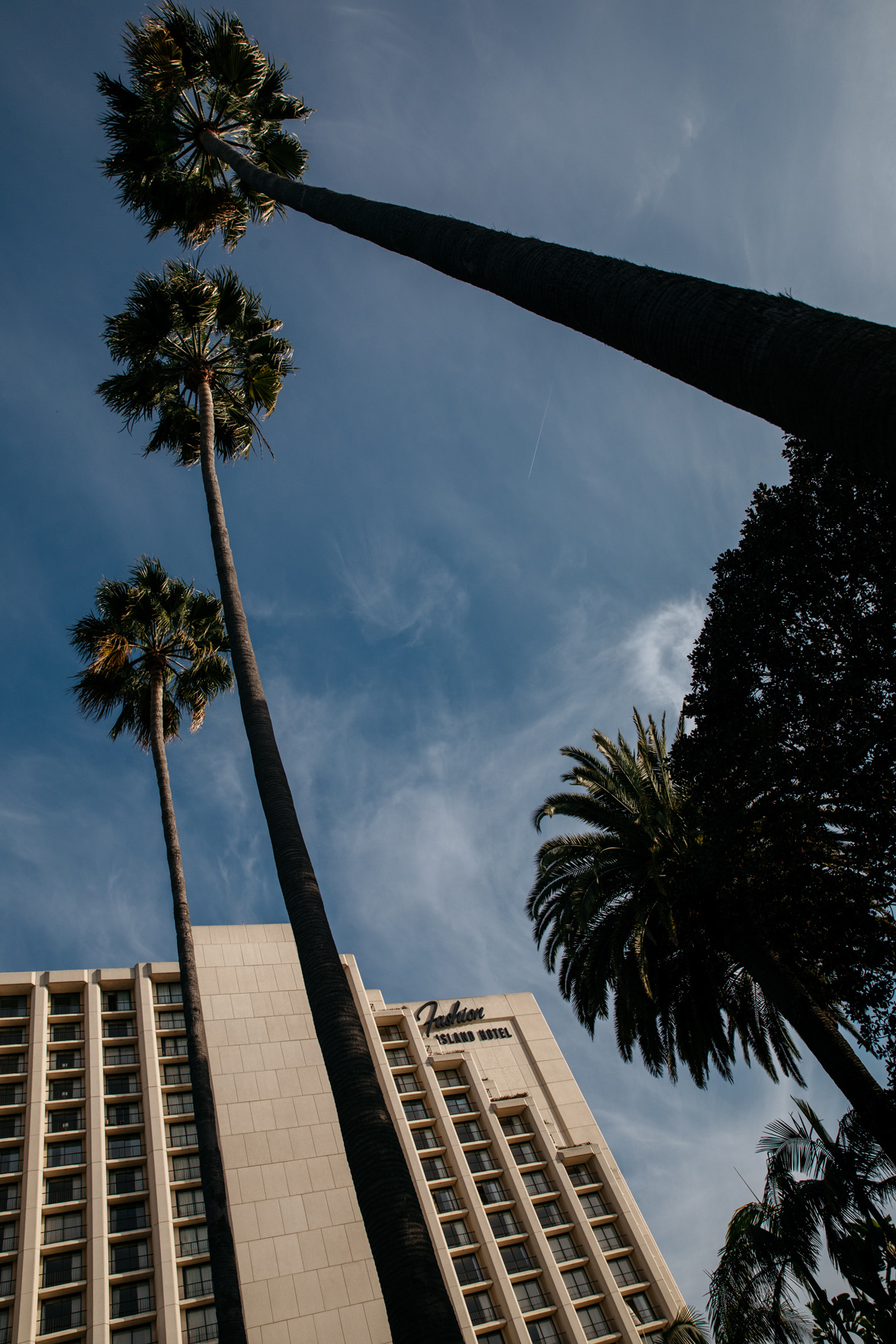 [/half][half]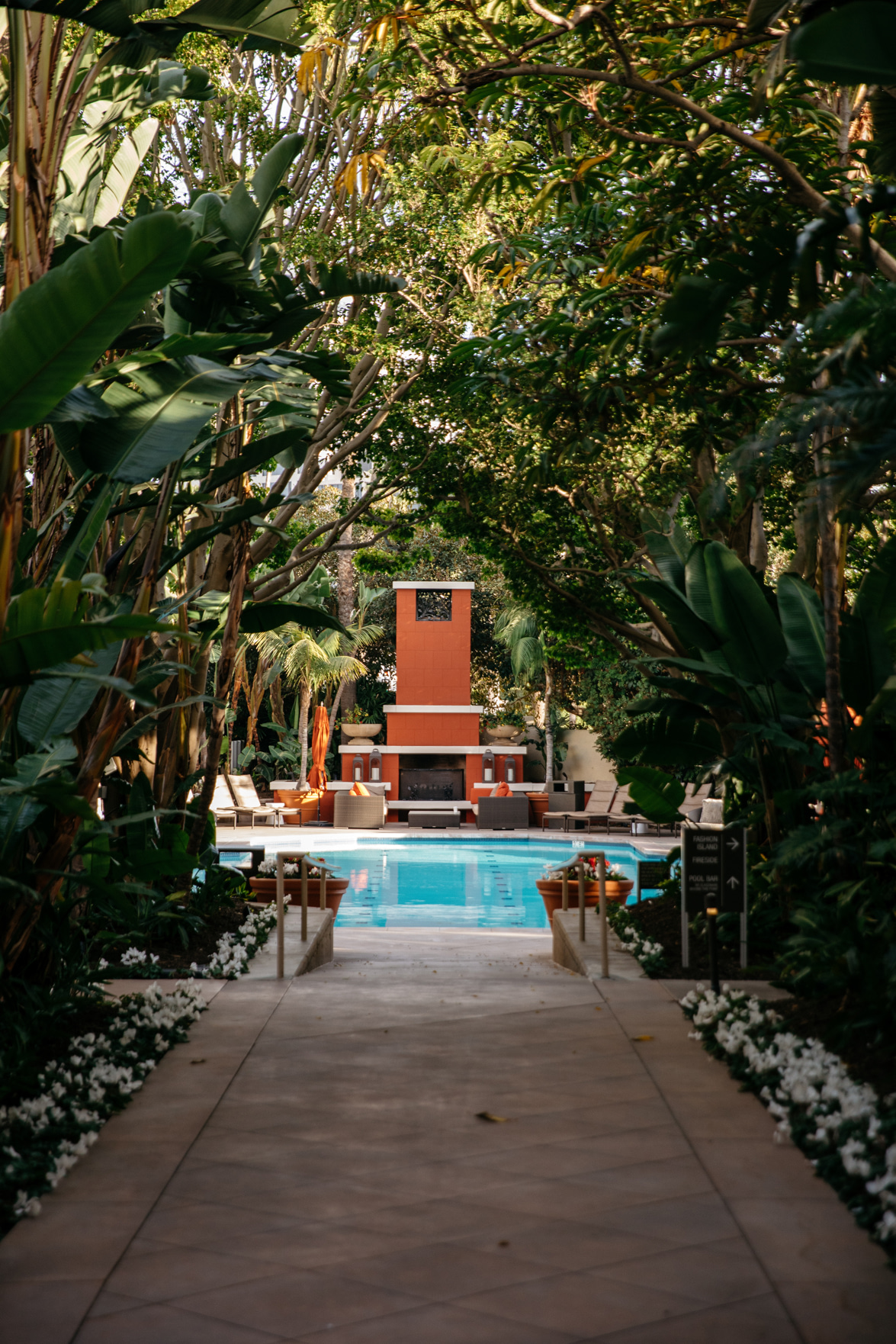 [/half][/row]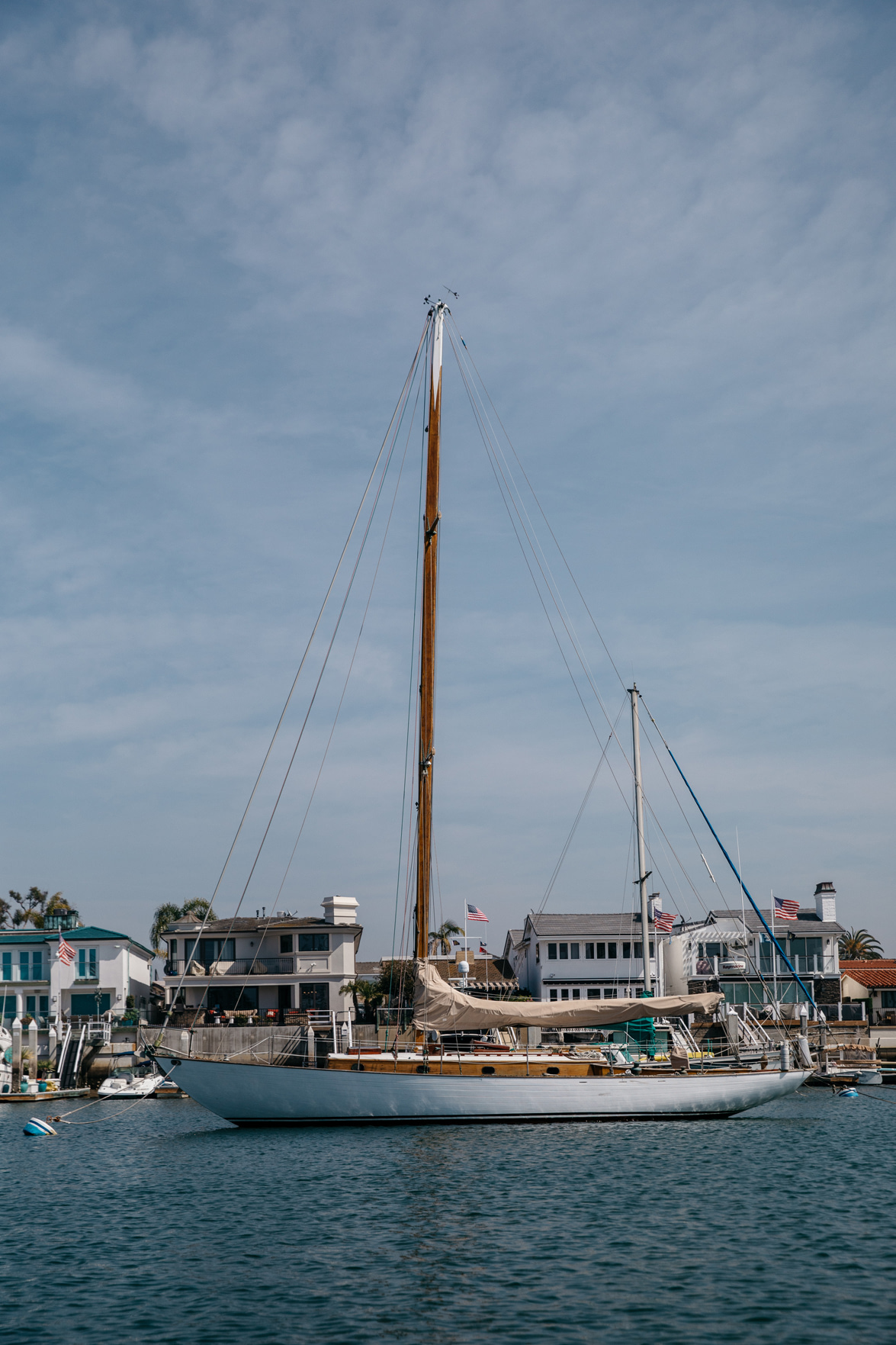 [row][half]
West Hollywood
And now, for our final stop of the road trip! West Hollywood! While I've been to LA many times, I've never actually spent much dedicated time in the West Hollywood area, other than passing through or for a quick shopping trip, so I was happy to finally experience it. Known for its high-energy nightlife, trendy dining and renown shopping and design district, West Hollywood is a lively destination in the greater LA area, with a bit of everything for everyone. We drove about 2 hours (again, give or take depending on traffic) from Newport to LA, stopping off at an In N' Out along the way -- a California road trip must!
Where to Stay
Once we rolled into town, windows all the way down to fully appreciate our palm tree lined drive, we made a direct beeline to the Sunset Marquis, where we would be staying for our one night in town. I've read about the Sunset Marquis before, namely for its rock and roll history, a popular haunt for the likes of The Doors, The Byrds, The Who and Led Zeppelin to name a few. The fact that they have a recording studio on property, where many a Grammy-award winning song has been recorded really comes as no surprise once you walk through the jungle courtyards past the lobby. It's an oasis in the city with walls I wish could talk! Oh the things those walls must have seen!
Where to Eat and Drink
Norah: Sai's good friend Angela who lives in LA, upon hearing we would be dining at Norah, immediately changed her plans so she could join. And after one bite of their cornbread? I know exactly why! Norah is a trendy must-dine spot for Angelenos, reservations are tricky to get so I recommend booking far in advance! Our favorites included the salmon, the ricotta, the grilled baby broccoli and of course, for the love of all that is good in this world, get the cornbread!
Urth Caffe: Basically an LA institution -- Urth is an organic coffee and specialty tea shop. We stopped here for a ceremonial LA green juice because, well, it would just feel wrong not to! Plus, the Melrose location in West Hollywood offers the quintessential LA patio dining experience, recognizable from most popular TV shows, including Entourage.
Beverly Hills Hotel: What a Gray Malin photograph dream! The pink! The wallpaper! The poolside cabana booths with striped details! Again, another hotel with such a rich celebrity clientele past -- what's not to love? Technically, this hotel is outside West Hollywood but it's a very short drive away!
[/half][half]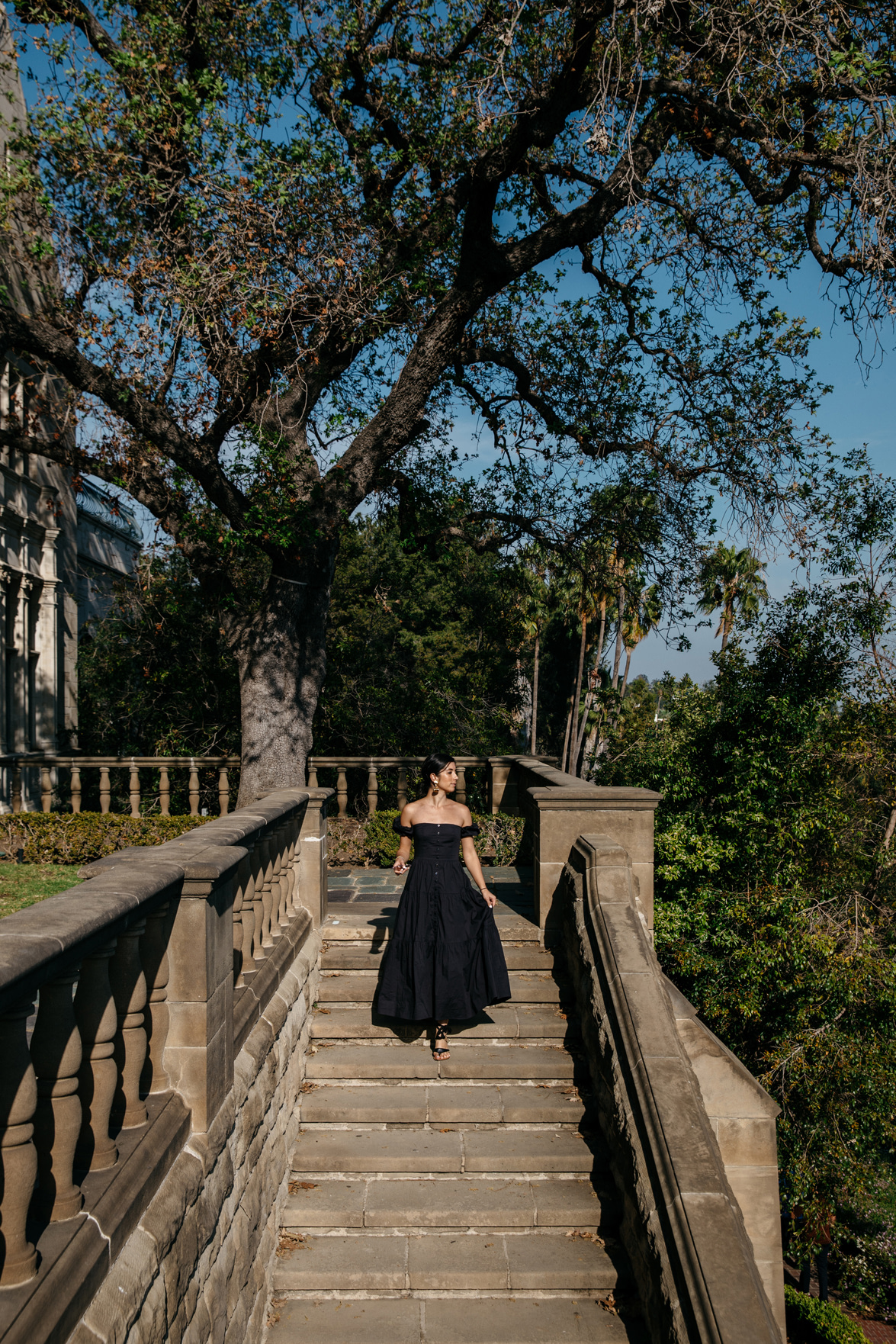 [/half][/row]
What to Do
Bikes and Hikes LA bike tour: Such a perfect way to explore the West Hollywood neighborhood! Highly recommend signing up for one of their bike tours (don't worry, all the bikes have pedal assist which comes in handy, trust me!) and be sure to ask for Kris as your guide. What a sweetheart -- and so knowledgeable too! He took us to Greystone Mansion, where you'll definitely recognize the grounds from a number of big movies and TV shows like The Bodyguard, There Will Be Blood and Gilmore Girls.
Design District walking tour: Our final hours in town were spent walking around the design district of West Hollywood, popping into art galleries, designer shops and the infamous Alfred's cafe. Definitely block a few hours to properly walk around -- the streets can be quite sprawling, especially for my New Yorkers.
[row][half]
[/half][half]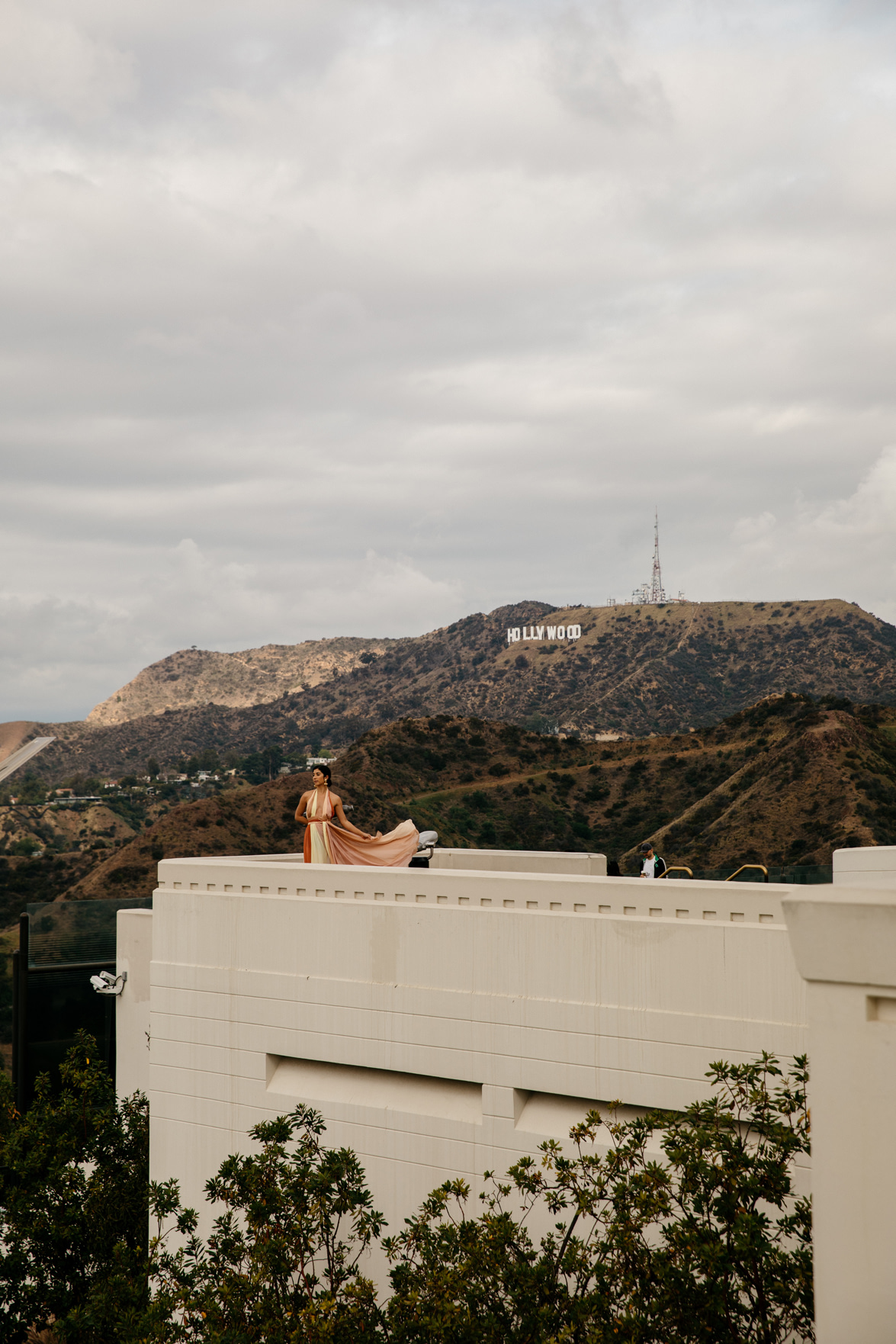 [/half][/row]
[row][half]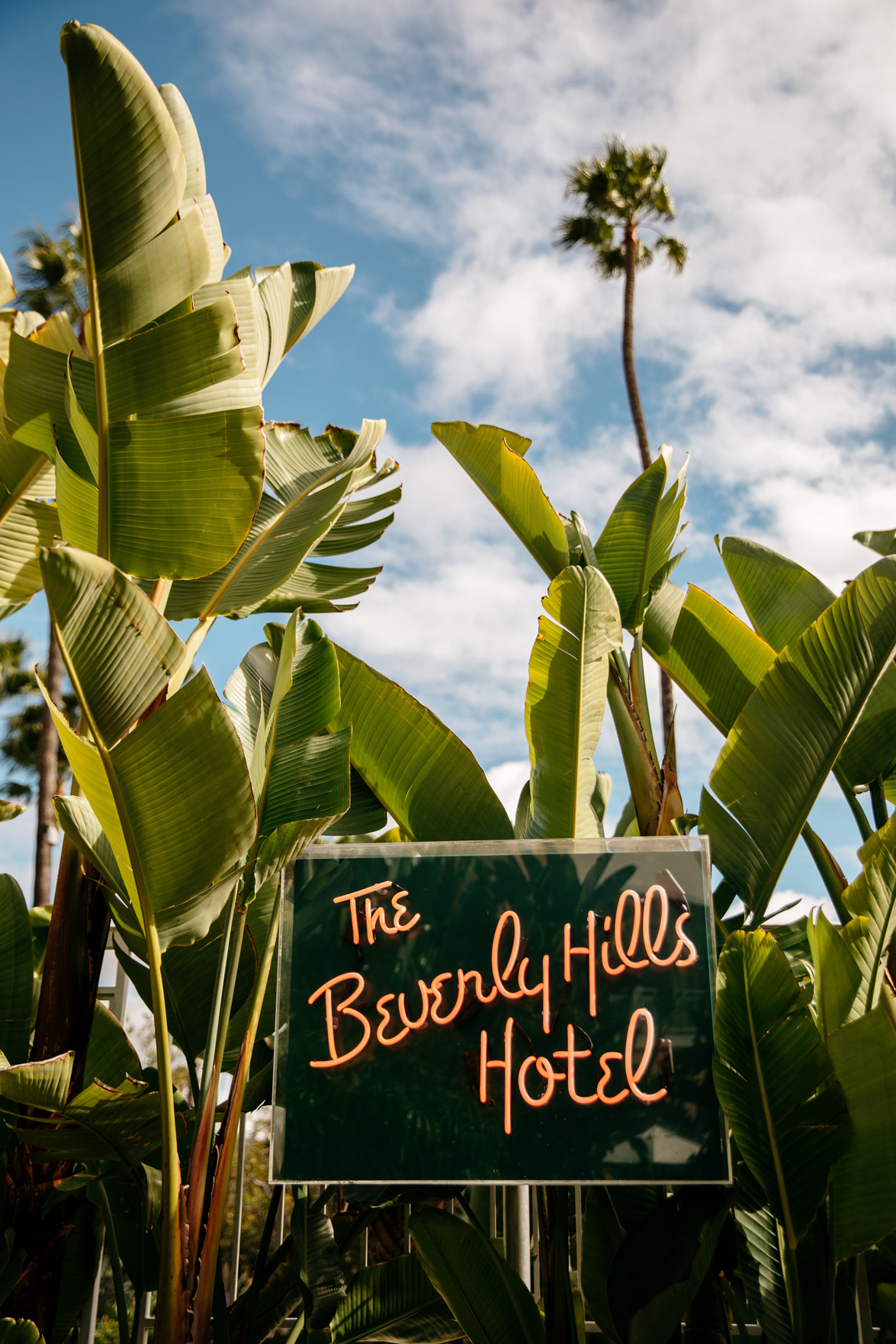 [/half][half]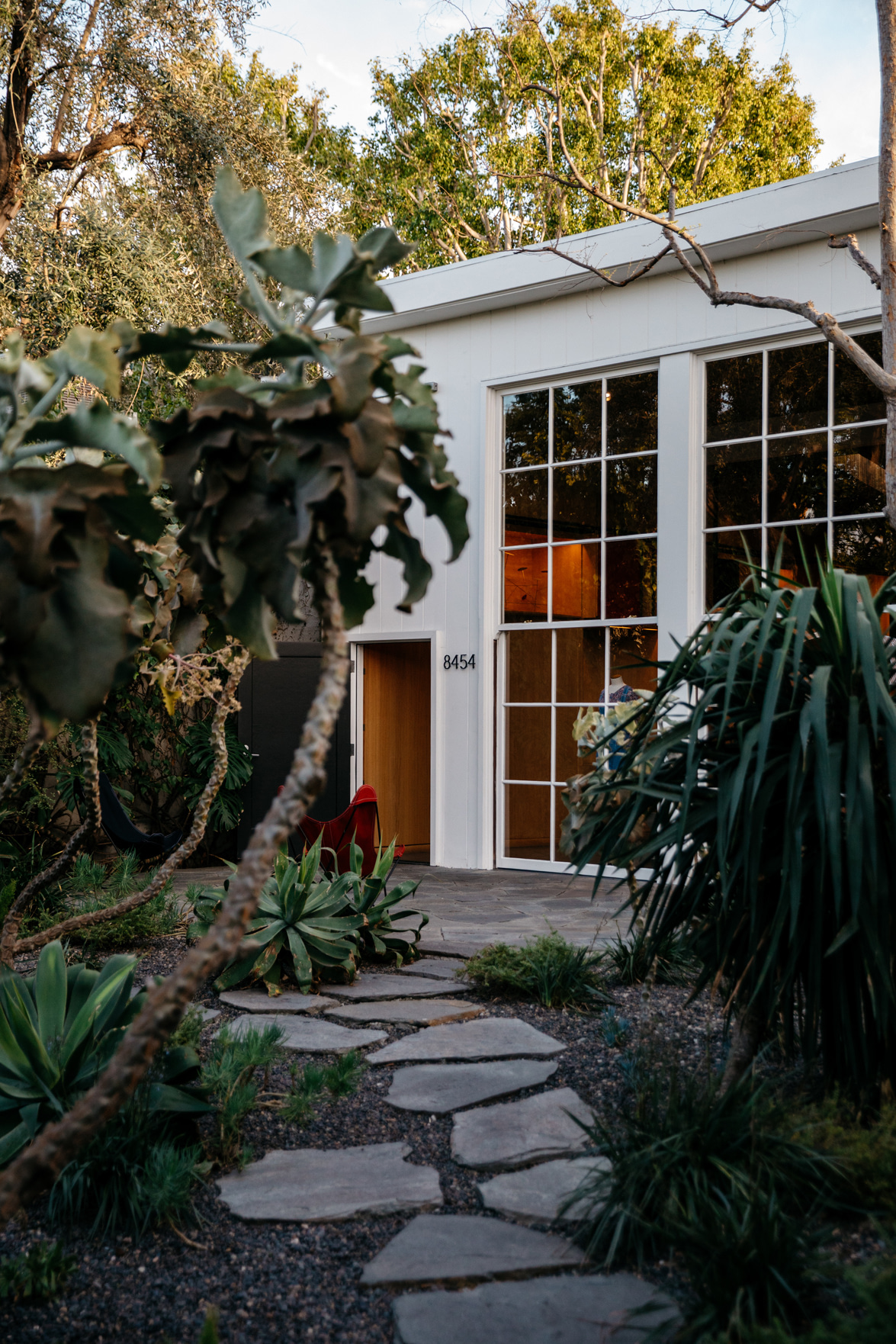 [/half][/row]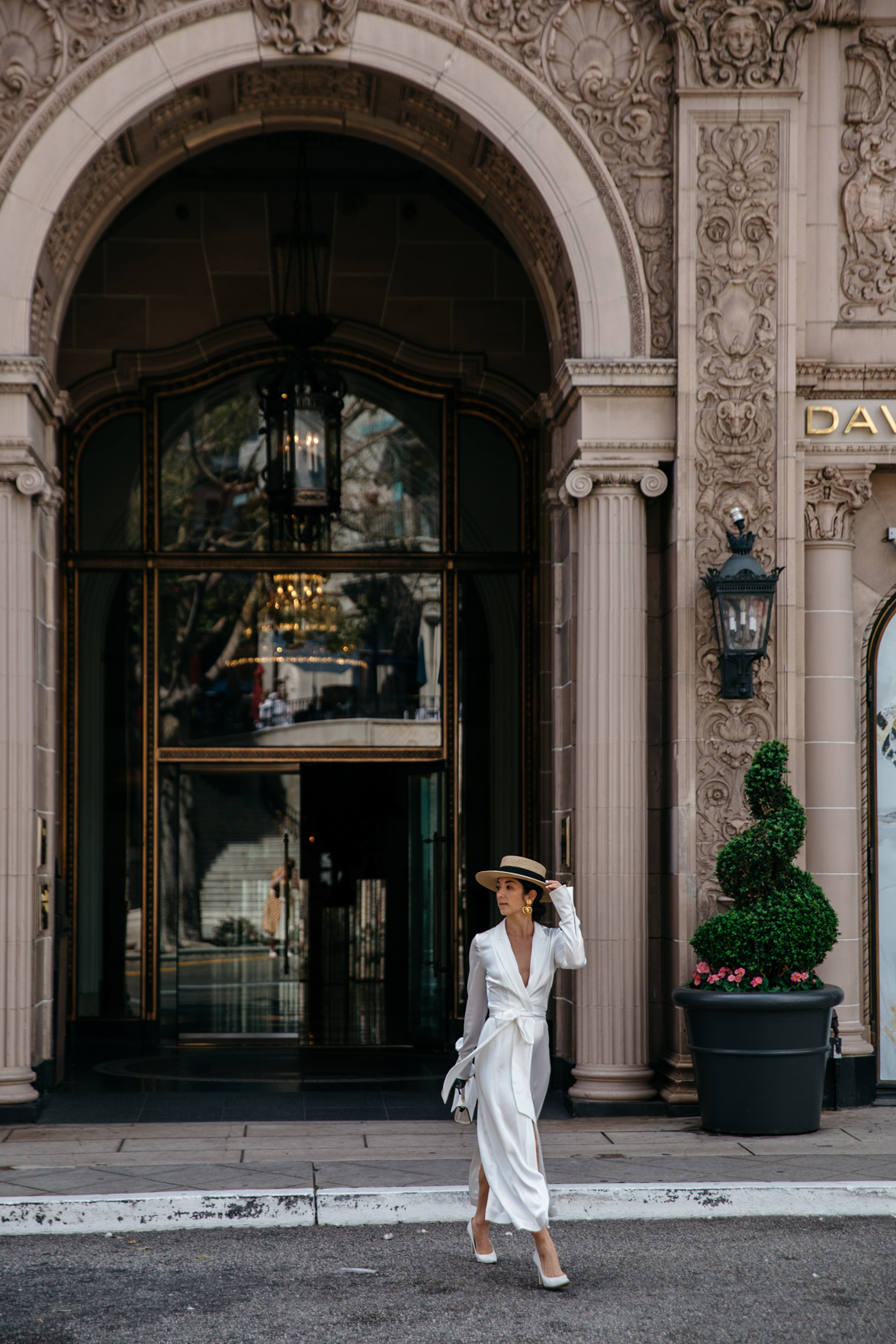 [row][half]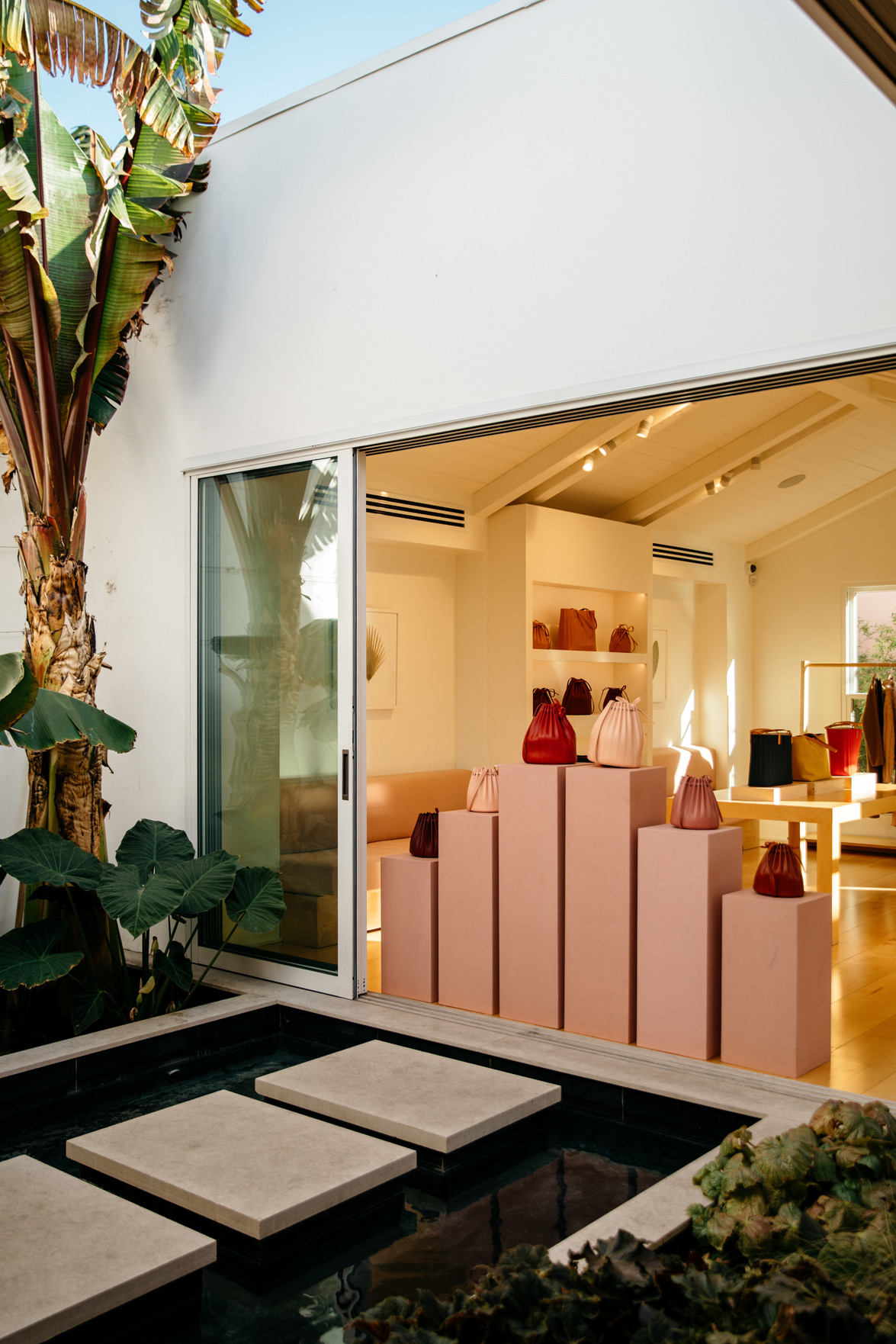 [/half][half]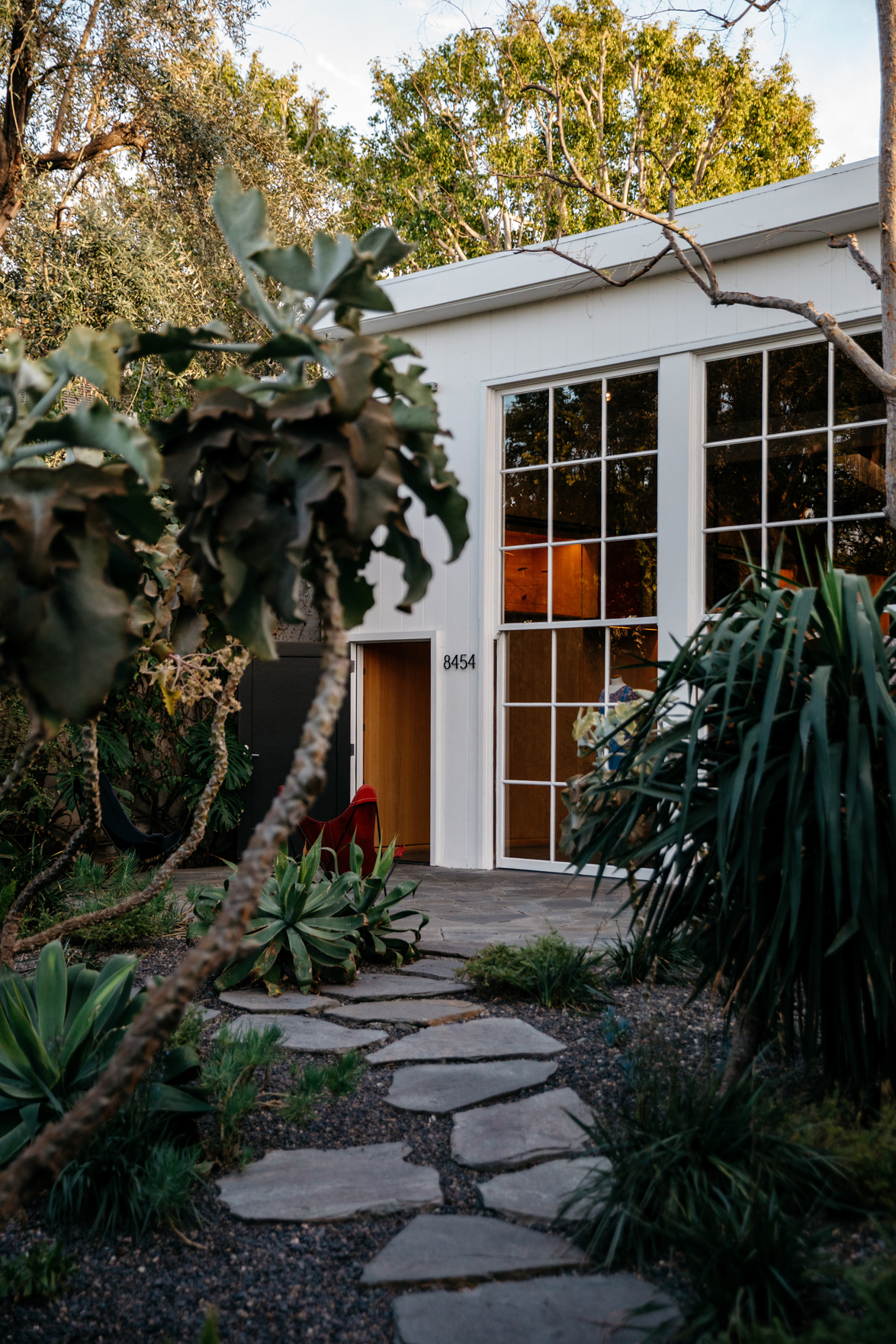 [/half][/row]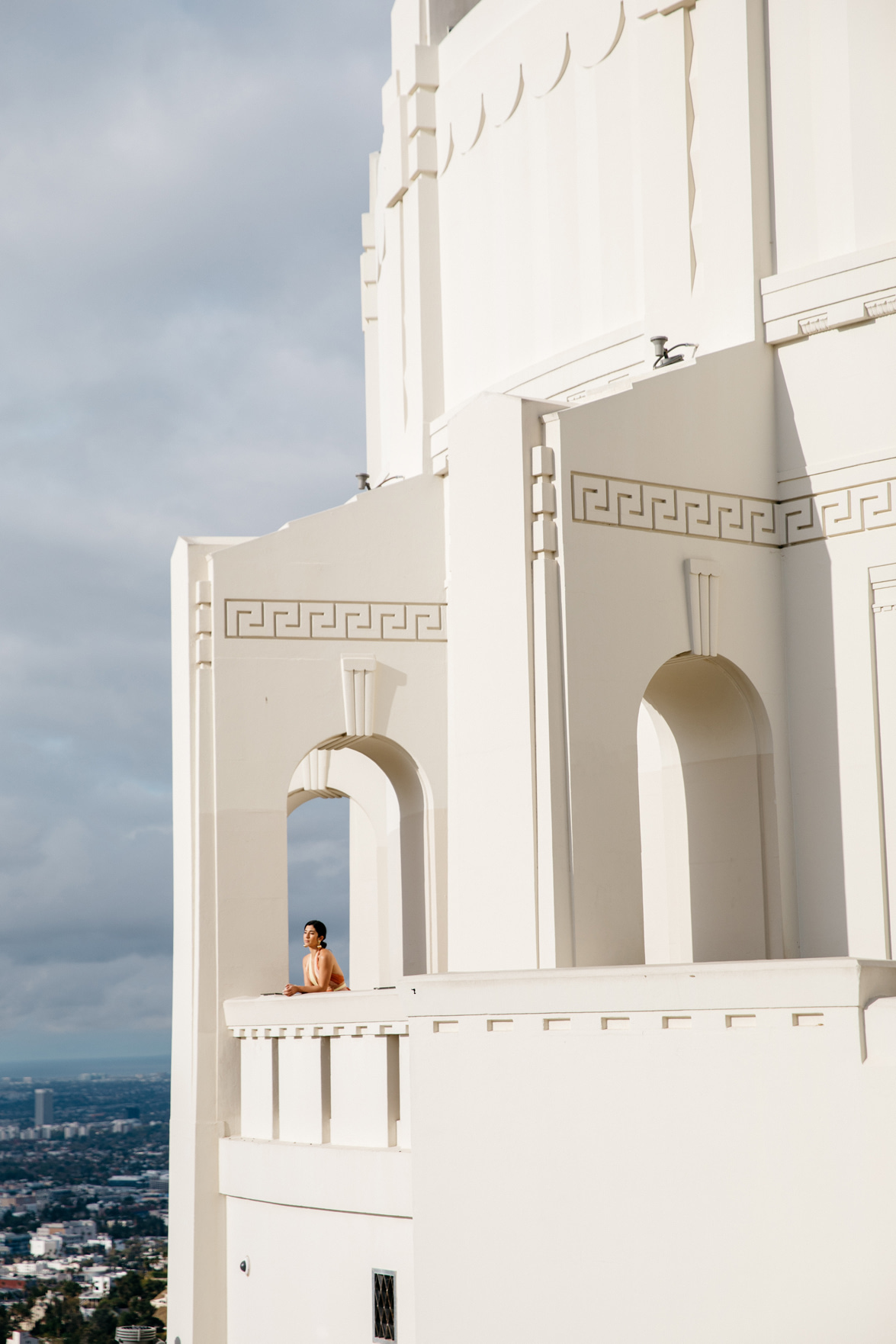 And that's it! A (somewhat) brief recap of everything we got up to while in California last month! Have you been to California before? Would love to hear what you got up to and where you went!
On a personal note, I just wanted to thank the Visit California team and all the respective destination tourism boards for the cities we visited -- we had an incredible time and whenever the timing allows, I'm looking forward to returning to California really soon! 
This post was in collaboration with Visit California. As always, all opinions and styling are my own. Thank you for supporting all This Time Tomorrow collaborations!