2
minute read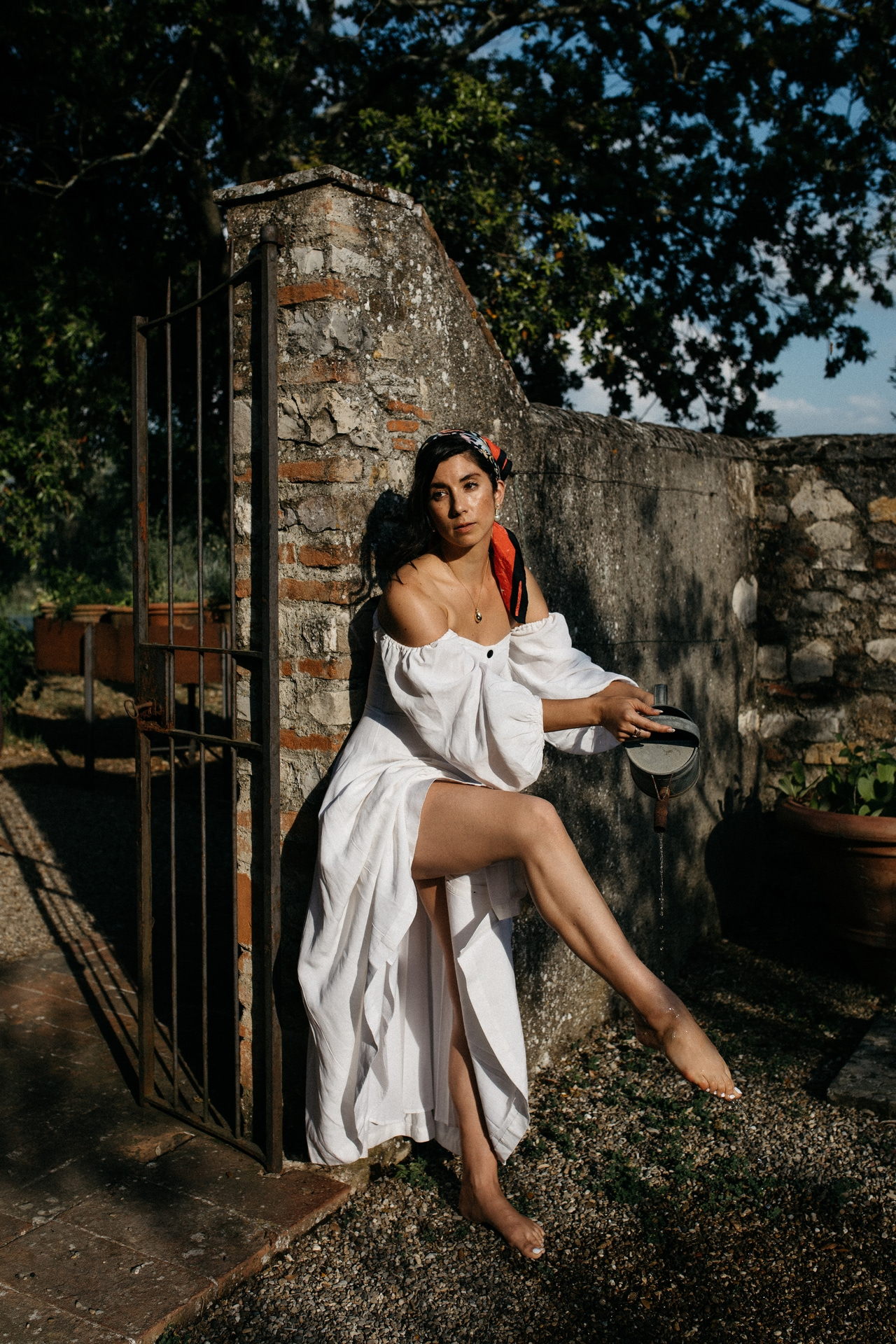 Plot twist: You've just spotted a little empty storefront in Montepulciano with a "Vendesi" sign in its window — "For sale?" you whisper under your breath as you saunter down the quiet pathway for a closer look. Perhaps it was an antique shop before? Or maybe that faint cheese smell is remnant of a former latteria? Whatever the case may be, it's dusty bones look good to you — its countertop you can already see yourself leaning over, deep in a book, it's shelves you've already mentally filled with books older than you, some in English, some in Italian, some in tongues you've yet to identify.
You peer in closer through the slats of shuttered windows, drinking in all the ways you'd fill the space with love, with curiosity, with several floppy corgis at your feet. You can already hear the chime of the bell atop the doorway, signifying a customer has come to visit in search of pages to get lost in. You picture yourself happily obliging, rifling through the spines of books like fine wines, until you land on just the right varietal for them (full-bodied, not too sweet, per favore!) and you smile as you begin packaging up their book. Briefly glancing out the very window your current self is now standing at, there's a full circle moment there that hasn't even happened yet. A parallel pathway up for grabs, and both versions of you are now, for a painfully, fleeting second, aware of the other. In disbelief, you both open your mouths to say, "How did — "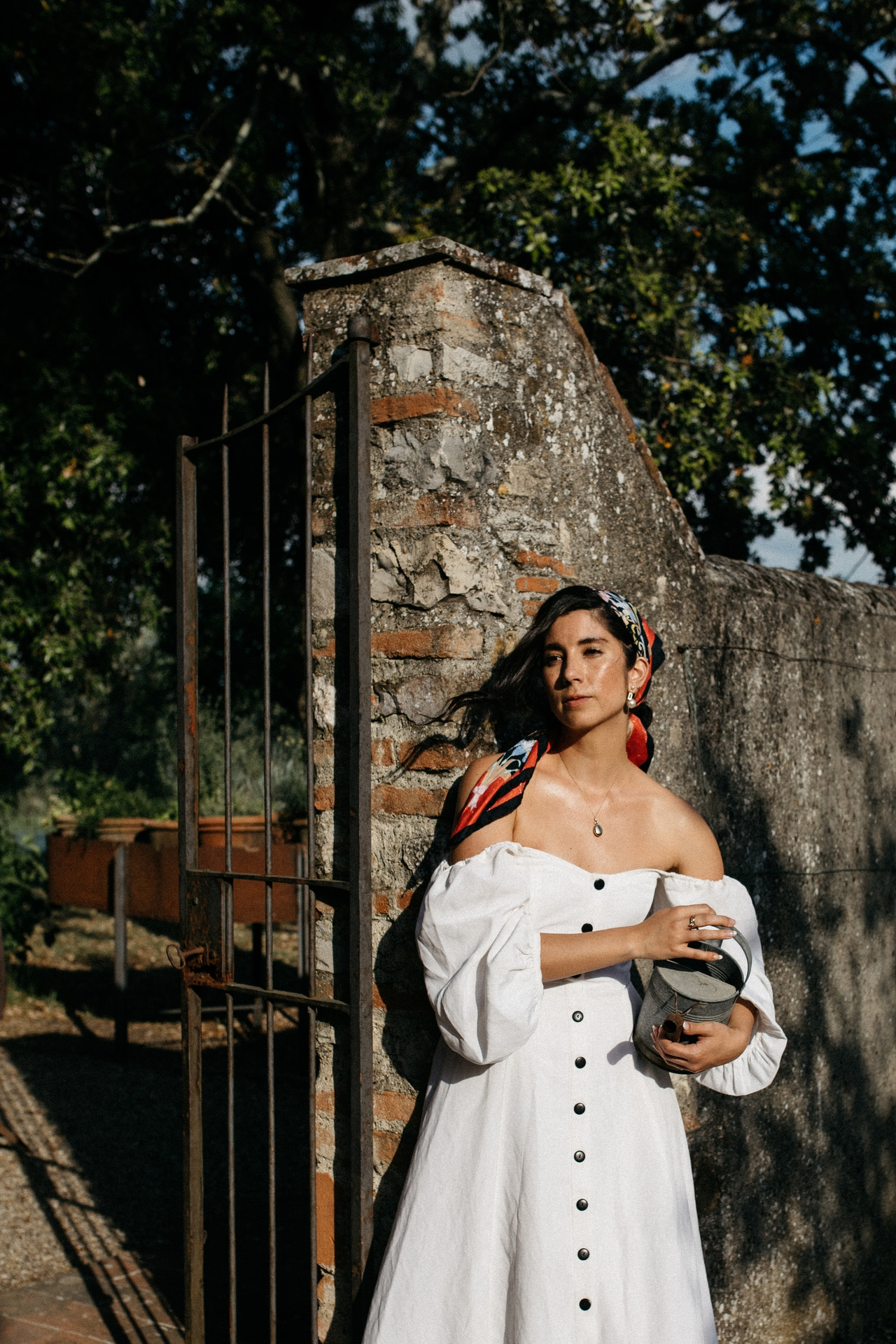 Suddenly, overhead, church bells chime from the piazza down the way. You're snapped back to reality, the words on your lips run dry and the "Vendesi" sign stares blankly back at you. You jot down Giuseppe's number listed at the bottom and sigh — not of discontentment mind you, but more so of dreamy optimism.
As you walk off to dinner, the faint smell of dust and cheese wafting behind you from that little empty shop down that narrow alleyway, you can't help but wonder out loud to the medieval walls, "What if...what if...?"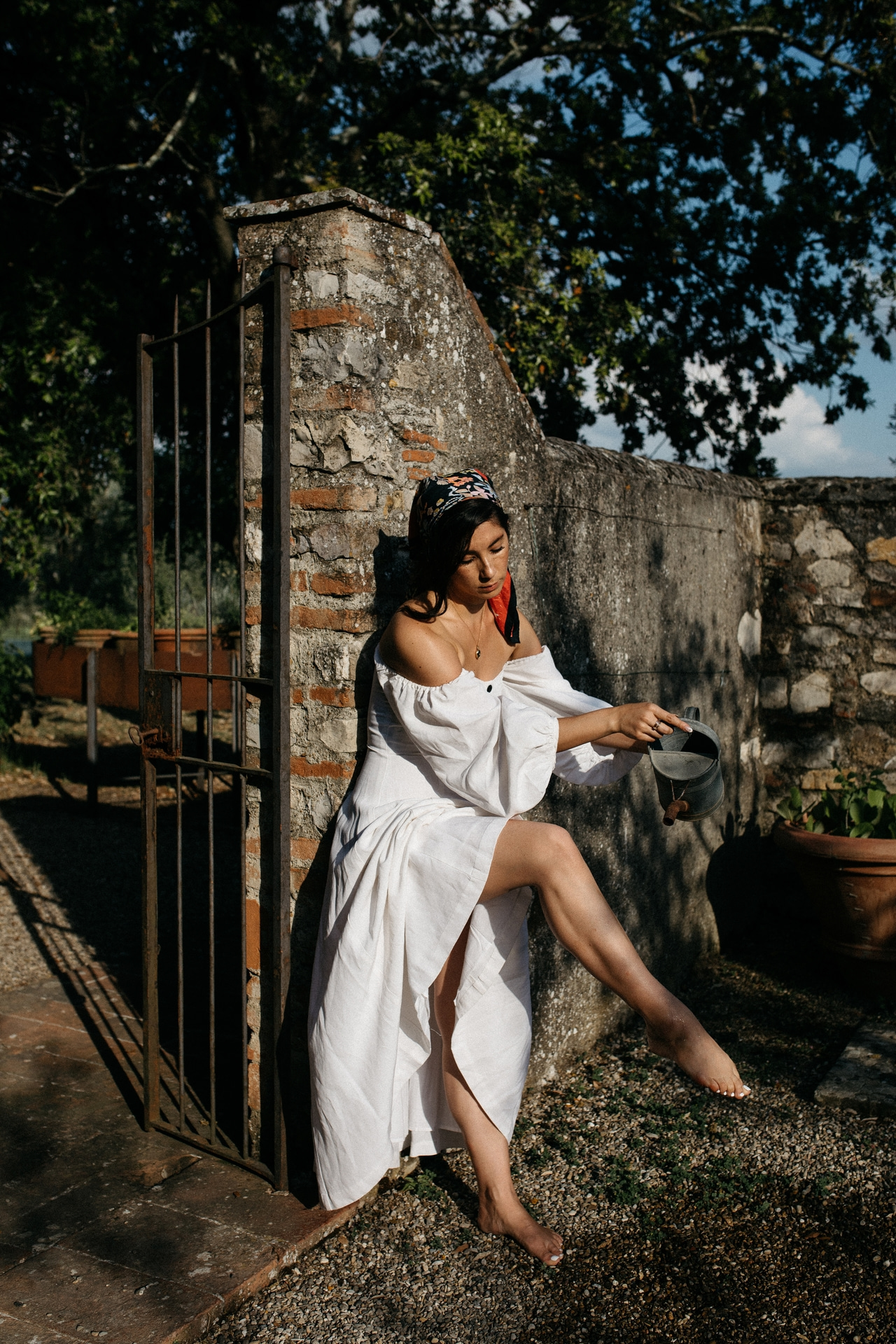 Mara Hoffman dress (old, similar style here) // Vintage Hermes scarf (similar style here)
Photography by yours truly // Location: Our beautiful AirBnB for the months of May and June