2
minute read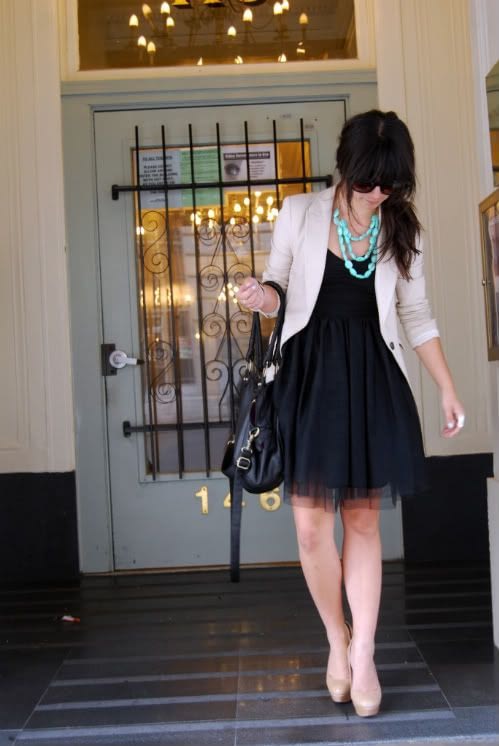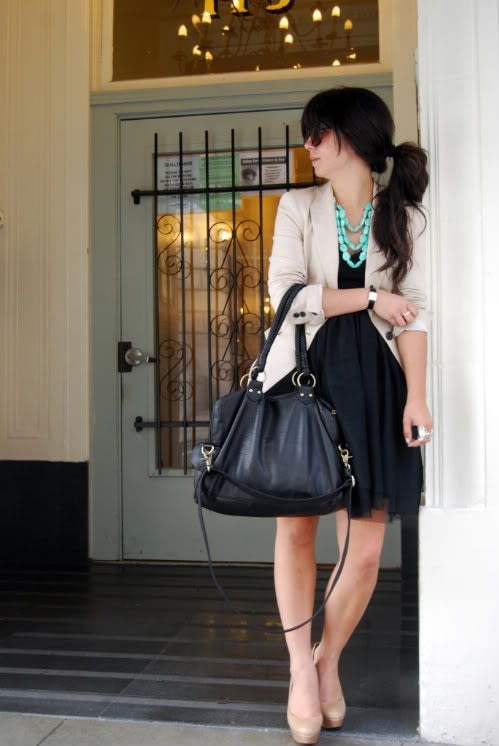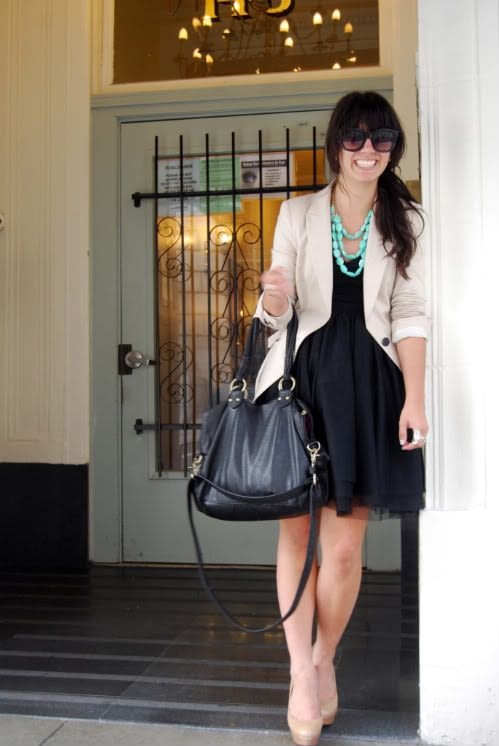 Has anyone else experienced the wonder that is Plants vs. Zombies? I highly recommend this game. Perhaps with a glass of wine. And a spare 7 hours of your life. Because you won't regret it.
Thanks Jamie, for this unhealthy addiction tip. Whatever social life I had before, thanks you as well.
On an unrelated plant or zombie note, I've been slowly finding my way around the eatery spots in my neighborhood. Found the most amazing bagel place this morning and last night, I about died for a gnocchi dish I ordered at a local Italian restaurant. There is no quicker way to my heart than a meal with red wine and some hearty gnocchi pasta. And cream sauce. Or pesto sauce. Or both.
Speaking of which, I'm going back for more. Tonight. Then maybe round two with Plants vs. Zombies.
Happy Saturday, everyone!
Dress: Black tulle ballerina dress, Target
Blazer: Tan blazer, Zara
Shoes: Nude platform pumps, Aldo
Purse: Black leather handbag, Old Navy
Necklace: Turquoise necklace, Urban Outfitters